WTF: The World Could Soon Be Getting an Olsen Twins Museum Exhibit
Mar 01, 2016
Still bummed out that the Olsen twins passed on the Fuller House reboot? Well, you're in luck. Now you can be in Olsen twin heaven, thanks to a new Kickstarter campaign.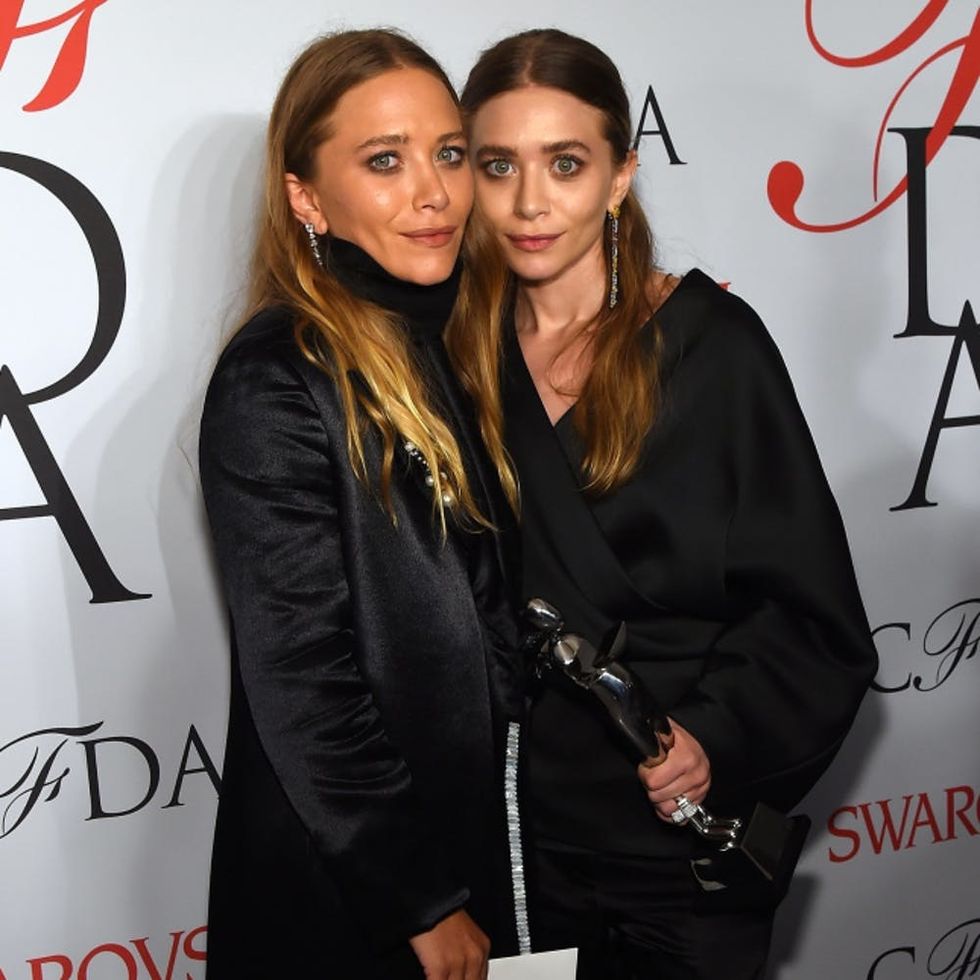 ---
Two Brooklyn-based comedians, Matt Harkins and Viviana Olen, are working to create a museum exhibit that's all about these famous pint-sized ladies. These two comedians first caught the world's attention when they held an exhibit dedicated to the famous Tonya Harding and Nancy Kerrigan feud in the Think 1994 museum — that is, a museum based out of the pair's shared apartment hallway. But it looks like this wacky idea may be their silliest yet.
If you go to the fundraising page, you can watch a video that'll explain how the exhibition will work using tiny, very detailed cardboard models. It will include a wall devoted to the girls being photographed by the paparazzi, showcasing their skill at holding their Balenciaga bags to block their faces/wearing multiple coats in the hopes of not being seen. There will even be a reenactment (well, according to Harkins' and Olen's imagination) of when the Olsen twins received the call asking them to participate in Fuller House and turned it down.
The exhibit will also include a replica that imagines Mary-Kate's wedding to Olivier Sarkozy, including those famous bowls of cigarettes. Oddly, though, there will be no mountain of Venti Starbucks cups quantifying how much these ladies have spent or consumed at the coffee chain.
So far the team has raised over $2,400, so this model could be a reality soon. And if we can't have the Olsen twins on Fuller House, this may be the next best thing. Well, the next extremely-weird-and-kind-of-creepy-but-funny thing.
(h/t Racked. Photo via Larry Busacca/Getty)
Meredith Lepore
Meredith is a freelance writer/editor who writes for Levo League, Bustle, Refinery 29, Instyle.com as well as magazines including Marie Claire, SELF, Women's Health and Cosmopolitan. Before going freelance she was Editor in Chief of the women's career site The Grindstone. She earned her Masters in Magazine, Newspaper and Online Journalism from the Newhouse School at Syracuse University. Meredith resides in New York full time and enjoys SoulCycle, jogging and playing with her Yorkshire Terrier Otis, who also loves SoulCycle.
Celebrity News