A Superfood Egg Sandwich That Satisfies That Comfort Food Craving
Sep 05, 2016
Mushed up hard-boiled eggs with a good splodge of mayo served on slabs of thick white bread has long been a major smile-inducing comfort food. The only nod to good nutrition being the egg itself, plus a few scraggly strands of cress or a couple of chopped-up chives. That all ends here! Delivering all the taste and comfort of the traditional egg sando, this one is packed with amazing superfoods. We're talking seeds (gotta love those chia seeds — check out these chia seed recipes), avocado, shoots, Greek yogurt and spinach (as well as the super good-for-you egg) on thick slices of wheat, spelt and rye bread. Totally energizing! You might even find yourself doing laps around the office instead of giving in to that afternoon slump! If you like the superfoods in this sandwich, you'll love these five life-changing superfoods too.
---
Makes 2 sandwiches
— 4 large eggs
— 2 Tablespoons mayonnaise
— 4 Tablespoons Greek yogurt
— ½ teaspoon Dijon mustard
— 1/8 teaspoon salt
— 1/8 teaspoon white pepper
— 4 slices grain bread (we used a wheat, spelt and rye bread)
— 1 packed cup raw baby spinach leaves
— 2 teaspoons mixed seeds (we used a mixture of chia, pumpkin, sunflower and sesame seeds)
— 1 small avocado, sliced
— 1/2 packed cup baby shoots (we used watercress shoots)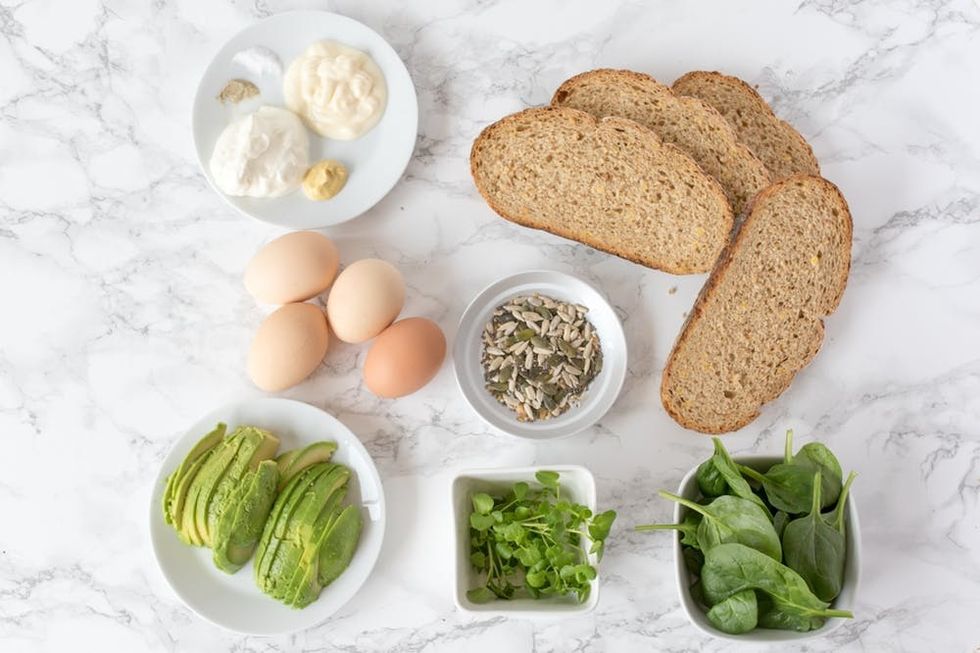 Instructions: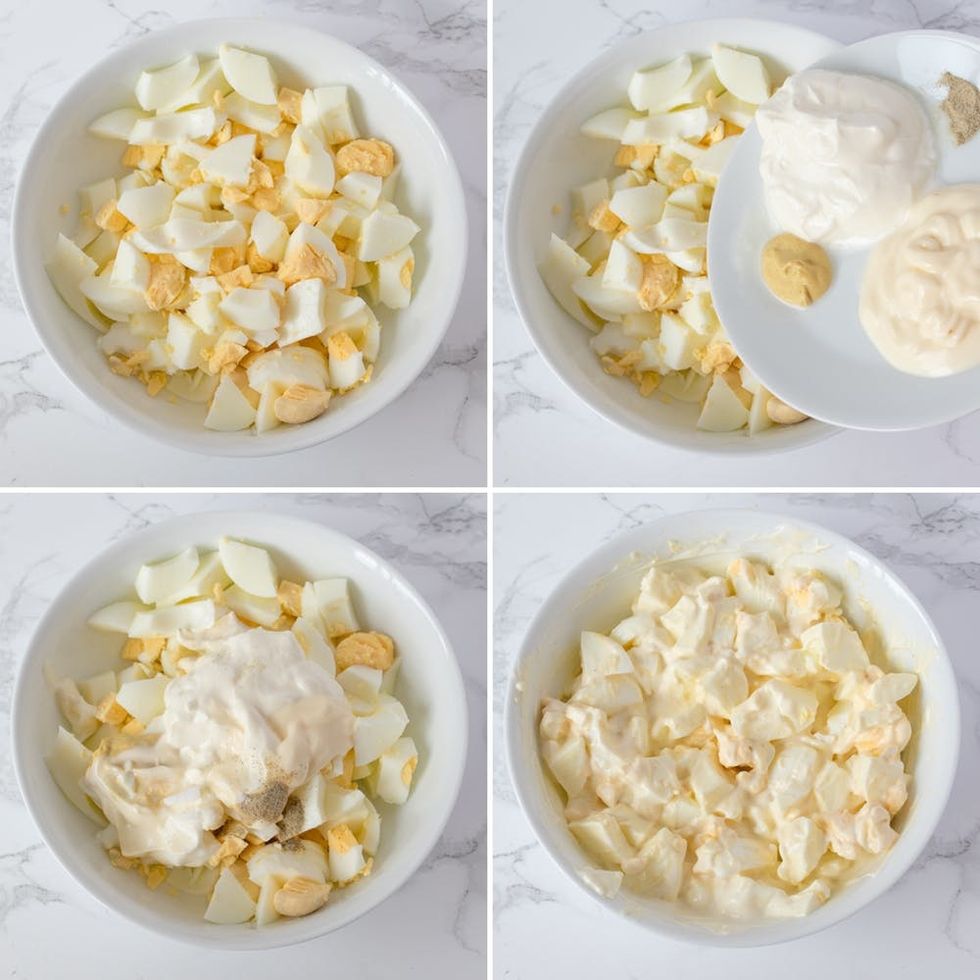 Place the eggs in a pan of cold water, bring to the boil and simmer for 10 minutes. Drain and cool the eggs (you can place in cold water to speed up this process). Peel the eggs and chop into small pieces. Place in a bowl with the mayonnaise, Greek yogurt, Dijon mustard, salt and pepper. Mix together until combined.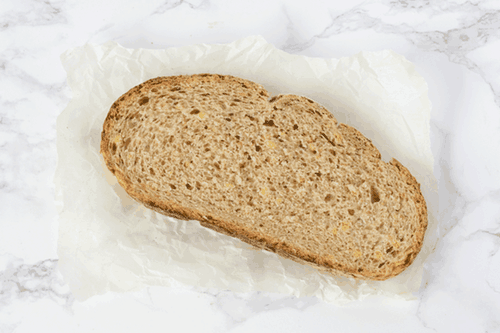 Place a slice of bread on a plate. Add half the spinach, then top with half of the egg mixture and a teaspoon of the seeds. Place half the avocado slices on top, then sprinkle on half of the baby shoots. Place a piece of bread on top. Repeat with the other sandwich.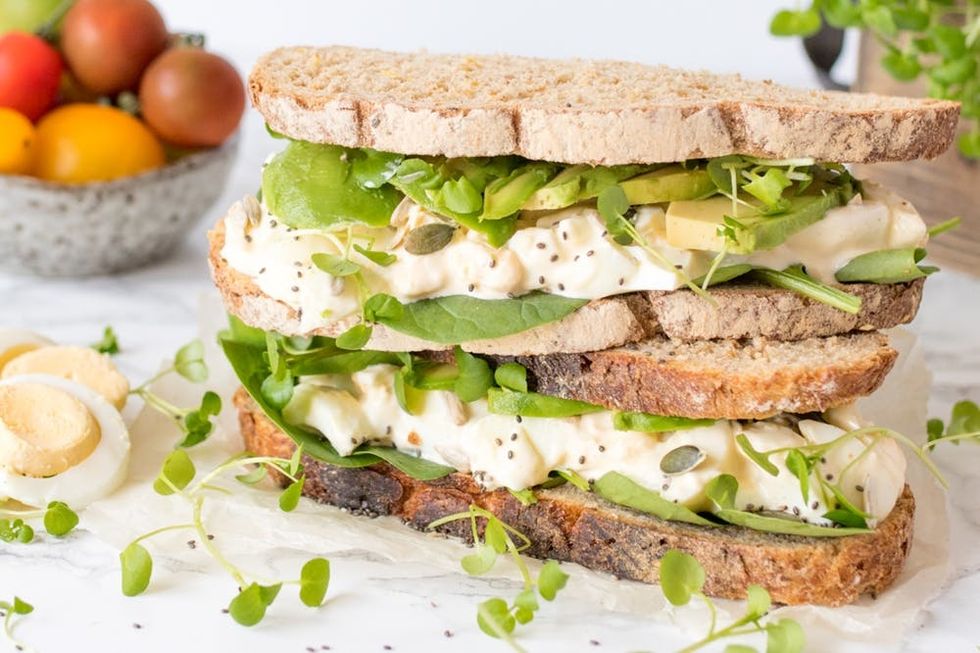 Slice in half and serve with a few juicy tomatoes, if you like.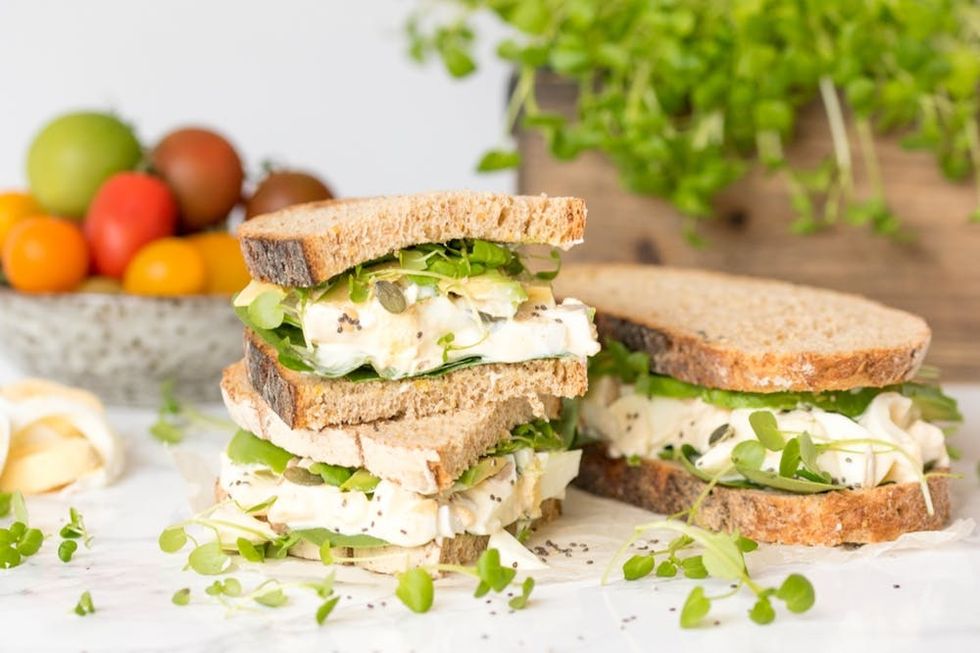 So creamy and delicious!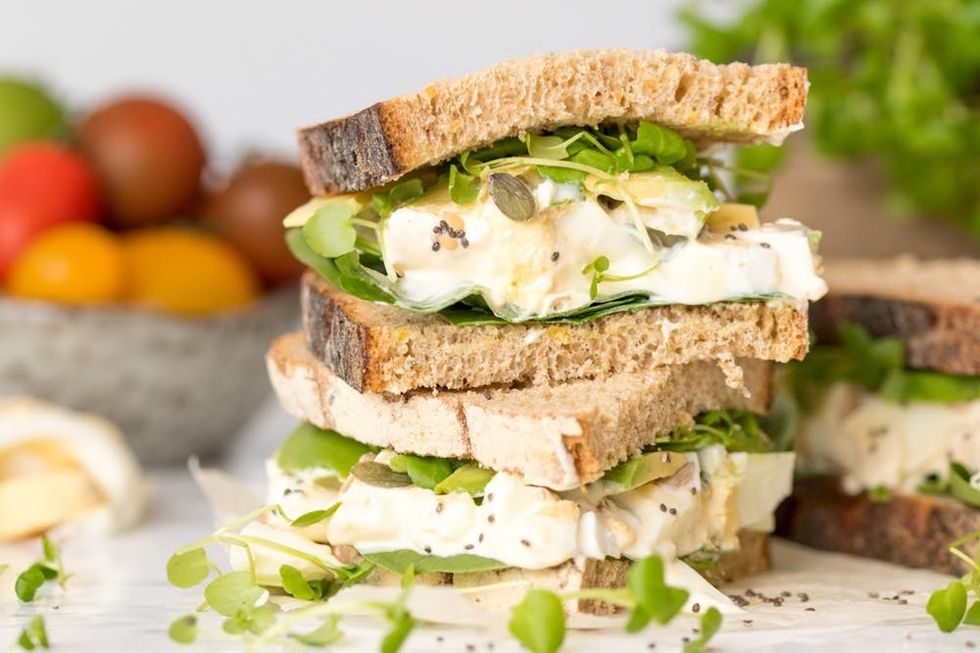 Do you have any favorite energizing recipes? Share your pics with us by tagging us on Instagram using the hashtag #iamcreative!
Nicky Corbishley
Nicky lives in Cheshire in the UK with her husband Chris and their two children Gracey and Lewis. She spends her days creating, photographing and writing recipes for her blog
Kitchen Sanctuary
.