Tara Lipinski and Johnny Weir Needed 21 Suitcases for Their Olympic Outfits
Feb 21, 2018
If you've been following Olympic figure skating, you've probably noticed commentators Tara Lipinski and Johnny Weir donning some pretty fabulous sartorial eye candy. Turns out, looking *that* good takes some serious dedication: apparently, schlepping garb to Pyeongchang took about as much effort as landing a triple axel (well, almost).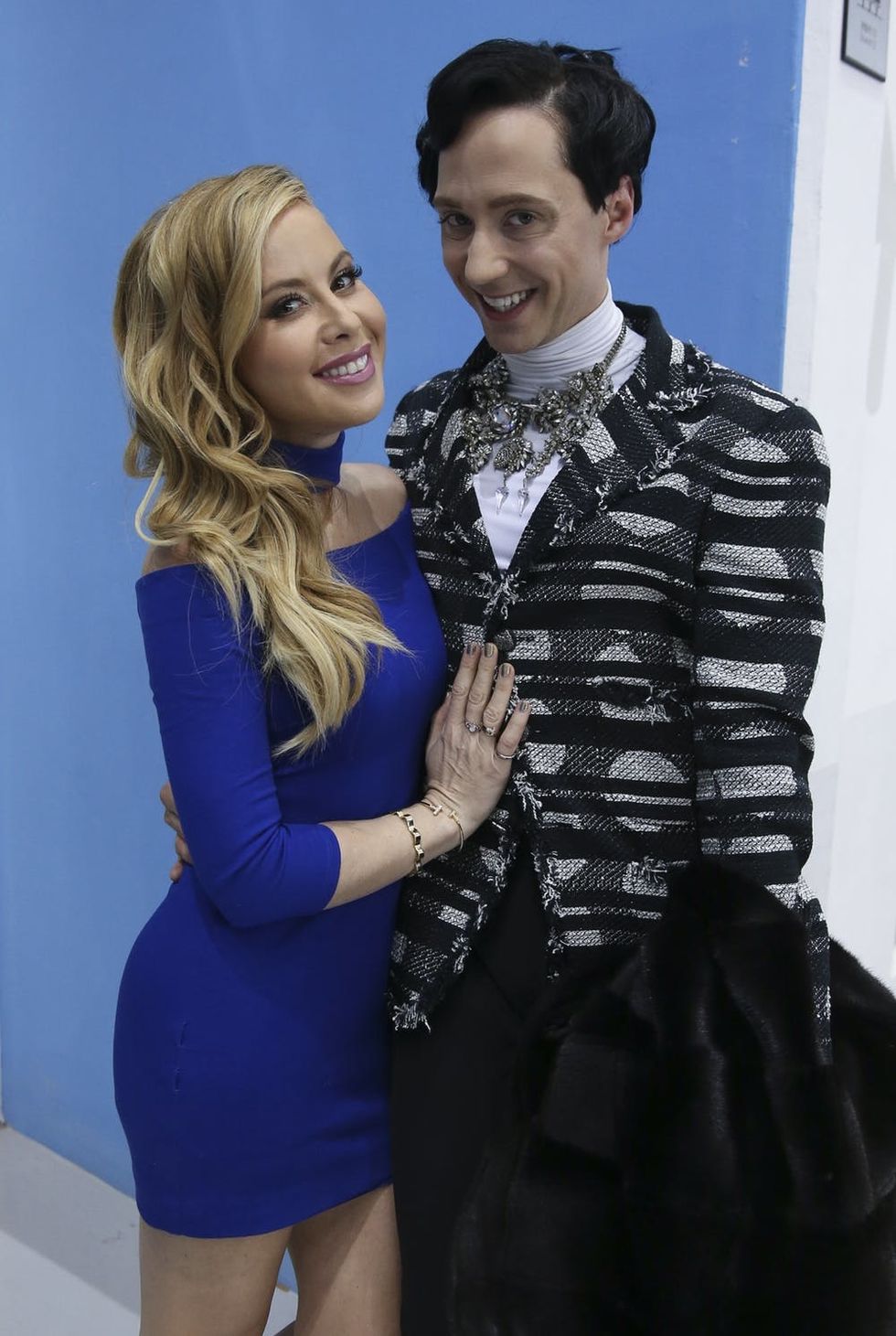 ---
In an interview with Us Weekly, the former Olympic figure skater confessed that she and her co-anchor hauled not one, but *twenty one* suitcases full of clothes to the Korean city. "We never know how many costumes changes [there might be]," she explained, adding that the duo likes to match when possible,"which adds another layer to packing process."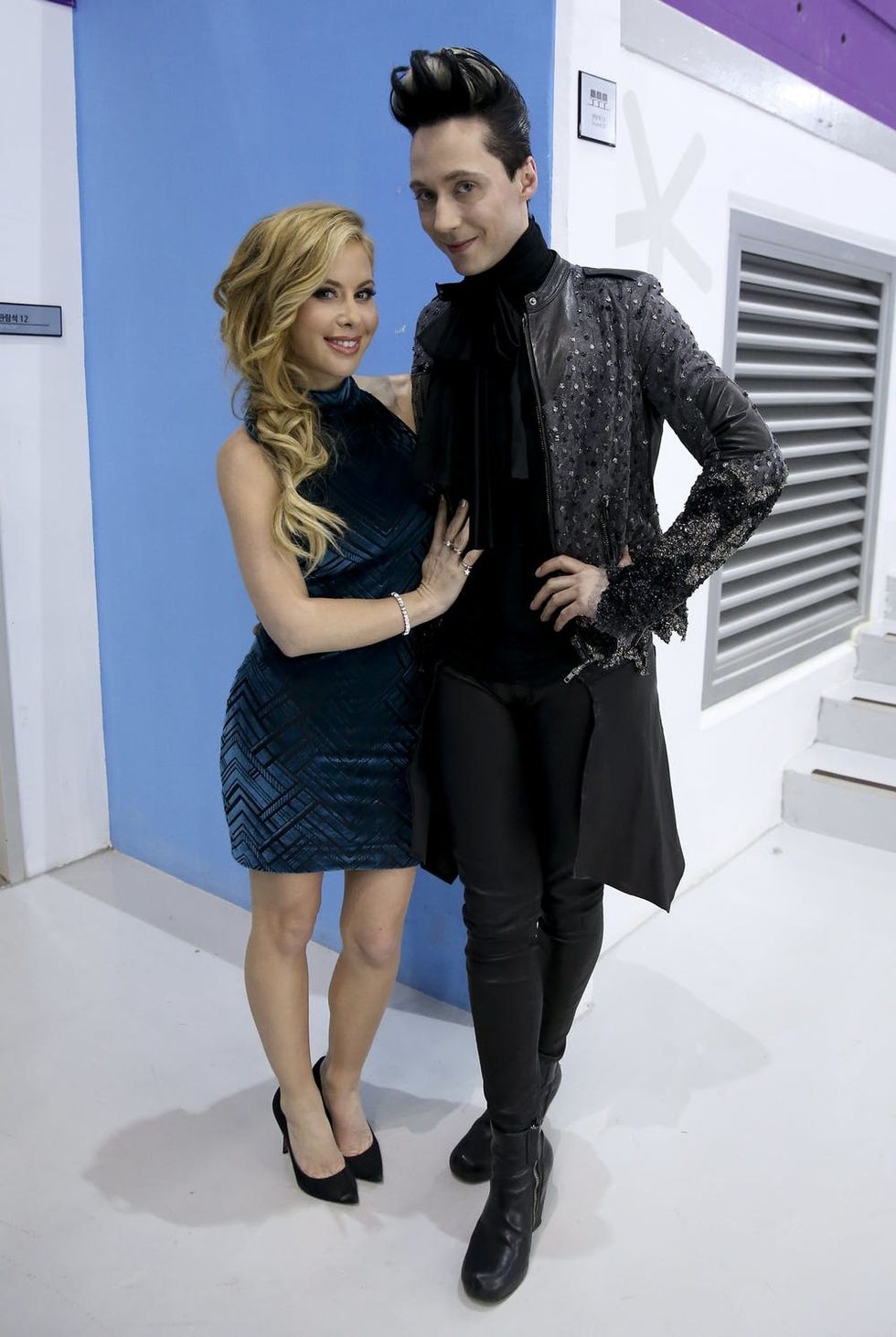 As for the contents of their trunks, you can bet the 35-year-old packed a lot of clothes from Alice and Olivia and Likely — two brands that she coined her "go-to[s]," along with at least one piece from Dress the Population, which designed a custom dress for her to wear to the ladies final. As for Mr. Weir, we're guessing he stuffed his bags full of custom jackets from Biyan and Redemption — two brands the former figure skater can't get enough of, according to Us.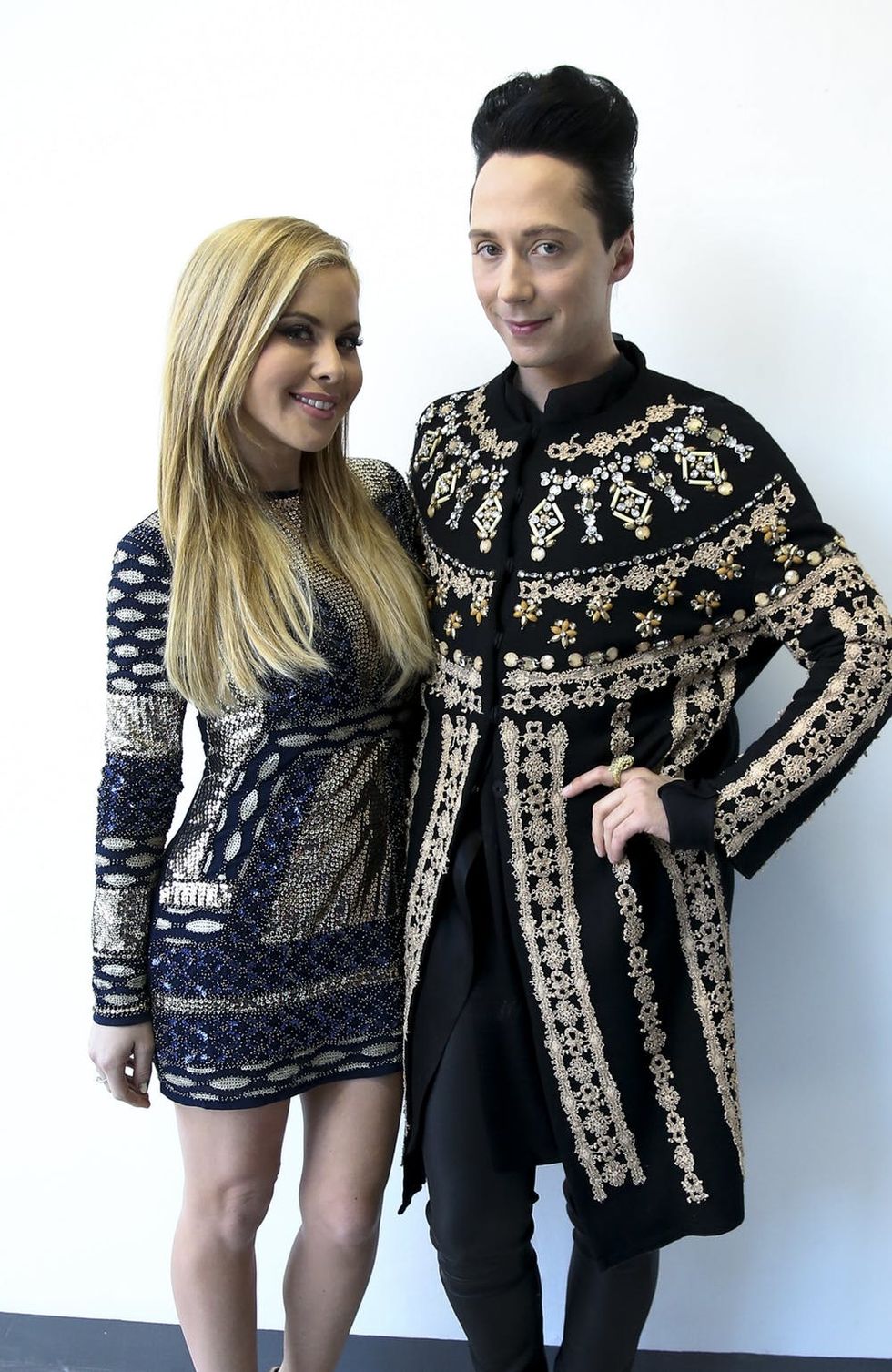 While the duo has been anything but predictable with their clothing choices so far, we *can* offer that they'll both be wearing gold to the ladies final. Apparently, Weir, a figure-skater-turned-fashion-icon, started the oh-so-fitting (and adorable!) tradition. We can't wait to see these two (literally) shine!
What do you think of Tara Lipinski and Johnny Weir's outfits? Let us know @BritandCo!
(All photos by Jean Catuffe/Getty)
Sophie Wirt
When Sophie isn't writing, she can be found experimenting with DIY nail art and singing along to old school Britney Spears jams.
Celeb Style