The Best Wedding Theme for Your Big Day, According to Your Zodiac Sign
Jan 16, 2017
When it comes to your wedding day, planning can sometimes be as tricky as interpreting what's written in the stars. As any bride-to-be can attest, nothing really prepares you to choose the perfect non-traditional colorful wedding dress of your dreams or figure out how to build the best dessert table for your wedding. But there's no need to stress. Really. All you need to do is leave it to the astrology gods to help you narrow down your wedding theme based on your zodiac sign and personality traits. Whether you're looking for ways to stay golden on your wedding day or you just want a celebration that will give you chill vibes all day long, the themes below have a little something for every sign. Scroll on to see what the stars have in store for you on your big day.
---
Aries
Around the World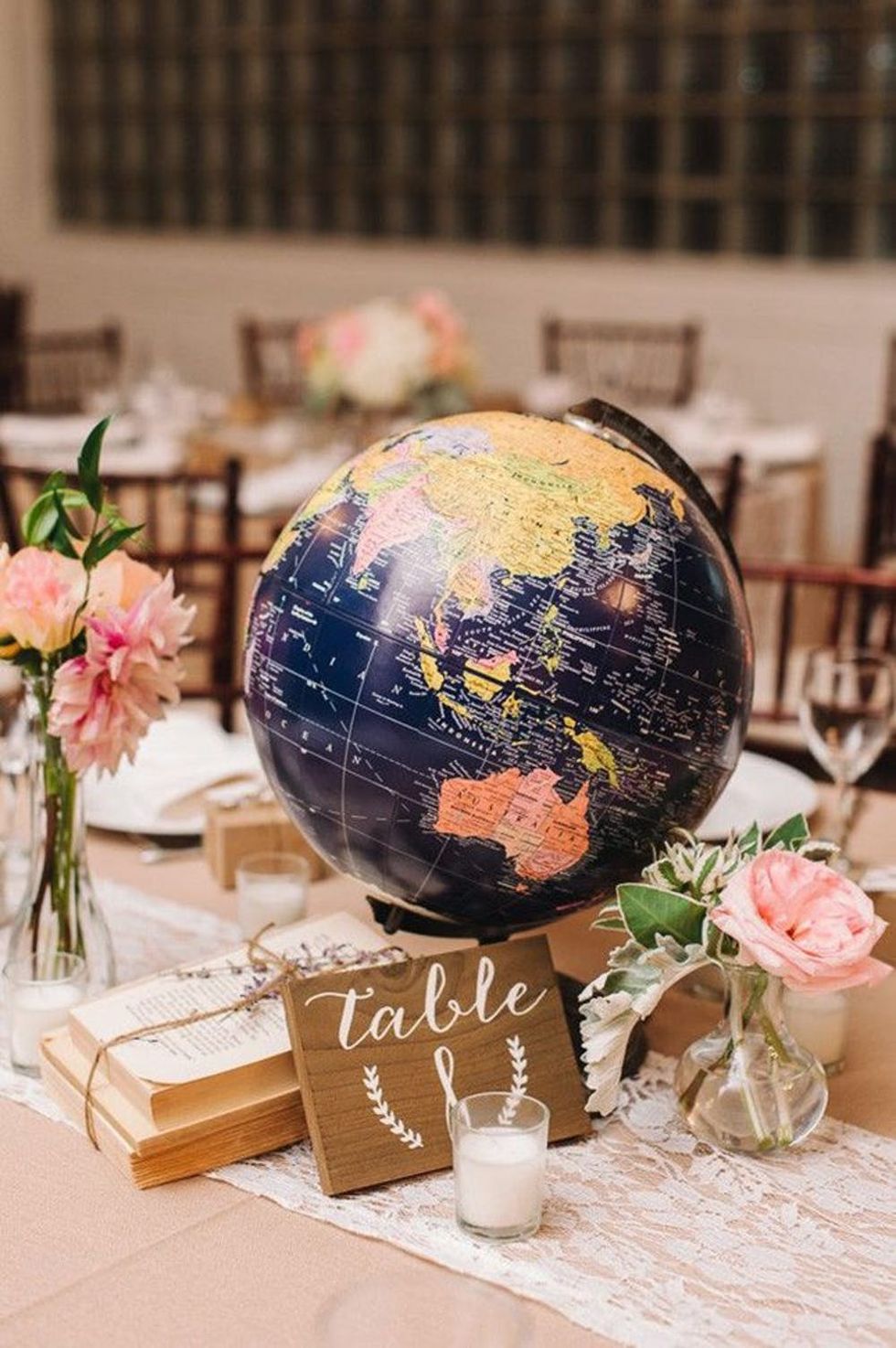 In true Aries fashion, your adventurous soul can't be tamed. With some DIY touches, a few globes and a map or two here and there, you can have a beautiful wedding that takes on your sense of adventure. (via T&S Hughes Photography / Bridal Musings)
Mountain Backdrop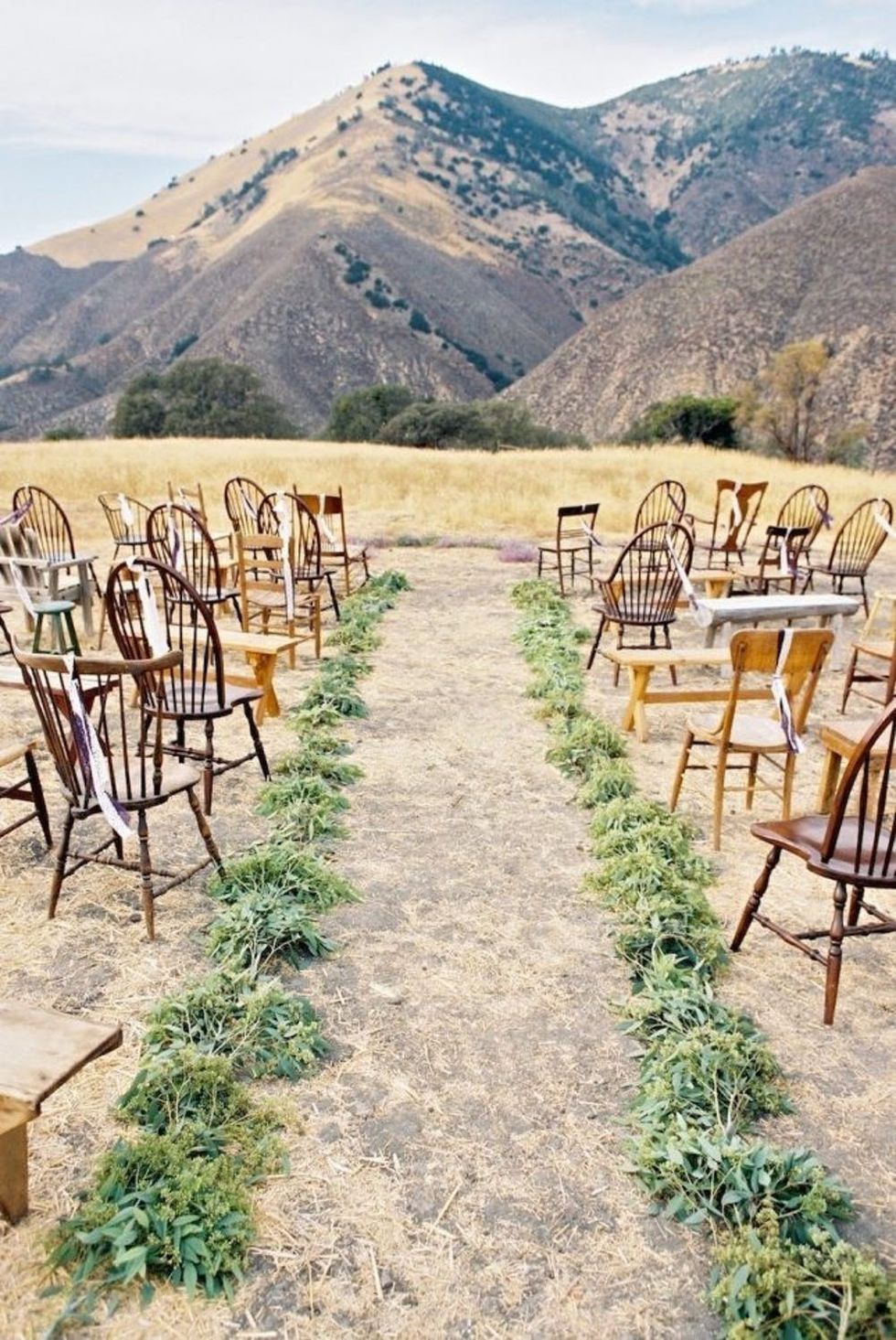 Taurus's warm-hearted demeanor can only be matched with an intimate wedding in the mountains. You and your S.O. will end up with some serious jaw-dropping wedding photos and lots of great memories with your closest friends and fam that are worthy of a lifetime of frames. (via B Wright Photography / Style Me Pretty)
Taurus
Vintage Glam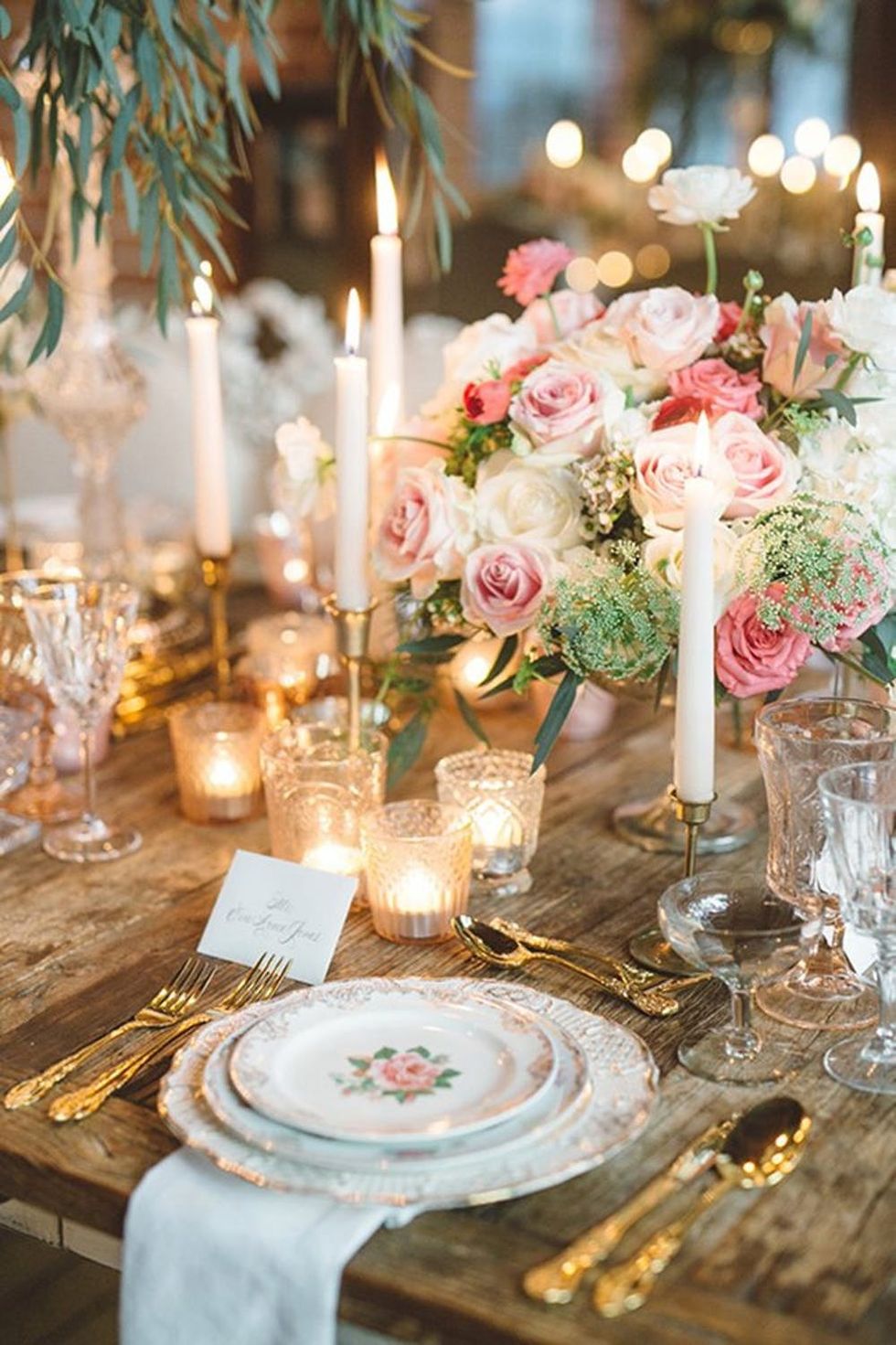 You're a creative Gemini, known for your unique style and ability to think outside the box. As you prepare to wed in a non-traditional wedding ceremony, you'll want to make sure you add a touch of vintage to your decor. From arches full of peonies to French couture, there's no real way to go wrong. (via Anna Delores Photography / Strictly Weddings)
Gemini
Watercolor Wedding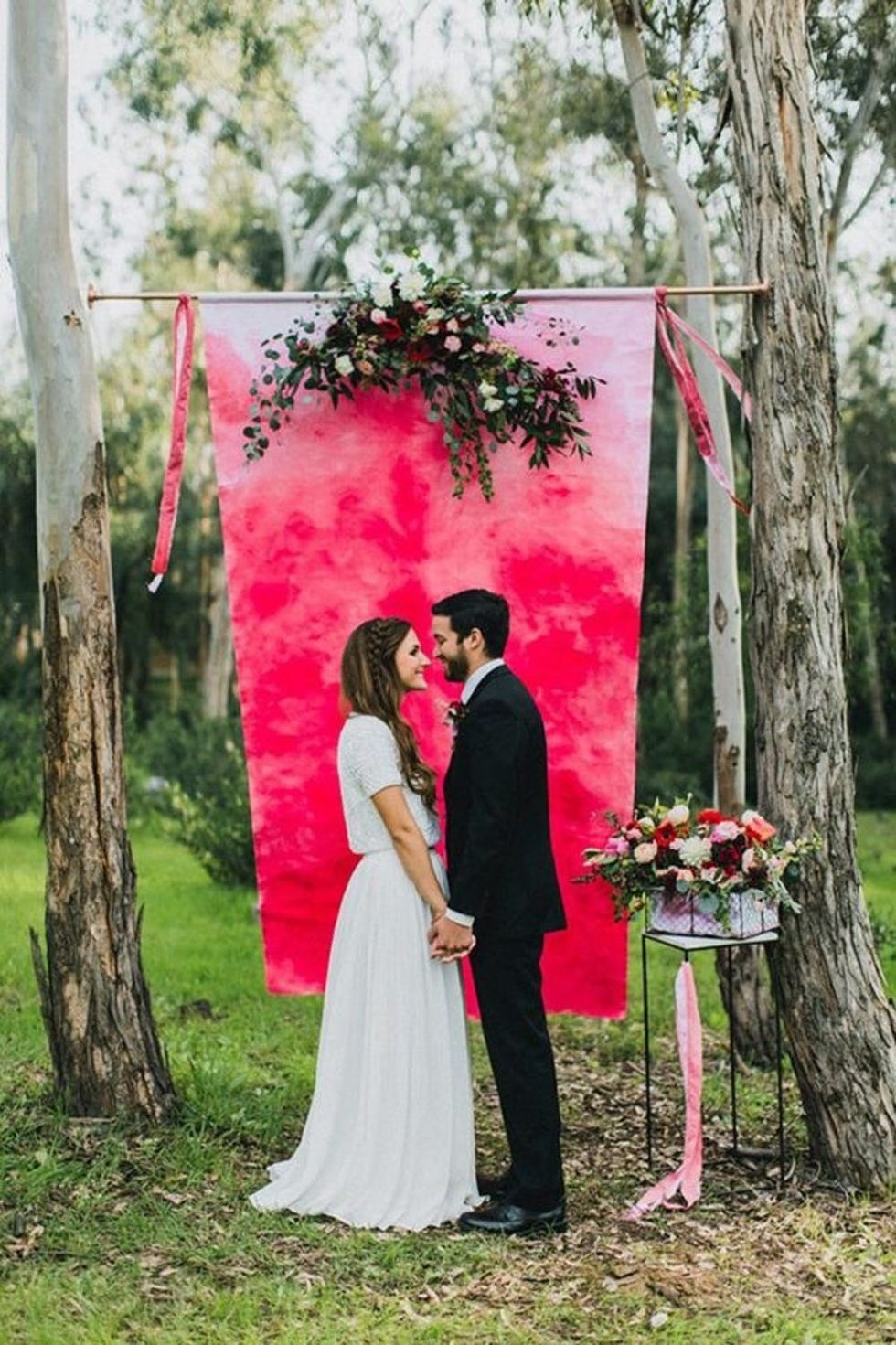 As someone who's always the life of the party, you're not afraid to add some color to your big day. Keep it classy by adding some watercolor to your nuptials for an understated yet totally whimsical look. Plus, with watercolor, you can go ahead and throw pretty much ALL the colors into your decor. (via Maple and Elm Photography / Ruffled Blog)
Cancer
Glittering Glamour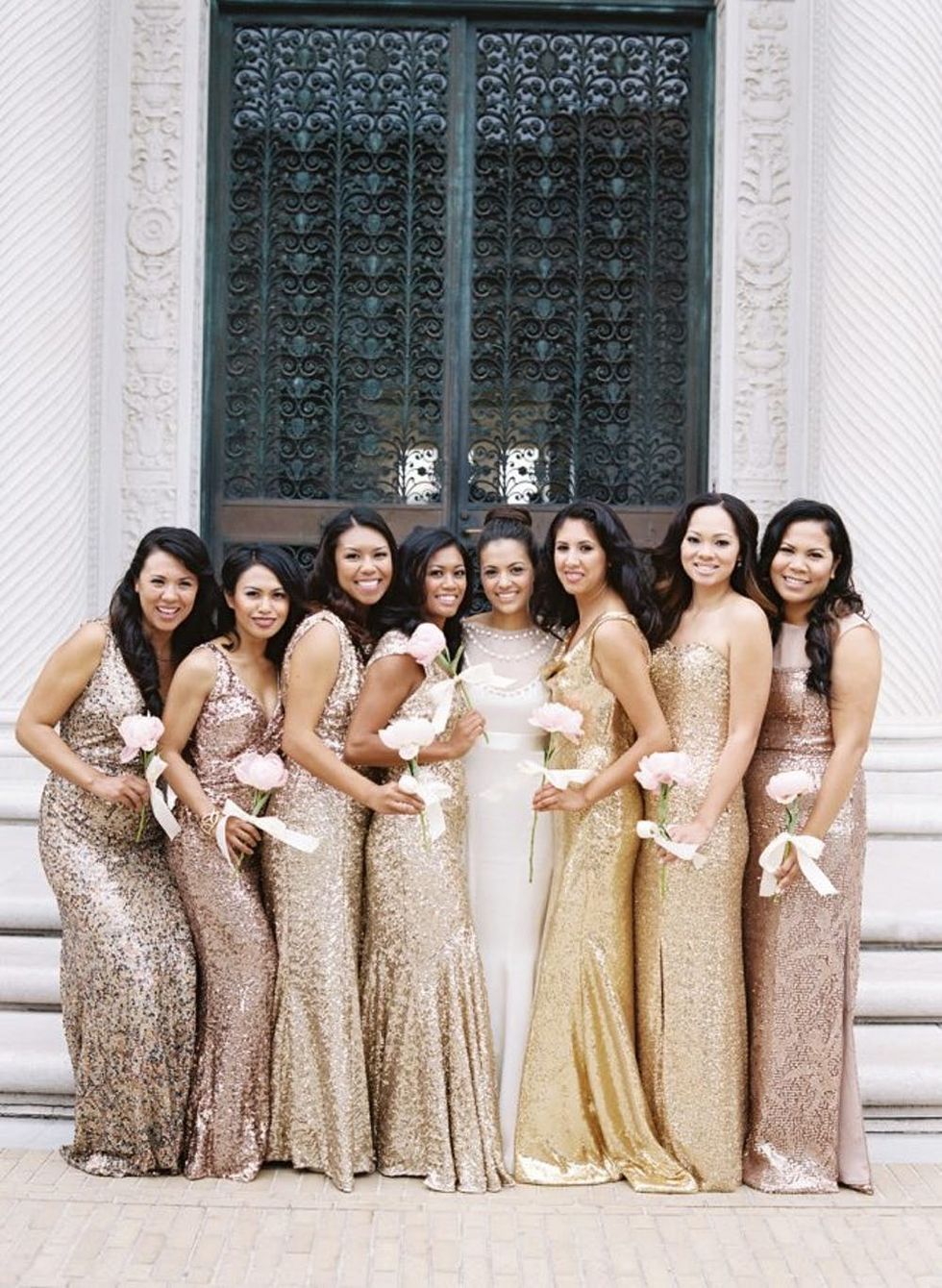 Leos tend to gravitate to the center of the party wherever they go, which is why a spectacular wedding day full of Champagne, jazz and glittering fashion will be pure perfection. Set the theme for your wedding right away with gilded save the dates to get your guests pumped for the party. (via Imaginale / Style Me Pretty)
Leo
Rustic Chic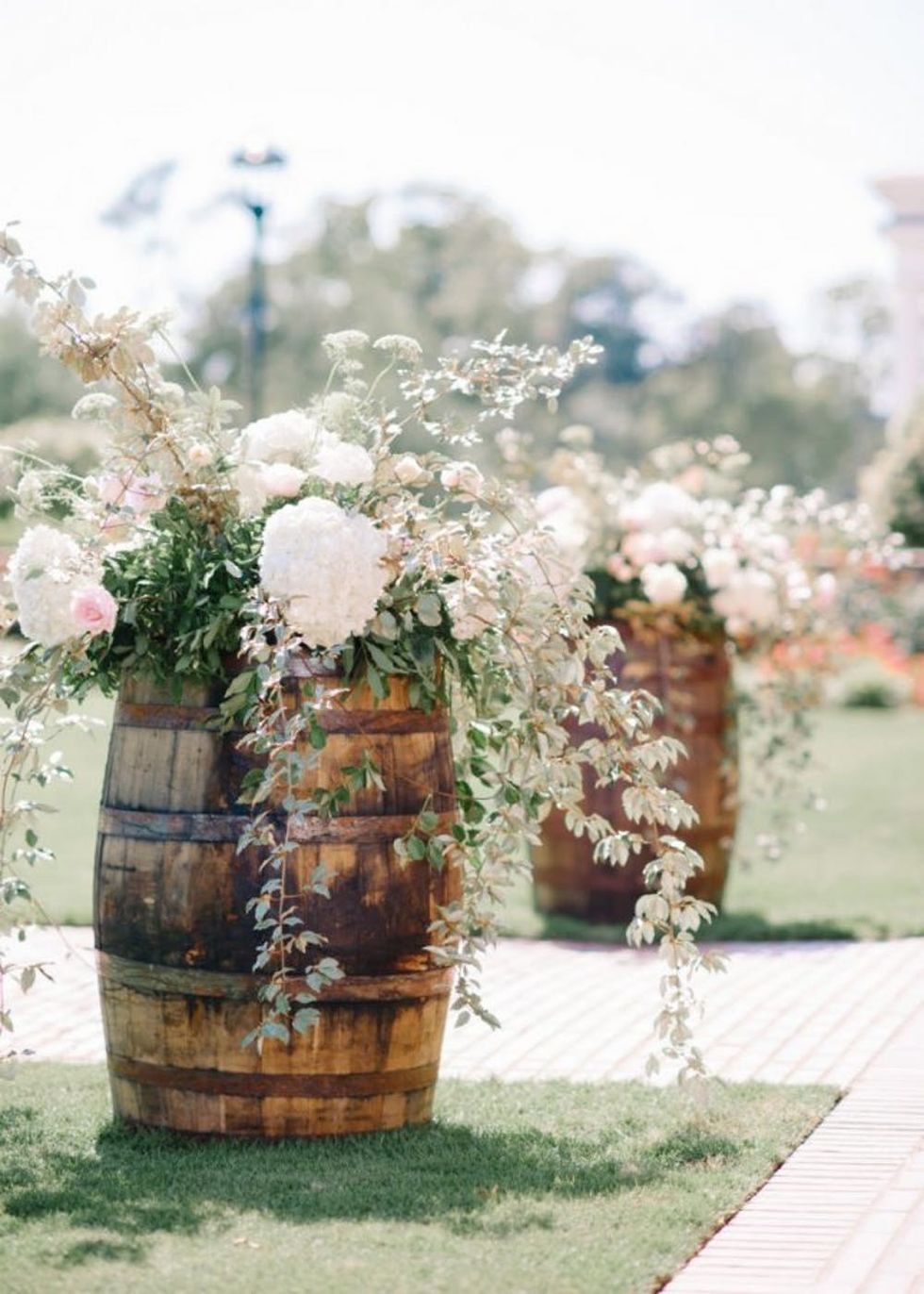 The Virgo in you channels tranquility, and navy blue is the hue of your temperament. In lieu of a traditional wedding, you seek shabby chic, vintage and bohemian details. A rustic chic wedding is in your future, filled with tons of natural beauty, plus an easy-going, down-to-earth vibe. (via Southern Weddings Magazine)
Virgo
Eclectic Bohomian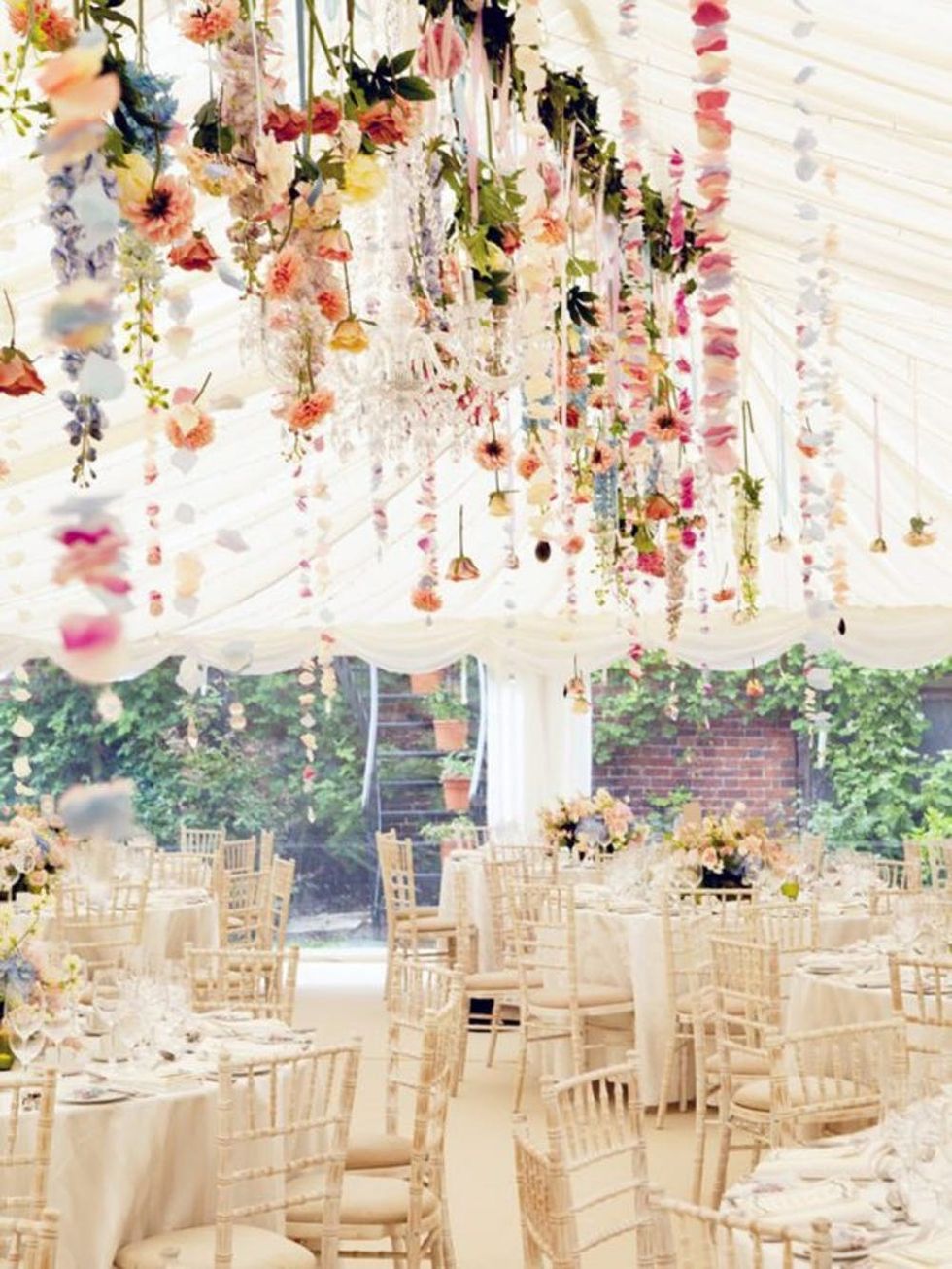 Always the charmer, Libra is a true visionary with a passion for arts and humanities, which means a boho chic wedding is a *must* for you. Be prepared to browse through lots of florals to create your perfect hair piece, and start looking for an outdoor venue that will bring you two balance and harmony on your big day. (via Jasmine Jade Photography / Wedding Lovely Blog)
Libra
Tropical Destination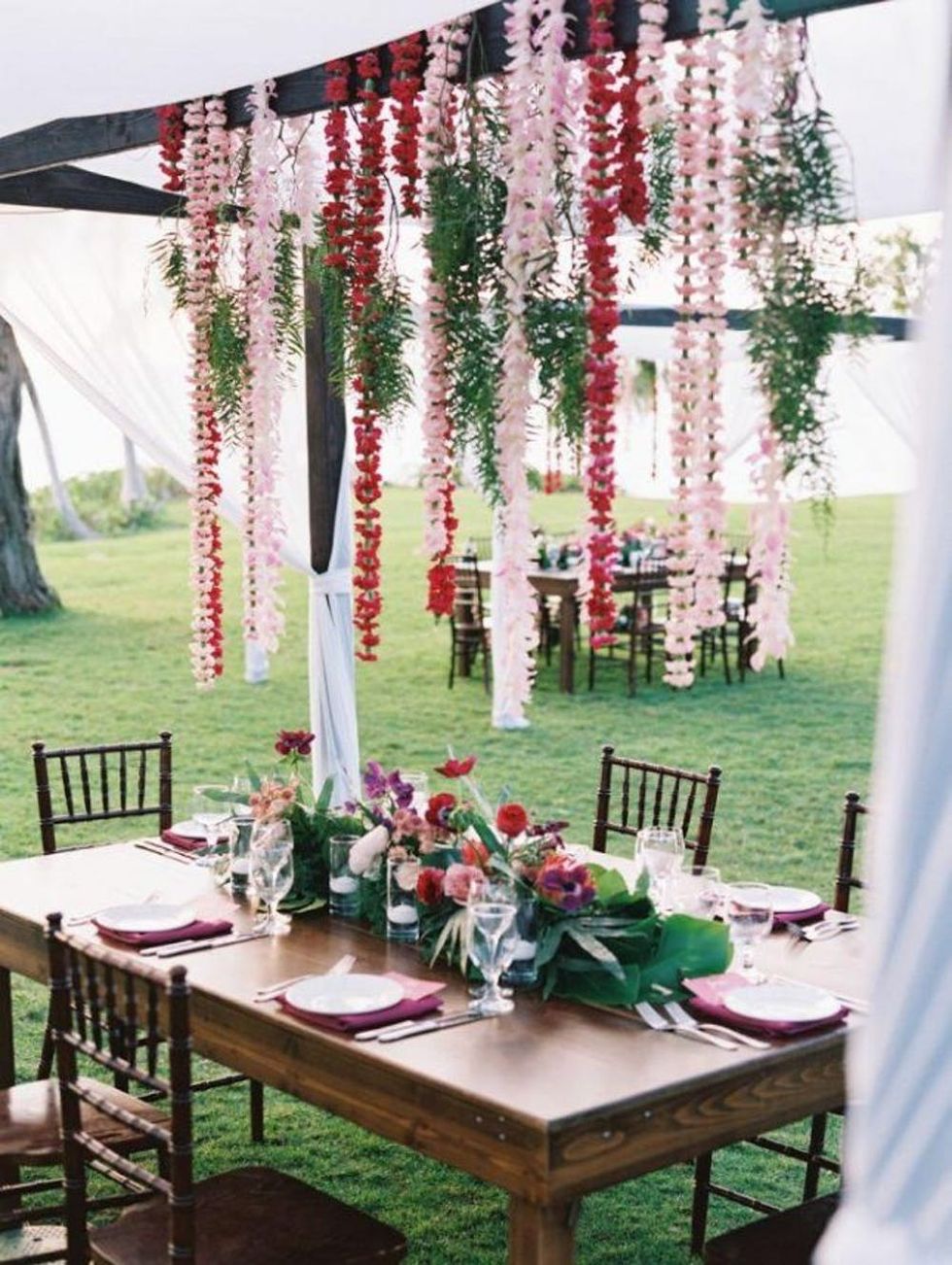 White sand beaches, tall palm trees, fresh flower leis, tropical colors and hula dancing — what else could Scorpios need to match their larger-than-life personality on their big day? With your loved ones celebrating with you in a far-away tropical destination, your day will be nothing short of fabulous. (via Wendy Laurel / Style Me Pretty)
Scorpio
Gilded Era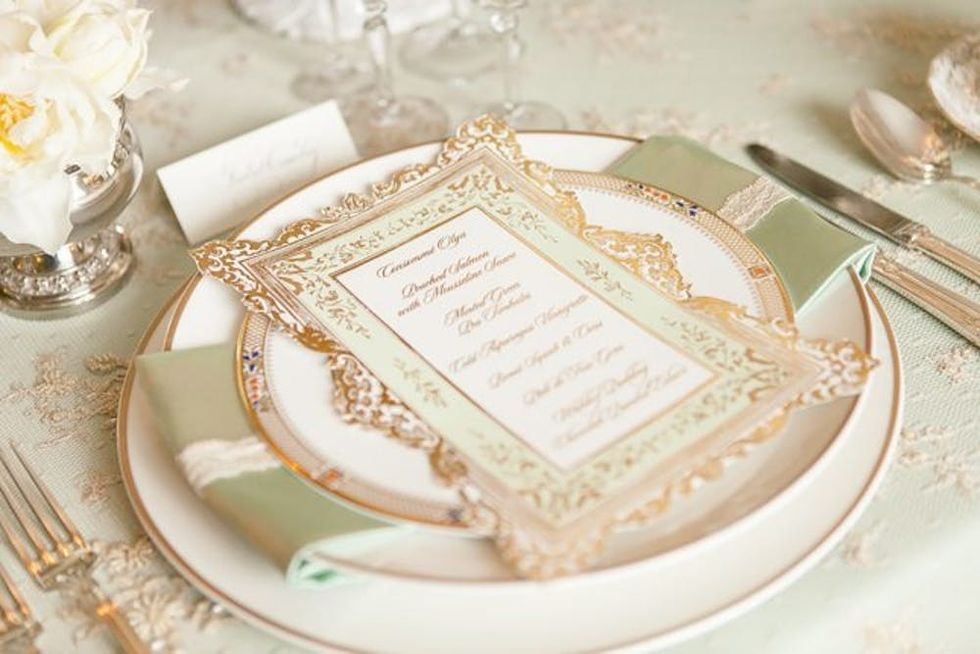 The Gilded Age might be long gone, but there's hardly an era that is glitzier, more glamorous and more perfect for a Sagittarius bride. Whether you're tying the knot beachside or in your very own backyard, give a nod to prohibition days by living it up with art-deco inspired invites. (via Joseph Matthew / Strictly Weddings)
Sagittarius
Mid-Century Geometric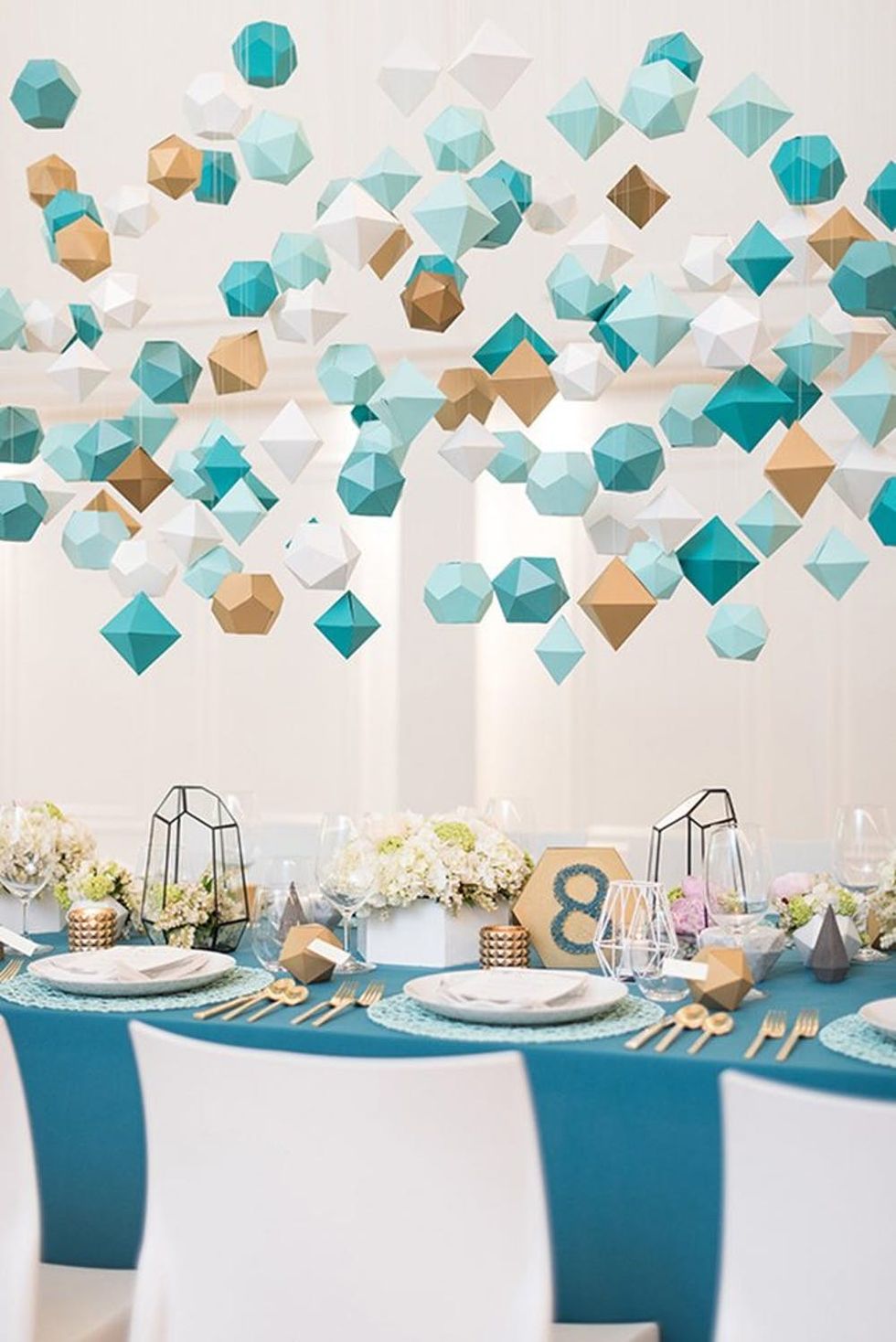 Capricorn's practicality and ambition can only be matched with a mid-century geometric wedding theme. Look no further than this whimsical geo chandelier for a modern wedding that will sweep you off your feet. (via Hayley Rae Photography / Ruffled Blog)
Capricorn
Minimalist Chic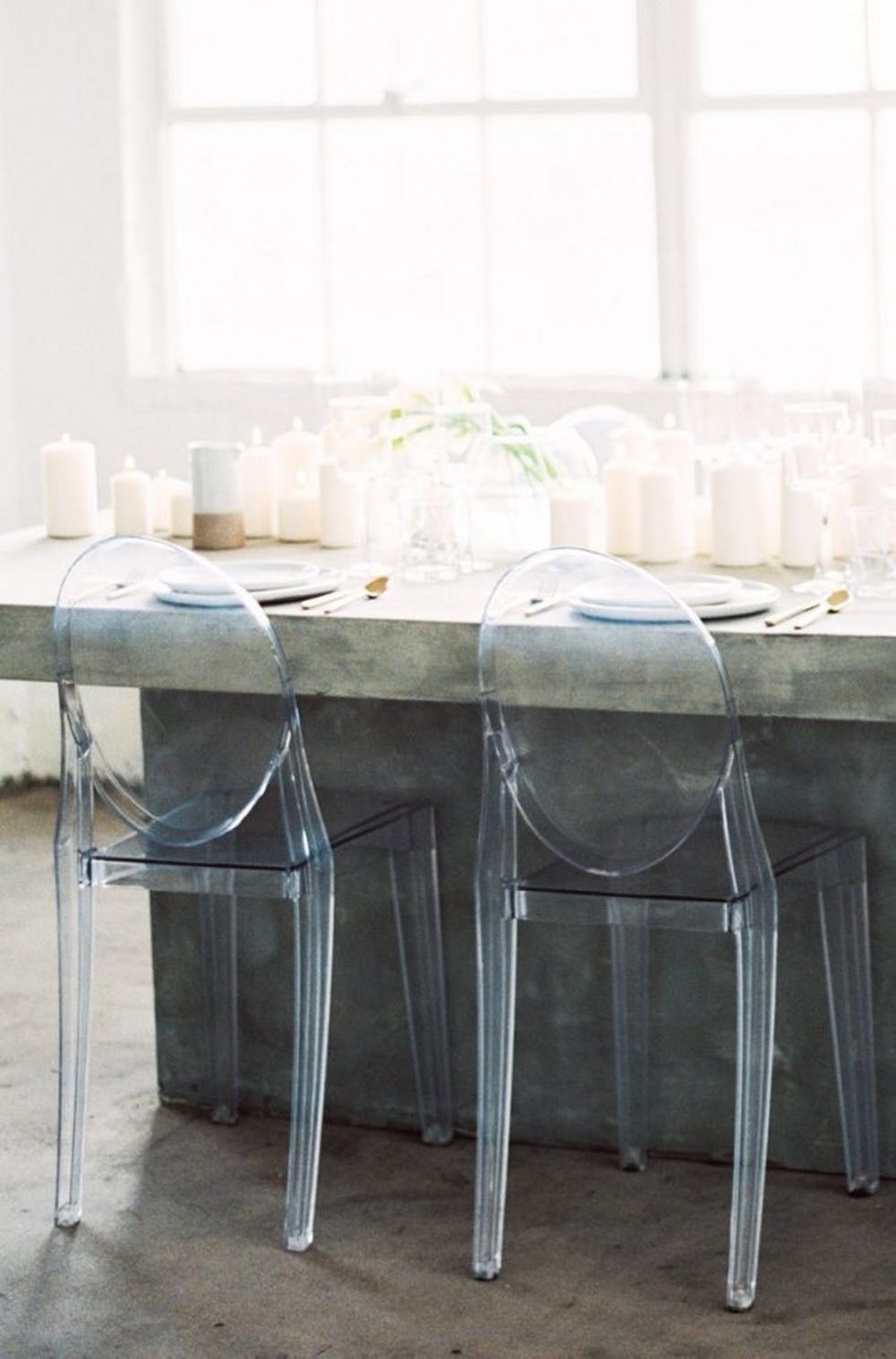 Sweet, sweet Aquarius embraces originality and cares about the environment, so there's no doubt that a minimalist chic wedding is what you need. To create this understated, eco-friendly theme, opt for a simple yet elegant backdrop to make a statement while helping you save the world. (via Sally Pinera / Once Wed)
Aquarius
Enchanted Forest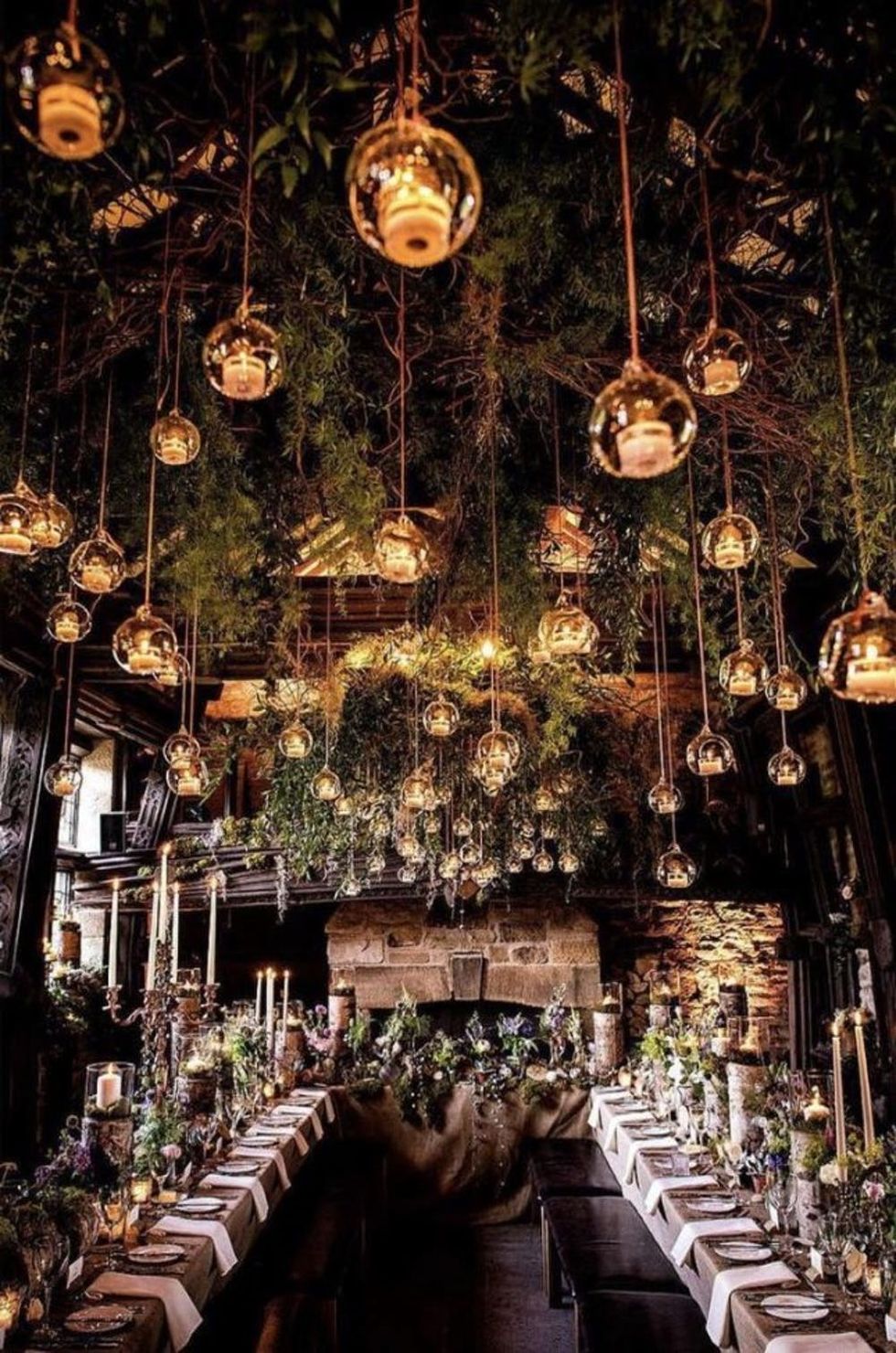 When it comes to your wedding day, what better way to reflect your compassionate and artistic personality than an enchanted forest wedding. Also, since Pisces are so thoughtful, choose to give your guests mini succulents as wedding favors to nurture for years to come. (via Shaun Taylor Photography)
Pisces
Melissa Paniagua
Melissa Paniagua is a freelance writer with a background in weddings and styling and an appreciation for all things innovative, artful and well-designed. She believes that everyday moments are a cause for celebration and loves green juice and coffee in equal measure. Follow her daily adventures on Instagram.
Wedding Planning and Decor
More From Wedding Planning and Decor