What to Make This Weekend: Flamingo Wall Lamps, Tassel Sandals + More
Jul 01, 2016
Well hello there, long weekend! As those Fourth of July party preparations get into full swing, having that extra day to focus on other DIY projects can really take your home decor and summer #OOTD to the next level. In the midst of all thing red, white and blue, make sure to set aside a little time for creativity this weekend. Whether that means adding pom-poms and tassels to everything in sight or upcycling a set of pink flamingos into a trendy set of wall lamps, your weekend plans are looking pretty bright. Whatever project strikes your fancy, these 11 DIYs are the perfect way to use the extra time this weekend to make something awesome.
---
1. DIY Tassel Sandals: The only thing better than buying new clothes is revamping last season's clothes into something totally adorable. If you've got tassels on the brain, this pair of sandals is just the thing to take your little sundress or boyfriend jeans to the next level. (via Brit + Co)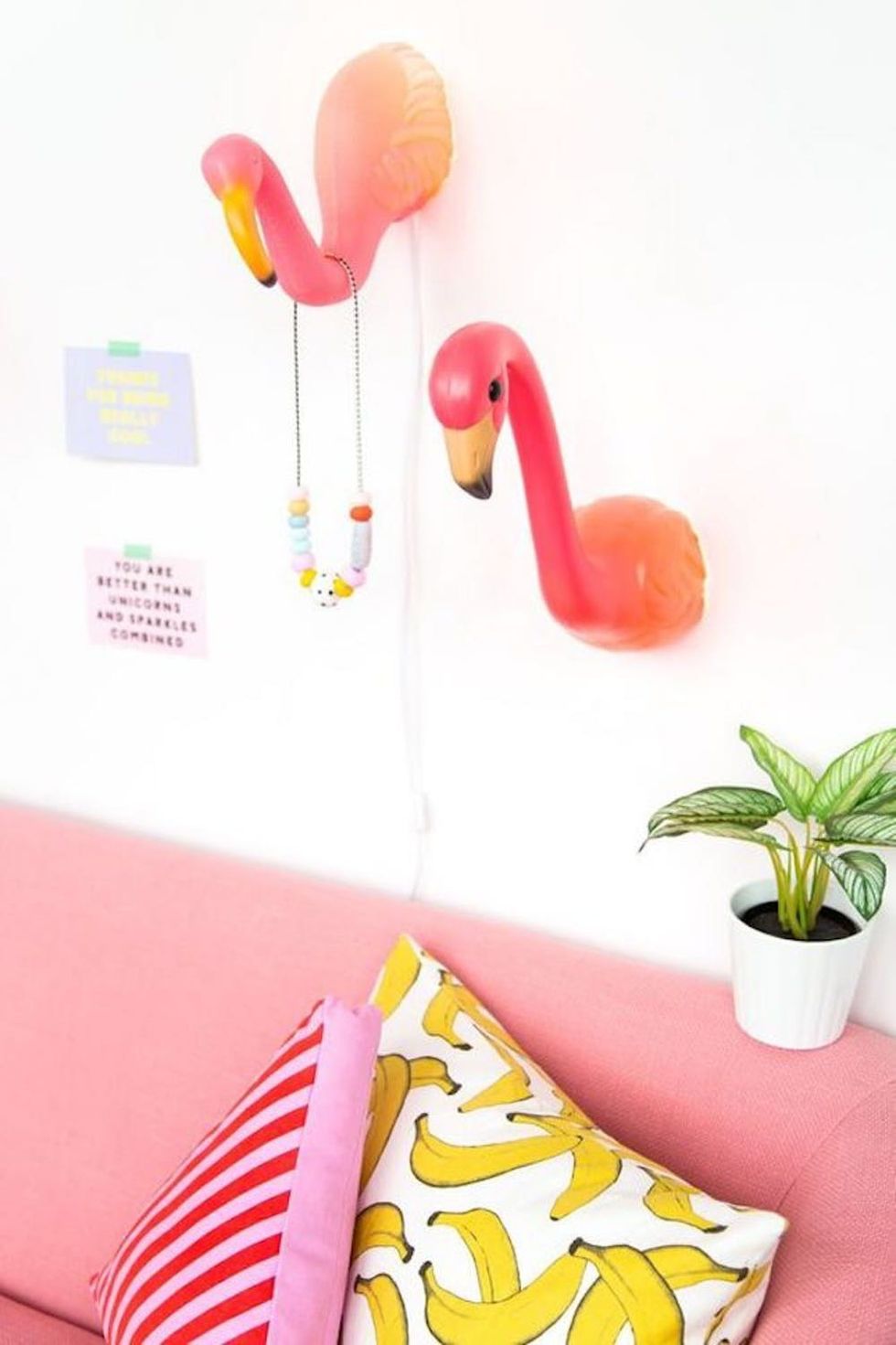 2. DIY Lawn Flamingo Wall Lamps: Talk about a lightbulb moment. If you've been dying to get your hands on a pair of pink flamingos, but don't quite have the yard or patio space to put them, there's the solution: Cut off the heads and turn them into the cutest wall lamps or necklace hooks ever. (via Aww, Sam)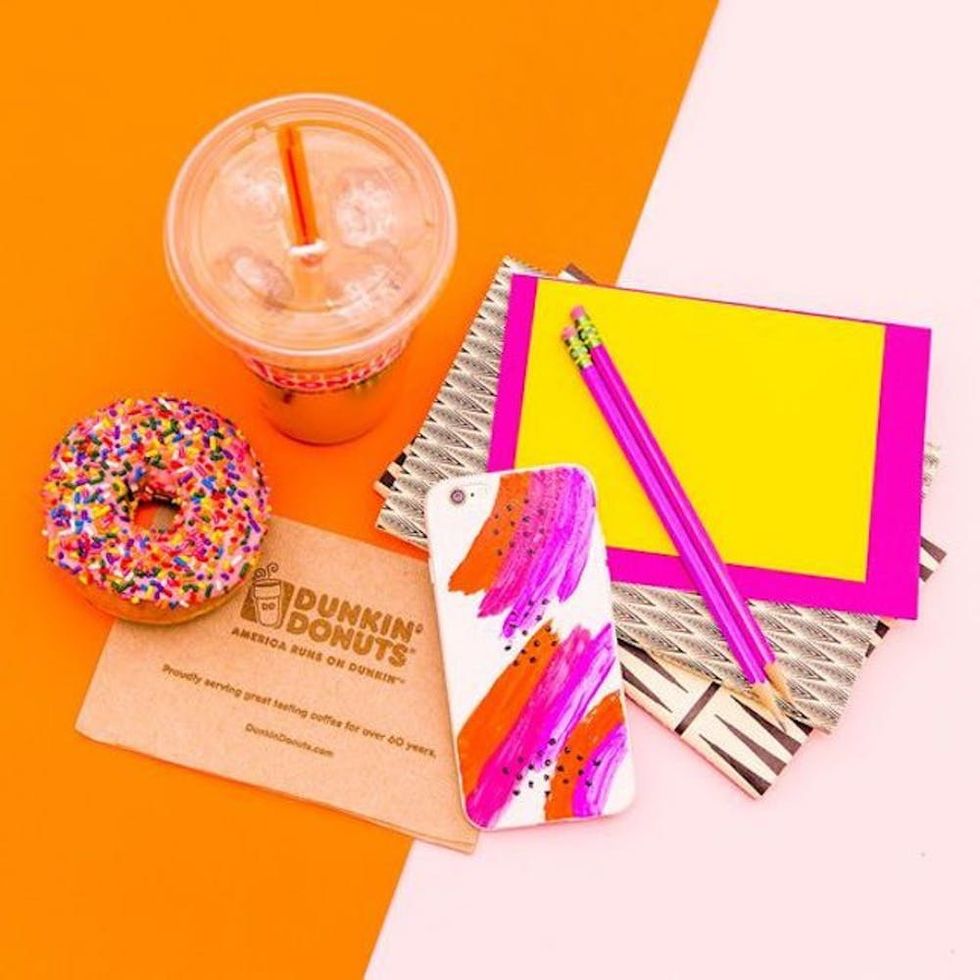 3. DIY Phone Case: Could your tech use a little refresh? Spruce up an inexpensive white phone case with nothing more than a few colors of paint and a quick varnish seal to keep everything in place. (via Brit + Co)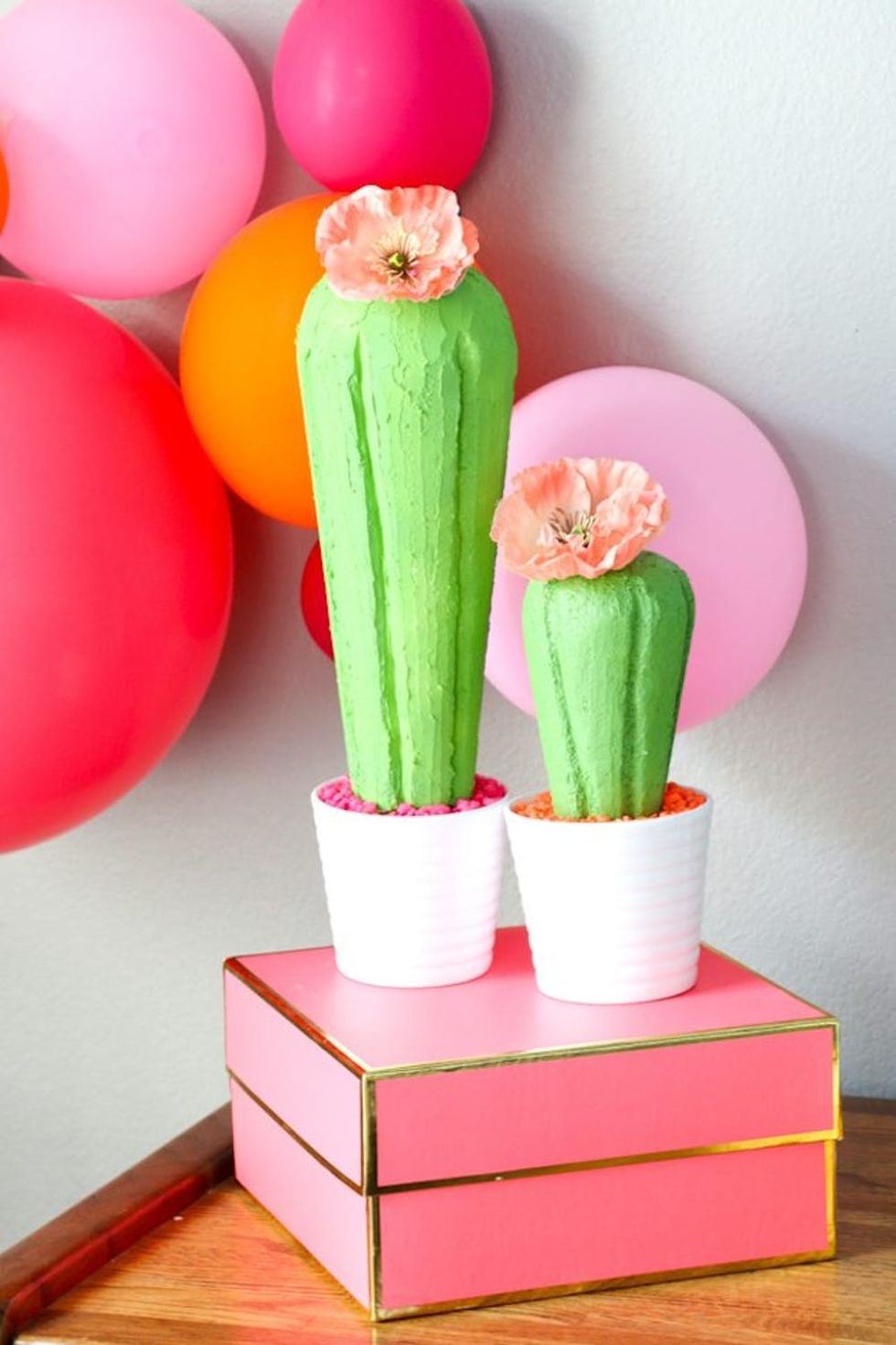 4. DIY Faux Cacti Centerpiece: Green thumb or not, faux plants are popping up all over the place and it's hard not fall in love with them. These sturdy foam cacti would be awesome as centerpieces for your next dinner party, but they'd also look v stylish as desk decor. (via A Kailo Chic Life)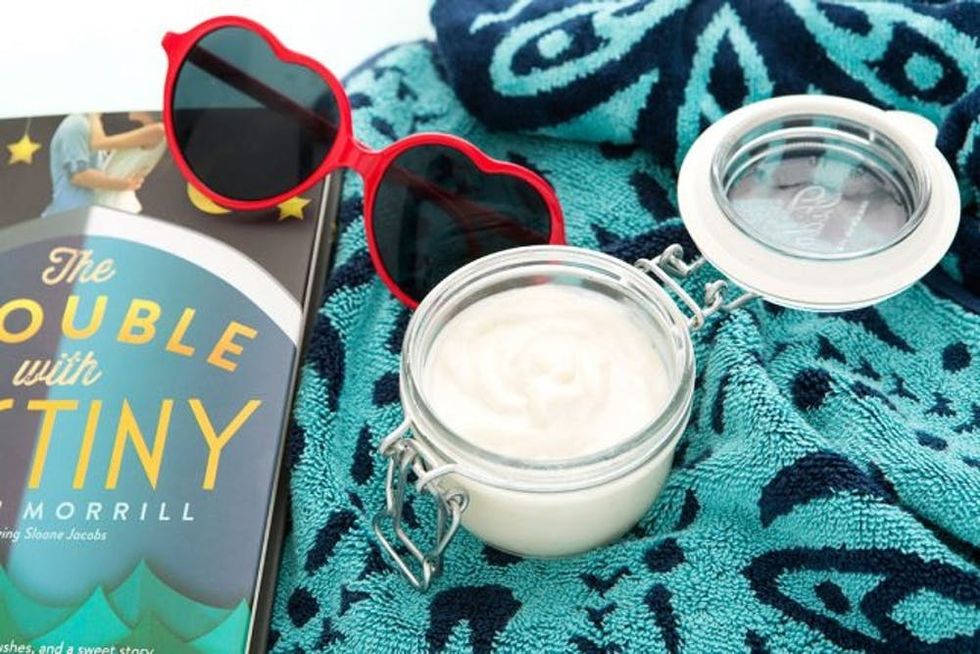 5. DIY After-Sun Lotion: Even the most vigilant SPF fanatic misses a spot now and then, and when you find yourself facing an angry red sunburn, you're going to want to have a pot of this lotion on hand. It's easy to mix up and has the added benefit of lavender essential oil to help keep you calm and relaxed during this stressful time. (via Brit + Co)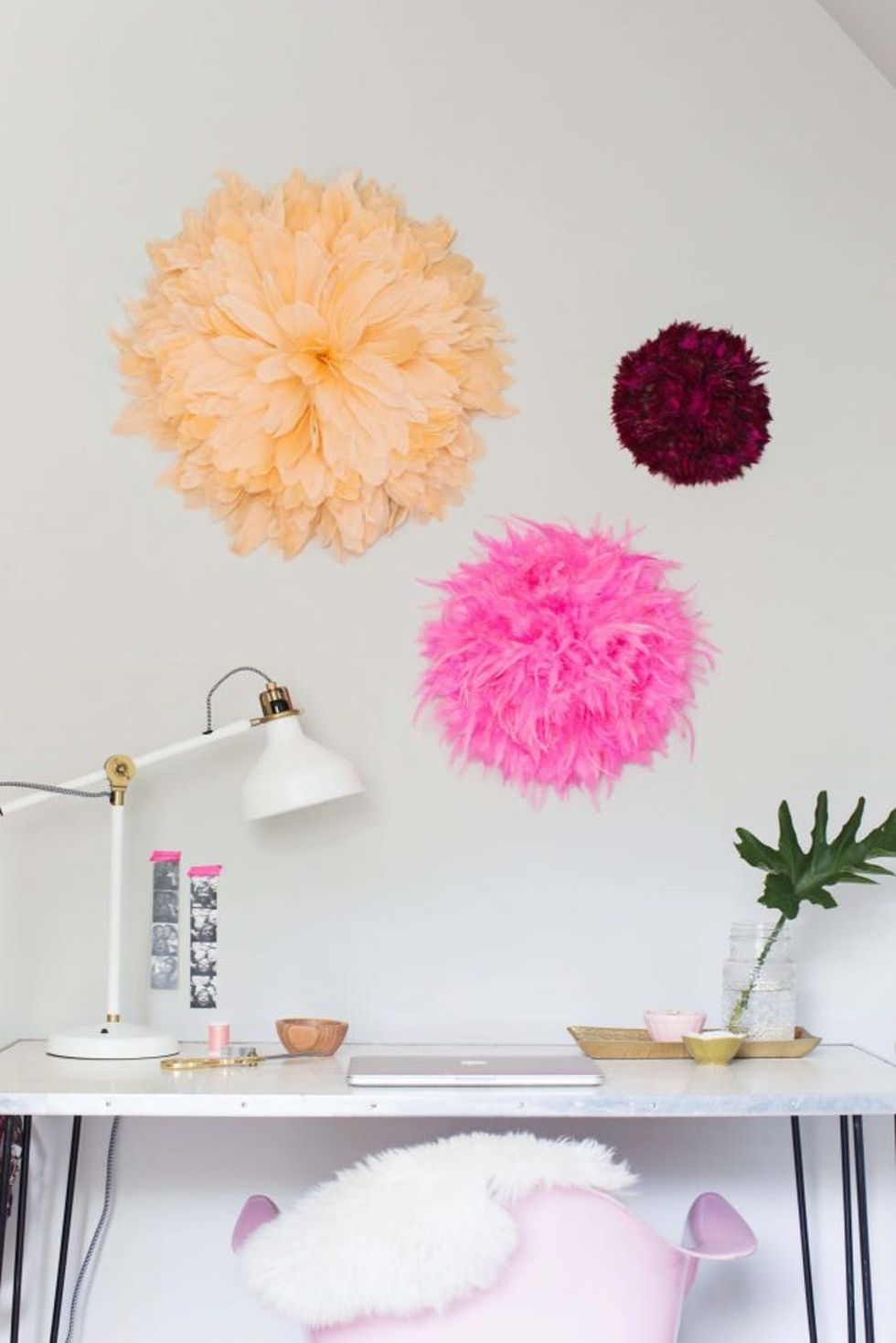 6. DIY Juju Hats: If your walls are lacking a little sumthin', these feathery hats might be just the thing to bring in some serious texture. You'll want to run your finger through the lush feathers every time you walk by them. Stalk Amazon for your favorite colors and experiment with different types of feathers to get the exact look you want. (via A Beautiful Mess)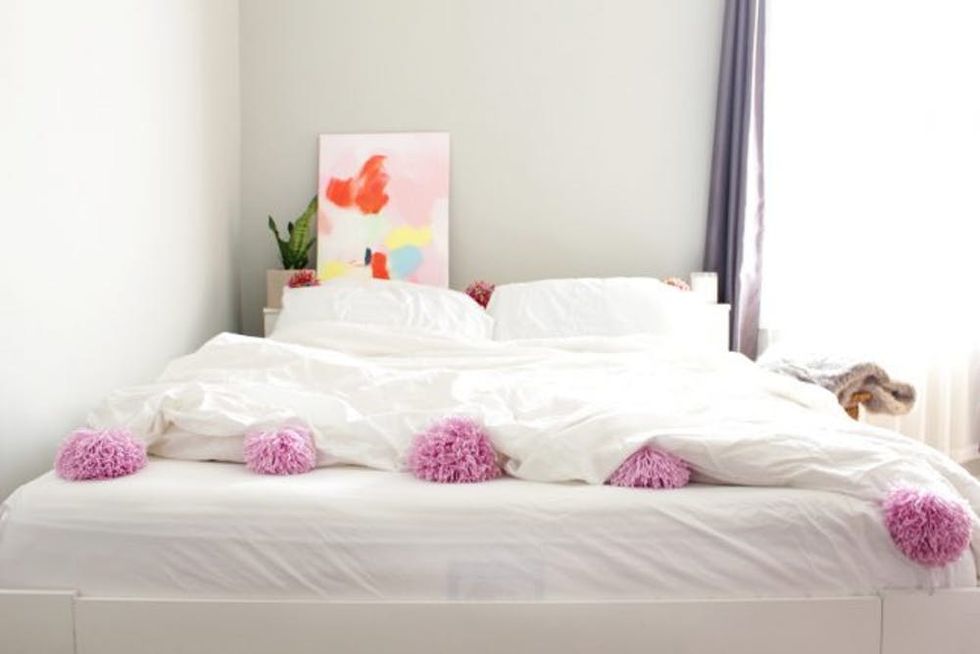 7. DIY Pom Pom Duvet: New bedding can be an expensive purchase, so it's nice to have a few sneaky upgrades up your sleeve. Give white bed sheets and duvet a colorful upgrade with giant pom-poms to bring new color into your bedroom decor and add a fun textural element. And don't forget: When it comes to pom-poms, bigger is always better. (via Brit + Co)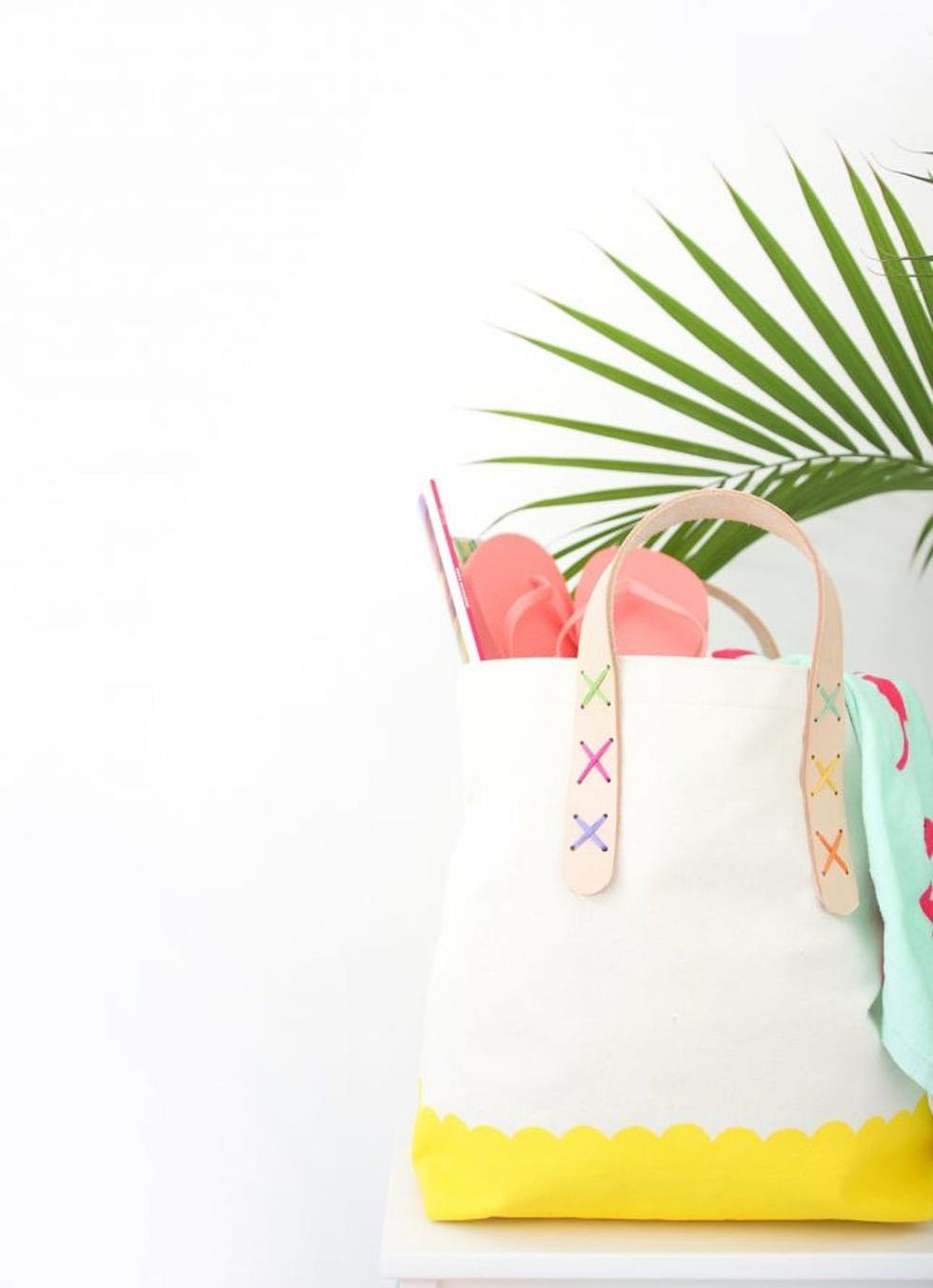 8. DIY Leather Strap Tote Bag: You've got the graphic swimsuit, the suntan lotion and a bold towel: Now you just need a sweet tote to carry all your beachy loot to your next adventure. Give a plain canvas tote a major upgrade with a set of classy leather handles and colorful stitching. (via Damask Love)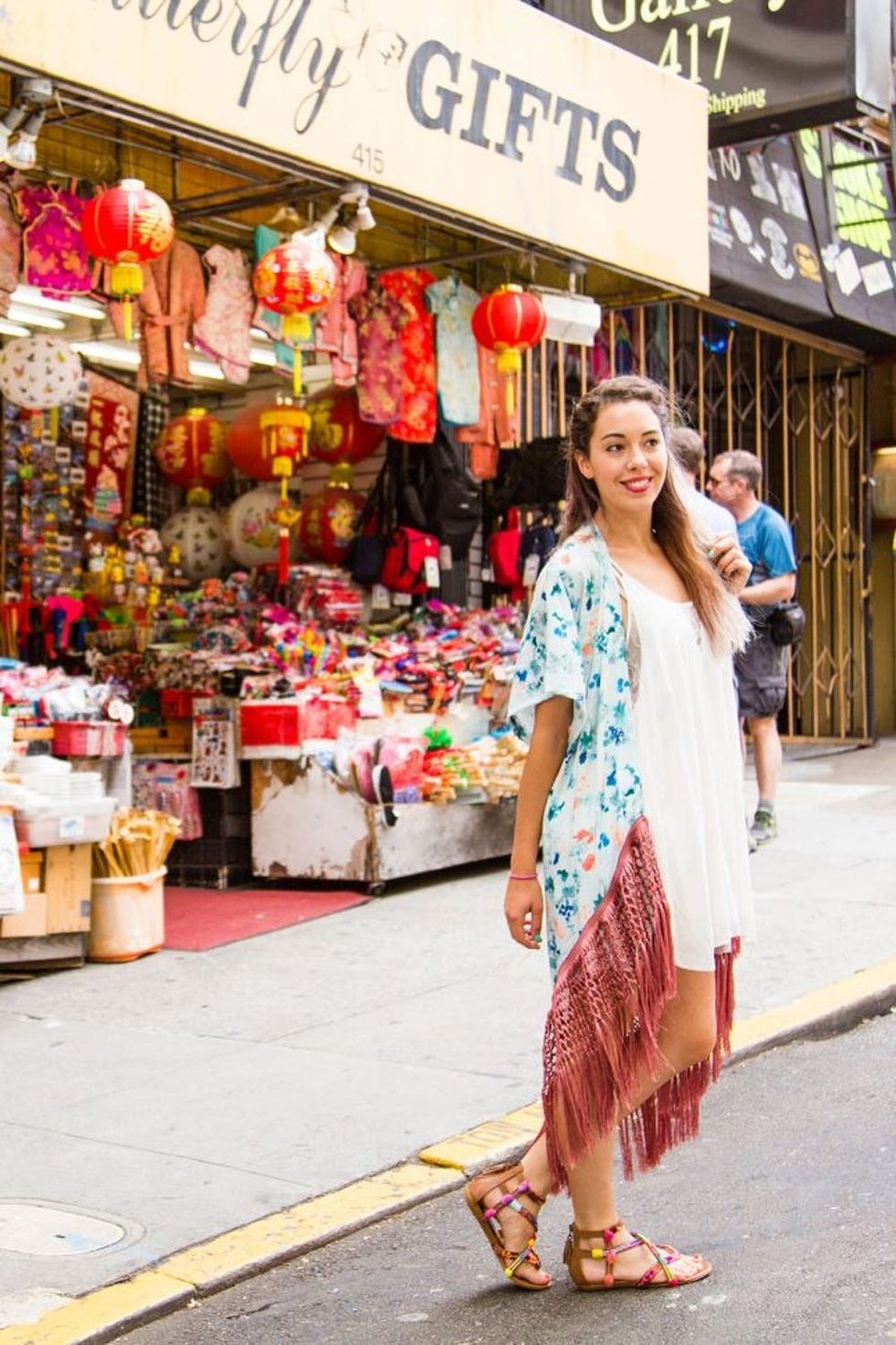 9. DIY Free People Kimono: Because it's all about that swish, 'bout that swish. If you've been eyeing Free People's sassy fringe kimono but just can't deal with the price tag, you'll love this easy DIY that'll have you dressed up in no time. The hardest part will be picking out your favorite fabrics to use. (via Brit + Co)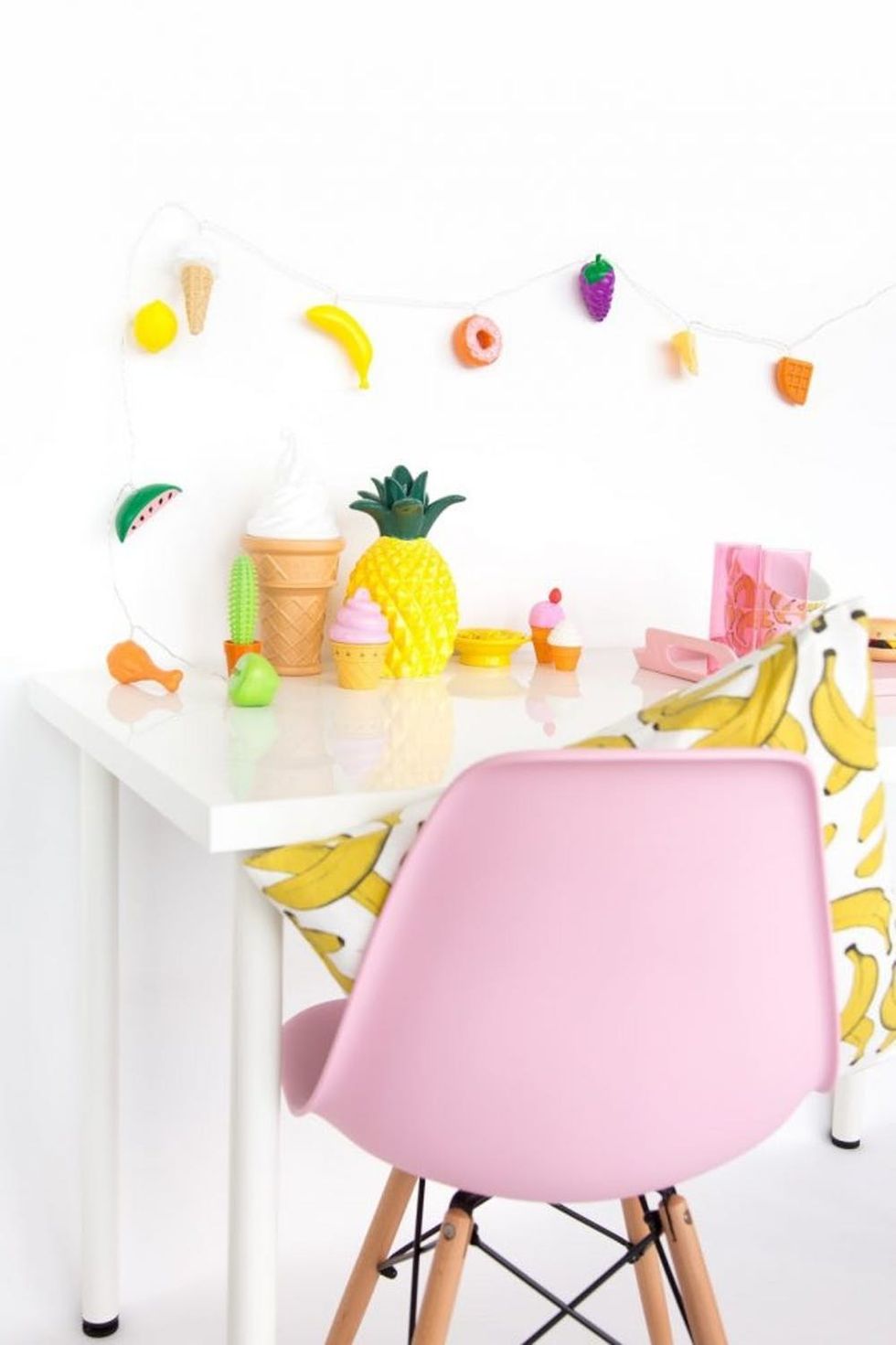 10. DIY Plastic Food String Lights: The key to any party is good lighting, and nothing beats hanging up a strand (or ten) of sparkling string lights to really set the mood. And since plain lights are just so, um *plain,* revamp those strands with a collection of plastic toy food. Nom! Go for the tropical theme or just make entire strands of donut and ice cream lights. (via Aww, Sam)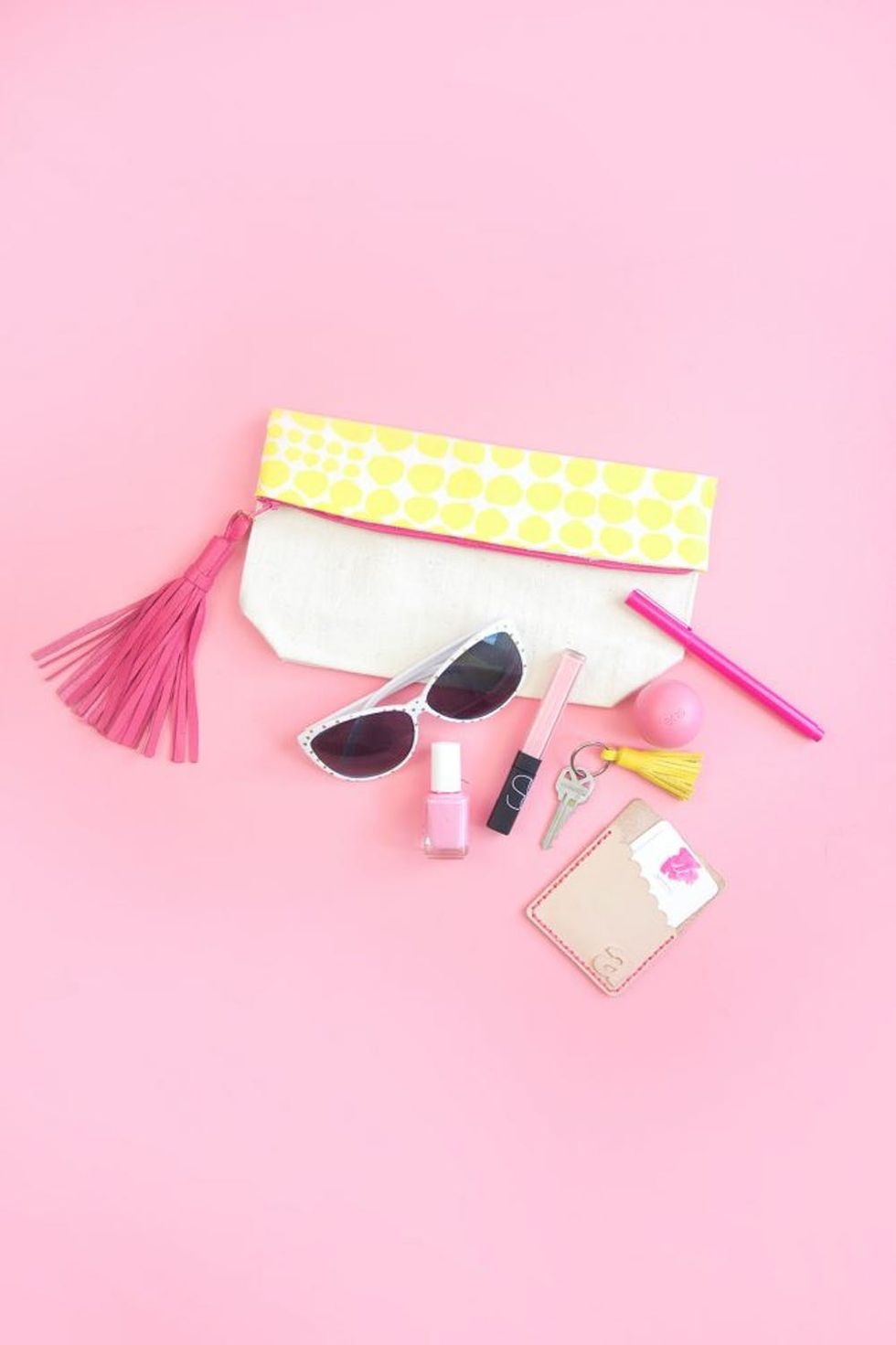 11. DIY No-Sew Clutch: You'll be ready to hit the town in style with this chic clutch under your arm. It's just the right size for toting around your summer essentials and it requires zero broken needles and tangled thread. Just fold, glue and go. (via Damask Love)
What are you planning on making this weekend? Show us your project by tagging us on Instagram + using the hashtag #iamcreative! And follow us on Pinterest for even more summer DIY ideas.