12 Under-Recognized, Badass Women Who Changed the World
Mar 24, 2017
"Well-behaved women seldom make history." The phrase probably makes you think of Marilyn Monroe or Eleanor Roosevelt, both of whom have been credited with the words (usually written in calligraphy across a coffee shop wall or posted on Instagram when their birthdays roll around). It has become a sort of mantra to inspire women to go forth and be bold, maybe even a little reckless, lest you do nothing worth noting.
But, ICYMI, it turns out the words weren't uttered by the sultry actress or the outspoken political activist. It's actually a line from Pulitzer Prize-winning historian Laurel Thatcher Ulrich in a scholarly text about — get this — do-gooder, virtuous women that have gone overlooked; "ordinary people," as she refers to them… the complete opposite of the quote's pop culture interpretation!
---
The ladies on this list are by no means ordinary, but then again, we think no woman is. What these gals all have in common are passion and purpose and the unwavering determination to get things done. You won't learn about them in school, but knowing their names may just come in handy on trivia night.
Disclaimer: This list is not comprehensive. We apologize to all the badass mothers, grandmothers, girlfriends, and next-door-neighbors who undoubtedly deserve a spot.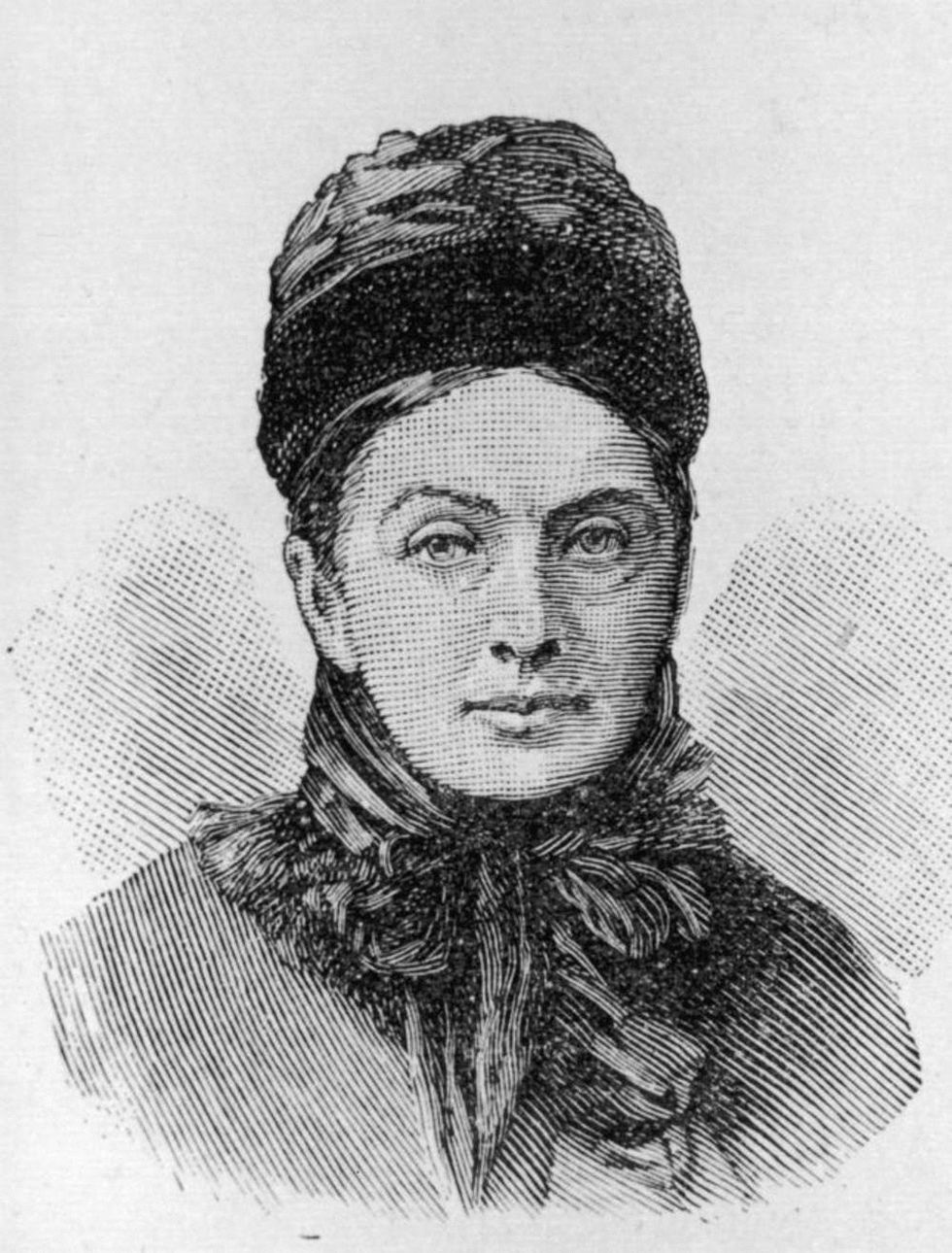 1. Isabella Lucy Bird, the Unlikely Adventure Travel Writer Who Saw and Did it All: Bird never let sickness or pain slow her down. After having a tumor removed from her spine, she set sail for New York and kick-started her career as an explorer and travel writer. She chronicled the unspoiled terrain and simple joys of life in Hawaii before it was Americanized, covered 800 miles of Colorado Rockies on horse with one-eyed outlaw Rocky Mountain Jim, and turned down marriage proposals to trek through Asia. After her sister and confidante died, Bird committed her life to helping others. She studied medicine, taught herself photography, embarked on mission trips through India, journeyed with British soldiers from Baghdad to Tehran, and published six more books on her anthropological views of places and its people. (Photo via Hulton Archive/Getty)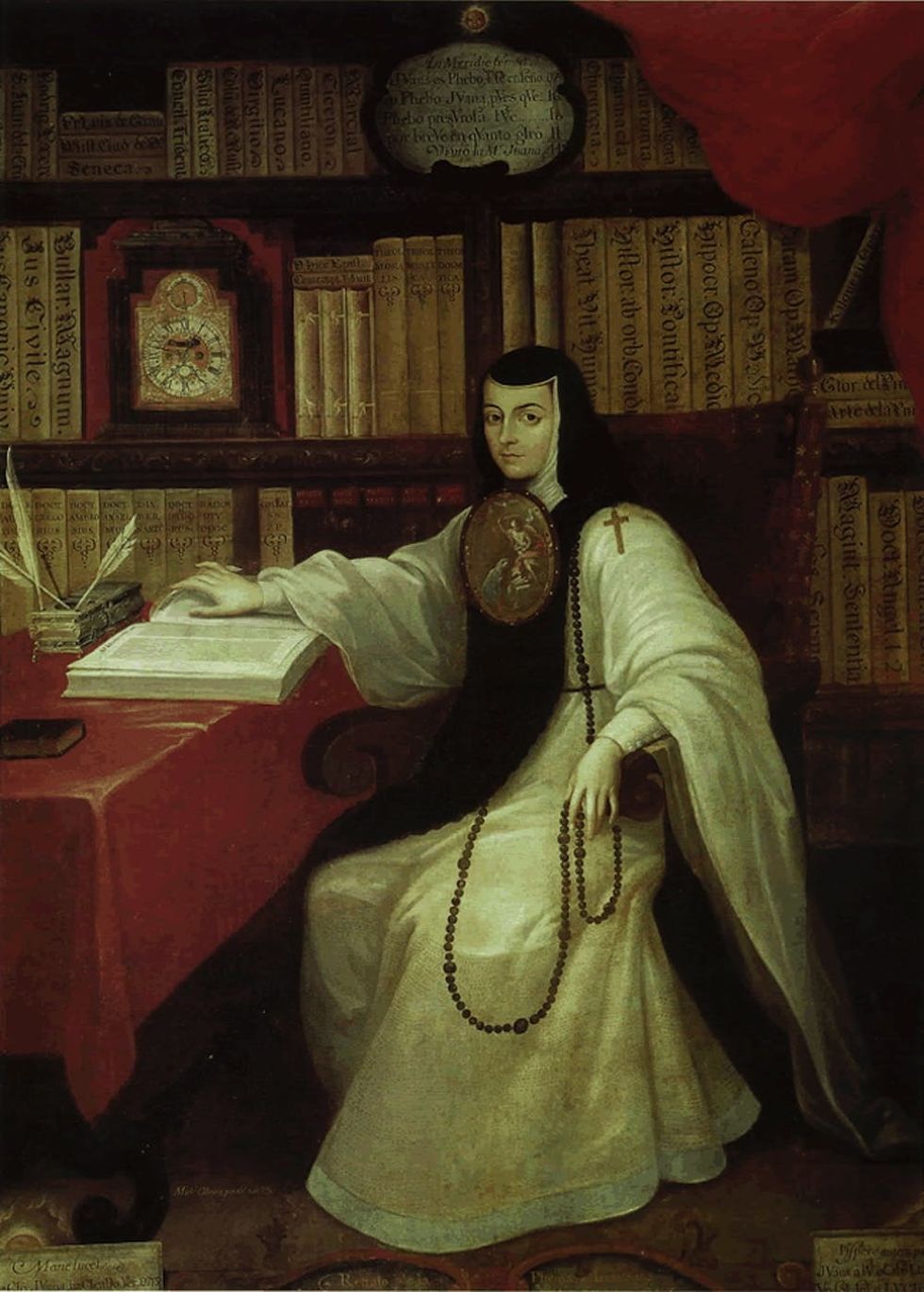 2. Sor Juana Inés de la Cruz, the Prodigy Who Wrote One of the First Feminist Manifestos: What do you do when you're a genius born into poverty as an illegitimate child in colonial Mexico? You devour every book you can get your hands on and teach yourself mythology, philosophy, law, and three languages. Then you move to Mexico City where your wit and aptitude earn you a spot in the court as a handmaiden. At 16, you take your vows as a nun not because you believe, but because it's the "most decent thing" you can do to commit yourself to a life of studying. You publish plays, essays, and ardent poetry. They condemn you for it and force you to sign the convent ledger with the phrase "I, the worst of all." You lay low long enough to write what may be the first feminist manifesto and silence the haters by stating: "Who has forbidden women to engage in private and individual studies? Have they not a rational soul as men do?… I have this inclination to study and if it is evil I am not the one who formed me thus — I was born with it and with it I shall die." Preach, girl! (Photo via DEA/G. Dagli Orti/Getty)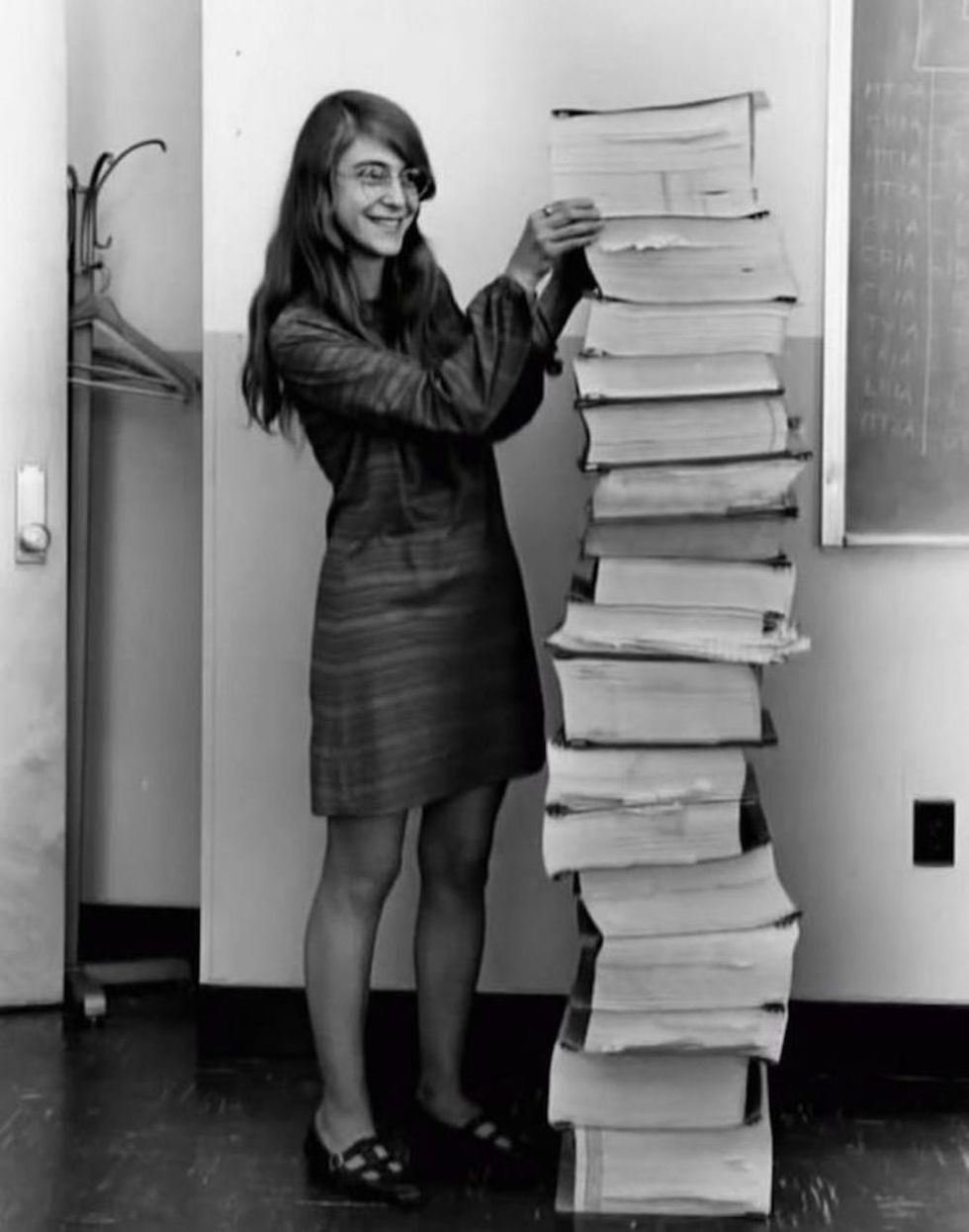 3. Margaret Hamilton, the Coder Who Got Us to the Moon and Pioneered Software Engineering: Neil Armstrong may not have made his "giant leap" if it weren't for the work and foresight of a woman. Margaret Hamilton led the MIT team tasked with developing code for the spacecraft's on-board flight software — when she was in her 20s! She ignored higher-ups' insistence that astronauts were trained to be perfect (they are men, after all) and programmed code that would allow the system to prioritize tasks and keep it from crashing if, let's say for example, an astronaut pressed the wrong button. That's exactly what happened minutes before the Apollo 11 landing, and Hamilton's code saved the day. Before she was 30, Hamilton helped get man on the moon and pretty much launched software engineering, coining the term and thus legitimizing the now $400 billion, mostly male-dominated industry. (Photo via MIT Museum)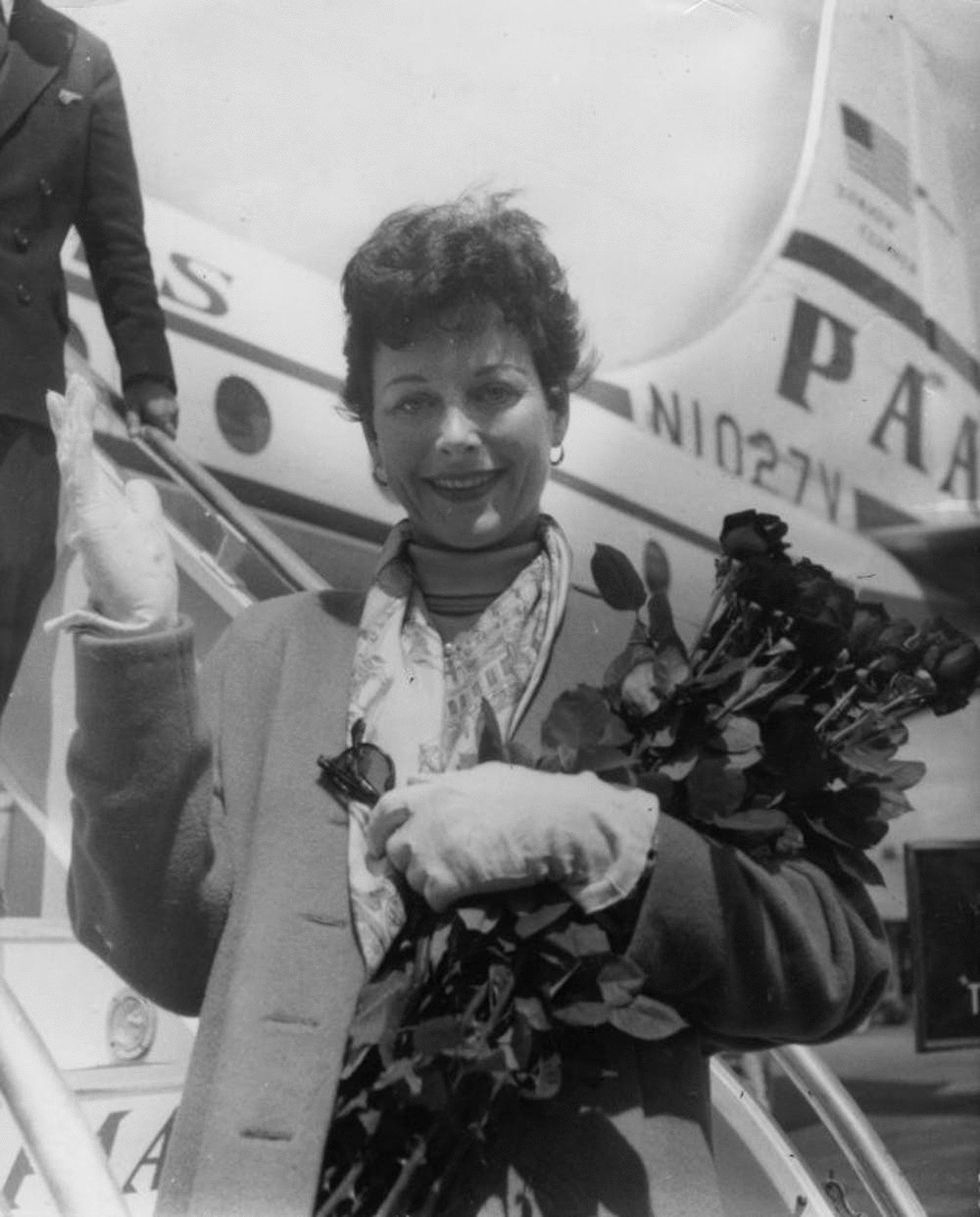 4. Hedy Lamarr, the Hollywood Actress Who Laid the Groundwork for WiFi: Although Hedy Lamarr is known for her roles on the silver screen, few recognize her talent as an inventor or the part she played in the creation of WiFi. (Seriously, what would we do without her?!) The Vienna-born star developed an idea that applied aspects of piano engineering to create radio-guided torpedoes for use in WWII. The Navy dismissed her findings but kept the patent and later used it as the basis for developing many communication technologies we use today. Nearly 50 years after she submitted her proposal, Lamarr finally got credit and even received some awards, but she never showed up to accept them. (Photo via Hulton Archive /Getty)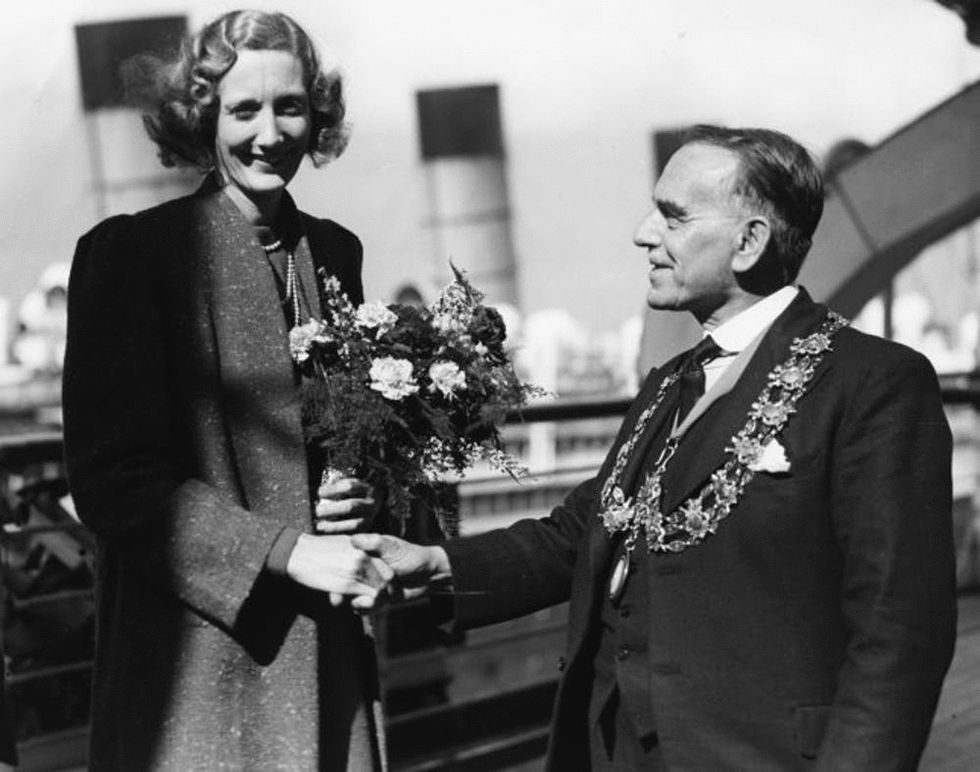 5. Beryl Markham, the Aviatrix and Horse Trainer Who Wrote Better Than Hemingway — According to Hemingway: Wives were scared of her and acquaintances often regarded Markham as an opportunist, but her fearless spirit captivated more admirers than enemies. In a letter to editor Maxwell Perkins, Ernest Hemingway describes the British-born, African-bred adventurer as both someone who "can write rings around all of us who call ourselves writers" and a "very unpleasant person." By age 18, Markham became the first licensed female horse trainer in Africa (maybe the world). At 33, she was the first person to fly solo across the Atlantic "the hard way," from England to the US. She did this at night and without stopping. Her 1942 memoir, West With the Night, flew under the radar until Hemingway's letter surfaced and the book was reprinted. In it, Markham left us a recipe for a life well-lived: "Every tomorrow ought not to resemble every yesterday." (Photo via Fox Photos/Getty)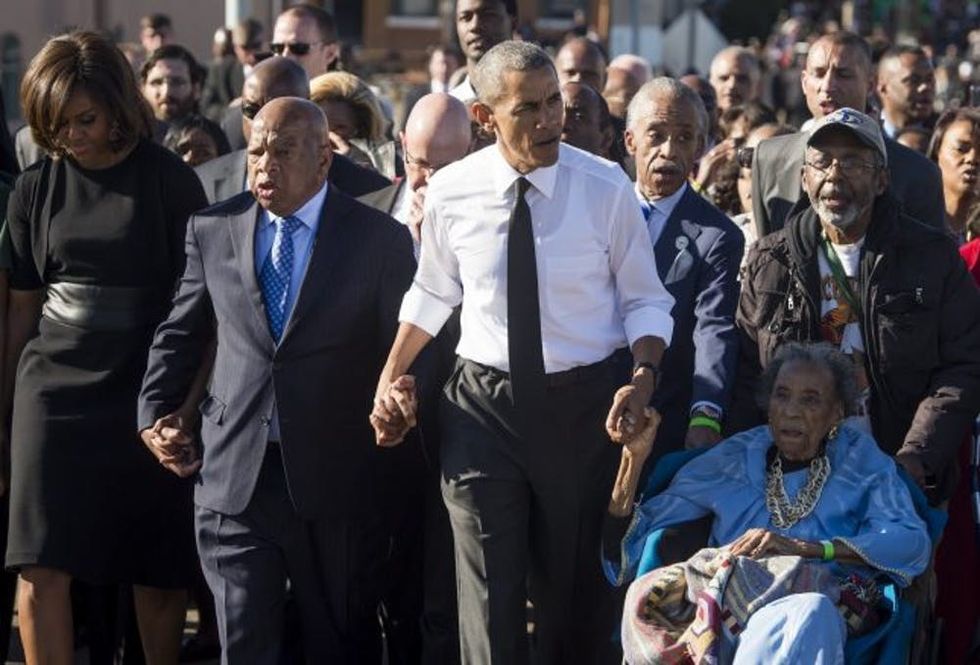 6. Amelia Boynton Robinson, the Civil Rights Activist Who Encouraged MLK: Robinson led the first of three Selma-to-Montgomery marches, which were pivotal in gaining African-Americans the right to vote. She was beaten, gassed, and left for dead, but Robinson didn't quit. "I didn't care how many licks I got. It just made me even more determined to fight for our cause," she said in an interview with the New York Post. She persuaded Martin Luther King, Jr. to organize the second and third marches and was a guest of honor at the White House when the 1965 Voting Rights Act was signed. Five months before her death, in 2015 at the age of 104, mind you, she led a massive group across the Edmund Pettus Bridge with Barack and Michelle Obama by her side. (Photo via Saul Loeb/AFP/Getty)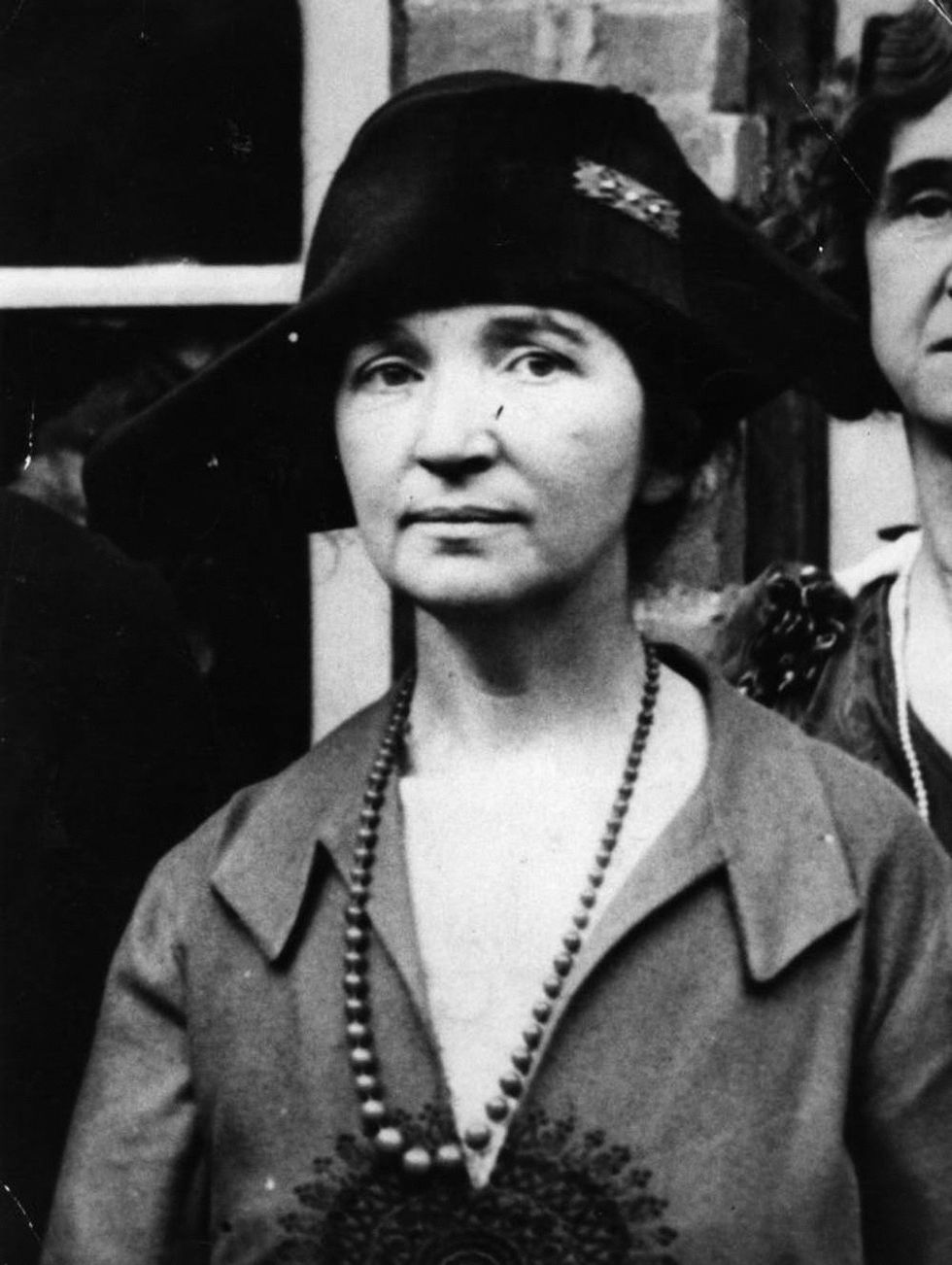 7. Margaret Sanger, the Nurse Who Gave Us Birth Control: We all know Planned Parenthood and many are involved in the fight to support it, but we hardly ever hear about the nurse behind it all. Margaret Sanger was arrested three times when she tried to open the first low-cost family planning clinic in the early 1900s. Back then, it wasn't even legal to talk about birth control. The court said she could go free if she promised not to act on or ever talk about the issue again. Sanger refused and got 30 days. Her revenge was pretty sweet: Sanger established the American Birth Control League (later to become Planned Parenthood), championed the diaphragm, and shepherded the invention of the first birth control pill. (Photo via General Photographic Agency/Getty)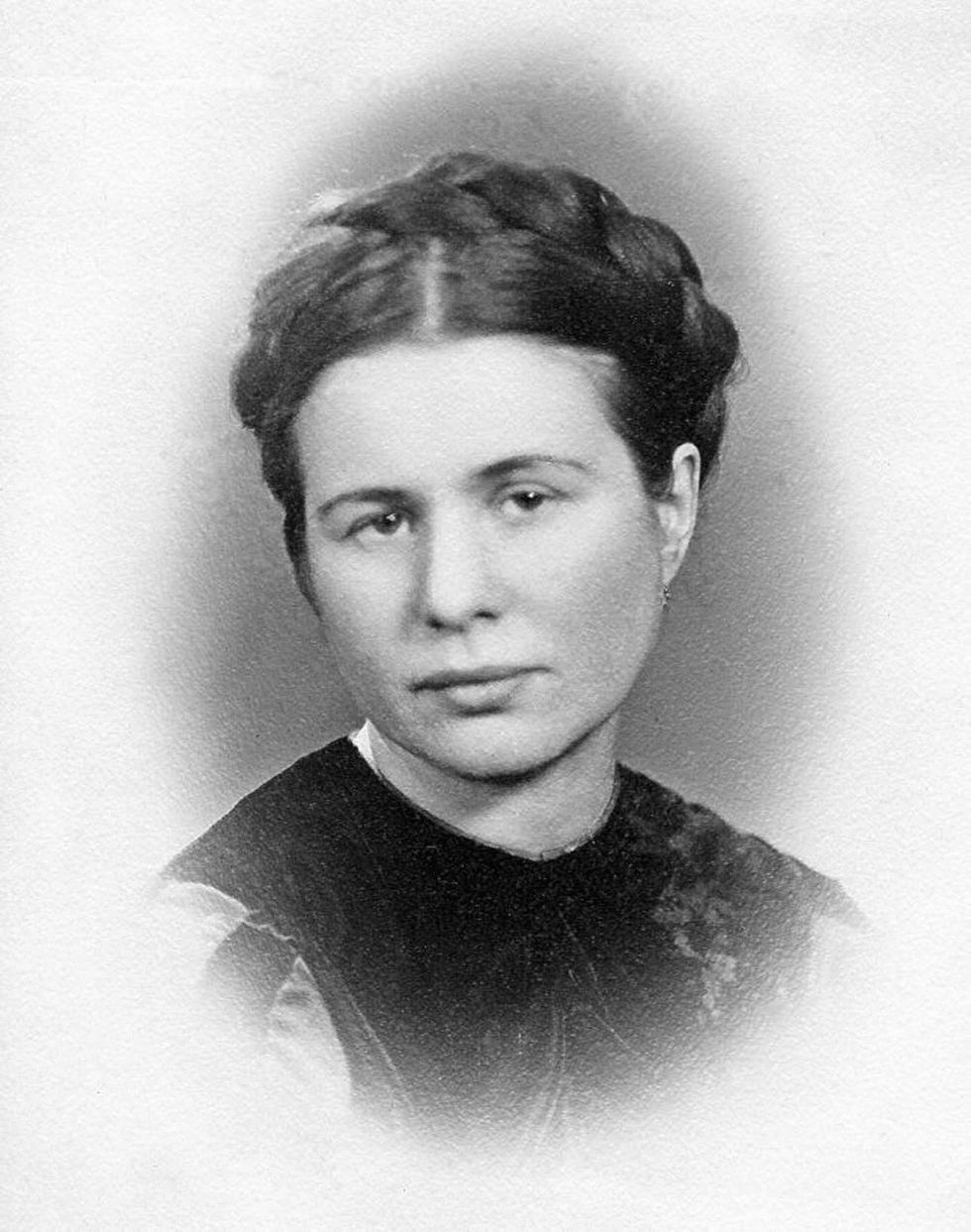 8. Irina Sendler, the Wartime Hero That Saved 2,500 Jewish Babies: This brave renegade saved more than twice the number of people as Oskar Schindler did, but she received none of the credit. During WWII, the 29-year-old Polish social worker tricked her way into the Warsaw Ghetto, where more than 500,000 Jews were corralled to await execution. She convinced parents to hand over their babies, so she could smuggle them to safety. Along with 20 aids, Irina Sandler saved nearly 2,500 toddlers and infants, hiding them in everything from body bags to sewer pipes and taking them to convents and non-Jewish families in Poland. The children's records were buried in jars. Sendler was captured, tortured, and despite having her arms and legs broken, never gave up any information on the children or her accomplices. After the war, she dug up the jars and attempted to reunite the families. Through all this, she never saw herself as a hero. In an interview, she said, "I could have done more. This regret will follow me to my death." (Photo via Wikipedia)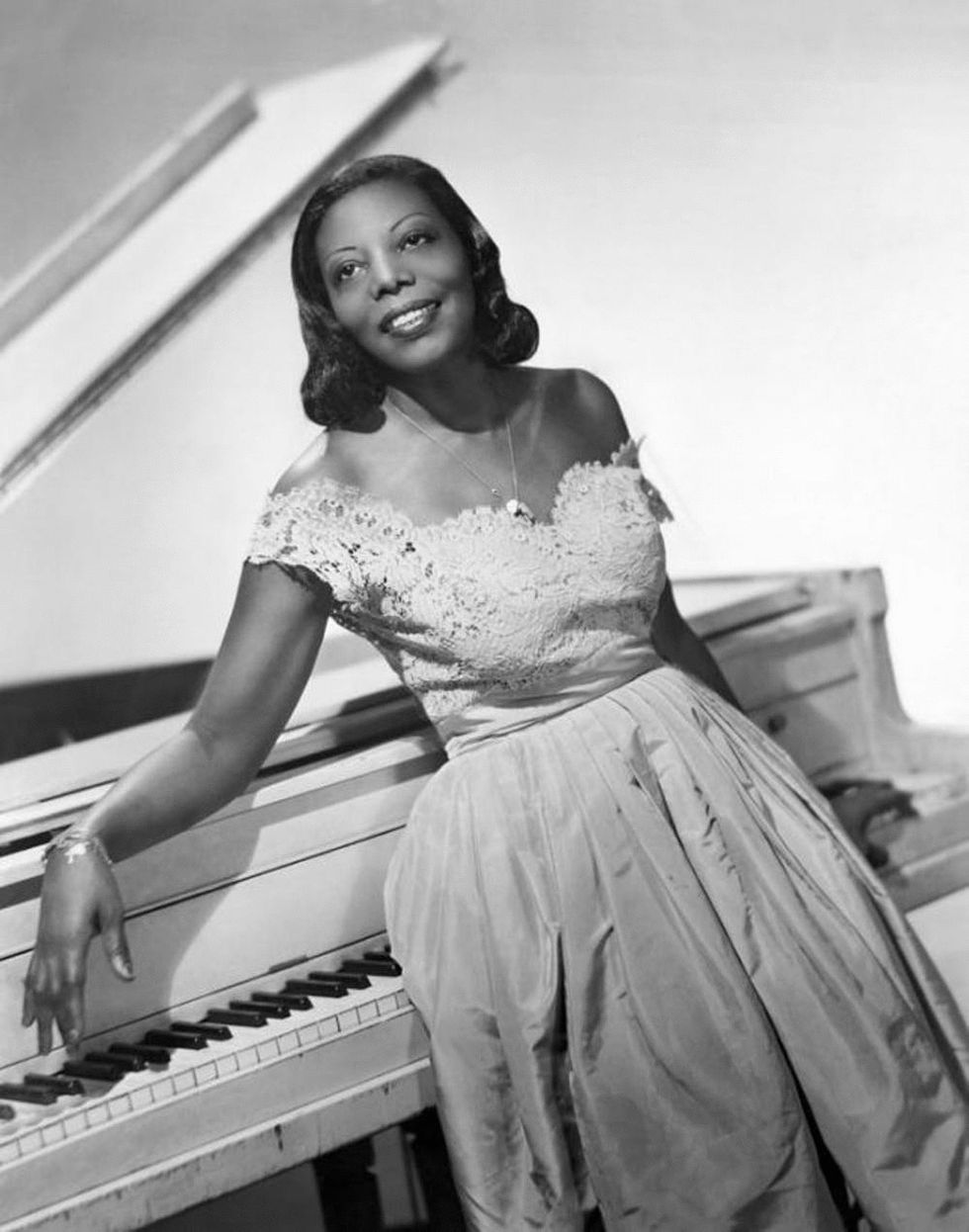 9. Mary Lou Williams, the Mother of Jazz Secretly Behind Many Hit Songs: Atlanta native Mary Lou Williams started working when she was six, performing with the piano she taught herself to play to help support her 10 brothers and sisters. In jazz, she is noted as a matriarch. She wrote and composed songs for the likes of Louis Armstrong, Duke Ellington, and Benny Goodman, and mentored Miles Davis. On top of that, she started an organization for musicians recovering from drug addiction and produced more than 100 records in her lifetime. Think about that the next time you're feeling overwhelmed by work. (Photo via Underwood Archive/Getty)
10. Victoria Woodhull, the First Woman to Run for President: Woodhull threw the first rock at the thickest glass ceiling of them all: the White House. And she did it when she was only 34 (legal age to run is 35), 50 years before women could even vote. Frederick Douglass was on the ticket, though he didn't agree to it. More than anything, she wanted to challenge the rules that were so clearly stacked against women. With the help of Cornelius Vanderbilt, Woodhull and her sister became the first female stockbrokers and the first to run a brokerage firm in New York. She published a newspaper that promoted free love, contraceptive rights, sexual education, and women's rights, to boot. That's just scratching the surface on this jack-of-all-trades. (Photo via Bettmann/Getty)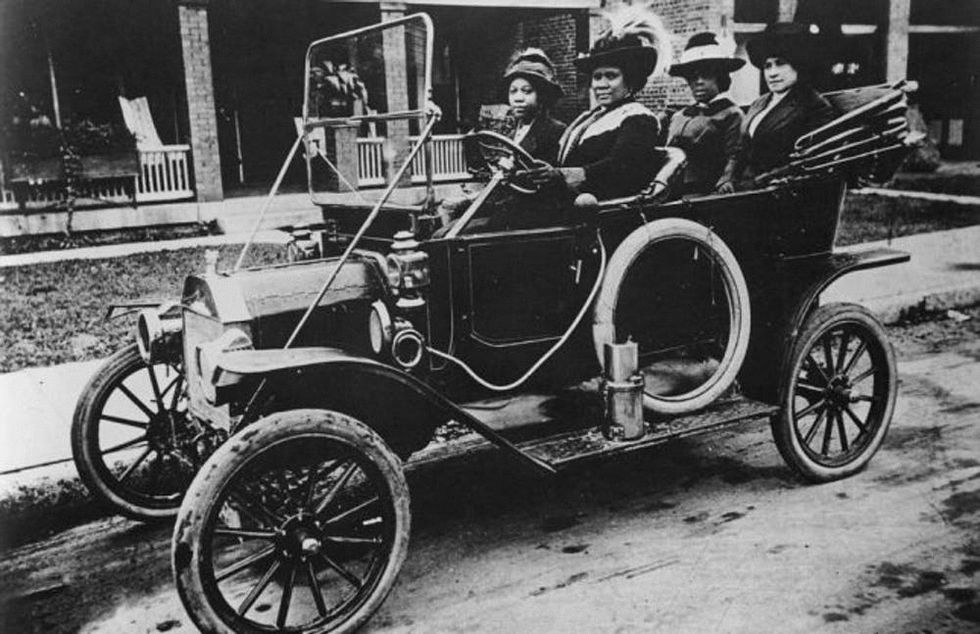 11. Madam C.J. Walker, the Beauty Mogul Who Employed Thousands: Walker was born Sarah Breedlove in the 1860s South (right after the Emancipation Proclamation but long before any woman had much of a chance to get ahead). The twice-divorced, single mother making less than $2 a day took her third husband's name and founded a hair and skincare line for African-American women. The marriage didn't last, but the company did. Many claim she became the first self-made, female millionaire; others say she came close, but not quite, to the million-dollar mark. In any case, she deserves major props. Not only did she better her situation, the entrepreneur lifted up thousands of women through her philanthropic work and the Walker Agent program (similar to what Mary Kay does). Recently, a natural hair company revived the brand with a line of products sold at Sephora. (Photo via Smith Collection/Gado/Getty)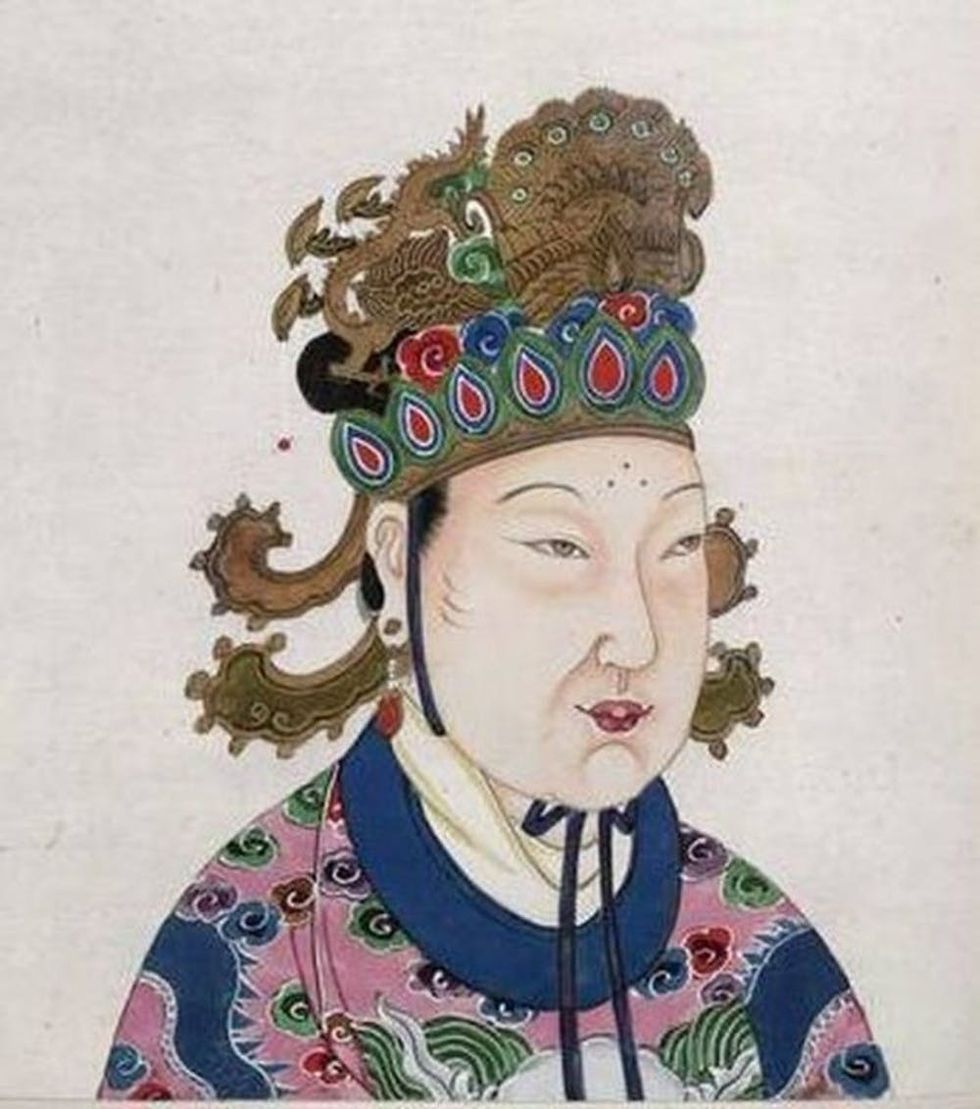 12. Wu Zetian, the Empress Who Lead China Through a Renaissance: Her critics would propose China's ever-only female emperor could have been the inspiration for Kanye West's "Heartless," but we know, a girl's gotta do what a girl's gotta do. (Unless she really did smother her baby just to blame it on her future husband's then-wife. That's just ice cold.) What isn't up for debate is what she accomplished. Wu Zetian usurped the throne when the Tang Dynasty was crumbling. She ruled the country into its most peaceful and culturally fruitful years by valuing brains over brawn in her court, commissioning works that exalted the place of women in society, lowering taxes, and treating peasants with fairness. Just a taste of what you get when there's a woman in charge. (Photo via Wikipedia)
Are you inspired by any unsung heroes in female history? Tweet us @BritandCo!
Stephanie Granada
Stephanie Granada is a freelance writer and editor, who splits her time between Colorado, Miami, and NYC. When she's not locked down in research-mode, reporting a travel story on the road, or identifying areas to bolster the Hispanic community, you'll find her playing outside, working out, or hiding out with a book. Happiness to her is hiking up a mountain, swimming in a beach of her native Colombia, powering through a hellish boxing class, or getting lost in a story with a glass of something delicious — preferably whiskey — in-hand.
Pop Culture