Create All-American Campfire Roasting Sticks for Memorial Day
May 20, 2017
Are you gearing up for Memorial Day weekend yet? If you're packing up for a camping trip or a backyard BBQ, celebrate with these all-American themed DIY campfire roasting sticks! They're the perfect touch of red, white, and blue for your festivities, and they're super simple to put together. Now to drool over some grilled skewer recipes…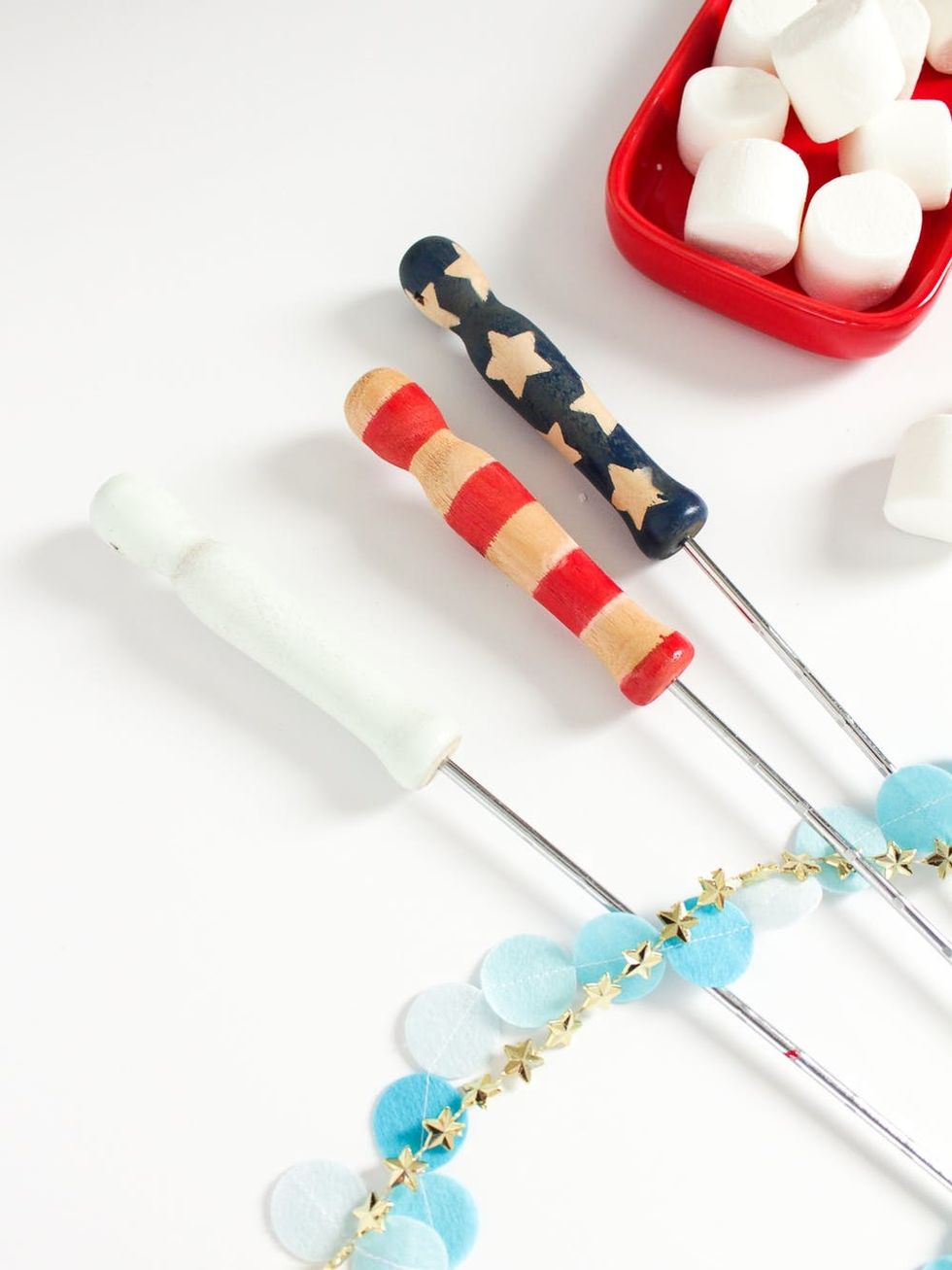 ---
Materials and Tools:
roasting sticks
masking tape
star stickers
Instructions: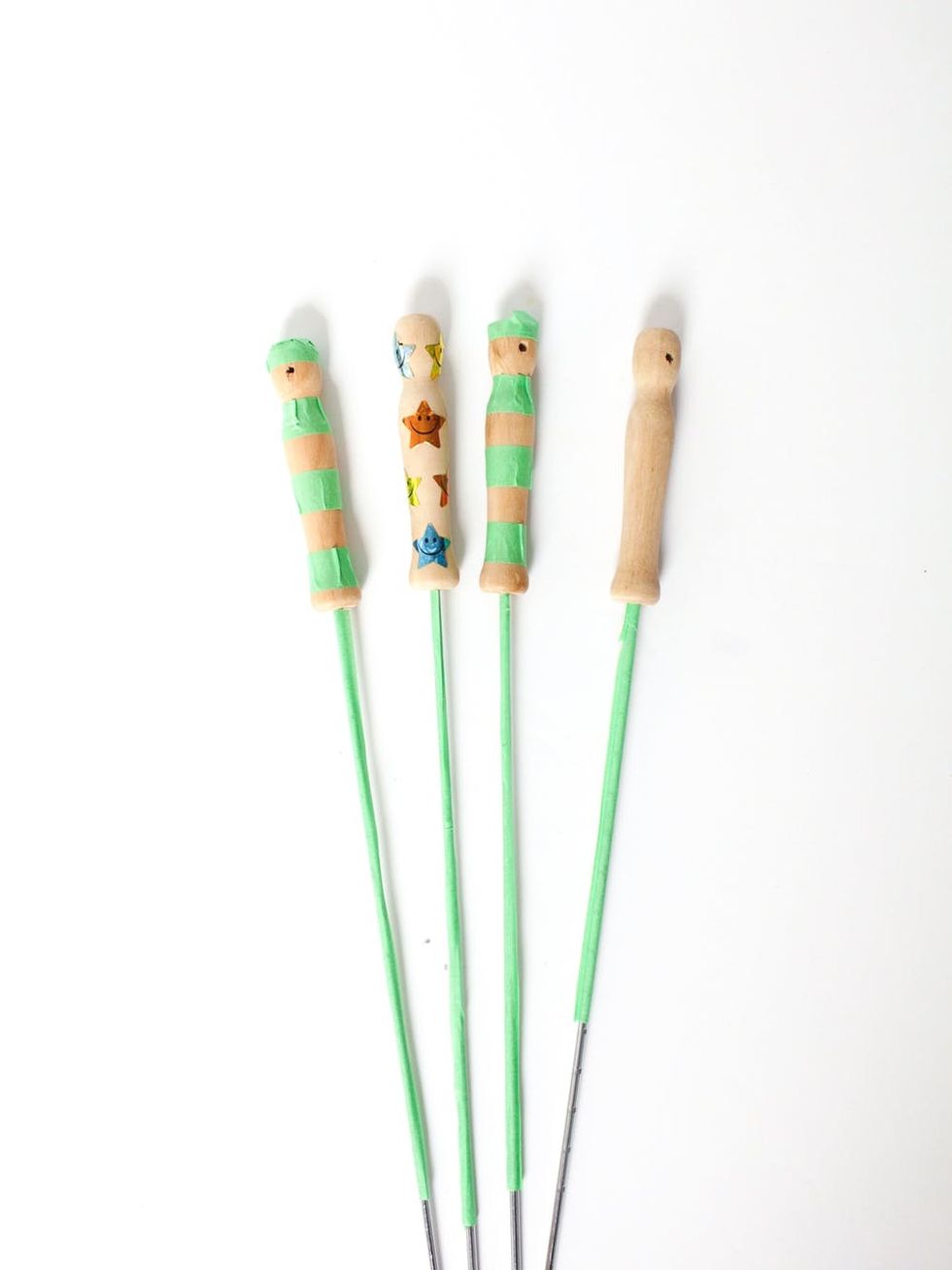 To create a blue striped roasting stick, use masking tape to mask the wooden handle in a striped pattern. For the second roasting stick, apply star stickers in a random pattern on the handle. Cover the metal portion of the sticks with masking tape to protect it from paint.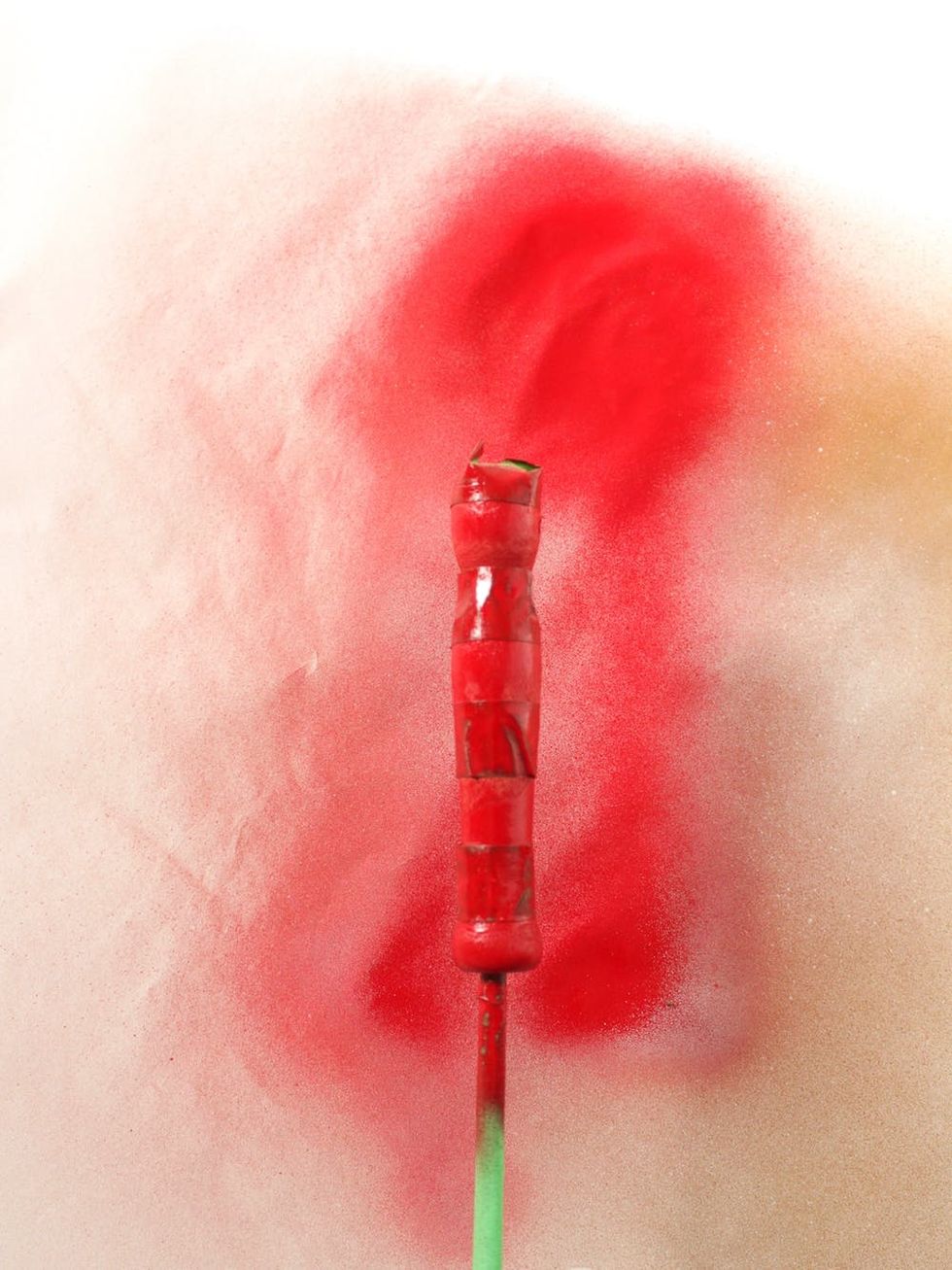 In a well-ventilated area, spray the wooden handles in light coats. Once the paint is dry, peel the masking tape and stickers off the wooden handles and roast away!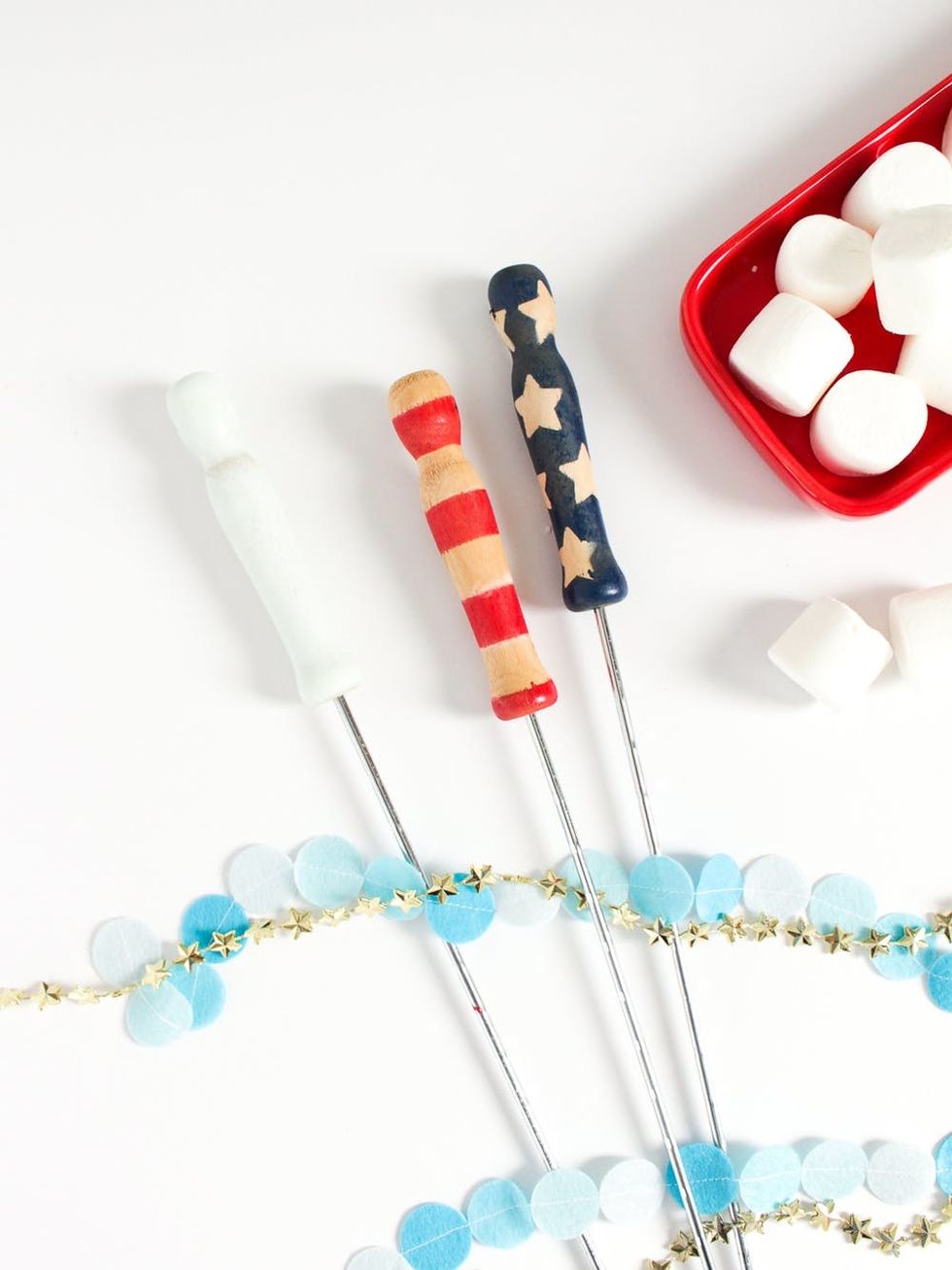 Pretty and patriotic.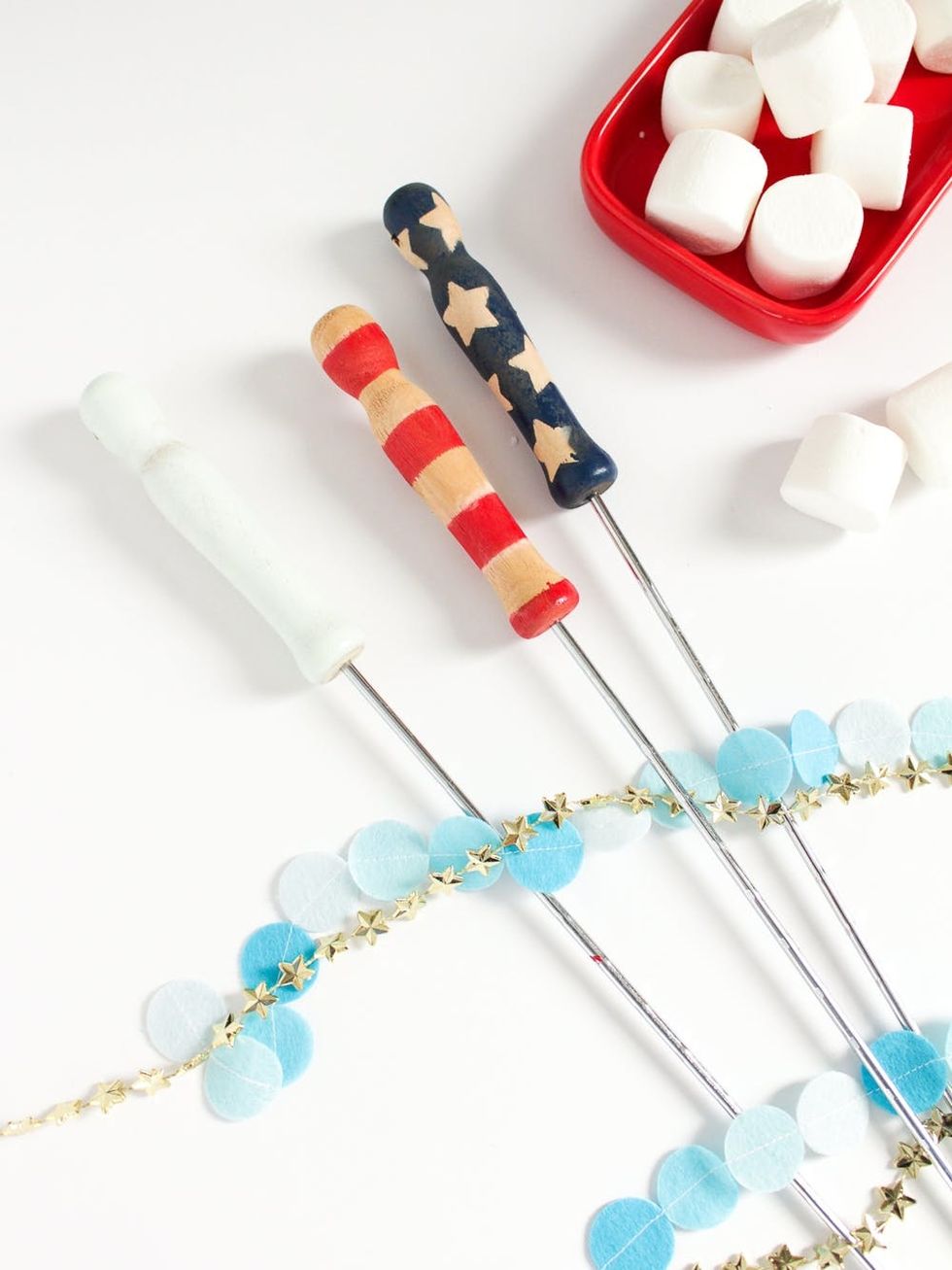 How will you celebrate Memorial Day weekend? Share with us on Instagram using the hashtag #iamcreative, and follow us on Pinterest for more holiday DIY inspo.
Brit + Co may at times use affiliate links to promote products sold by others, but always offers genuine editorial recommendations.
Anusha Rajeswaran
Anusha is the DIY blogger, artist and daydreamer behind the blog
Fish & Bull
where she shares fun and colorful DIYs! On weekends she can be found sipping rosé, eating mountains of nachos and watching cute dog clips on Youtube.
DIY Recipes
If you lack a certain way with words, then perhaps you can rely on showing how you feel this holiday season with an artful greeting card you can make at home! Brit dropped by our crafting studio where we teamed with Camp by Walmart to create a choose-your-own-adventure holiday card tutorial. In the interactive video, it's up to you to decide what type of card you want to make — sentimental, or stylish? Three-dimensional, or keep it simple? After you've selected your design vibe, Brit helps you assemble it all together so your last-min card is ready to send. Get ready to pick up a few new DIY tricks when you watch the video now!
Holidays