19 DIY Hostess Gifts for All Your Spring Gatherings
Apr 19, 2015
We don't know about you, but our spring calendars are already getting filled with parties, backyard BBQs, weddings and more. If you're hitting the party scene hard this season, you're probably in need of easy DIY hostess gifts. Luckily, we have tons of cool, colorful gift ideas made right here at Brit HQ. With everything from pretty pastel planters to homemade marmalade and even jewelry, these Brit + Co originals are sure to please. So instead of hitting up the store for a bottle of wine, show your love with one of these awesome projects.
---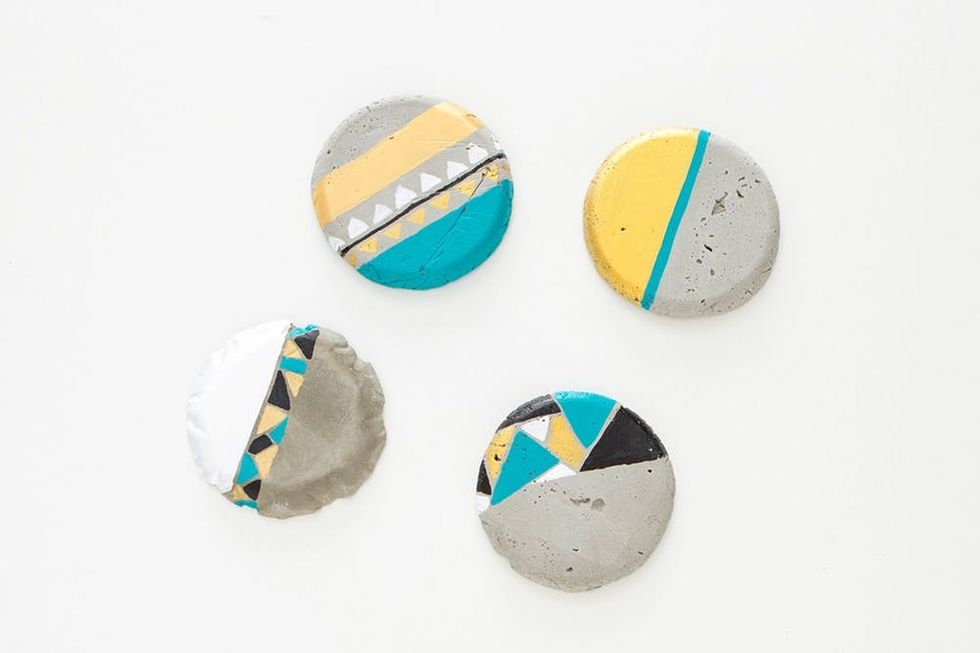 1. Coasters: Cool. Concrete. Coasters. These bad boys are bound to impress your favorite host or hostess. Just be sure to make a few extra ones for yourself.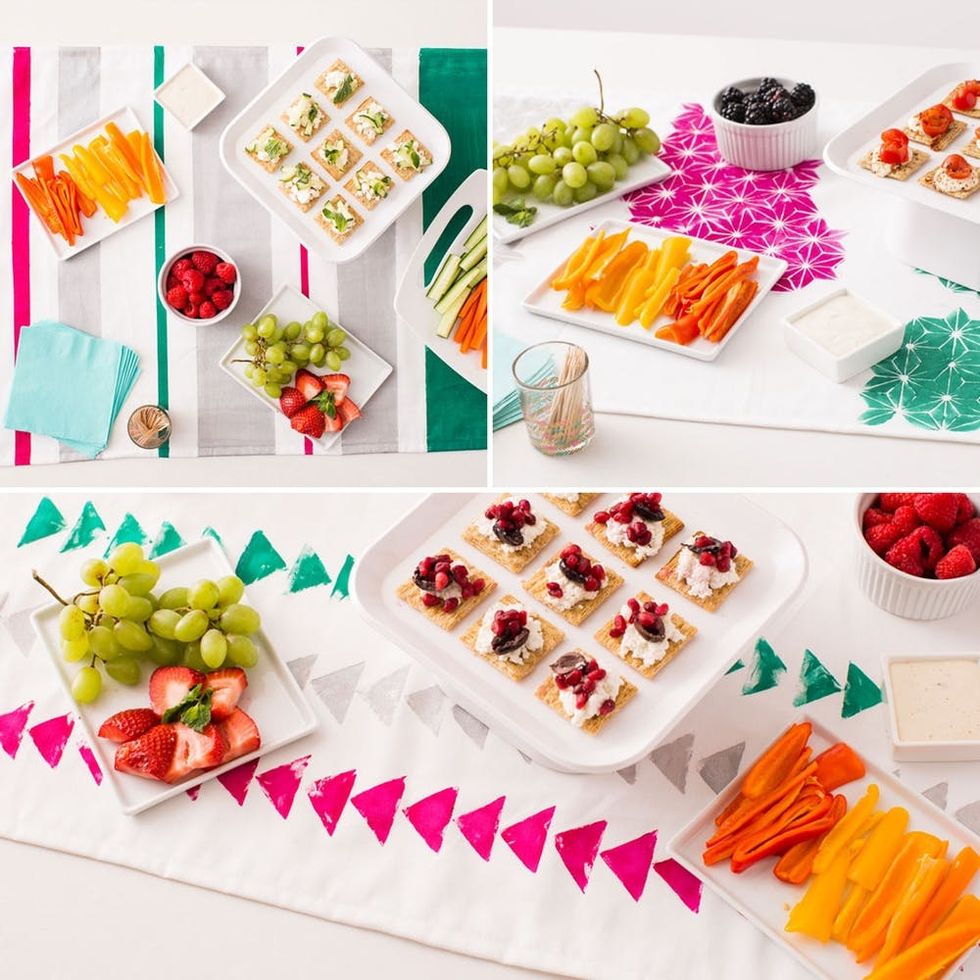 2. Hand-Stamped Table Runners: Stamped fabrics are totally our jam. These easy-peasy table runners are sure to add a little color to the appetizer spread.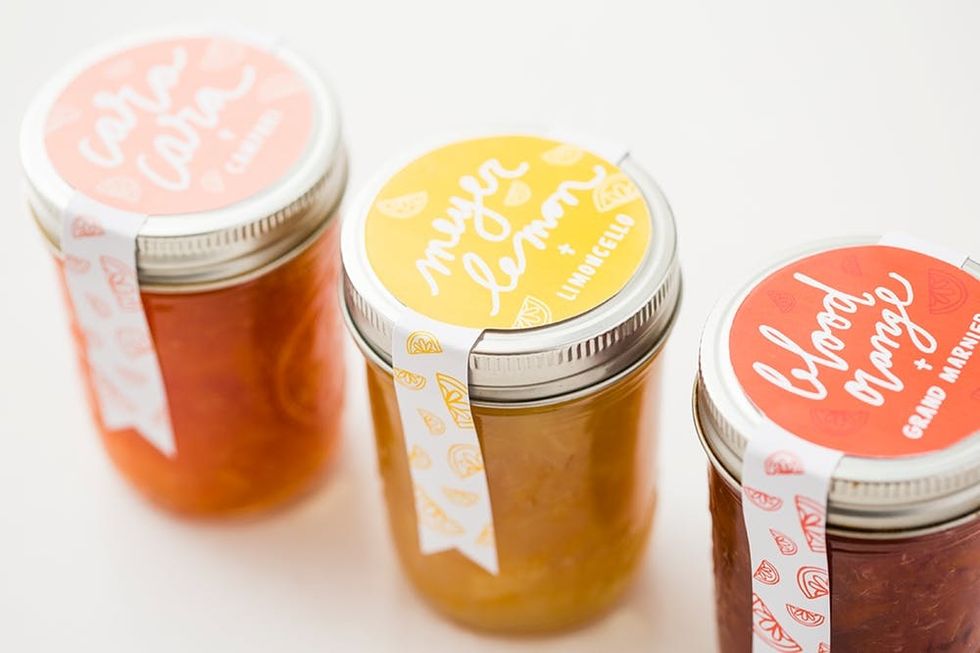 3. Homemade Marmalade: Nothing spreads the love more than homemade jam or marmalade. Make a huge batch to gift to all your friends and maybe you'll have a little left over for your morning toast.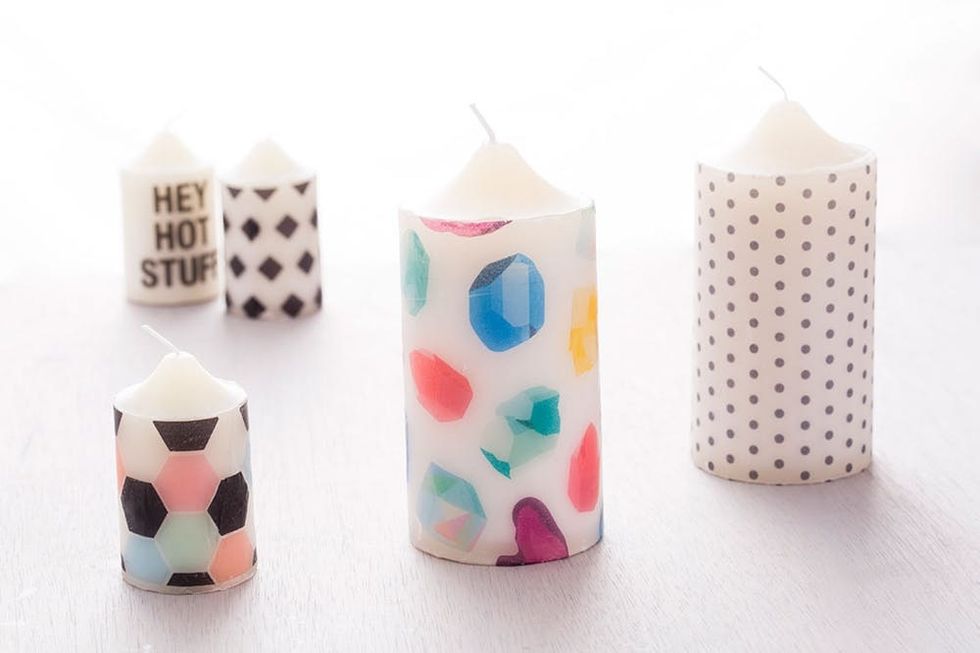 4. Colorful Candles: All you need is a little tissue paper, some fun printables and a heat gun to make these gorg candles a reality.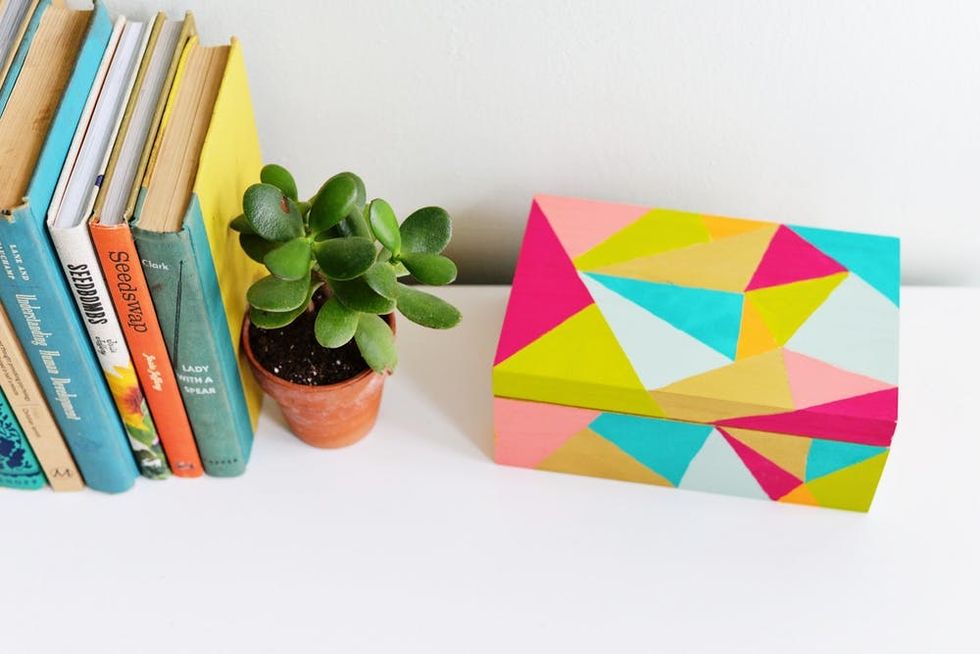 5. Geometric Jewelry Box: Bold, bright and beautiful is kinda our thing. Paint up this rad geo-inspired box for all your friend's bits and baubles.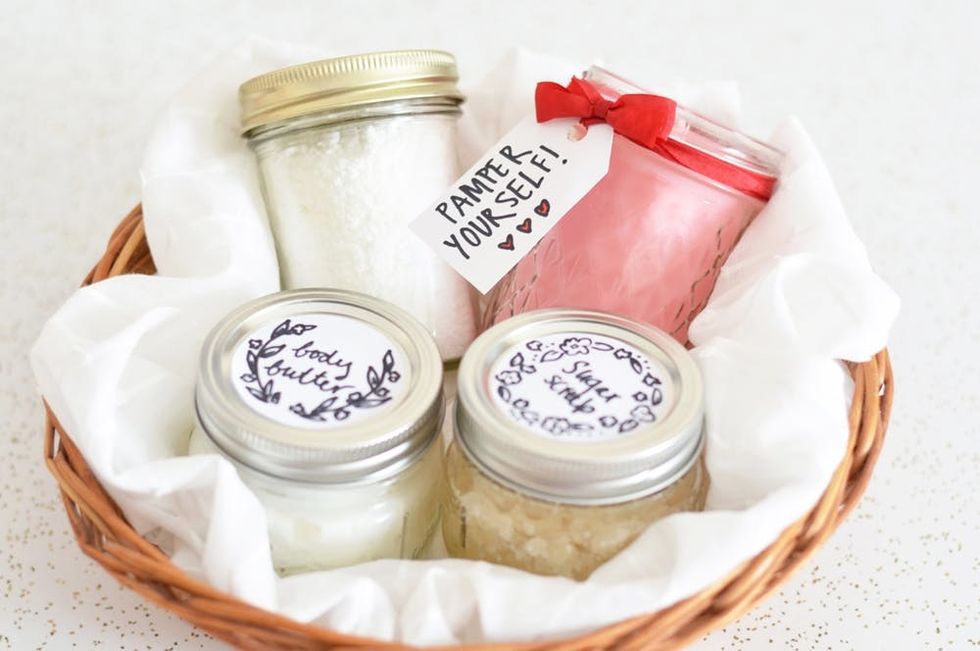 6. Home Spa Kit: Let your party-planning pals pamper themselves with this cute spa kit. It'll be just the thing they need after their epic bash.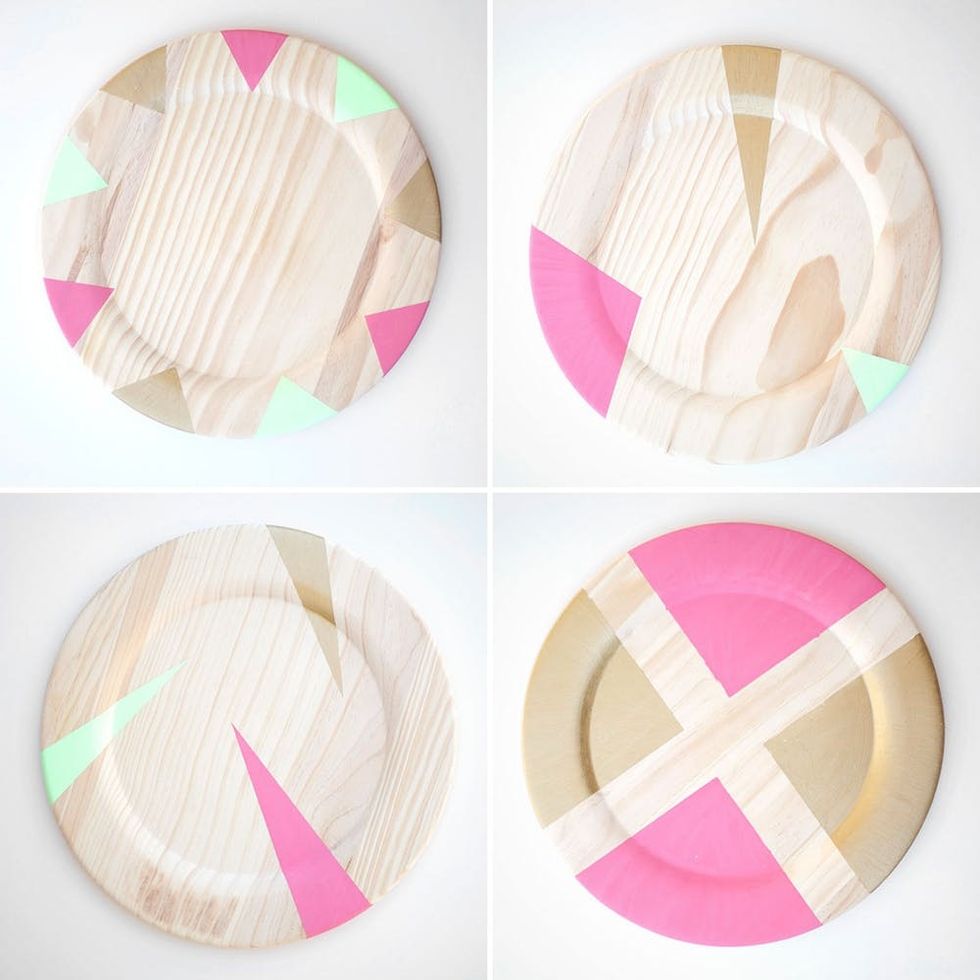 7. Geometric Chargers: Pastels + gold + wood = the most beautiful spring charger ever.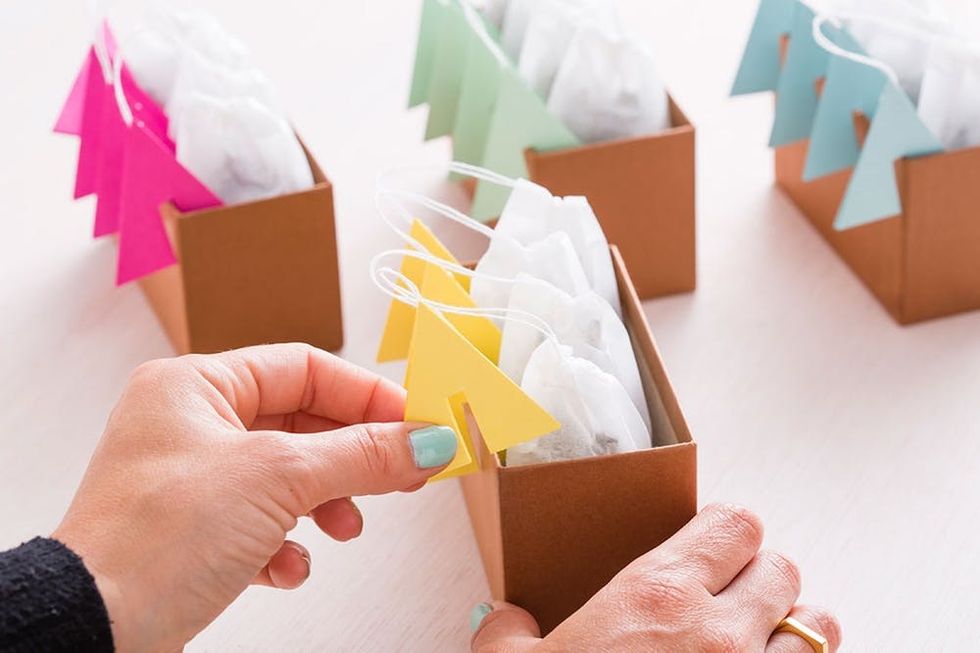 8. Tea: Your favorite host might need a little relaxation after their shindig. DIY some tea to help them get there.
9. Woven Placemats: Pimp out you friend's table with these bright and beautiful woven placemats. They're *almost* to pretty to eat on.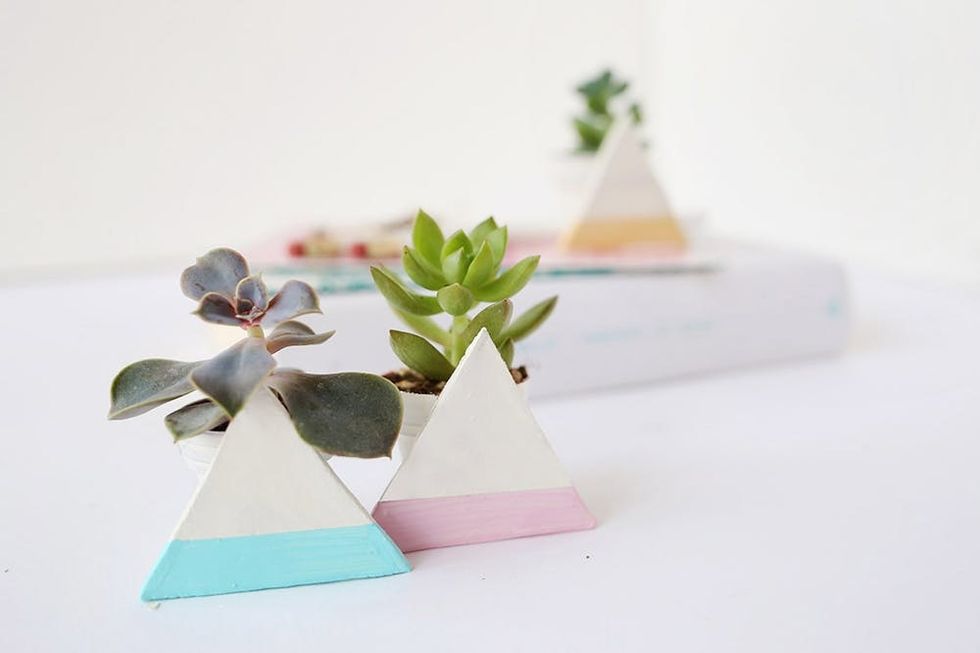 10. Geo Planters: A cute little plant always makes for a great gift in our book. Spread the greenery love with these geo-inspired planters.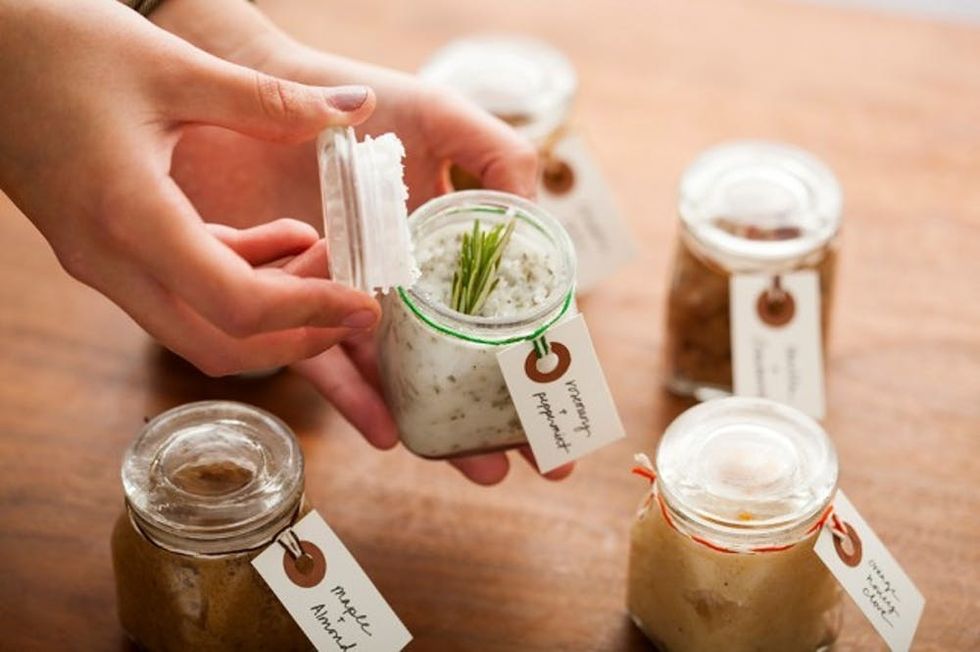 11. Sugar Lip Scrubs: Treat your friends to some homemade lip scrubs in one of six delicious flavors: rosemary peppermint, orange clove honey, cinnamon sugar, pumpkin spice, maple almond or vanilla cranberry.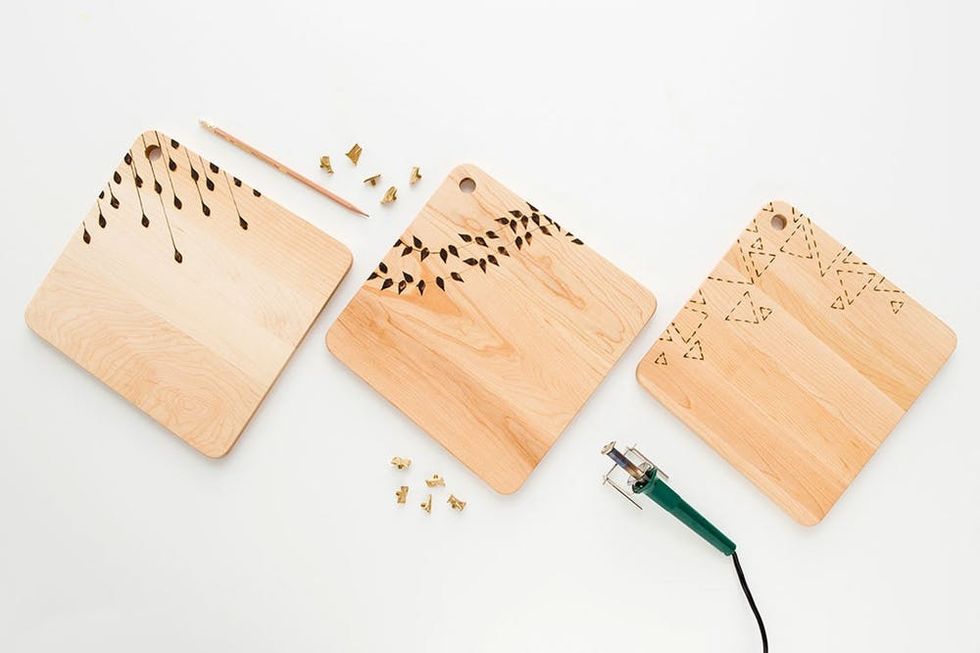 12. Wood-Burnt Cutting Board: Never gift a plain old cutting board again. Instead, harness your wood-burning skills by making one of these cool cutting boards. Geometric, stripes or dots — the design is up to you!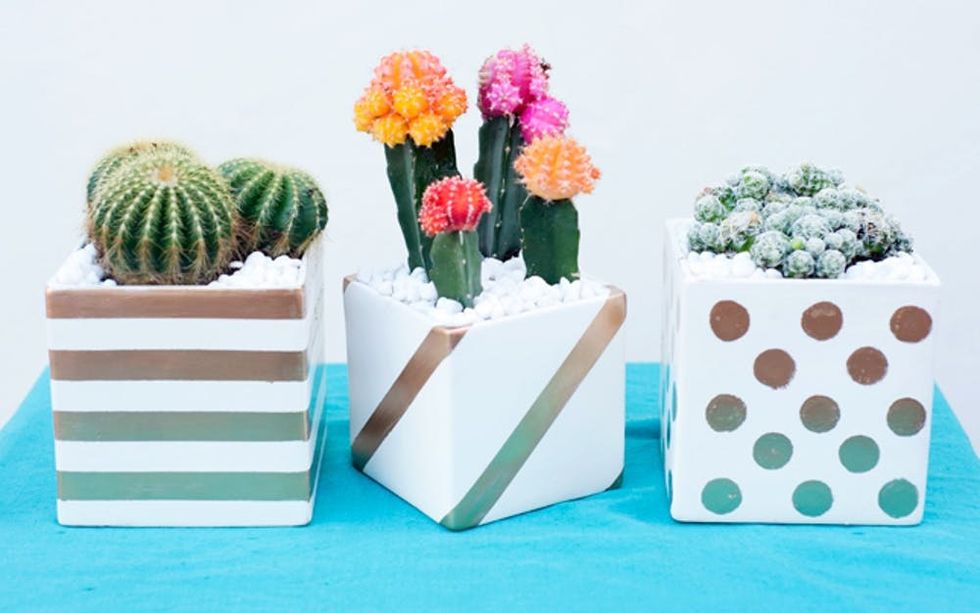 13. Gold Cactus Planters: If it's gilded, we love it. Gift a prickly little plant for your friend's abode.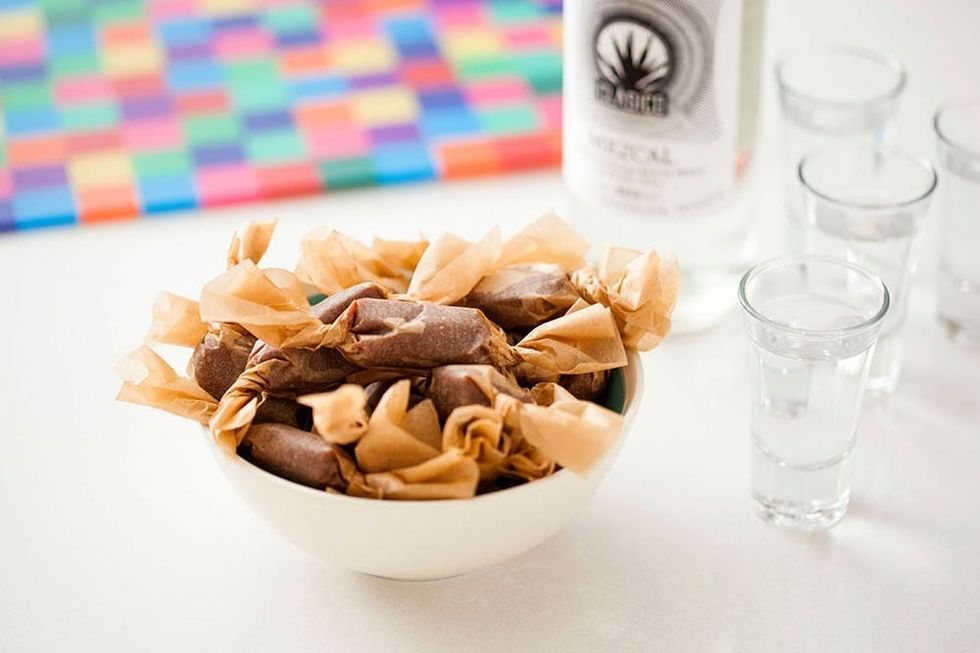 14. Mezcal-Spiked Caramels: Try not to eat all of these on your way to the party.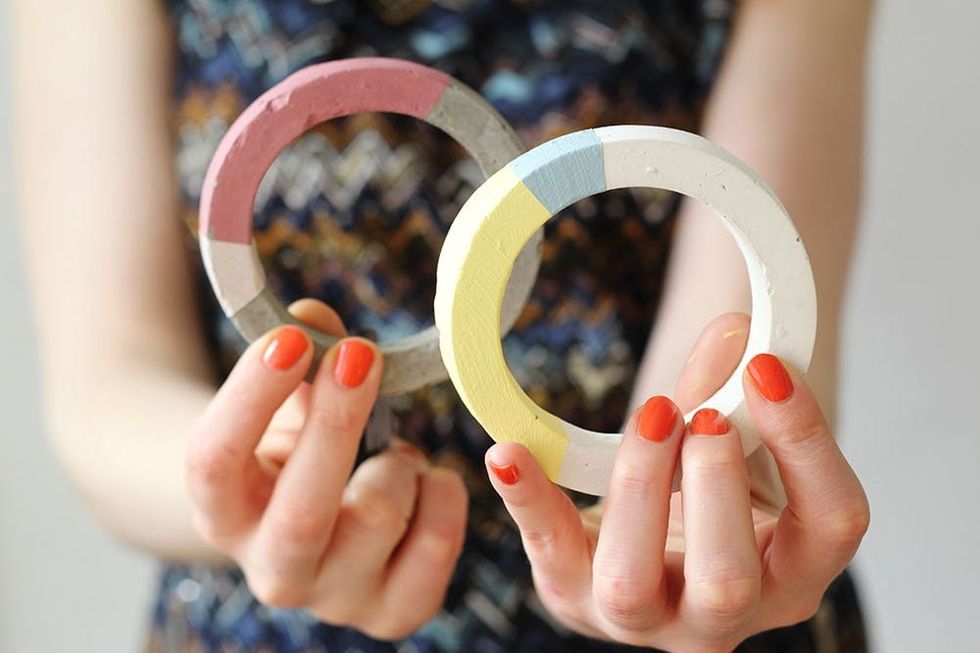 15. Concrete Bangles: Instead of getting something for her house or kitchen, DIY these rad concrete bangles for her jewelry collection. She'll appreciate it way more than just a bottle of wine.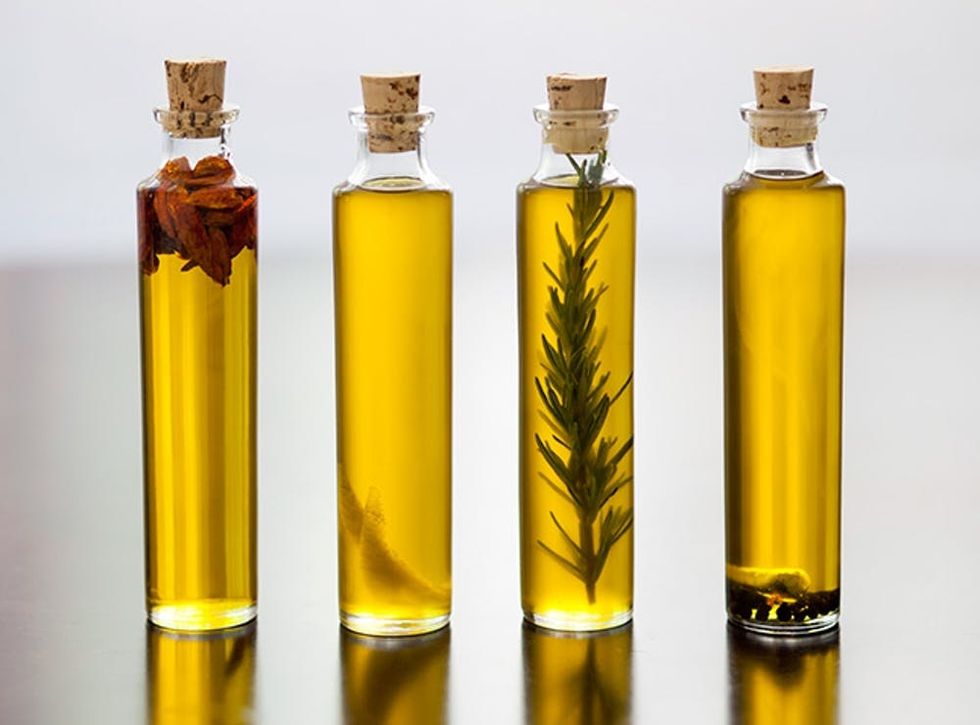 16. Infused Oils: You can't go wrong with infused oils. Whip up some of these and put 'em in a fun basket with a few other goodies for the ultimate hostess gift.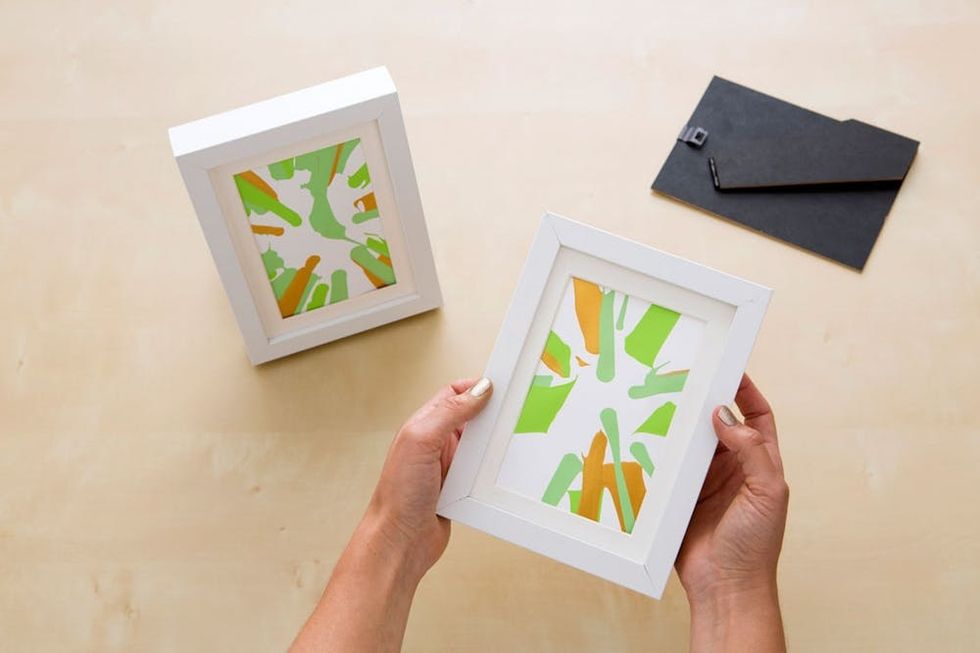 17. Modern Art: Going to a housewarming party? Put a new spin on DIY art with just your salad spinner (yup, salad spinner!) and some paint.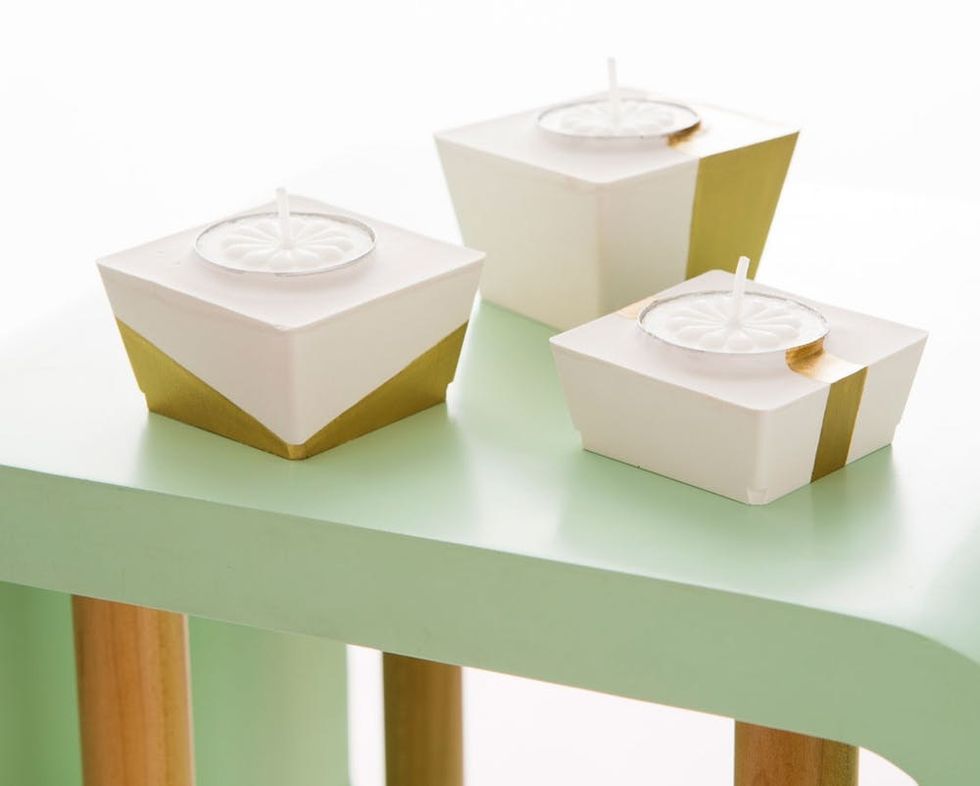 18. Candle Holders: Everybody needs some pretty candle holders for their home. Craft these up and feel free to play around with the paint for some color blocking action.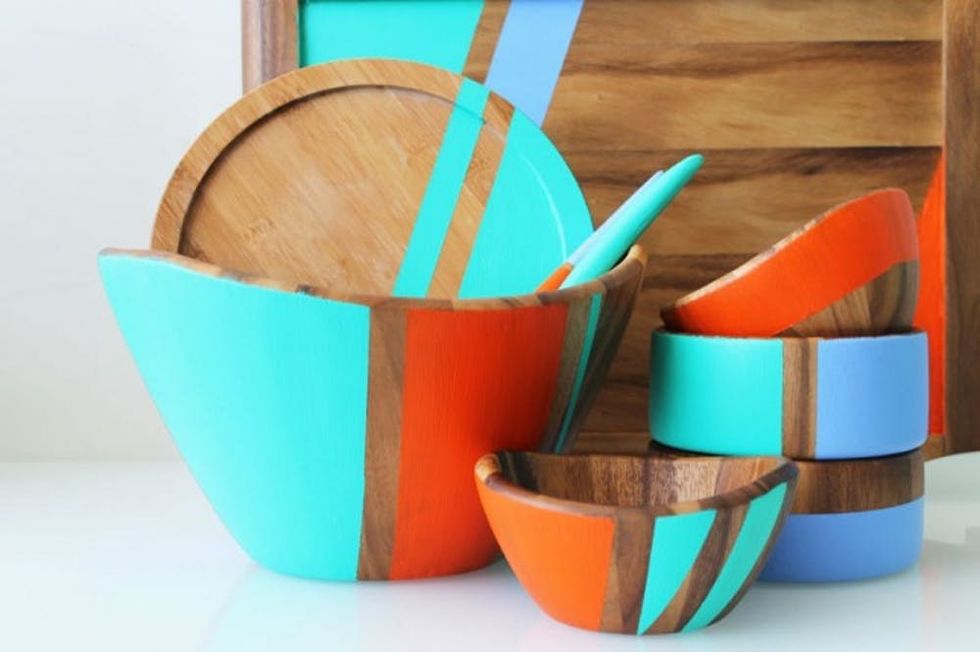 19. Color blocked Bowls + Spoons: You can never have too many wooden bowls and spoons, right? All you'll need for this project is some painter's tape and fun, bold paint colors.
Which Brit DIY are you going to make? Have any other fun ideas for us to DIY? Share your ideas below in the comments.