16 Flag Foods for Your 4th of July Party
Jun 30, 2015
So you got invited to an epic Fourth of July party and want to bring an equally epic (and patriotic) dessert, huh? You've probably scoured Pinterest all through your lunch hour and still have an empty board just waiting for inspiration to scroll by. Look no further! Here are 16 fantastic flag-inspired desserts to bring to that patriotic party.
---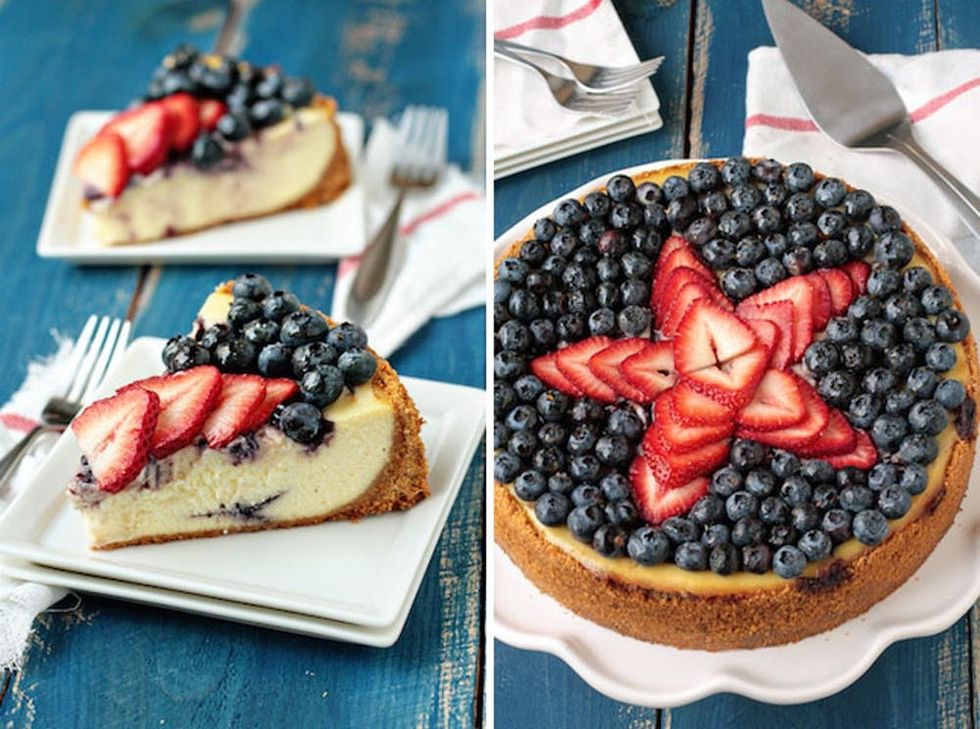 2. Star Cheesecake: The addition of ricotta cheese makes for a fluffy texture and subtle taste that will have you seeing stars after the first bite. (via My Baking Addiction)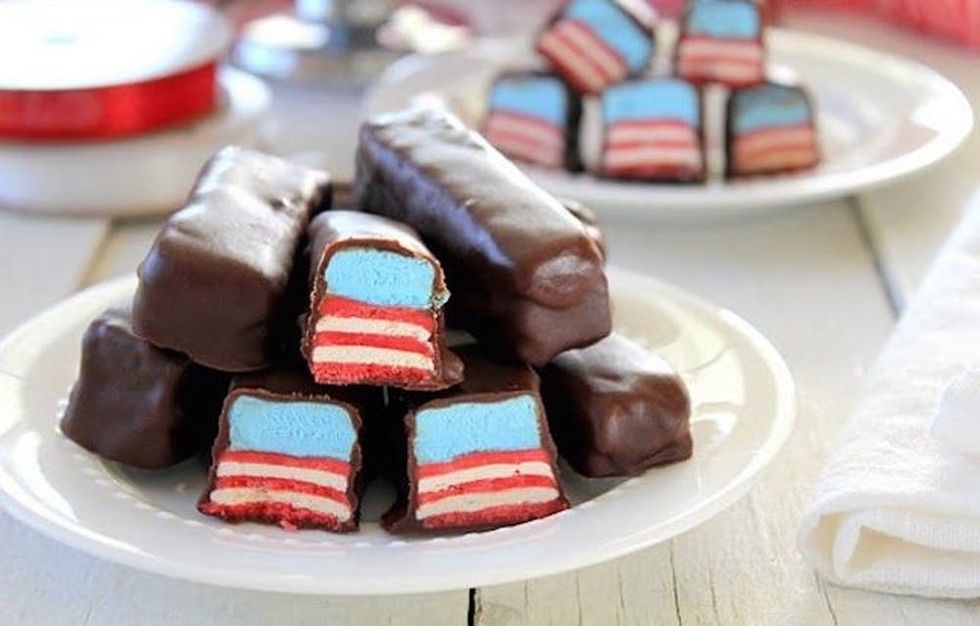 3. Star Spangled Banner Bars: They may look like ordinary candy bars from the outside, but after one bite, everyone will notice the sweet, patriotic filling. (via She Knows)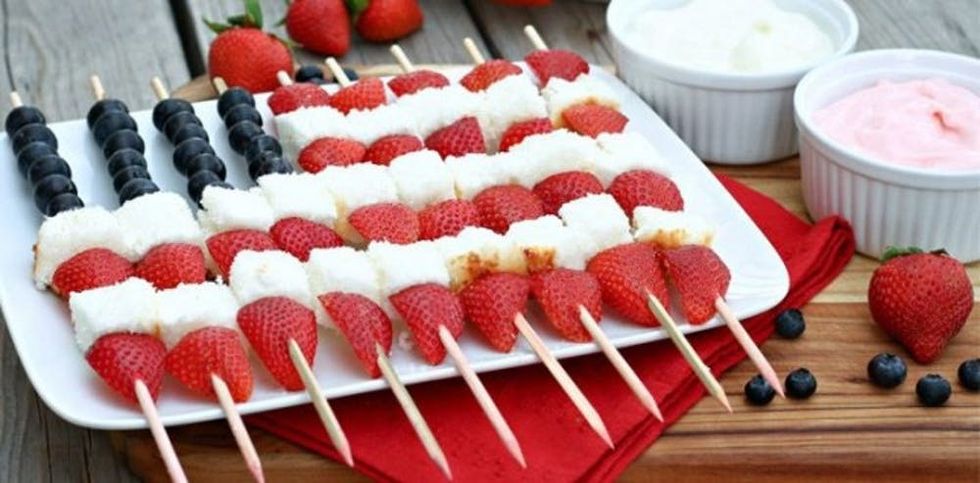 4. Patriotic Kabobs: While the kabobs might be delicious and nice to look at, it's the dips (one chocolate, one cream cheese) that really seal the deal here. (via Marzetti Kitchens)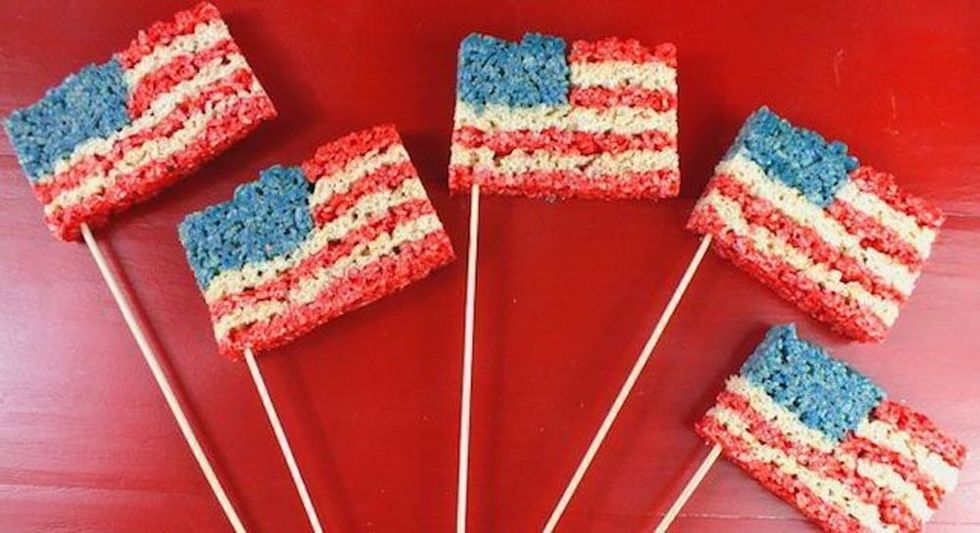 5. Flag Rice Krispies Treats: If you have a little time on your hands, these flag Rice Krispies are worth the extra effort. (via Two Sisters Crafting)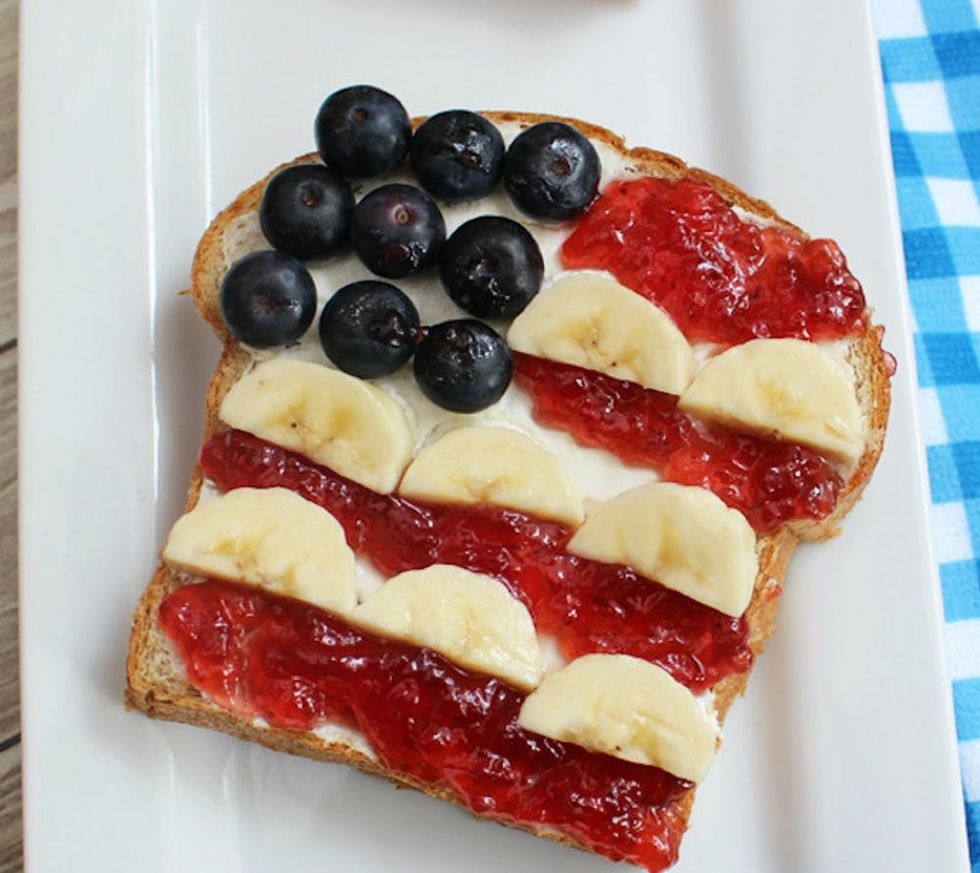 6. American Flag Toast: You don't have to wait until dessert to break out your patriotic creations. Start your July 4th with a bang! (via Cute as a Fox)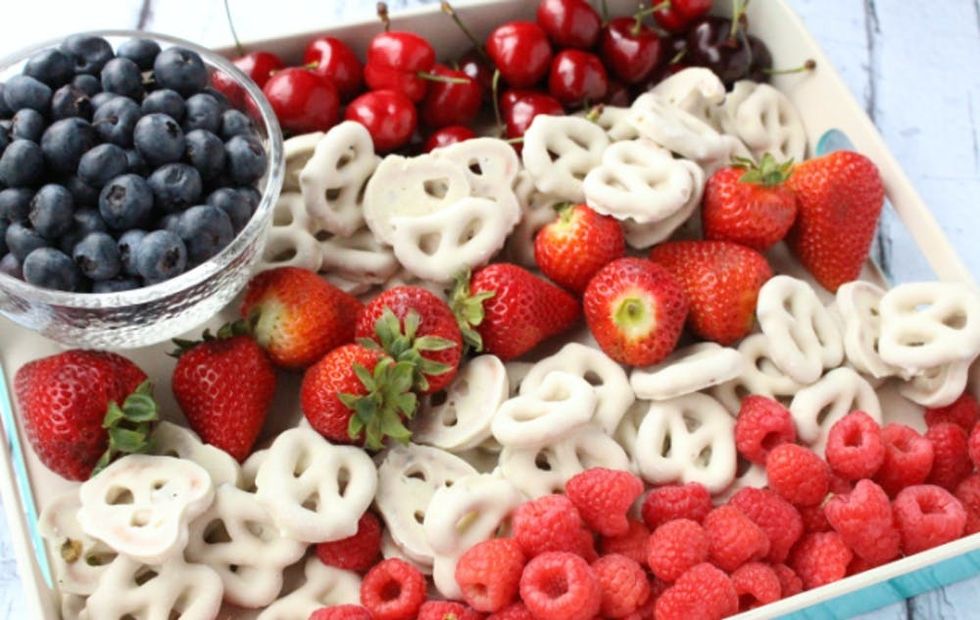 7. Sweet Flag Dessert: You could literally assemble this mouthwatering dessert as your guests are pulling in the driveway and no one would be the wiser. (via Family Fresh Meals)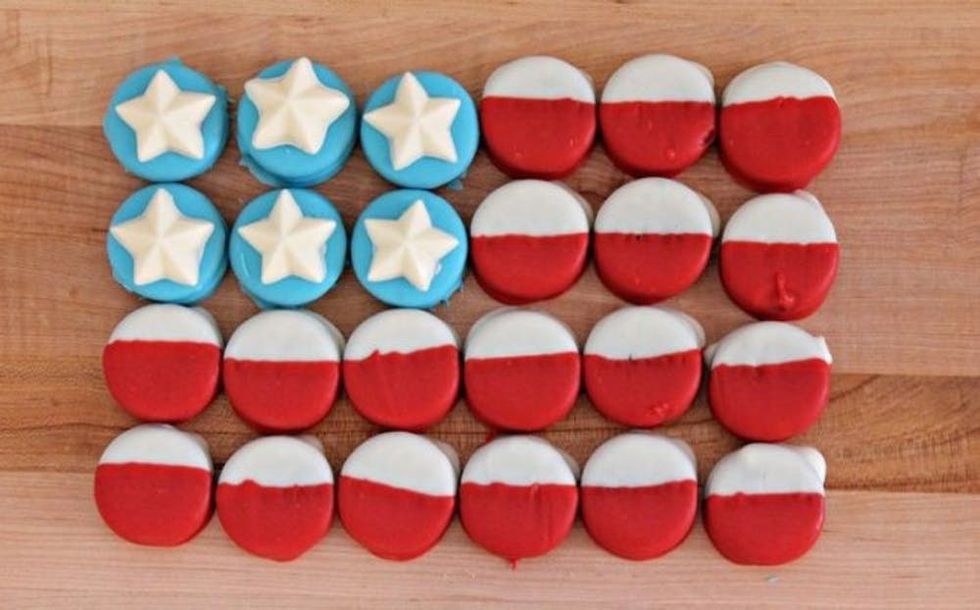 8. Chocolate-Dipped Oreos: Hurry up and snap a quick pic for your Instagram, because these cuties won't last long. (via The Pink Flour)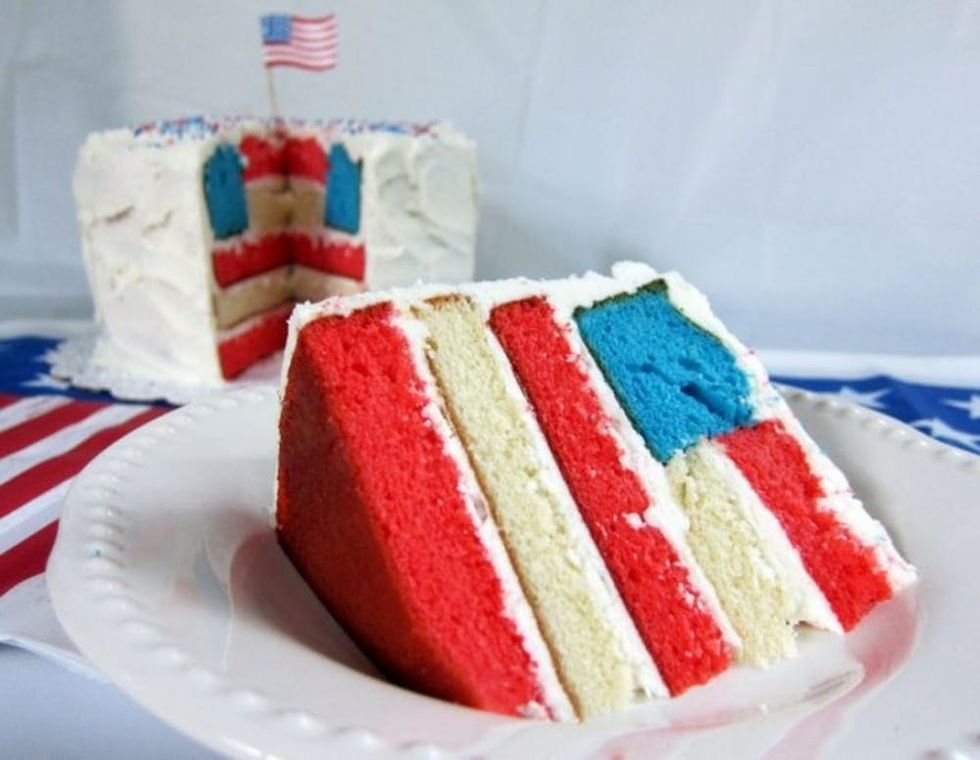 9. Surprise Flag Cake: Sure, the outside is pretty, and who doesn't love sprinkles and buttercream icing? But the real treat here is cutting in and watching everyone's eyes light up. (via Plain Chicken)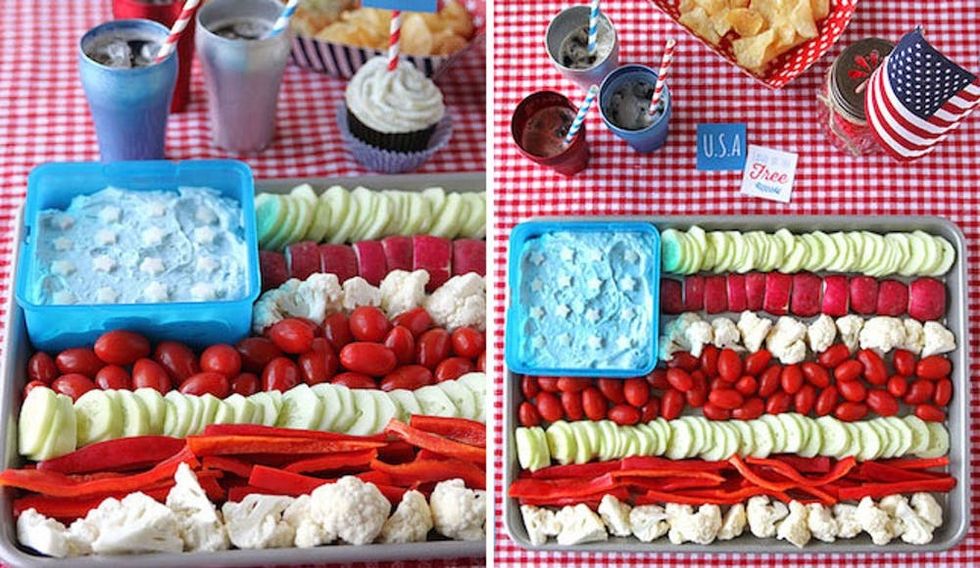 10. Veggie Platter: Fresh dill dip makes this veggie platter even more appetizing than the pile of sweets next to it. (via Living Locurto)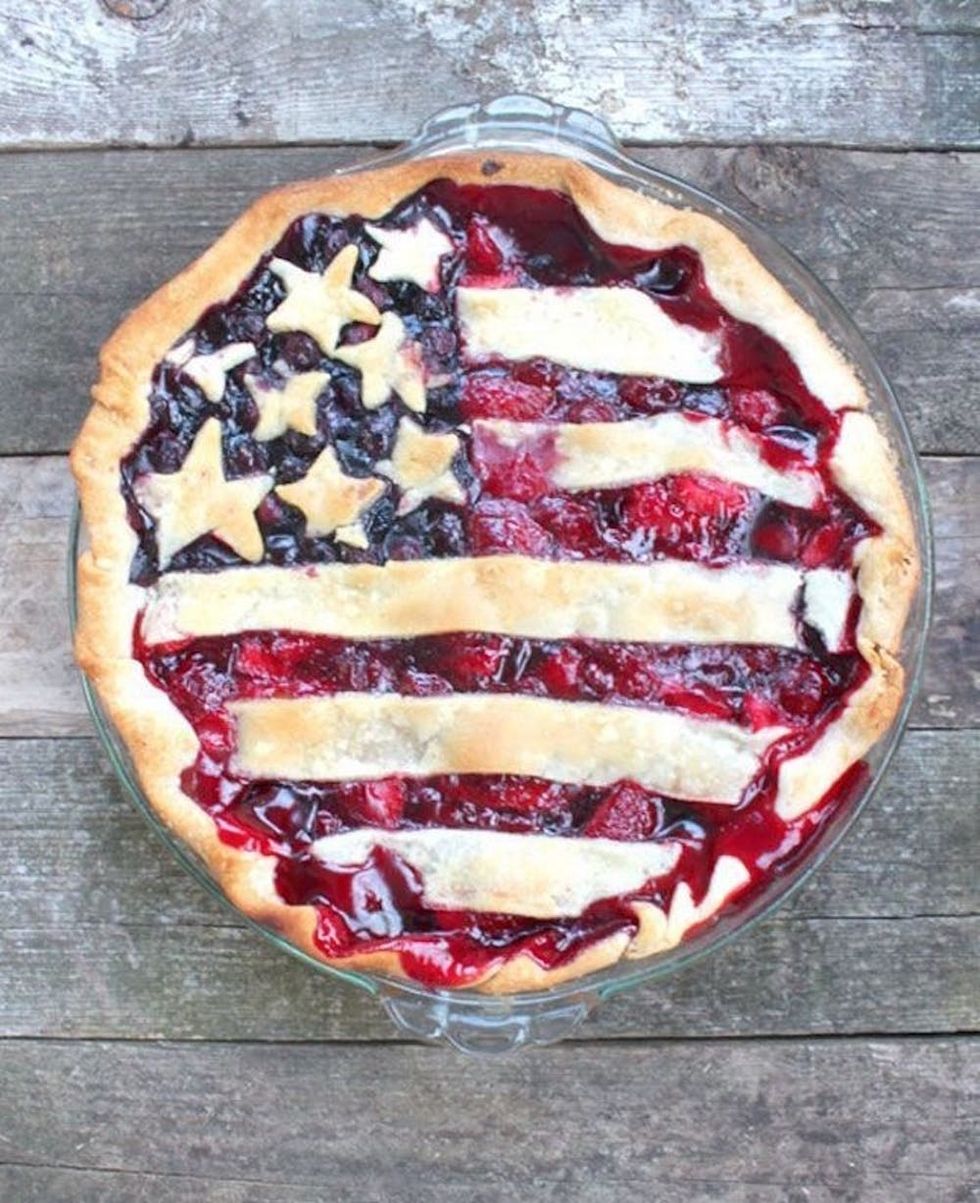 11. Stars + Stripes Pie: A clever tin-foil trick makes putting together the different parts of this pie much easier than it looks. (via The Winthrop Chronicles)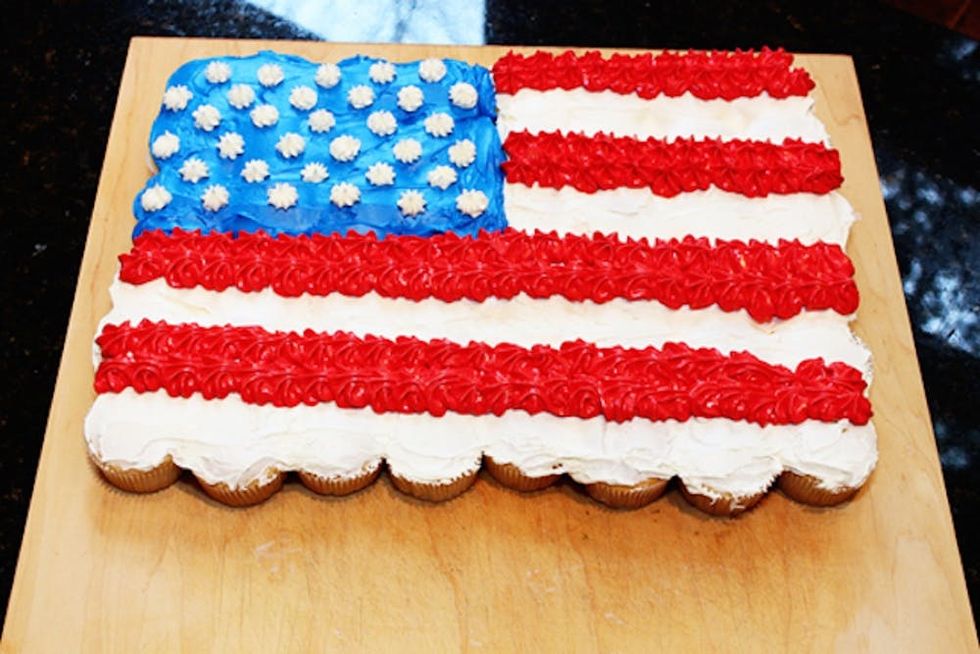 12. Cupcake Cake: It's a cake. It's cupcakes. It's patriotic perfection! (via Betty Crocker)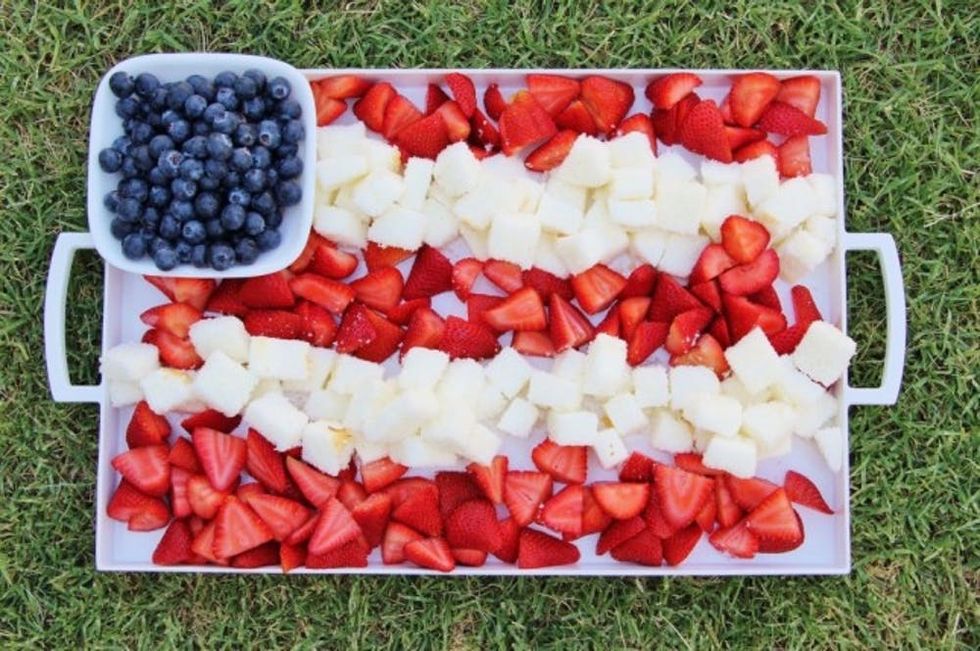 13. Berry and Cake Dessert: Light, fluffy morsels of angel food cake and ripe berries are the perfect snack to enjoy after a day outside with family and friends. (via Around My Family Table)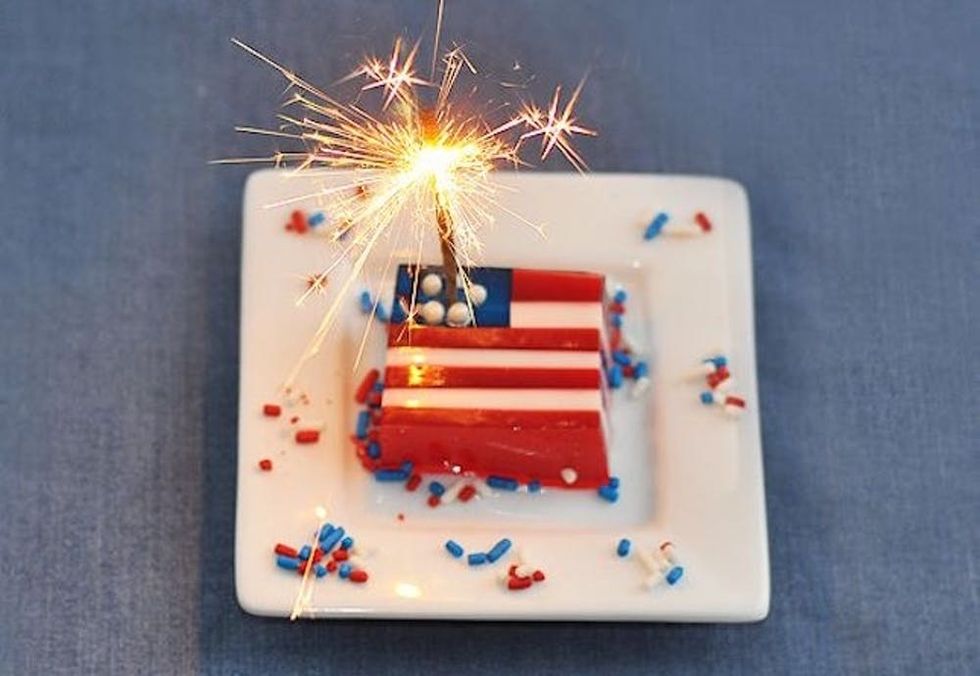 14. Flag Jelly Shots: These boozy jello slices might be a lot of work, but the end result is spectacular. (via Tablespoon)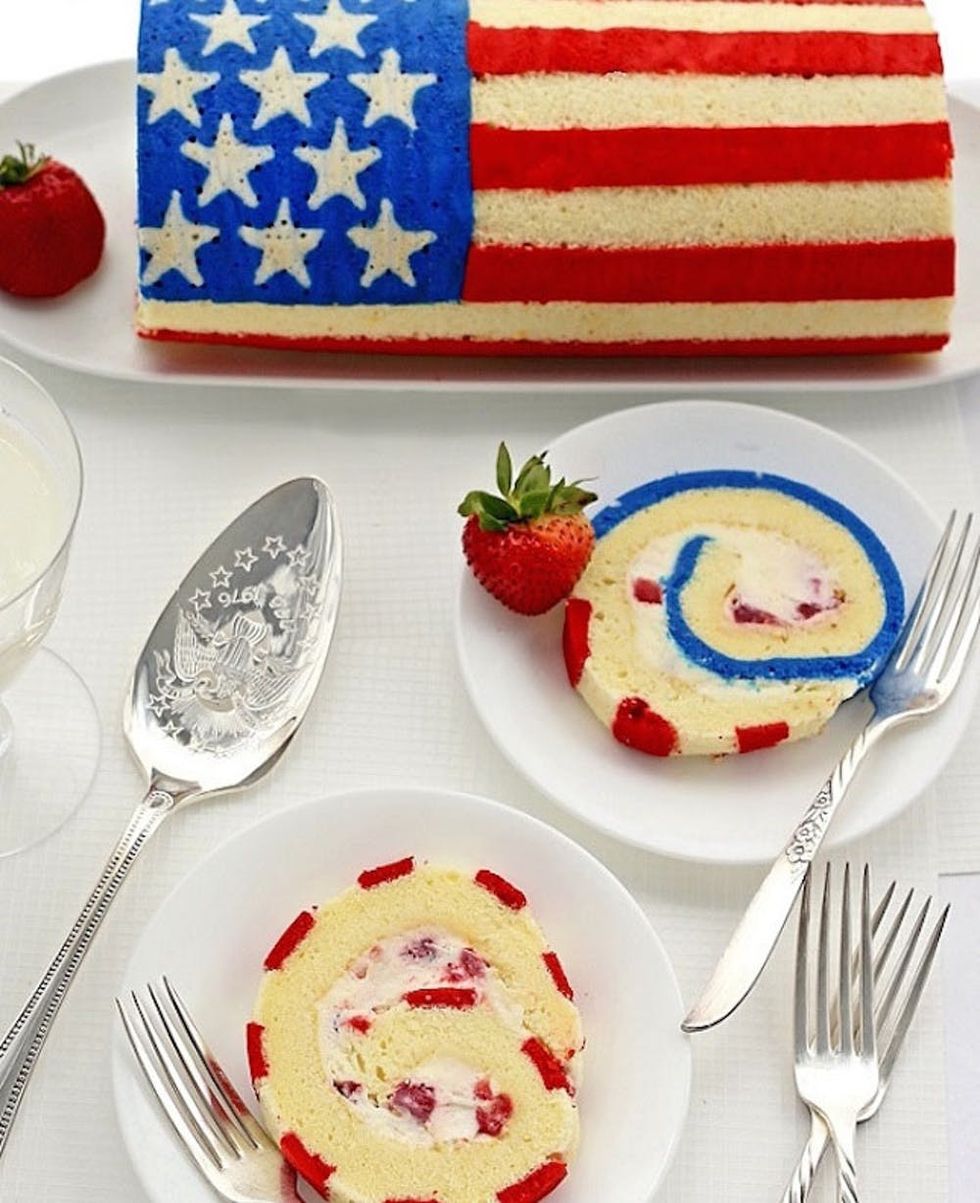 15. Roll Cake: This cake is so intricate it actually comes with a printable pattern. Are you up for a challenge? (via Sugar Winzy)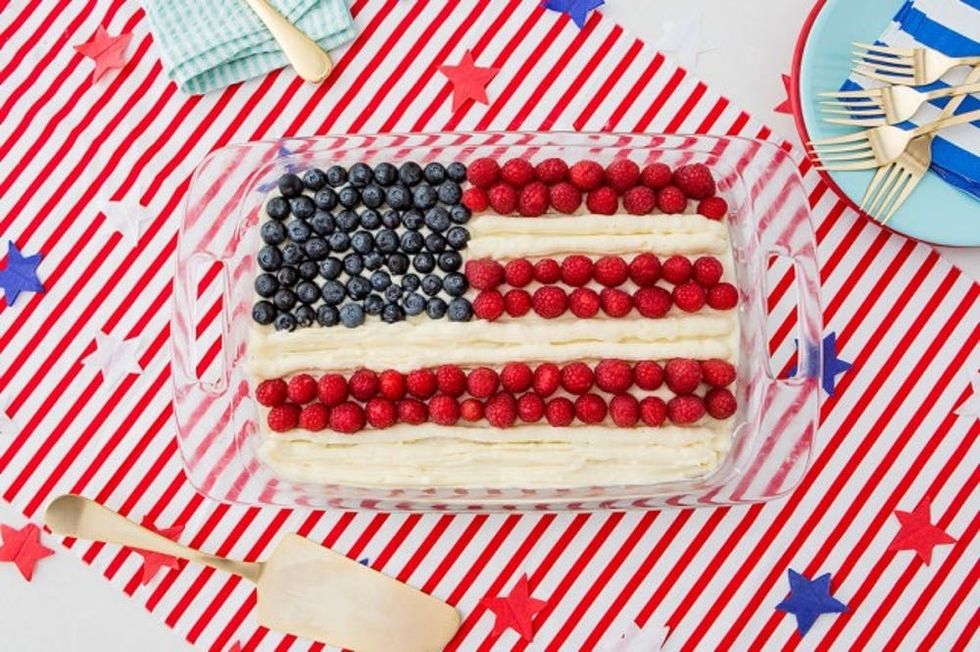 16. Taylor Swift's Flag Cake: Tay first snapped her DIY flag cake on Instagram in 2014, where we drew our inspo for this scrumptious copycat. We're sure it's where she got the inspo for her lyrics "bakers gonna bake, bake, bake, bake, bake" (jkjk). (via Brit + Co)
What's your favorite way to play with your food? Will you be whipping up any of these flag desserts for the 4th? Talk to us below!