10 Floral Manicures You Need to Master for Spring
Apr 27, 2015
After all that spring cleaning, your nails deserve a mani that's just as bright as the season itself. Whether you're a die-hard DIY manicurist or you like to get pampered at the salon, we've got a fabulous flora-inspired mani for you. Scroll on for roses and cherry blossoms galore, but don't blame us if you find yourself wanting floral walls and an outfit to match.
---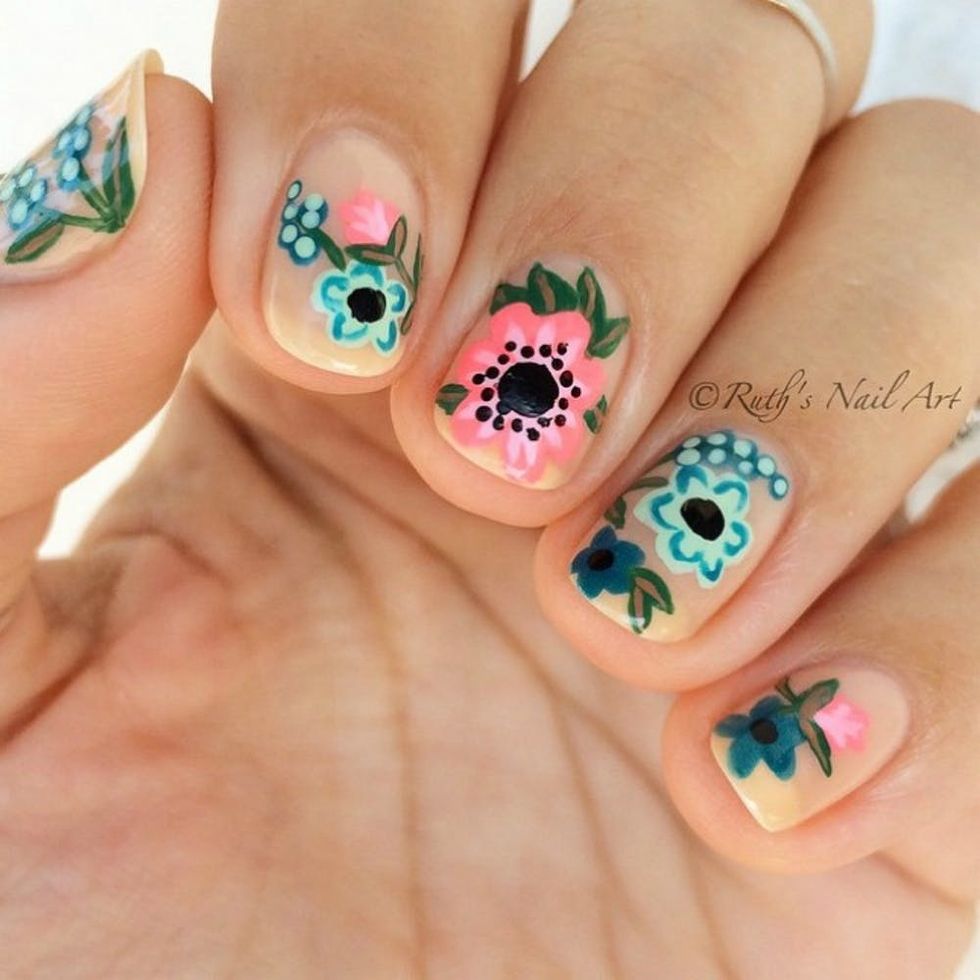 1. Wildflower Mani: We love the contrast of colorful wildflowers on a nude background. It's so fresh and so clean, clean! (via Ruth's Nails Instagram)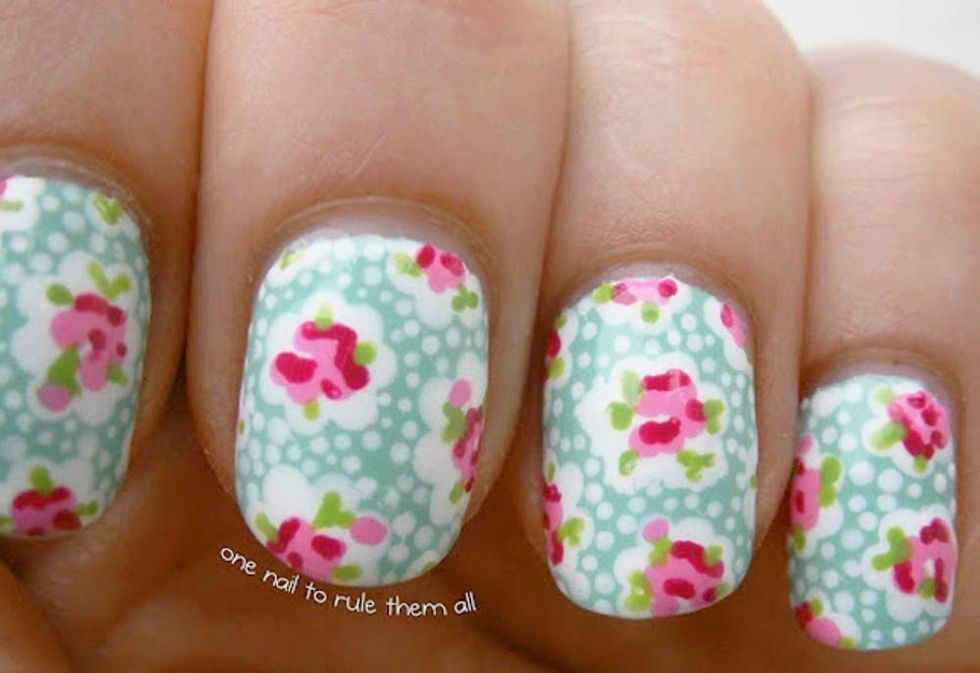 2. Cath Kidston Nails: This flower inception design is super sweet with its light pastels and lacy details. It's also way less complicated than it looks — we promise. (via One Nail to Rule Them All)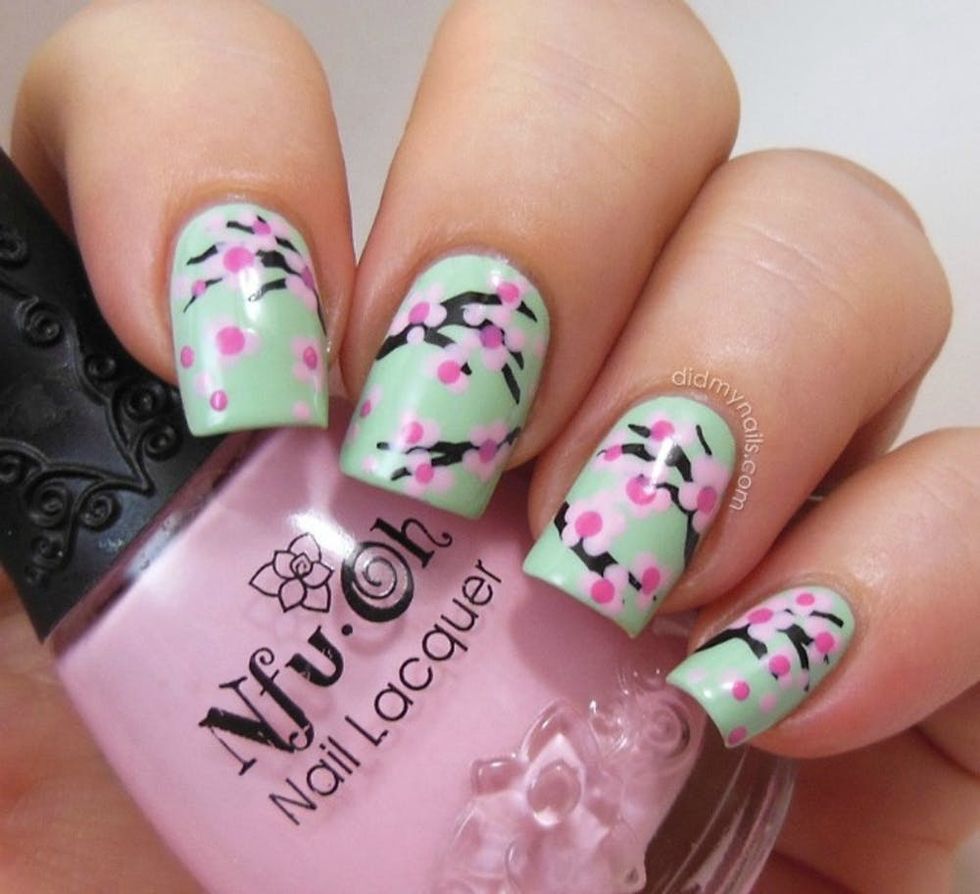 3. Cherry Blossoms: Is anyone else craving green tea now? This cherry blossom design is the perfect spring mani to pair with these DIY sunnies. (via Did My Nails)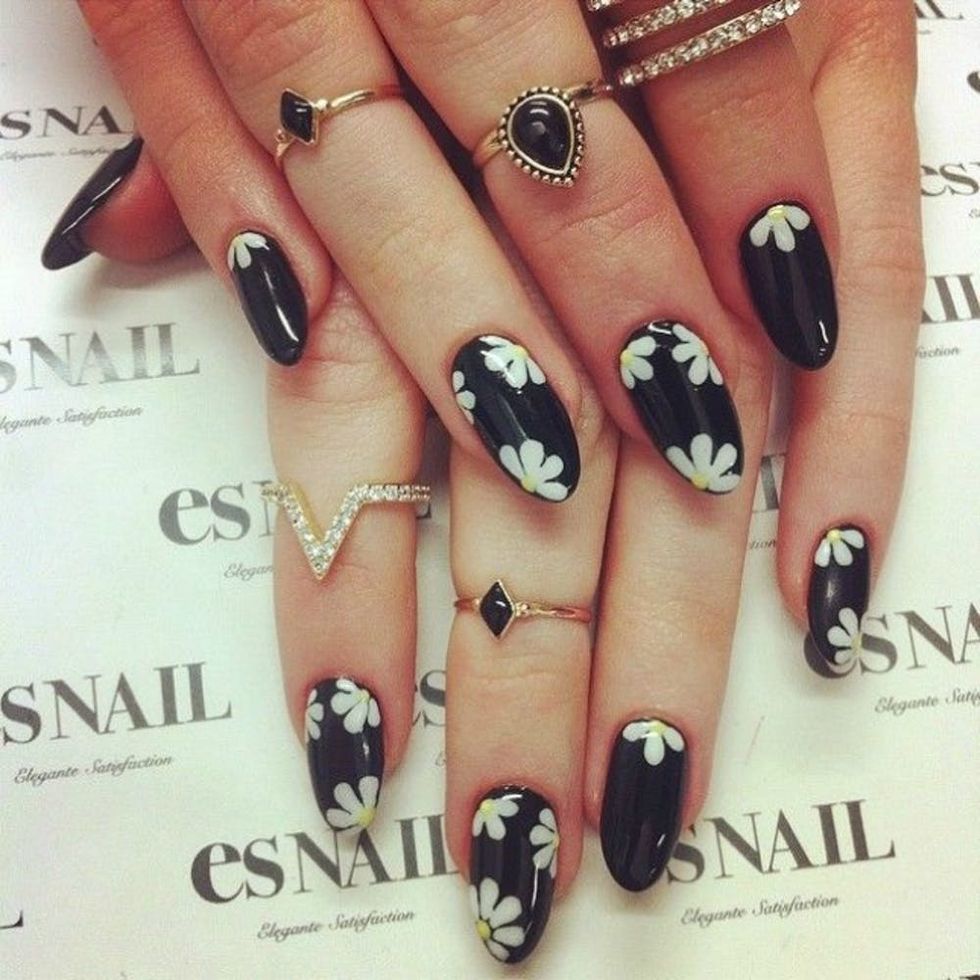 4. Daisy Manicure: We all know the '90s are back in a big way, so get your daisy on, Drew Barrymore-style. (via @esnail)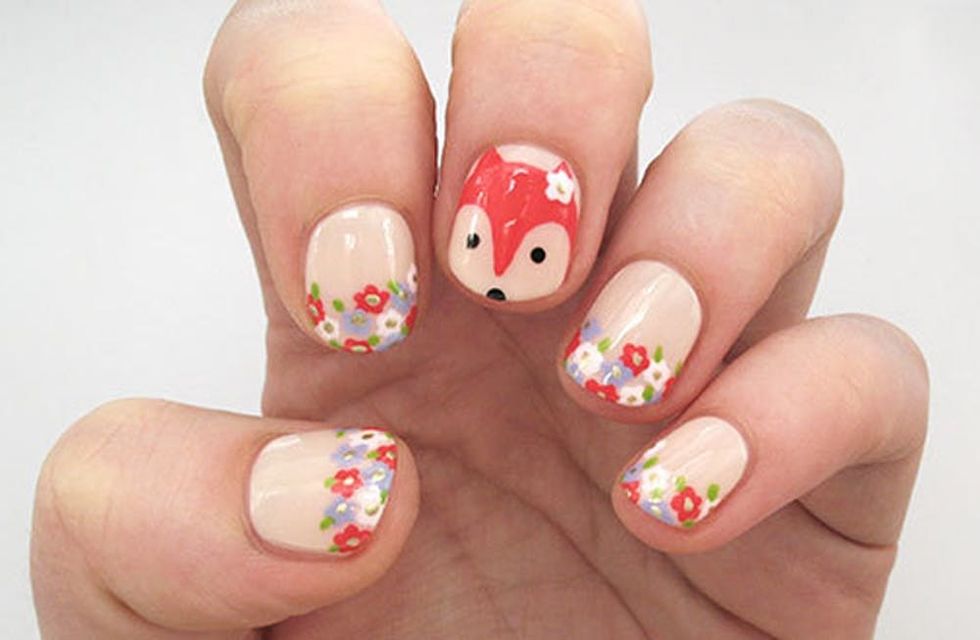 5. Foxy Nails: The fox says these nails are awesome. Flecks of gold on messy pastel flowers? We can't even begin to number the reasons we love this mani. (via Divine Caroline)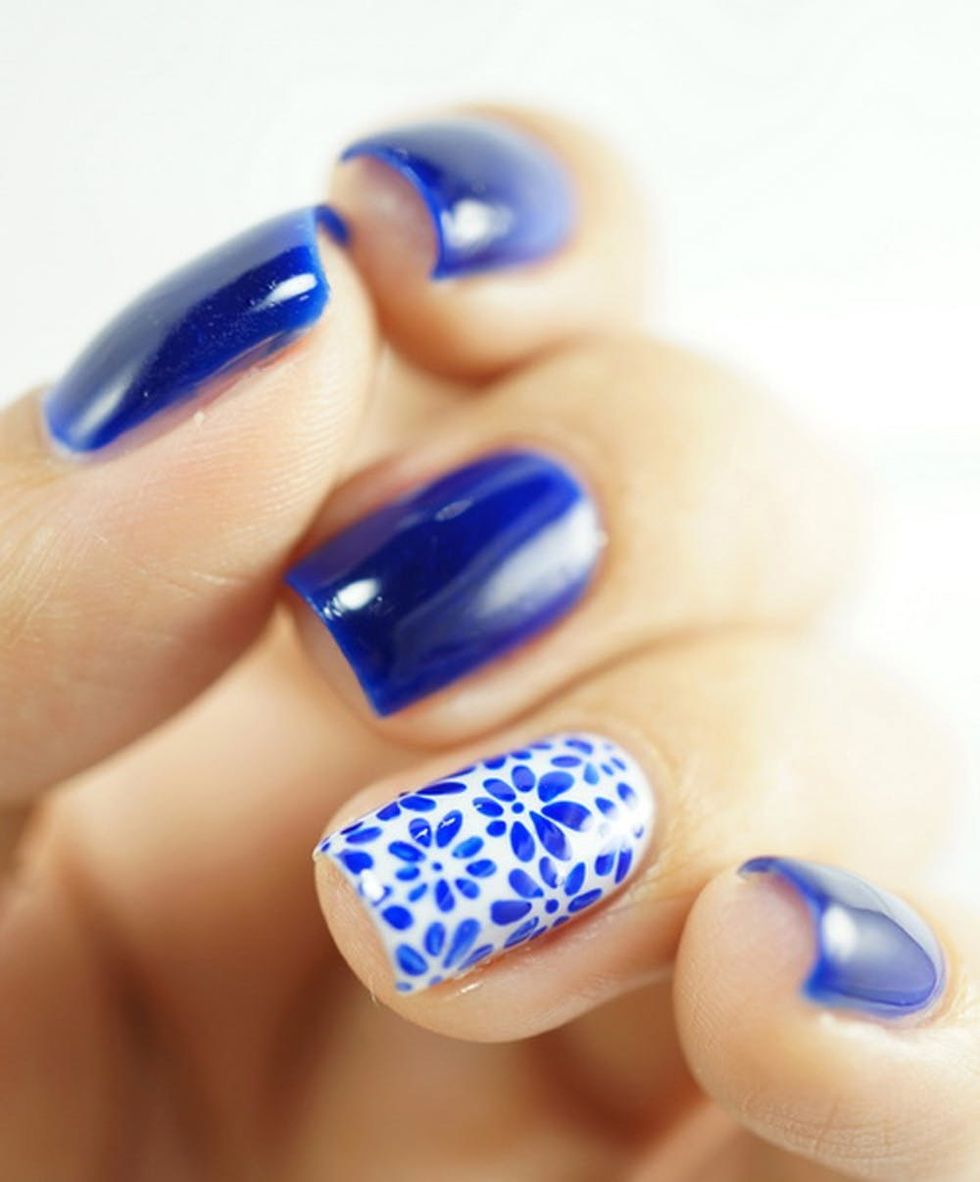 6. Porcelain Nail Art: Accent nails are the best because they're less work. This porcelain-inspired look has stolen our hearts. (via Simply Rins)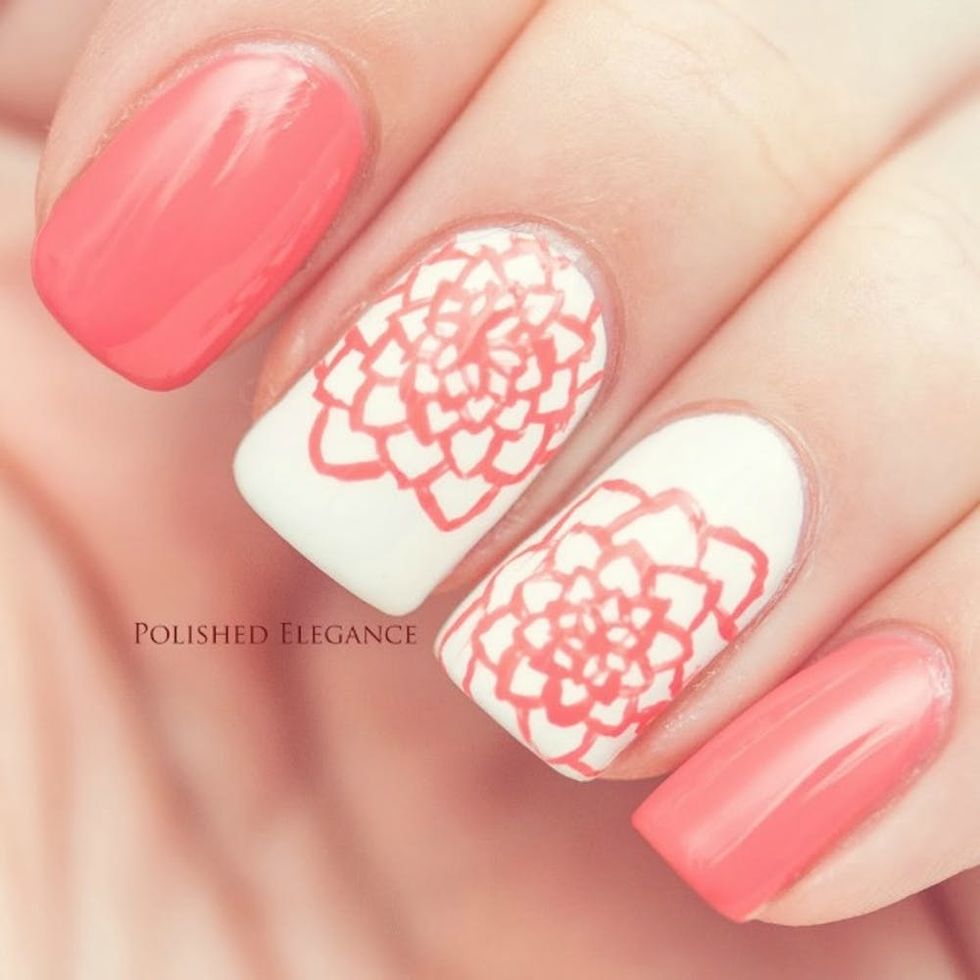 7. Coral Carnations: Carnations may not be the number one choice on Valentine's Day, but paint them on your nails and they'll be a win every time. (via Polished Elegance)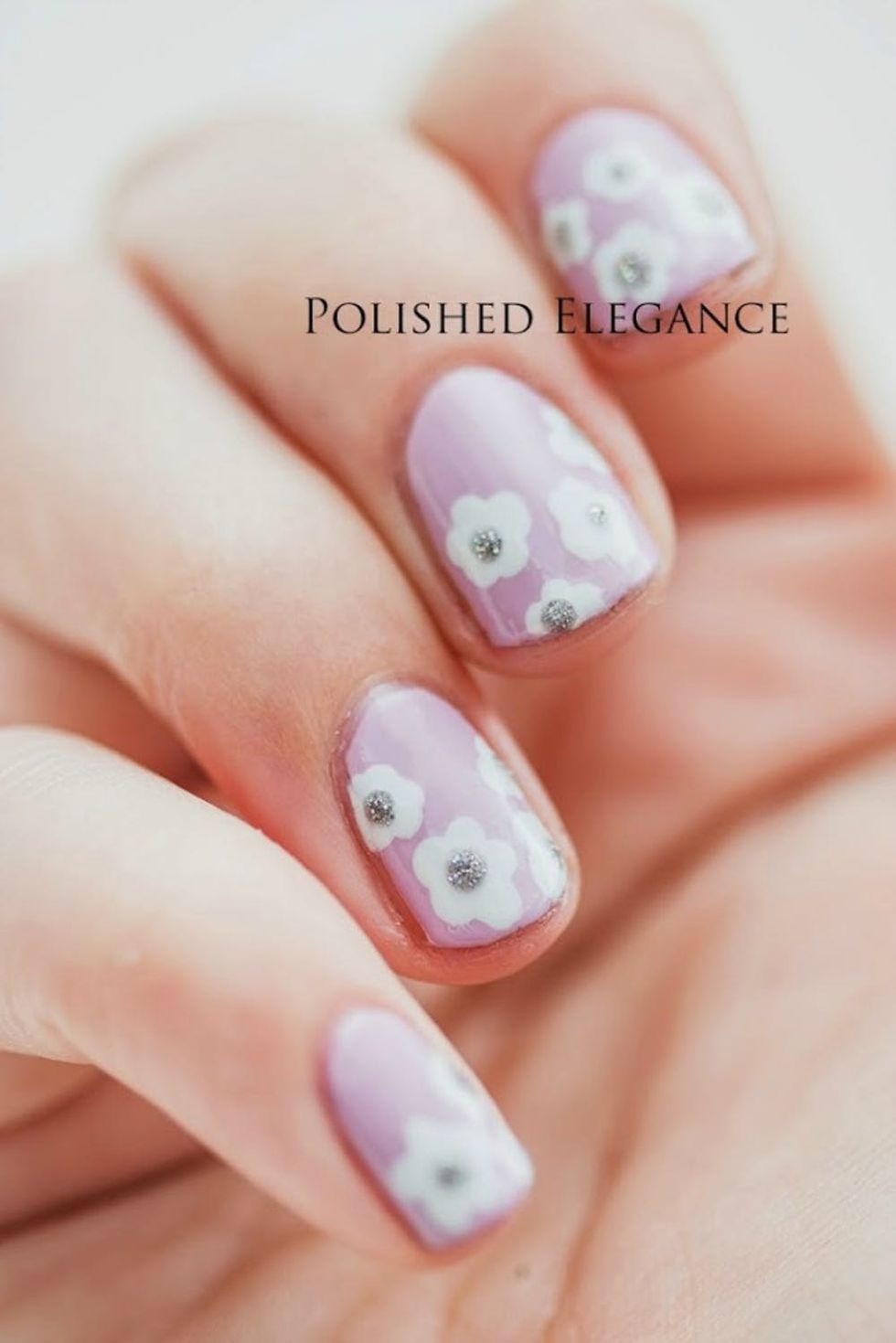 8. Pretty in Pink: You can rock this versatile and ultra-feminine manicure everywhere from your nine-to-five to Sunday brunch with your BFFs. (via Polished Elegance)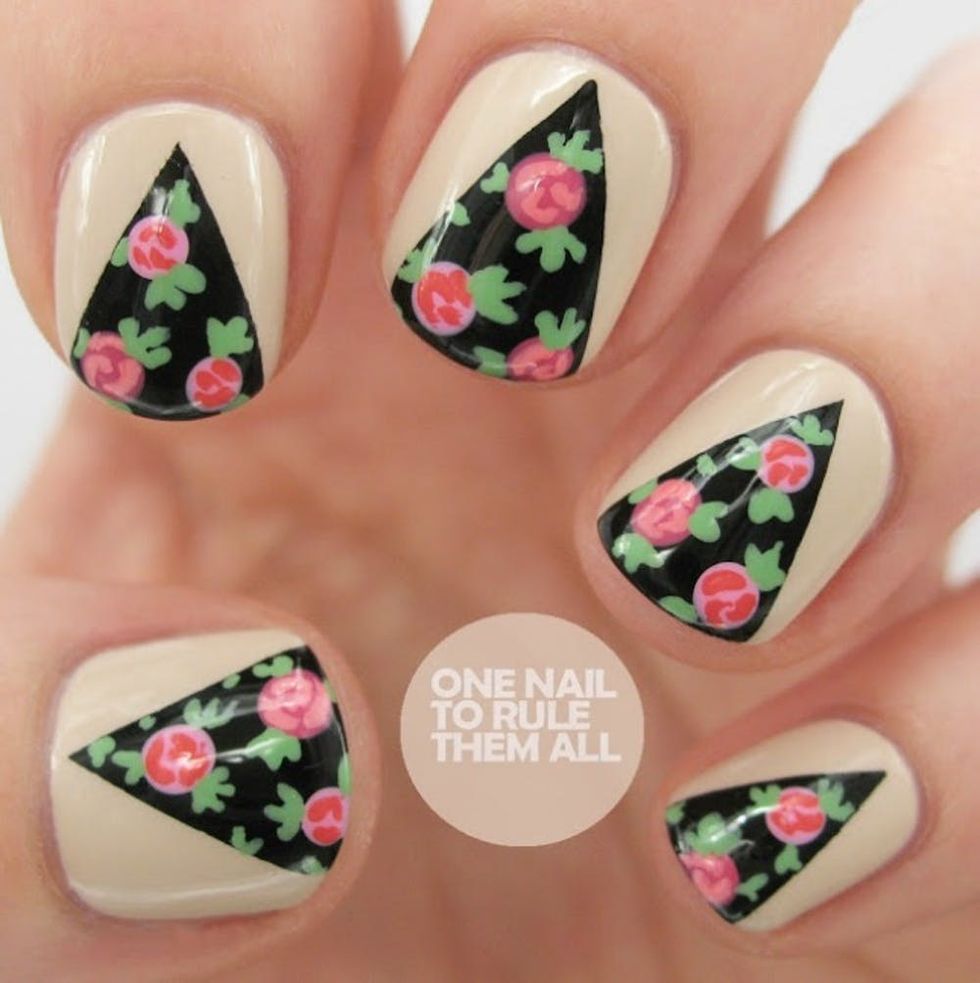 9. Flower Curtains: Take your average sweet floral mani in an unexpected direction with a geometric shape and black background. (via One Nail to Rule Them All )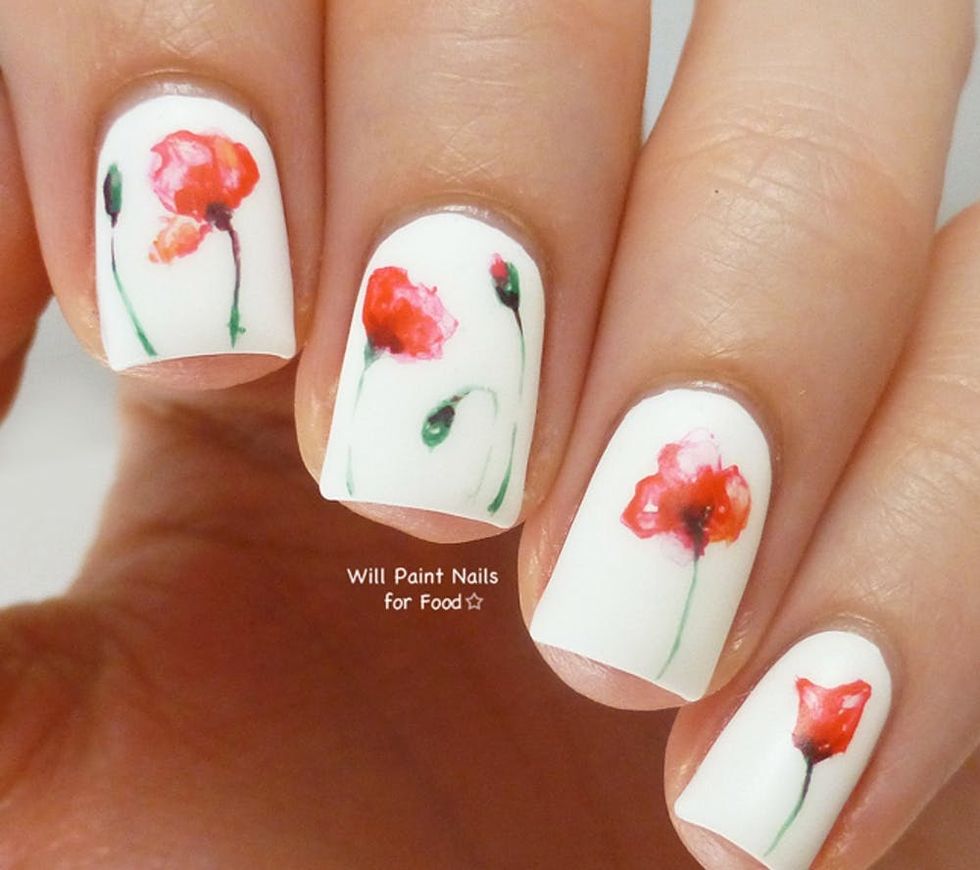 10. Watercolor Poppies: How gorgeous are these watercolor poppies? We almost want to frame this mani and hang it on an epic gallery wall. (via Will Paint Nails for Food)
Which floral mani will you be rocking this season? Let us know in the comments below!