42 Unique Gift Ideas for Brides Under $100
Mar 20, 2016

Wedding season is sneaking up on us like whoa. First come showers, then bachelorette parties, then BOOM — the big day is upon us. Weddings are crazy overwhelming, and while it's great to find wedding gift ideas that are perfect for the bride and groom as a couple, it's also nice to treat the bride with a little something that's just for her. That's why we came up with a gift guide for brides only (although certain items could maybe be shared with the groom… maybe). Here's the best part: Everything on this list is under $100, so there's no need to break the bank! There's something for every kind of bride, whether she's a girlboss in the kitchen, a wannabe DIYer or a spiritual goddess (there's even some stuff to help get ready for the honeymoon)! Forget the wedding registry and get creative! Being a bride is hard work, so give some gifts that'll keep on giving way past the nuptials.
---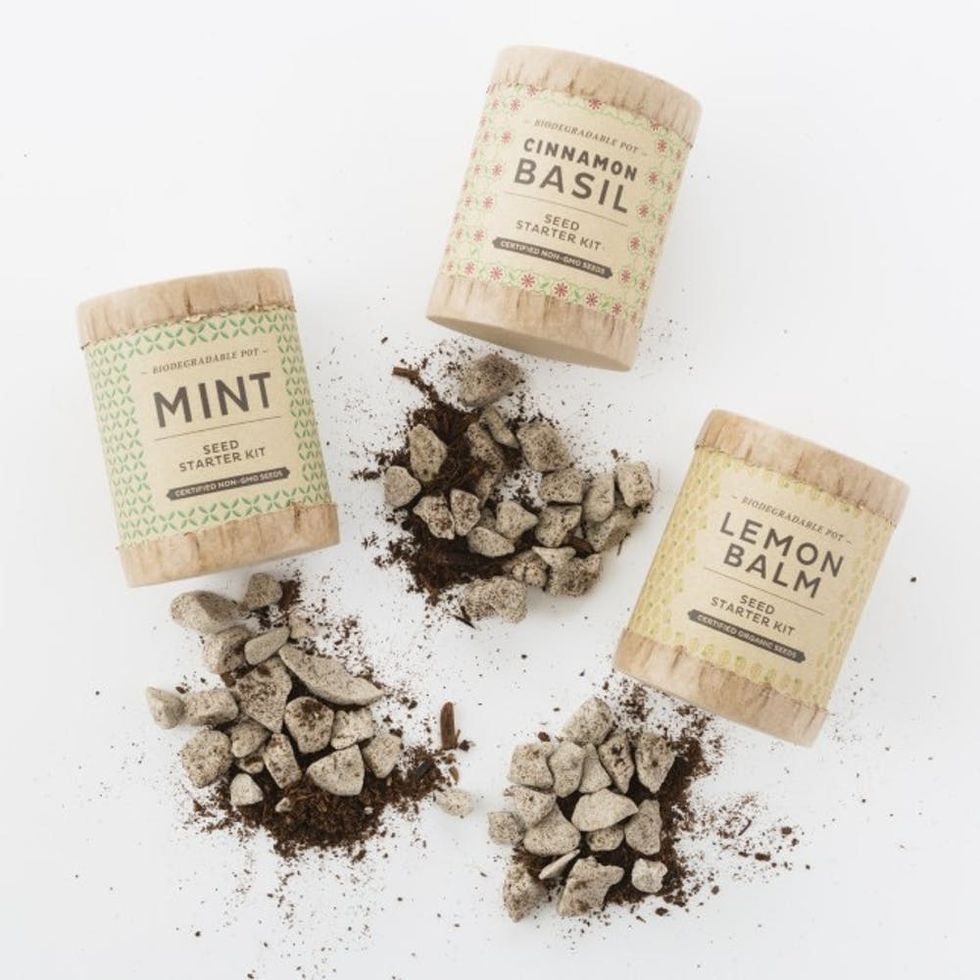 1. Modern Sprout Kraft Seed Starter Kits ($17): Give the gift of gardening made easy. These seed starter kits are every overwhelmed bride's best friend, because you can bury them, walk away and, with a little time and patience, you'll have a home garden with unique flavors. Biodegradable containers mean they're both easy AND eco friendly!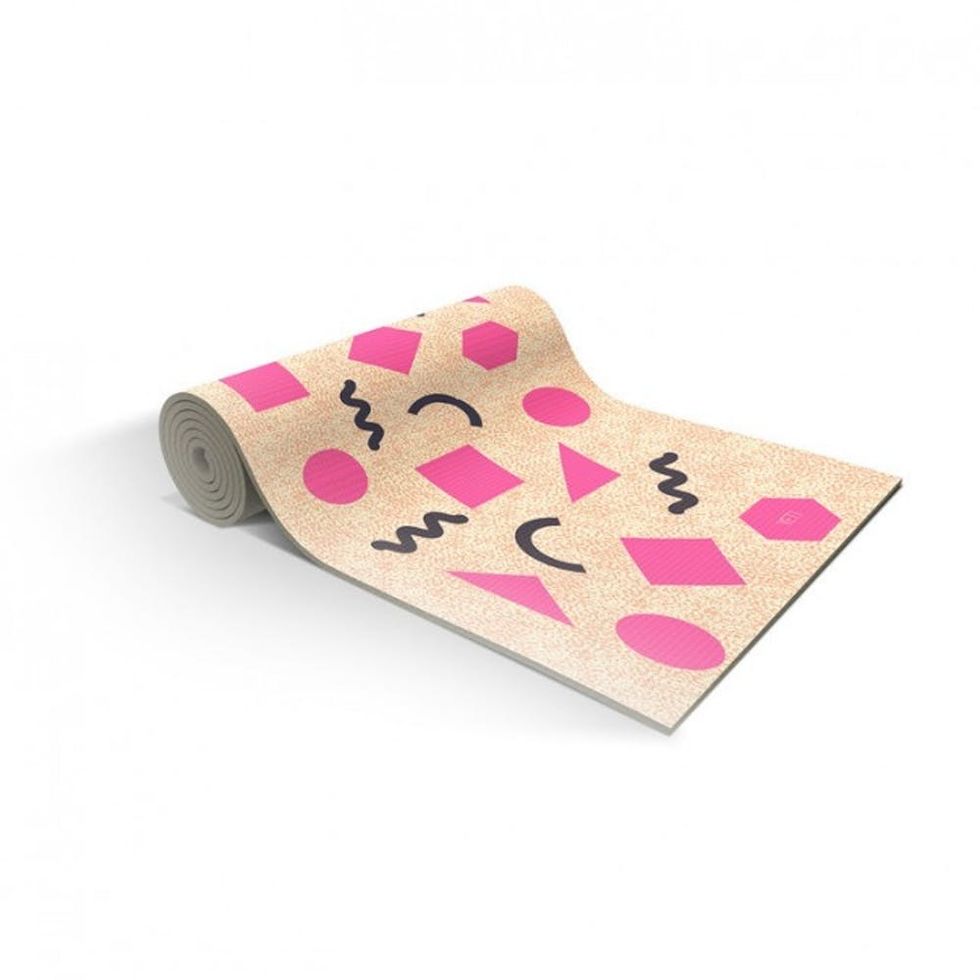 2. Yeti Yoga Titania Yoga Mat ($68): This one's for the yogi, or anyone who could really use some zen. The mat has a pop of color that will energize even the most stressed-out bride-to-be.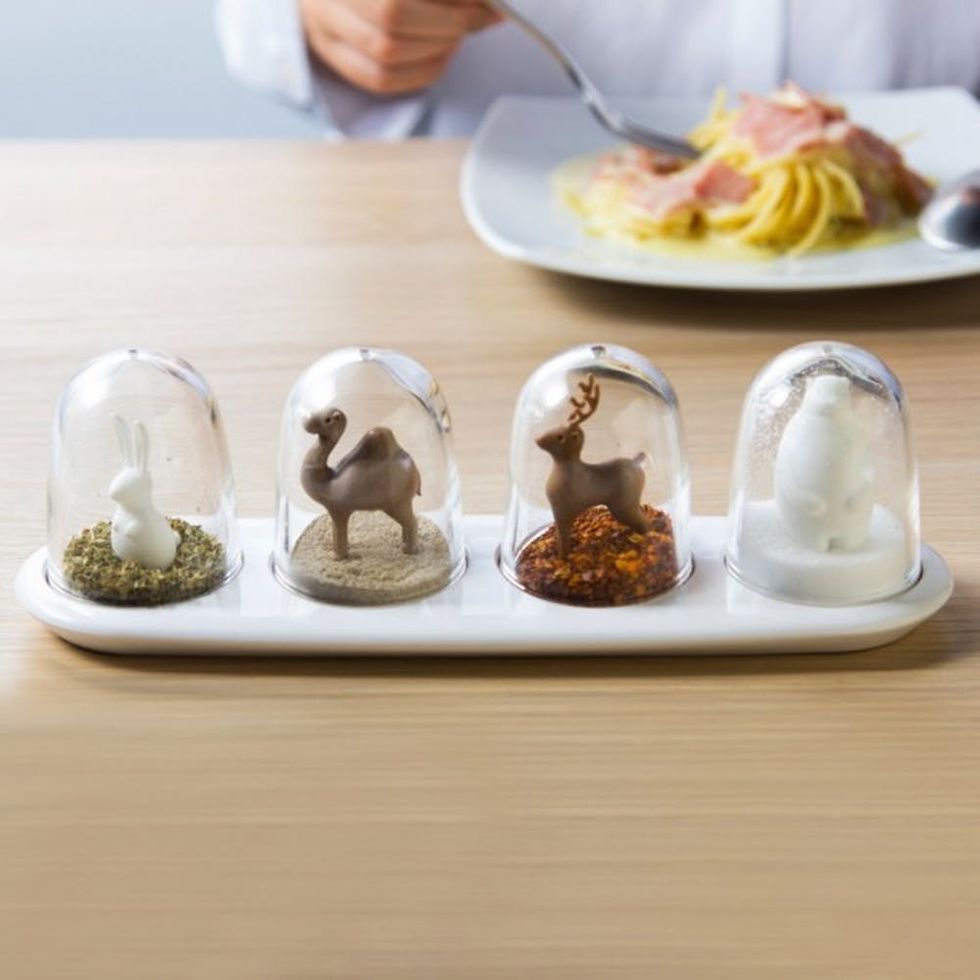 3. Qualy Animal Parade Shakers ($45): These quirky shakers are another not-so-average take on a typical registry item. An adorable addition to any kitchen, these helpful creatures can hold four different spices. Use it as a pizza topping station or a holder for your go-to baking essentials. It's perfect for the animal-loving bride (or a bride whose building doesn't allow pets).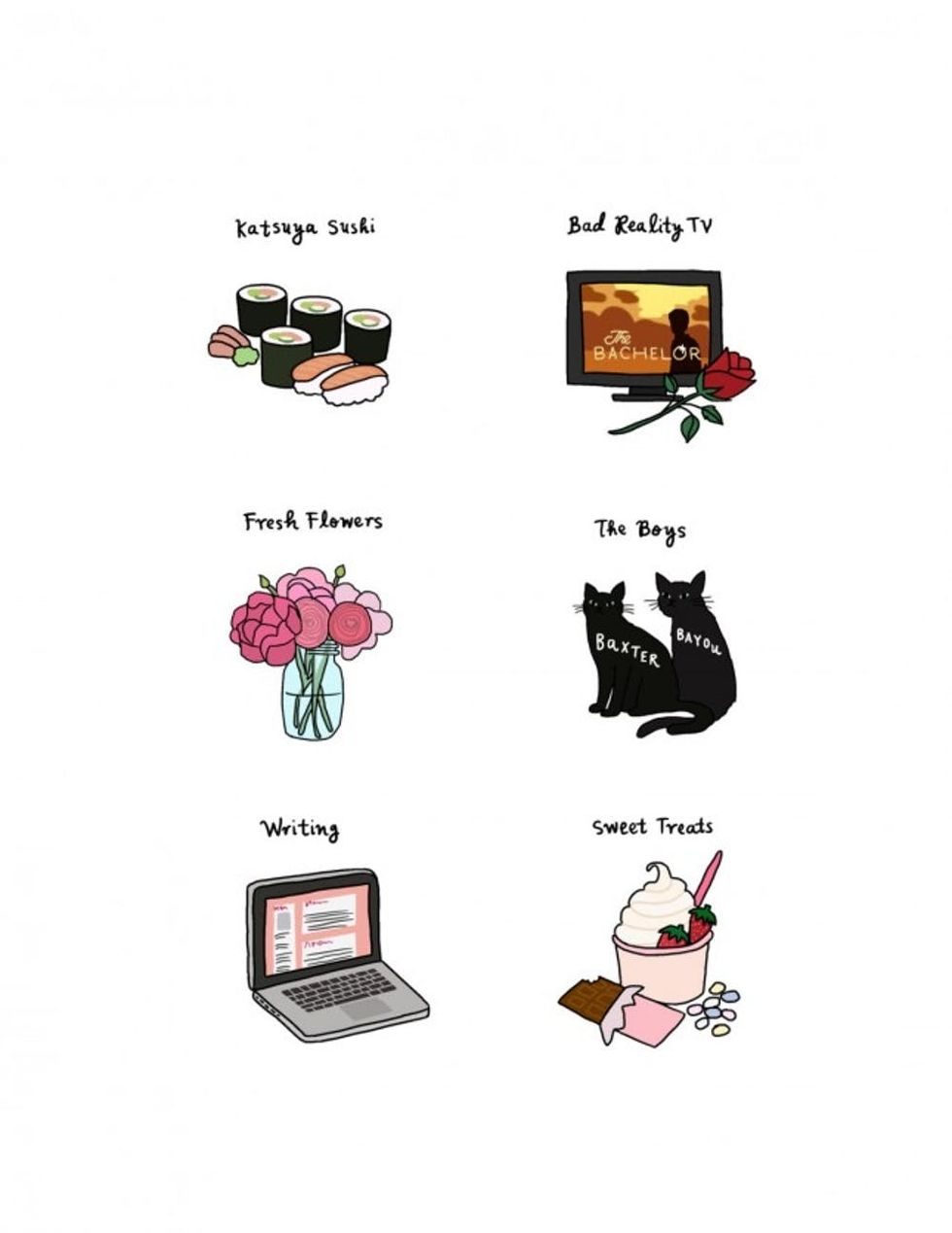 4. Roaring Softly Custom "Favorite Things" Poster Illustration ($65): Sometimes brides can get a little lost in their coupledom. Customize this print with your girl's favorite things to show how much you know and love her, and to help remind her of the little things that make her happy to power through any wedding stress.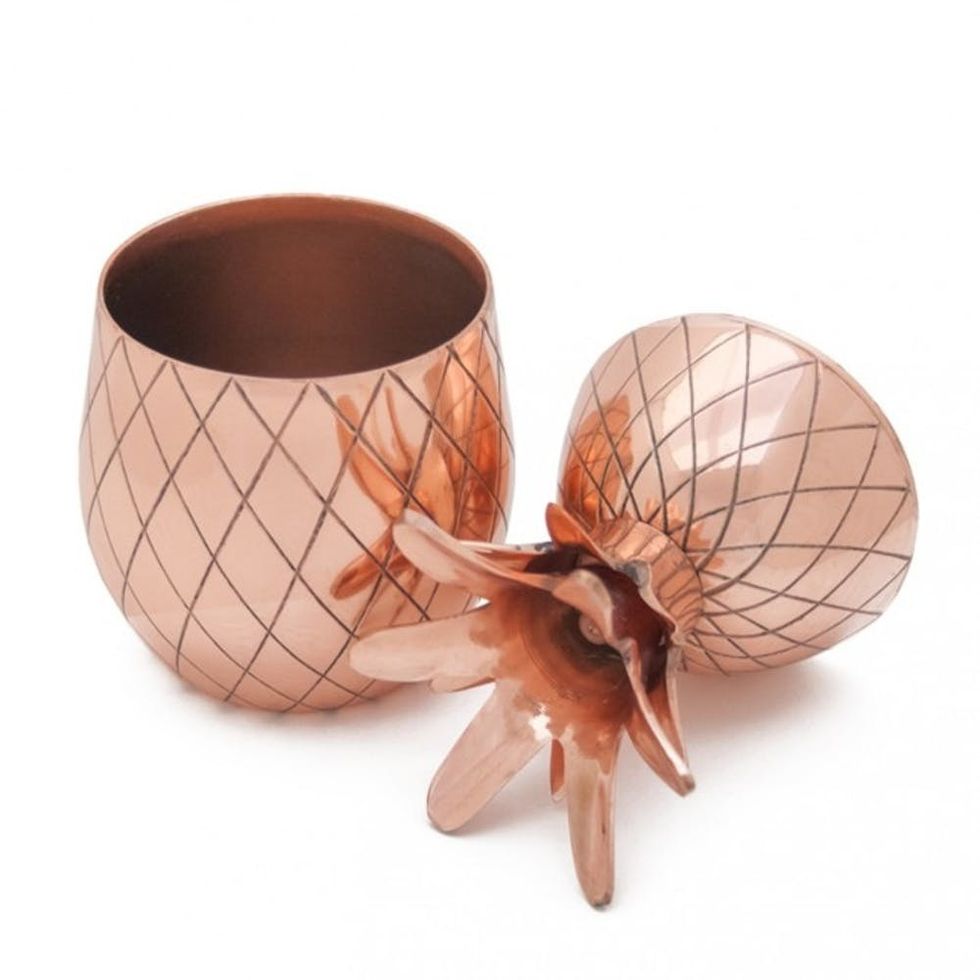 5. W&P Design Pineapple Tumbler ($35): We just love a good tiki tumbler, don't you? This rose gold pineapple can keep any cocktail nice and frosty (for when your bride-to-be needs some time to wind down). It could also be considered practice if the honeymoon is a tropical one!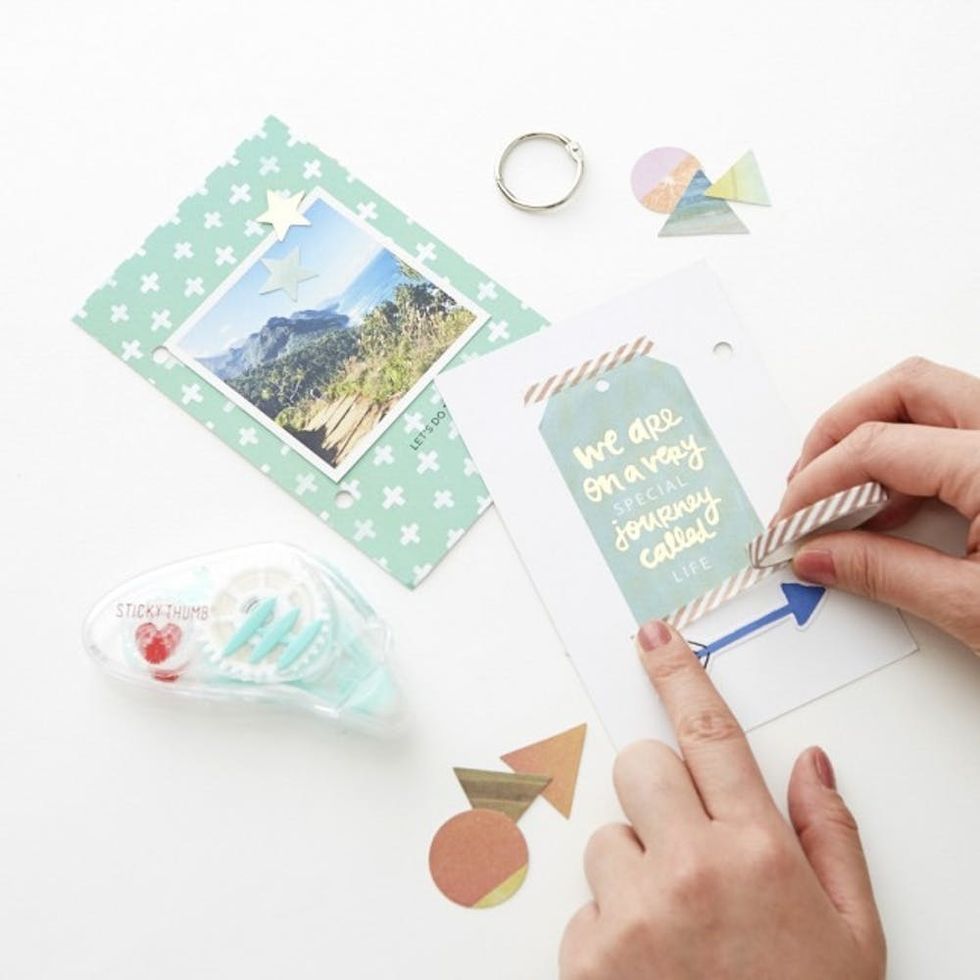 6. Brit + Co Shop Modern Scrapbooking Online Class and Kit ($50): For the DIY bride that wants to oversee her own wedding album, this class and kit is the perfect tool. It can also be utilized for a honeymoon or any other future scrapbooking needs!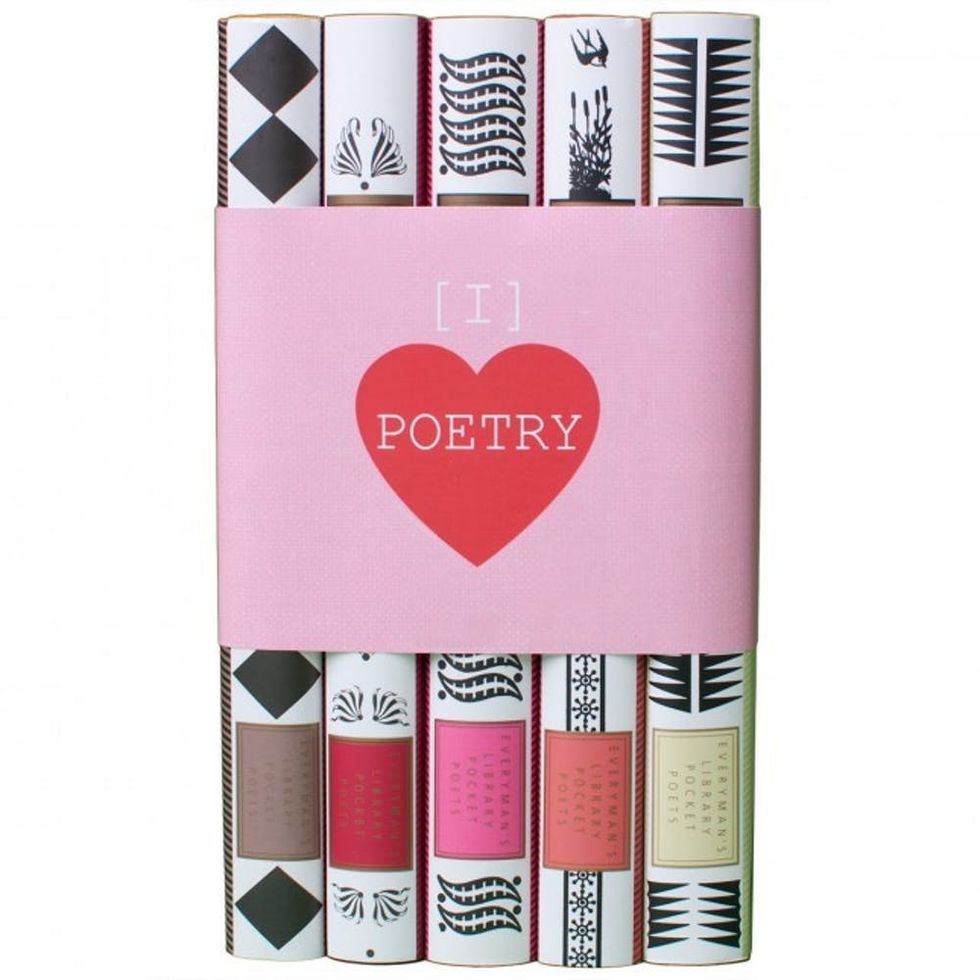 7. Juniper Books Love Poems Set ($85): If your bride is writing her own vows and needs a little guidance, this set containing poems, love letters and other romantic pieces is all the inspiration she'll need.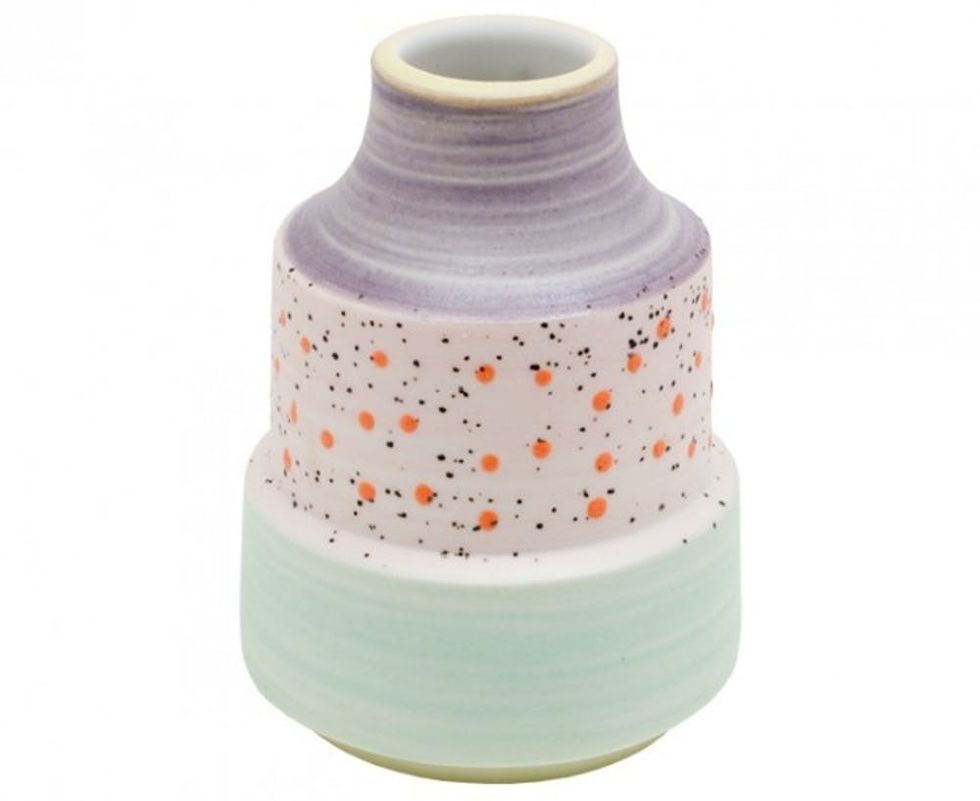 8. Gretel Home Orange Dots on Pink Porcelain Vase ($50): Give the gift of colorful porcelain with this cute flower holder. Add this to any kitchen table or windowsill to bring out even more color to any plant or flower. It's a home good that makes you feel good.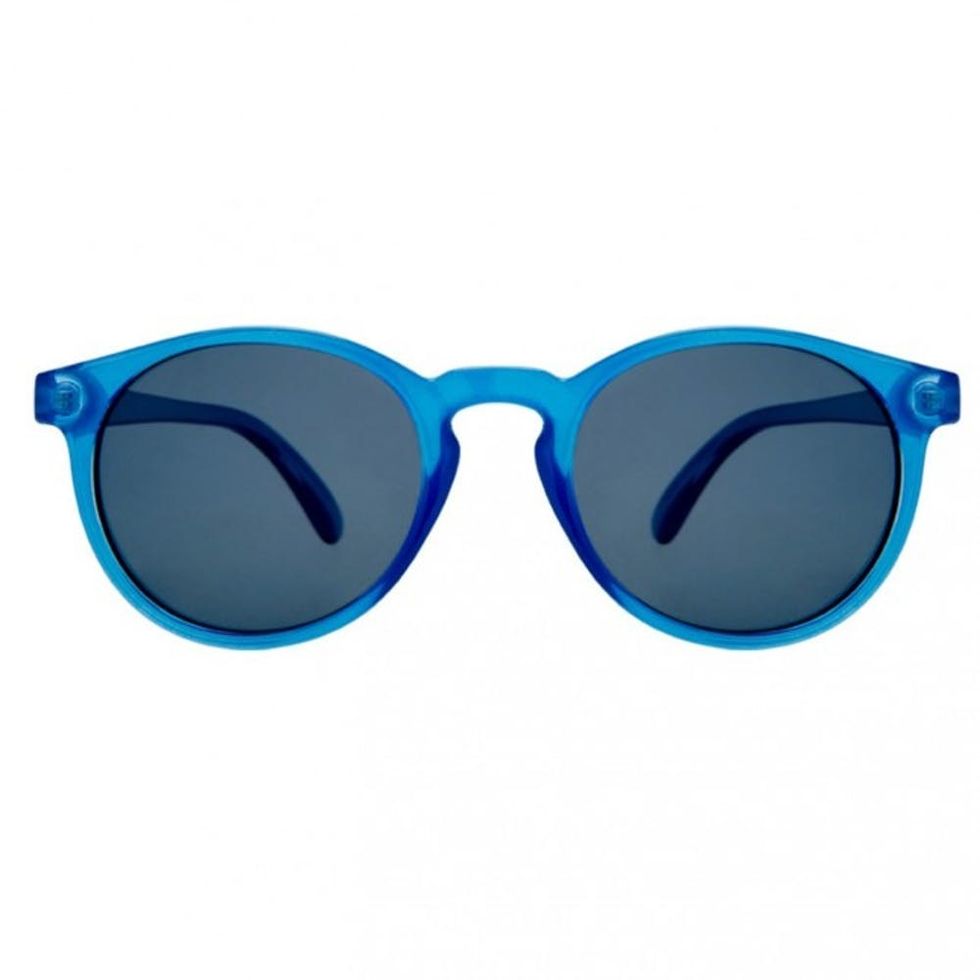 9. Sunski Dipseas Sunglasses ($55): Help your bride get ready for her honeymoon with these blue sunnies. She can wear them on the honeymoon or even use them the day of the wedding as her something blue! Either way, with future marital bliss looming so bright, she's gotta wear shades.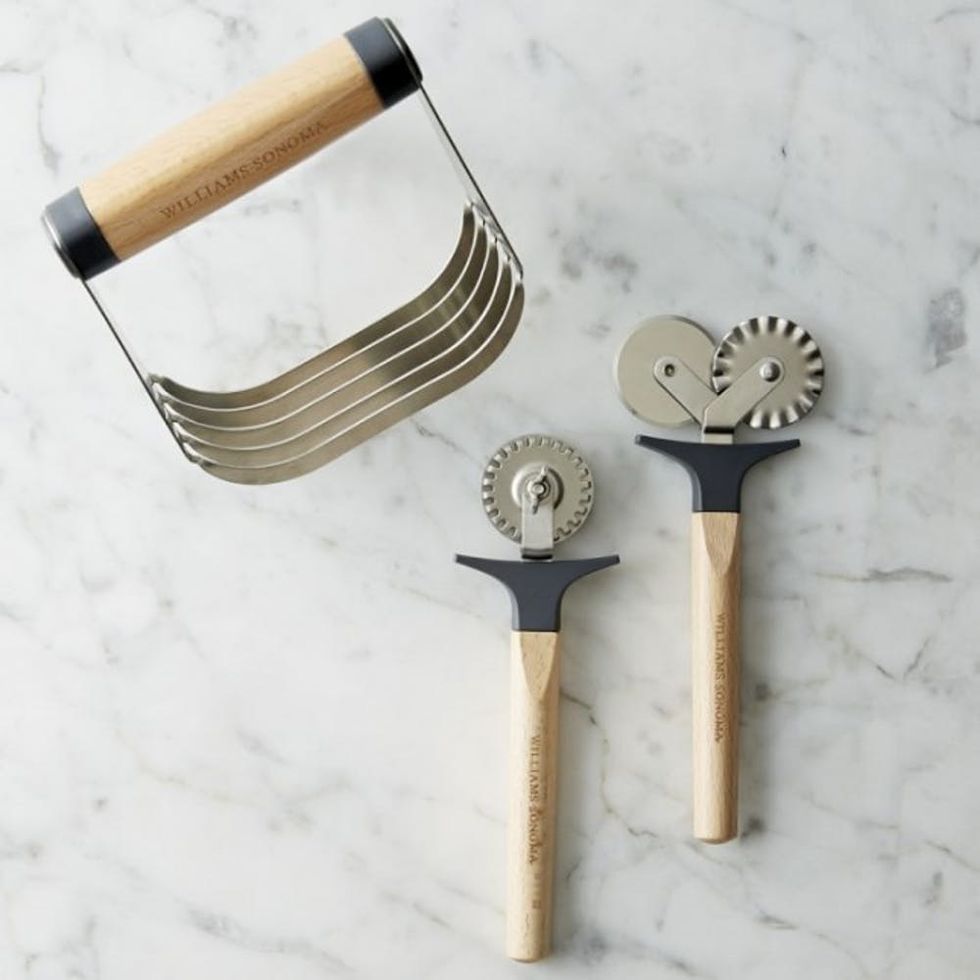 10. Williams-Sonoma Pastry Tools Collection ($35): Whether your pal is an amateur baker or just aspires to be, this set can help her on the way to baked good stardom! These bad boys will make all of your sweets look like a pro baked them (and they're also useful for making pasta)! Go ahead — get your bake on.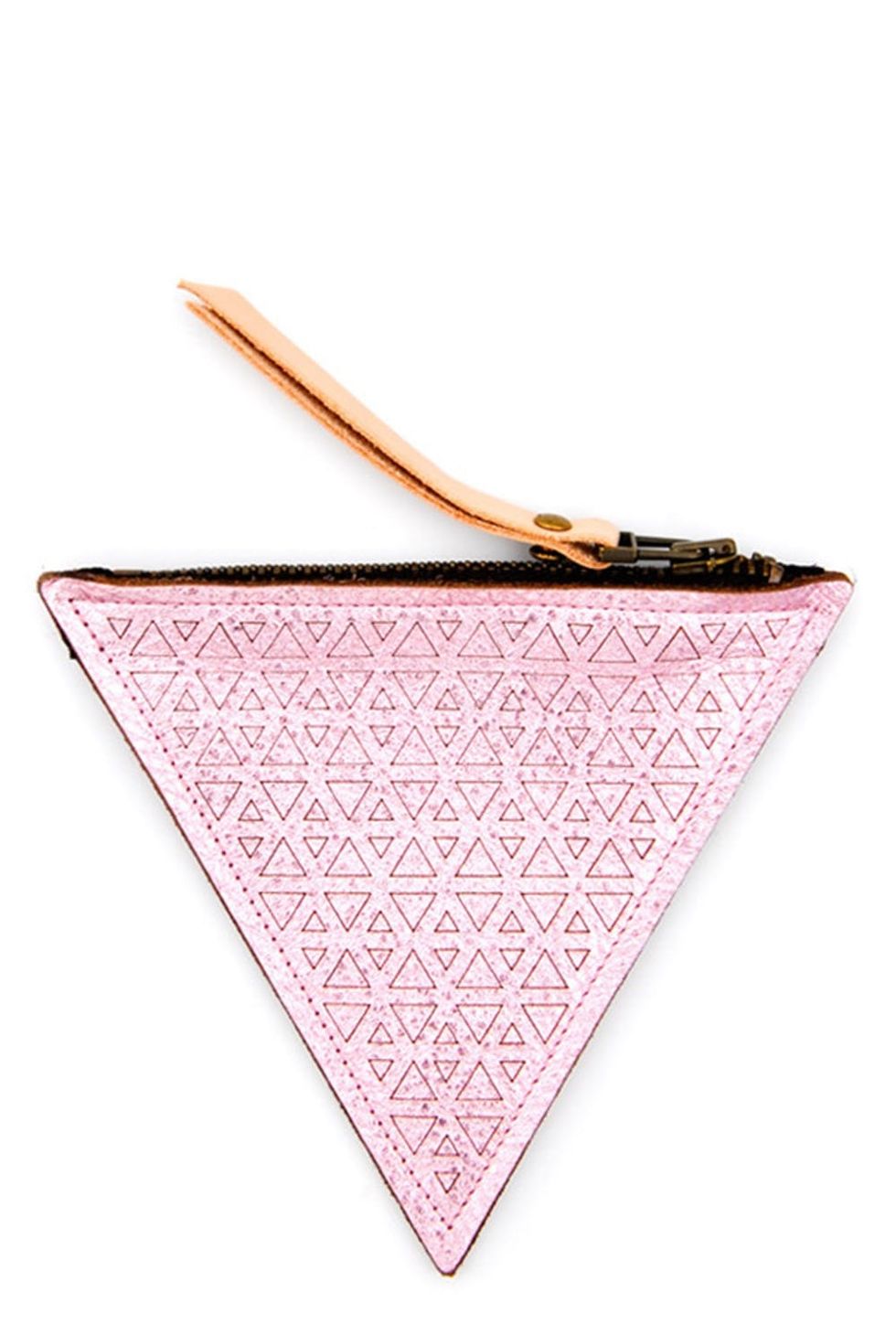 11. Leif Infinite Triangles Leather Pouch ($35): This little pouch will be your bride's best friend. It's just big enough to carry some cash, lipstick, contact case or any other little (but important) things she might need for the important pre- or post-wedding events: showers, rehearsal dinner and the day-after brunch.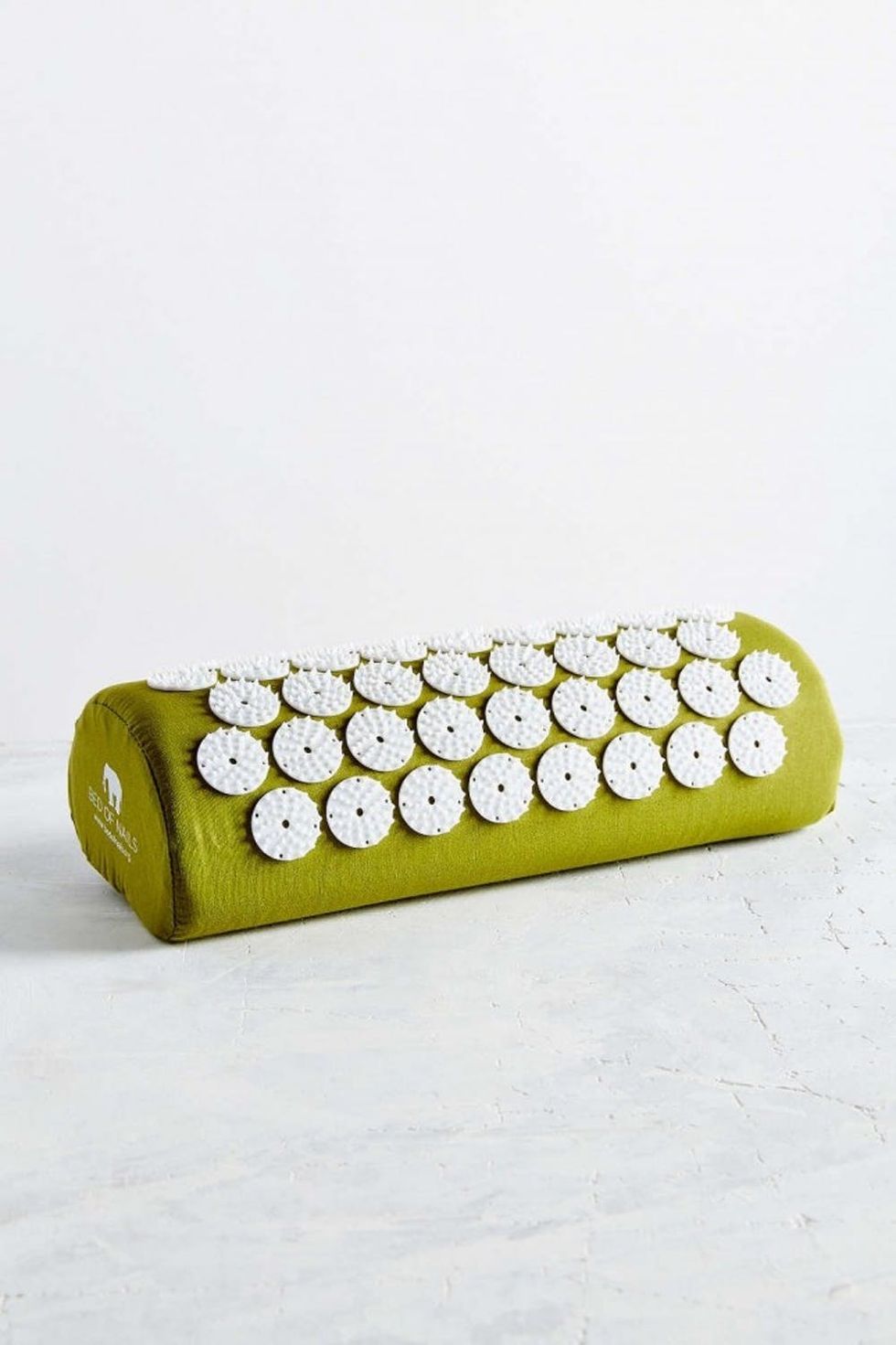 12. Bed of Nails Acupressure Pillow ($40): It's no secret that weddings can cause lots of stress, and sometimes that stress can lead to restless nights. This pillow is made to help you go from restless to restful and can help with all-over circulation as well. This is a pre-wedding must-have, because every bride needs (a lot of) good nights' sleep.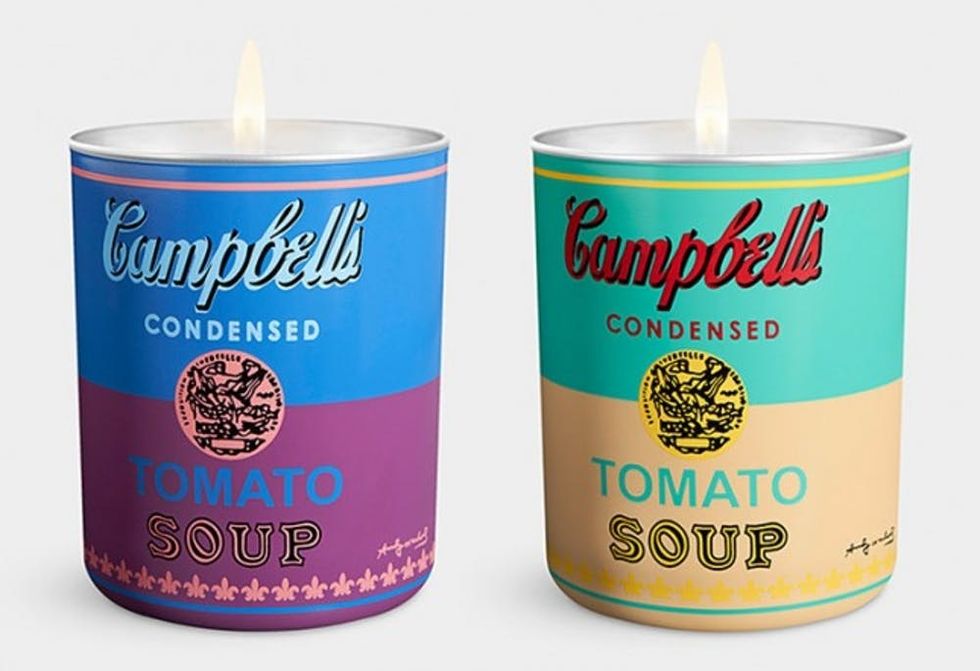 13. MoMa Store Andy Warhol Soup Can Candle ($60): This one is a mod-bride must. Not only do these candles look cool, but they smell great too (they come in tomato, basil or mint leaf)! They're sure to make any coffee table just a little more hip.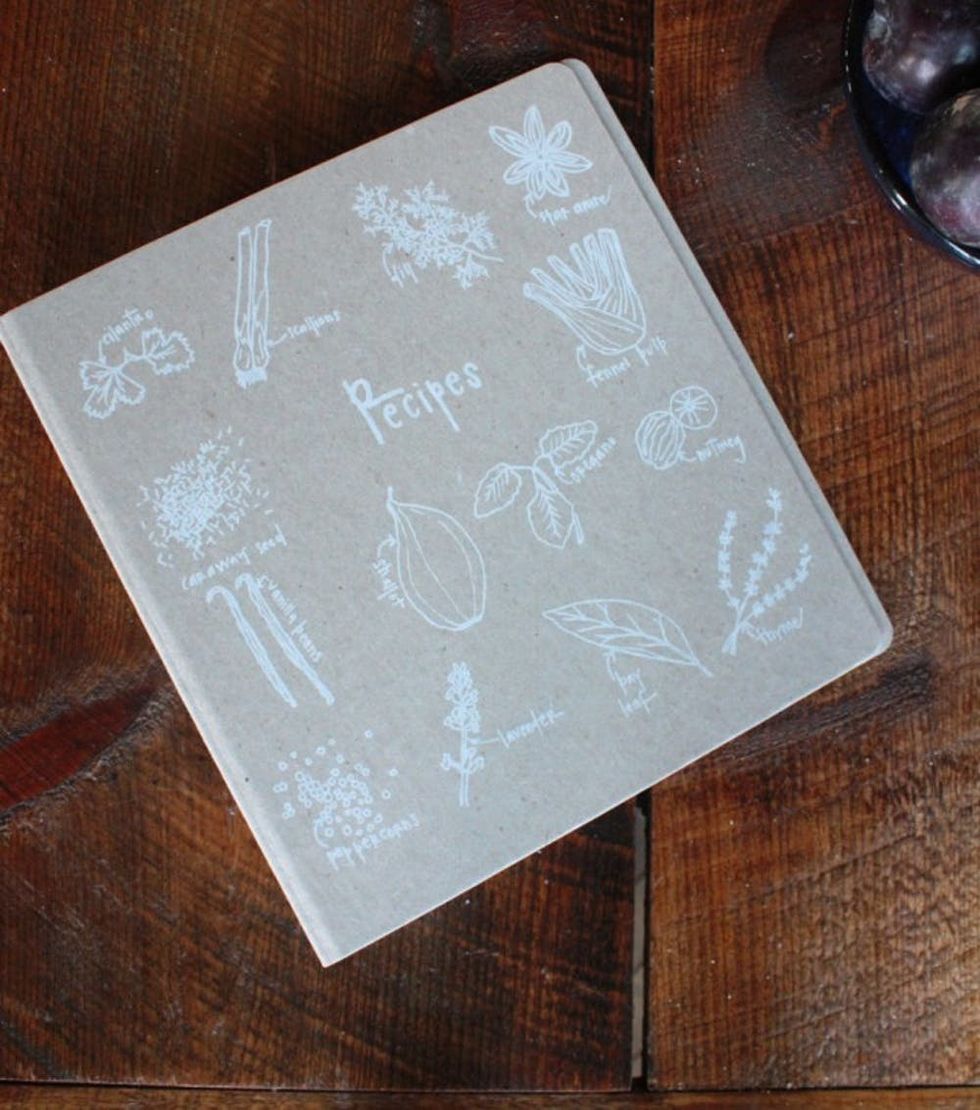 14. Girls Can Tell Sweet and Savory Herbs Recipe Binder ($28): If your bride-to-be is a Pinterest lover but totally unorganized, this binder will be her saving grace. Printed on eco-friendly paper, this binder has tabs and labels and can fit up to 200 sheets of kitchen goodness. It's just as good as pinning, but IRL.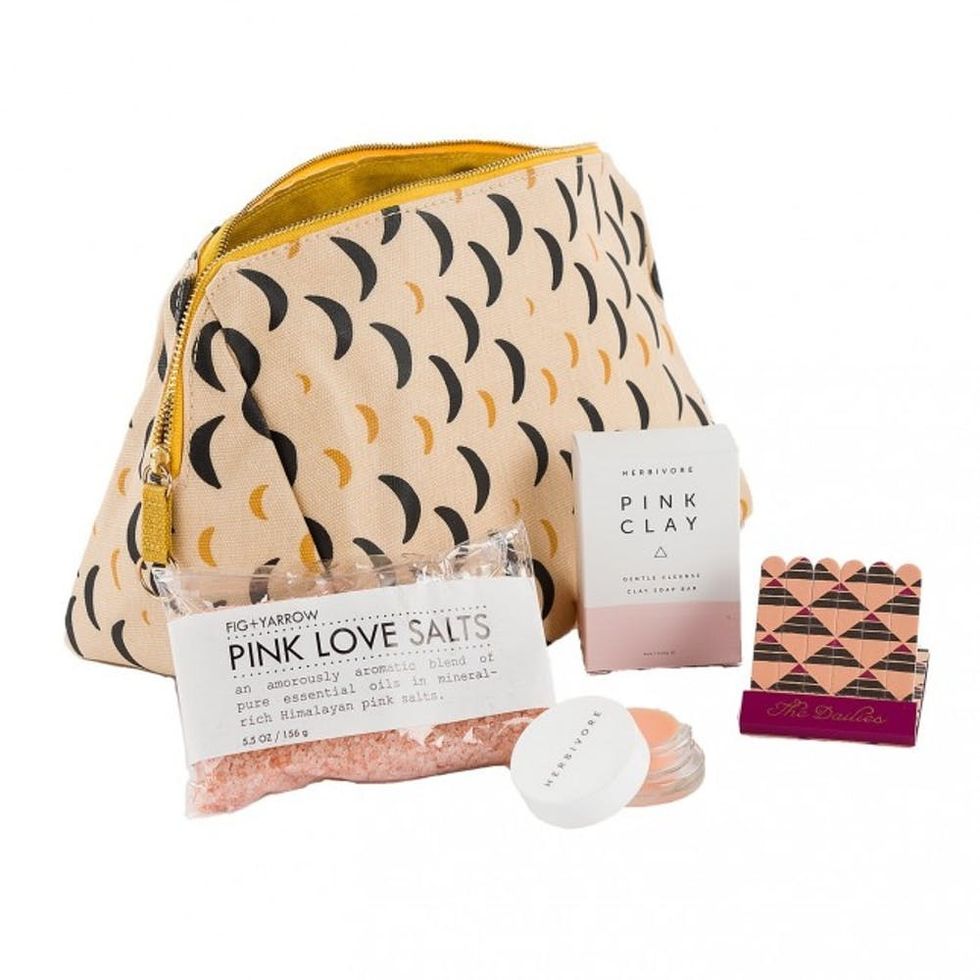 15. Huckberry Pamper Her Gift Set ($85): Pre-wedding spa packages can cost an arm and a leg. This kit lets you bring the spa to her. She can use it before or after the big day, in the comfort of her own home.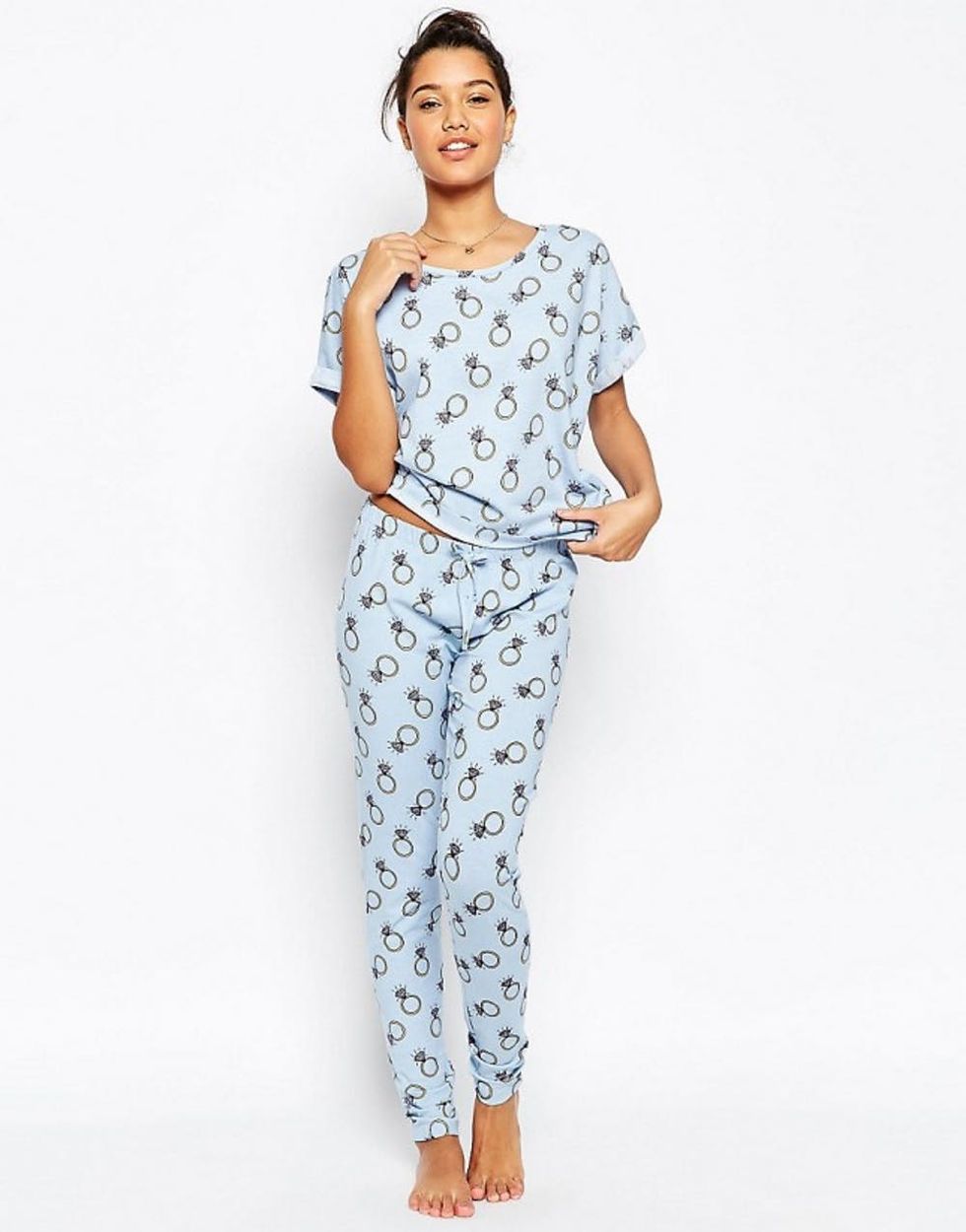 16. ASOS All Over Ring Print Tee & Legging Pajama Set ($41): This takes "put a ring on it" to a whole new level! These perfect "night before the wedding" PJs are not only comfy, but also help your bride not take the whole day too seriously. She could use it as her getting-ready outfit too!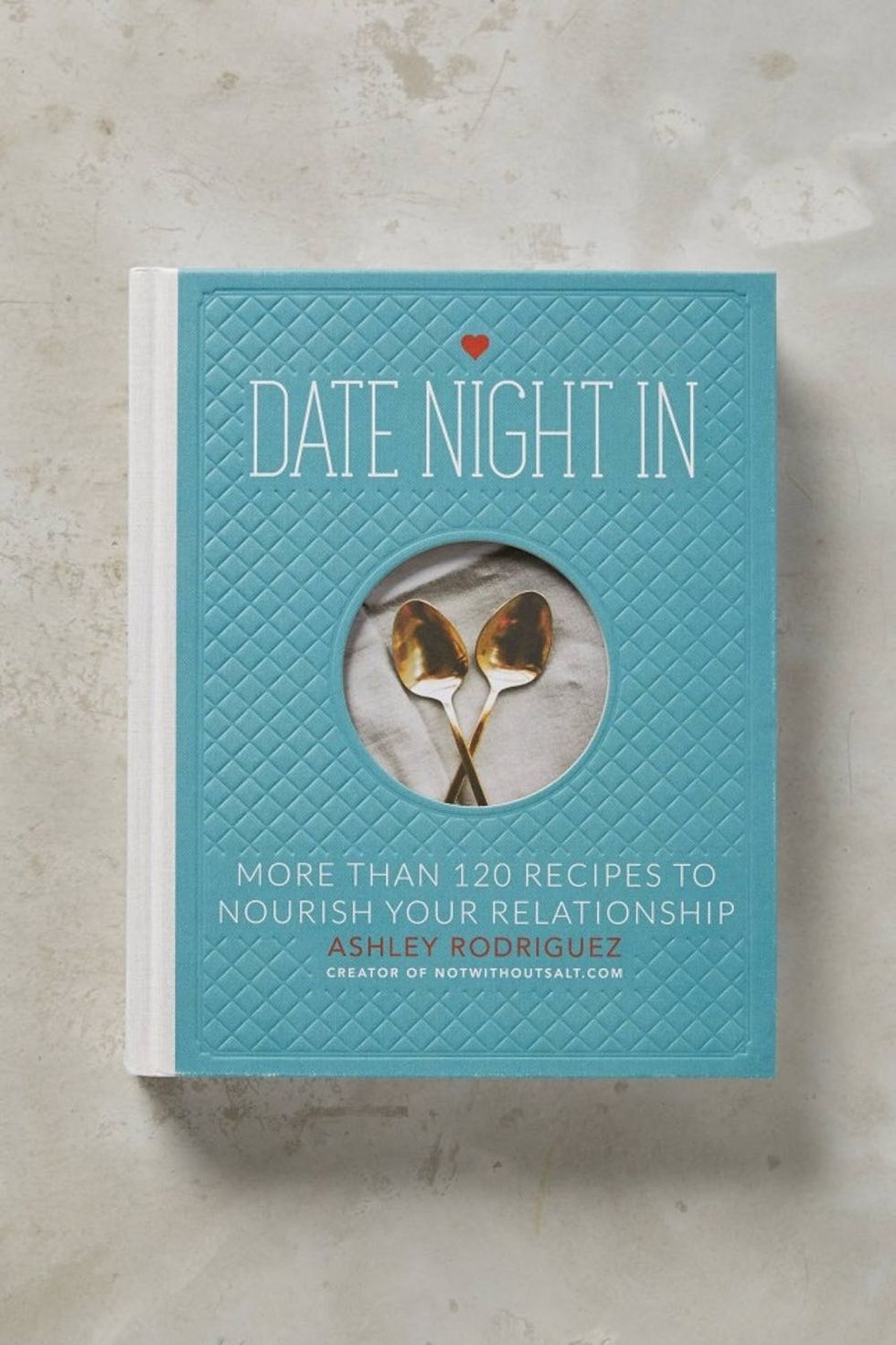 17. Date Night In by Ashley Rodriguez ($28): Weddings are not only a bit exhausting — they're also pretty pricey. That doesn't mean your bride (and her groom) can't still have some newlywed date nights. These recipes are meant to be used on a weekly basis to help you get back to normal after all of the wedding hoopla.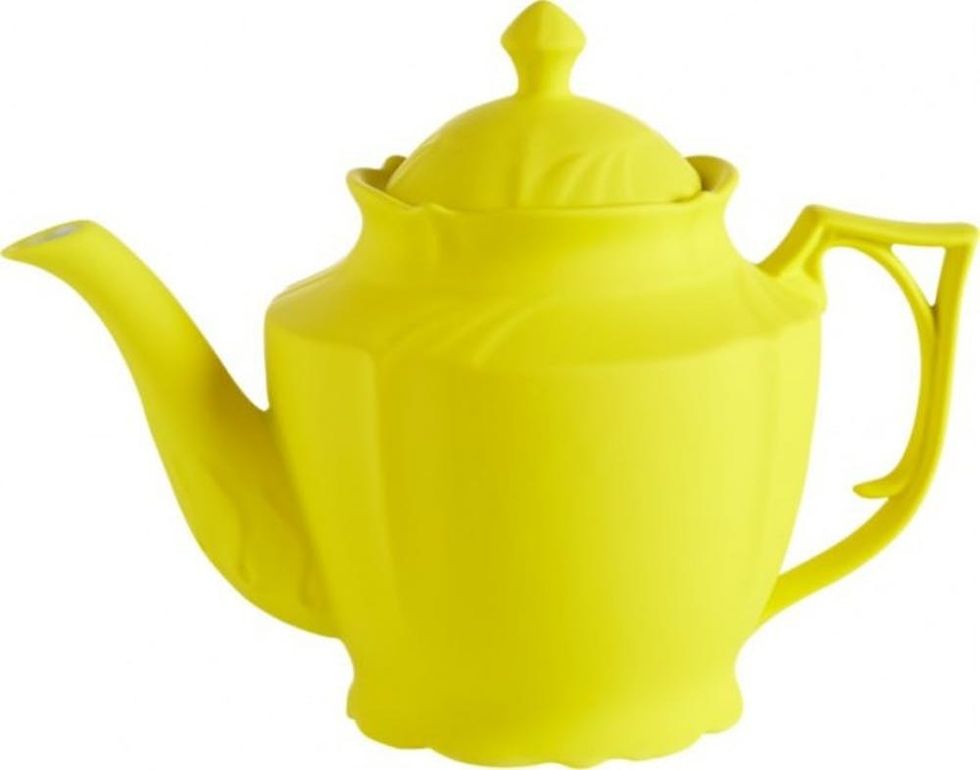 18. CB2 Lizzy Teapot ($15): Kick it old school with this tea party-ready pot. Made with silicone instead of porcelain, this pot will provide your bride with all her calming tea needs. It's sure to be the talk of the tabletop.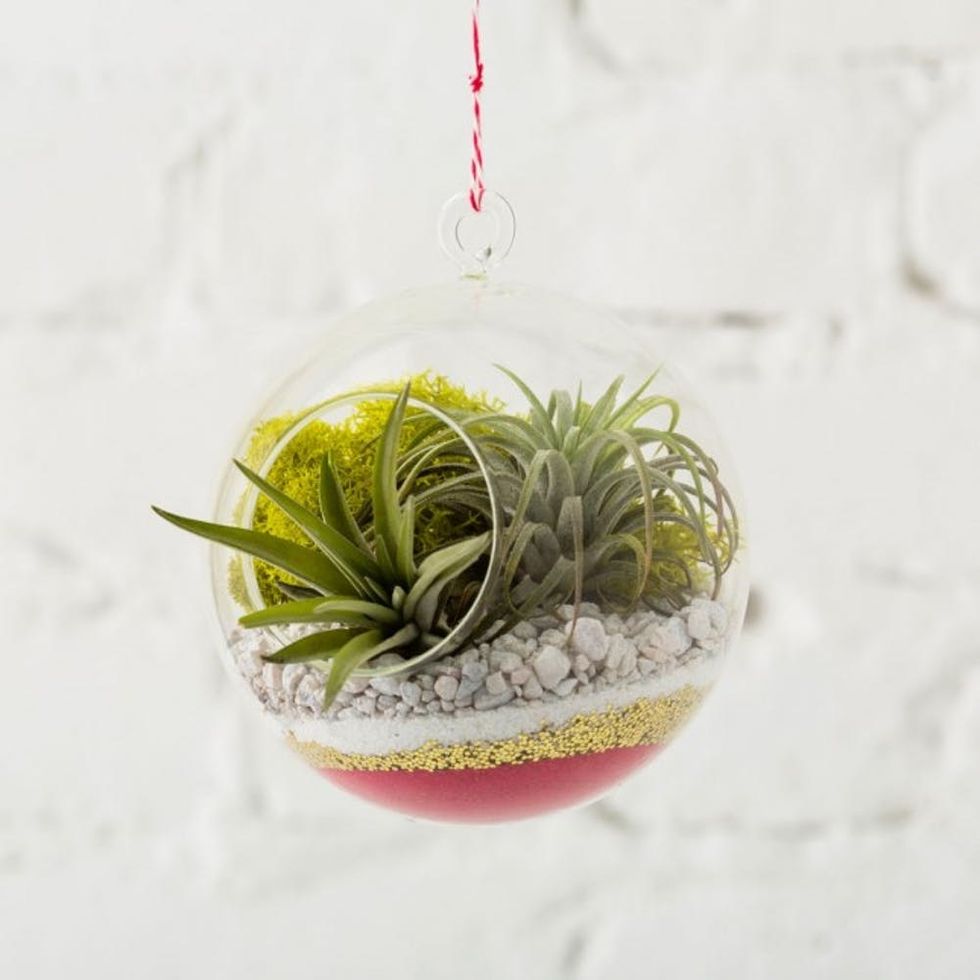 19. Brit + Co Sand Art Terrarium Kit ($29): Who knew plants and glitter could look so good together? This terrarium kit offers a little green to add to any space. It can also be a fun project to focus on when the wedding planning gets to be too much.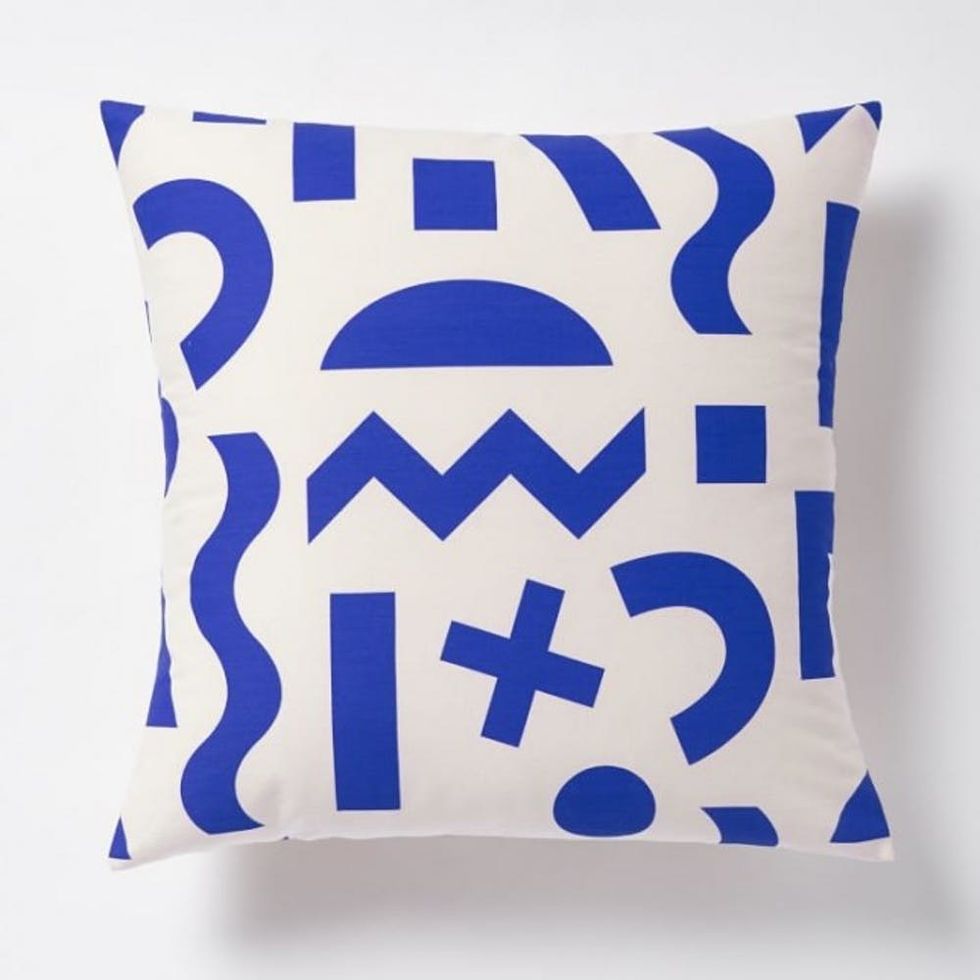 20. Dusen Dusen Pillow ($39): Something blue that's comfy too! These fun, comfy pillows add a great splash of shape and color to any couch, bed or even bridal suite.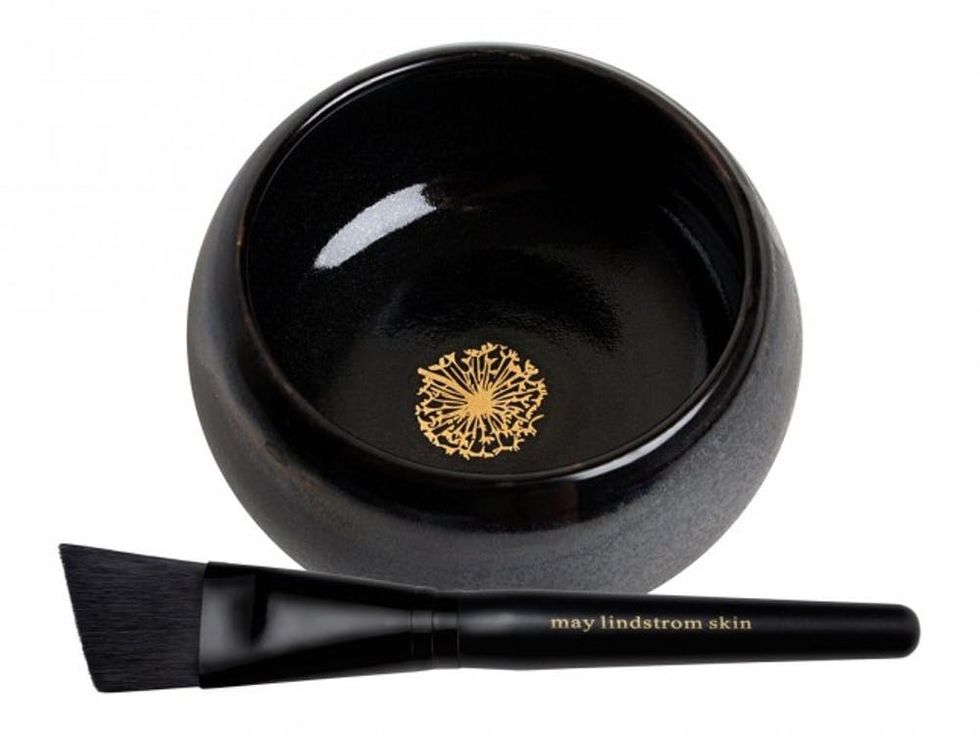 21. May Lindstrom Skin Masque Treatment Brush & Bowl ($64): Pre-wedding beauty routines can be tricky (and expensive). If your bride wants glowing skin on her big day, she can use this tool set to get her best face at home.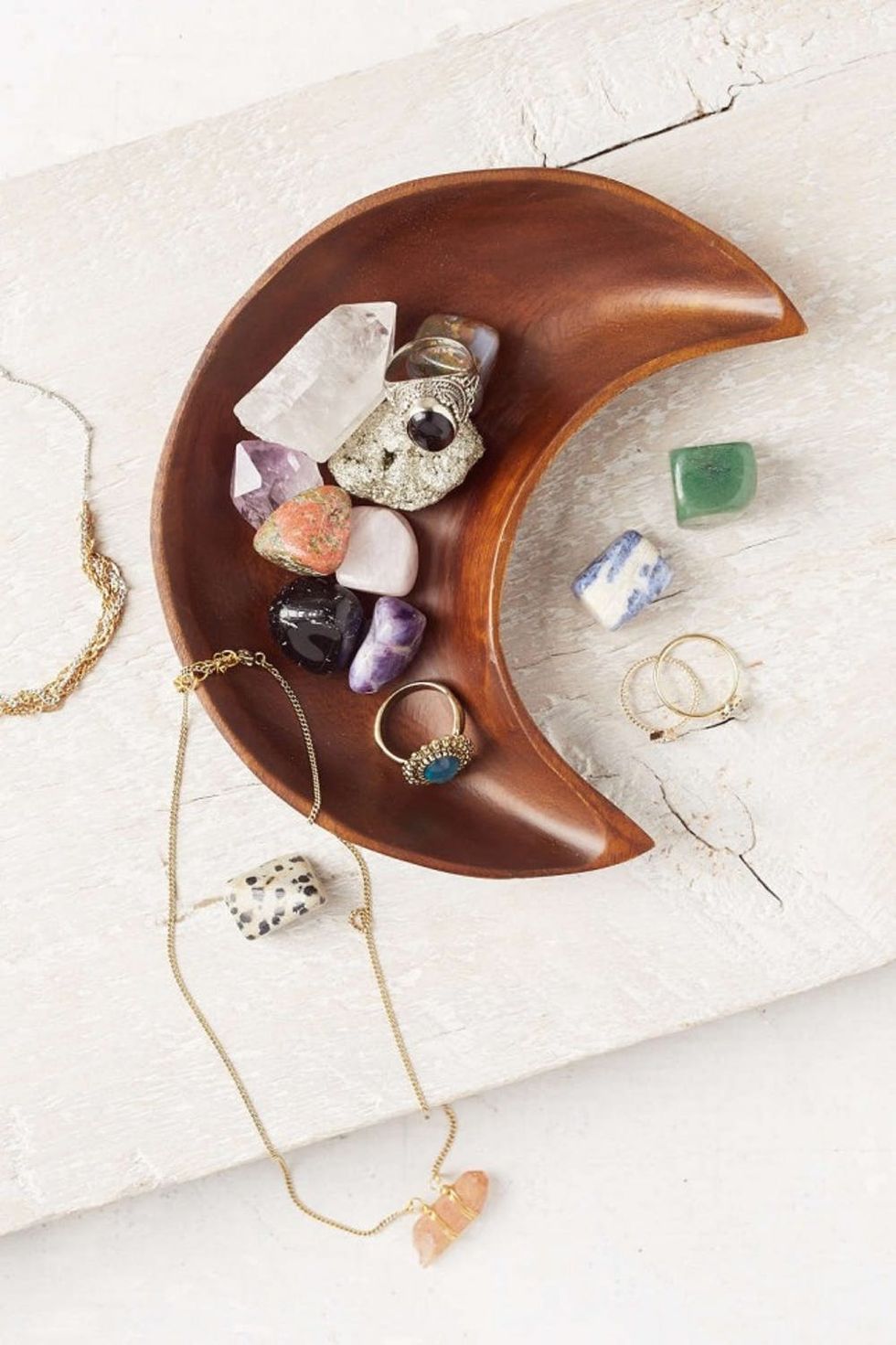 22. Urban Outfitters Crescent Moon Catch-All Dish ($14): Some brides don't need a ring dish — they need an everything dish. This dreamy catch-all can hold all of the things. If you're thinking beyond the nightstand, this could look great on a coffee table too.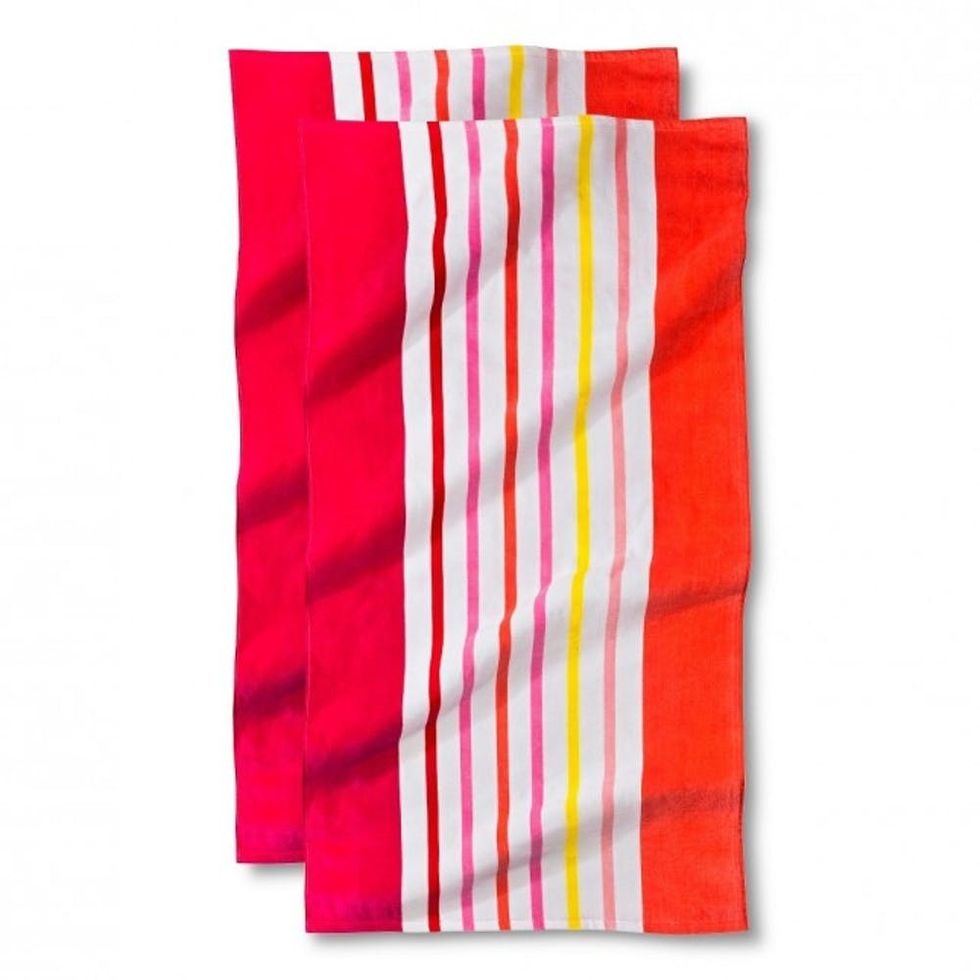 23. EV Summer for Target Warm Stripe Beach Towel Set ($16): As much as she's been dreaming of her wedding, she's been dreaming of the perfect honeymoon even more. If the lovebirds are beach bound (or just hitting the sand for some pre-wedding chill time), these bright towels will brighten up even the sunniest beach.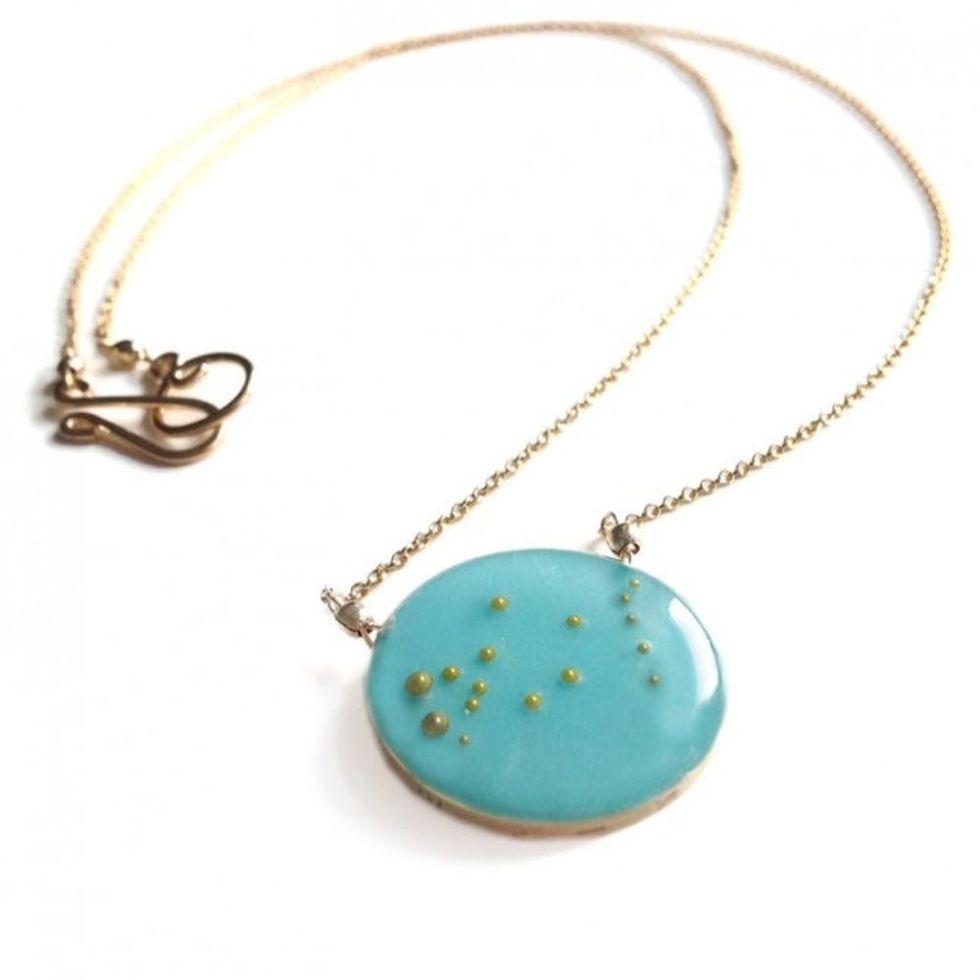 24. Carla De La Cruz Jewelry Turquoise Zodiac Necklace ($95): For the horoscope-obsessed bride-to-be (who also needs her something blue), this necklace is the perfect personal token. This could double as a great wedding and/or birthday present too.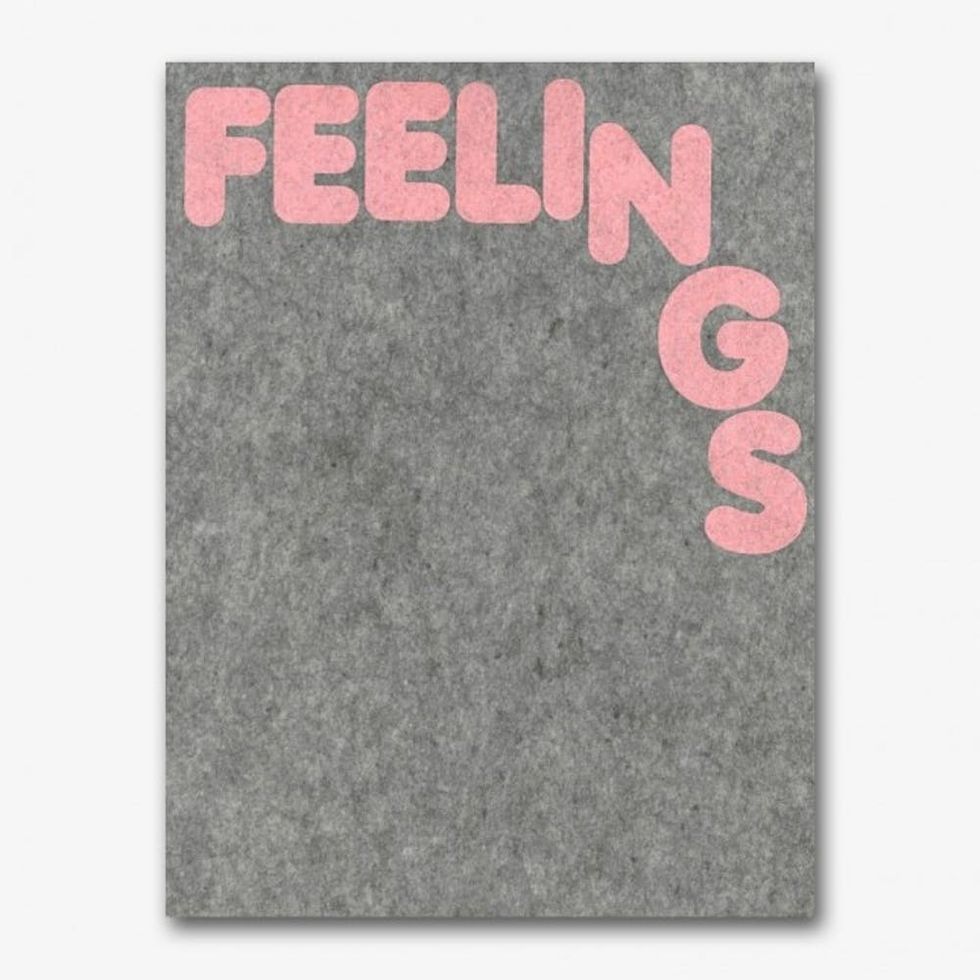 25. Feelings – Soft Art by Tracey Emin ($35): This whimsical book would make a perfect gift for the art lover or maker (who is surely also feeling some feelings). This book looks at different contemporary artists and the different materials they use in their work. It's the perfect addition to your bestie's night stand or coffee table.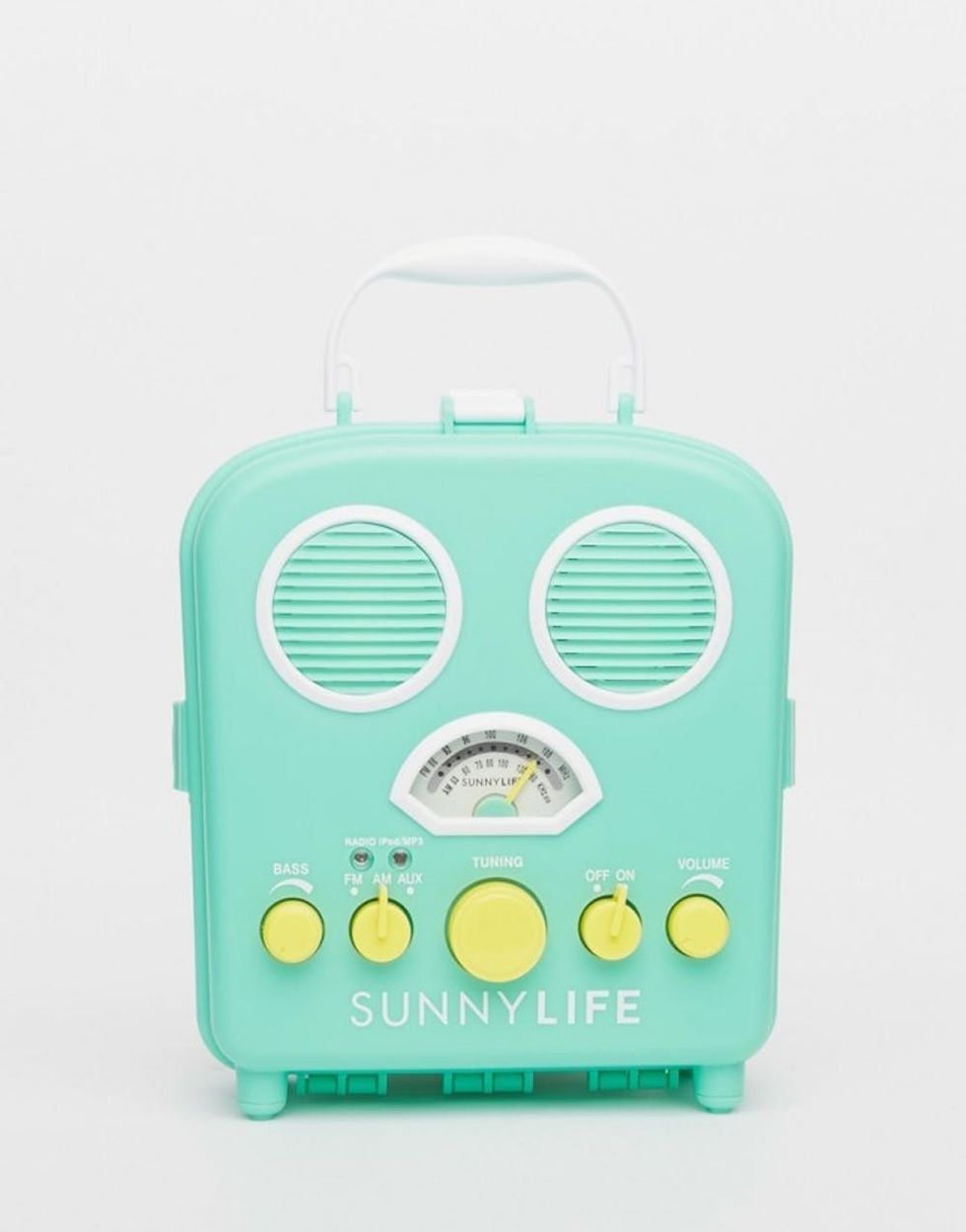 26. Sunnylife Beach Sounds Radio ($61): If she's hitting up a tropical destination for her honeymoon, she's going to need some good tunes by her side. Perfectly compact with an iPhone hook up, this makes for a colorful beach buddy. Added bonus: It fits nicely in a carry on.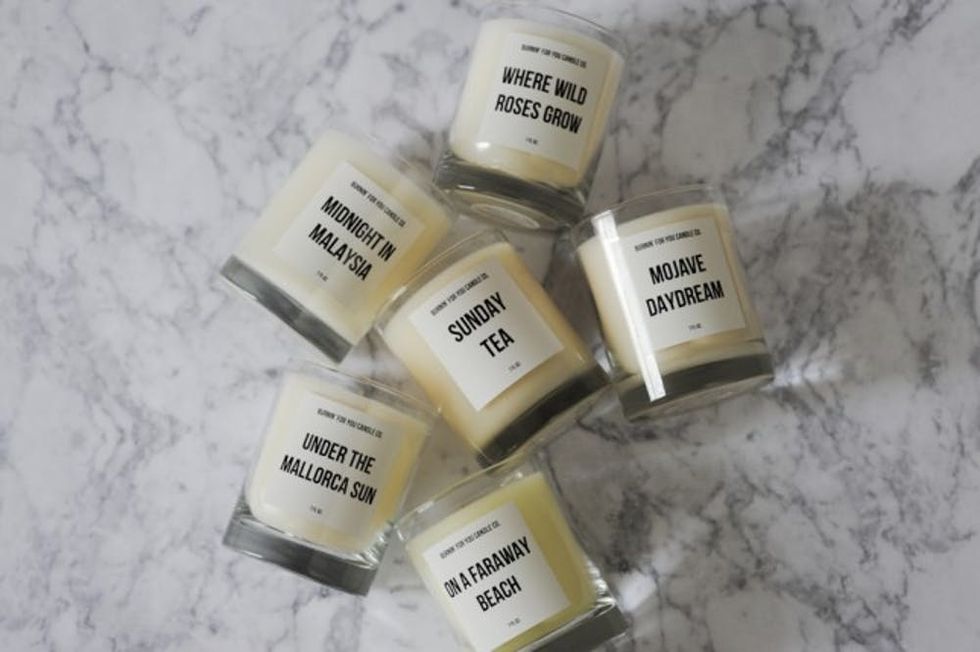 27. Burnin' for Your Candle Co. Candle ($32): Think of these as aromatherapy for beginners. These candles transport you to your favorite places (hello, honeymoon prep!) and provide a calming force that is necessary for pre-wedding jitters.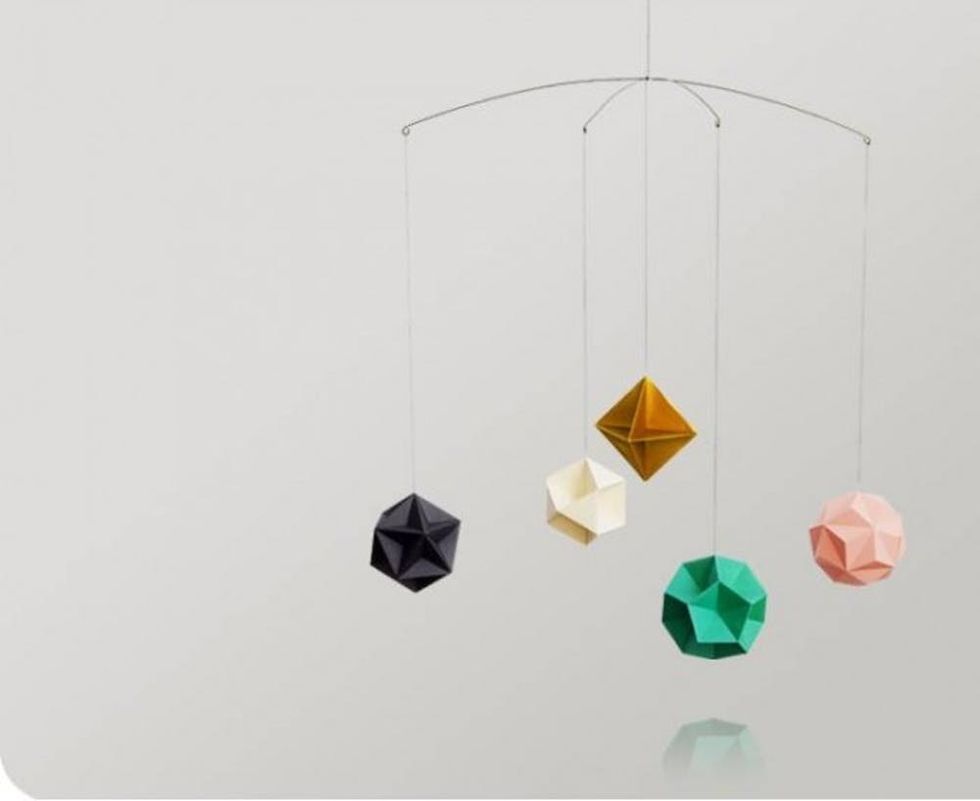 28. Gretel Home Themis Prism Mobile ($47): Mobiles aren't just for cribs anymore. This makes a great gift for a bride who loves some minimal design in her life. It'll even look great hanging on the porch.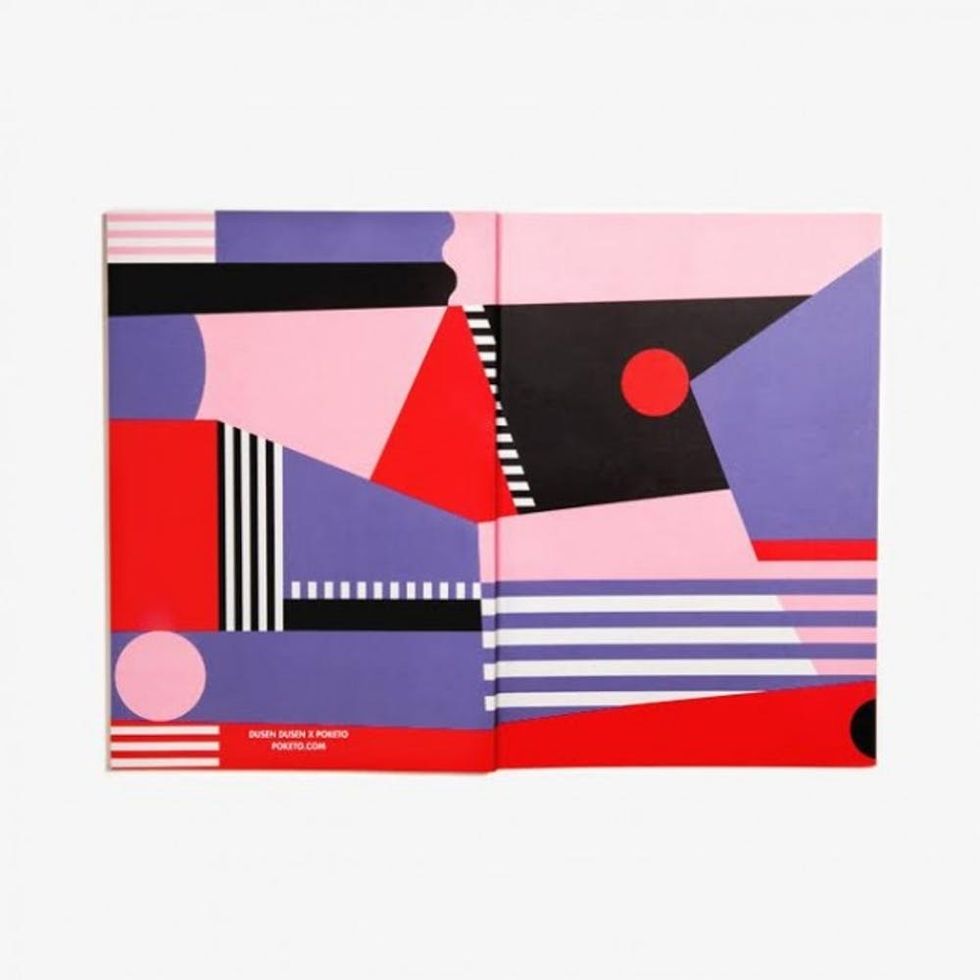 29. Dusen Dusen Color Field Notebook for Poketo ($16): Notebooks and planners are necessities for busy brides. This notebook fits perfectly in any bag and has a fun burst of shapes and colors. Wedding planning doesn't always have to be so serious!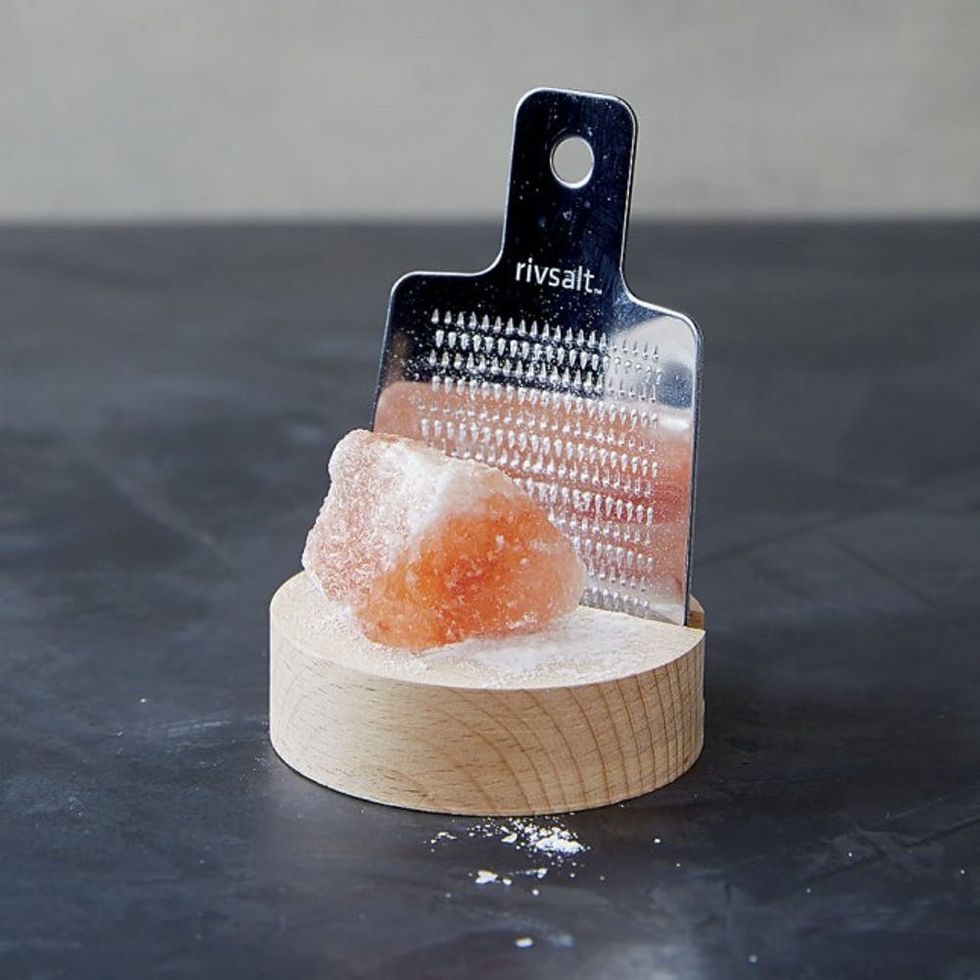 30. CB2 Himalayan Rock Salt and Grater Set ($30): For brides who take their salting seriously. Pink, tough and oh-so foodie friendly, this salt grater is super helpful in the kitchen and looks great on display. It's sure to impress any chef.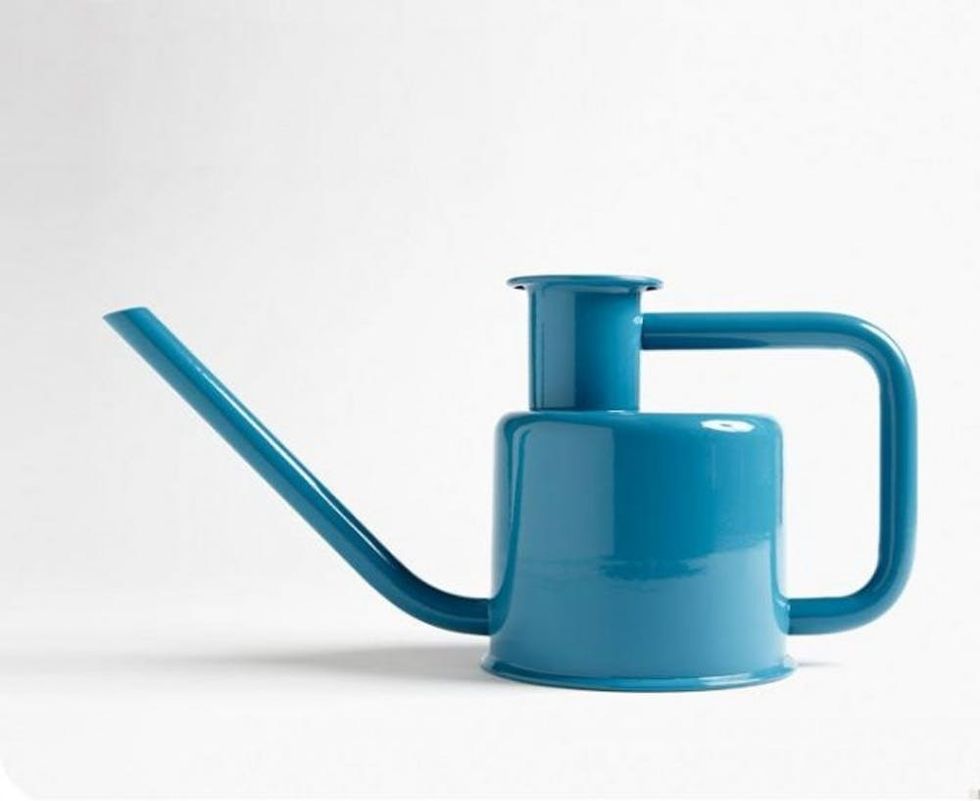 31. Gretel Home Watering Can ($67): Watering plants never looked so good. Your plant-loving bride can use this stunner for hydration or display.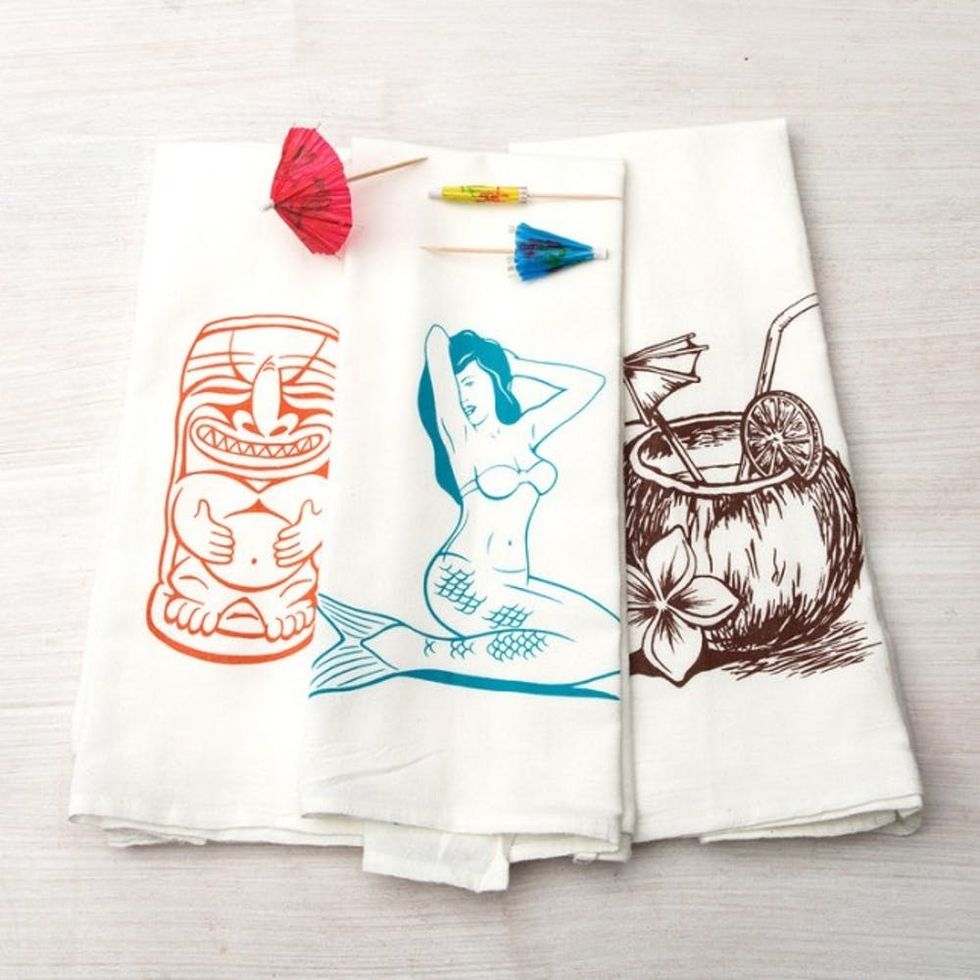 32. Counter Couture Tropical Tea Towel Trio ($32): Let's be honest — most kitchen towel sets are pretty plain. This retro set, however, is sure to liven up the kitchen. It's perfect for the home bar of any tiki lover.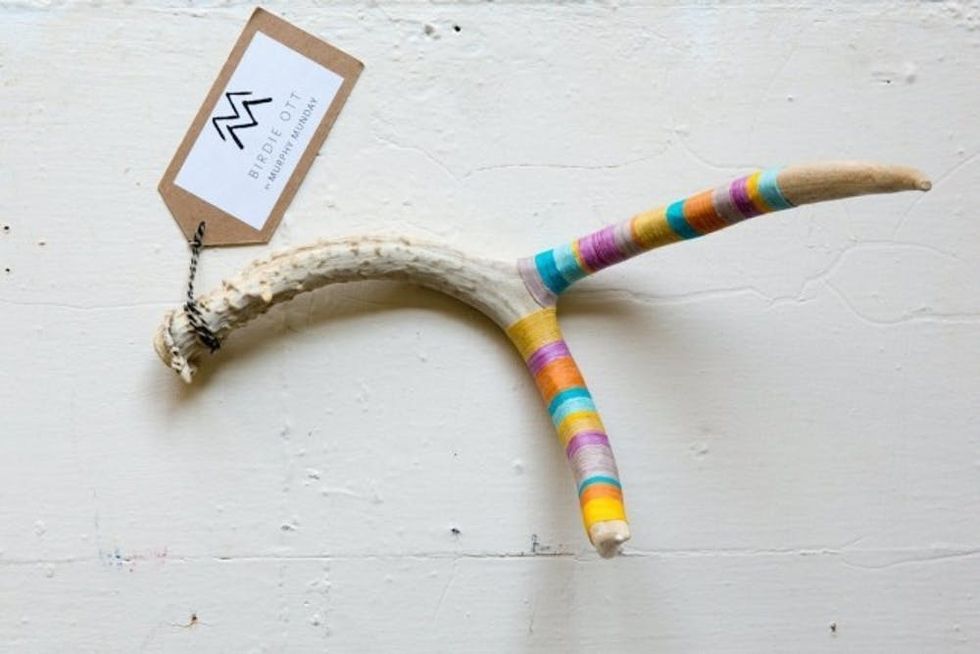 33. Birdie Ott Deer Antler ($60): If taxidermy is a little too real for your bride's home decor, this colorful antler might just do the trick. No two antlers by this maker are the same, making this unique gift even more so. It's definitely a detour from the typical registry buy.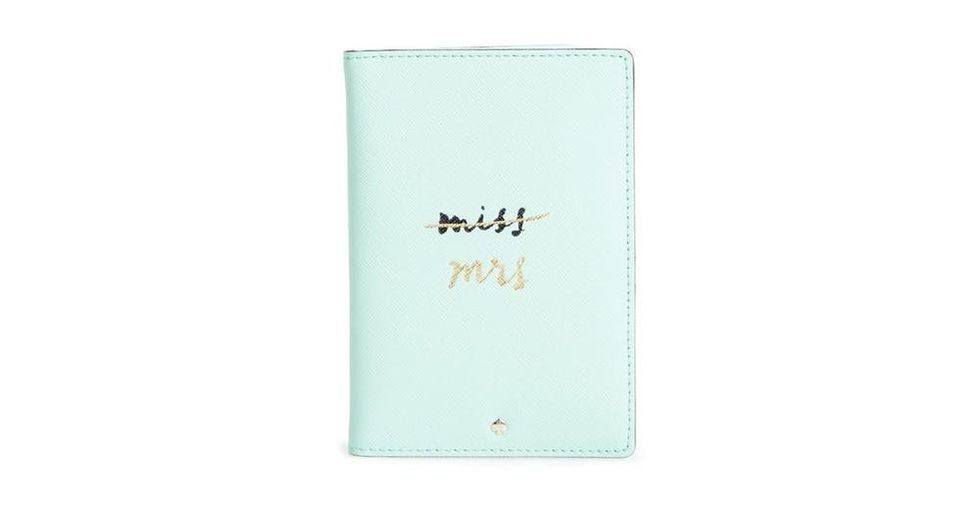 34. Kate Spade Wedding Belles Travel Passport Holder ($78): What's more important on a honeymoon than your passport? This cover boldly states "I'm a newlywed," and could be a great conversation starter on the long flight to paradise. Not to mention the bright color means it's almost impossible to lose.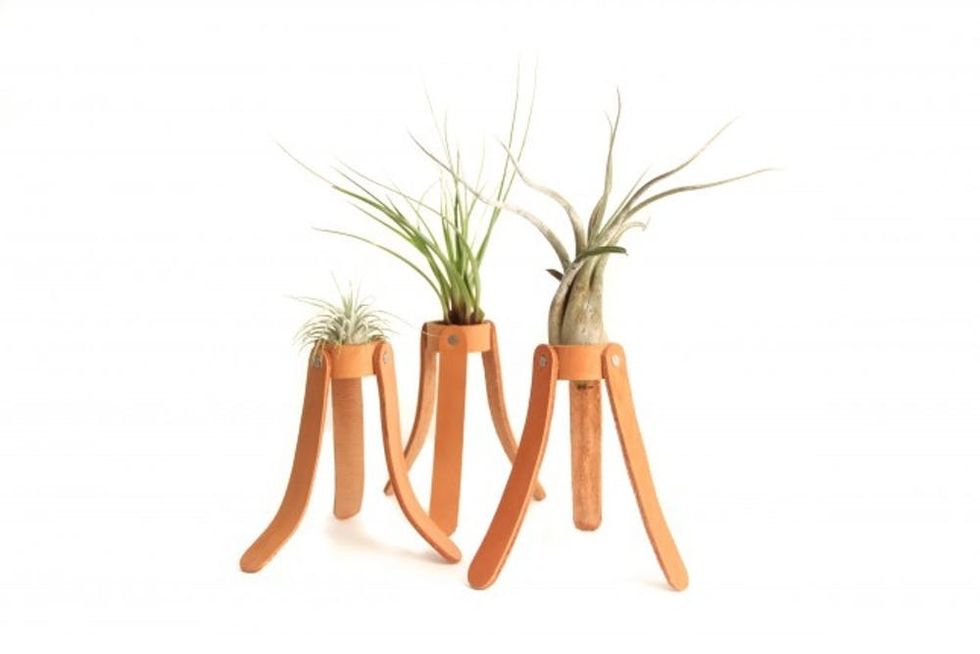 35. Jay Teske Leather Co. Leather Airplant Holders Set ($70): This isn't your mother's houseplant pot. Spruce up an otherwise boring space in your home or office with this unique holder.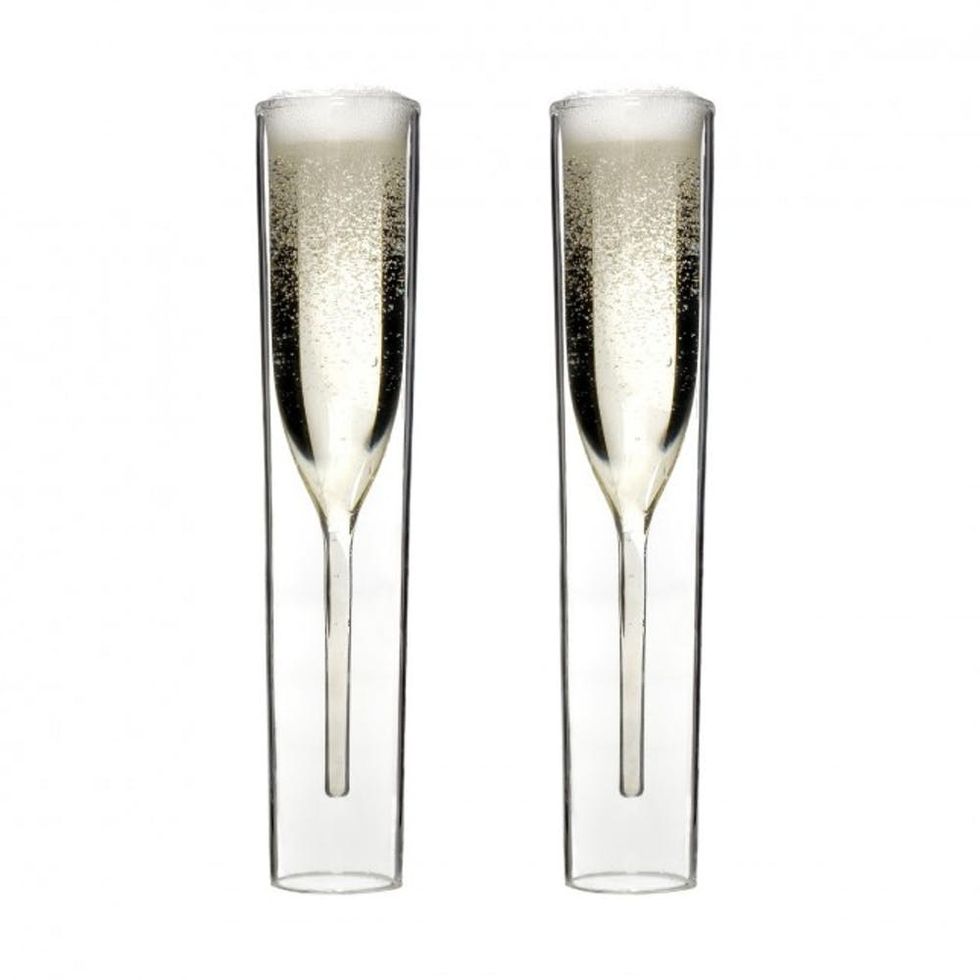 36. Alissia Melka Teichroew Inside Out Champagne Glasses ($70): Mr. and Mrs. champagne flutes are pretty old school, so why not give them an ultra modern spin? These are great for pre-nuptial mimosas or any leftover wedding champagne. Sipping on bubbles never looked so artsy.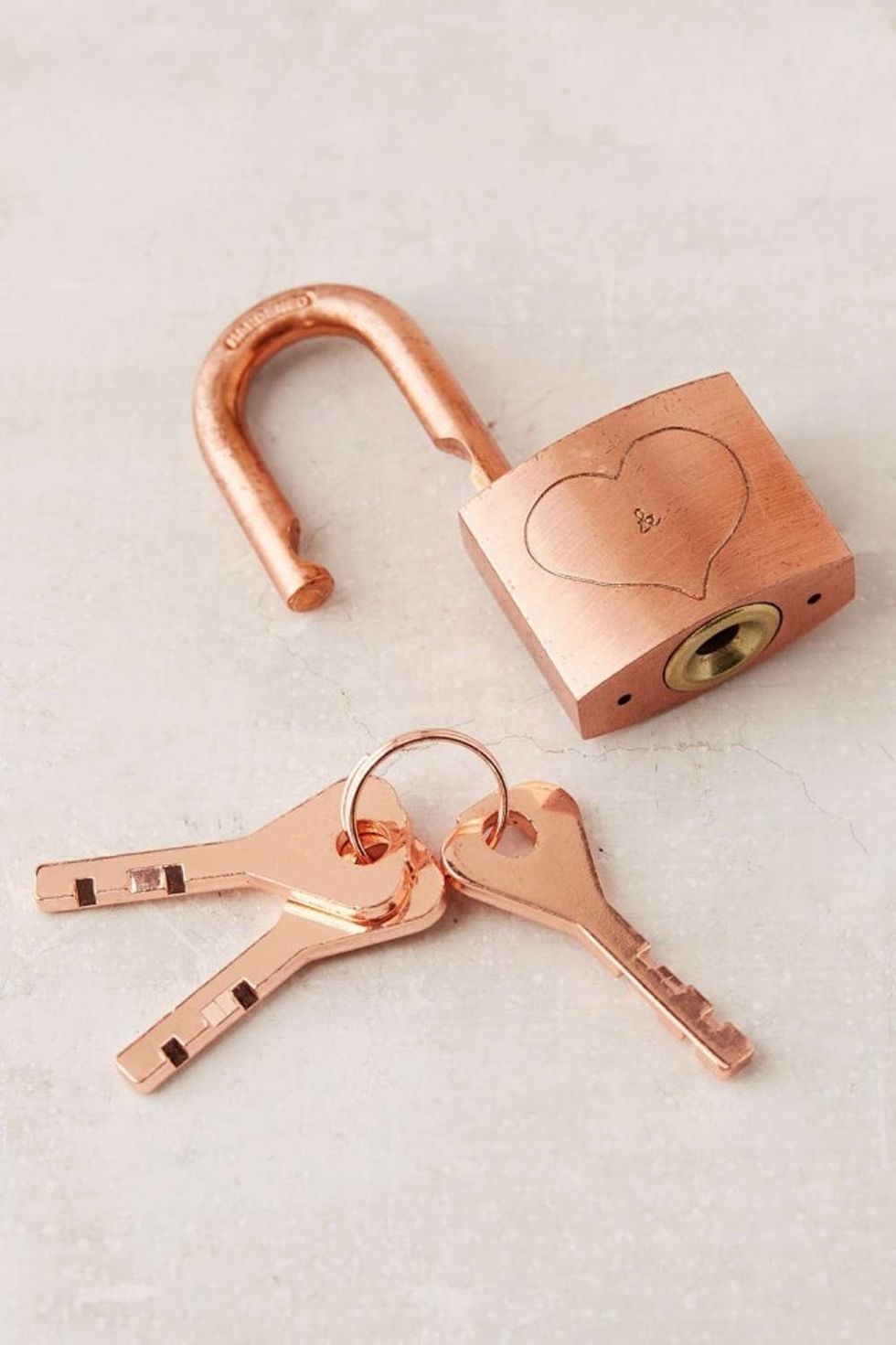 37. Urban Outfitters Lovers Lock and Key ($14): Love lockdown, indeed! While your bride and her future hubby may not be able to add their lock to the famous Pont des Arts bridge in Paris anymore, they can still display their love (and add their initials) anywhere they'd like. Ben and Leslie would be proud.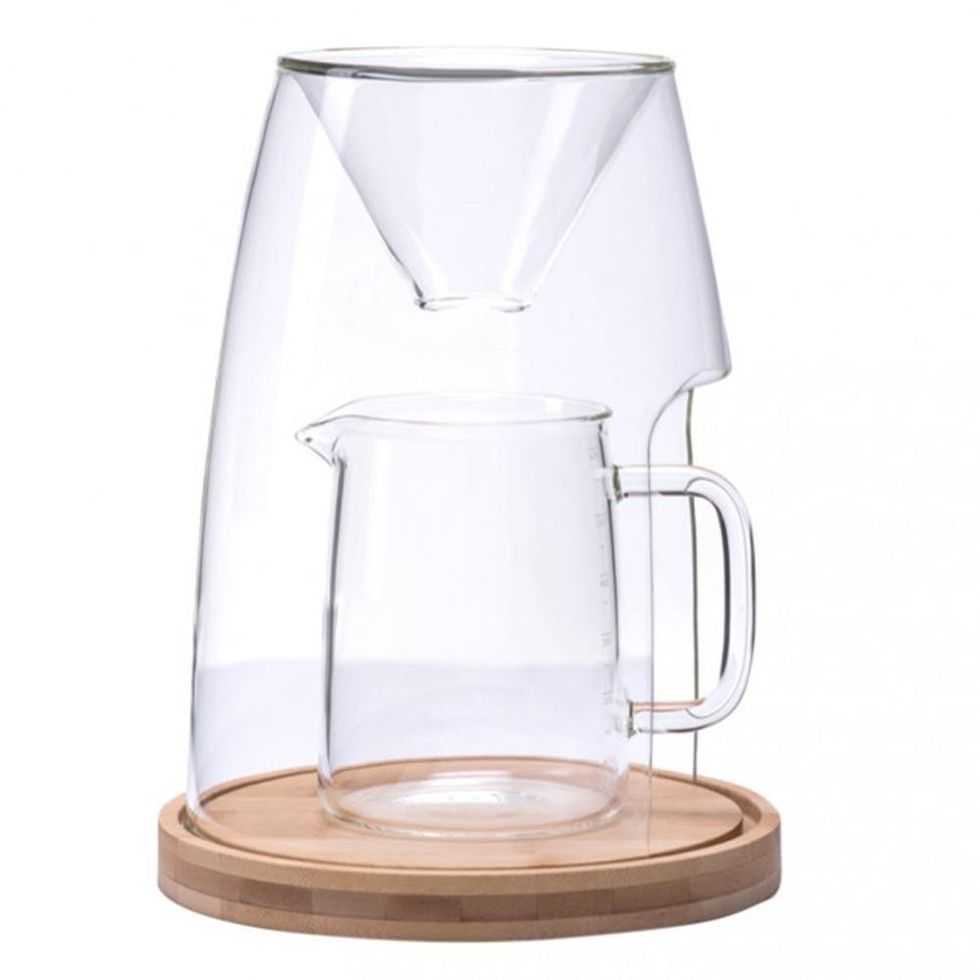 38. Manual Pour-Over Coffee Maker ($100): This one's for the java-loving bride-to-be. You can make as much (whole pot) or as little (just a cup) as you need, and pour-overs help guarantee that your coffee will come out just as you like it.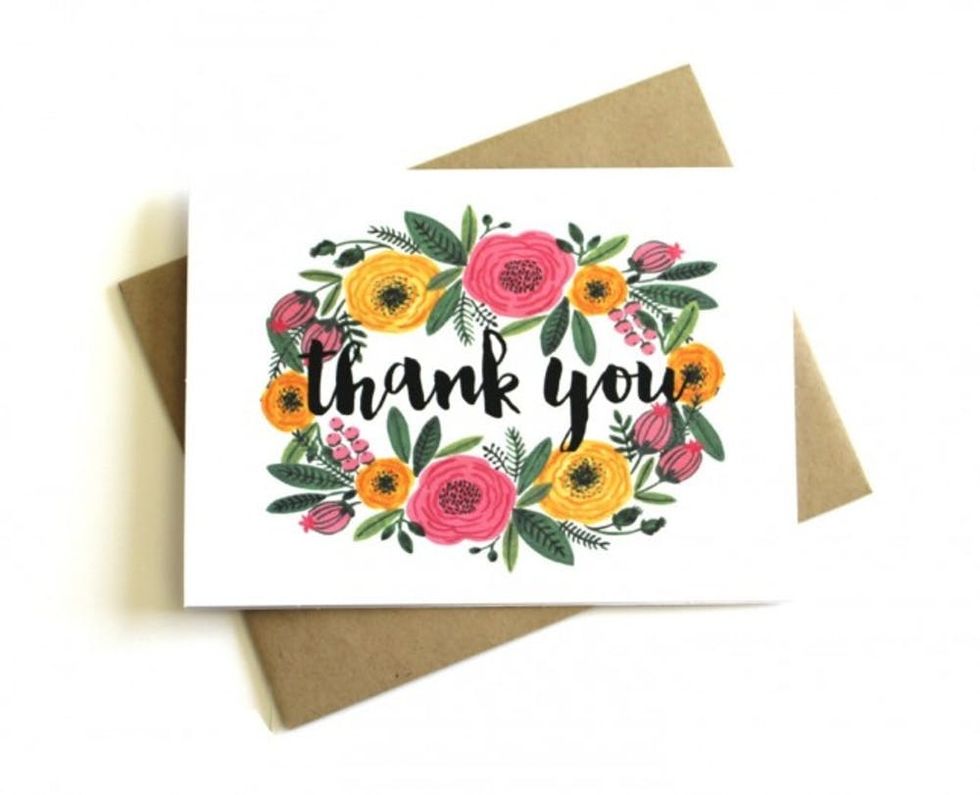 39. Simply C Boutique Floral Thank You Card Set ($8): Before newlyweds can truly enjoy that post-wedding bliss, they have to tackle the daunting task of thank-you cards. This gift will come in handy pretty quickly and help your girl out big time.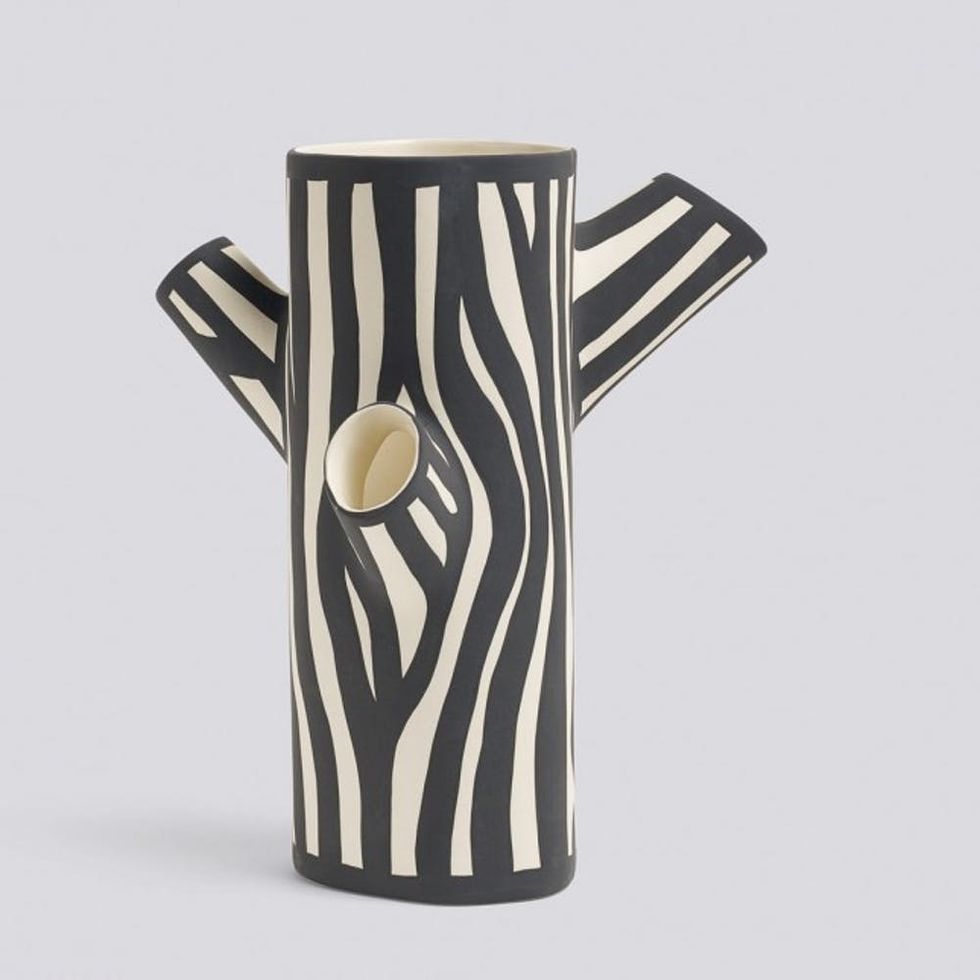 40. HAY Tree Trunk Vase ($89): When you can't go to the art museum, you bring the art museum to you! It doesn't get more unique than this tree trunk vase. Pro tip: Your bride can use it to show off her bouquet to post-wedding house guests!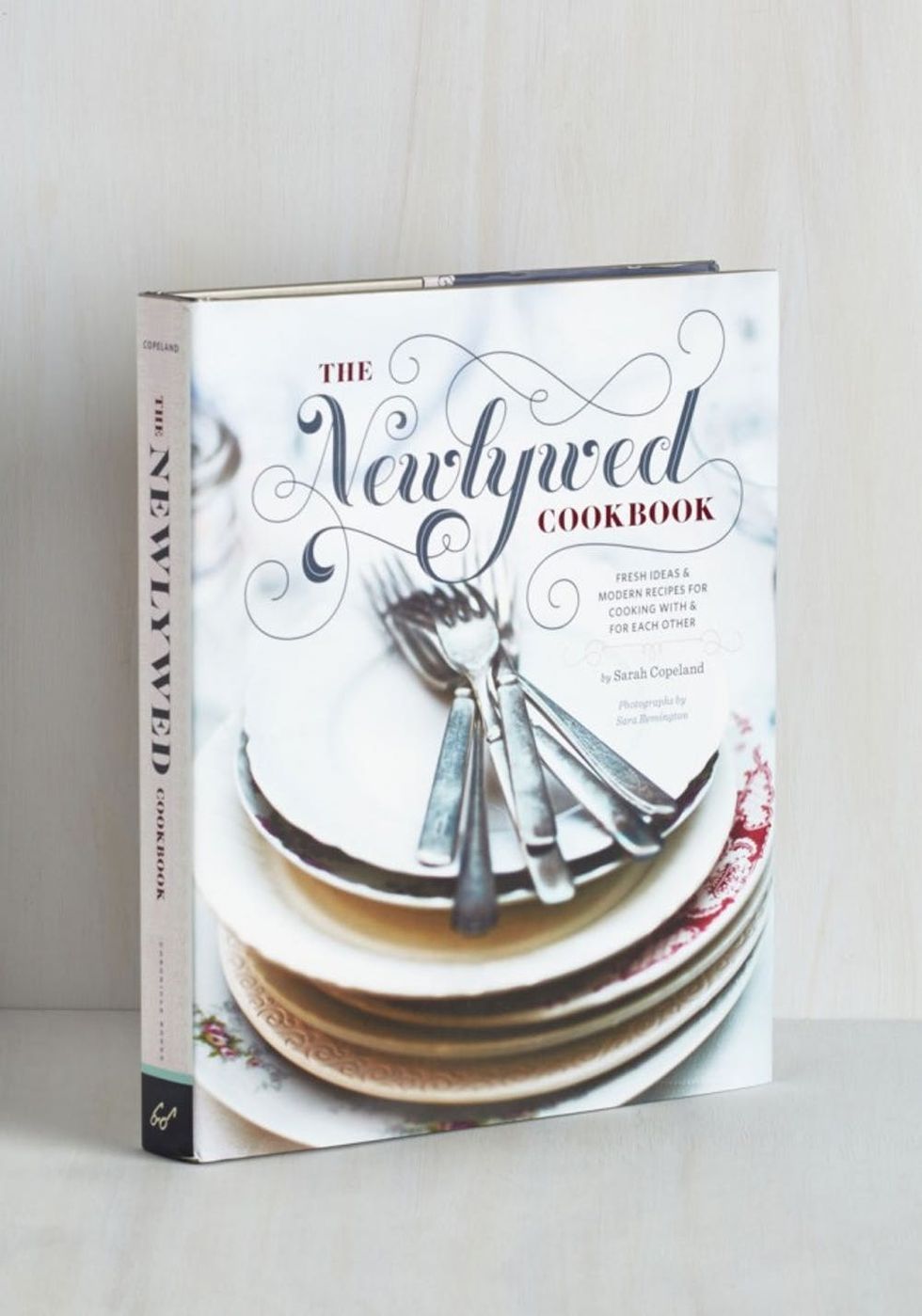 41. The Newlywed Cookbook by Chronicle Books ($35): Wedding registries are an ideal way to fulfill all of your kitchen wants and needs. So, what are you going to do with all your new swag? This cookbook offers spins on classic recipes, ideas for entertaining as newlyweds and even just some dinners for two. After all that wedding mania, it's time to get nourished.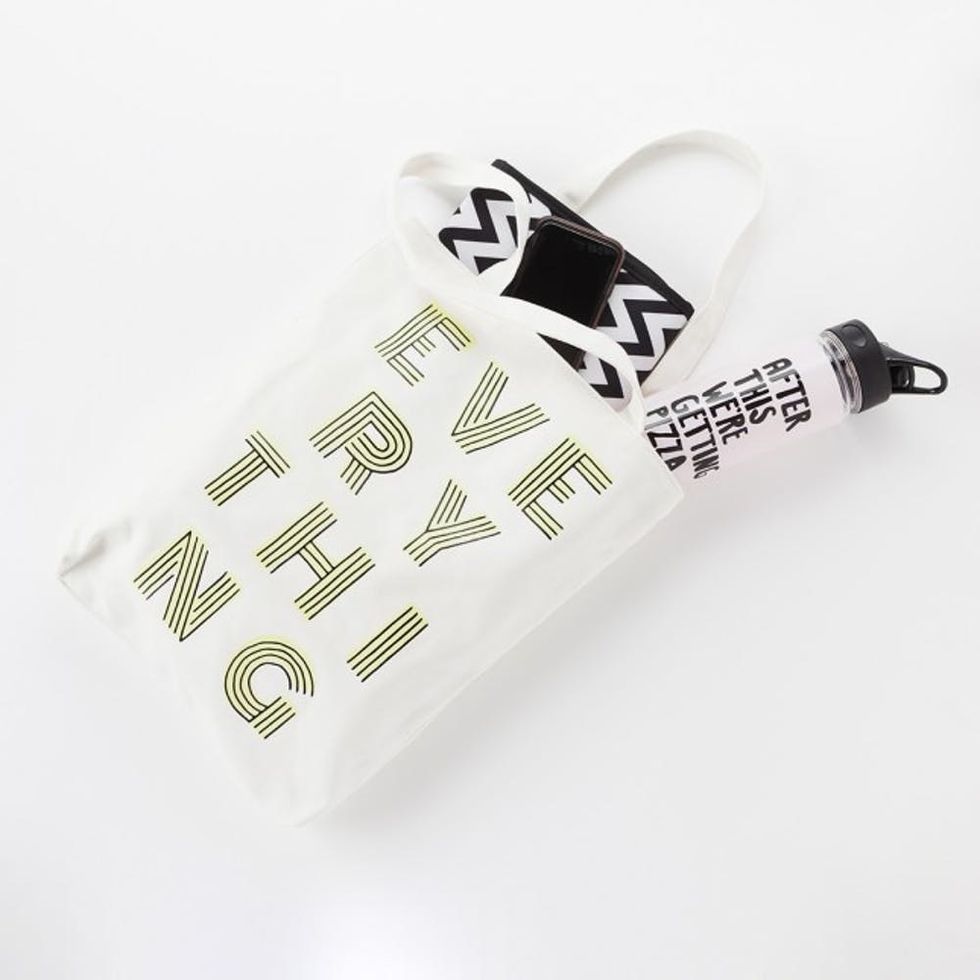 42. Bando Everything Canvas Tote ($20): This tote can be used for… everything. Pre-wedding, it'll hold important plans and documents. For the big day, it can house a bridal emergency kit. Post-wedding, the possibilities are endless: farmers market trips, beach days, literally ANYTHING. It's in the bag!
Your Big Day is just starting! Check out all things Brit + Co Weddings, and follow us on Pinterest for more beautiful + creative wedding inspo.
Brit + Co may at times use affiliate links to promote products sold by others, but always offers genuine editorial recommendations.
Kristin Egan
Kristin is a Chicago-based freelance writer who is trying to "adult" as much, or more so, than the next girl. She studied at UW-Milwaukee and also attended "funny school" at comedy institutions like Second City and Improv Olympic. When she's not writing, she spends her time hunting for the perfect iced coffee, listening to too many podcasts and hanging out with her cat, Lou.
Home News