22 Ways to Color Your Wardrobe with Pantone's Official Spring Hues
Mar 18, 2014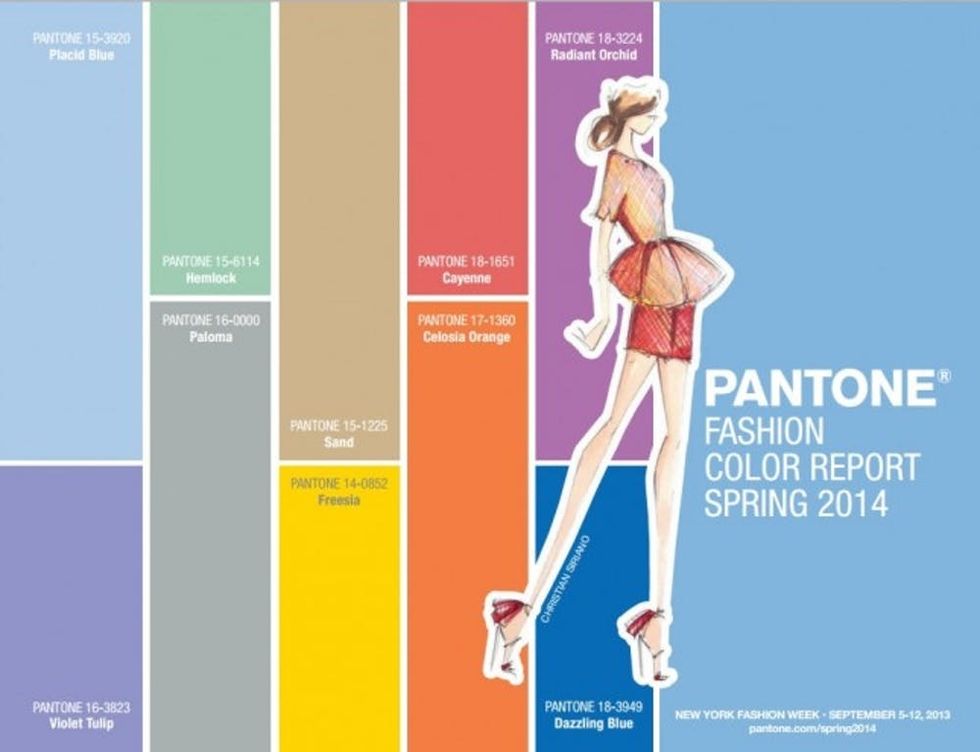 Here at Brit + Co., we're Pantone-obsessed. As depicted by last year's Ode to Pantone, we're always exploring anything and everything to do with these colorful hues. Now that spring is getting closer, you can imagine how excited we are to start donning the refreshing colors of this spring's Fashion Color Report! Since it's a little too expensive to go out and replace your entire closet with these ten new shades (darn!), we've come up with a solution: accessorizing! From floppy hats to cute satchels, check out these 22 ways to add a pop of Pantone to your spring wardrobe.
---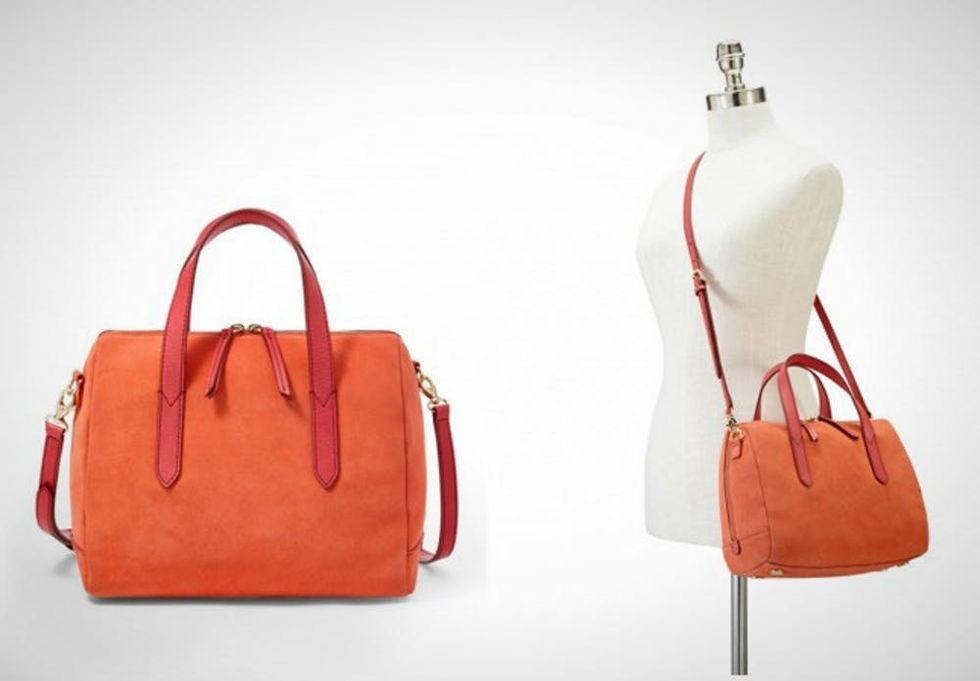 1. Fossil Sydney Satchel ($178): We're starting off with a bang. Two colors in one! This adorable satchel combines both Cayenne and Celosia Orange, all while looking super trendy. Plus, it holds a lot more than you'd think.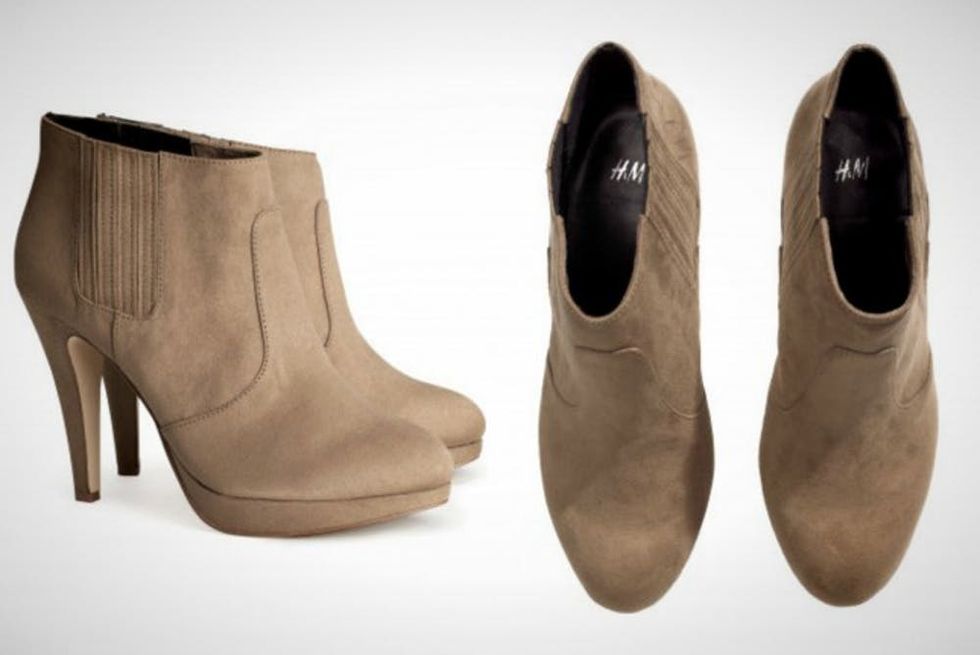 2. H&M Ankle Boots ($40): We're all about good shoes, and these "Sand"-colored booties are no exception. Ankle boots are definitely a great investment for spring and fall. While you're at it, check out these cool ways to take them to the next level!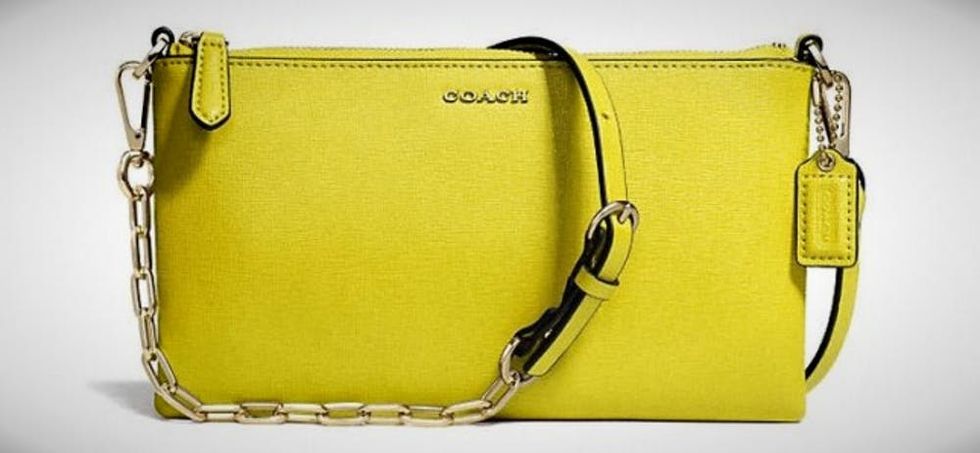 3. Coach Kylie Crossbody ($138): This chic crossbody is a such great way to wear Freesia this spring. The best part is that it converts to a clutch for a night out!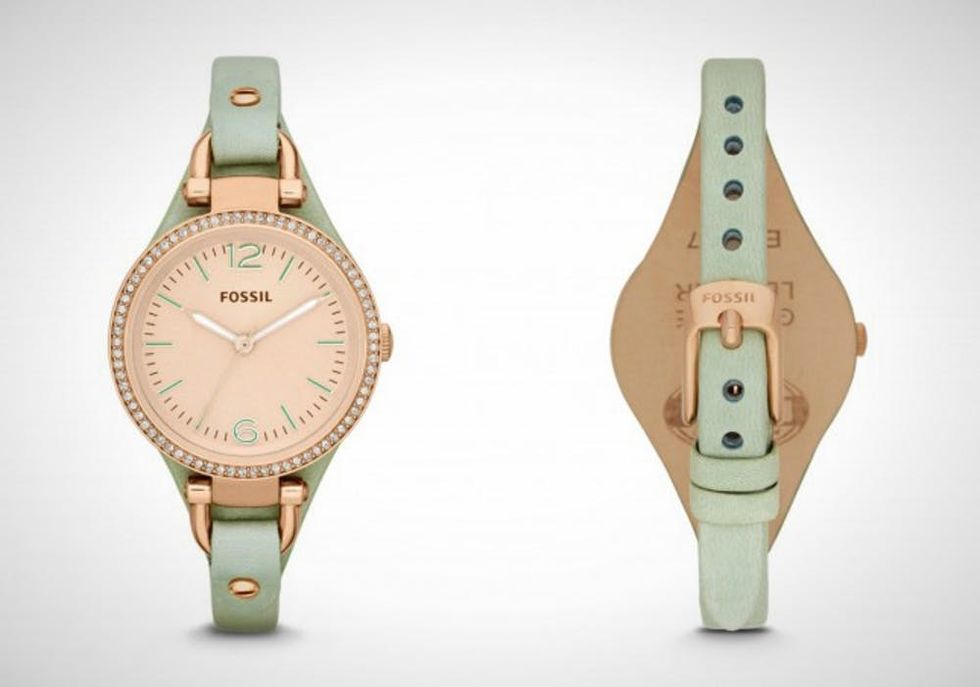 4. Fossil Georgia Three-Hand Watch ($95): No more looking at your phone to find the time. Start looking at your wrist again! Not that we need to tell you — you won't be able to take your eyes off this beautiful Hemlock-hued watch anyway.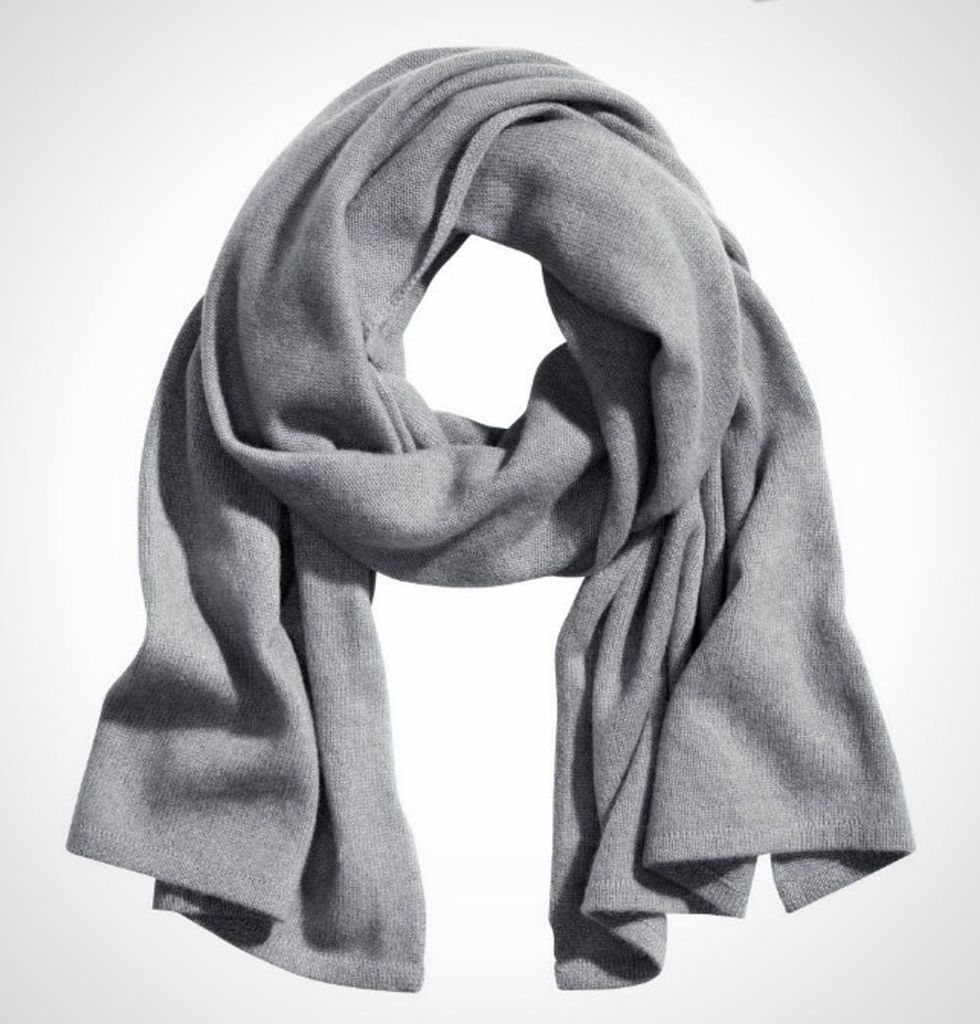 5. H&M Cashmere Scarf ($60): This scarf is so luxuriously soft (and so Paloma!) it feels like you're wearing a cloud. It's worth the investment; neutral and comfortable never go out of style!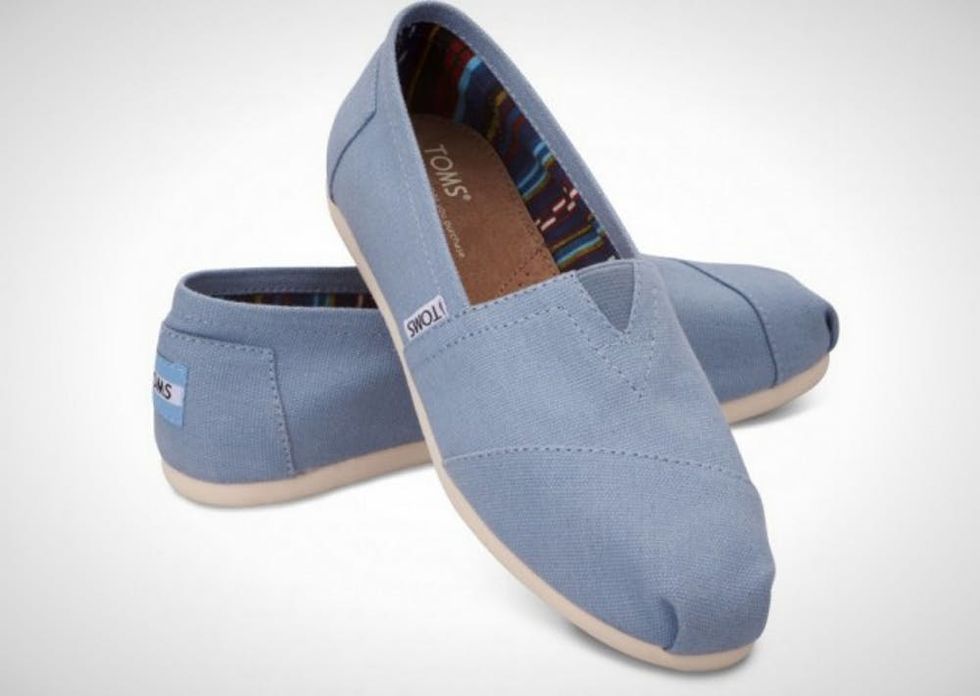 6. TOMS Canvas Classics ($48): Looking for a new pair of comfy TOMS? This classic Placid Blue pair should do the trick!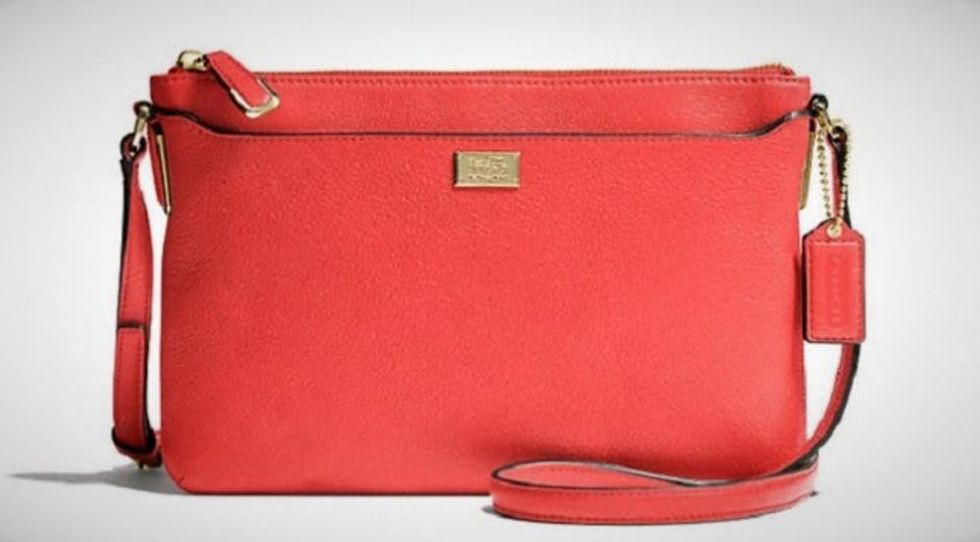 7. Coach Madison New Swingback ($158): This custom fit bag is perfect for both work and the weekend. Its Cayenne hue is sure to add a bit of spice to your wardrobe!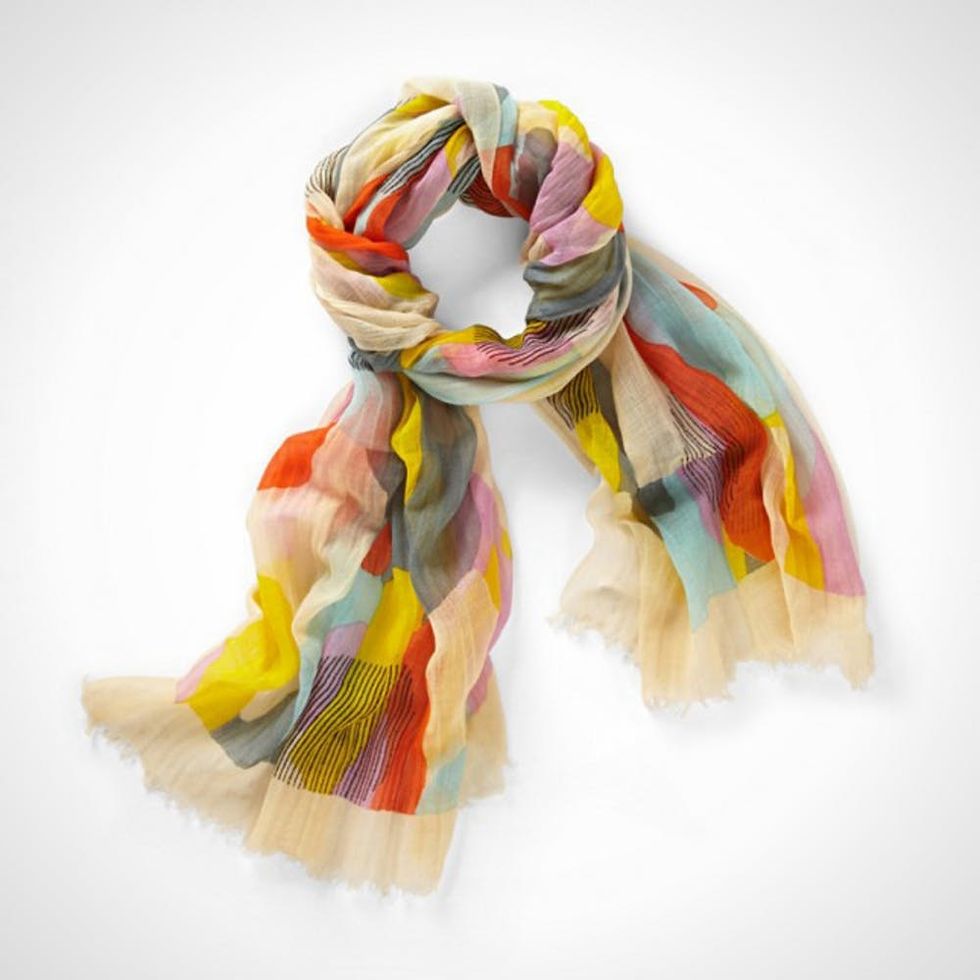 8. Fossil Printed Scarf ($58): Freesia, Hemlock, Celosia Orange, Placid Blue…this scarf truly paints with all the colors of the wind. And we're lovin' it!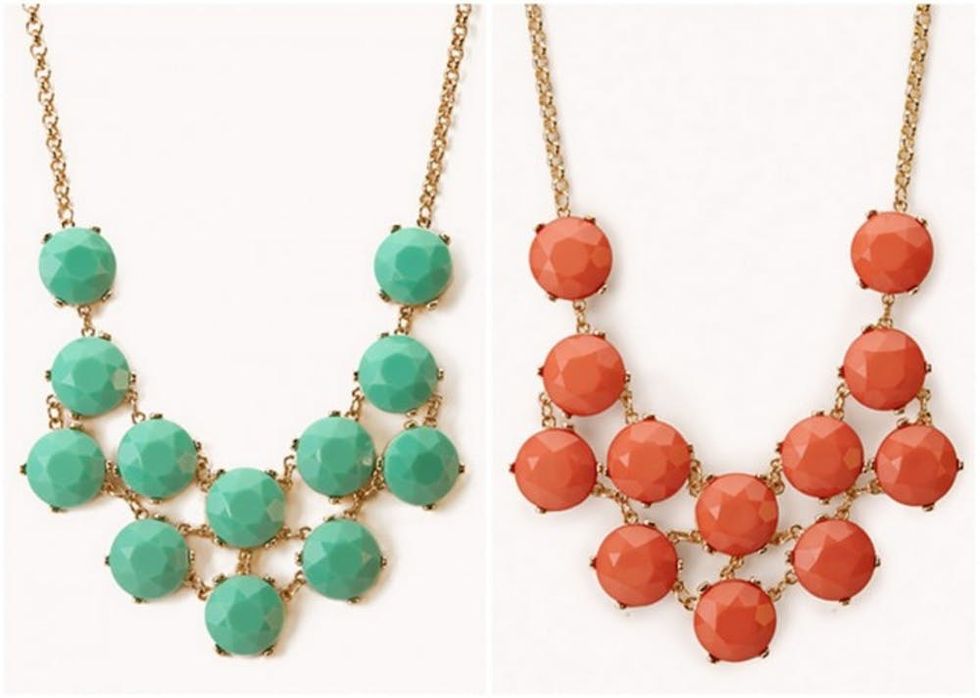 9. Forever 21 Heirloom Necklace ($9): This classy yet extremely affordable necklace can brighten up any outfit. Best of all, it comes in not one, but two of this spring's colors.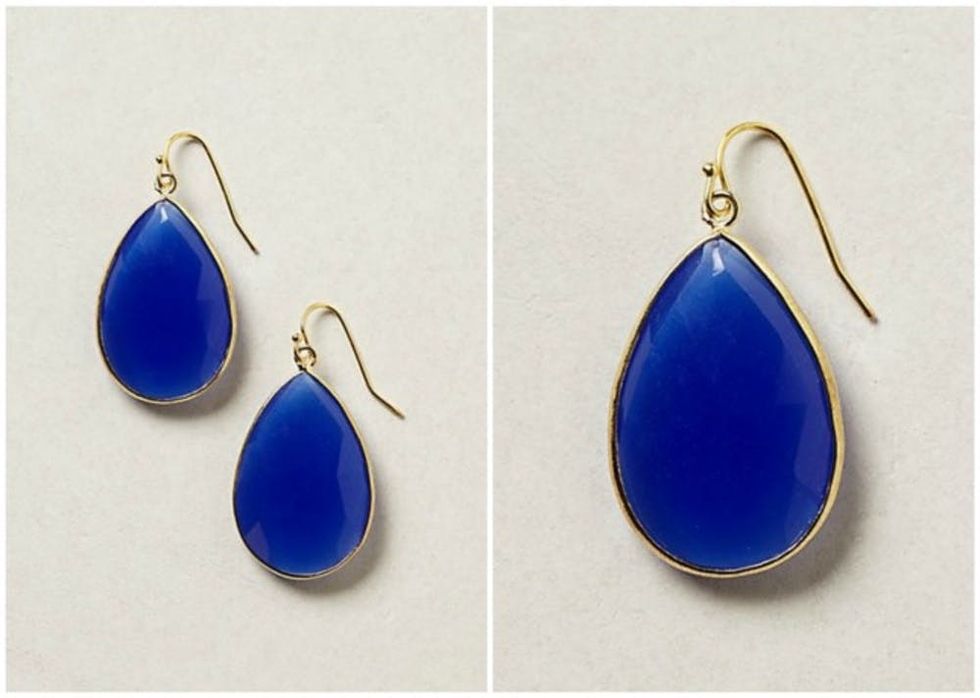 10. Anthropologie Gold Rung Earrings ($34): These Dazzling Blue earrings would be a beautiful complement to a fun, printed dress! Their simplicity makes them extremely versatile as well. What would you pair them with?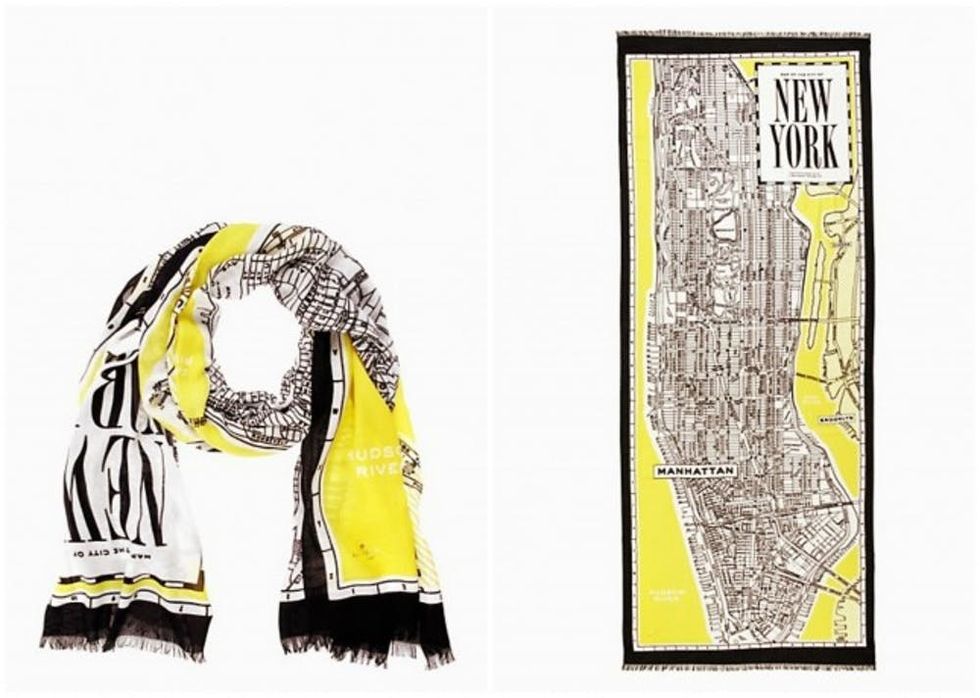 11. Kate Spade New York Map Scarf ($128): Lost in the Big Apple? Whip out this Freesia-accented scarf, which doubles as a stylish map of Manhattan. It's just too cool to not splurge on.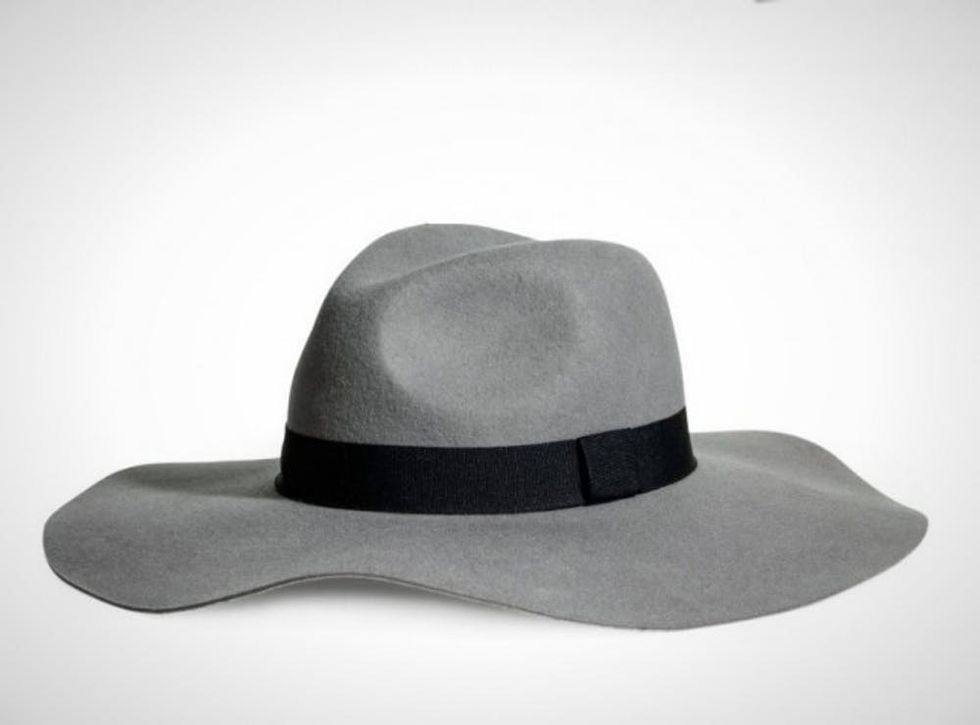 12. H&M Floppy Wool Hat ($20): Oh yes, floppy hats are in. And in case you were wondering, this Paloma gray one would also make Pharrell totally jeal' ;)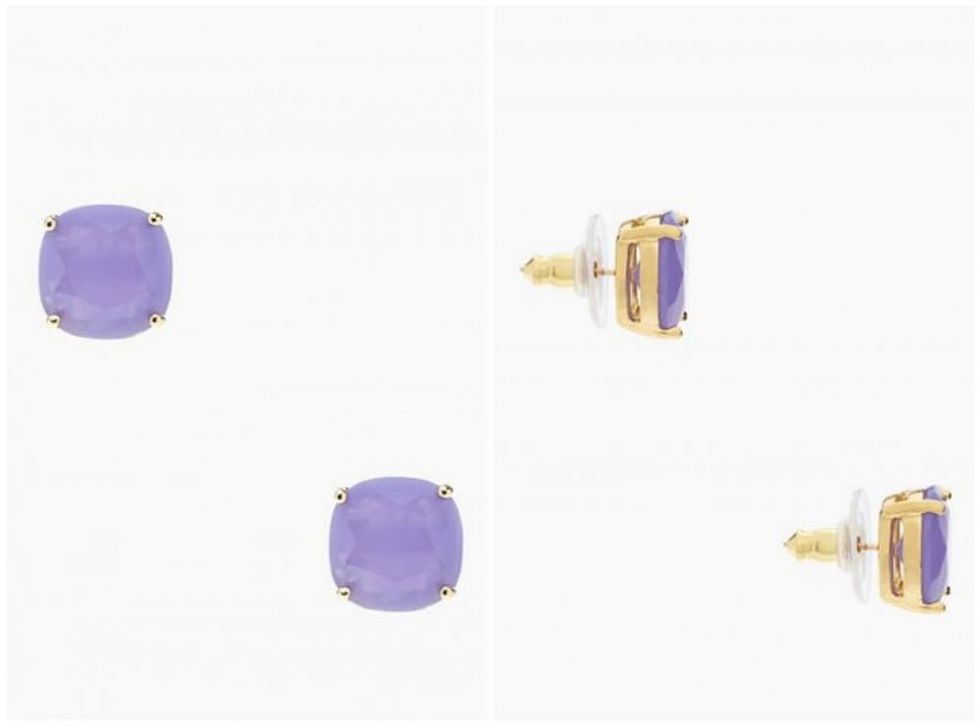 13. Kate Spade New York Square Studs ($38): These Violet Tulip studs are definitely as ladylike and springtime-y as the name of the color. The Dowager Countess would definitely approve.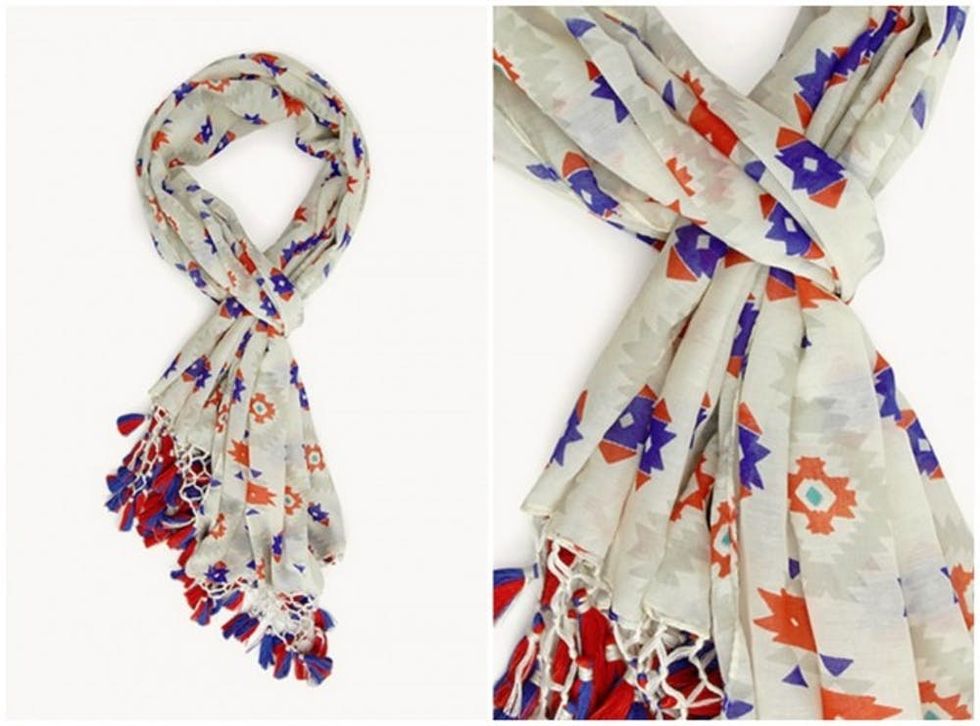 14. Forever 21 Adventurer Tassel Scarf ($11): This scarf is a jack of all trades. It combines Dazzling Blue and Celosia Orange while still staying trendy with multicolored tassels and a casual tribal print.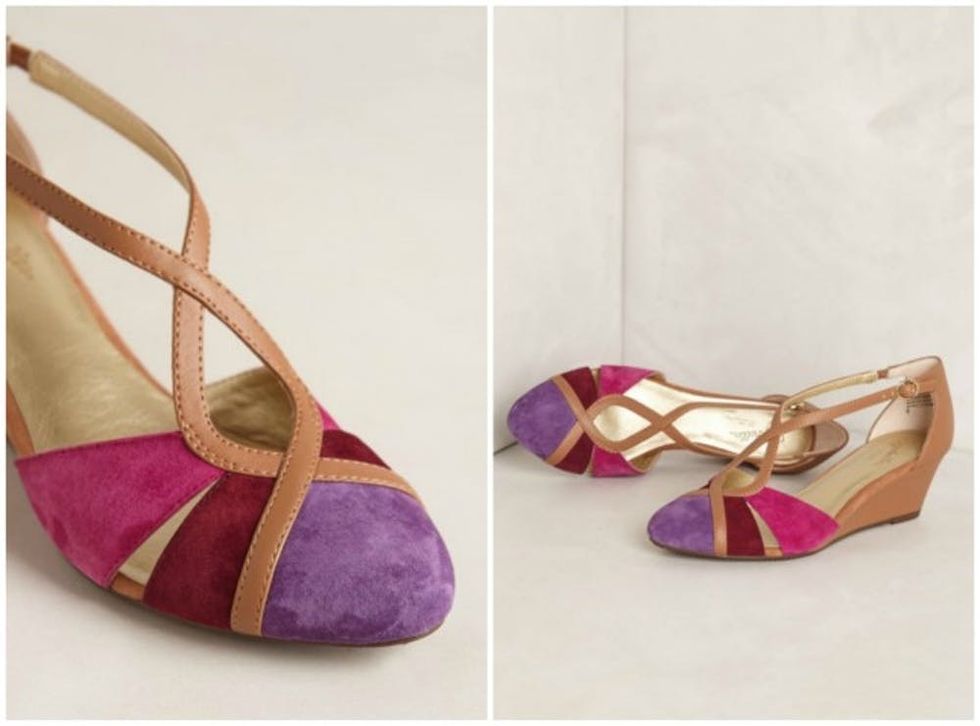 15. Anthropologie Jessica Wedges ($90): These vintage-inspired Radiant-Orchid-toed wedges would be a glam addition to any outfit. These shoes are just one of 20 ways to rock the color of the year!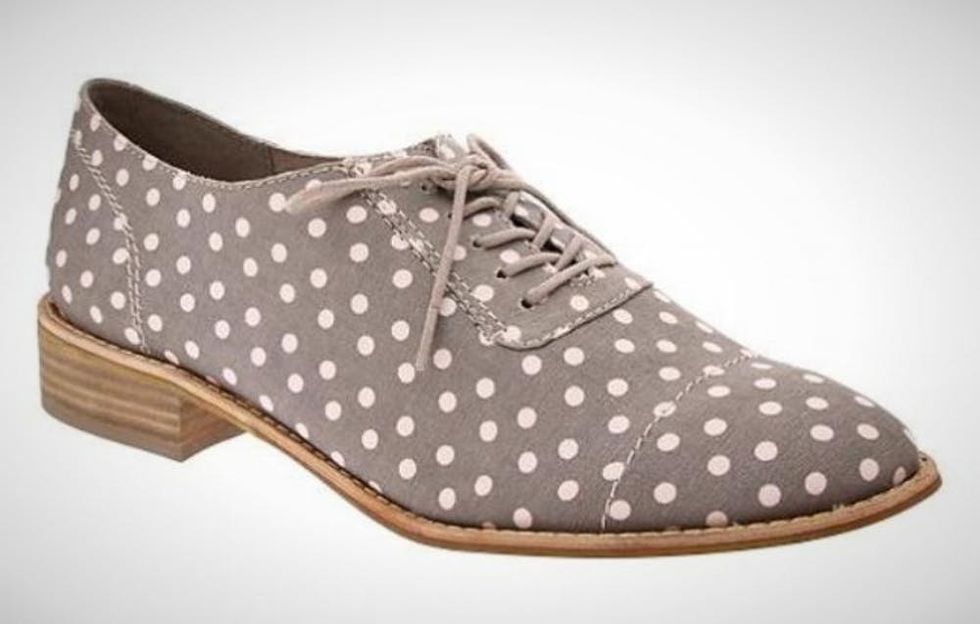 16. Gap Printed Oxfords ($70): We're absolutely loving the slightly masculine footwear trend that's been going on. From vintage loafers to kickin' oxfords like these Orchid-polka-dotted ones, we can't think of a better way to express our love for spring shoes!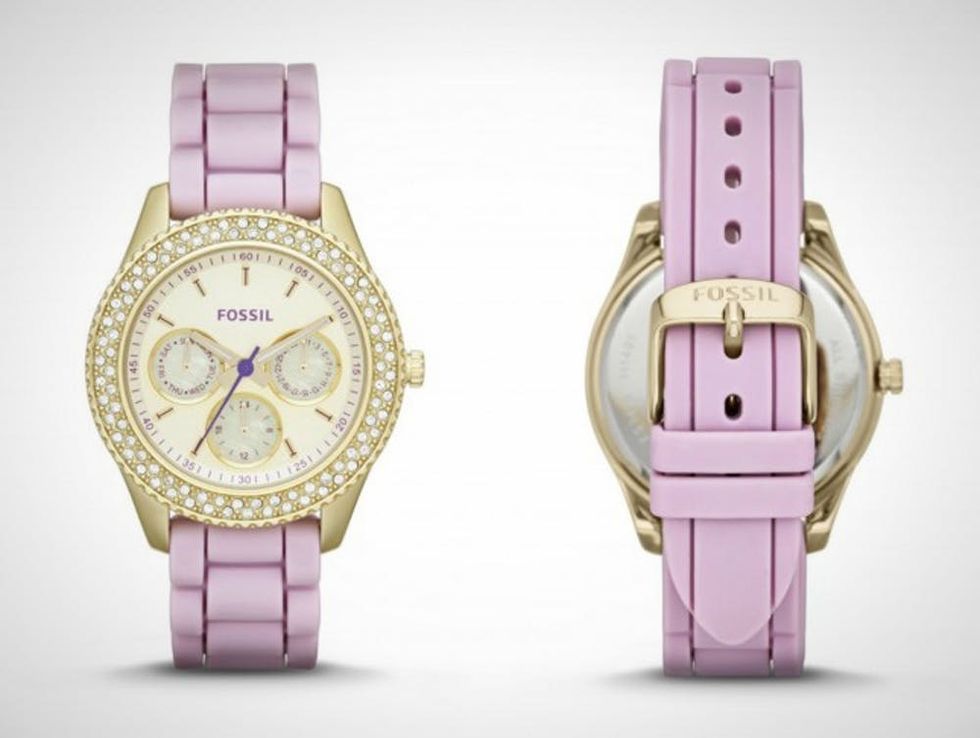 17. Fossil Stella Multifunctional Watch ($125): Speaking of men's trends in women's fashion… check out this Light Orchid chunky watch! If you're totally into classy bling, this is the one for you.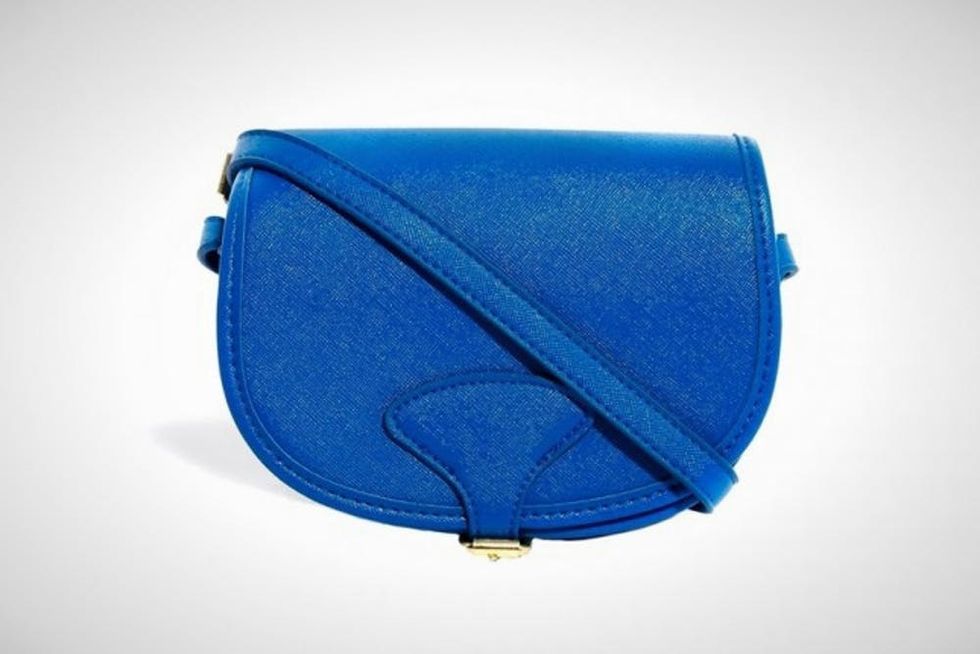 18. ASOS Saddle Bag ($23): This Dazzling Blue crossbody bag is both affordable and, well, dazzling! It's sure to bring that big pop of color to your spring wardrobe.

19. Roberta Suede Wedge Sandal ($350): Okay, so maybe this one isn't quite as affordable. But we've fallen head over heels (shoe pun intended) for these Radiant Orchid and Celosia Orange sandals!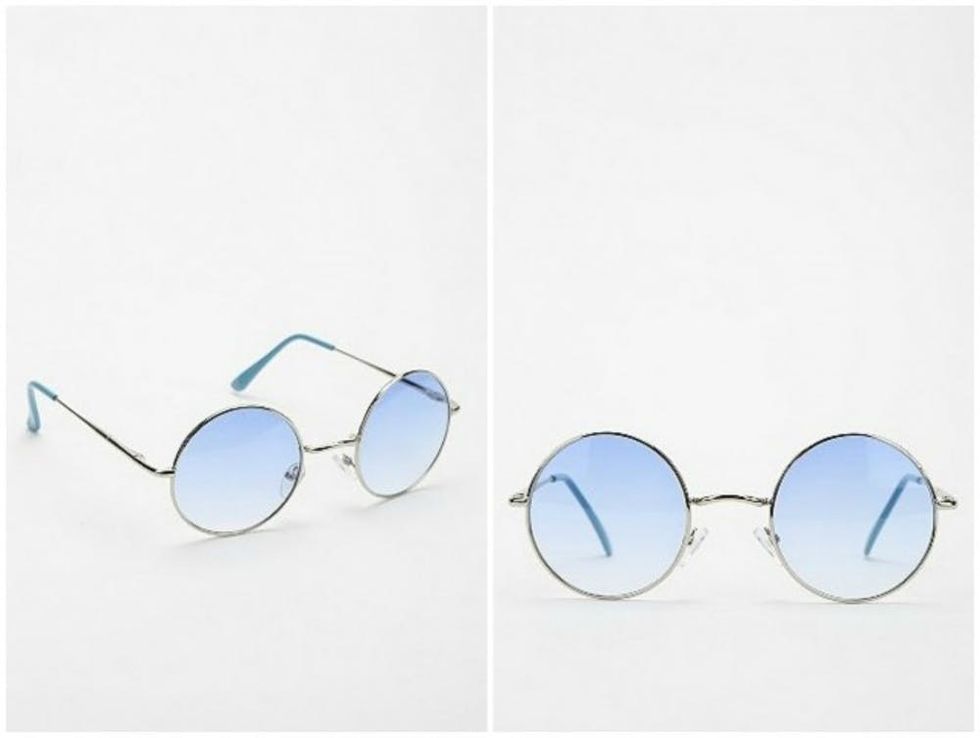 20. Urban Outfitters Indio Round Sunglasses ($10): Feel like going retro this spring? Channel John Lennon with these Placid Blue sunnies!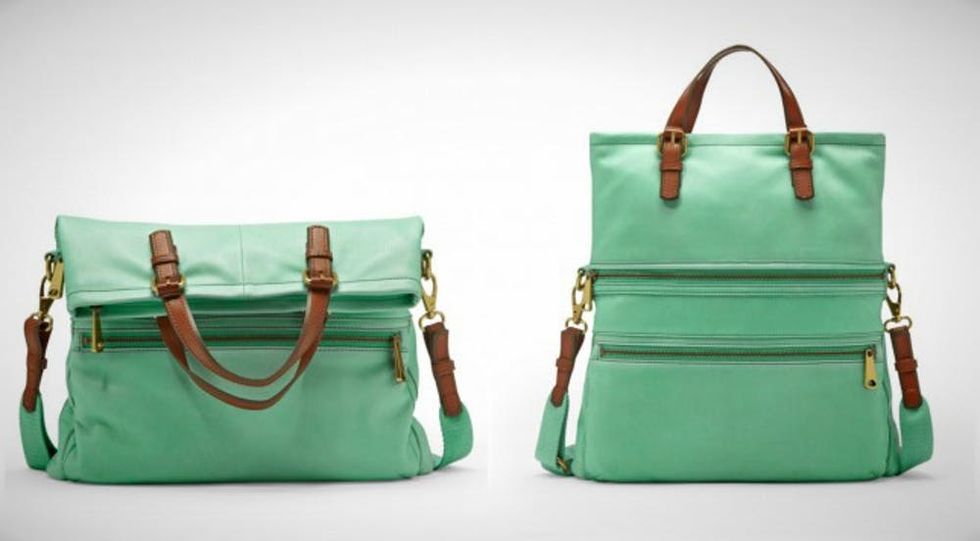 21. Fossil Explorer Tote ($238): This huge tote is perfect for any adventure you're going on. Also, just check out that eye-popping Hemlock color! You'll be the talk of all the towns you travel to.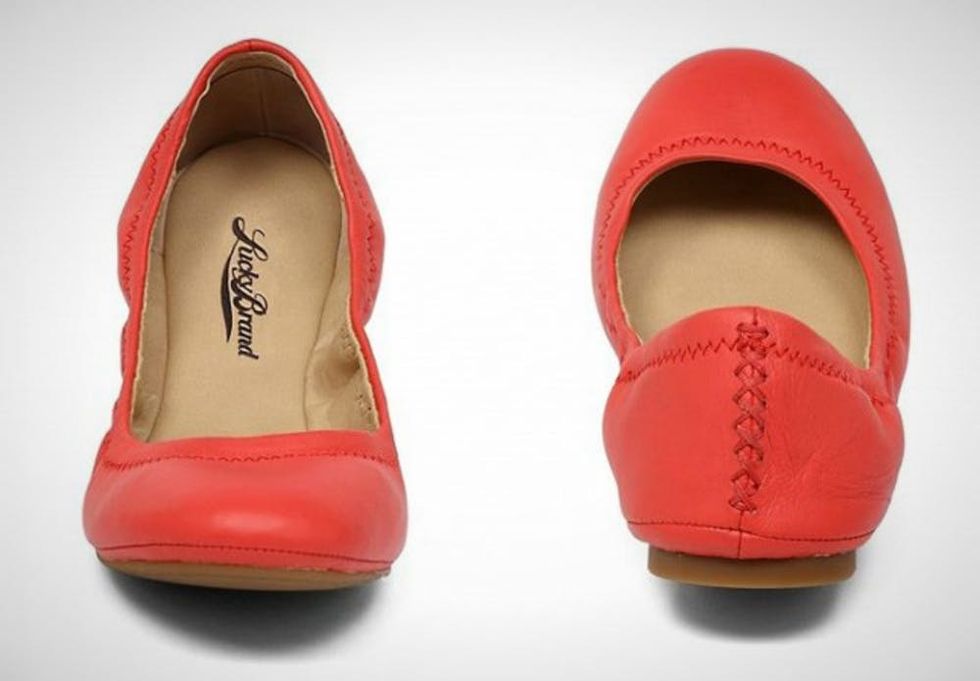 22. LuckyBrand Emmie Flats ($60): Simple flats have always been a spring staple, so you know they'll never go out of style! These may become your go-to shoes for this season and every one after it.
Which spring color do you think will be your favorite to accessorize with? Tell us in the comments below!
Sonia Rao
Sonia is a determined, television-obsessed gal on a quest to find the best cinnamon waffles recipe out there. If she isn't researching the latest fashion trends or avidly crafting, you can catch her curled up on the couch with a few (meaning a billion) cookies, watching the hilarious antics of Leslie Knope or Mindy Lahiri. Sonia loves writing for Brit + Co as much as she loves desserts, and is equally proud of her quirky, pop culture reference-filled Twitter feed.