11 Starbucks Summer Drink Hacks to Save You Tons of Money
Jun 10, 2016
Few things sound better on a hot summer day than your favorite ice cold Starbucks drink. The only problem is that your wallet would highly disagree with that statement. Thankfully, there are plenty of Starbucks copycat recipes available for your go-to hot beverages. Now we're sharing 11 ways to hack your way around the Starbucks summer menu, including a cold brew coffee hack. Maybe you're upset that your favorite birthday cake frappe was limited-time only, or you just want to save a few bucks — either way, things are about to get *really* caffeinated. Keep reading to broaden your barista repertoire.
---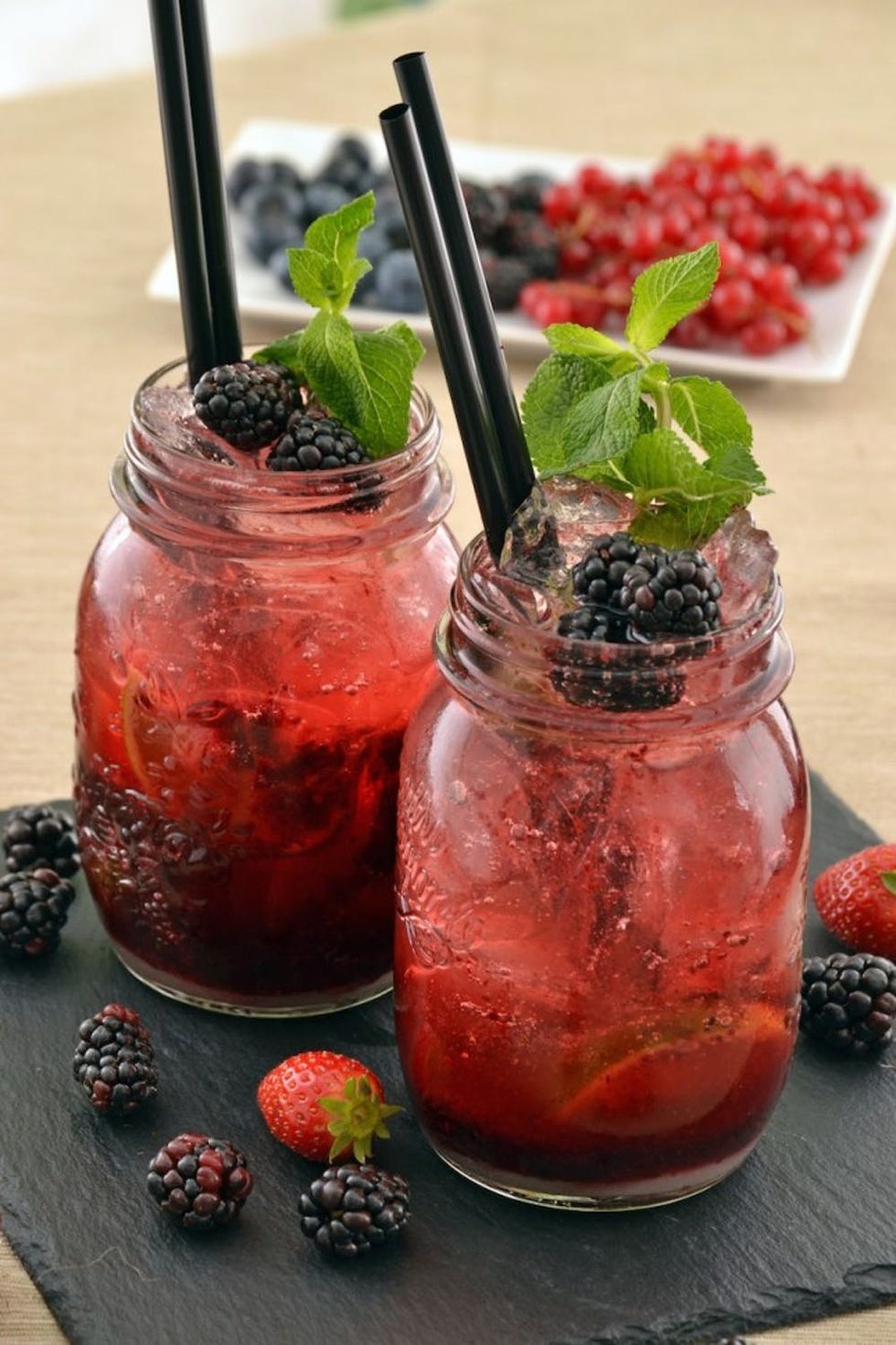 2. Copycat Starbucks Very Berry Refresher Drink: If coffee isn't quite your jam, then a fruity refresher is sure to be. This dupe uses fresh fruit and ginger along with hibiscus and green teas to live up to its refreshing name. (via Fit and Fab Living)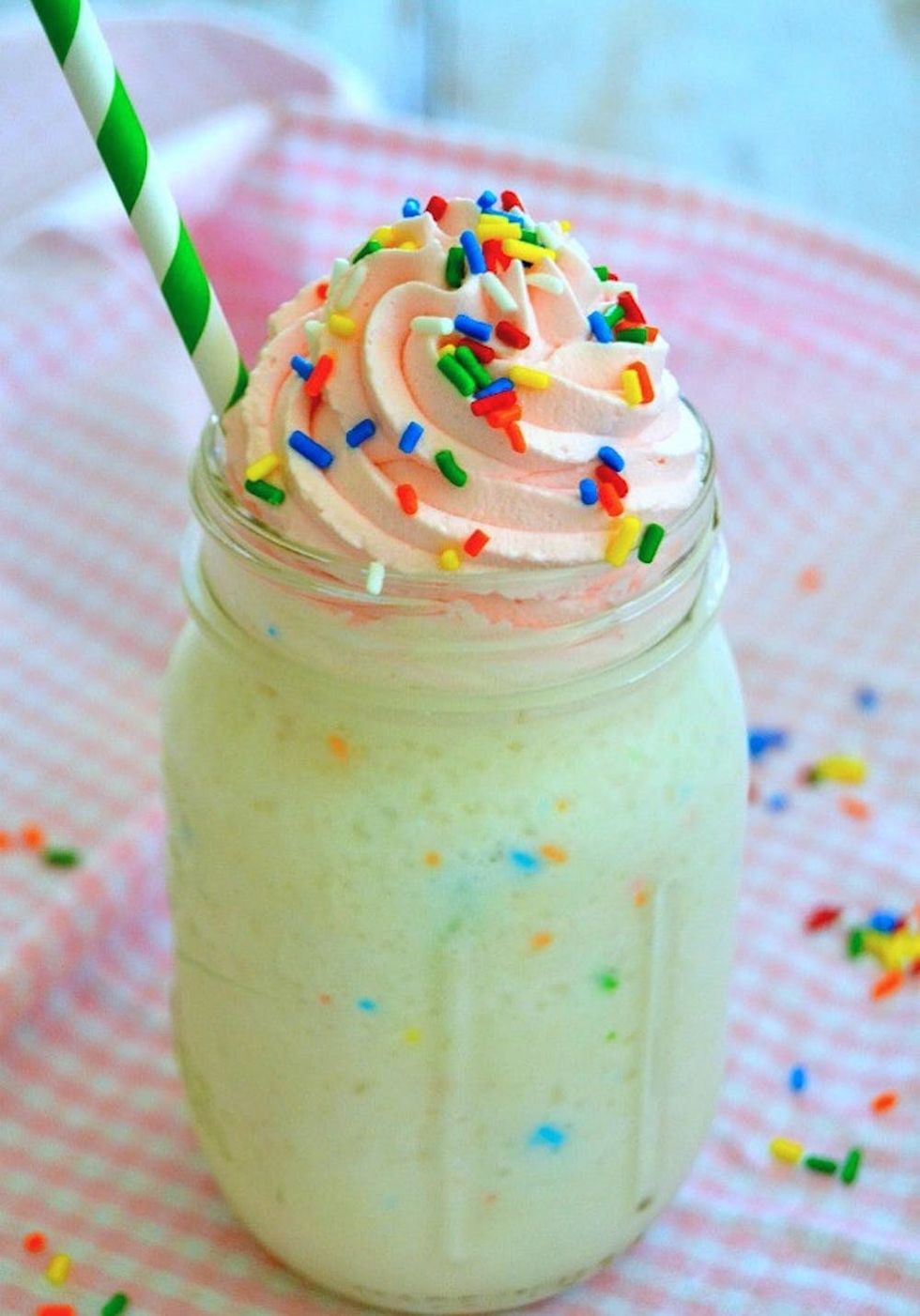 3. Copycat Birthday Cake Frappuccino: This popular treat makes an appearance every now and then at Starbucks, but it never lasts for long. If your craving lasts long after the drink has retired, this homemade version will help dry your tears. (via The Domestic Rebel)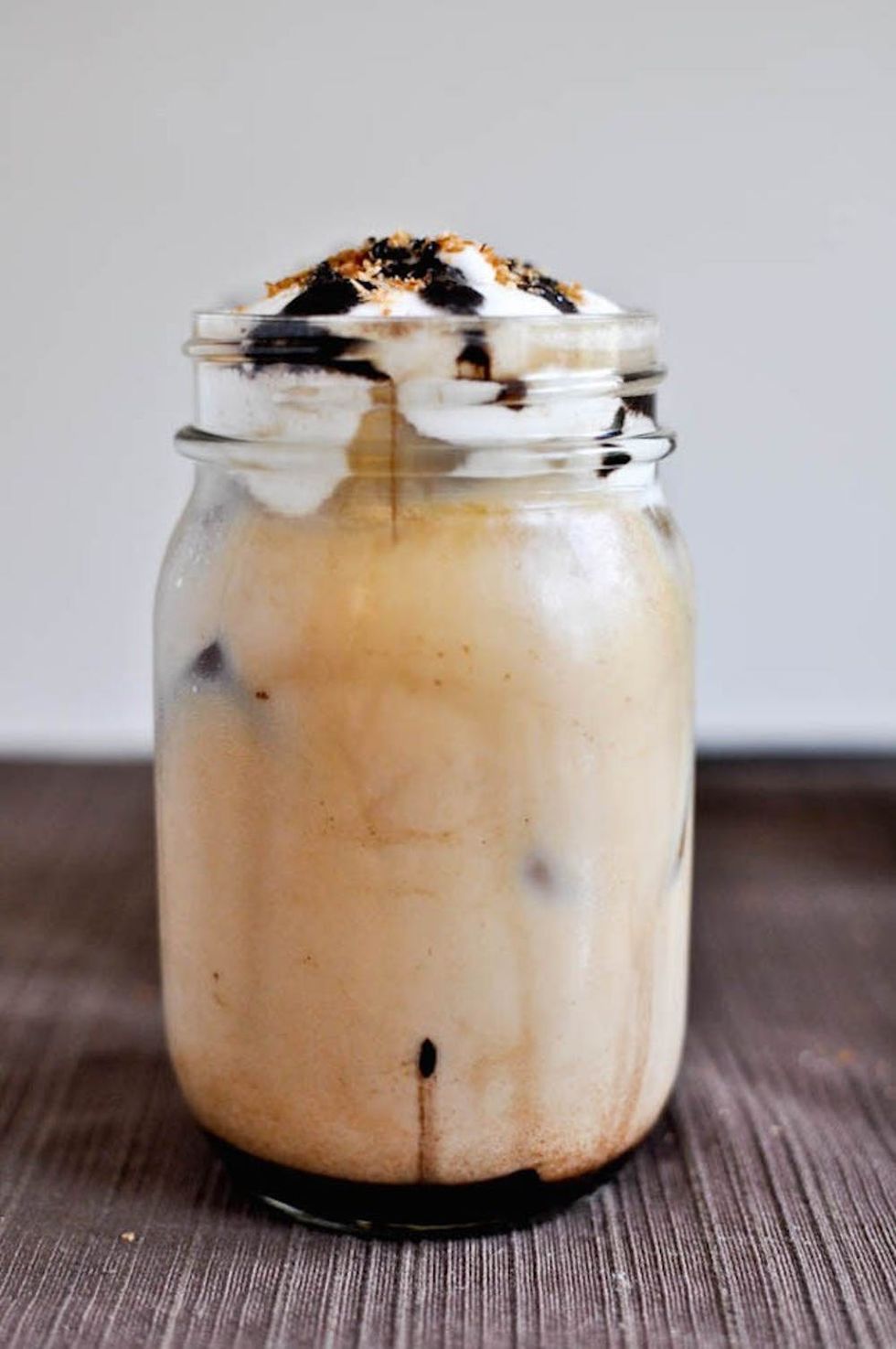 4. Homemade Mocha Coconut Iced Coffees: If you can believe it, this mocha coconut is better than the original. Want to know why? Three words… coconut whipped cream. (via How Sweet It Is)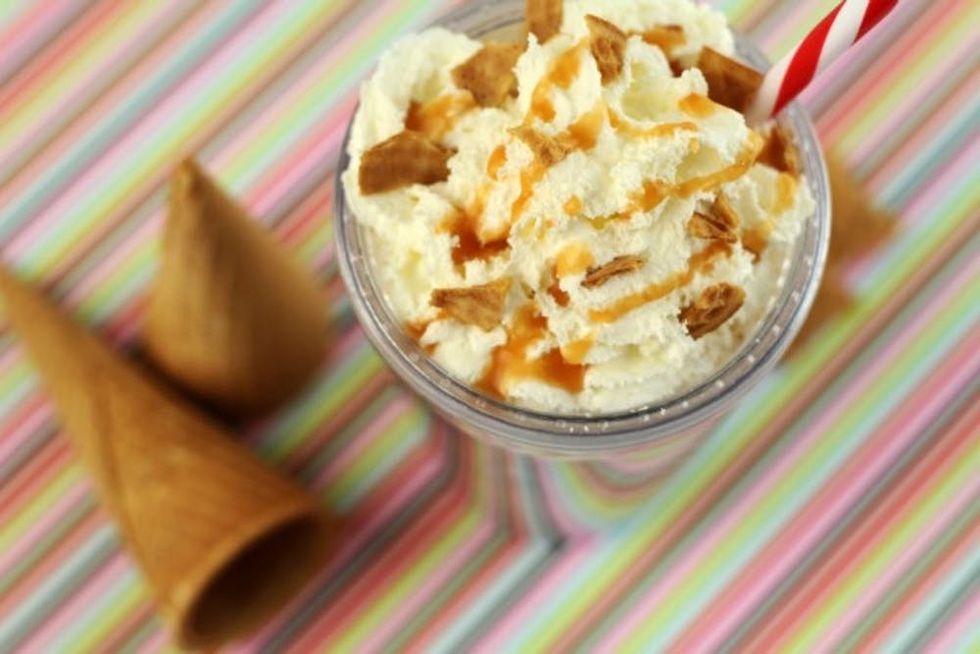 5. Copycat Caramel Waffle Cone Frappuccino: Nothing says summer quite like an ice cream cone. The only thing better would be Starbucks' caffeinated sippable version, with actual pieces of waffle cone mixed in. Since it's a limited release, you should learn how to make your own ASAP. (via Southern Couture)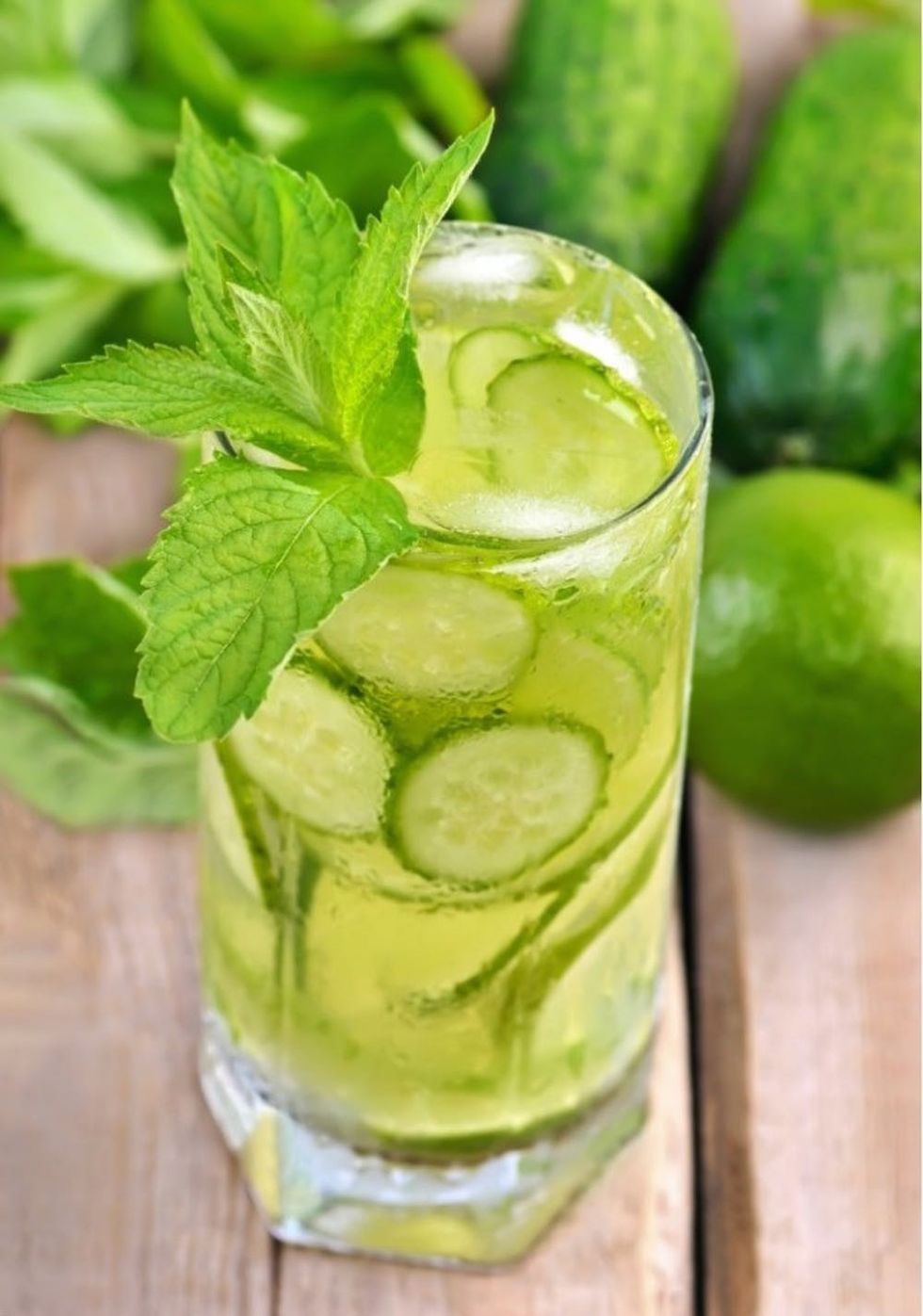 6. Copycat Starbucks Cool Lime Refresher: Keeping cool is a breeze when you're guzzling a cool lime refresher. Instead of ordering one after the other, you can prepare a big pitcher at home that will last you all day. You won't be sorry. (via Simplistically Living)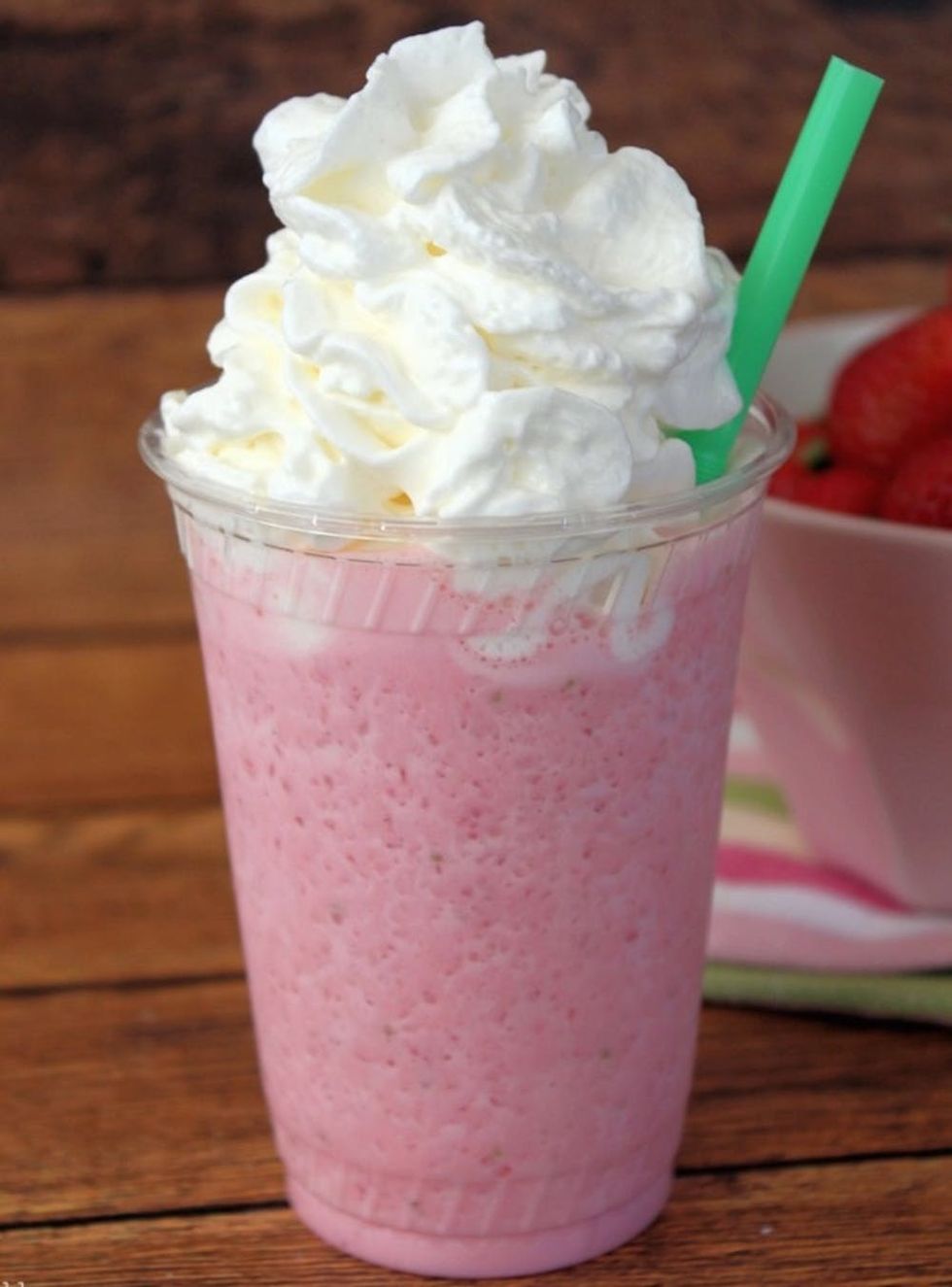 7. Copycat Starbucks Strawberries and Creme Frappuccino: Remember the days when you weren't sure how you felt about coffee, but you still wanted to feel cool and order something from Starbucks? We've all been there. On occasions when you want to feel a bit nostalgic, this glorified strawberry milkshake will make your day. (via Mom Foodie)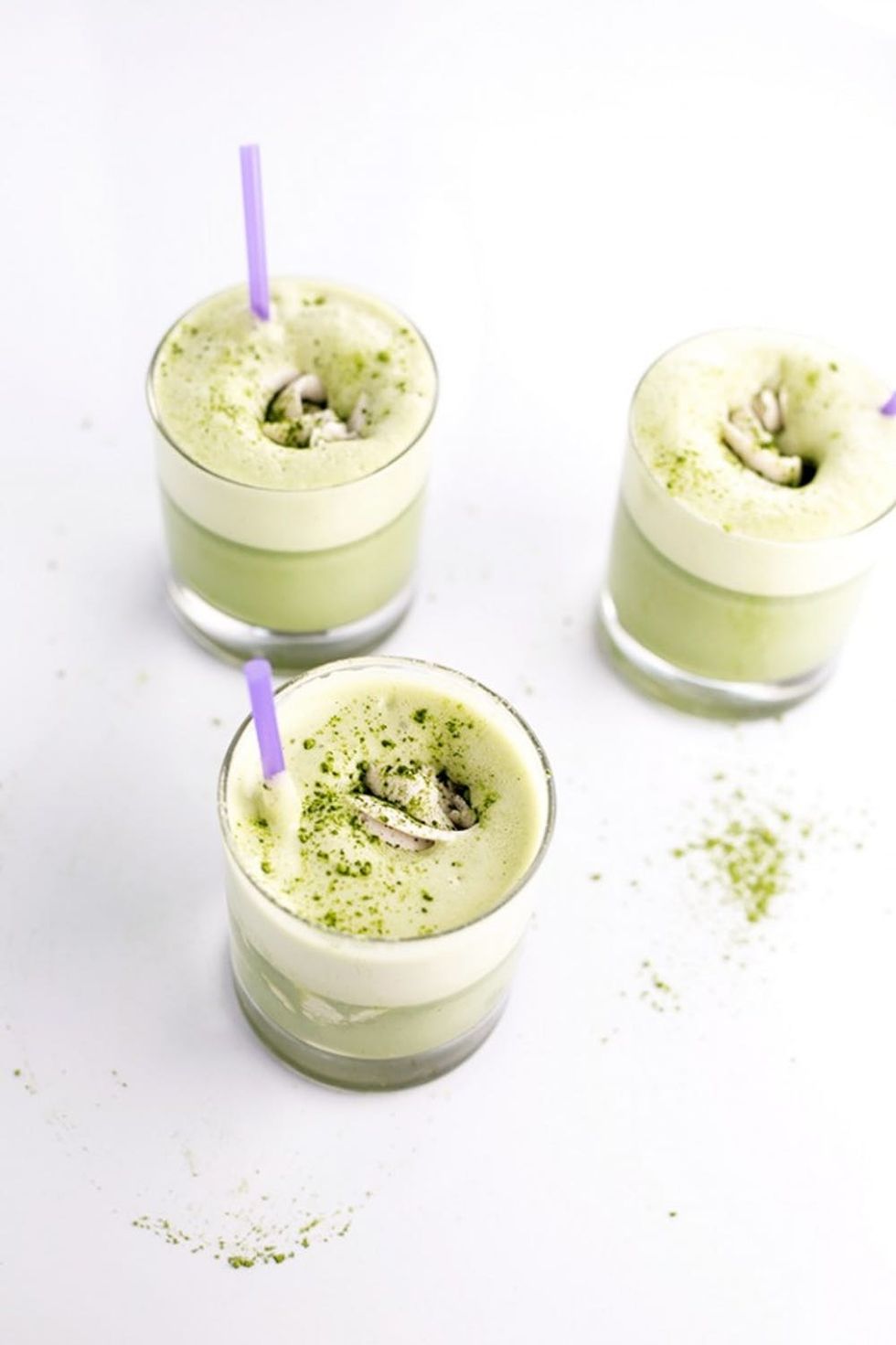 8. Iced Matcha Green Tea Frappés With Whipped Coconut Cream Topping: Vegan options at Starbucks have come a long way in the last few years, but it can still be a hassle to figure out what you can order. This matcha frappe tastes just like the coffee shop's option, but is totally vegan and sugar-free. (via Crazy Vegan Kitchen)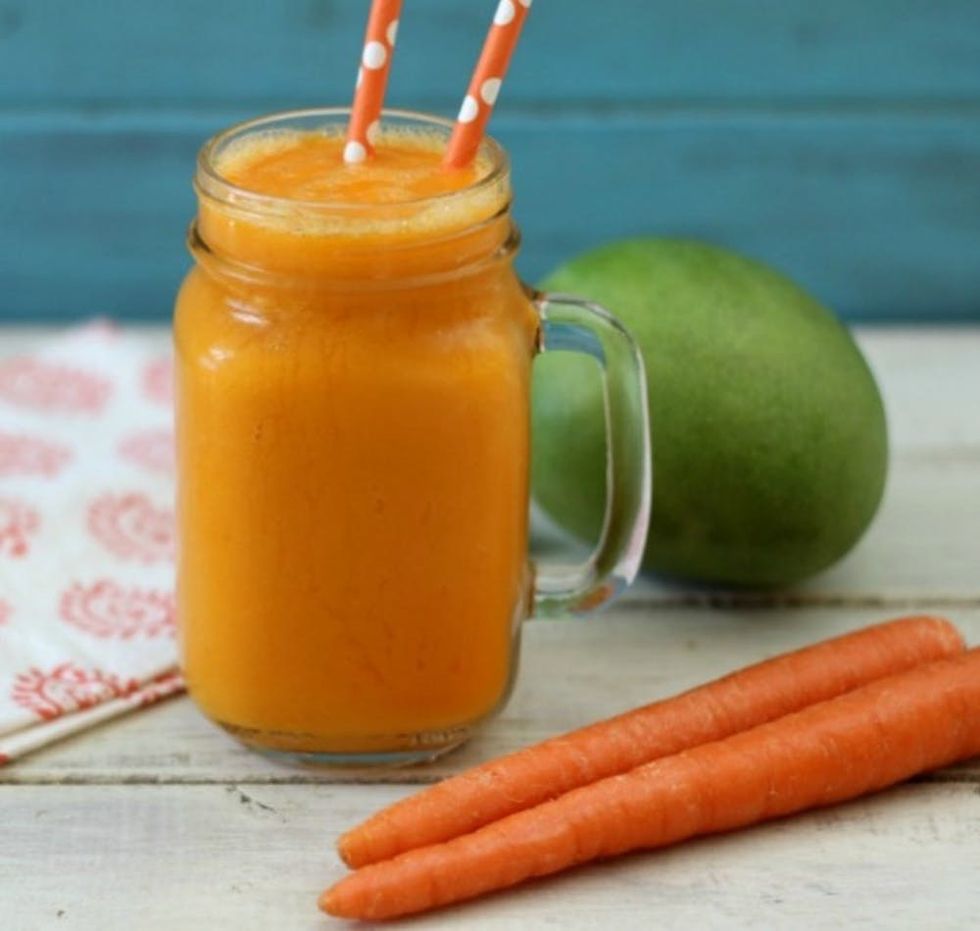 9. Mango Carrot Smoothie: For those of you who are constantly on the go (who isn't?), smoothies are a great breakfast option. While Starbucks now offers an array of smoothies on their menu, it's way quicker and cheaper to make this one before you go to bed and grab it on your way out. (via Peanut Butter and Peppers)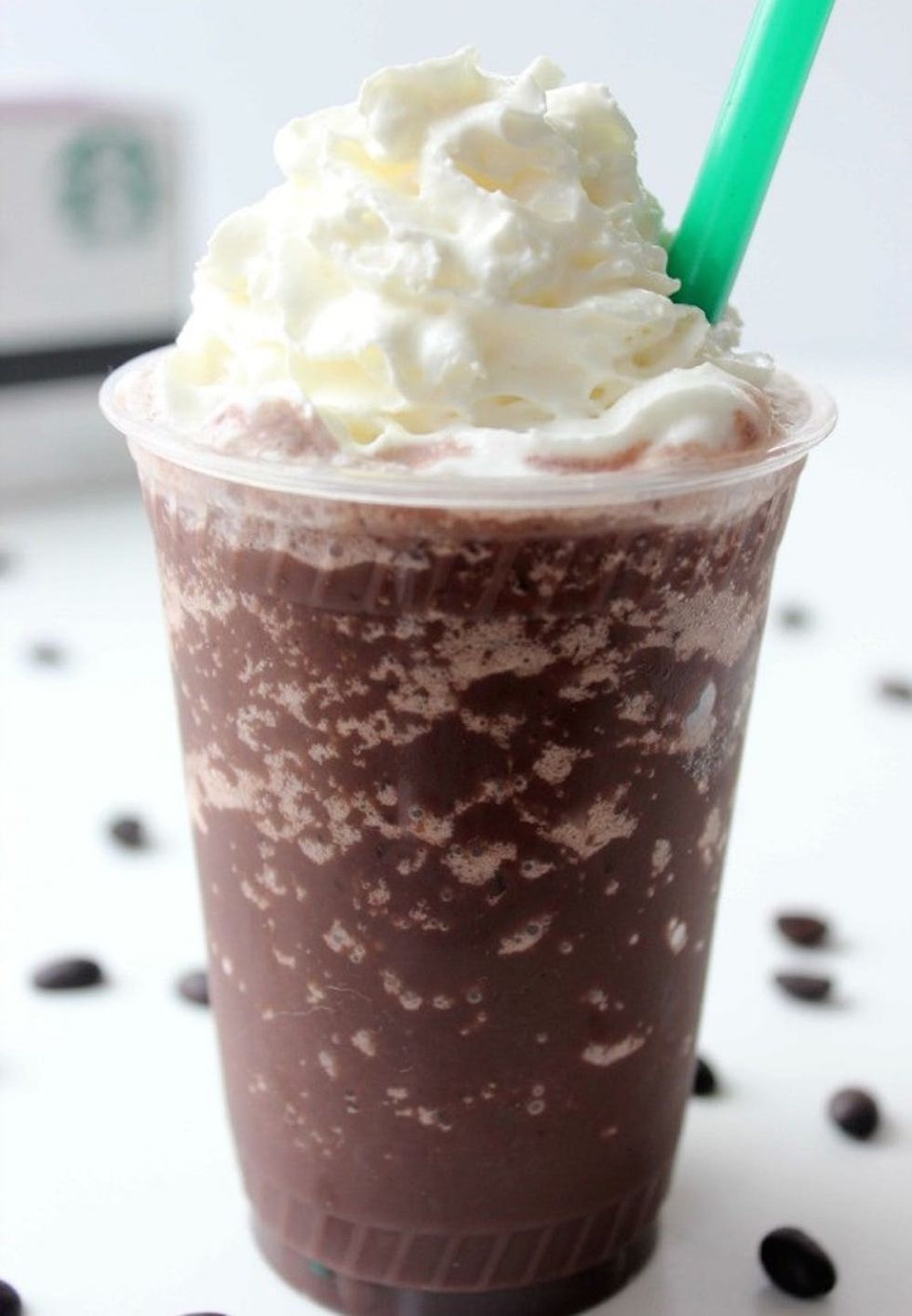 10. Copycat Starbucks Mocha Frappuccino: If you're curious about how to make your favorite coffee order at home, simply stalk the barista as they're making it! A pump of this and a scoop of that later, you'll learn how to prepare anything, like this creamy mocha frappuccino. (via Cincy Shopper)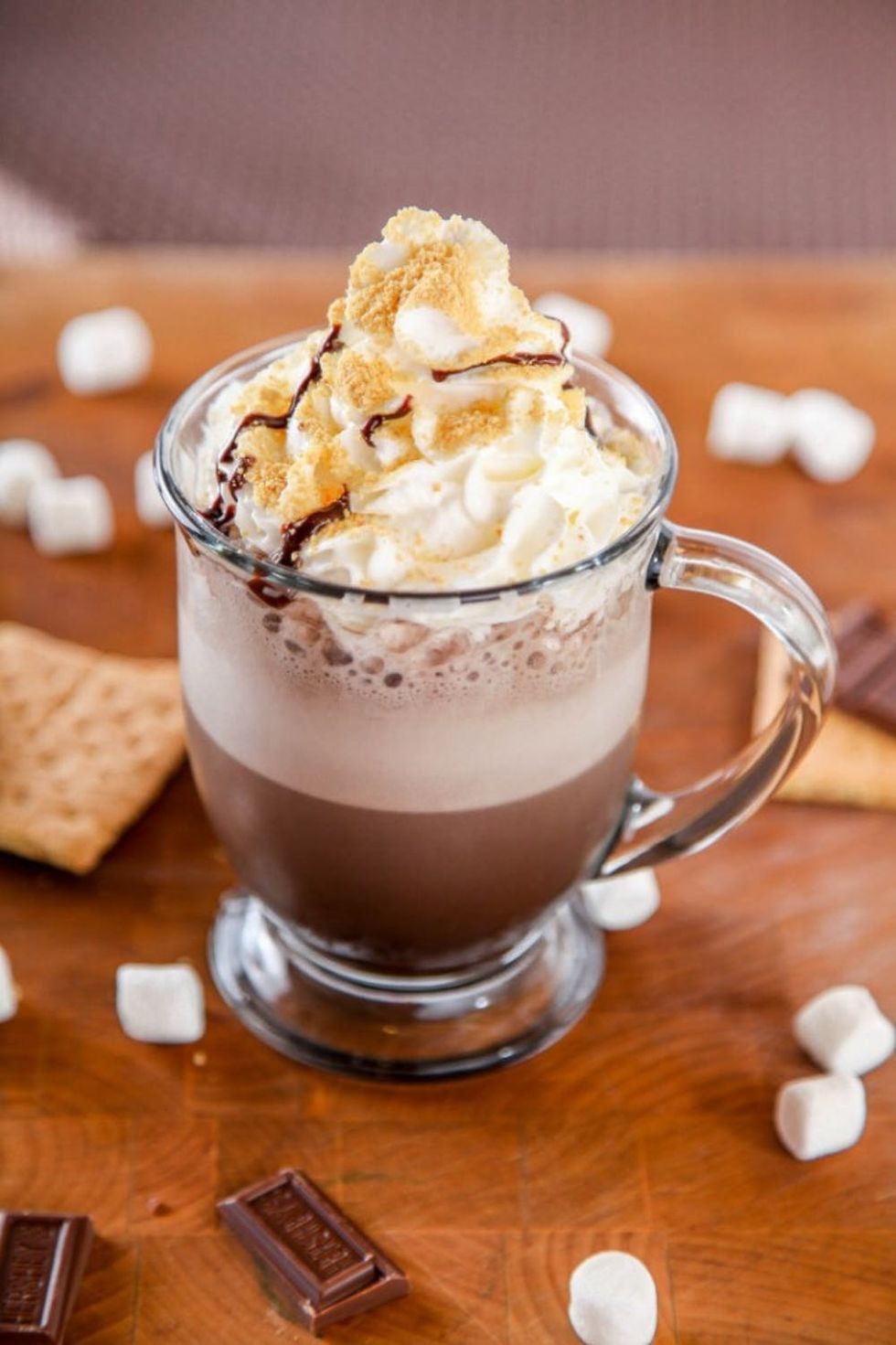 11. Copycat Smores Starbucks Frappuccino: Fans of this drink wait all year to see if their summertime favorite will return to the menu. Now, you can be one of the few who are already making it in the comfort of their own home. (via Baking Beauty)
Follow us on Pinterest for more easy + delicious recipe ideas.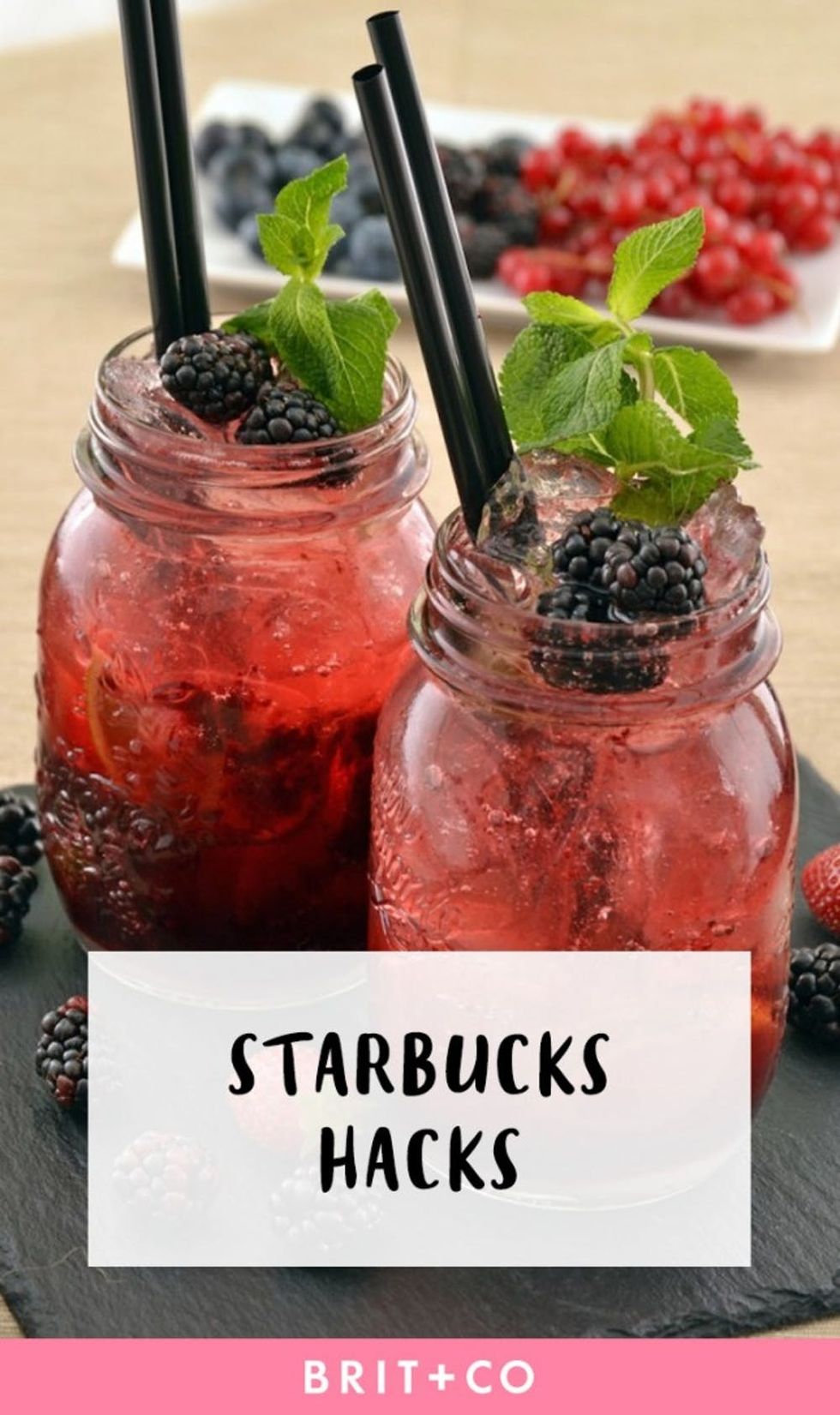 Paige Johnson
Paige is a blogger, food writer and culinary master from Louisville, Ky. She's a newlywed who's obsessed with dogs and renovating her 117 year old home. When she's not working on her blog —
My Modern Cookery
— you can find her binge watching F.R.I.E.N.D.S with a triple shot latte in-hand.