Instant MVH (Most Valuable Hostess) Status: 9 Games for Your Super Bowl Bash
Jan 28, 2014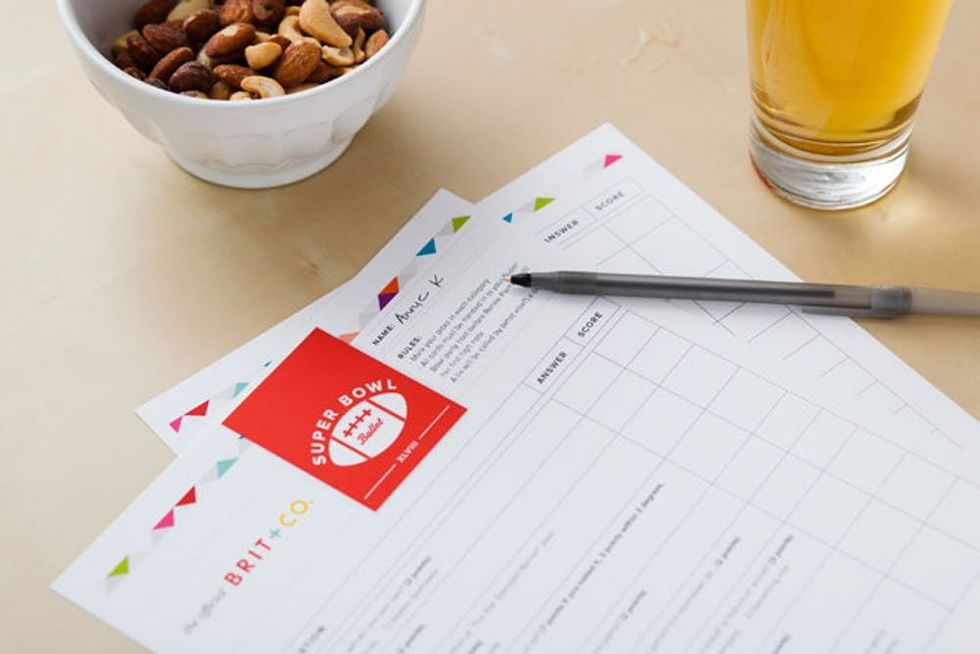 Whether you're looking forward to the Big Game because of the football, the friends, the commercials or the many, many dip options, we have a Super Bowl game that you'll score with at any party.
---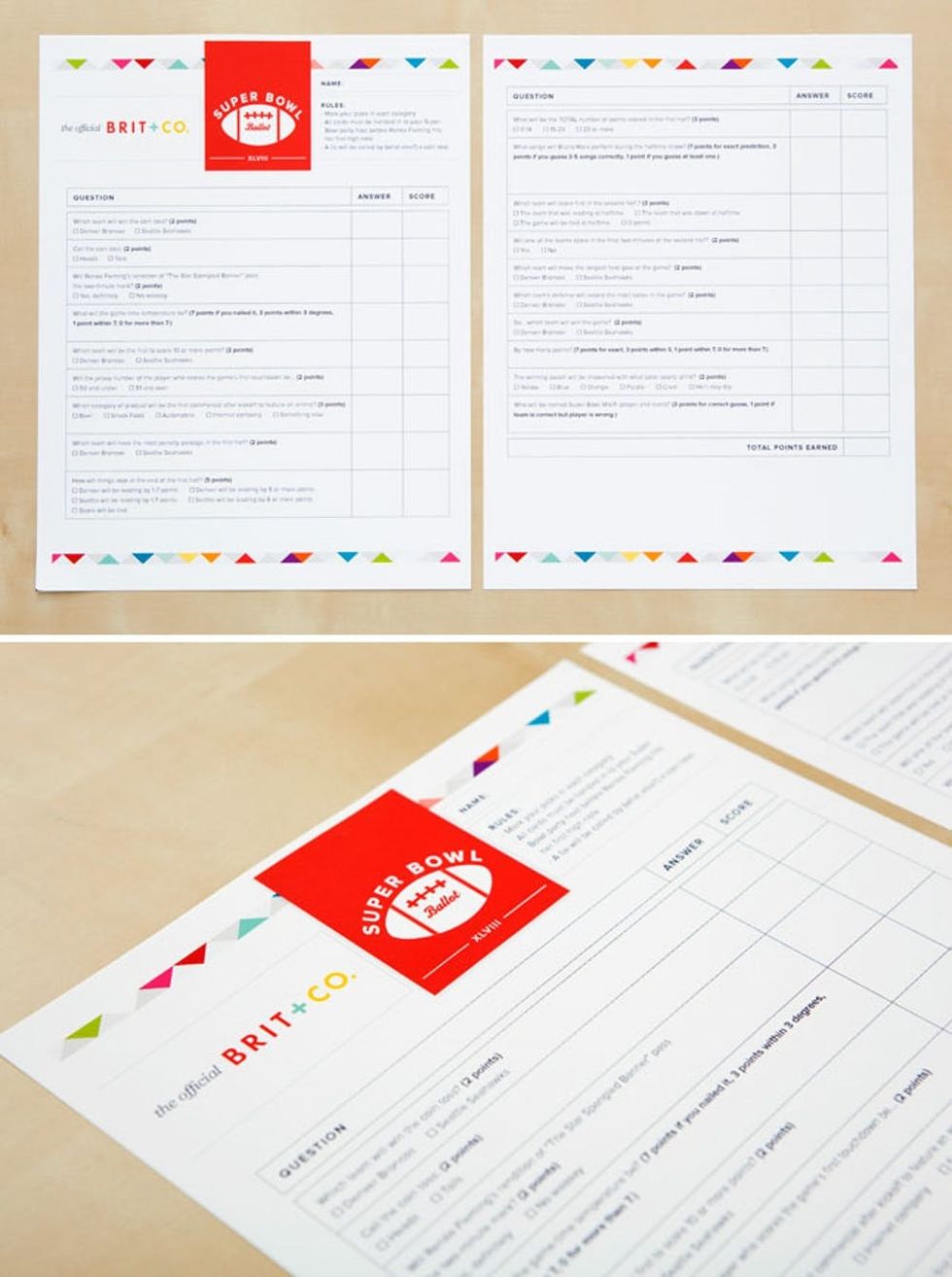 1. Super Bowl Ballot: They call the Super Bowl the Oscars on Turf, right? Well, we do. So we had a little fun with a party pastime usually reserved for Hollywood's Big Game. You can find an online version on nytimes.com or print out our super pretty printable version by downloading it right here!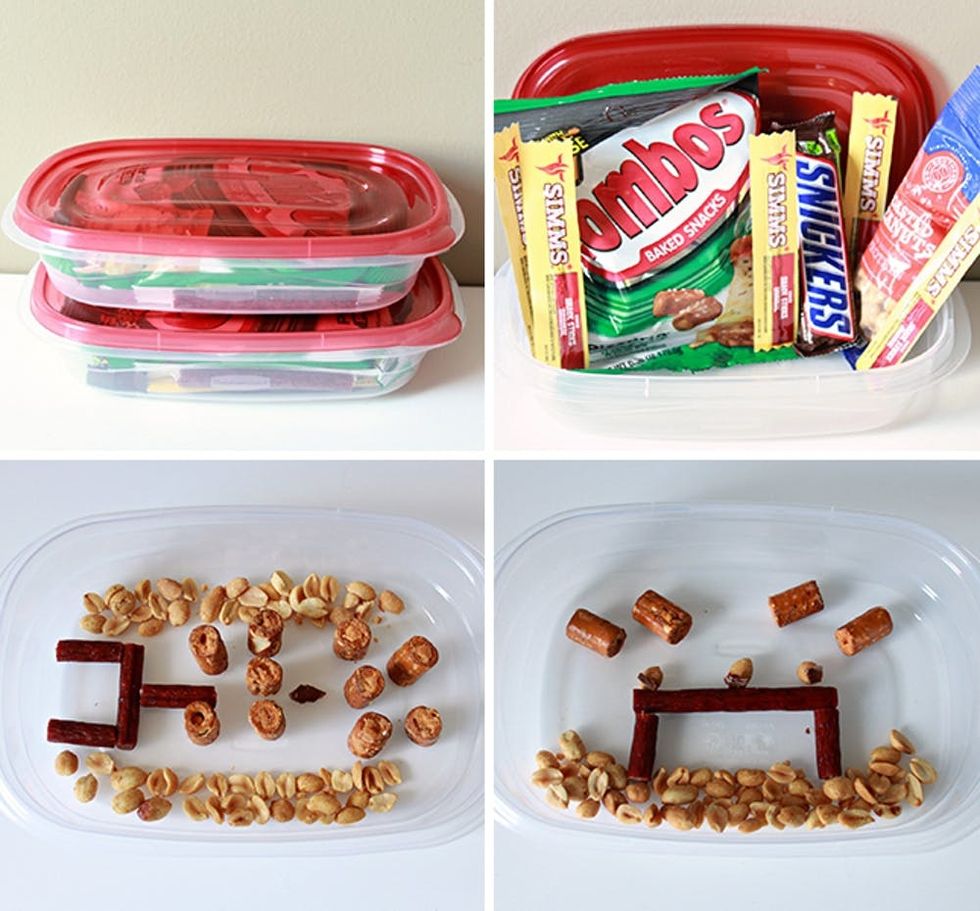 2. Play With Your Food: Set aside an assortment of sweet and savory snacks and give your guests the goal (hehe) of constructing something football-themed in one commercial break. We think the winner should get to eat their creation… or make the loser eat theirs depending on yum factor. (via Just a Girl and her Blog)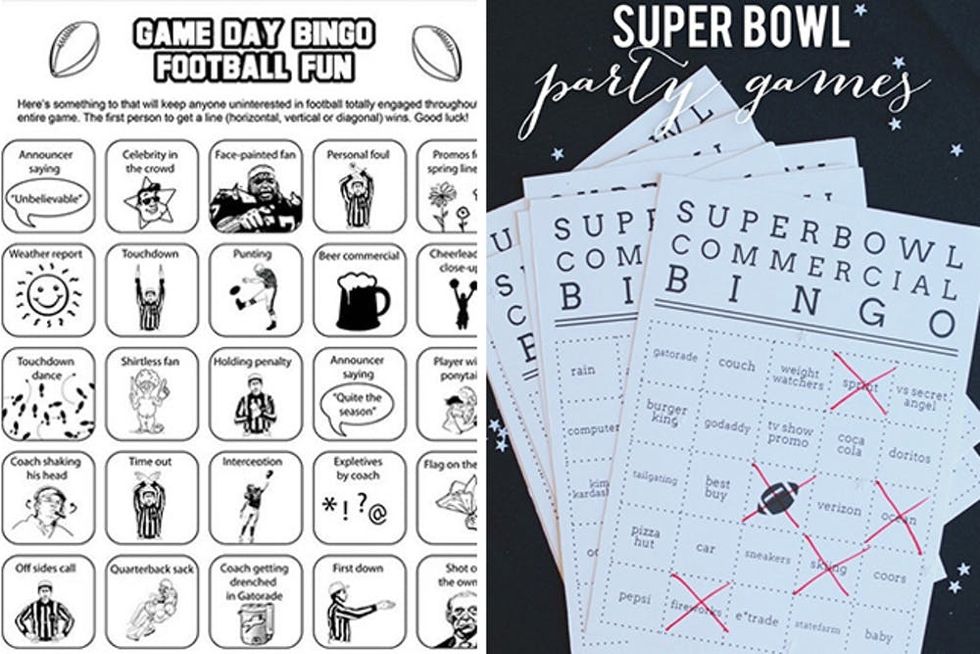 3. Super Bowl Bingo and Commercial Edition: Bust out the Bingo to get competitive with your fellow partygoers for more than just Seahawks vs. Broncos. And if you're still quoting Budweiser and Taco Bell commercials from yore, there's a special edition just for you. Print these out on cardstock or use them as inspo to create your own. And make sure to save a spot for greek yogurt/Uncle Jesse… (via She Knows + Style Me Pretty)
4. Touchdown Toss: Wondering what to do with that awesome chalk wall you just painted? Throw footballs at it, obvi! Tape the outline of a goal post on a chalkboard or piece of black poster board and mark yard lines on the ground. Use sidewalk chalk to color the ends of Nerf balls to mark who makes the most goals. You might need a referee for this, so advise one of your guests to show up in stripes. Chevron will do. (via Play. Party. Pin.)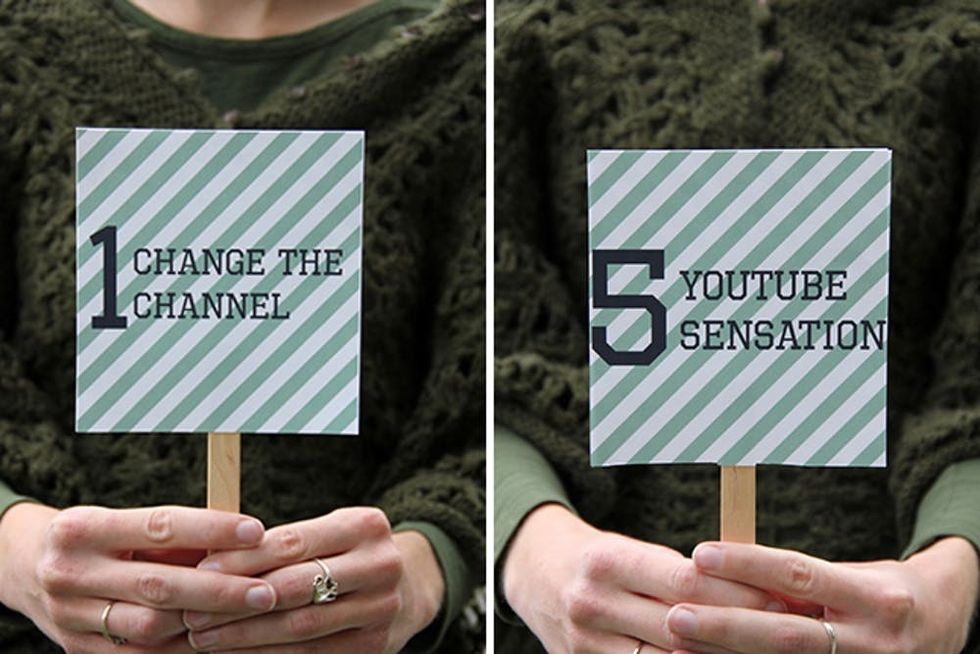 5. Commercial Rating Signs: If you refer to the Super Bowl as "the Sunday where we watch cool commercials and Puppy Bowl and eat wings" this activity is calling your name, sister. Print out rating signs to add an Oscars-like element to your Super shindig! (via Studio DIY)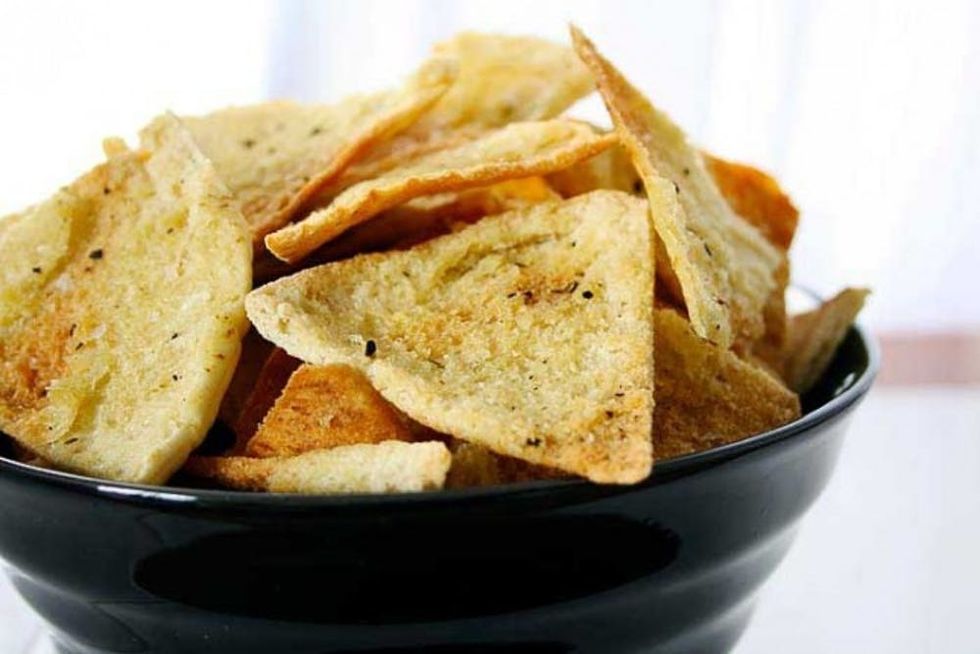 6. Super (Salad) Bowl: Salad Bowl (aka Celebrity!) is a simple, but crazy addictive charades-like game. When the chip bowl (mmm, like the one above) empties, refill it with pieces of paper that you've written football-related anything on (cheerleaders, butt pats, Gatorade, Tim Riggins), phrases (pigskin, interception, "could go all the way"), players (Peyton Manning, Richard Sherman, Tim Riggins), Super Bowl specifics ("The Whazzzzz Up beer commercial," queso dip). We got you started with some pretty fantastic ideas, but free feel to tailor to who's playing on your home turf.
Split into two teams and set your iPhone stopwatch to one minute, working your way through the bowl and trying to get your team to guess as many as they can in each 60-second round. First go, you can say whatever you want. Once you've made your way through the bowl, dump the papers back in for the second round, where you have to get your team to guess what's on each card using only one word. Third round: charades. Careful, you might see more penalty flags thrown during this game than on the bigscreen.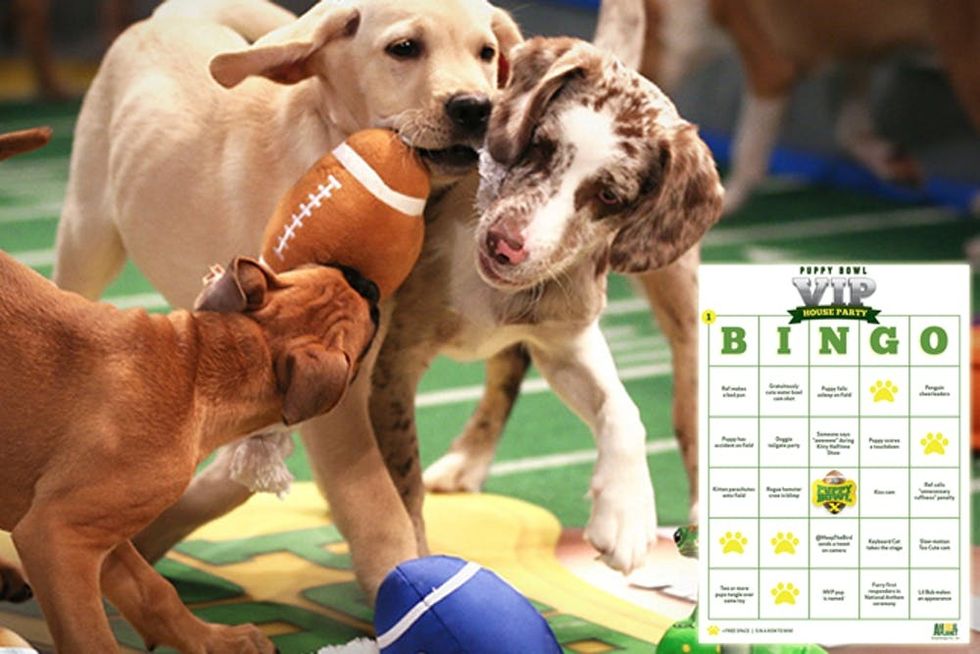 7. Puppy Bowl Bingo: What's the Super Bowl nowadays without PUPPY BOWL?? Don't miss Year 10 of our nation's cutest pastime and play along with these canine-specific cards. (via House Party)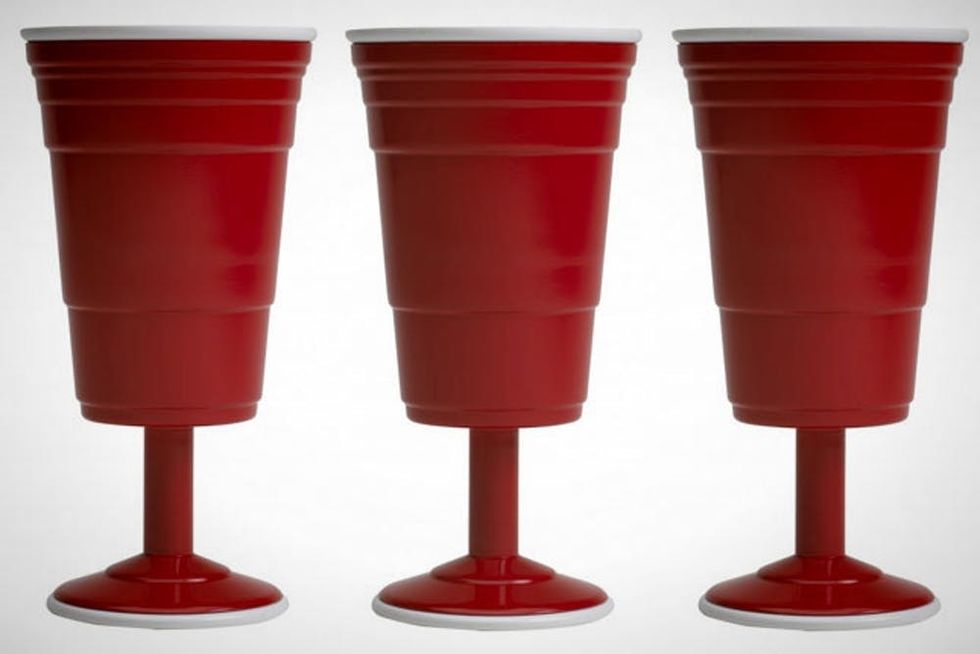 8. Pass the Cup Pile Up: This is an old school game that we think could be a blast in a glass if updated. Hand one guest an empty cup. They name a football-related category (players, halftime performers, celebrity girlfriends) and start passing around the cup. When the cup comes to you, you have to name something in the category or put a dollar into the cup. The cup gets passed around until… TOUCHDOWN! The person holding the cup wins the goodies and names the next round's category and stopping point.
We think the game could be fun if you told guests to bring a couple small trinkets and gifts to put in the cups too — think White Elephant-style but with a smaller, $5 limit!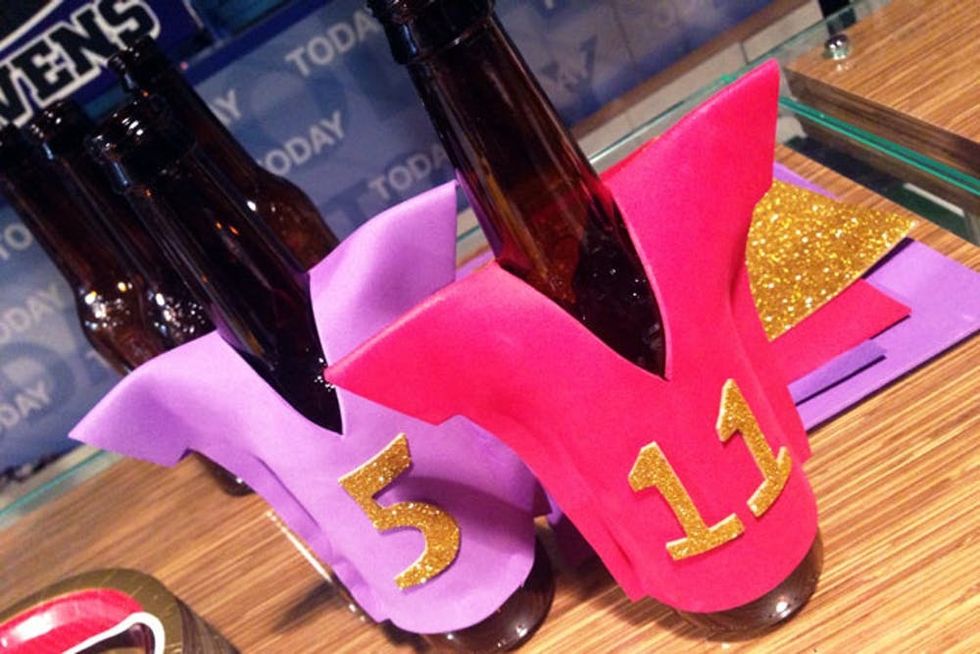 9. Cheers! Super Bowl XLVIII Drinking Game: Oh, come on… what's the Super Bowl without a couple of brews? Might we suggest cute-ing up a good ol' fashioned drinking game with one of our adorable Super Bowl-inspired jersey cozies? Sip safely! (via First We Feast)
Where are you watching the Super Bowl this year? Is there a game you and your friends play while you watch and cheer on your team? Give us the deets below and tweet us a pic or two on Sunday!
Lisa Raphael
In her past professional lives, Lisa has served the masses as the Editorial Director at Brit + Co, Bieber Whisperer at J-14, Golden Girls Fan Club Prez at Lifetime and Talk Show Host Understudy to Katie Couric. Now, she's taking on the sports world at
The Relish
, teaching Hairography 101 in her spare time and will forever be trying to fill the hole Zayn Malik left in her heart.