Score Max Savings This Month on These Useful Items
Apr 01, 2017
If you stayed ahead of the April 18 tax deadline this year by using a helpful tax app and avoiding pesky mistakes that could end up costing you more than you owe, chances are your refund is burning a hole in your pocket (at least, we hope so!). While it can be fun to splurge on something indulgent when you receive your IRS refund, it never hurts to shop on a budget — even if you are feeling a little more flush with cash than usual. Scroll on to learn more about seven items to find at particularly low prices throughout the month of April.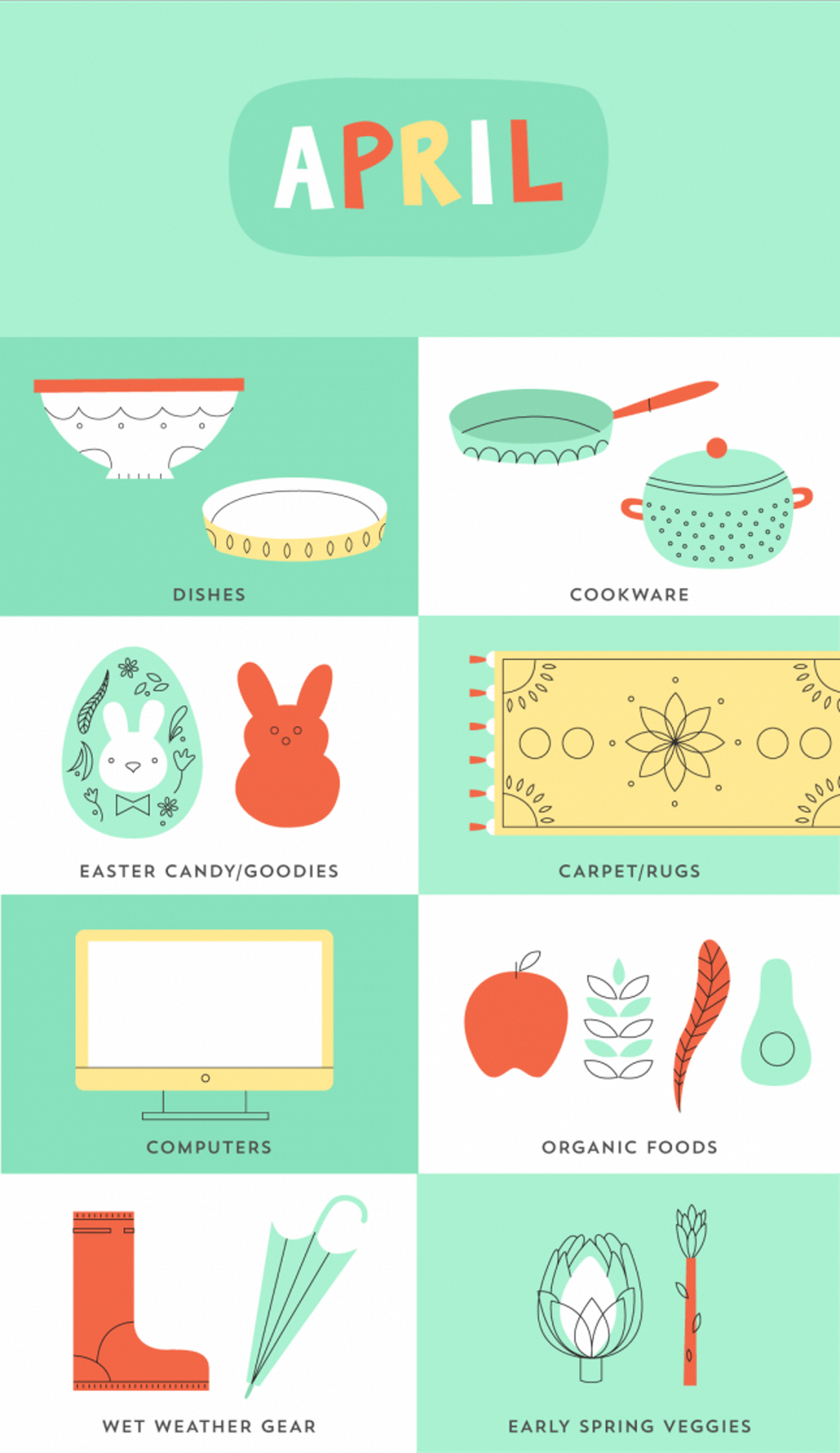 ---
1. Dishes + Cookware: Retailers and housewares manufacturers know as well as the rest of us that April is the beginning of graduation, bridal shower, and summer wedding seasons. Because of this, they're more likely to lower prices to make gifting more affordable. But who says you can't treat yourself too!? This month is prime savings time for replacing your chipped dishes and rusty pans.
2. Easter Candy + Goodies: You may have declared yourself far too old for an Easter basket, but that doesn't mean you'll ever be too grown-up to enjoy all the sweet treats that come inside! Just like the post-Valentine's Day sales, chocolate bunnies, jelly beans, and peanut butter eggs (yum!) will be cheaper post-Easter. Stock up on these candies for standalone snacks or use them as ingredients in colorful spring dessert recipes!
3. Carpet + Rugs: Sales on floor coverings often don't kick in until after tax day because stores depend on shoppers to receive (and spend!) their tax refunds in the first half of the month. You can expect to see big price drops in the last half of April. While the chilly toes of winter may already feel like a distant memory, your feet will thank you for your smart shopping when temperatures drop again and you have a cozy new carpet to step onto.
4. Computers: Manufacturers tend to release new laptop and desktop models three times each year, and April is the tail end of the first release period. While computer prices often hit rock bottom toward the end of the year (thanks to back-to-school shopping and holiday deals), April is a great time to look for discounts if you know that your current tech won't last through the summer.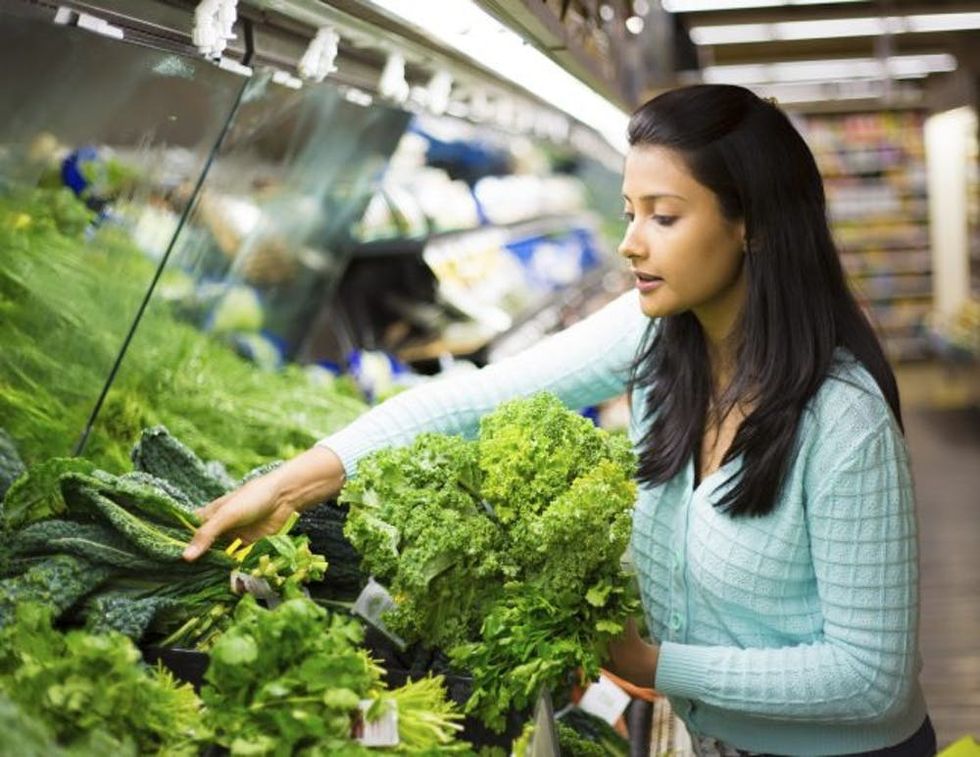 5. Organic Foods: Earth Day is April 22, and to celebrate, many grocery stores offer bargains on organic produce. Even if you're not quite ready to go all organic, you can still take advantage of these deals and bring home fresher, cleaner food at a more manageable cost (for one month, at least!).
6. Wet Weather Gear: Although April weather can still be quite dismal in many US regions, retailers will be ramping up for spring and offloading waterproof fashion at discounted prices. Remember the old phrase "April showers bring May flowers?" Well, lucky for us, April showers also bring good deals on coats, boots, and other gear that will help you stay dry until those May blooms really start bloomin'. You might as well battle the rain in affordable style!
7. Early Springtime Veggies: Asparagus, green peas, and artichokes (spinach artichoke dip, anyone?) are among the first edible springtime greens to crop up across the country. These veggies will be plentiful and inexpensive in supermarkets beginning in April, which makes this month the perfect opportunity to add some color and freshness back into your diet!
Are there other things that you only buy in April? Tweet us @BritandCo!
(Photos via Getty)
Alli Hoff Kosik
Alli Hoff Kosik is a freelance writer who is passionate about reading, running, rainbow sprinkles, her lipstick collection, watching embarrassing reality TV, and drinking pink wine. She lives in Brooklyn with her husband and (in her dreams, at least) three golden retriever puppies. Listen to her talk books on
The SSR Podcast
.
Adulting