Pitcher Perfect: 10 DIY Upgrades for Prettier Pouring
Jul 23, 2014
Whether you prefer snazzy cocktails, a twist on tea or simple infused water, how you present your drinks is almost as important as the drinks themselves. We've shared some incredible drink dispensers with you before, but there's really nothing like doing it all yourself. From upgrading old pitchers to creating a beverage dispenser from scratch, this list covers it all. Try one of these 10 DIYs, then go ahead and invite your friends over… for drinks!
---
1. Painted Glass Pitcher: Glass paint and a quick cure in the oven make this pitcher project a cinch. Use whatever colors match the occasion or the decor and you've got an instant upgrade. (via Plaid)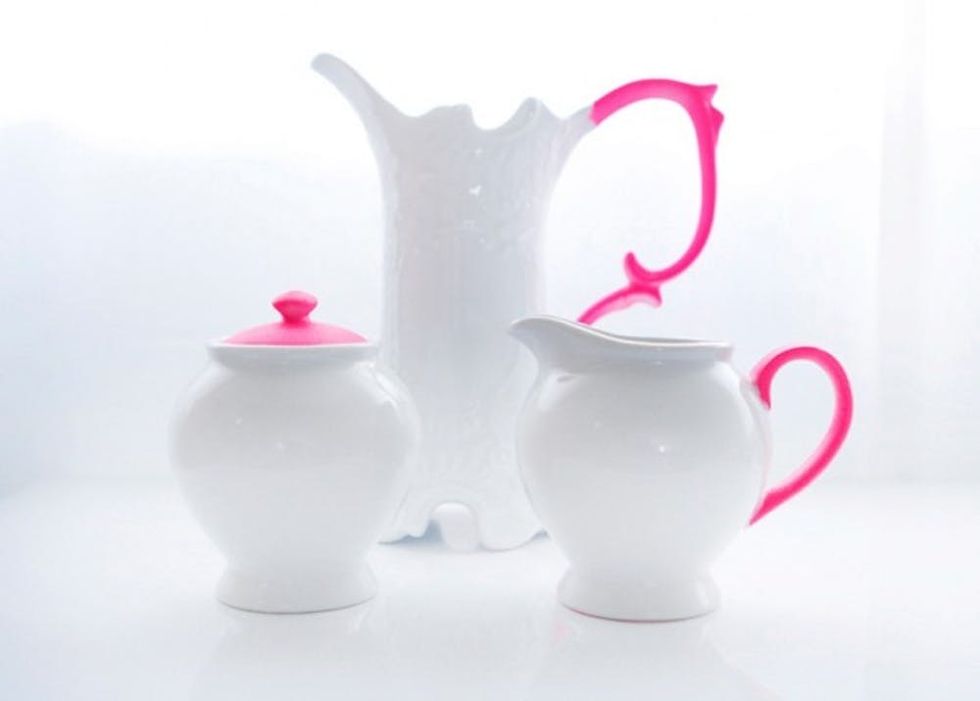 2. Neon Color Block Handle: We love neon! When you work it into your kitchen by color blocking your pitcher handle, you won't be able stop yourself from smiling with every pour. (via Shop Sweet Things)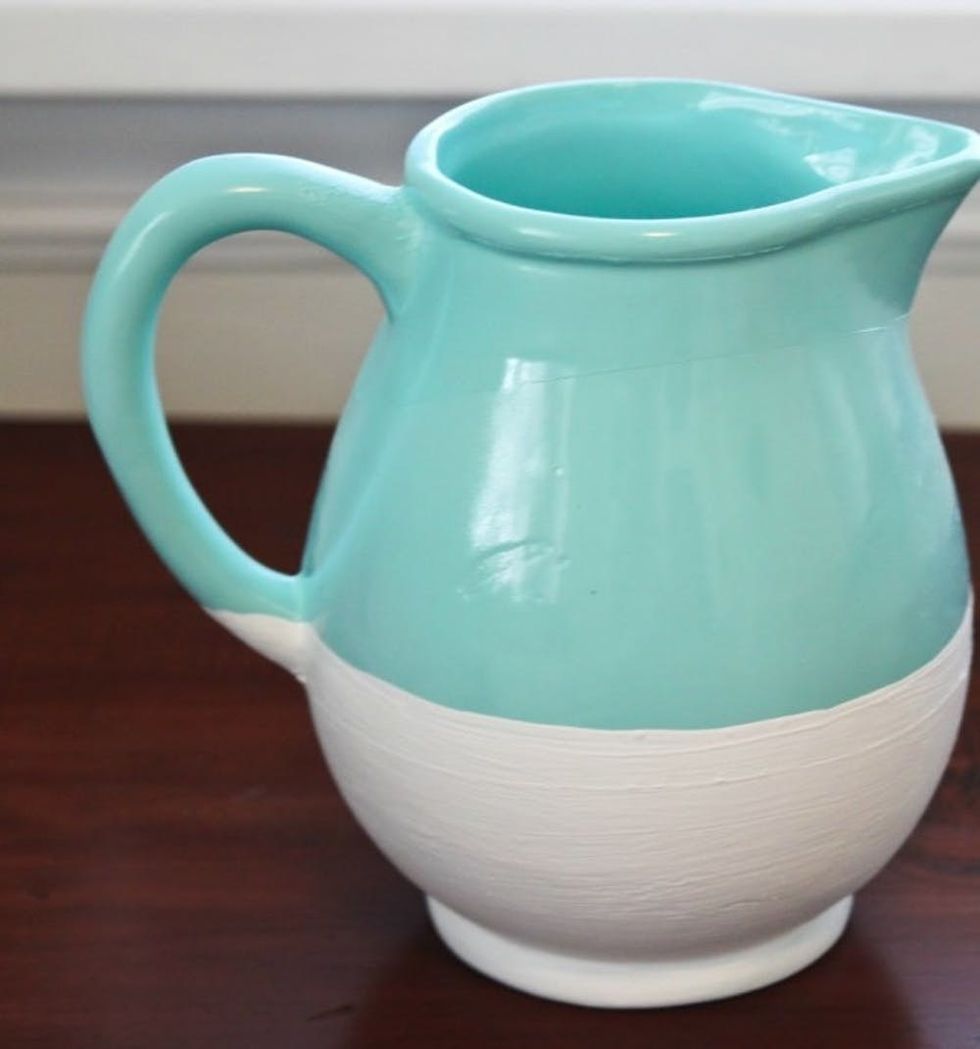 3. Dipped Pitcher: This pitcher update has just two steps, and can be used to make even the tackiest piece look totally modern. (via The Winthrop Chronicles)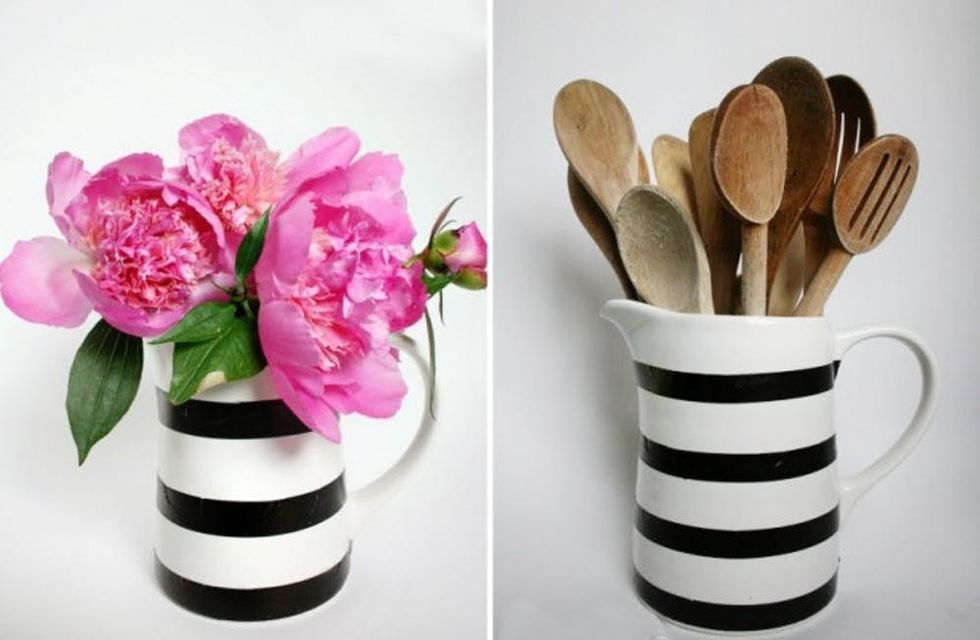 4. Striped Pitcher: Could we ever grow tired of black and white stripes? These DIY lines are just temporary, but the project is so quick and easy that you'll want to do it over and over. (via Jones Design Company)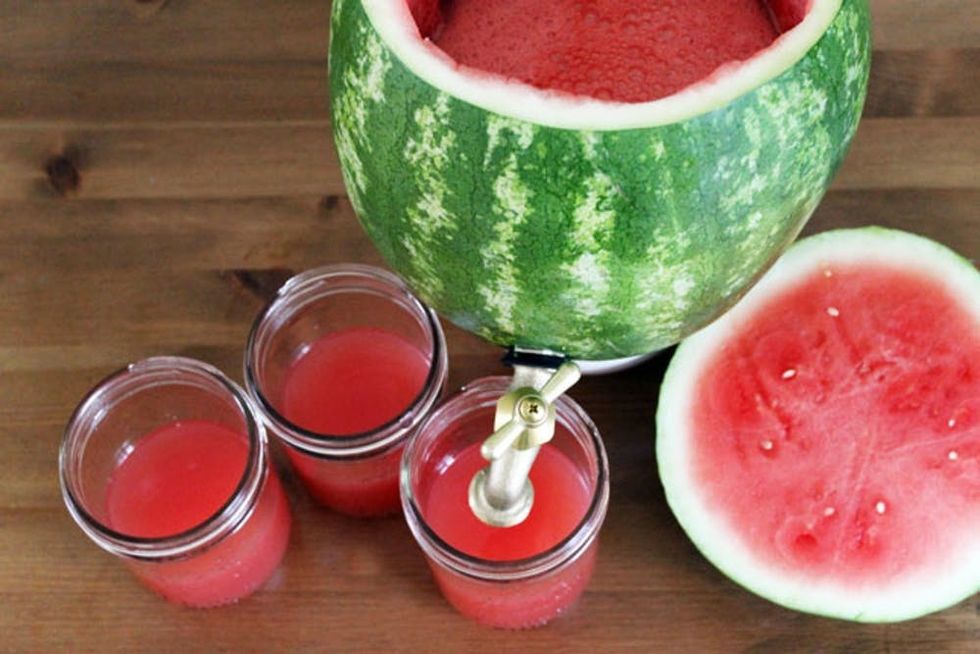 5. Watermelon Drink Dispenser: Although not technically a pitcher, this drink dispenser built entirely from scratch is the ultimate drink accessory! Put a spigot in your watermelon and watch jaws drop. (via Brit + Co)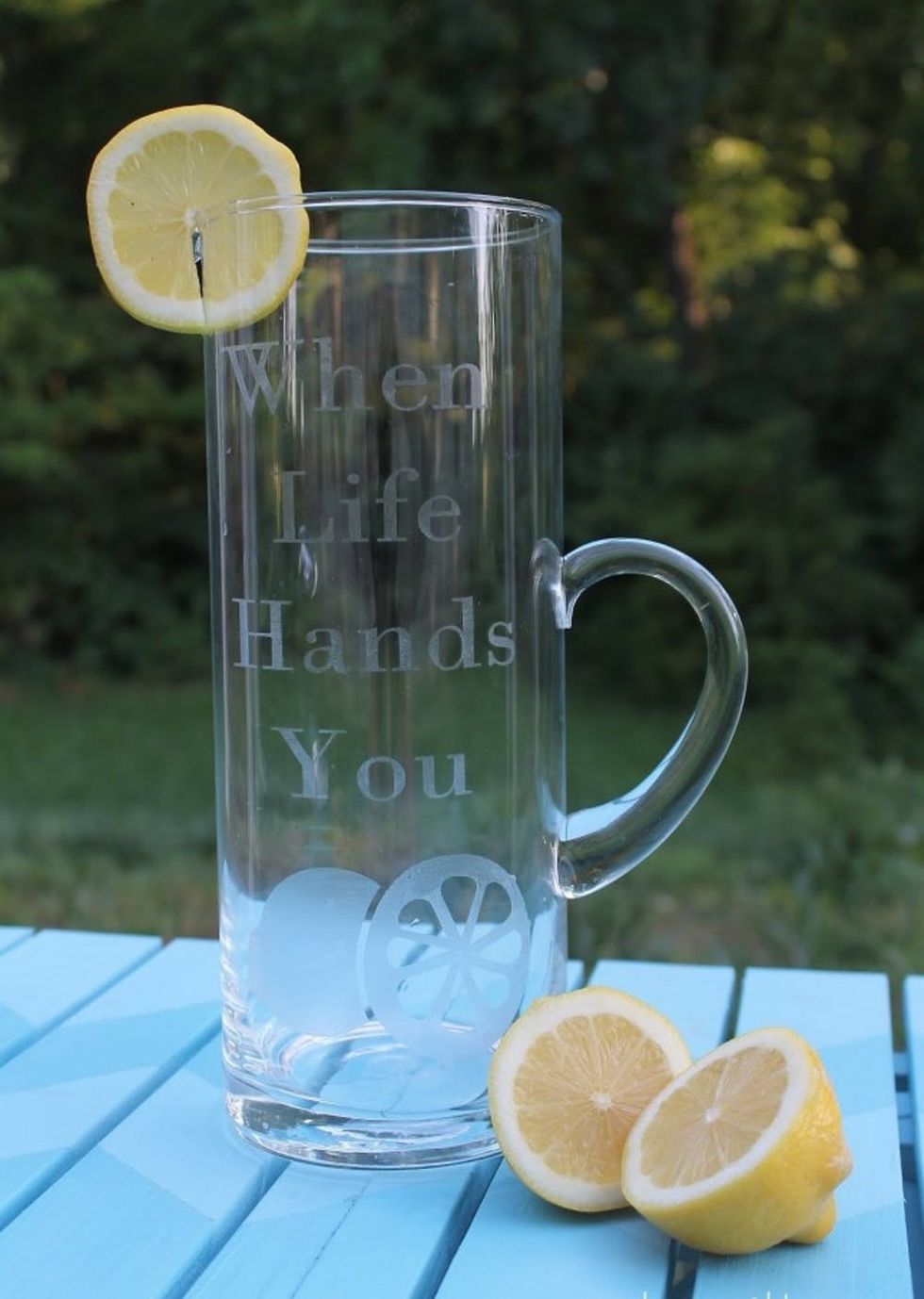 6. Etched Pitcher: Etched glass looks so chic, and marking a pitcher makes it super personalized. Etch yours with the name of a favorite drink and it will be the hit at your next cocktail party. (via Domestic Randomness)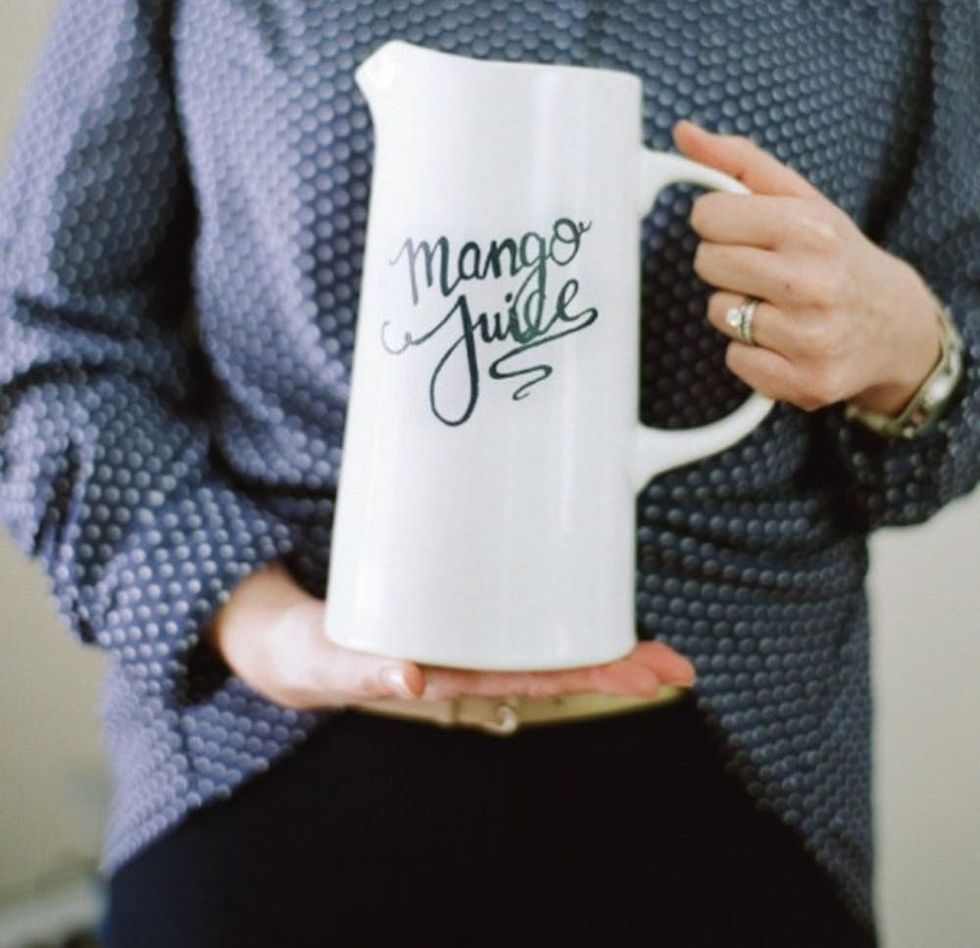 7. Calligraphy Juice Pitcher: Using a printed calligraphy template means you don't have to be a handwriting expert to pull off this incredible upgrade. (via Style Me Pretty)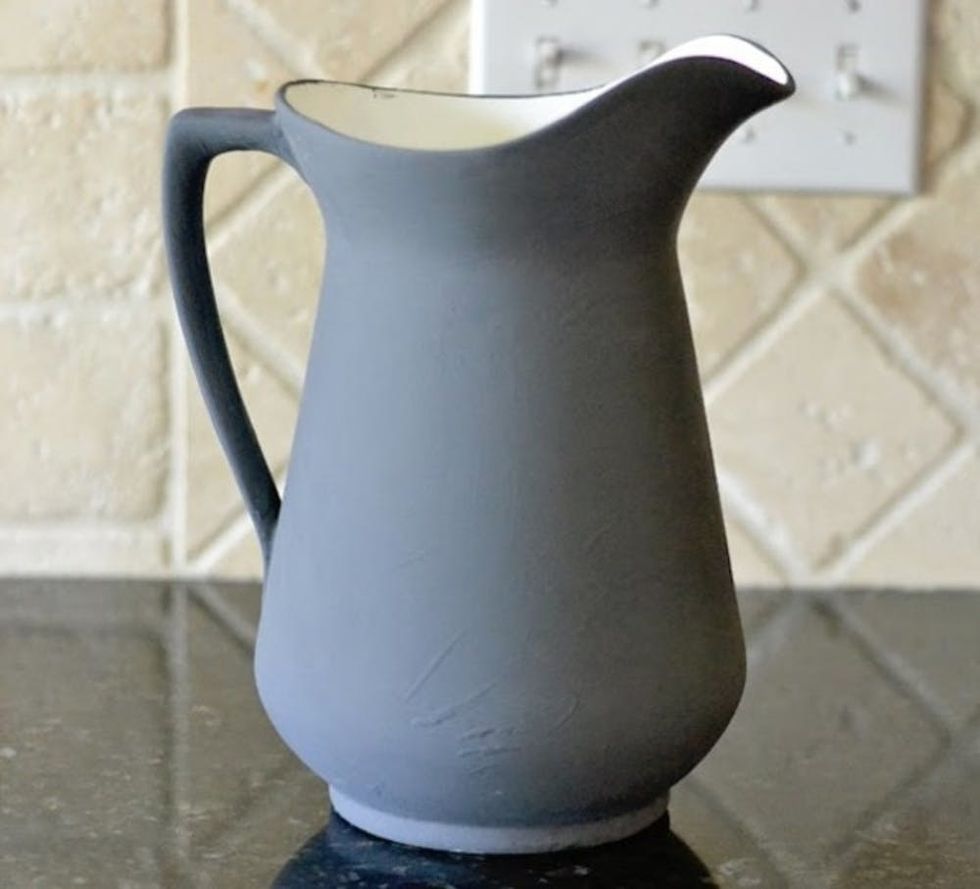 8. Chalky Pitcher Upgrade: Bless the soul who invented paint for ceramic surfaces. The opportunities are endless, but a simple gray, chalky finish is just timeless. (via Architecture of a Mom)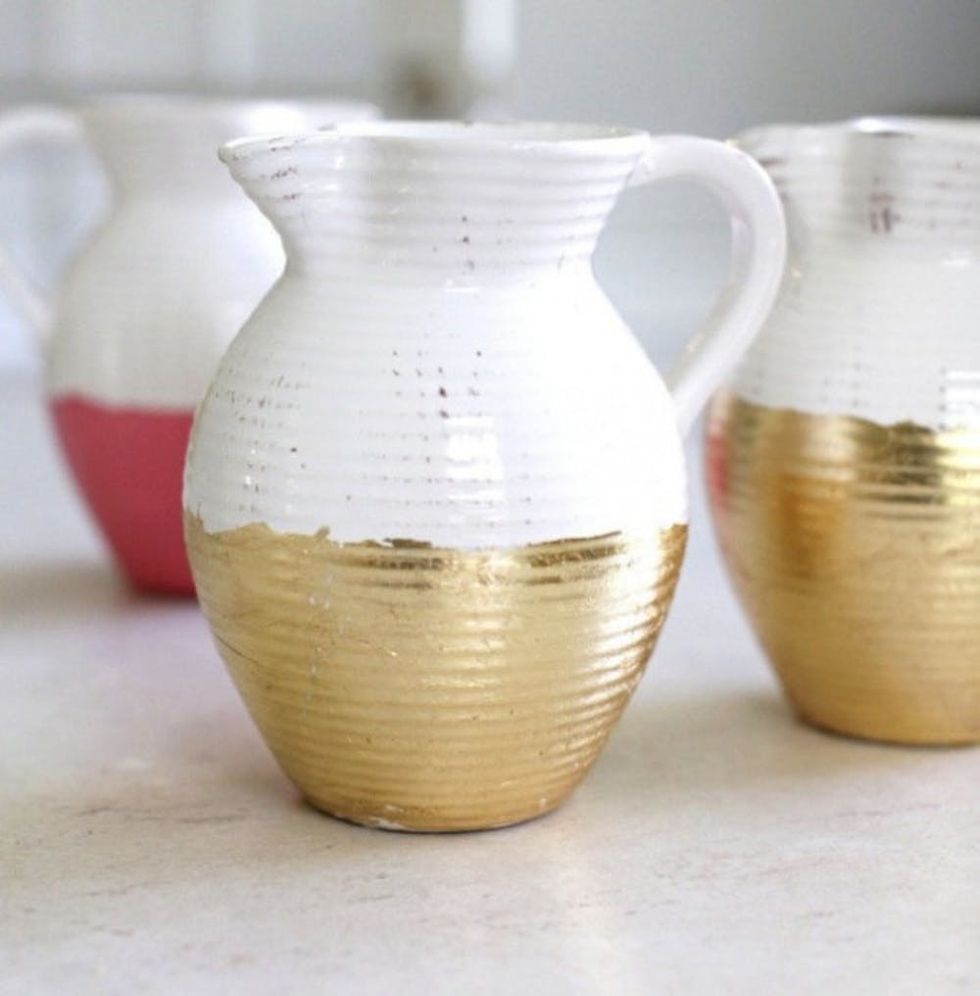 9. Gold Dipped Pitchers: Gold, you say? We totally adore the metallic and color dipped trends, so this one is a must on our to-try list. (via Style Me Pretty)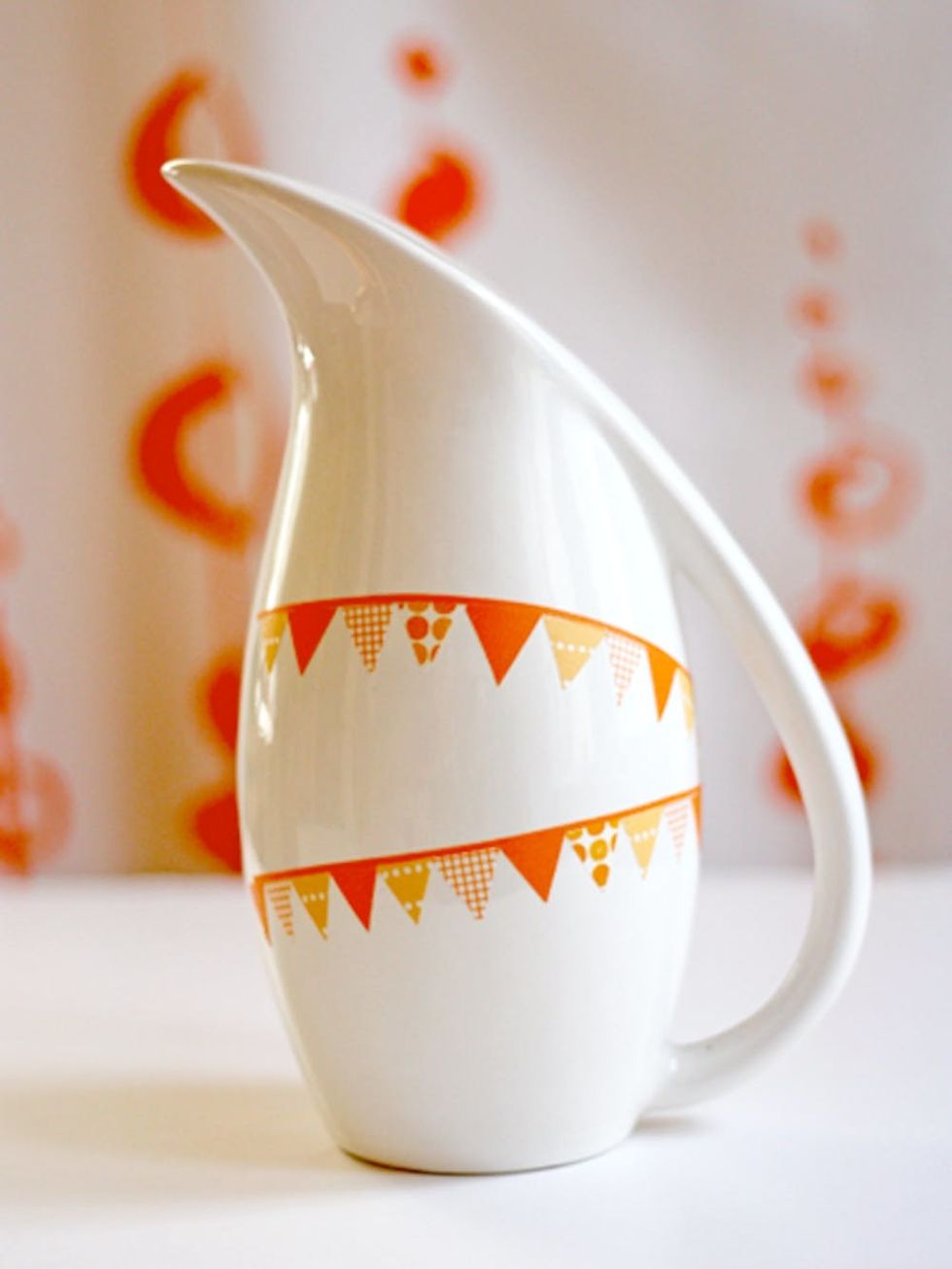 10. Washi Tape Flags: We couldn't do a DIY roundup without including at least one washi tape project. This flag banner is just too cute to resist. (via How About Orange)
What's your favorite way to serve drinks? Have you ever tried to update your pitchers? Let us know in the comments below!
Hannah Schmitt
Hannah is the managing editor at MetroFamily Magazine in Oklahoma City but her favorite jobs are the ones done at home: loving on her husband and dog, sprucing up the house and entertaining family and friends.