19 Football-Shaped Snack Recipes to Tackle for the Super Bowl
Jan 28, 2015
The closest we'll ever get to encouraging you to chow down on an actual football is the way-more-delicious pigskin that's meant for nibbling: light and crispy homemade chicharrónes. Football- and stadium-shaped snacks, on the other hand, should definitely be some of your top draft picks for Super Bowl snacking. You'll love the edible touch of festive flair AND flavor that each of these 19 recipes brings to the party. Featuring a variety of sweet and savory eats, the entire lot can easily be used as a spread and dedicated to the theme. If you ask us, that's certainly one winning way to end the football season.
---
Savory Snack Recipes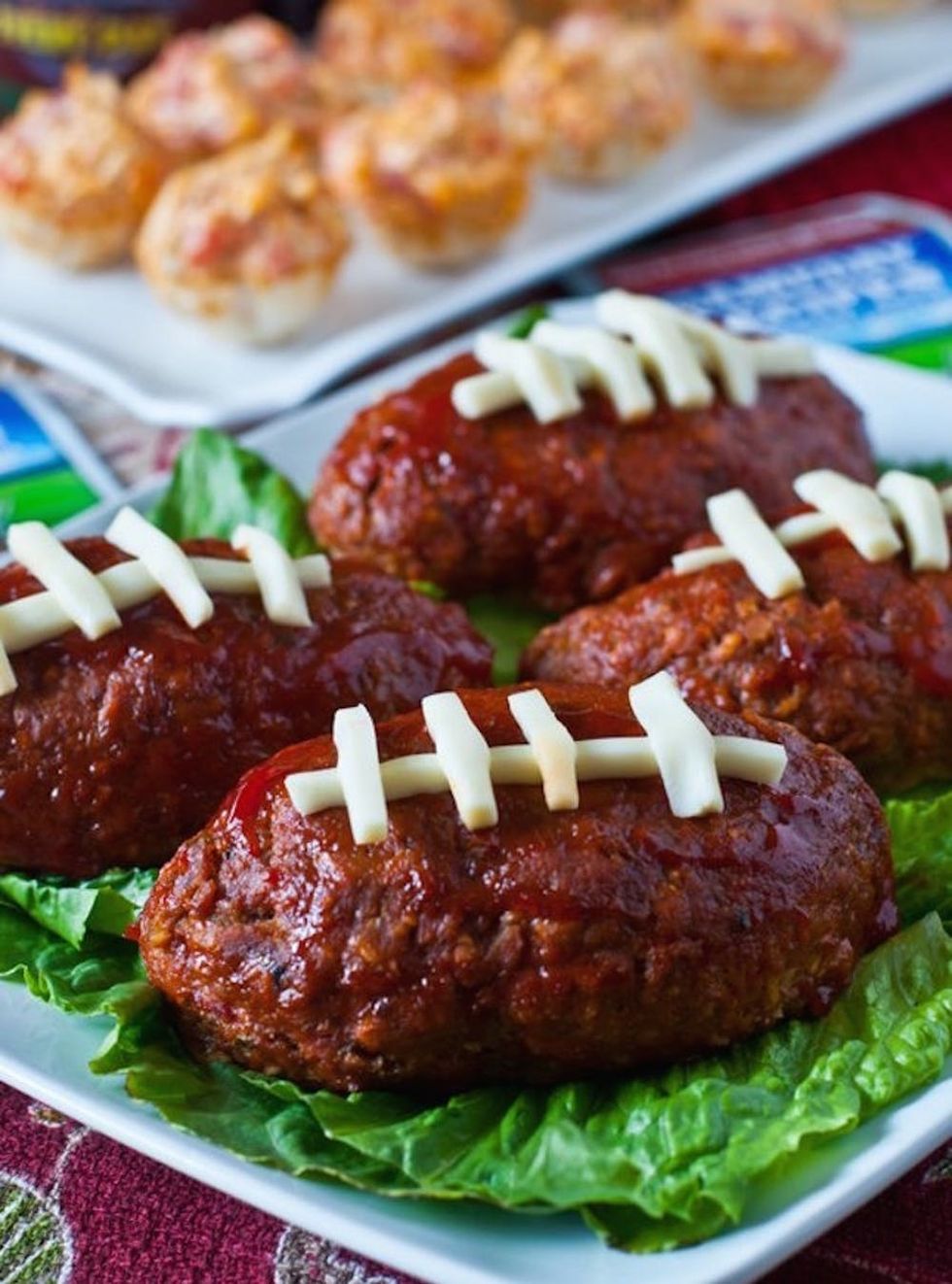 1. Mini Football Meatloaf: These meat(foot)balls go above and beyond your usual loaf. They're so tasty that no one will want to pass 'em around. (via A Family Feast)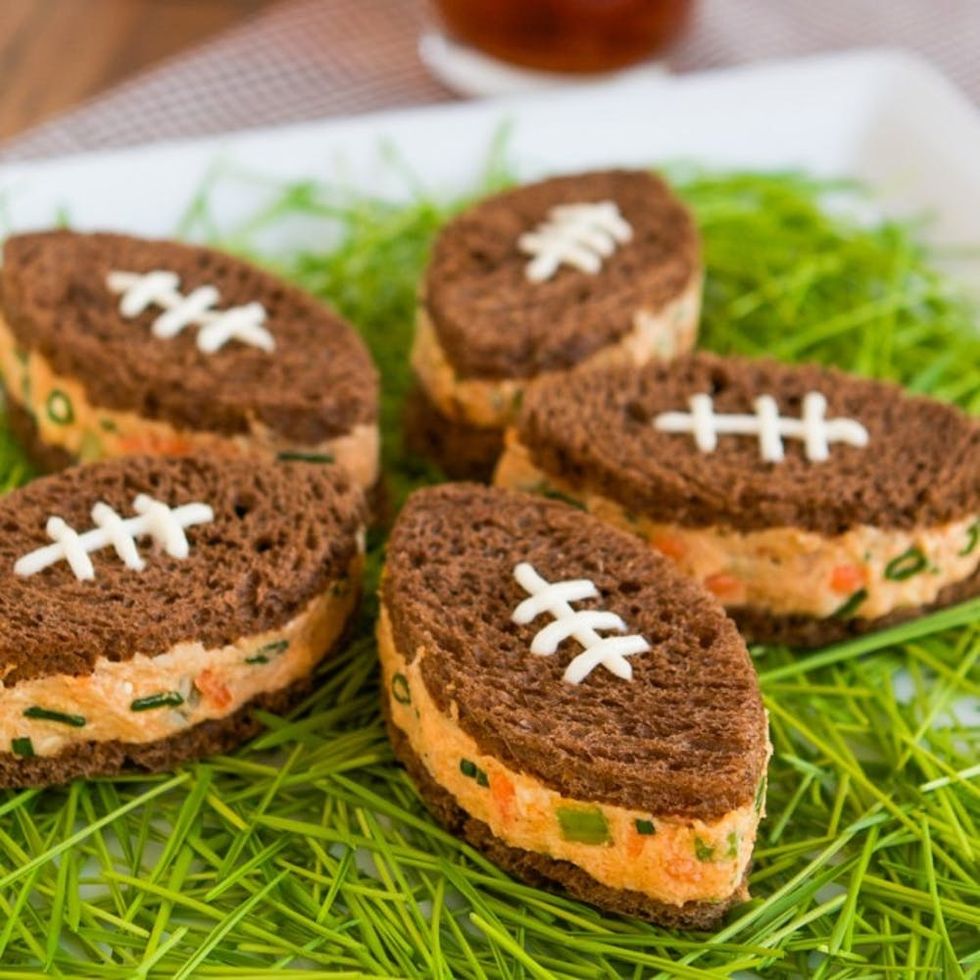 2. Buffalo Chicken Tea Sandwiches: Tea sandwiches may be an out-of-the-ordinary offering for the Super Bowl, but these aren't your usual afternoon affair. Filling them with Buffalo chicken salad and topping them off with "laces" take things to a whole other sando level. (via Thirsty for Tea)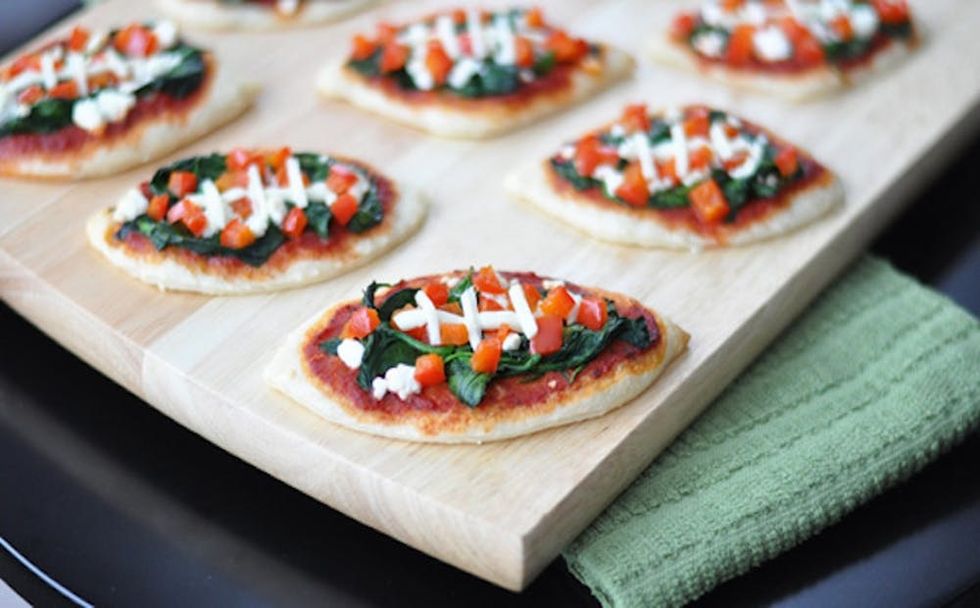 3. Mini Football Spinach Pizzas: Pizza in football form? Mind. Blown. Top these mini pies with whatever fits your game-day fancy. (via Tablespoon)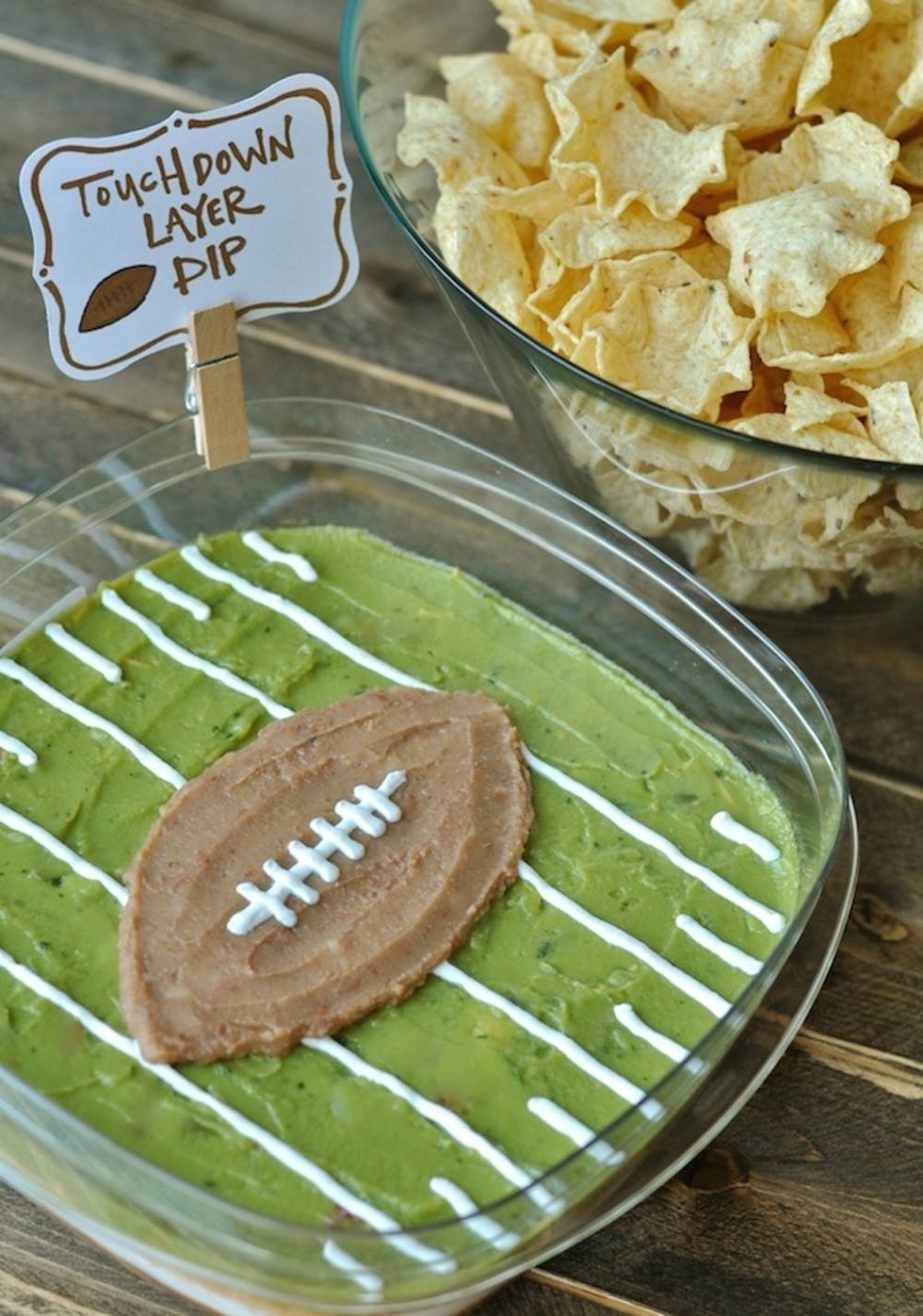 4. Football Field Bean Dip: We can't believe we didn't think of this easy Super Bowl-themed dip first. Just whip up your favorite bean dip recipe and add some sour cream yard lines for a festive game-day appetizer. (via Creative Juice)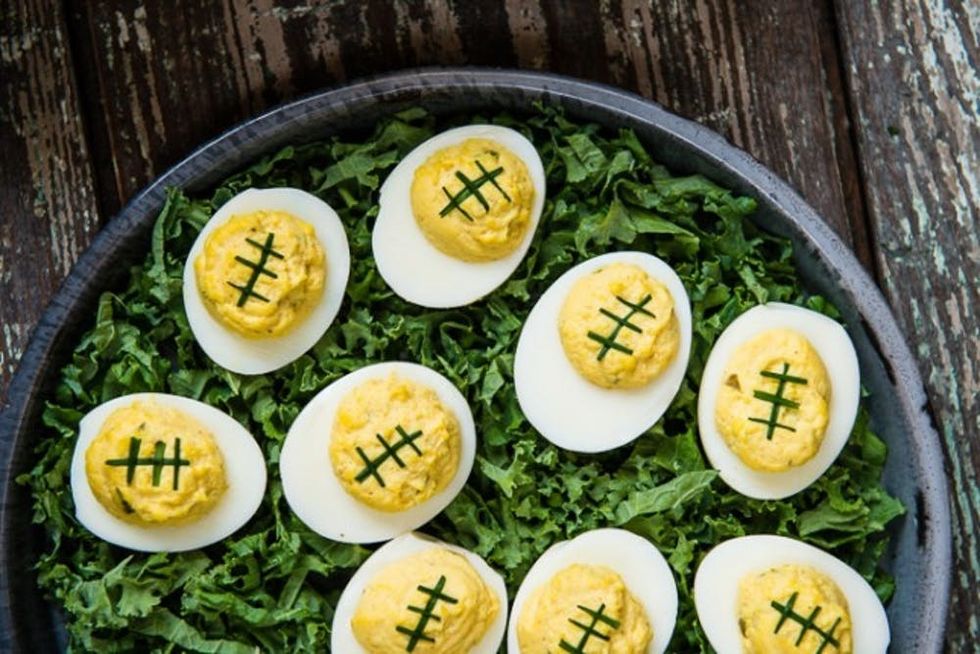 5. Football Deviled Eggs: A few snipped chives arranged just so is all it takes to make these deviled eggs a perfect fit for the big game. (via Everyday Good Thinking)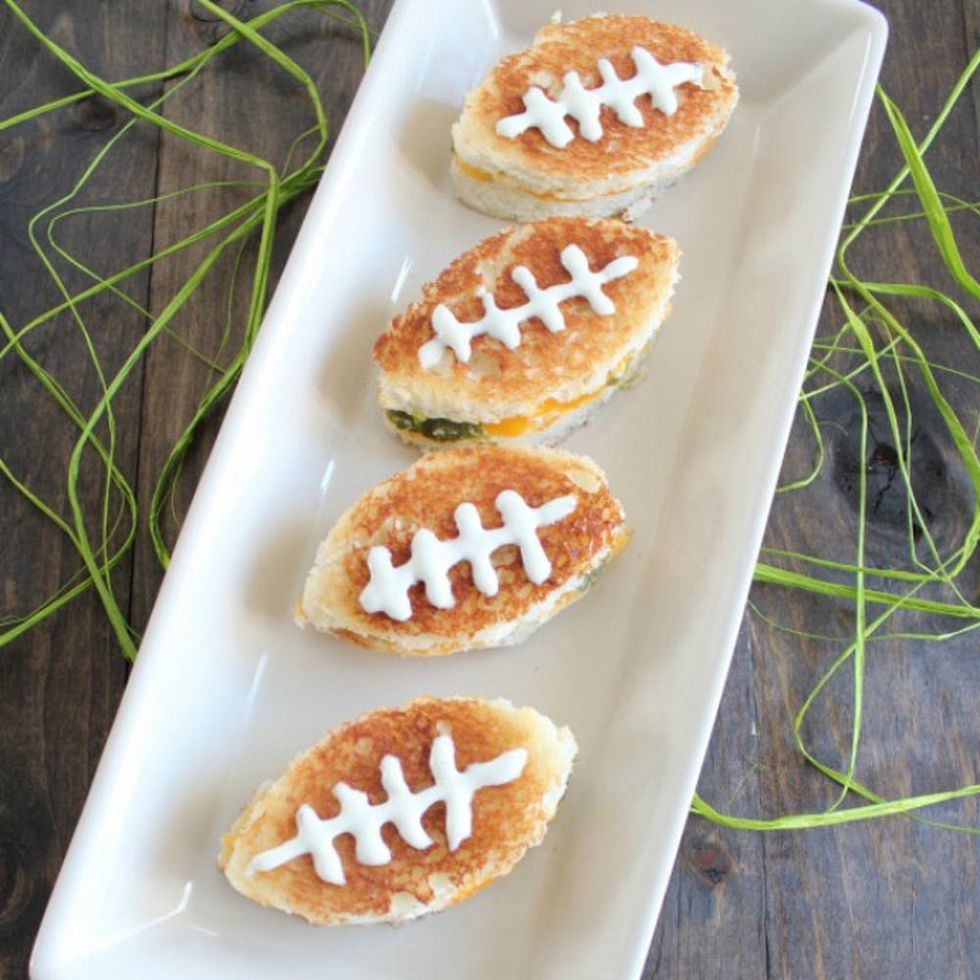 6. Jalapeño Popper Grilled Cheese (Gluten-Free): Can't handle the heat of most jalapeño poppers? This grilled cheese is a great place to start your training. (via Little Leopard Book)
Sweet Snack Recipes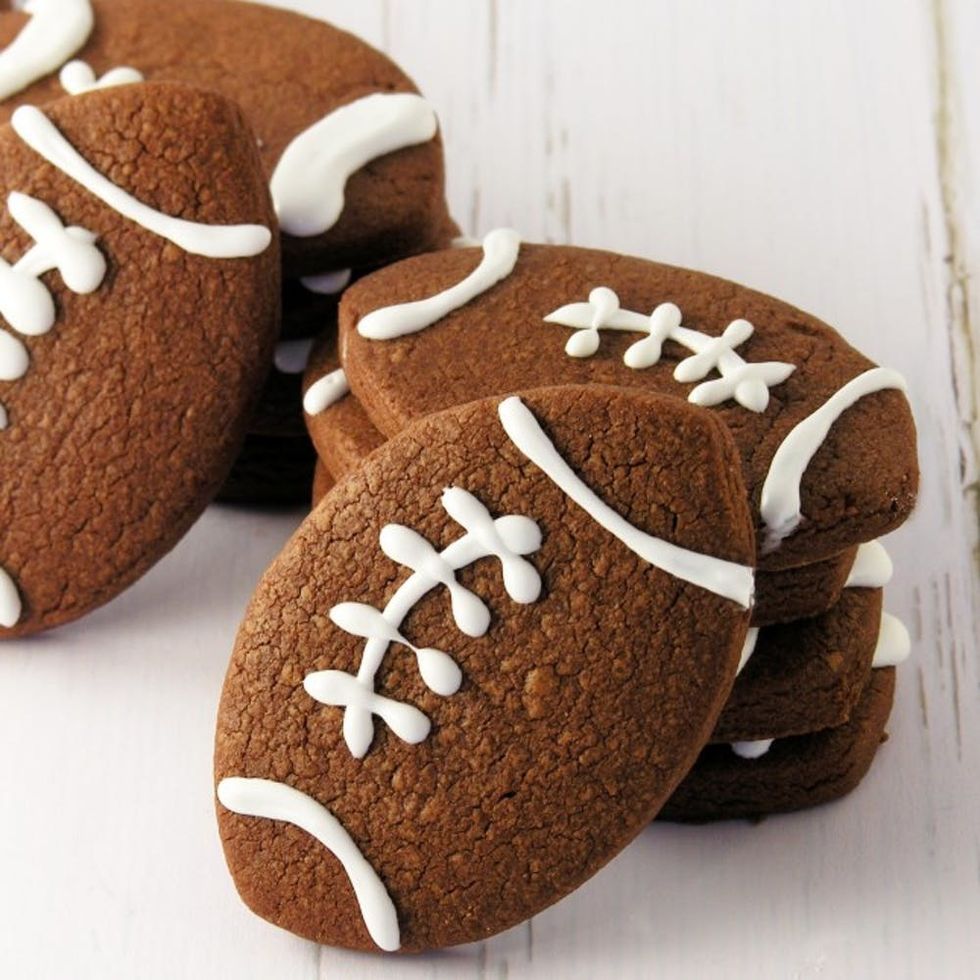 7. Chocolate Football Cookies: Chewy and softer than most, these chocolate cookie cutouts just might spark #DeflateGate Version 2.0. At least we can all agree that everyone's a winner this time around. (via Easy Baked)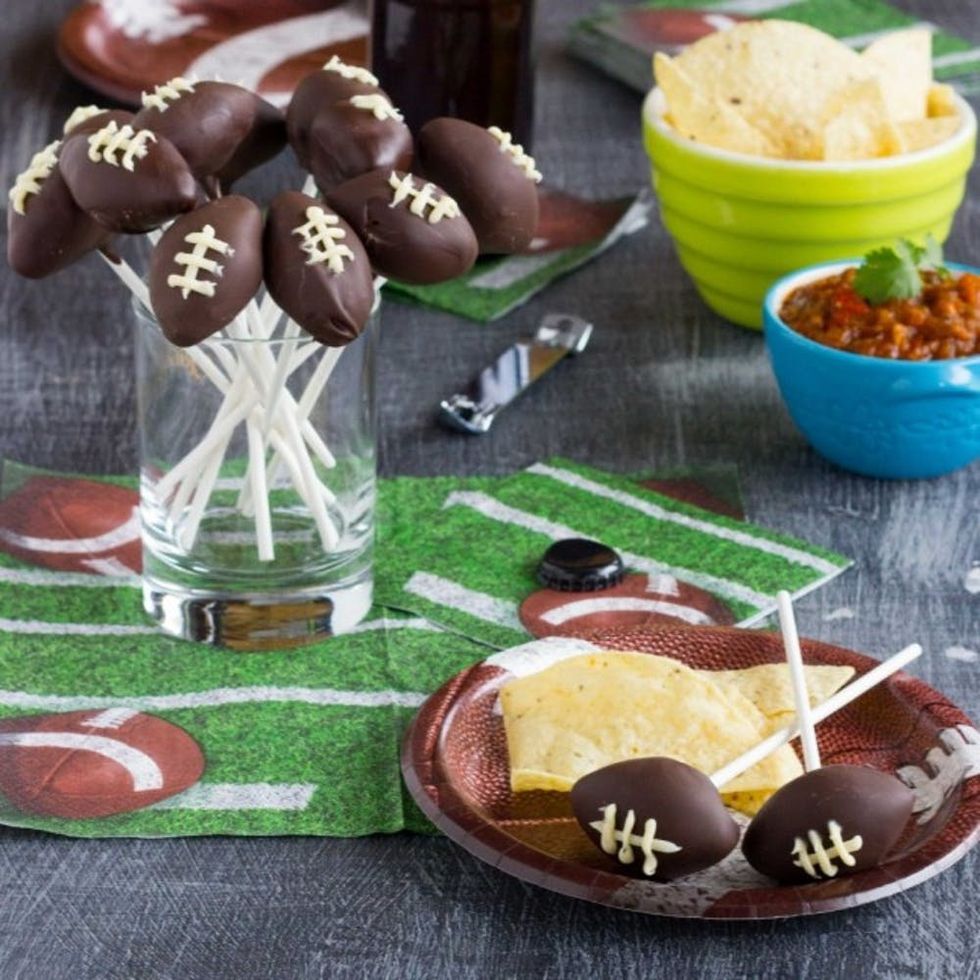 8. Super Bowl Football Cake Pops: You don't need to be a master cake pop baker to make these football-shaped treats. (via Kid Cultivation)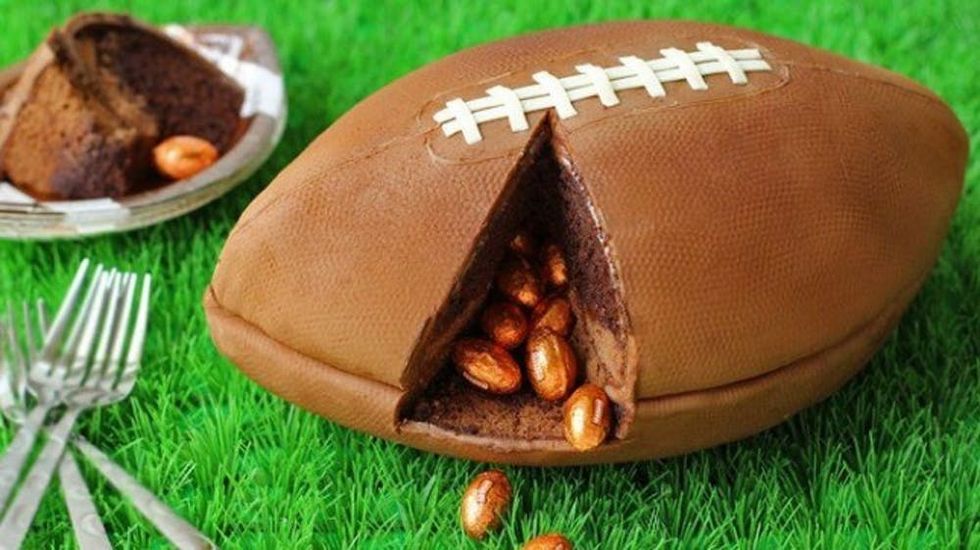 9. Game Day Football Cake: Candy-filled piñatas are pretty darn awesome already, but when they're made with cake… well, nothing's sweeter than that. (via Tablespoon)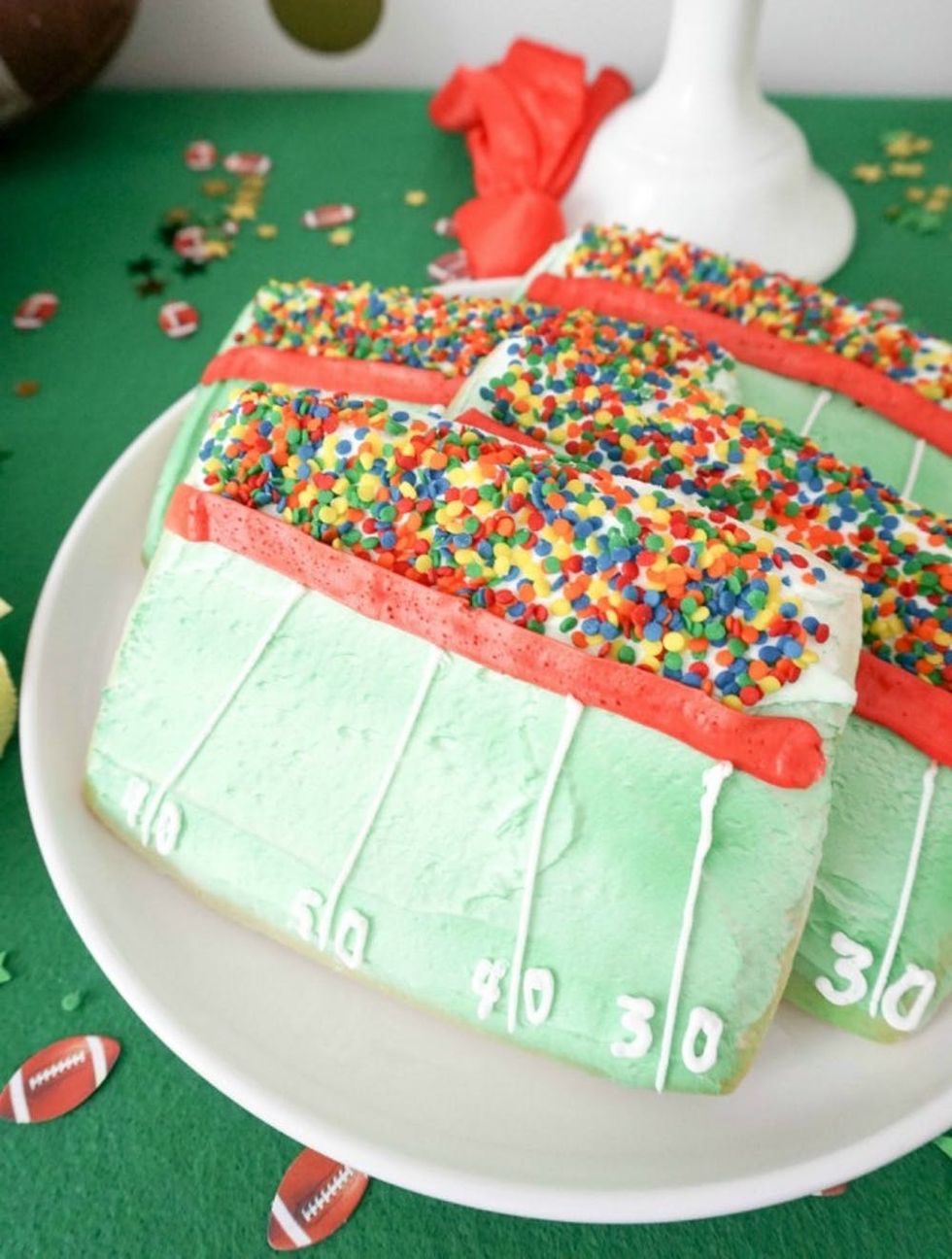 10. Football Stadium Cookies: How nice, it looks like the Patriots and Seahawks fans are sprinkled sitting together in the stands harmoniously. (via Living Better Together)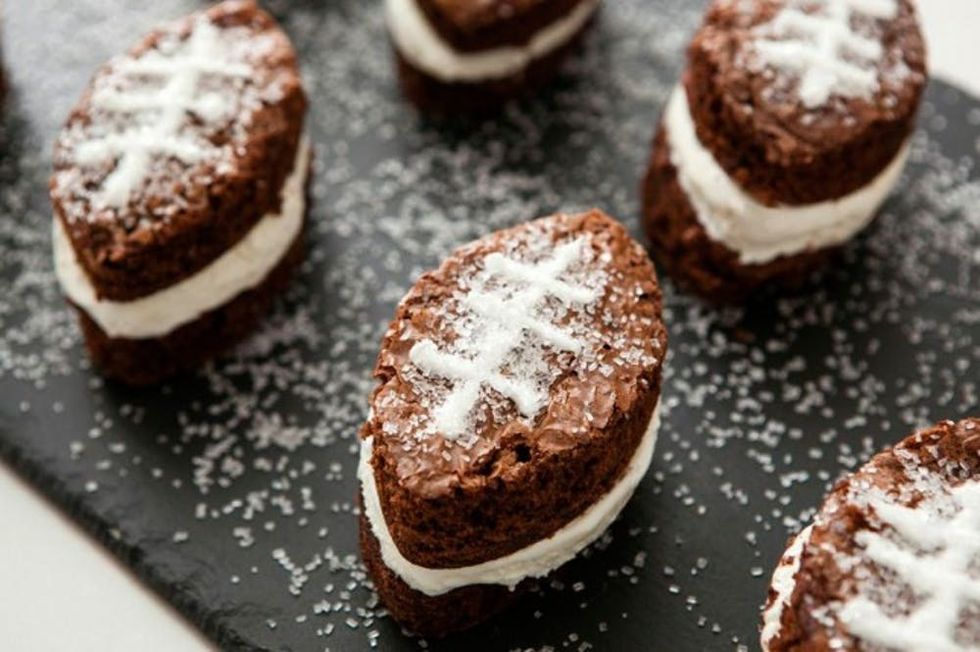 11. Football Ice Cream Sandos: Brownie sundaes in ice cream sandwich form? We have just two words for that: YES and please. (via Brit + Co)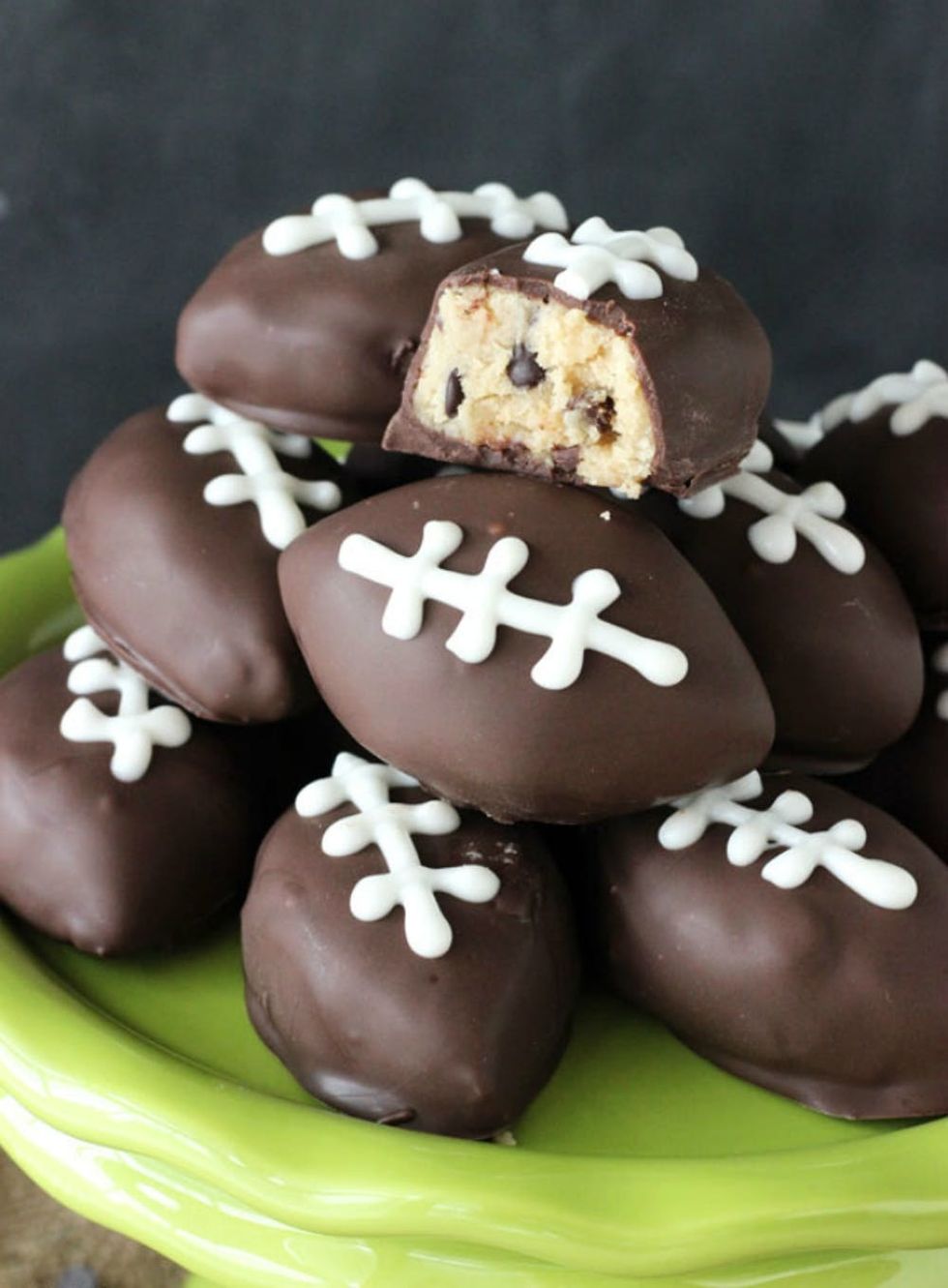 12. Chocolate Chip Cookie Dough Footballs: You can enjoy these footballs without worry since they're made with an eggless cookie dough. (via Life Love and Sugar)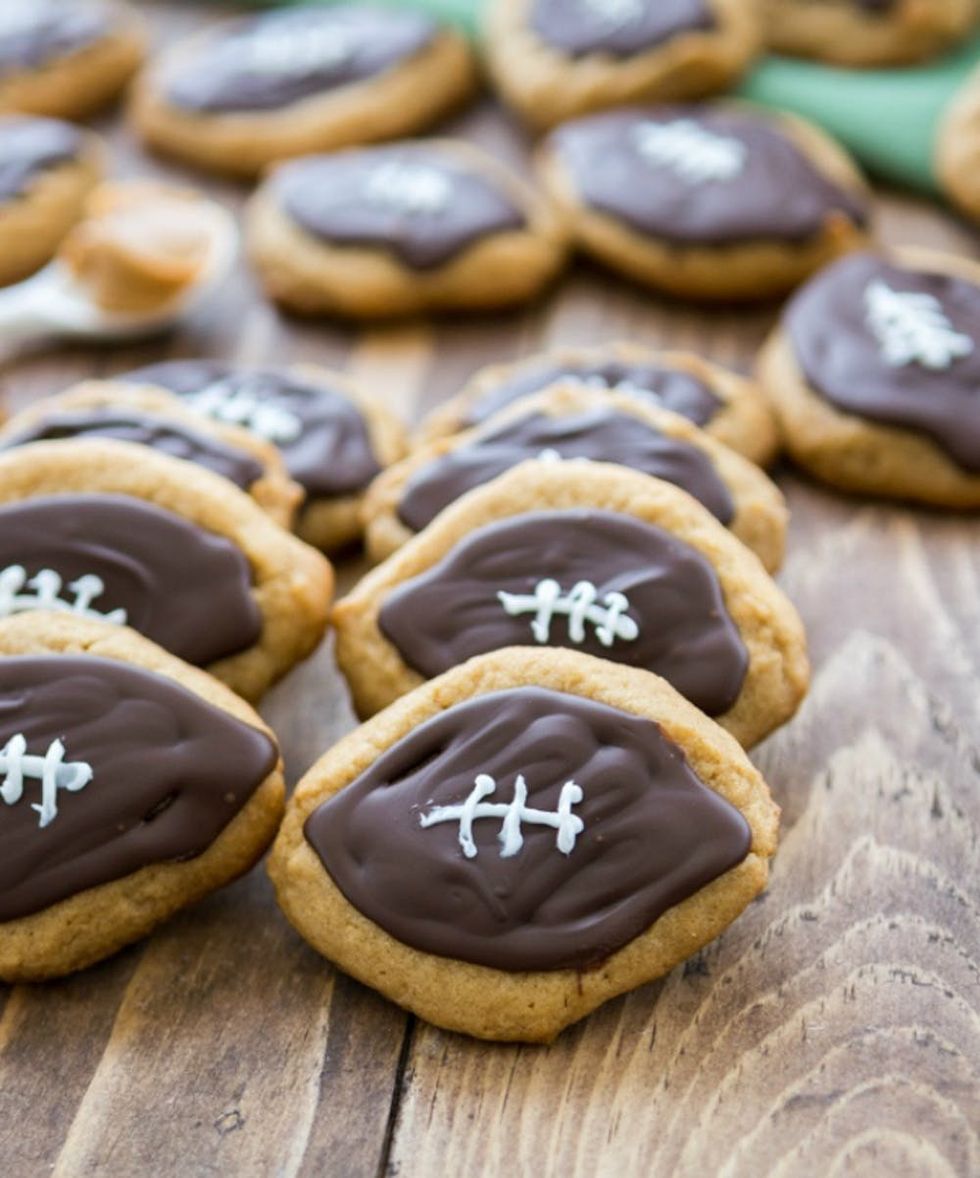 13. Peanut Butter Football Cookies: You don't even need a special cookie cutter to shape these sweet peanut butter and chocolate creations. (via Crazy for Crust)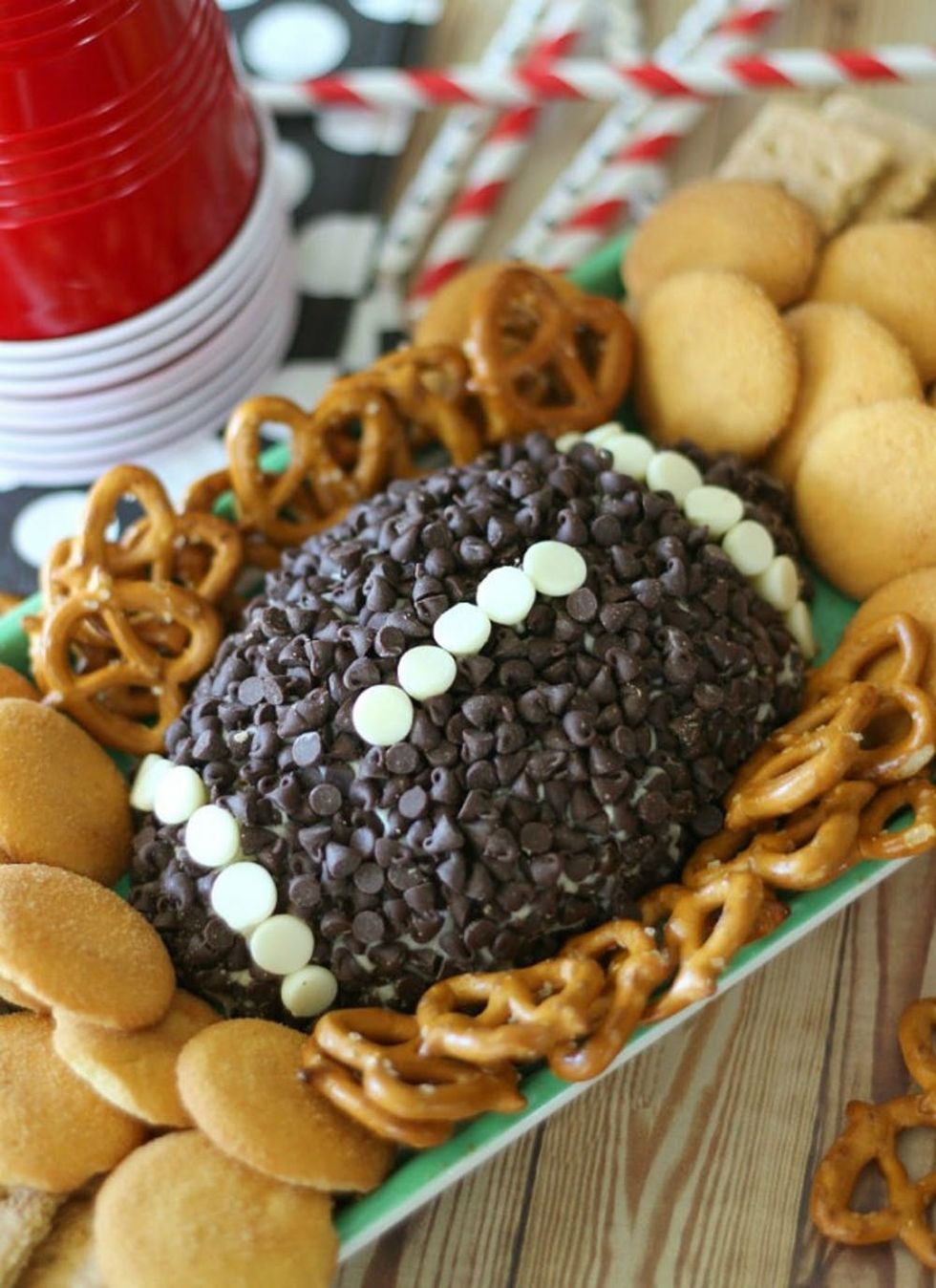 14. Game Day Chocolate Chip Cheesecake Ball: Serve this winning, no-bake cheesecake with pretzels instead of the usual graham crackers for a delicious savory-sweet spin. (via Belle of the Kitchen)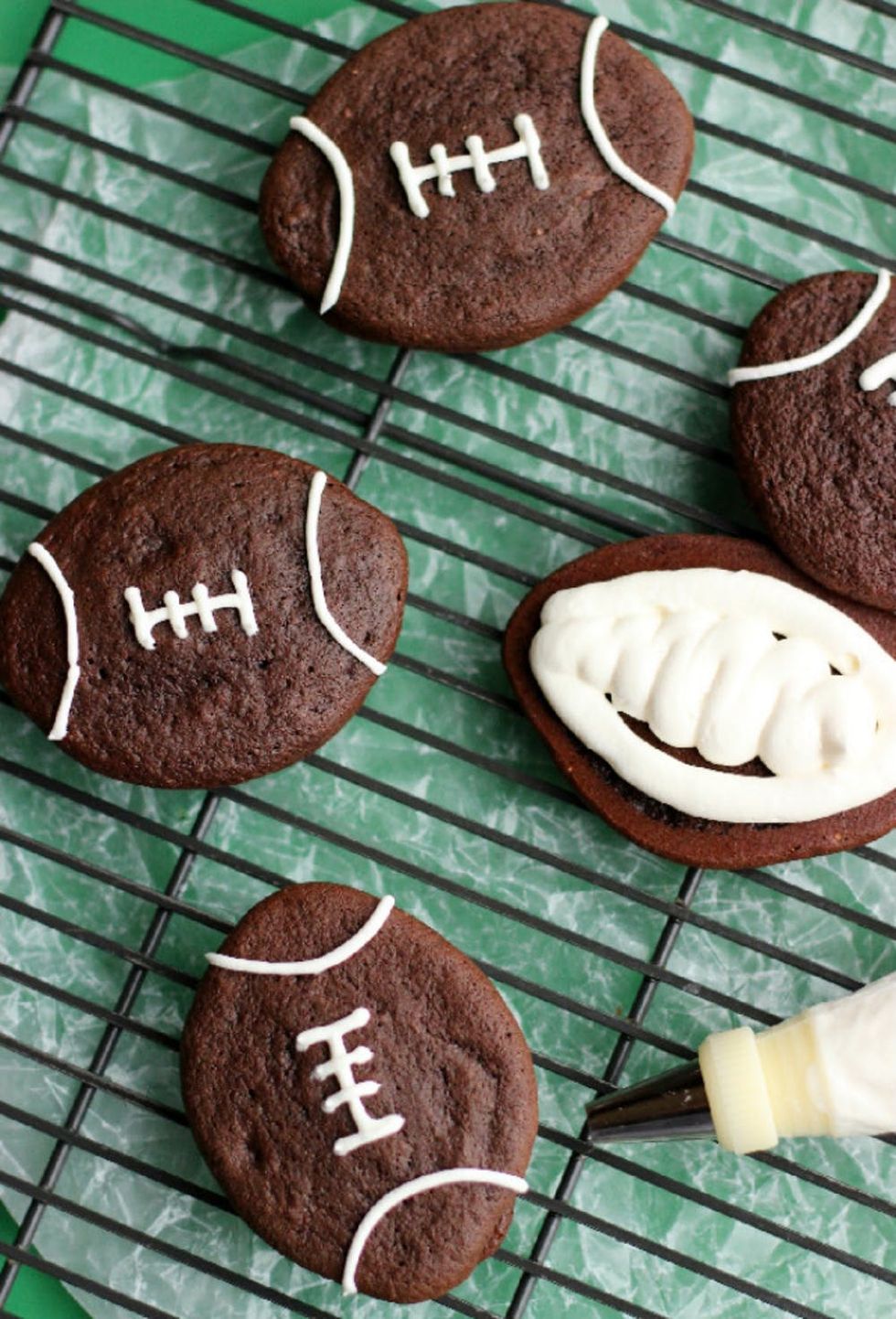 15. Football Whoopie Pies: Chocolate and vanilla may be the most classic flavor combo out there, but you can definitely play around and make these footballs with your fave whoopie pie recipe. (via Culinary Couture)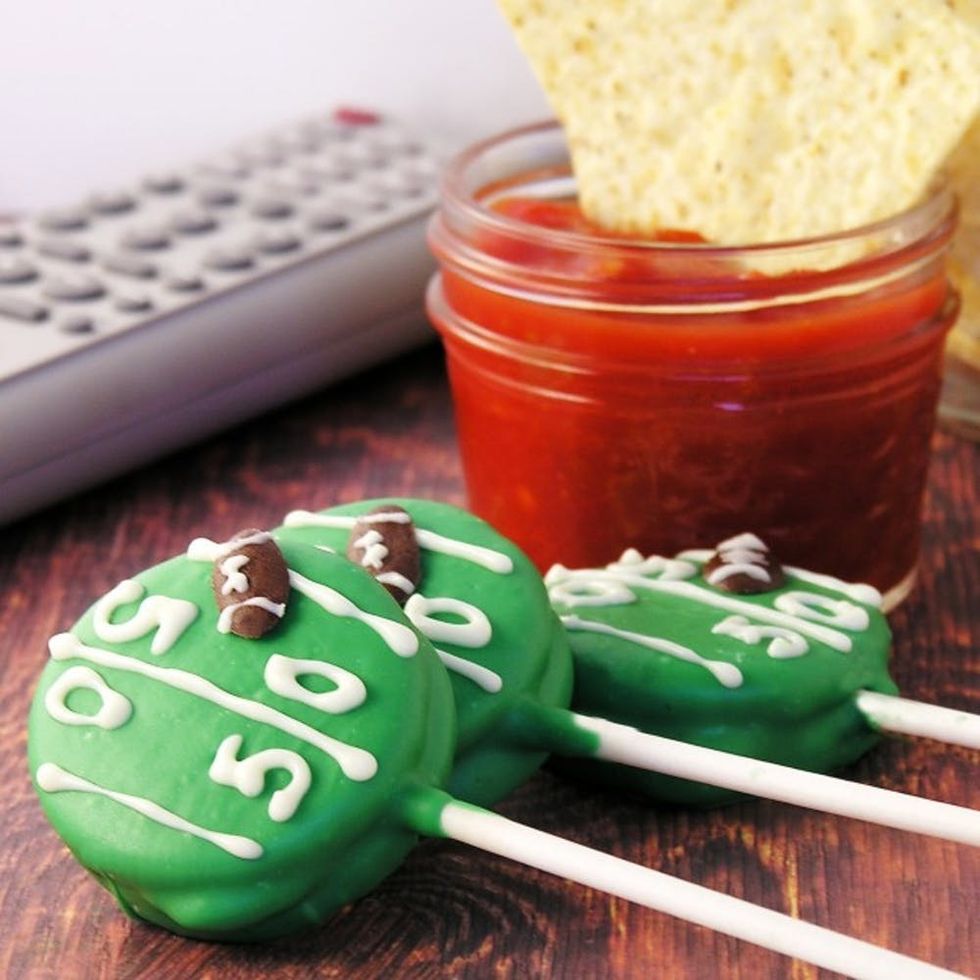 16. First Down Oreo Cookie Pops: Need an excuse to pick up a pack of the new red velvet Oreos? Look no further. (via Easy Baked)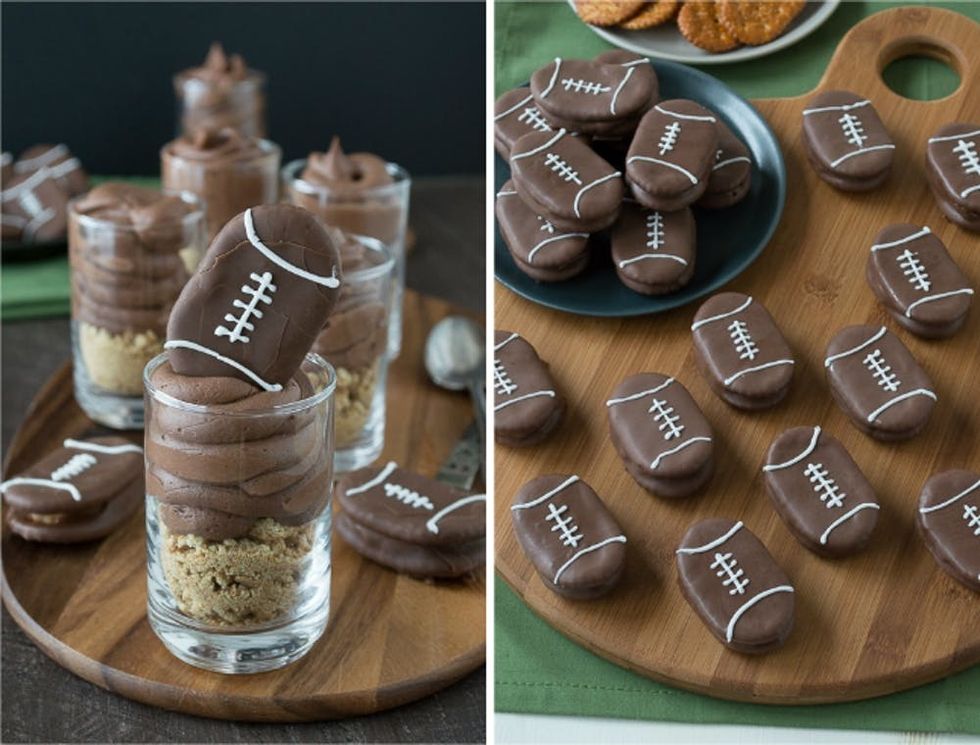 17. Chocolate Cheesecake Football Shooters: You could stop at just the chocolate-coated peanut butter pretzel sandwiches that crown the top of each shooter. But why would you want to miss out on the fluffy, no-bake chocolate cheesecake and crushed grahams underneath? (via The First Year)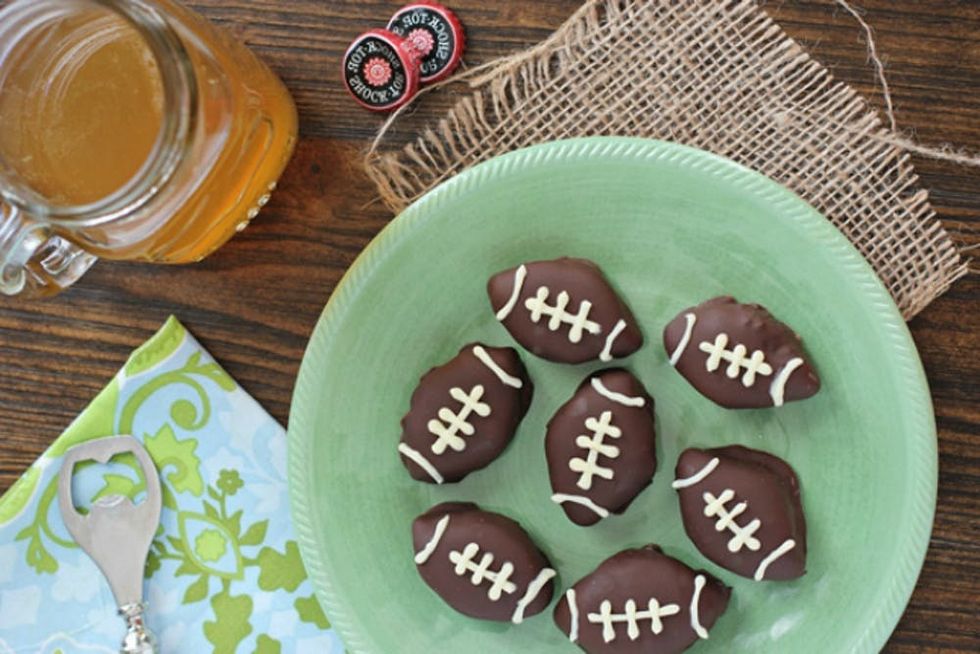 18. Oreo Football Truffles: You'll surely win some major points if you make these truffles for your football-loving sweetheart. (via Cookie Monster Cooking)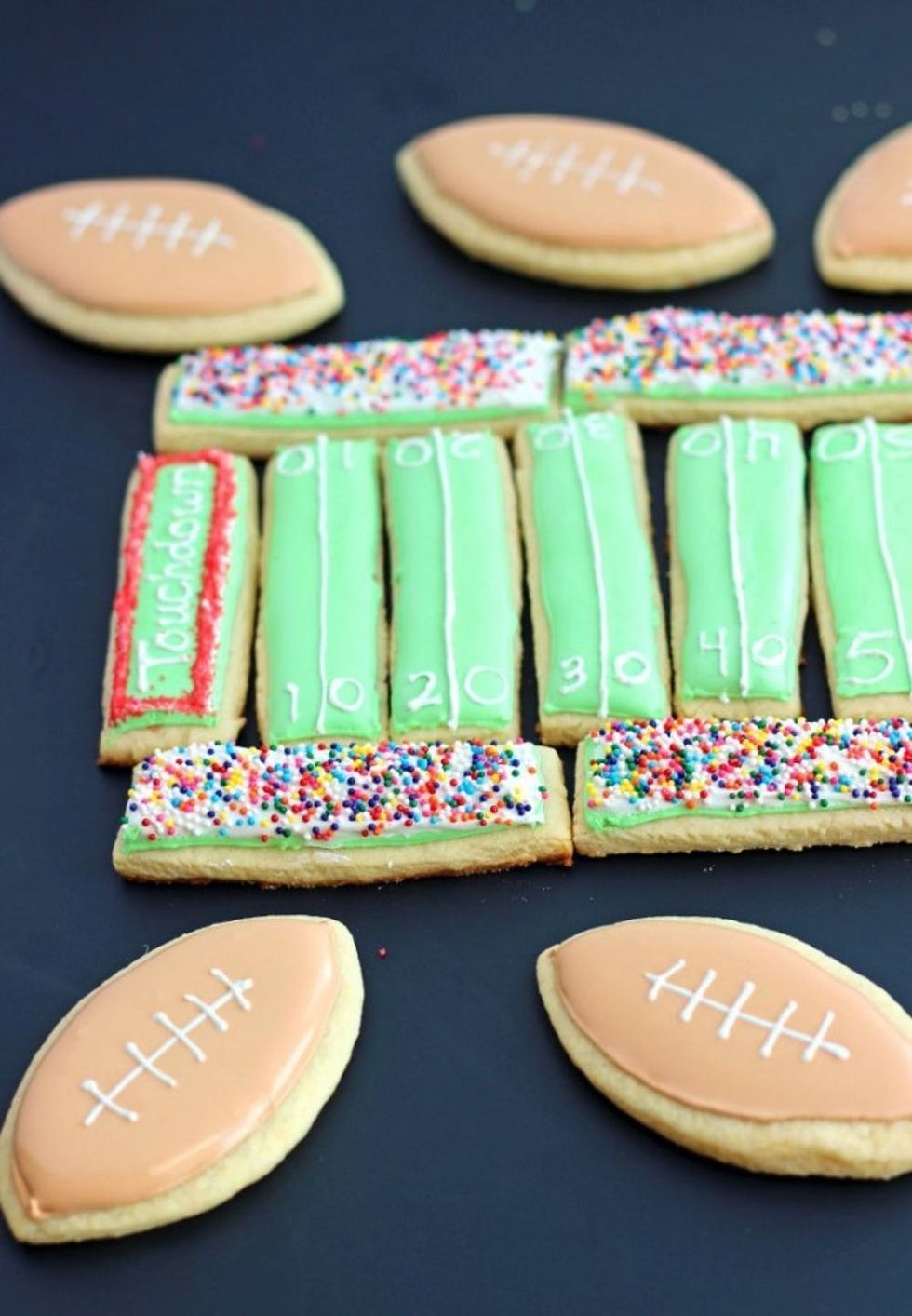 19. Sugar Cookie Football Stadium: A bit of icing and a shake or two of sprinkles transform humble rectangle cutouts into a stadium that we'd gladly sponsor. (via Chelsea's Messy Apron)
How will you incorporate a football theme into your Super Bowl snack spread? Share your creations with below!