37 Game-Day Snack Recipes to Satisfy *All* Special Diets
Jan 08, 2018
Entertaining can be tricky when special diets come into play, but it doesn't have to be that way. These 37 Super Bowl-worthy recipes work for all kinds of allergies and preferences, from gluten-free to paleo to vegan to vegetarian — and everything in between. The best part, though? Even those folks who can eat everything under the sun are sure to enjoy nibbling on these incredible noshes during the big game.
Gluten-Free Recipes
---
1. Cheesy Steak Keto Tacos: Going Keto is one way to really cut your carbs quick, but that doesn't mean you have to give up all your guilty pleasures. This recipe lets you keep Taco Tuesday alive, without the gluten. (via Brit + Co)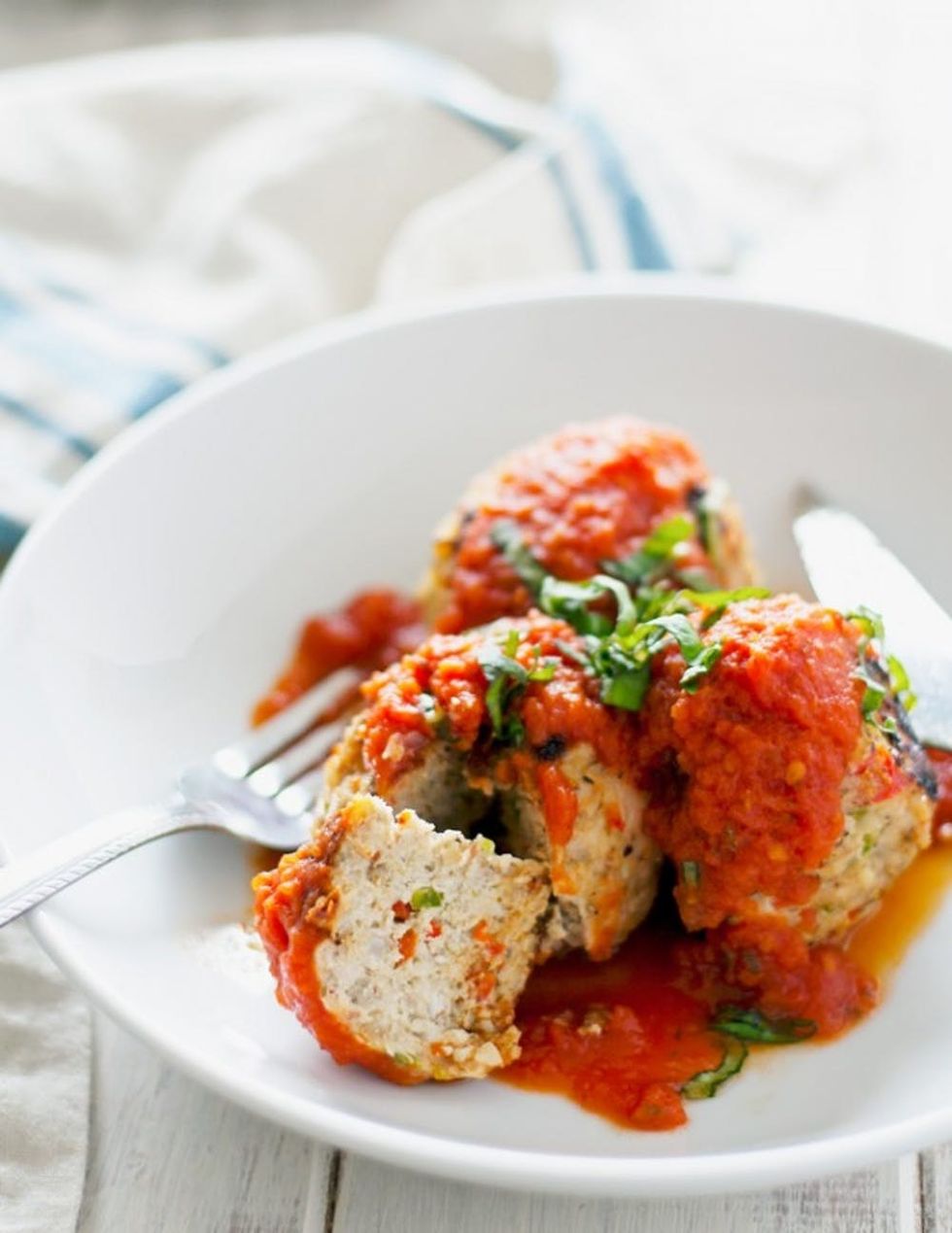 2. Spicy Chicken and Veggie Meatballs: Make these meatballs bite-sized and they'll be the perfect addition to your appetizer spread. Just set out some toothpicks so folks can skewer them, and avoid messy fingers. (via A Happy Food Dance)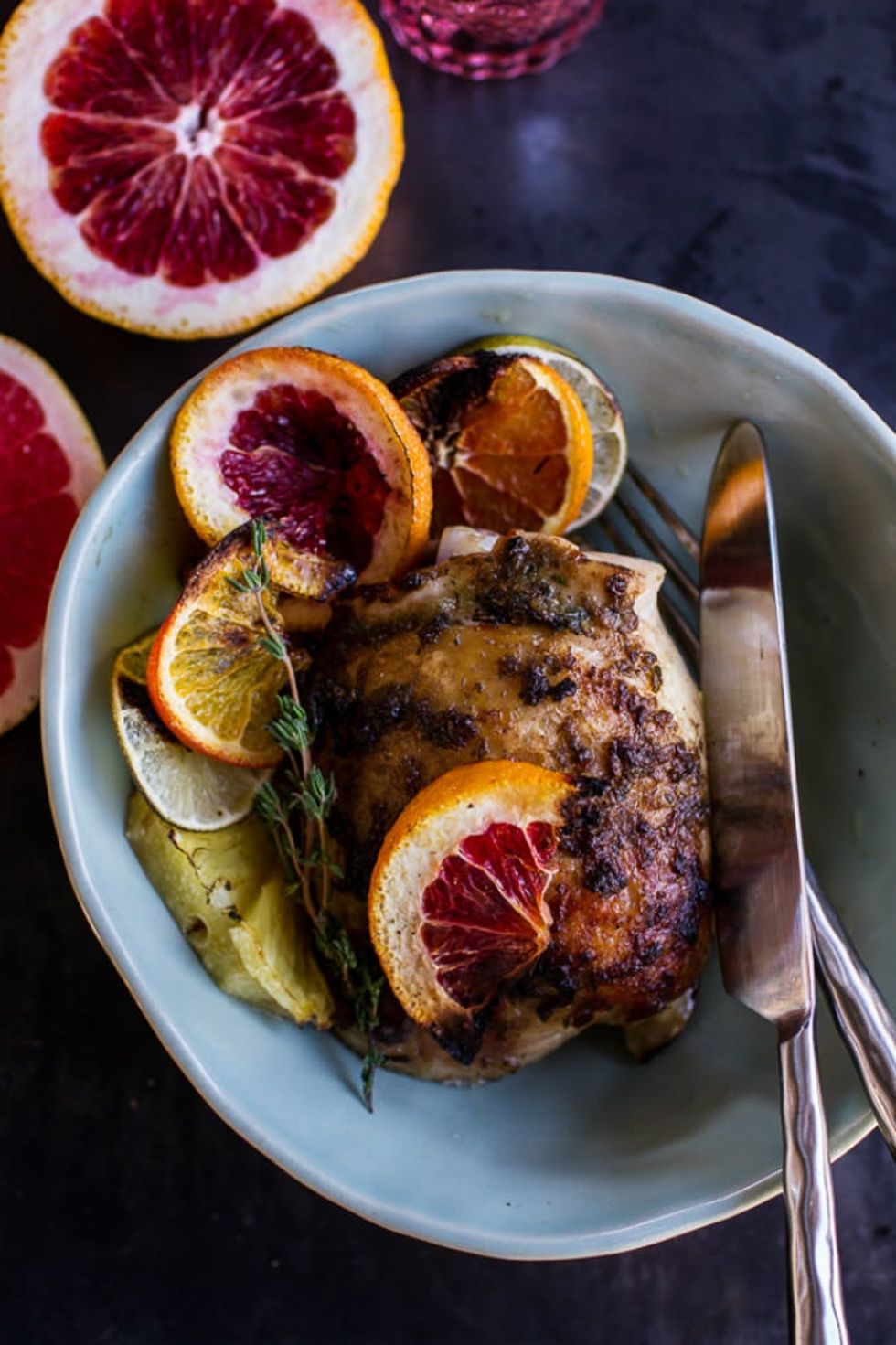 3. Jamaican Jerk and Citrus Pineapple Roasted Chicken: Citrus and spice play oh-so nice(ly) together to make every piece of this roasted chicken a real treat for the taste buds. (via Half Baked Harvest)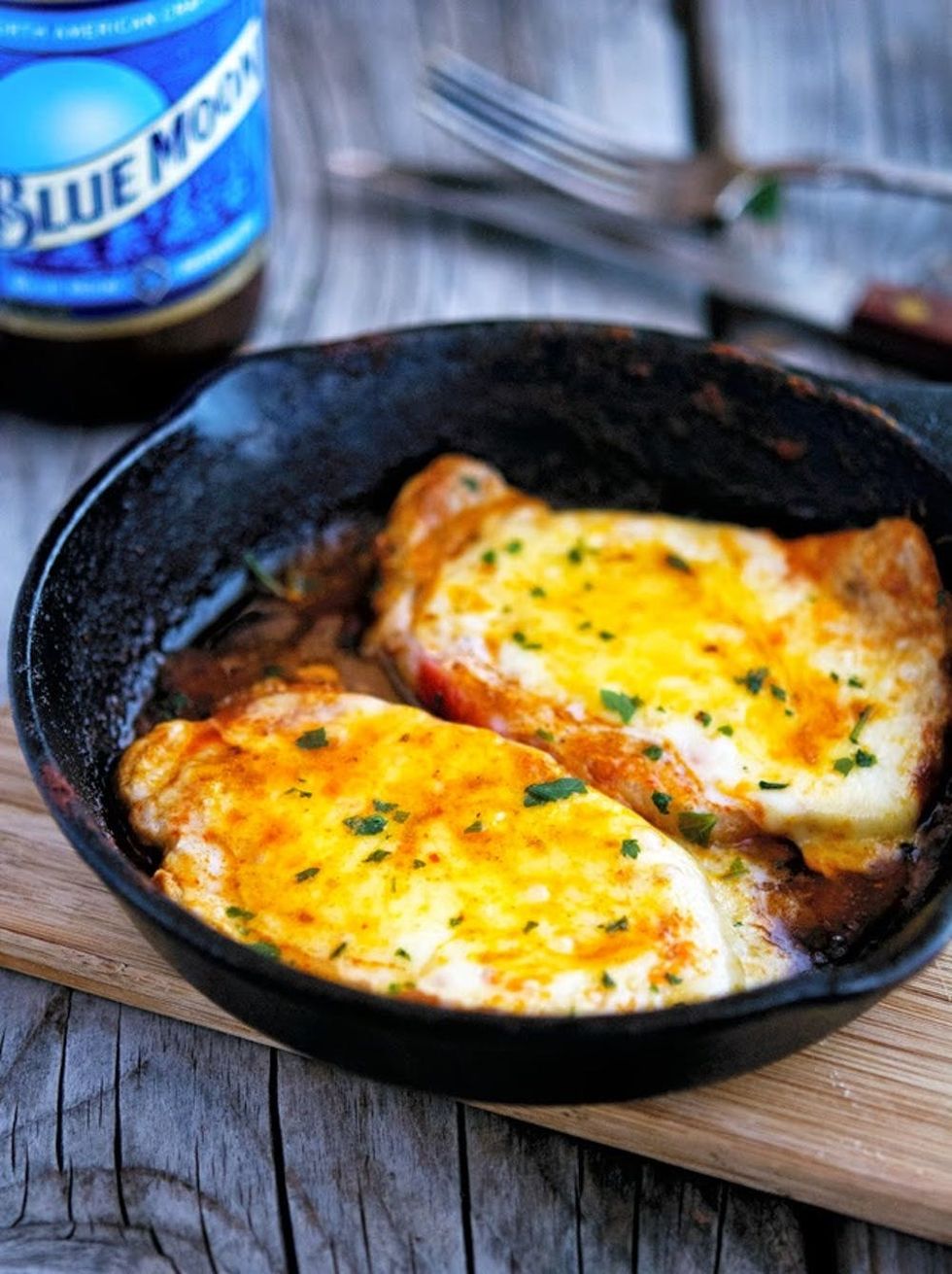 4. Buffalo-Style Pork Chops: A Super Bowl food spread wouldn't be complete without a little Buffalo sauce action. This one is grain-free too. (via The Iron You)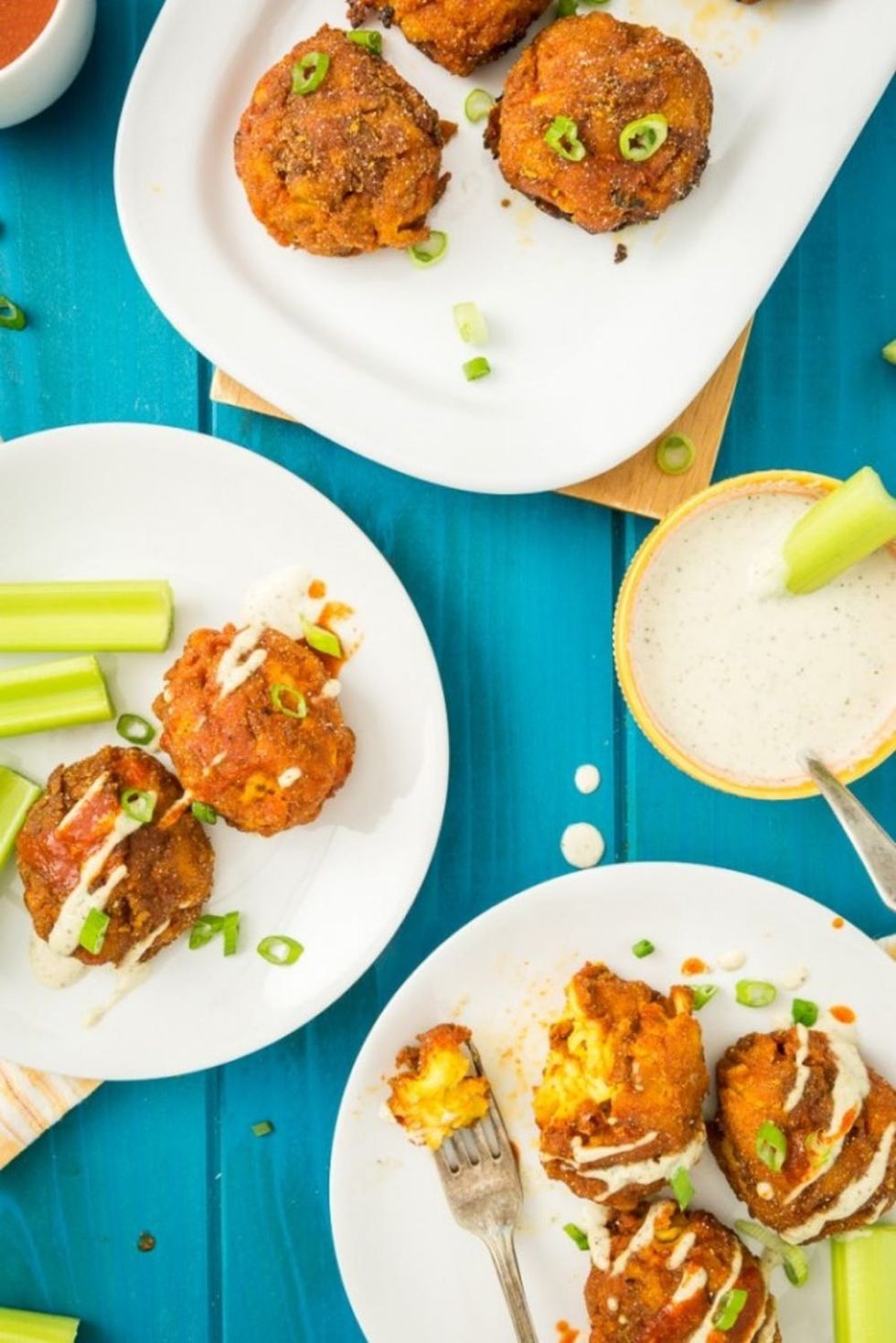 5. Buffalo Mac and Cheese Balls: What's not to love about the combo of Buffalo saucy goodness and homemade vegan mac and cheese? Get some. (via Keepin' It Kind)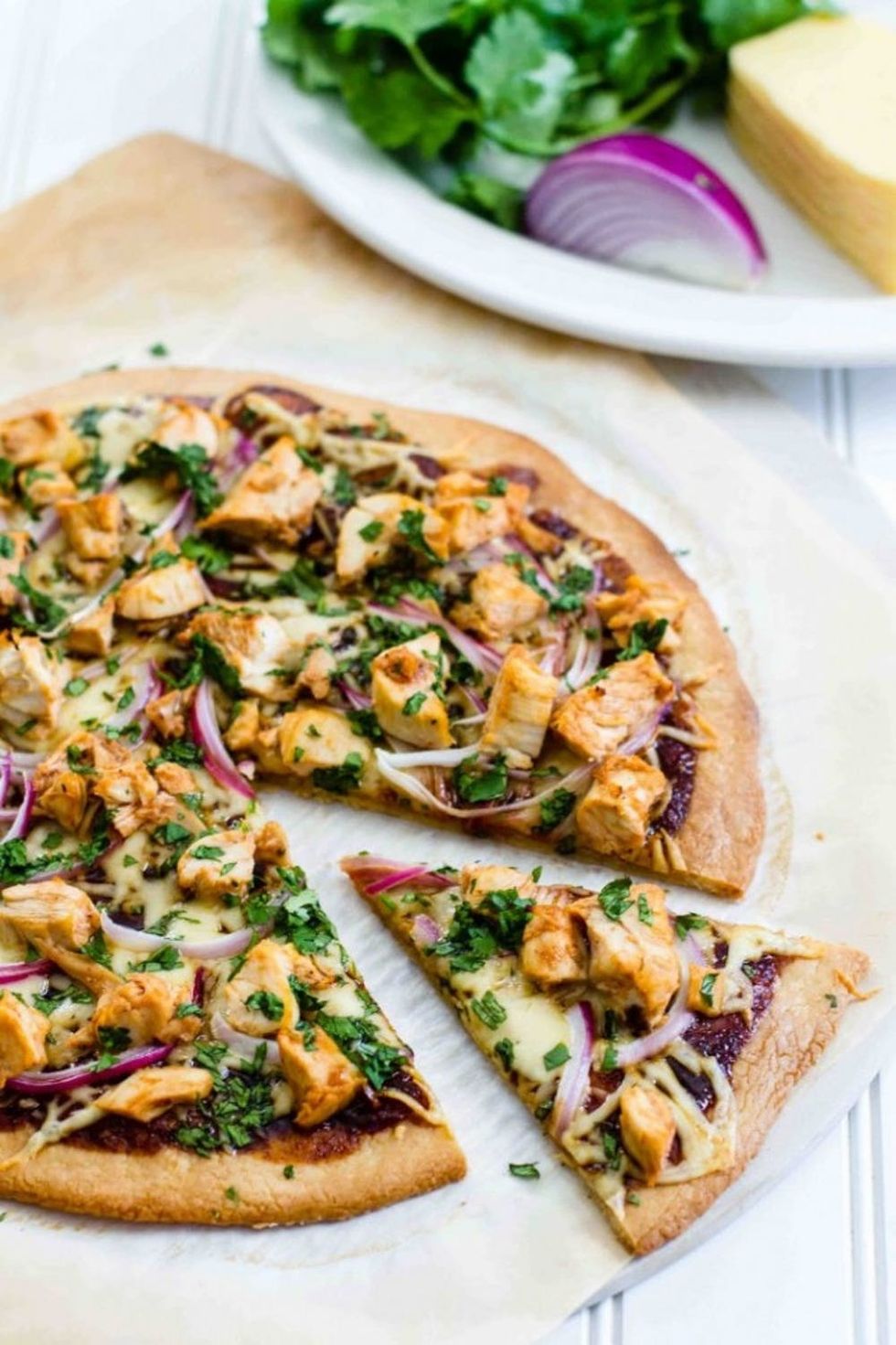 6. BBQ Chicken Pizza on Paleo Pizza Crust: You can forget about those California-style pies they sling at the pizza parlor — this one is just as good and a whole lot healthier at the same time. (via Paleo Spirit)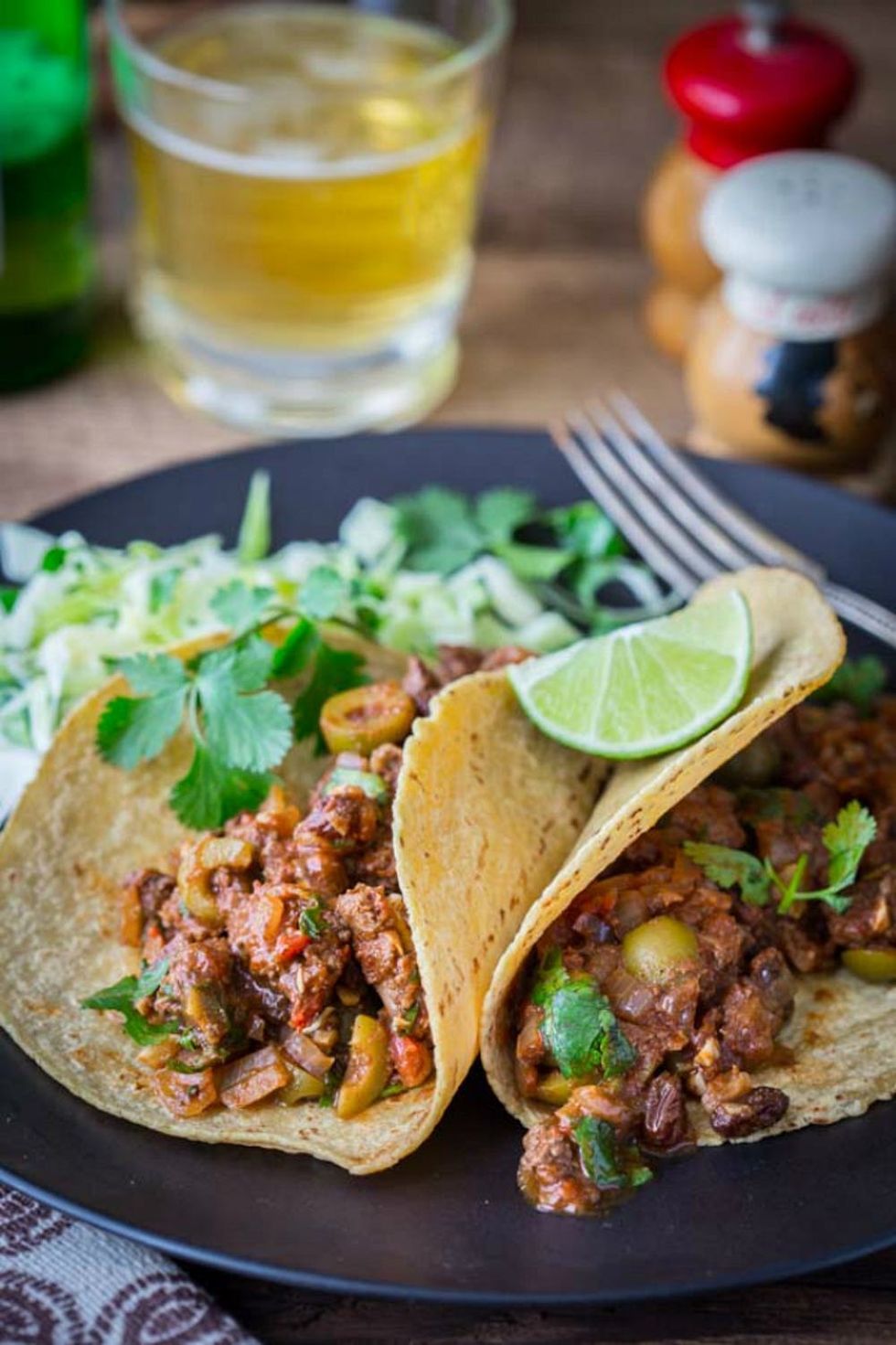 7. Picadillo With Olives and Raisins: Serve this hearty one-pot picadillo — kind of like Cuba's answer to chili — plain or wrapped in tortillas or cabbage leaves. The mix of sweet, briny, and spicy elements is out of this world. (via Healthy Seasonal Recipes)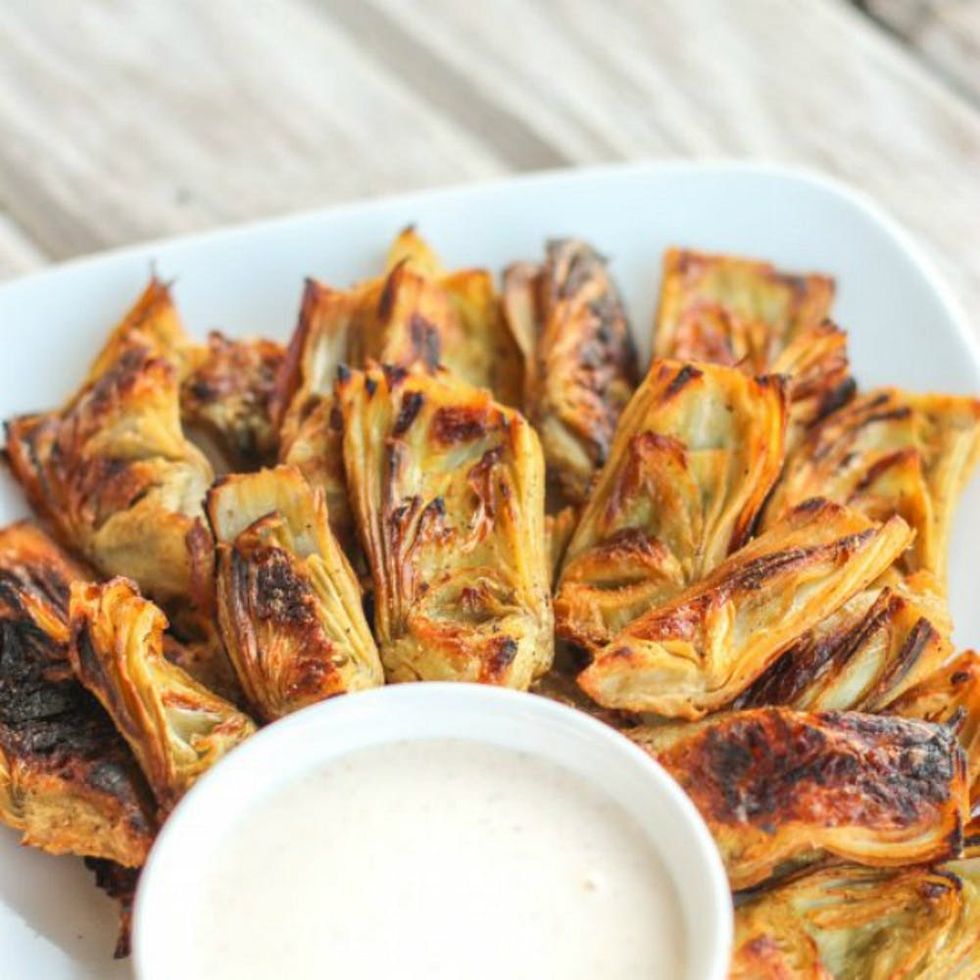 8. Crispy Artichoke Hearts With Horseradish Aioli: A blast in a hot oven transforms frozen artichokes into an irresistible, crisp-yet-soft snack. (via Health Starts in the Kitchen)
Paleo REcipes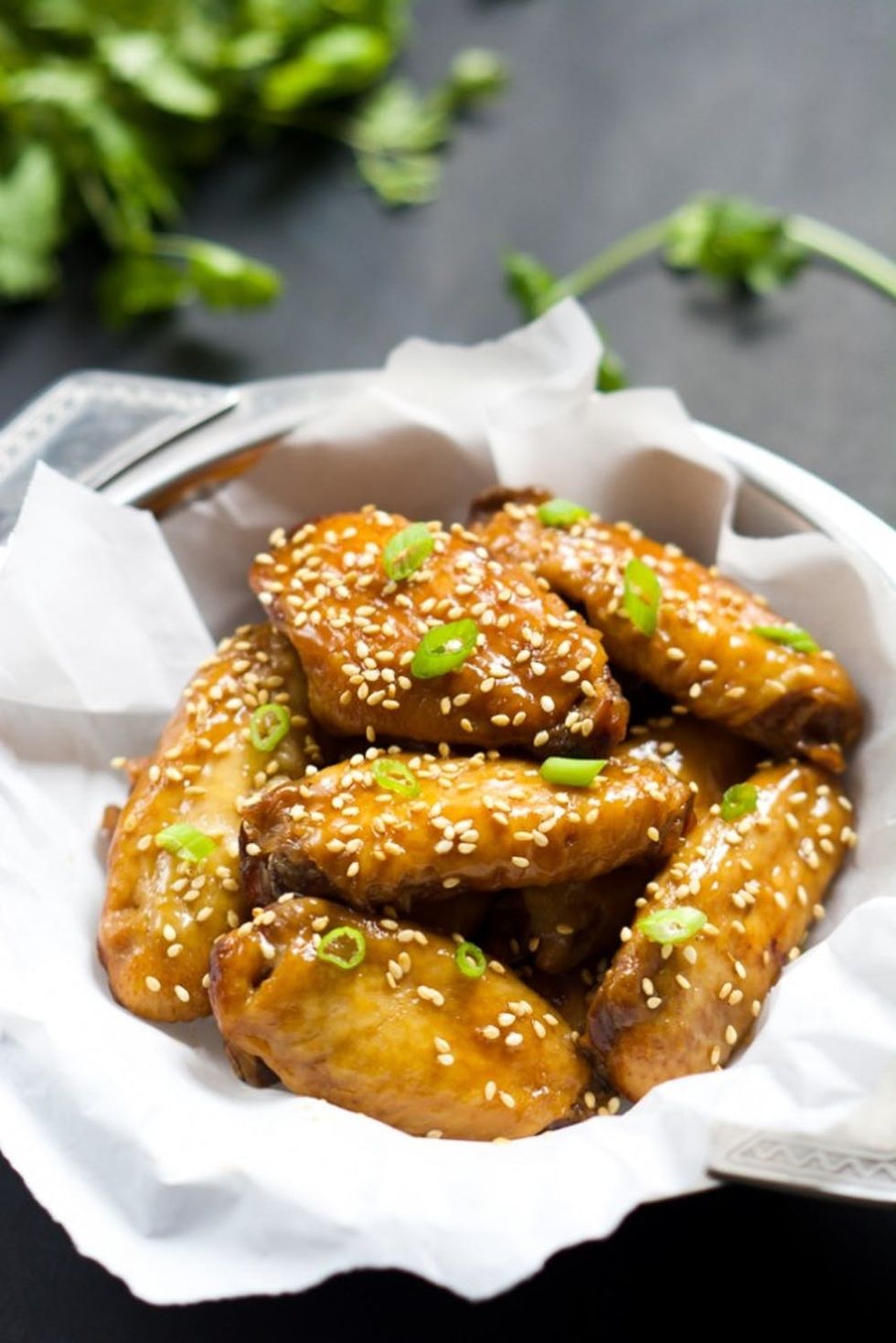 1. Slow Cooker Garlic Honey Teriyaki Chicken Wings: These wings turn out fall-off-the-bone tender every single time. (via The Housewife in Training)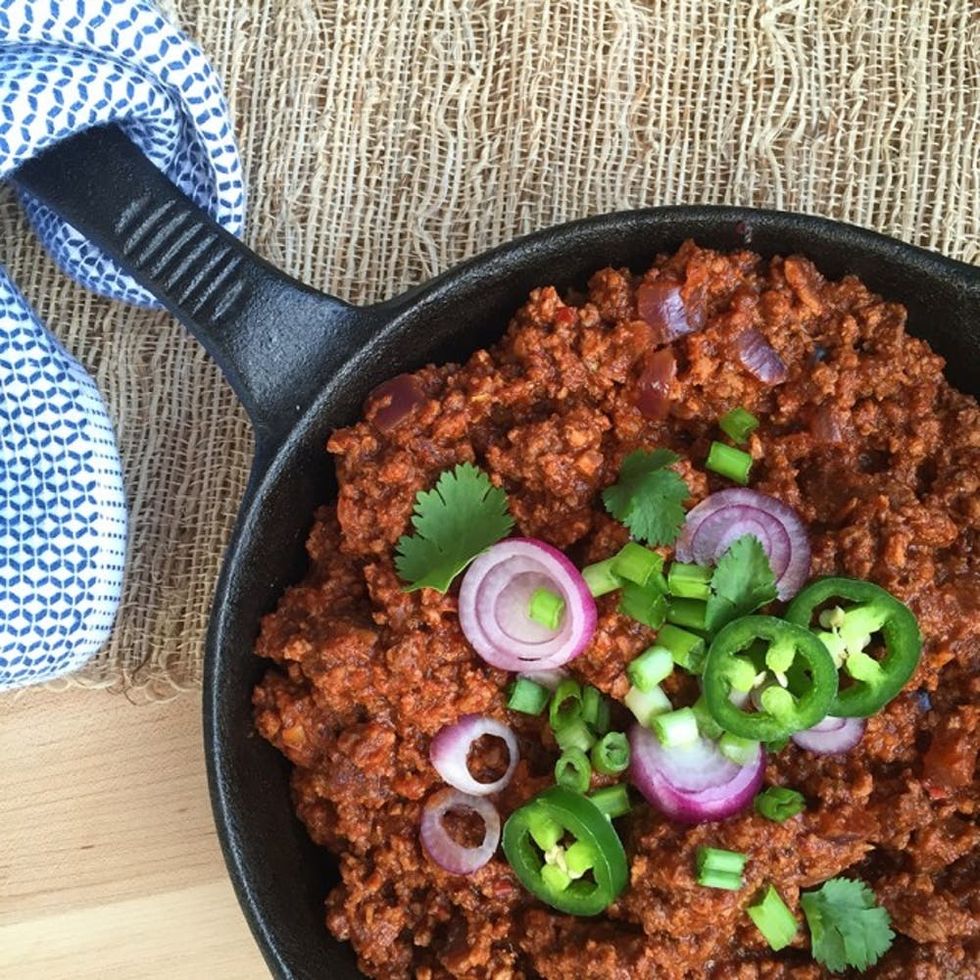 2. Wild Thing Texas Chili: Let's just say this bean-free chili gives "game on" a whole new meaning. You won't find (or want) any ground beef here. (via Grok Grub)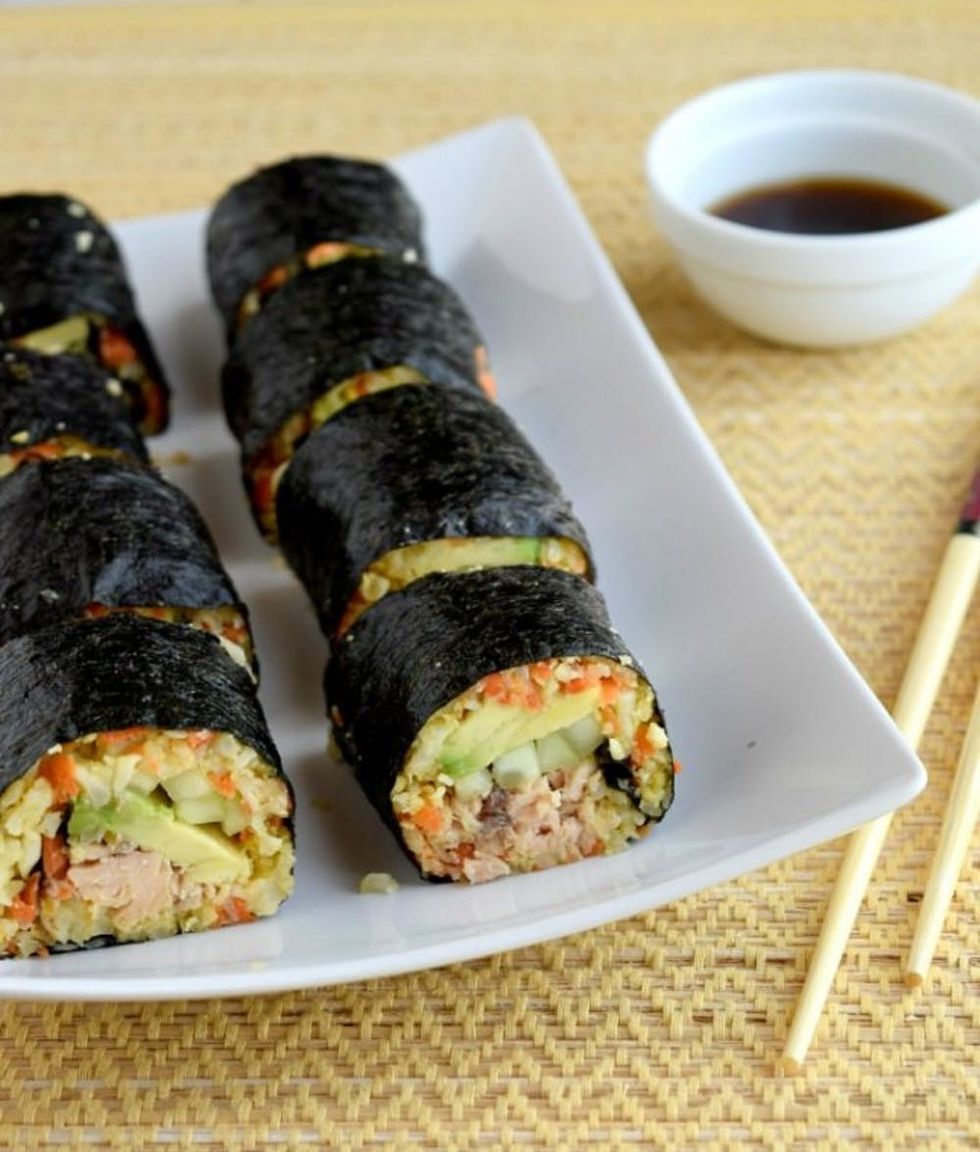 3. Ginger Salmon Nori Rolls: Riced cauliflower and cooked salmon set these rolls apart from those found at your local sushi bar. The flavor of fresh ginger and creamy avocado ensure that each one is just as delicious. (via Hold the Grain)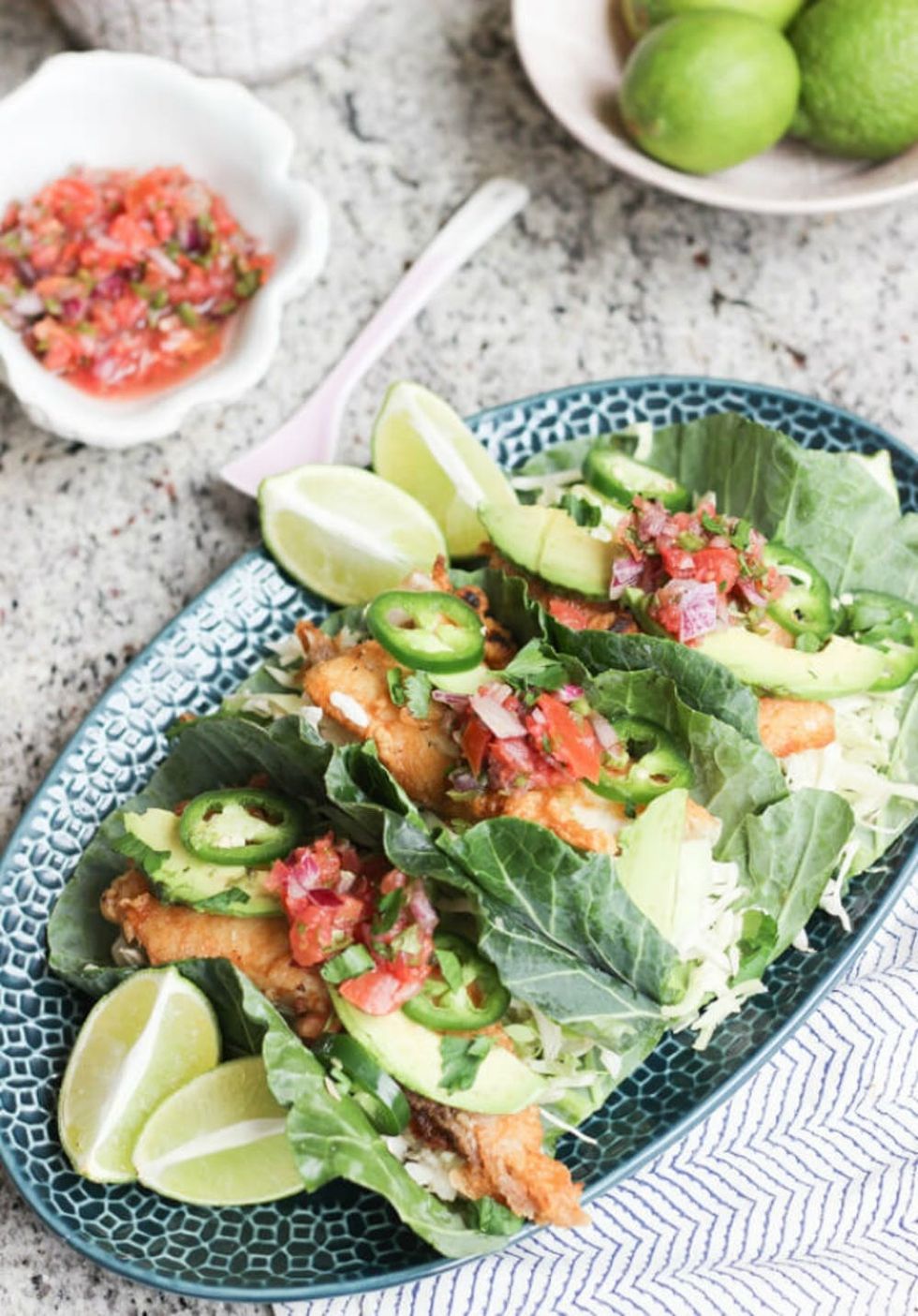 4. Baja Fish Tacos: Fried in coconut oil, these flour-free fish tacos are crispy and loaded with flavor. You'll feel like you're relaxing by the beach with every bite. (via Wicked Spatula)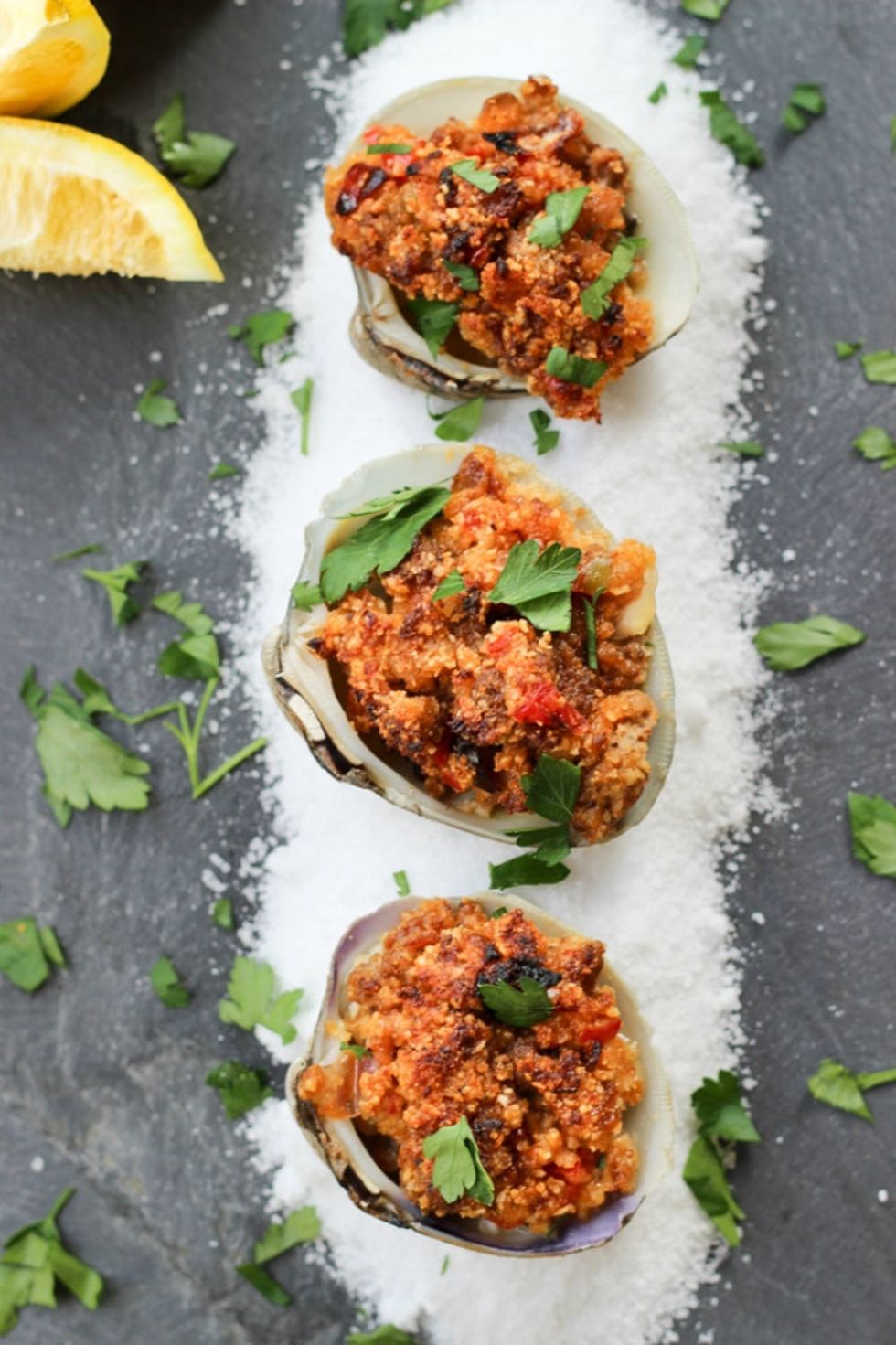 5. Chorizo-Stuffed Clams: Newsflash: Surf and turf has gone spicy. These delicious clams will be ready to dig into after just a few minutes under the broiler. (via Wicked Spatula)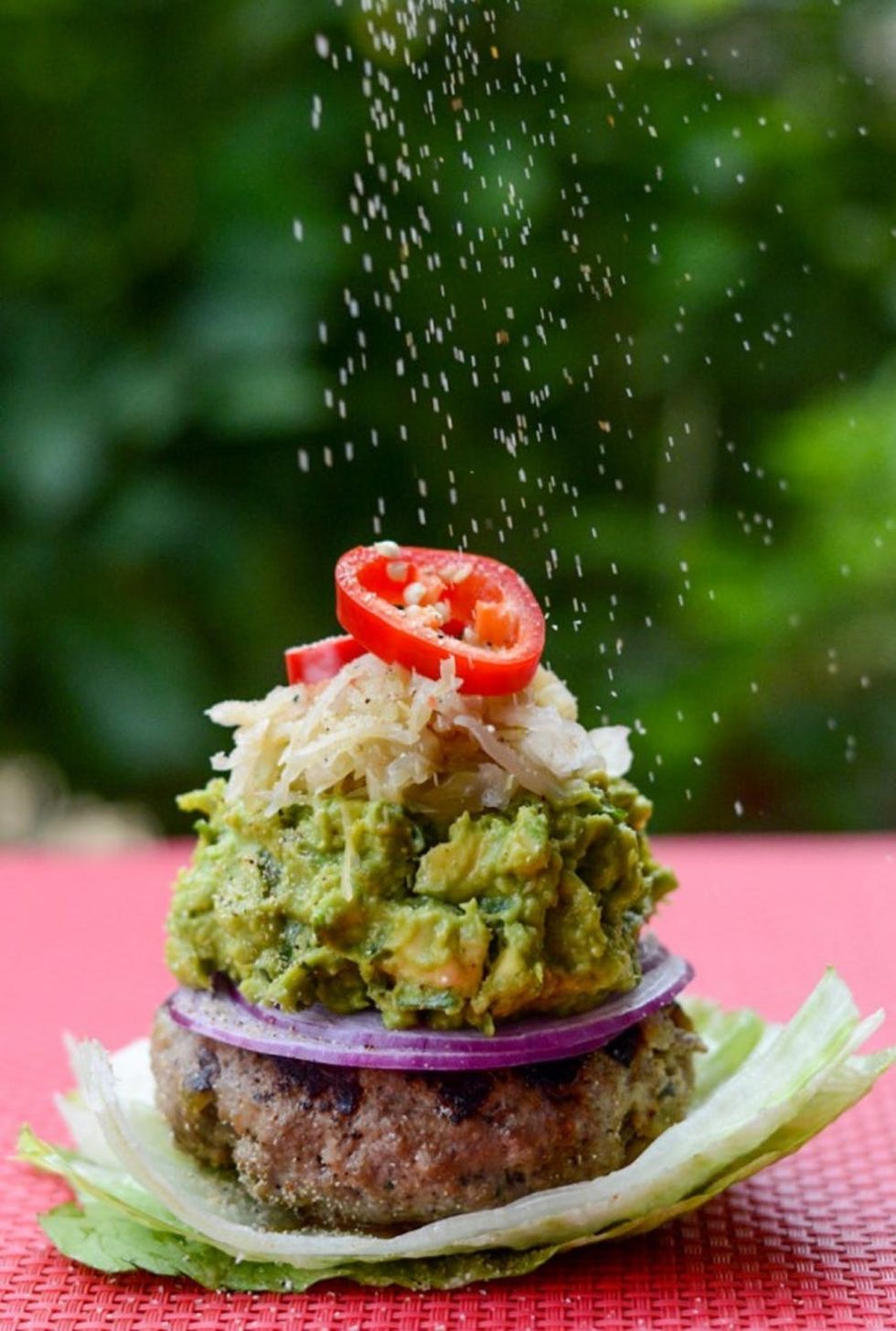 6. Chipotle Guacamole Burger: When burgers are piled this high with good stuff, buns are superfluous. Grab a fork and knife, and enjoy. (via The Feisty Kitchen)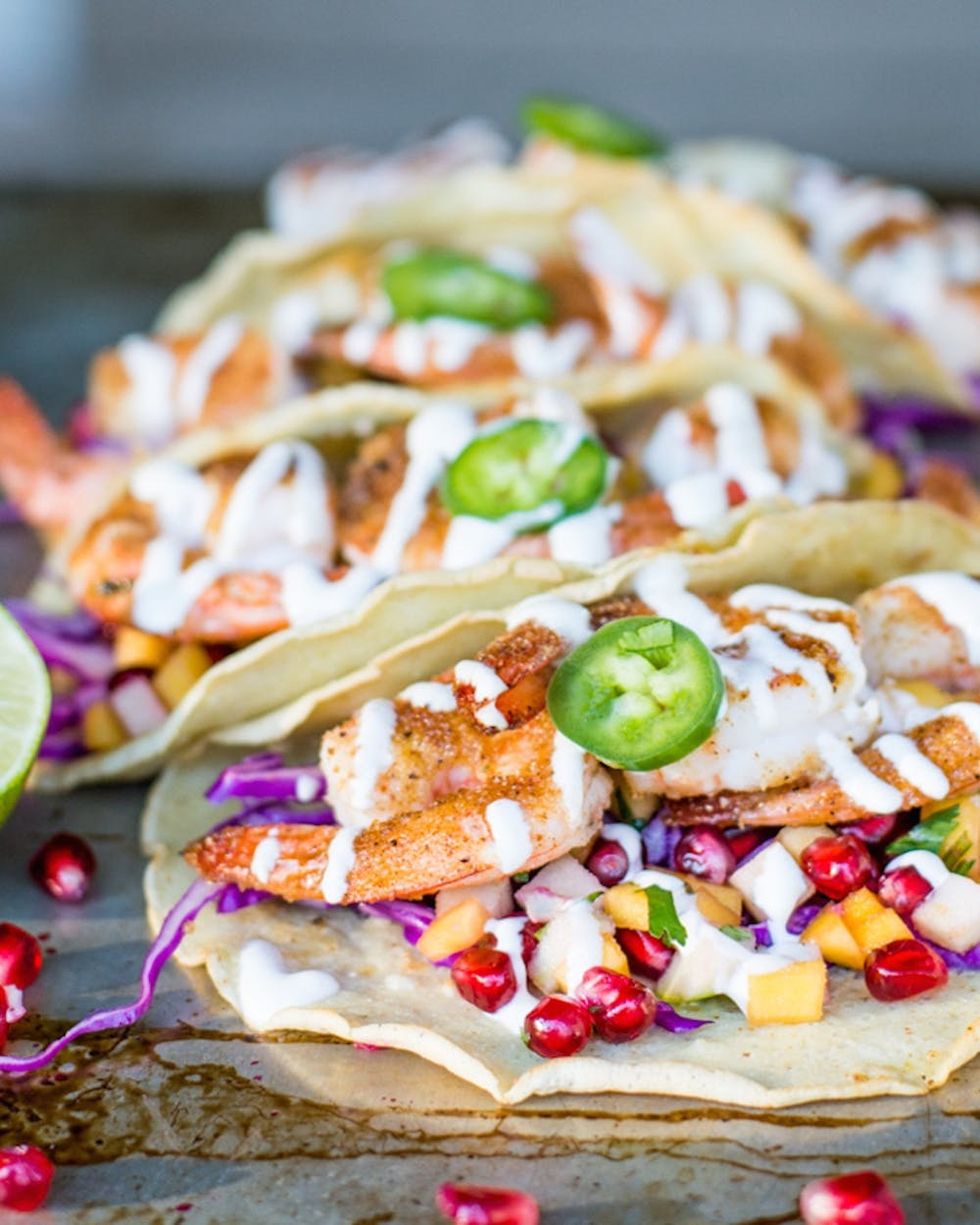 7. Quick and Easy Shrimp Tacos: Wrapped in soft, coconut flour-based tortillas, these tacos improve upon regular ol' shrimp cocktail at least tenfold. (via The Feisty Kitchen)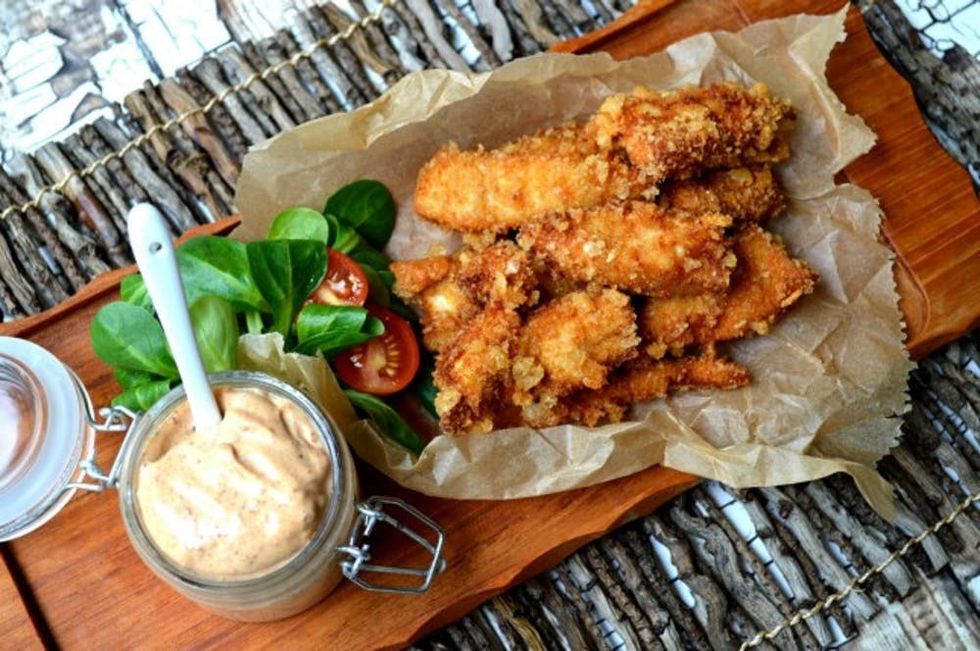 8. Pickle-Brined Fried Chicken: Leftover pickle juice makes for one divine brine. Each piece of pork-rind-crusted chicken will be seasoned through and through, and succulent as can be. (via The Primitive Palate)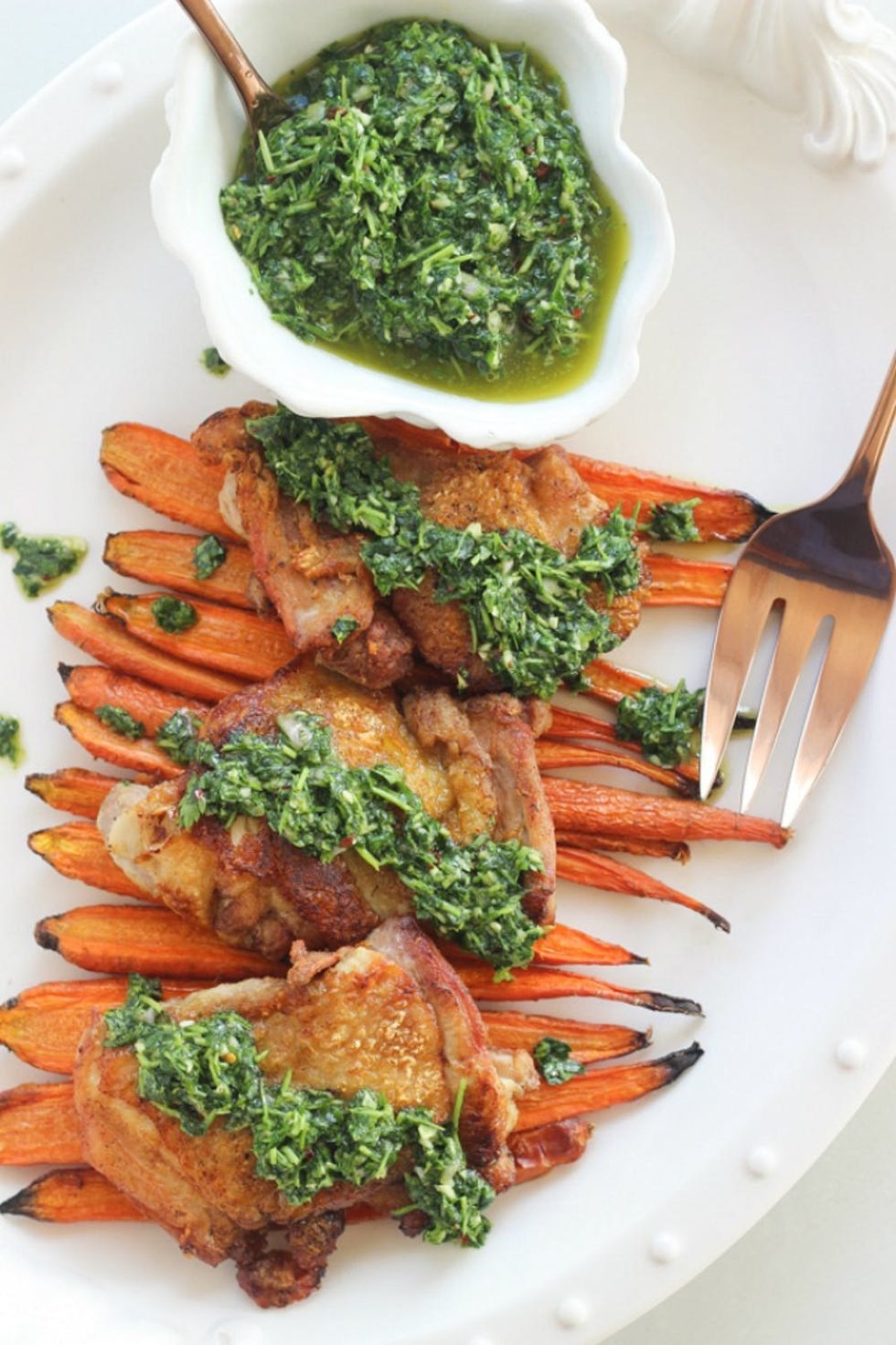 9. Chimichurri Chicken Thighs: Brightly flavored parsley, cilantro, and garlic chimichurri elevates anything it's spooned over. We're thinking chicken thighs are a great place to start. (via Wicked Spatula)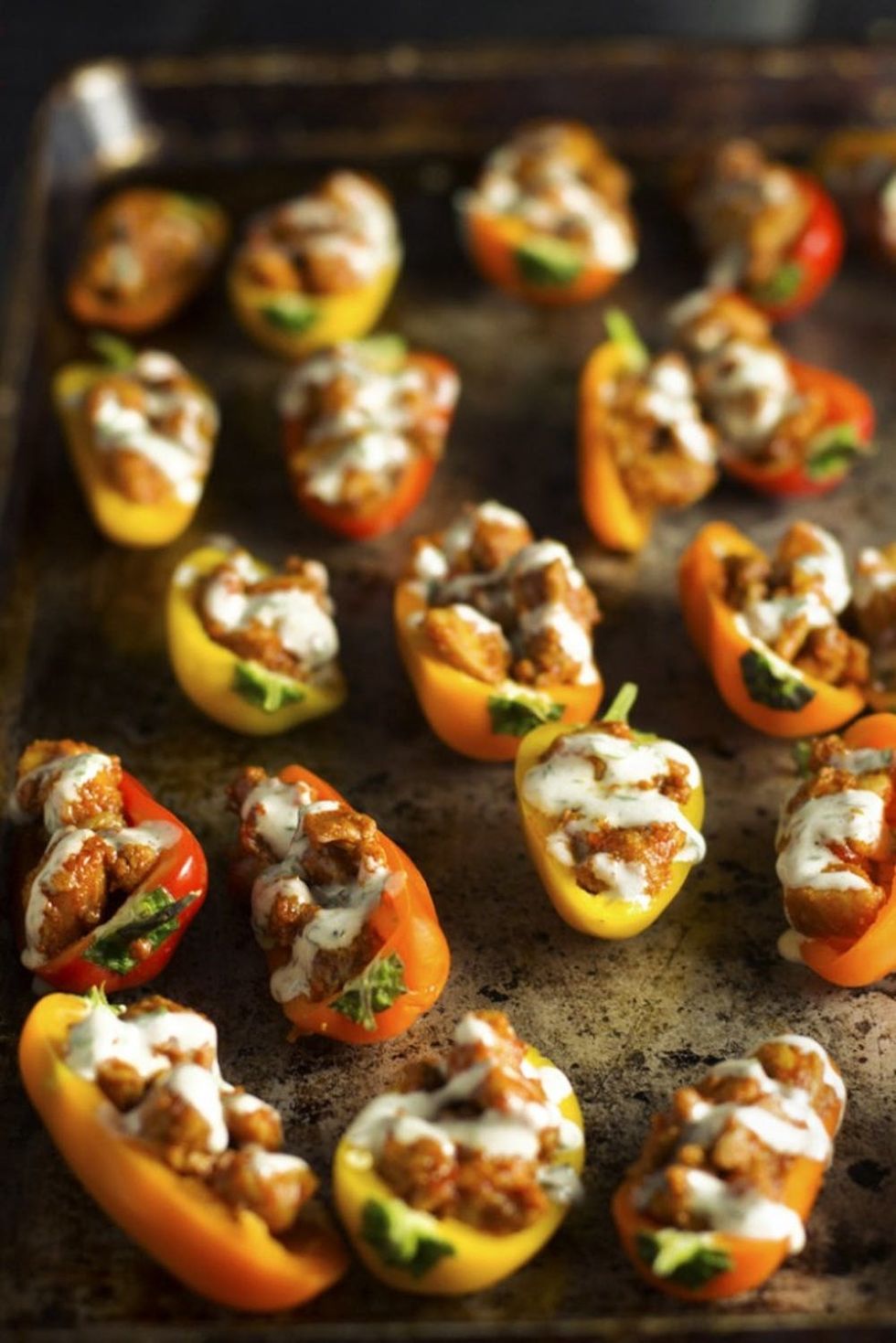 10. Smokey Ranch Chicken Bites: Use rotisserie chicken to make these chipotle-stuffed and ranch-drizzled sweet peppers even easier to assemble. (via Worth Cooking)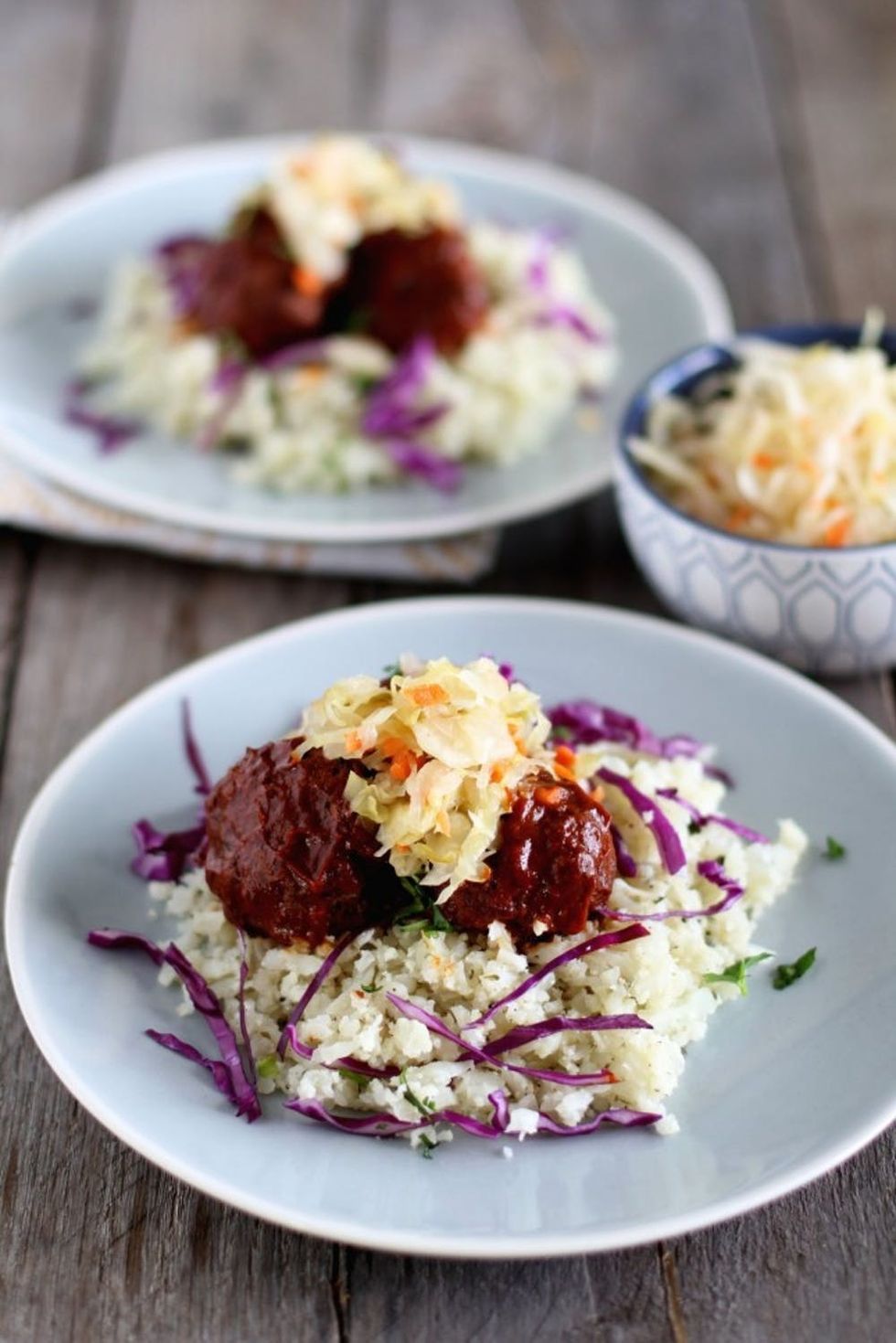 11. Ancho Mexican Meatballs: Spicy meatballs FTW. The cocoa-laced chili sauce served with (and stirred into) these orbs knows how to bring the heat. (via Jessi's Kitchen)
Vegan REcipes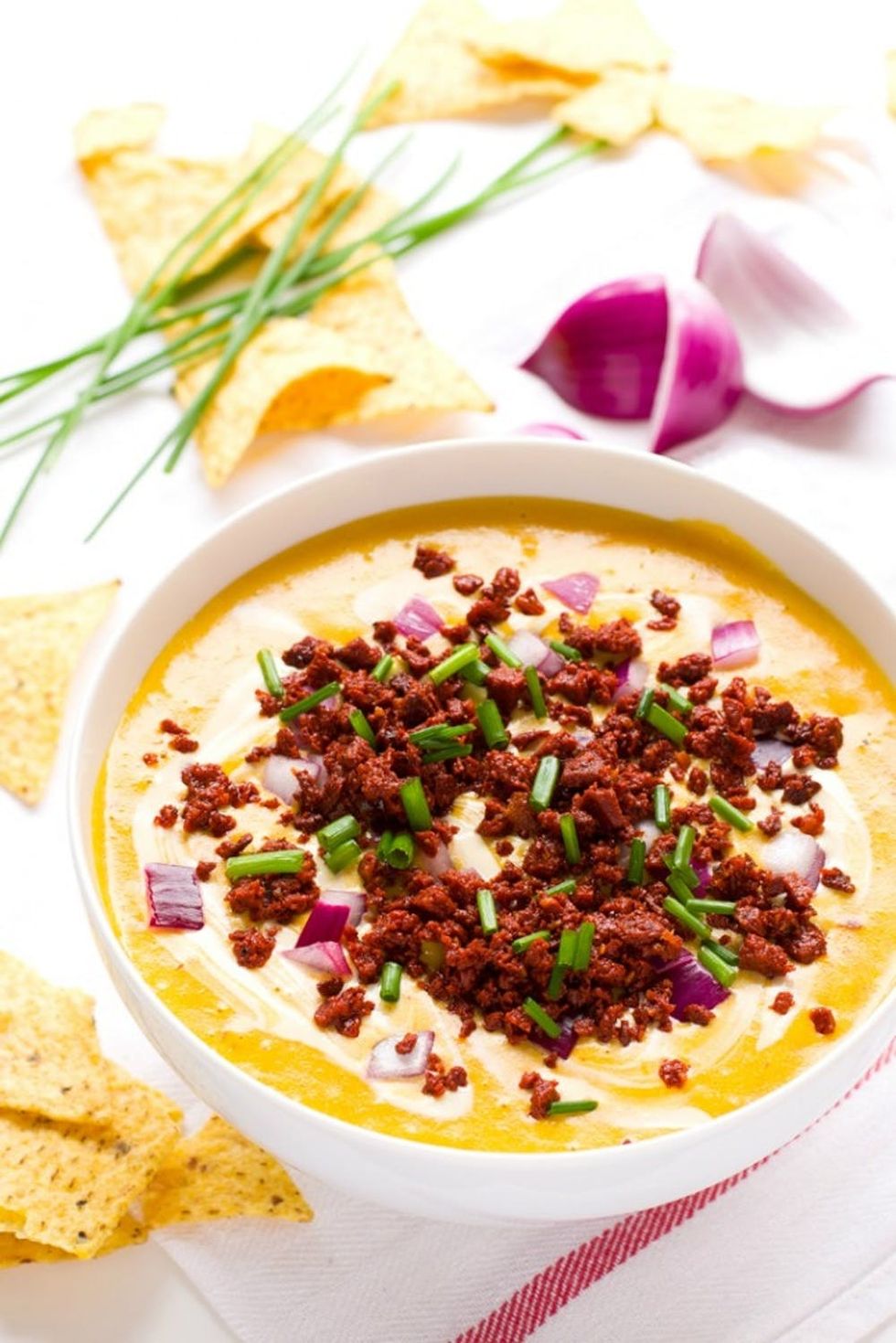 1. Chorizo Queso Dip: Everyone is sure to rave about this vegan twist on a classic fan favorite: chile con queso. (via Simple Vegan Blog)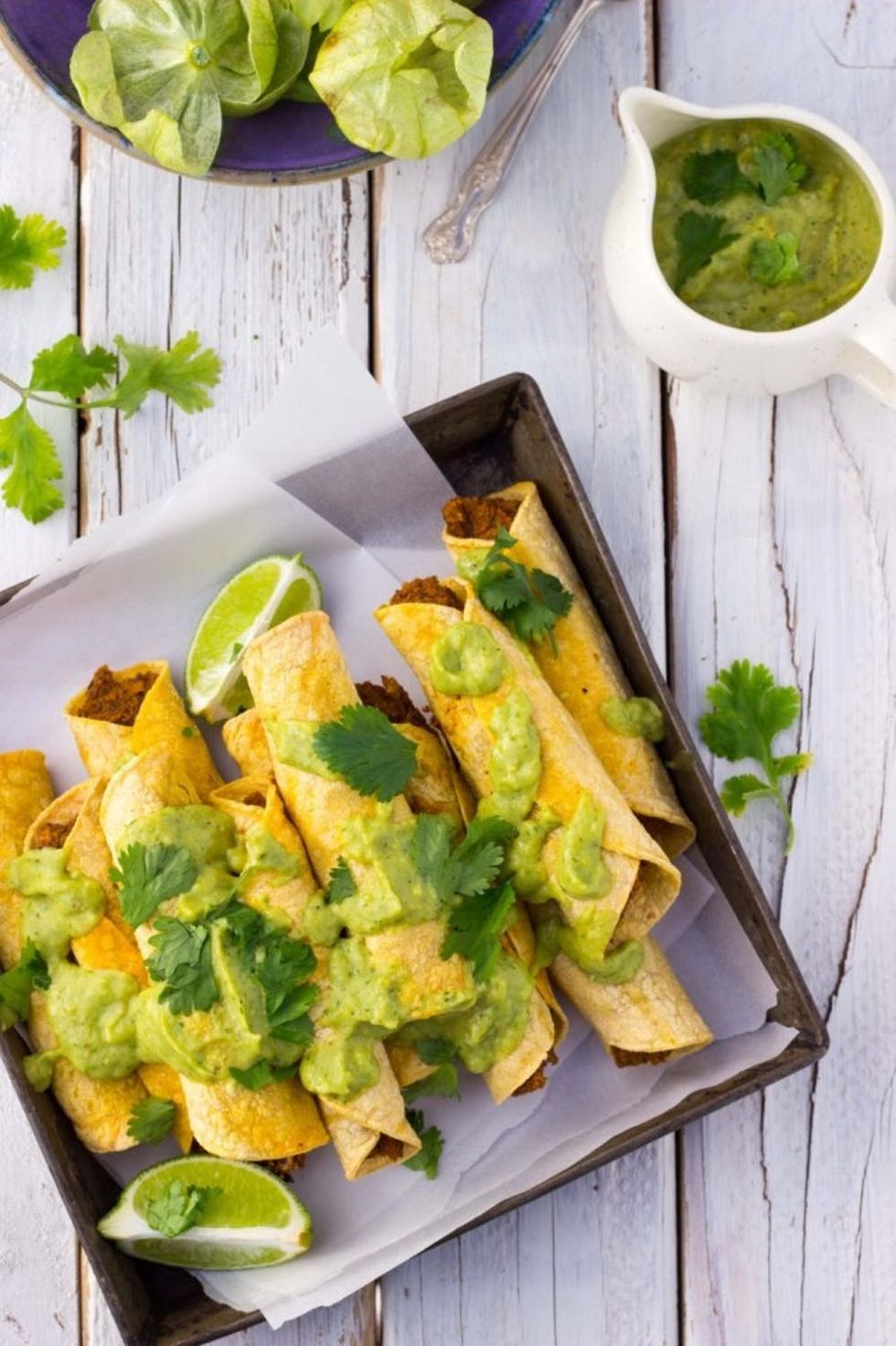 2. Baked Taquitos With Black Beans and Sweet Potato: Baked instead of fried, these taquitos are a far healthier option than any found in the freezer aisle. (via She Likes Food)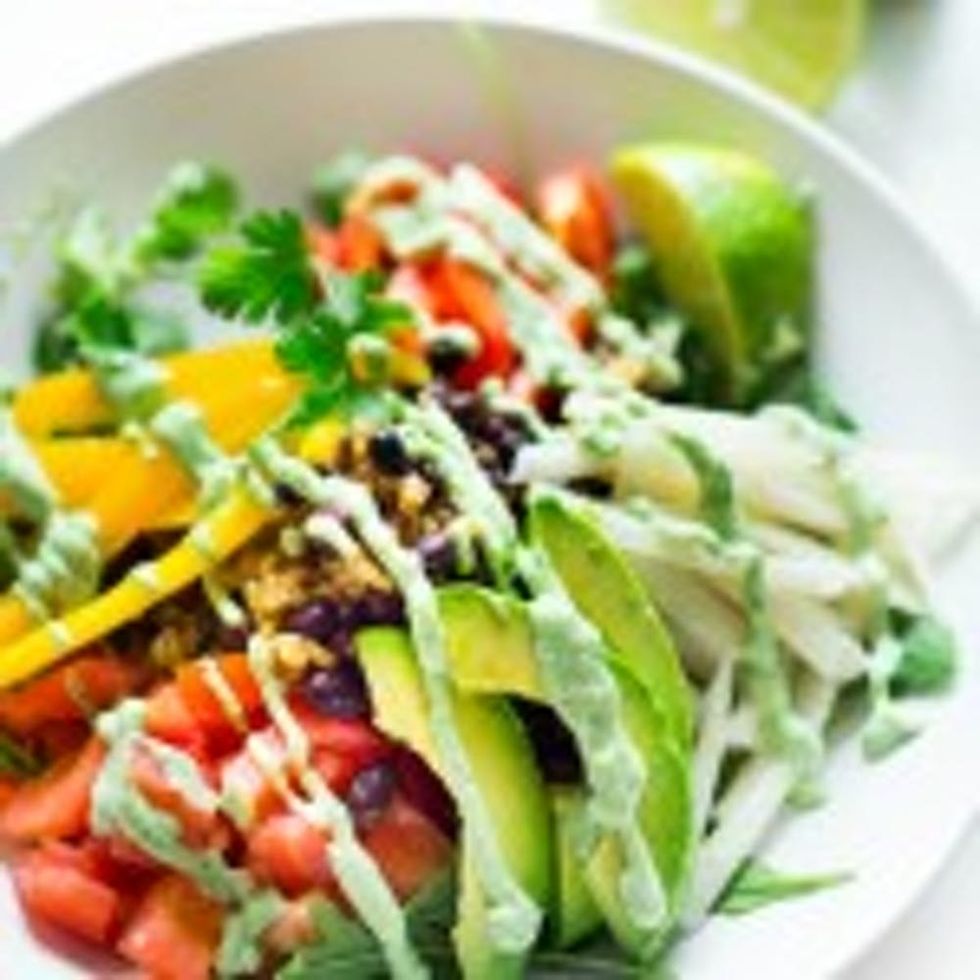 3. Easy Burrito Bowl With Cilantro Sauce: Top these filling bean and rice bowls with your favorite burrito components. Even omnivores won't miss the meat and cheese. (via Feasting at Home)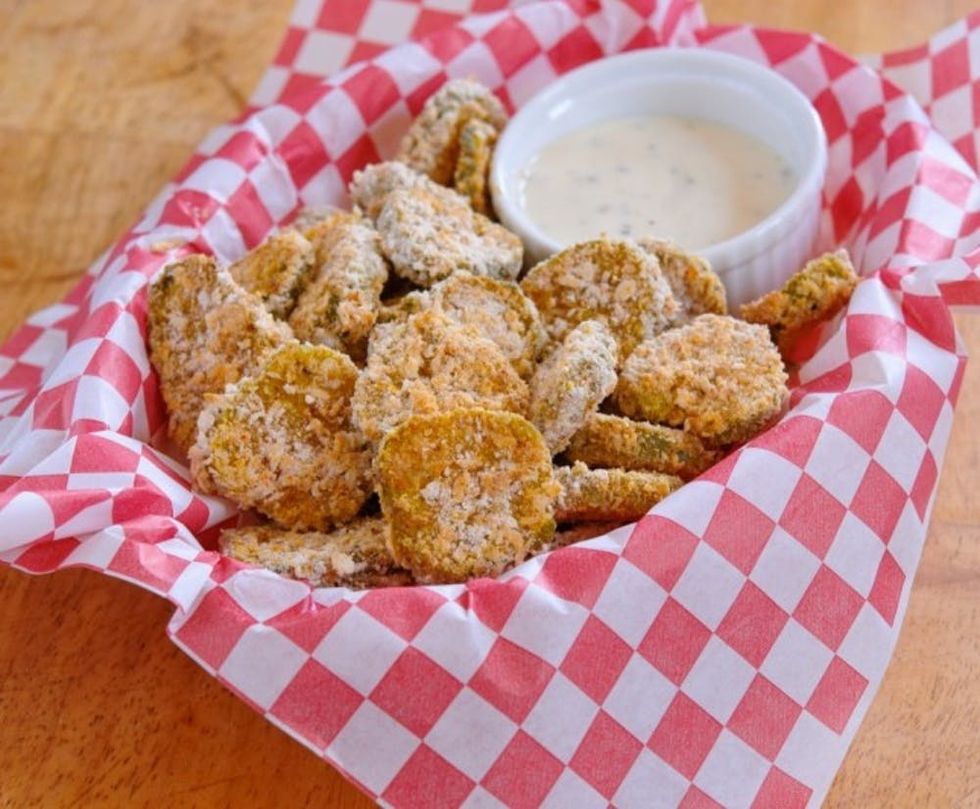 4. Oven-Fried Pickles: Whether you're eating for two or just satisfying your inner Snookie, these non-greasy fried pickles will kick any cravings to the curb. (via Baked In)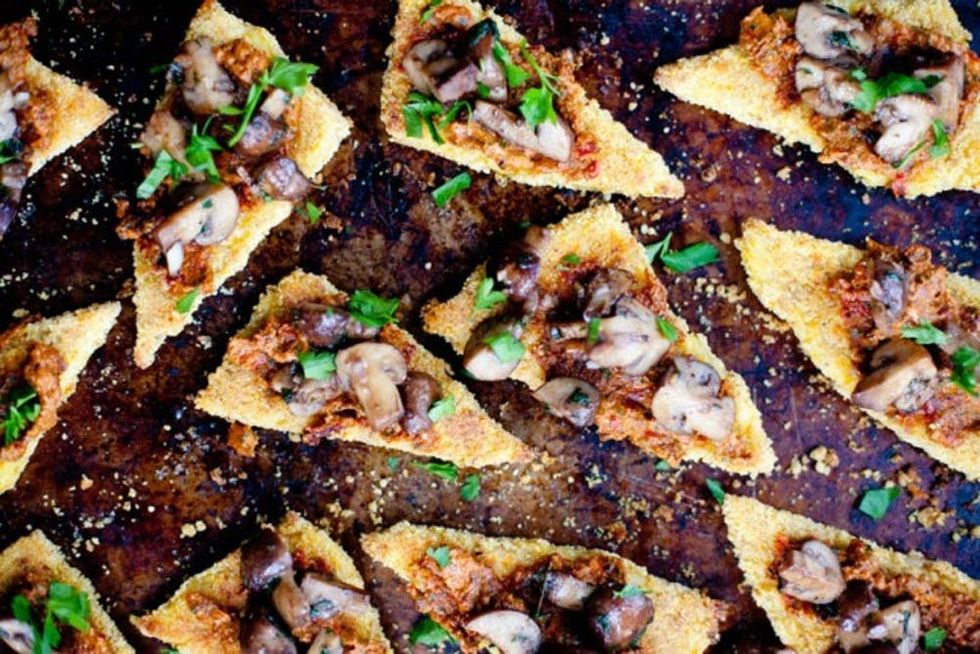 5. Crispy Baked Polenta With Sundried Tomato Pesto: Enjoy these tasty gluten-free triangles as an appetizer or dinner. The combo of textures and flavors is totally tantalizing. (via Our Four Forks)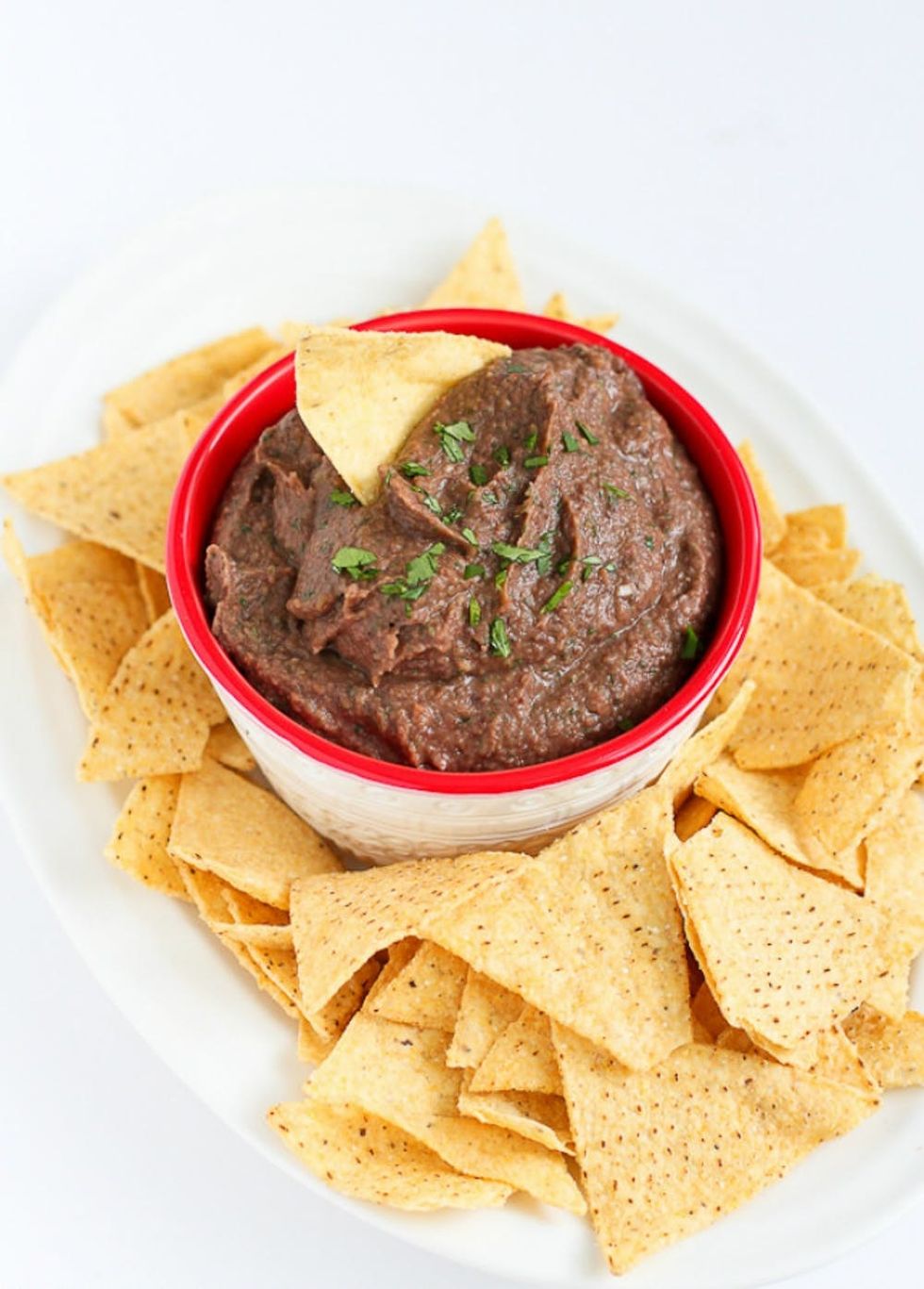 6. Five-Minute Black Bean Dip: Forget to pick up dip? Not to worry. This kicky black bean variety is made with pantry staples, is gluten-free, and comes together in just five minutes. (via Cookin' Canuck)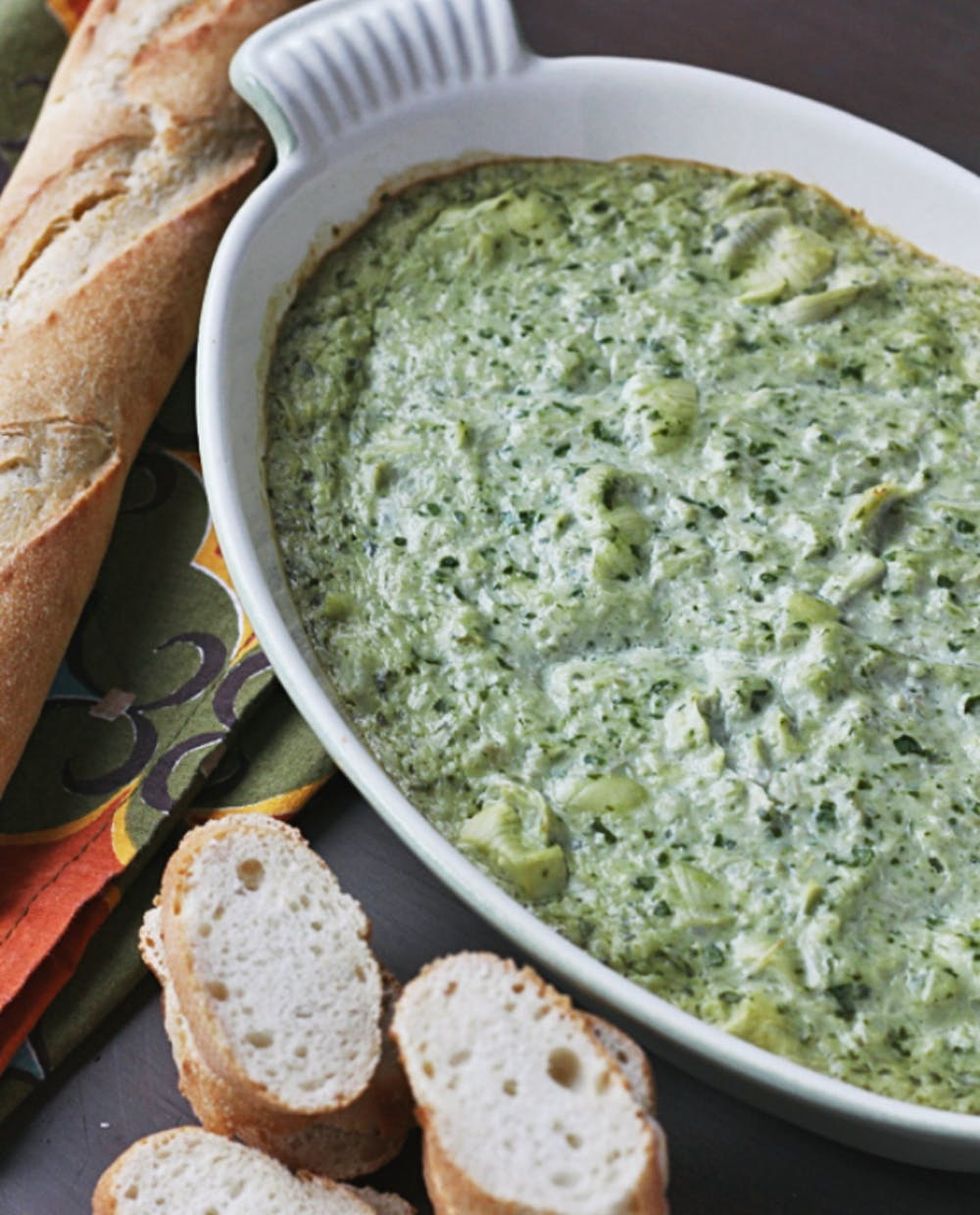 7. Creamy Artichoke Spinach Dip: Keep things gluten-free by scooping this creamy dip up with tortilla chips and veggies. (via 86 Lemons)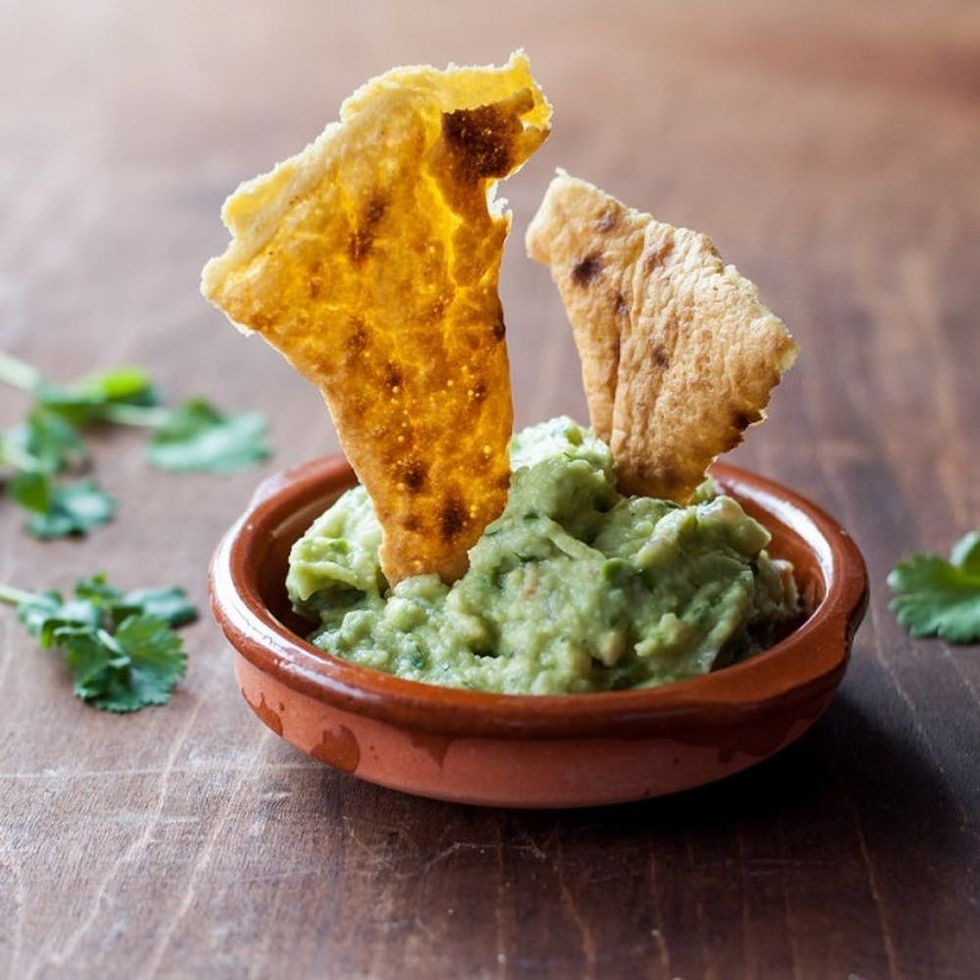 8. Socca Chips and Classic Guacamole: Made with chickpea flour, these gluten-free socca chips are a sneaky way to go low-carb. (via Natural Comfort Kitchen)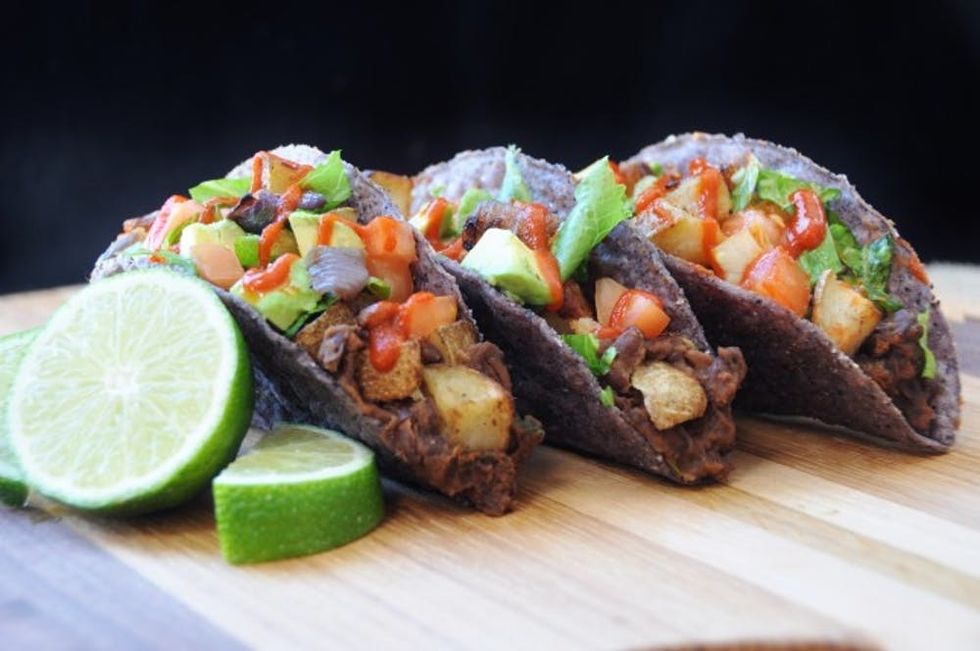 9. Blue Corn Tacos With Fried Potatoes: We'd gladly crunch on these gluten-free 'tater tacos for breakfast, lunch, and dinner, and pretty much any time in between. (via Veganosity)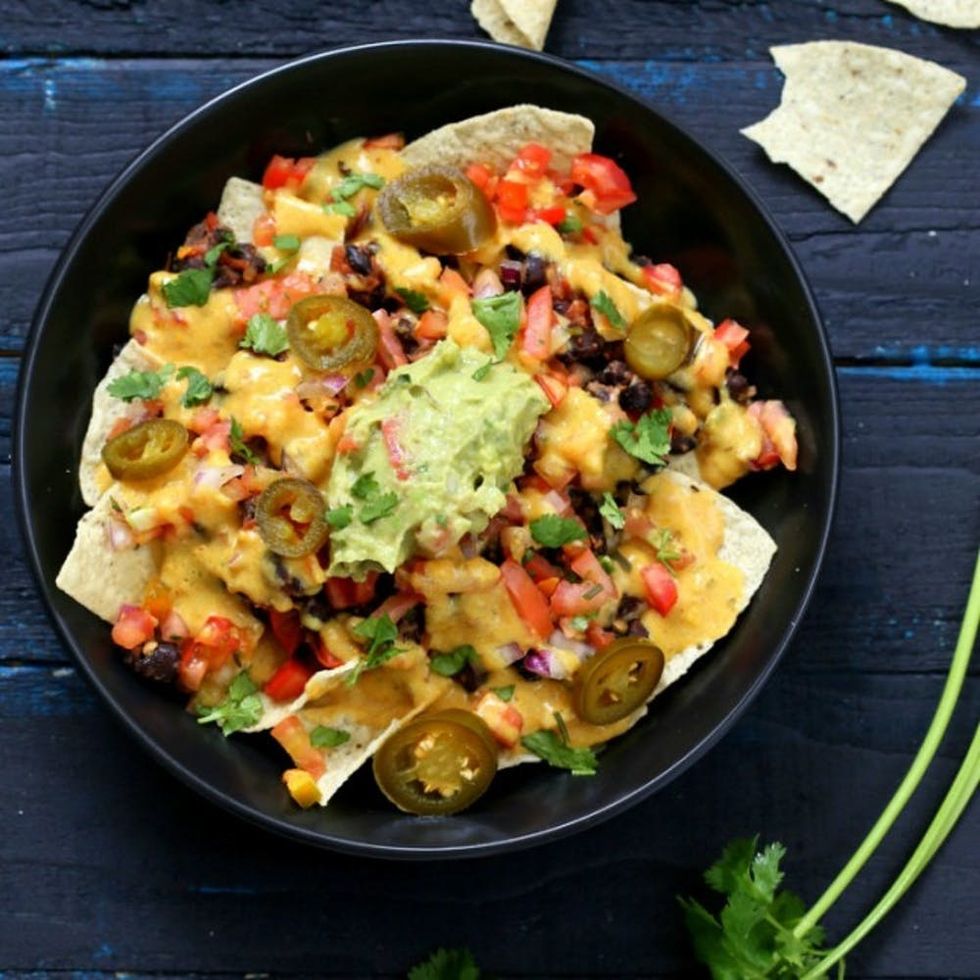 10. Nachos With Nut-Free Cheese Sauce: You could have fooled us into believing that this nut- and dairy-free nachos supreme is drizzled with our fave, dairy-full queso. (via Vegan Richa)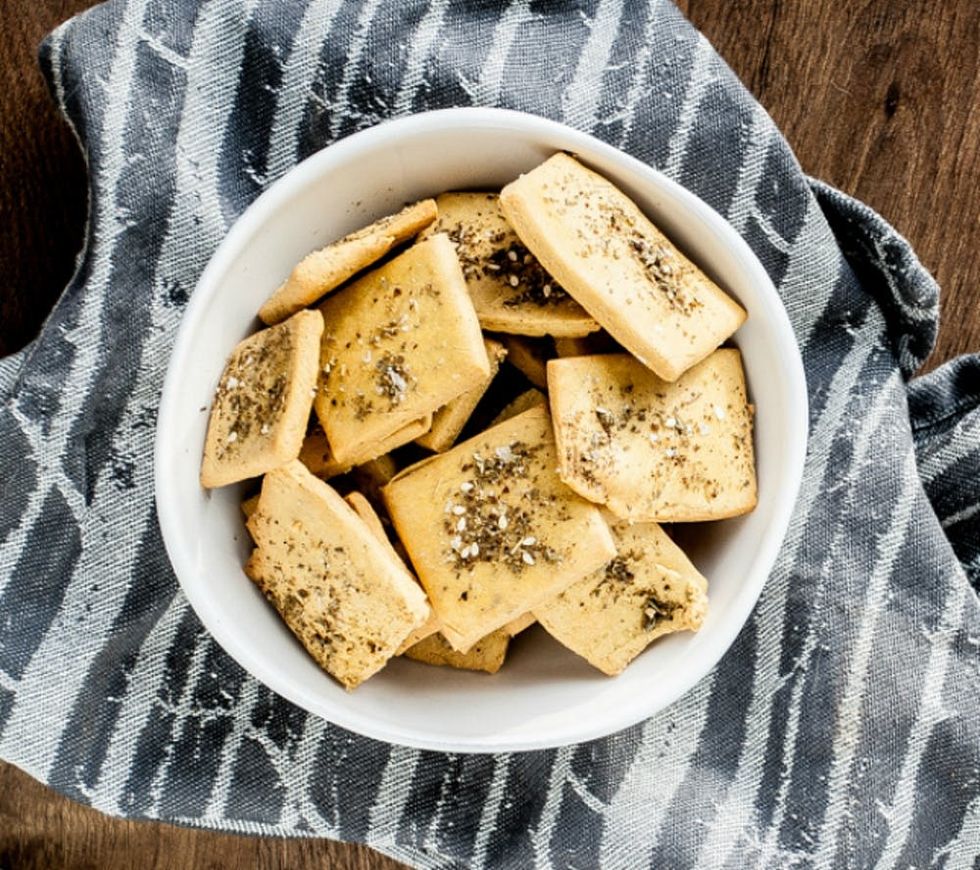 11. Za'atar-Spiced Chickpea Crackers: These homemade herbed crackers are outstanding with dip, cheese, and so much more. (via Dishing Up the Dirt)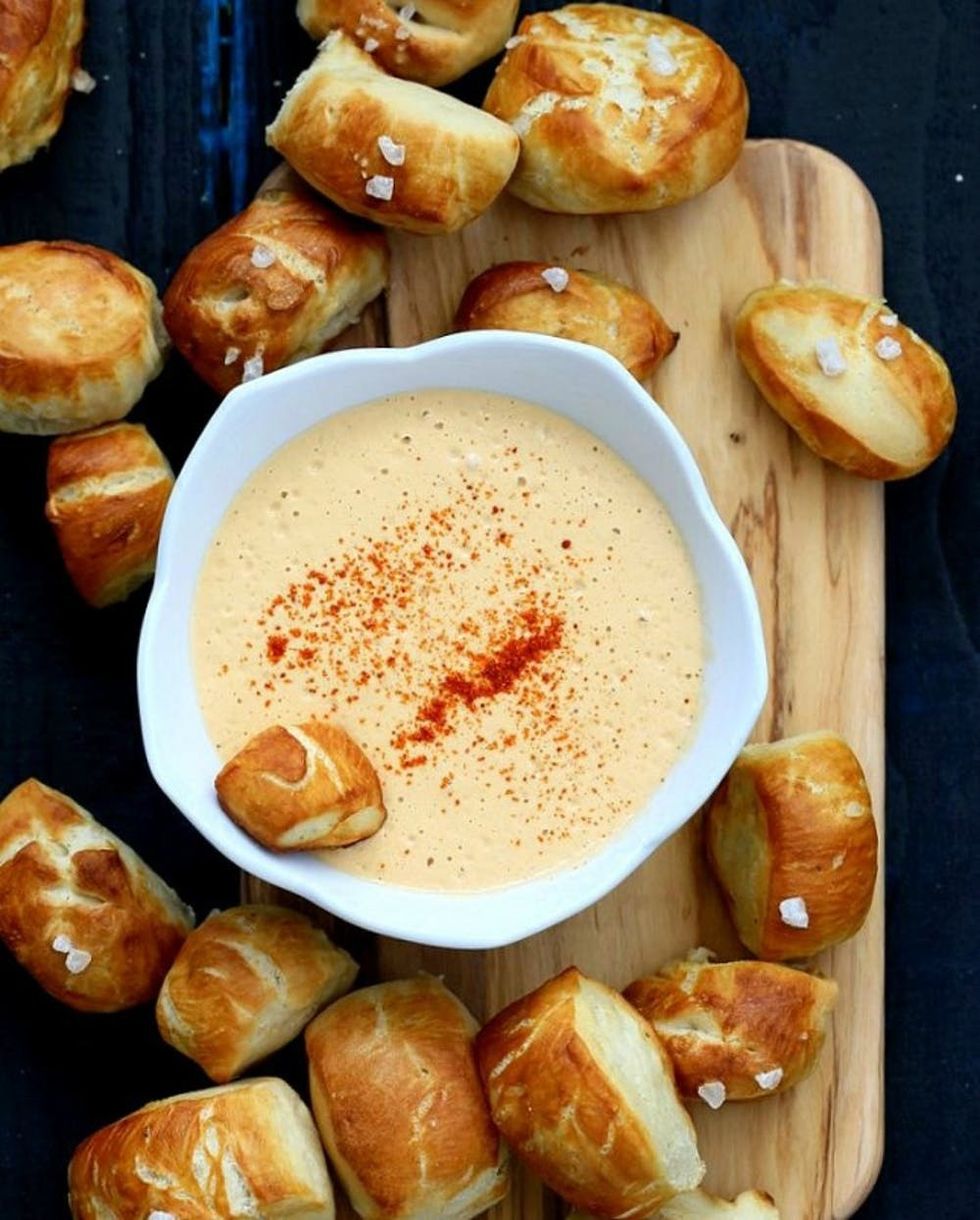 12. Pretzel Bites With Spicy Mustard Dip: These soft pretzel bites are dangerously poppable, even without a dunk in the accompanying hot mustard dip. (via Vegan Richa)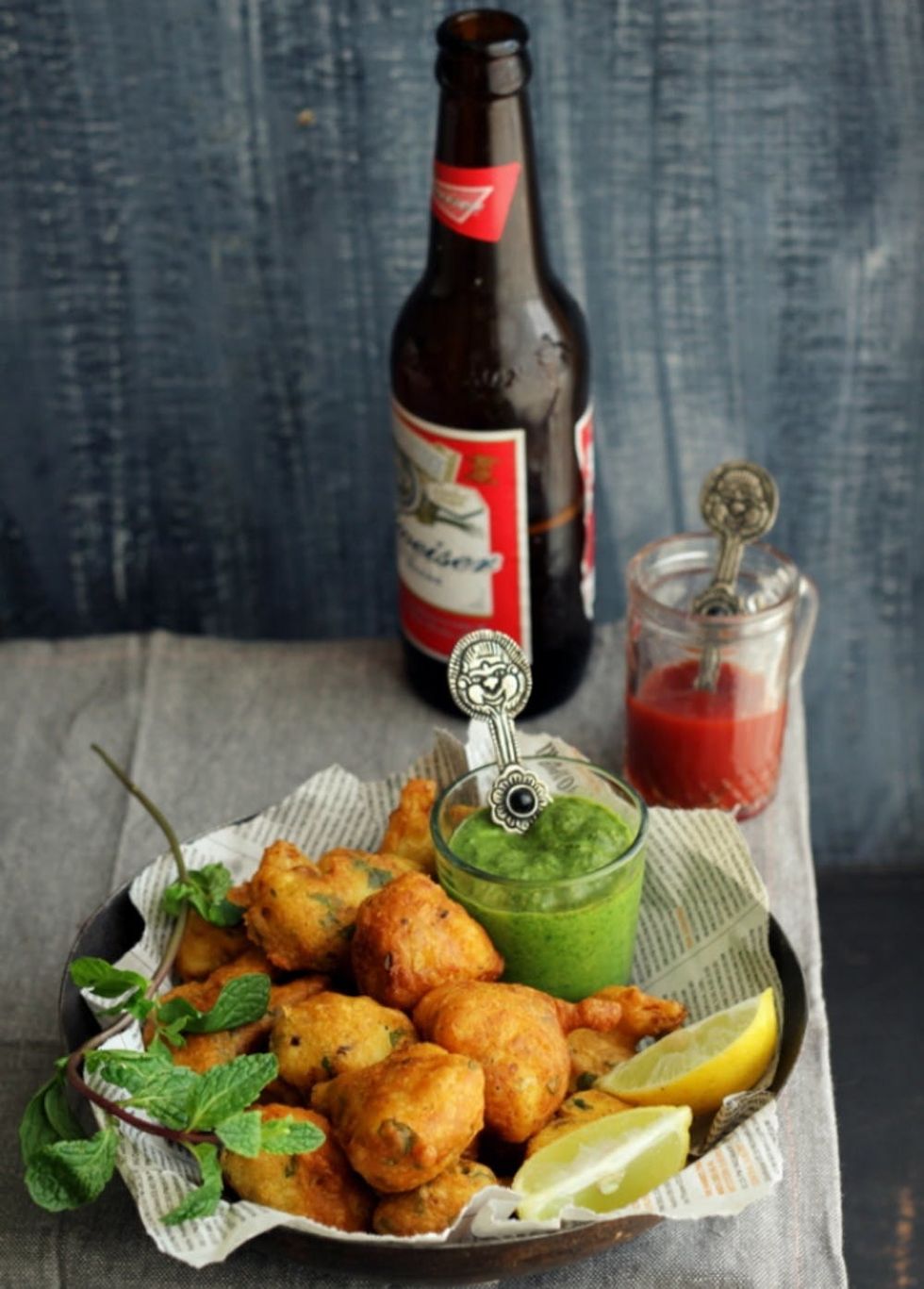 13. Beer-Battered Cauliflower Fritters: Nothing says football-worthy food quite like beer batter, and these cauliflower fritters are no exception. (via Easy Food Smith)
Vegetarian Recipes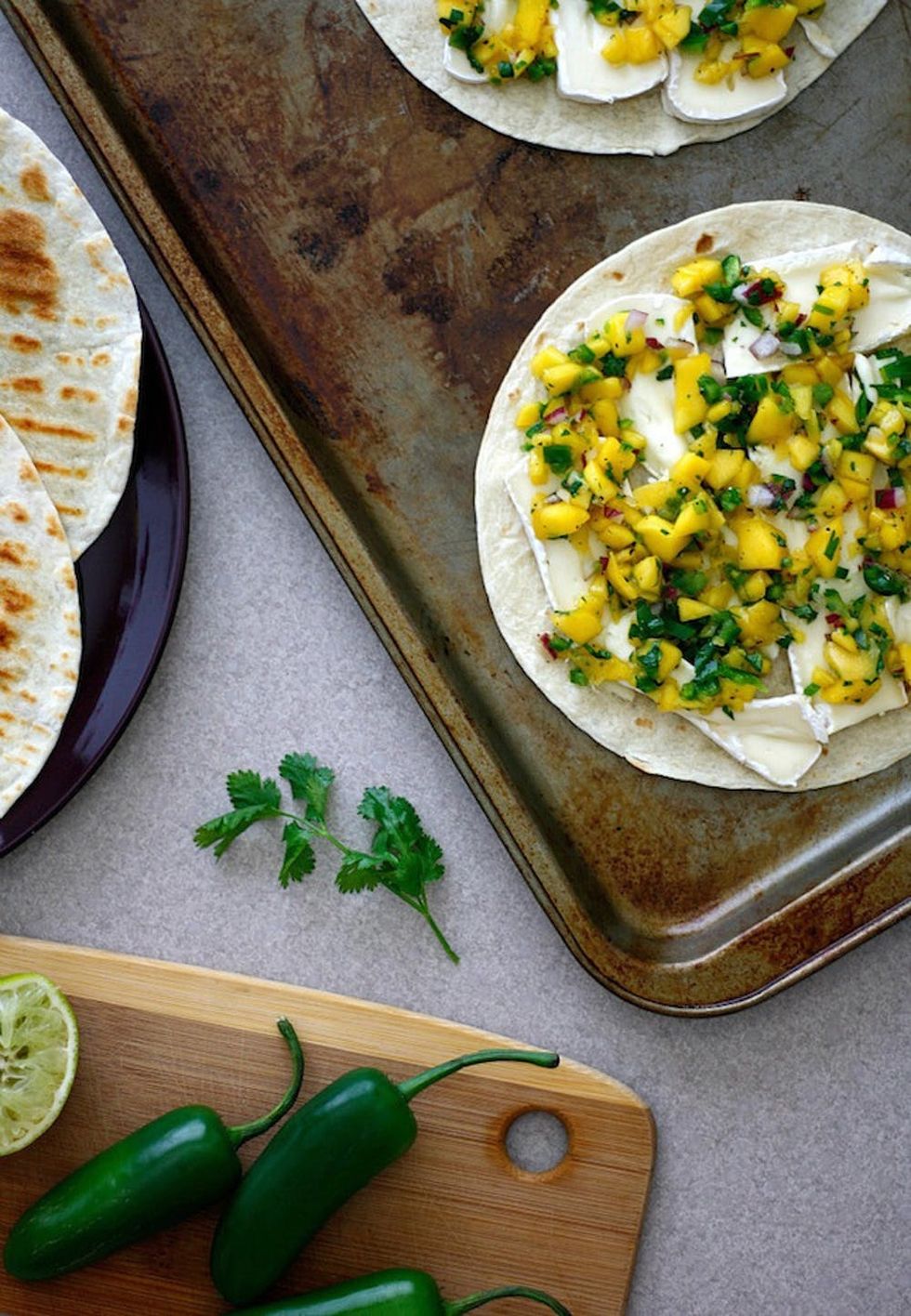 1. Spicy Brie Quesadilla: Now this is one Brie-lliant quesadilla. With cheese and a zesty mango salsa in the middle, each wedge will make mouths water. (via The Crave Gallery)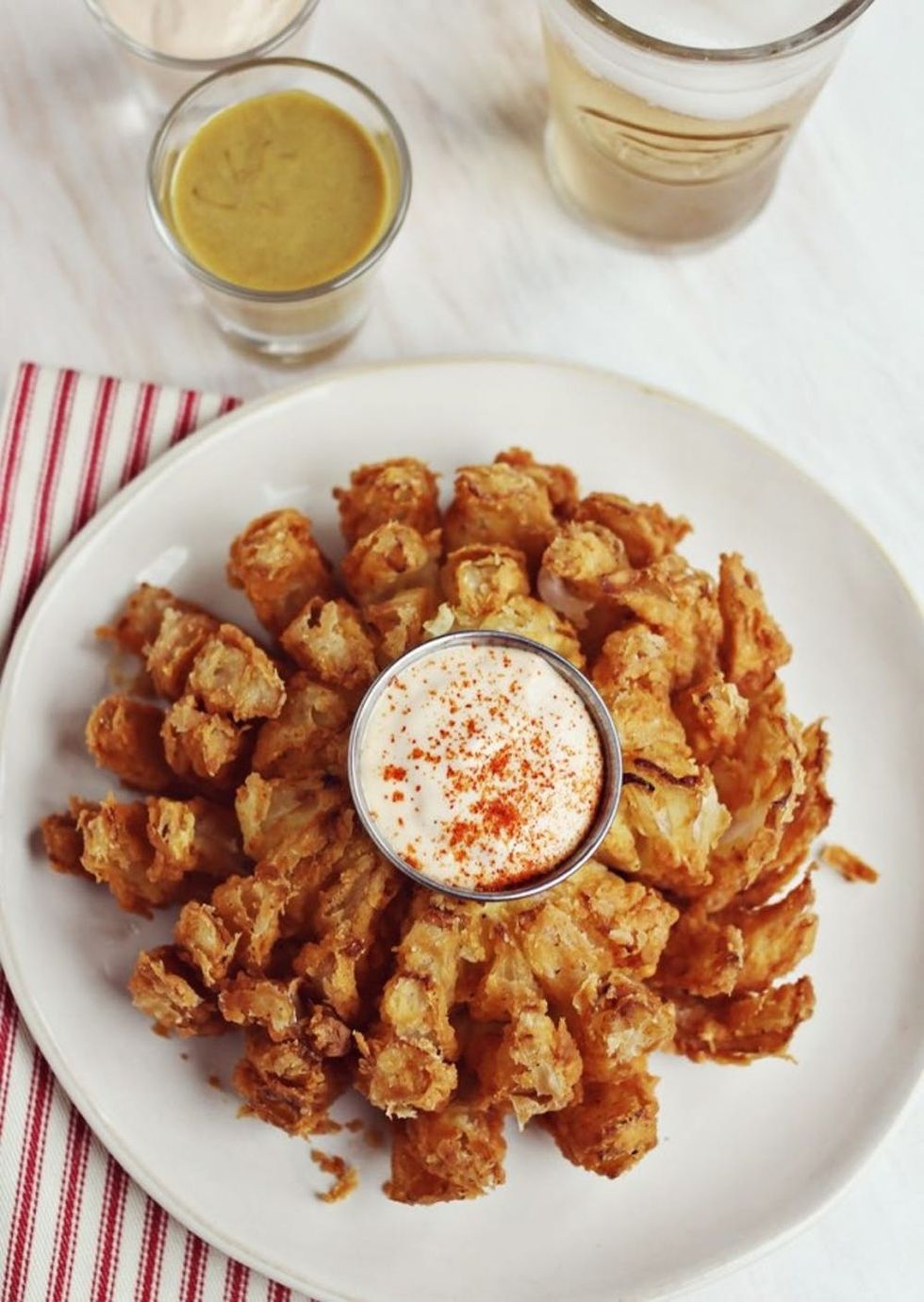 2. Bloomin' Onion: It could be dangerous knowing how to make this popular restaurant appetizer at home… proceed with caution. (via A Beautiful Mess)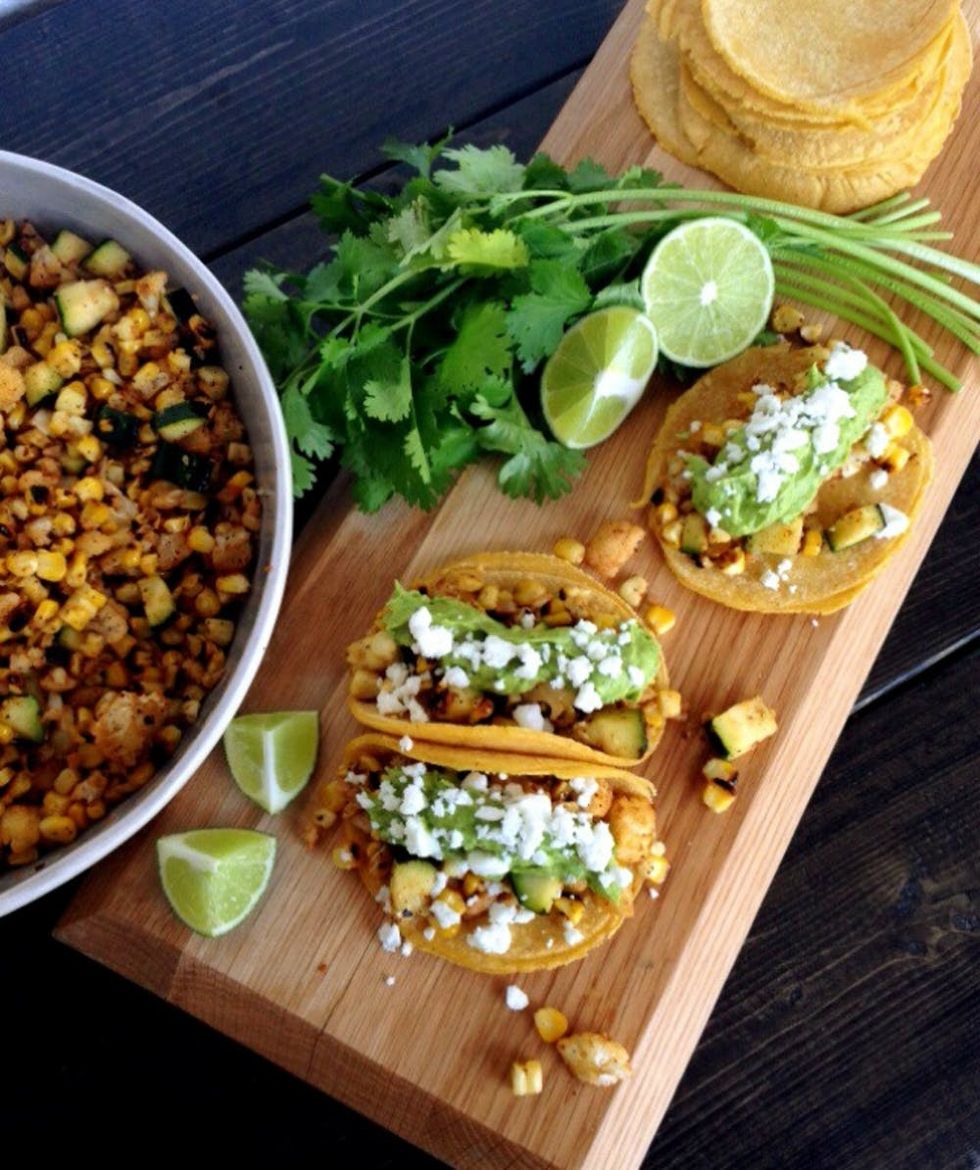 3. Roasted Cauliflower Mini Tacos: Each of these tiny tacos is absolutely filled with BIG flavors, along with a bounty of veggies. (via Falling Feathers Wild + Free)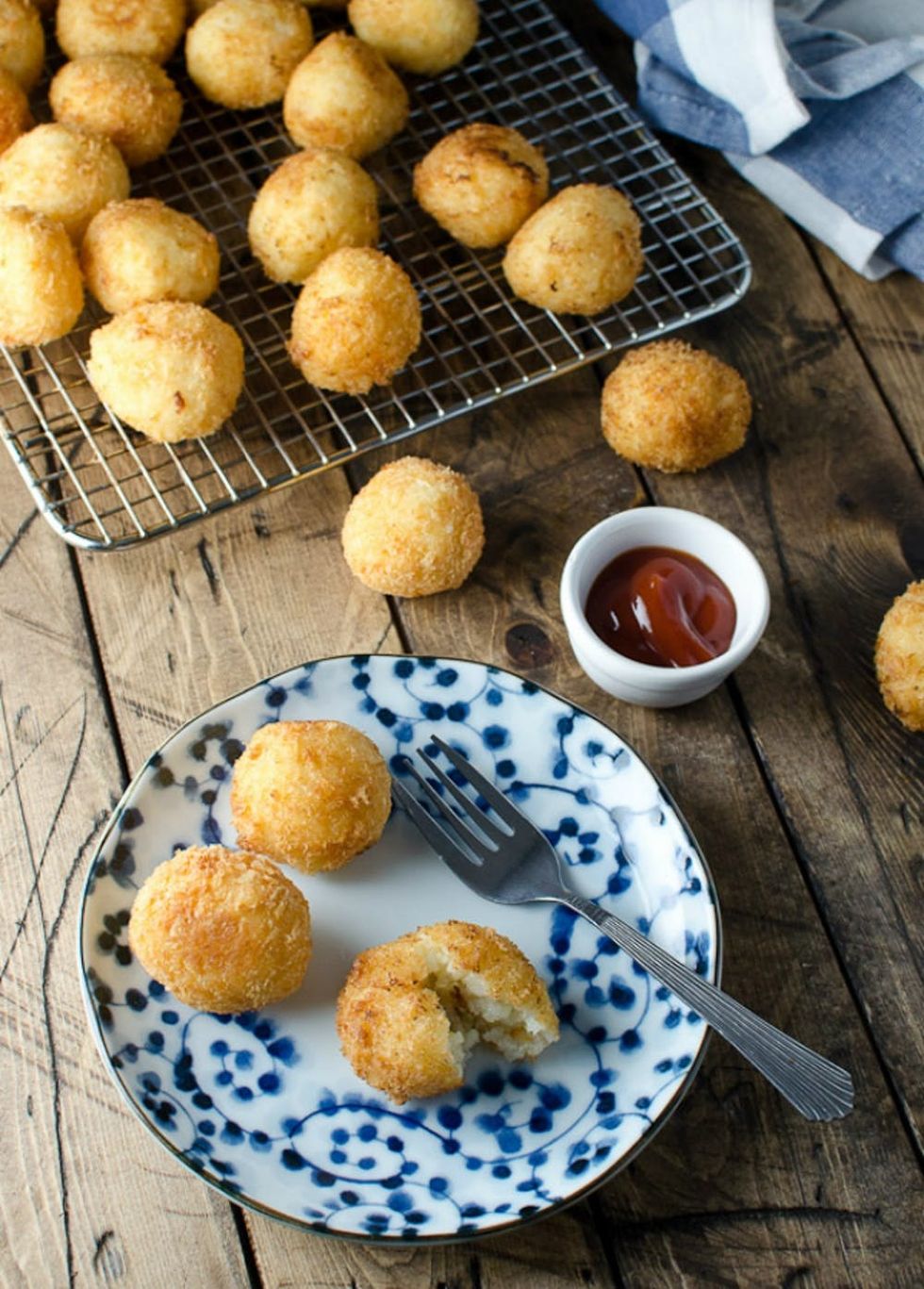 4. Crispy Boursin Arancini: Any way you make 'em, fried risotto balls stuffed with cheese are hard to resist. They're an equally crowd-friendly alternative to mozzarella sticks. (via The Endless Meal)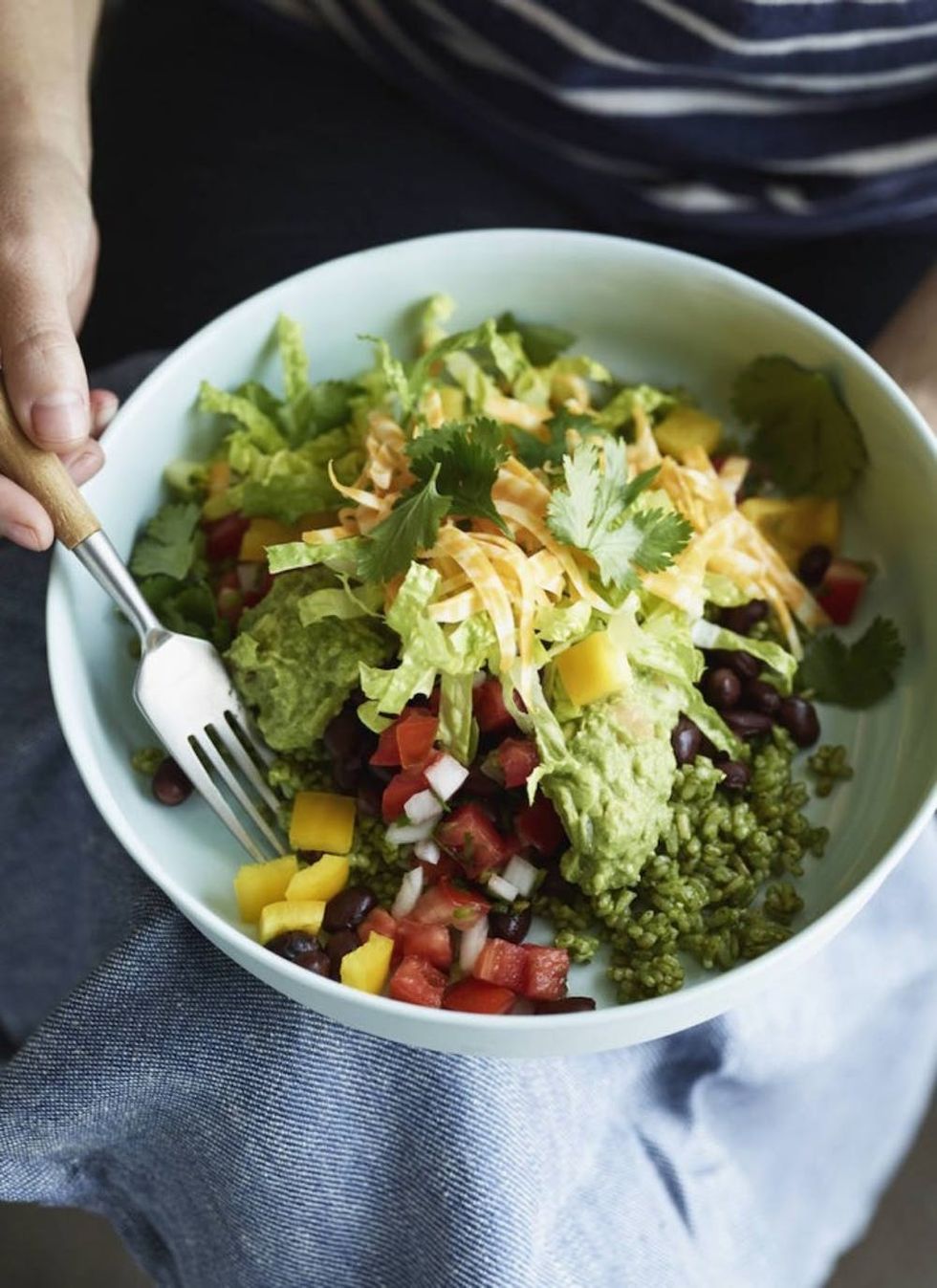 5. Southwestern Brown Rice Bowls: With the huge mound of guacamole scooped on top (without the extra charge), these rice bowls will give the local burrito chain a run for their money. (via What's Gaby Cooking)
Share your favorite gluten-free, vegan, and paleo foods for Super Bowl snackin' with us on Twitter @BritandCo!

Heather Sage
Heather Sage is a gluten-free recipe developer and freelance writer living in Orlando by way of the Silicon Valley. When she isn't playing around with alternative flours in the kitchen, she can be found tackling DIY projects around the house or exploring her neighborhood. Check out her gluten-free recipe blog,
A Sage Amalgam
.
Appetizers