Gwyneth Paltrow's Fast Food Hacks Miss the Point of Indulging
Apr 21, 2017
Gwyneth Paltrow's Goop brand has become synonymous with such weirdness like a $70 jade egg for your vagina and smoothies that no reasonable human could ever source the ingredients for (or afford to make), but its roots in healthy eating remain strong. Her cafe chain is still growing, and despite some concern over the food safety of some of her recipes, her cookbooks just keep coming. Leave it to Goop, then, to go and take all the fun out of a splurge with their new fast food guide.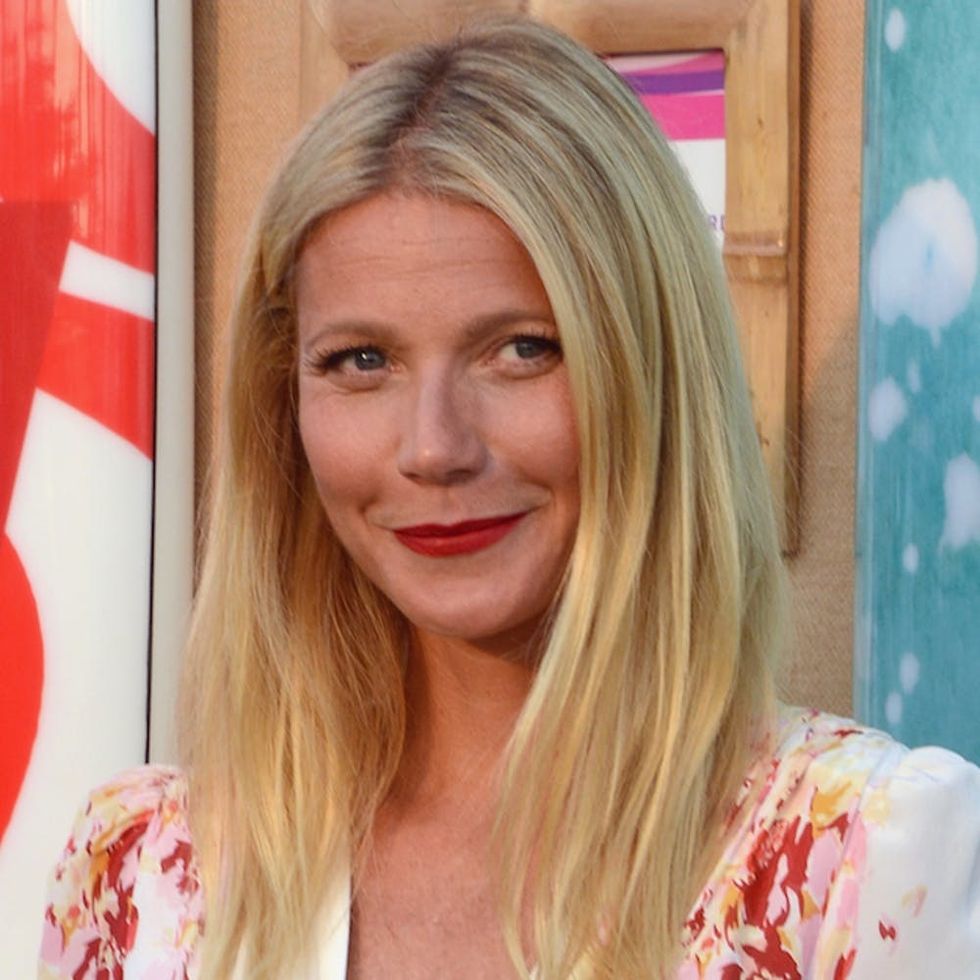 ---
The Goop fast food guide aims to point out the healthier choices on various fast-food chains' menus, so the next time you're stuck at an airport or miles away from any other option on the highway, you don't have to have the bun with your Wendy's burger.
Wendy's, Starbucks, Panda Express, Subway, and Chipotle are listed as the best bets for eating healthy on the go, with most of the suggestions just being to ask for just about any sandwich or burger as a salad instead. For Starbucks, they recommend egg white and red pepper bites or, you guessed it, a salad bowl. They recommend a bowl of plain brown rice and steamed veggies at Panda Express.
McDonald's, Dominos and Taco Bell are listed as less than ideal, but by wrapping your McChicken in lettuce, eating a veggie pizza on a gluten-free crust, and sticking with a black-bean burrito, respectively, you can cut your calories and forget what true joy feels like at the same time.
Goop DOES recommend just going all out at KFC, Dairy Queen, Arby's, and Dunkin' Donuts — and by "going all out," we mean "order a side dish of plain potatoes," basically. Healthy options at these places are few and far between, they say, so if you can't beat 'em, join 'em.
Of course, making healthy eating choices is important and even necessary for some, and these foods can wreak havoc if not consumed in moderation, but we'd be lying if we said we didn't just go with the burger, like, 10 times out of 10. Some things just can't be Goopified!
Do you have any healthy fast food menu hacks? Let us know @BritandCo!
(h/t Goop, photo via Steven Henry/Getty)
Nicole Villeneuve
Nicole is an entertainment and lifestyle writer covering pop culture, news, and cool women doing cool things. She likes yard sales, MTV's Teen Mom, and putting too many memes in the group chat. She lives in Toronto.
Celebrity News
Still haven't taken up that new creative skills you swore you'd learn this year? Or ready to take your design skills to the next level? Let's say so long to the weirdest year ever by checking those big learn-something-new goals off our perpetual to-do lists.
We've teamed up with Clorox to give you the gift of unlimited creativity now through the end of the year. Once you sign up, you can take as many of our 120+ classes as you want for FREE for one whole month!
Here's how it works:

Head to brit.co/learn and sign up for the "All Access Pass."
Use the code "CLOROXCARES" at checkout to redeem your free month of classes.
You will be automagically signed up for Clorox's email list once you redeem your free all access pass. (It's the #1 Choice for Disinfection!)
Your pass lasts one month from when you checkout. This means you have unlimited access to all the classes during that month.
This offer is valid now through December 27, 2020.
Browse our catalog to find the right class for you, tell a friend and take the class together over Zoom, or organize a 'cocktails + crafts' night with a friend in your bubble so you can learn something new together.
What are you waiting for? Time to start learning all the things!

Thanks to Clorox for making this happen! When it counts, trust Clorox.
Lifestyle