How to Detox Your Nails Like Miley
Aug 14, 2014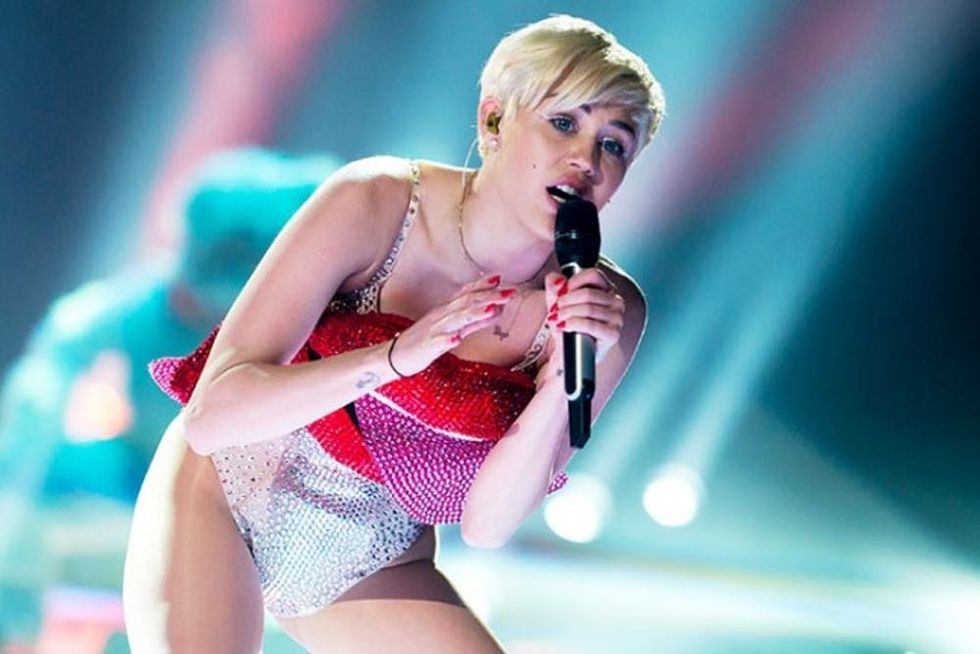 Don't get us wrong — the gel manicure is one of the best inventions of the 21st century — but mani after mani has done a number on our fingers. So, after a deep breath, we're committed to going natural (hey, it worked for our hair!) and healing our nails. If you've taken a peek at the damage done to your talons between applications, we're pretty sure you're going to want to join us. Or at least to know how to when the time comes. For our inspiration, major props to Miley Cyrus for going on a polish-free kick after her Bangerz tour. See? Even starlets have the same problems we do. But with these tips + products, we'll get our nails looking good as new in no time!
---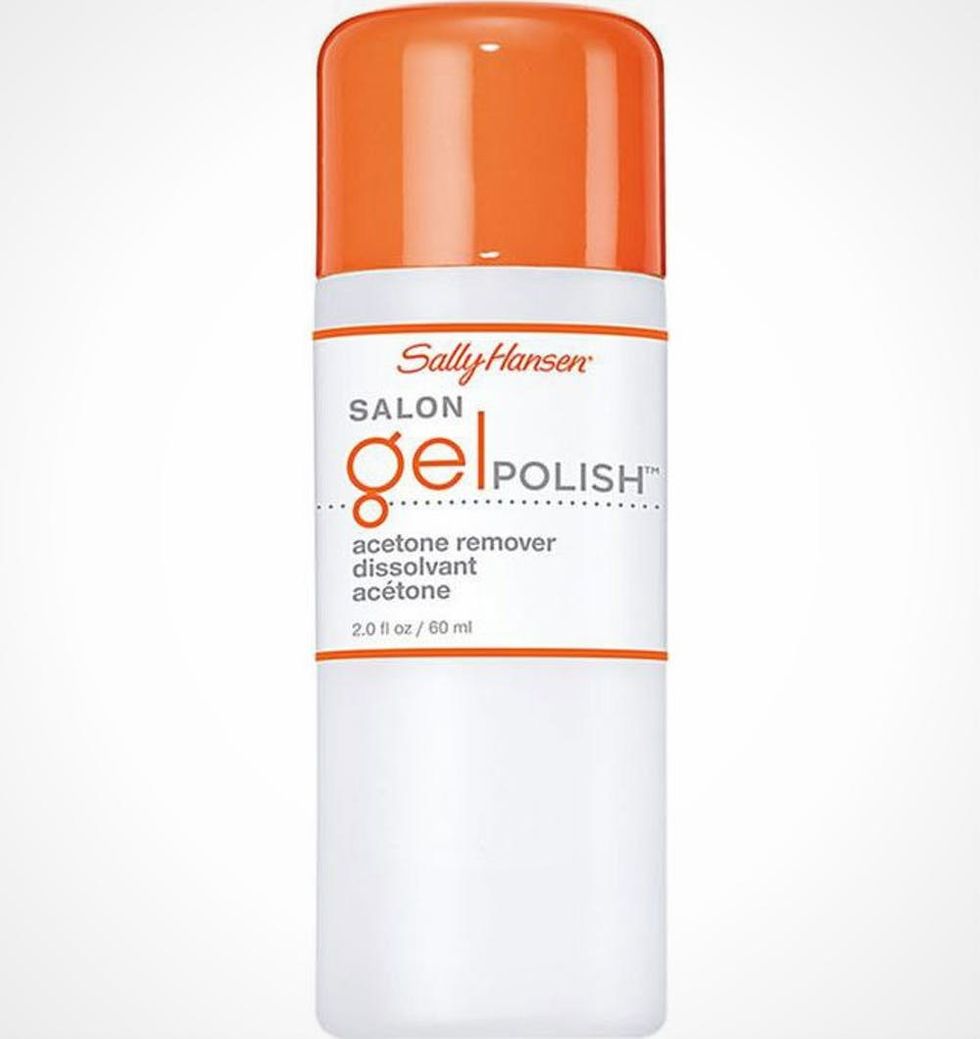 1. Sally Hansen's Gel PolishRemover ($5): We recommend having your salon remove your mani if it's gel or acrylic. But if you're dead set on DIY-ing it, opt for an acetone-option. Alternately, if it's just plain polish, go non-acetone as it's gentler on your fragile nails.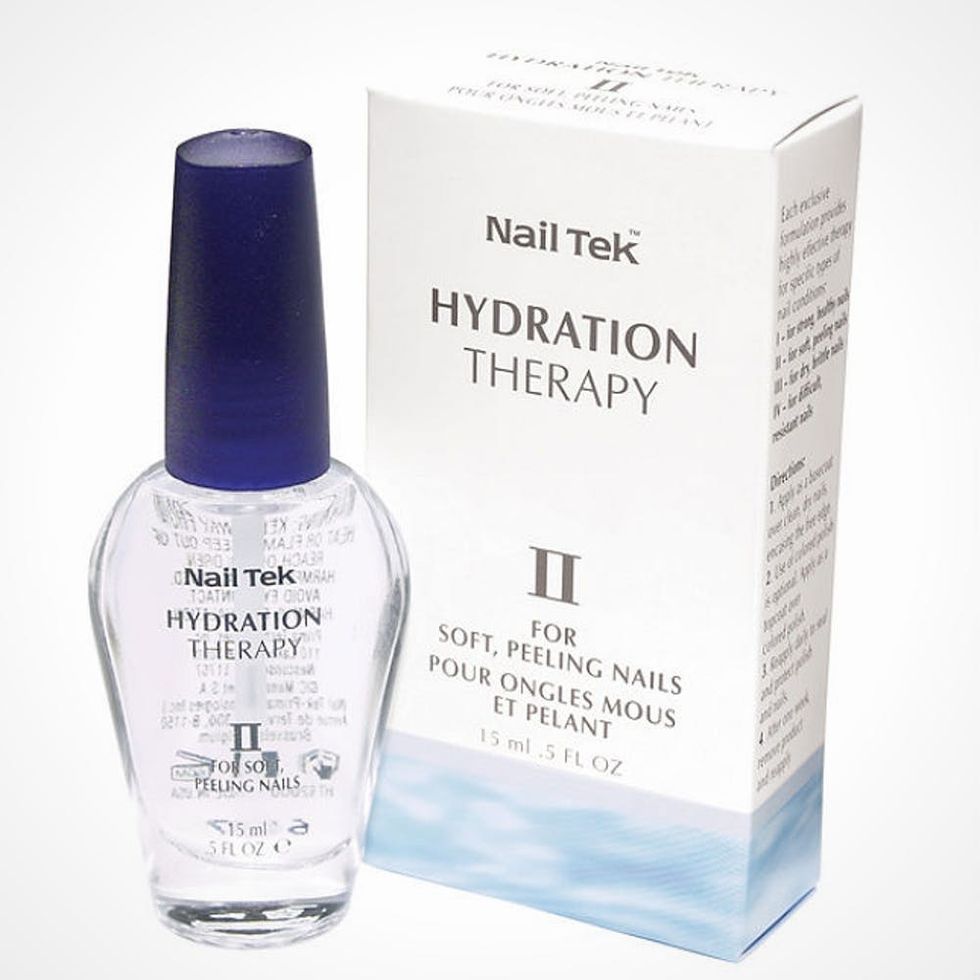 2. Nail Tek Hydration Therapy II for Soft, Peeling Nails ($15): Now that the damage has been done, it's time to start recovery. Even though it's so, so tempting, try to avoid picking at the cracked layers on your nails. Apply a product like Nail Tek II to jump start healing and help you avoid temptation.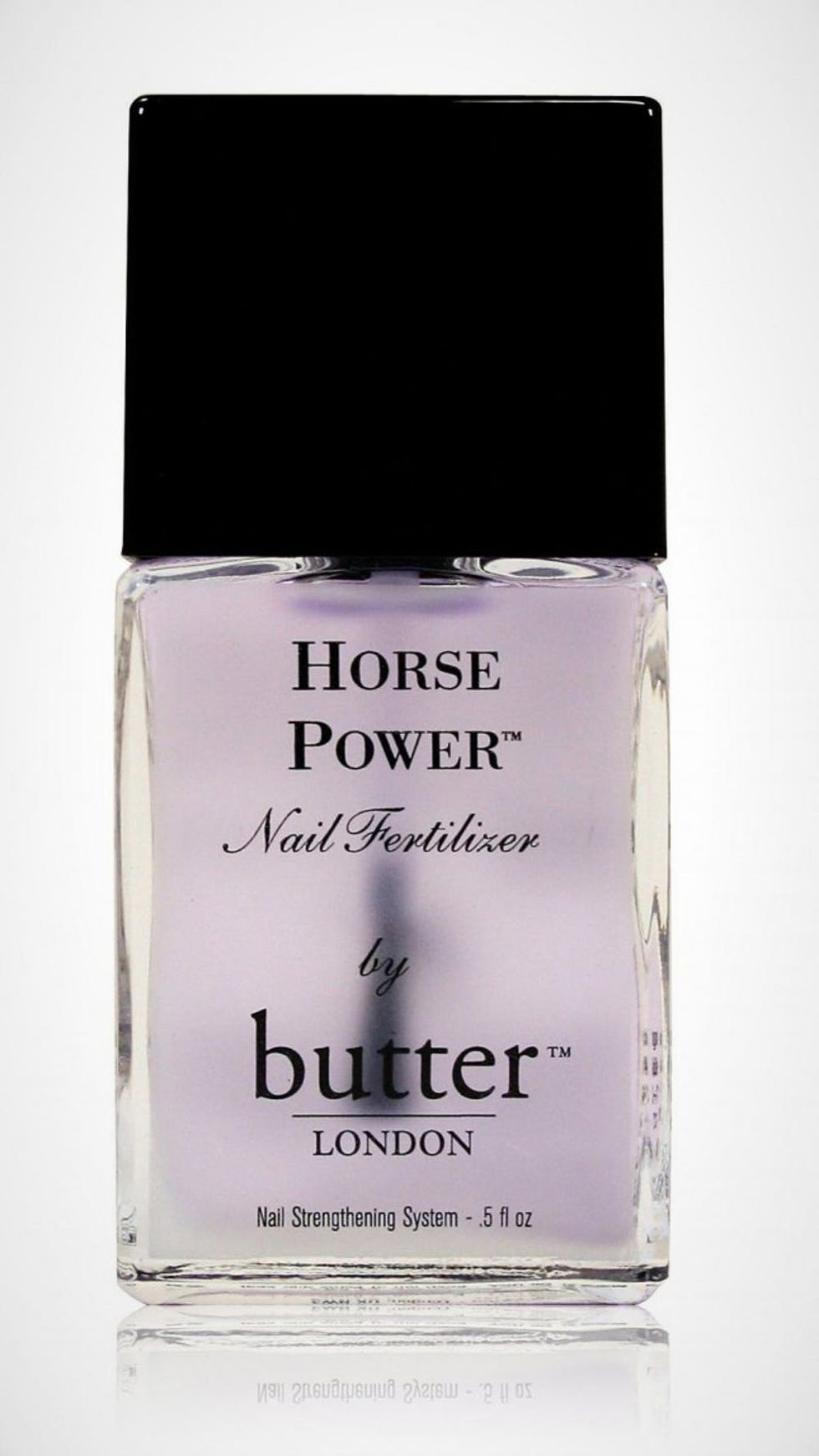 3. Butter London Horse Power Nail Strengthener ($19): For an allover strength boost, nothing can touch Butter London's Horse Power Strengthener. It's got horsetail extract for a major dose of nutrients and is free of all that gross stuff like formaldehyde. Plus, it's a multi-use product; it's great for recovering from gels + acrylics and perfect as a top or base coat.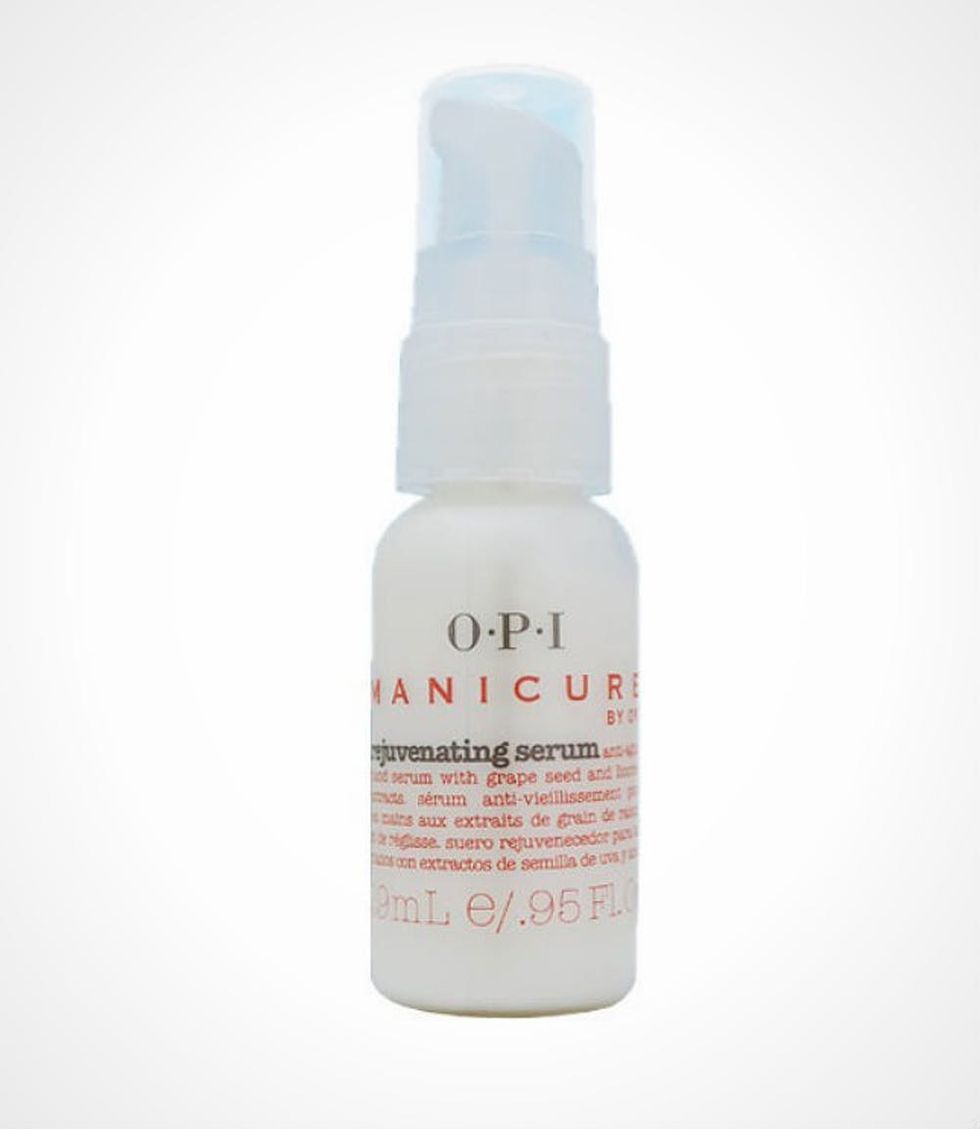 4. OPI Rejuvenating Serum ($24): You already use a serum on your face and your hair, so show your hands some love now! OPI's formula includes vitamins A, C + E plus grapeseed oil to fight signs of aging and brighten your hands.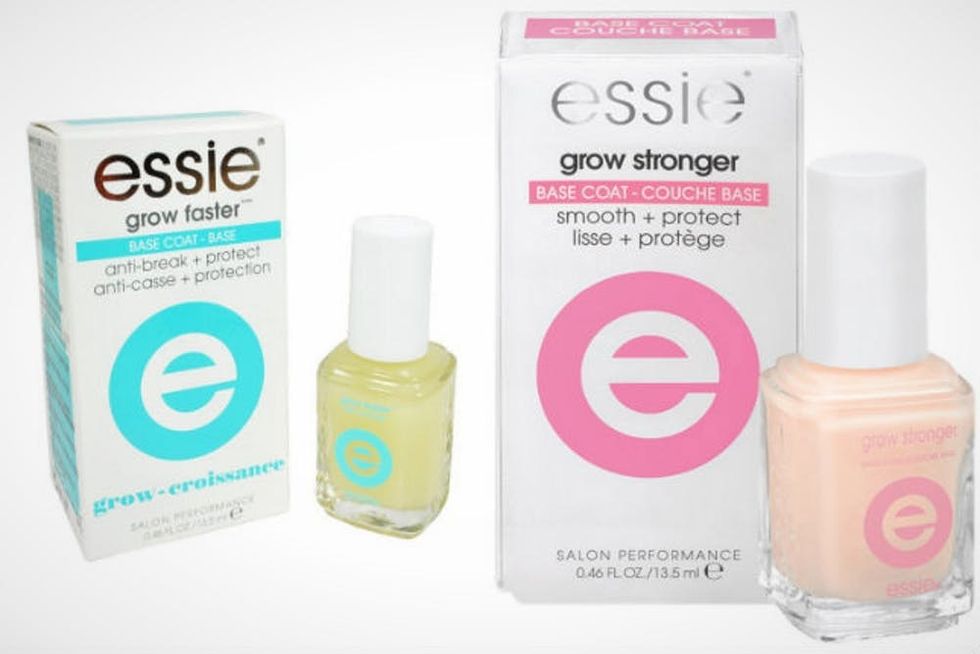 5. Essie Growth Treatment Base Coats ($9 each): Check out Essie's line of nail treatments. We've highlighted their Grow Faster + Grow Longer products, but there's a bunch more for every nail need. Use them now to speed recovery and later as a preventative measure.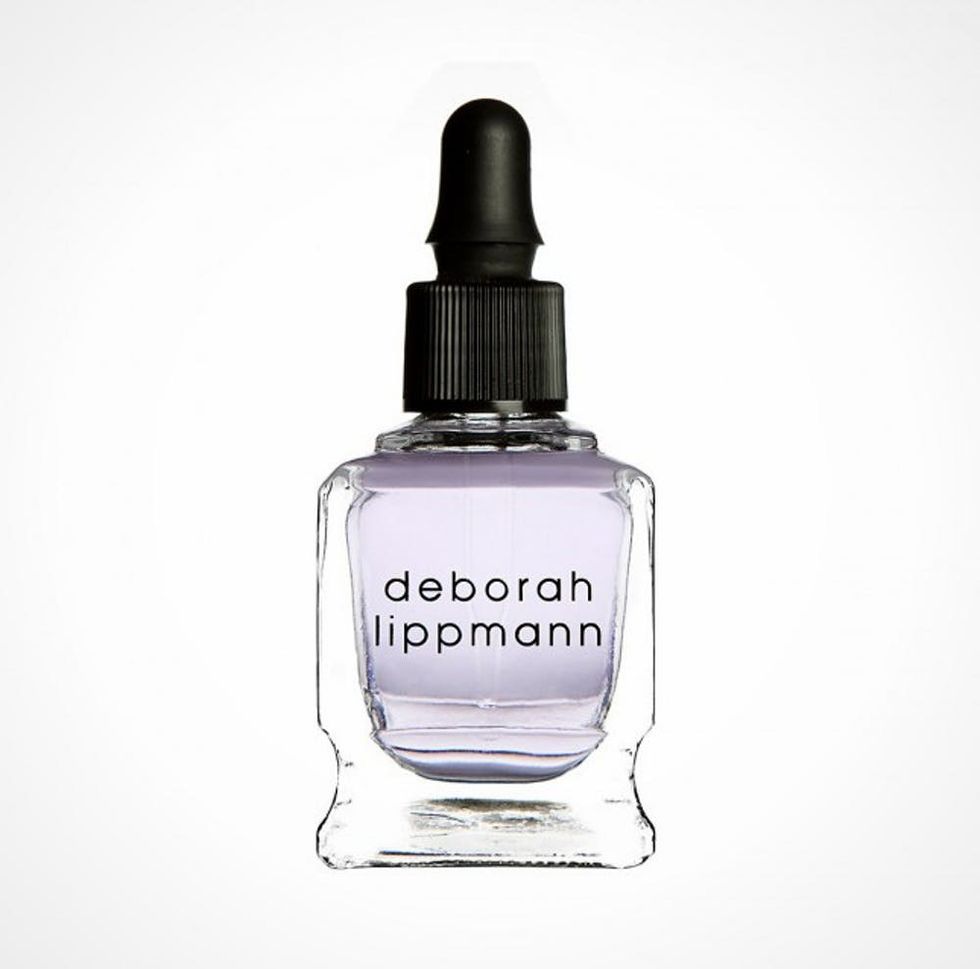 6. Deborah Lippmann Cuticle Oil Treatment ($20): One of the first things to go as your nails deteriorate is your cuticles. Don't cut them — instead, show them some love with a good cuticle oil. Once you've applied the oil, gently push the cuticle back. This product will stimulate nail growth, and it's also great anywhere you have dry, chapped skin. (We might need a spare bottle for our purses come winter.)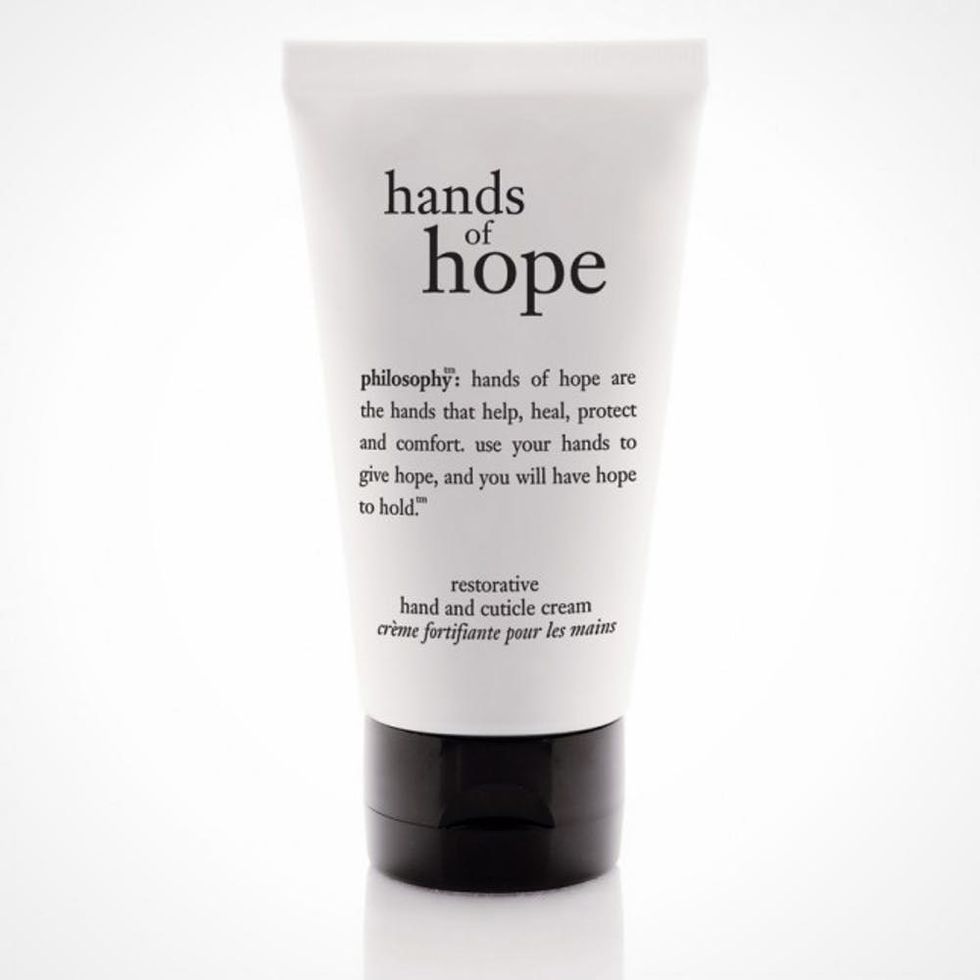 7. Philosophy Hands of Hope Hand + Cuticle Cream ($20): Since you're already giving your nails the star treatment, make sure to take care of your hands, too. A good hand cream is one of those staple products every girl should have.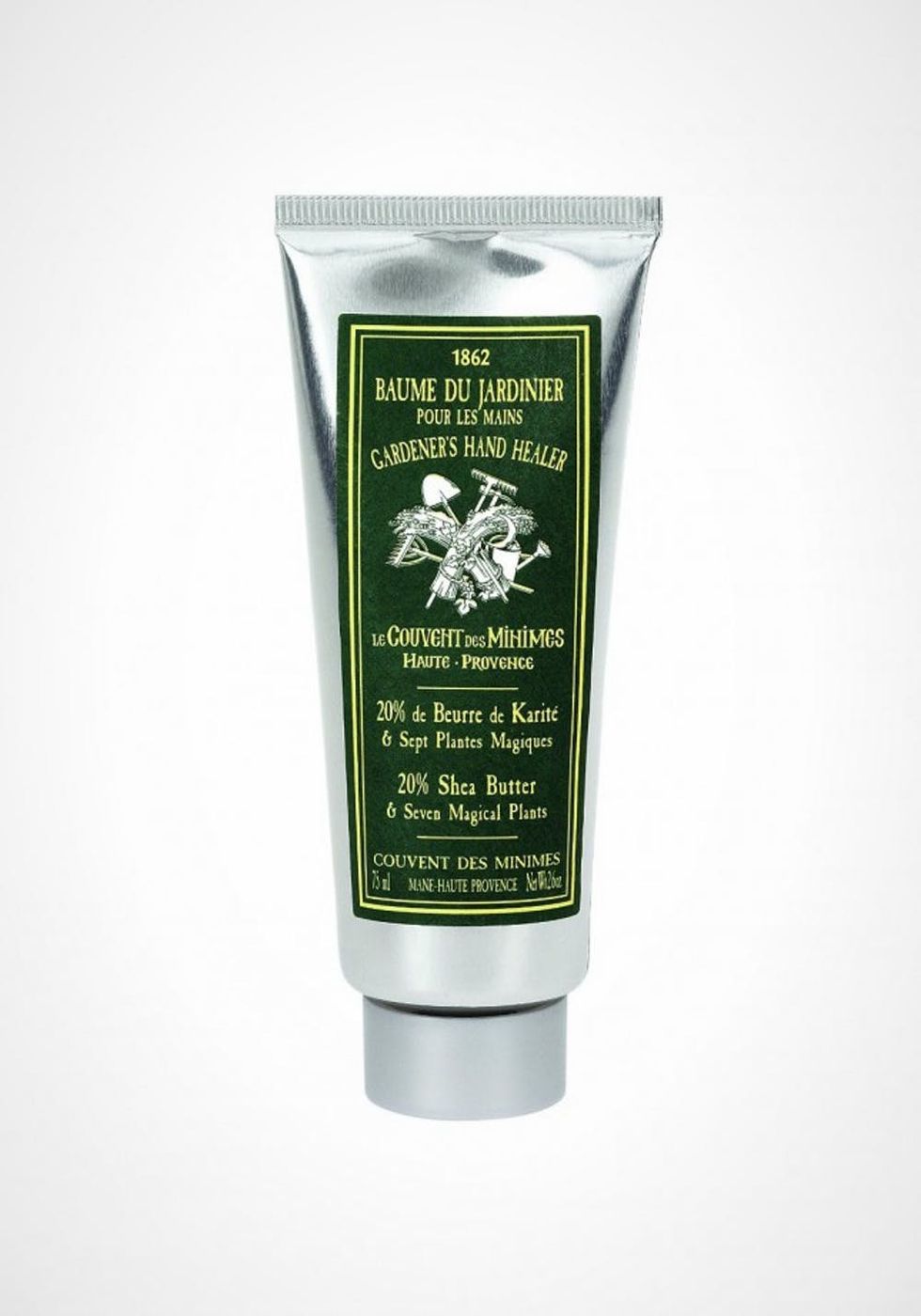 8. Le Couvent Des Minimes Gardener's Hand Healer ($19): We're so serious about that hand cream thing, we're giving you a second option (they're both so good we couldn't pick!). Gardeners' hands take major abuse, and we can personally attest to the strength of this cream.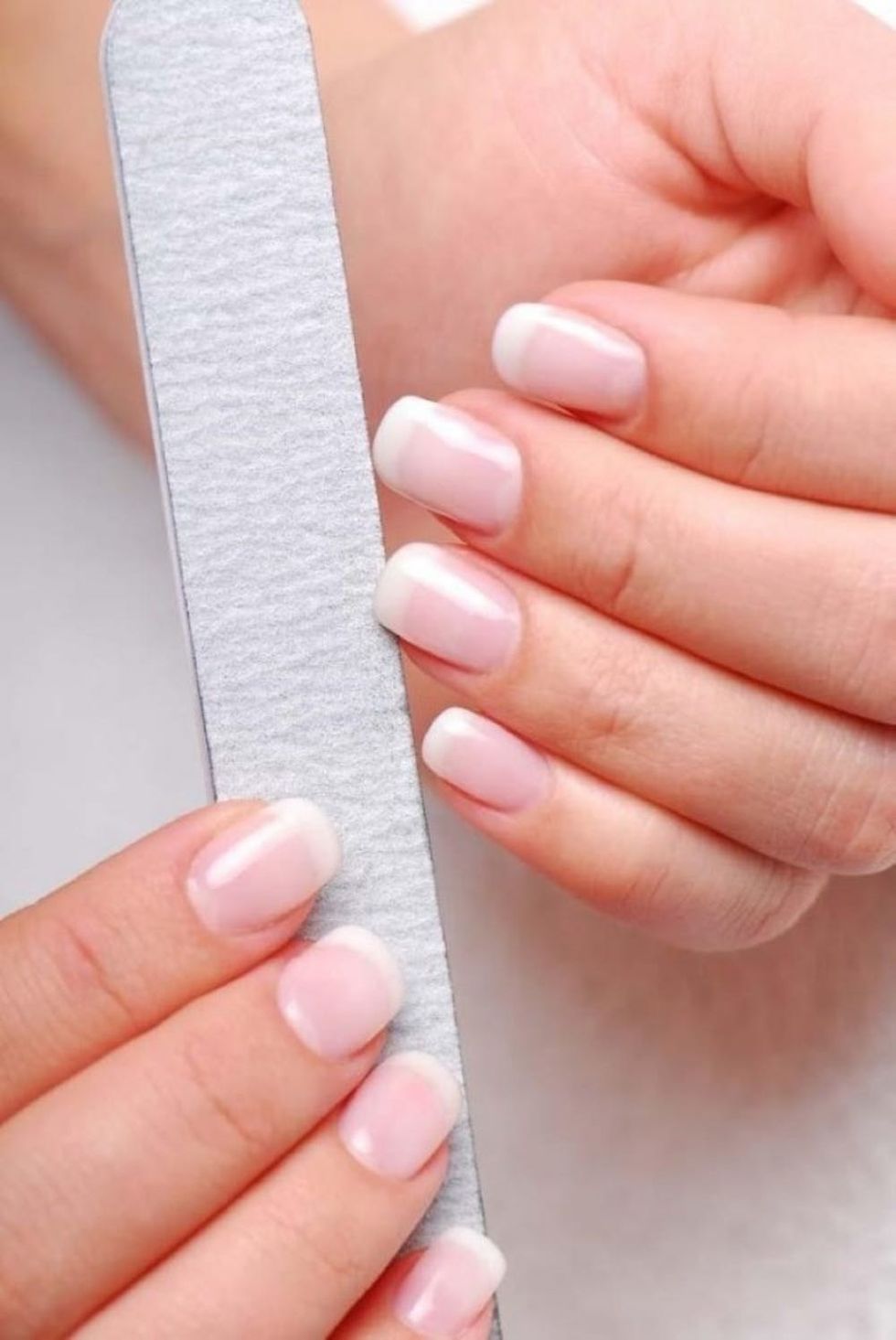 9. File Your Nails Correctly: For the quickest route back to healthy nails, be sure to apply the treatments every day and keep your nails as short as possible. That means there's a whole lot of filing in your future. Poor filing technique can actually cause more breakage, so be sure to only file in one direction and only on the top of your nail. Your best bet is to use a plain old emery board ($3). (via Nail Art Love)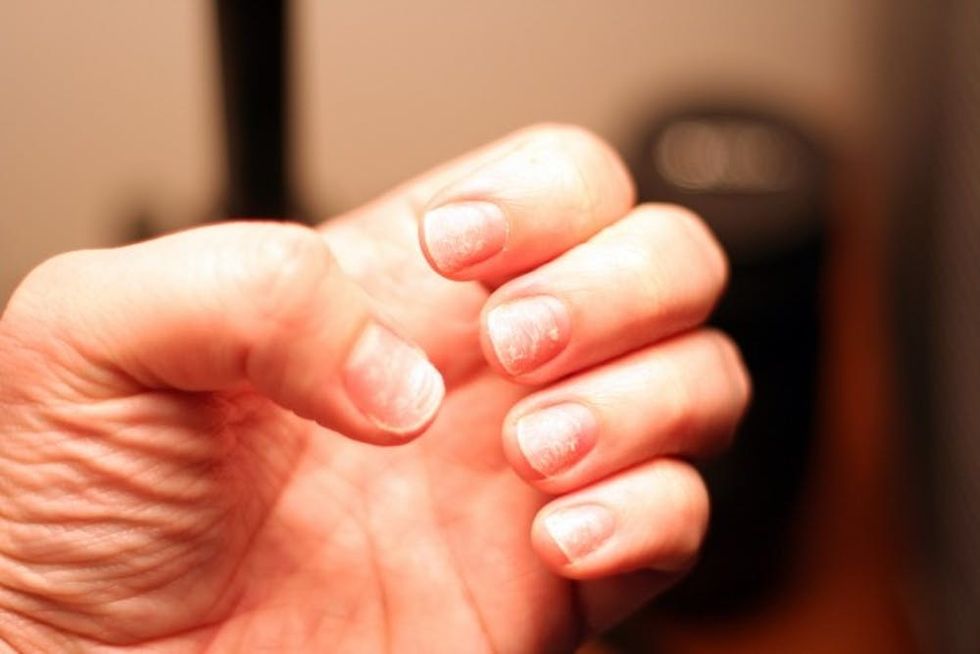 10. Primers: Check out a primer specifically geared towards artificial treatments. If you weren't already sold on a nail detox, be warned that the gap between the artificial nail and your natural nail is a prime place for fungus to flourish. (via Beautylish)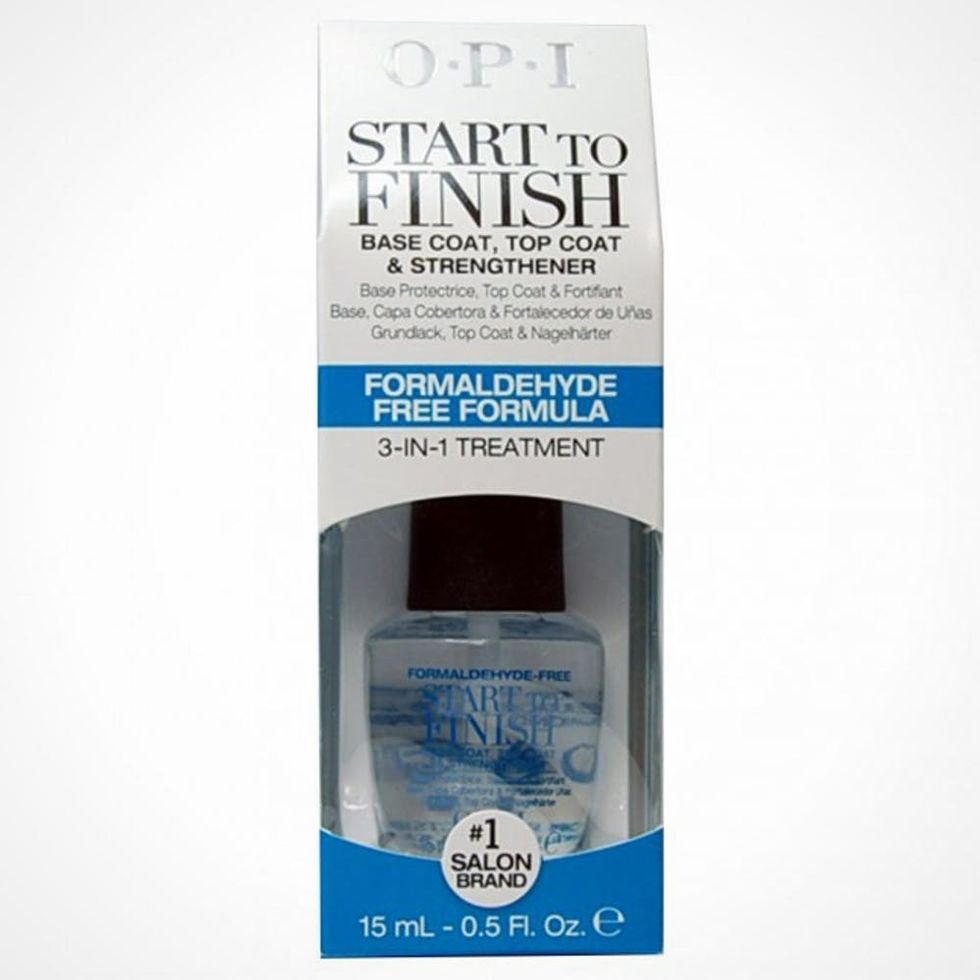 11. OPI Start to Finish Base Coat, Top Coat + Strengthener ($14): Even if you just use regular polish, it's super important to use a basecoat. Too much nail polish + not enough topcoat = flaky, yellow nails. For a low-maintenance option, opt for OPI's one-stop shop formaldehyde-free top + base coat.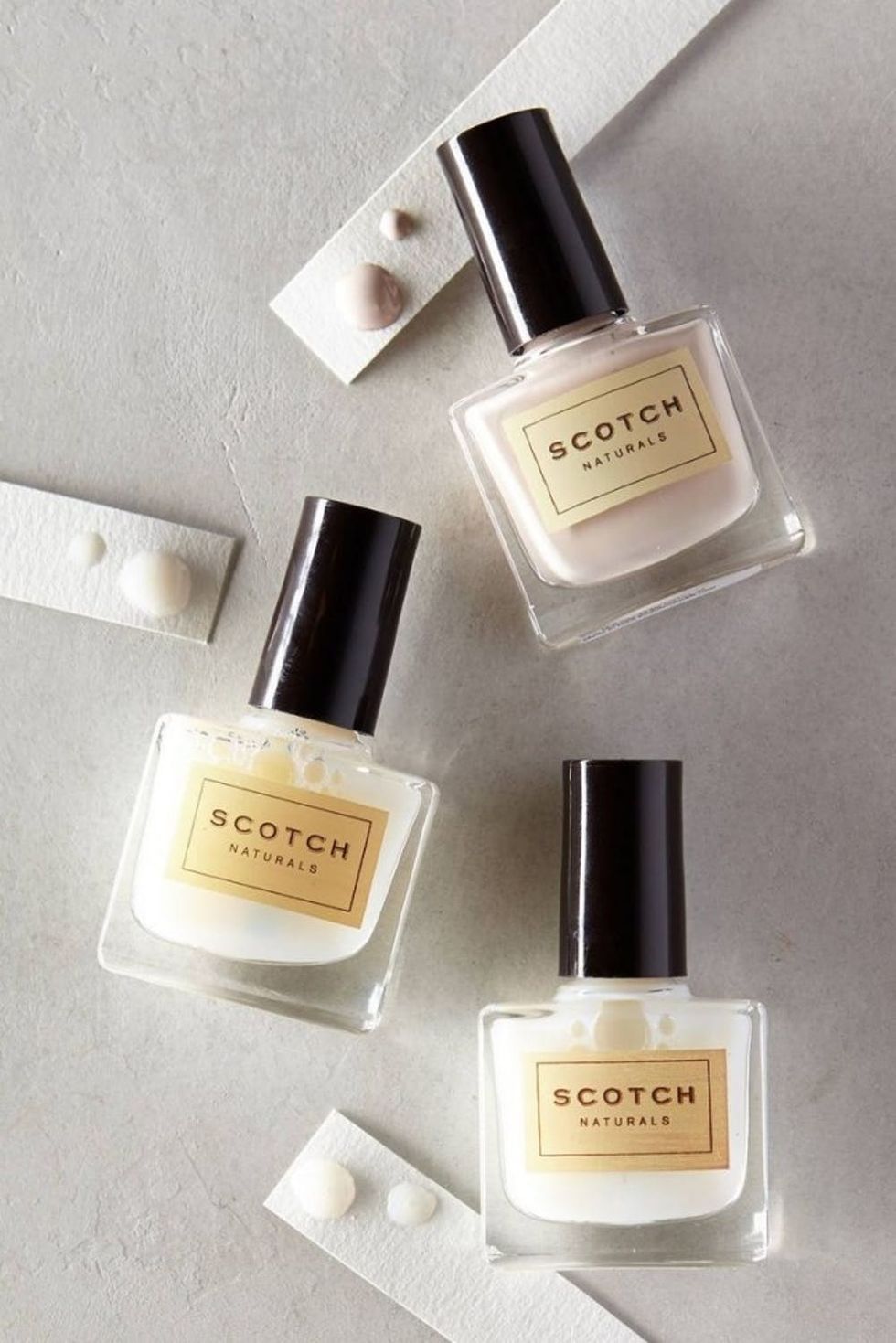 12. Scotch Naturals Detox Nail Set ($45): We should have known Anthropologie would have a kit we just had to have. Scotch Naturals is a great, non-toxic nail brand, and this kit includes a super nourishing top and base coat, plus a neutral color.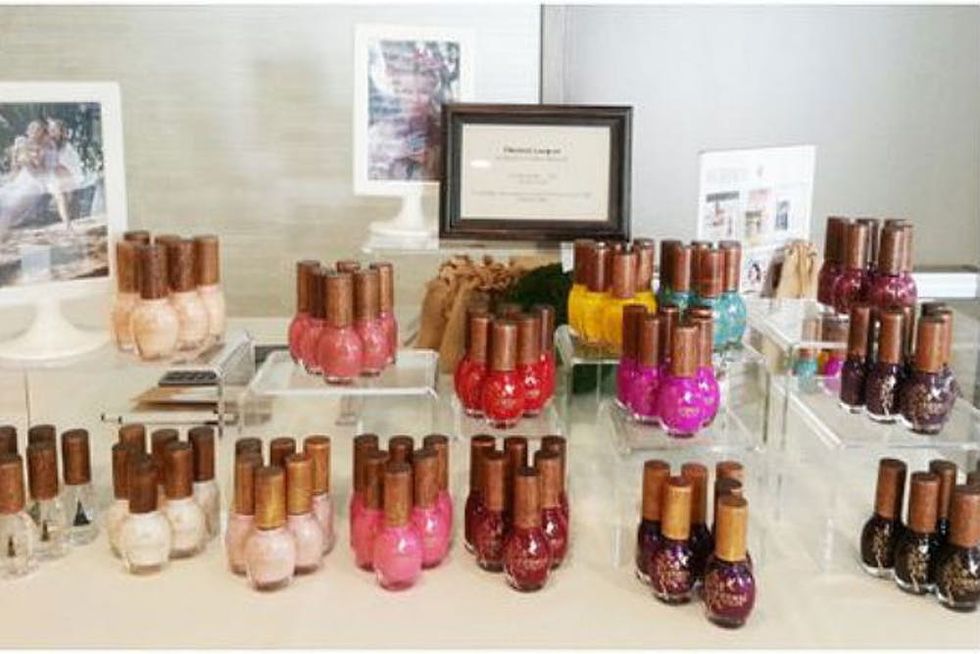 13. Sheswai Lacquer ($16): As you ready to reenter the world of polished nails, be smarter this time around with all-natural, less-toxic nail lacquers. Good options include Julep, Zoya, Orly and Sheswai Lacquers, which is free of formeldehyde, toulene and DBPs.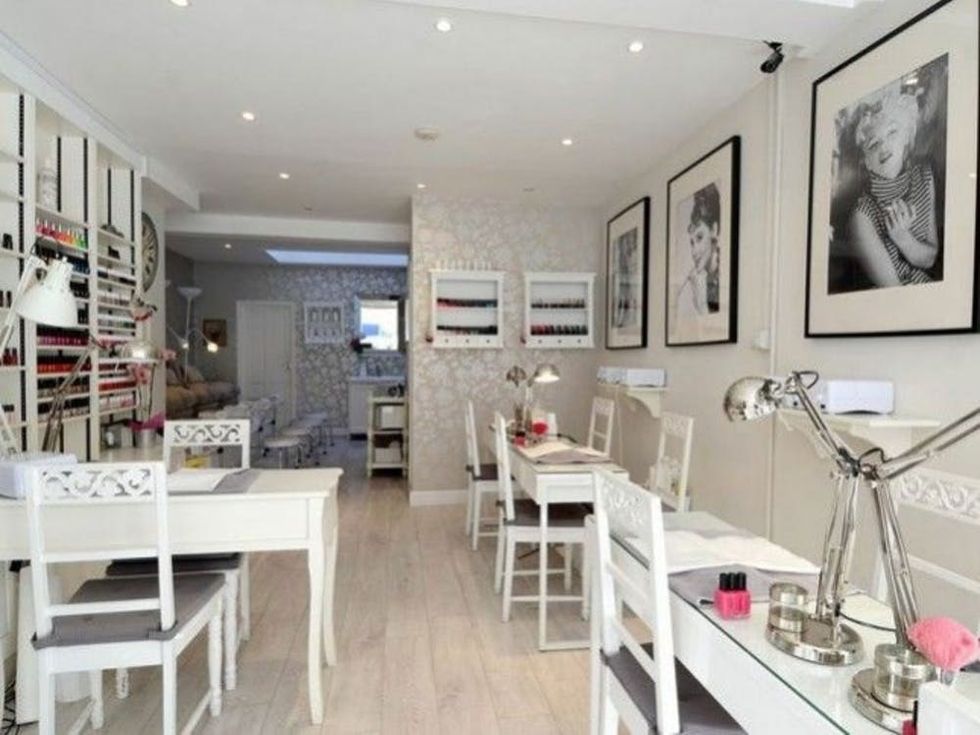 14. Get a Japanese Detox Manicure: If you can find one in your area, jump on a Japanese Detox Manicure. Its main component is a paste of beeswax, lanolin, glycerin, squalane, paraffin and natural silicon which is rubbed into each nail before a killer hand massage that stimulates blood circulation for nail growth. It's basically a miracle that will restore your nails to their pre-polish glory by the end of one session. (via Marie Claire)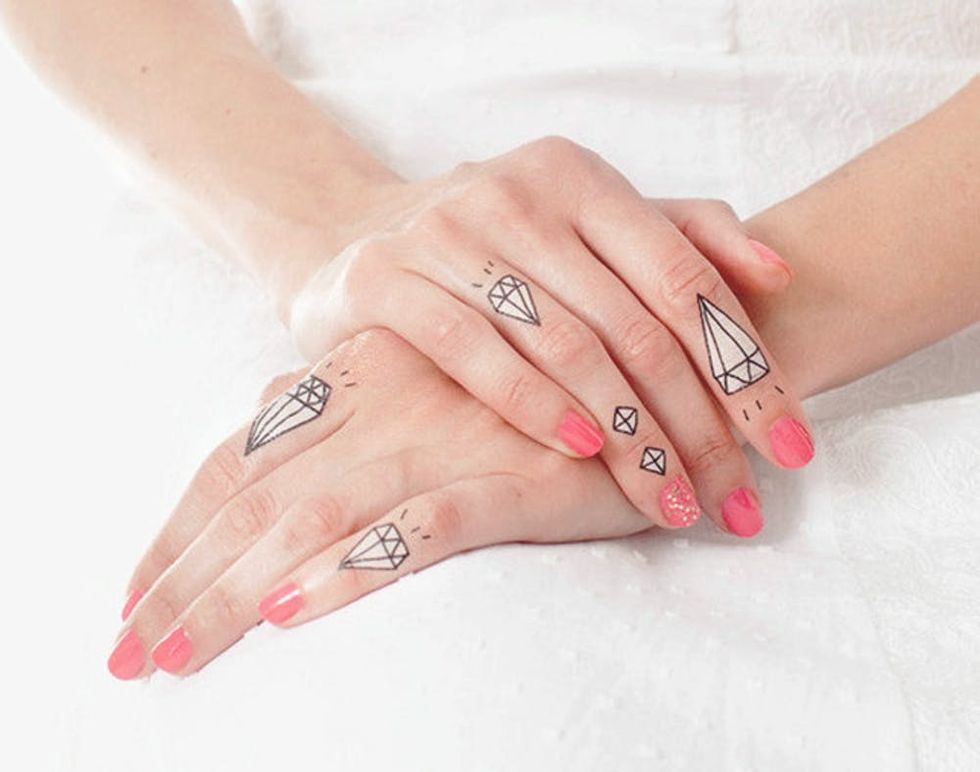 15. Temporary Tattoo ($5): Going polish-free doesn't mean going blah. Lots of these treatments will give your nails a slight shine, so you needn't be embarrassed to show your digits. Dress them up in other cute ways with rings and temporary (or permanent) tattoos.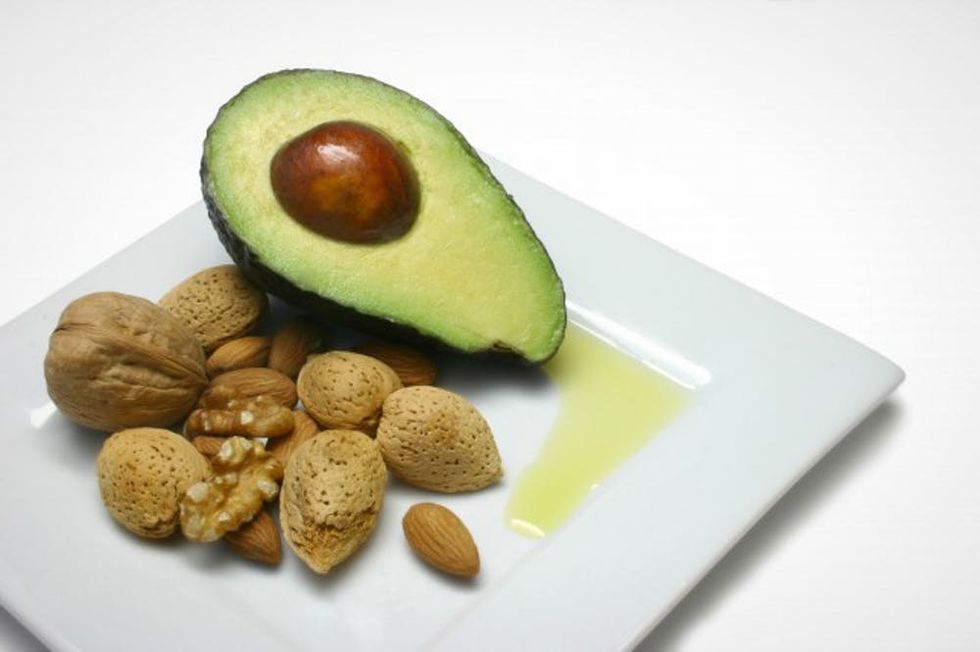 16. Eat a Healthy Diet: As with everything else, a healthy, vitamin-rich diet is key to healthy nails. For gorgeous nails in particular, be sure to incorporate lots of healthy fats like avocados, vitamins A, B + C, zinc, iron, protein and calcium. Basically just take your multivitamin. (via Allure + Jillian Michaels, photo via Gabby + Laird)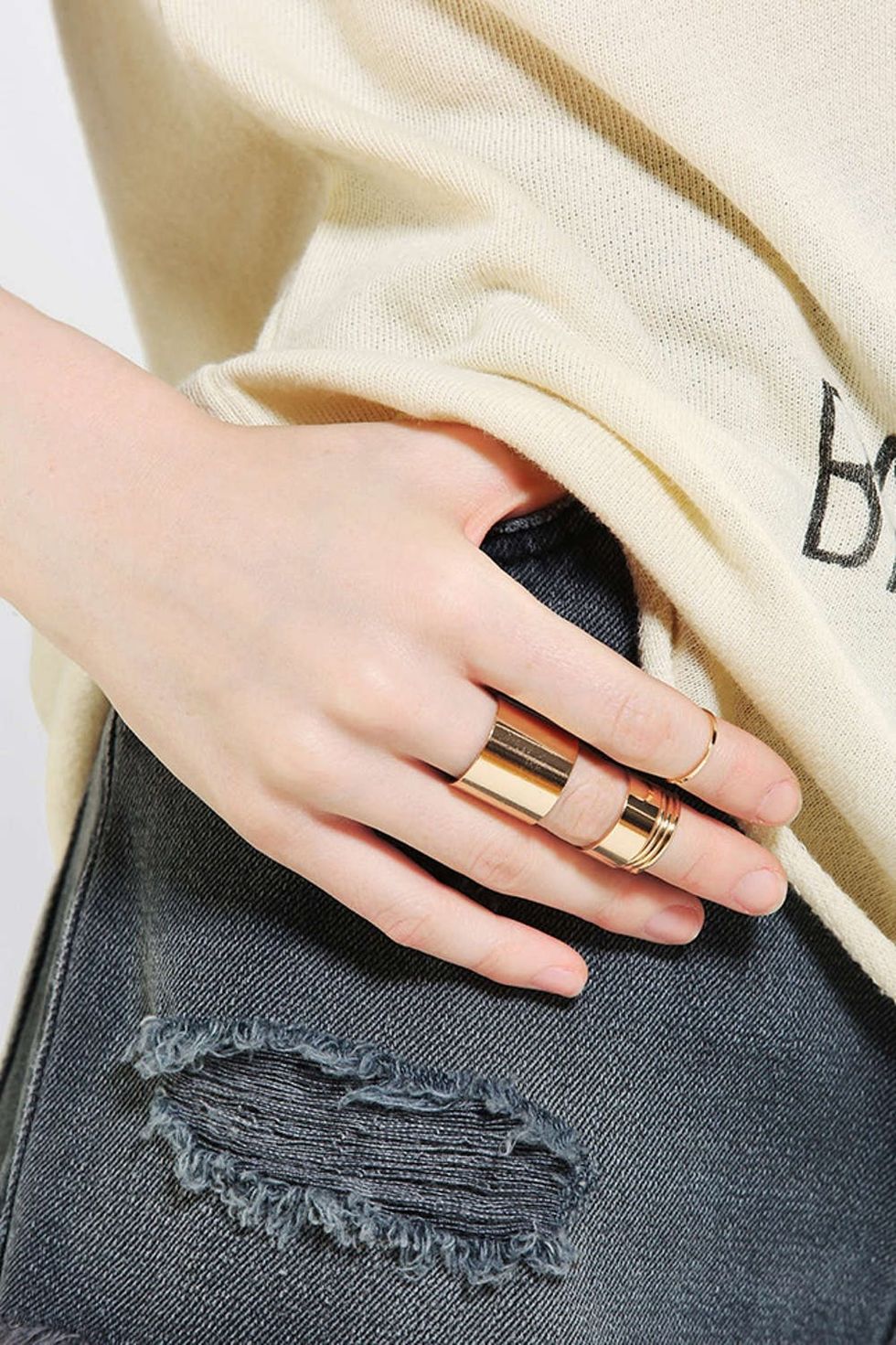 17. Midi Rings ($18): We couldn't resist one bit of bling to finish us off. Now is the perfect time to try out the midi ring trend, as the shine closer to your nails will distract from their naked selves. Pile on the rings, and your hands will look so fly you'll never notice they're unpolished.
Are you a recovering nail art addict? What are your recovery tips? Let us know in the comments!
(Main photo via Julep)
Meaghan Pachay
Meaghan's love affair with cooking, crafting and all things DIY began at age eight, with her first reading of Little House on the Prairie. It shows no signs of petering out anytime soon.