16 Pretty Prints for a Stylish Summer
Aug 04, 2014
Repeat after us… summer is NOT over! Despite the influx of back-to-school shopping and fall fashion campaigns, the dog days of summer are indeed still in full swing. Trust us, there's no need to pull out those autumnal colors just quite yet. Extend summer a wee bit longer with these 16 prints that will have you thinking it's still Memorial Day!
---
1. Mosaic Skirt ($52): Well, if this isn't the prettiest color story that we ever did see. This mosaic skirt reminds us of the beach, the Boardwalk and fun ol' carnival times!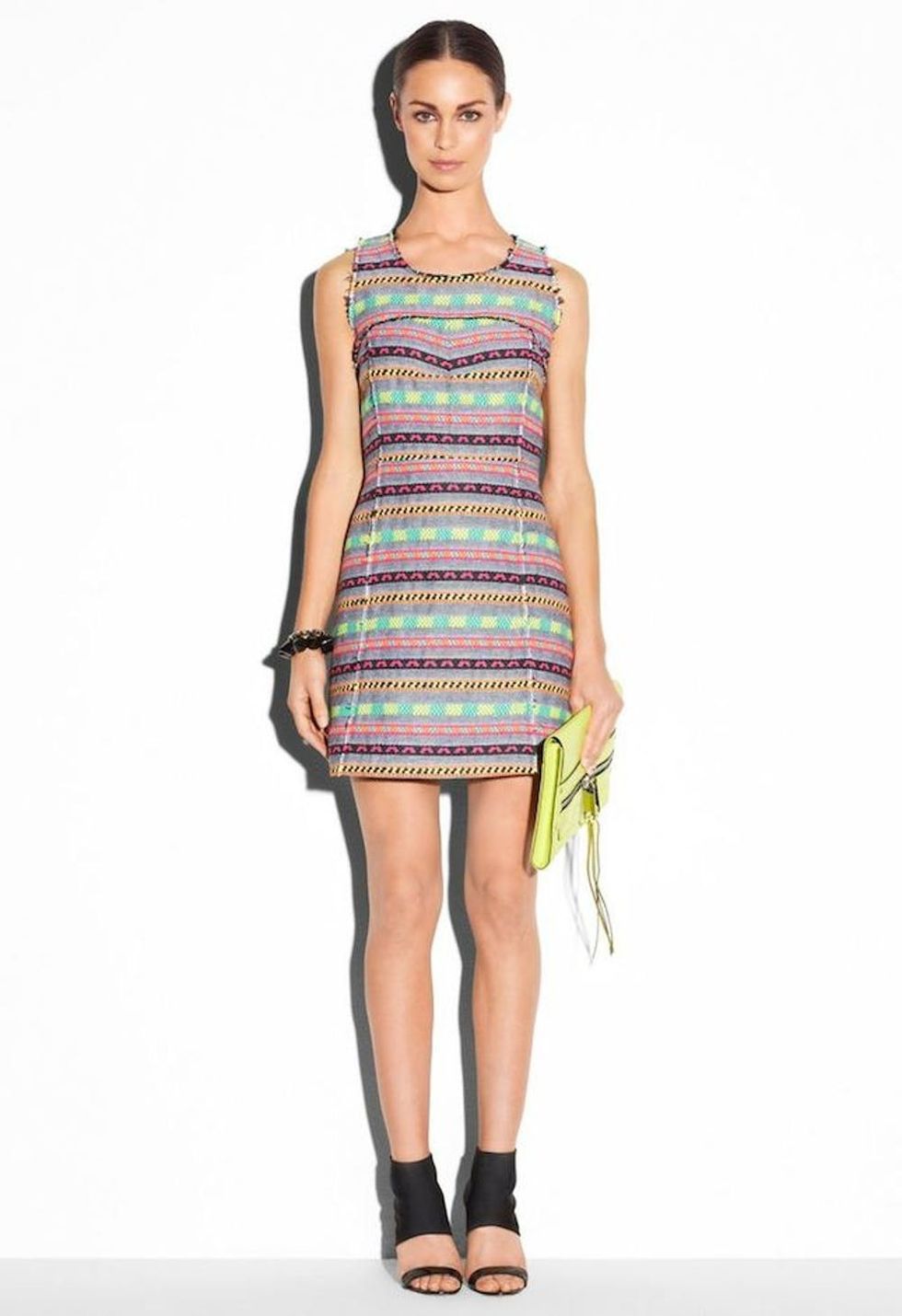 2. Aztec Mini Dress ($277): Fit for a fancy-schmancy rooftop dinner party in the city, we can't get over how utterly stunning this neon Aztec couture tweed dress is.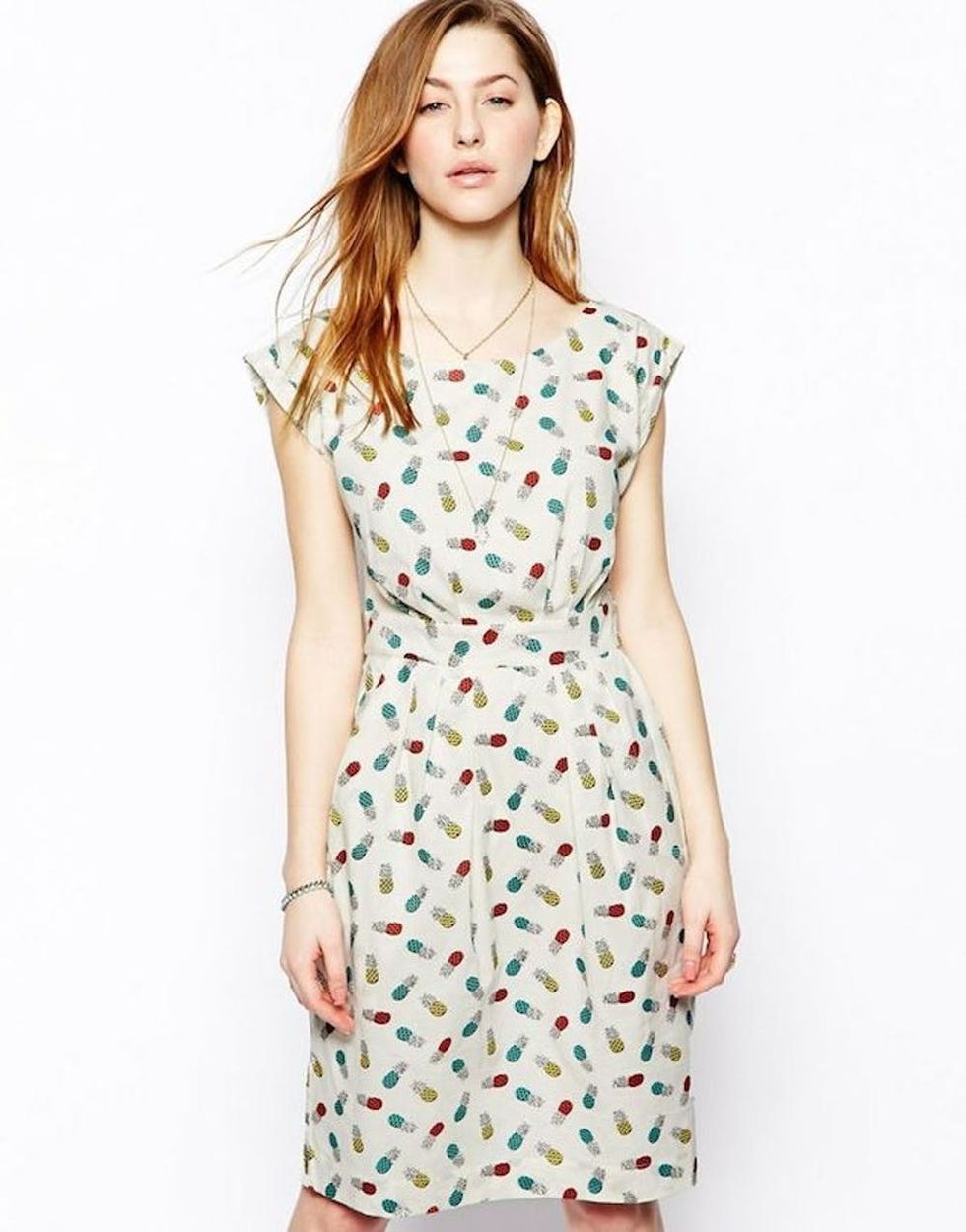 3. Pineapple Print Dress ($67): We dare you not to fall head-over-heels for this retro pineapple print dress. Just the color palette itself has us swooning…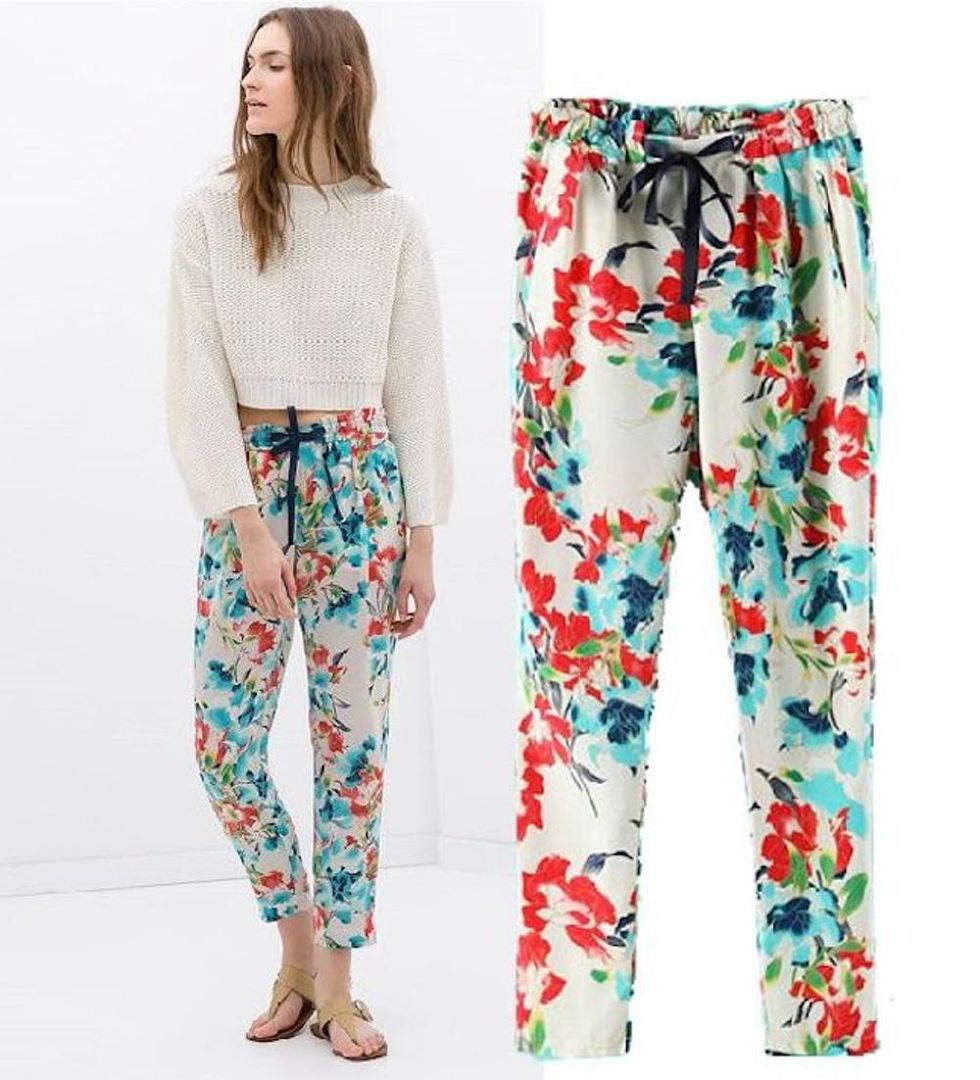 4. Kimono Floral Print Trousers ($55): Perfect for lounging or running errands around the city, these silky kimono floral print pants are everything (and then some).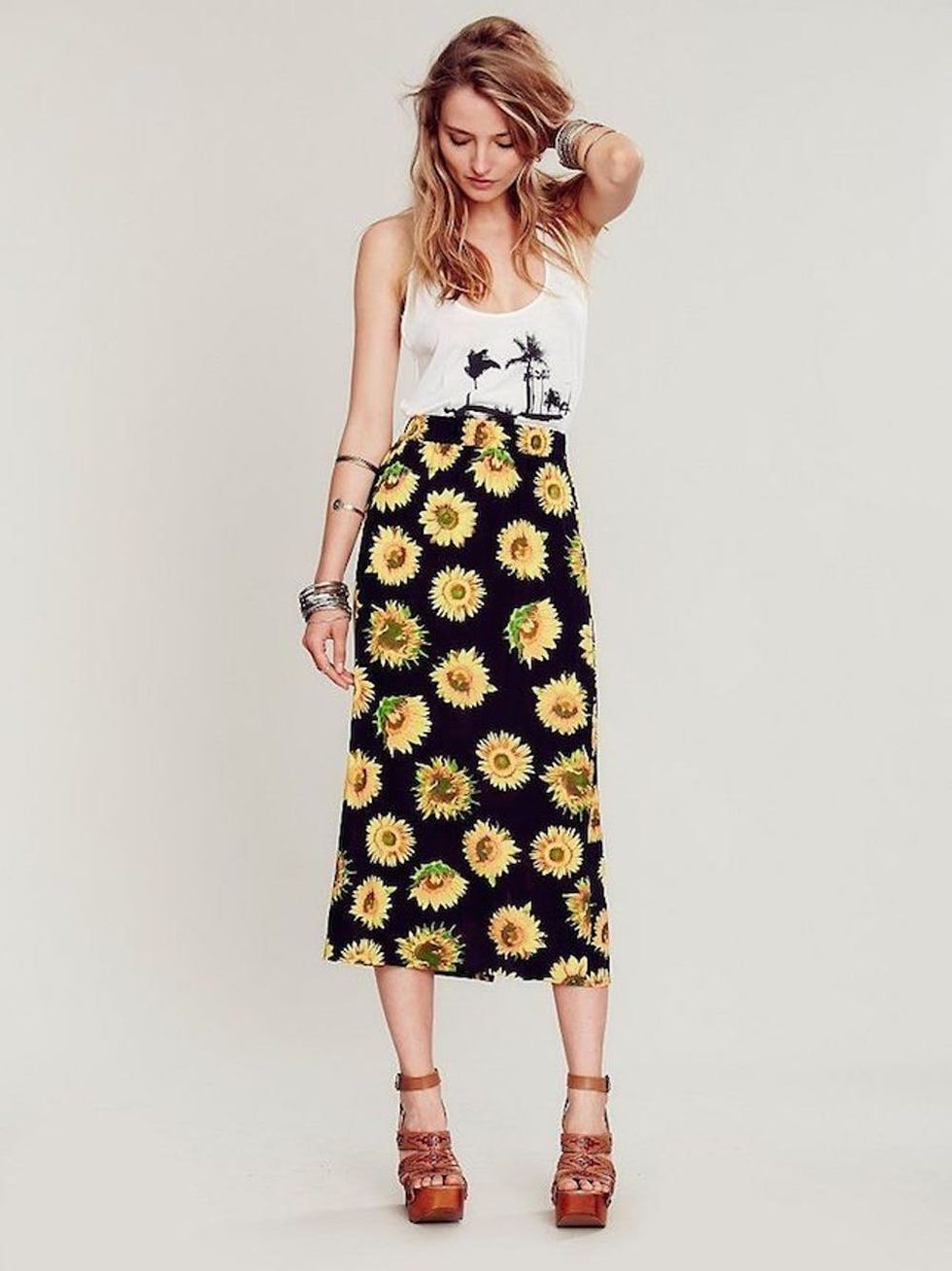 5. Lax Floral Print Skirt ($58): Channel your inner flower child with this sunflower printed midi skirt. It's high-waisted, so the outfit possibilities are endless — tuck in a graphic tee or pair it with a crop top!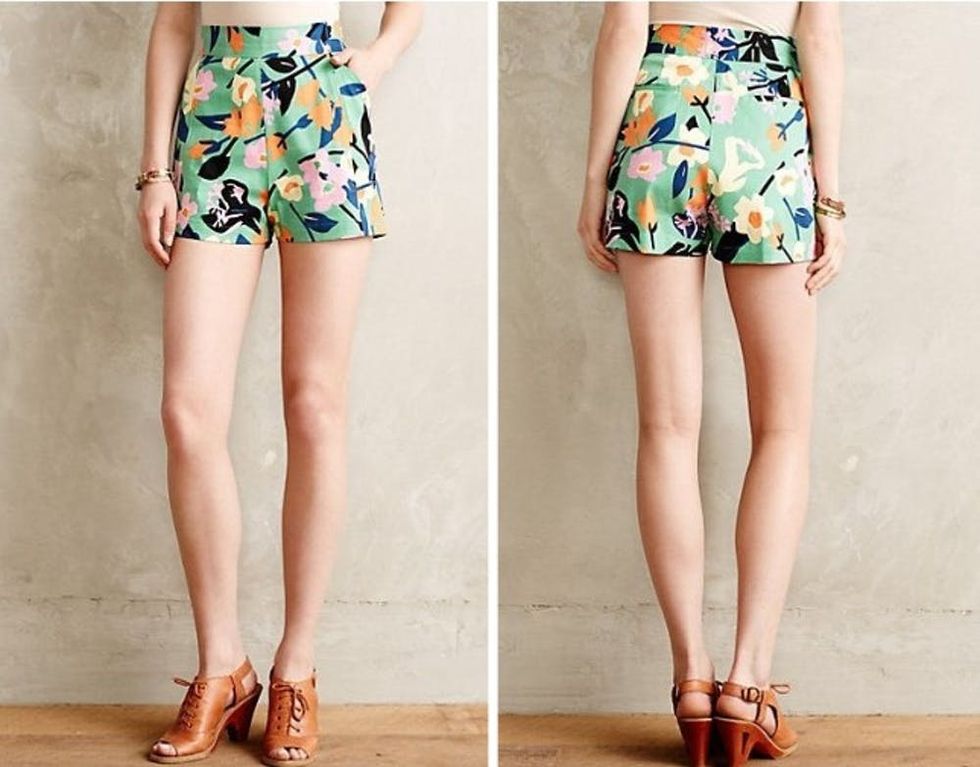 6. Tropical Floral Shorts ($88): We'll be flaunting these tropical floral shorts well into September — because, why not?!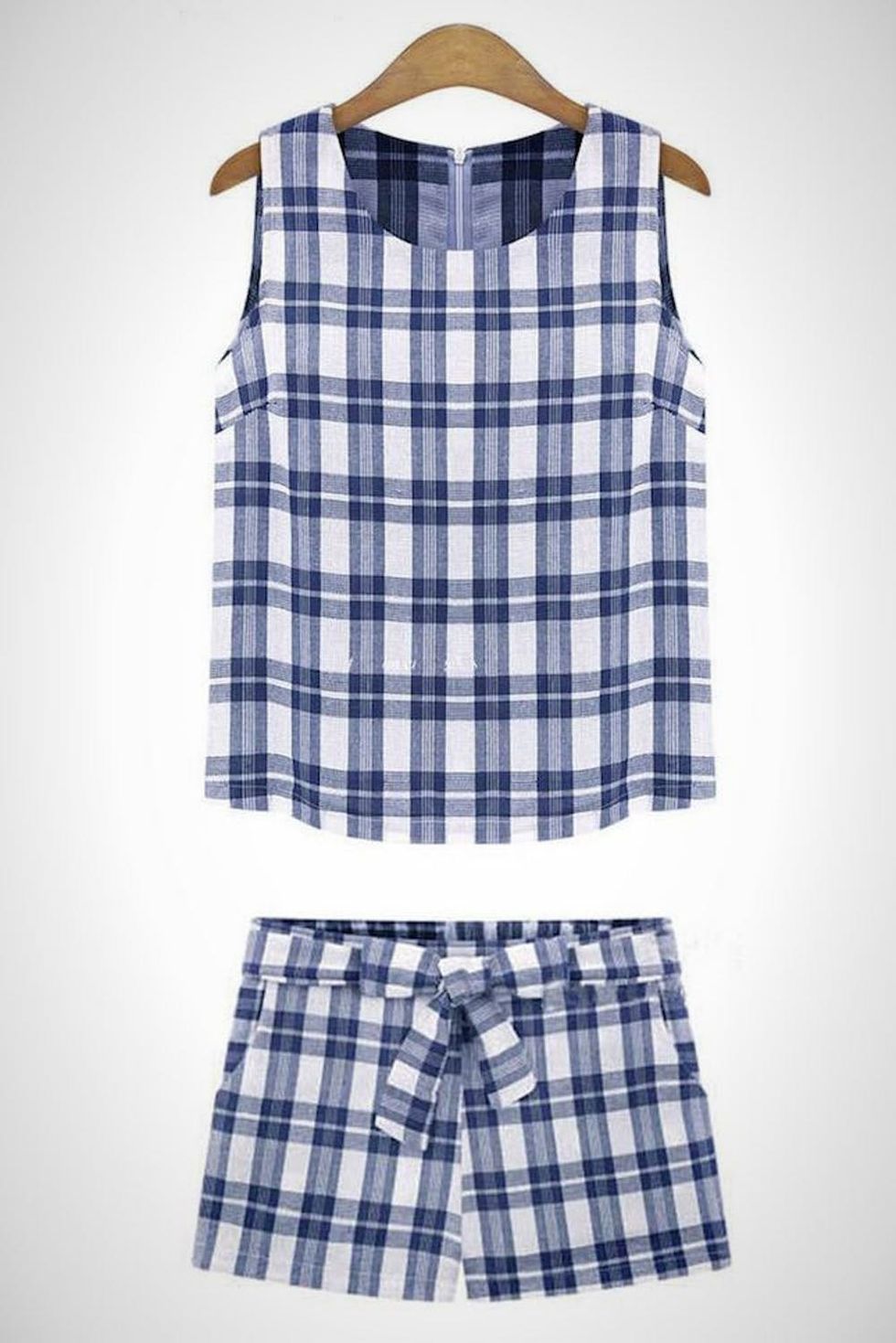 7. Blue Plaid Sleeveless Top and Tied Waist Shorts Set: Summer and navy plaid are practically synonymous with each other. Grab your flat sneakers and DO make this matchy-matchy set your (un)official summer uniform.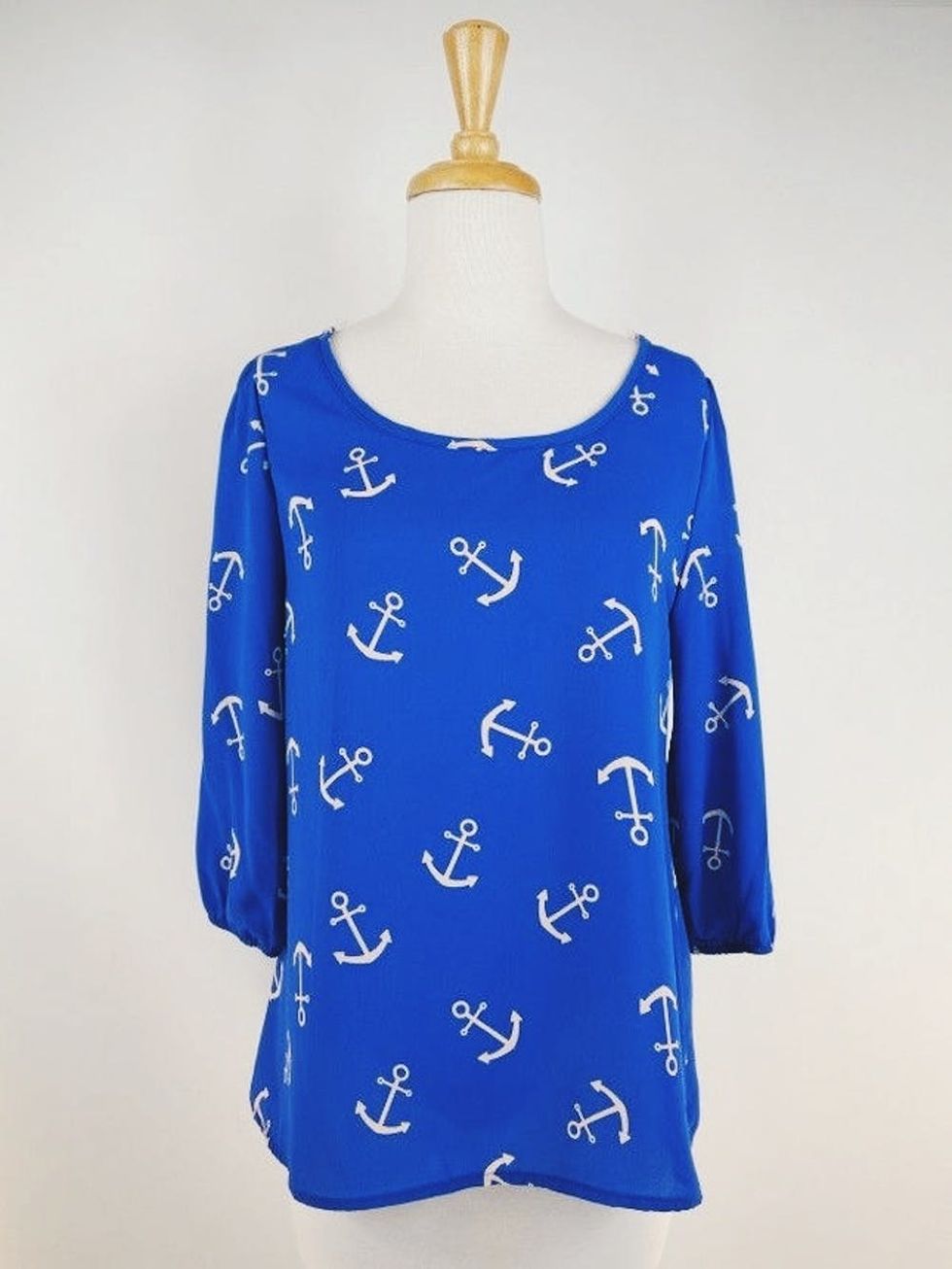 8. Anchor Print Top ($38): Where there are anchors, surely, there are white chino shorts in tow — it doesn't get more summery (or nautical) than this top.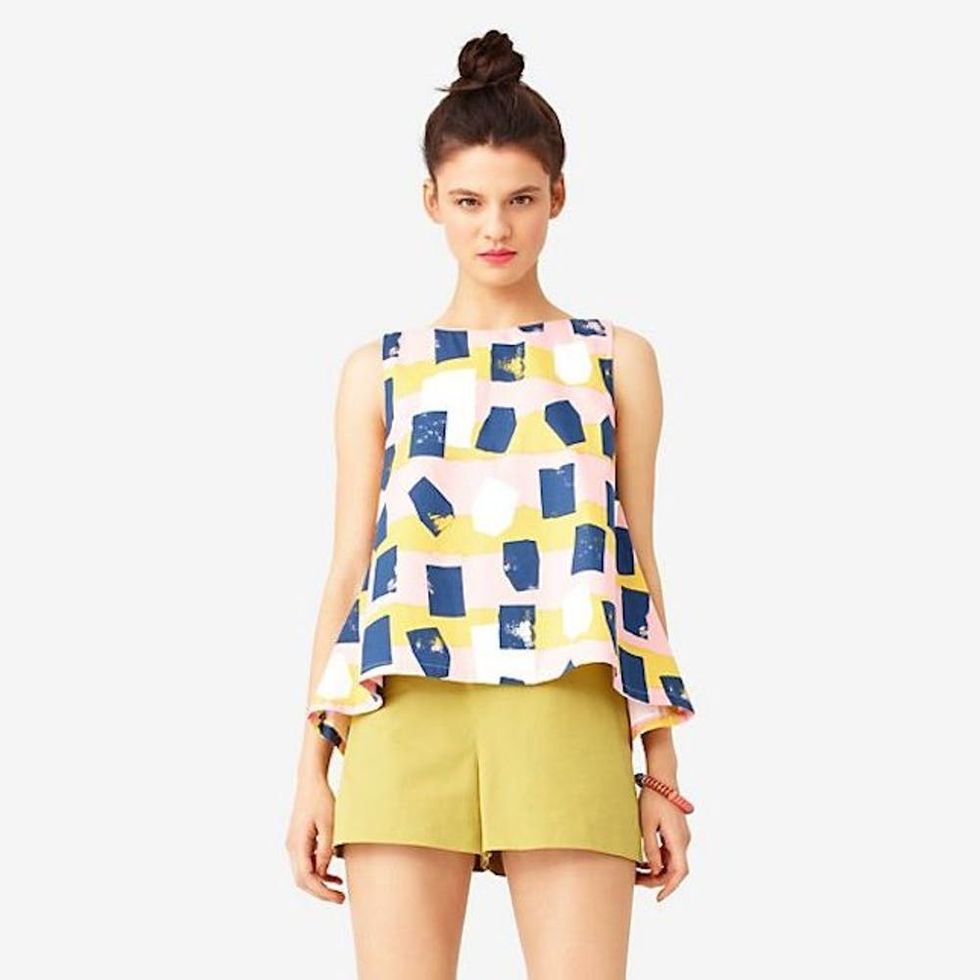 9. Trapeze Top in Pebble ($43): Whoever designed this swingy trapeze pebble print top should be given a gold star. Chartreuse, navy and pink embody everything that we love about our favorite season.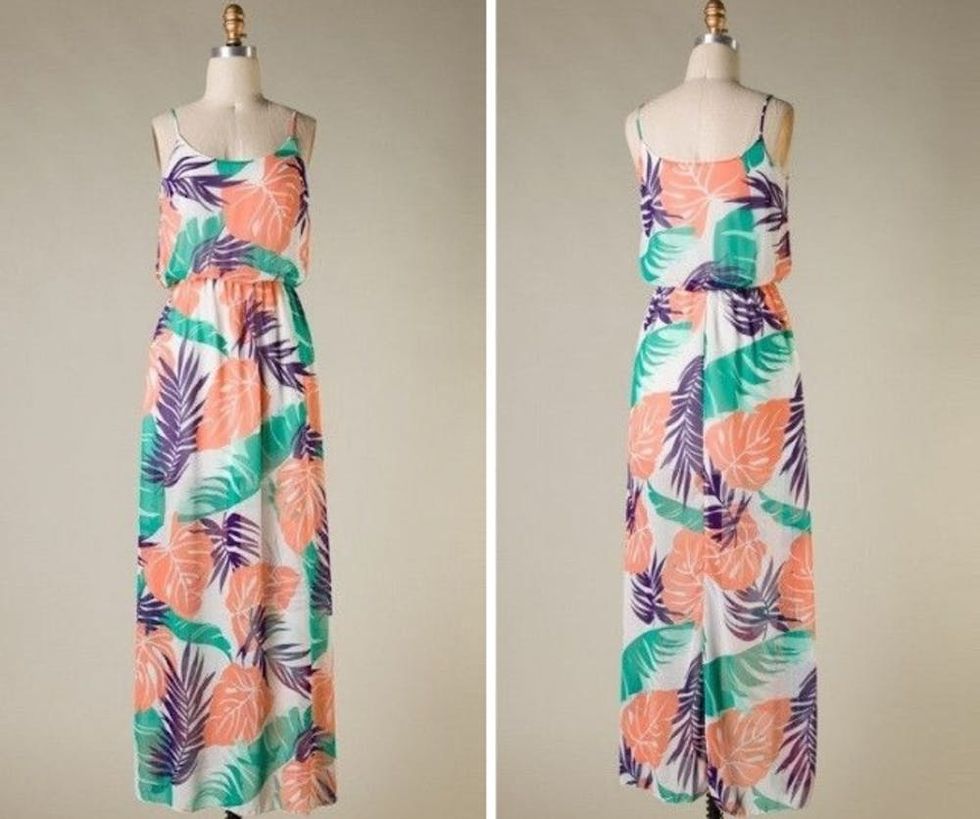 10. Spaghetti Strap Tropical Print Maxi Dress ($58): A stunning leaf-printed maxi that already has us in a Florida-state-of-mind.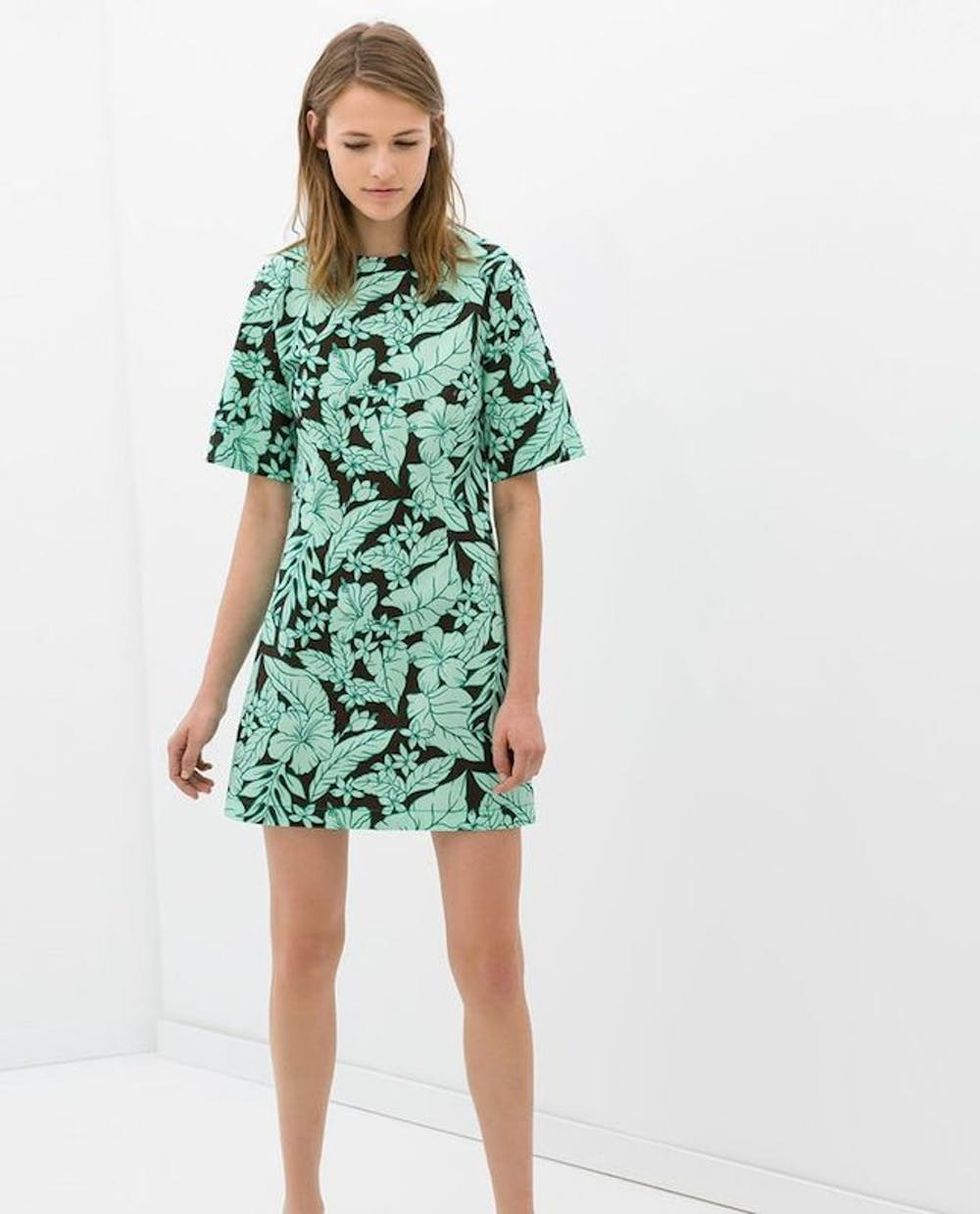 11. Flower Print Dress ($36): If you can't actually visit a tropical rain forest, then do the next best thing and dress like one.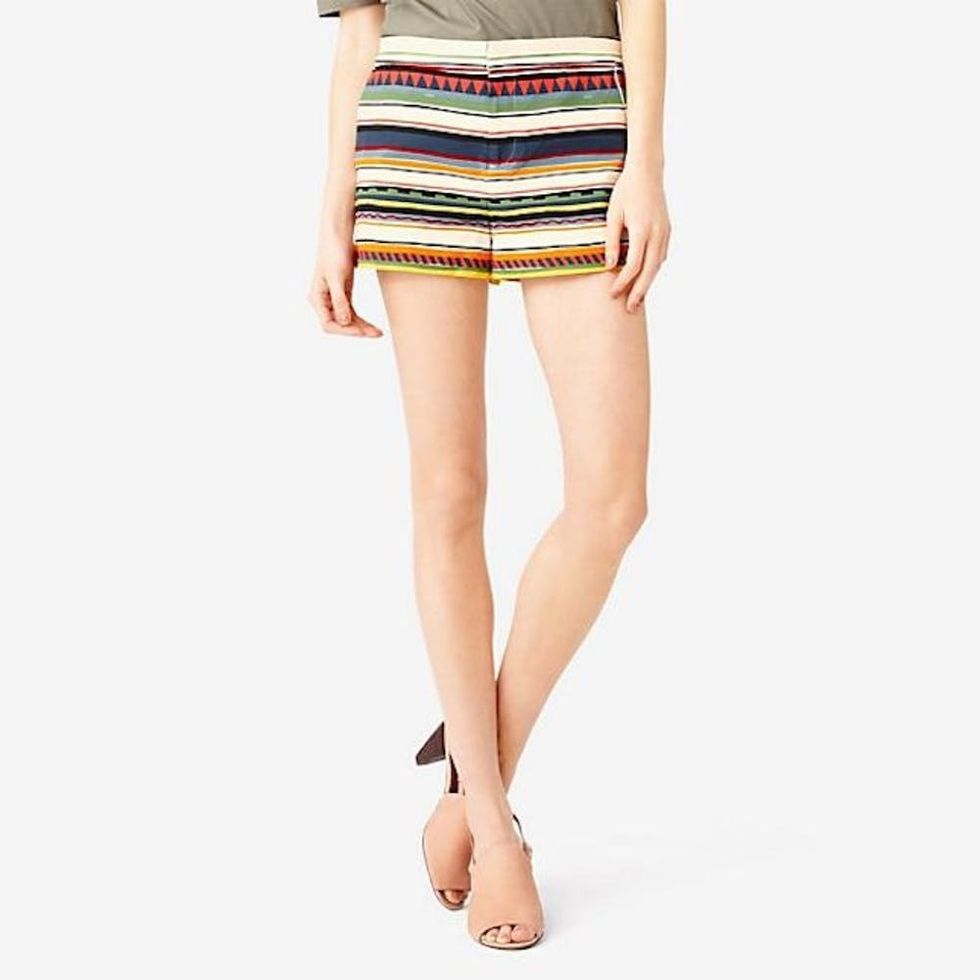 12. Pocket Shorts in Strata Stripes ($45): The award for raddest shorts of the season goes to this insanely cool pair by Kate Spade Saturday. Who needs nautical stripes when you can have Strata stripes?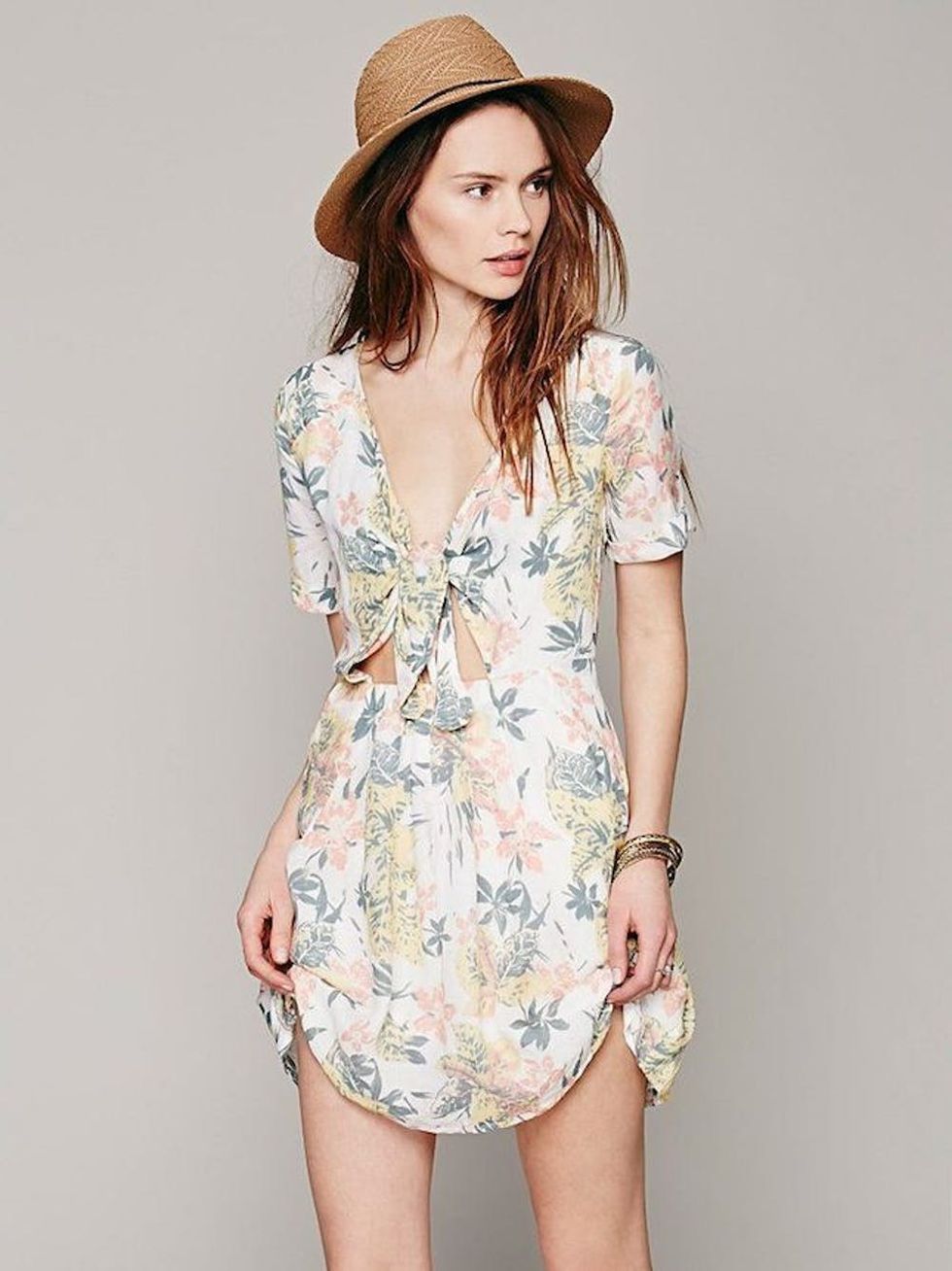 13. Part Time Lover Dress ($118): Music festival or not, this vintage-inspired floral dress is guaranteed to keep the good vibes coming.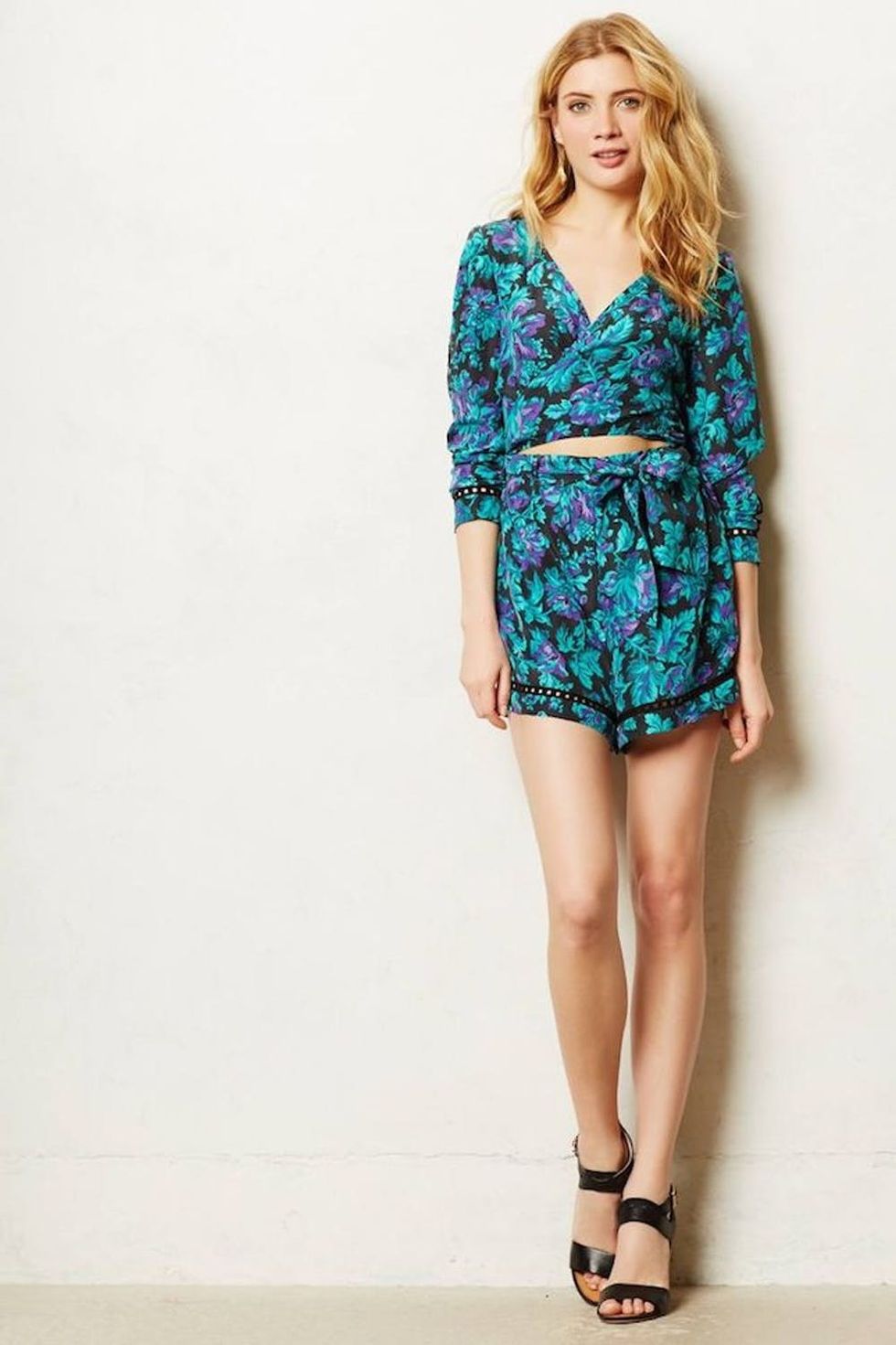 14. Filigree Lace Romper ($395): Taking you from day to night, this floral romper is a splurge that needs to be made. Between the show-stoppin' silhouette and vibrant aquatic colors, it's crystal clear that fall is not here yet.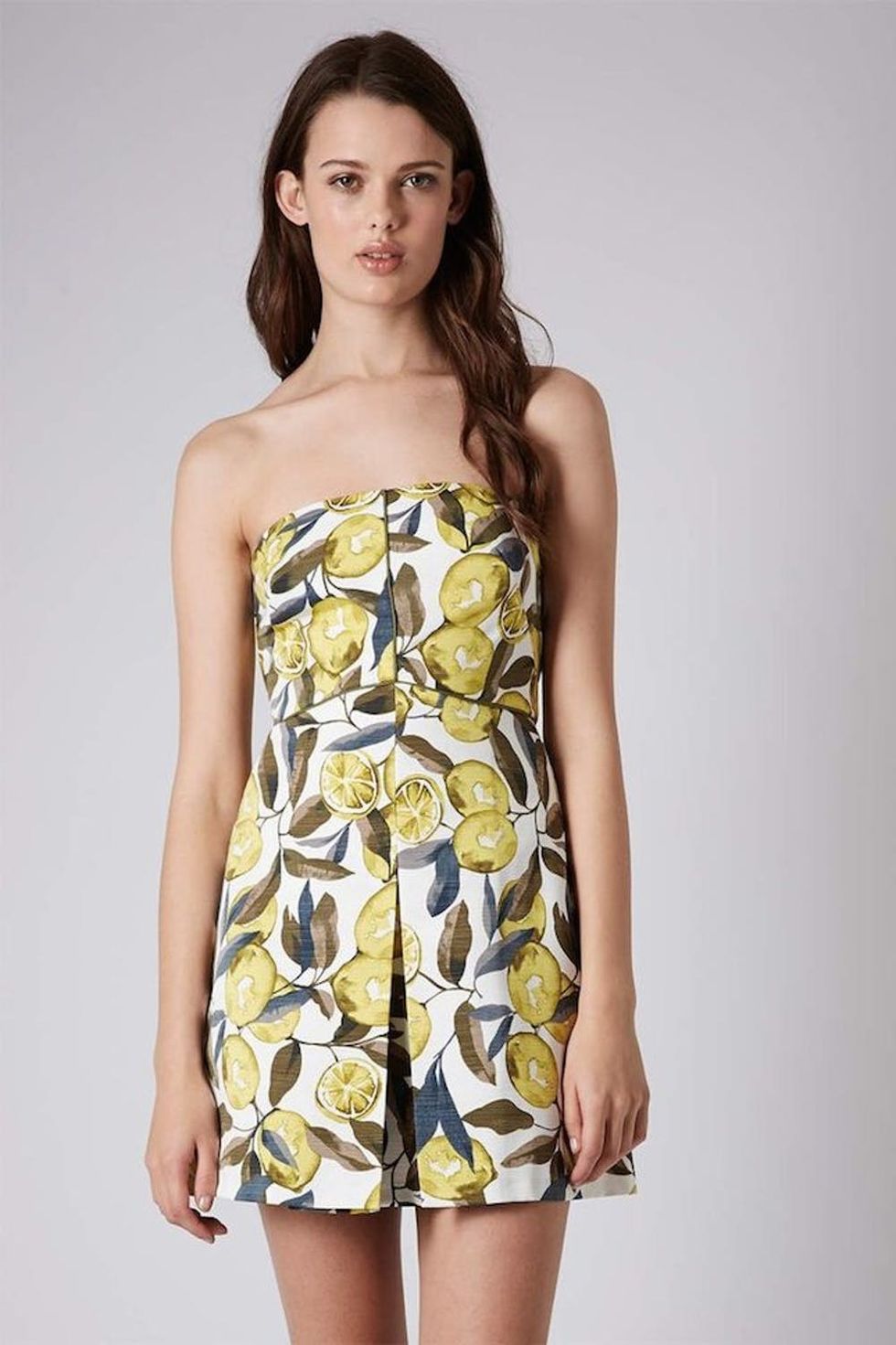 15. Lemon and Lime Print Bandeau Dress ($84): For a dress that looks to be straight out of a Dolce & Gabbana ad, we really can't ask for more. Do we see a late night gelato run coming?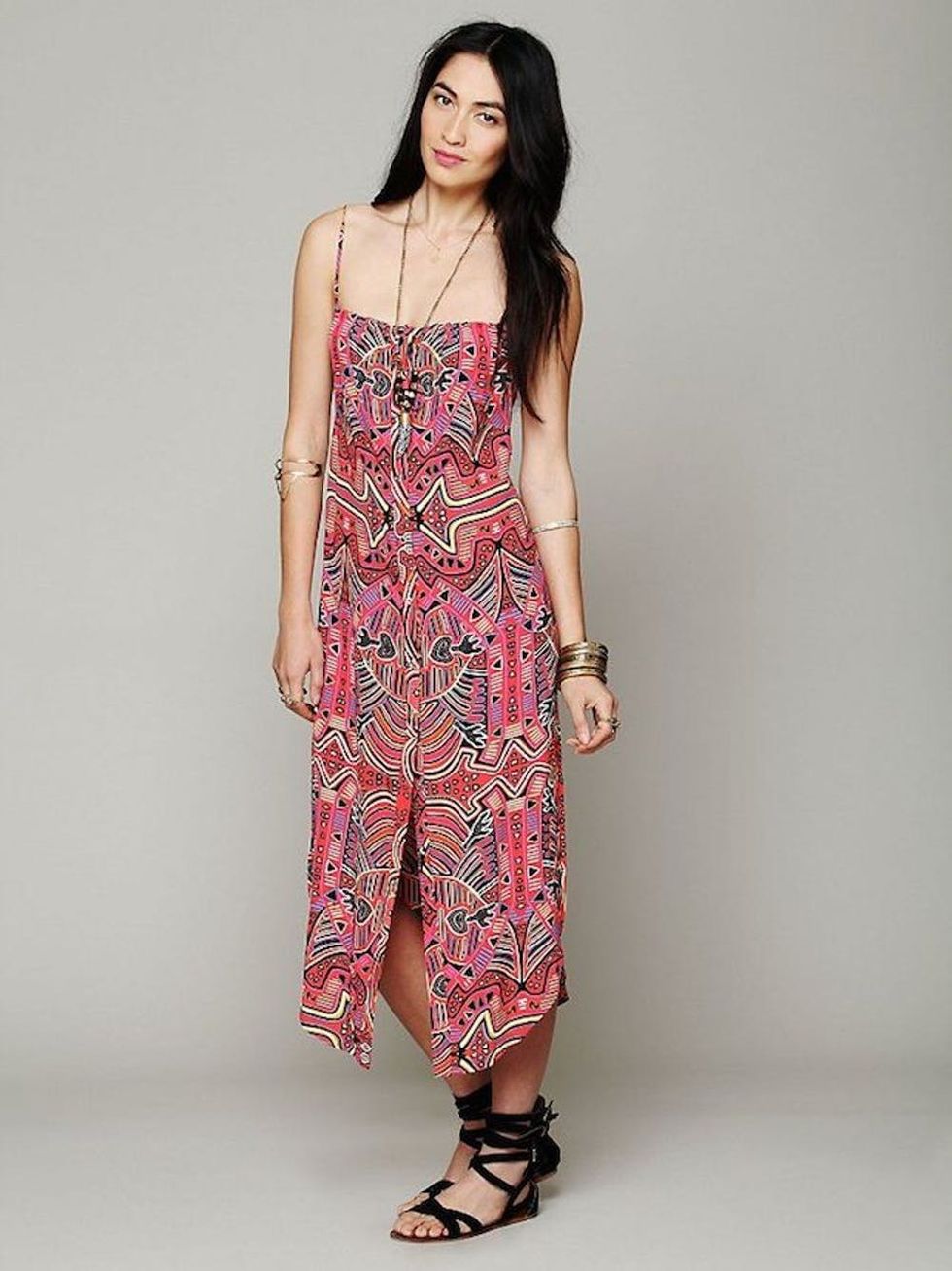 16. Mola Buttondown Tank Dress ($264): There's nothing like a free-spirited, bohemian maxi to cast away those annoying claims that fall is on the horizon. Pile on the gold accessories and slip into some gladiators to drive the point home.
Which summer print(s) will you be wearing all summer long? Leave a comment below!