16 Sweet Ways to Add Candy to Your Beauty Routine
Oct 16, 2015
Though some among us are lucky enough not to be candy-obsessed, Halloween is the perfect excuse to indulge in your favorite sweets. Still, the tooth and stomachaches that can spring up the morning after you tear into your fifteenth chocolate bar can make candy lose its appeal. Want to indulge without the aches? Bring the world of sweets into your beauty and skincare routine.
---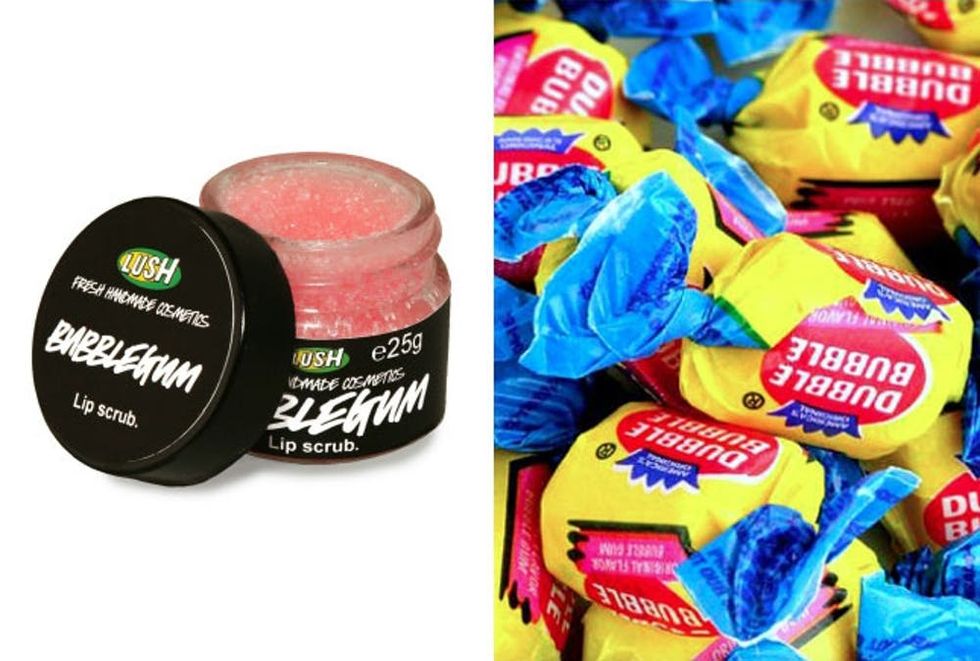 2. LUSH Bubblegum Lip Scrub ($10): We know it's important to exfoliate our bodies, but it's easy to forget about our lips. One way to make it way easier to keep our pouts in mind is by linking 'em up with one thing we never forget — our sweet tooth. (Photo via CVS)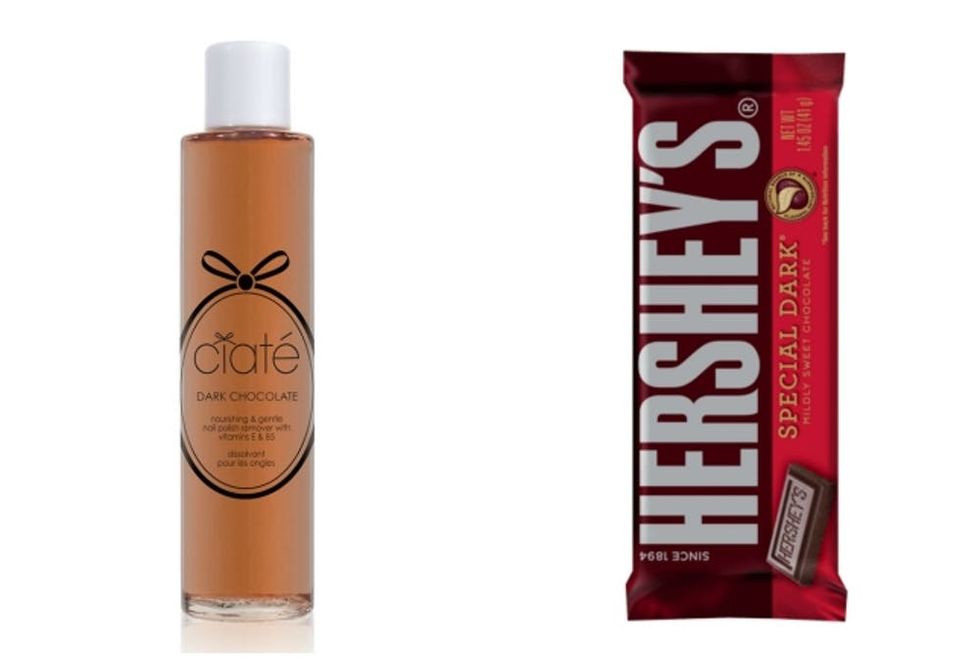 3. Ciaté Dark Chocolate Nail Polish Remover ($16): Use this nail polish remover just as you would any other, but be prepared for a whiff of delicious dark chocolate along the way. Not only is it nearly good enough to eat (please, don't eat it!) but it's a super gentle formula that will protect your nails and prepare them for your next paint job. (Photo via Hershey's)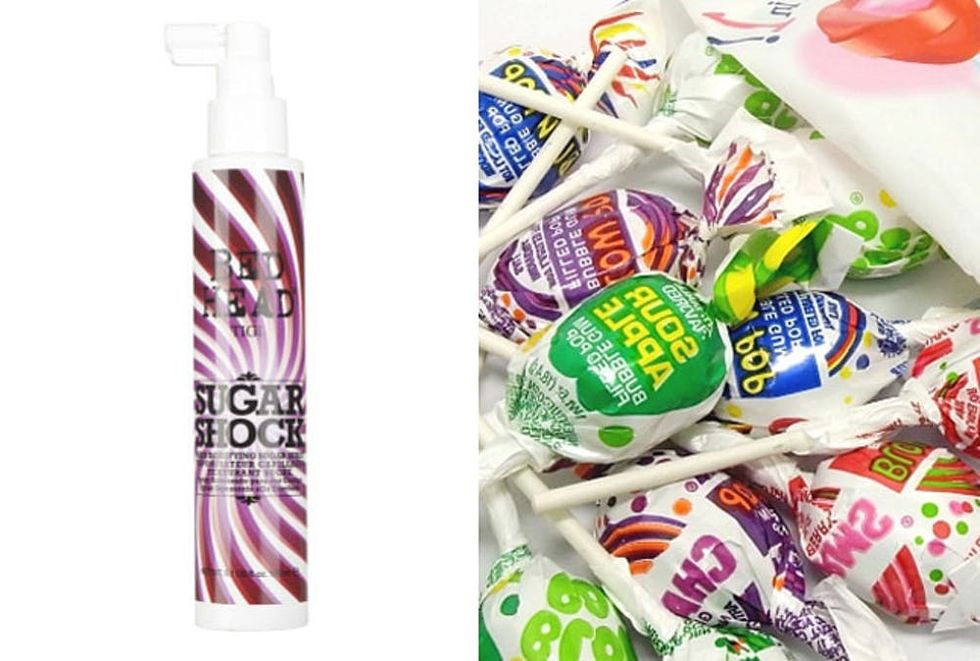 4. TIGI Bed Head Sugar Shock Spray ($16): Voluminous locks pretty much never go out of style. If you're worried that your hair is falling flat, give it a good mist of this texturizing spray. Your SO will be inhaling your scalp all day long. Whether that's a good or a bad thing is your call. (Photo via Eduudle)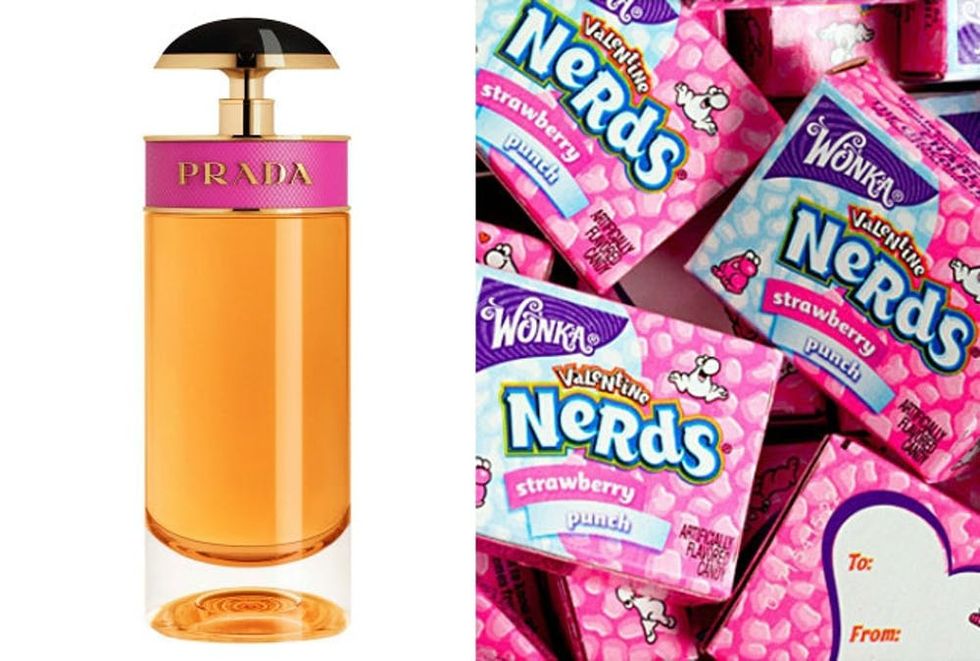 5. Prada CANDY Perfume ($86): Sugary and caramel notes combine with mature, musky femininity in this burst of a perfume by Prada. Nab a rollerball and keep it in your purse to sweeten up at a moment's notice, because you never know when you need to whip out your sugary side. (Photo via Candy Warehouse)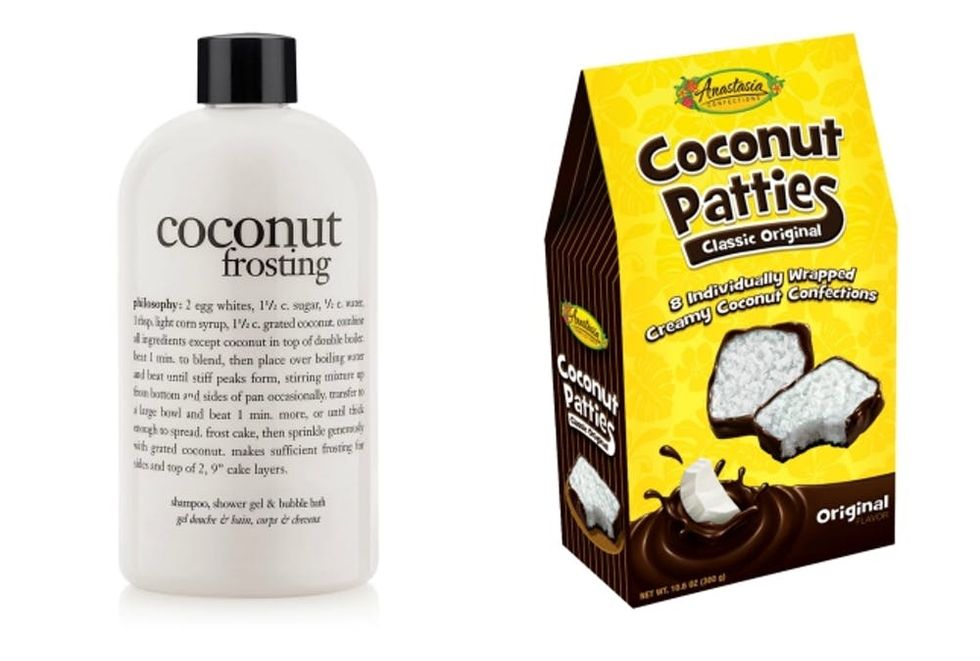 6. Philosophy Coconut Frosting Shampoo, Shower Gel + Bubble Bath ($18): While the jury's still out on whether coconut candy is totally delicious or totally ick, we can all agree that it smells amazing. This multi-use product is a shower staple, and is perfect for travel since it's so versatile. (Photo via Candy)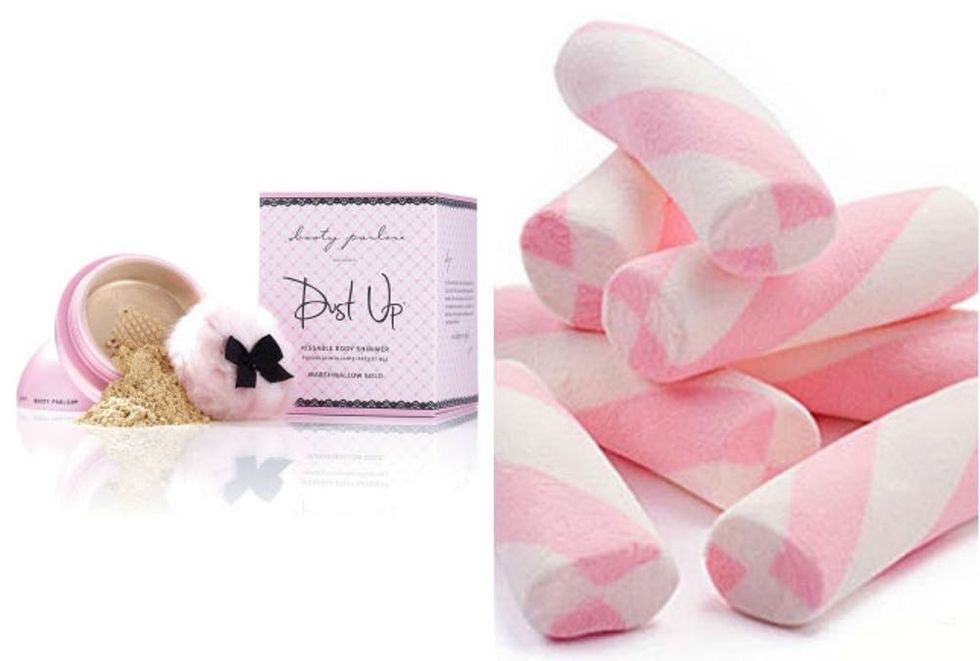 7. Booty Parlor Dust Up Kissable Body Shimmer in Marshmallow Gold ($26): Though body shimmer can make us think of our middle school days, this sexy body dust is more like a nod to women who traipse around in fur-lined lingerie come Halloween (or, well, all the time). Amp up your own sex appeal by applying this shimmer all over. (Photo via Candy Store)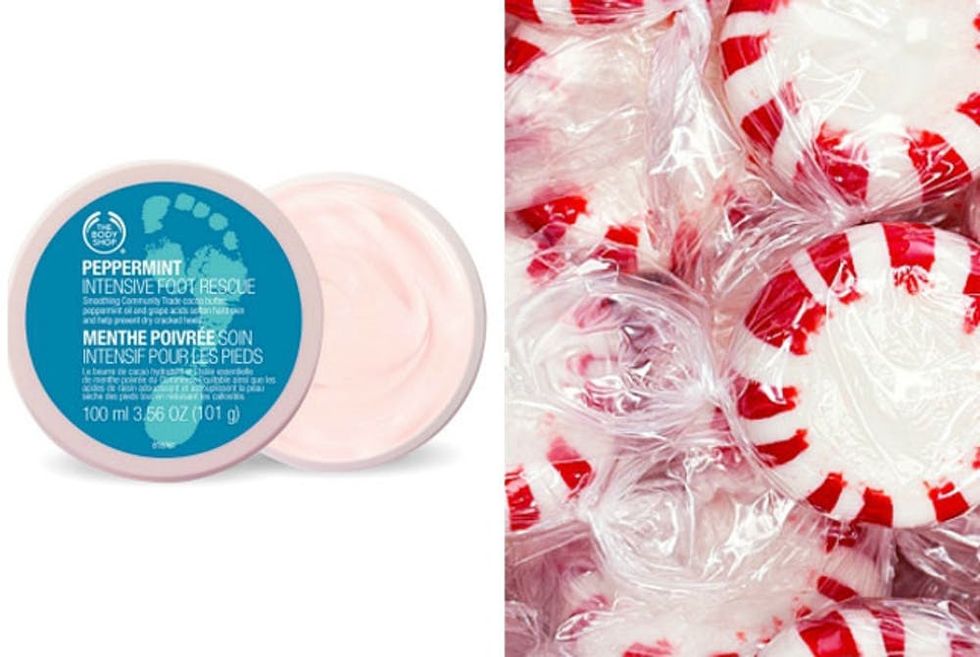 8. The Body Shop Peppermint Cooling Foot Rescue Treatment ($18): Whether you're prepping your feet for walking the kids all around town in search of the house with the good candy bars, or prepping your toes for the swanky little heels you'll be rocking at all of the Halloweekend parties, this rescue treatment is a must. Bask in peppermint and let this favorite from The Body Shop do all the work. (Photo via Candy Warehouse)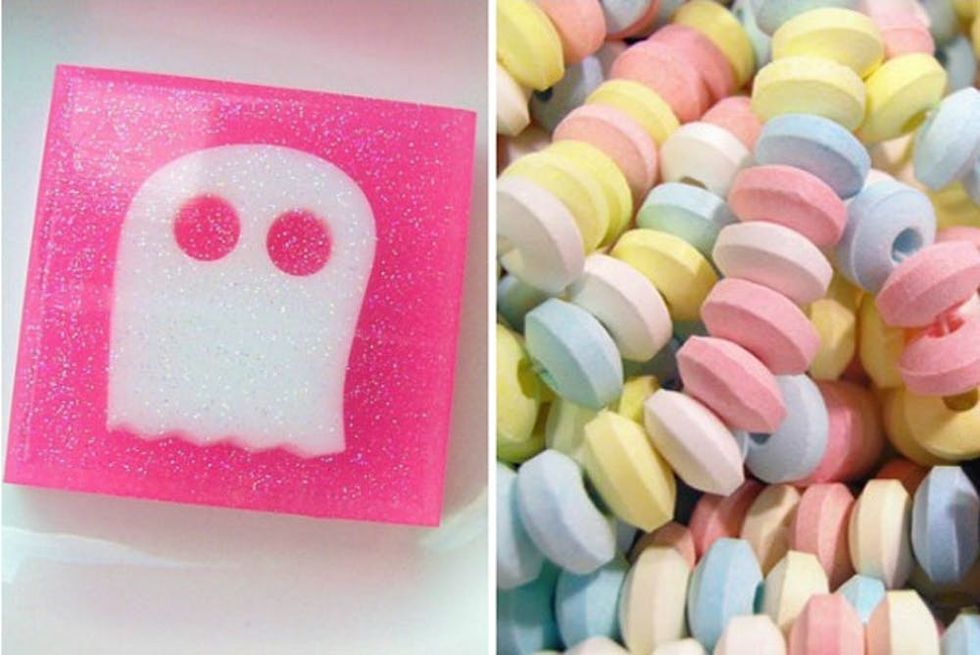 9. Sun Basil Garden Mrs. Boo Soap Ghost ($6): First of all, this is basically the cutest soap we've ever seen, and we know our soaps. Secondly, it's handcrafted and vegan. Load up on these ghosts and even snag Mr. Boo! (Photo via Jet)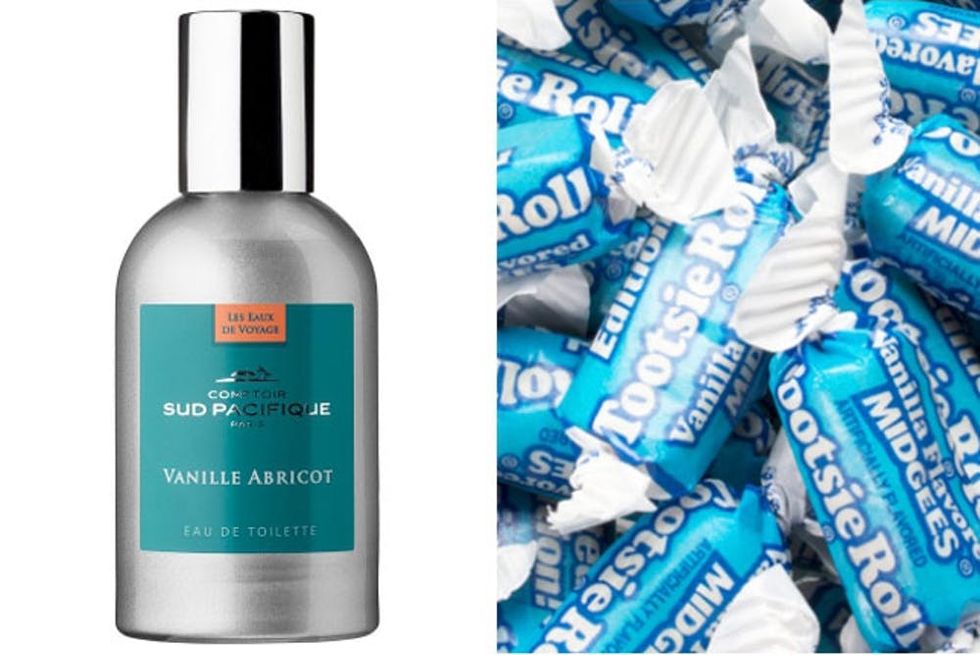 10. Comptoir Sud Pacifique Vanille Abricot ($32): If you pride yourself on being the kind of gal who belongs on a tropical island with a coconut drink and beachy linens, this perfume is definitely going to become your go-to. Subtle vanilla notes blend with candy scents and tropical fruits and let you embody the vibe of paradise, no matter where you go. (Photo via Candy Warehouse)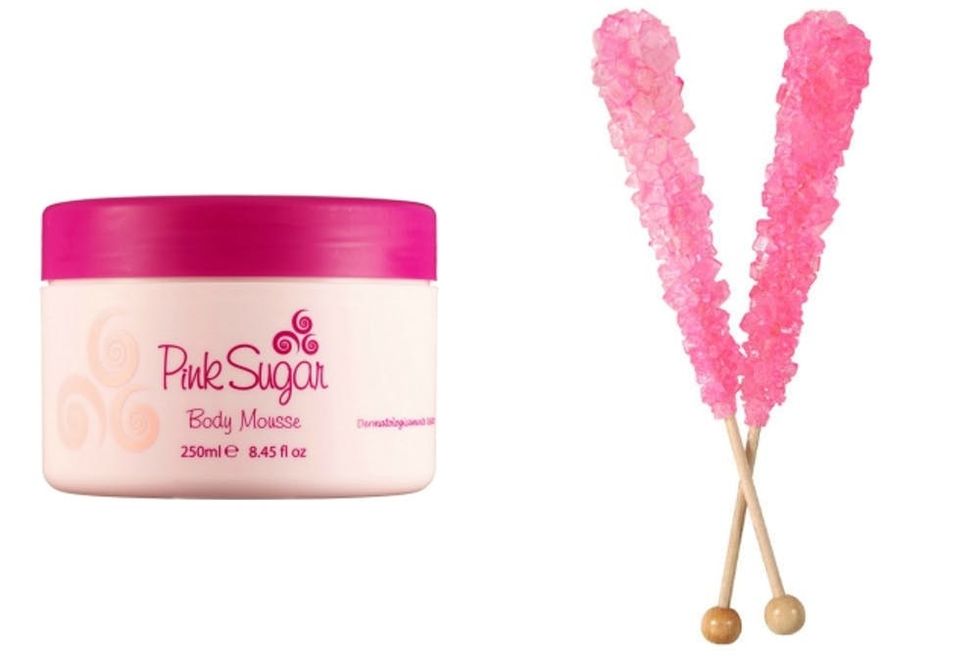 11. Pink Sugar Body Mousse ($30): Silky skin that soothes a sweet tooth is a must-have for beauty junkies. Pink Sugar is known for products that border the edge of almost unbelievably sugary without going too far, and this body mousse is no exception. (Photo via Oh Nuts)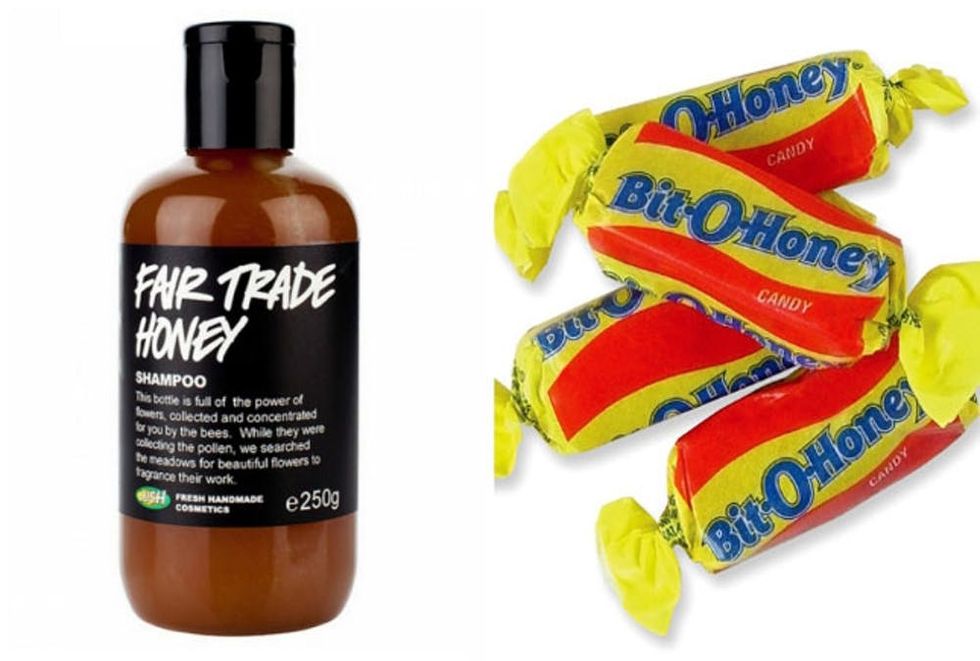 12. LUSH Fairly Traded Honey Shampoo ($20): Say hello to ethical honey with this beloved shampoo by none other than LUSH, one of our fave experts in the world of nearly edible skincare. Honey is ridiculously moisturizing and good for pretty much everything, but your dry locks will be especially grateful. (Photo via Candy Warehouse)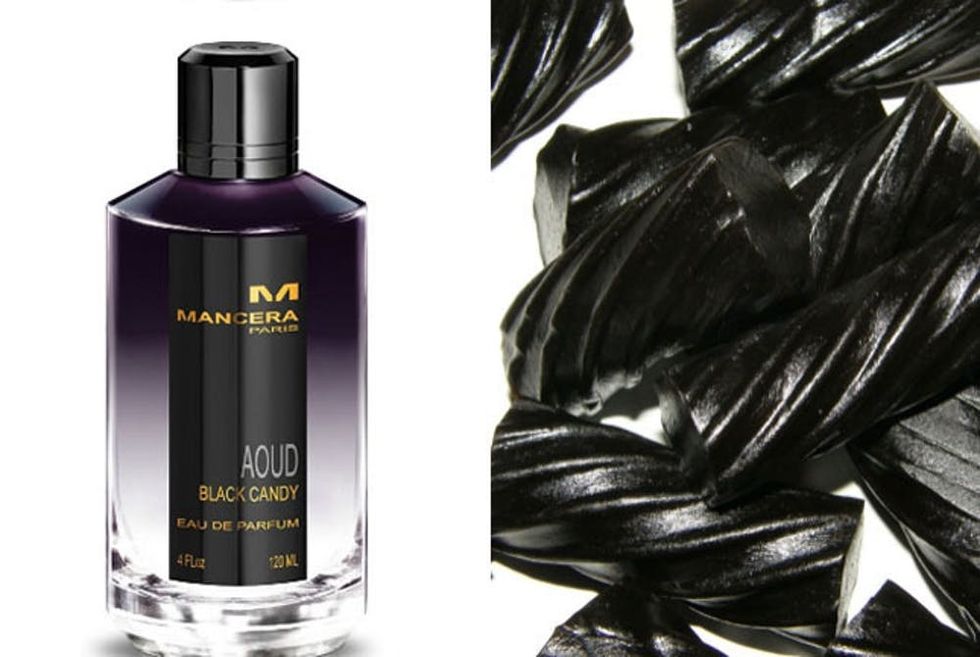 13. Mancera Aoud Black Candy ($160): When we think candy, we tend to think bright, cute and playful, but this perfume takes sweets and makes 'em hardcore. Get sexy and sensual with dark notes of black licorice, spices, patchouli and amber. (Photo via Yum Yum Gum)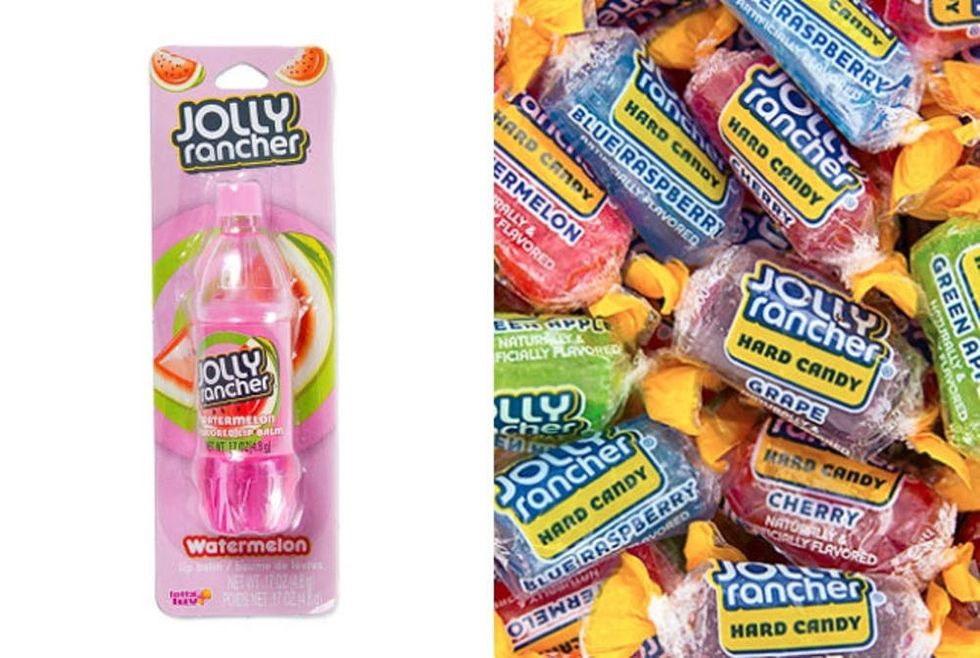 14. Jolly Rancher Lip Balm ($4): Why is it shaped like a soda bottle? Does anything from our silly childhoods make sense? Regardless, this flawless throwback will leave you licking your lips to get a taste of the sweet and sour delicousness of one of our fave candies. (Photo via Candy Warehouse)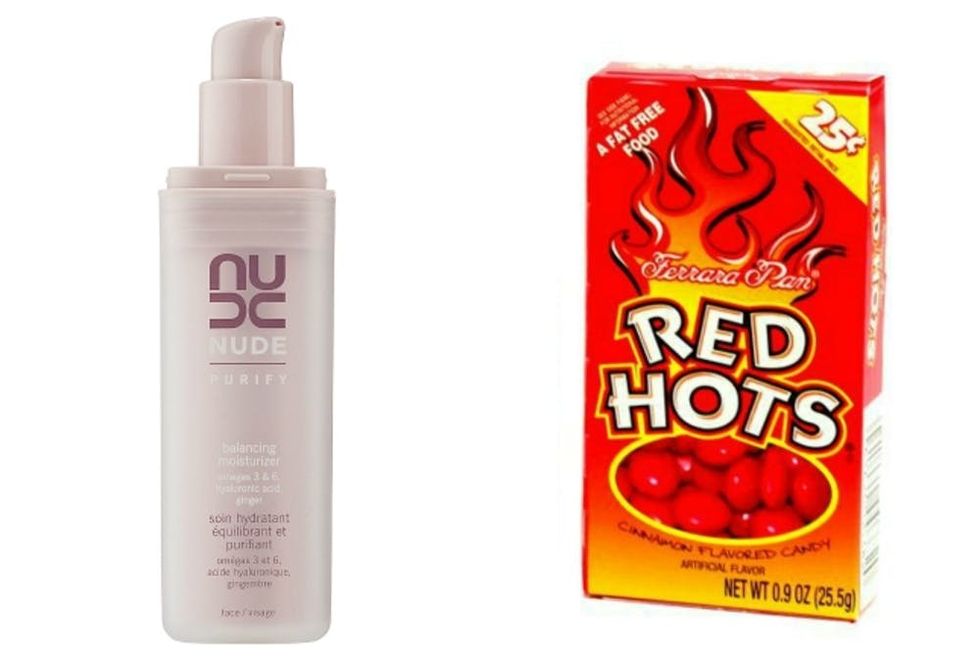 15. Nude Skincare Purify Balancing Moisturizer ($48): Though candy tends to be less than lovely for skin, this moisturizer is exactly what oily or combination skin needs to find balance. Cinnamon, ginger and burnet root fight redness, revitalize skin and hydrate to even out an unhappy face. (Photo via Oh Nuts)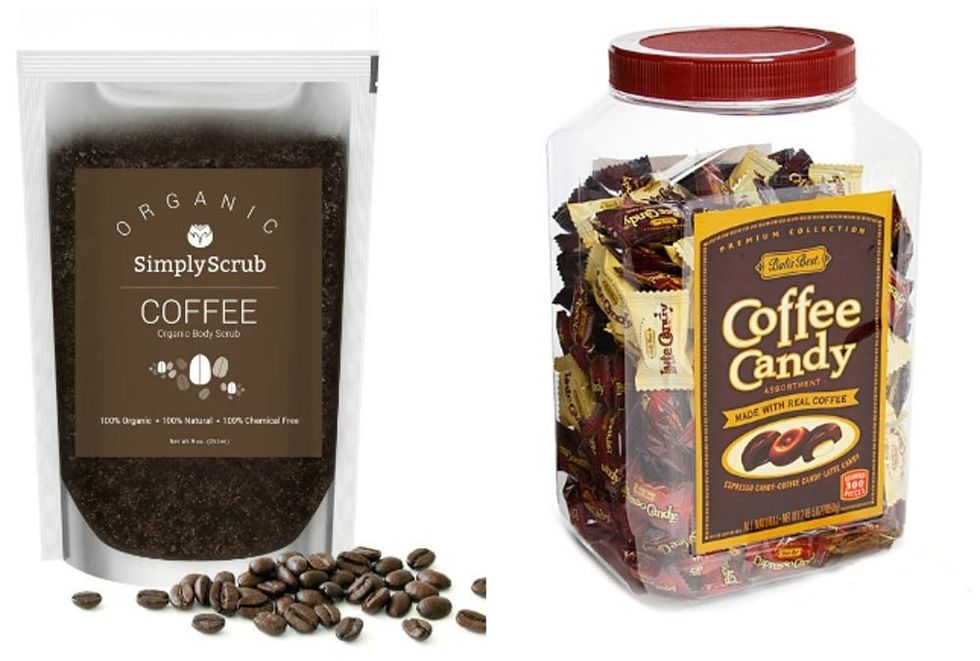 16. Simply Scrub Coffee Organic Body Scrub ($28): We all know coffee is the secret to an energized and productive work day, and it definitely helps amp up skin too. Scrub away tired and dead skin cells to reveal smooth skin underneath. You'll carry the scent of your favorite coffee shop on your skin all day, and maybe end up being inspired even when you're trapped in the office. (Photo via Candy Warehouse)
What sweets-inspired product are you going to give a shot first? Let us know in the comments!