19 Savory Cookie Recipes for Your Next Cocktail Party
Feb 20, 2015
The holidays might be long behind us, but that doesn't mean you have to give up on the festive baking. While we've already shared our favorite sweet cookie recipes, we're ready to explore the savory cookie world. Whether you're serving these tasty treats at your Oscars party or #justbecause, these 19 savory cookie recipes will totally steal the show.
---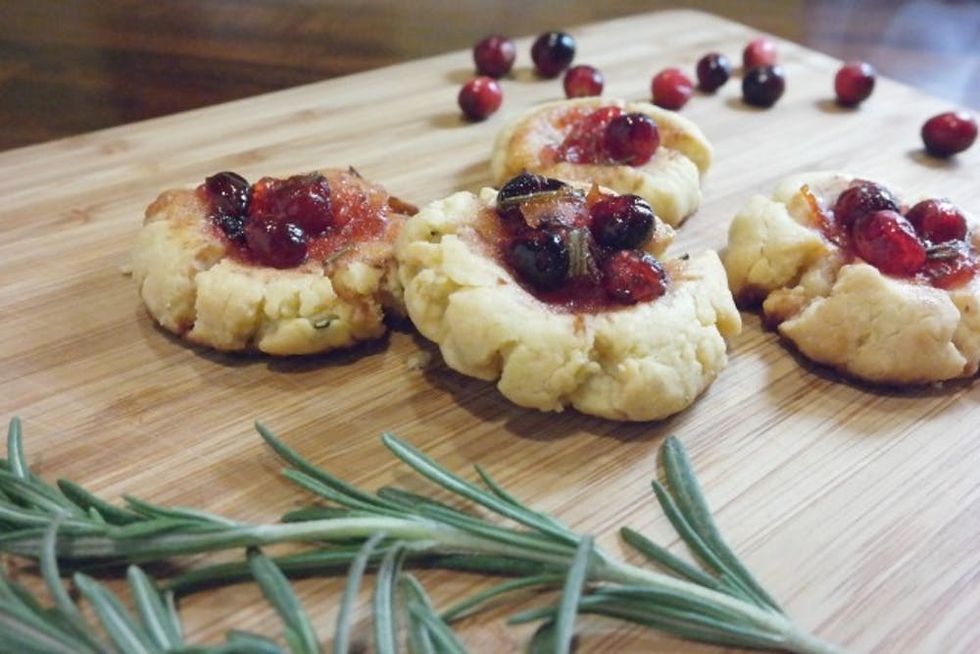 2. Parmesan Rosemary Cookies with Cranberry Marmalade: Cranberry doesn't have to be relegated to the holidays. Add some fresh cranberries to orange marmalade, and you'll have the perfect complement to these savory Parmesan rosemary cookies. (via Yuka Murai)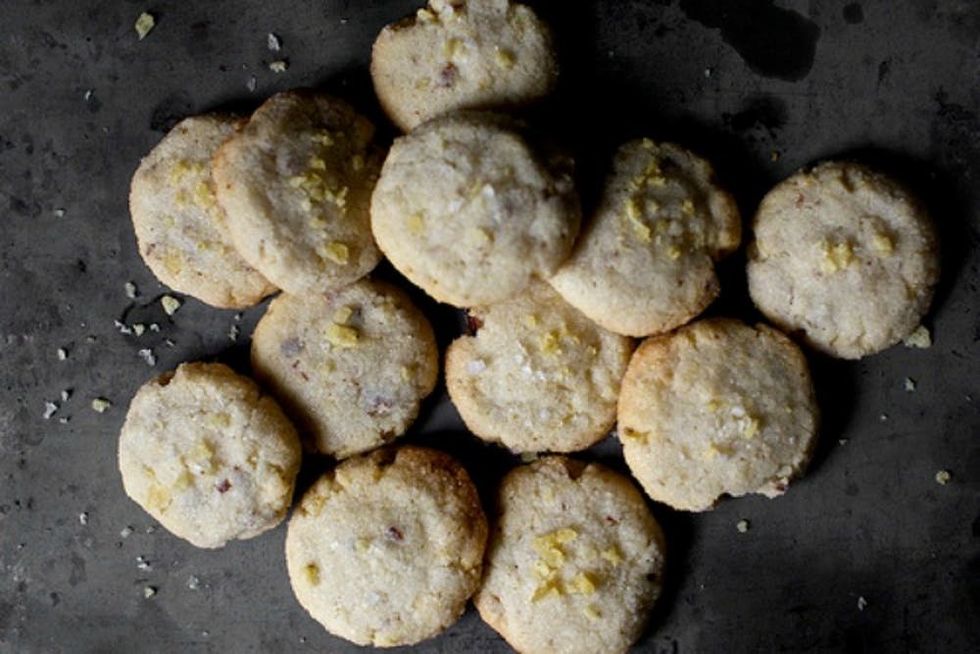 3. Potato Chip Cookies: Potato chips? What? It sounds crazy, but just think about all that salty, crunchy goodness. We want these now. (via Smitten Kitchen)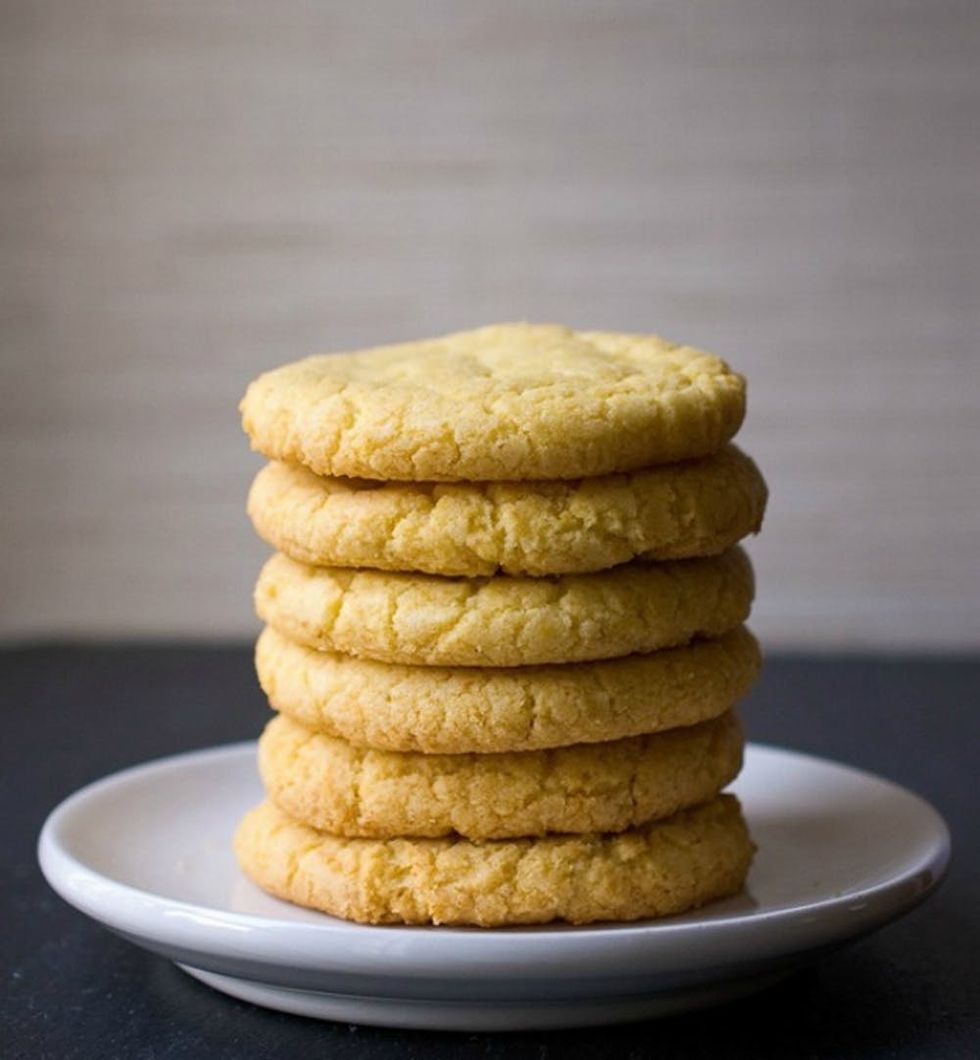 4. Momofuku Milk Bar's Corn Cookies: You can easily make Momofuku Milk Bar's corn cookies in your kitchen. Get ready to dip these into a glass of milk. (via Savory Simple)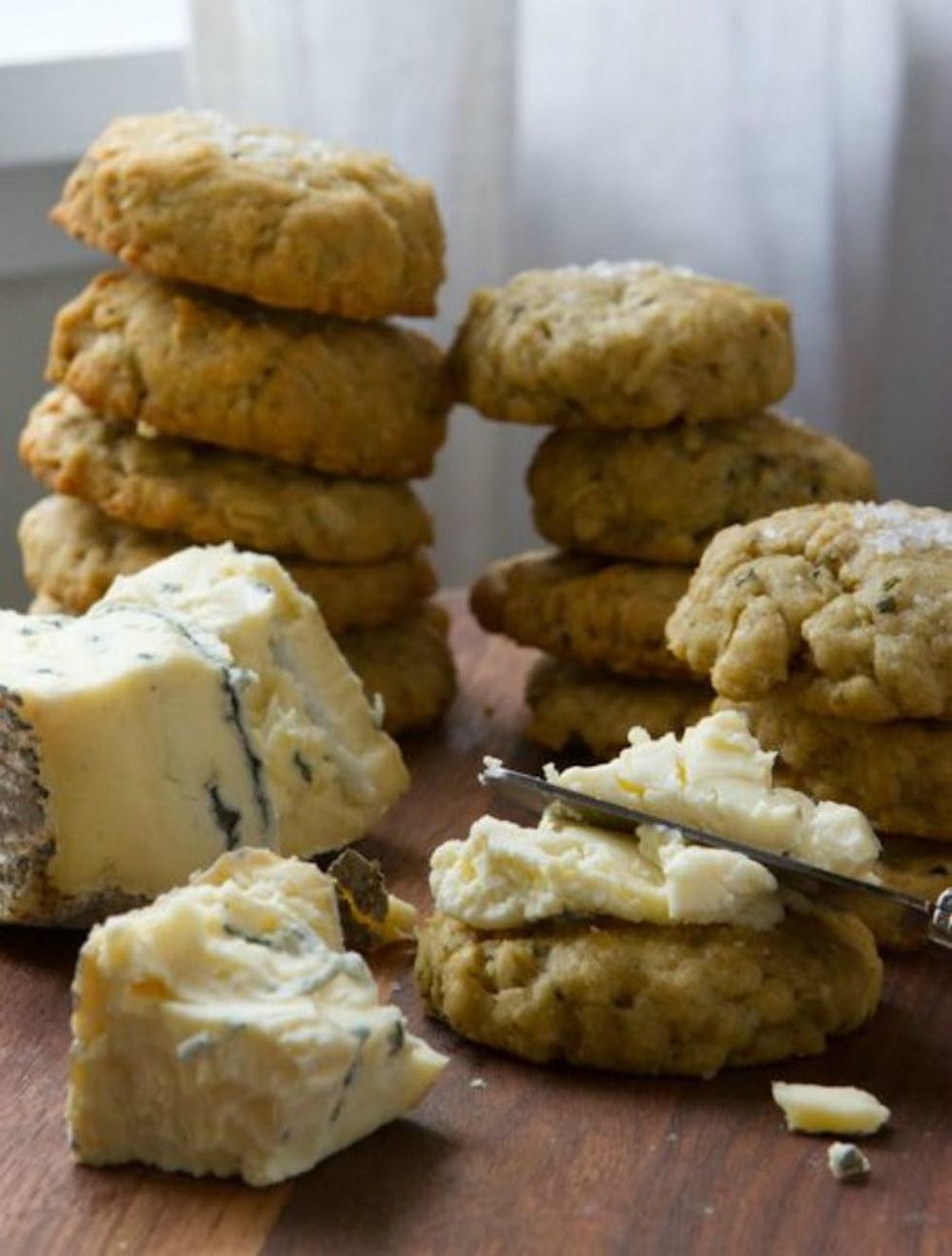 5. Savory Oatmeal Cookies: Cutting back your sweets intake this month? You won't be missing your sugary morning donuts and cronuts thanks to these savory oatmeal cookies. They pack so much WOW that you'll forget about being a sweet tooth. (via The Kitchn)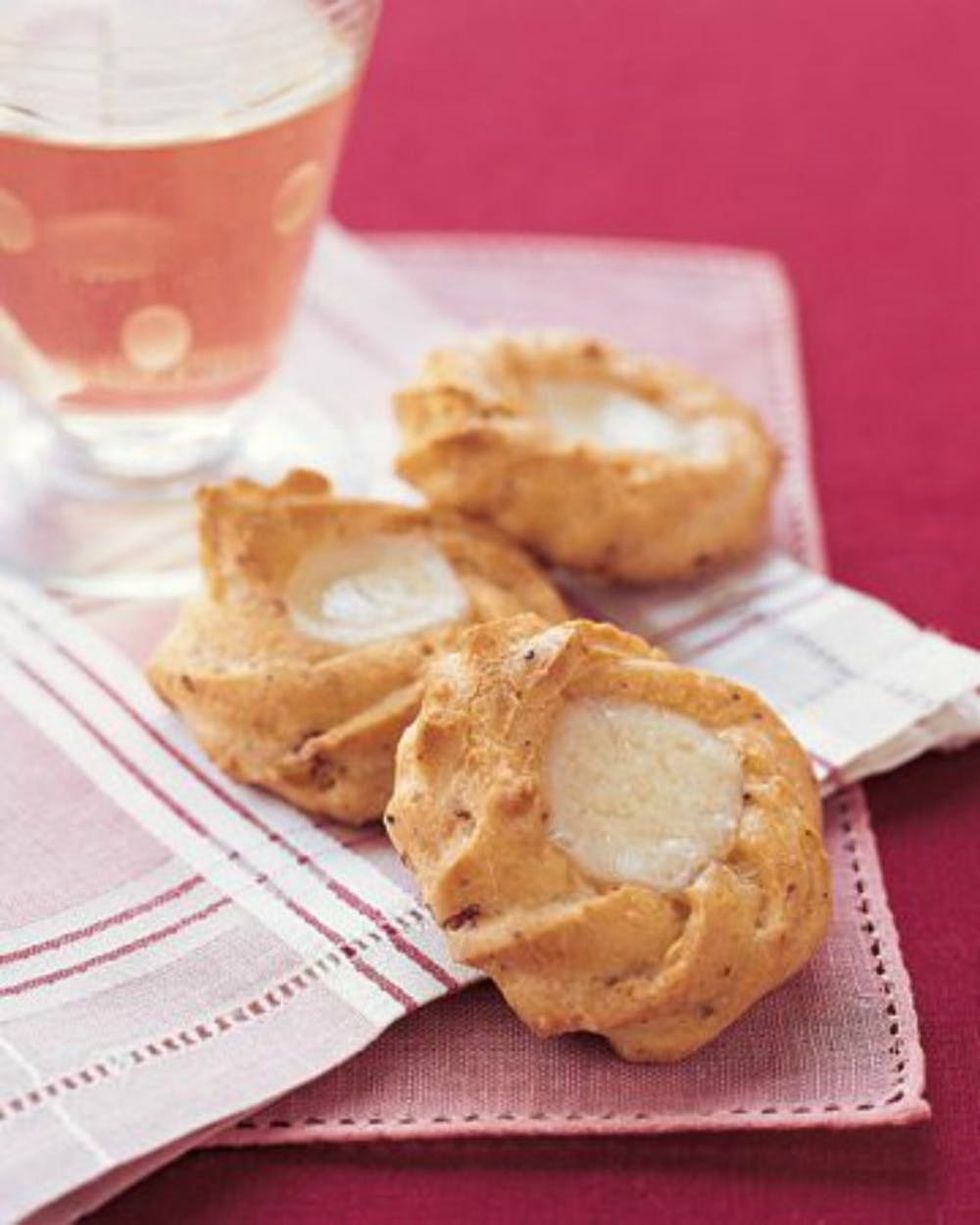 6. Ham and Gruyere Thumbprints: This breakfast cookie makes us question why we don't eat cookies for breakfast. This Martha Stewart version of ham and cheese cookies will melt in your mouth. (via Martha Stewart)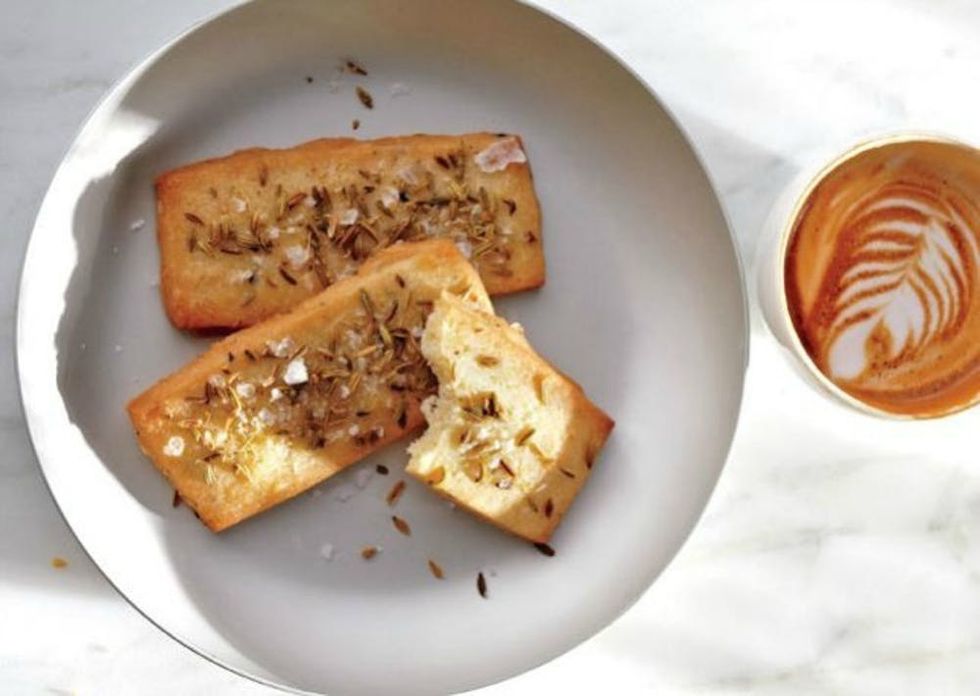 7. Parmesan Shortbread with Fennel and Sea Salt: Parmesan cheese and fennel are the ultimate dream team. These cookies will pair well with your fave wine, cocktail or even espresso drink. (via Bon Appetit)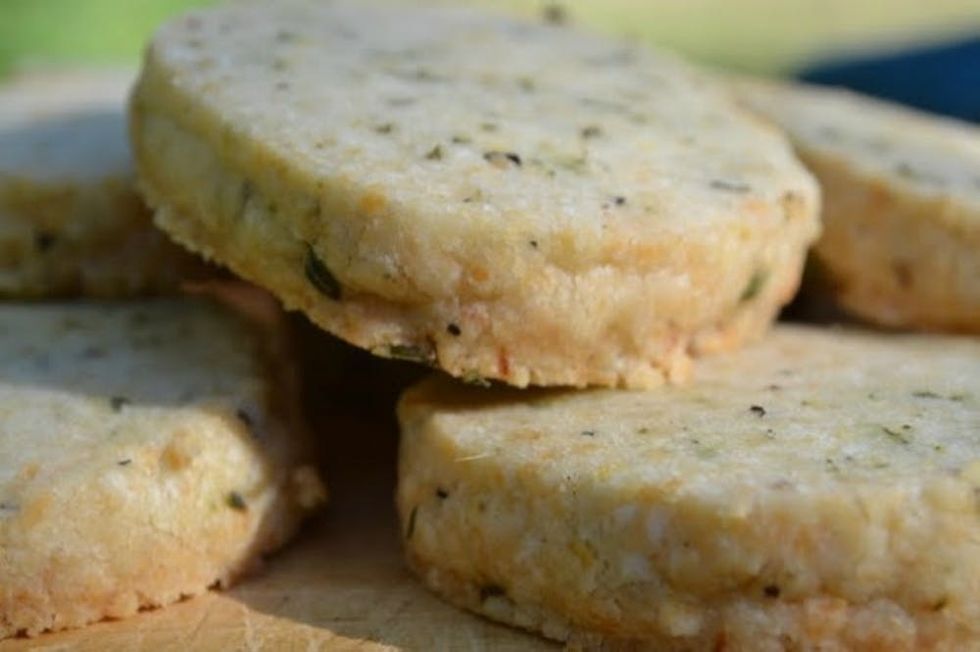 8. Asiago Lemon Thyme Shortbread: Asiago + Lemon + Thyme? Yes, please. They are heavenly good, and you'll want to bake them asap. (via The View from Great Island)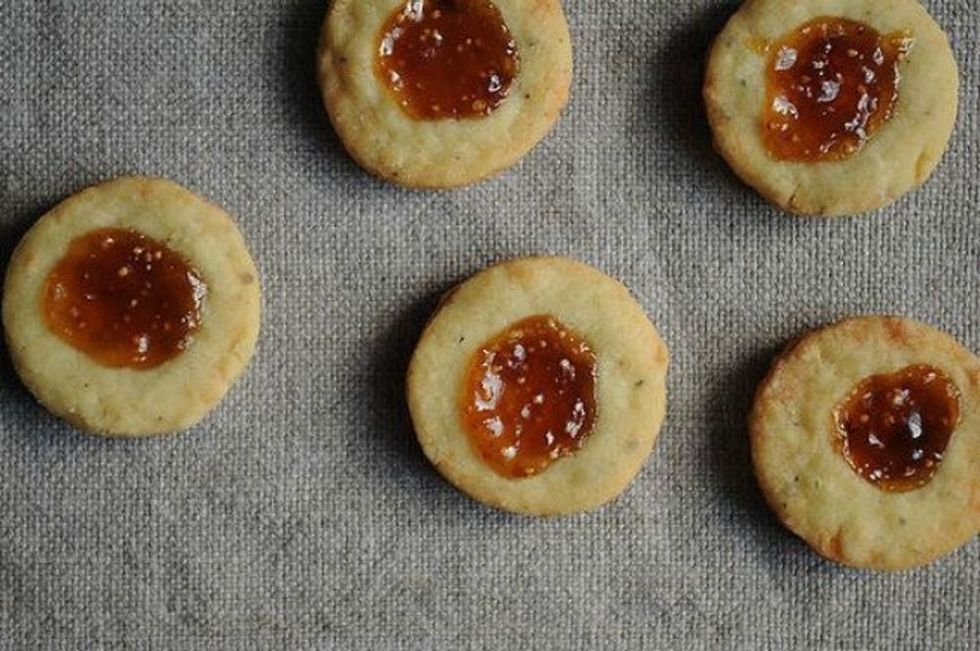 9. Fig and Blue Cheese Savouries: These delicate thumbprints are blasts of flavor in both sweet and savory territories. They definitely belong on your cheese platter at your next party. (via Food52)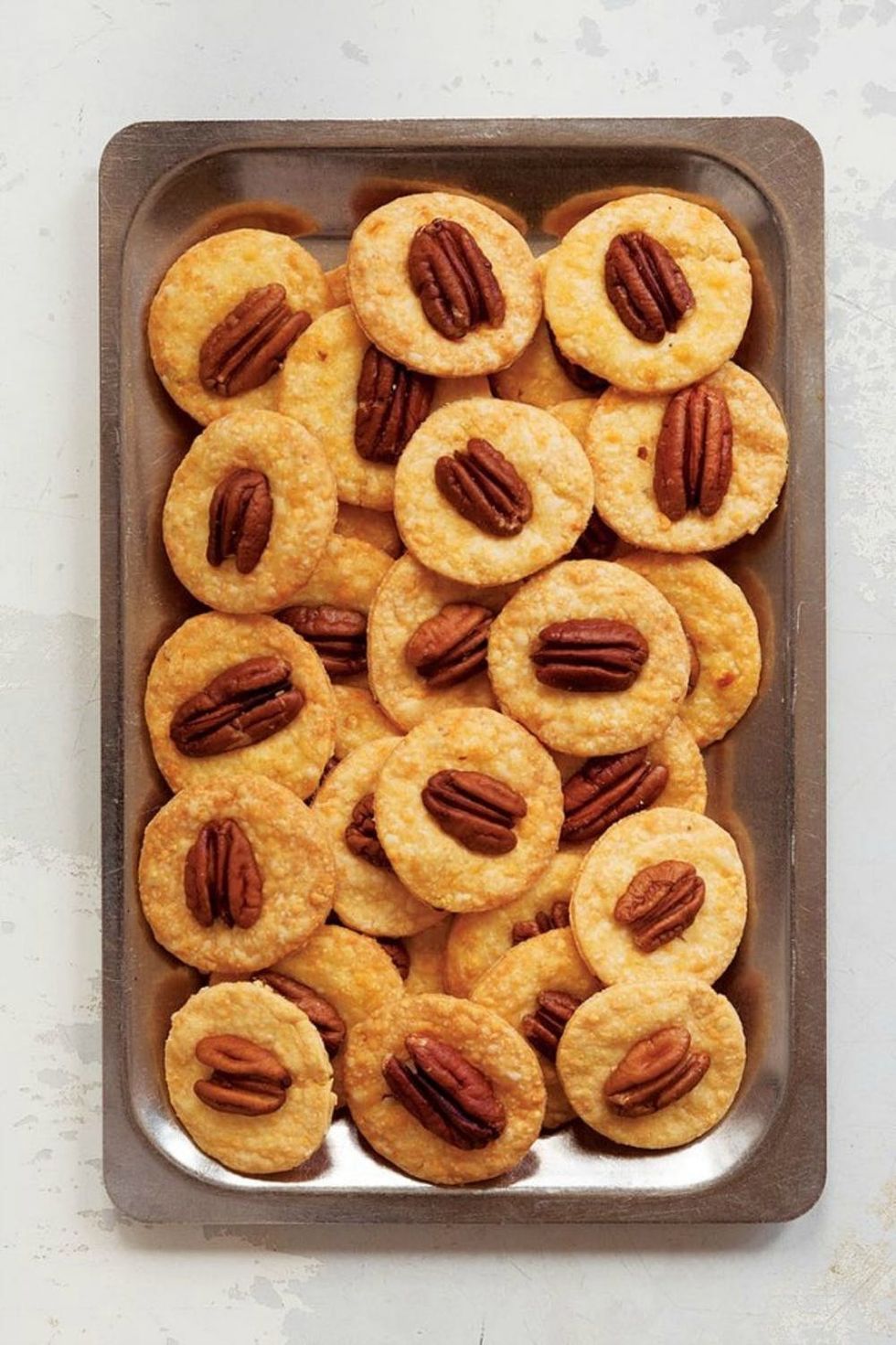 10. Pecan Cheese Wafers: Nothing is better than these crisp, spicy crackers with rich pecans on top. You're certainly not missing out on any sugar here. (via Saveur)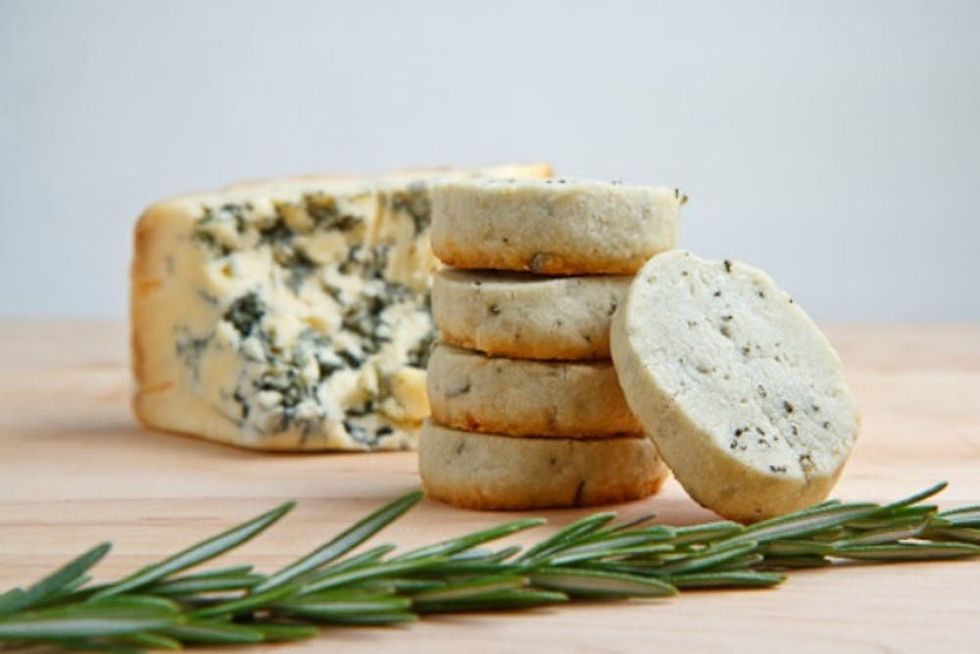 11. Stilton and Rosemary Shortbread: Check out this flavor combo. Creamy and velvety Stilton cheese and rosemary, anyone? (via Closet Cooking)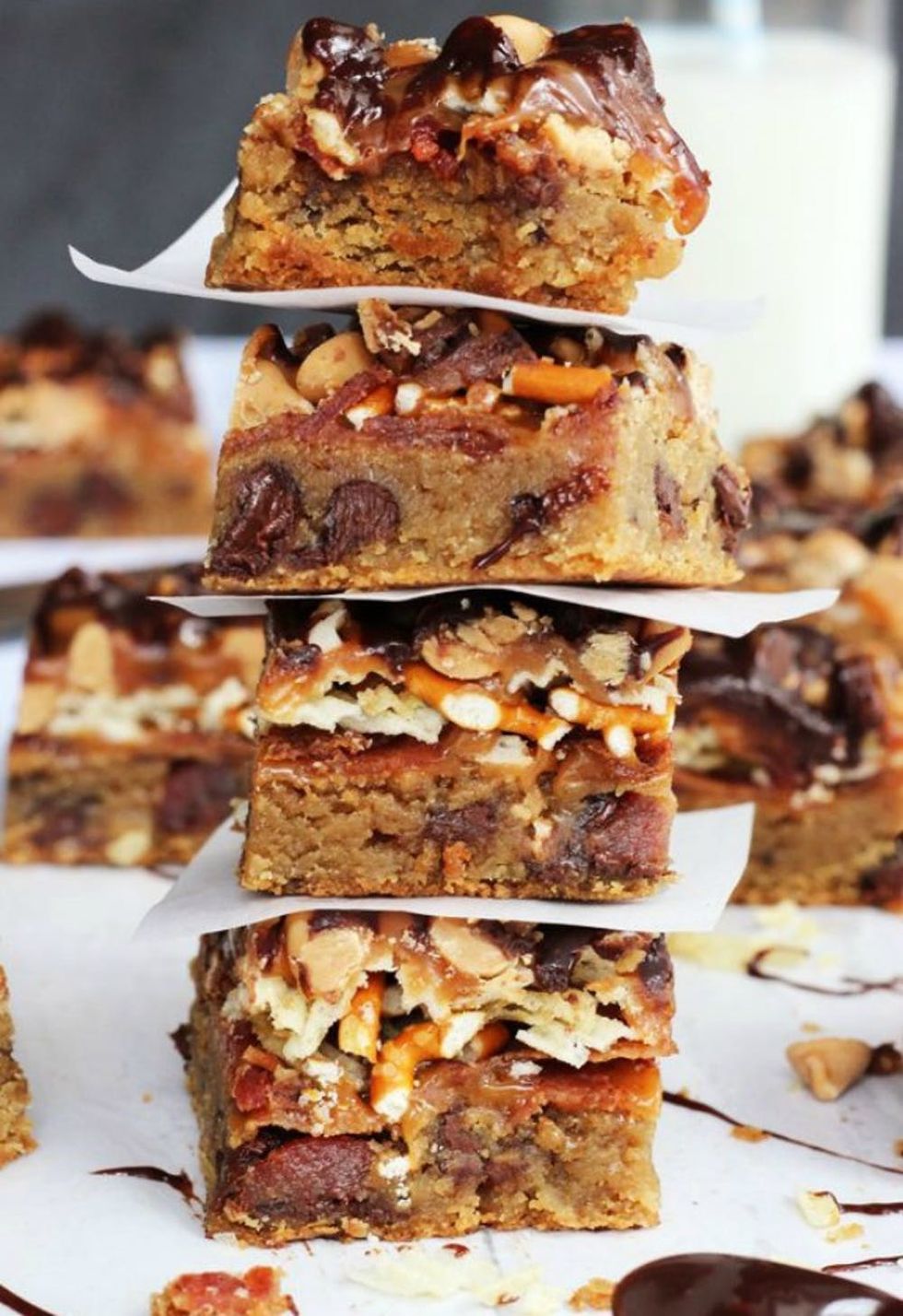 12. Bacon, Beer and Potato Chip Cookie Bars: Here are the perfect cookie bars for your next tailgating party. They are totally touchdown worthy. (via Life Love and Sugar)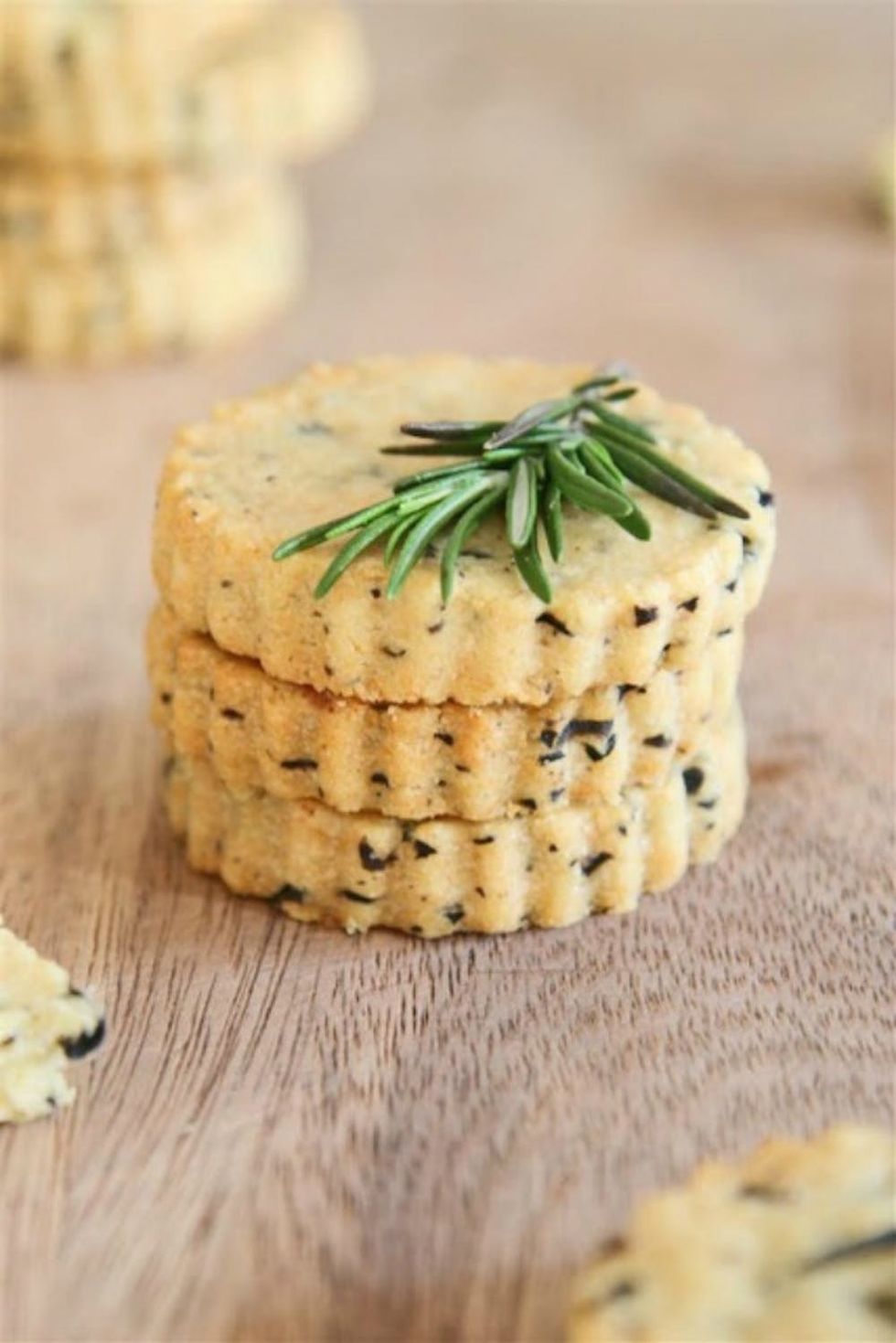 13. Savoury Sables: The secret ingredient in these delicate sables is black olives. They team up with Parmesan cheese to create salty and buttery goodness. (via Cakelets and Doilies)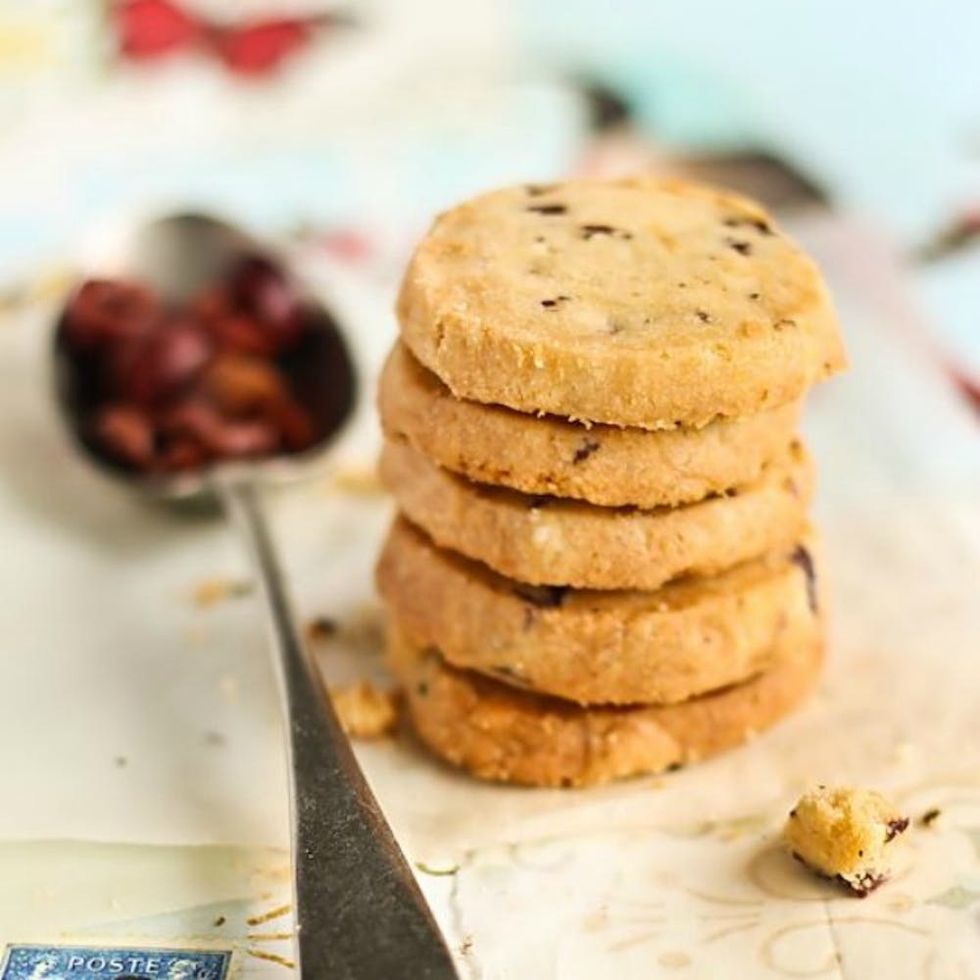 14. Kalamata Olive Savoury Shortbread: These cookies are super easy to whip up with just a few ingredients. Throw 'em in your oven, and you'll have fancy tea time snacks all week long. (via Raspberry Cupcakes)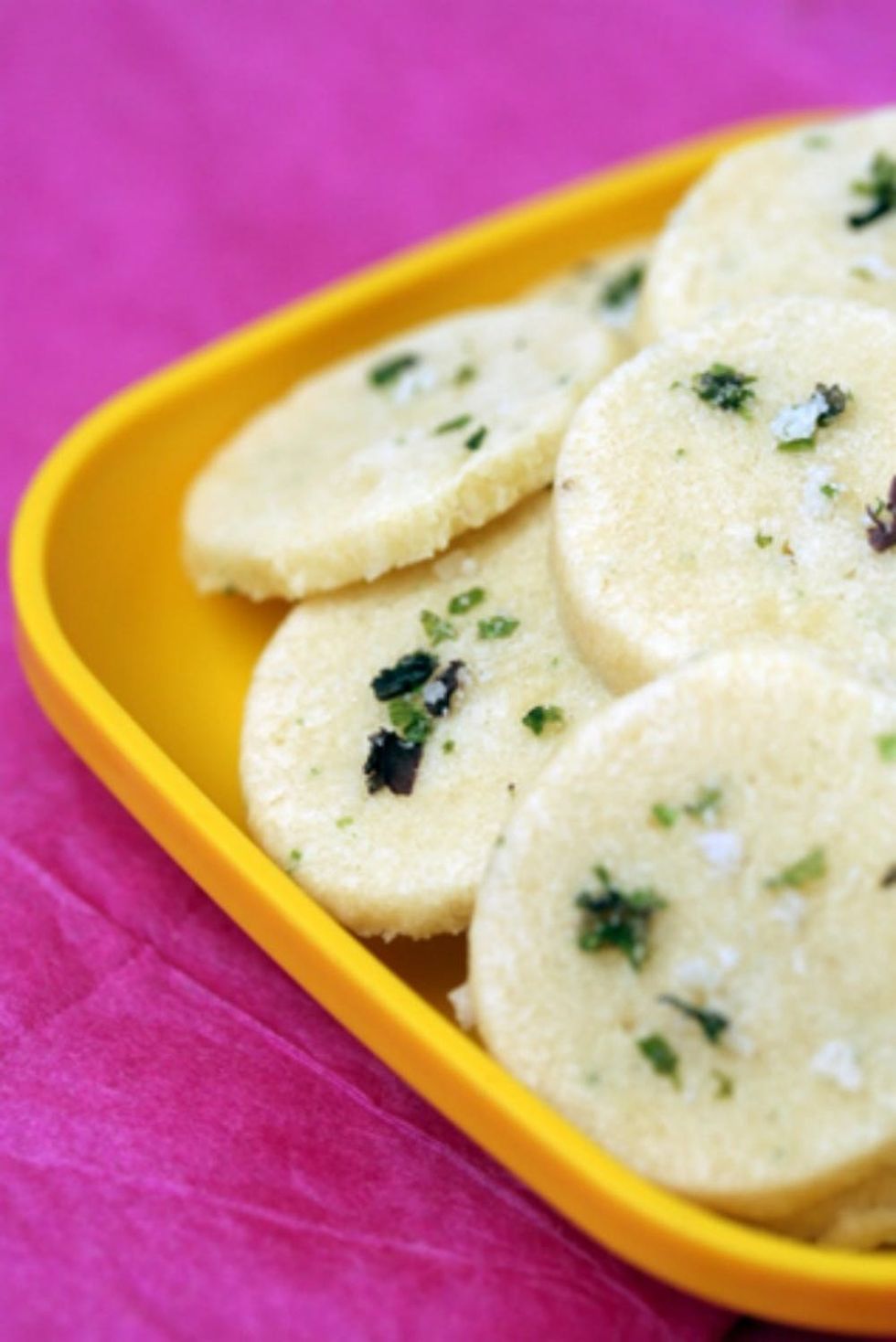 15. Seaweed Cookies: Not wowed by those potato chip cookies? Try these seaweed cookies on for size. Just add some seaweed salt to the dough, and you'll have crafted the most unique pre-dinner bite for sure. (via David Lebovitz)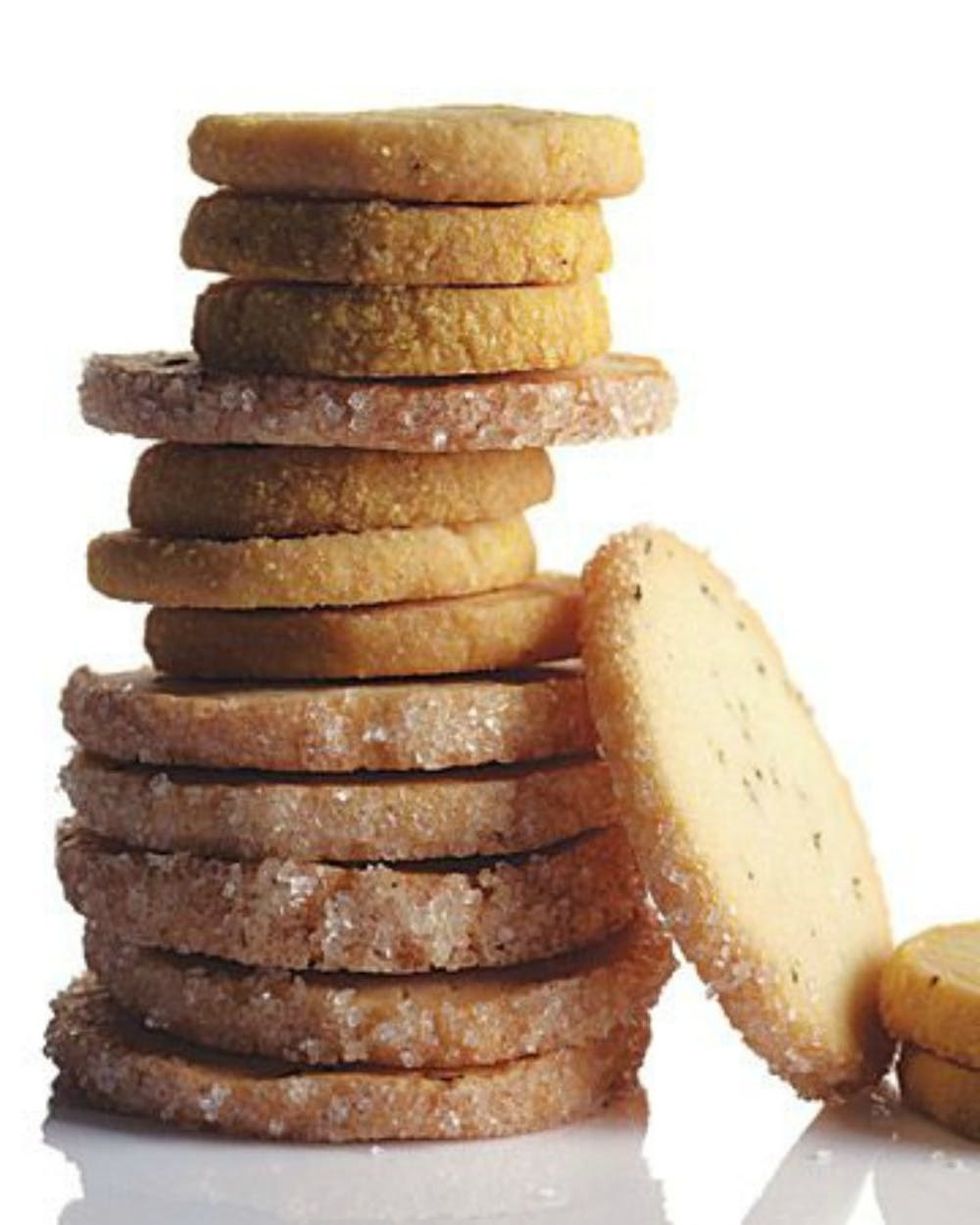 16. Rosemary Butter Cookies: Sometimes simple is better. These cookies are coated with sanding sugar to add just the right amount of sweetness to their savory, buttery goodness. (via Martha Stewart)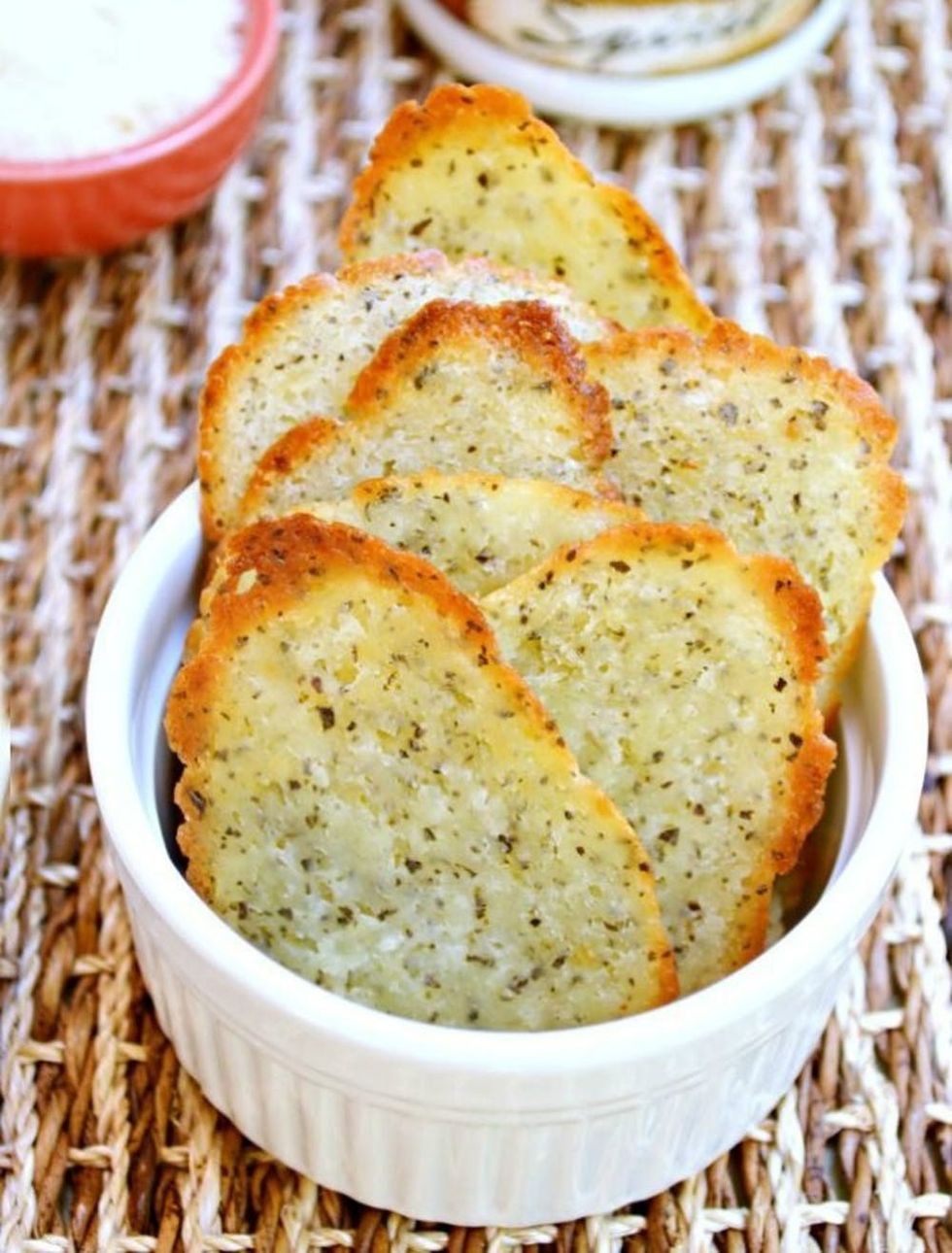 17. Parmesan, Garlic + Basil Savory Cookies: We always cheer when we see "Garlic" in a cookie recipe. Say yes to these garlic cookies, which you can serve with any dinner. (via Little Miss Celebration)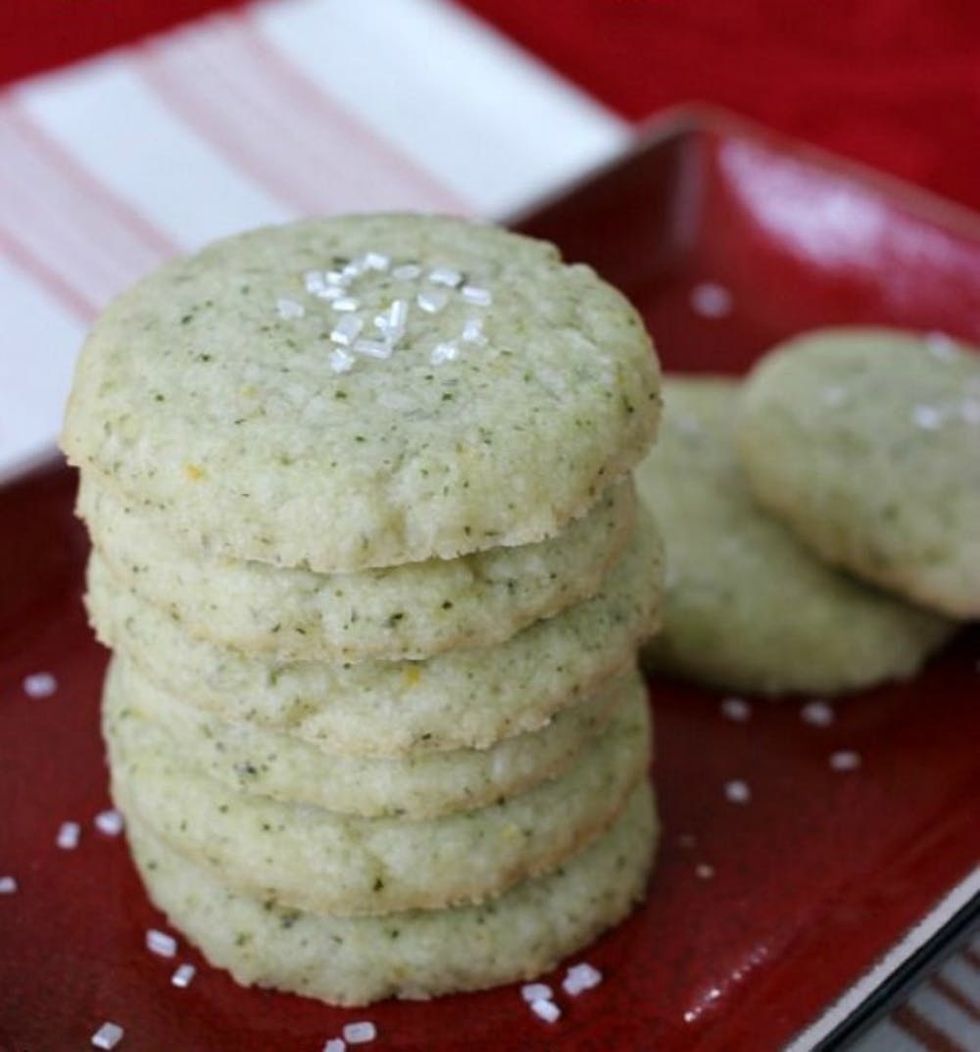 18. Lemon Basil Shortbread: Lemon and basil in a cookie? It's almost like your favorite salad dressing turned into cookie dough. (via Hoosier Homemade)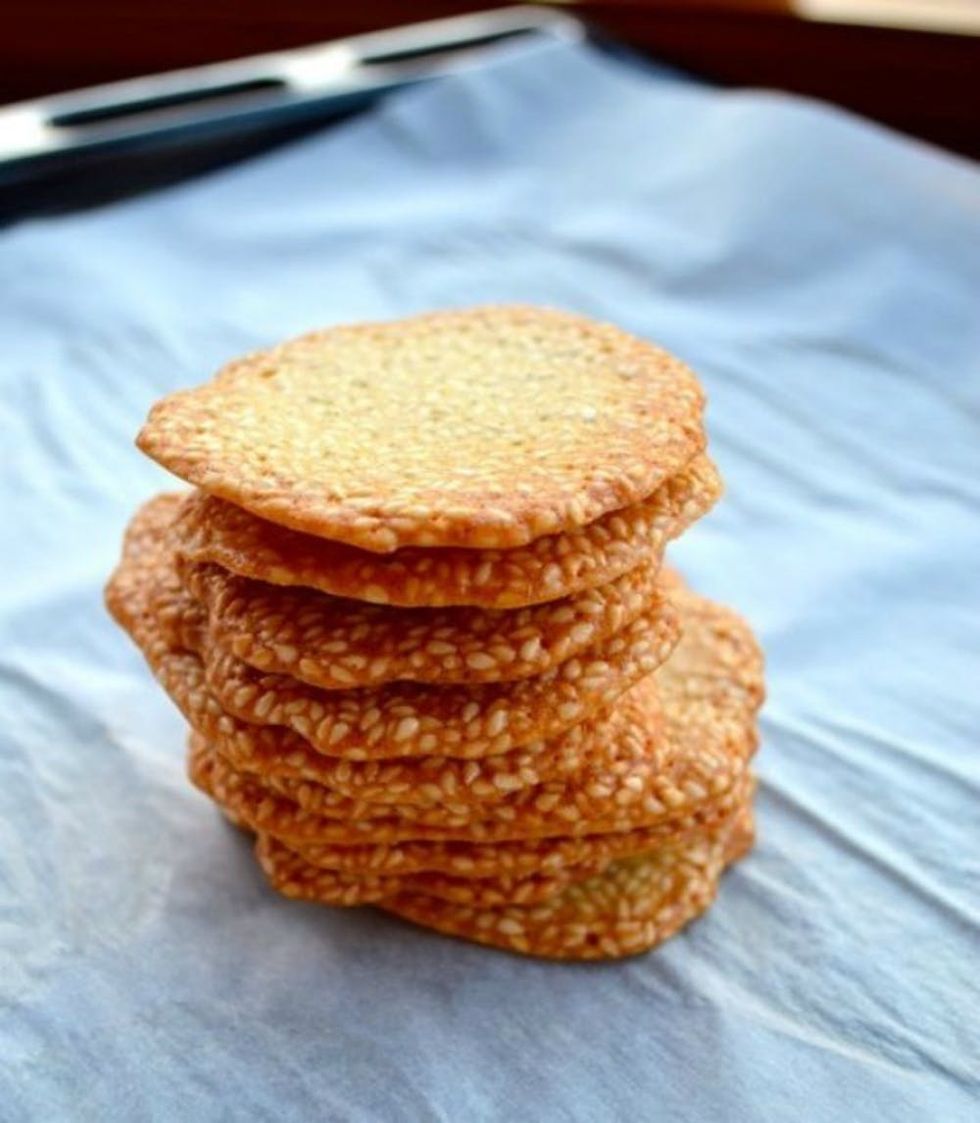 19. Sweet Sesame Crisp: Add an Asian twist to your snacks and bake up some sesame crisps. They're sweet enough to go with your cup of coffee, yet savory enough to complement your cheese platter. (via The Wok of Life)
What do you think about these savory cookies? Which recipe are you going to try out? Tell us in the comments below.