As much as we love a good ol' straight hemline, we've just got to mix it up once in while. From whimsical pom poms to edgy chains, there's a whole world of unusual hems out there. And here are 22 super unique ones we want to get into our closet right this sec.
---
1. Pencil Skirt in Scuba With Peplum Hem ($105): We think that the peplum hem, lovingly known as "pephem," is one of the best skirt trends of the summer. Why should tops have all the fun? Plus, you kind of look like a beautiful mermaid when you wear one.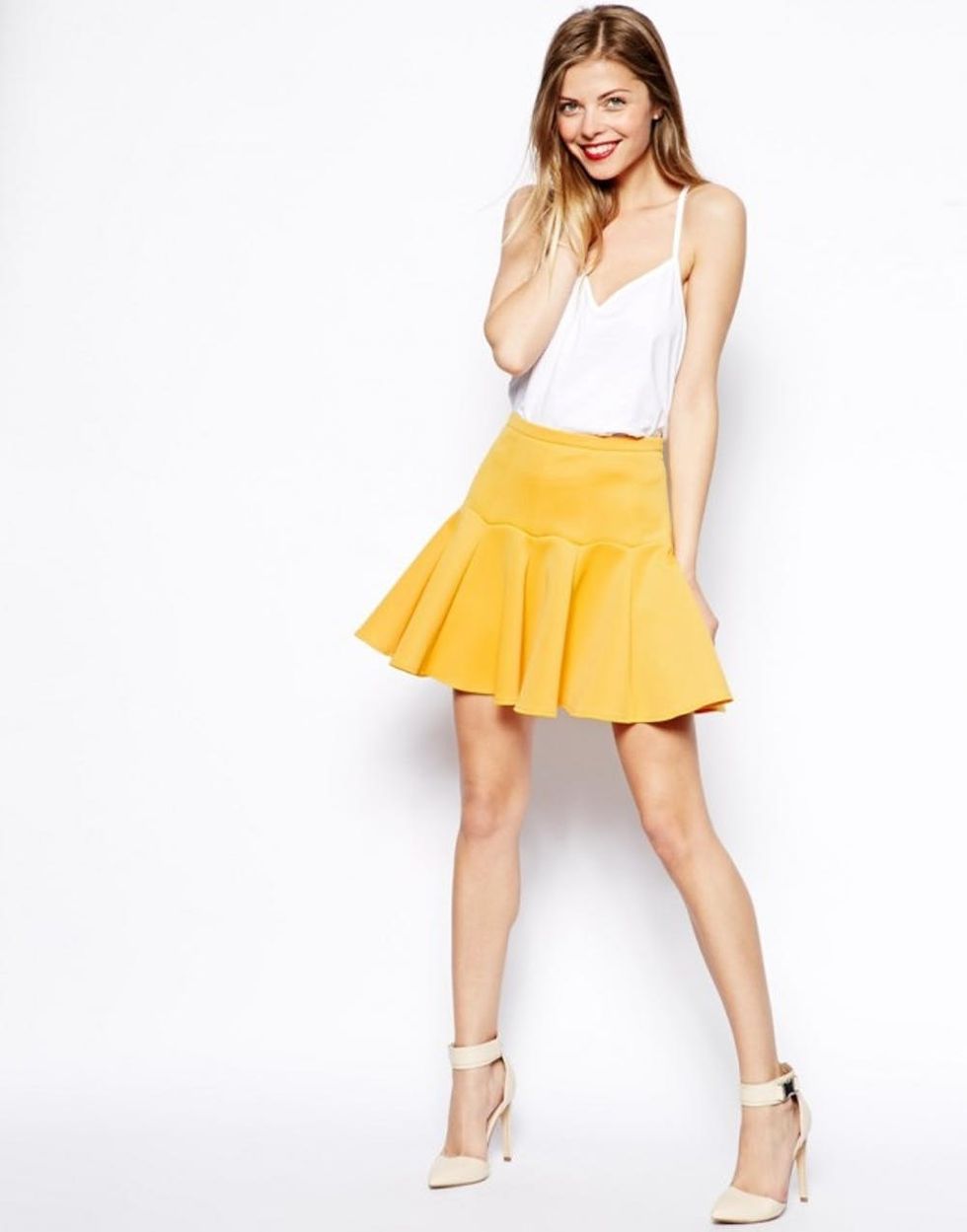 2. Mini Skirt in Scuba With Flippy Hem ($48): We've got sunshine on a cloudy day because this beauty is brightening up our lives. Seriously, just looking at it puts a smile on your face.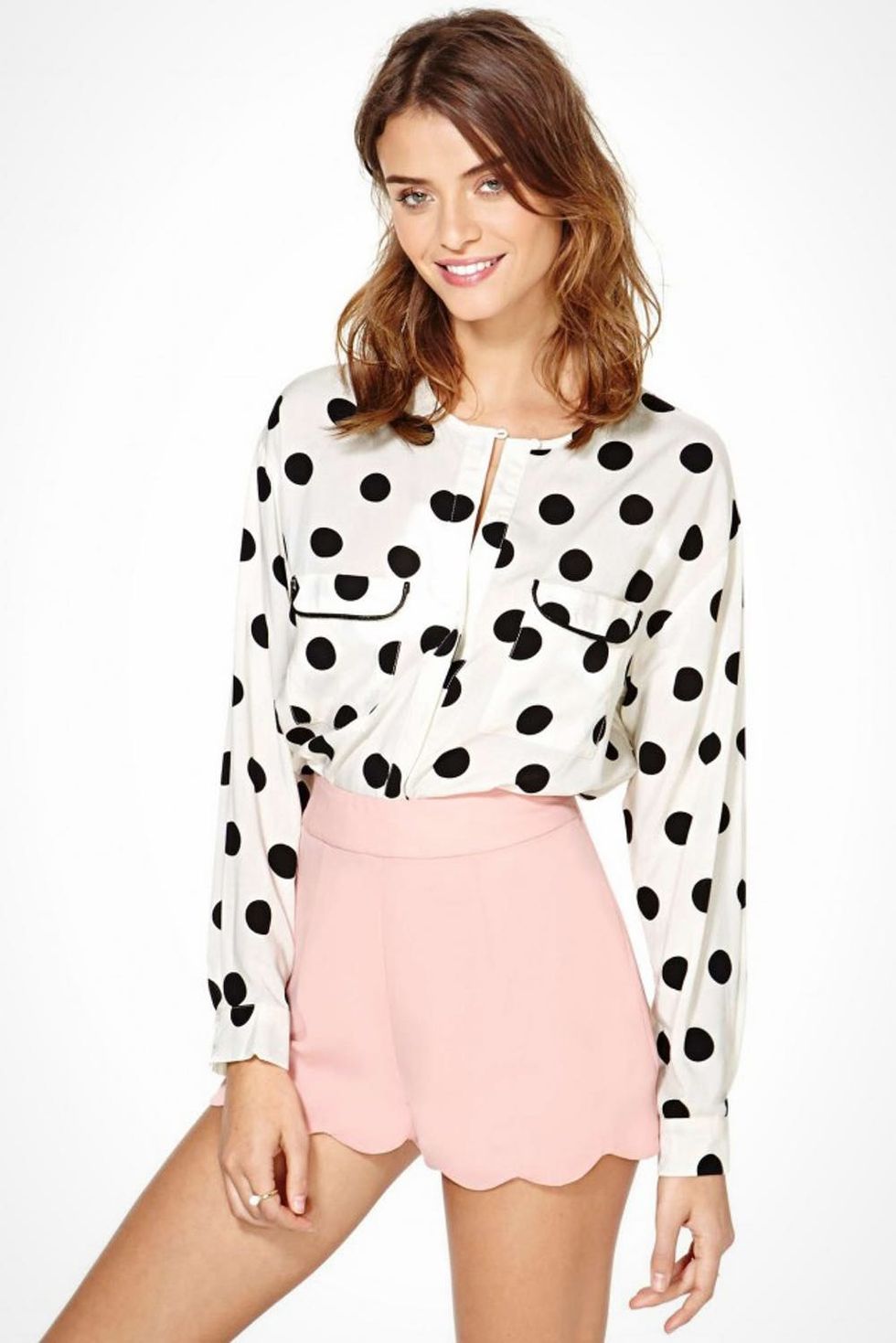 3. First Romance Shorts ($27): That polka dot top is pretty awesome, but all eyes are on that flirty scalloped hem. It's just so pretty!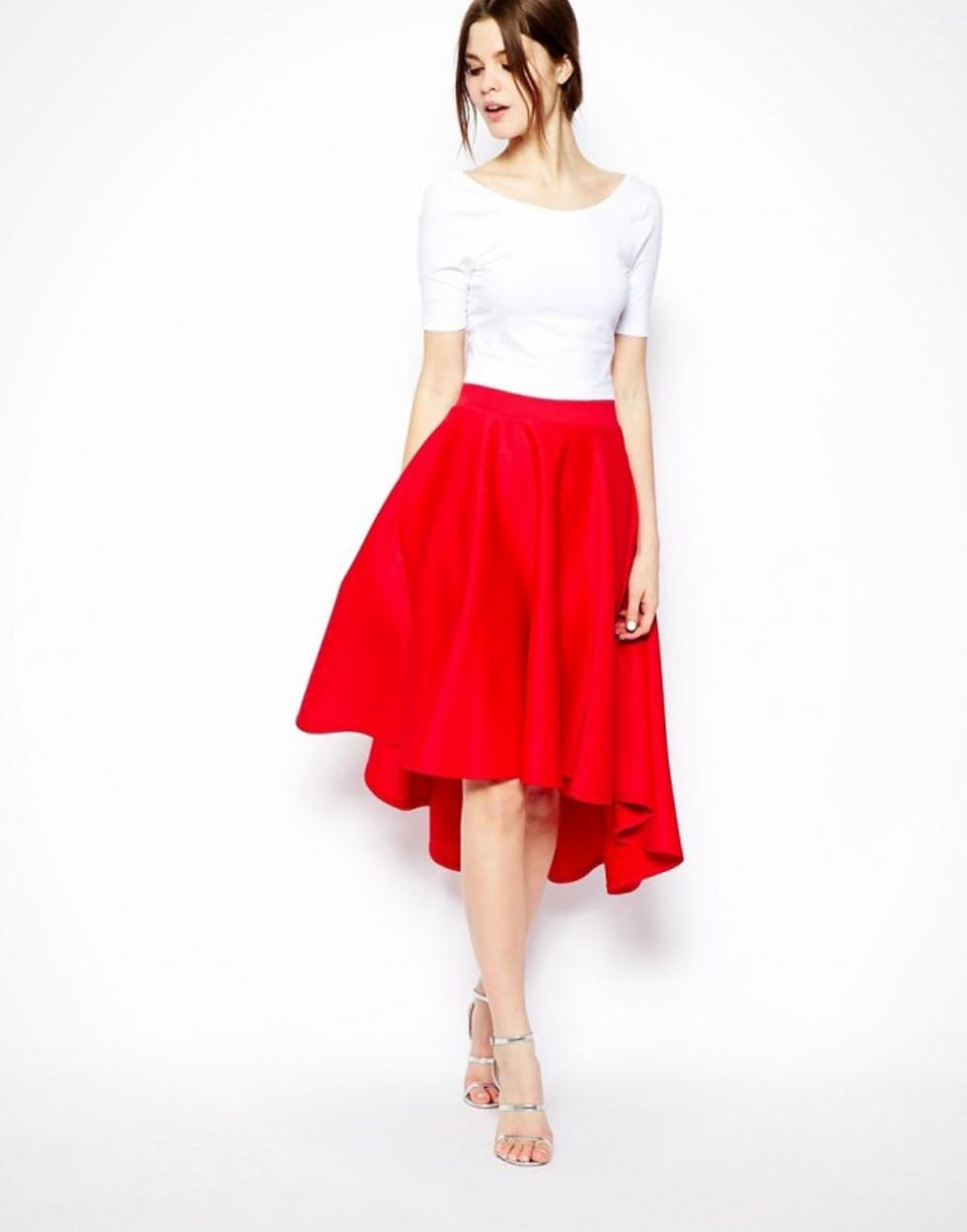 4. Scuba Midi Skirt With Dipped Hem ($77): We're diehard adorers of midi skirts, especially bright ones like this. We honestly didn't think they could get any better, until we saw this wonderful dipped hem.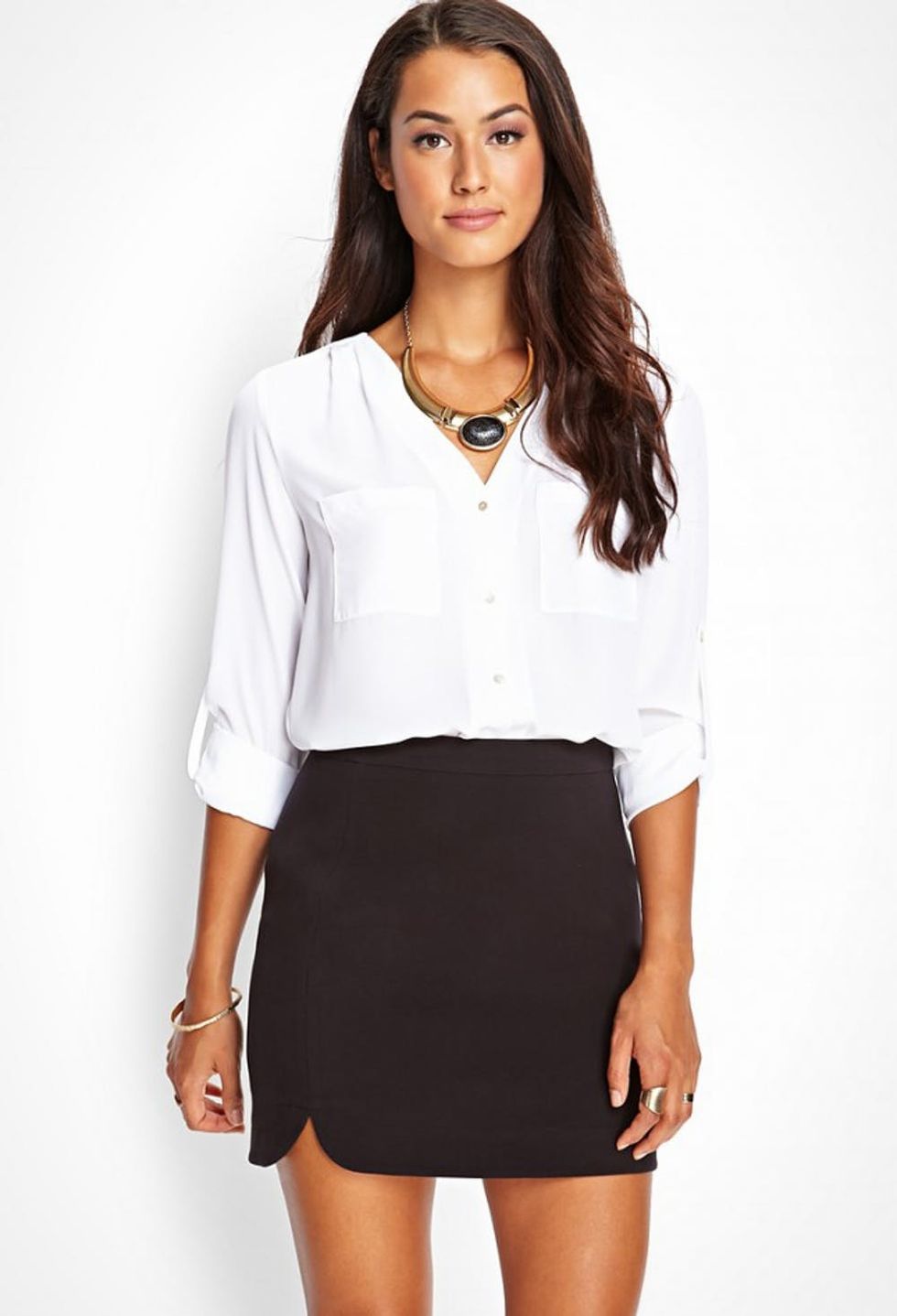 5. Dolphin Hem Mini Skirt ($16): Yup, that's called a dolphin hem. Cute, huh? Sometimes, it's the tiny things that make the biggest difference.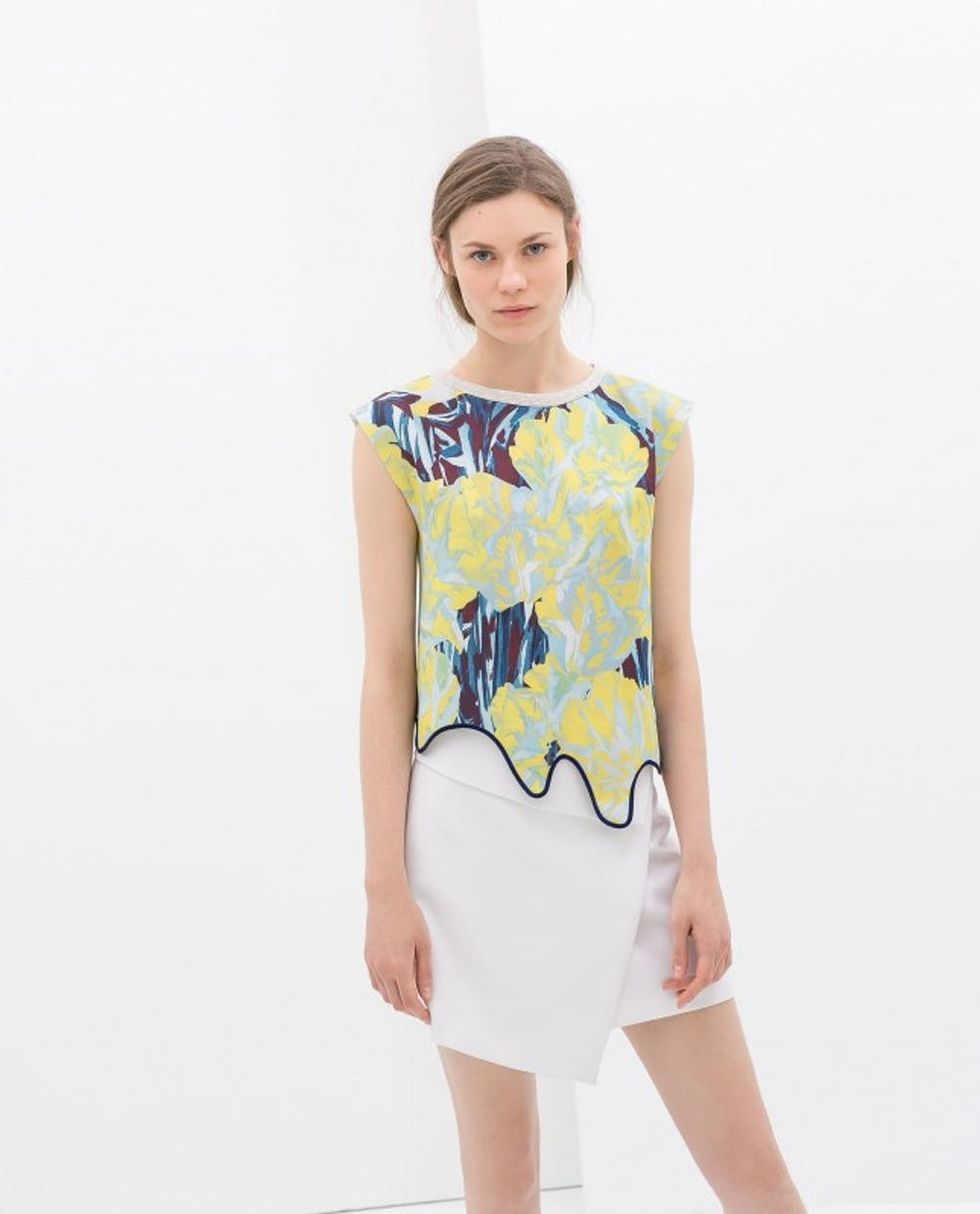 6. Printed T-Shirt With Uneven Hem ($20): We don't even have a name for this hem; it's just so unique. It looks so great combined with that drippy, painted floral print.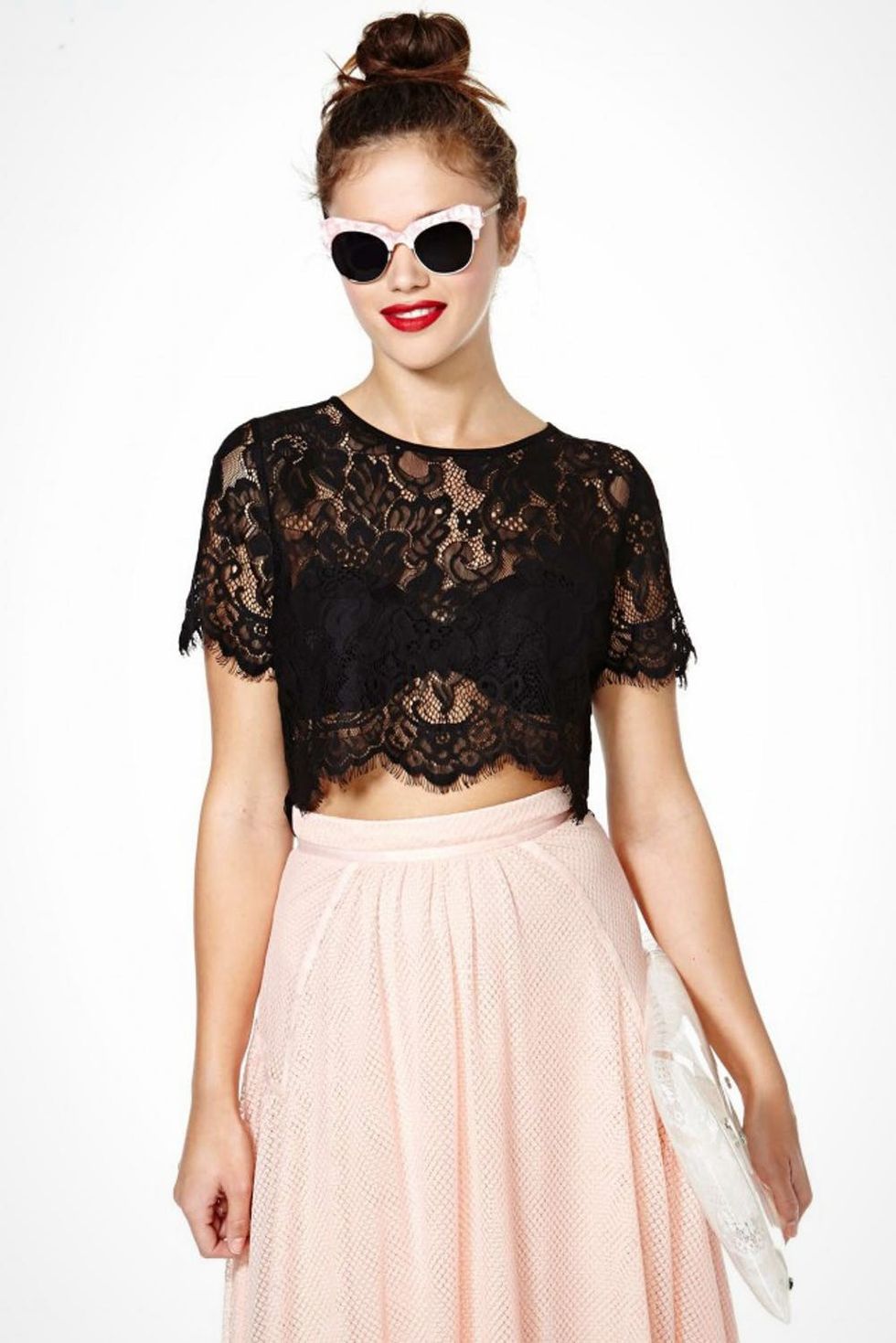 7. Persuasion Lace Crop Top ($52): Is this crop top sexy or what? Wear it with a nude bra or style it with a tank underneath for a slightly more modest look.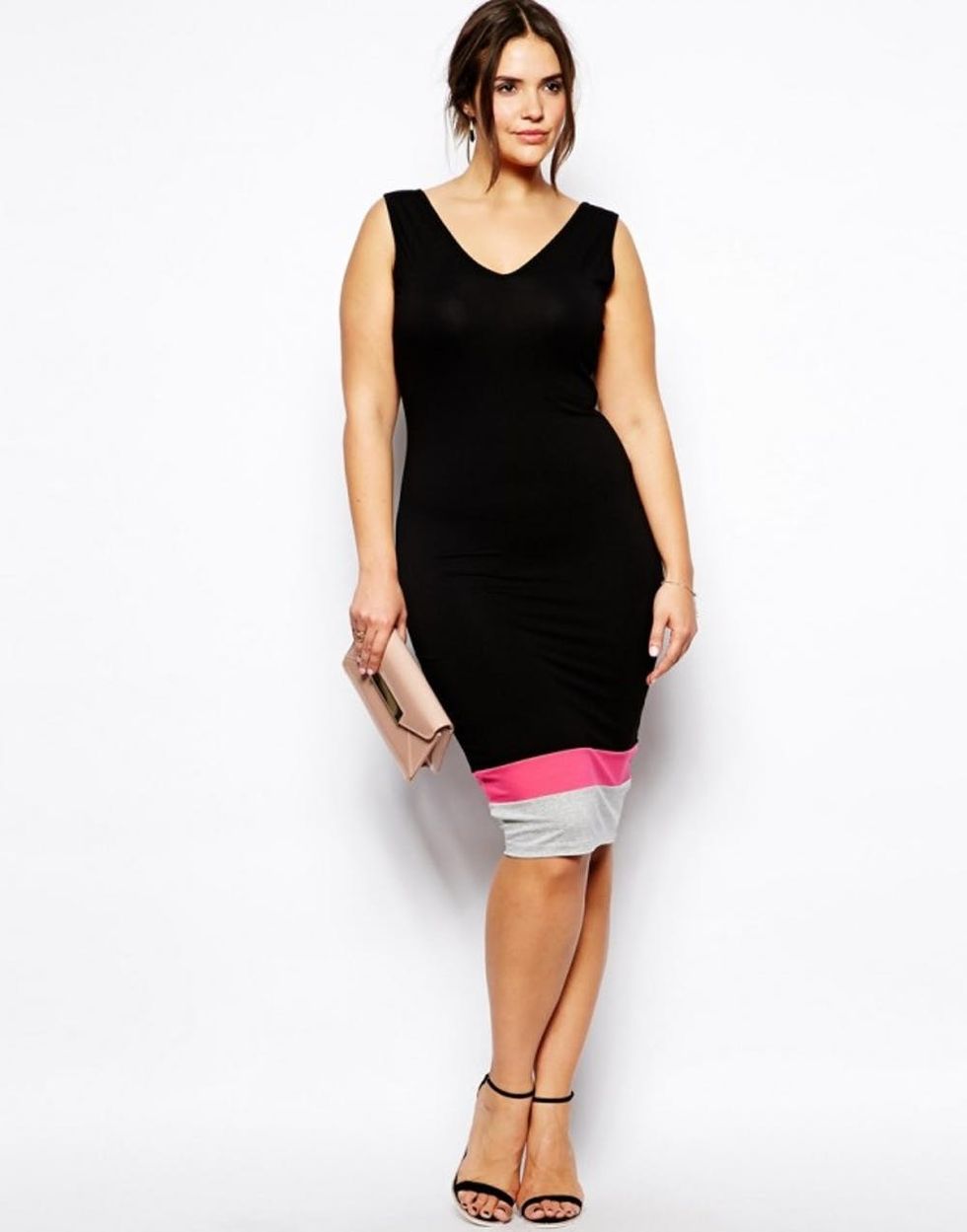 8. Curve BodyCon Dress With Color Block Hem ($27): The pink and gray color block hem adds the perfect amount of interest to this perfect LBD.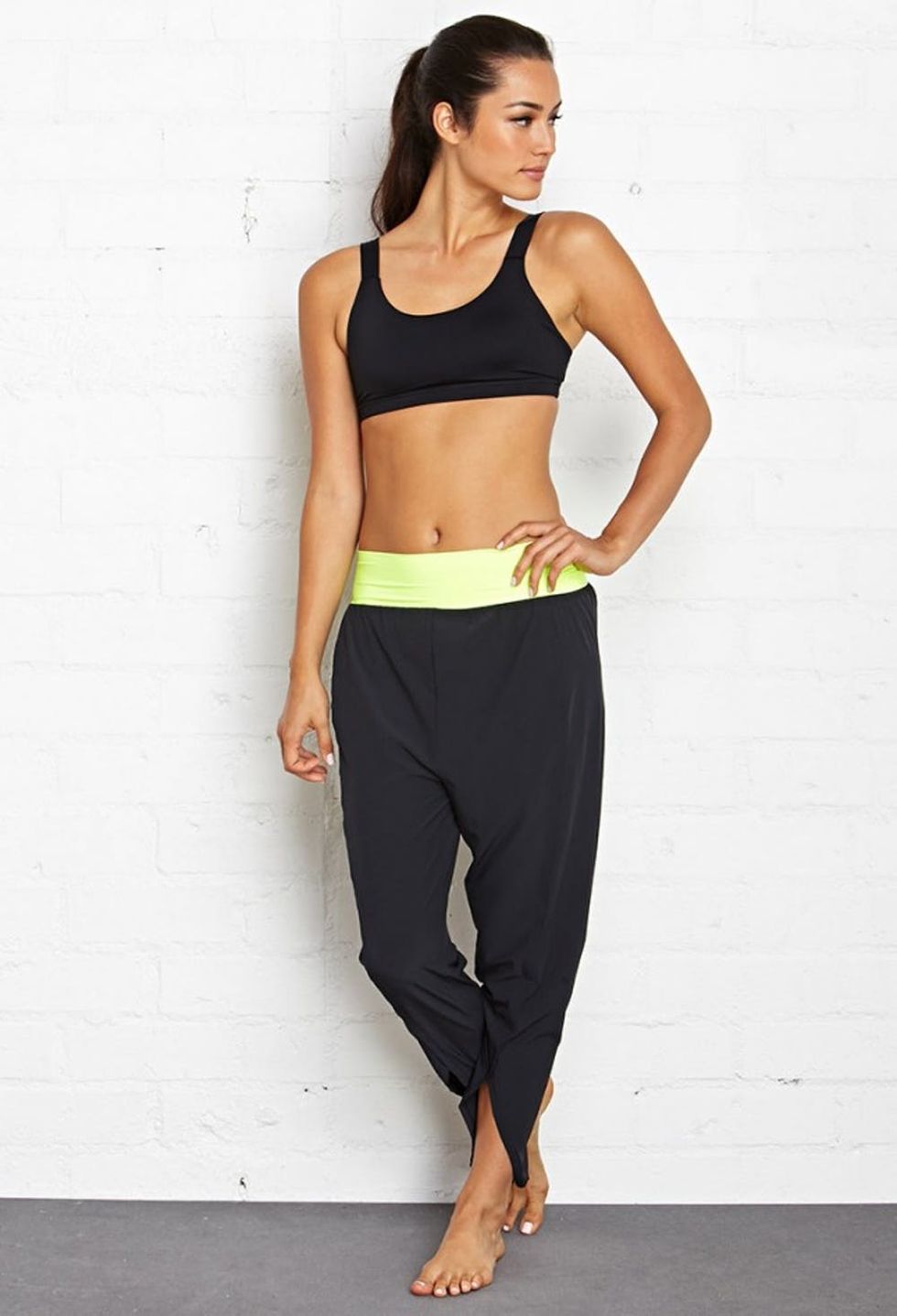 9. Tulip Hem Studio Pants ($18): Work out in style with these tulip hemmed pants. We love 'em so much, we wouldn't mind wearing 'em on the weekends, either.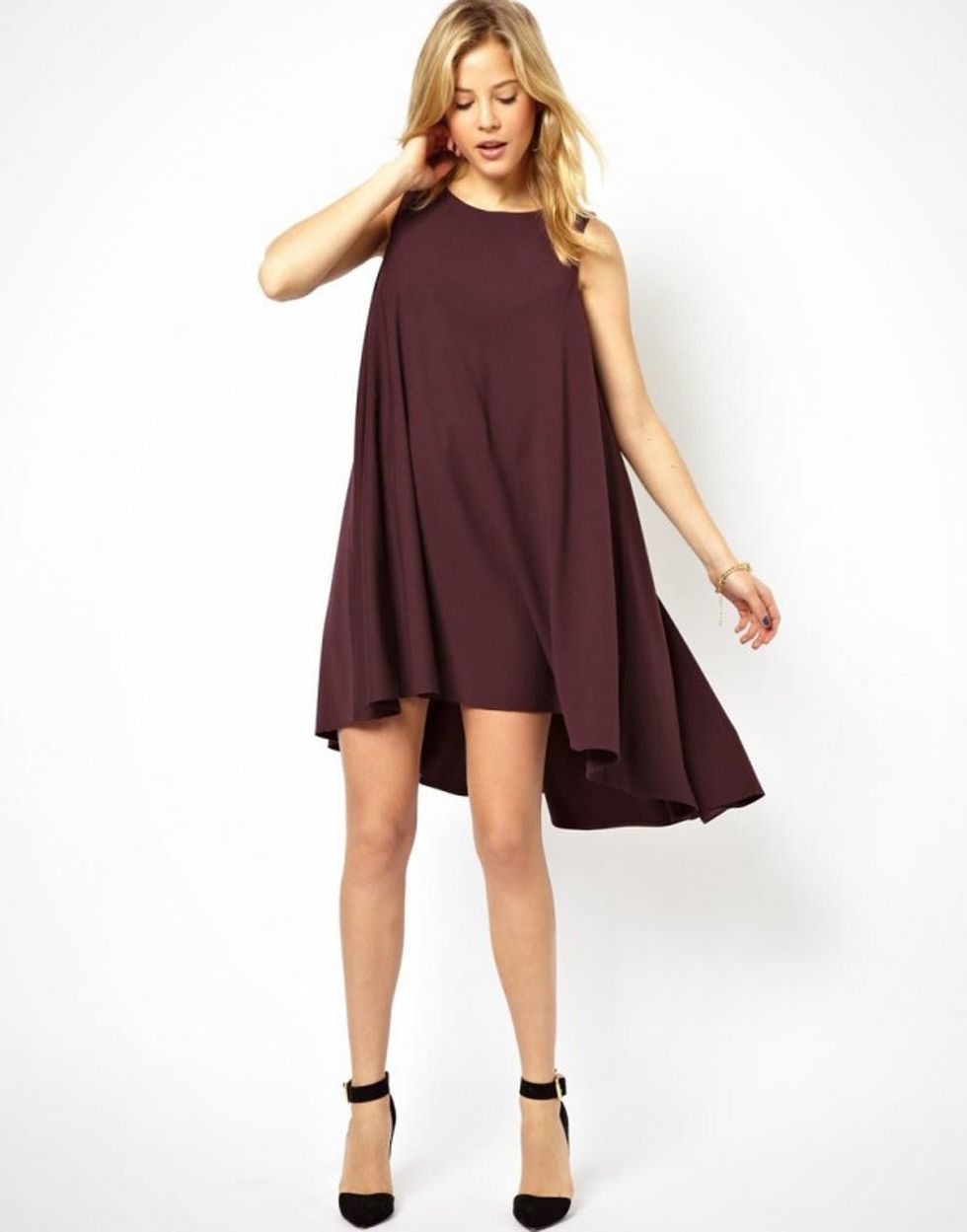 10. Swing Dress With Dipped Hem ($46): This color is BEAUTIFUL! Merlot is generally regarded as a fall and winter color, but we're totally rockin' this swing dress year-round.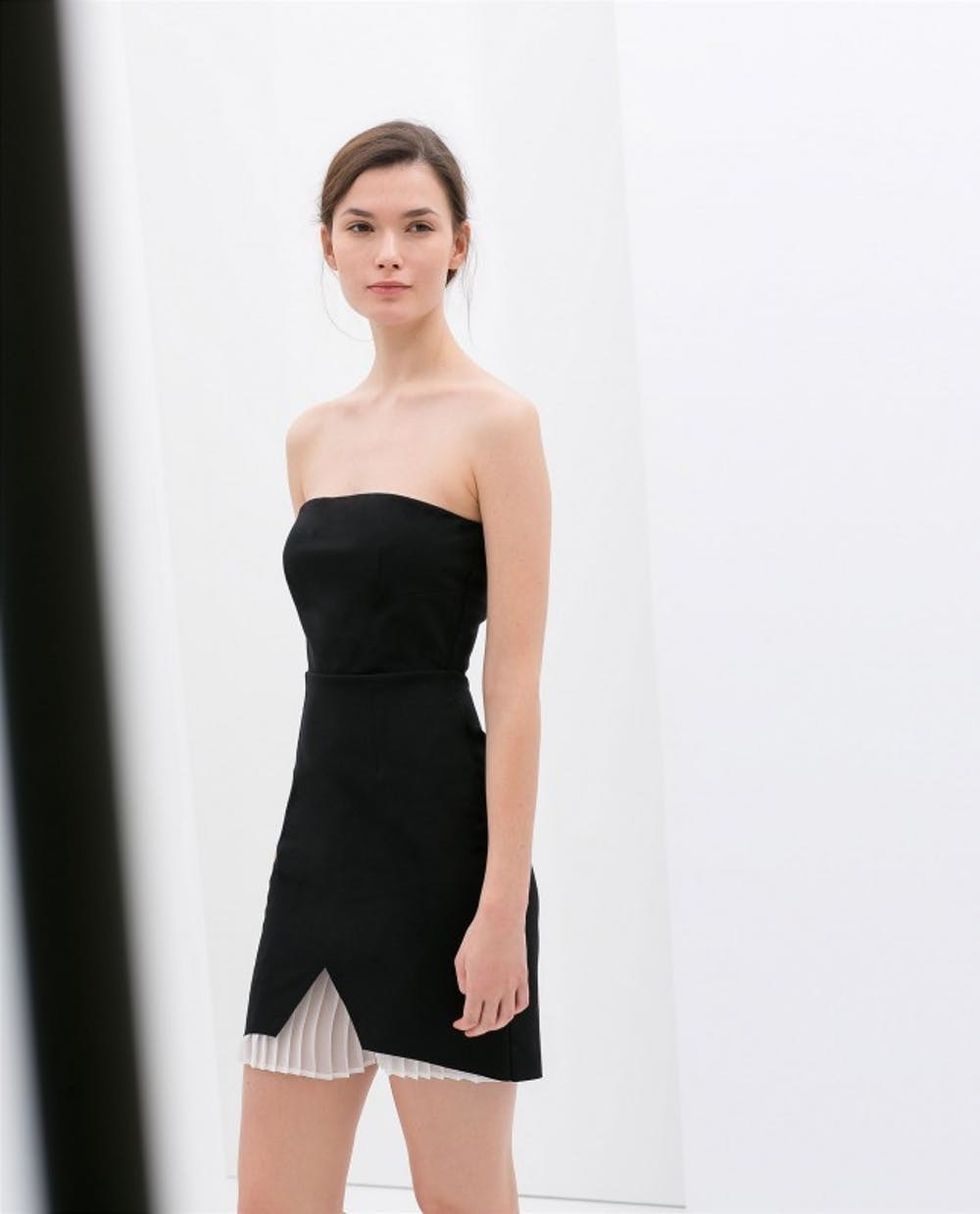 11. Dress With Fine Pleated Hem ($30): Peekaboo! This contrasting pleated hem is only visible from that tiny part in the front, but that's kind of what makes it so cool. And bonus, it's got a layer of pleats underneath.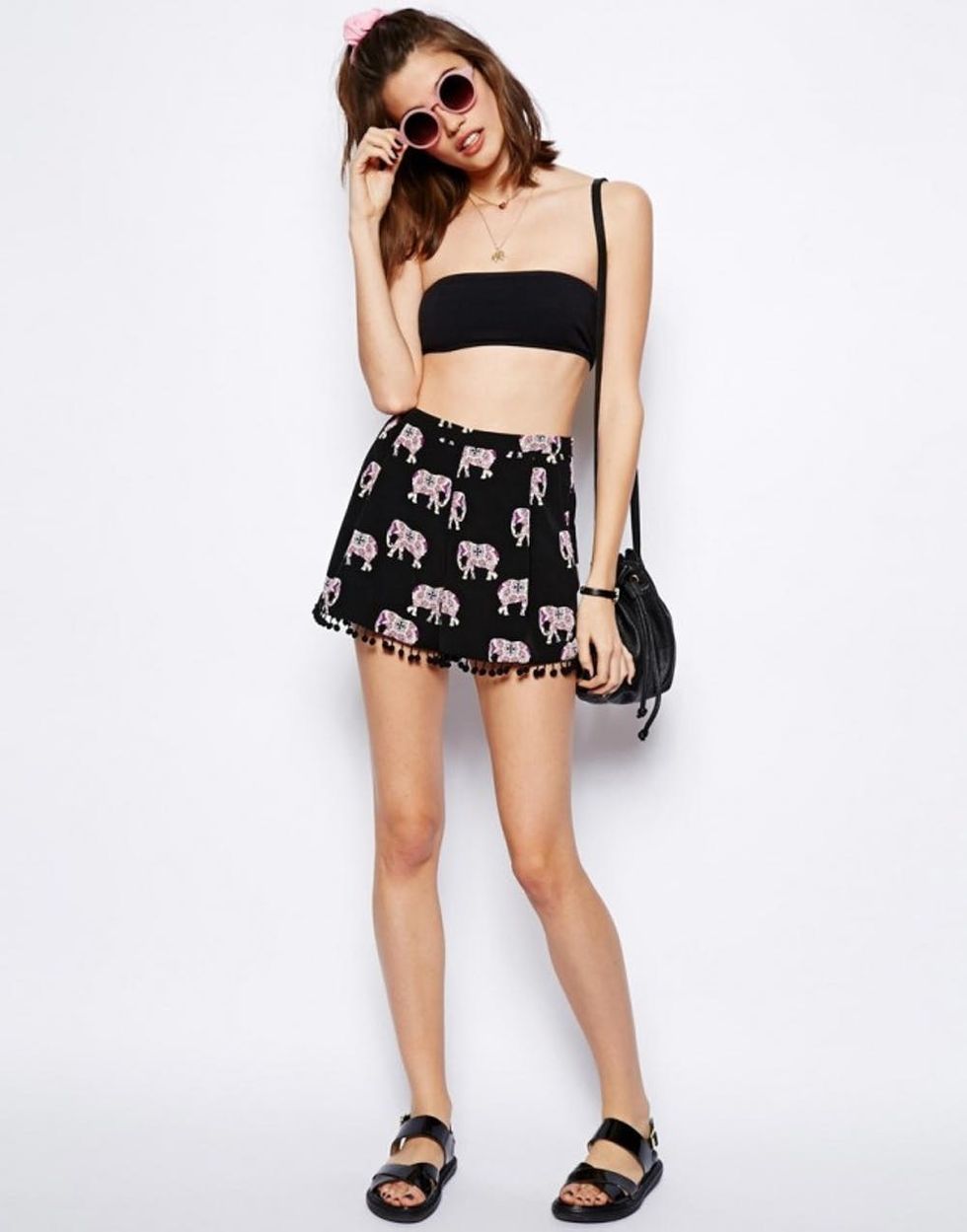 12. Shorts With Pom Pom Hem ($48): This elephant animal print is pretty whimsical itself, and the pom poms only add to that. We'd tuck in a simple white blouse for a casual, fun look you may even be able to rock at work.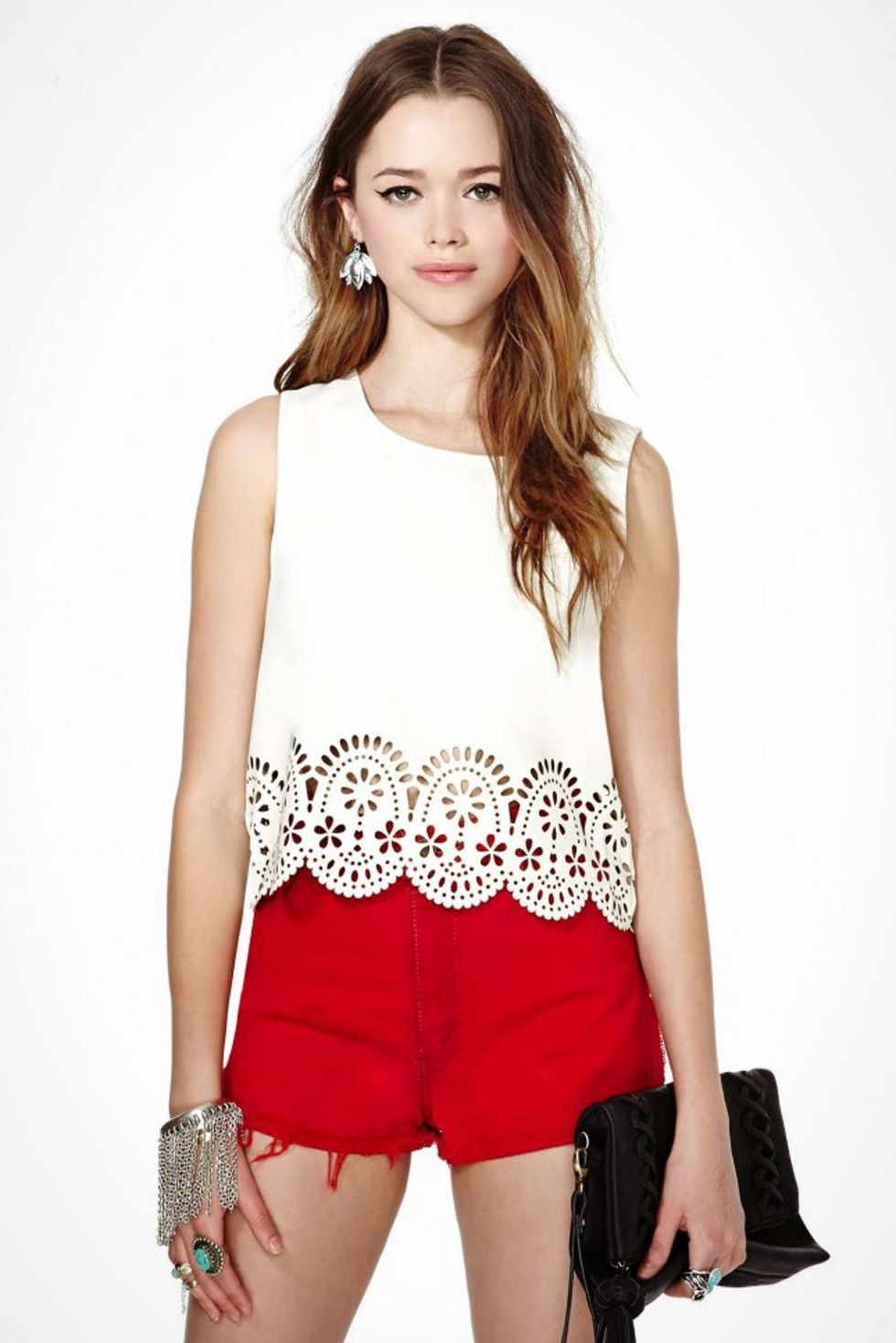 13. Stepping Up Laser Cut Top ($72): Oh, lasers. We love you so. This crop top is simple enough to be worn with practically anything, from a bright pair of shorts to a longer midi or maxi skirt.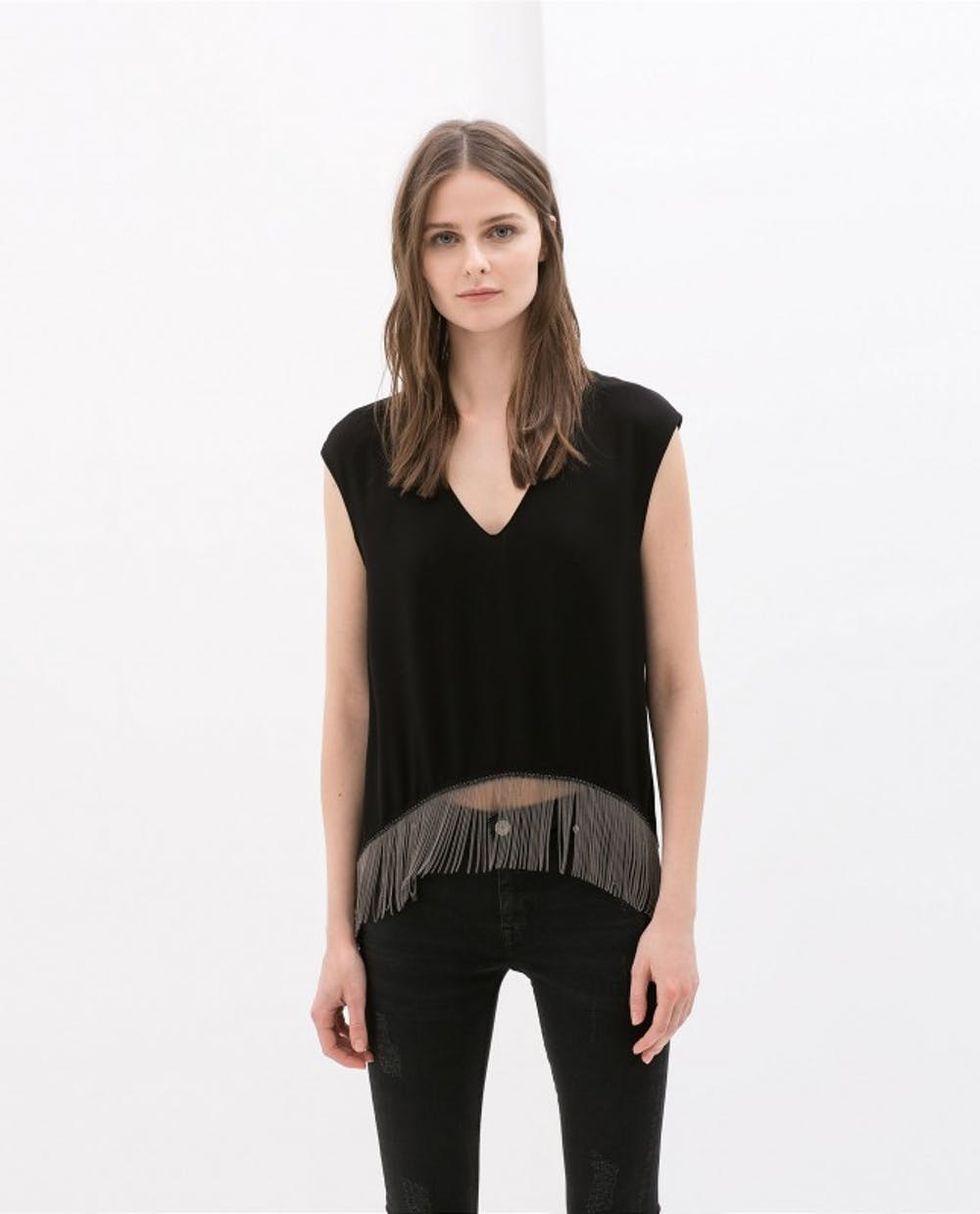 14. Top With Chain Hem ($36): Compliments will start rolling in the minute you try this top on. It's both chic and edgy at the same time.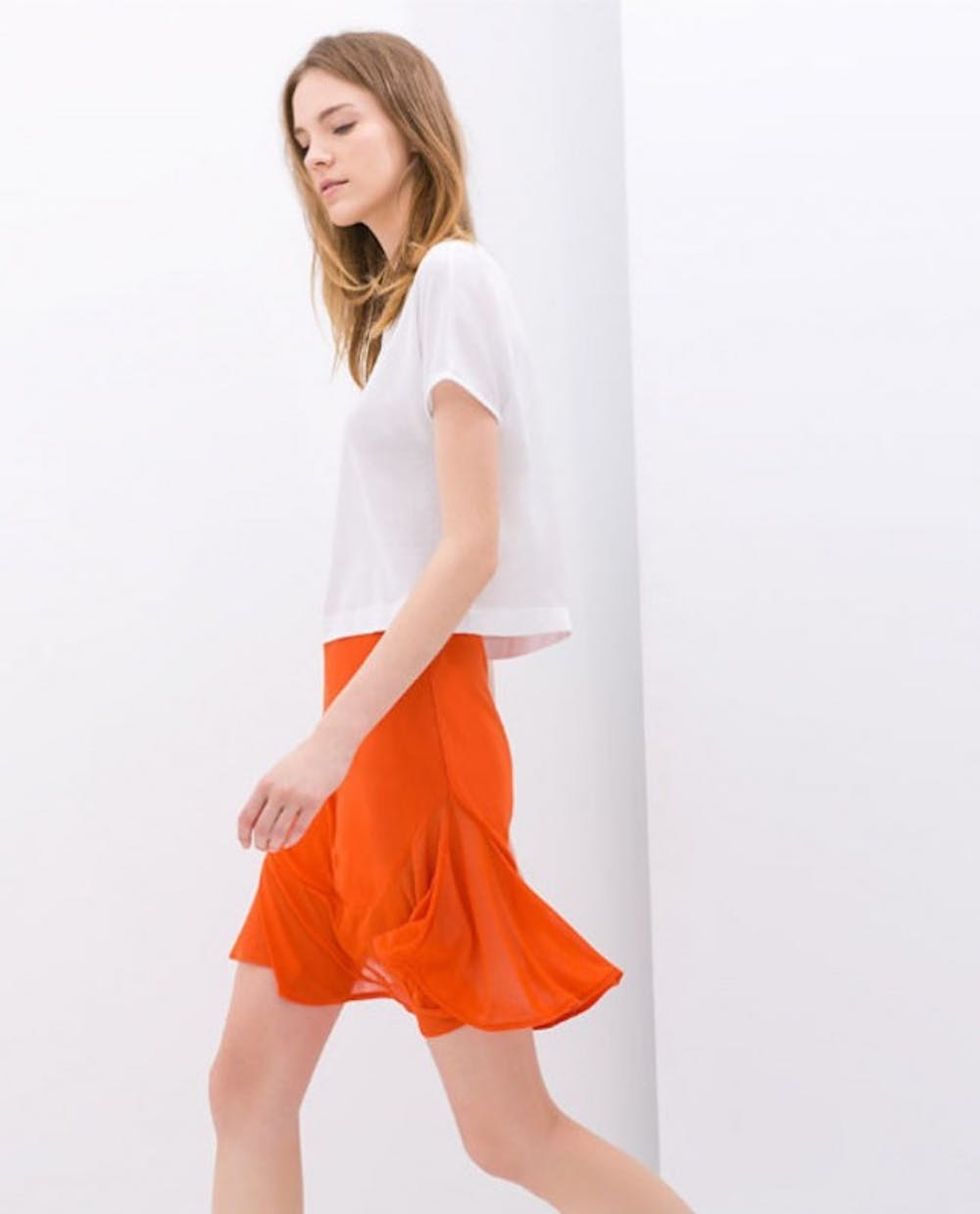 15. Skirt With Ruffle at Hem ($16): There are varying opinions on whether orange is truly the new black, but we absolutely heart this swishy skirt regardless. It's one of those pieces that is as fun to wear as they are to look at.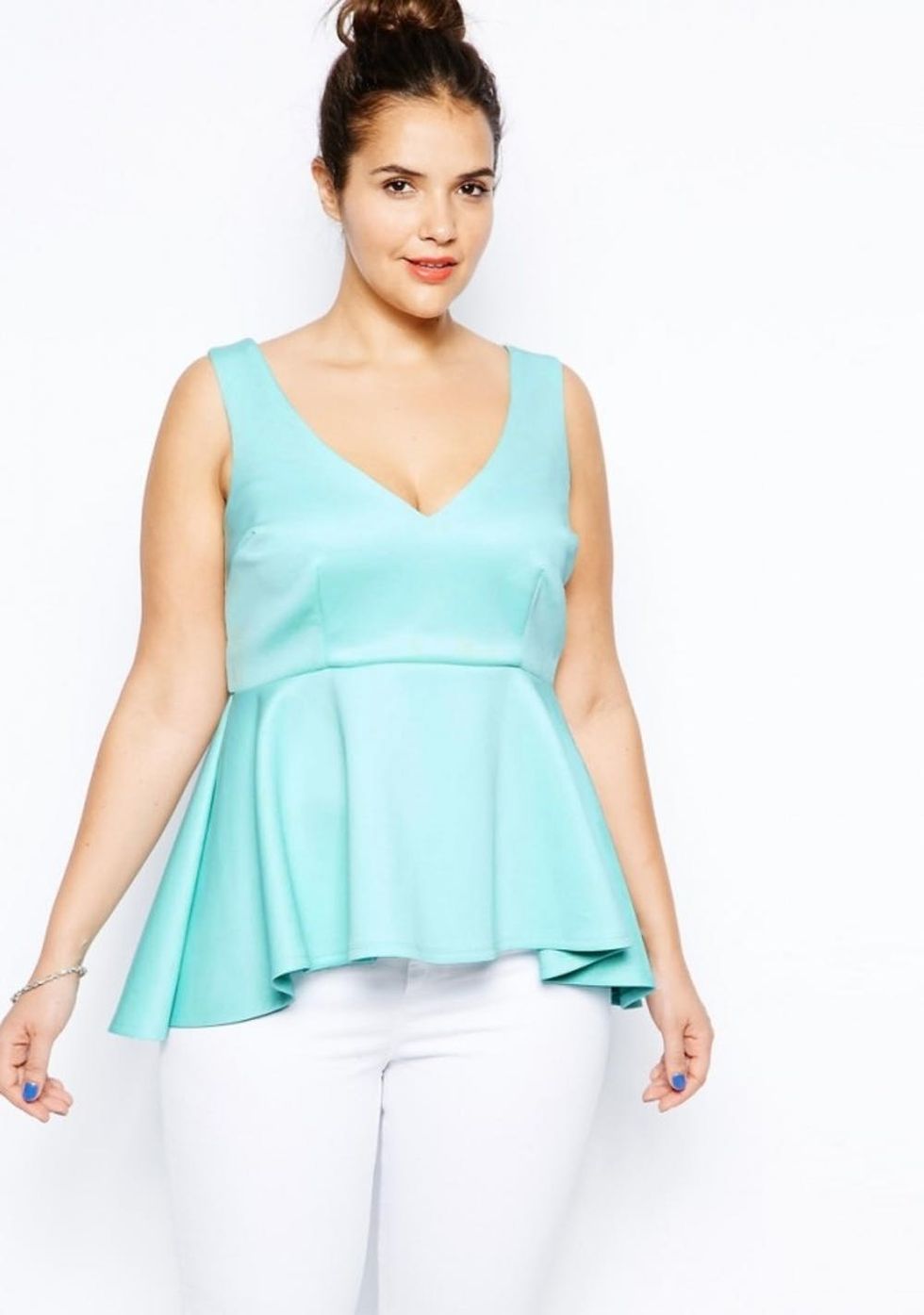 16. Curve Peplum V-Neck Top With Dip Hem ($61): Oh, this isn't your ordinary peplum top. It's a peplum top with a dip hem, which gives it an extra trendy boost.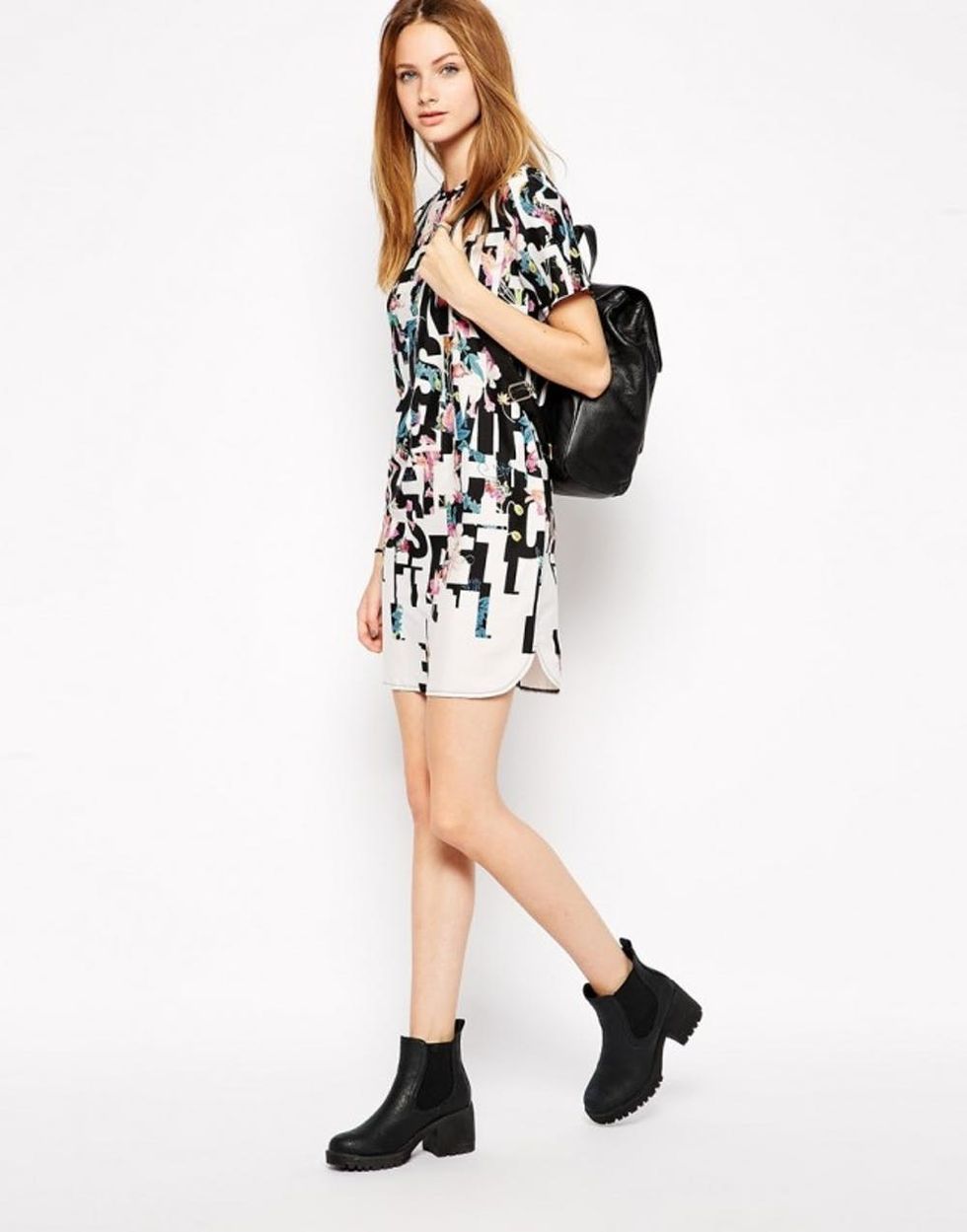 17. Floral Print Dress With Cuffed Hem ($42): Okay, this has got to the be the coolest floral print we've ever seen. It's made up of letters! All you need to complete this look is a pair of edgy black booties.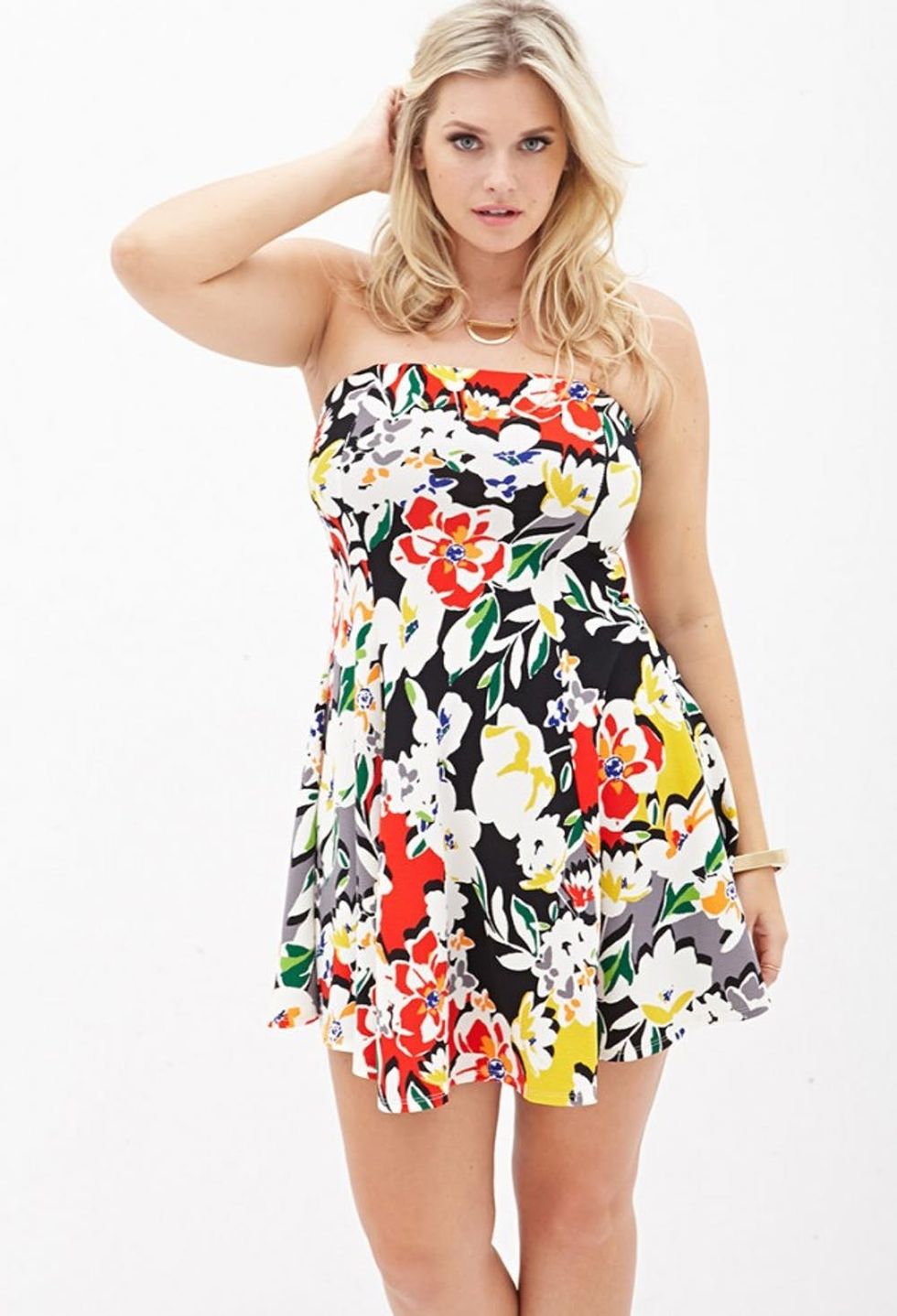 18. Strapless Watercolor Floral Dress ($18): Yup, you guessed it. We're ginormous fans of alternative floral prints. This watercolor one won us over within seconds.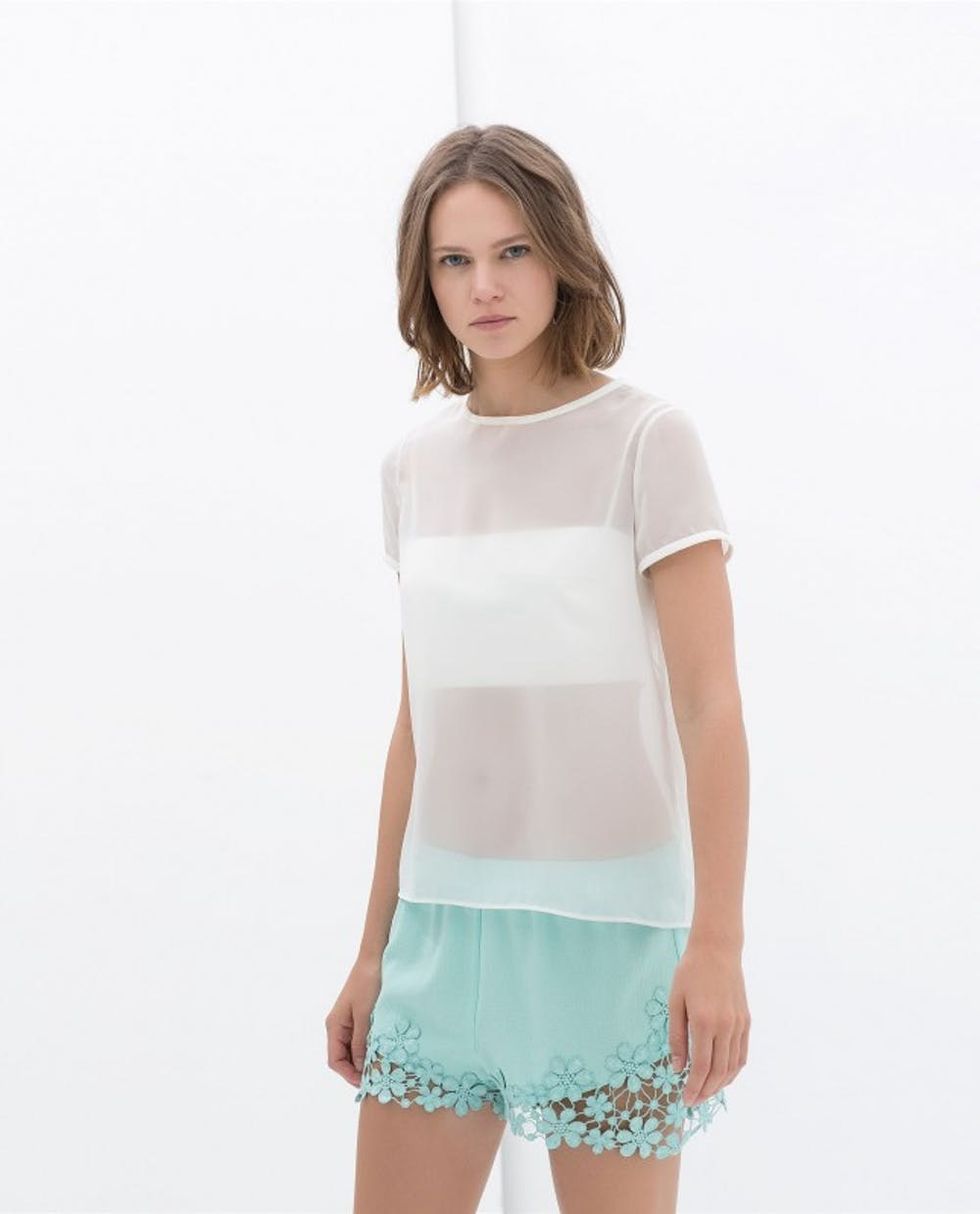 19. Shorts With Crochet Hem ($20): This ain't your grandma's crochet! The way the flowers contrast with the geometric lines connecting them is simply amazing.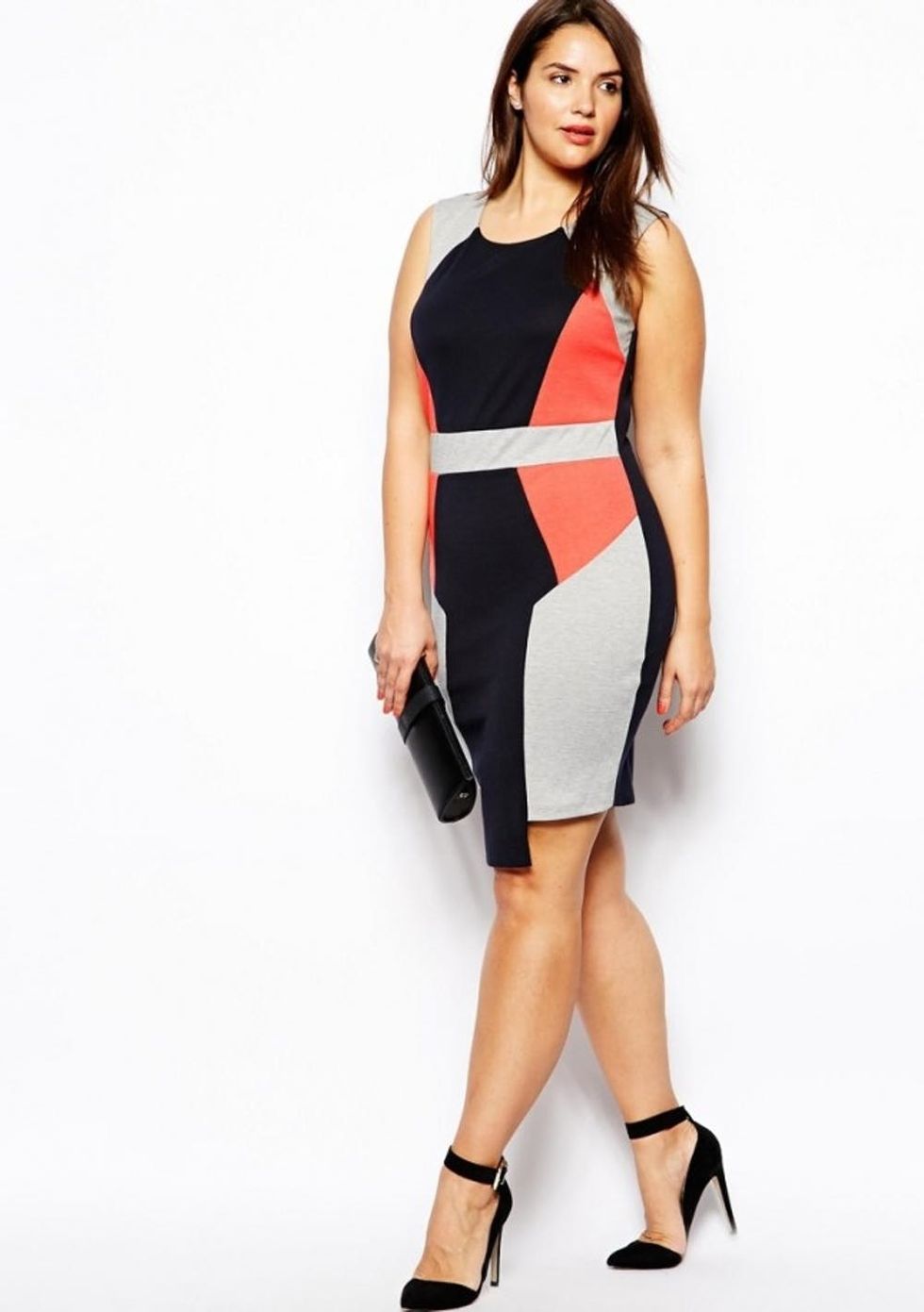 20. Curve Bodycon Dress With Stepped Hem ($42): Color block your life, ladies! This bodycon dress is so figure-flattering, especially with those colorful side panels.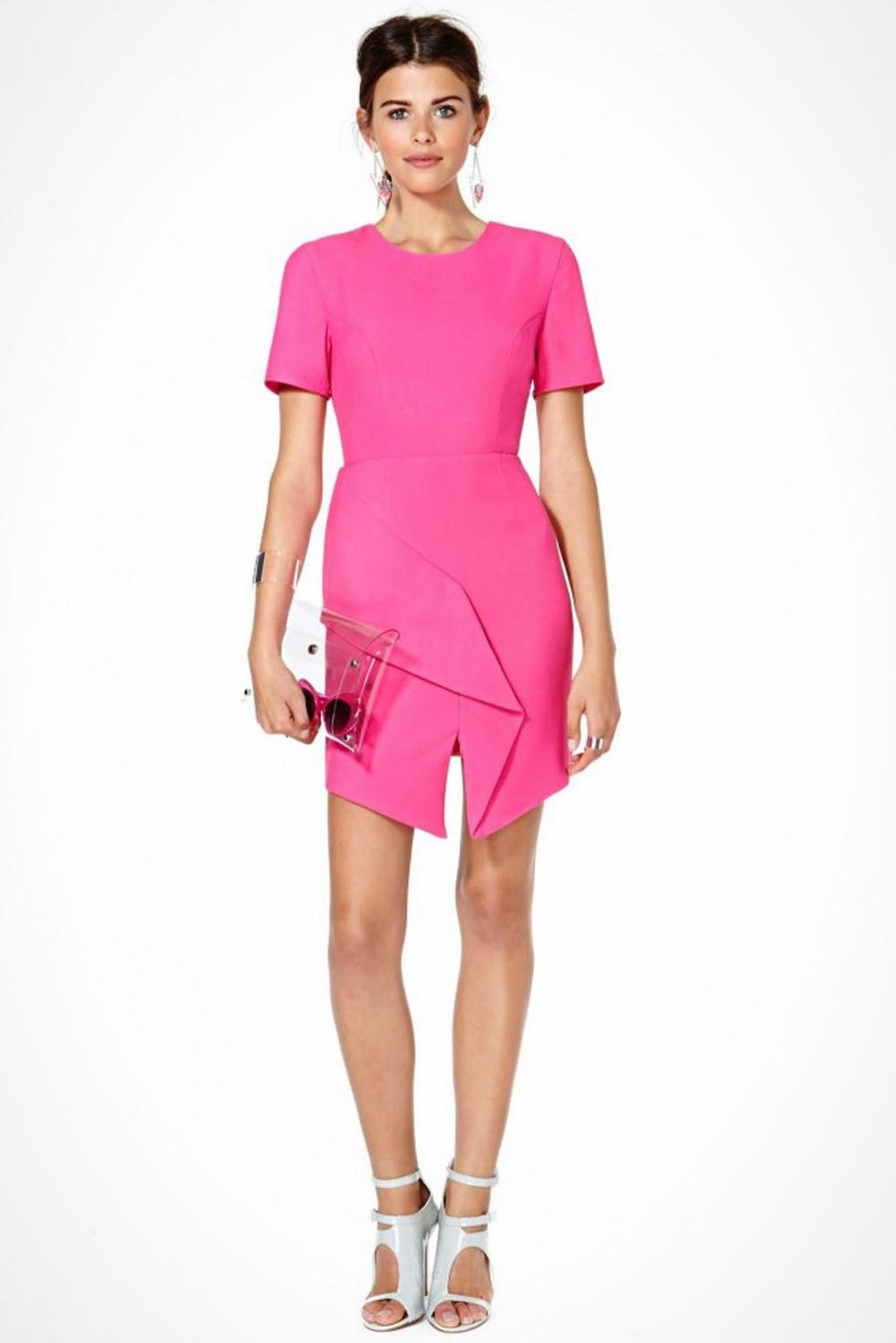 21. Stubborn Love Dress ($145): A split hem by itself would have been lovely, but that origami-like fold is like the cherry on top. One thing's for sure, all eyes will be on that your structural hem when you wear this one out.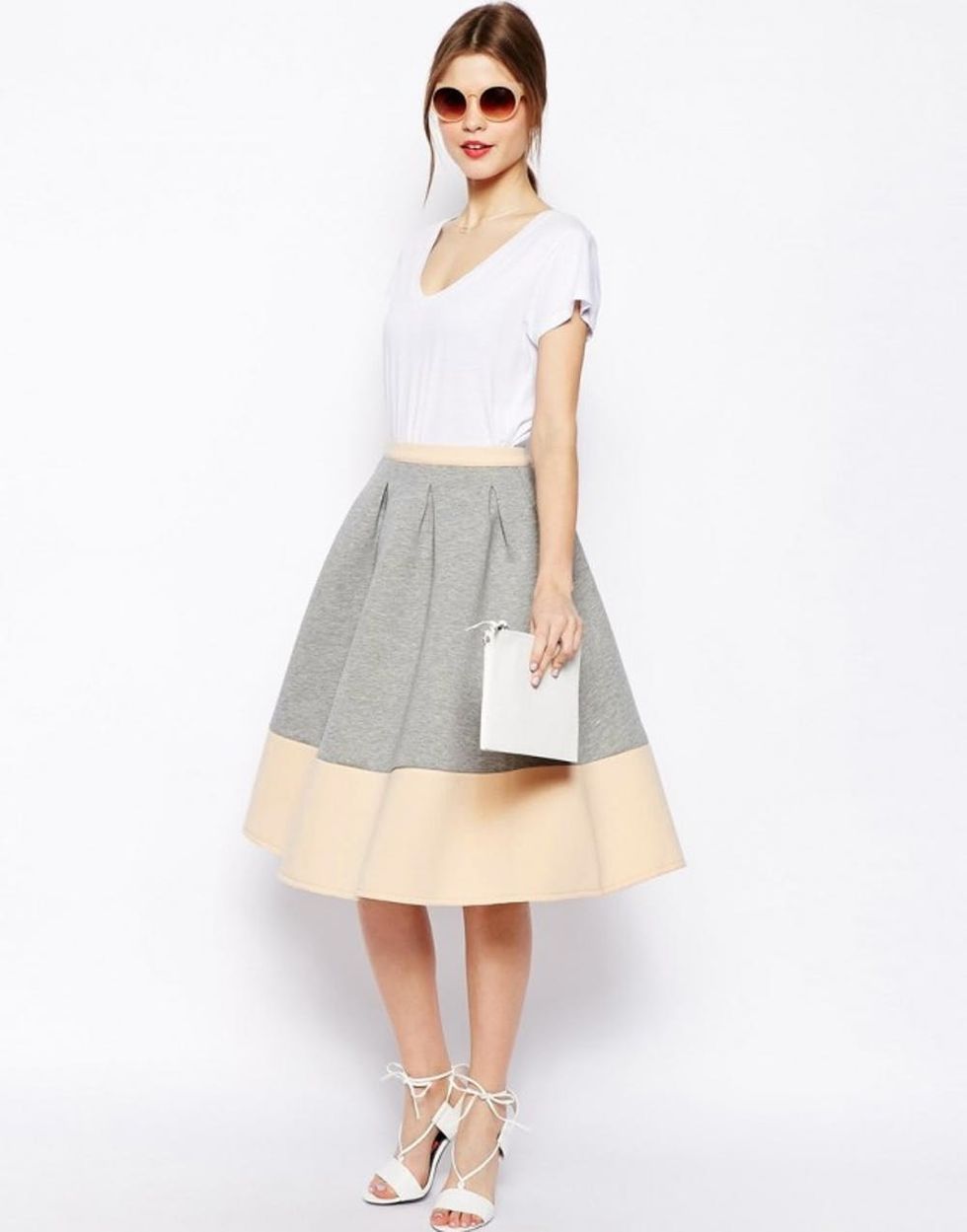 22. Bonded Sweat Midi Skirt With Contrast Hem ($86): This midi skirt looks like it walked straight off of a Chanel runway… and it's made of a knit jersey. Swoon!
So what do you think of these fabulously unique hems? Share your favorite with us in the comments below!