16 Insanely Pretty Make-Ahead Dessert Recipes for Easter
Mar 23, 2019

Preparing for an Easter get-together can take days. Weeks. Months, if you're really serious. There are creative Easter eggs to decorate, baskets to fill with candy, and a lot of food to assemble for Easter brunch. There are only so many hours in the day, and it's easy to let your grand dessert plans fall by the wayside in favor of, you know, sleeping. So do yourself a favor: Make your desserts ahead of time so you can kick back with an Easter-themed cocktail while your boo does the dishes and the kids (or your besties) are hunting for eggs. Here are the prettiest treats you can get ready ahead of your Easter bash.
---
1. DIY Pastel Peanut Butter Cups: Yes you can tackle these pretty pastel PB cups even a few days before your Easter brunch. (via Brit + Co)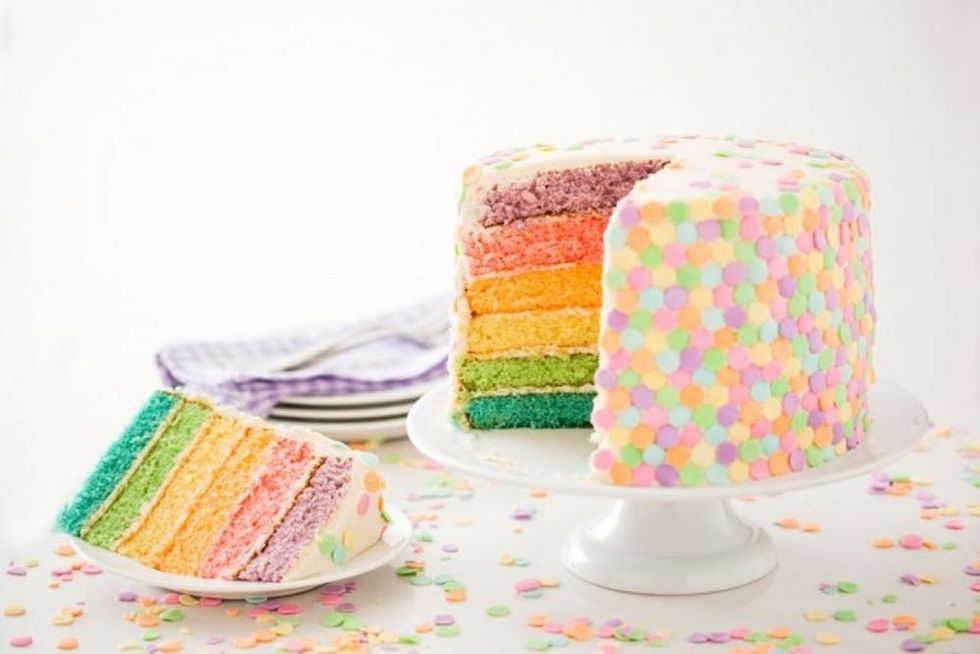 2. Spring Pastel Confetti Cake: Even if the flowers aren't in full bloom, this cake will compensate. Cutting into this beauty is like an explosion of springtime — and it's tasty to boot. (via Brit + Co)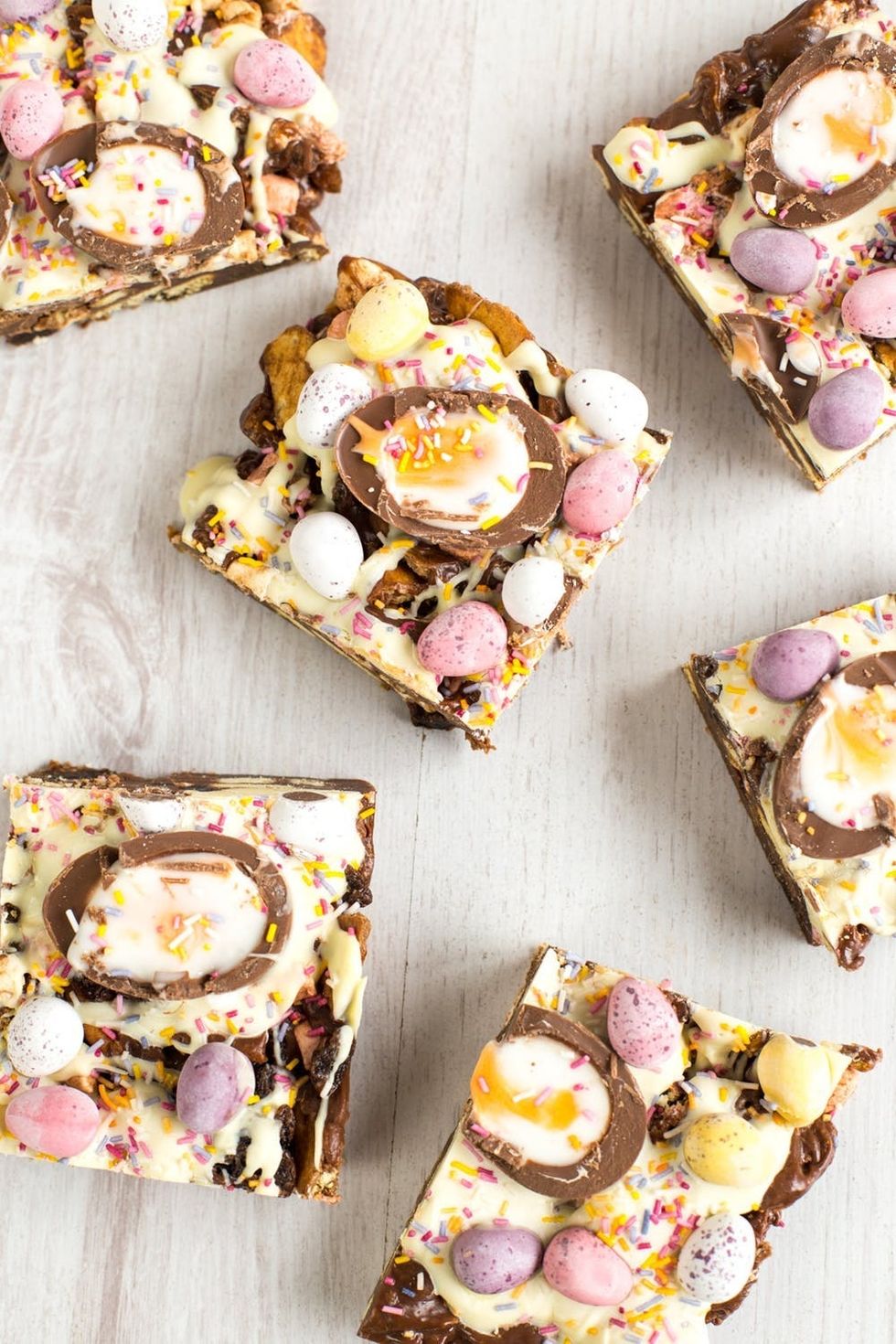 3. Cadbury Creme Egg Rocky Road Squares: : This festive treat requires melting chocolate and adorning it with crushed graham crackers, marshmallows, Easter candies, and Cadbury Creme Eggs. (via Brit + Co)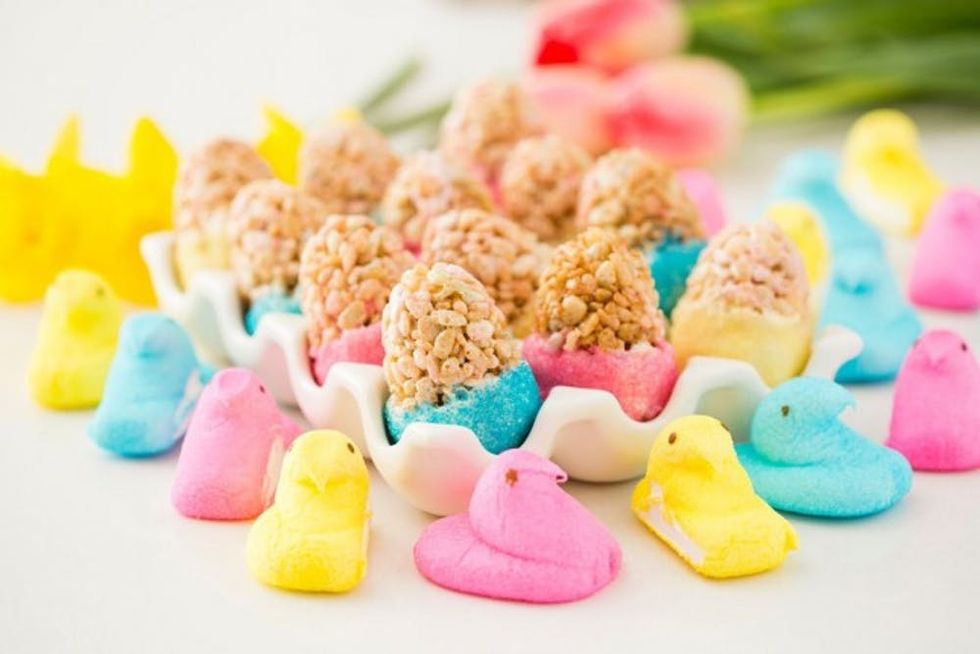 4. Peeps Rice Krispies Eggs: Your peeps won't be able to get over how cute these Peeps Rice Krispies eggs are. The mock egg shells are made from melted white chocolate coated with a layer of glitter sprinkles. (via Brit + Co)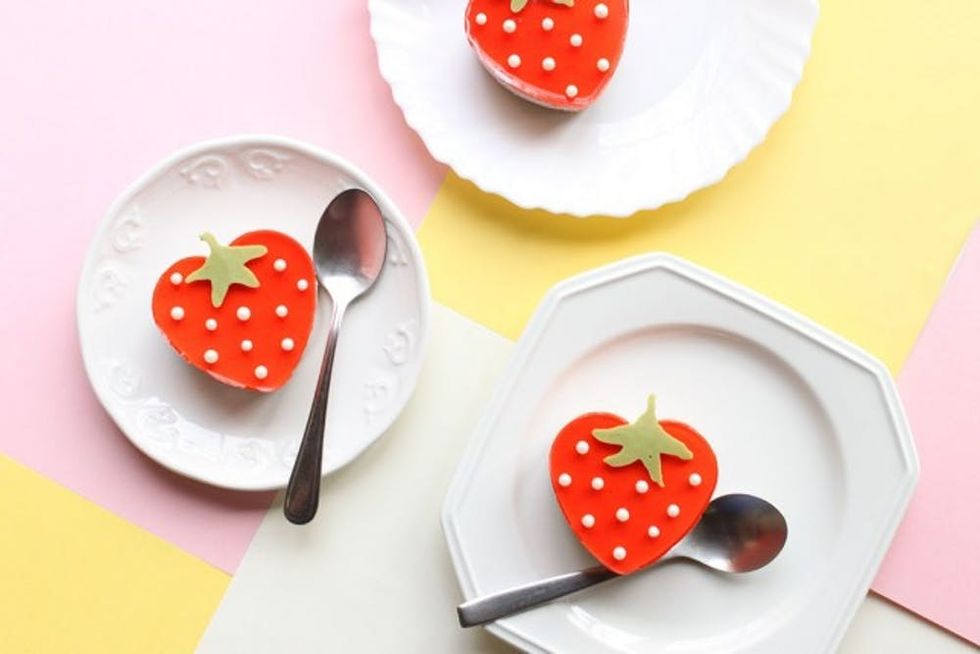 5. No-Bake Strawberry Cheesecakes: The joy of the no-bake dessert is saving valuable time and oven space. You can prep these no-bake strawberry cheesecakes up to two days ahead — all you need is a heart-shaped tray. (via Brit + Co)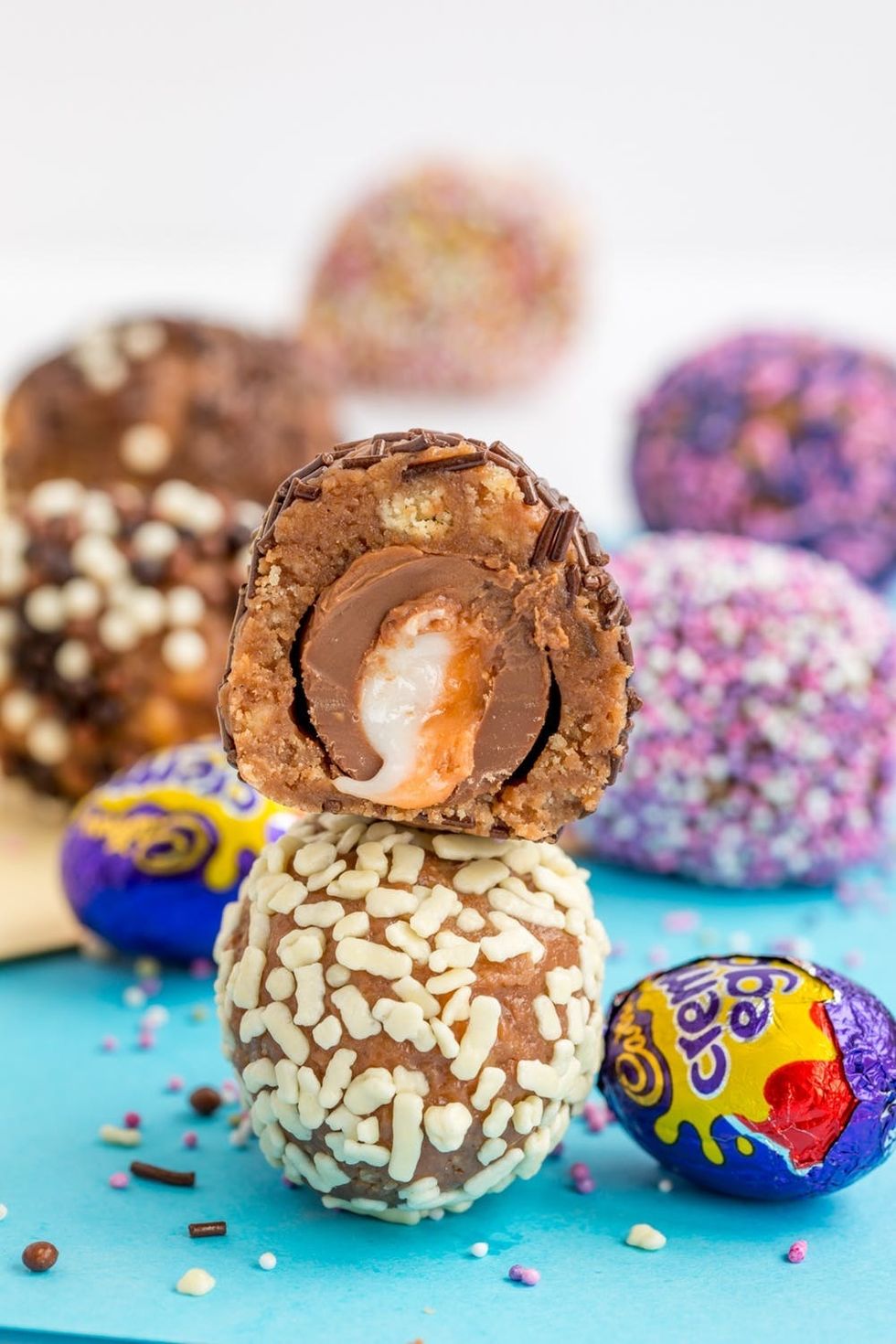 6. Creme Egg Truffles: These Easter egg cookie truffles are stuffed with Cadbury Creme Eggs. Just try not to eat them all before your guests arrive. (via Brit + Co)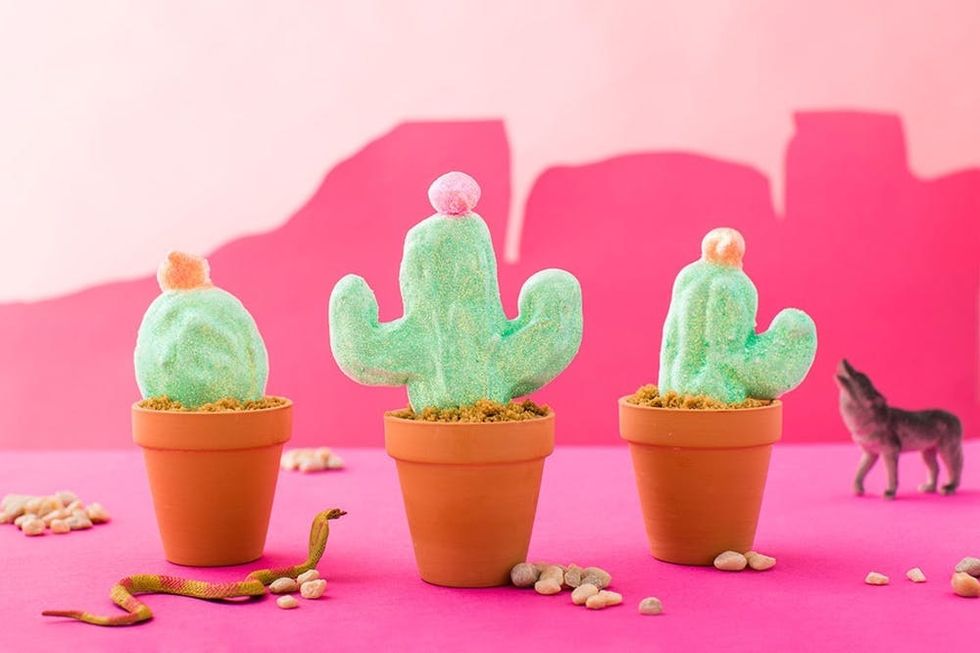 7. Cactus Peeps: Kids and adults alike will go wild for homemade Peeps marshmallows. We turned them into cactus, but go with your fave shapes. (via Brit + Co)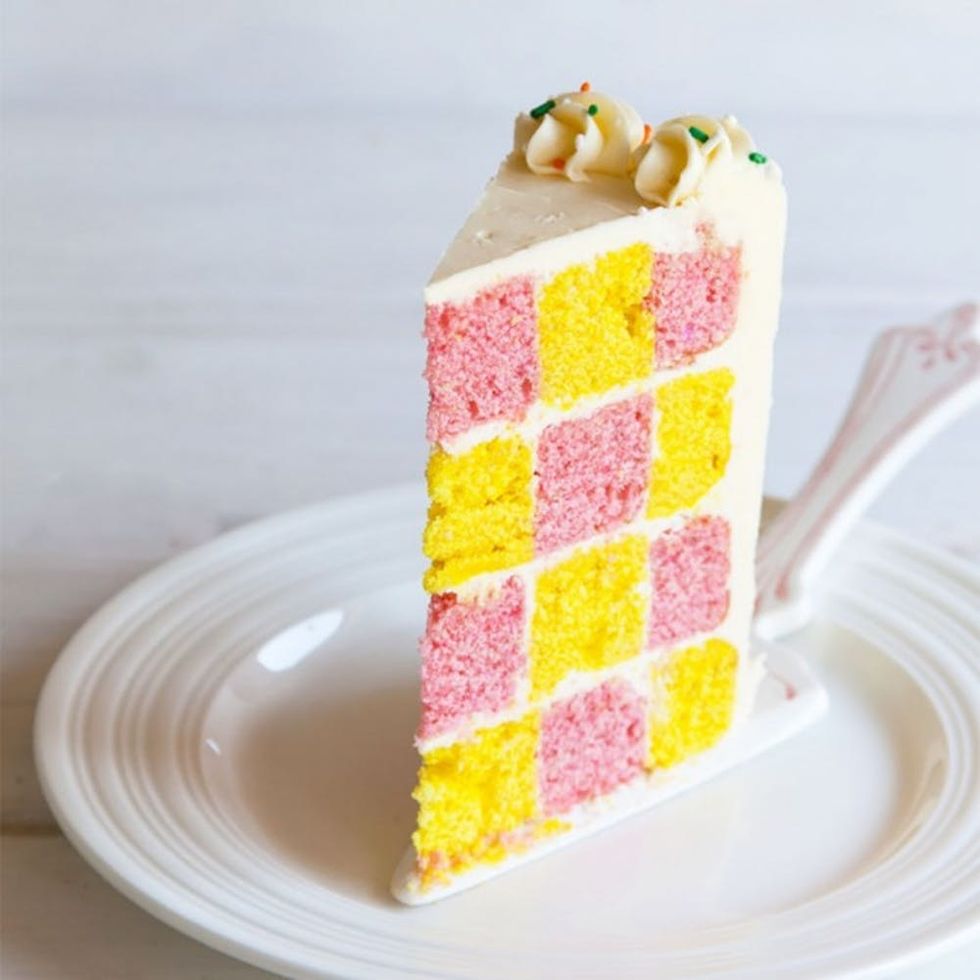 8. Checkerboard Cake: This cake is something the great British baker, Mary Berry, would call a "showstopper." Just look at it. How do you even do that? We'll show you with full instructions that are actually much easier than you'd think. (via Brit + Co)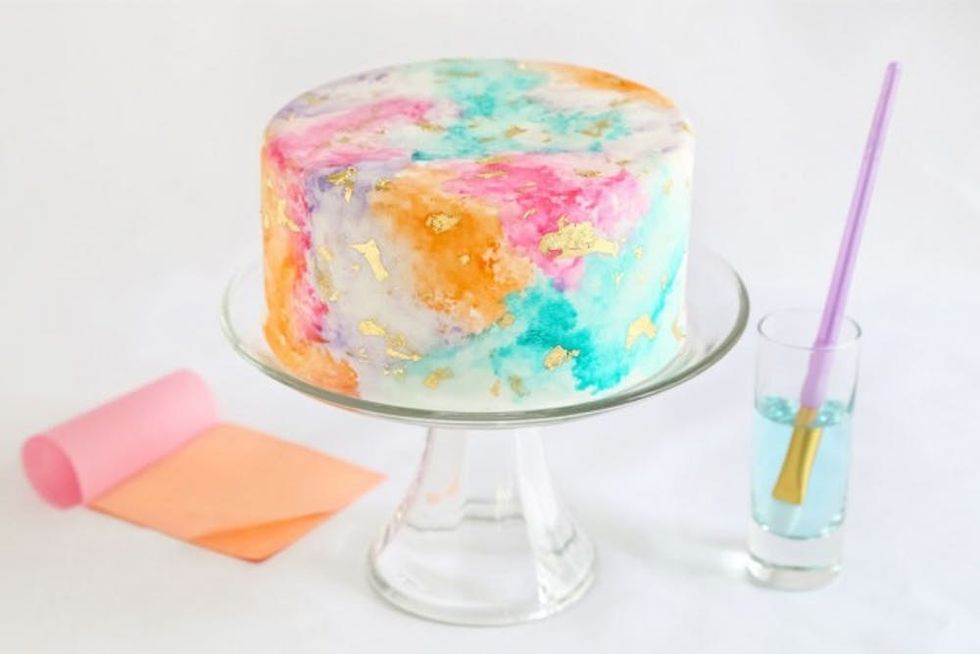 9. Gilded Watercolor Cake: This colorful cake blurs the line between food and art, literally. Put paintbrush to cake to create a pastel sponge-painted look. Don't forget the gold leaf. (via Brit + Co)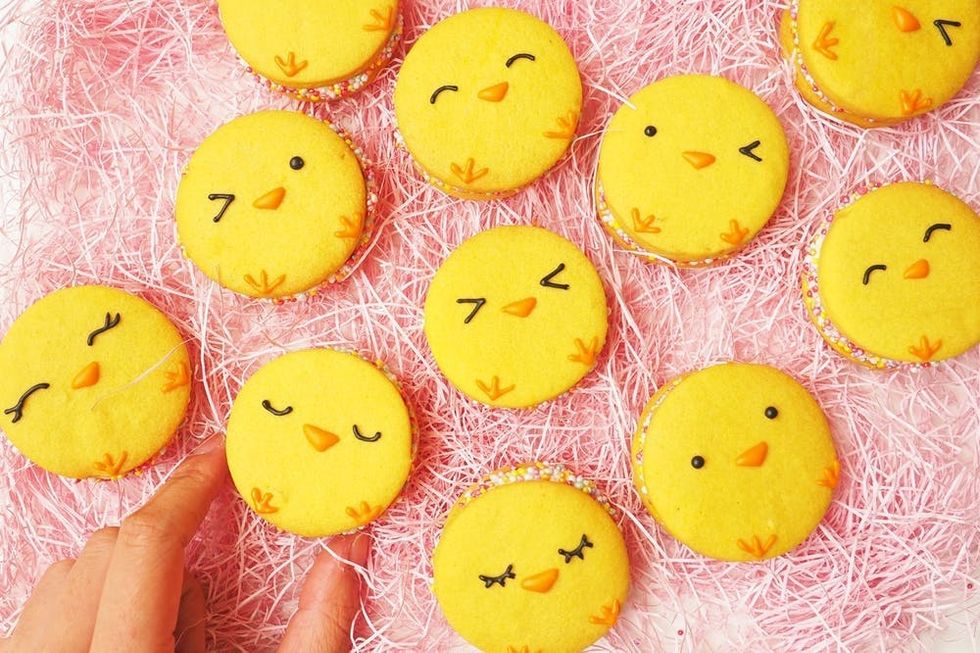 10. Chick Sandwich Cookies: These macarons are like little bites of spring itself. Once you learn how to bake these for Easter, you'll use any excuse to make them over and over again. (via Brit + Co)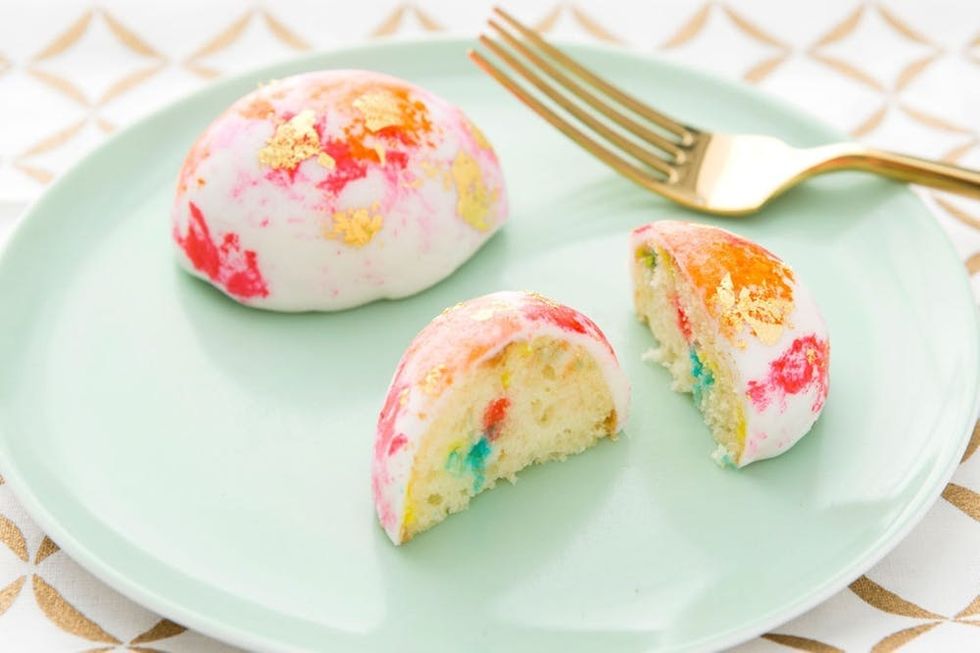 11. Watercolor Funfetti Easter Egg Cakes: These fondant-covered cake bites get their pizzazz from watercolored fondant. (via Brit + Co)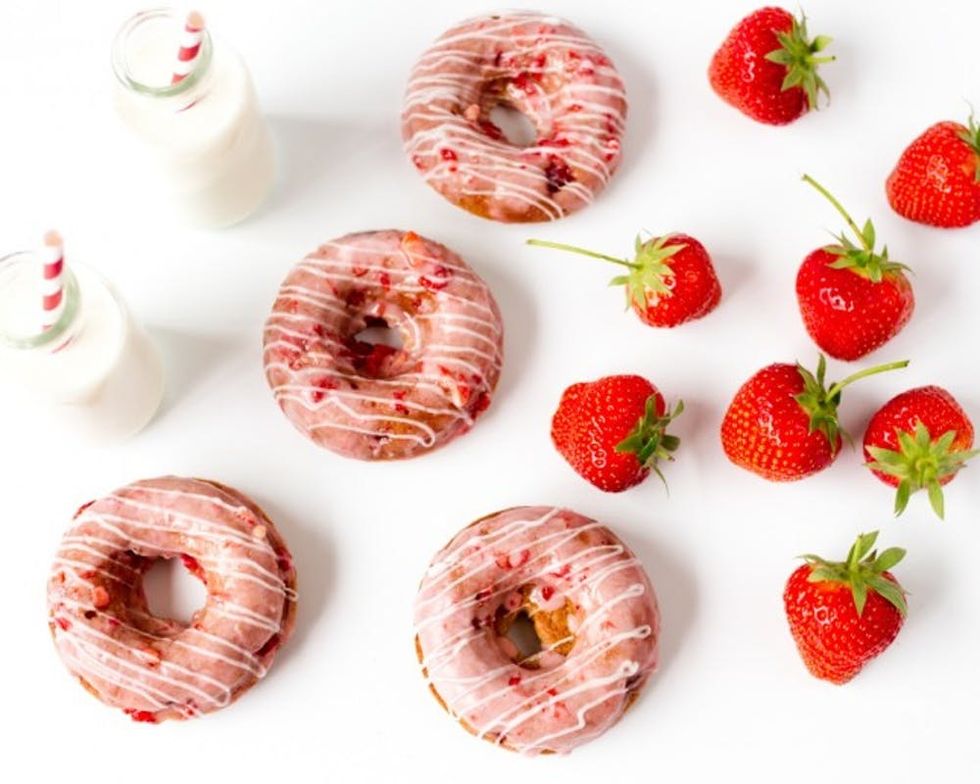 12. Strawberry Donuts: These aren't your typical fast-food donuts. Bake them, then seal these cake donuts in an airtight container after they cool. Then, on the day of, simply dip these babies in a festive pink strawberry Greek yogurt icing and let set. (via Brit + Co)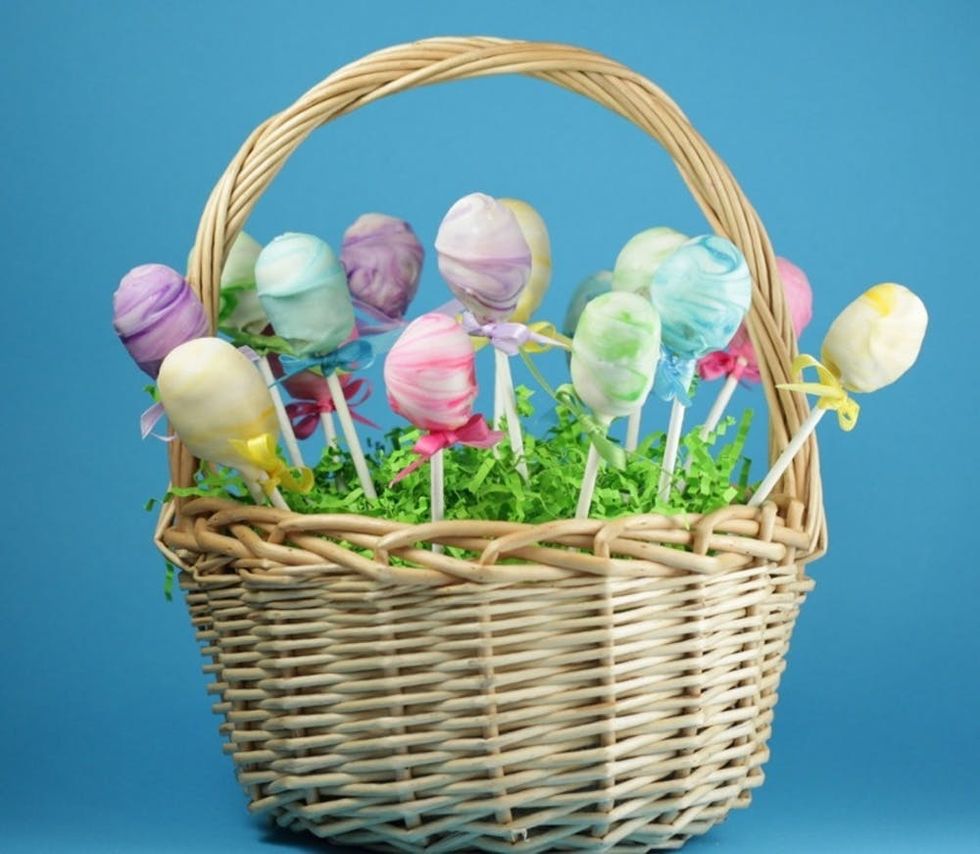 13. Easter Egg Cake Balls: Avoid an Easter candy hangover by assembling these darling Easter egg cake balls that let you get your sugar fix without going crazy. (via Brit + Co)
14. Four-Ingredient Truffles: Knowing you only need four ingredients to make these truffles takes their decadence to a whole other level. They're just as delicious as a more labor-intensive dessert — it's a win-win. (via Brit + Co)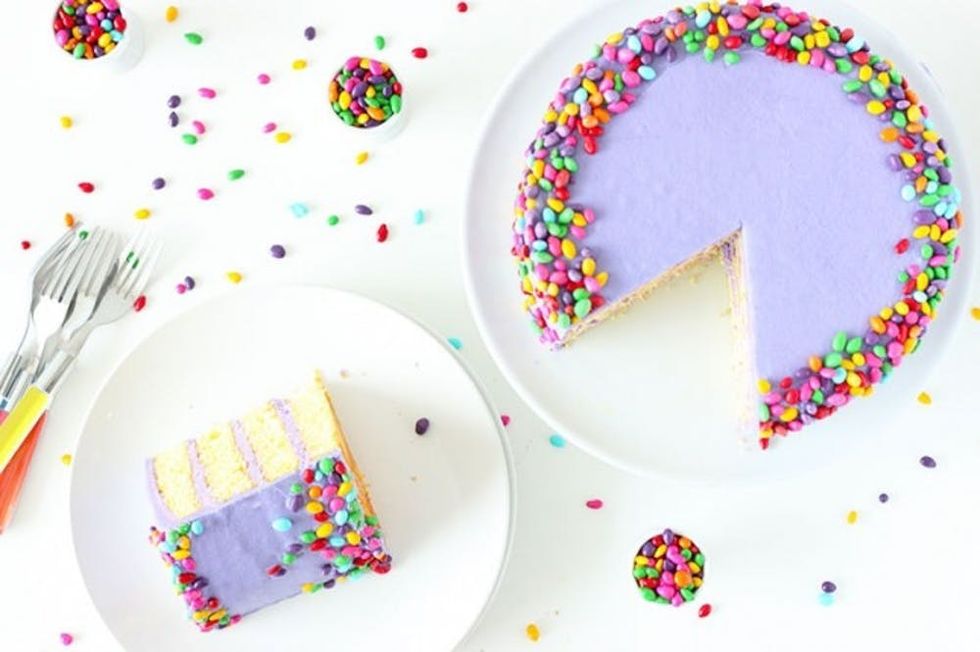 15. Lemon Lavender Champagne Cake: This cake wins Easter. The tasty dessert doubles as an eye-catching centerpiece, and an easy how-to gives you full instructions on recreating this beauty at home. (via Brit + Co)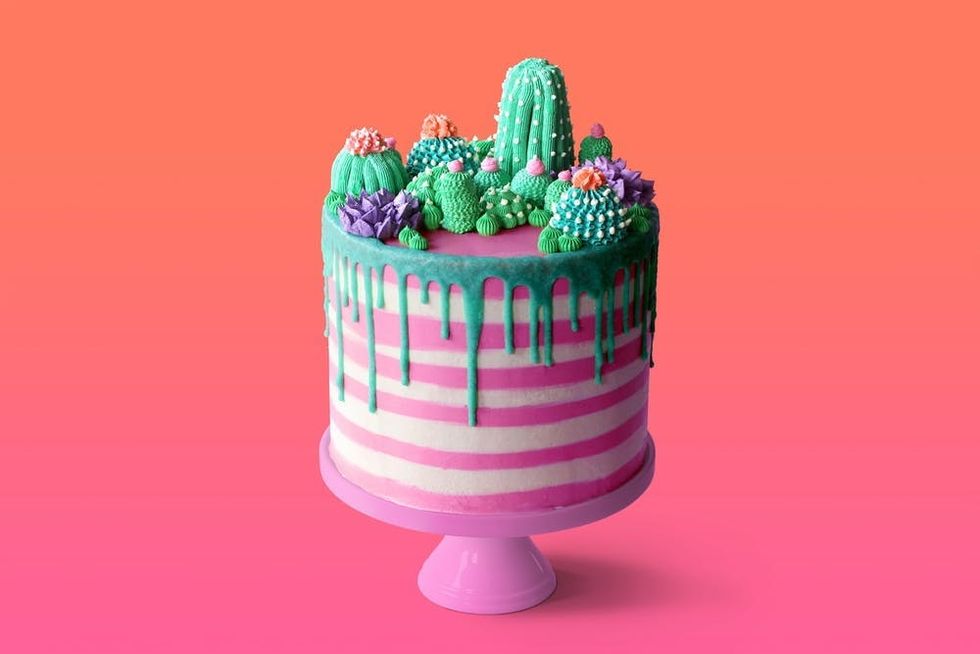 16. Cactus Garden Cake: Celebrate the season's blossoms with this vibrantly hued layer cake. Since it involves multiple batches of icing and cake, it's worth making it all a day or two in advance and assembling before Easter. (via Sugar Rebels)
RELATED: This Sugar-tastic Cake Decorating Class Will Turn Your Dessert Game *Way* Up
Brit + Co may at times use affiliate links to promote products sold by other, but always offers genuine editorial recommendations.
Dessert Recipes