For easier entertaining this New Year's Eve, turn to an old favorite: the punch bowl. By mixing up a big ol' batch of cocktails in advance, you'll be able to enjoy every last minute of your party and the final moments of the year. These 16 recipes are a great way to ensure that you don't find yourself stuck behind the bar making cocktails all night long. And if this bowlful of cheer doesn't quite fit into your aesthetic, consider another effortless option: the DIY drink bar. Cheers!
---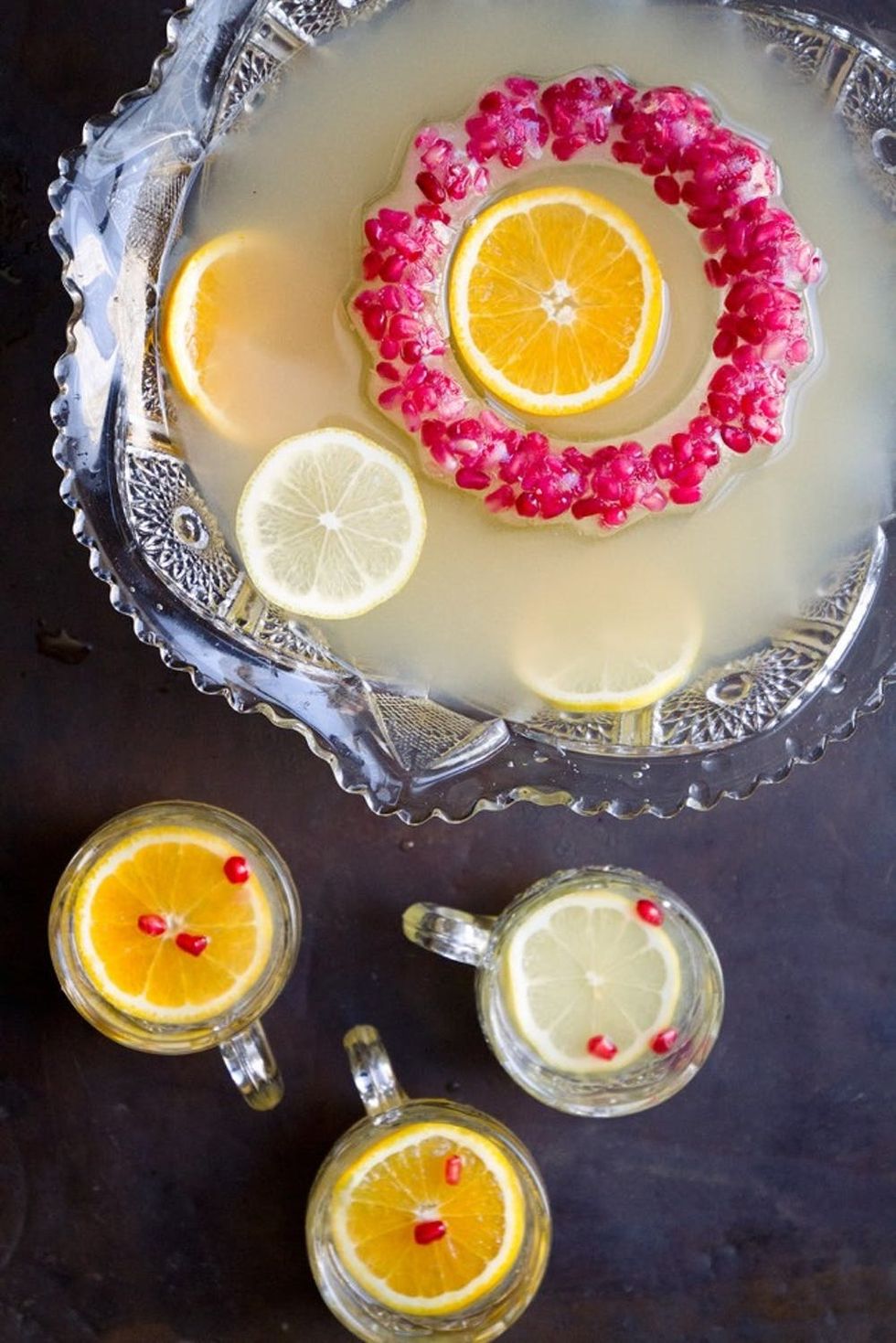 2. Horse + Carriage: Chamomile tea takes the classic French 75 in a delicious new direction to create this bowlful of fun. (via Saveur)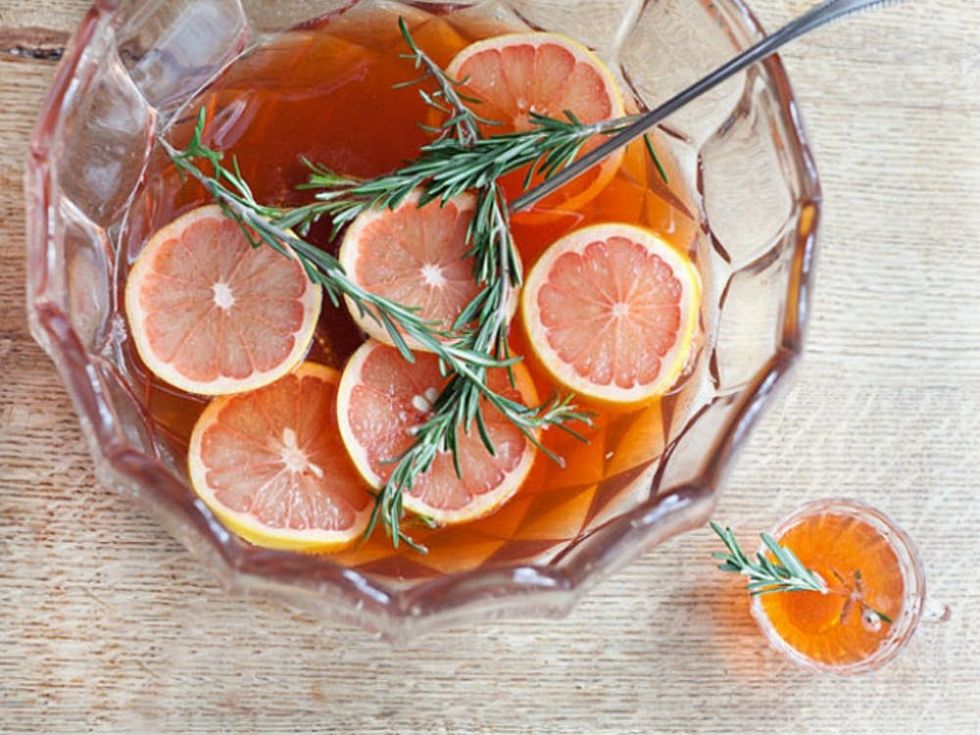 3. Rosemary Baby: There's so much to love about this hilariously-named rouge punch — it's herbal, bitter, fruity and tart all at the same time. (via Serious Eats)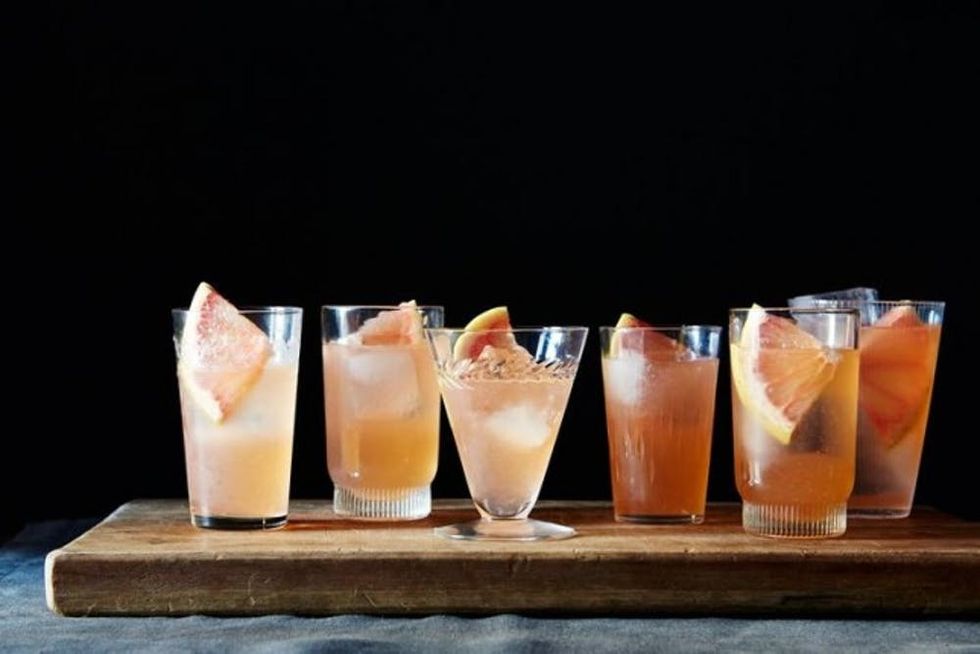 4. Bowery Punch: A delicate balance of liquor, fruit juice and effervescence makes this a punch that's sure to please everyone at the party. (via Food52)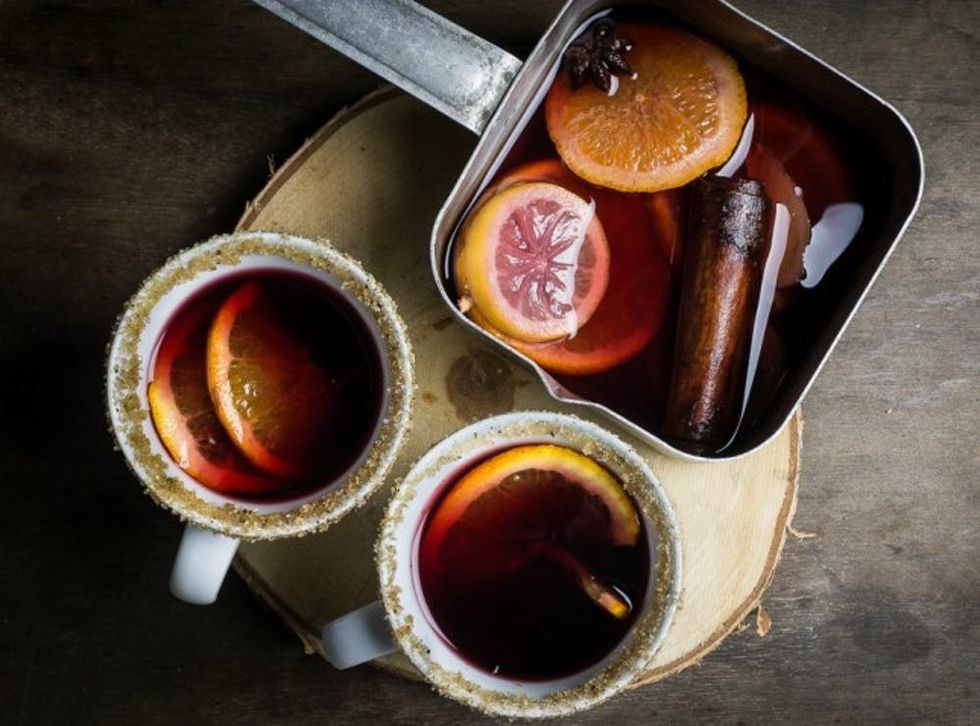 5. Hot Licorice Punch: Don't let the licorice flavor dissuade you from making this spiced fruit punch; simply leave off the sugar rim if anise isn't up your alley. To take this booze-free beverage to the next level, just add a splash of brandy or black current liqueur. (via Food With a View)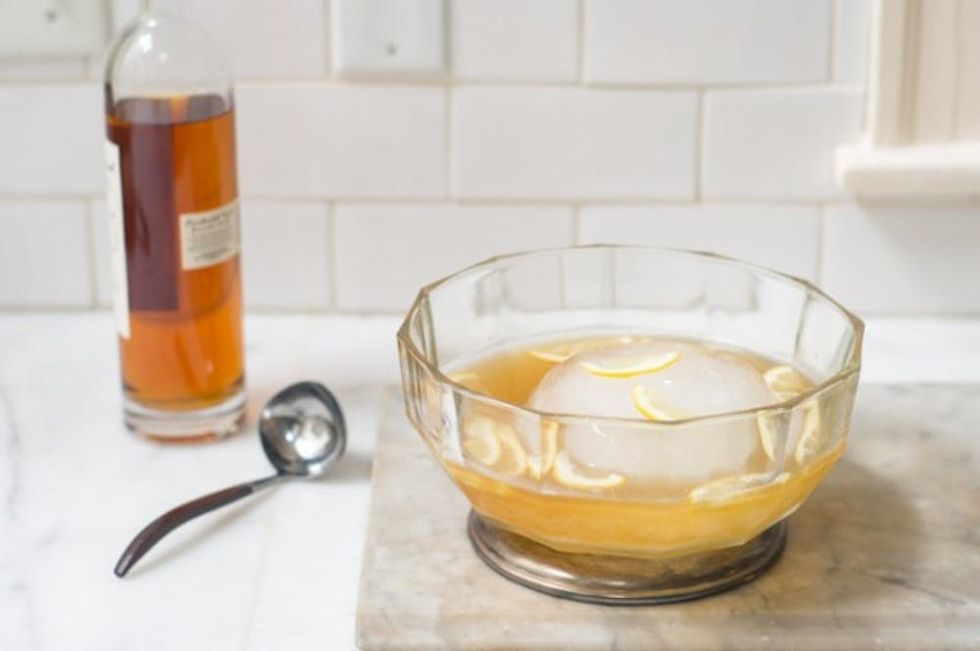 6. Winter Shandy Punch: Maple syrup and strong ginger beer make the usual summery shandy into a winter-ready beer cocktail. (via 101 Cookbooks)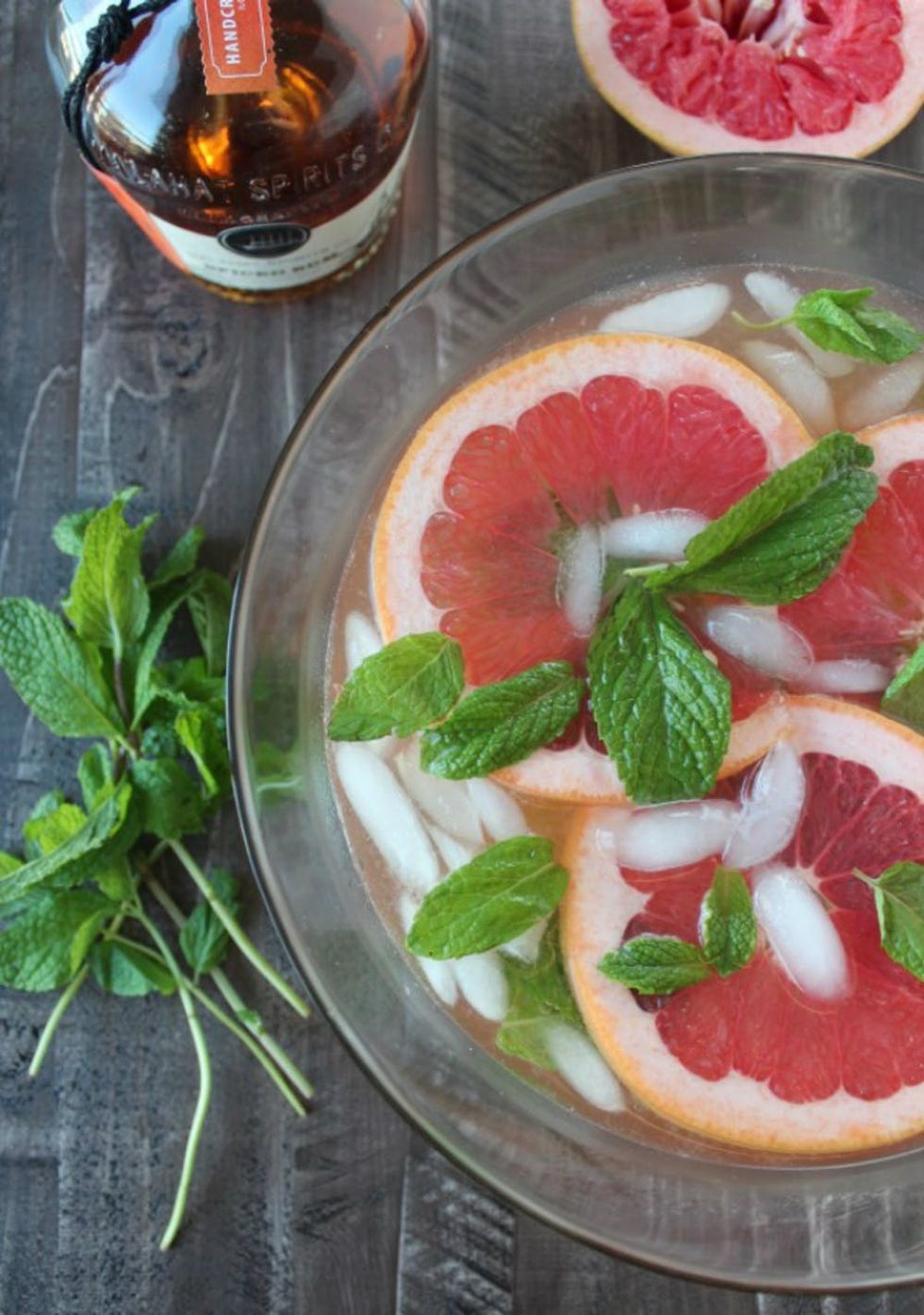 7. Grapefruit Ginger Spiced Rum Punch: Sweet, tart and slightly spiced, this rum, grapefruit juice and ginger beer sparkler is a colorful way to celebrate. (via Little Leopard Book)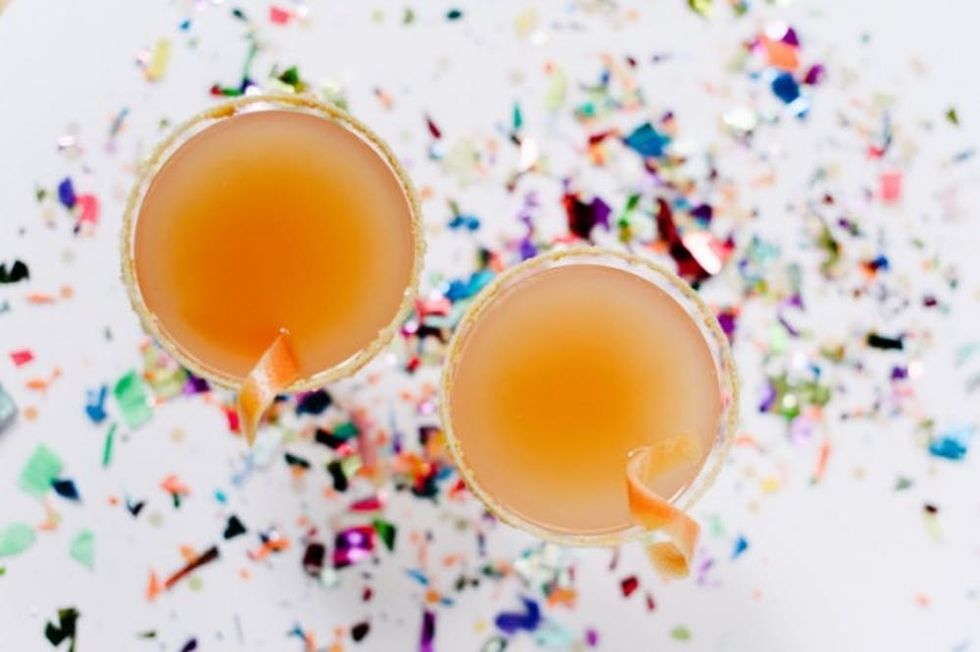 8. The Grapefruit Sidecar: Grapefruit offers a welcome flavor twist from the usual lemon juice in this updated classic. (via A Practical Wedding)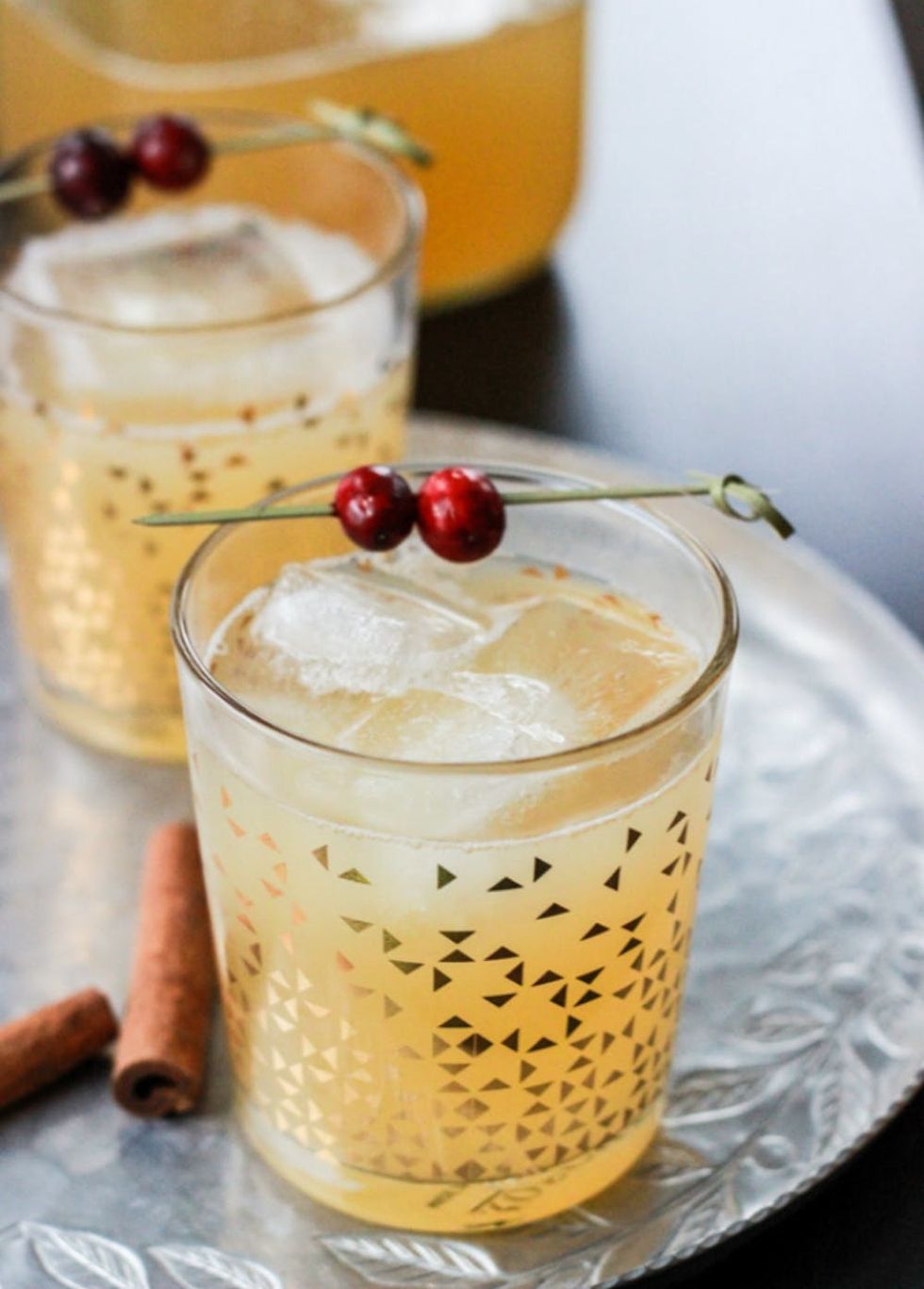 9. Milk Punch: You'll need to plan ahead to make this flavor-infused punch, but trust that your organization will pay off BIG time. The silver lining: Once mixed and strained, the punch keeps well for months in the fridge. (via Treats and Eats Blog)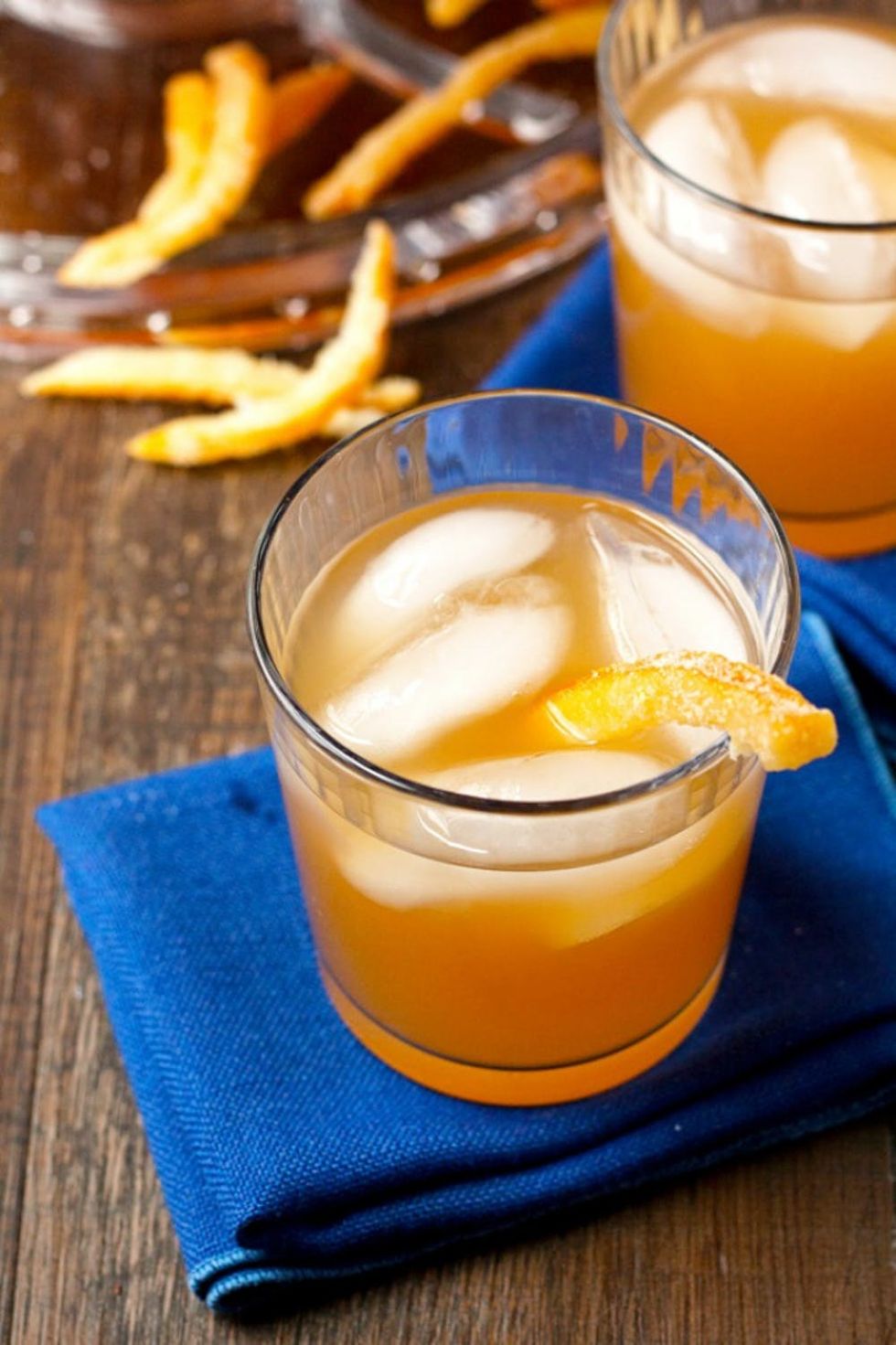 10. Orange Green Tea Punch: Enjoy the slight caffeine boost provided by green tea in this sweet, fruity mocktail. For non-teetotalers, a glug (or two) of brandy is definitely a welcome addition. (via Savvy Eats)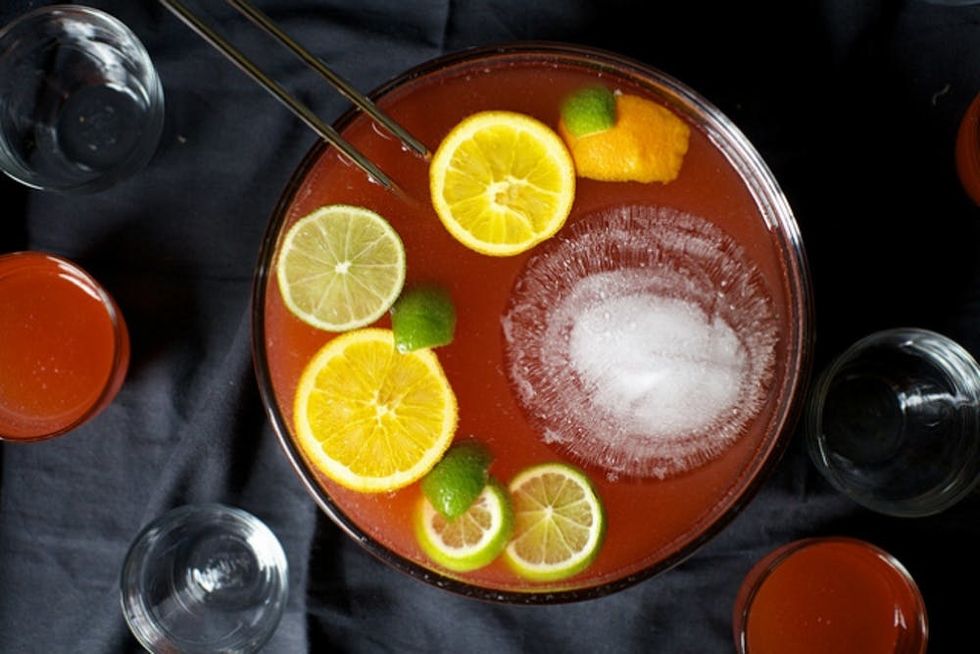 11. Rum Campari Punch: Mix up this sweet-bitter punch several days ahead of the party for a twofold benefit: less party prep and a more palatable, well-balanced concoction. If that's not a recipe for a smoother celebration, we're not sure what is. (via Smitten Kitchen)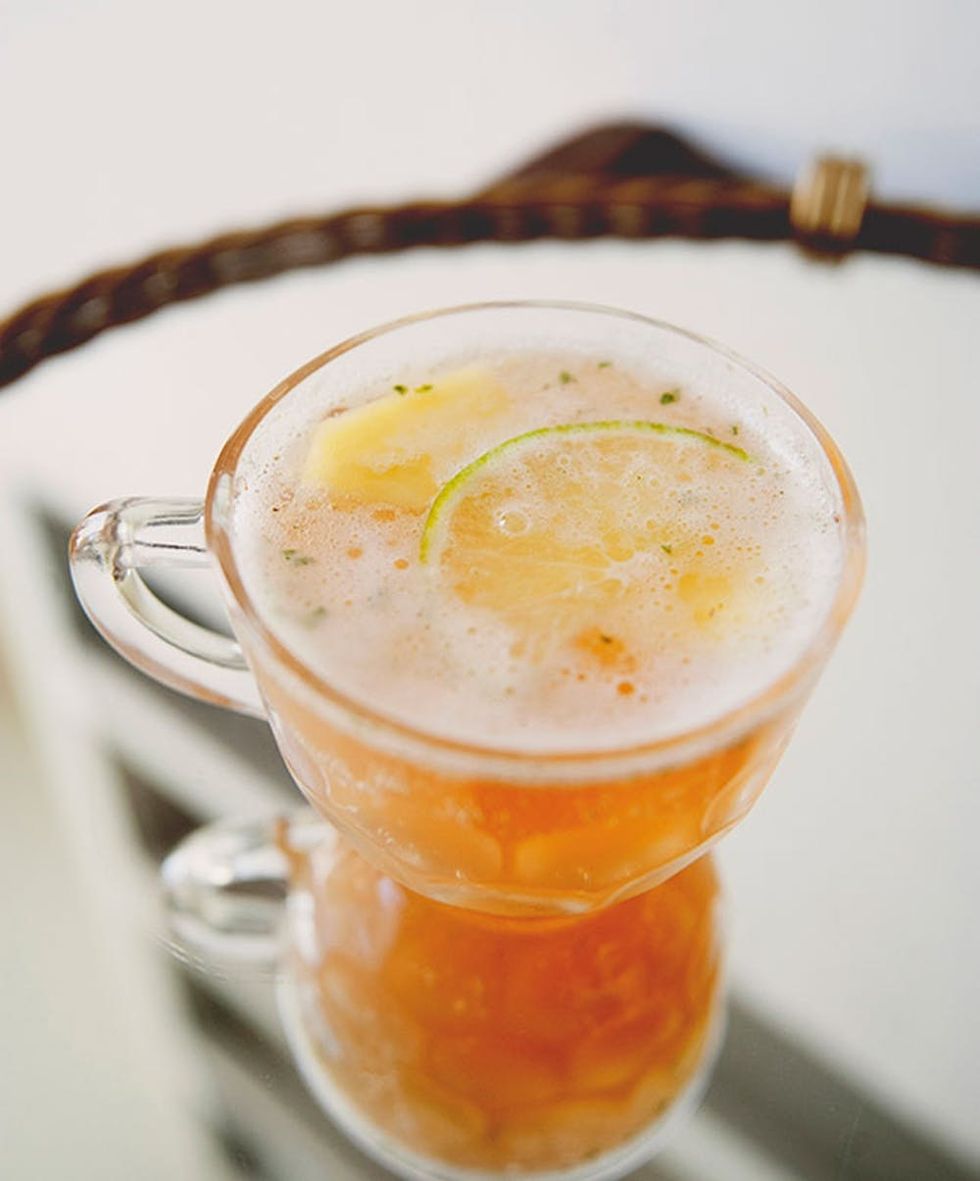 12. Champagne Punch: With the perfect harmony of sweet and boozy elements, this punch gets it juuust right. (via Brit + Co)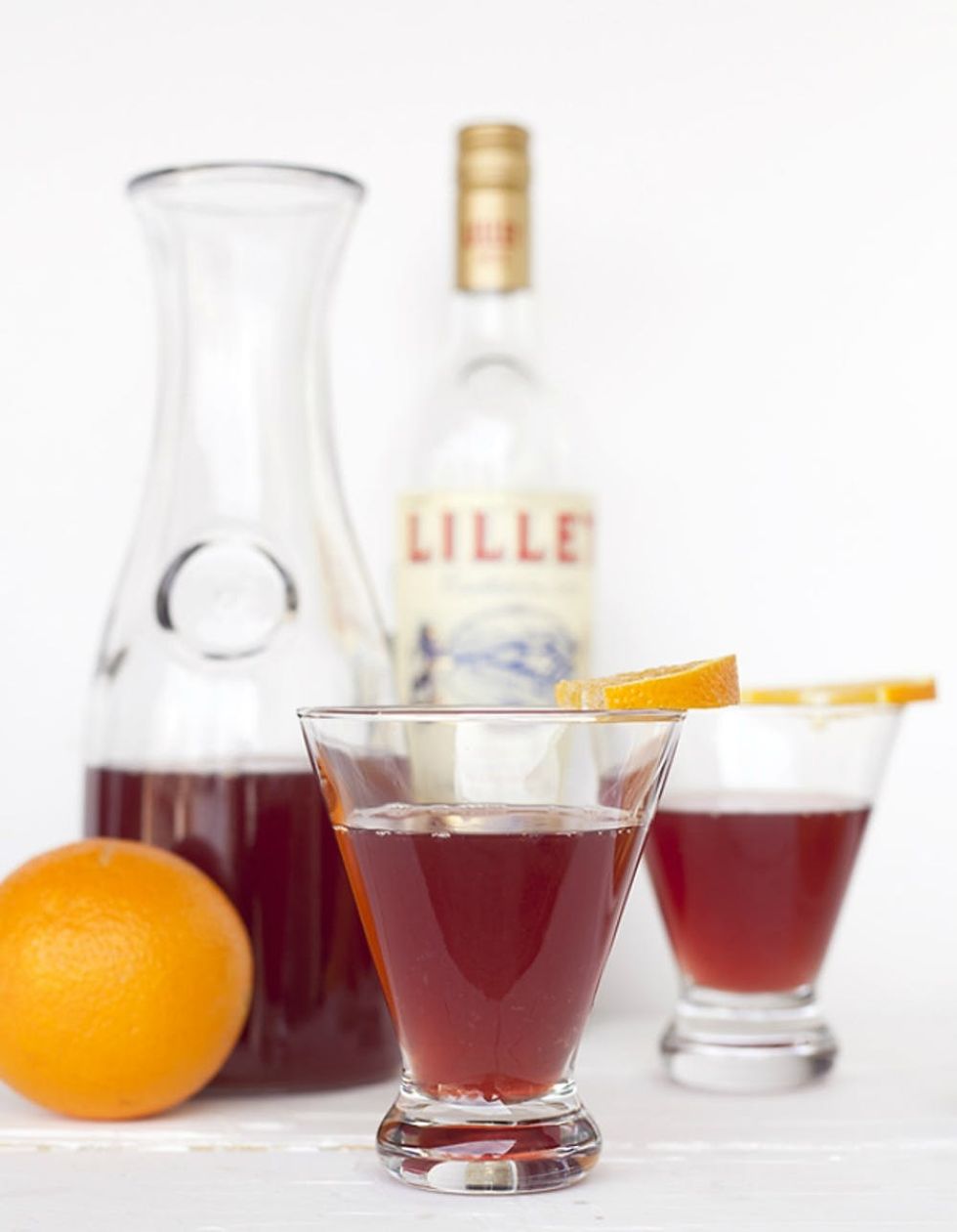 13. Sparkling Lillet Rouge Punch: A few dashes of bitters add great depth to this fruity, fortified wine and prosecco punch. (via Savvy Sassy Moms)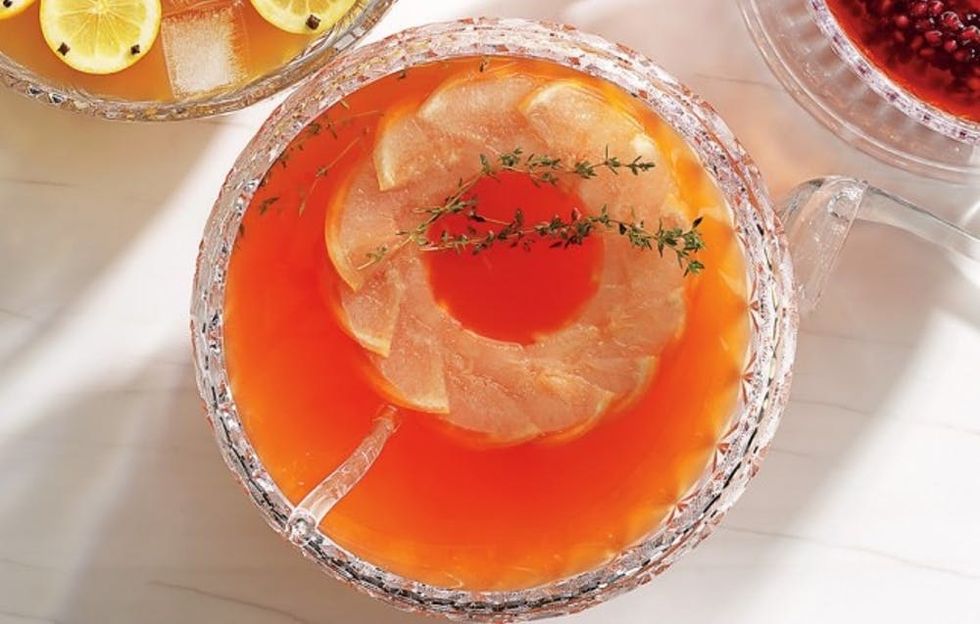 14. Easy Does It, Baby: We're thinking this punch earned its name because the slightly herbal mix of blanc vermouth, Aperol, grapefuit juice and bubbly goes down quite easily. (via Bon Appétit)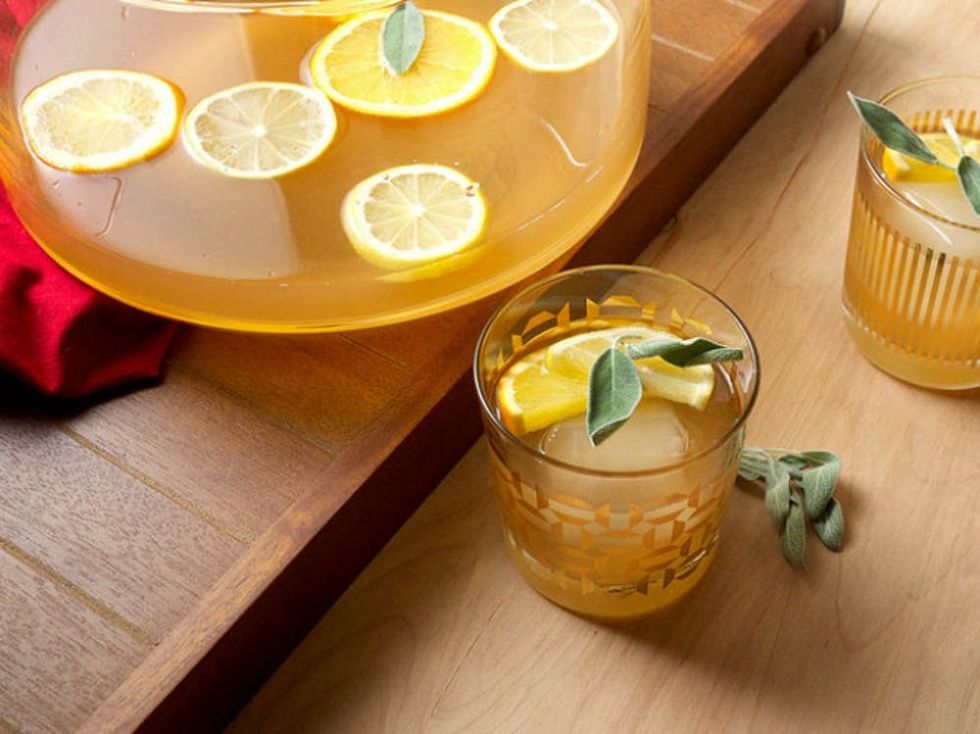 15. Smokey Sage Punch: You don't need to play with special equipment to create the smokey flavor in this citrusy, gin punch. The secret ingredient? Smoked lapsang souchong tea. (via Serious Eats)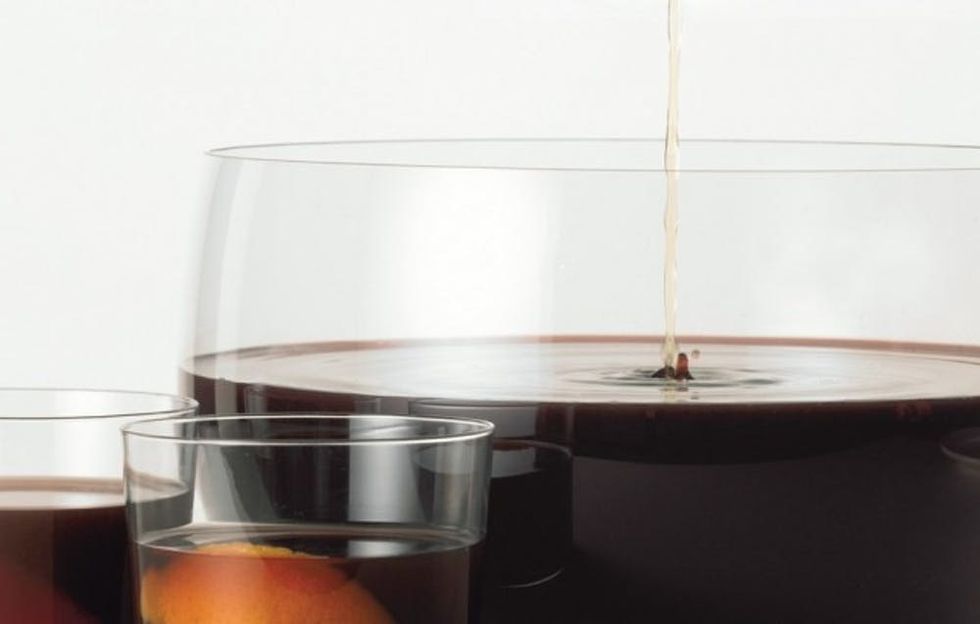 16. Flaming Brandy Punch: Mulled wine is pretty hard to improve on, but a little flaming action is bound to do the trick. (via Bon Appétit)
Hosting a New Year's party? Share your favorite punch recipes and ideas for effortless NYE entertaining with us below.