Along with being your ultimate go-to spot for summer fun in the sun, the beach is also an ideal place for capturing uniquely creative, totally dreamy wedding and engagement photos. From hitting the boardwalk to cruising the waves in a sleek sailboat, gorgeous photo ops are practically endless. Ready to take your shoot down to the shore? Whether you're hanging ten in Hawaii or chilling out in nautical New England, these 13 creative ideas promise surf, sand and tons of beach-inspired romance.
---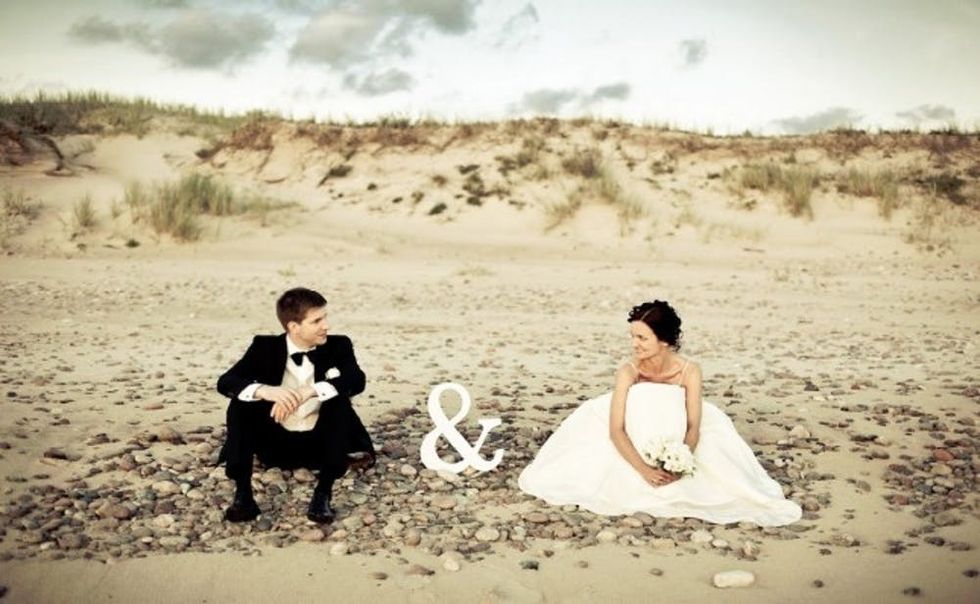 2. Ampersand: Sand, sky and a wooden ampersand sign are all you need to let the whole world know it's you and him forever. (via Something Old)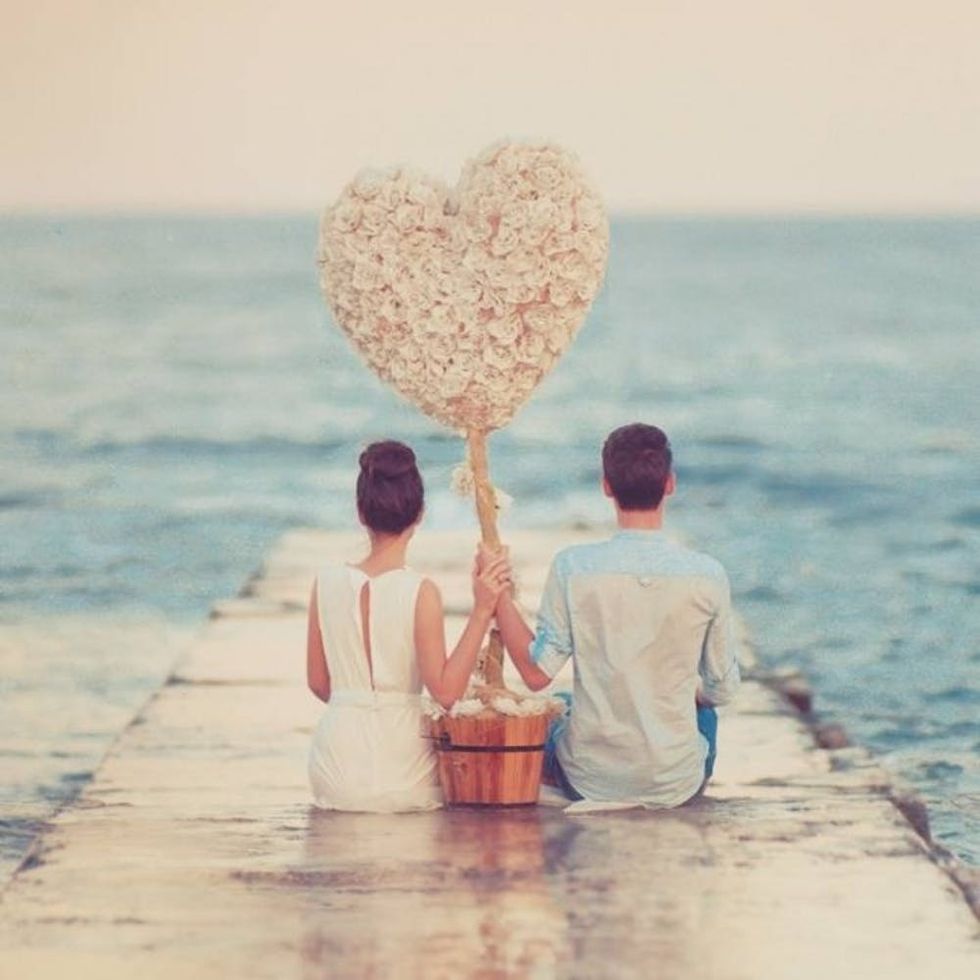 3. Romantic Topiary: Want to share your story while also melting family and friends' hearts? Send out save-the-dates featuring seaside poses with a romantic topiary or other special prop. (via Oleg Oprisco Fine Art Photography)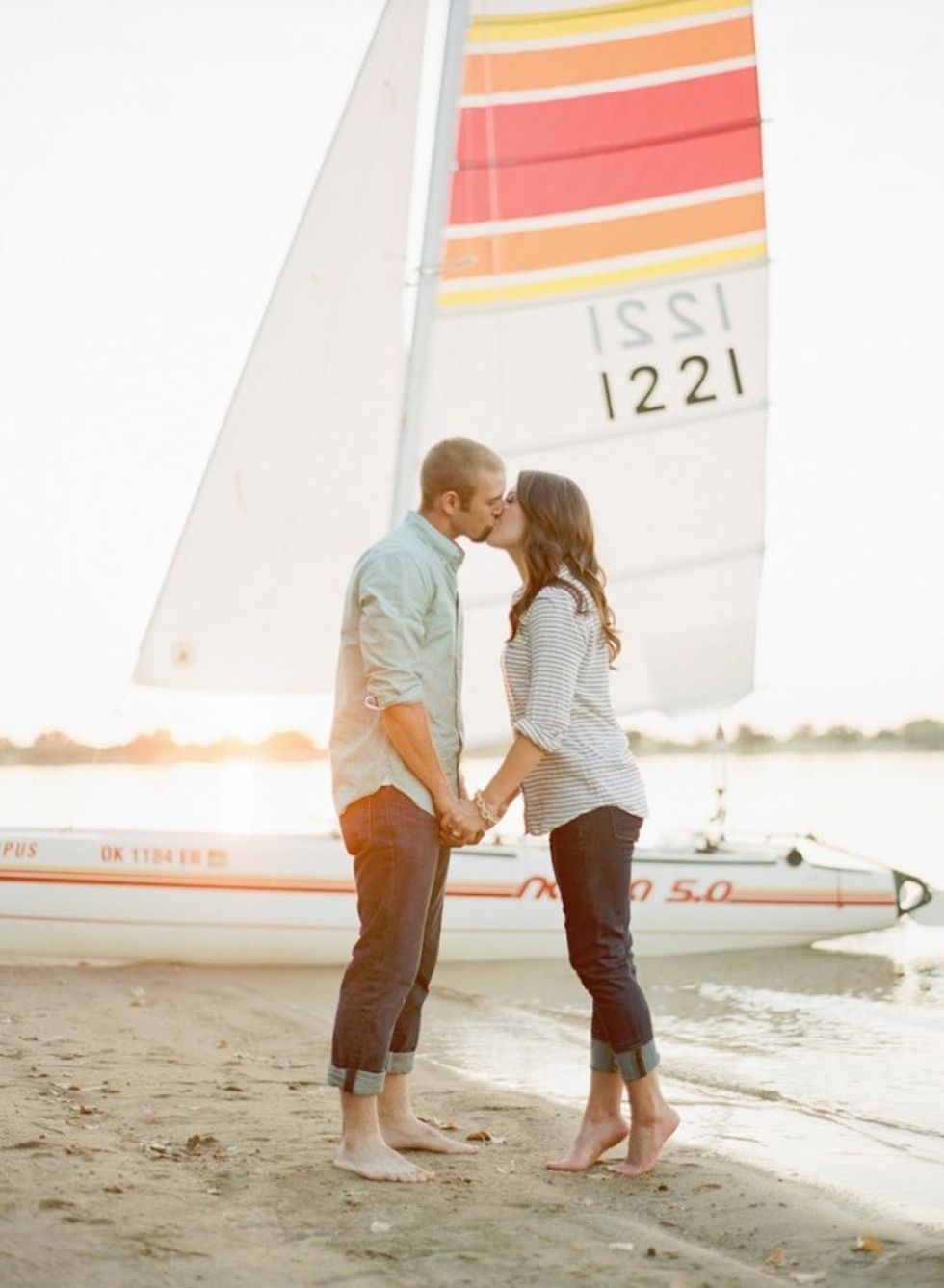 4. Sunset Sail: From the palm-dotted beaches of SoCal to the lighthouse-lined coast of New England, there are countless amazing spots from which to set sail during the summer. Don't live by the ocean? As seen here, lake and river shores can provide just as beautiful a backdrop. (via Wed Society)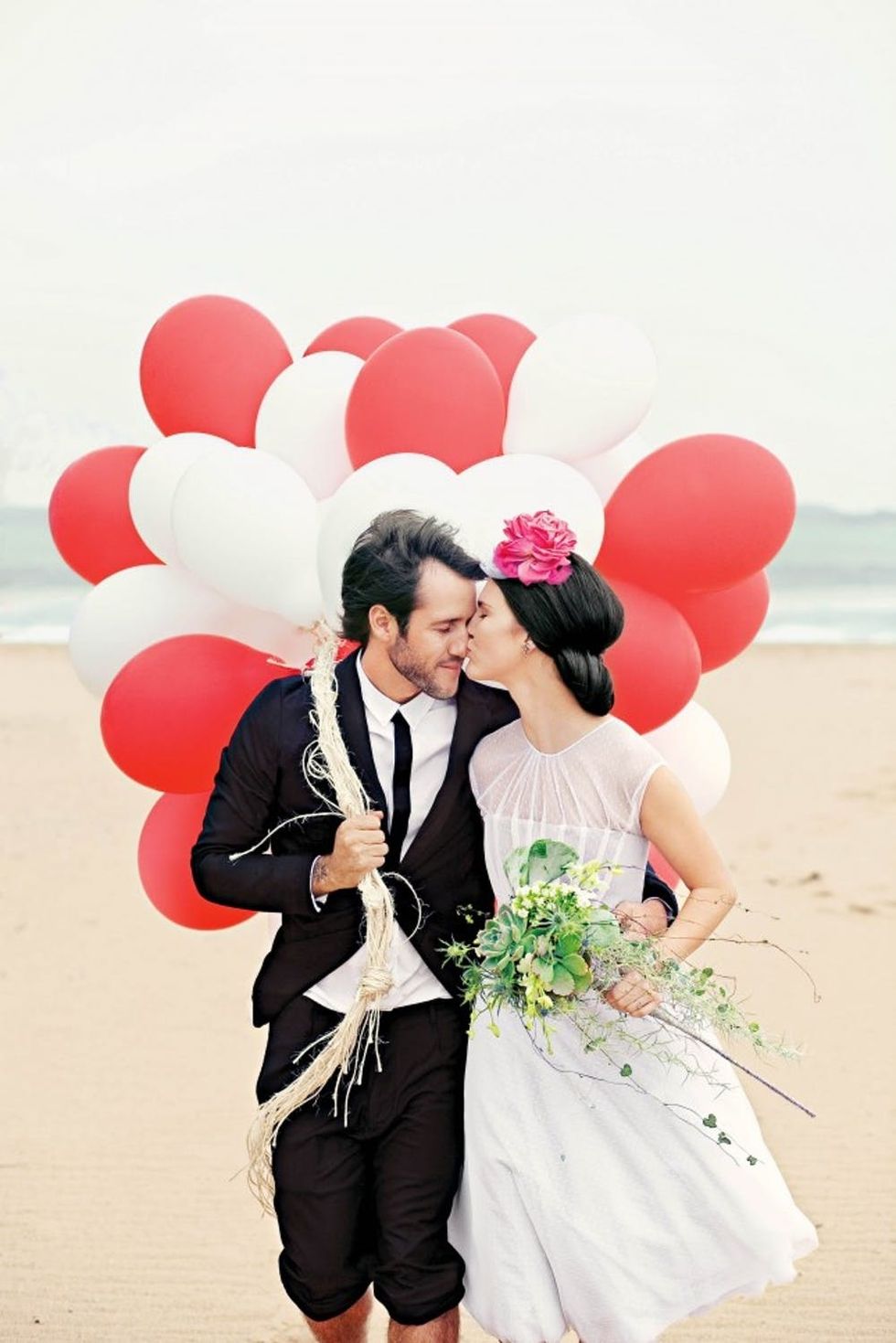 5. Bunch of Balloons: Add a delightfully playful touch to your wedding by strolling along the sand carrying a big bunch of balloons in your favorite colors. This bride's non-traditional dress and bouquet are amazingly awesome, too! (via Rock n Roll Bride)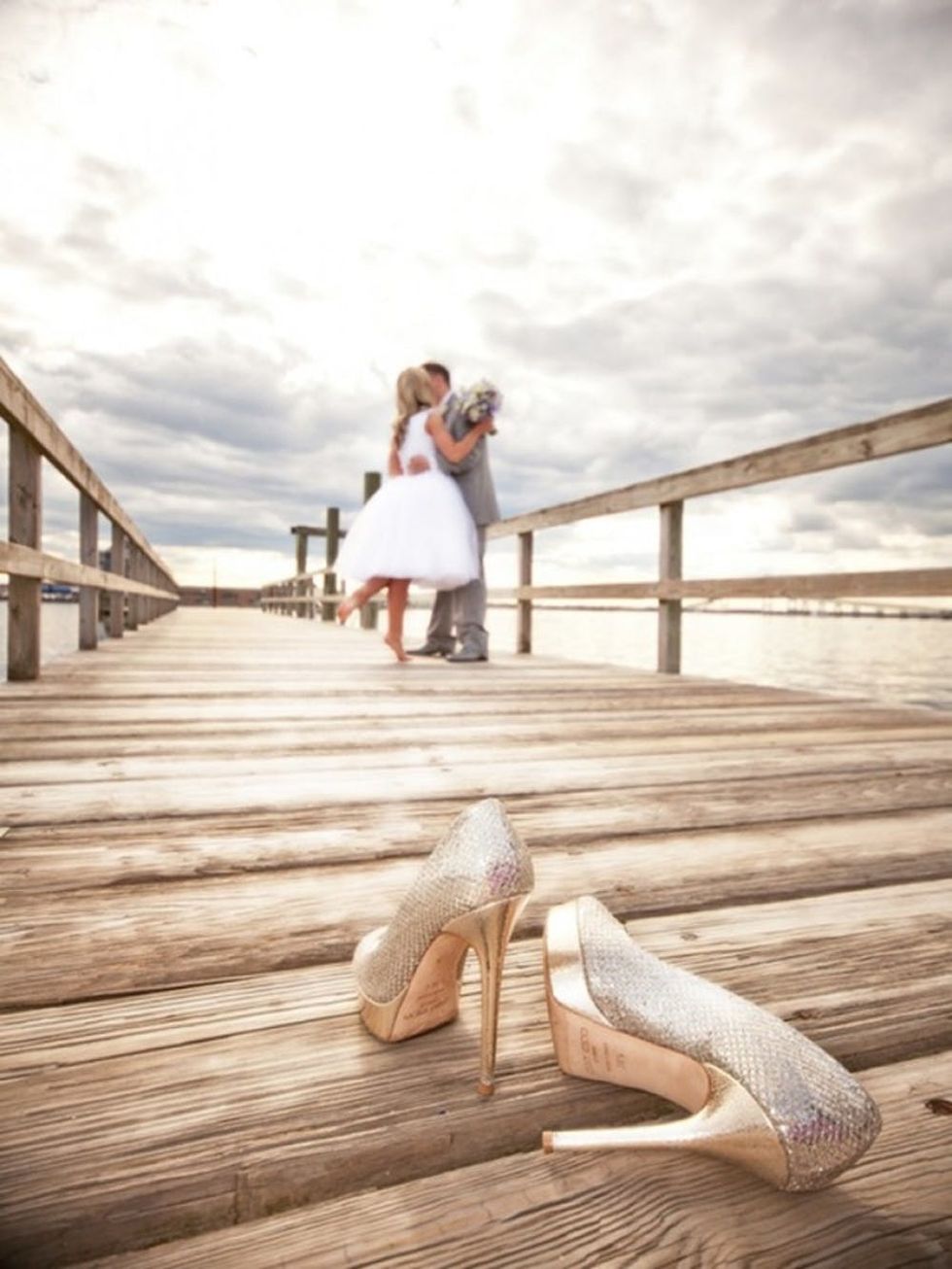 6. Barefoot Beauty: Make like Cinderella and kick off your heels for an entirely one-of-a-kind boardwalk photo shoot. Sure, your pumps may not be made of glass, but they can still be sparkly, right? (via Mon Cheri)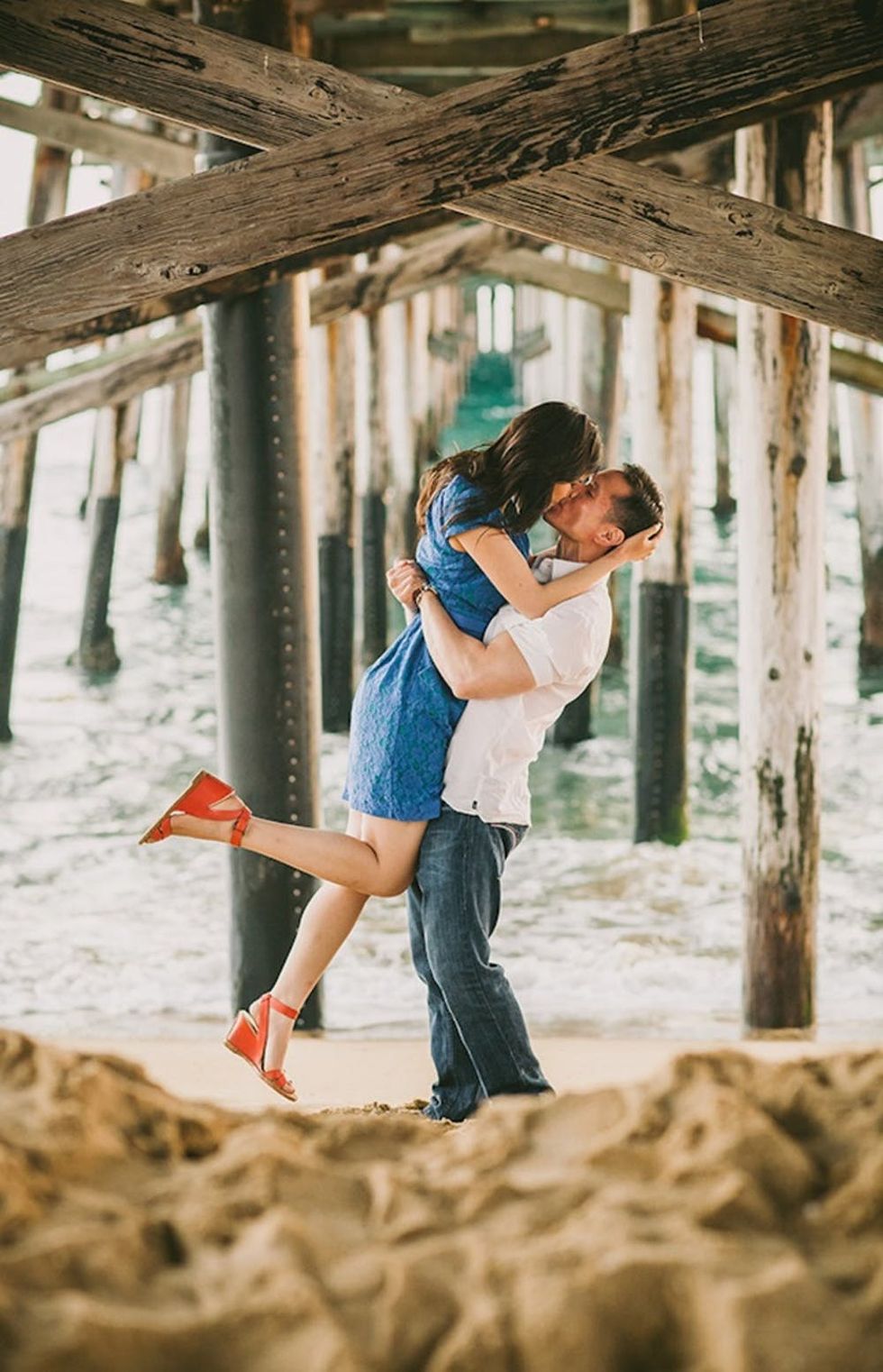 7. Under the Boardwalk: Of course, there are just as many gorgeous pictures to be had beneath the boardwalk as there are up above, like this one that totally takes our breath away. (via Junebug Weddings)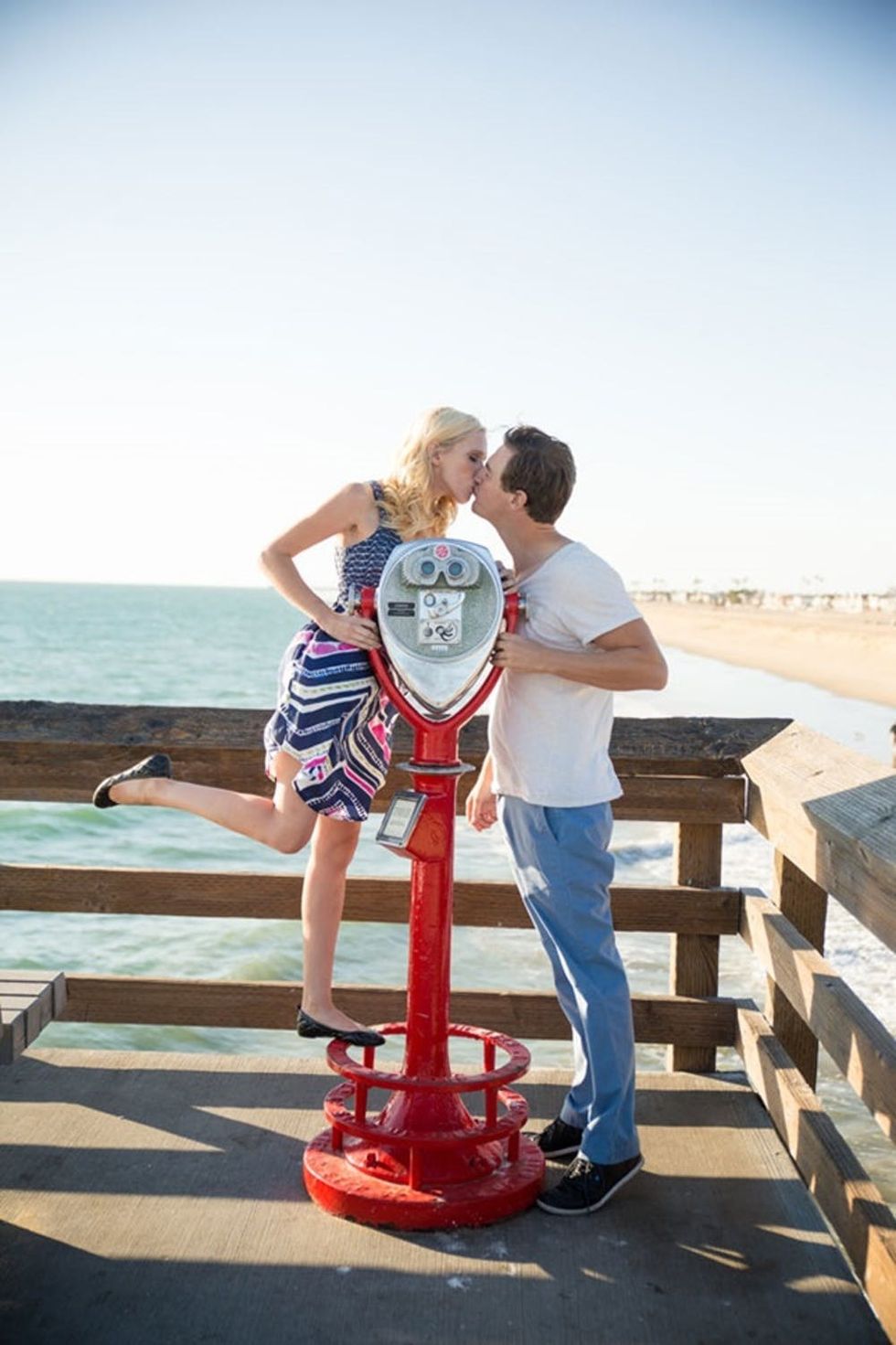 8. Vintage Viewfinder: Here's looking at you, kid. A classic viewfinder lends a fun, vintage vibe. (via WedLoft)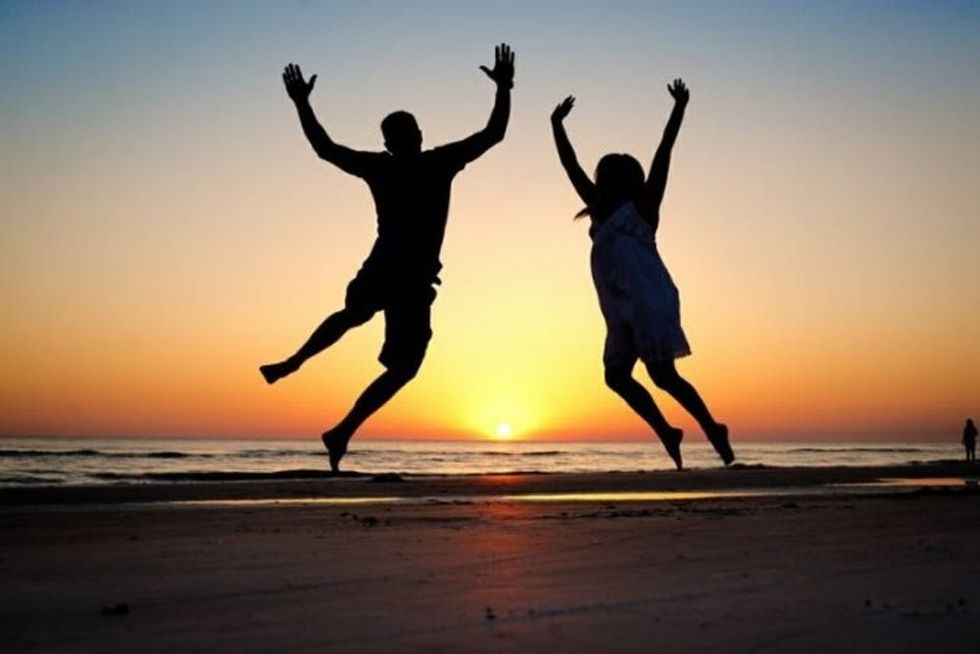 9. Jump Silhouette: Go ahead and jump for joy, 'cause you're getting hitched! (via That's a Pretty Picture Photography)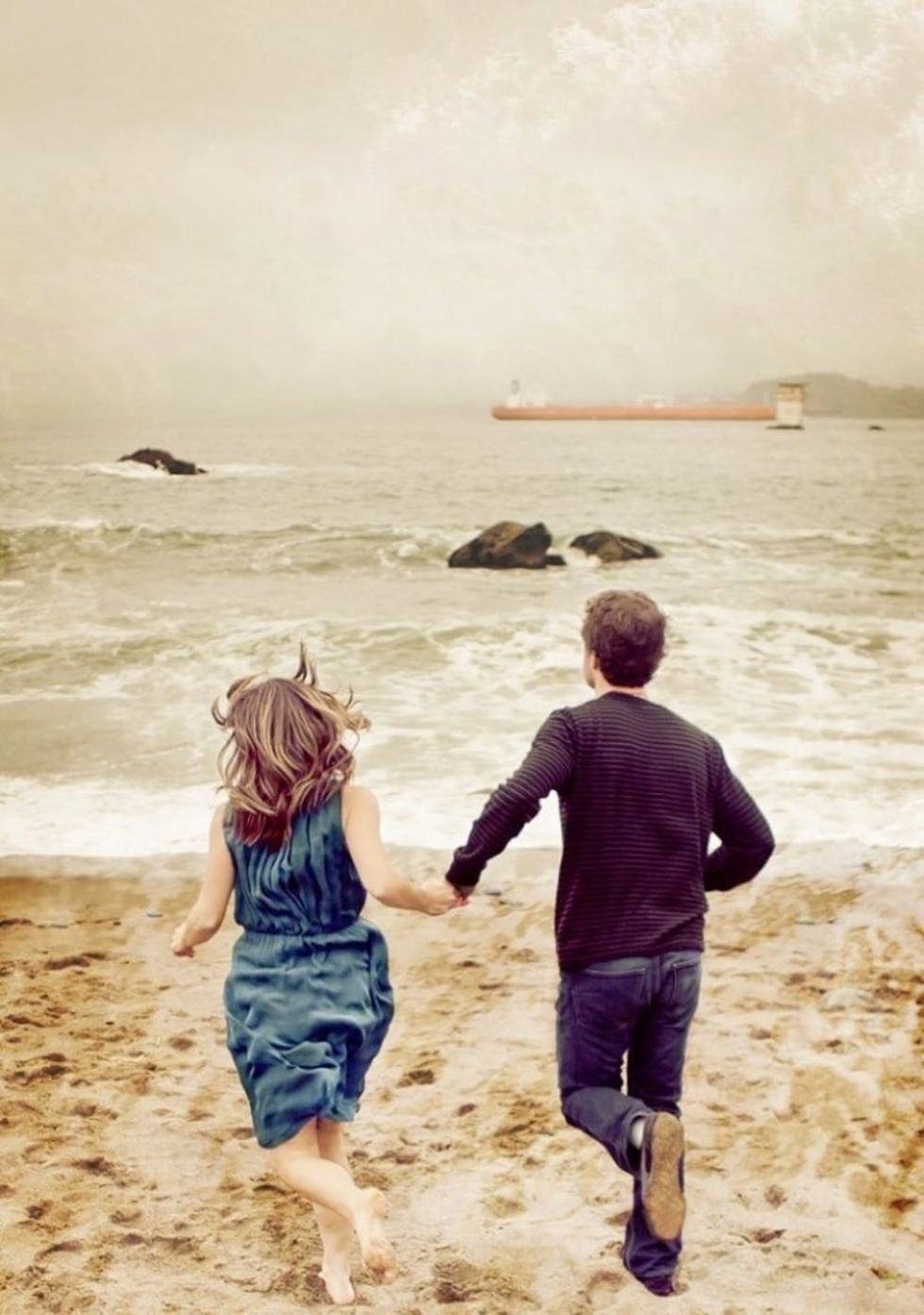 10. Gray Skies: Gray skies threatening your engagement shoot? Don't sweat it. As long as it isn't pouring, you can still have a blast capturing plenty of unforgettable images. (via Inspired by This)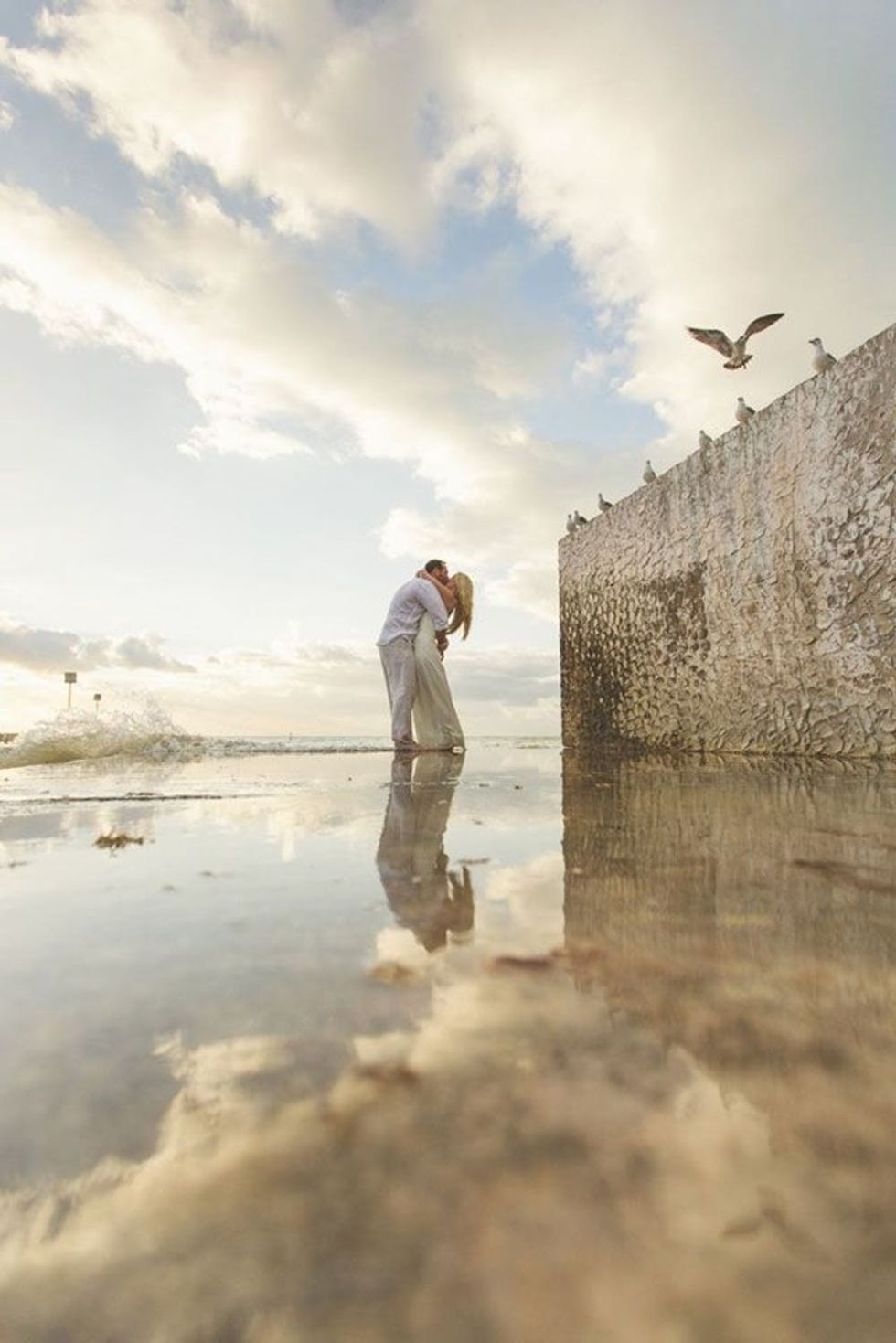 11. Trash the Dress: It doesn't get much prettier than this Key West trash-the-dress session that's almost as lovely as the actual wedding itself. (via Floridian Weddings + Social)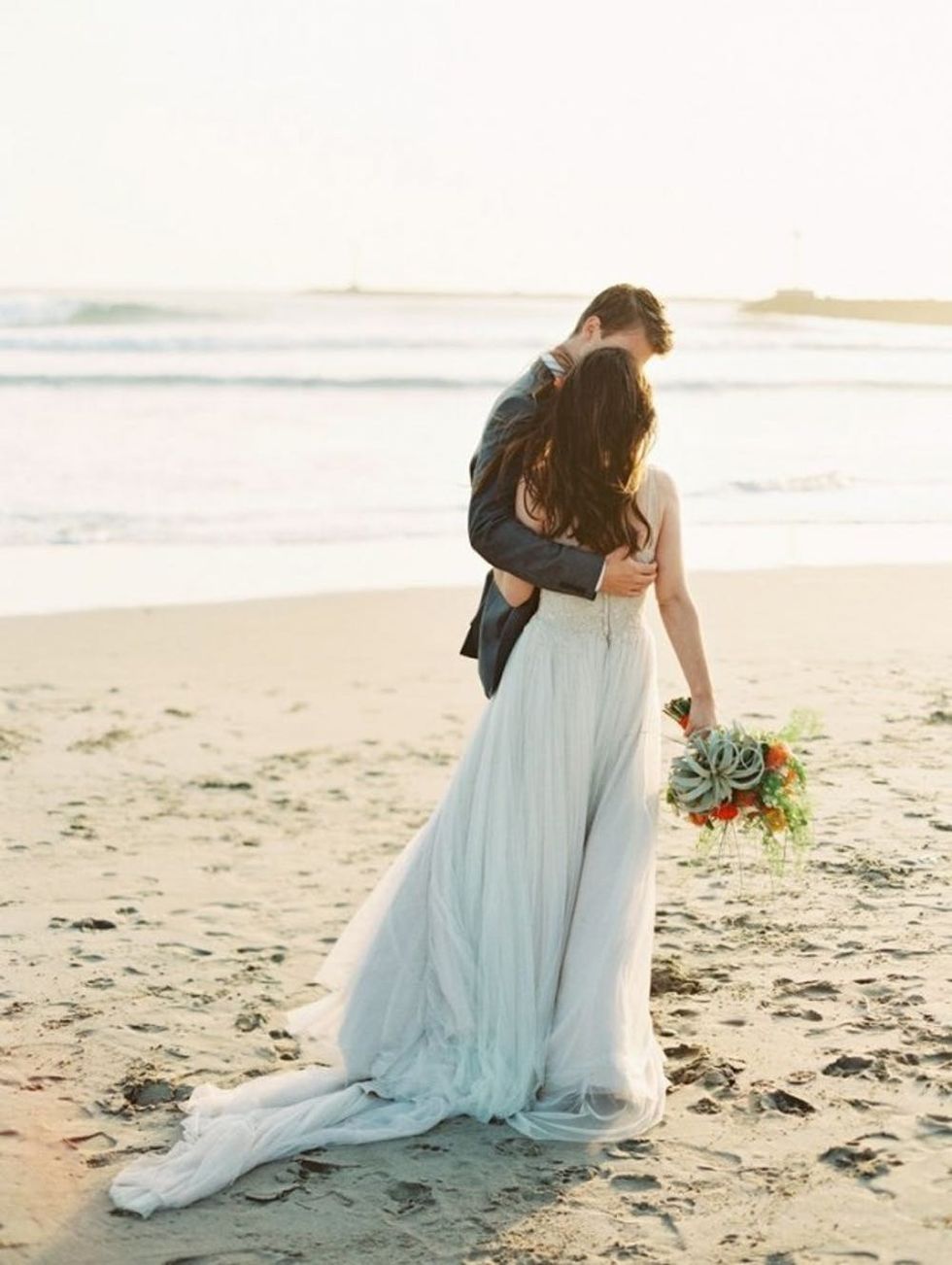 12. Cool + Classy: From the bride's free-flowing hair and dress to the unique air plant bouquet, we love everything about this cool and classy shoot. (via Style Me Pretty)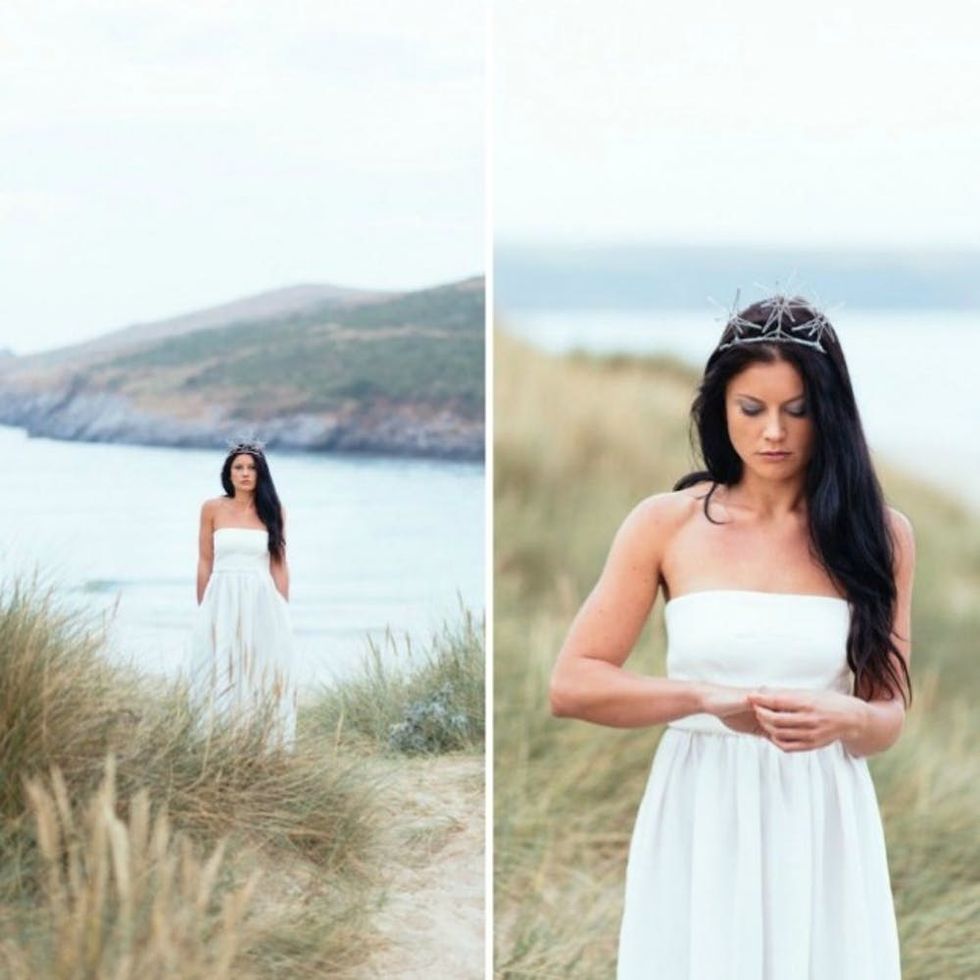 13. Across the Pond: Leave the states behind and head to England for some truly stunning scenery. Along with the gorgeous views, this bride's star-inspired headpiece is simply spectacular. (via Burnett's Boards)
Will you be hitting the sand for wedding or engagement photos? Share your plans with us below!