15 Make-Ahead Casserole Recipes That Are Perfect for a Quick Dinner or Sharing With a Friend
Jan 22, 2017
There's definitely a reason that people were obsessed with casseroles. They're portable, comforting, and almost always delicious. Though we're all about timeless classics, modern vegetarian casseroles and vegan casseroles are making their rounds too. Check out these 15 make-ahead casseroles that are dinner ready.
---
1. King Ranch Chicken Casserole: We're going south and taking inspiration from Texas with this king ranch chicken casserole for one. (via Brit + Co)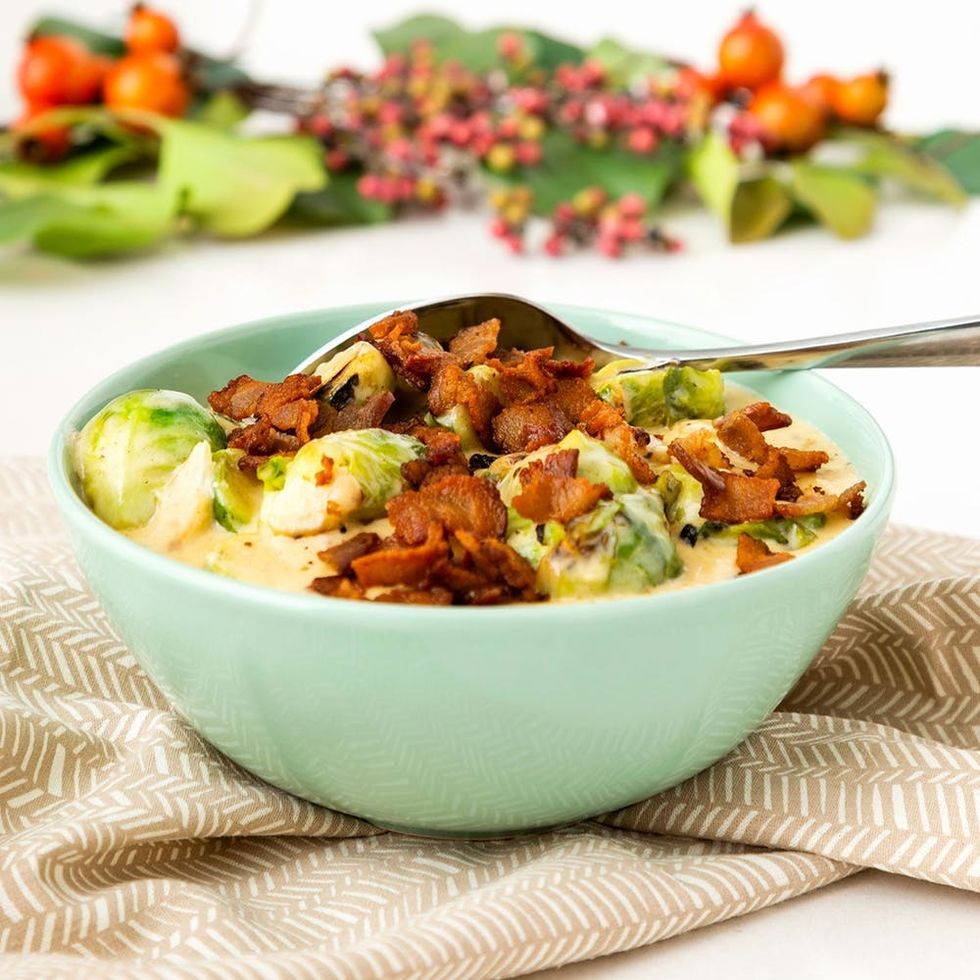 2. Keto Brussel Sprouts Casserole: The best thing about casseroles is that there's usually lots of gooey cheese involved. That definitely rings true for this stove-top casserole. You can always top it with more mozzarella and bake it until bubbly, if you want to go more traditional. (via Brit + Co)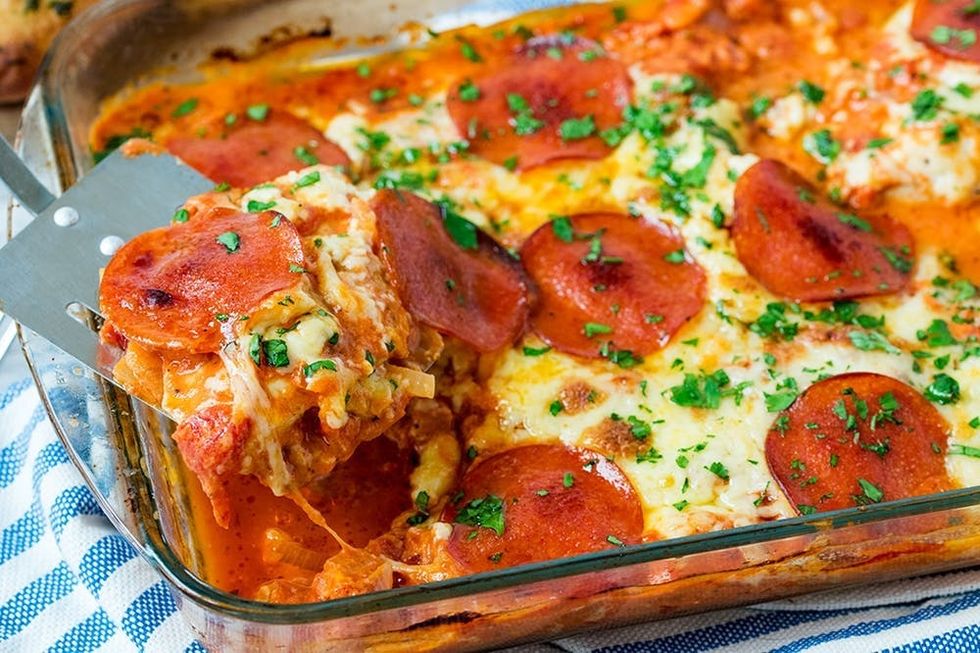 3. Chicken Pepperoni Casserole: If you love pizza but hate carbs, this casserole will give you life. Plus, it's totally budget-friendly. (via Brit + Co)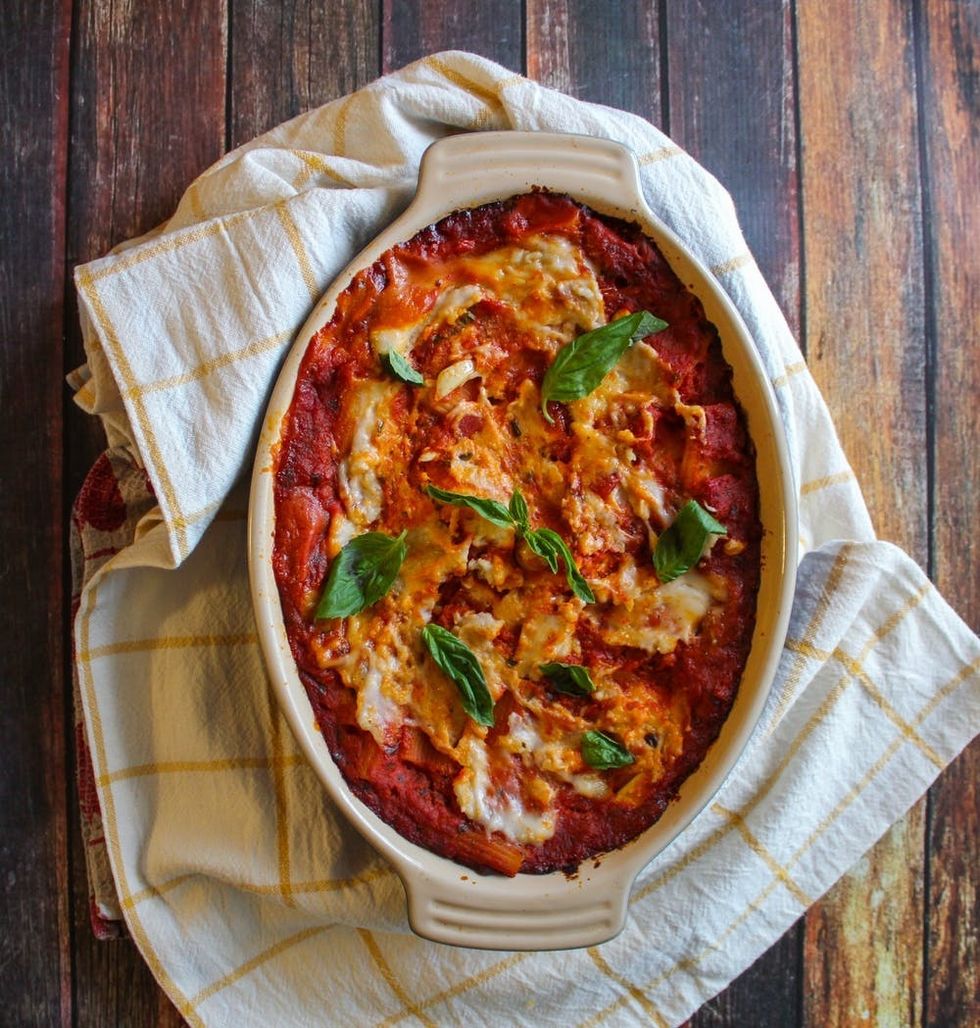 4. Vegan Baked Ziti: When you're craving a hot and cheesy bowl of pasta (but you're dairy-free), this vegan ziti casserole will deliver in a big way. (via Brit + Co)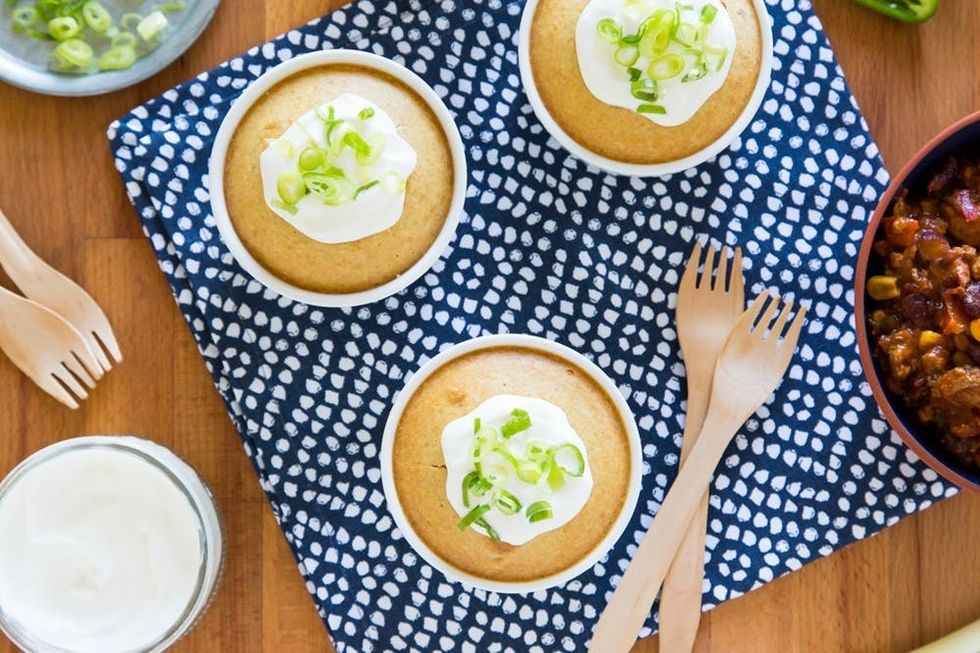 5. Chili Pot Pie with Cornbread Topping: So, you're craving chili and cornbread. Look no further than this unique take on a pot pie that's as easy to make as it is tasty. (via Brit + Co)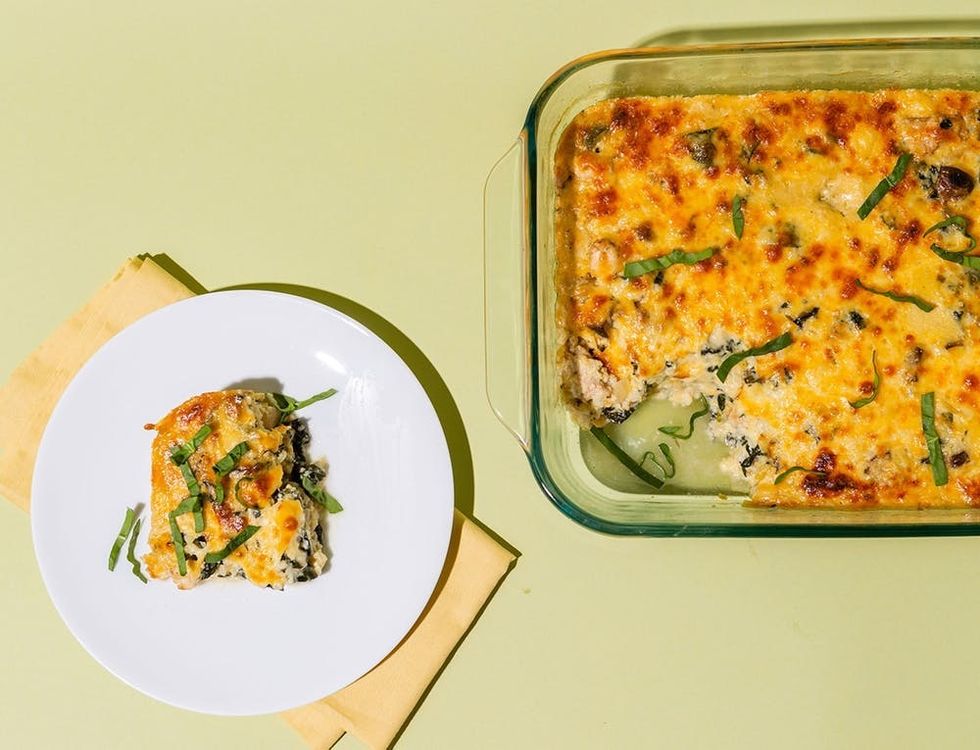 6. Chicken and Cauli Rice Casserole: Chicken and rice casserole is a well-loved weeknight meal for a reason. This keto version is just as good, and you can prep it ahead of time for a quicker dinner process. (via Brit + Co)
7. Rigatoni Pumpkin Pasta Pie: This casserole, baked in an edible pumpkin, doubles as an impressive table centerpiece. (via Brit + Co)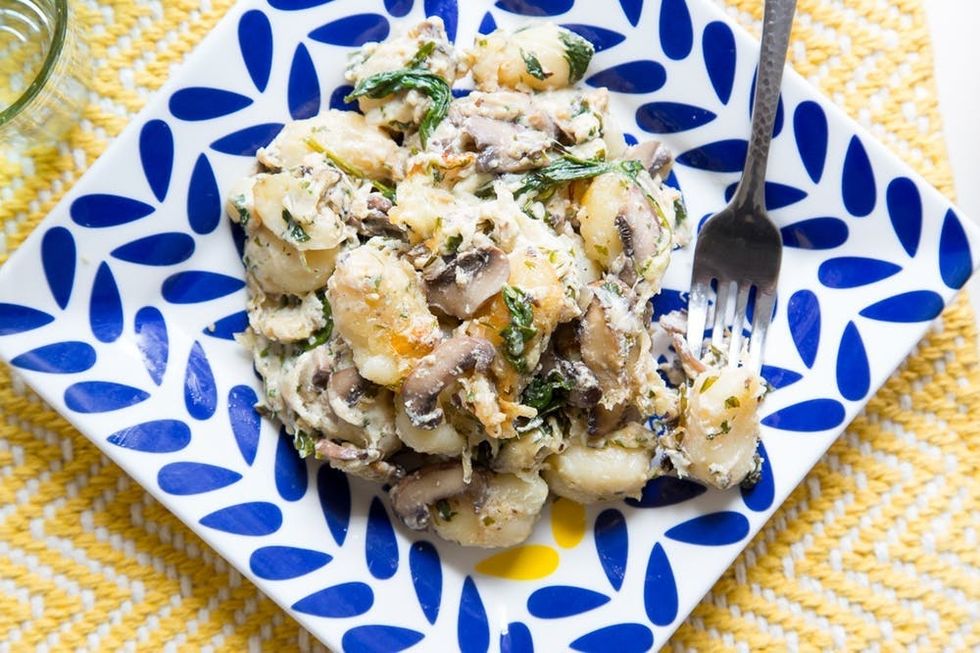 8. Spinach and Mushroom Gnocchi Casserole: Run, don't walk, to your kitchen and make this right now. Once you get a whiff of the buttery mushrooms, you'll want it ASAP. (via Brit + Co)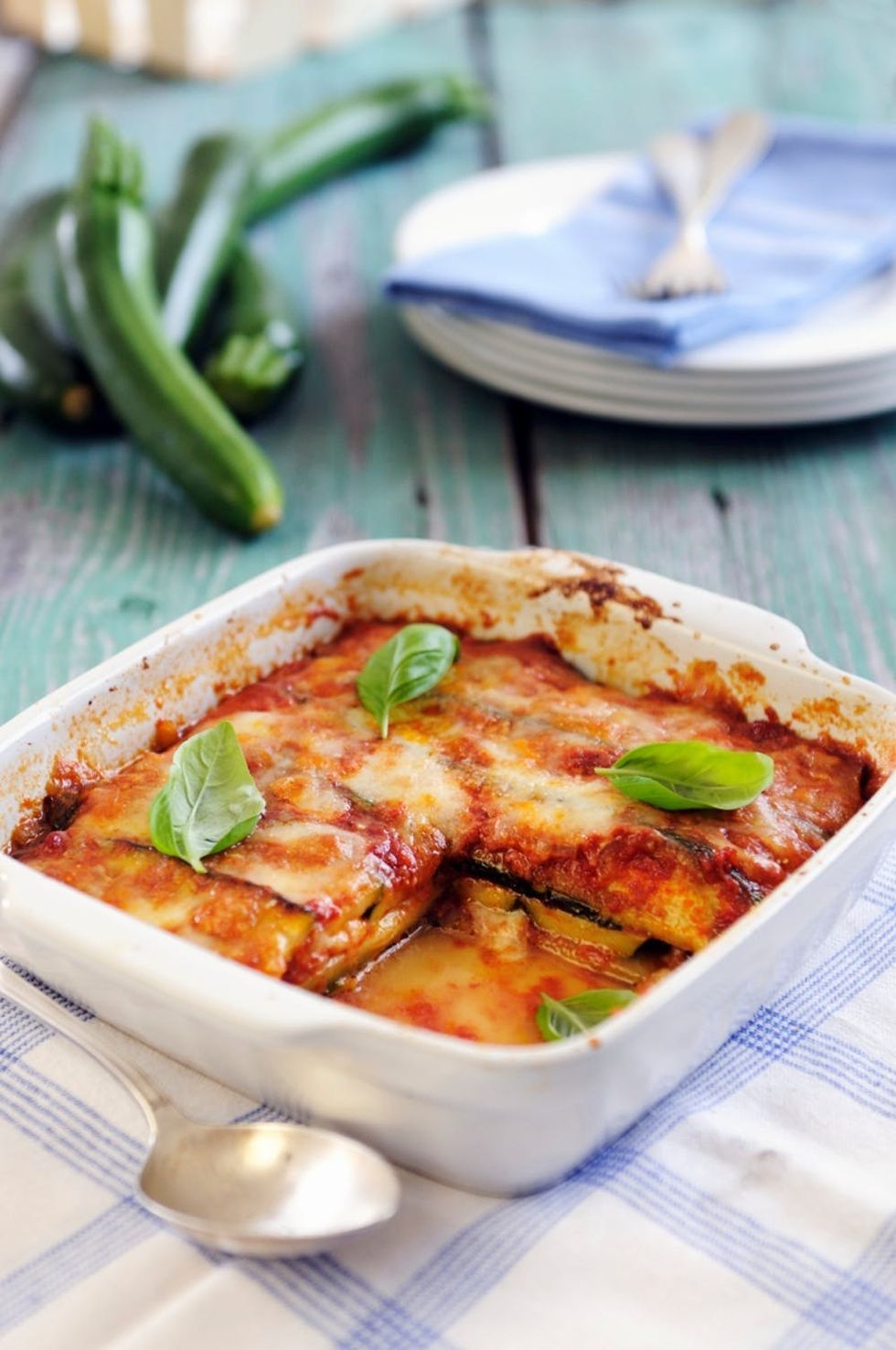 9. Keto-Friendly Zucchini Lasagna: Casseroles are notoriously heavy and indulgent, but omitting the pasta and adding zucchini noodles lightens them up considerably. (via Brit + Co; photo via "Matassa, Mario" / Getty)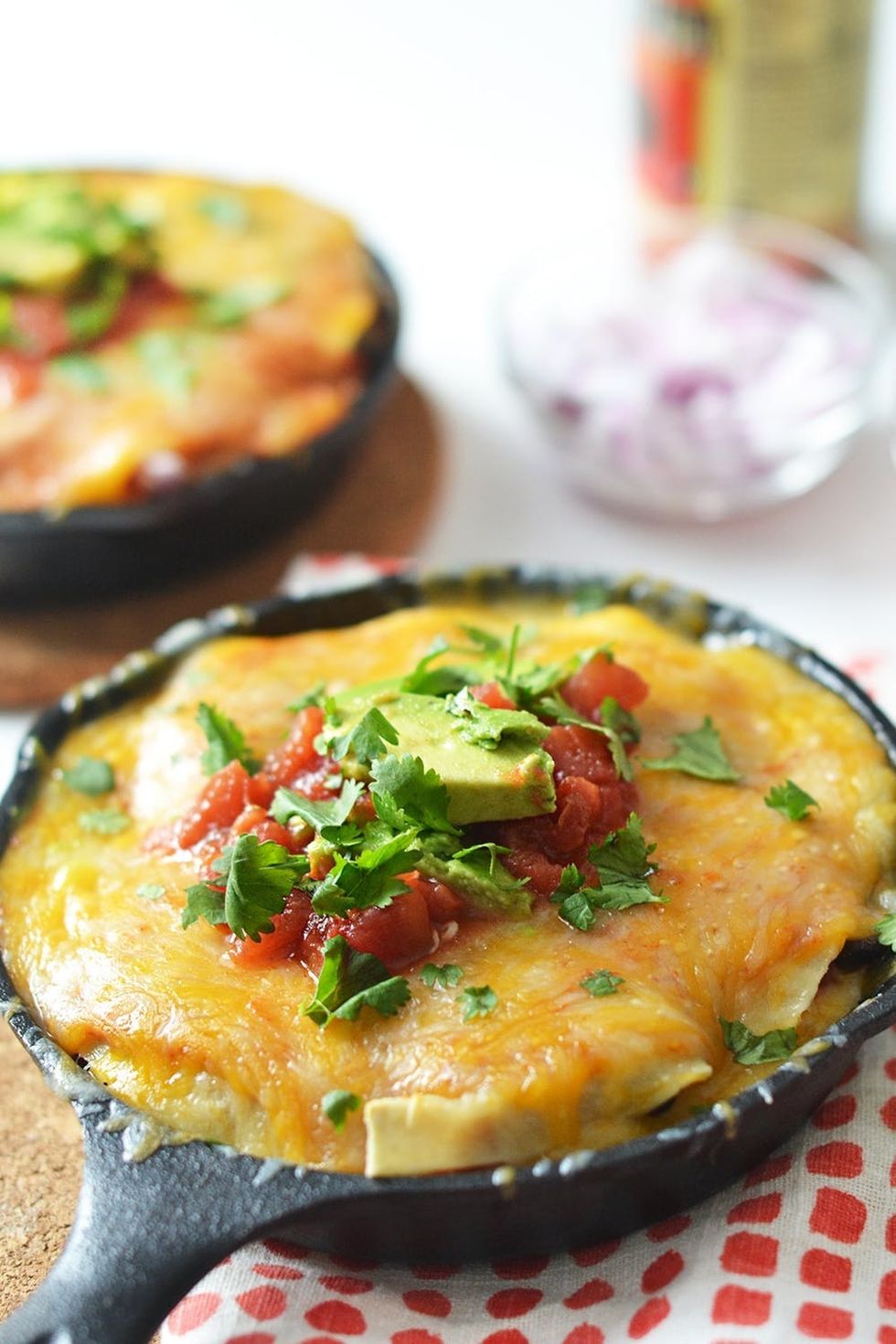 10. Single-Serve Vegetarian Enchilada: For those days you're craving enchiladas but you're dining solo, this cast iron casserole will stun. (via Brit + Co)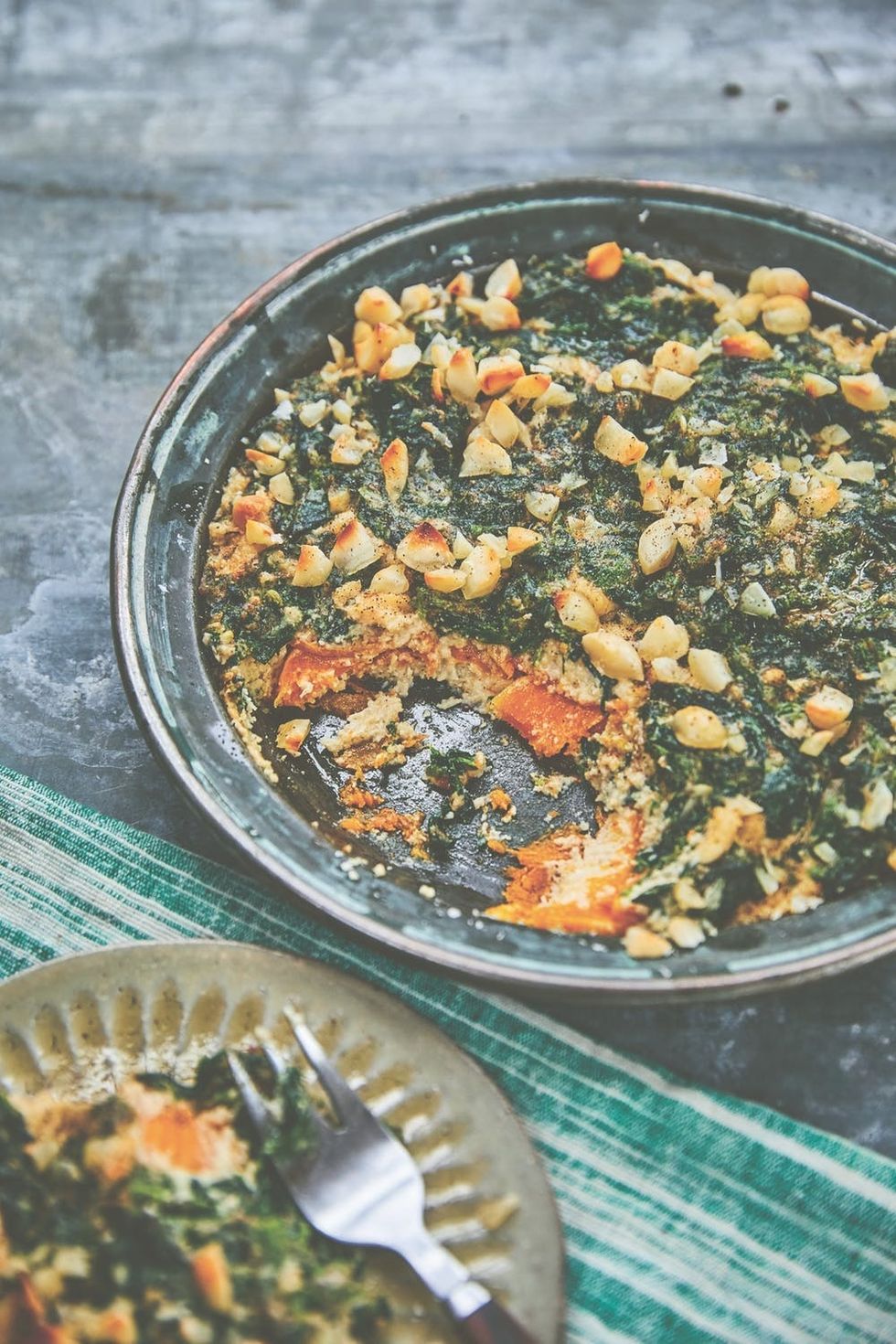 11. Butternut Squash and Spinach Casserole: This variation on a classic casserole will be welcome with open arms at holiday potlucks. Did we mention that it's vegan too? (via Farmacy; photo via Stefanie Keenan)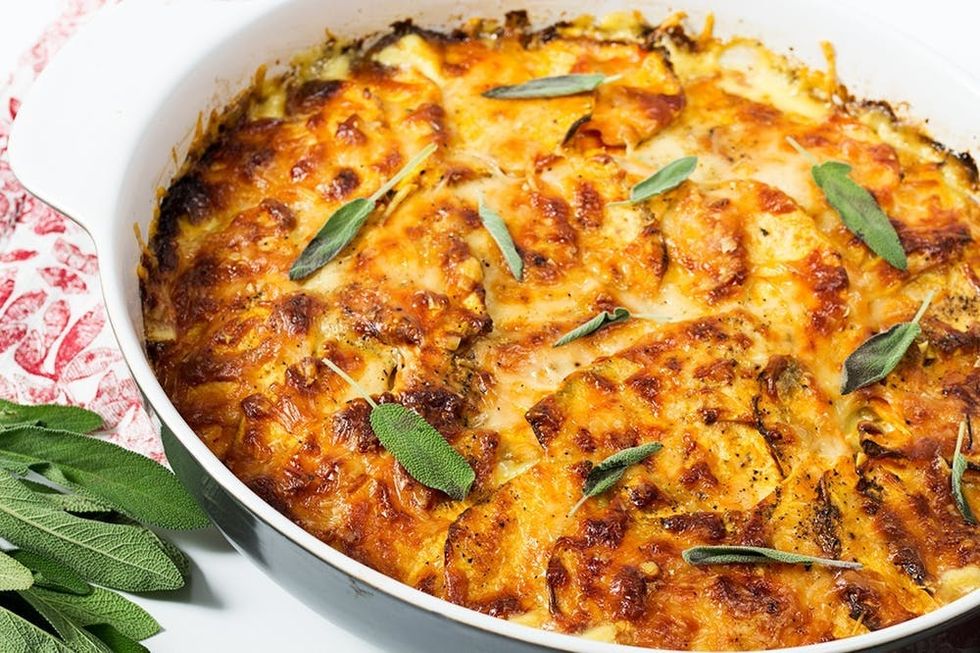 12. Sweet Potato, Gruyere, and Sage Gratin: It's rare that a side dish can outshine the main course, but in this case, it *certainly* will. The sweet potatoes are unbelievably creamy and the layer of cheese and fresh herbs doesn't hurt either. (via Brit + Co)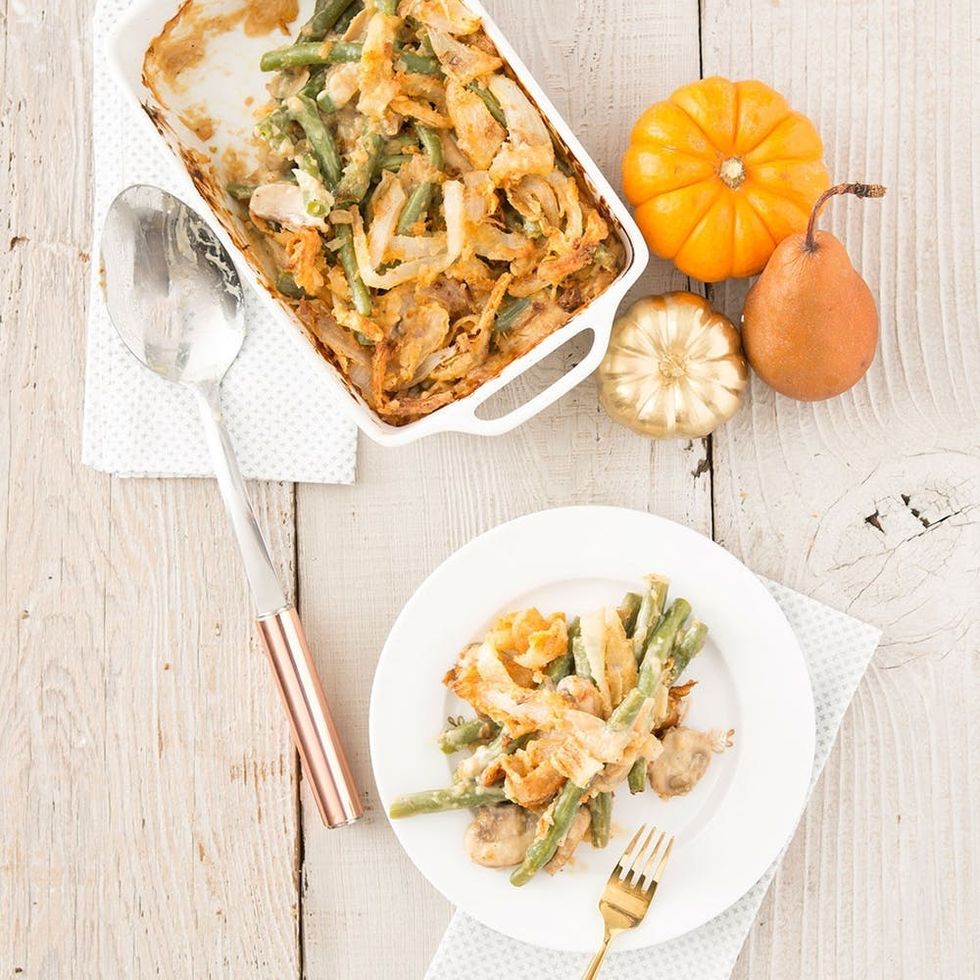 13. Vegan, Gluten-Free Green Bean Casserole: Healthy has never looked so good. This recipe has accommodations for vegan or gluten-free versions, so you can tailor it to any dietary needs. (via Brit + Co)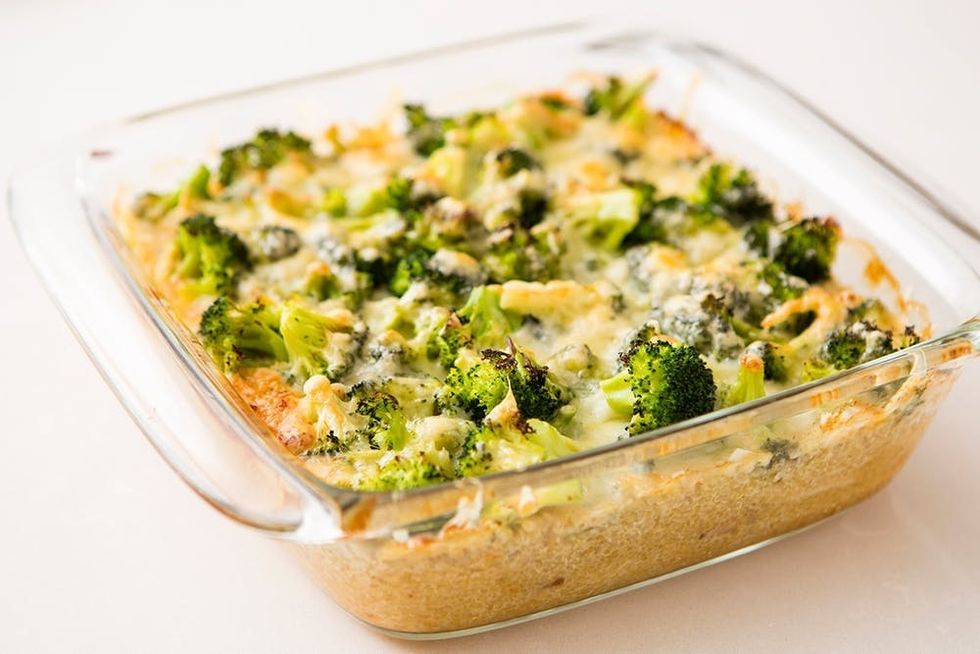 14. Creamy Chicken, Quinoa, and Broccoli Casserole: This nutritious and cozy comfort food is on another level. When your protein, grain, and veggies are together in one casserole, you're winning the dinner game. (via Pinch of Yum; photo via Brit + Co)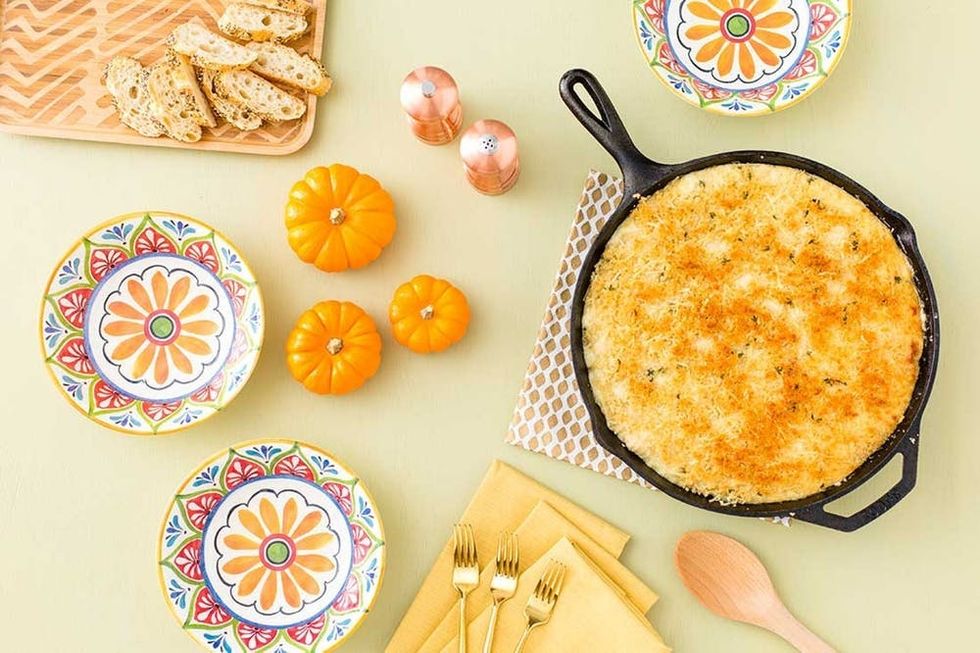 Brit + Co may at times use affiliate links to promote products sold by others, but always offers genuine editorial recommendations.