Happy Halloween! 150+ Ideas for Halloween EVERYTHING
Oct 31, 2014
Halloween is HAPPENING! And we've spent the last two months doing our darnedest to prep you for tonight's festivities, fashion and freakiness. But you know what? Some of you didn't plan ahead — so we're here on this rainy October 31st to deliver a veritable Halloween OPUS. Here are over 150 ideas for Halloween EVERYTHING!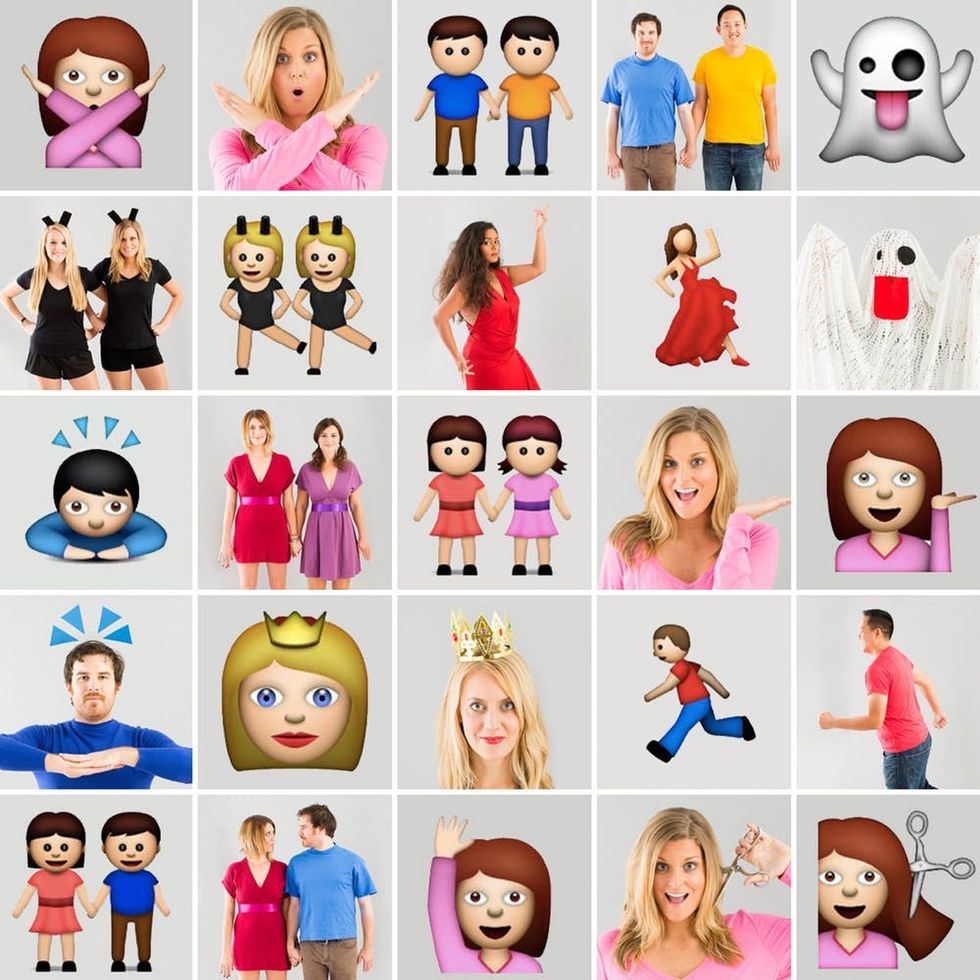 ---
10 Emoji Costumes: We'll kick things off with this topical collection of 'stumes. Kurt as the "person bowing deeply" is too good.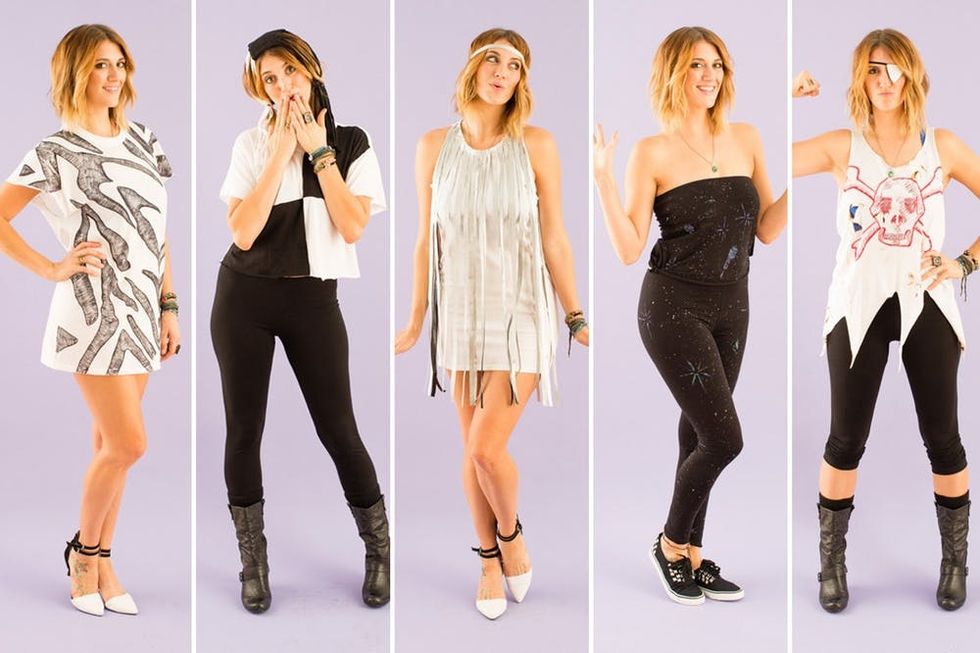 5 Super Simple Costumes: Hit up Walgreens or Duane Reade and you'll find everything you need to create any of these five killer costumes.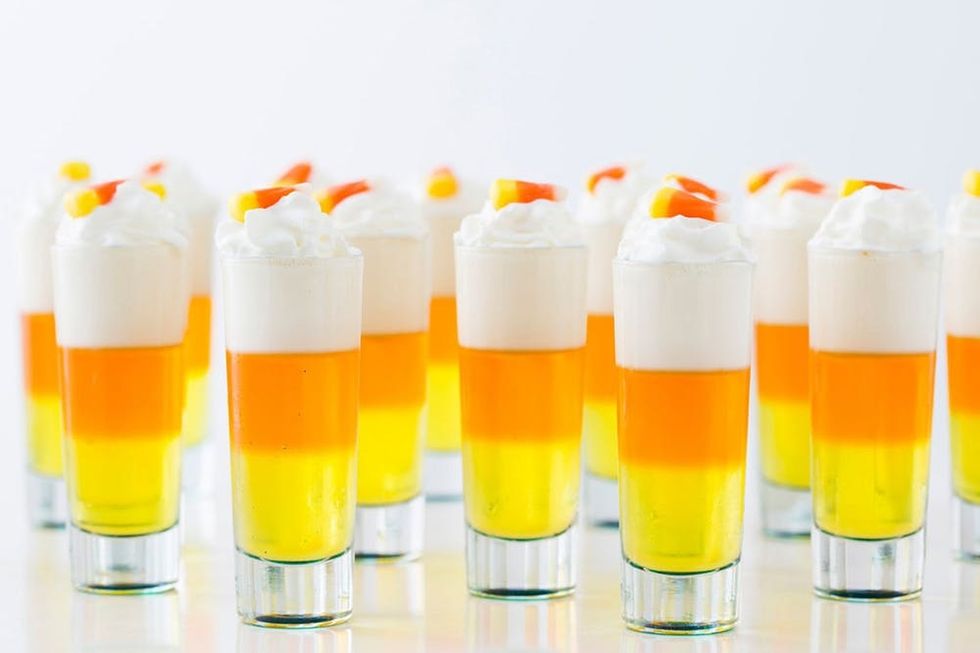 1 Round of Candy Corn Jello Shots: Shots!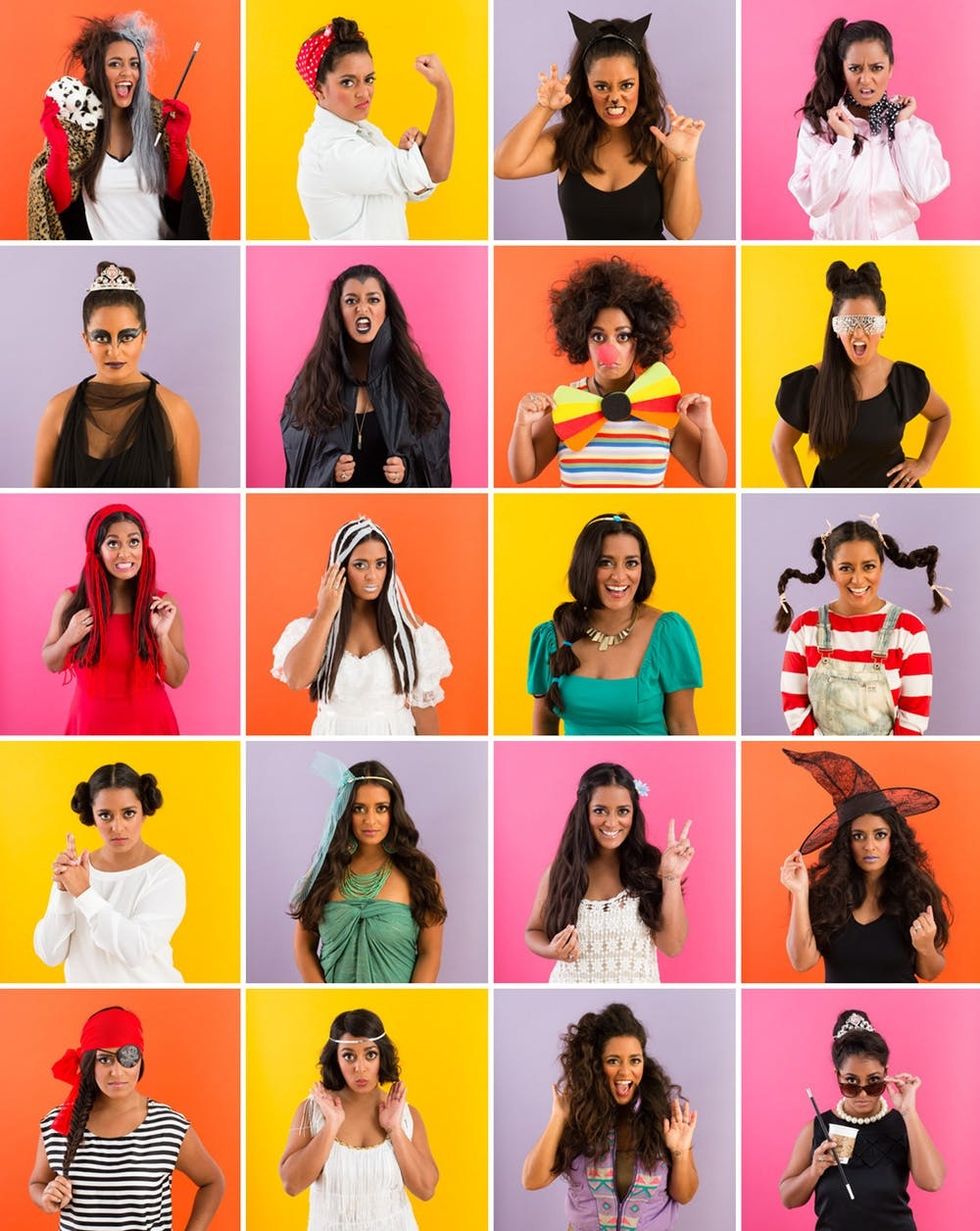 20 10-Minute Halloween Hair Hacks: Got long hair and no costume? Riff on one of these 20 hair hacks and you'll be good to go.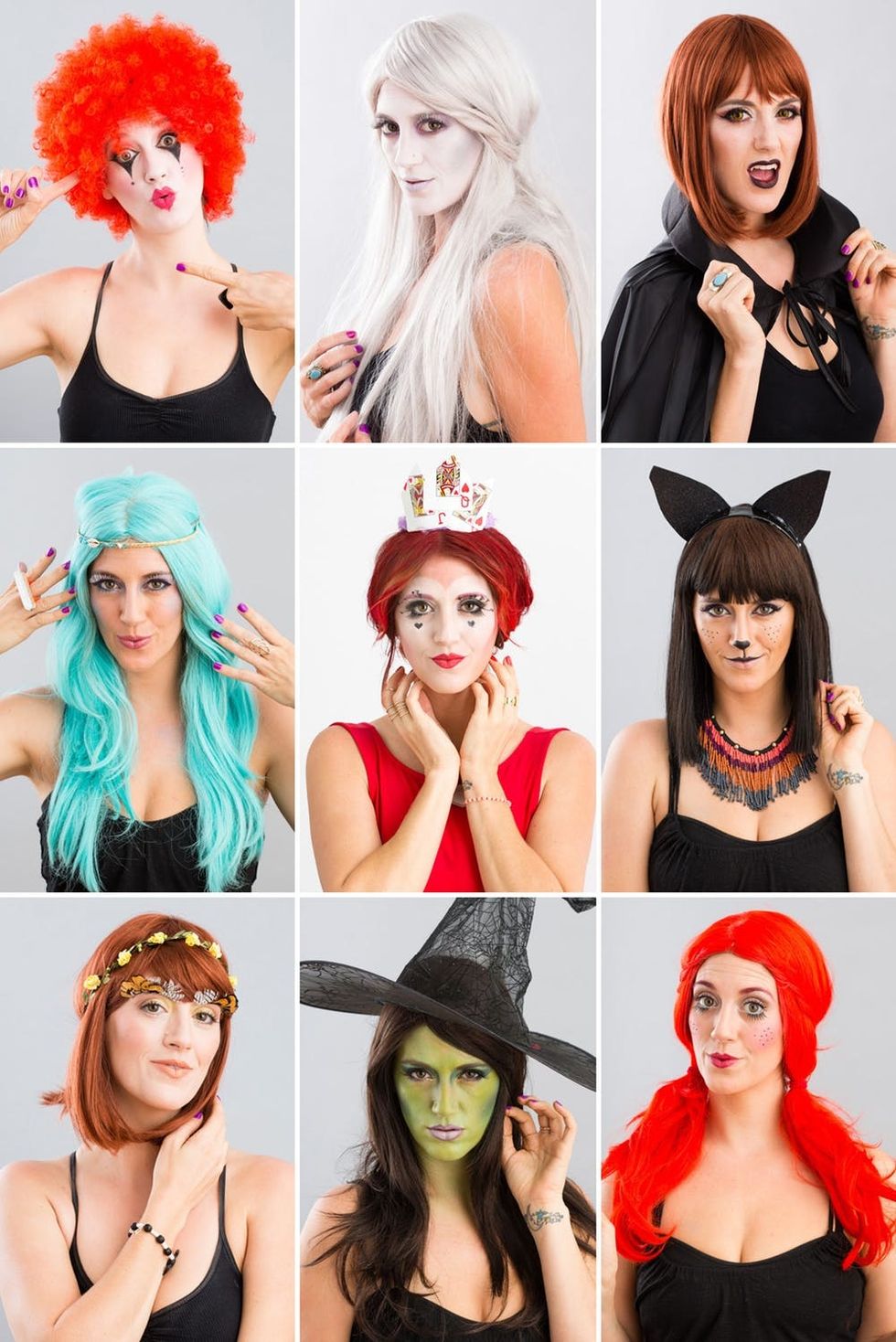 9 Makeup Tutorials: The best part? You can do almost all of these with makeup you already have, or makeup available at a drugstore or Halloween store.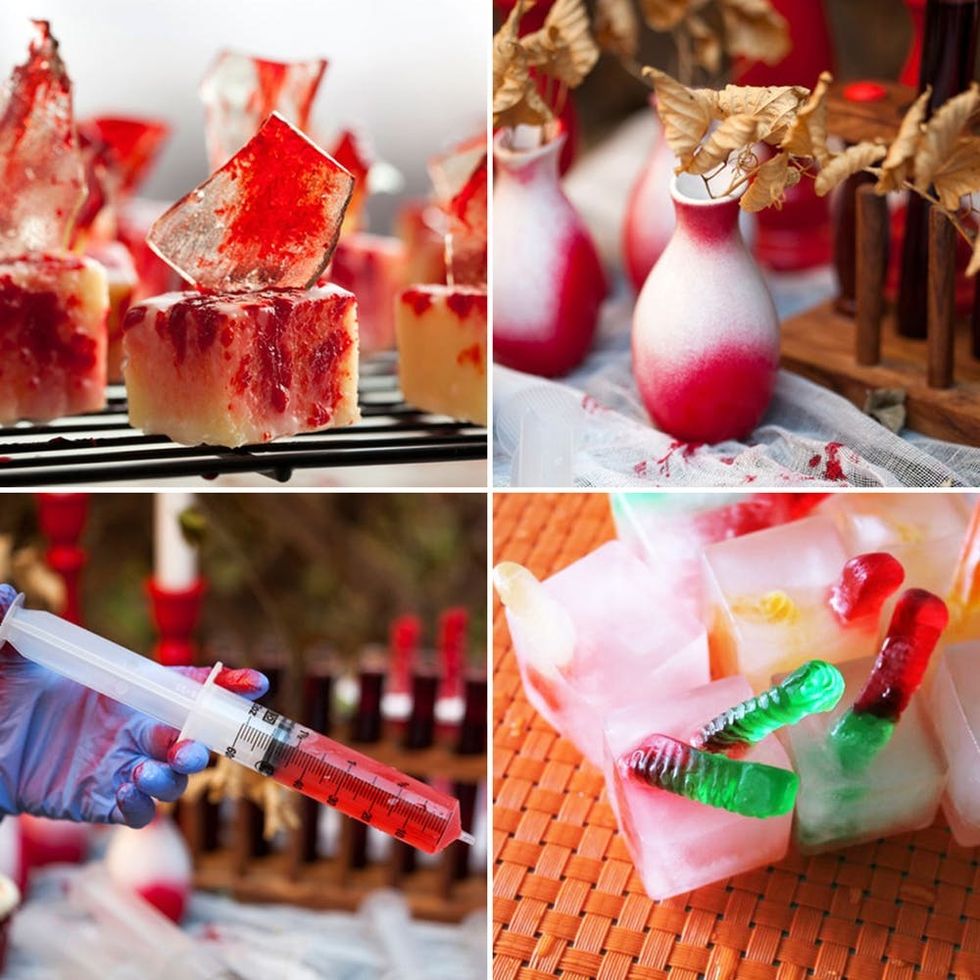 22 Last Minute Party Ideas: Creep to this.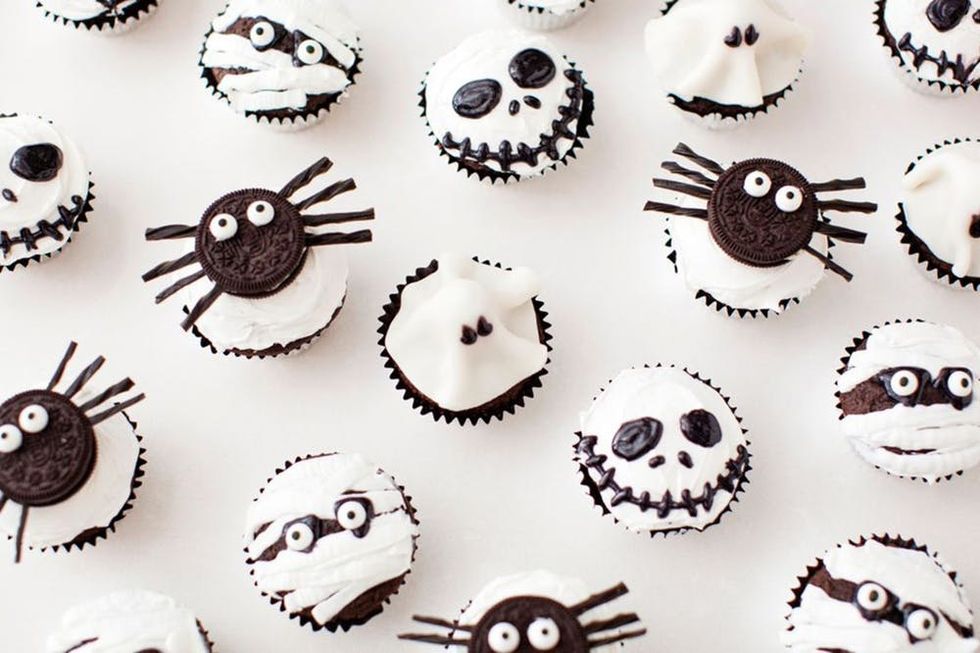 1 Batch of Spooky Cupcakes: Cue Nightmare Before Christmas' This is Halloween!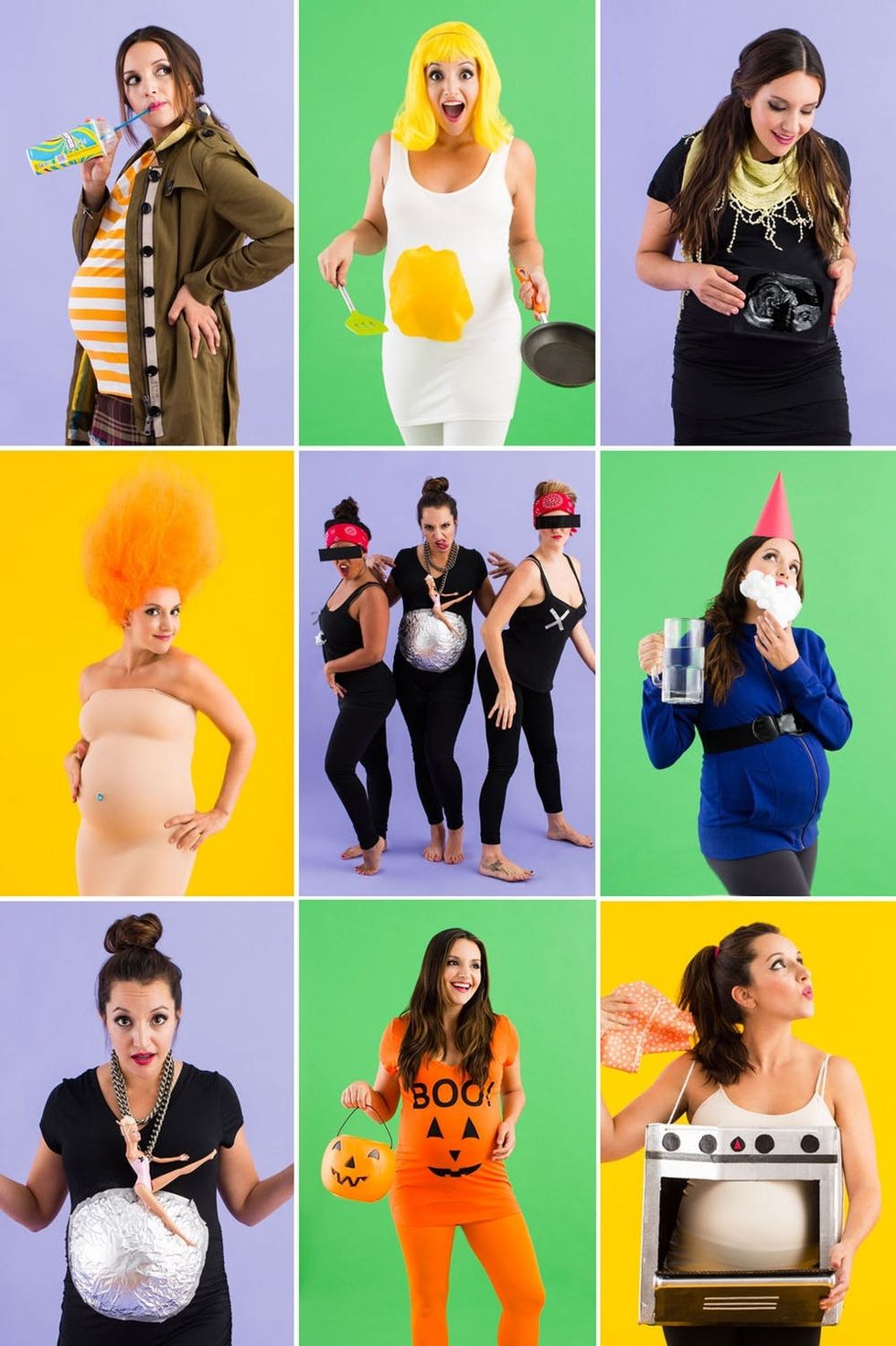 8 Maternity Halloween Costumes: Rockin' a baby bump tonight? Make it the focal point of your costume with one of these clever ideas.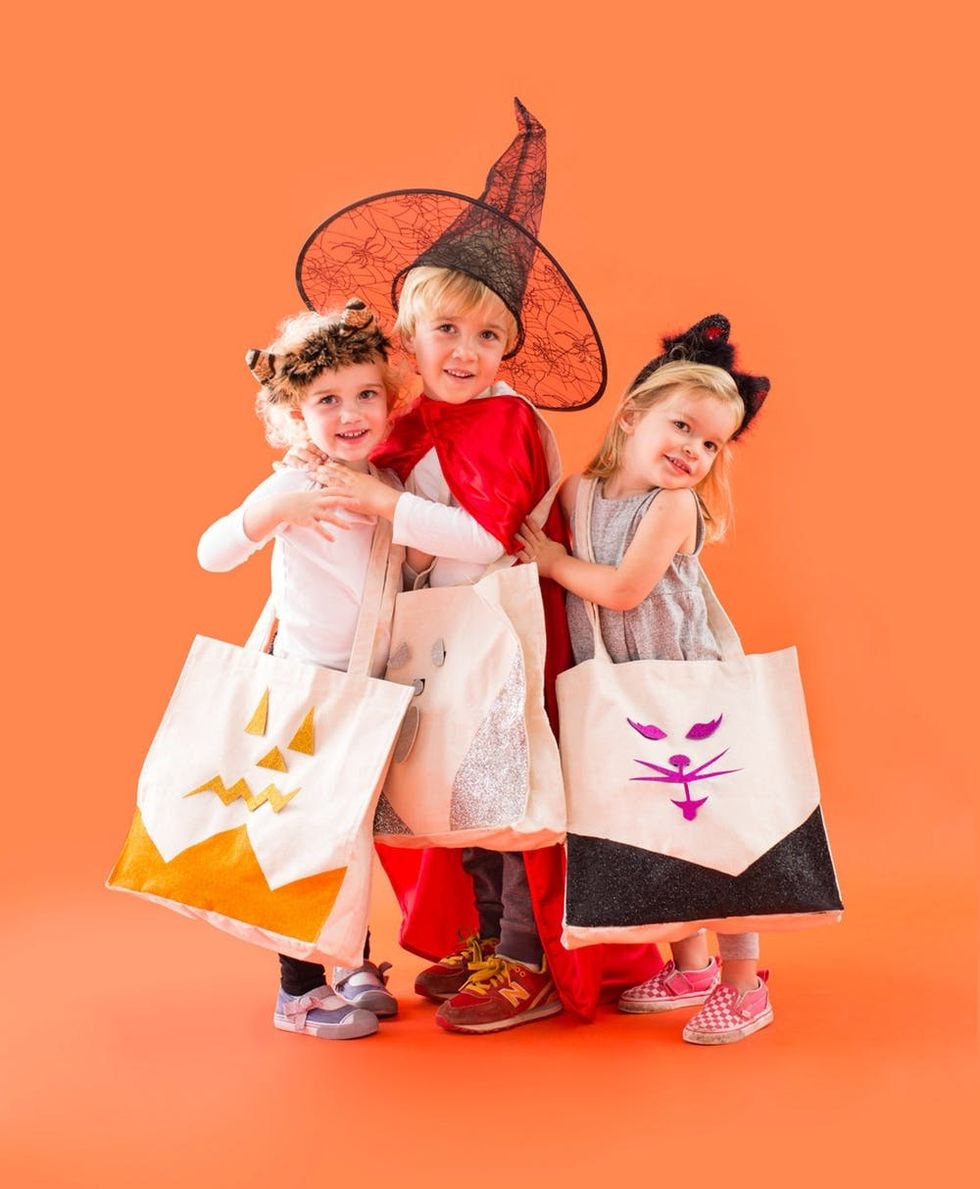 3 Easy Treat Bags: Crap, you totally forgot to make your kiddo a ginormous treat bag! Canvas totes to the rescue.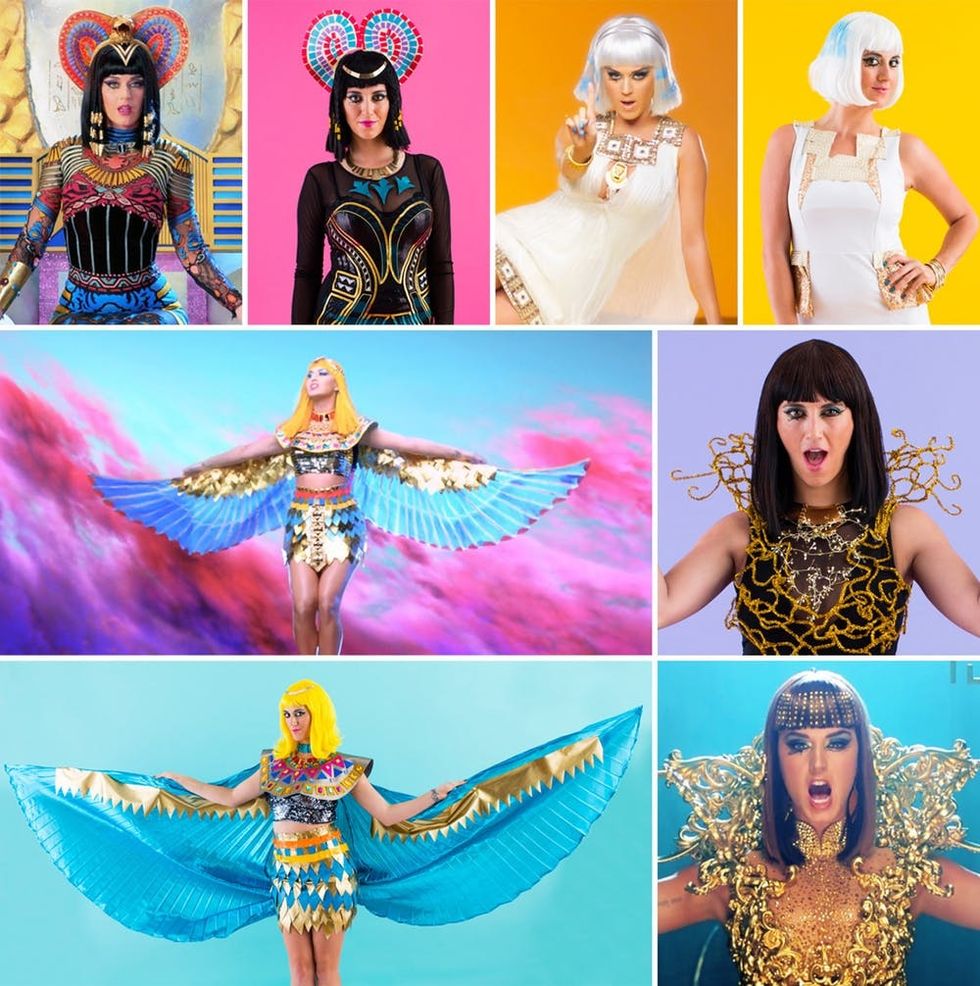 4 Costumes from Katy Perry's Dark Horse Video: So, you wanna play with magic?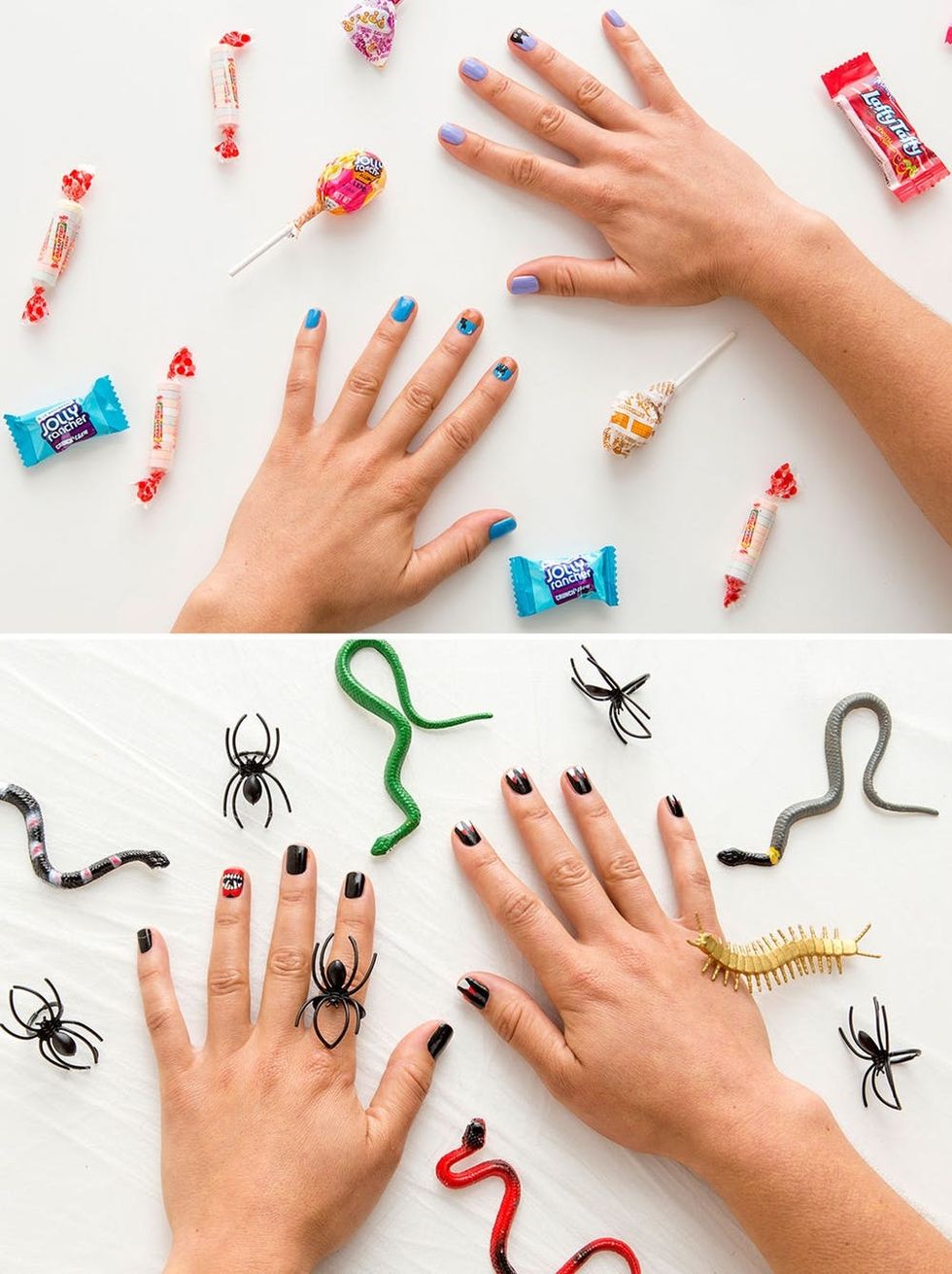 4 10-Minute Halloween Manicures: Go for the classic black cat or vampire vixen with one of these four manis.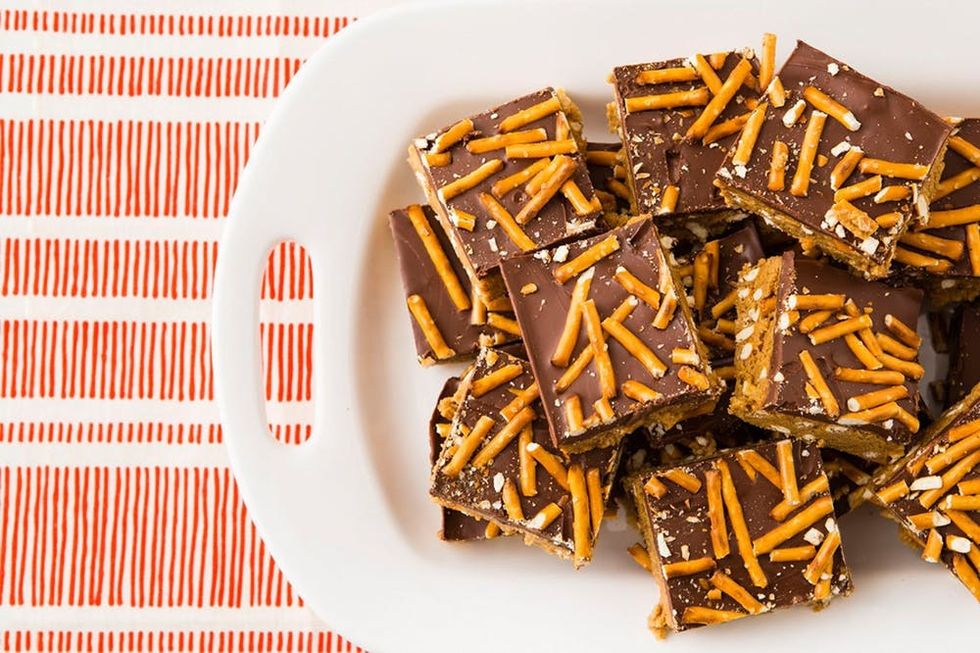 1 Platter of No Bake Peanut Butter Pretzel Bars: No bake? Yes please.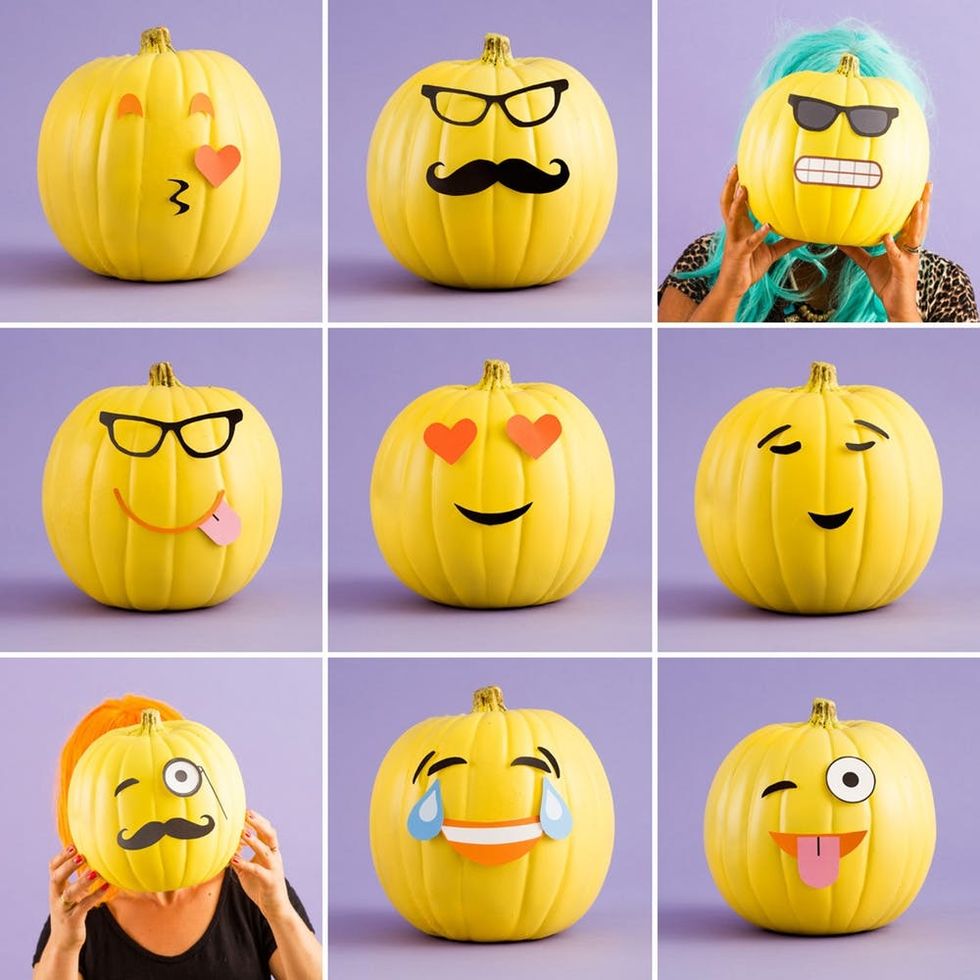 9 Emoji Pumpkins: ;)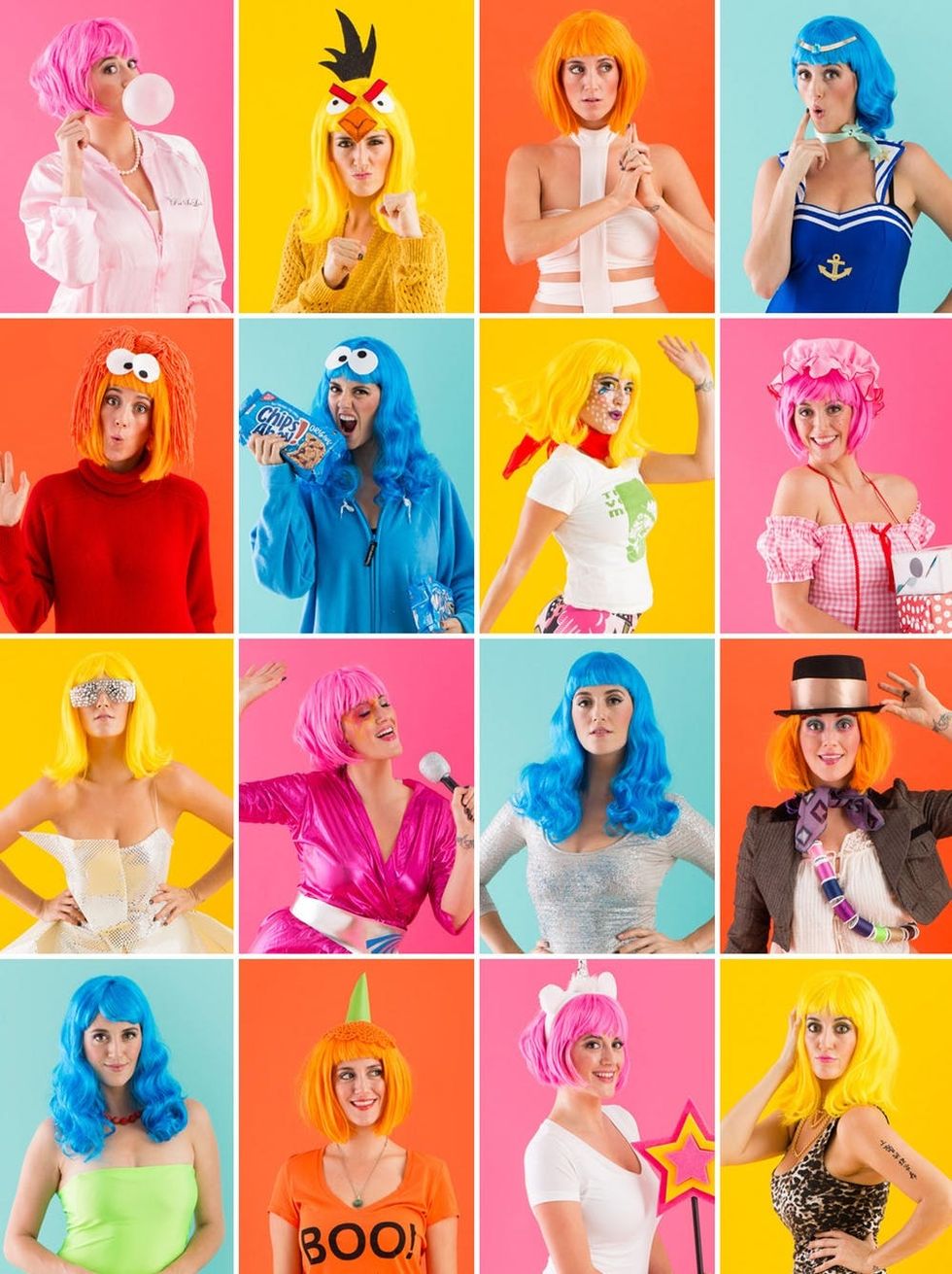 16 Ways to Rock a Wig: Are you… wigging out? Muhahahaha.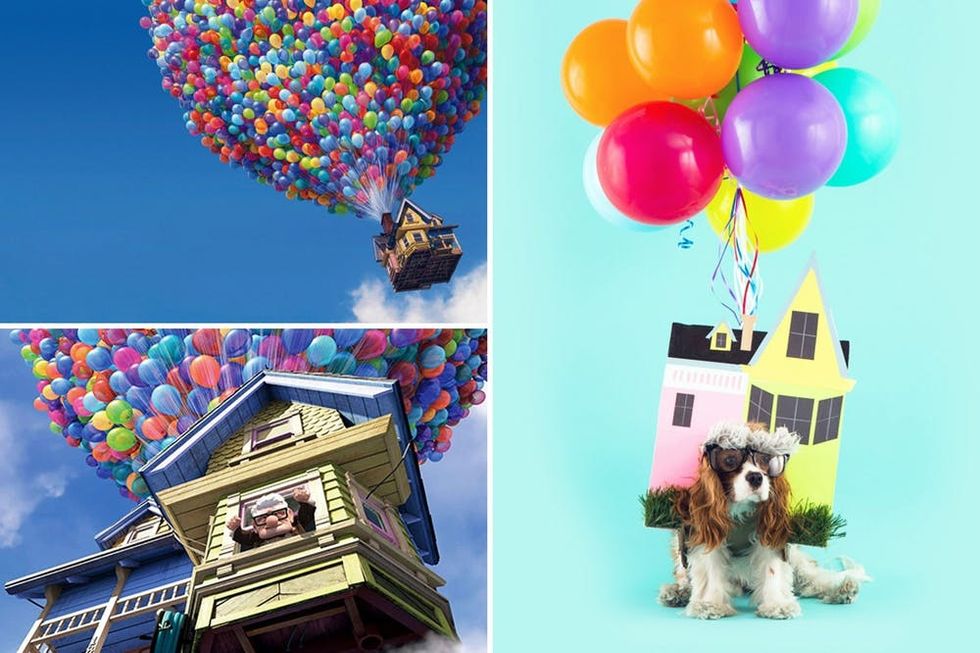 1 Puppy Up Costume: Turkey Temple makes the perfect understudy for Carl.
1 Glitzy Gold Photo Booth: What's glittery, glitzy and gold all over? A photo booth you can put together in under five minutes.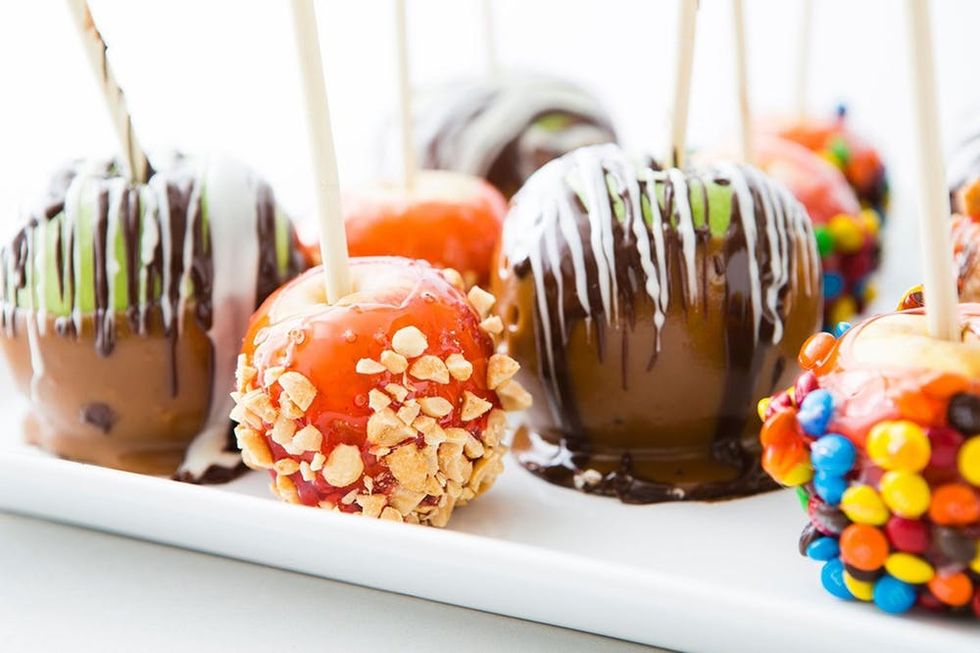 A Dozen Caramel and Candy Apples: Don't you want to take a bite?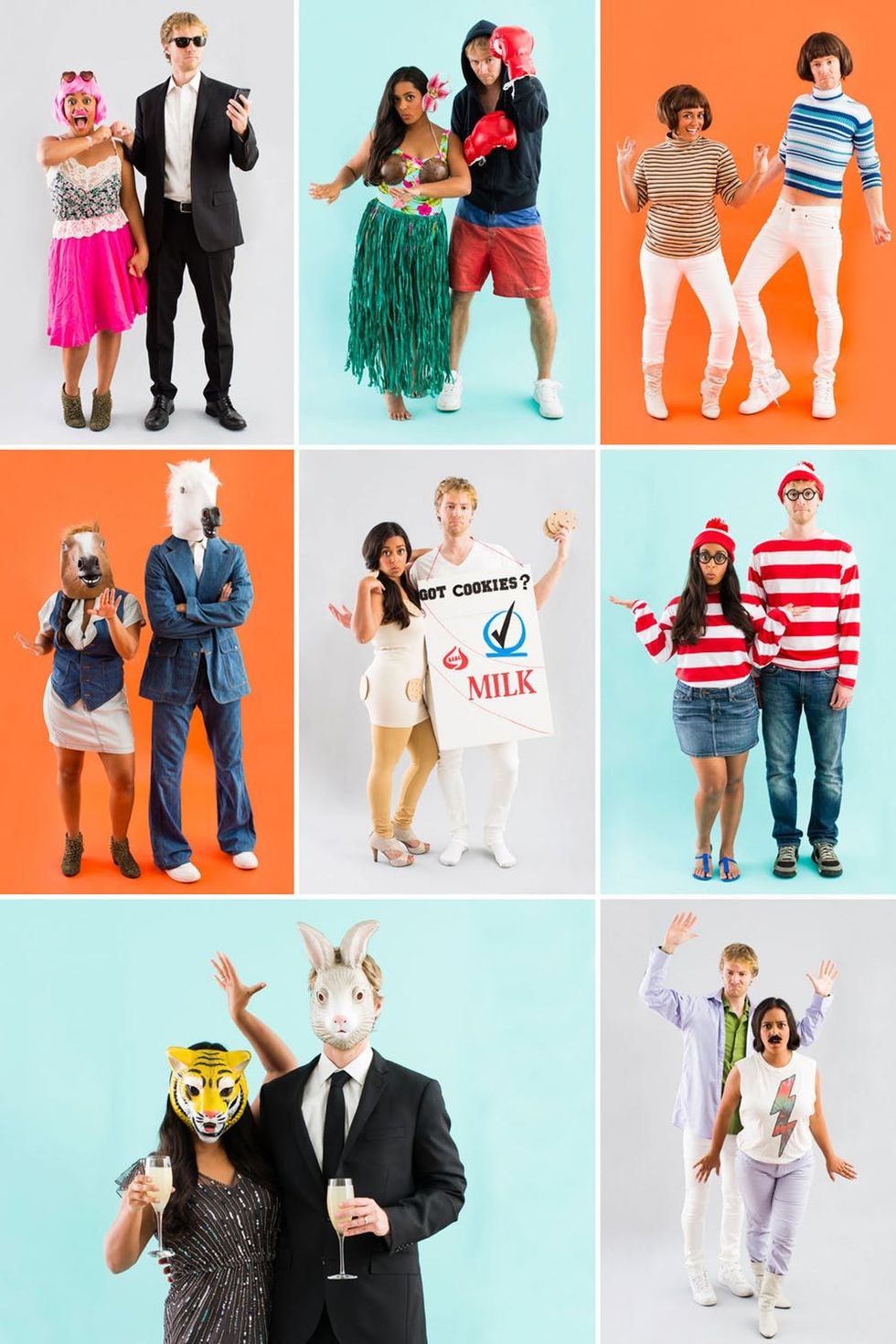 8 DIY Couples Costumes: The Uber and Lyft option is definitely a Silicon Valley crowd pleaser, but my personal favorite is Hall & Oates.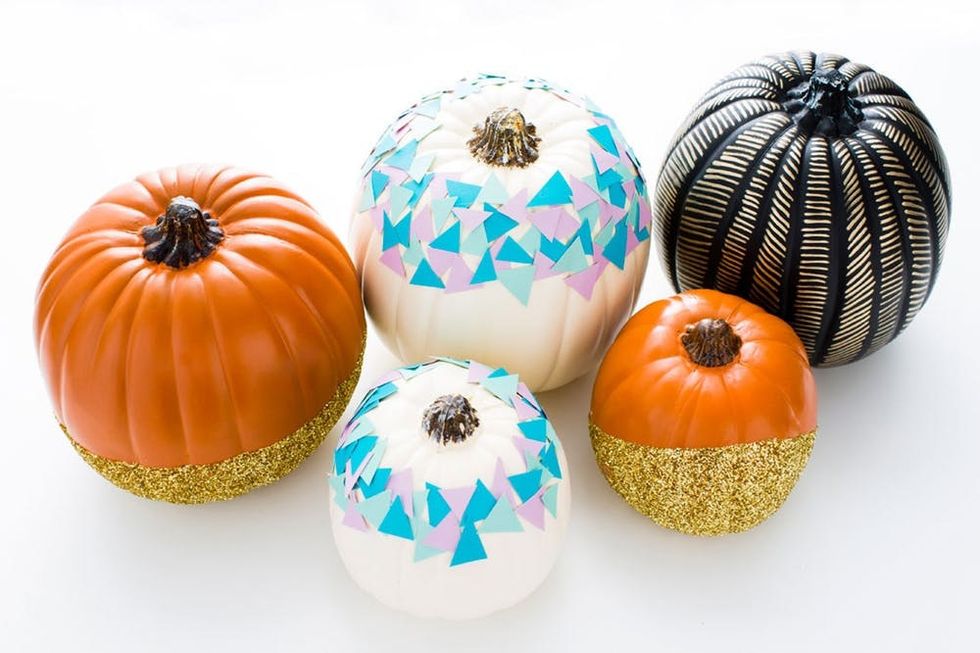 3 Chic No-Carve Pumpkins: Again with the no-carve? Yes! It's just SO much easier and can yield some downright lovely results.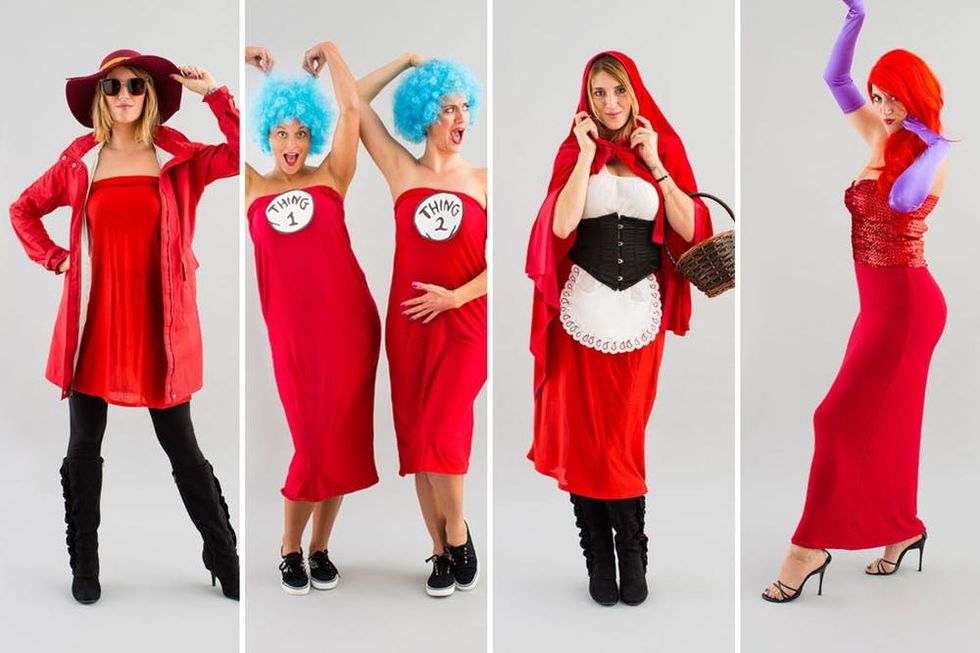 1 Maxi Skirt, 4 DIY Costumes: Another last minute costume hack, the base to each of these costumes is a simple red maxi skirt. Got an hour? Learn how to make it in our Sewing 101 e-class!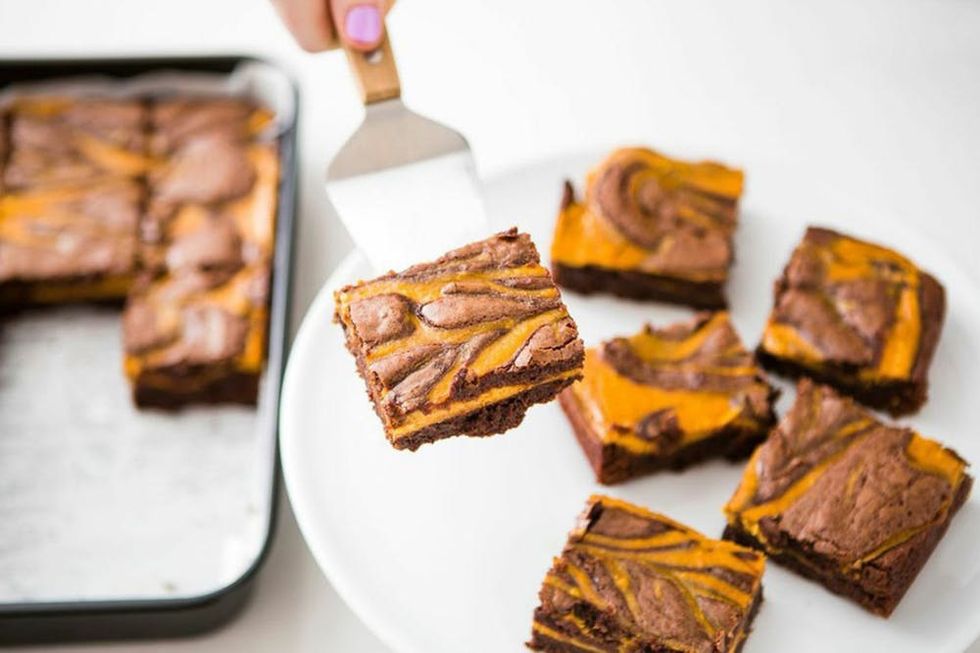 1 Batch of Pumpkin Swirl Brownies: Nom.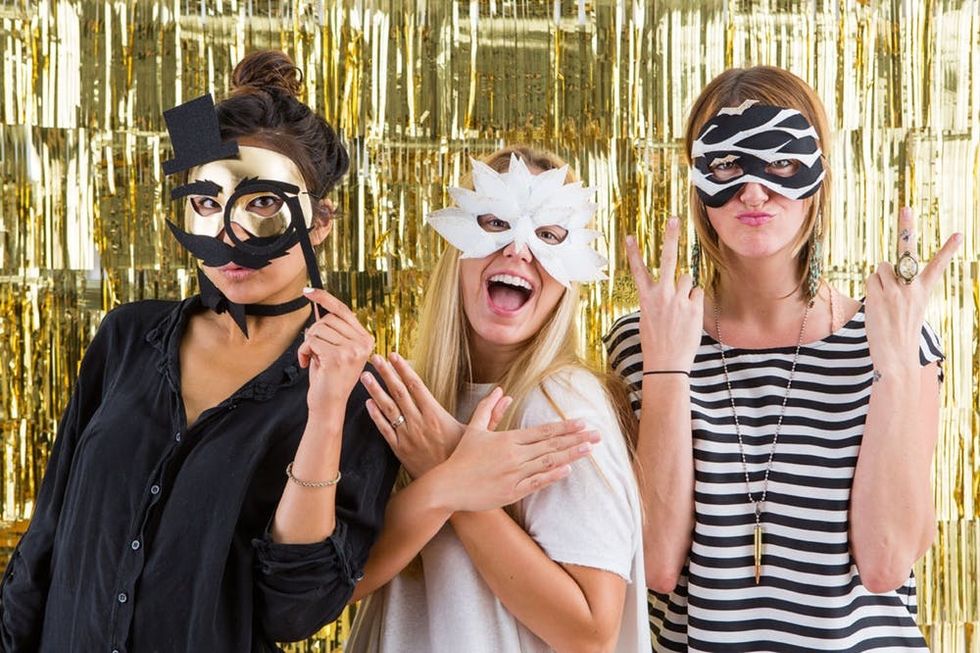 3 Chic Halloween Masks: Go super chic with these simple white, gold and black masks.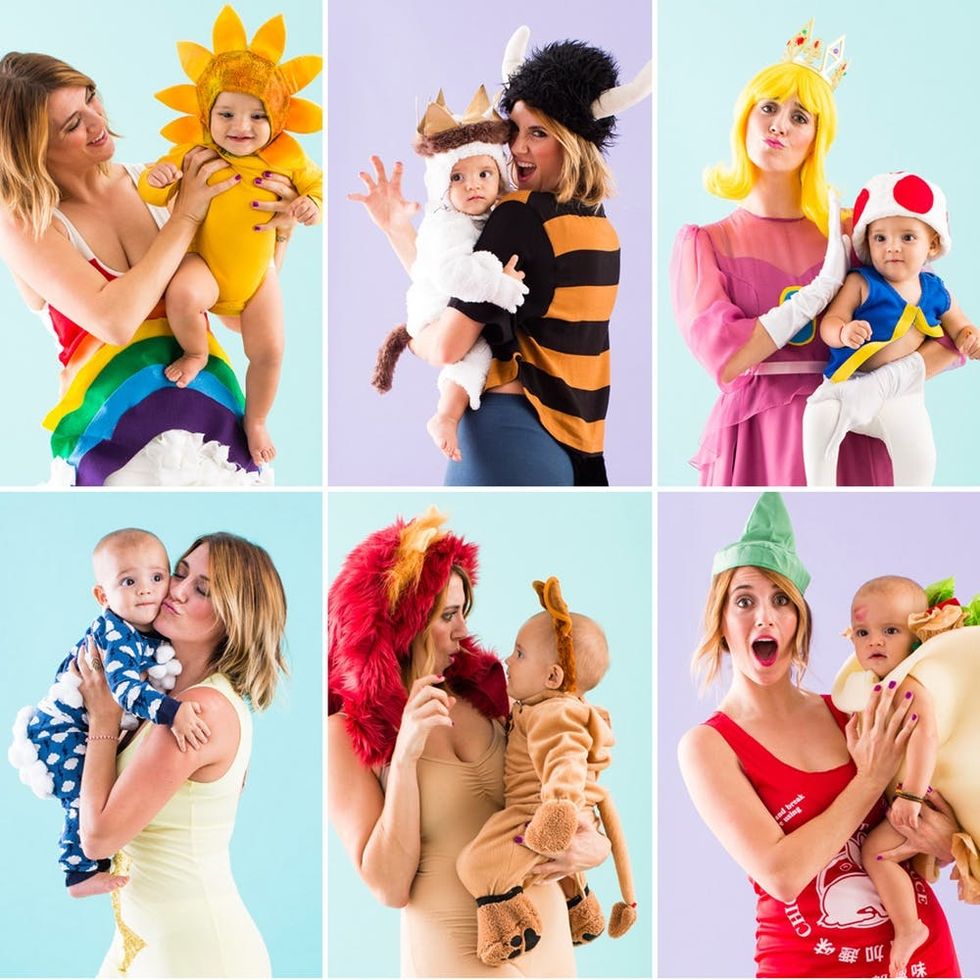 6 DIY Mom + Baby Costumes: What? YES. Little Elijah Bug makes the perfect sunshine, Max, Toad, thunder cloud, Simba and… TACO to his amazing mama Misty.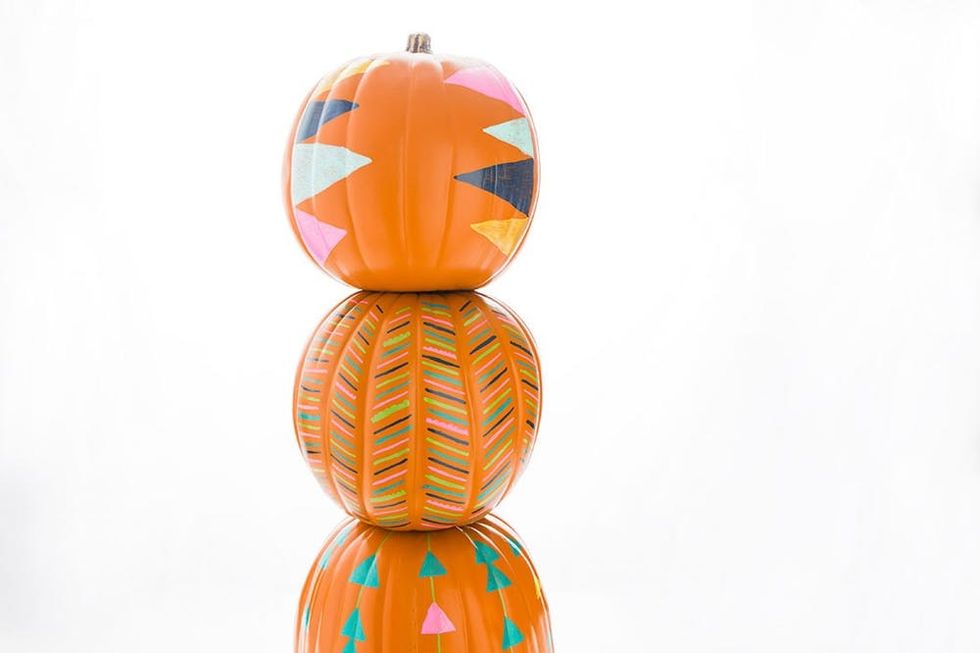 1 Stack-O-Lantern: Stack 'em up.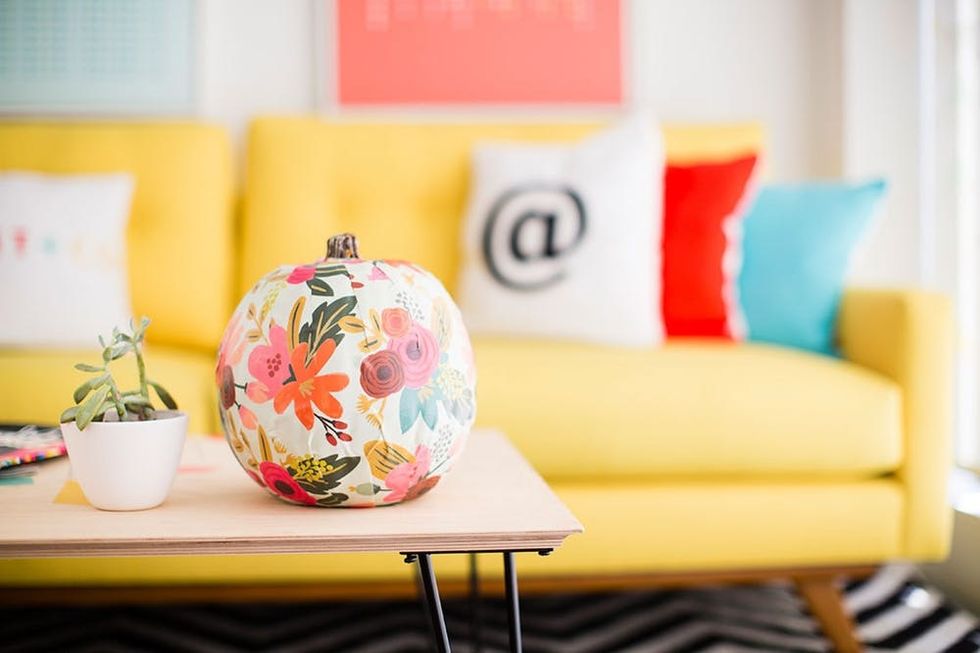 The Prettiest Pumpkin Ever: We won't blame you if you decide to keep this around all year long.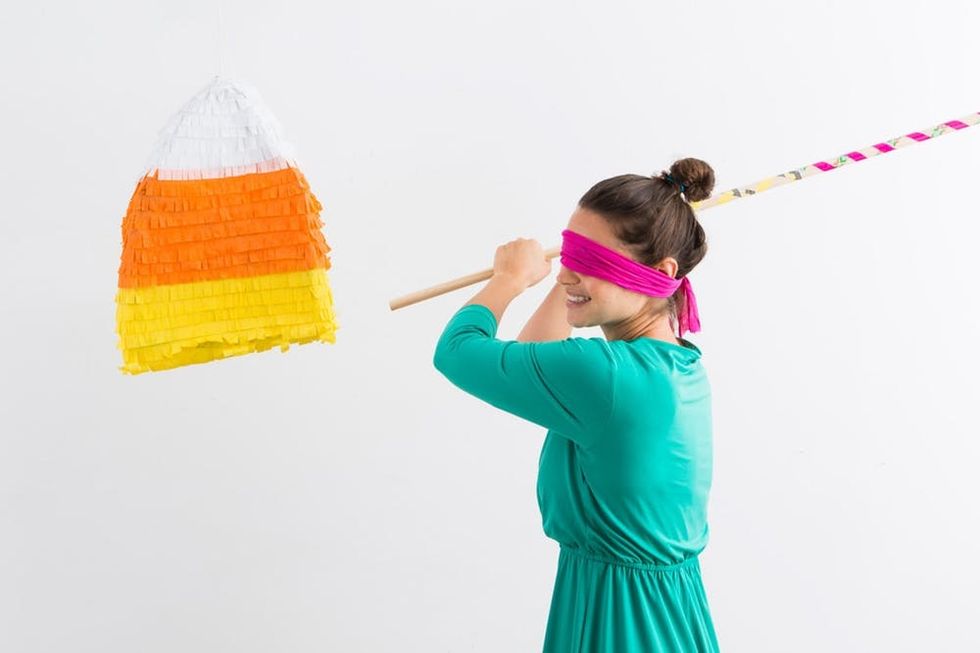 1 Candy Corn Piñata: Candy corns IN a candy corn piñata? Meta-Halloween FTW.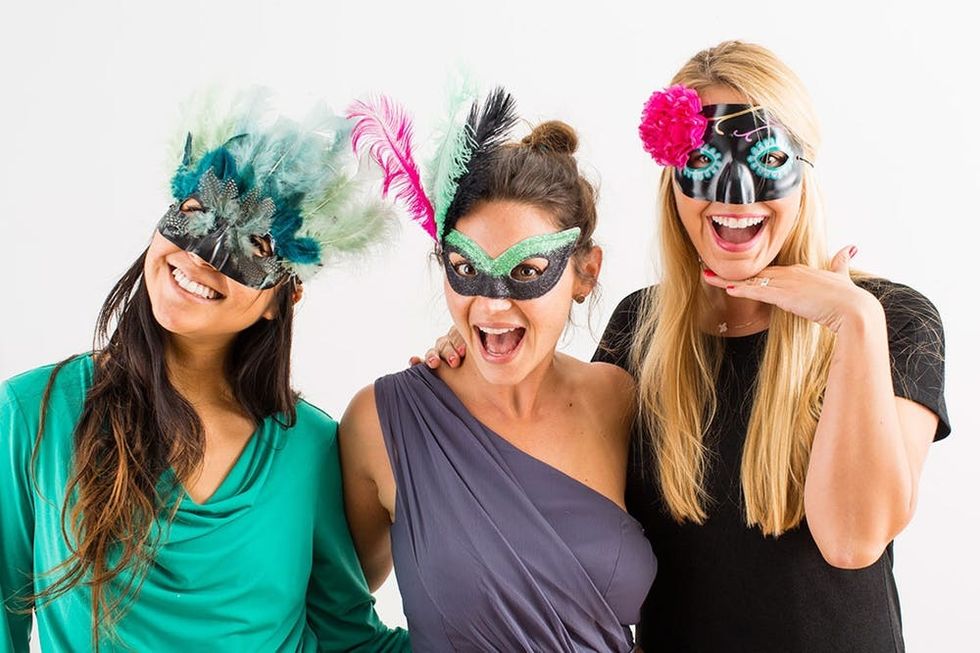 3 Masquerade Masks: Another quick and easy collection of masks, all you need is feathers, paint pens and glitter to make any of these.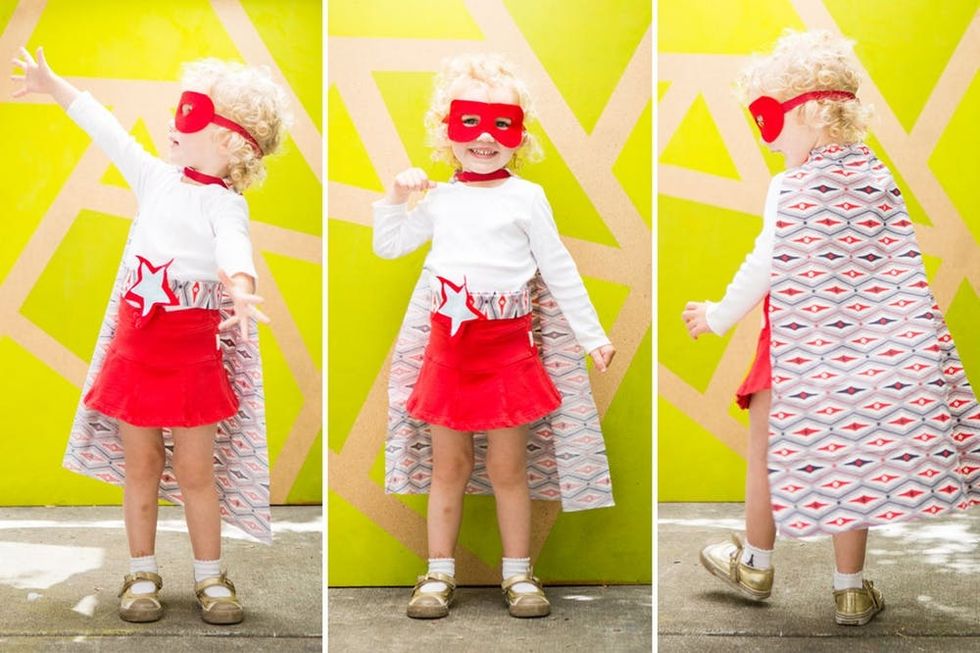 1 Stylish Little Superhero: And finally, the most stylish little superhero you ever did see :)
HAPPY HALLOWEEN!
Anjelika Temple
As Chief Creative Officer and Founding Partner at Brit + Co, Anjelika Temple brings her voracious consumption of all things creative and colorful to DIY projects, geeky gadgetry finds and more. When she's not DIY-ing her heart out, you'll find her throwing dinner parties with friends or adventuring with her husband David, their daughter Anokhi, and their silly dog Turkey.
Halloween Costumes