13 Reasons We Wish Halloween Was This Month
May 21, 2015
You know you're obsessed when you start planning for Halloween on November 1 (us). You know you're a Halloween addict when you create any excuse to throw a costume party (us!). You know you're beyond ready for a month-long celebration of Halloween when you're thinking how you can recreate an eye catching look out of every pop culture moment when it's only May (US!). The first step is acceptance, right? ;)
This month has been KILLING it with the Halloween costume-appropriate pop culture events that are just begging to be a part of our October 31 getups. So even though the Big Day is still months away (5 months… but who's counting?!) we wanted to put our pretend hats on and think about the current events that make us wish Halloween happened in early June. Pin these, they might come in handy later. You are very welcome, indeed.
---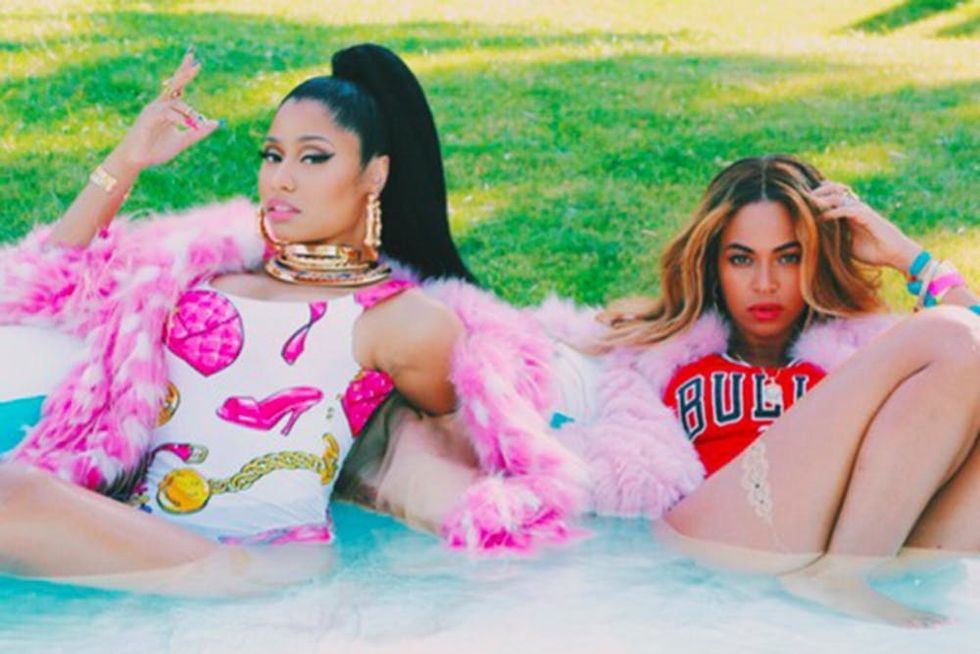 1. Nicki Minaj + Beyoncé in "Feeling Myself": Grab your fellow confident gal pal, an inflatable pool and modern-yet-TBT looking (and ***flawless) bodysuits — pink fur coats required. Then splash around in that inches deep pool while giving off endless swag vibes that Queen Bey + Nicki showcase in the TIDAL exclusive (ugh, really?!) music video. Change the game with these outfits. (via Nicki Minaj Facebook)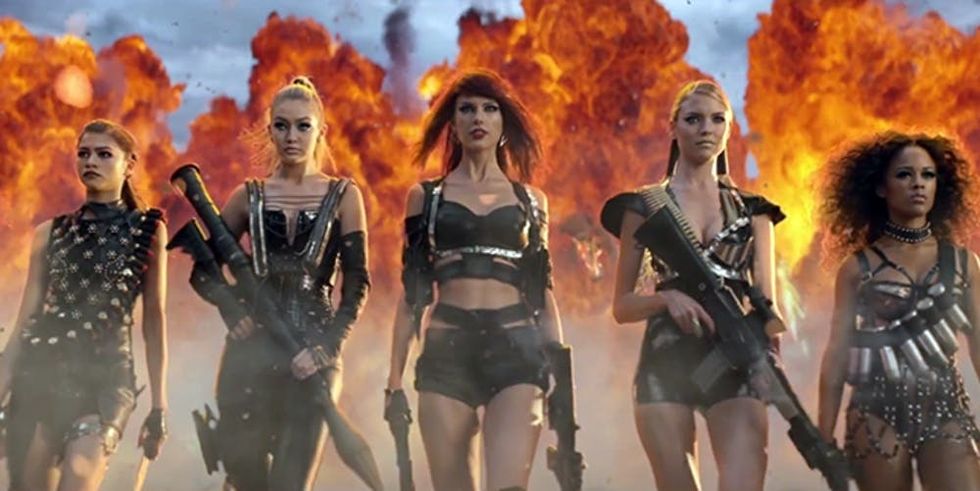 2. Taylor Swift + Her Girl Army in "Bad Blood": It's time to take revenge on your frenemies — by looking utterly badass with your posse of GFs. Corral your girls, throw on some leather + wigs, grab those prop weapons and get ready to get down at a house party, the club or the street. Pro tip: Don't forget those Band-Aids for the bullet holes ;) (via YouTube)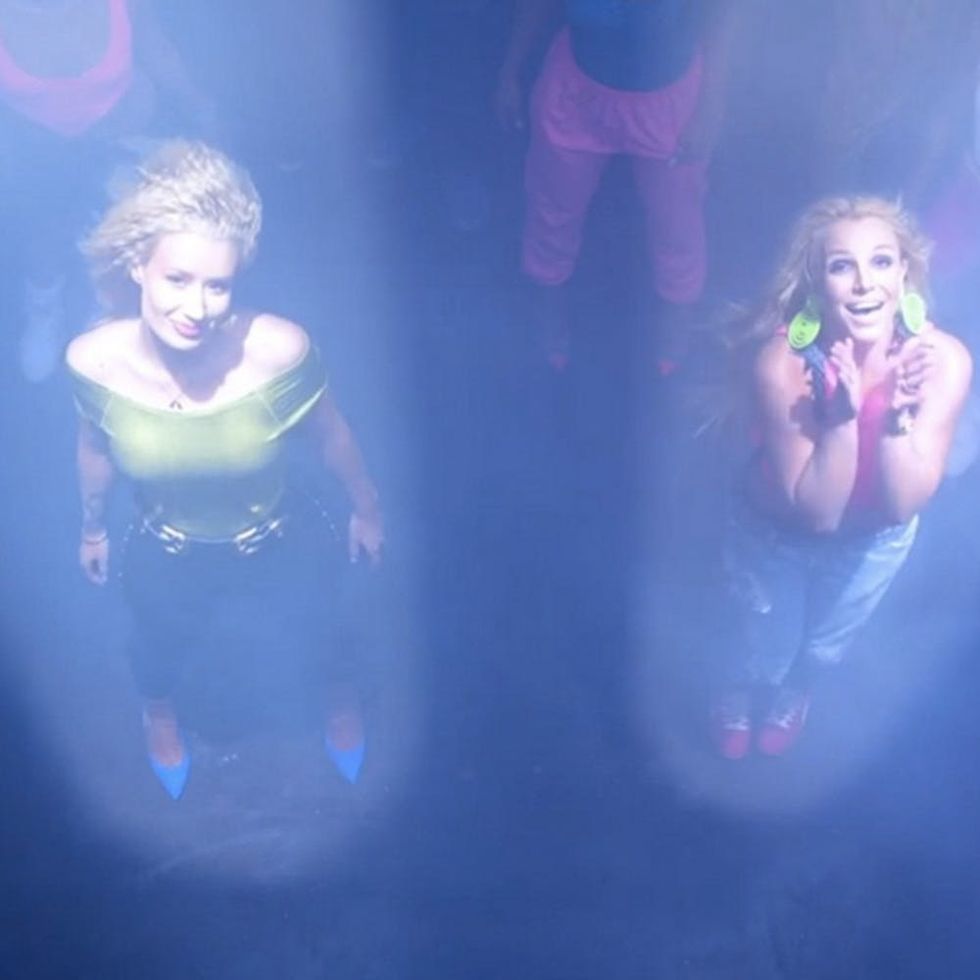 3. Britney Spears + Iggy Azalea in "Pretty Girls": Travel back to the '80s a la Brit + I-G-G-Y with your prett-ay girls. Give your hair a crimp, put on any + all neon (spandex is a plus) and you'll be having the boys flock to you like bees to the honey. Unless it's ladies night, then just wipe the floor with 'em (and that mega hairsprayed 'do). (via @thenewclassic)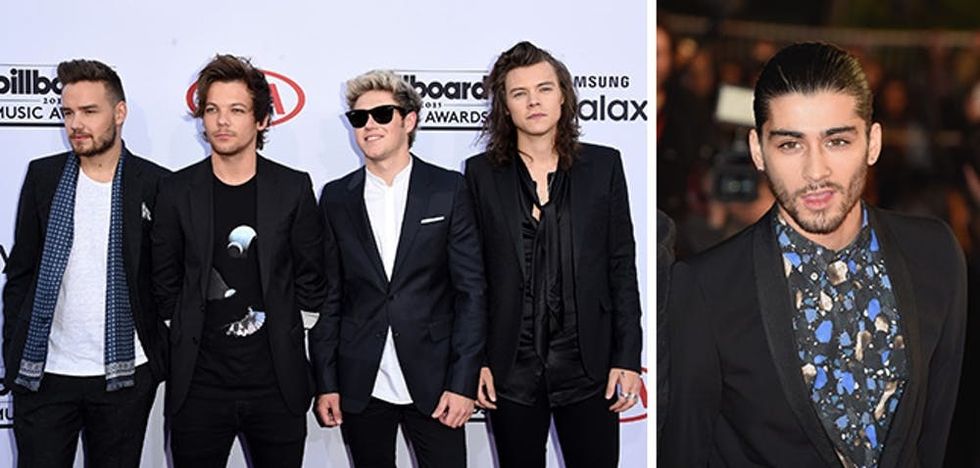 4. The New One Direction or the Solo Zayn Malik: You may still be recovering from the loss of Zayn from the British boy band but that doesn't mean you can't get your bro on solo or with your friends. Relive the memories by dressing up as the four man band or ride alone — man bun and all — like Z in a casually cool two-piece. (via Jason Merritt/Getty + Pascal Le Segretain/Getty)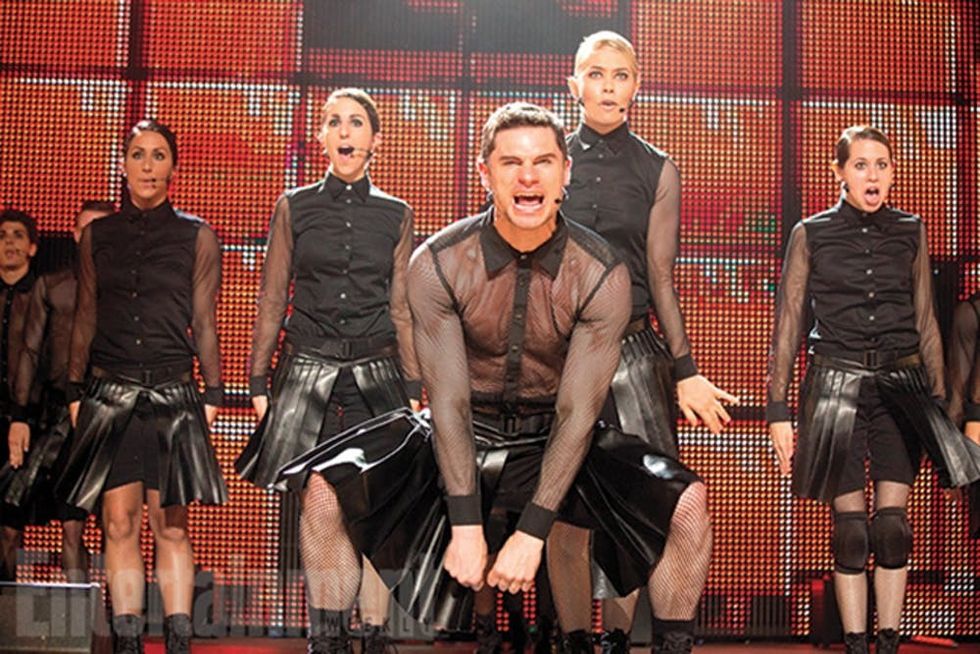 5. Pitch Perfect 2's Das Sound Machine: Yes, we *love* the Barden Bellas, but how great was the German acapella group in the hit sequel?! No need to answer, they were aca-mazing and so was their all black, mostly mesh attire. Find all the dark pieces in your closet put 'em on, then go intimidate some tiny ladies named Anna Kendrick. Oh, and if you're going as the female lead of Das Sound Machine, you better be rocking a half top knot. (via Richard Cartwright)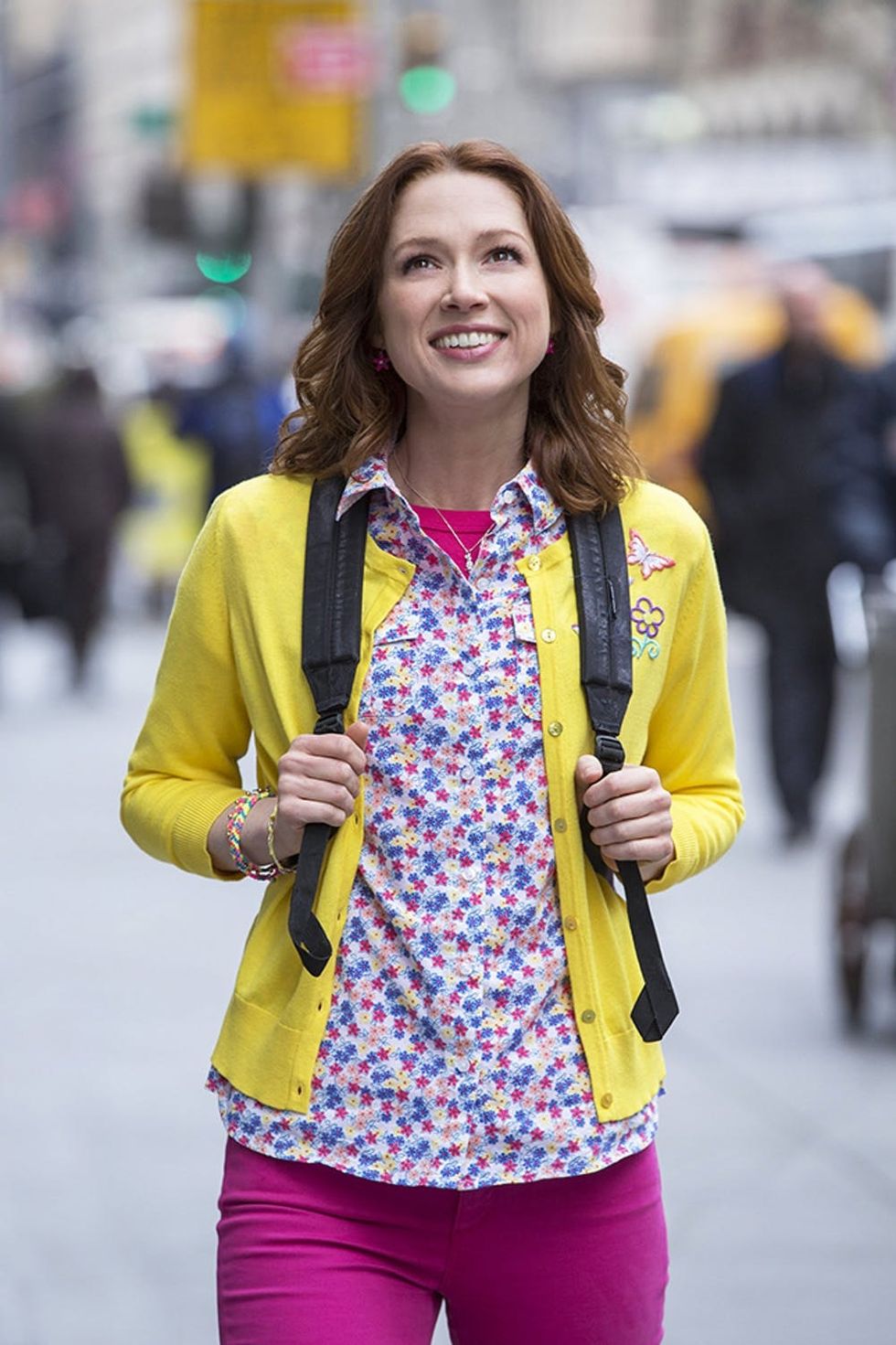 6. Kimmy Schmidt: If your style is all about spring colors like the famous Indiana mole woman, this look will be as easy to pull off as deciding you're having candy for dinner (because you're an adult). After placing as much pastels, patterns and florals on you as you possibly can to accomplish the look of a third grader you'll be ready to blast "Peeno Noir" all night long while taking endless hashbrown no filter selfies. (via Eric Leibowitz/Netflix)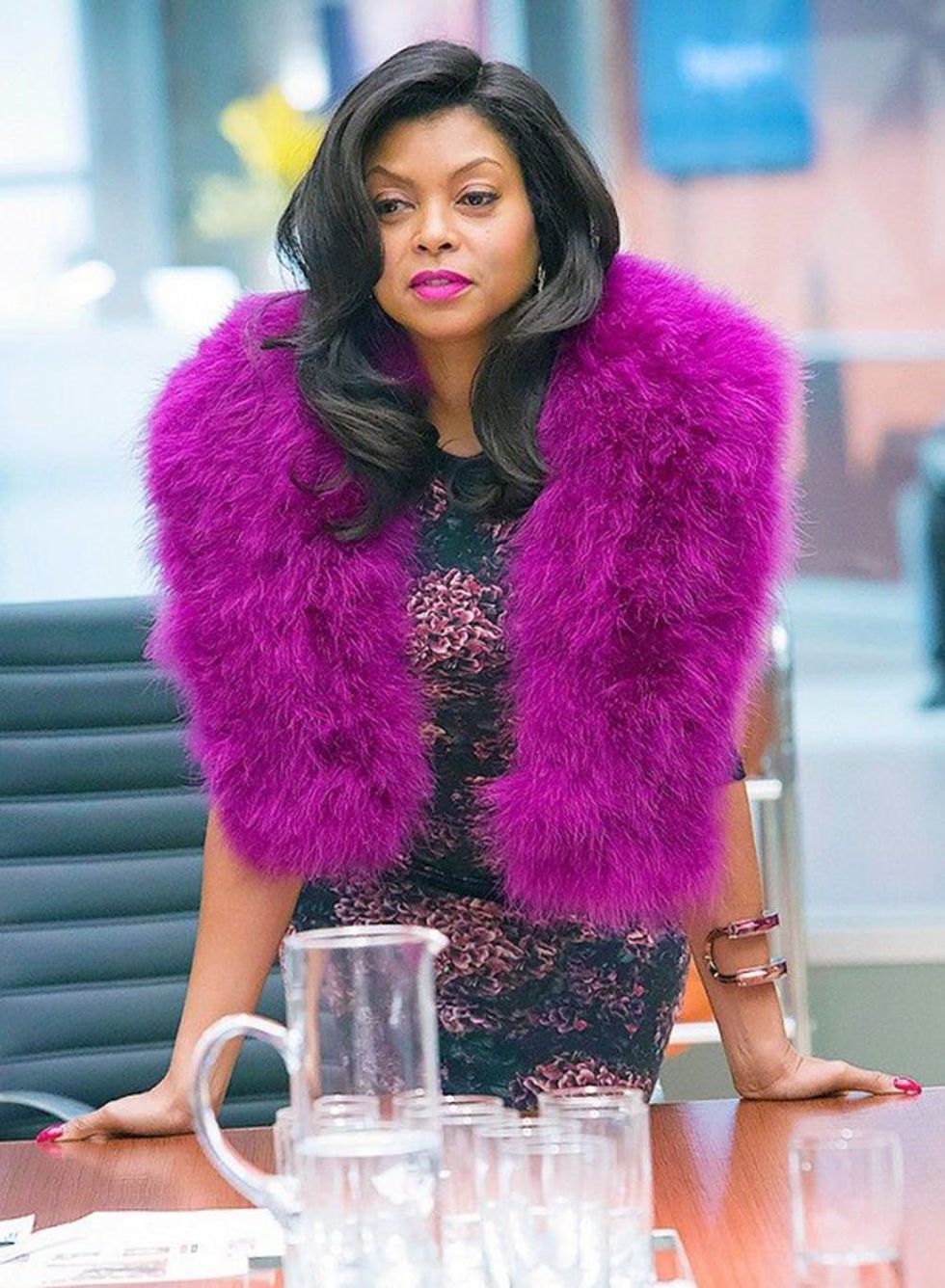 7. Empire's Cookie Lyon: Become the boss lady that's hidden inside of you by taking on the persona of this matriarch for an evening. Bring together all of the most gaudy, yet fashionable clothing you can find, throw it all on then walk into any room with all the confidence, boo-boo kitty. (via Empire Facebook)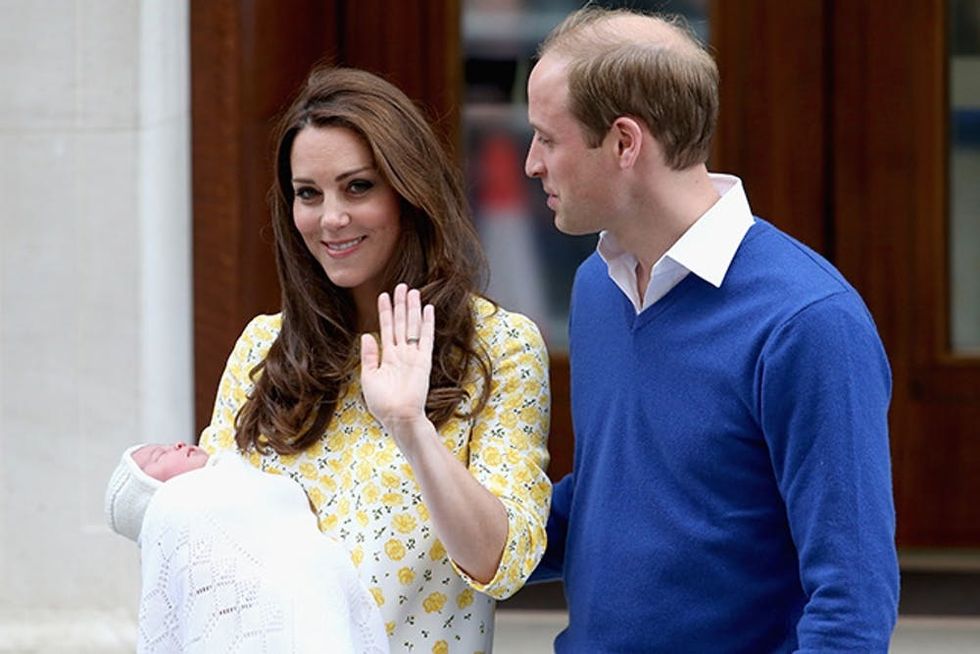 8. Princess Charlotte: If you've got a newborn, the royal baby is the only way to go with your family costume. Stick out from the royal family crowd with a Princess Charlotte blanket lookalike. Bonus points if you rock that floral dress AND you've got a little guy that matches his pop in a all-blue outfits ;) (via Chris Jackson/Getty)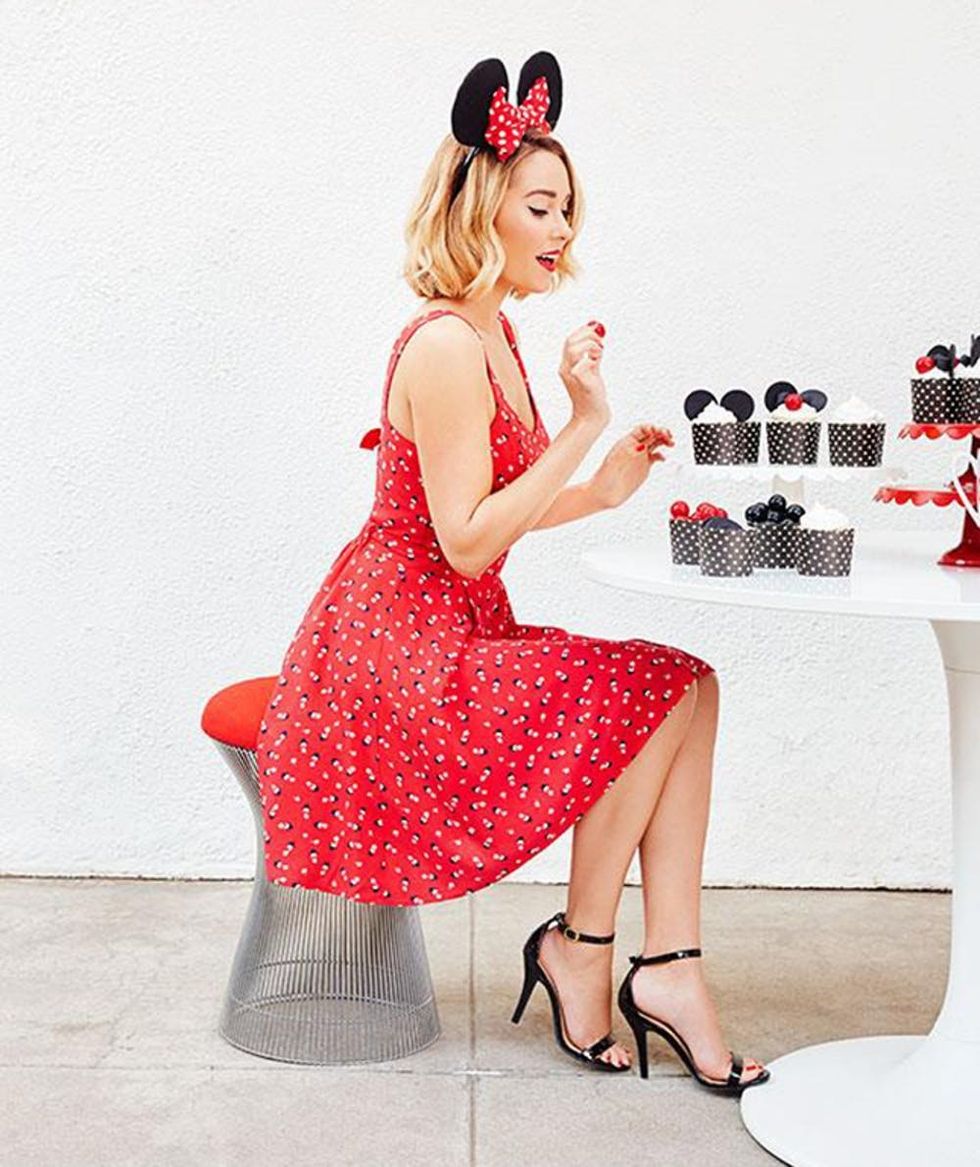 9. Lauren Conrad's Minnie Mouse: The only thing better than dressing up as Mickey's lady is completing the look with Lauren Conrad's out-of-control adorable M-squared Kohl's collection. Seriously, deck yourself out in all things Disney without feeling too cheesy or childlike. You'll look so chic as Minnie this way it'll totally be acceptable to wear this costume at work + the party. (via LC Lauren Conrad Facebook)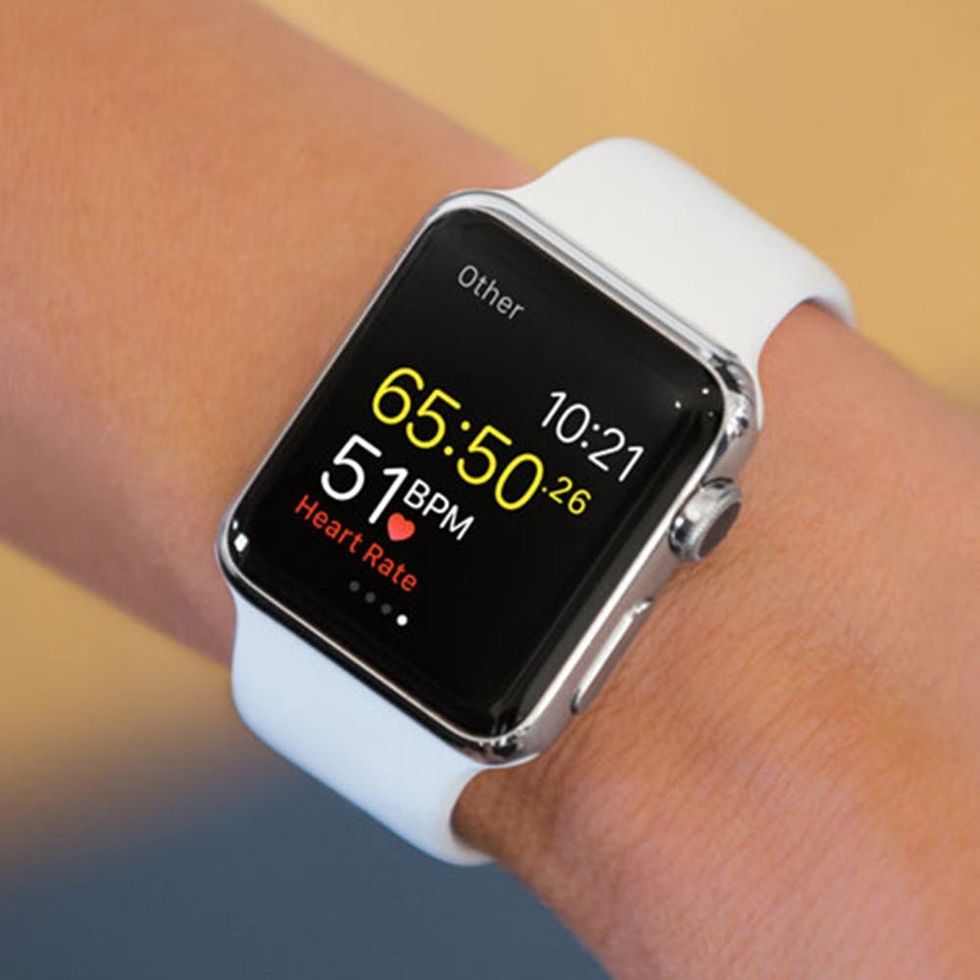 10. An Apple Watch: Those looking to go the tech route with their costume know going with the iPhone is so 2008. Stay relevant at the parties this year by making your costume the latest arm candy. Really impress everyone and show up as the Apple Watch Edition — gold paint and all. (via Apple)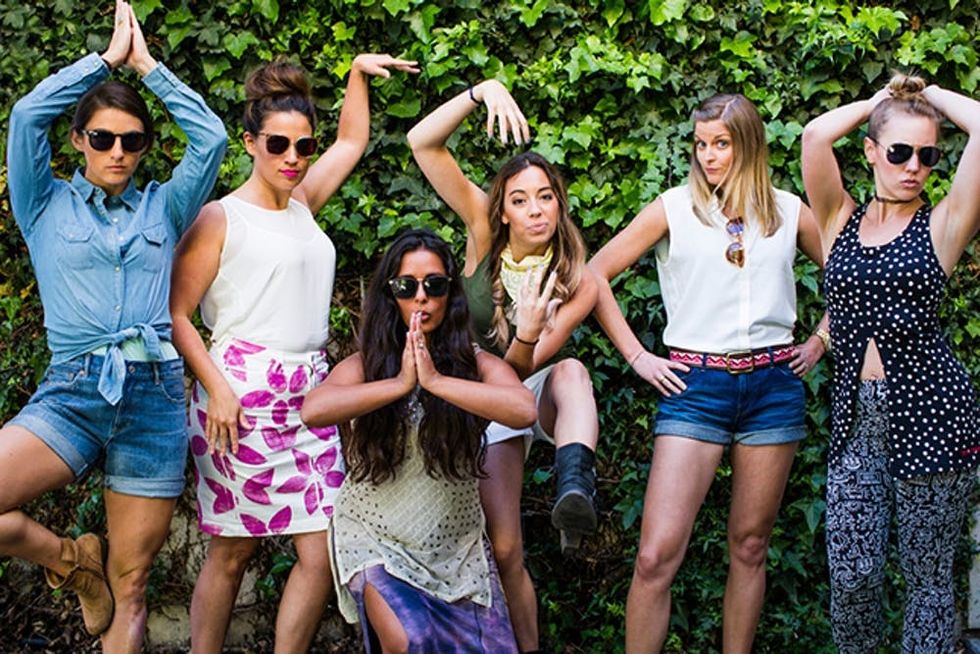 11. Crazy Music Festival Outfit: Coachella may be in the rearview mirror but we're hitting the summer, which means an endless assortment of music fests. Draw style inspo from the Governor's Ball, Lollapalooza, Outside Lands and more for a fashionable, borderline ridic Halloween look. Essentials will most likely be boho chic tops + skirts, a flowy hair do and plenty of accessories to go around, FYI. (via Brit + Co)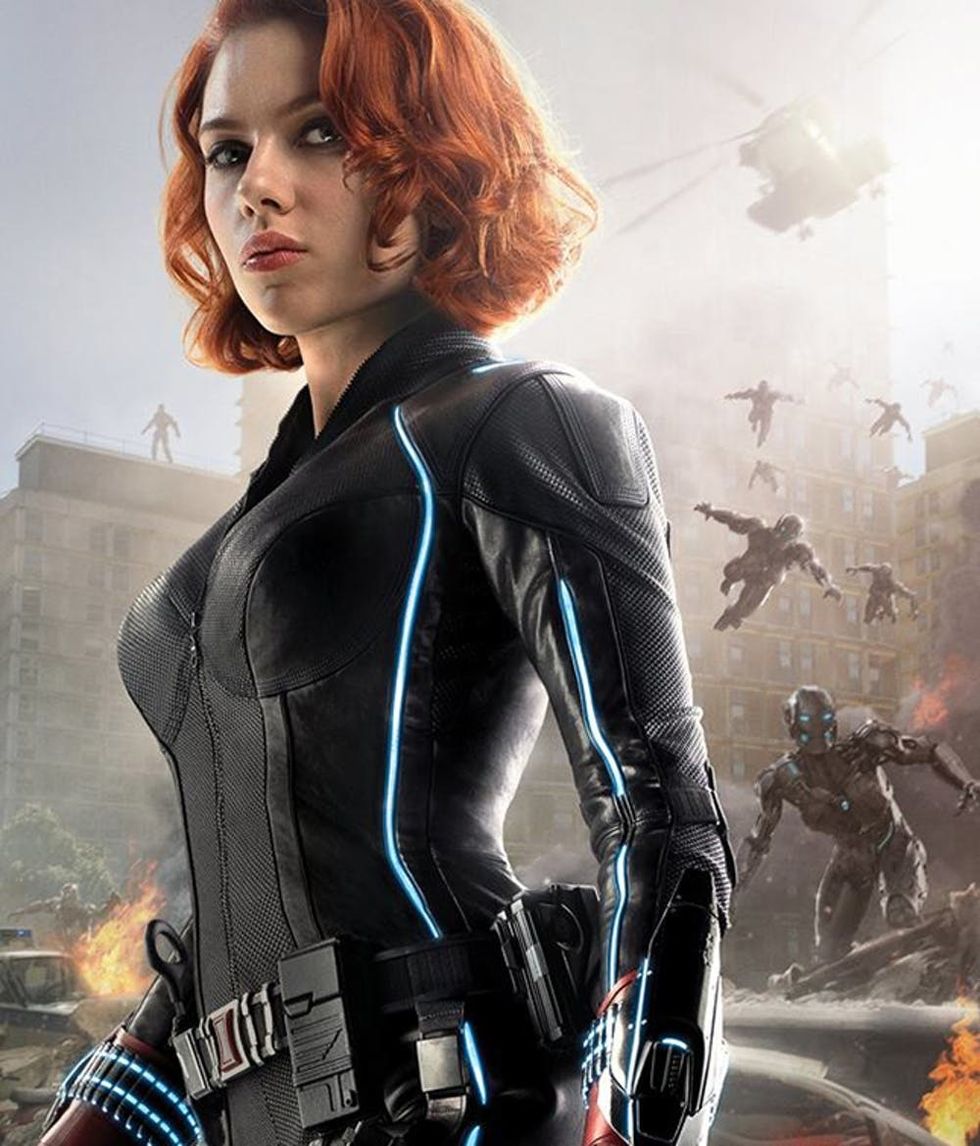 12. Avenger's Black Widow: If you're a fan of kicking butt and looking fierce in a cat suit you better snatch up Scarlett Johansson's signature Marvel outfit. Find yourself a Hulk and you two will be a mega couple at any spot you hit up (just don't make him angry ;) (via Avengers Facebook)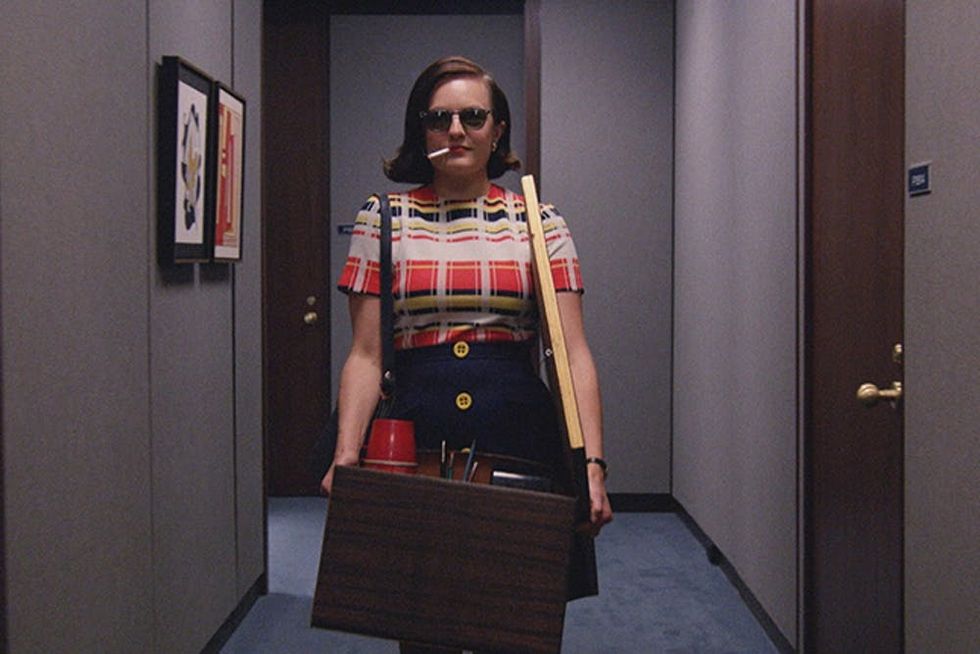 13. Mad Men's Final Looks: The AMC drama may have sadly ended but that doesn't mean the fashion has to die with it. Let the styles of the early '70s live on through your costume, whether you want to emulate Peggy's modern prep look, Betty's sophisticated outfits or Joan's sultry fashion. (via AMC)
If Halloween was this weekend who would you be dressing up as? Let us know in the comments.
(Featured photo via @nickiminaj)