Whether your party guests are 12 or 27, everyone loves taking a swing at a piñata and racing to pick up as much candy as their arms can hold. Unfortunately, store-bought piñatas can be expensive and there usually isn't one that will match your party theme. While making your own can seem daunting, we're here to tell you that it's not! You can make one in any shape you want in as little as one afternoon. All you need is stiff cardboard, crepe paper, tape and scissors. Check out these 13 DIY piñatas that are perfect for your next summer shindig.
---
1. Cactus Piñata: Whether you use it as a centerpiece or fill it with candy, this cactus piñata is the perfect addition to your next fiesta. (via Peachy Cheek)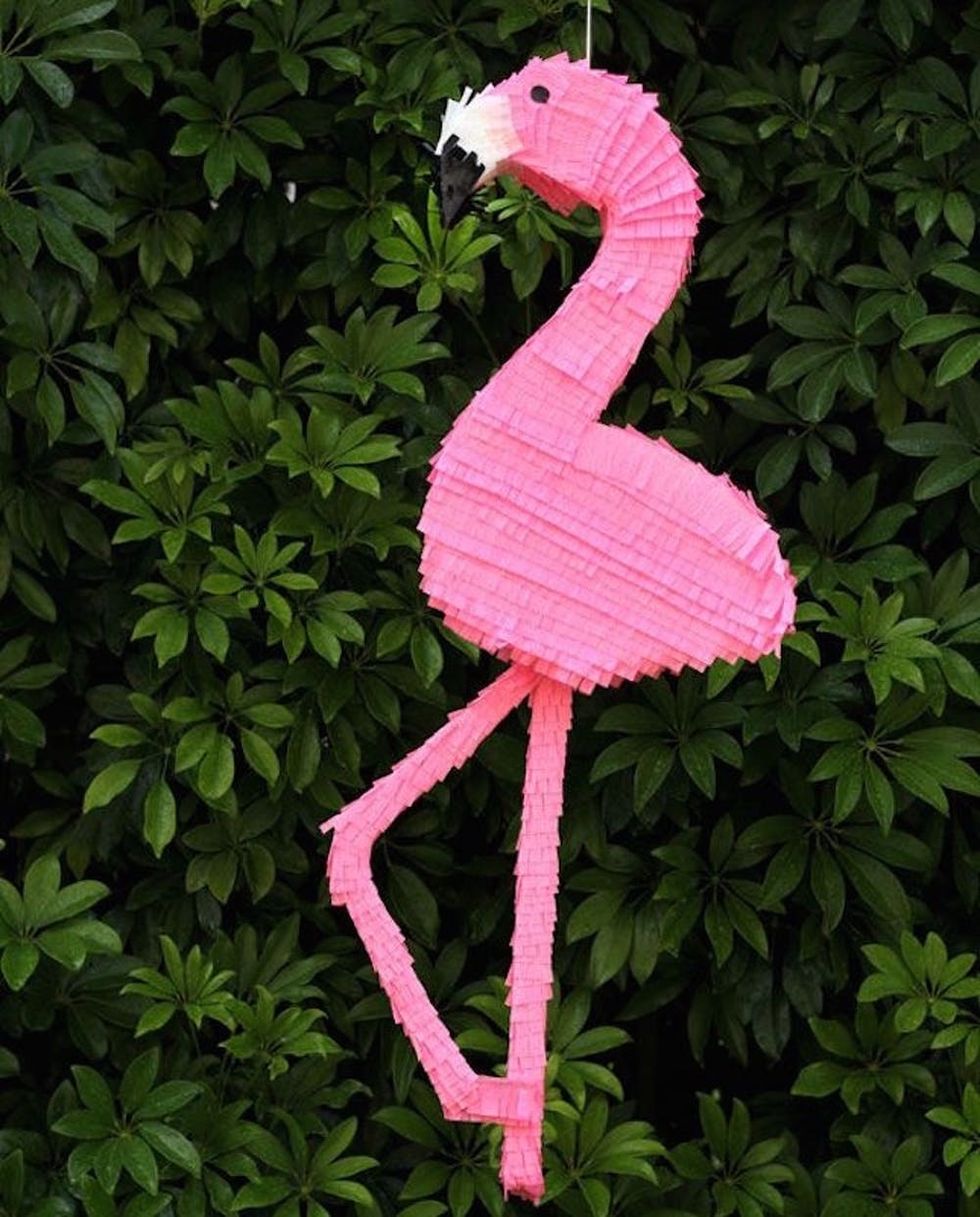 2. Flamingo Piñata: Nothing says summer like pink flamingos. This one is so cute you'll be sad to see it smashed open… until you get to all that candy, of course. (via Studio DIY)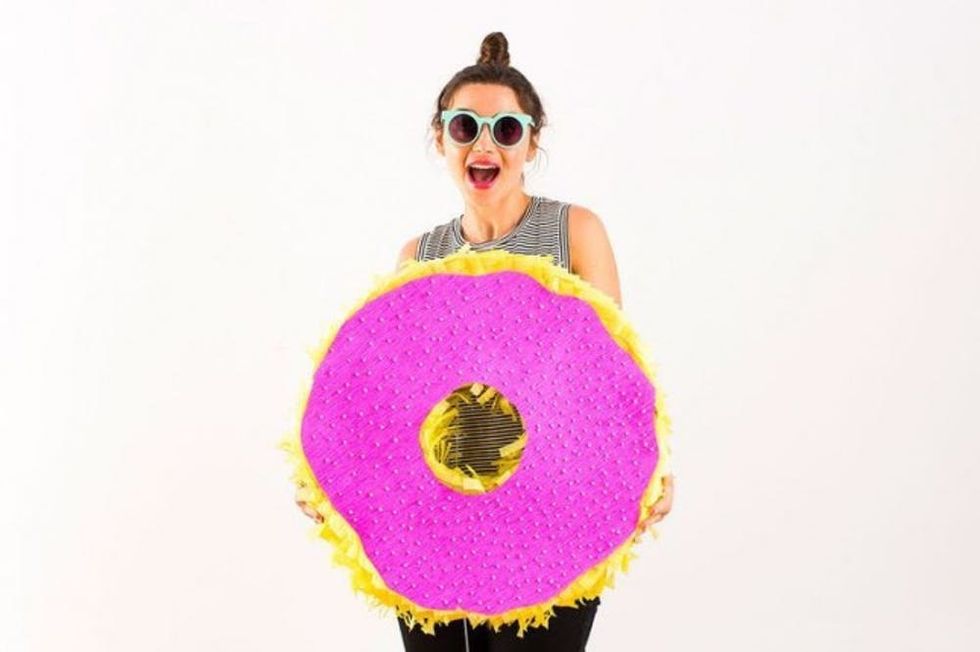 3. Donut Piñata: Donut you just love this piñata? ;) (via Brit + Co)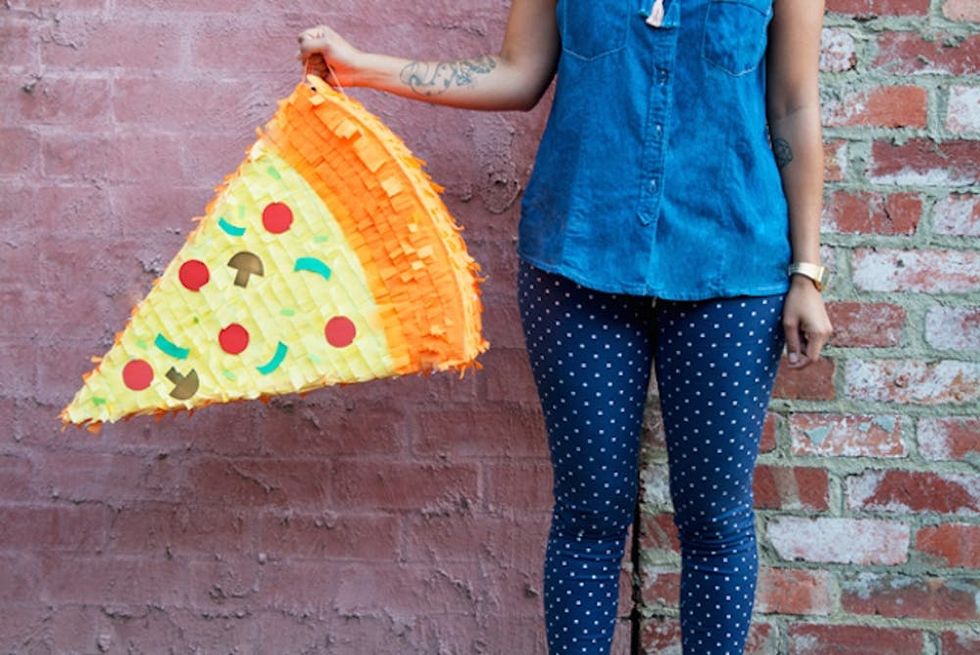 4. Pizza Piñata: Throw a pizza party and have your decorations match the menu with this easy-to-make piñata. (via Frankie Magazine)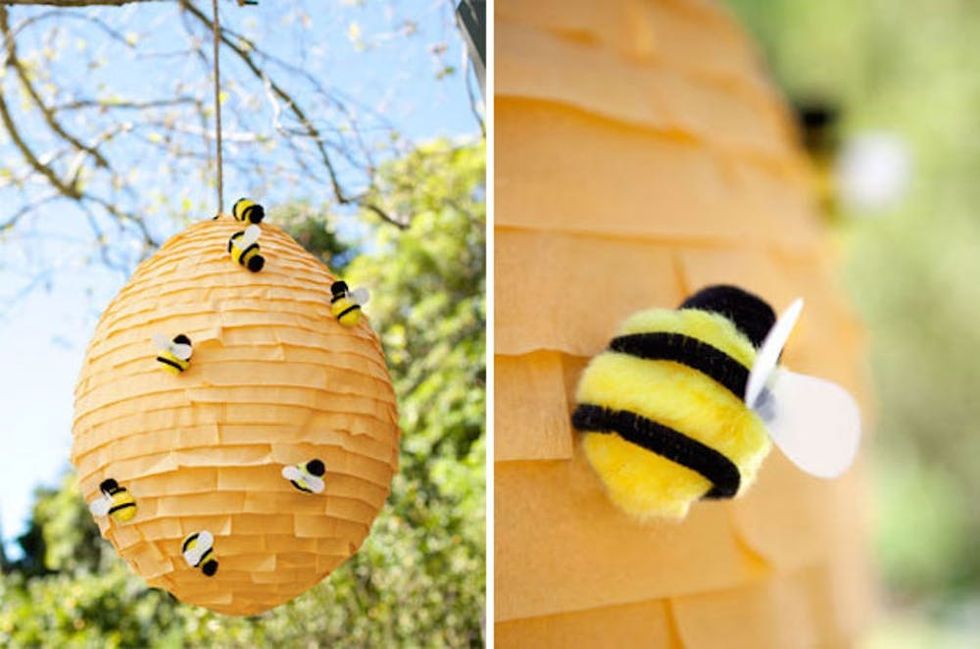 5. Beehive Piñata: Get your party guests buzzin' with this super sweet beehive piñata. Aren't those DIY bumblebees made from pipe cleaners and yellow pom poms the cutest? (via Country Living)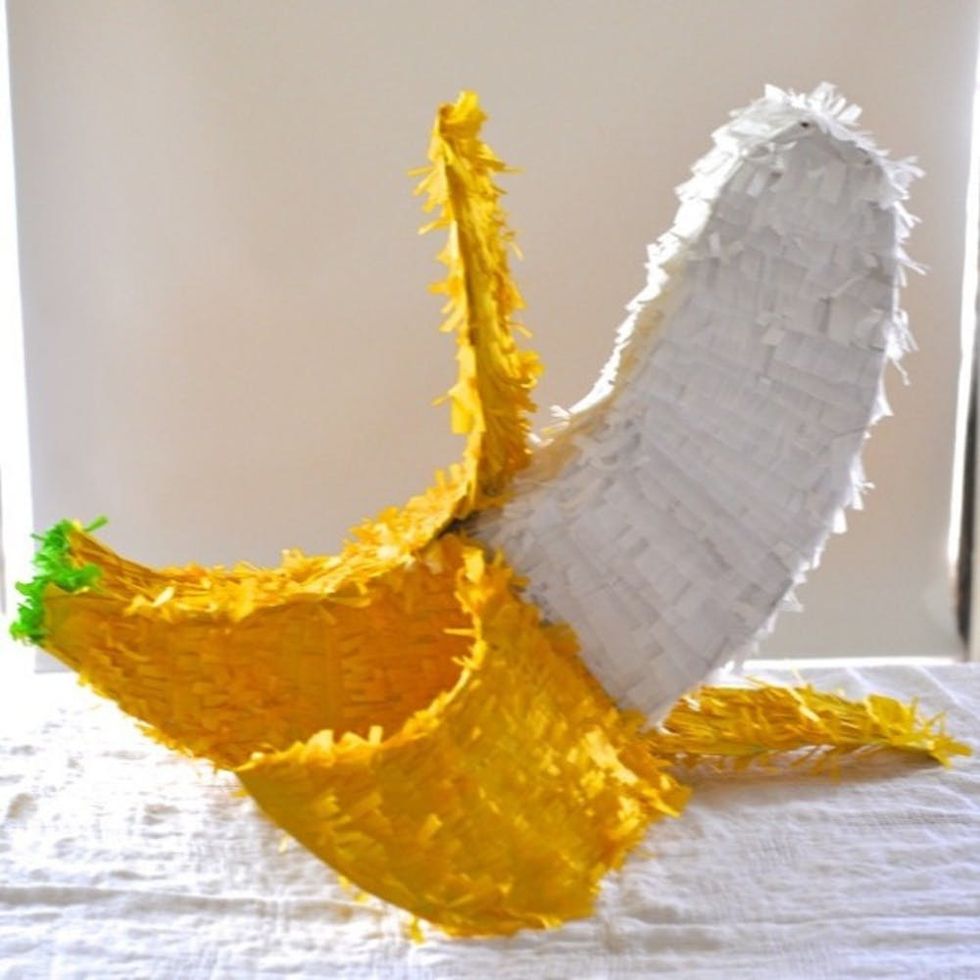 6. Banana Piñata: Because when won't you need a banana piñata? (via Elsie Marley)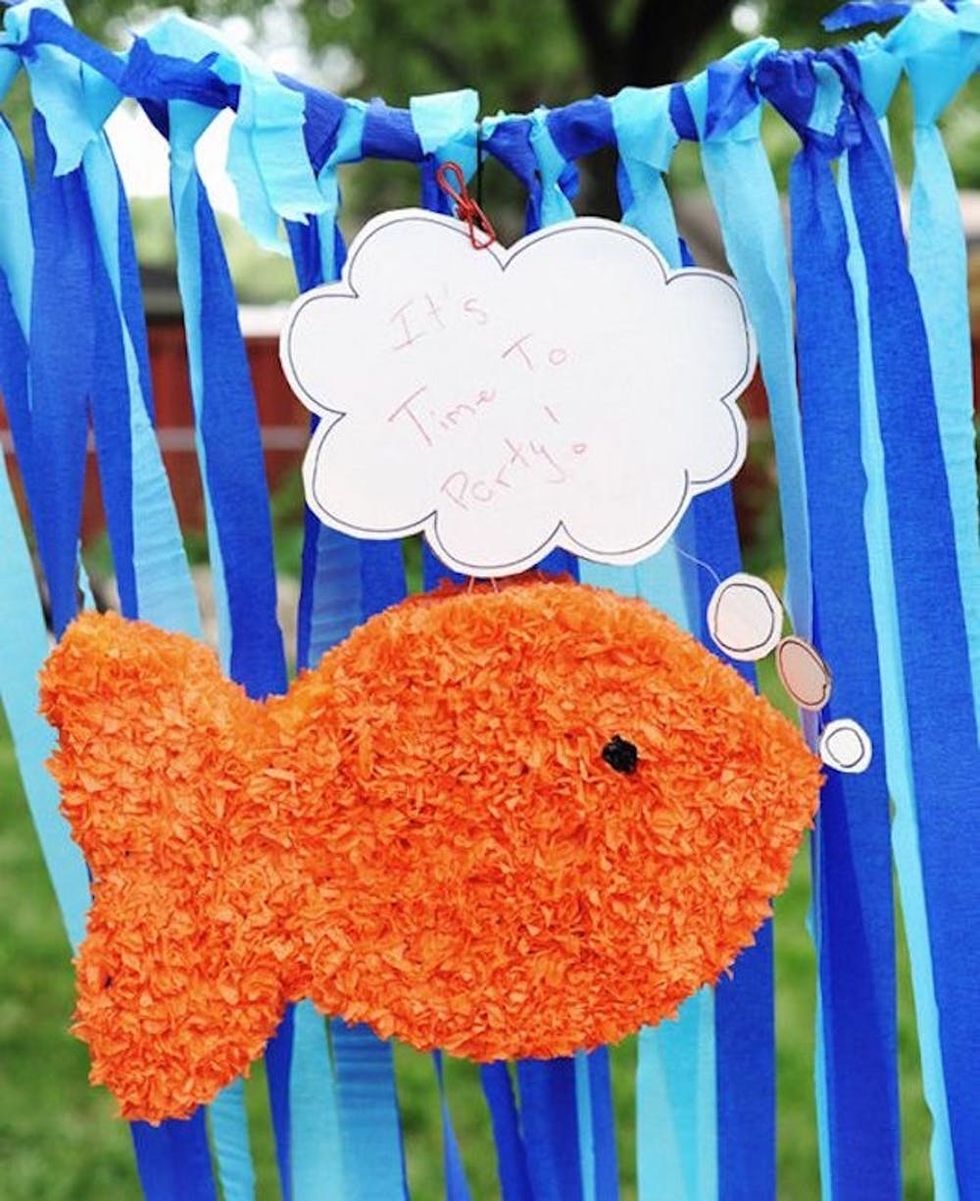 7. Goldfish Piñata: No under the sea party is complete without a gigantic goldfish. Instead of long strips of fringe, this one's made with tissue paper squares. (via The Chickabug Blog)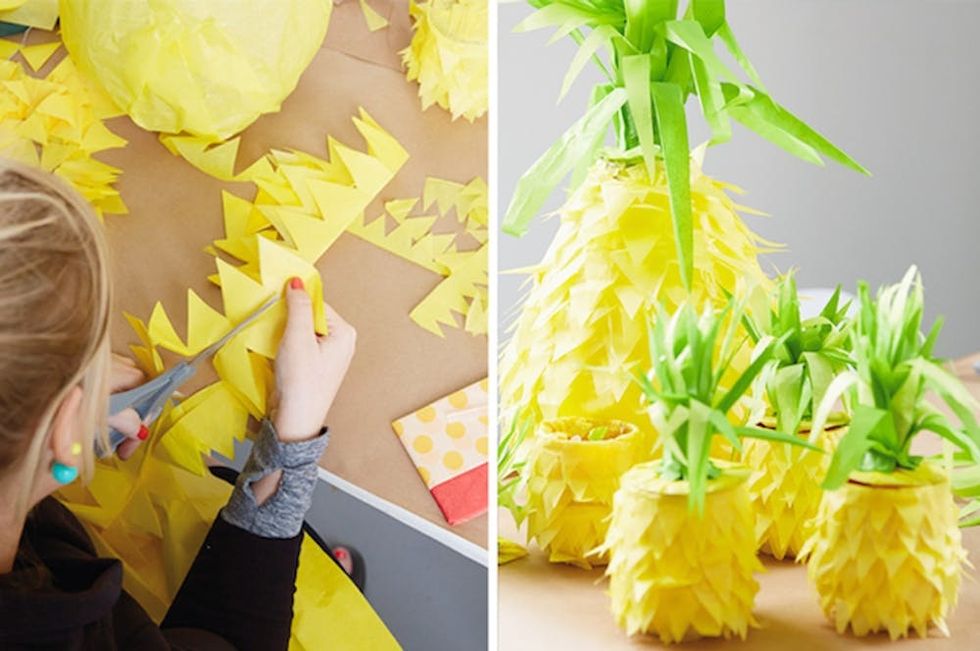 8. Pineapple Piñata: Cut your tissue paper in points instead of fringe to give your pineapple piñata a more realistic look. (via Think.Make.Share)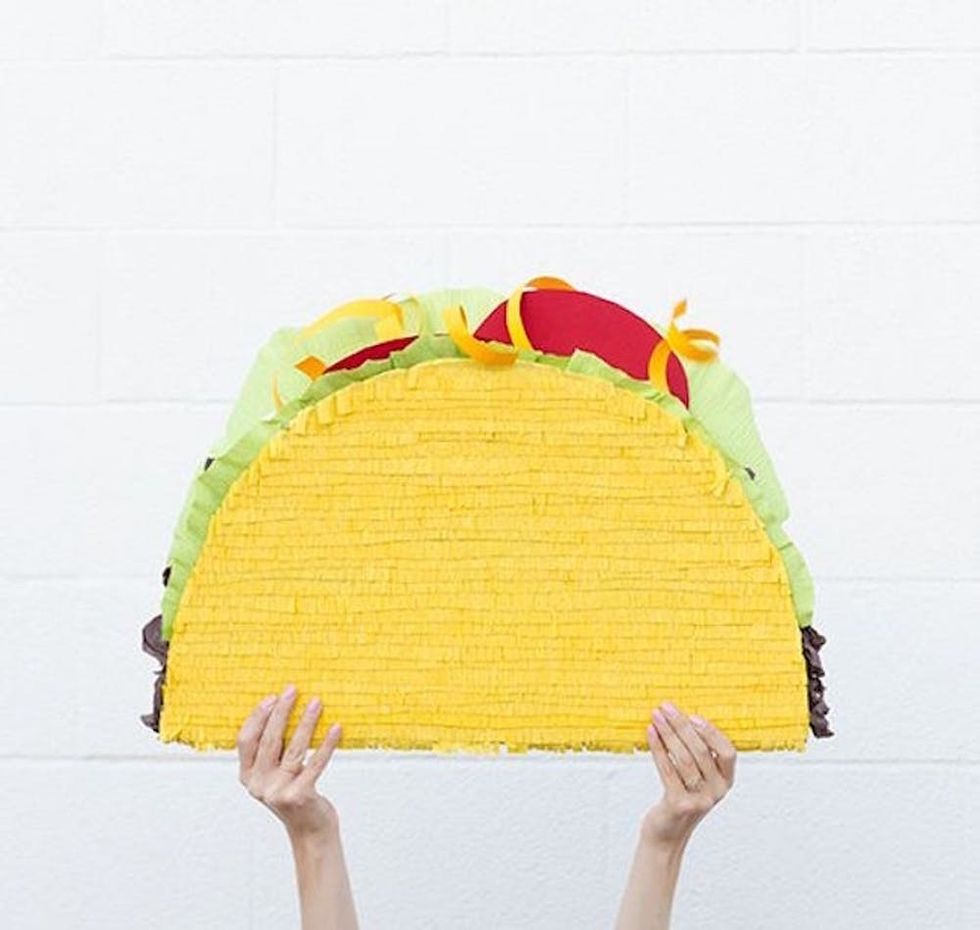 9. Taco Piñata: Taco Tuesday will never be the same. (via Studio DIY)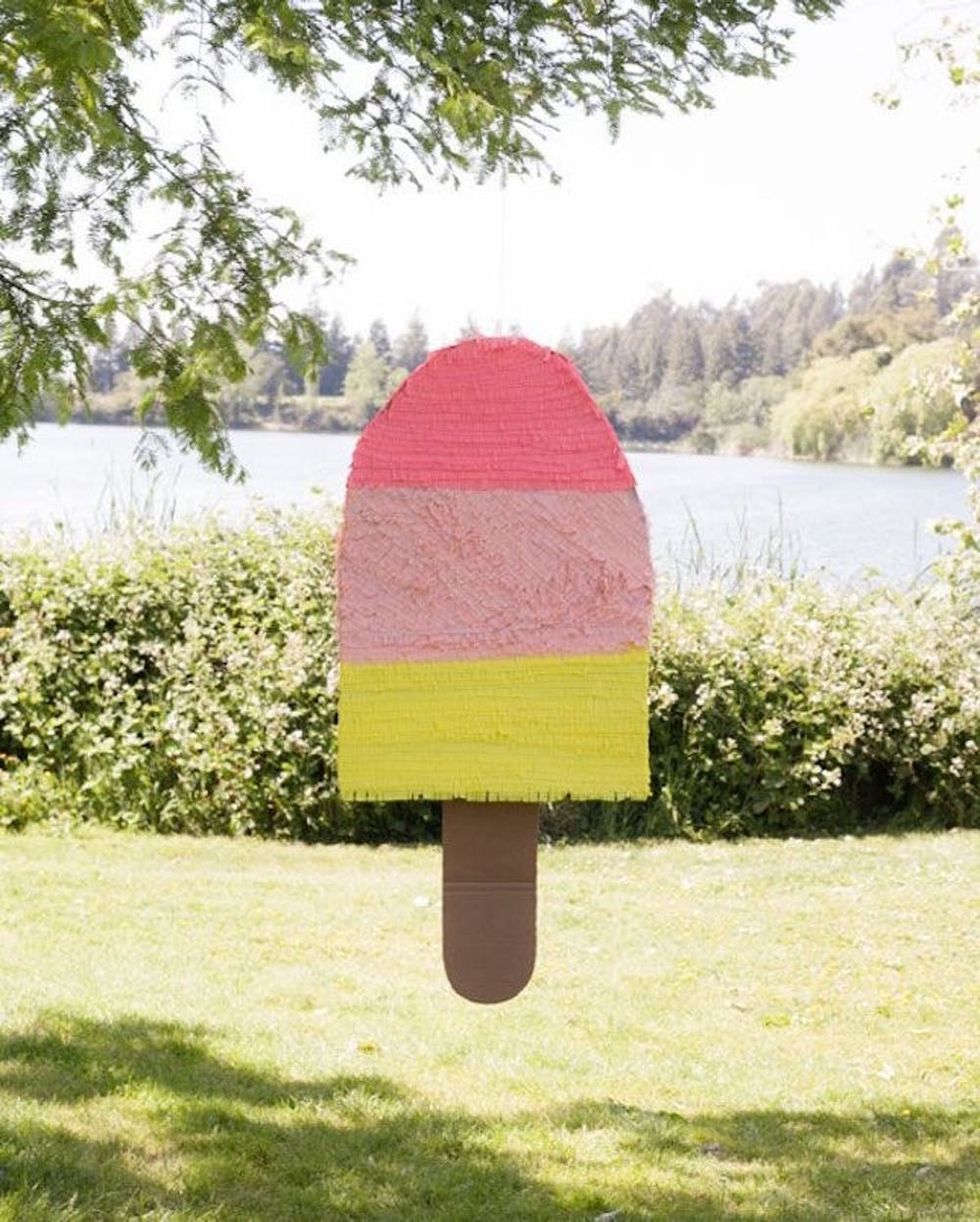 10. Popsicle Piñata: Perfect for any backyard party, this is one popsicle that isn't made for eating. (via Oh Happy Day)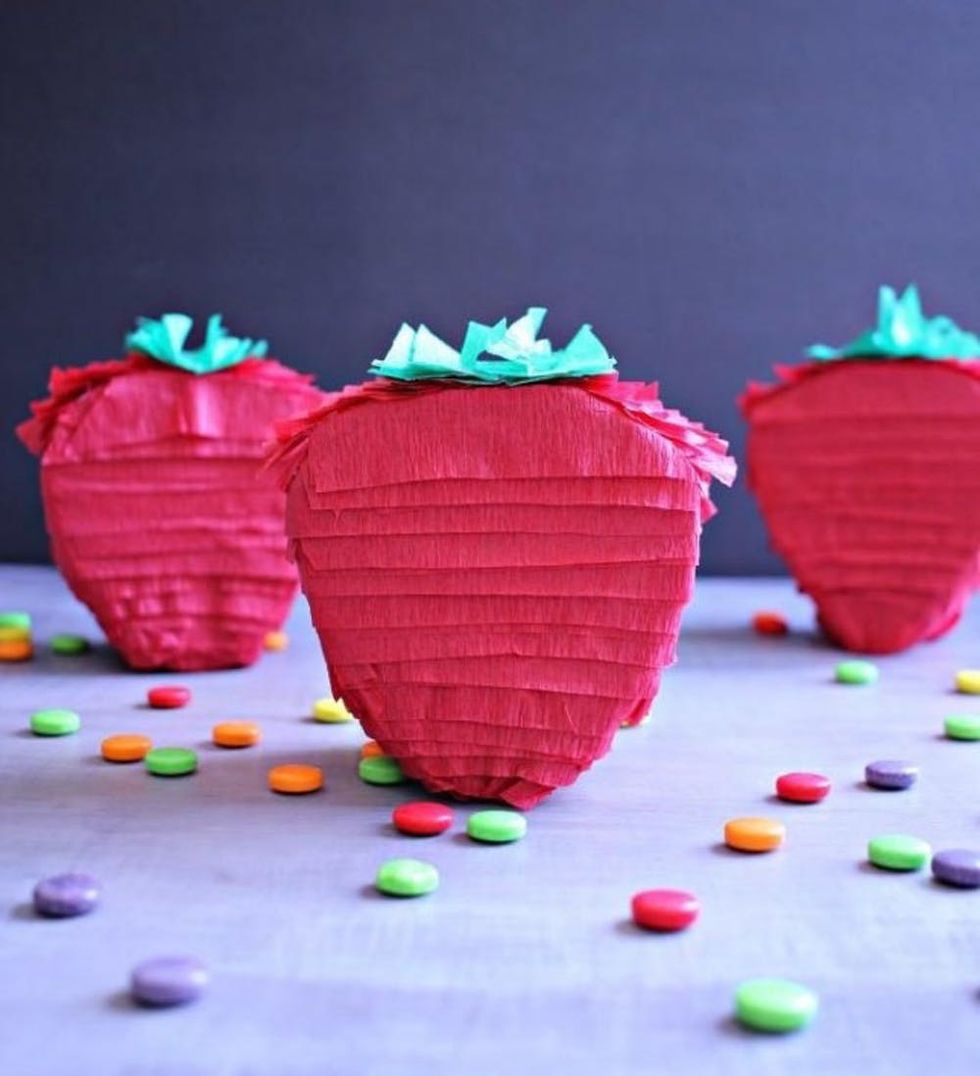 11. Strawberry Piñatas: These mini piñatas aren't just adorable, but they also ensure that no one gets left out or fights over the candy. (via Woods of Bell Trees)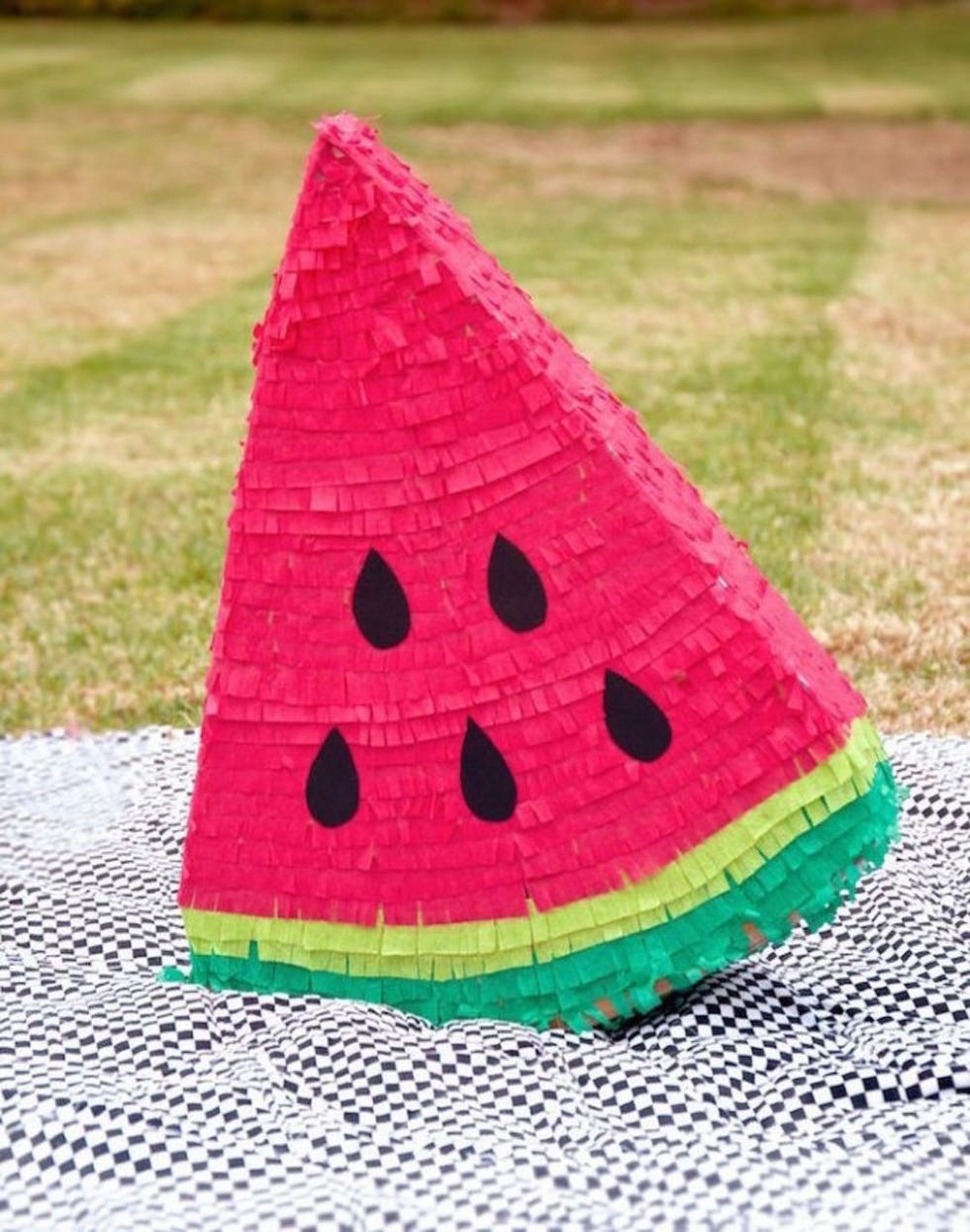 12. Watermelon Piñata: You can be the proud owner of your very own giant watermelon with the help of a few big pieces of cardboard and some bright-colored crepe paper. (via Color Me Meg)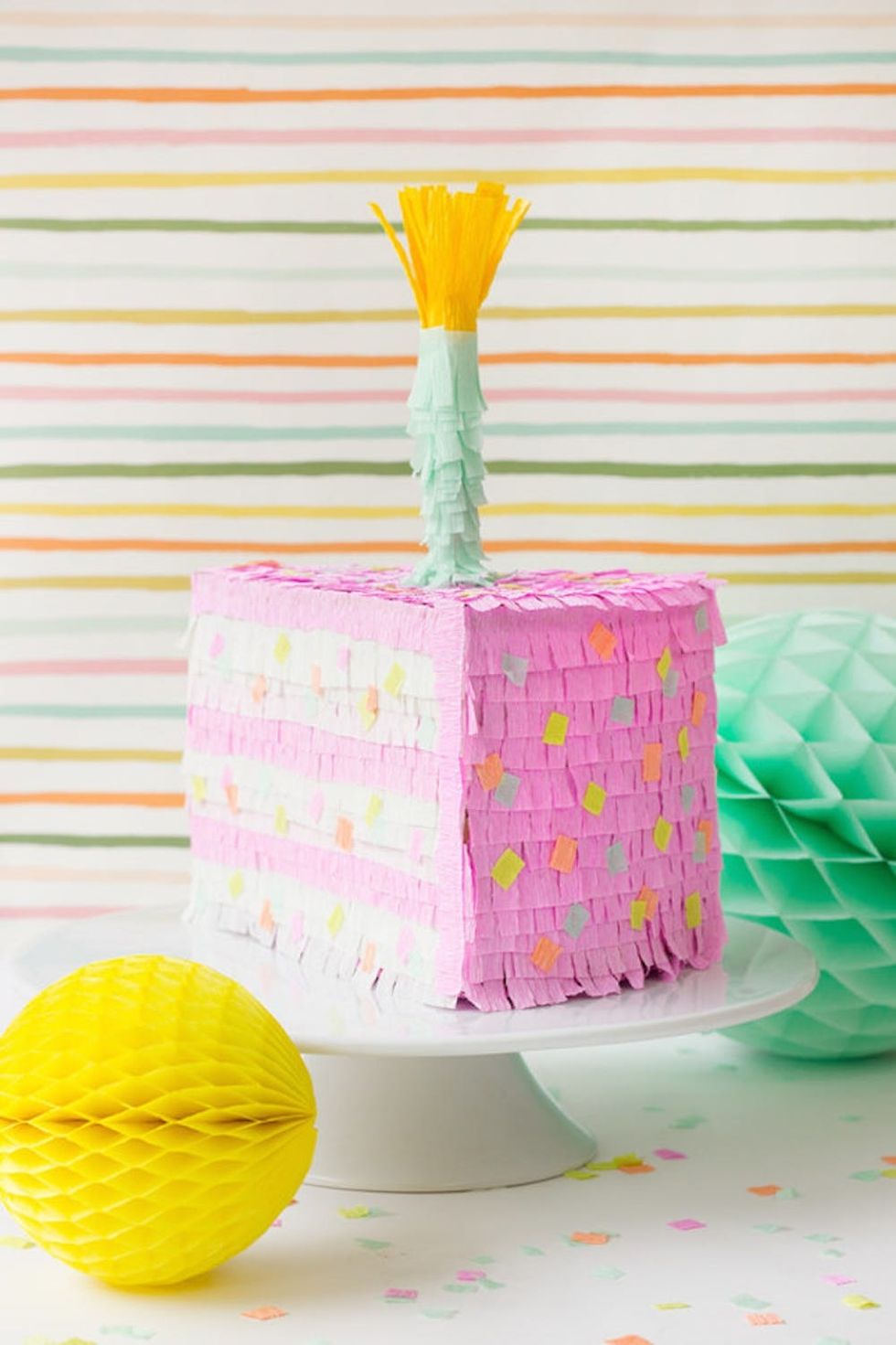 13. Birthday Cake Piñata: Make a large slice for everyone to bust open or make an individual-sized one to hold the guest of honor's present in. Either way, this is the one time everyone will rave over the fake cake instead of the real one. (via Studio DIY)
Which piñata is at the top of your guest list for your next party? Got any other smashingly good ideas we need to hear? Drop us a line!