15 Ridiculously Good Rice Bowl Recipes to Serve Tonight
Feb 25, 2015
There are countless reasons why we love rice bowls. They're not only a literal bowlful of comfort (hellooo carbs), but they're also a great way to use up leftovers. Whether it's steamed rice from the night before's takeout or the last of your haul from the farmers' market, you'll love how easily they clean out the fridge. Go ahead and throw one of these satisfying one-bowl meals together, and get ready to cuddle up on the couch for an exceptionally cozy evening in.
---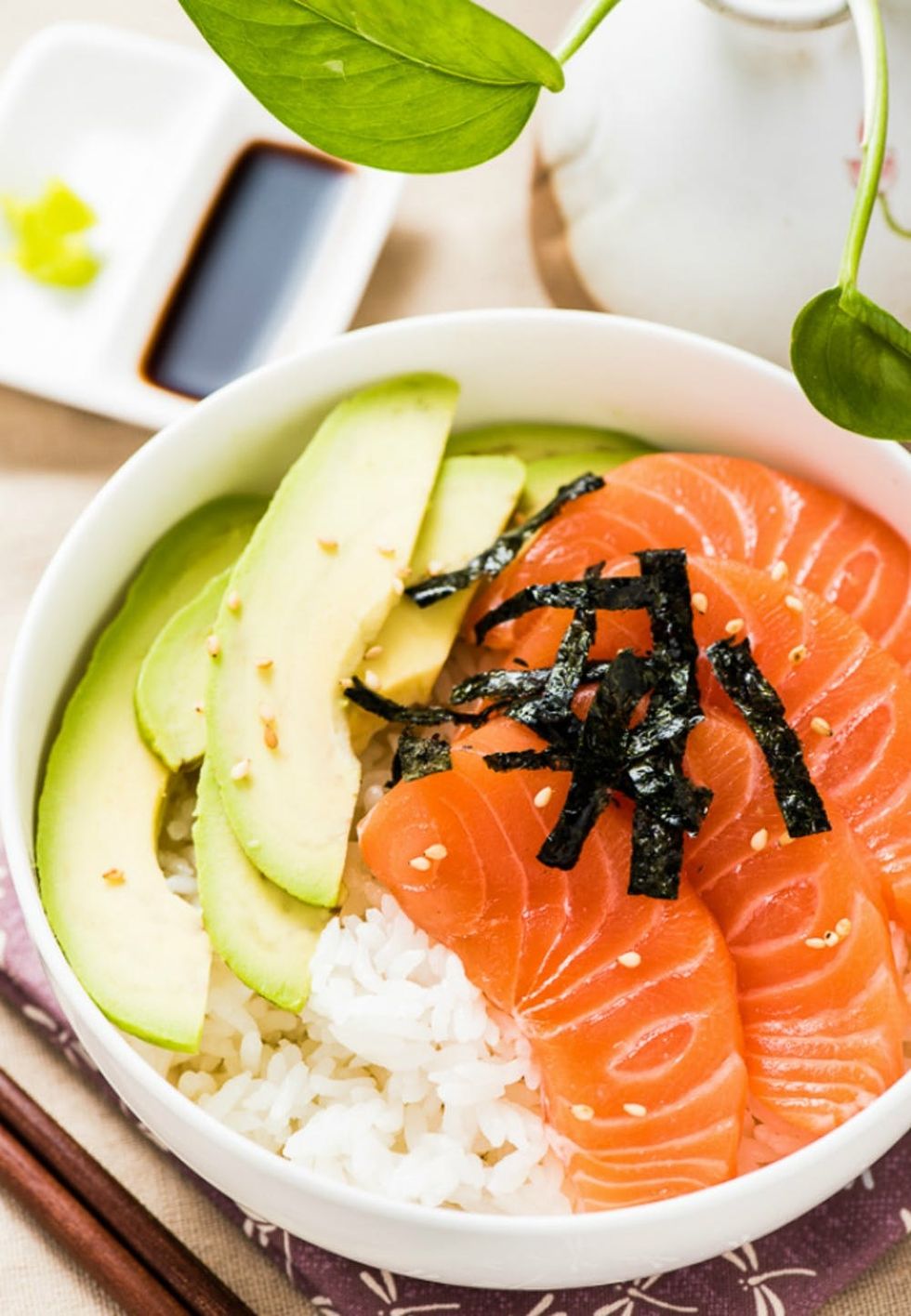 Forget about the roll the next time sushi cravings hit. Simply pile rice, salmon, avocado and a few strips of nori into a bowl, and you'll be satisfied in no time. (via Omnivore's Cookbook)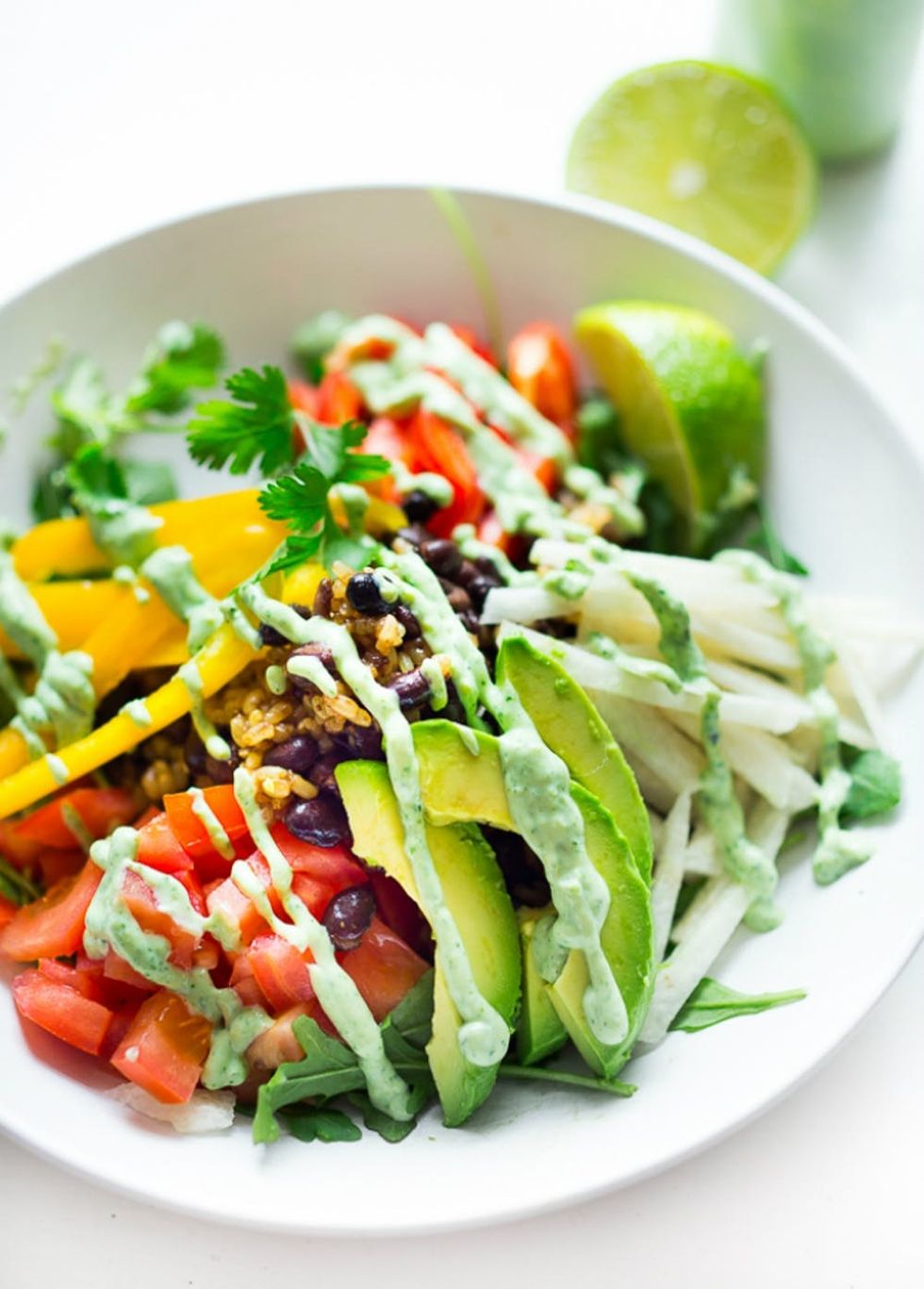 You'll love digging into this veggie-packed rice and bean bowl drizzled with a kicky, creamy cilantro sauce. The contrast in textures will have you coming back for seconds. (via Feasting at Home)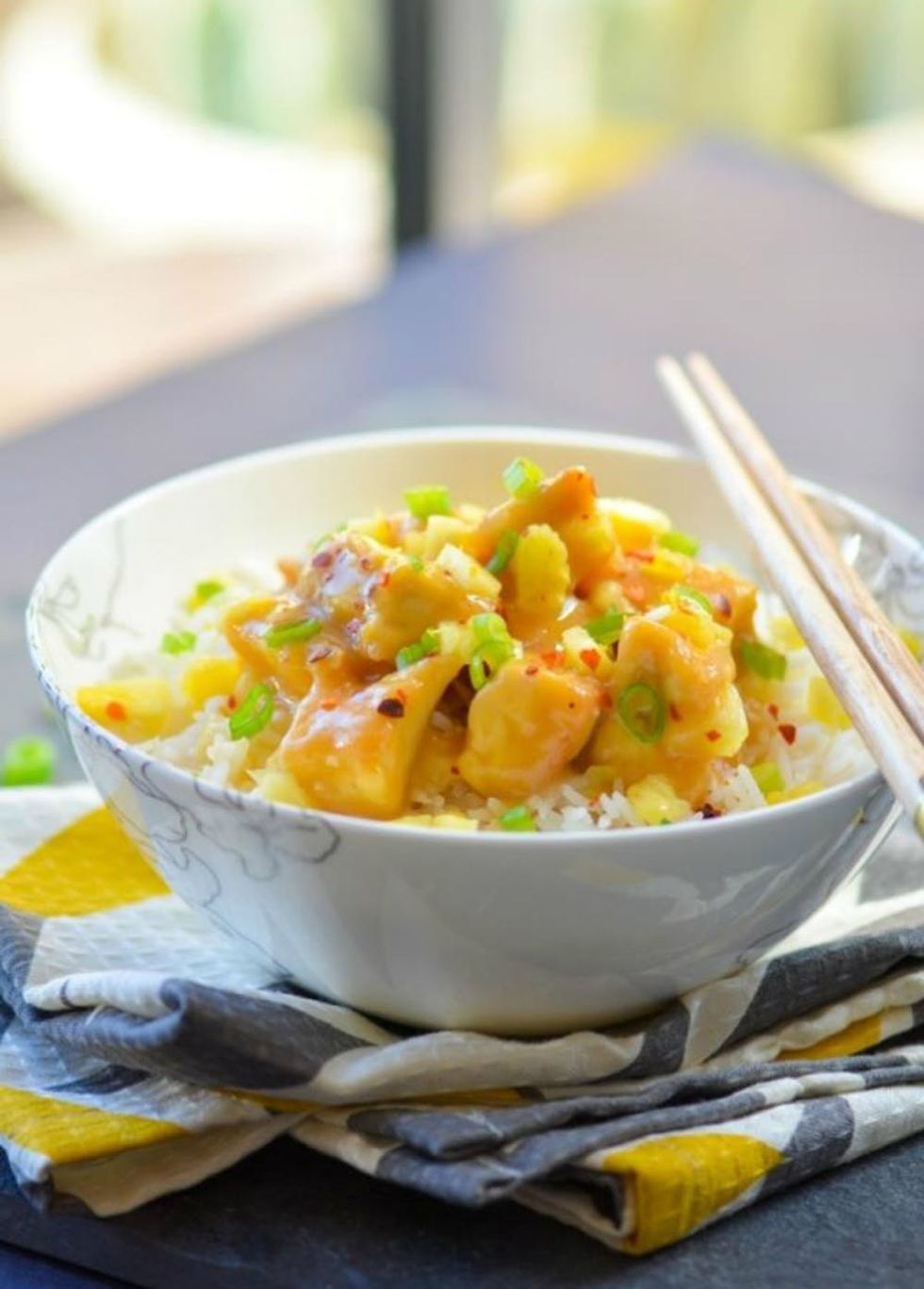 Pan-fried tofu is coated in a sticky pineapple sauce before topping off a bowl of fluffy steamed rice. This is definitely a nice change of pace from the usual sweet and sour chicken takeout. (via Chef De Home)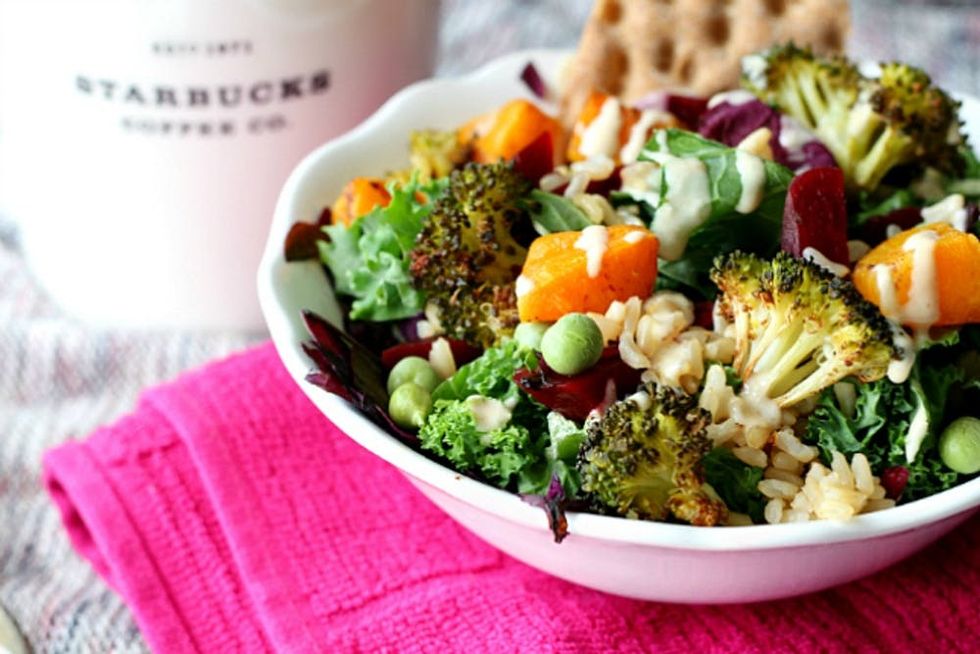 A drizzle of lemon tahini dressing makes this substantial salad totally crave worthy. (via Hungry Healthy Girl)
Korean-style bulgogi bowls are a great way to beef up your next rice bowl, in more ways than one. (via August Joy Studios)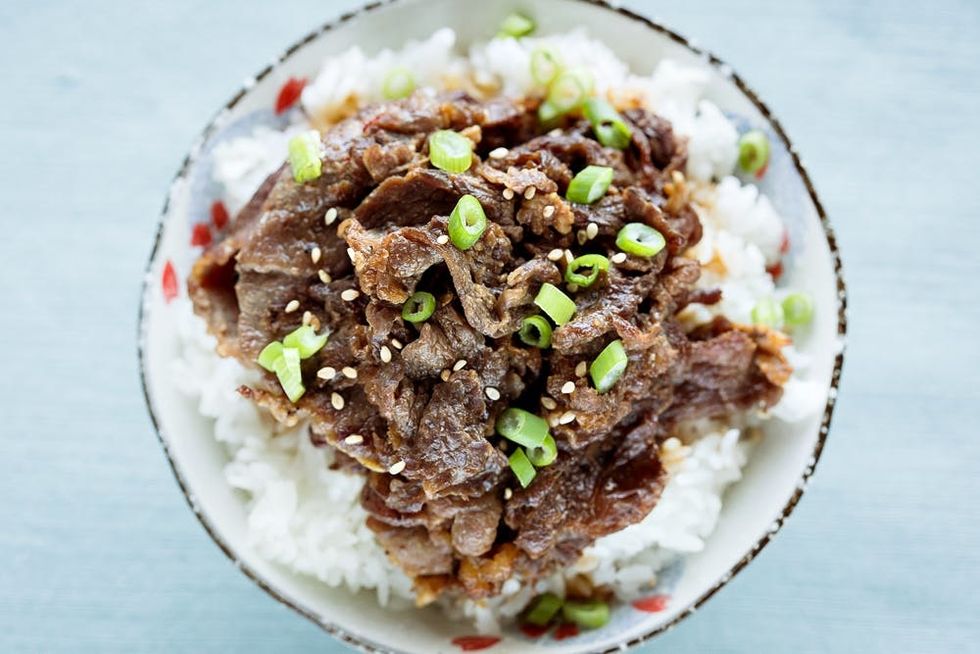 This bowlful of steamed brown rice and broccoli is surprisingly filling. But the real showstopper is the homemade sesame-ginger sauce that comes together in a snap using a blender. (via Blissful Basil)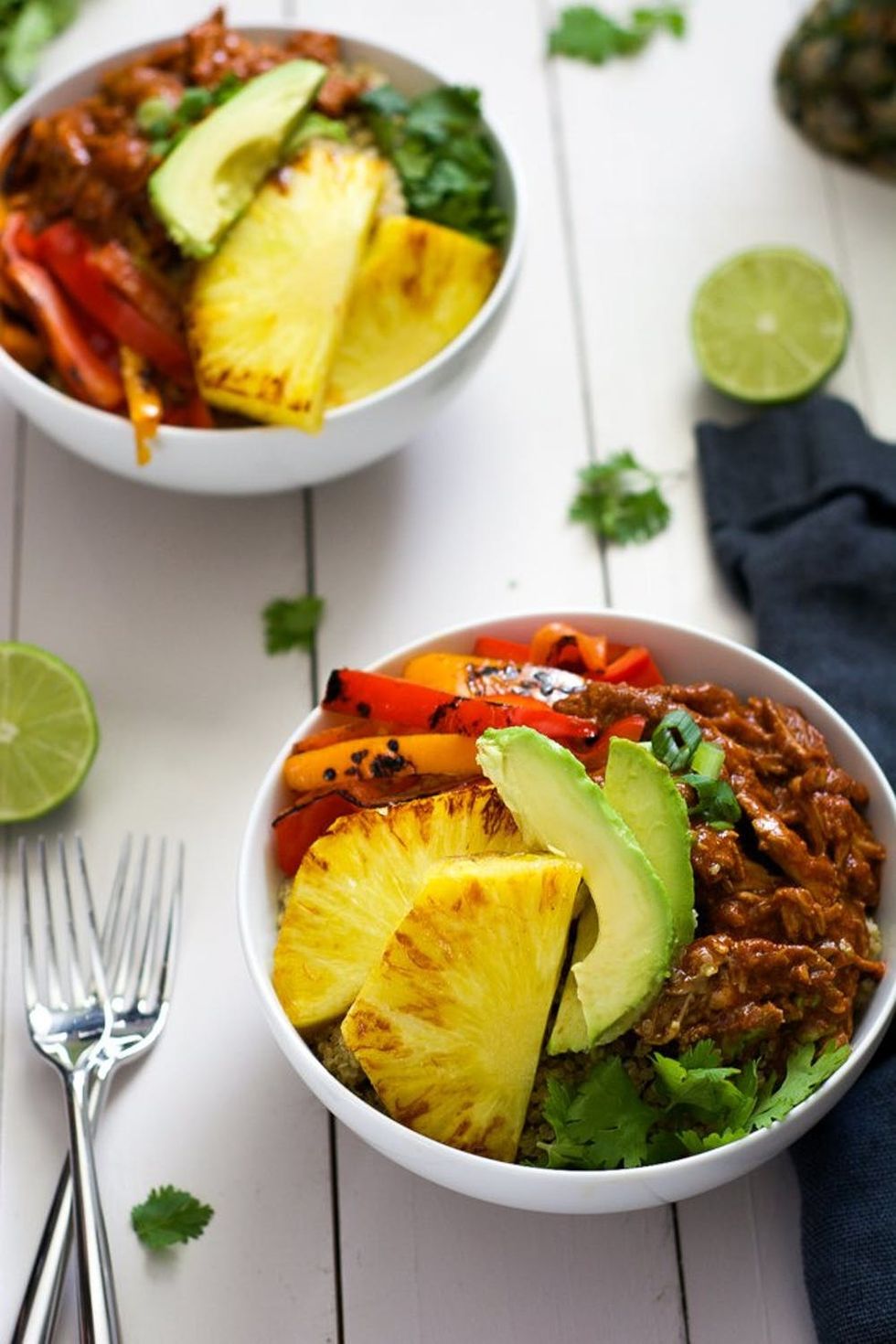 Treat your taste buds to a Hawaiian vacay with this combo of tender pork made in a slow cooker, pineapple, veggies and brown rice. (via The Housewife in Training Files)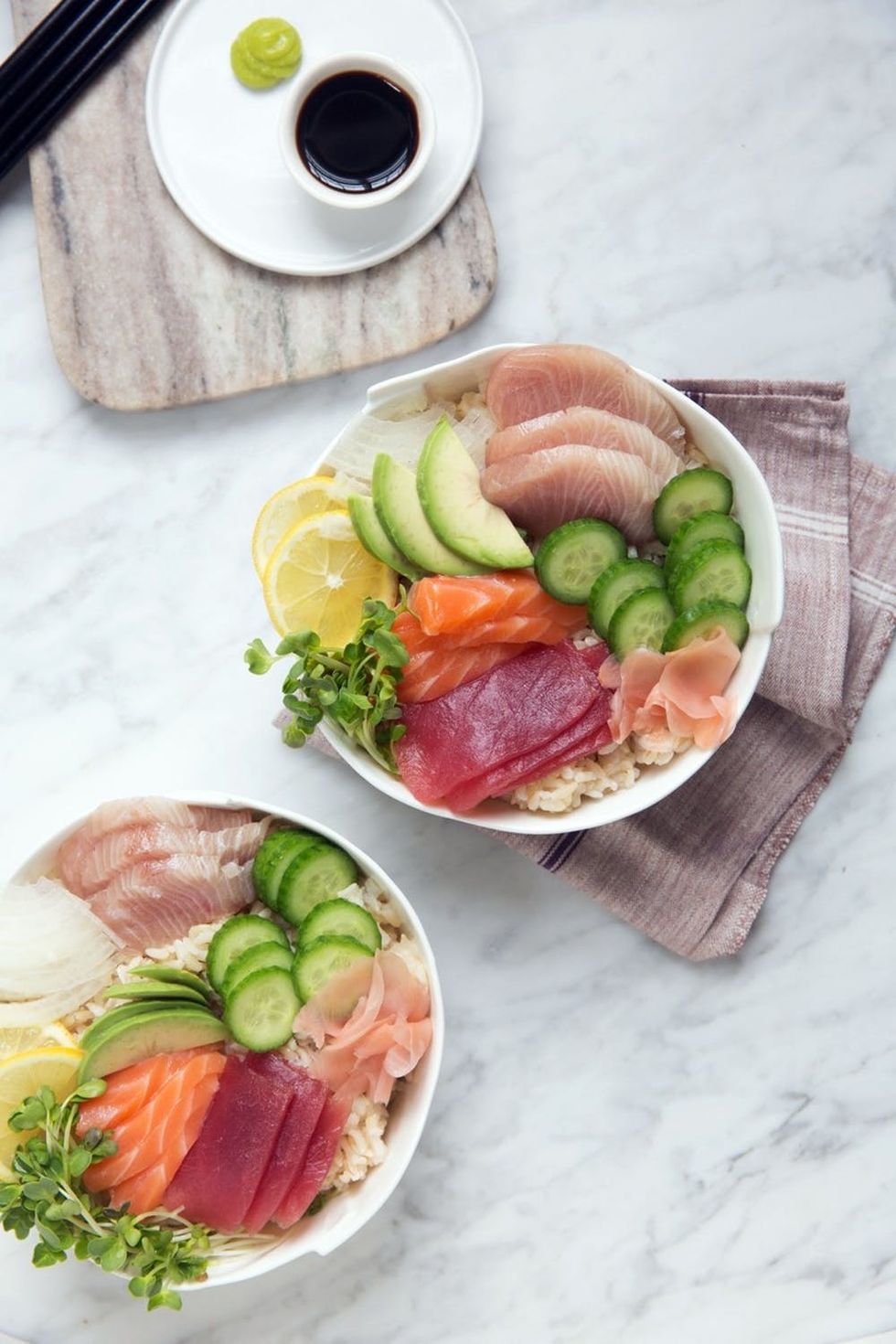 You'll love the mapleteriyaki sauce drizzled over this salmon and spinach. It's a welcome departure from the cloyingly sweet bottled varieties, and totally on trend to boot. (via For the Love of Basil)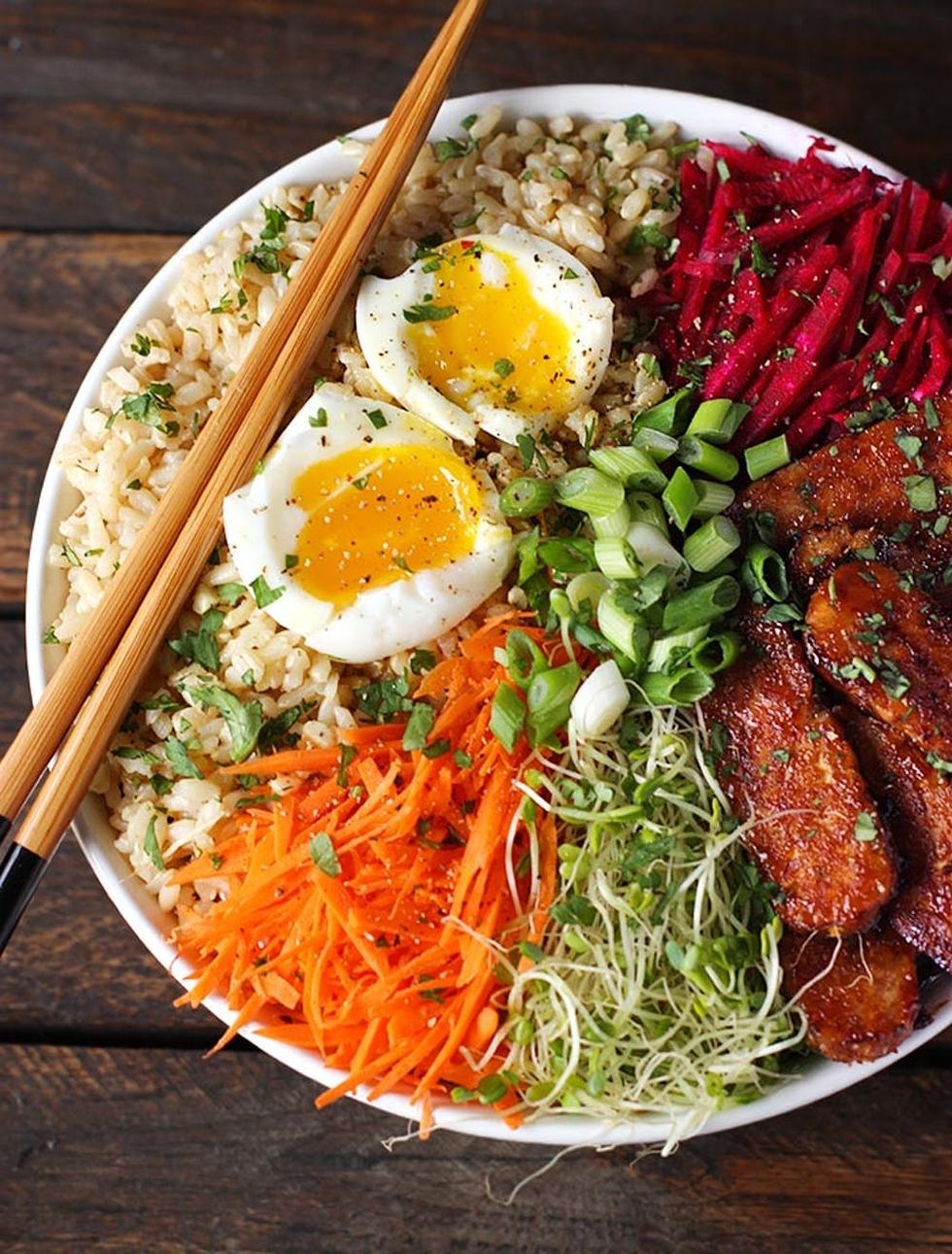 Smokey marinated tempeh is a terrific swap for meat atop this protein-packed plate. (via SoupAddict)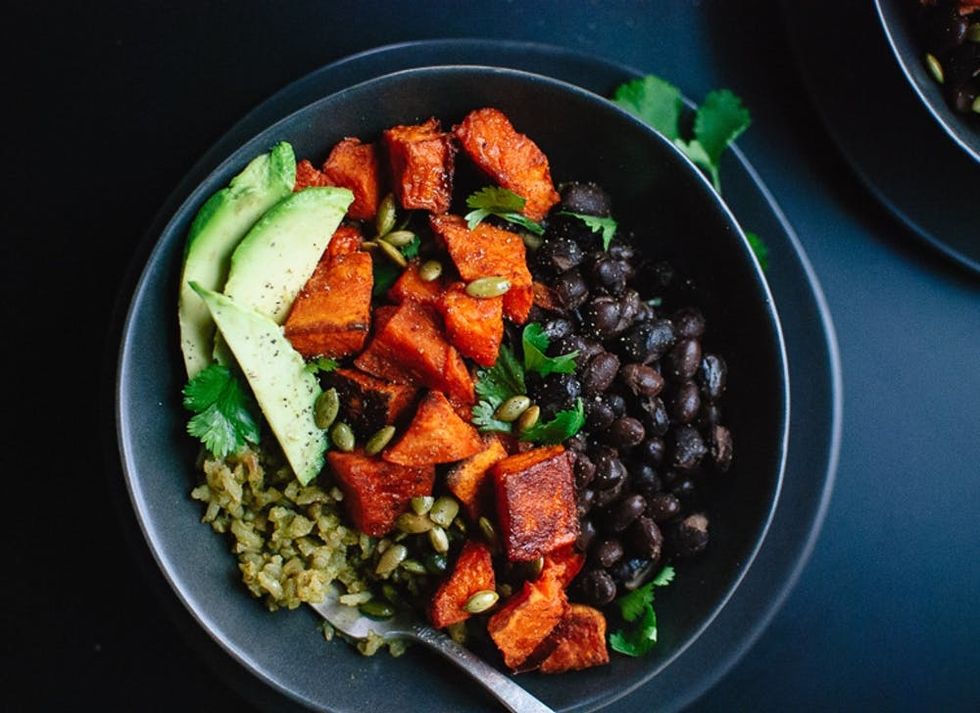 A trifecta of greenery — spinach, cilantro and jalapeños — add bright flavors and color to every scoop of this rice. Delicious enough on its own, spiced roasted sweet potatoes and black beans really make it a meal. (via Cookie and Kate)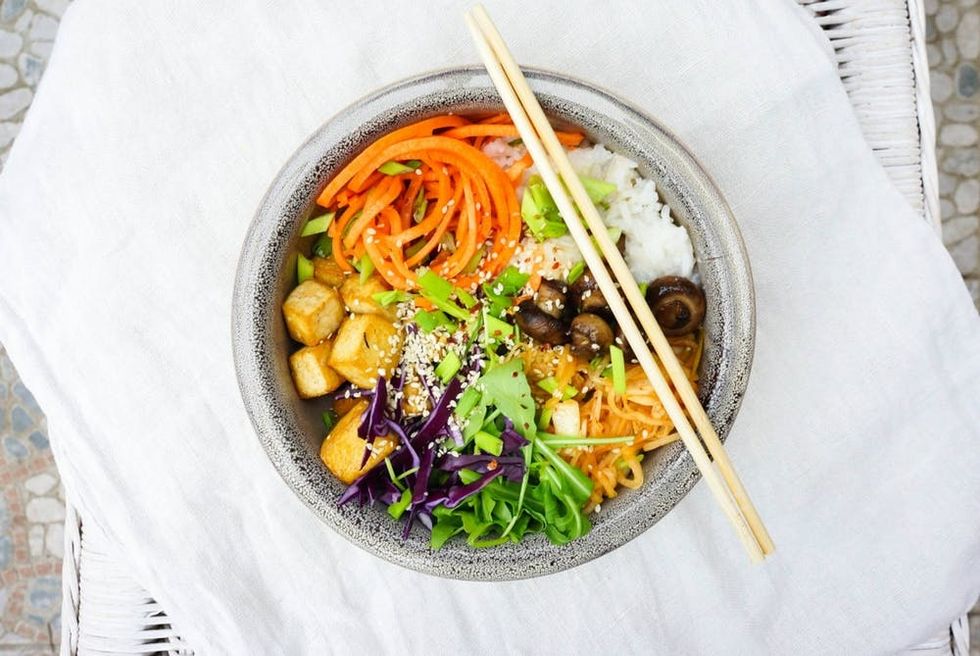 You'll love the creamy, cheesy — yet cheese-less, thanks to cashews and nutritional yeast — flavor that surrounds every single grain and veggie. (via GMO Free Girl)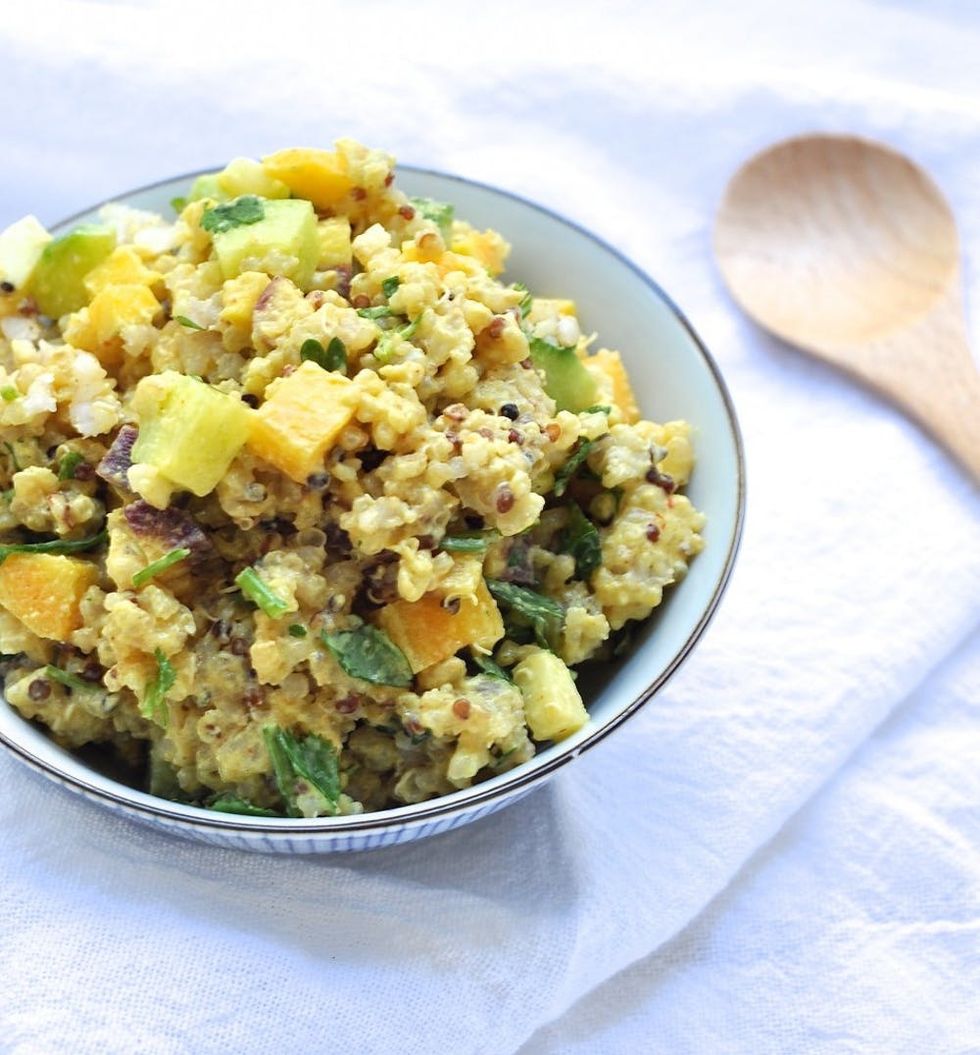 Well-seasoned black rice makes a base so tasty it probably should be forbidden. Once you add the mix of fruit, veggies and a pour of ginger-miso dressing, you'll be very glad it's not. (via From the Land We Live On)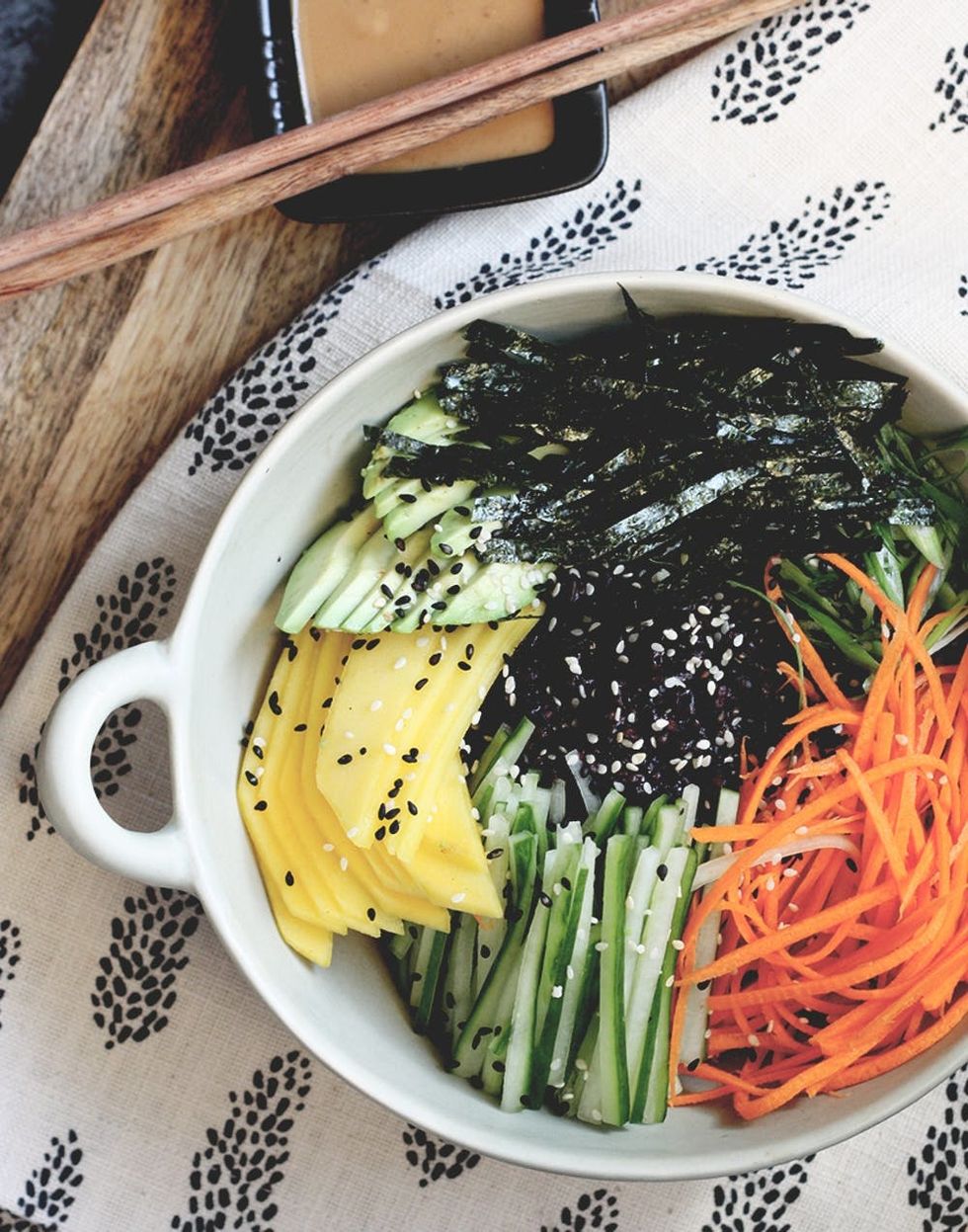 Share your favorite rice bowl blends with us in the comments!
Heather Sage
Heather Sage is a gluten-free recipe developer and freelance writer living in Orlando by way of the Silicon Valley. When she isn't playing around with alternative flours in the kitchen, she can be found tackling DIY projects around the house or exploring her neighborhood. Check out her gluten-free recipe blog,
A Sage Amalgam
.
Recipes