20 Make-Ahead Recipe Ideas for Mother's Day Brunch
Mar 13, 2019

Admit it. Your number one goal in life is to make your momma think you have it all together. The best way to do this on Mother's Day is to plan an epic brunch (or tea party), complete with a ton of dishes you prepared in advance. Scroll on for 20 make-ahead recipes that will make Mom beam with pride.
---
1. Slow-Cooker, Vegan Cinnamon Roll Casserole: Upgrade store-bought cinnamon rolls with this casserole. Slow-cook it early in the am, then drizzle it with lots of cream-cheese icing right before Mom arrives. (via Brit + Co)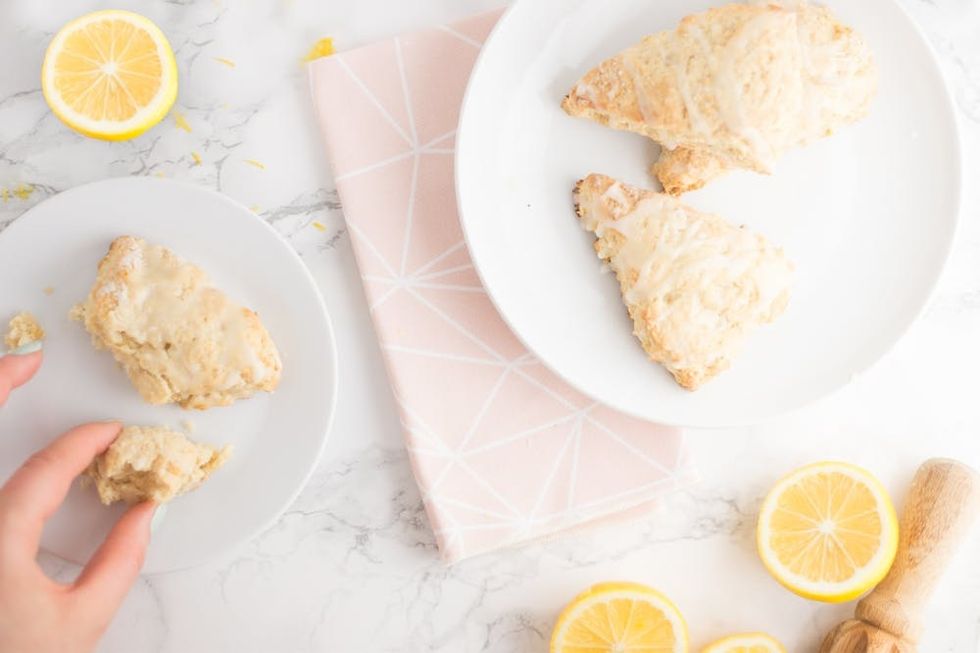 2. Vegan Lemon Scones: Baked goods are essential for any brunch platter. These scones are bursting with zippy lemon, which can be mellowed out with vegan whipped cream or rich clotted cream. Bonus: They're better the next day. (via Brit + Co)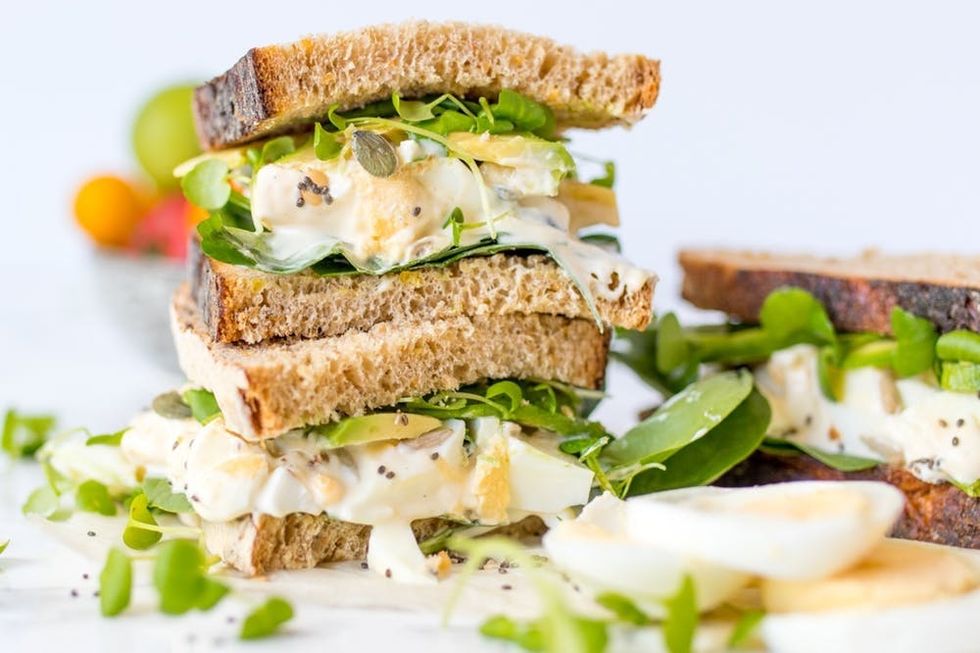 3. Superfood Egg Sandwich: These sandos are ideal for an on-the-go Mother's Day brunch or picnic. You can even make the egg salad the night before and assemble when you need to. (via Brit + Co)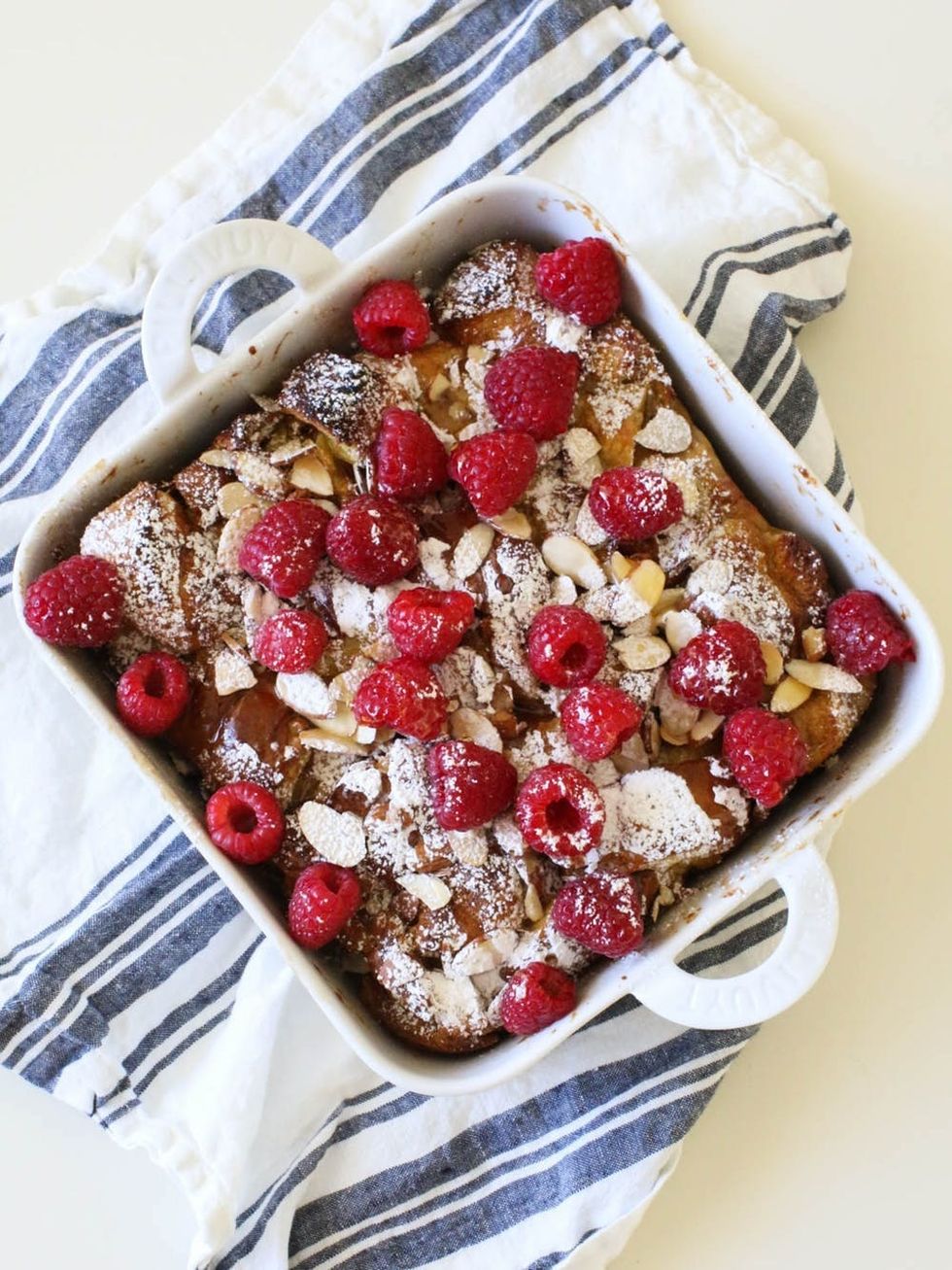 4. French Toast Casserole: The best thing about this make-ahead casserole (besides the fresh raspberries on top) is that the bread and egg mixture sits overnight to become infused with the bread to become as fluffy as can be. (via Brit + Co)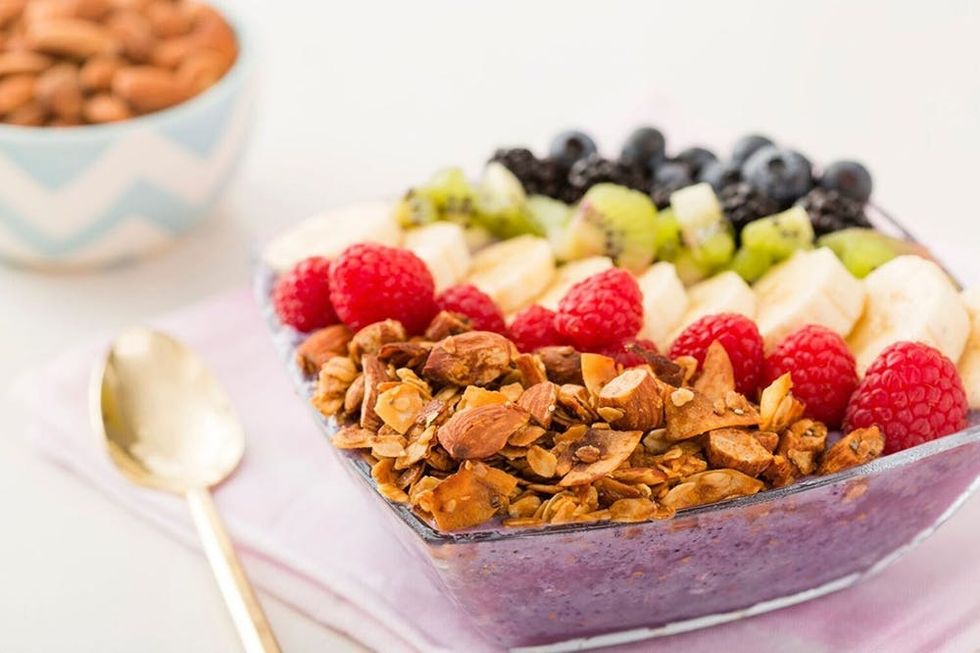 5. Almond Granola: You don't just have to give your mom flowers and a card for Mother's Day. Put out some homemade granola with yogurt and fruit for brunch, and package the rest up for her to take home. (via Brit + Co)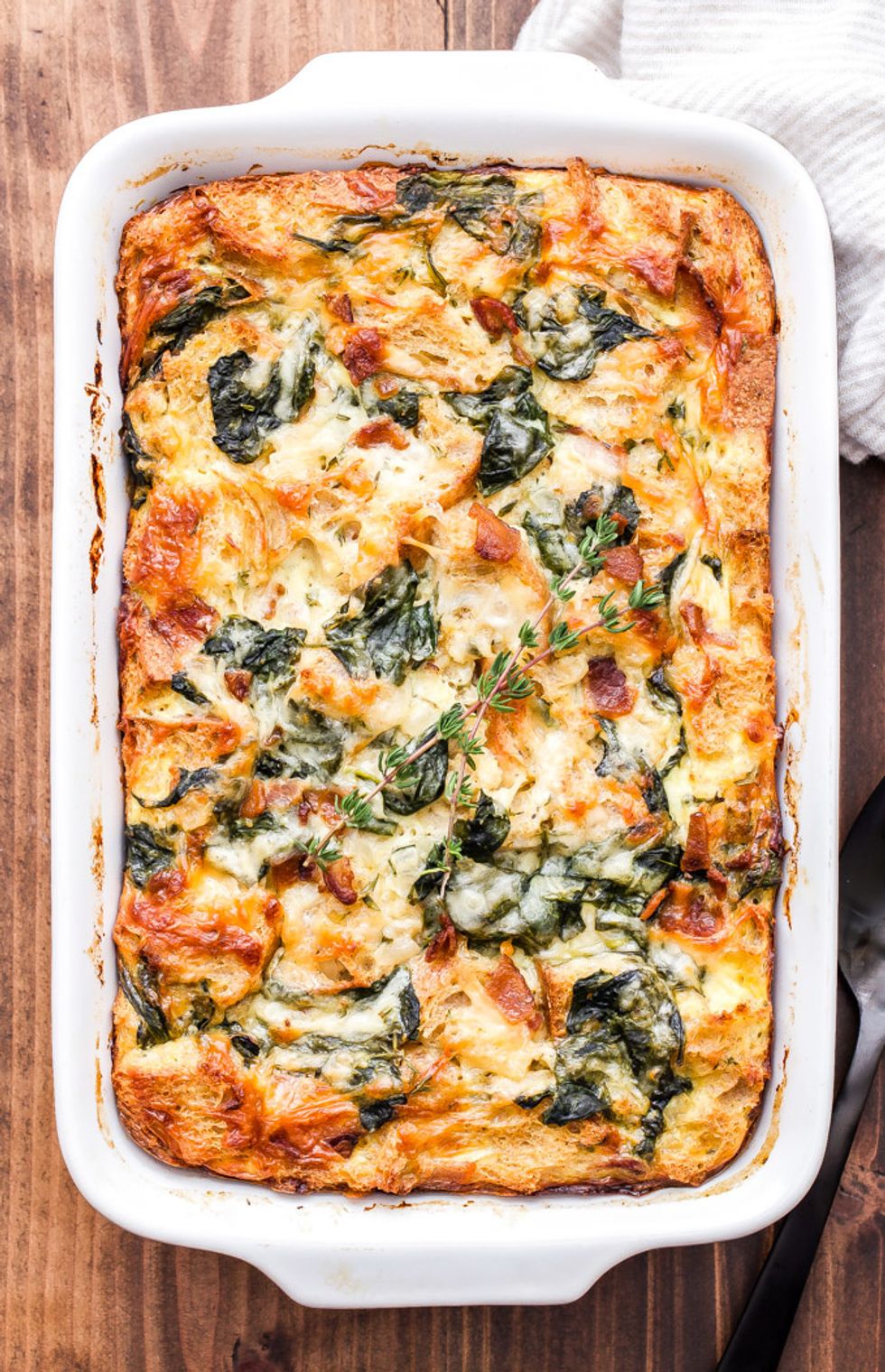 6. Spinach, Bacon, and Cheese Strata: Think of this strata as a savory bread pudding. It has crusty bread, fresh spinach, nutty gruyère, and crispy bacon, so you're covering all of the texture bases. (via Recipe Runner)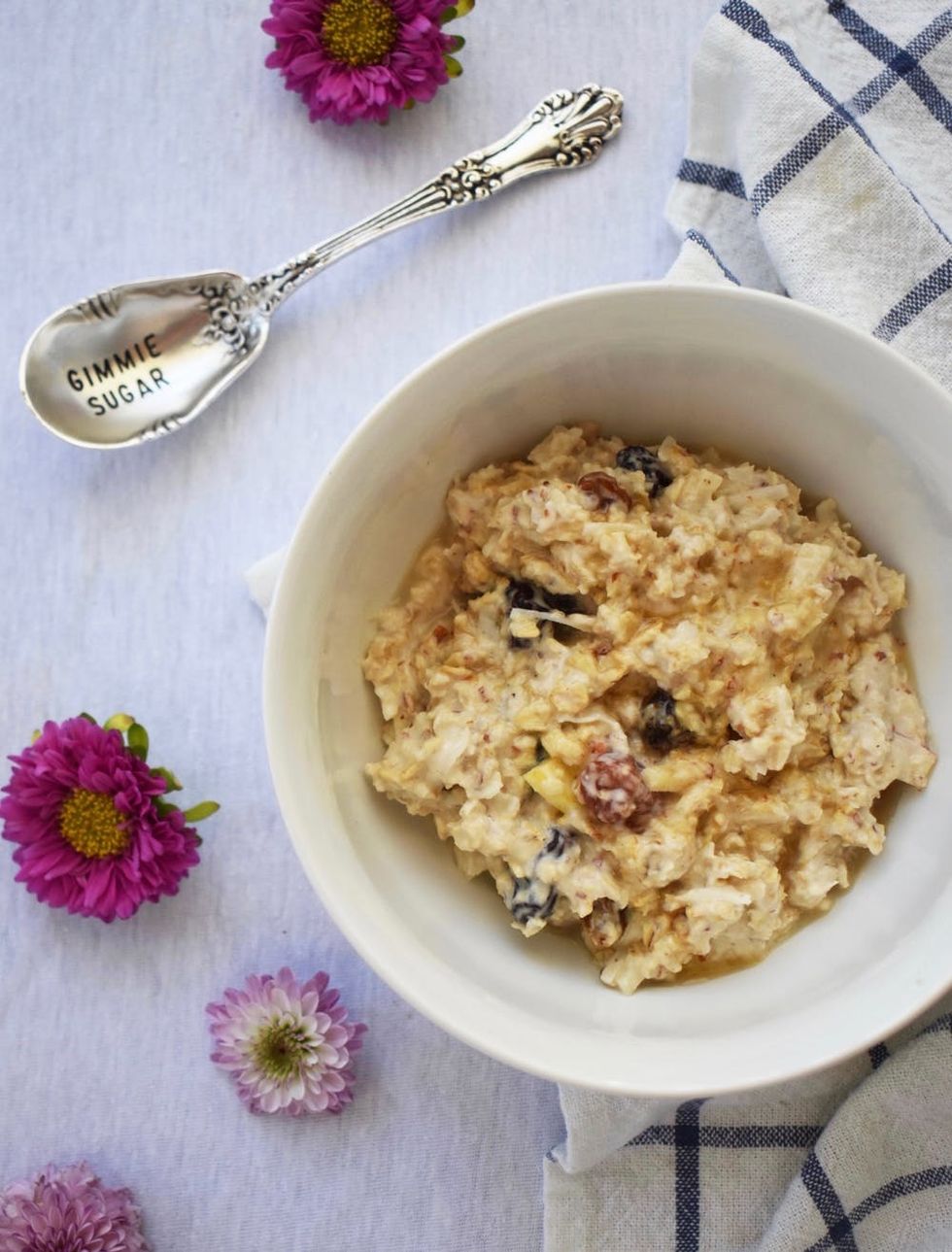 7. Dairy-Free Muesli: Serve your mom a cool, comforting hug in the form of creamy muesli, made with coconut cream, shredded apple, and chewy raisins. (via Brit + Co)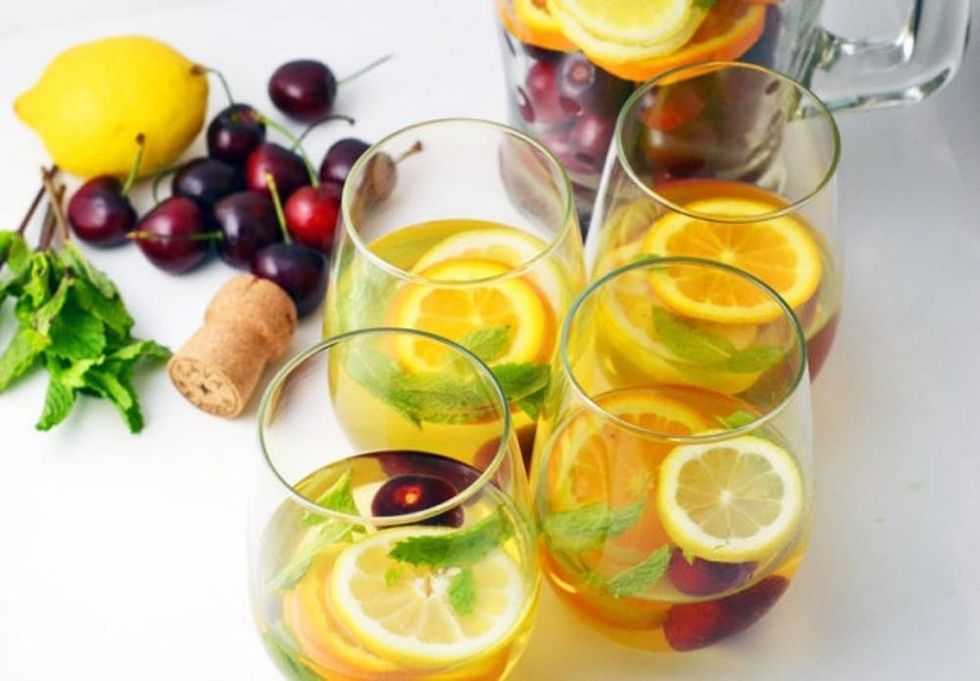 8. Sparkling Cherry Sangria: There's no better excuse than a holiday to drink with Mom. Allow citrus fruits, mint, and cherries to mingle in a pitcher of Champagne. (via Brit + Co)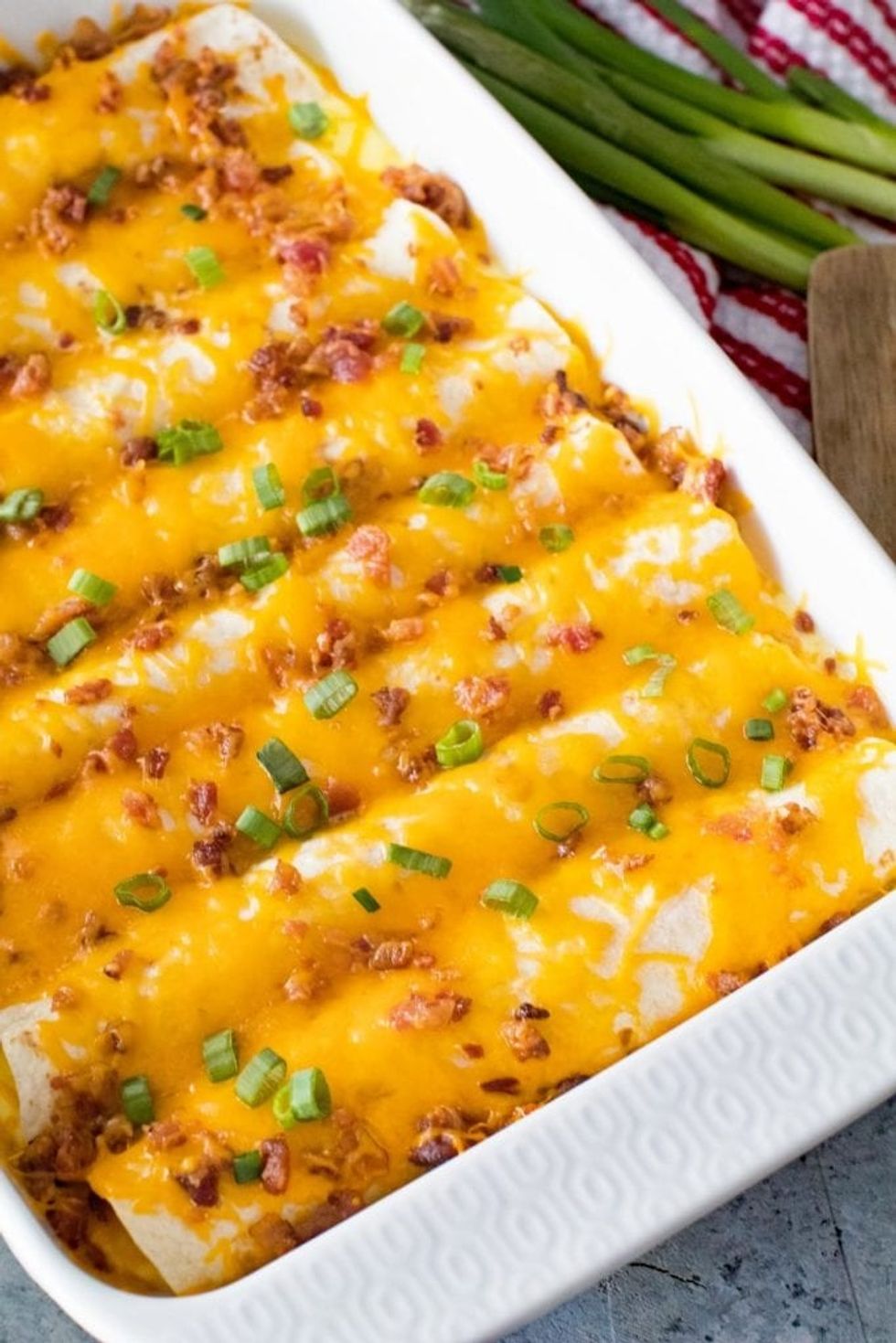 9. Overnight Breakfast Enchiladas: This bake is packed full of protein that Mom will appreciate and cheddar cheese that she'll devour with glee. (via Julie's Eats and Treats)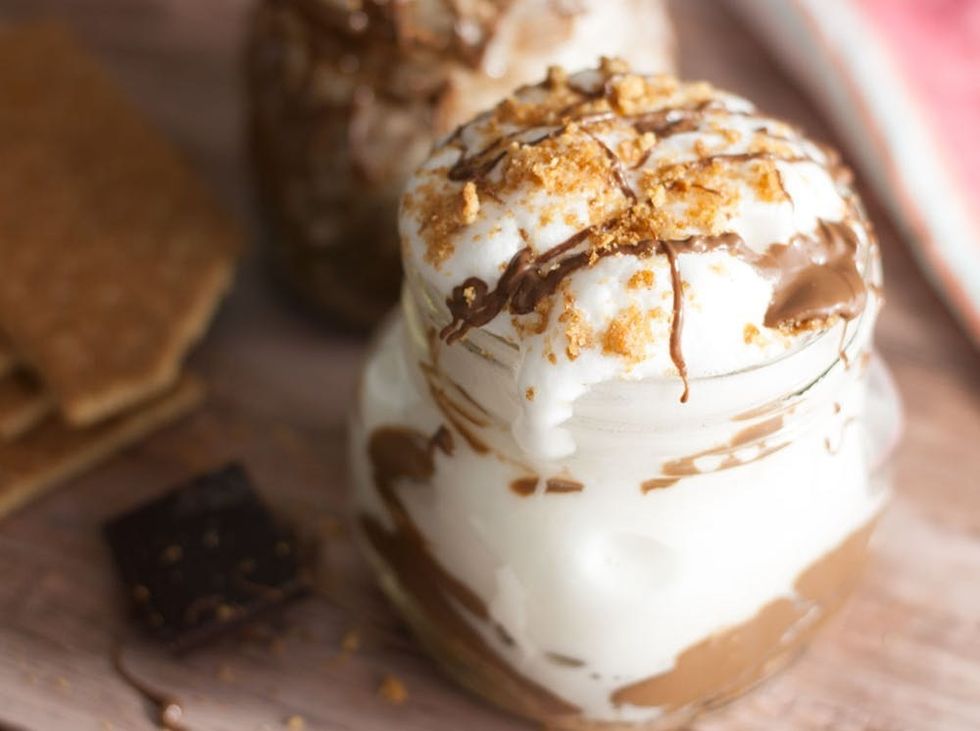 10. Aquafaba S'mores Parfait: It's a special occasion, so you're definitely allowed to eat marshmallows for breakfast (especially when they're layered on top of these otherwise nourishing cups of avocado-based chocolate pudding). (via Brit + Co)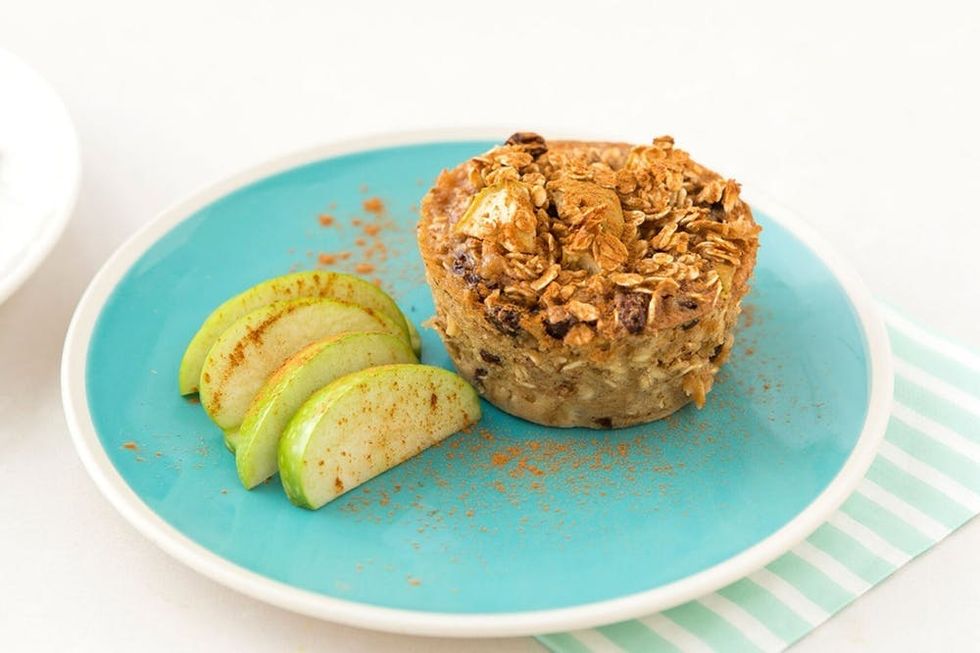 11. Baked Oatmeal Cups: If your mom used to wake you up every morning with a steaming bowl of oatmeal, this flavorful baked version is sure to bring the nostalgia factor to brunch. Go the extra mile by including her favorite fruits in the mix. (via Brit + Co)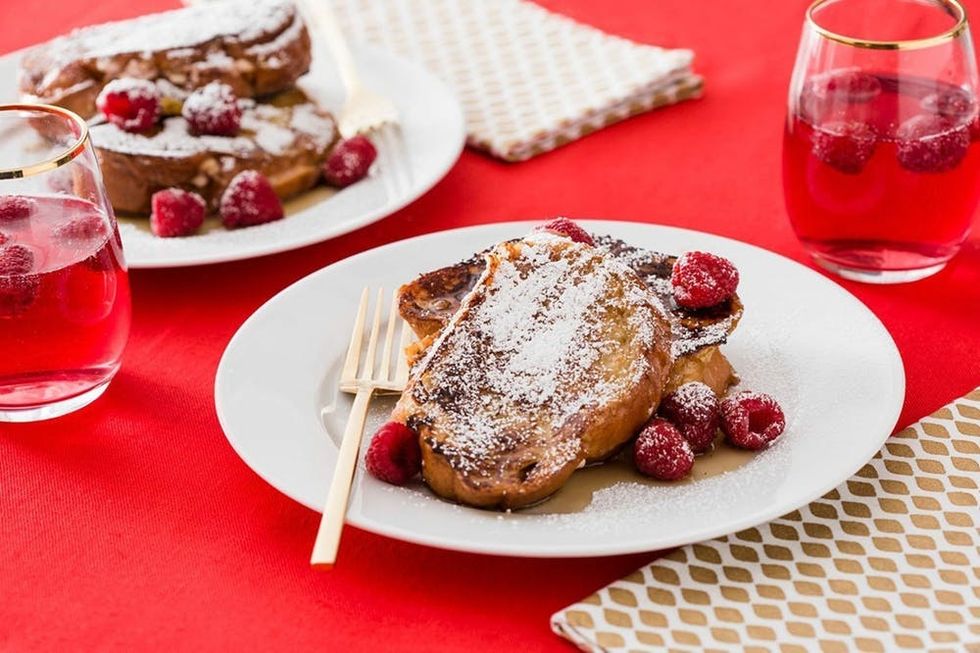 12. Stuffed French Toast: If you've ever wondered what it's like to stuff French toast with a cream cheese and fruit filling, now is the time to find out. The hypnotically fragrant, fantastically easy dish will have your mom begging for the recipe. (via Brit + Co)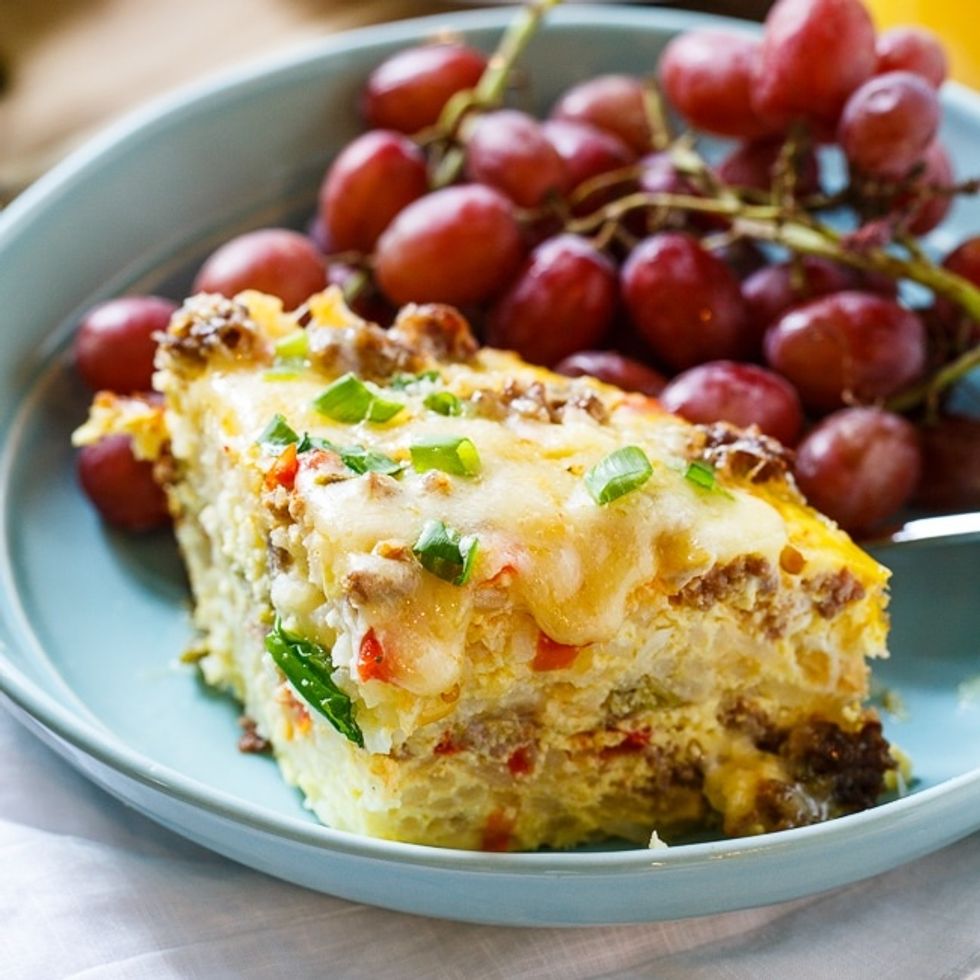 13. Spicy Crock-Pot Brunch Casserole: This one-pot wonder contains both hash browns and three cups of cheese, so it's a guaranteed success. (via Spicy Southern Kitchen)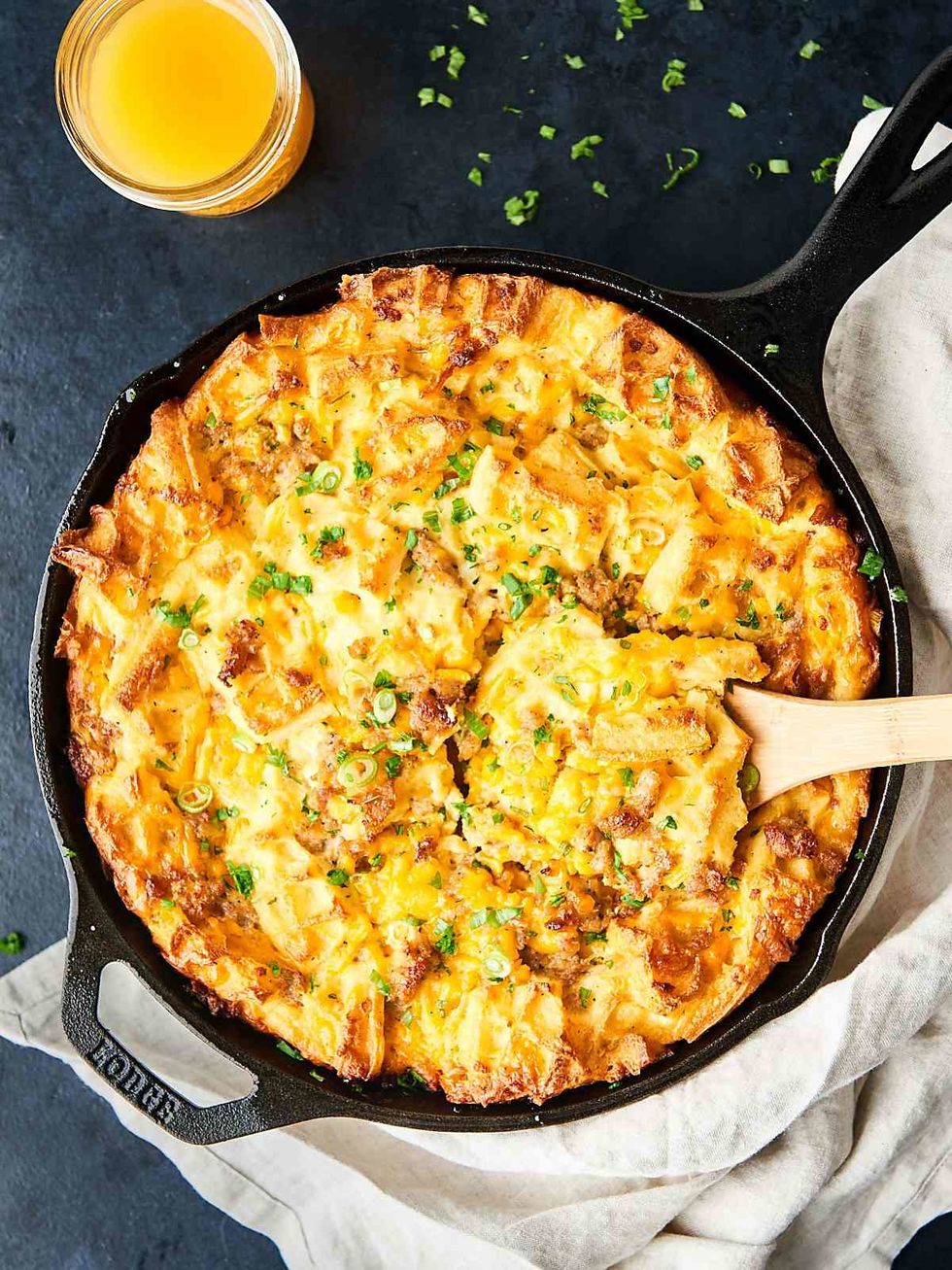 14 Waffle Sausage Breakfast Casserole: Toaster waffles, breakfast sausage, eggs, and cheese make an insanely addictive casserole that Mom will likely request every year. (via Show Me the Yummy)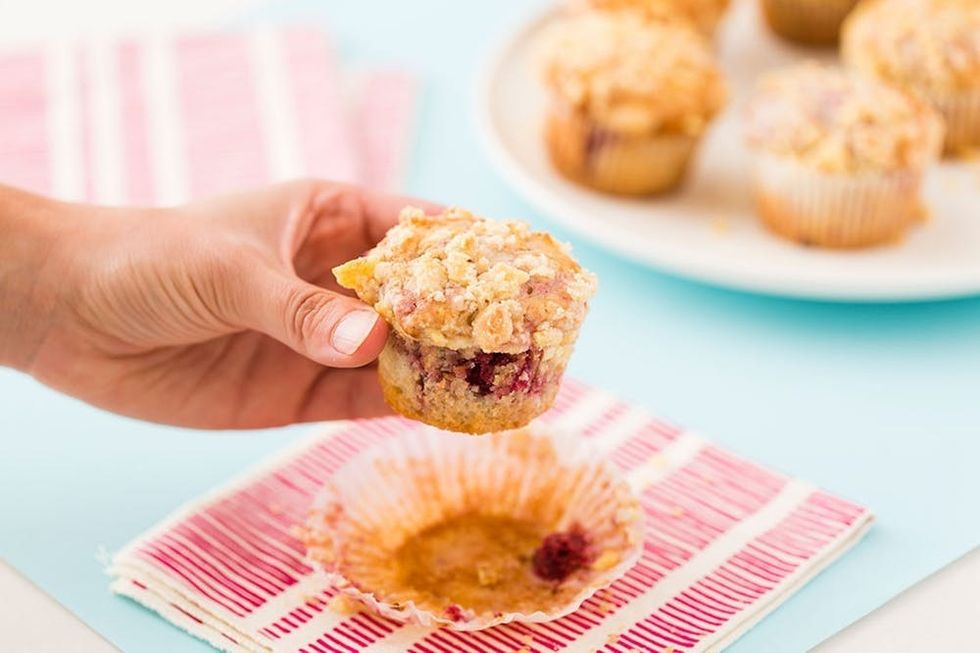 15. Raspberry Crumble Muffins: Muffins are typically served at room temperature, therefore you can whip up these buttery delights the day before brunch. Mom will never know the difference. (via Brit + Co)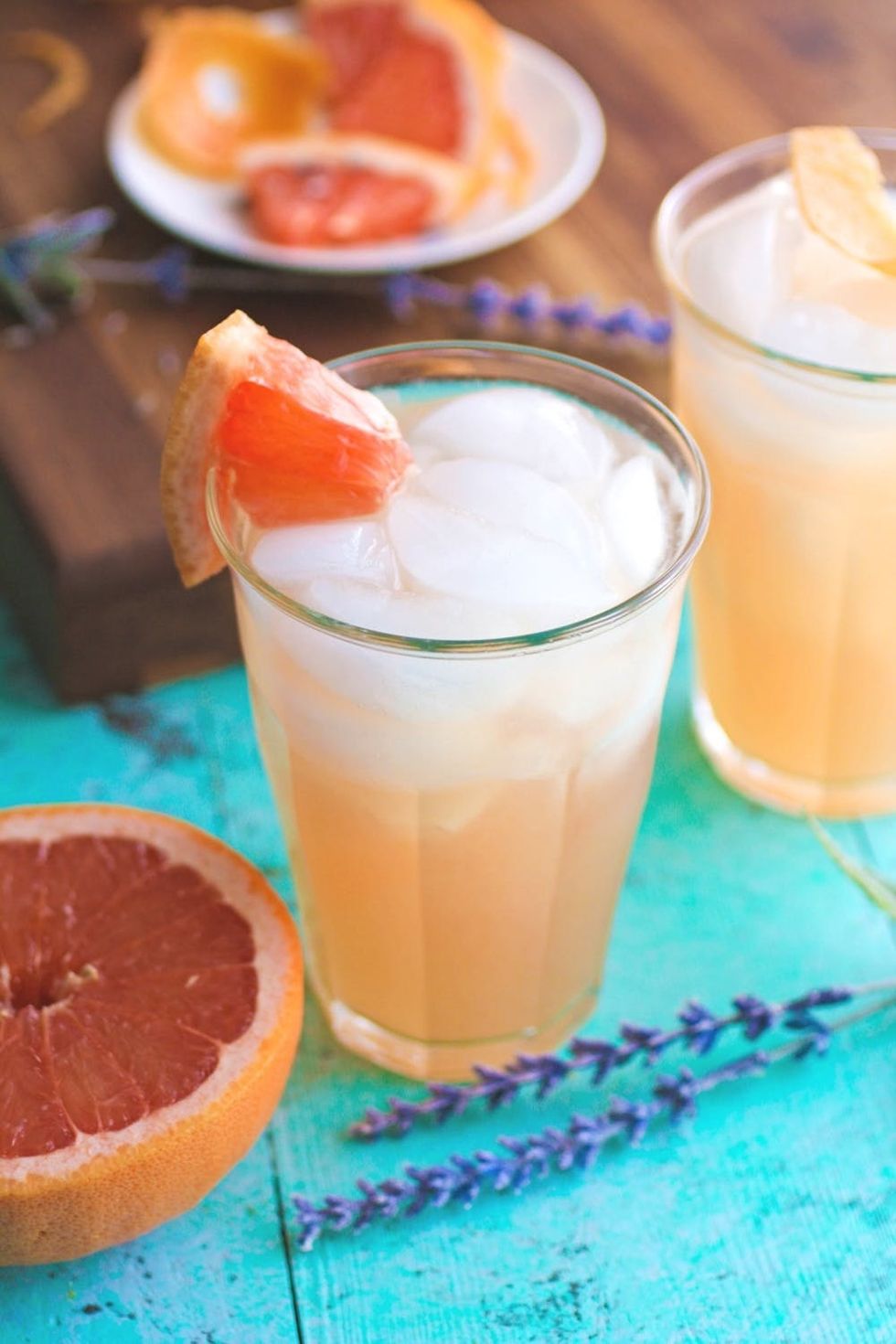 16. Pamplemousse La Croix and Lavender Mocktails: Whether or not it's hot where you're hosting brunch, these cooling beverages will be a welcome addition to your spread. Pour the lavender simple syrup and grapefruit juice into glasses, and keep them in the fridge until you're ready to top with La Croix and serve. (via Brit + Co)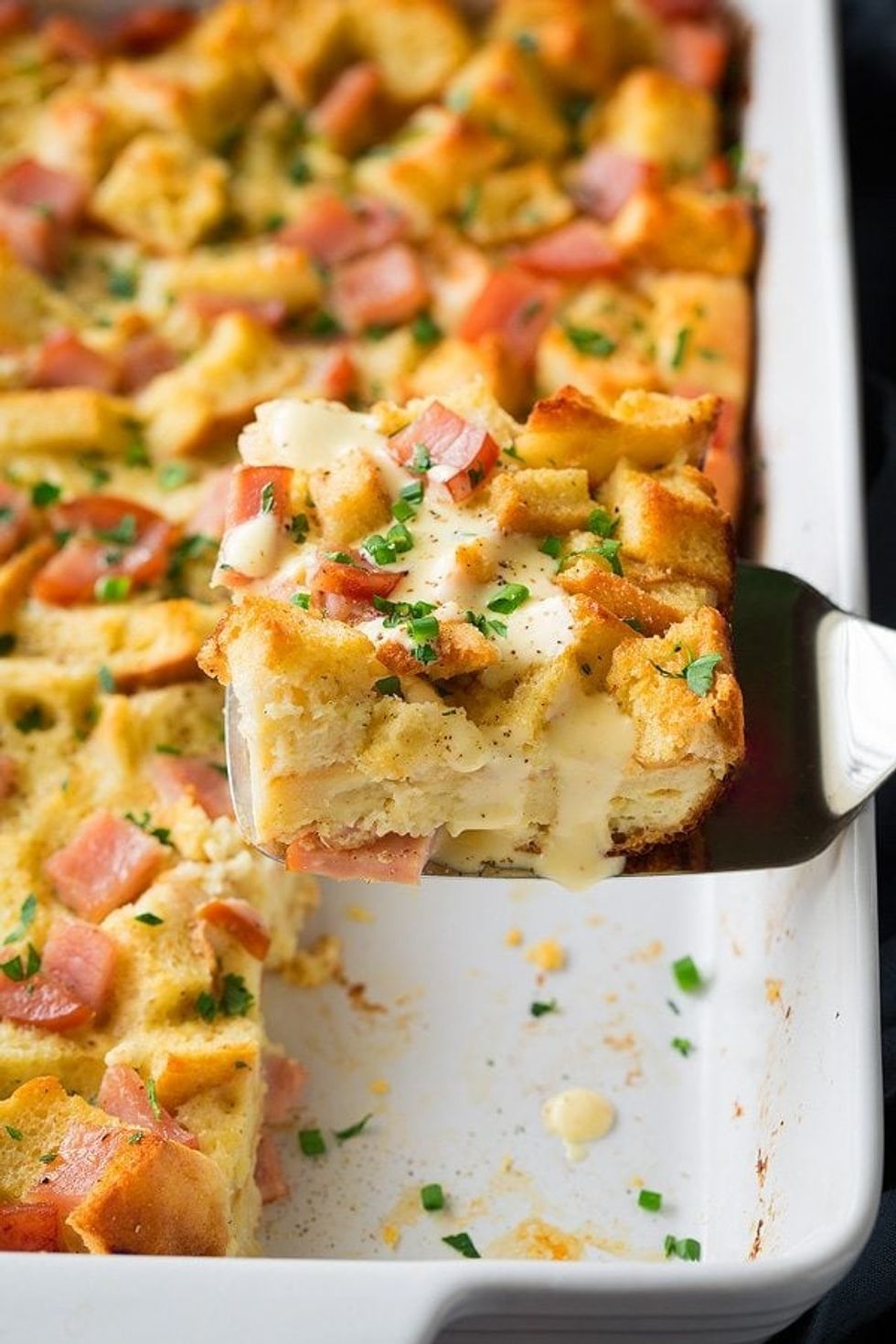 17. Overnight Eggs Benedict Casserole: This efficient take on eggs Benedict contains all of the classic ingredients, even homemade hollandaise. (via Cooking Classy)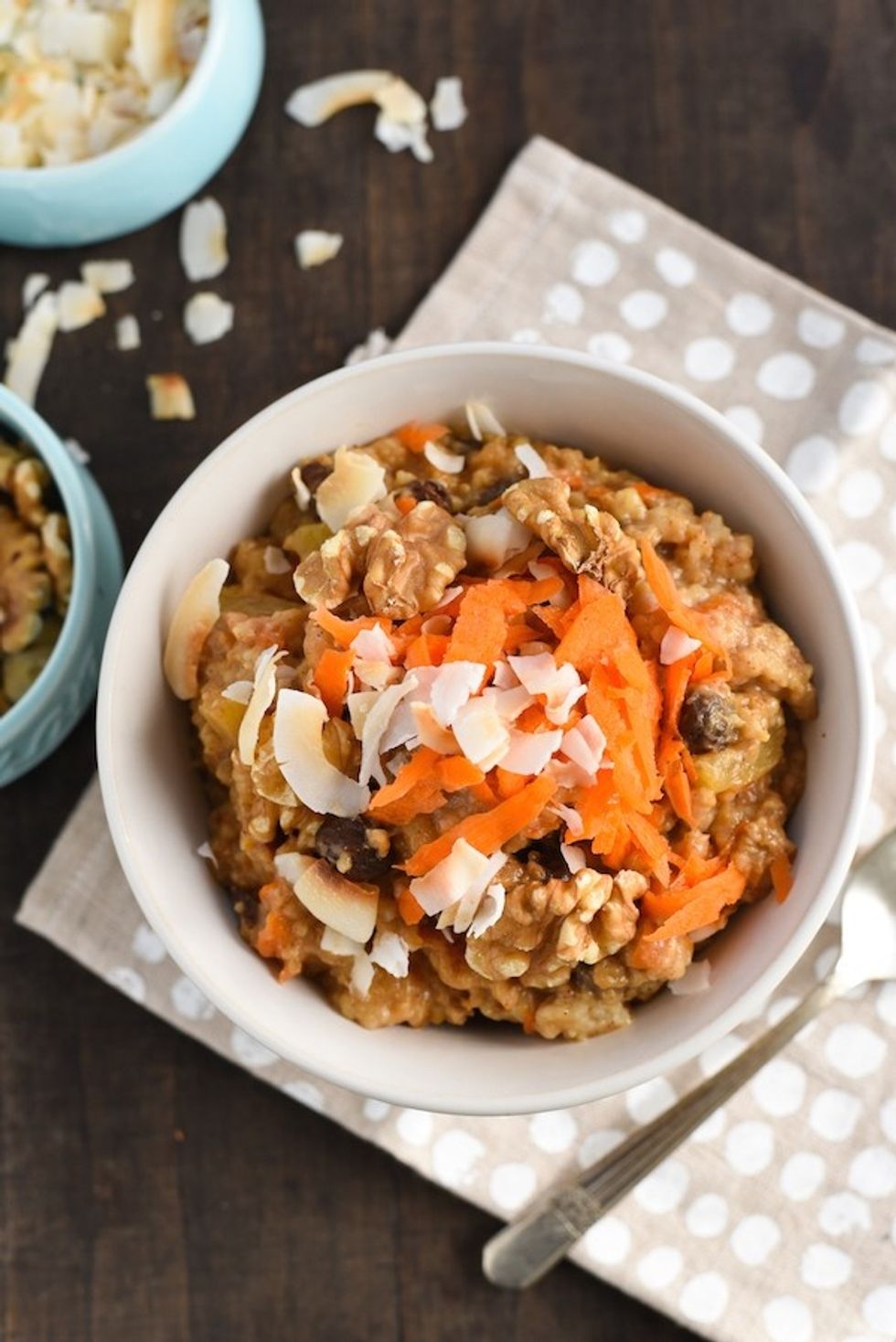 18. Slow-Cooker Carrot Cake Oatmeal: This coconutty oatmeal is worth the effort for the smell alone. When your mom walks into your house with this bubbling in the Crock-Pot, she won't be able to contain her excitement. (via Foxes Love Lemons)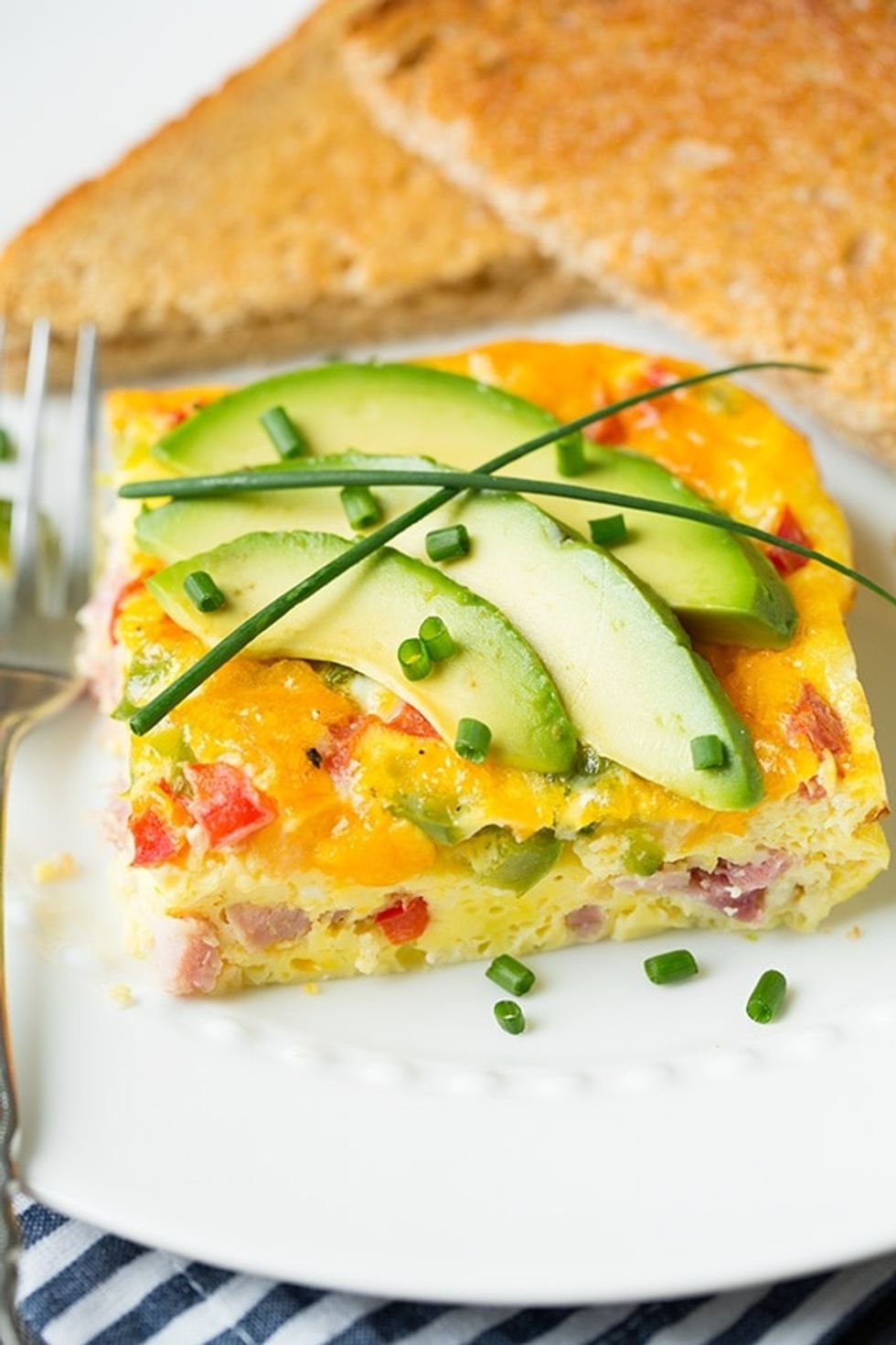 19. Baked Denver Omelet: No one has time to stand at a hot stove and make a separate omelet for every guest on Mother's Day. Make one batch in the oven instead; there's no babysitting or flipping, and you can prep everything the night before. (via Cooking Classy)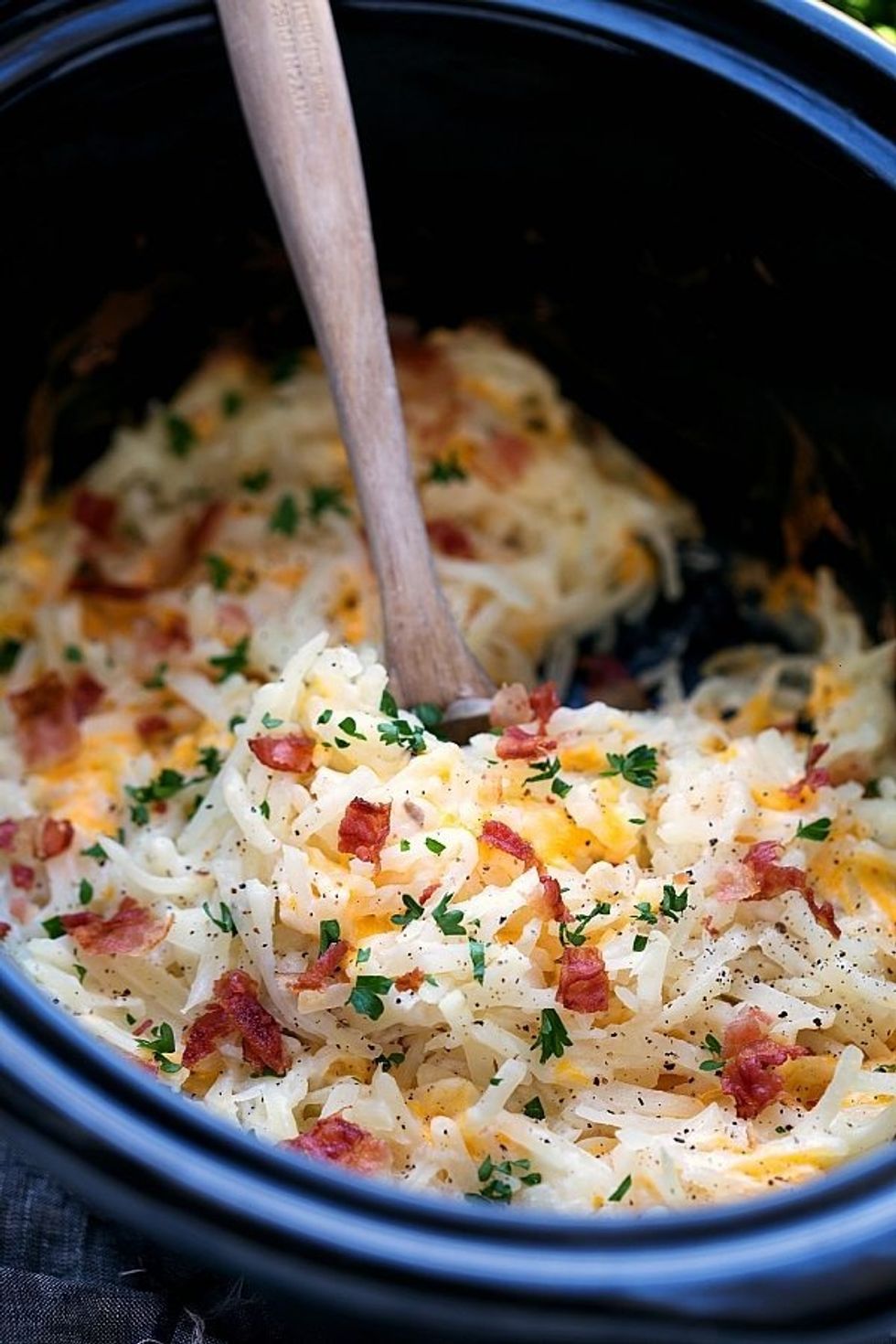 20. Crock-Pot Hash-Brown Casserole: Easy doesn't begin to describe this hash-brown casserole. It's made in the slow cooker, which means you can throw everything in and forget about it. It also calls for pre-shredded frozen potatoes, so there's no grating or peeling involved. Top with bacon and chopped parsley for a festive finish. (via Chelsea's Messy Apron)
Follow us on Pinterest for more special-occasion recipes.
Additional reporting by Paige Johnson
Paige Johnson
Paige is a blogger, food writer and culinary master from Louisville, Ky. She's a newlywed who's obsessed with dogs and renovating her 117 year old home. When she's not working on her blog —
My Modern Cookery
— you can find her binge watching F.R.I.E.N.D.S with a triple shot latte in-hand.