Brit + Co's Best Galentine's Party Recipes from Appetizers to Dessert
Jan 31, 2019

There are three secrets to an incredible Galentine's Day party. One: an awesome group of girls, which you definitely have covered. Two: appropriate ambient sound, whether that's your favorite Ariana Grande album or your group's go-to romantic comedy. Three: enough food to feed about a million people. With our best recipes for Valentine's-worthy cocktails, appetizers, and desserts, you're all set.
---
1. Unicorn Trail Mix: Get the party started with this shareable snack mix, appropriately showered in colorful sprinkles.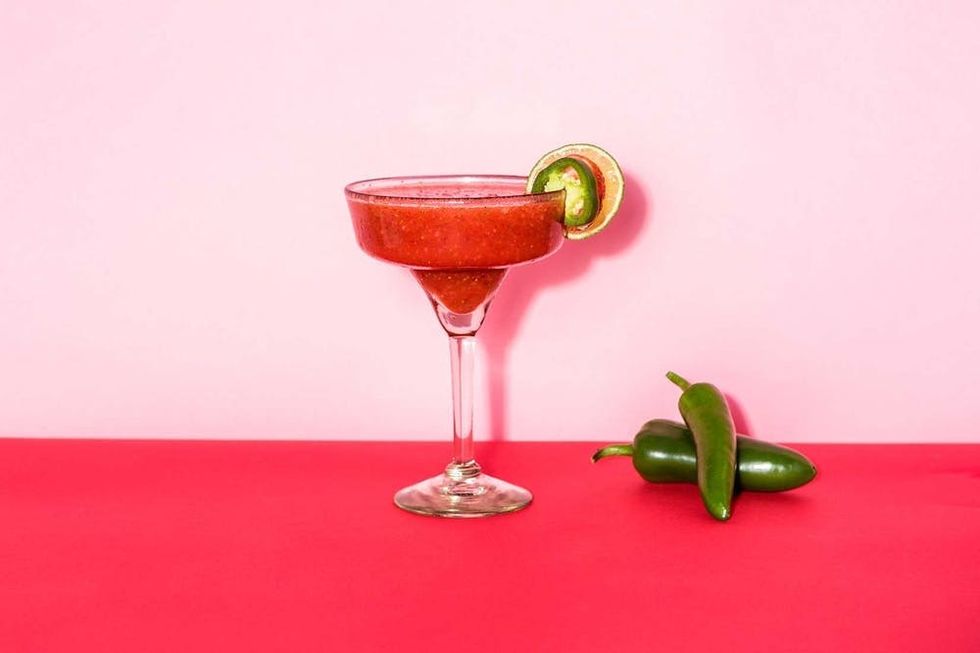 2. Strawberry Jalapeño Margaritas: Give tequila the ultimate party treatment with strawberries, jalapeños, lime juice, and agave.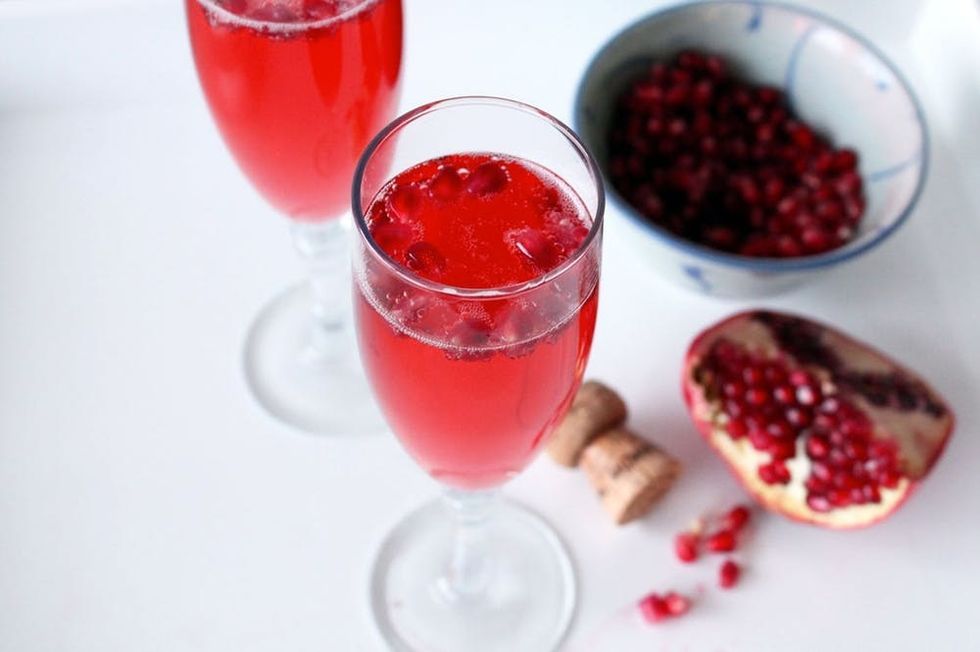 3. Pomegranate White Tea Fizz: For a cocktail that's light and low-alcohol enough for day drinking, opt for this blend of white tea, pomegranate juice, and sparkling wine.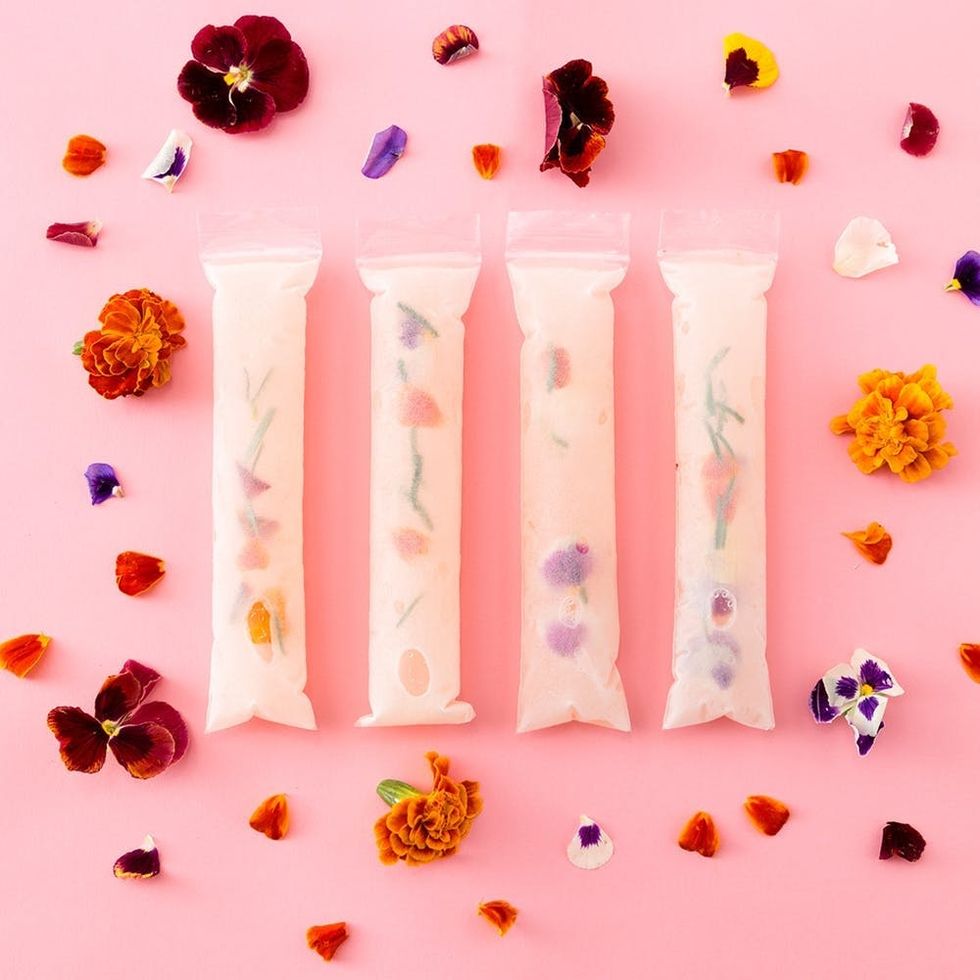 4. Rosé Otter Pops: Anyone would be pleased with a glass of rosé, but they'd be way more excited about these pops, flavored with lavender or rosemary simple syrups and decorated with edible flowers.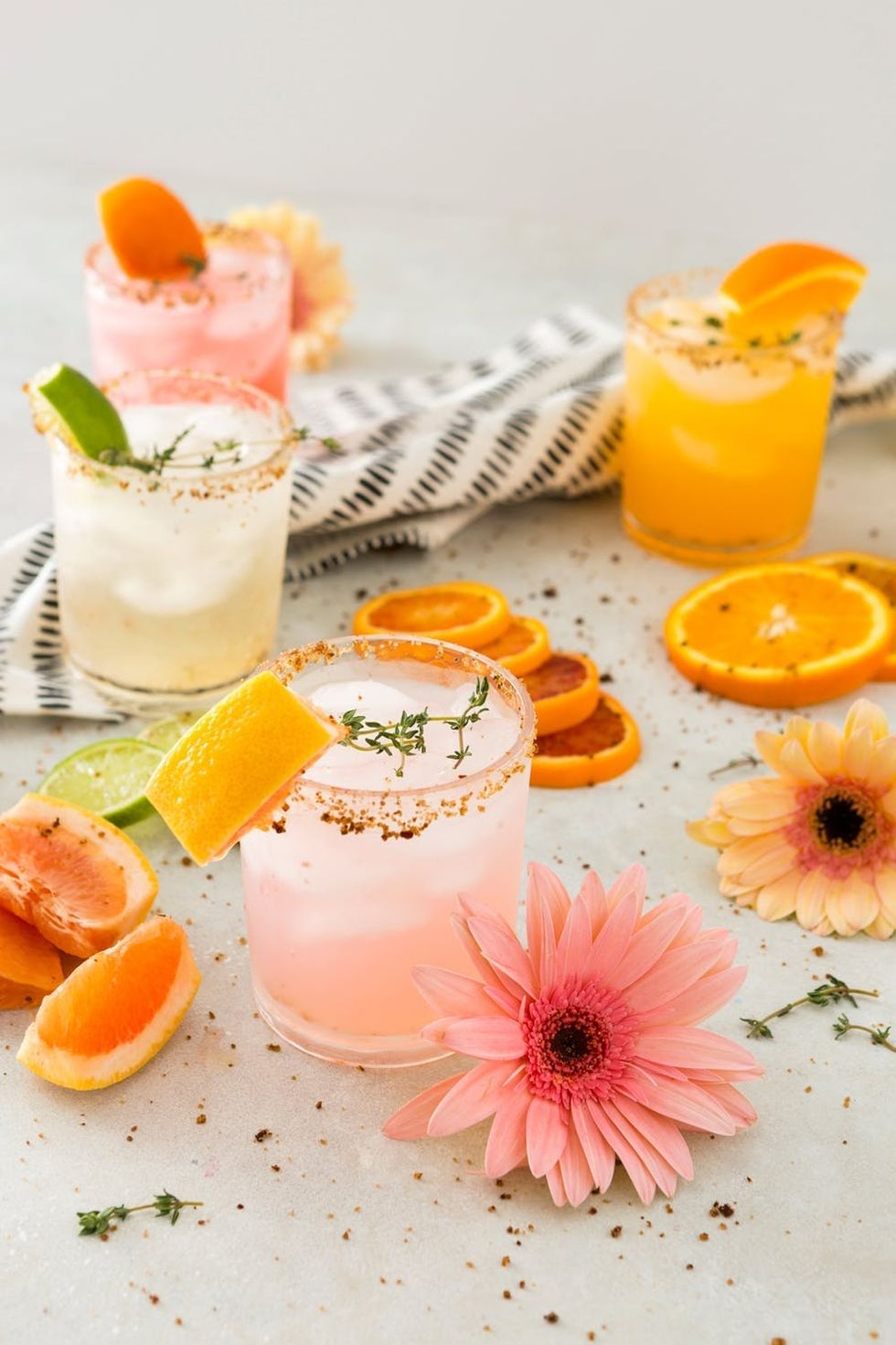 5. Rosé Palomas: These grapefruit-rich cocktails may look demure, but they pack a mean punch with smoky mezcal and a salt rim.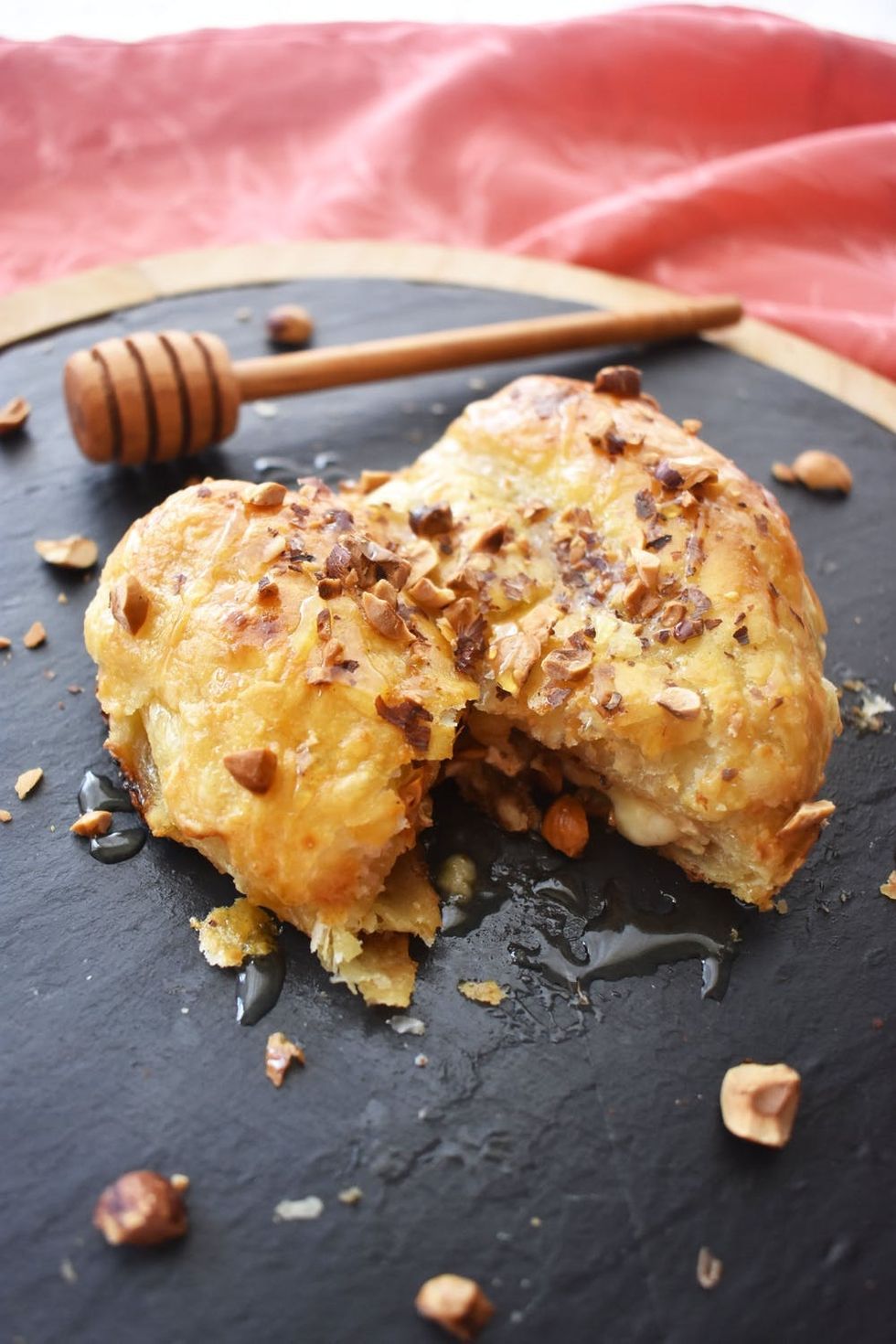 6. Heart-Shaped Honey Hazelnut Baked Brie: Cut a wheel of your favorite brie into a heart, cover with honey, hazelnuts, and store-bought puff pastry, and bake, and you have a sweet, flaky, gooey appetizer that will be gone in minutes.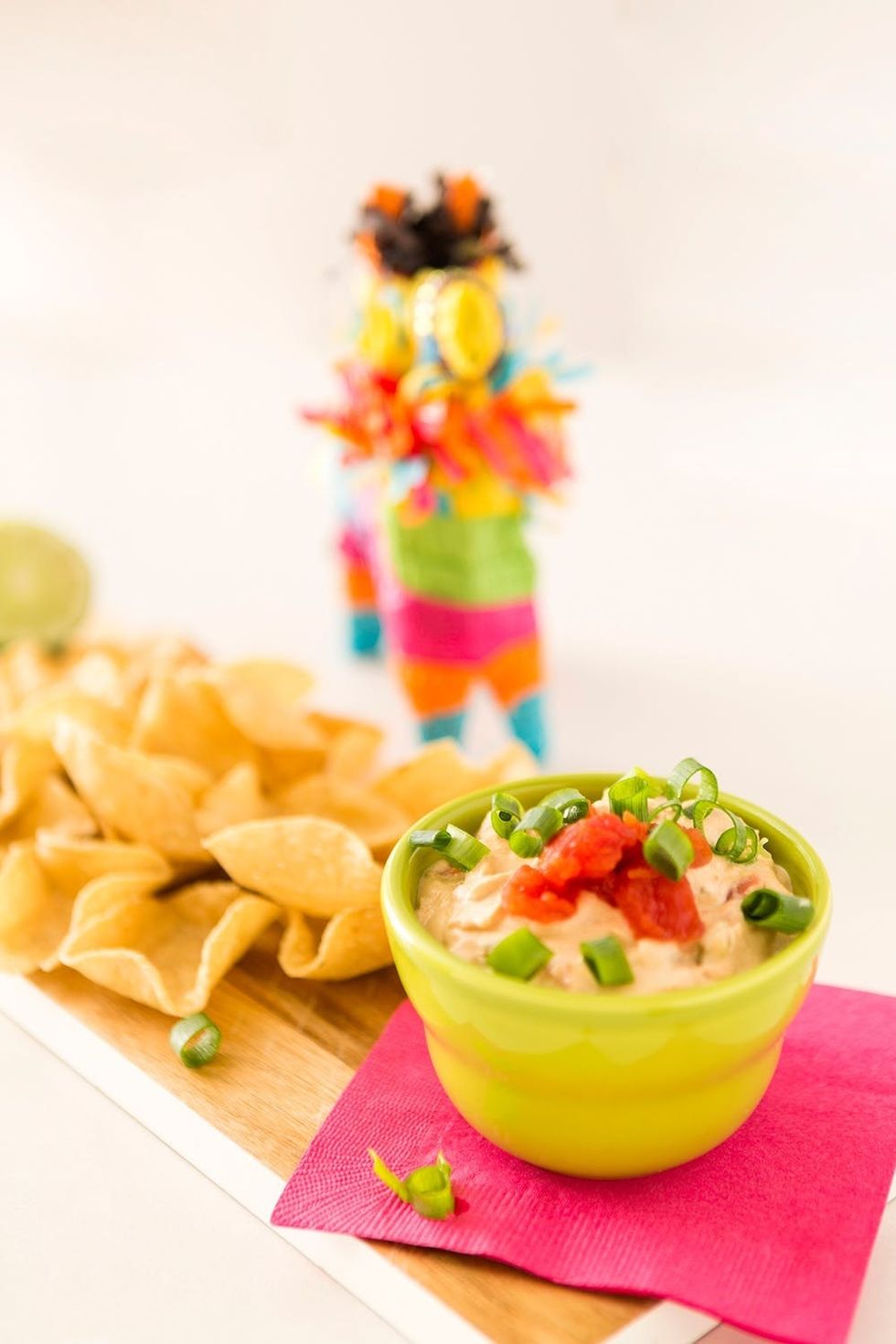 7. Vegan Queso Dip: Cater to any dietary need with this dairy-free queso, which is still plenty creamy from puréed cashews and flavorful from nutritional yeast, garlic, and green chilis.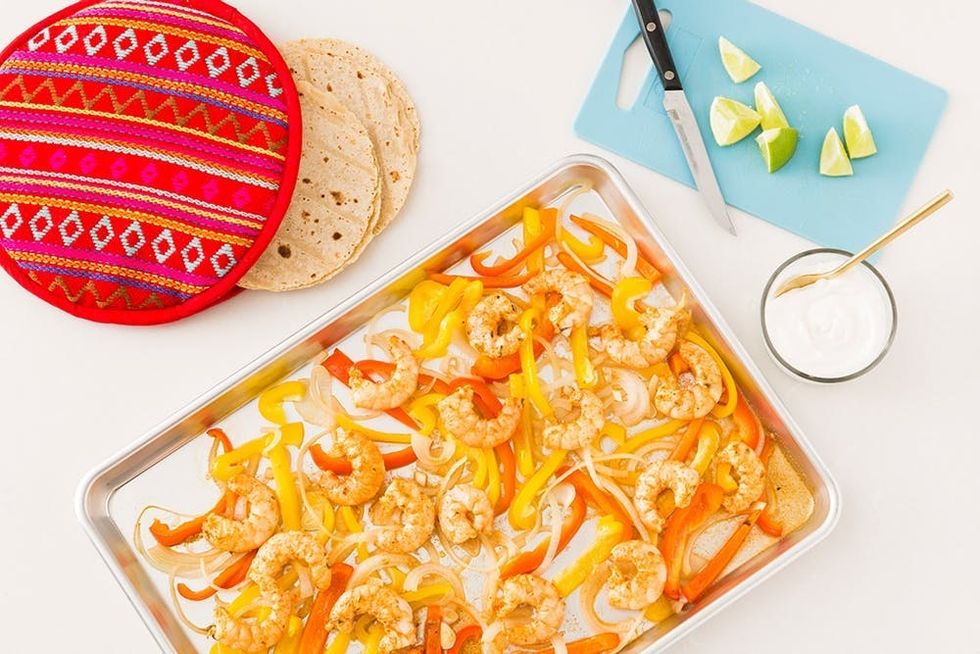 8. Sheet-Pan Shrimp Fajitas: Set out a tray of these citrusy shrimp for people to spear with toothpicks, or fold into tortillas or arrange over a plate of cheesy nachos.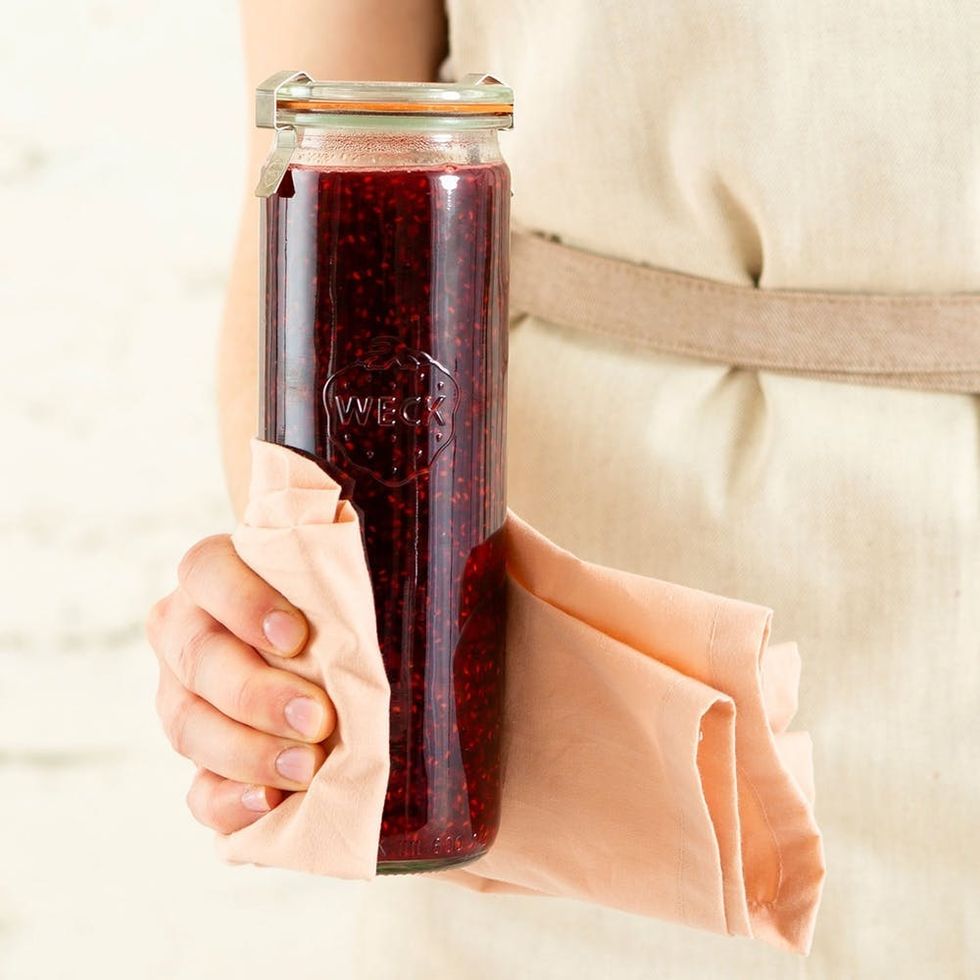 9. Raspberry Rosé Jam: Making a cheese plate? This boozy jam will complement anything from creamy camembert to sharp cheddar.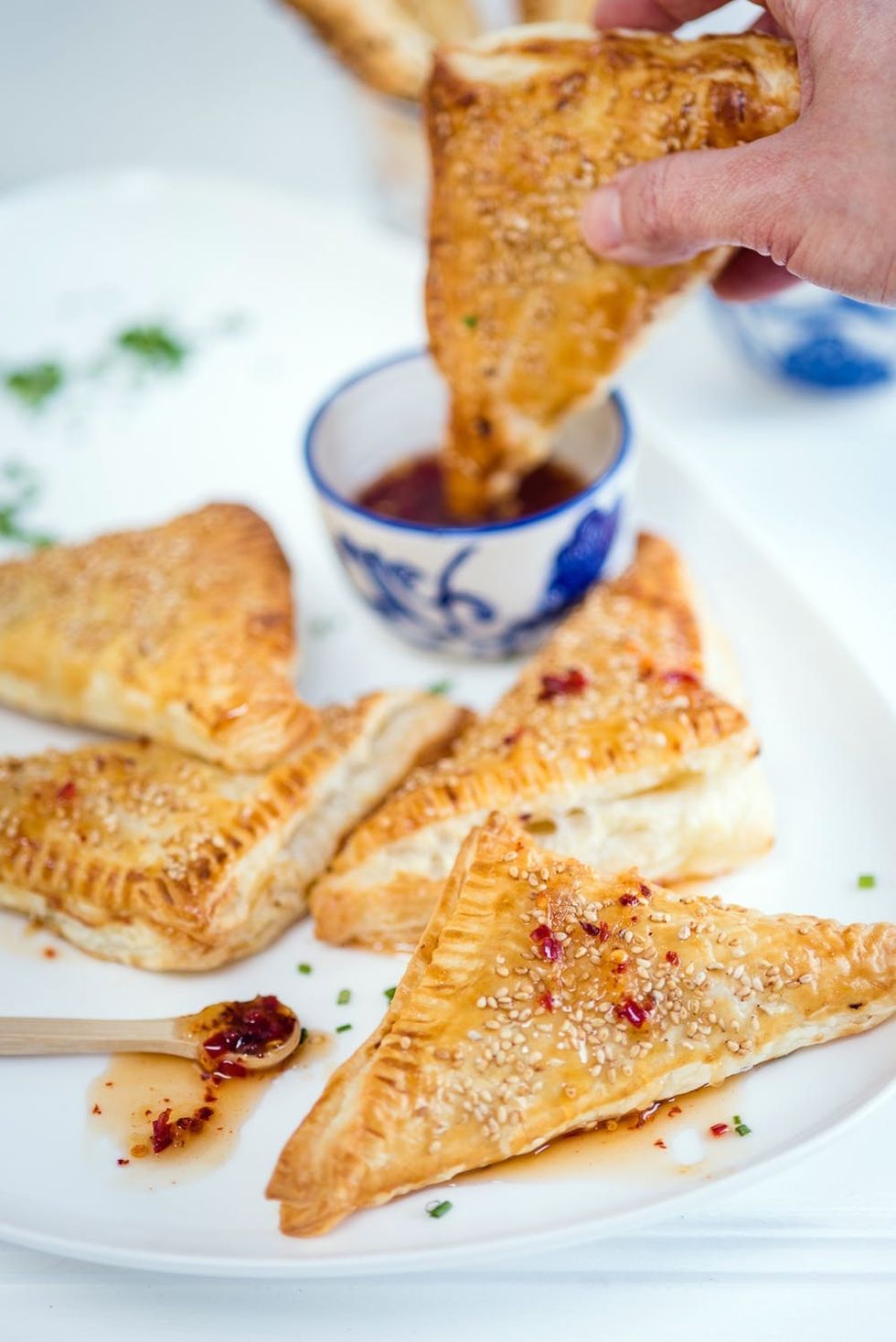 10. Sesame Shrimp Puffs With Sweet Chili Sauce: These sweet, umami-rich puffs are party food at its finest: elegant, handheld, and addictive.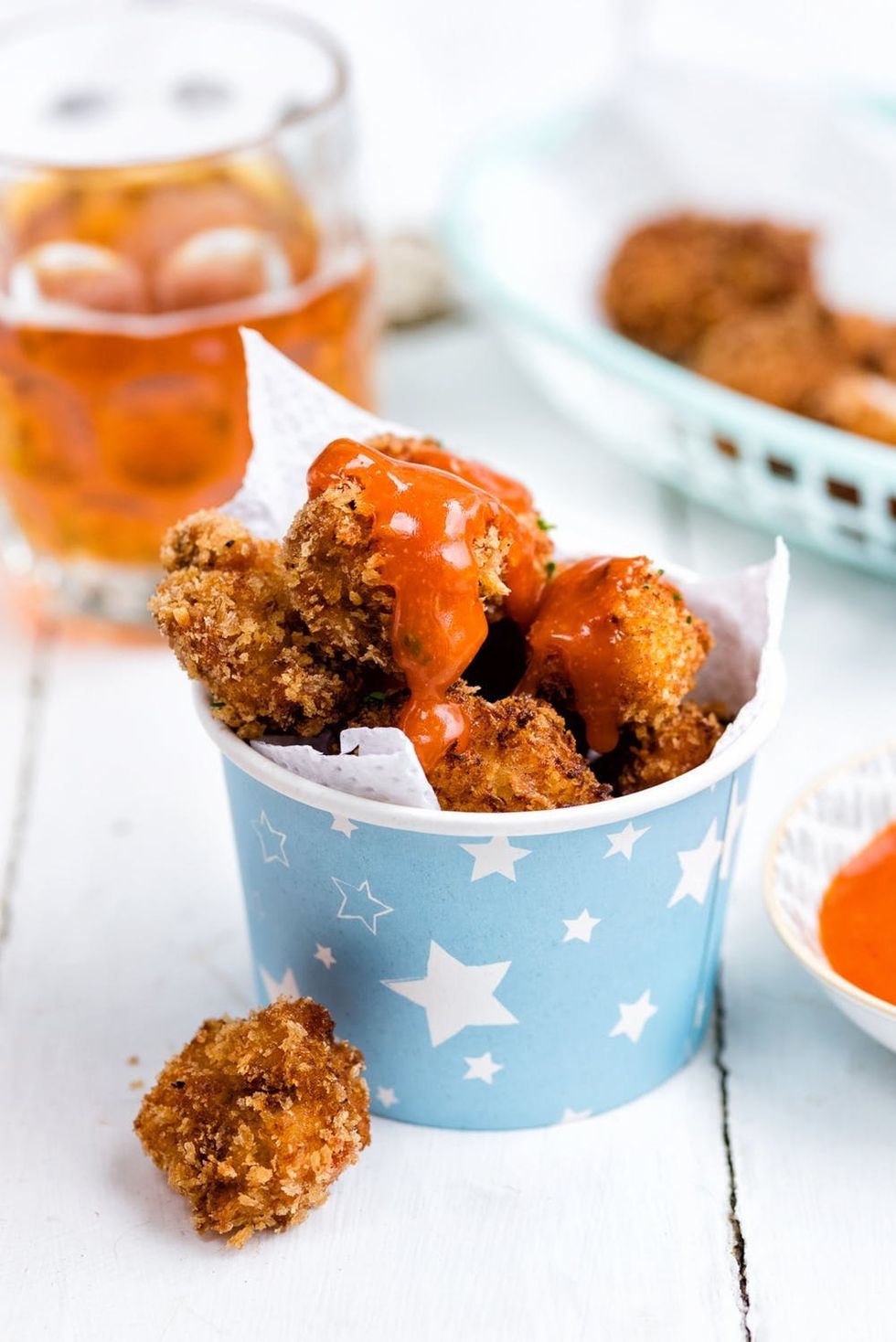 11. Popcorn Fried Chicken With Hot Chili Sauce: Put a grown-up spin on classic chicken nuggets with our spicy honey-butter dipping sauce.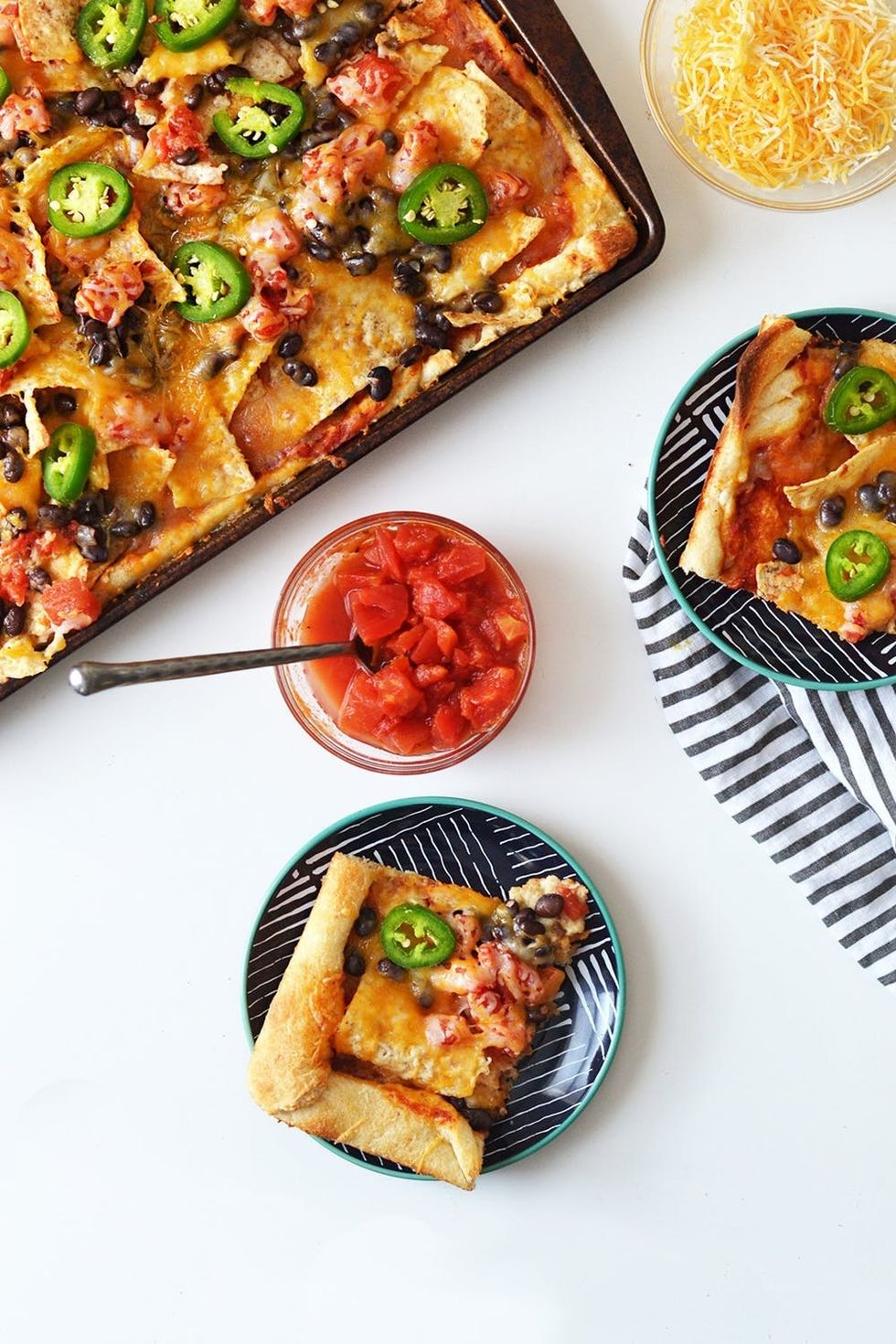 12. Pizza Nachos: This comfort-food hybrid is full of tantalizing textures: doughy pizza crust, crispy tortilla chips, hearty black beans, and lots of melty cheese.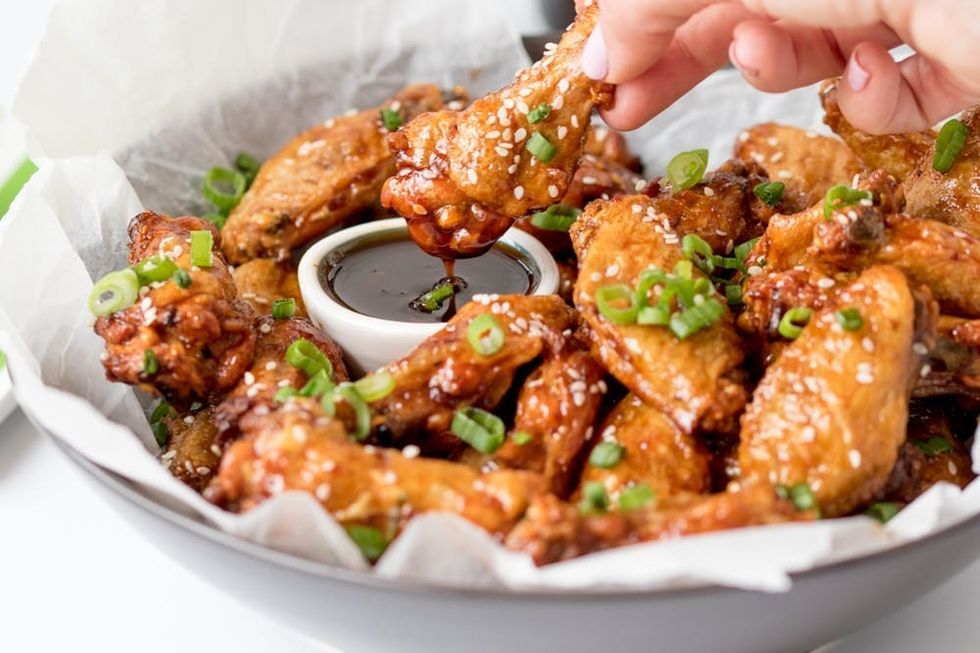 13. Baked Korean Chicken Wings: The sticky sauce for this crowd-pleasing sheet-pan appetizer comes together with simple pantry ingredients like gochujang, honey, soy sauce, and sesame seeds.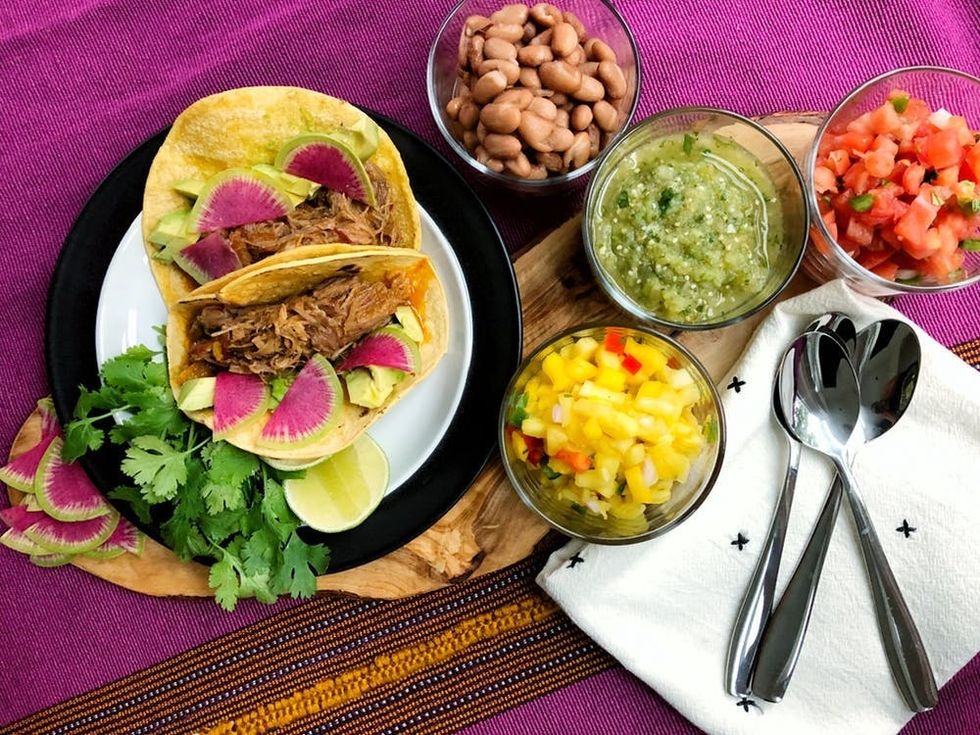 14. Instant Pot Carnitas: Thirty-five-minute carnitas make a delicious centerpiece for a DIY taco, nacho, or quesadilla bar.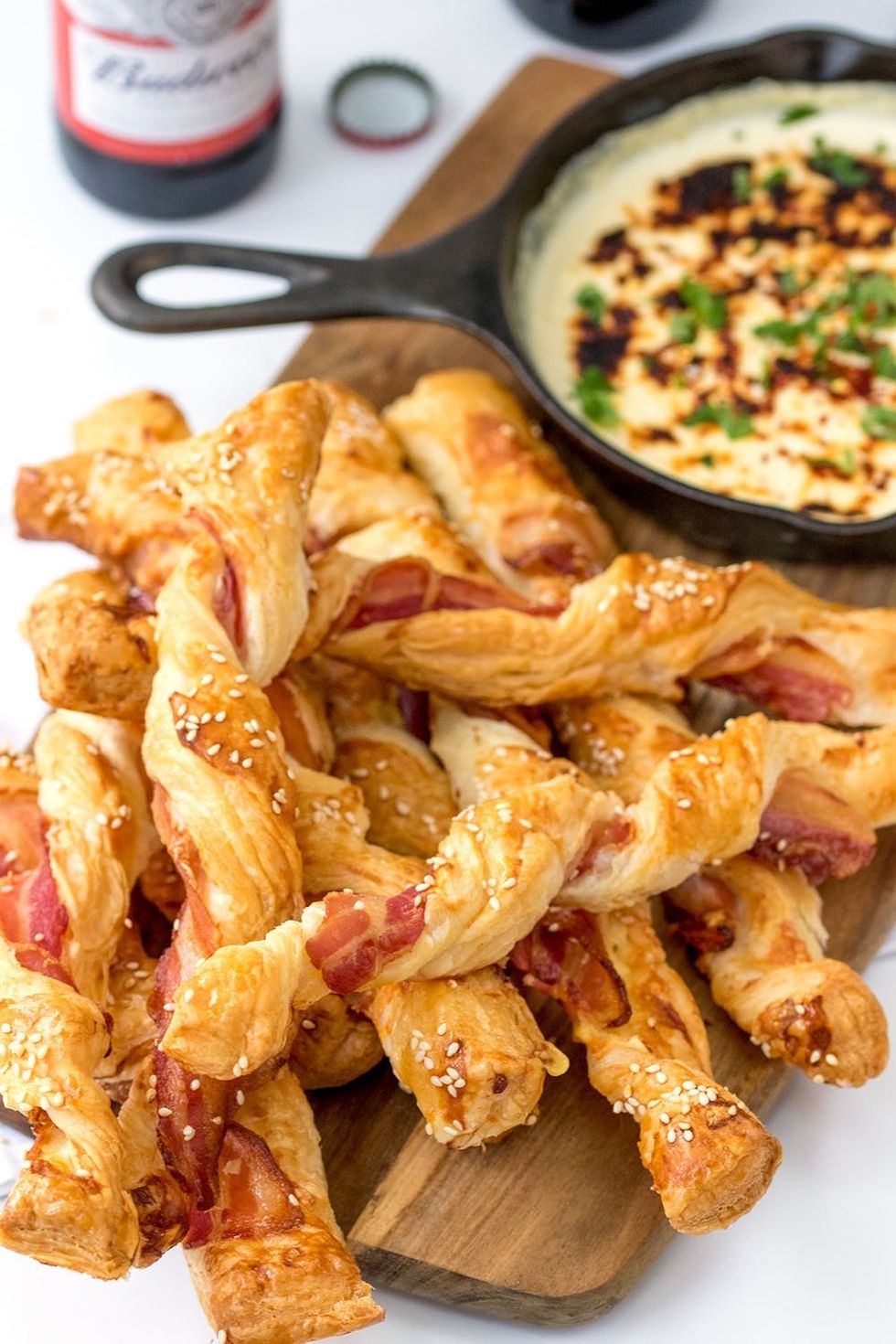 15. Bacon Pastry Twists: These crispy, buttery snack twists are insanely tasty on their own, but you can serve them with our mustardy three-cheese beer dip for bonus points.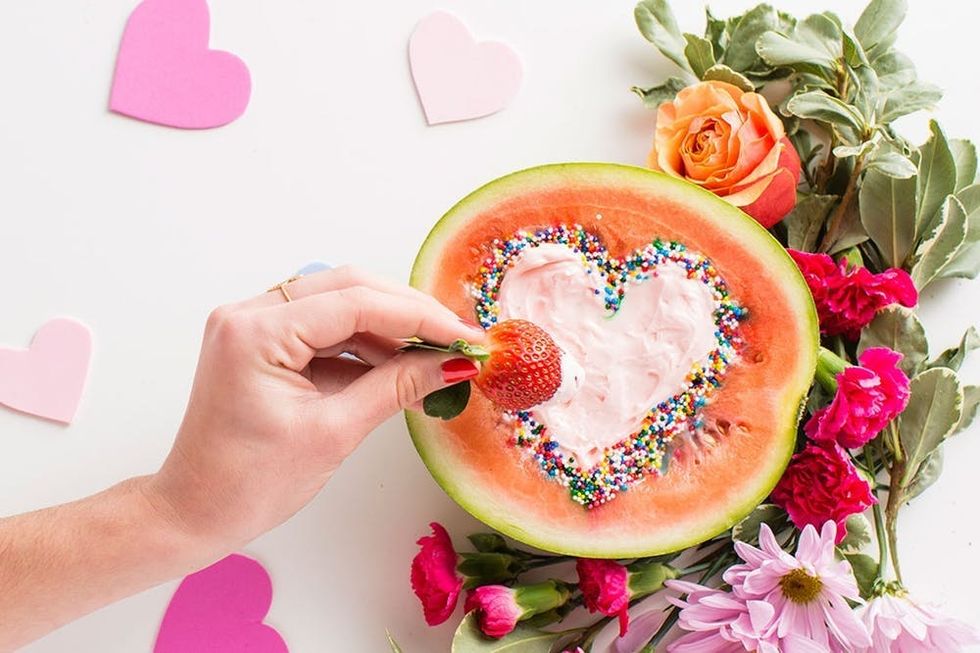 16. Fruit Dip in a Watermelon Heart Bowl: A fruit platter's best friend is a sweet and simple two-ingredient dip, made with either Nutella and Greek yogurt or strawberry cream cheese and marshmallow fluff.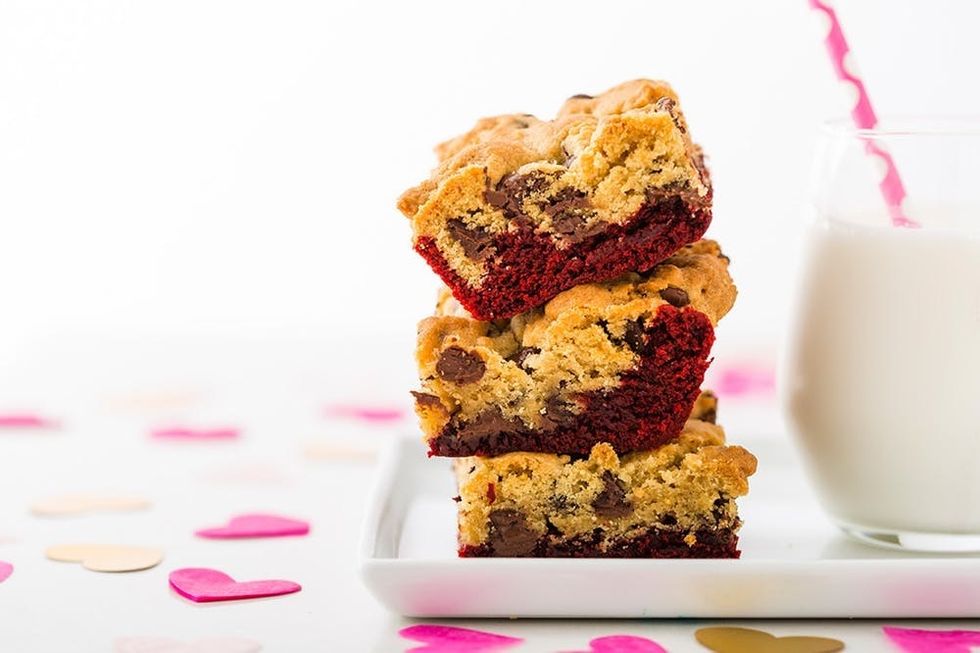 17. Red Velvet Brookies: Replace the plain brownies in classic brookies with red velvet cake for a dessert worthy of your greatest love.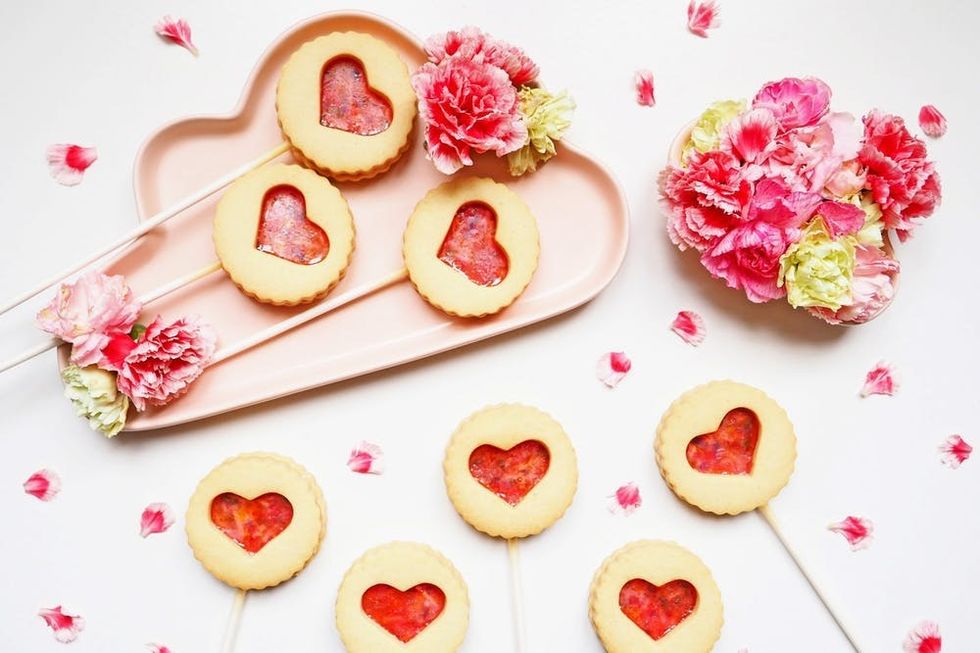 18. Stained Glass Cookie Pops: If you're in the mood for a baking project, challenge yourself with these very worth-it candy-filled sugar cookies.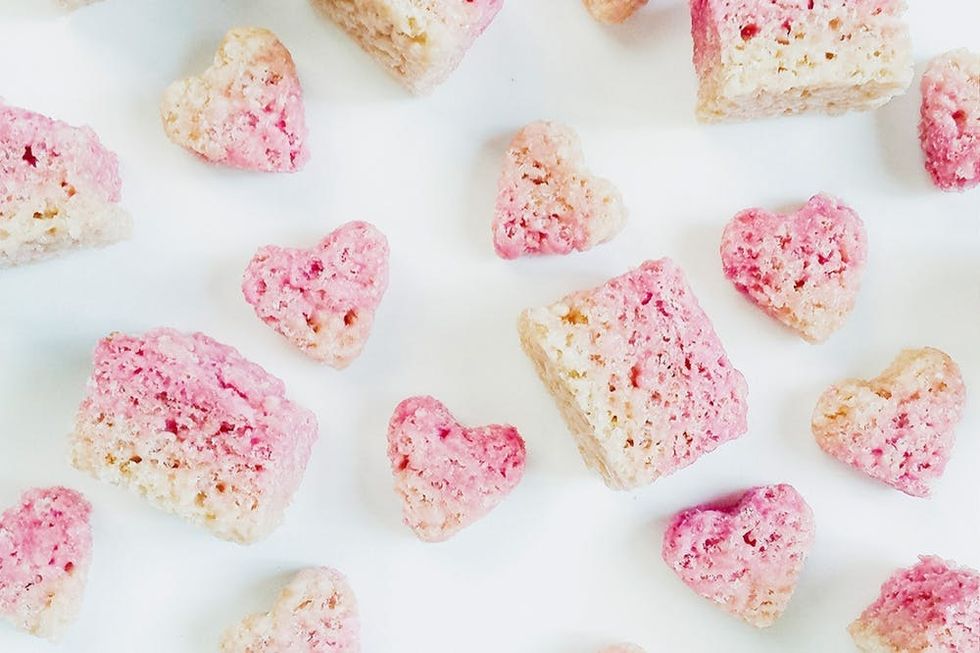 19. Pink Ombré Rice Krispies Treats: You hardly need a recipe for these last-minute snacks, made Valentine's-ready with a few drops of food coloring.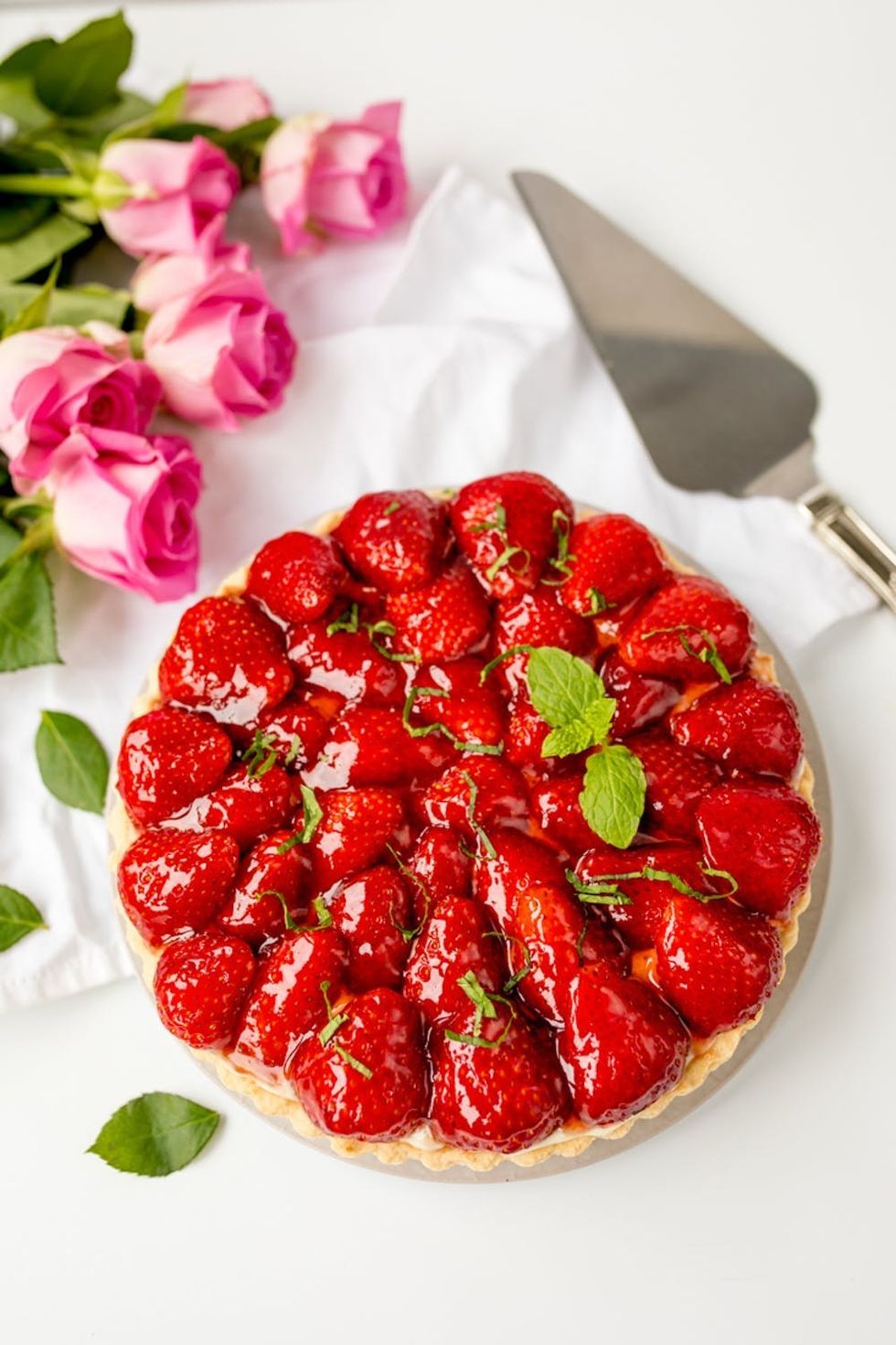 20. Easy Glazed Strawberry Tart: This looks like something straight out of The Great British Baking Show, but it requires zero cooking. Buy a tart shell, creamy custard, strawberries, and jam from the store, then throw them together at home for an impressive dessert.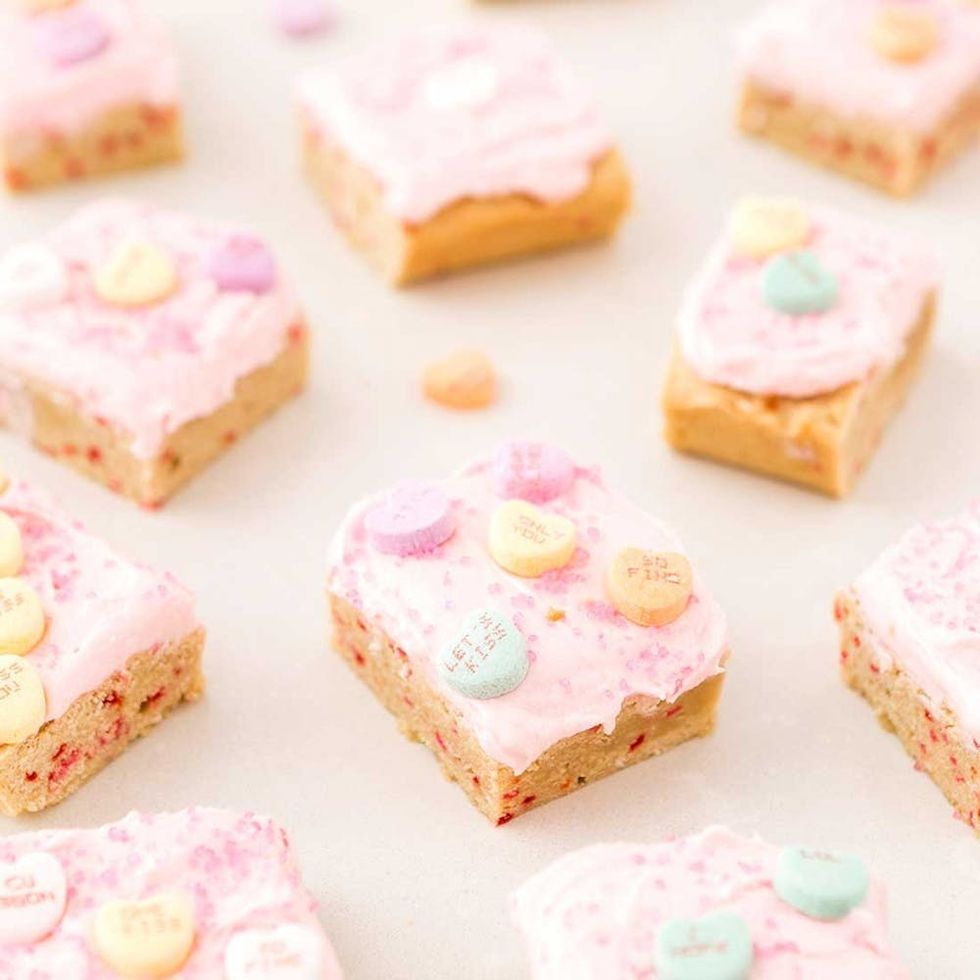 21. Conversation Heart Cookie Bars: Feed a crowd with these pastel-hued sugar cookie bars, which are so much easier to decorate than individual cookies.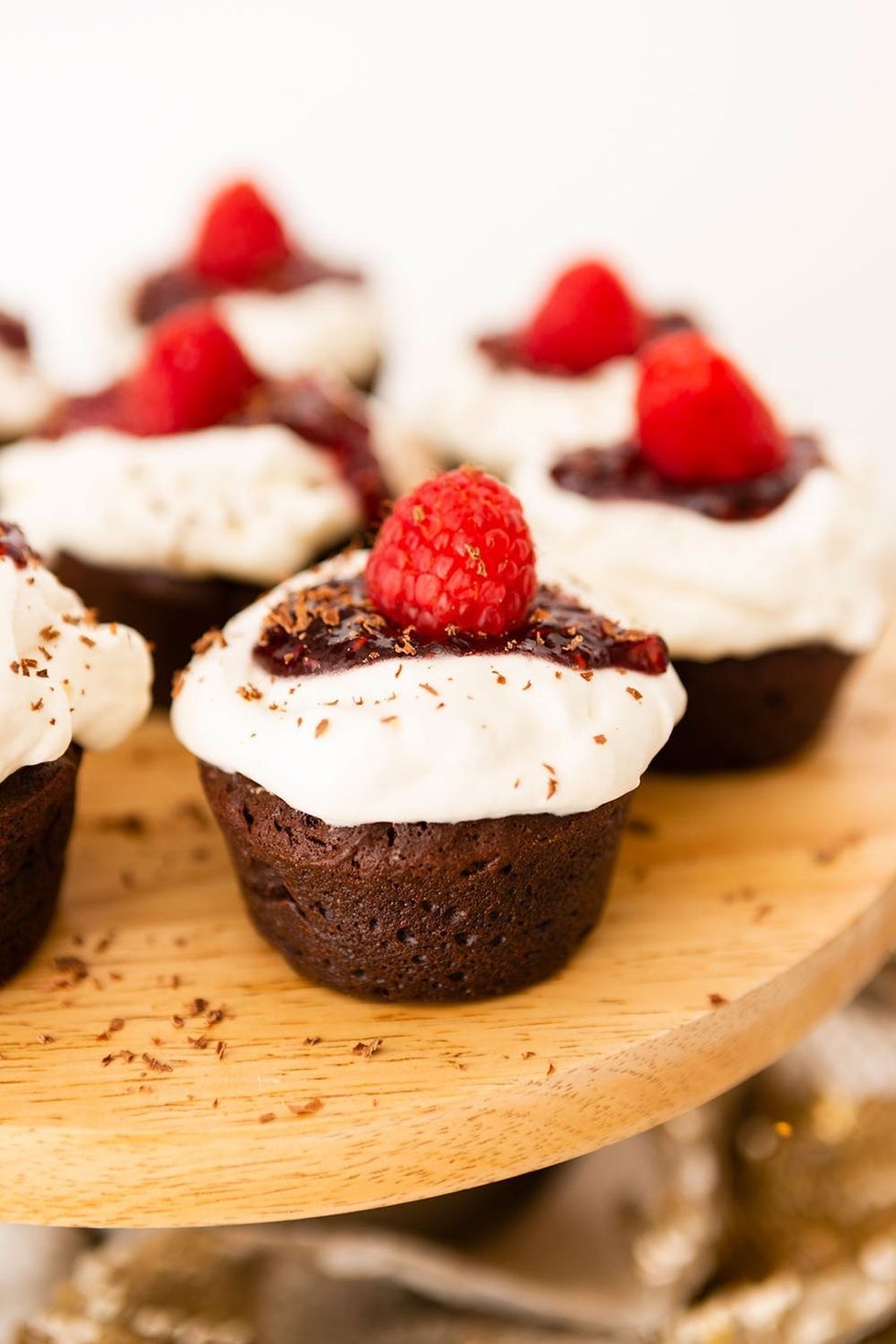 22. Gluten-Free Chocolate Cupcakes: These three-ingredient cupcakes — tastefully topped with whipped cream, raspberries, and raspberry jam — are approachable enough for even the most timid of bakers.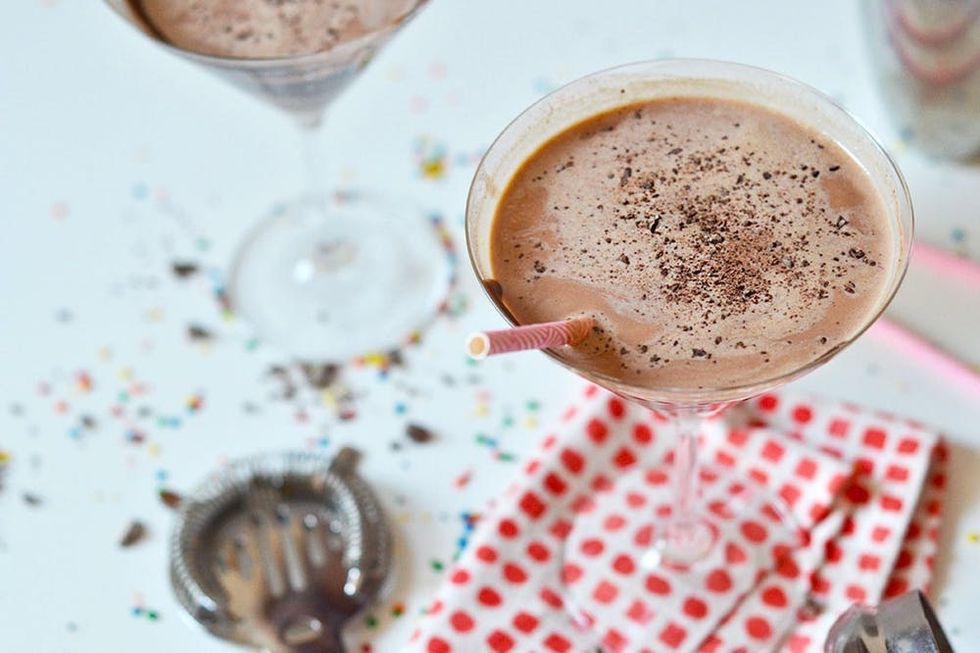 23. Chocolate Martinis: End (or begin, depending on your outlook) the festivities with these delightful glasses of Bailey's, chocolate, cream, and vanilla vodka.
Show us your Galentine's spread by tagging us on Instagram @BritandCo.
(Photos via Brit + Co)
Sara Cagle
Sara is a food and lifestyle freelance writer in Los Angeles. She writes a weekly events column for the Los Angeles Times and loves writing food content for Brit + Co. After all, the English language's most fun adjectives are best applied to delicious foods. In her free time, she's a hip hop dancer, avid moviegoer, and thorough face-mask user.
Recipes