Everything You Ever Wanted to Know About Protein Powder
Mar 16, 2015
New to the protein powder game? We get you — standing in the nutrition aisle at your local health food store, Googling "which protein powder is the best?" can be a bit daunting. That's why we're going to make choosing your perfect protein powder a whole lot easier. We're sharing everything you need to know for selecting the right protein for your body. With this guide in hand, you'll be finding excuses to slip the stuff in all of your recipes.
Whey Protein
---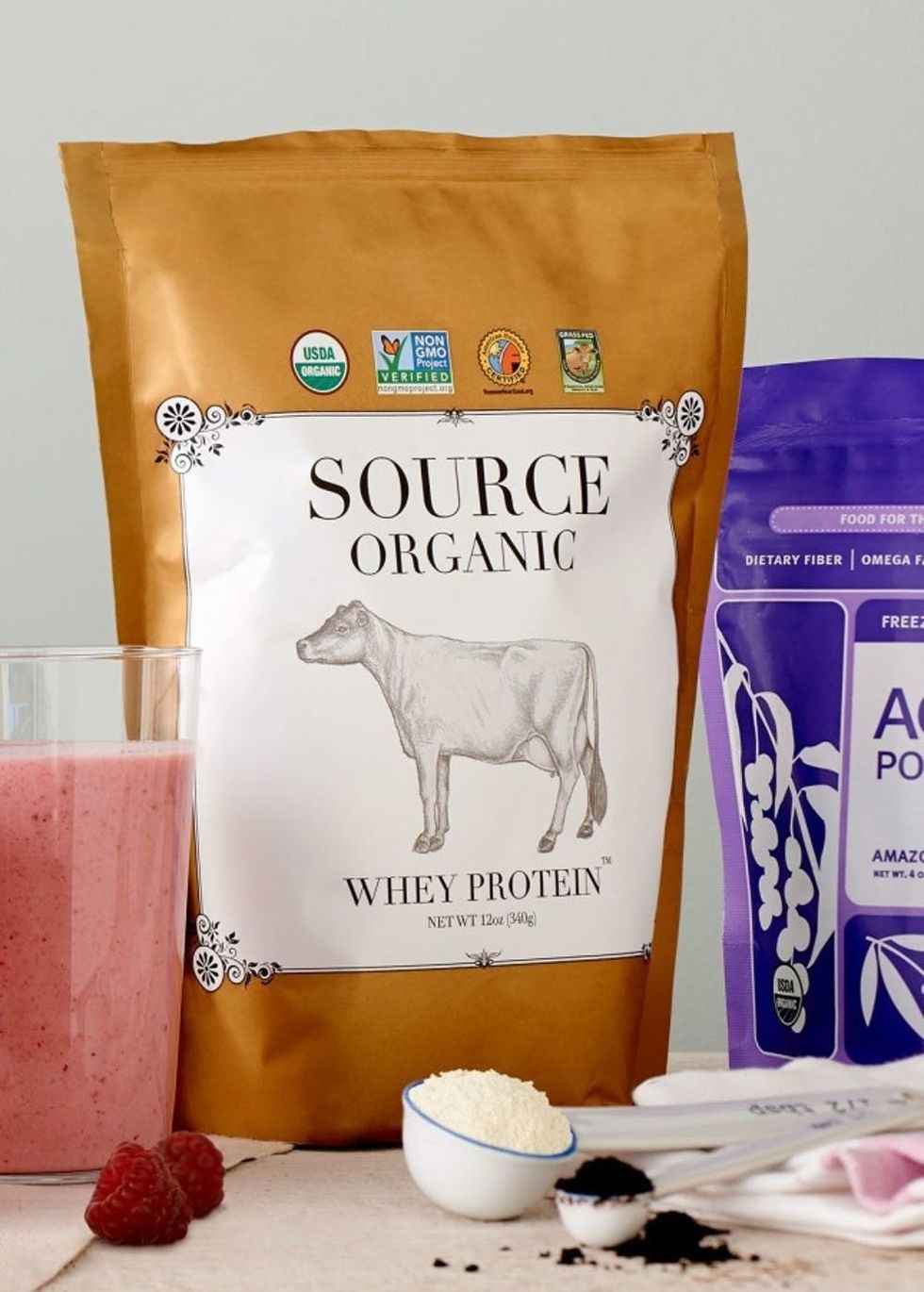 Buy This: Whey Protein ($32) is the popular choice in protein powders, mostly because it tastes the best and doesn't leave a chalky residue on your tongue. Before you buy, make sure you study the ingredient label. When selecting whey protein, choose one that's GMO-free, certified organic and sourced from grass-fed cows — no additives, no chemicals, no hormones and no gimmicks.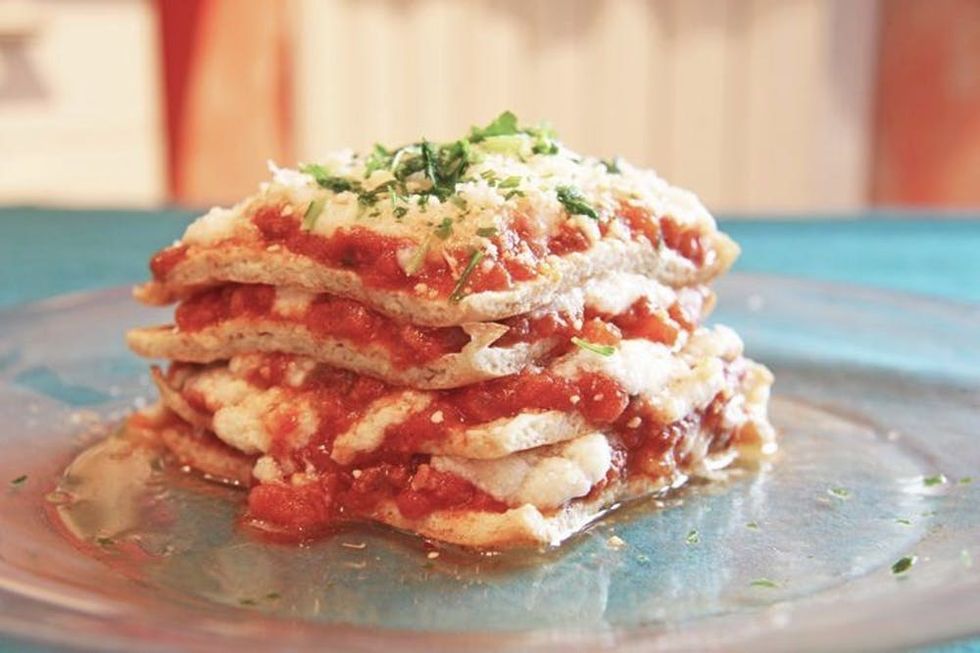 Make This: If you're trying to avoid carbs, Italian food can be a tricky sell. Pizza, pasta, bread… the list goes on and on. This recipe for Lasagna alla Bolognese Protein Pancakes is low in calories and carbs but high in protein, thanks to the addition of whey protein in the ingredient list. (via Protein Pow)
Vegan Protein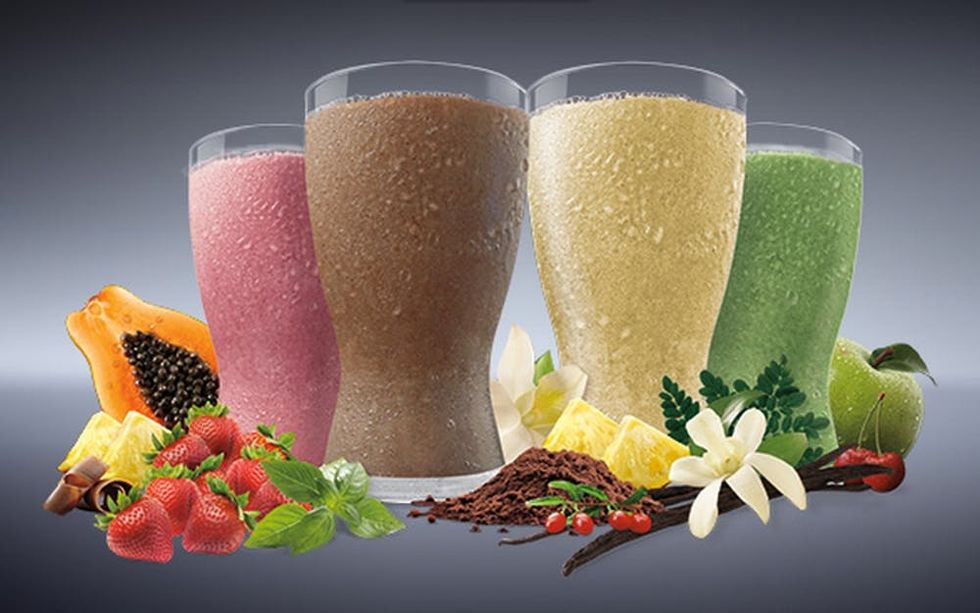 Buy This: Vegan Protein ($130): If you're looking for an easy vegan protein powder, Shakeology's powder comes in vegan and regular varieties, as well as several flavors to choose from, like chocolate, vanilla and greenberry. The best benefit of Shakeology is that you can get a 30-day supply shipped right to your door each month.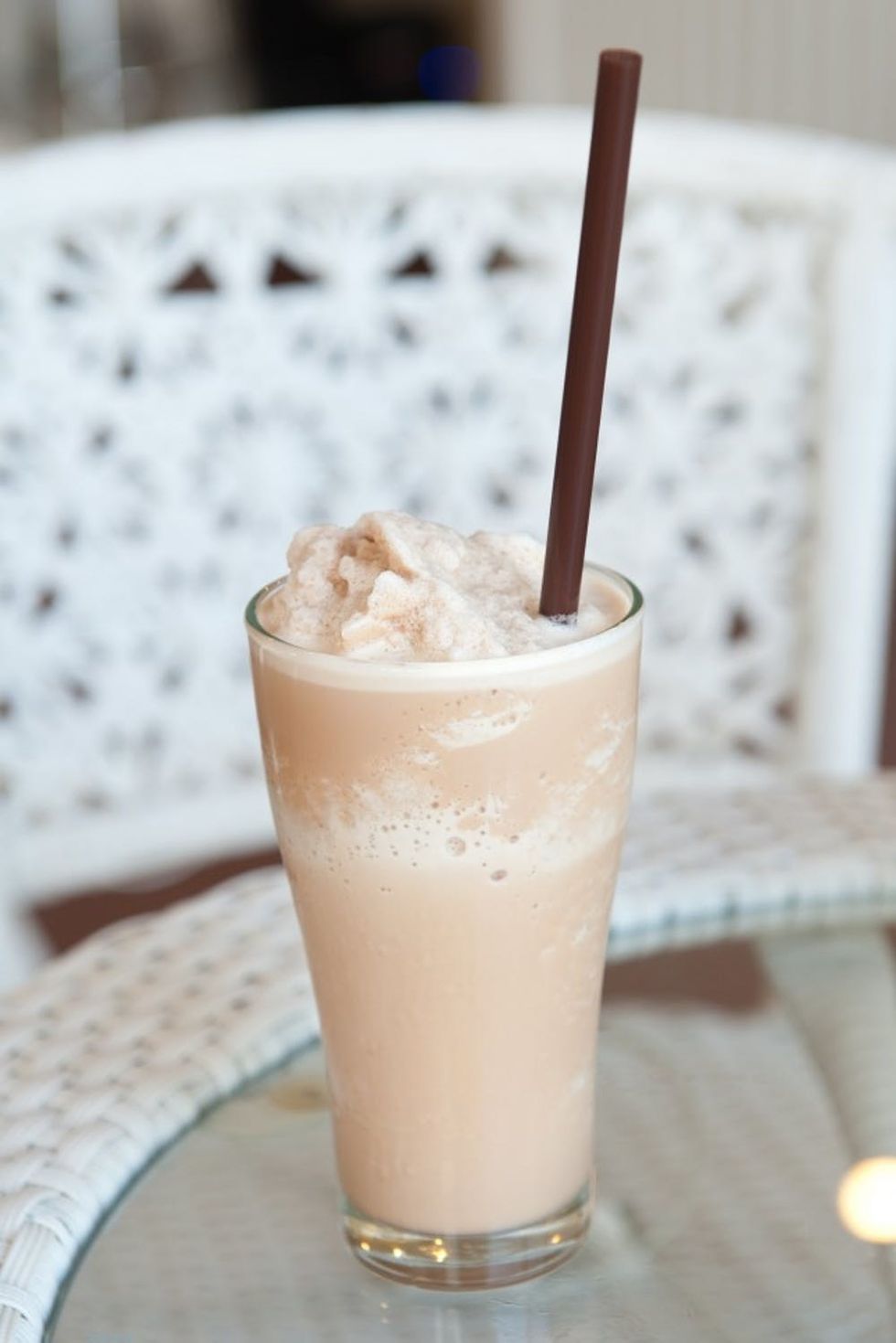 Make This: A Frappucino doesn't have anything on this protein-packed pick-me-up. If you're looking to add a dose of healthy to your #ThirstyThursday, get your fix with Shakeology's to-die-for Tiramisu Latte Shakeology. (via The Beach Body Blog)
Pumpkin Seed Protein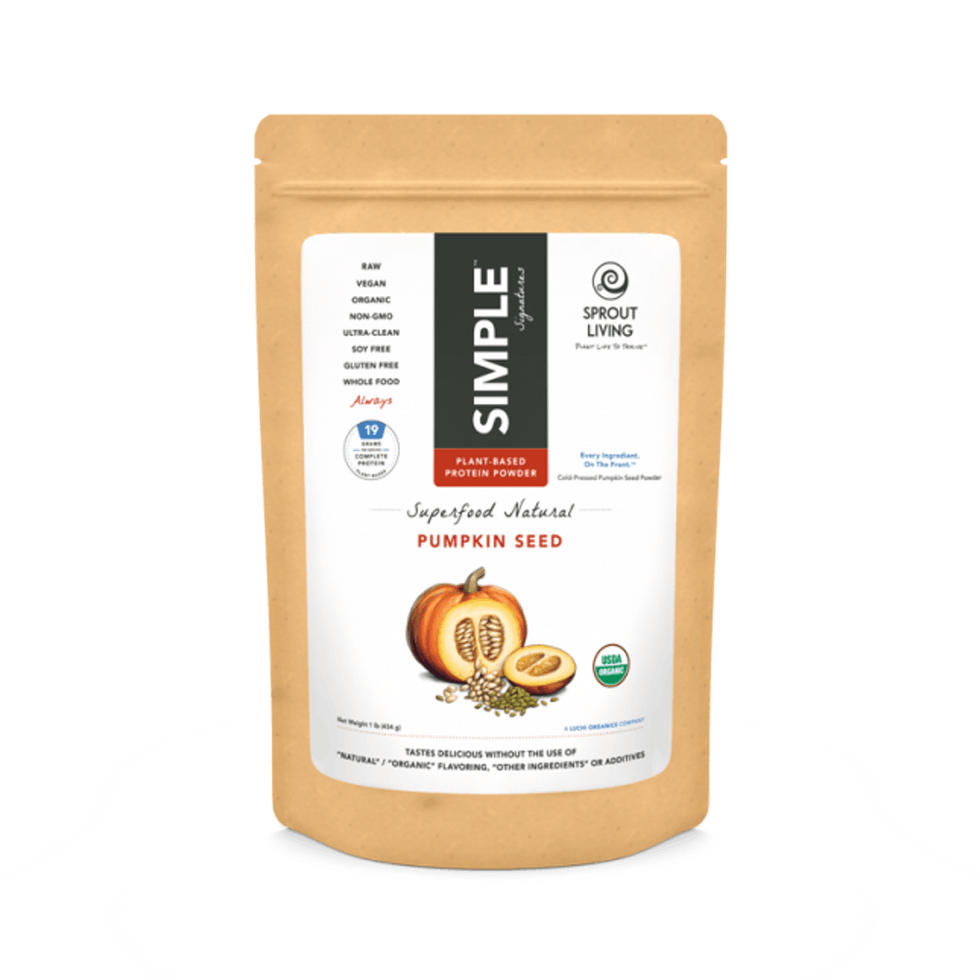 Buy This: Pumpkin Seed Protein ($25): They don't call it one of the world's healthiest foods for nothing. Those little seeds you find inside of pumpkins and squash are packed with the right amount of amino acids to make it a complete protein. This powder is the concentrated form of pumpkin seeds and is filled with the protein necessary for muscle regeneration and development of lean body tissue. Enjoy this versatile, gluten, soy and dairy-free source of protein that's packed with fiber, antioxidants and a whole slew of vitamins and minerals. (via Sprout Living)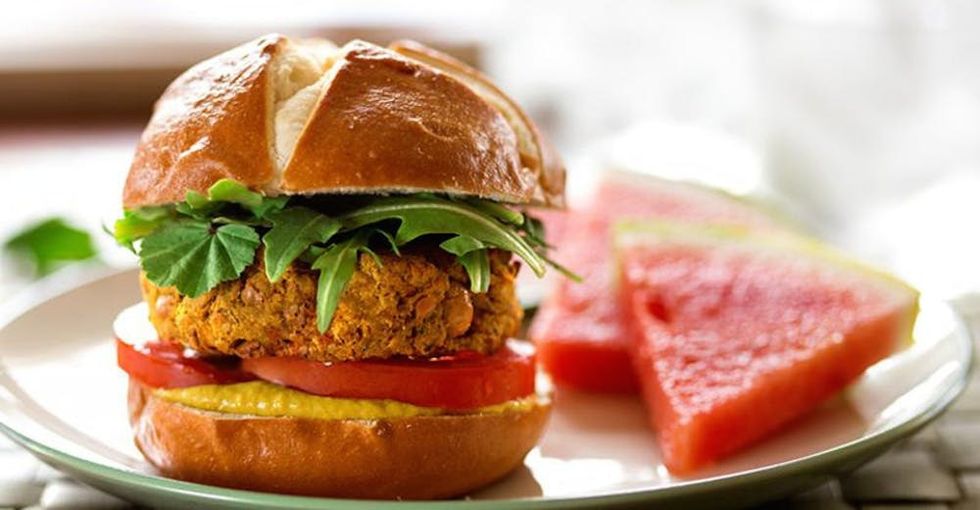 Make This: Pumpkin Seed Protein Burger: You see, protein powder isn't reserved just for smoothies and shakes. Satisfy your burger cravings with this nutrient-dense and delish take on a classic with pumpkin seed protein. (via Bitter Sweet)
Casein Powder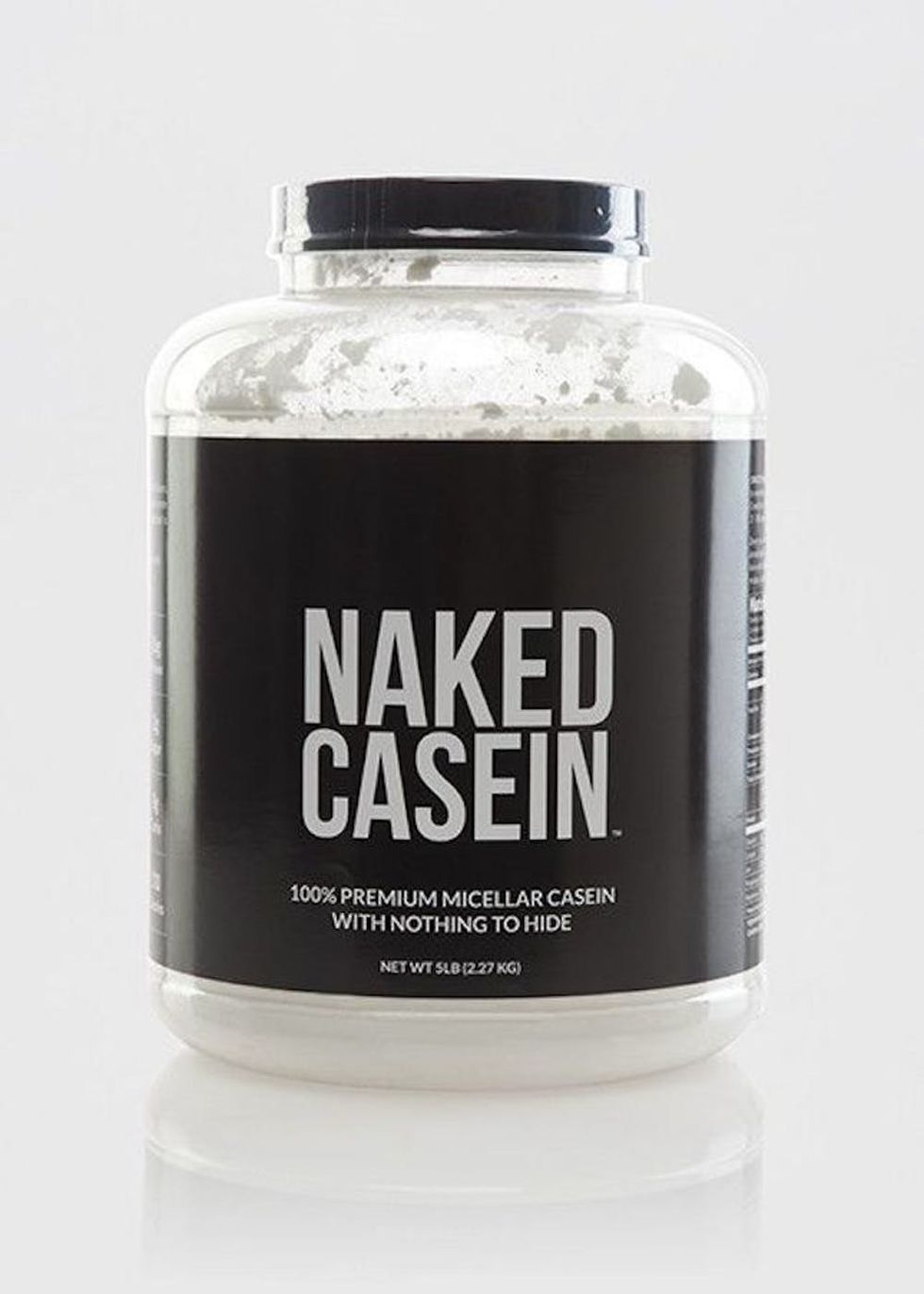 Buy This: Casein Protein ($95) is the main protein in milk and is absorbed more slowly than whey. It's not a powerhouse muscle builder, but what it does have going for it is the fact that it leaves you feeling fuller longer. Naked Casein comes from US farms and is au natural — no additives or artificial flavors.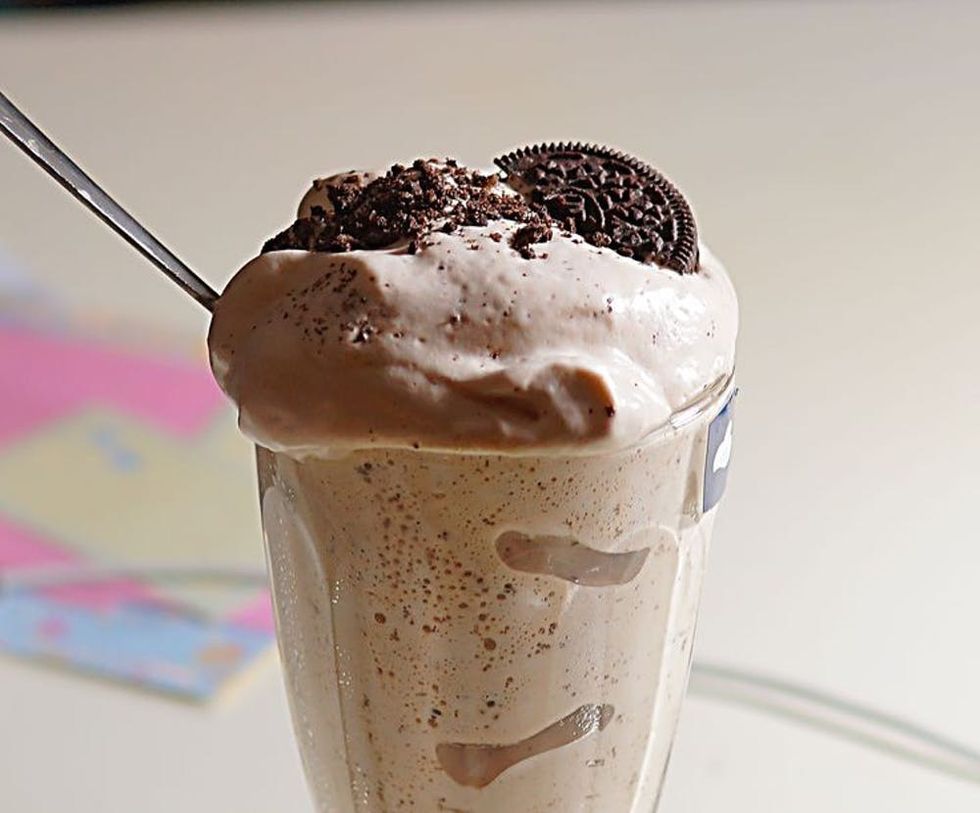 Make This: Oreo Protein Fluff: We know what you're thinking: Oreos = healthy? Pshh! Well, we always need a little cheat meal now and again, and we'd hardly call this 56-calorie sweet overdoing it. Whip this up when you're totally craving chocolate. (via Freud and Fries)
Soy Protein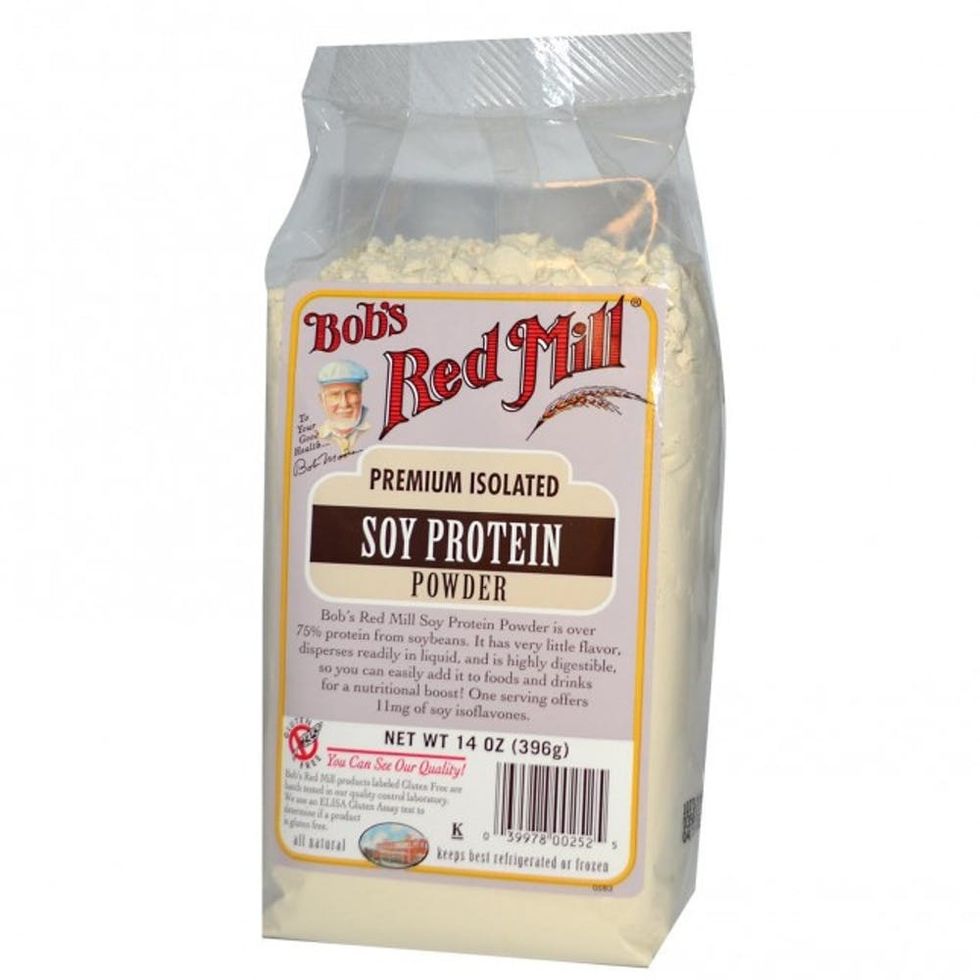 Buy This: Soy Protein Powder ($34) is made from ground soybeans that have been dehulled and defatted. It's a great alternative to animal protein and digests at a moderate rate. It contains greater amounts of amino acids, which may help support immune function, digestive health and brain function. It's a complete protein that's helpful in getting you toned and lean.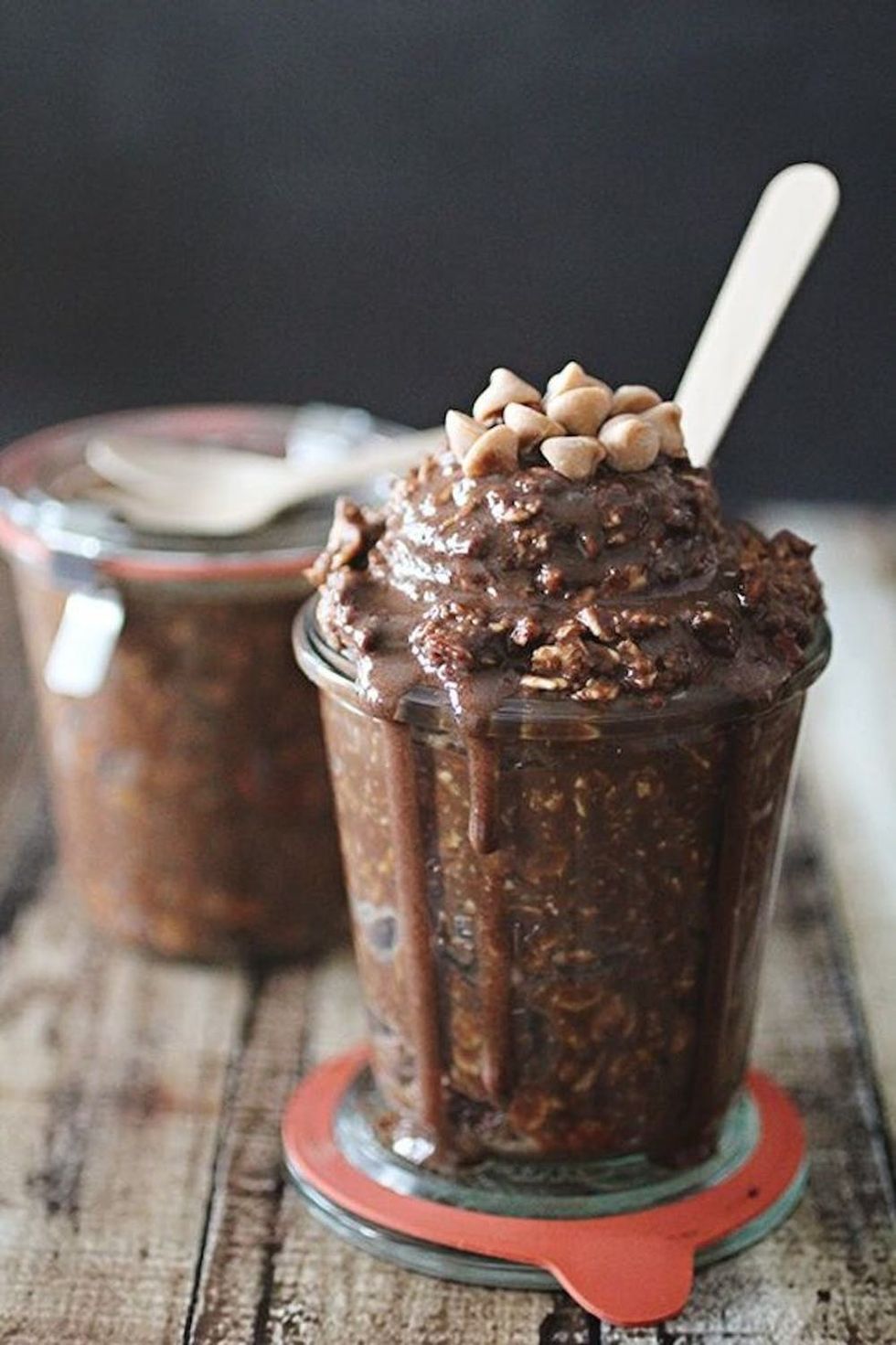 Make This: Brownie Batter Overnight Oatmeal: It's not your ordinary oatmeal — in fact, it doesn't even look like oatmeal. It's more like a tempting dessert minus all the sugar and calories, thanks to protein powder. Give it a try, and we bet you'll never go back to plain old oatmeal again. (via Dashing Dish)
Hemp Protein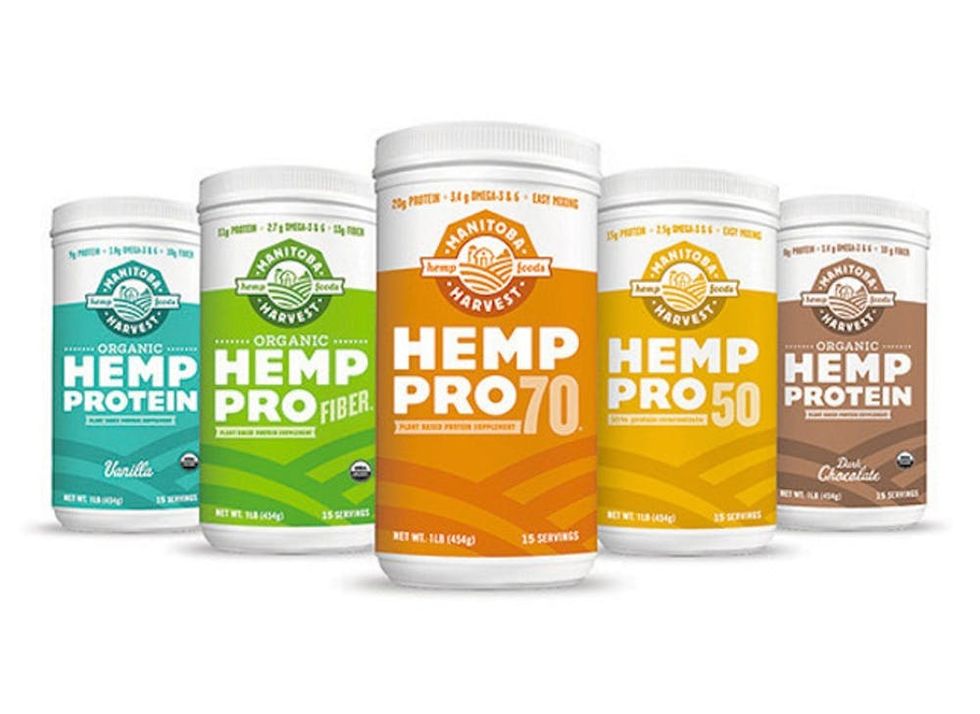 Buy This: Hemp Protein ($25): Hemp is one of the world's oldest cultivated crops. Unlike many plant proteins, hemp is a complete protein — it's packed with all 20 amino acids, including the nine essential ones. It's perfect for post-workout recovery, and it's sustainable too.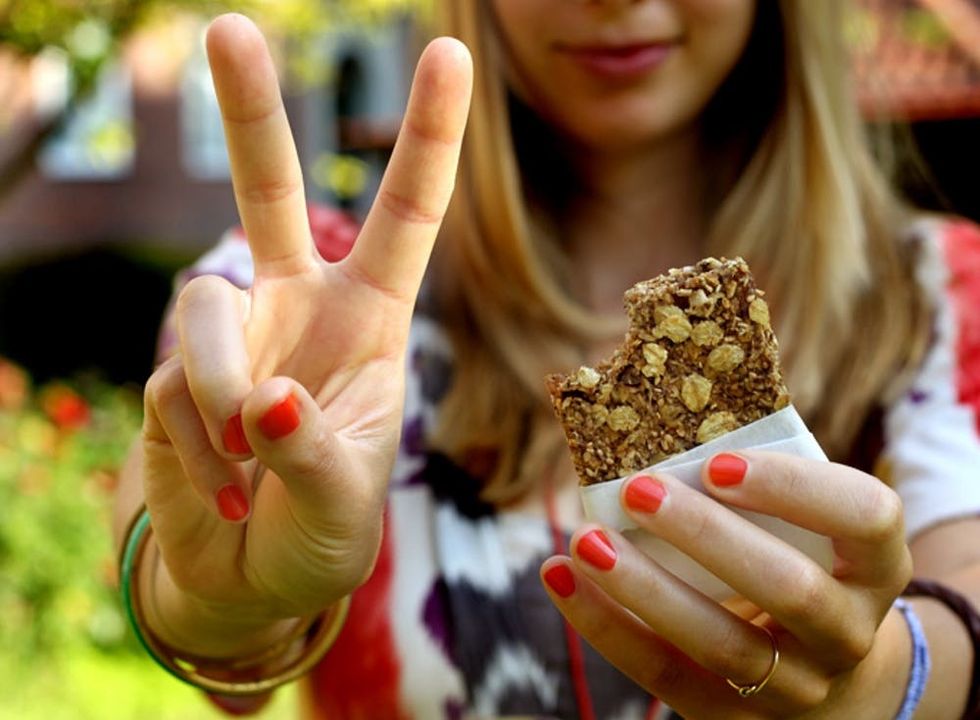 Make This: Hemp Protein Granola Bars: If you've got the munchies, be sure you have a few of these stashed in your desk, gym bag, purse or carry-on luggage. For reals, these granola bars are something you won't want to leave home without. (via Totally Baked)
DIY Protein Powder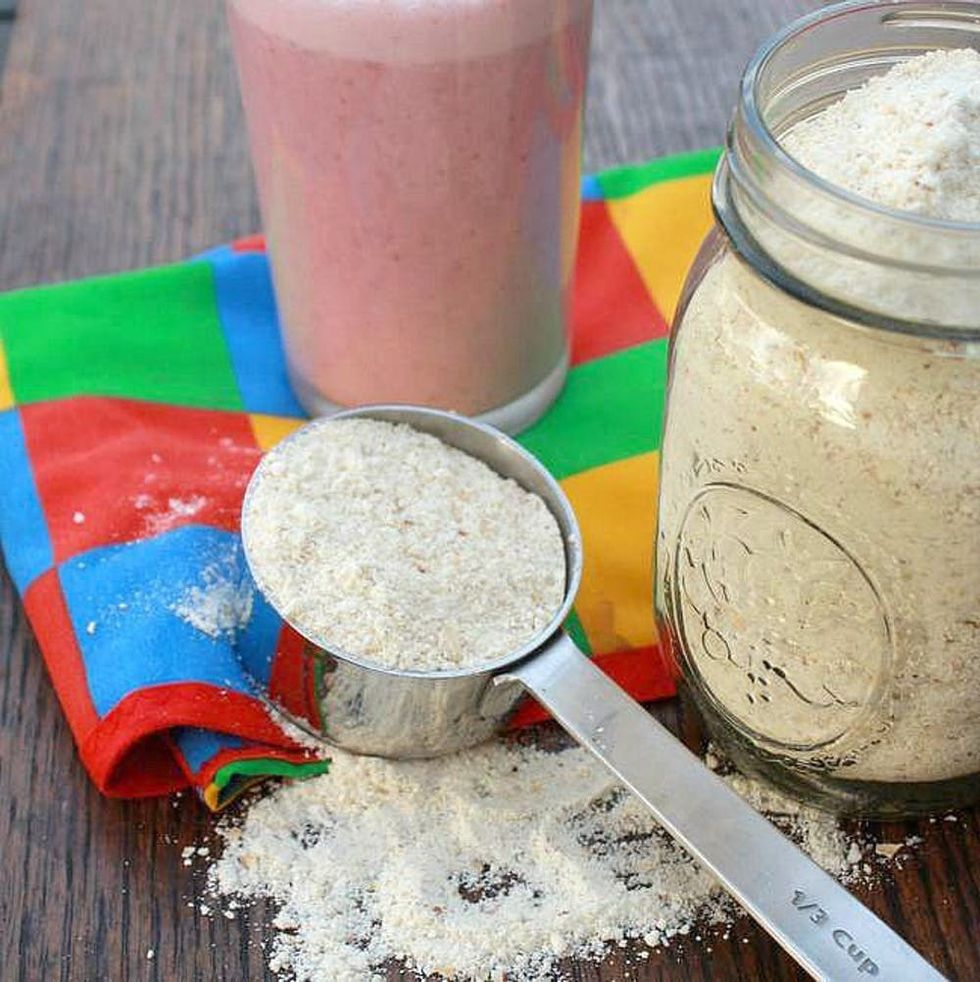 DIY This: Homemade Protein: So, you've tried every protein powder out there and nothing works? Try your hand at making your very own protein powder. If you want to get crazy and add a flavor, we suggest mixing in vanilla beans for vanilla or cocoa powder for chocolate. (via Teaspoon of Spice)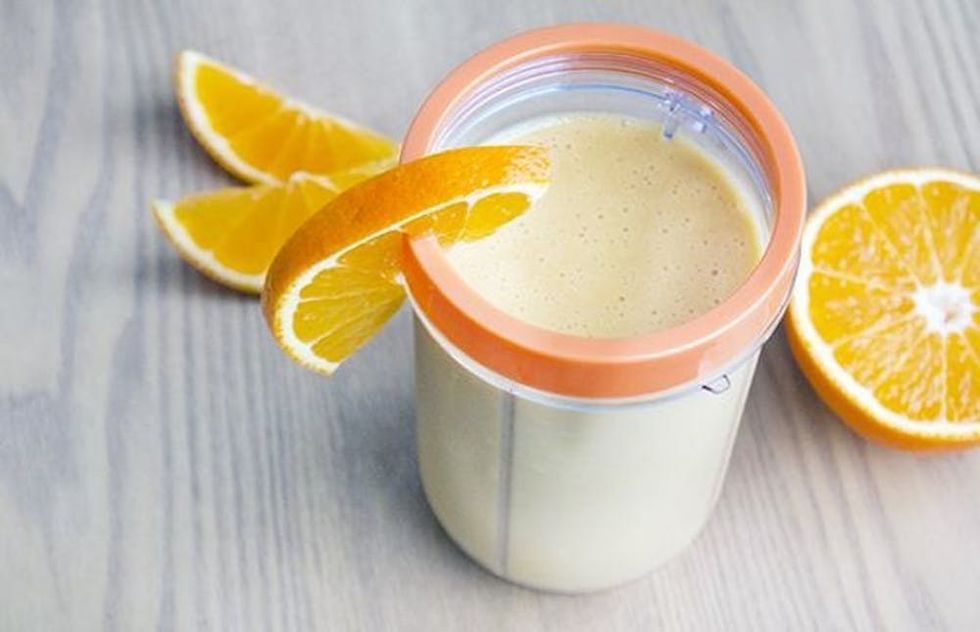 Make This: Orange Creamsicle Smoothie: If you're in need of something sunny and sweet, get your blender ready for this sunshine-inducing, protein-packed treat. (via Daily Burn)
Protein Powder-Free Snacks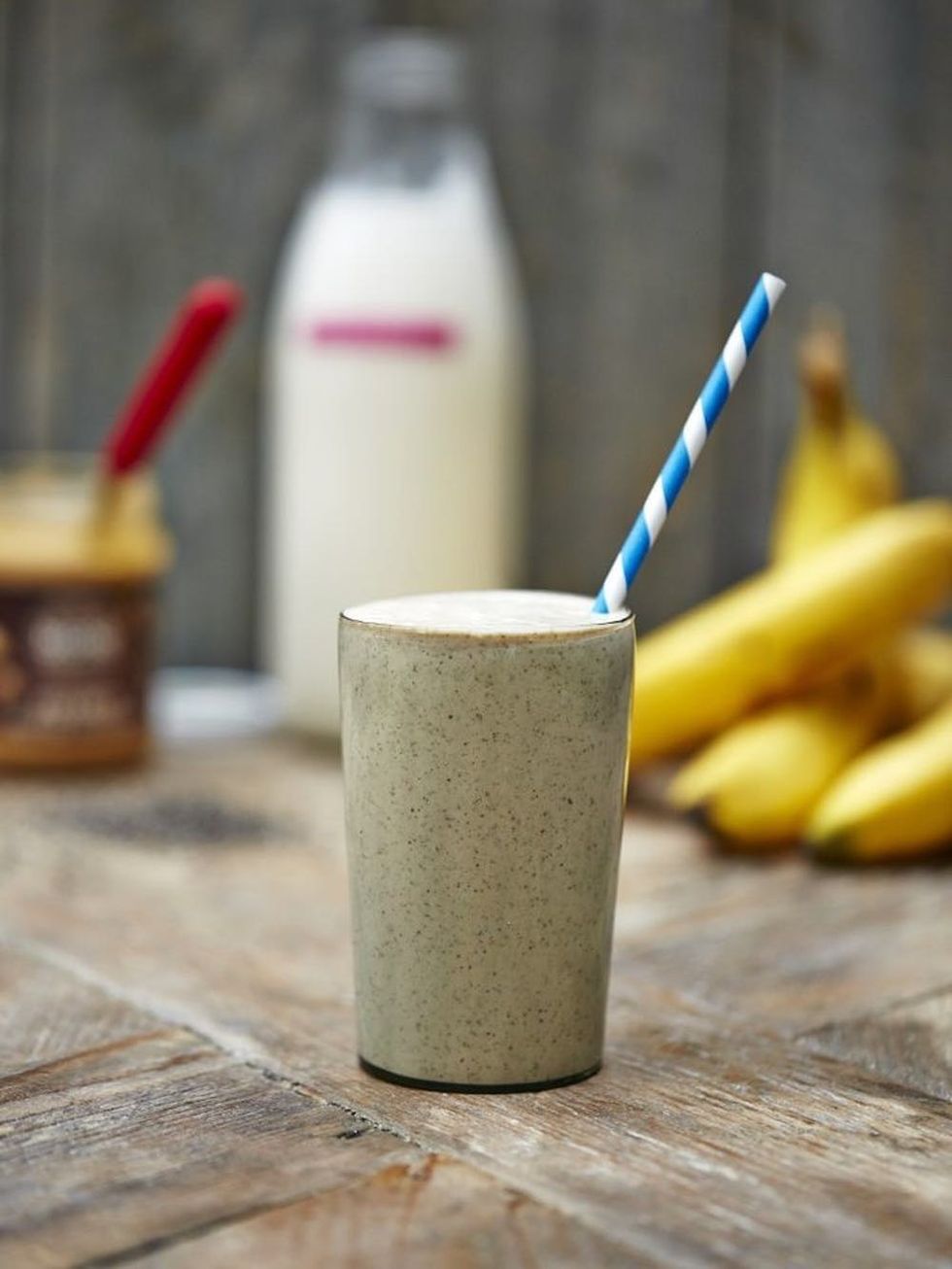 Make This: The Perfect Homemade Protein Shake: So you went to make your morning smoothie, only to realize you're out of your fave protein powder and protein powder-making ingredients. This protein-filled shake will tide you over and just may become your go-to post-workout recovery smoothie. Banana, yogurt, milk, peanut butter, chia and cinnamon are what drive the protein boost in this yummy shake. (via Jamie Oliver)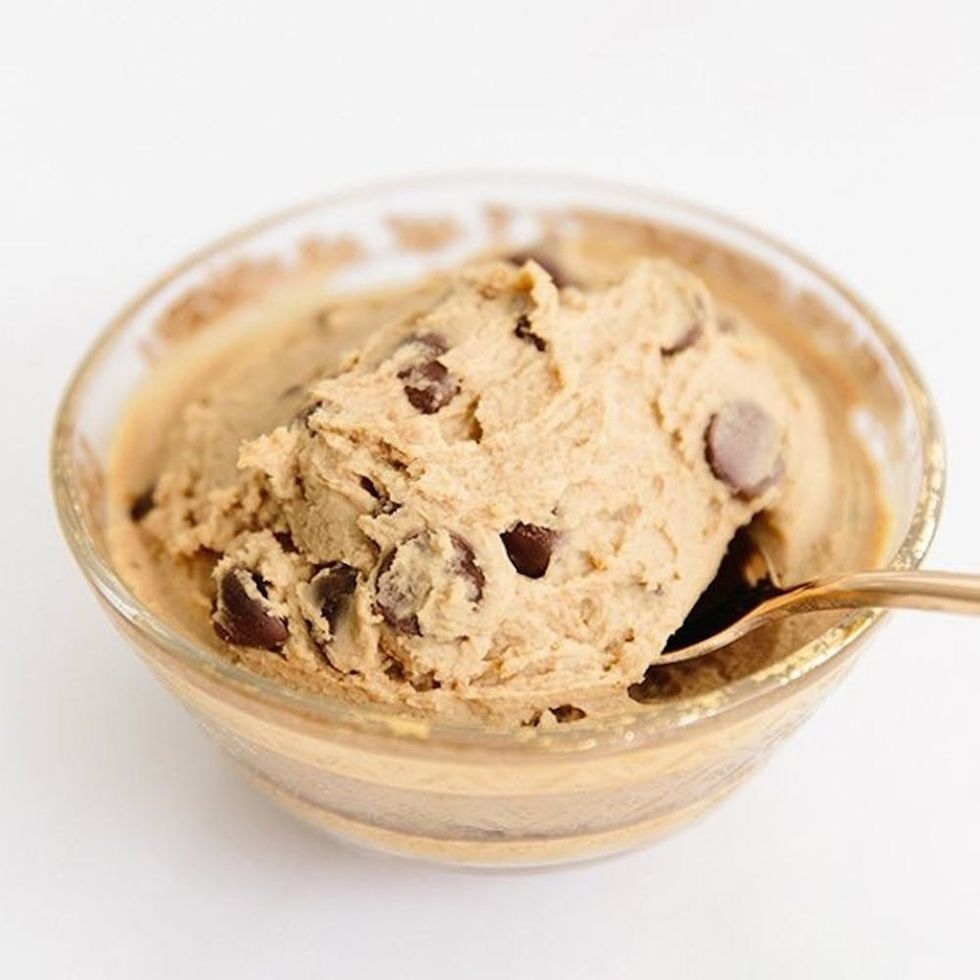 Healthy Protein Cookie Dough: Well, look at that, a guilt-free way to eat cookie dough! Seriously, we're not kidding. This cookie dough is made from protein-rich chickpeas. Hey, don't knock it until you try it. (via Lauren Conrad)
Okay, all you protein powder junkies of the world: Share with us your absolute fave protein powders or recipes in the comments below.
Michelle Swift
Michelle Swift is a freelance writer and blogs on michelleswift.com. She has an affinity for running, culinary eats, travel and sparkly gold things. People and adventure light her up like a hot pink neon sign!
Health