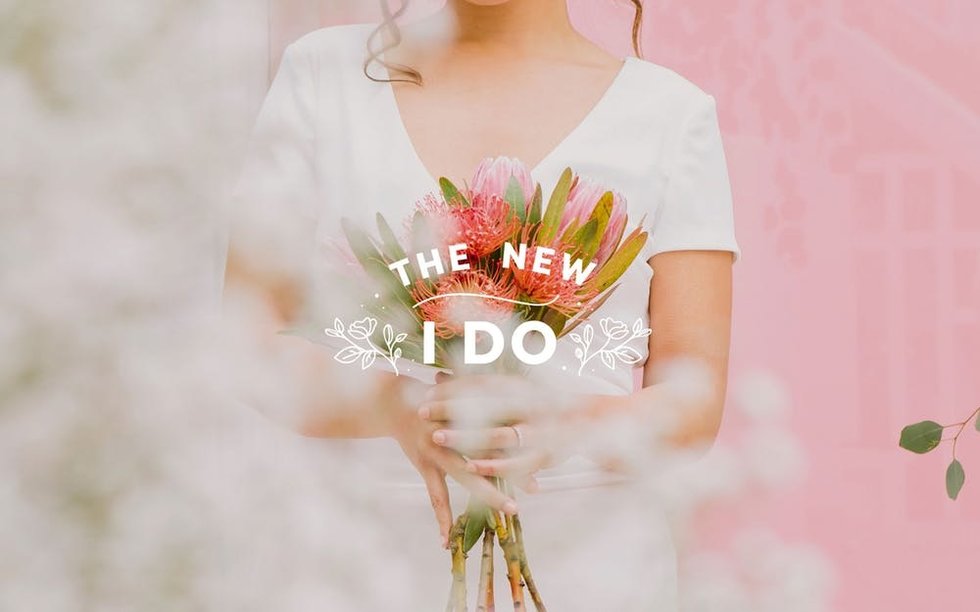 Hey there, bride-to-be! Now that you're engaged (congrats!) it's time to start planning a celebration that's romantic, dreamy, and totally you. When none of the cookie cutter details will do, find inspiration in our The New I Do, an all-inclusive guide to making a wedding that's as authentic and original as you. Scroll on to learn creative tips and tricks so non-traditional brides, bridesmaids, and wedding guests can execute and attend the most unforgettable 2019 nuptials.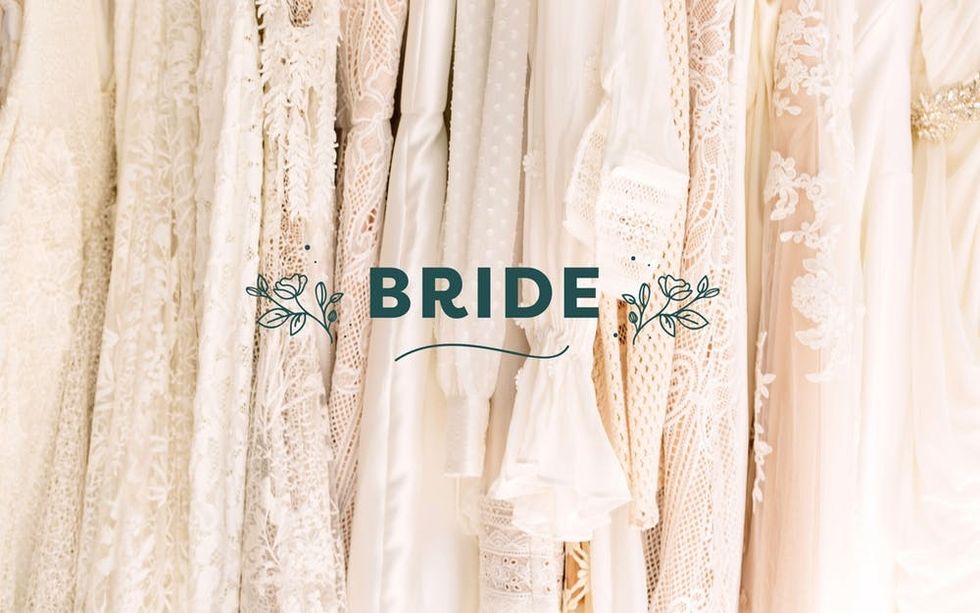 Leave the classic solitaire for your soon-to-be sister-in-law and let your friends keep their tried-and-true updos because you're ready to think outside the box. Below, find that unexpected engagement ring, bombshell day-of style, reimagined wedding beauty, 'grammable decor inspo, and plenty of insider advice on how to seamlessly plan the extraordinary wedding of your dreams.

It's time to put a ring on it — and not just any ring. Think minimalist silhouettes, vintage-inspired settings, and non-traditional stones that won't break the bank.
19 Gemstone Engagement Rings When You Can't Afford a Diamond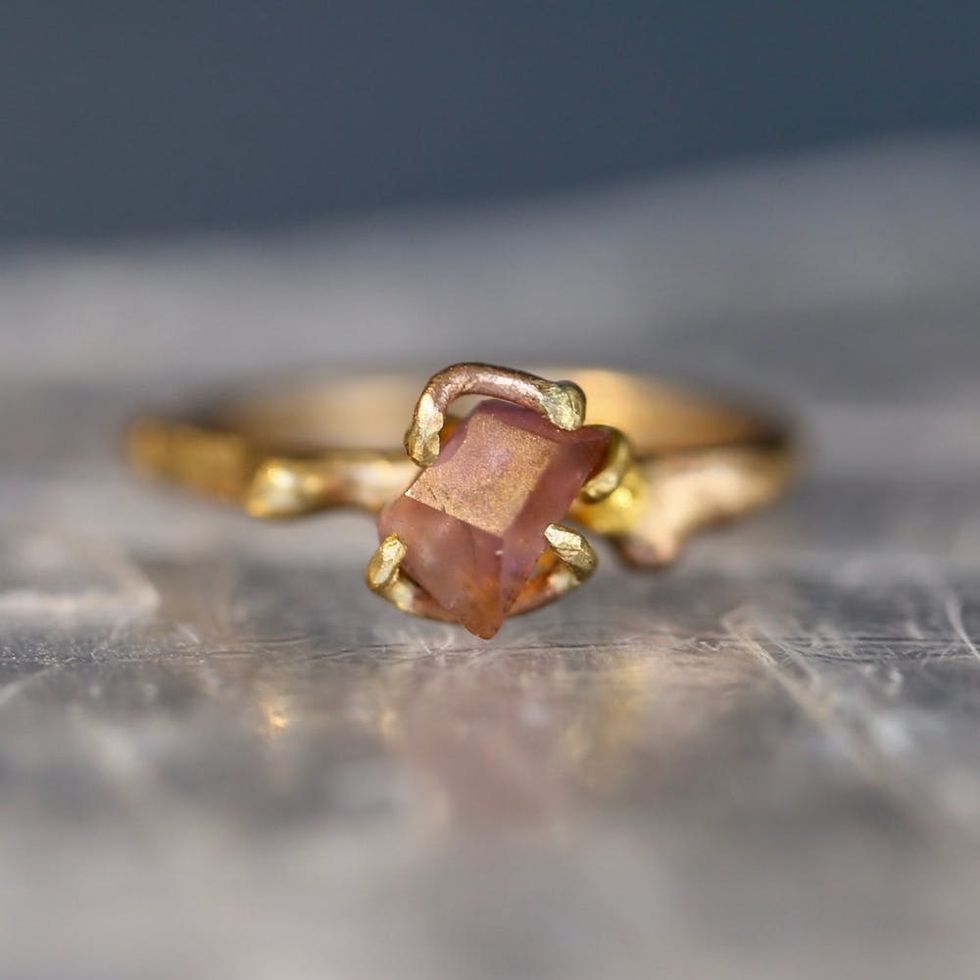 13 Dainty Diamond Engagement Rings Inspired by Jennifer Lawrence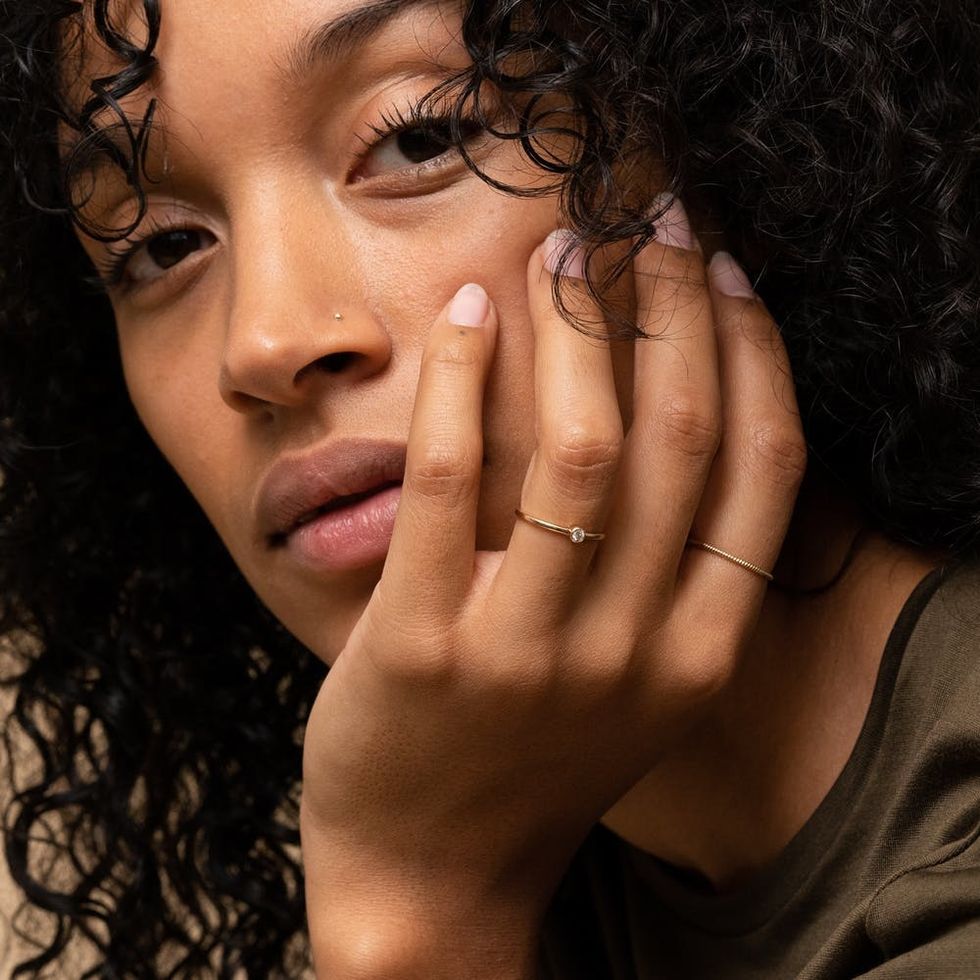 These 3 Engagement Ring Styles Will Be So Popular in 2019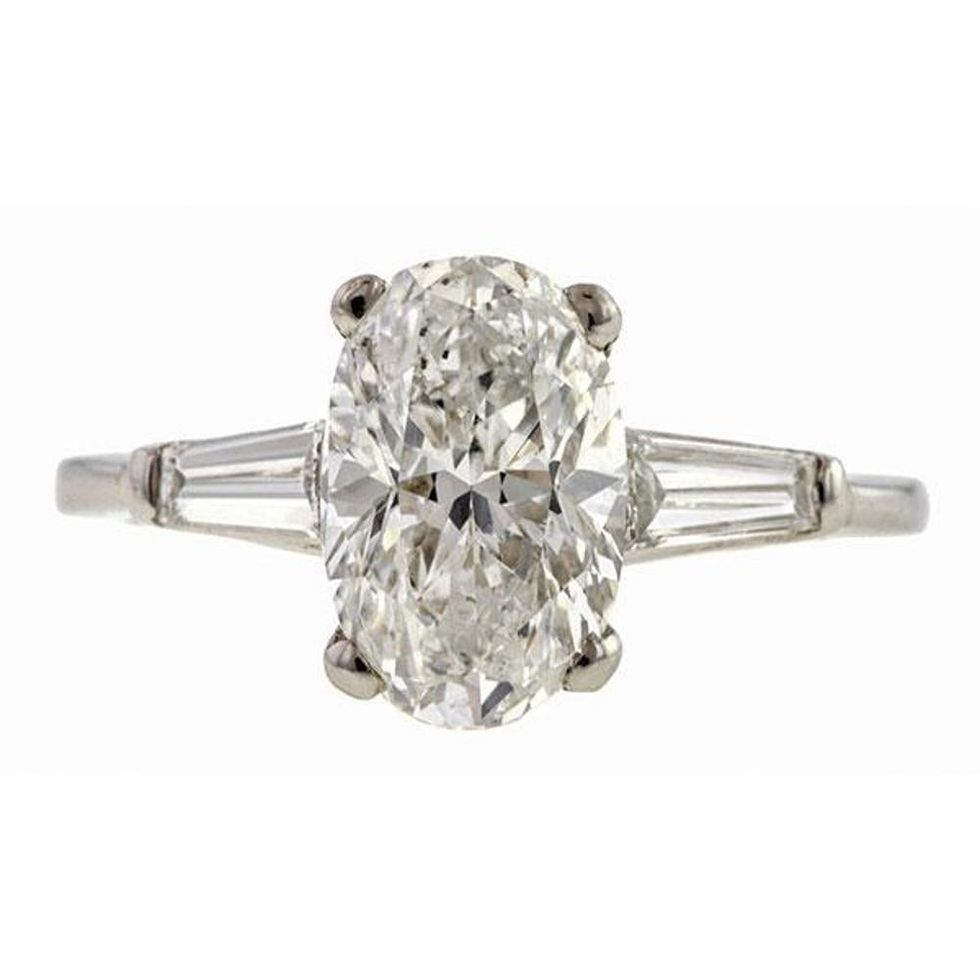 How to Create the Custom Engagement Ring of Your Dreams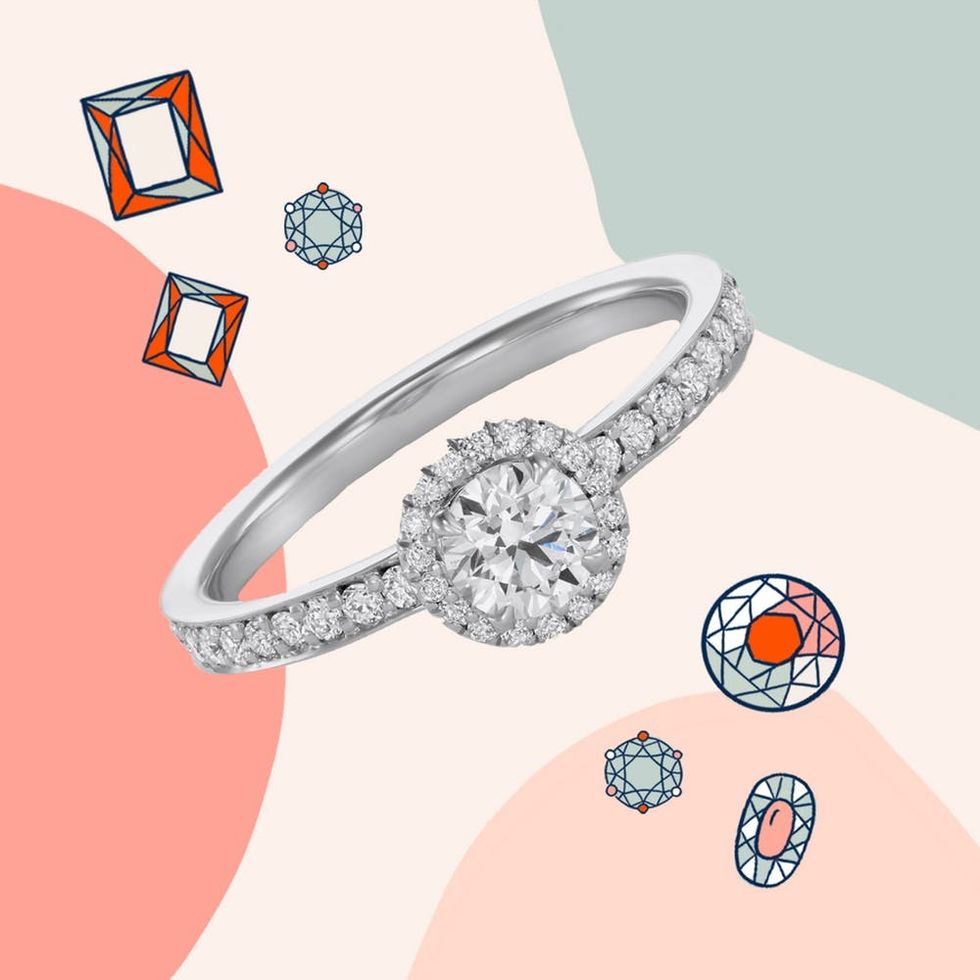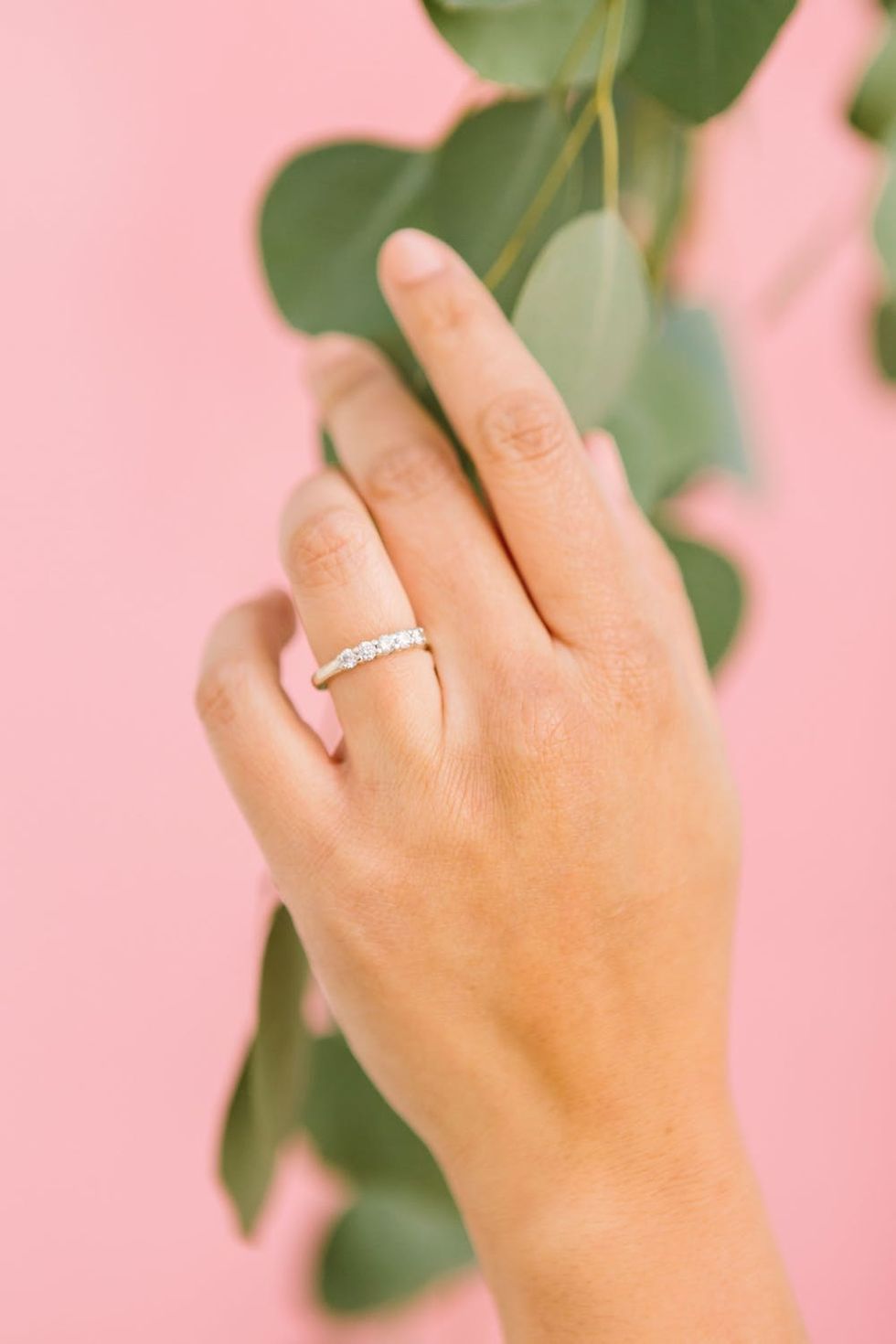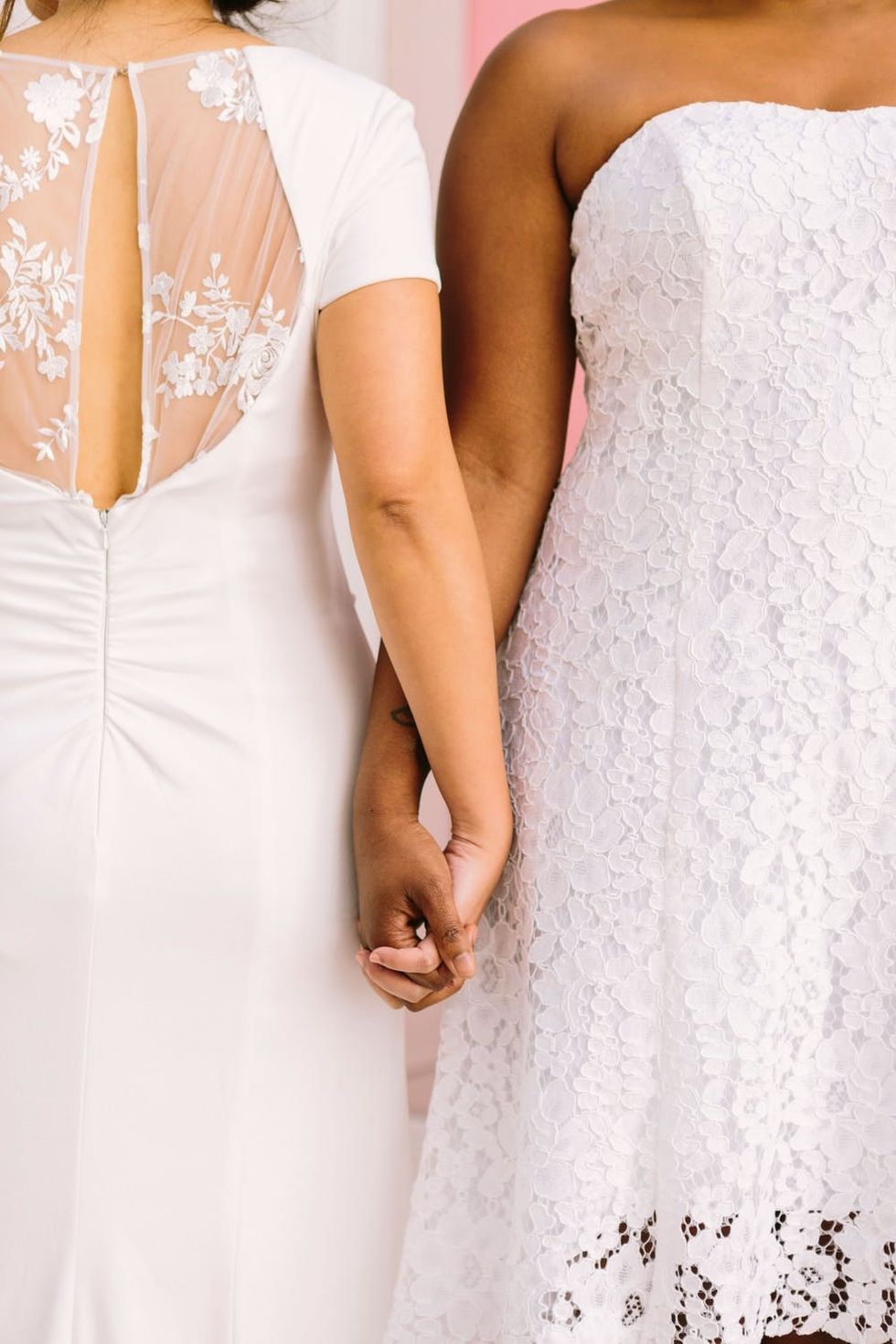 You deserve to feel like a princess on your big day but looking like one is just not your thing. Shop our curated collection of head-turning bridal outfits that fit your body and budget and go beyond the classic, white dress.
14 Affordable Statement Sleeve Wedding Dresses for the 2019 Bride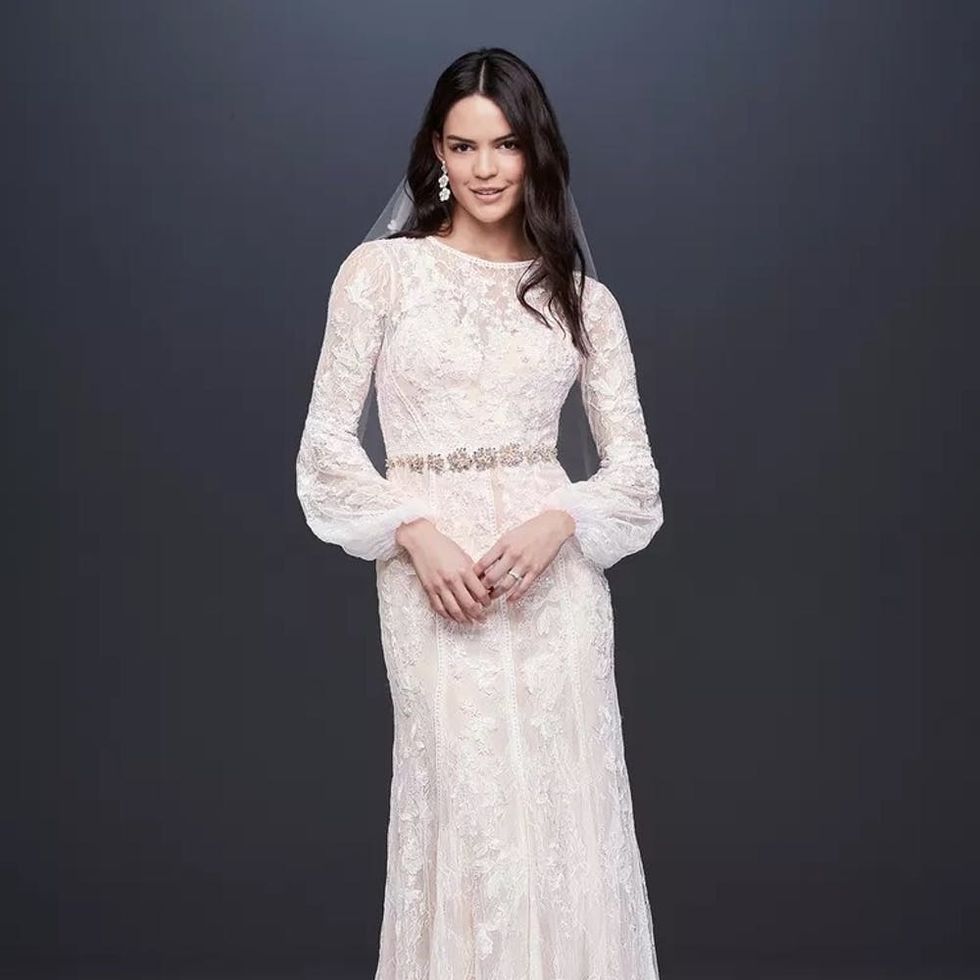 50 Colorful Wedding Dresses Non-Traditional Brides Will Love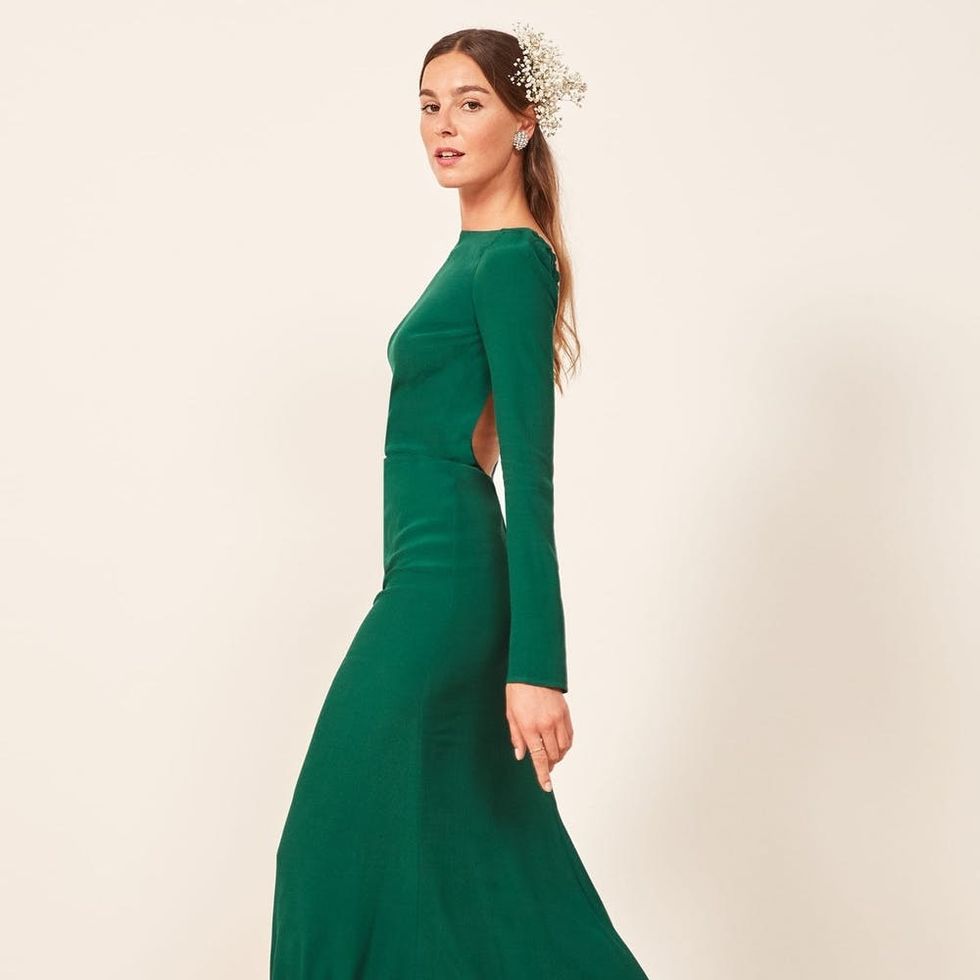 How to Choose the Perfect Wedding Dress According to Your Zodiac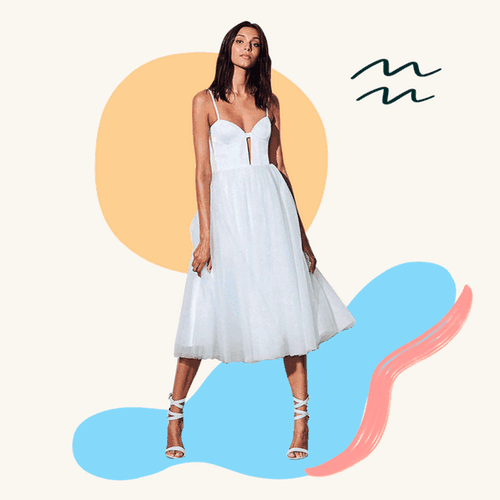 14 Under-$1000 Wedding Dresses for Flat-Chested Brides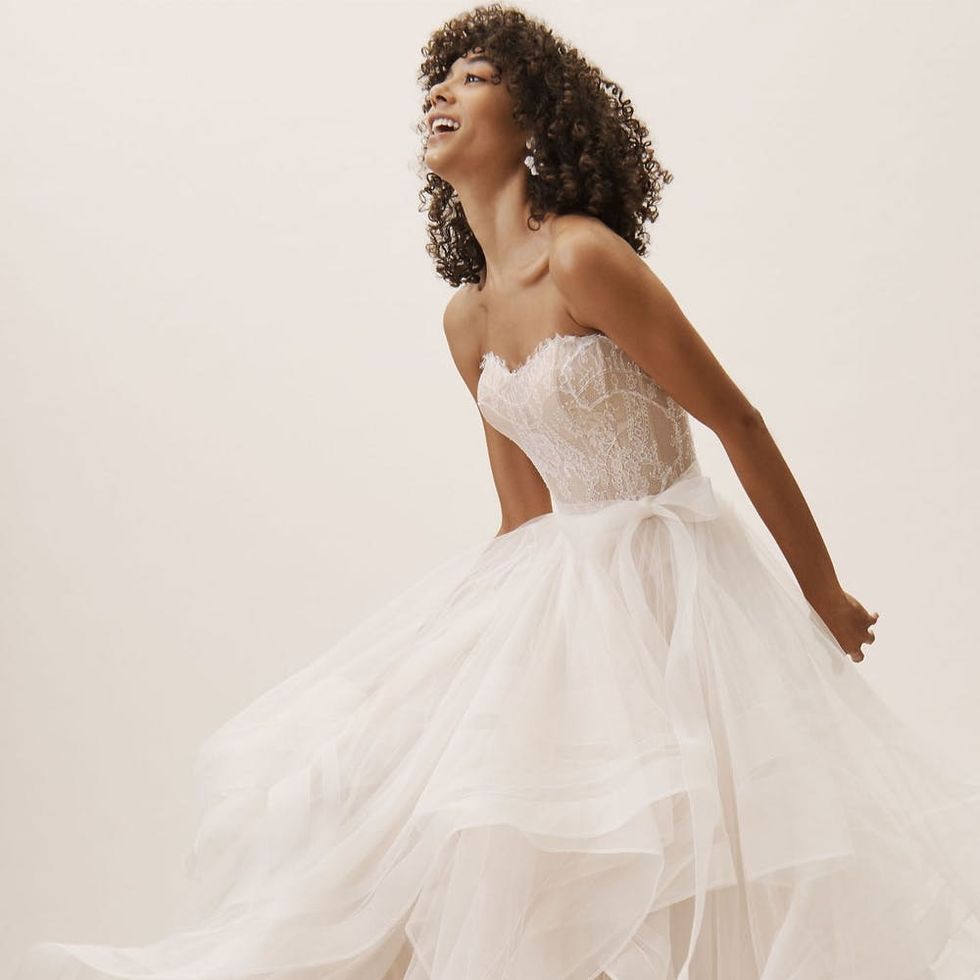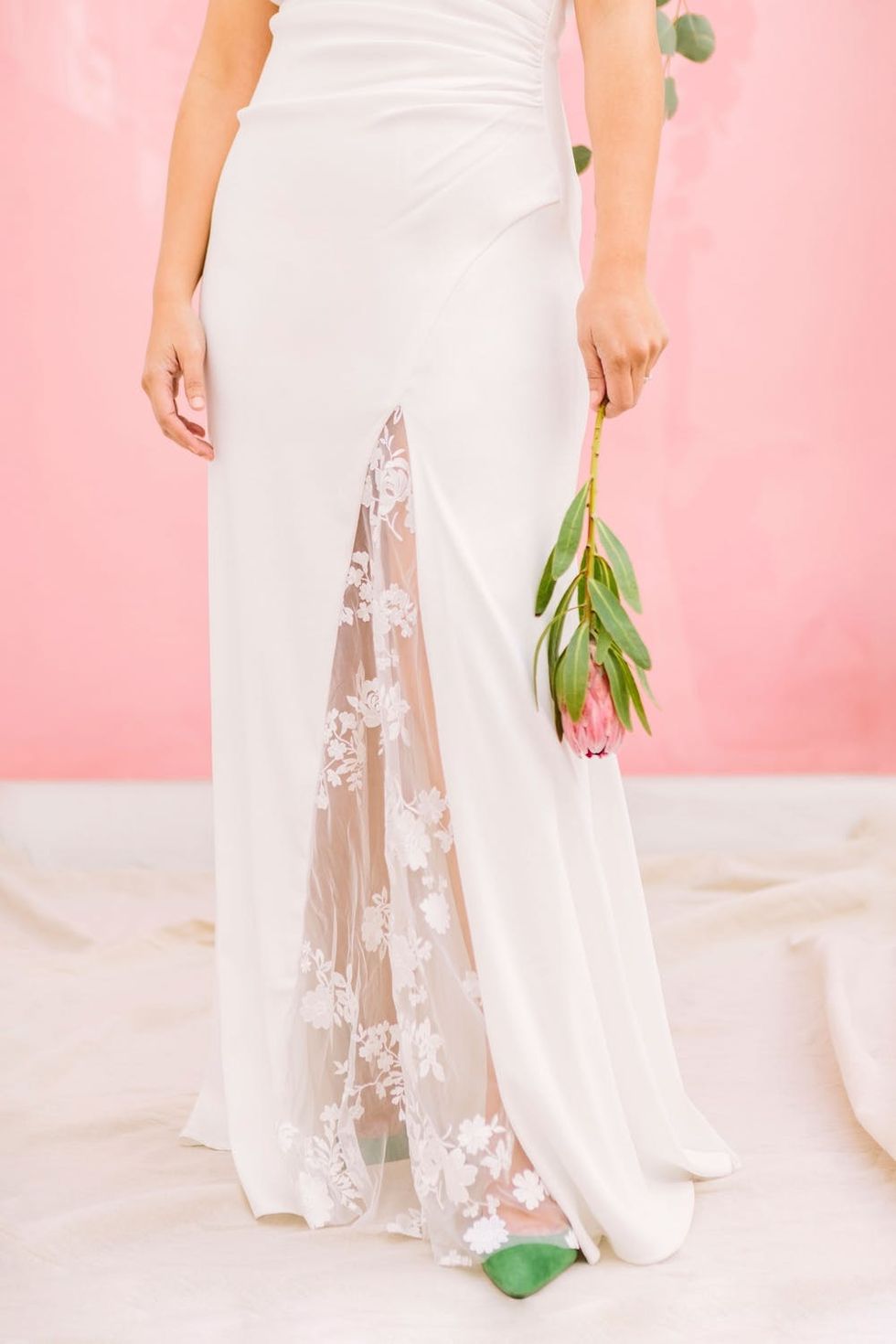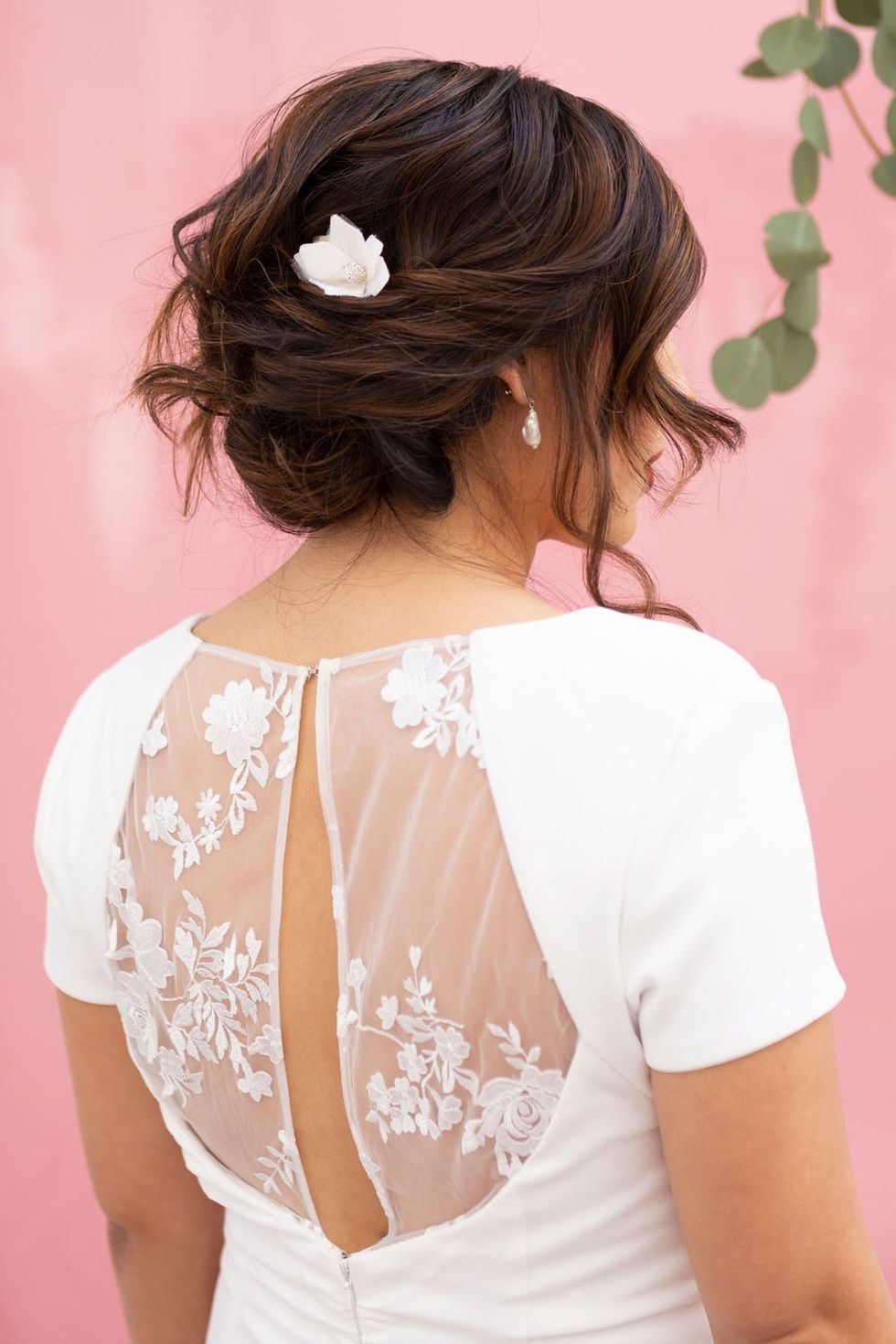 Will you go for a classic chignon? Effortless beach waves and a fingertip veil? Color outside the conventional lines with these glamorous ideas for hair, manicures, and more.
16 Wedding Ring Tattoos We Kind of LOVE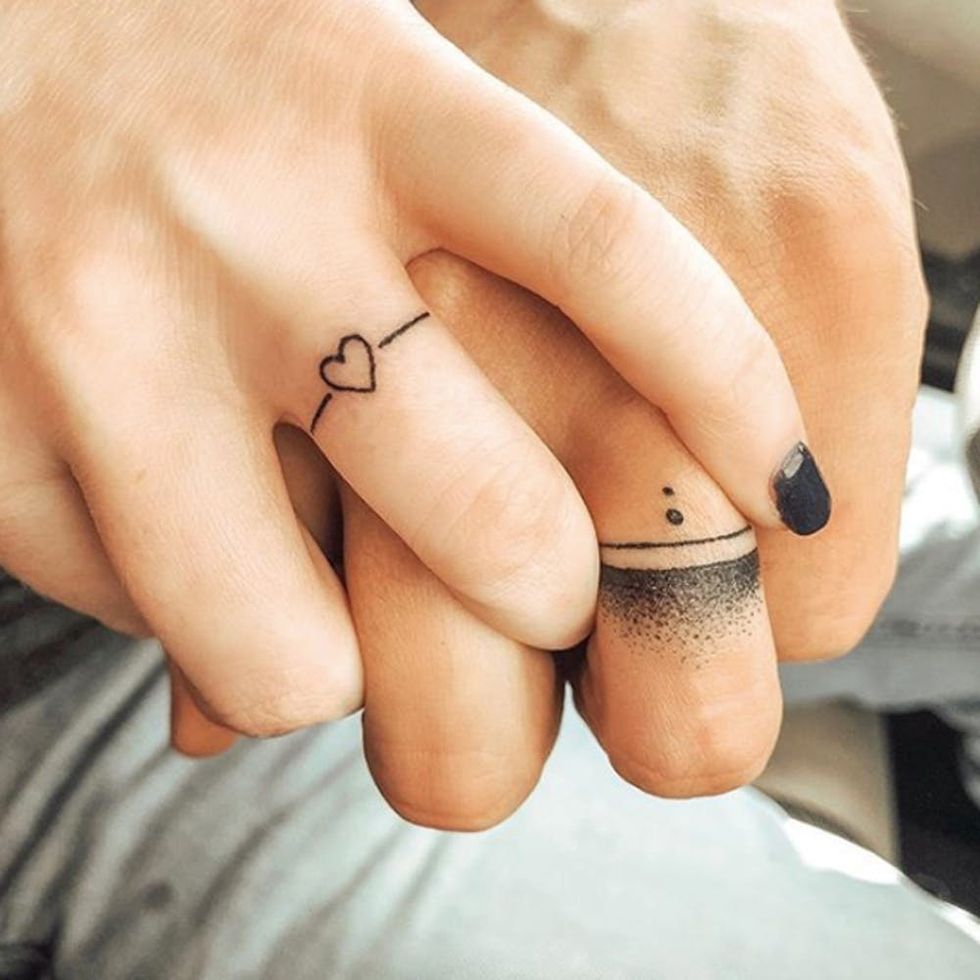 37 'I Do'-Worthy Wedding Hairdos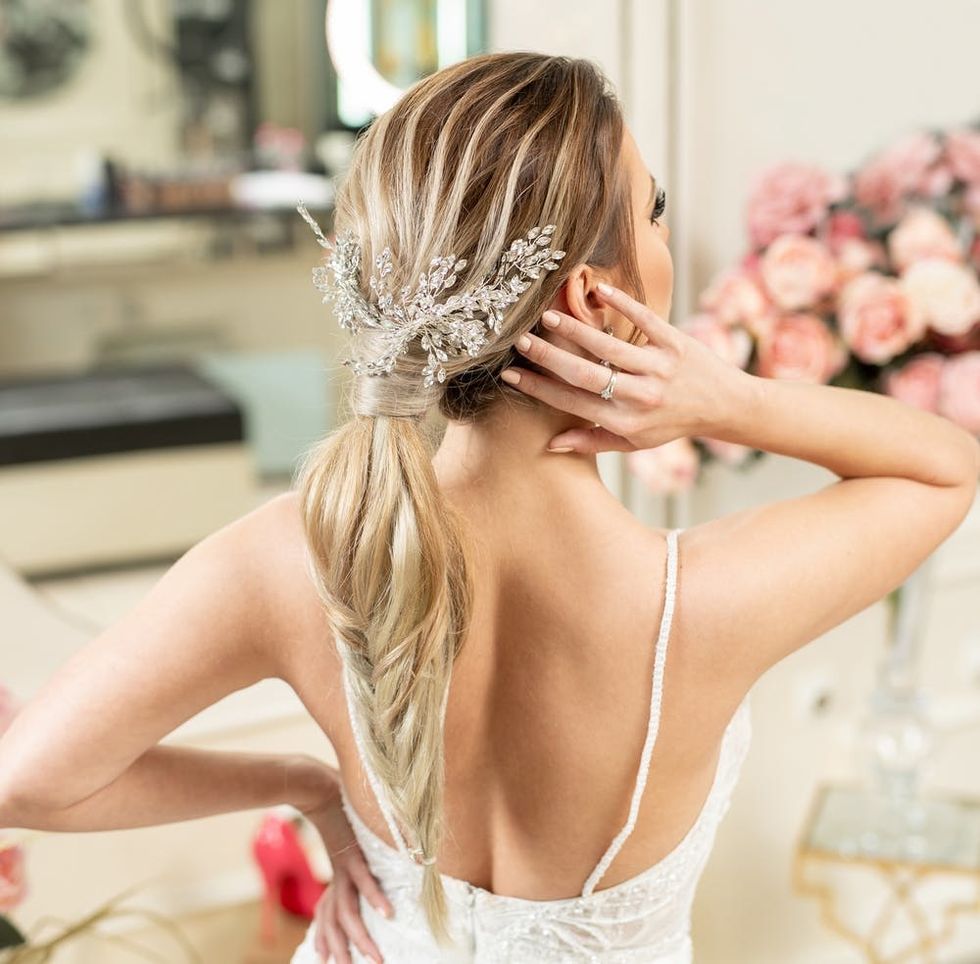 5 Wedding Hairstyles That Pair Perfectly With Veils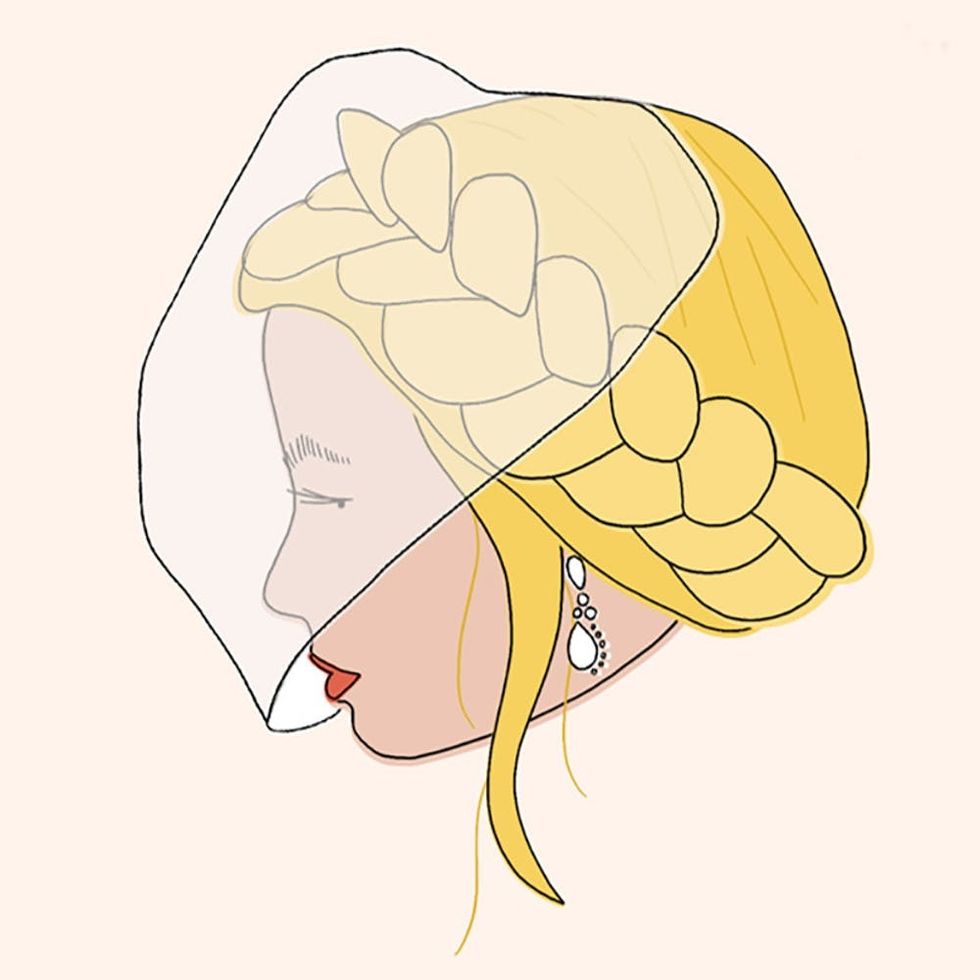 12 Bold Wedding Manicures for the Modern Bride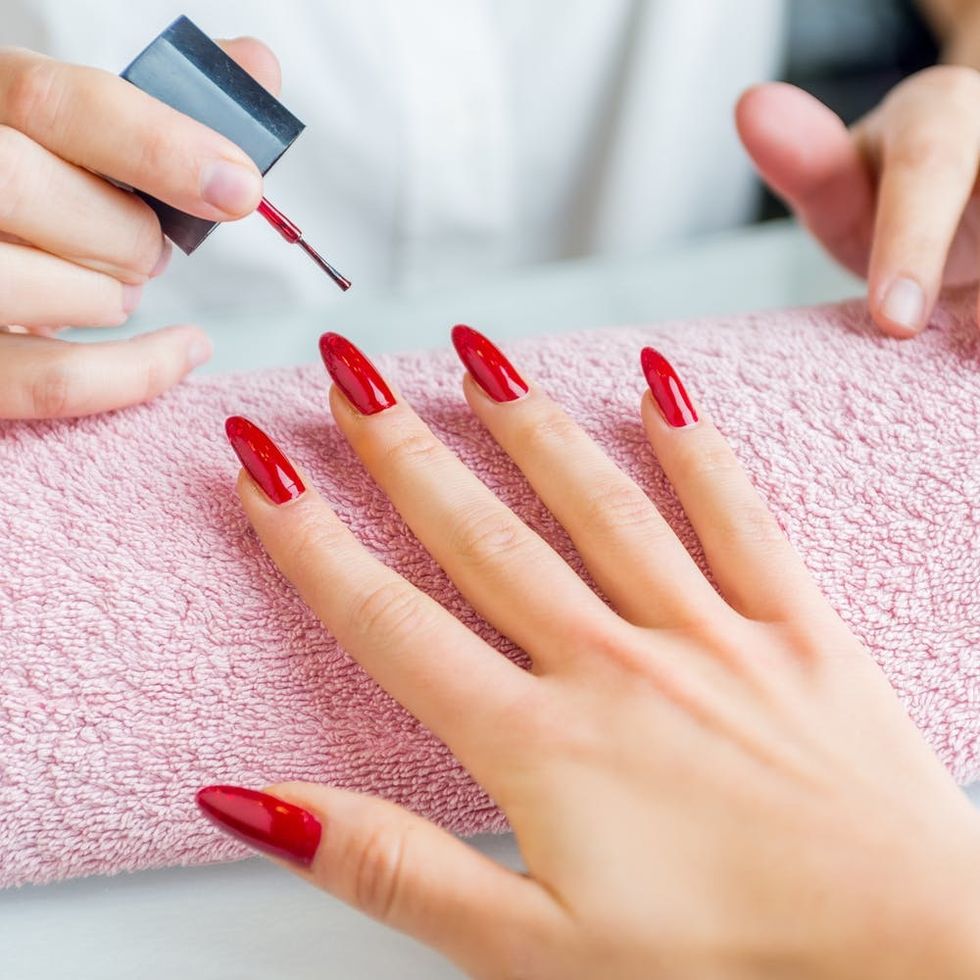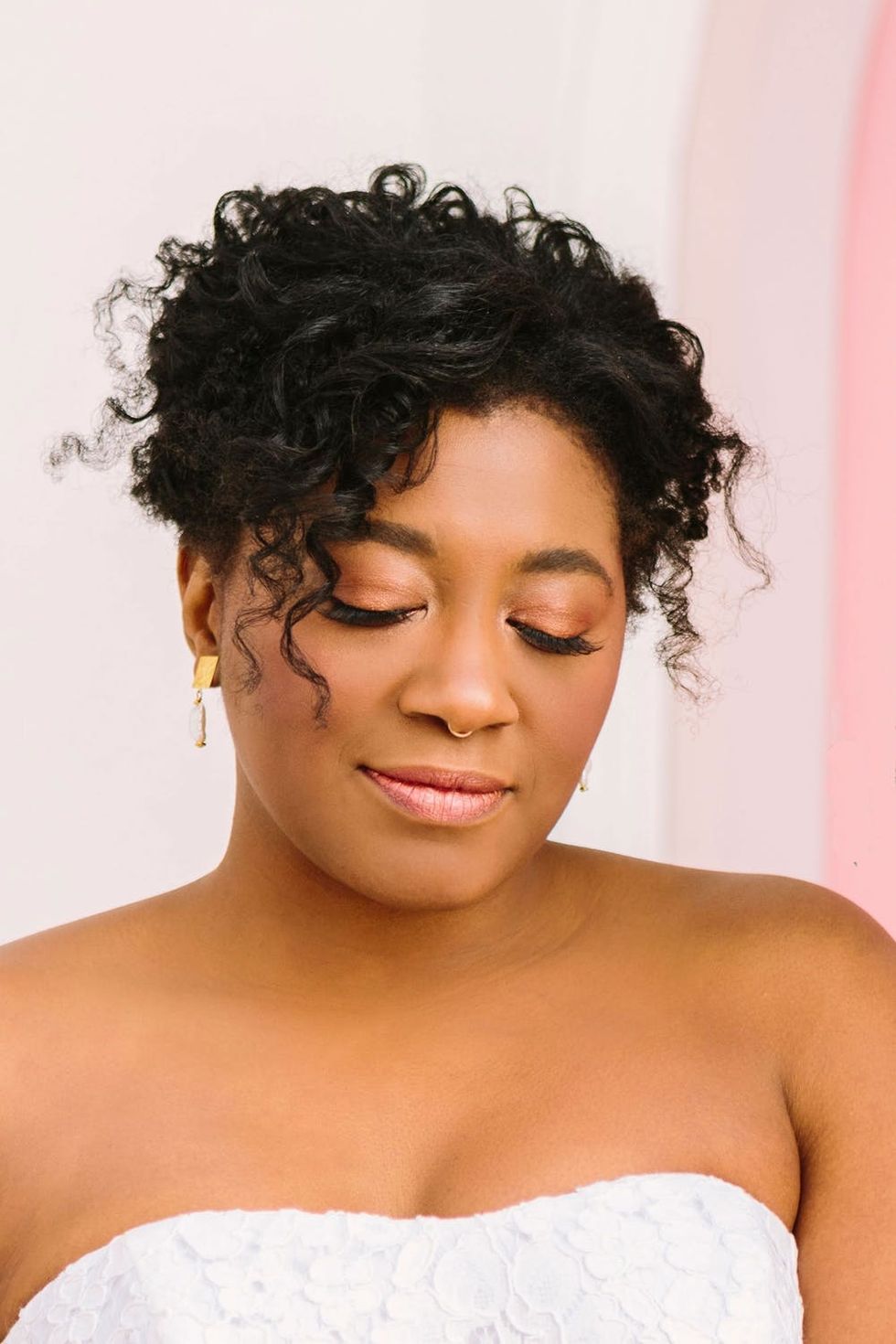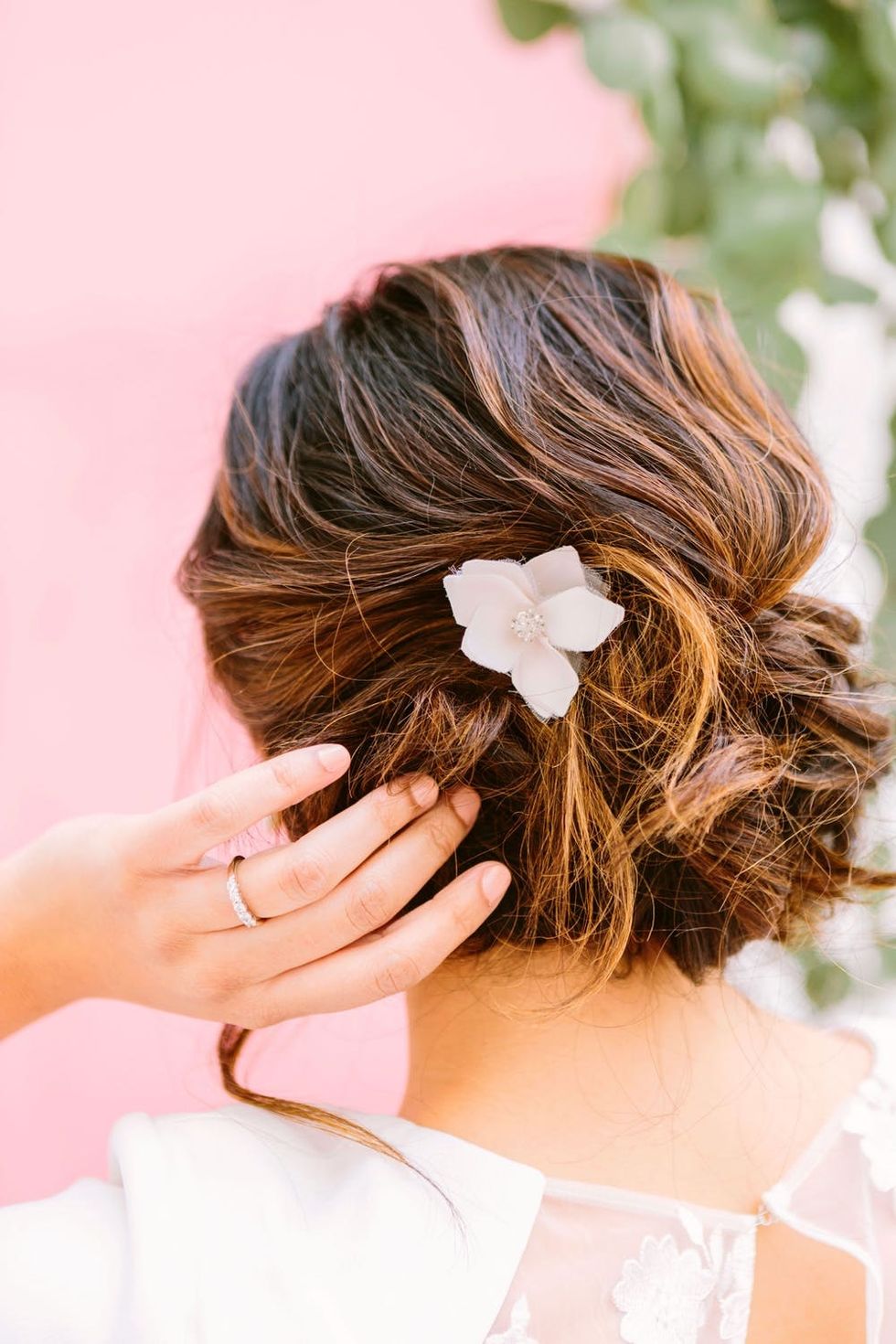 Whether you're searching for unusual decor trends or imaginative, budget-friendly hacks, we've got expert advice to help you create a festive space that's skillfully designed, picture perfect, and totally memorable.
This Multicultural Wedding Celebration Will Sweep You Off Your Feet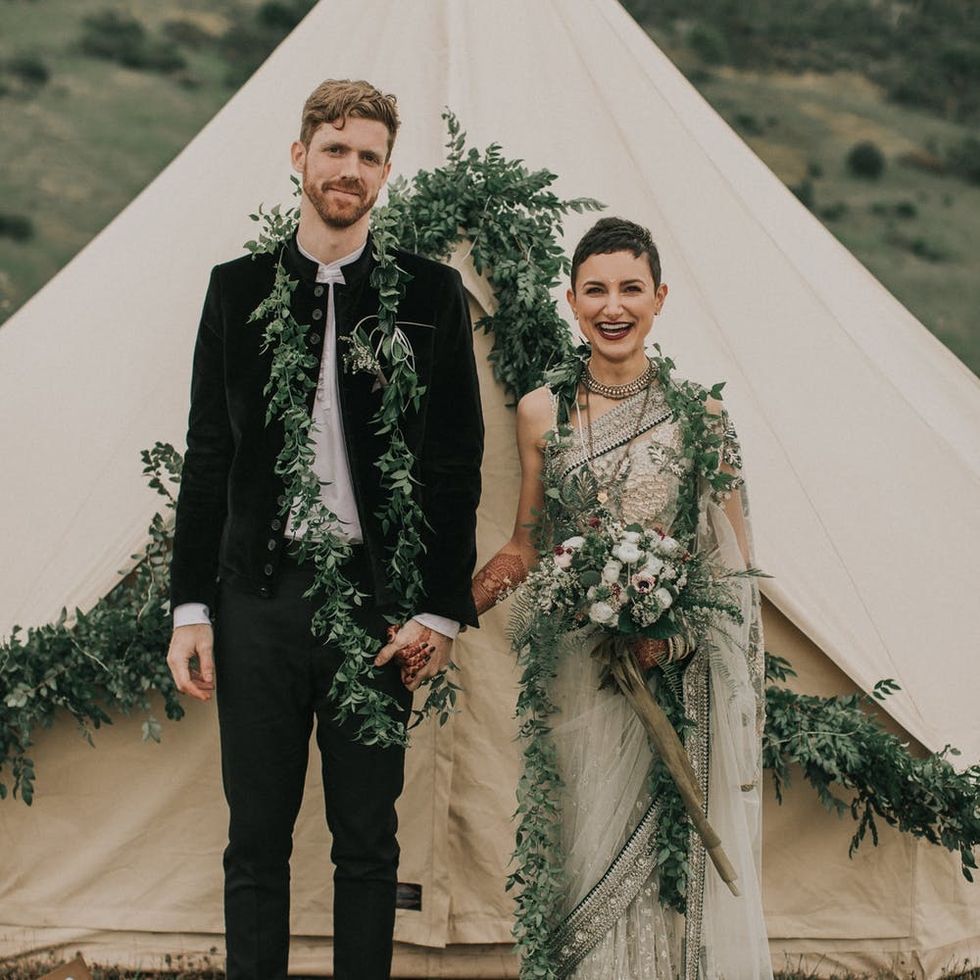 9 Wedding Trends the Experts Are Loving for 2019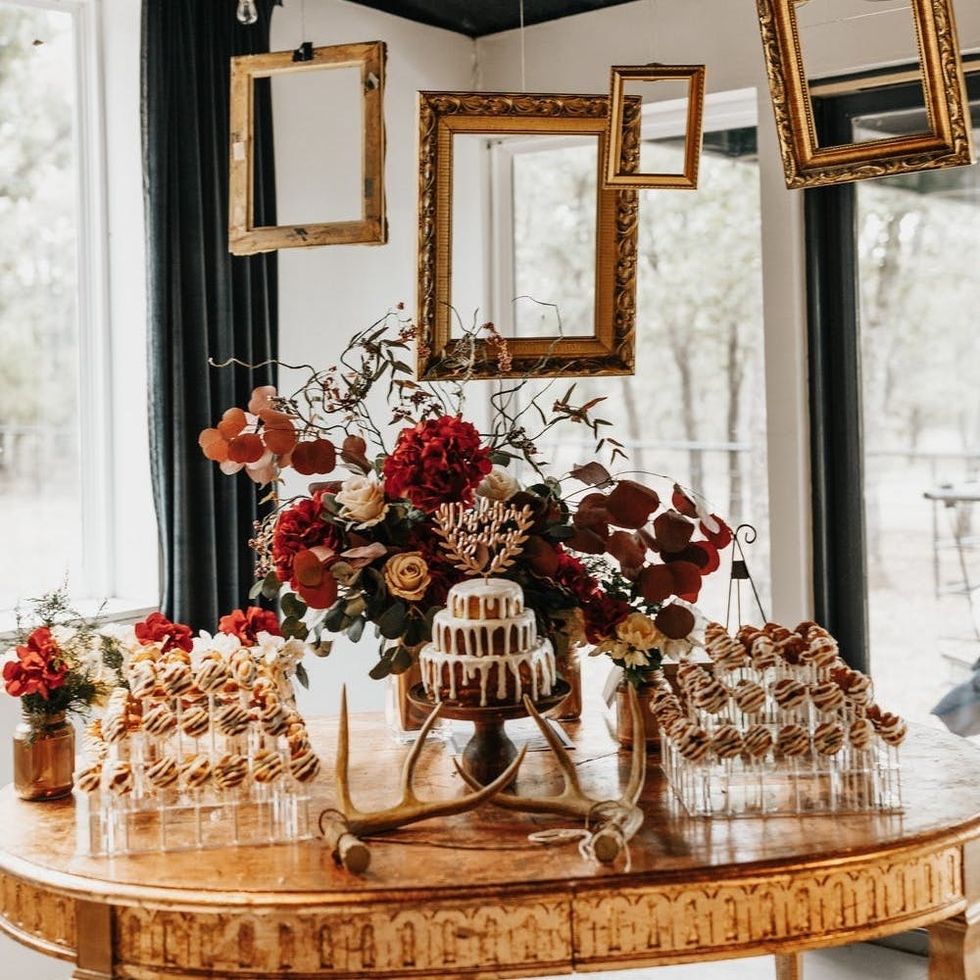 These IKEA Wedding Hacks Will Save You Some Serious Dough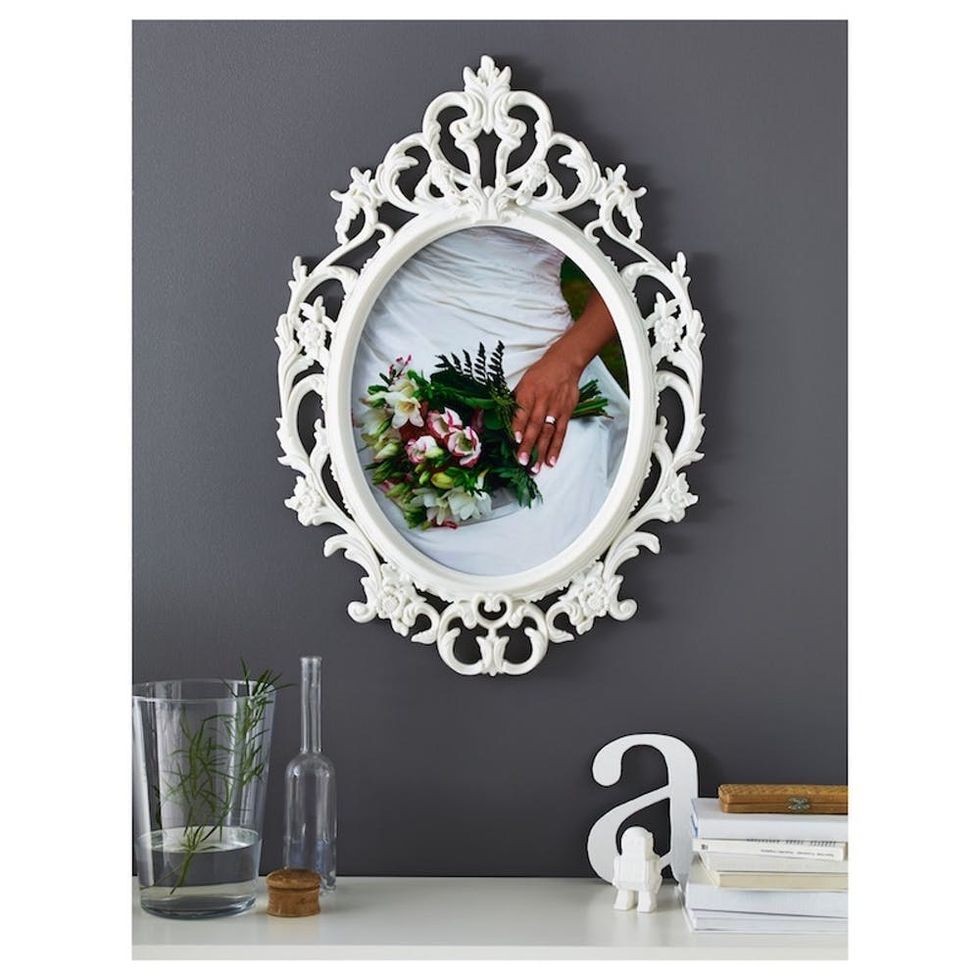 5 Unexpected Wedding Decor Trends That Will Dominate 2019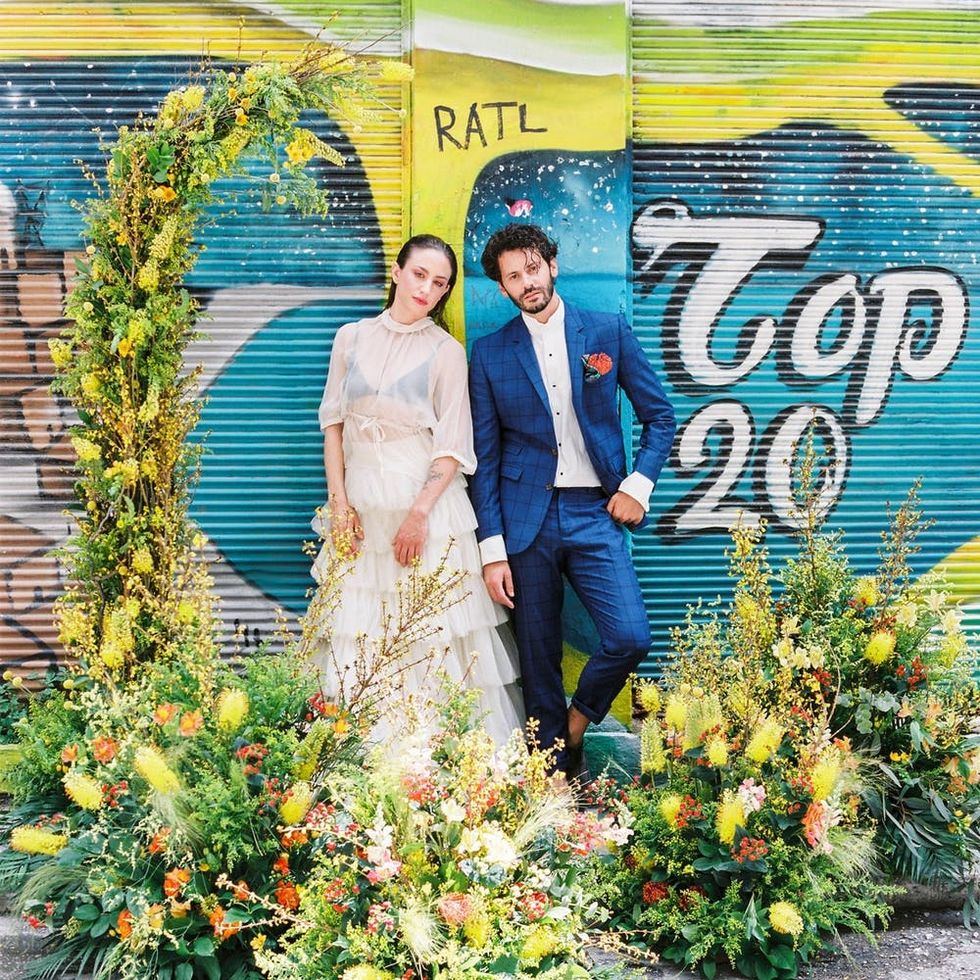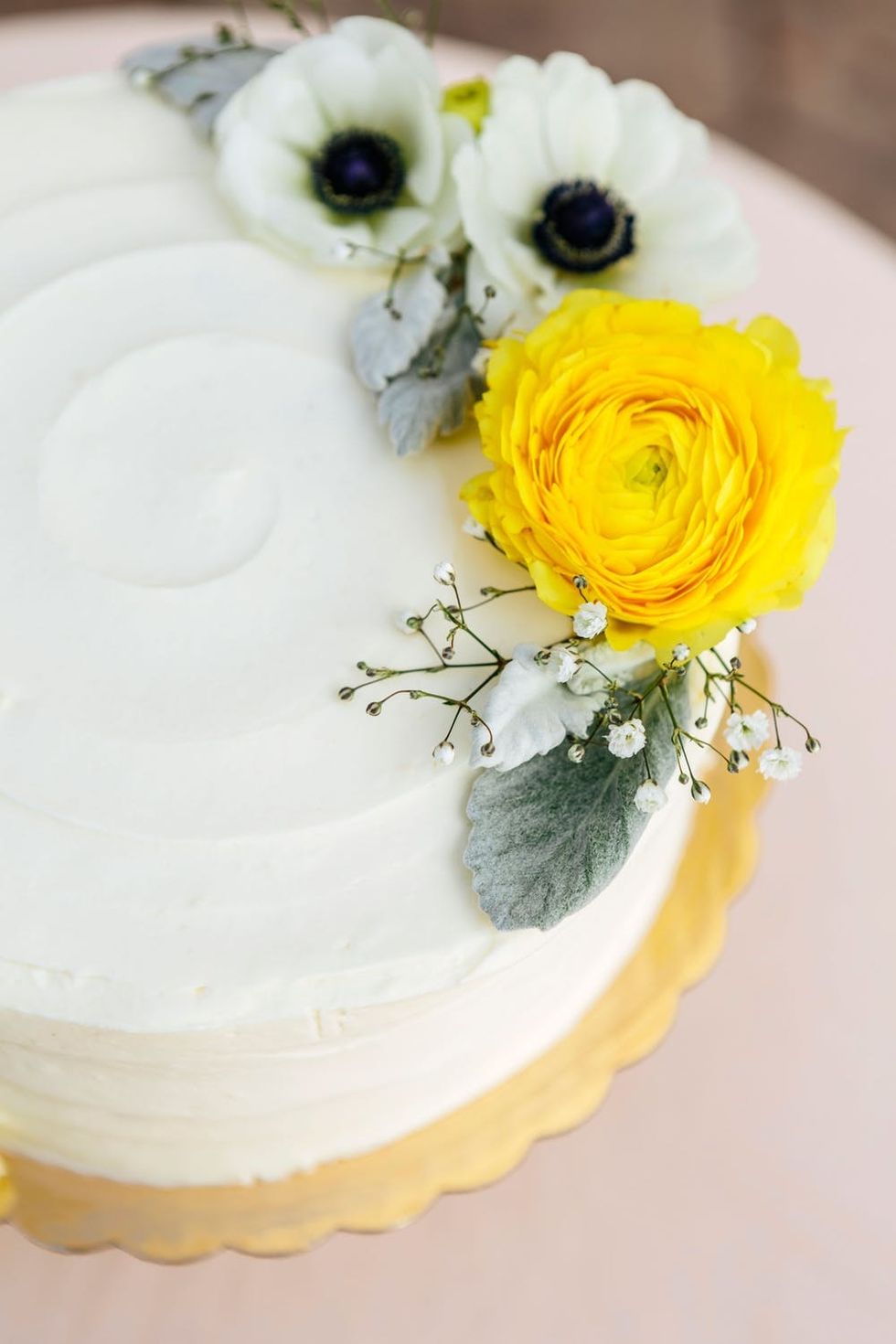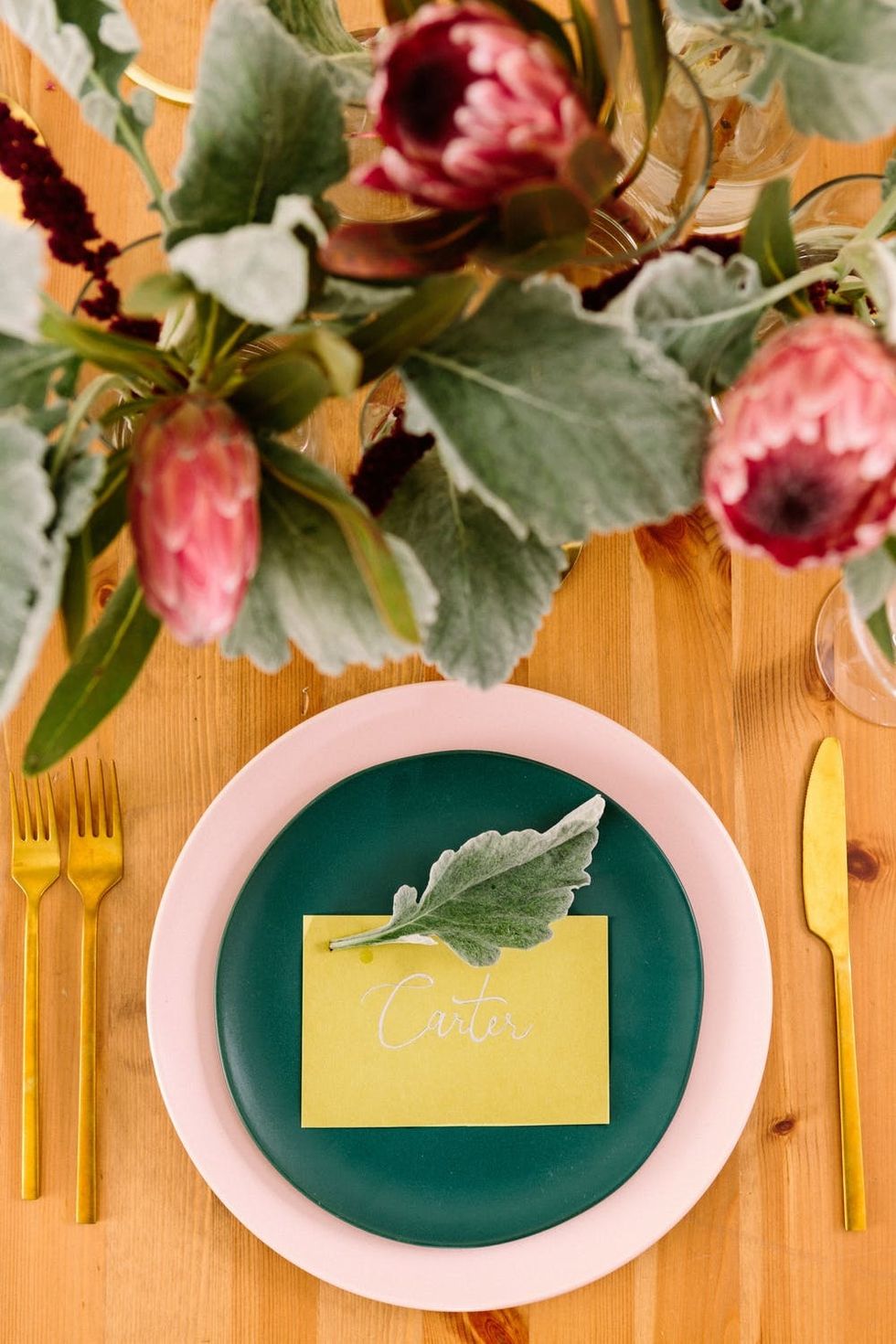 Need some personalized planning ideas on thoughtful gift buying and intimate honeymoon spots that are just off the beaten path? We've got you.
The Best Bridesmaid Gifts for 2019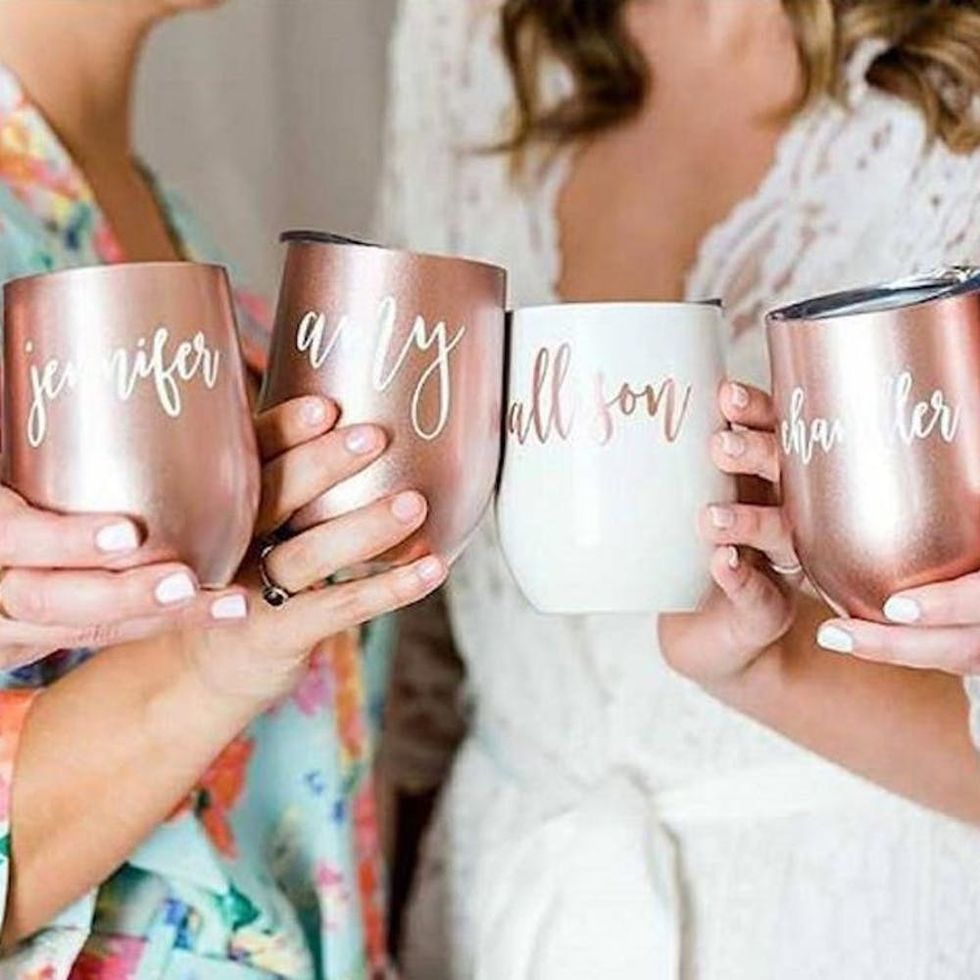 12 of the Most Romantic Honeymoon Destinations in the USA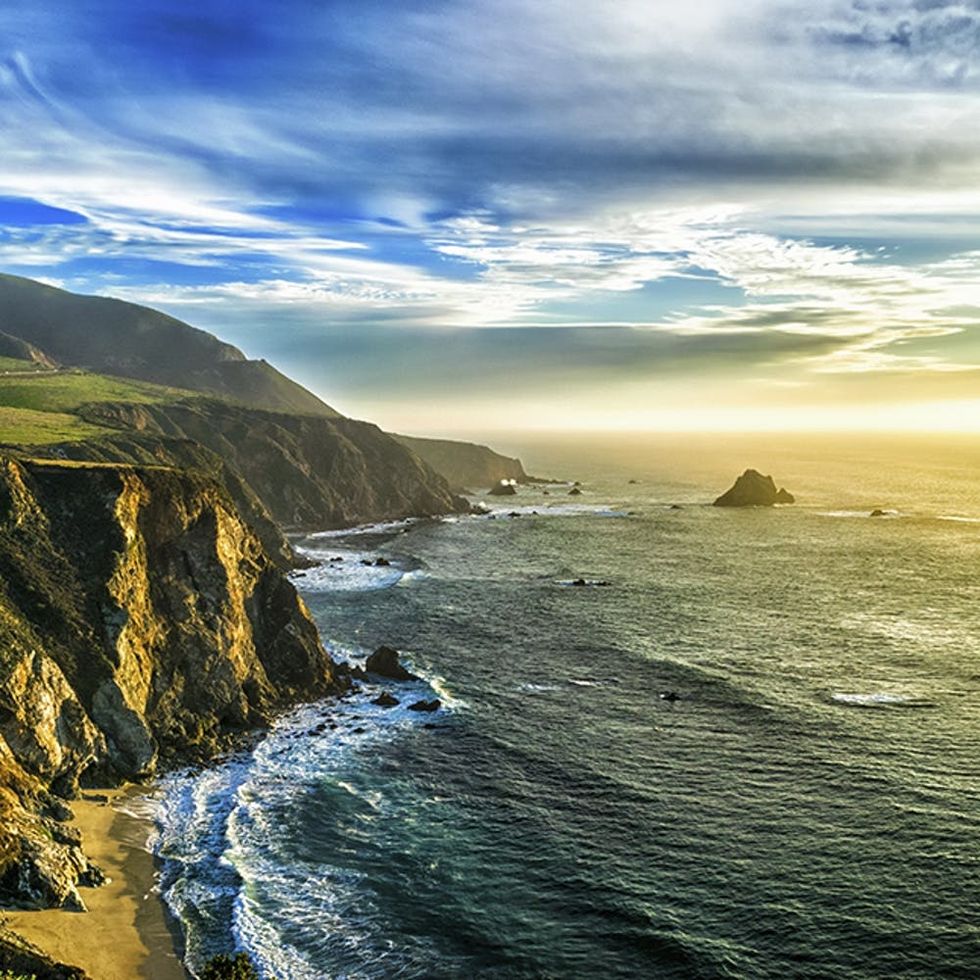 22 Thoughtful Wedding Day Gifts for Your Parents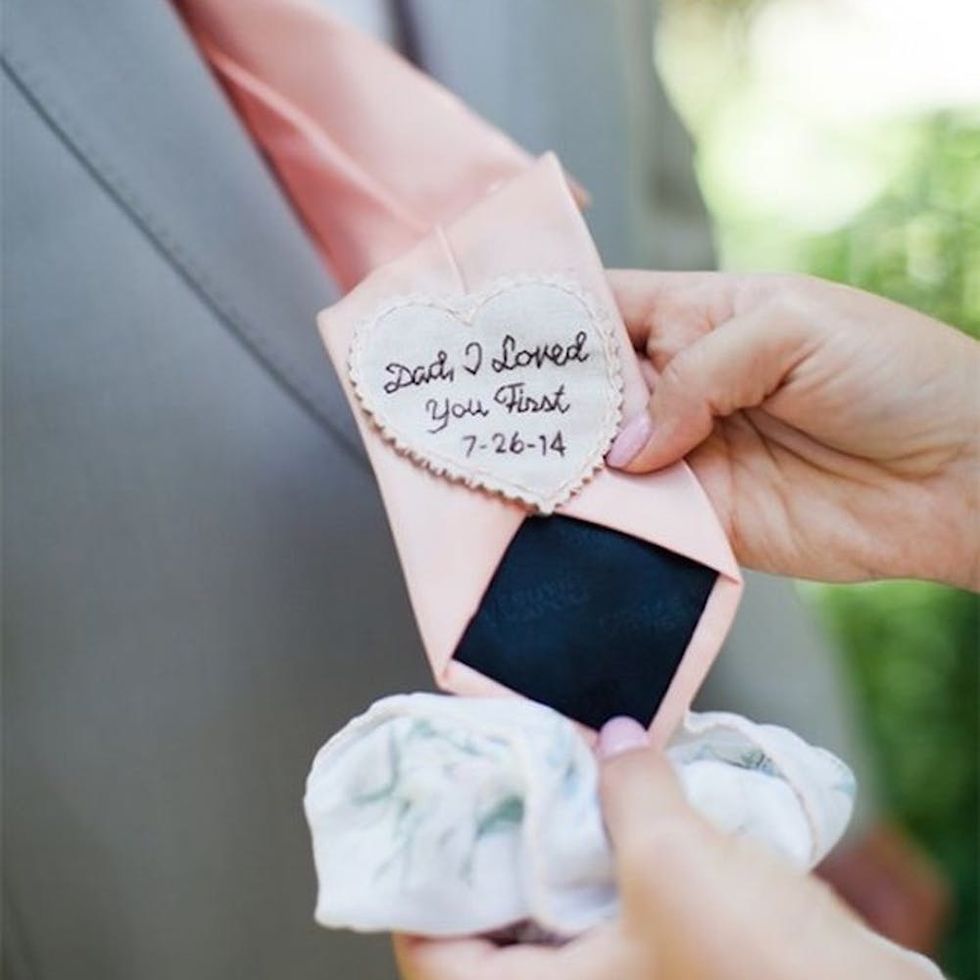 25 Destinations for a Romantic Mini-Moon Getaway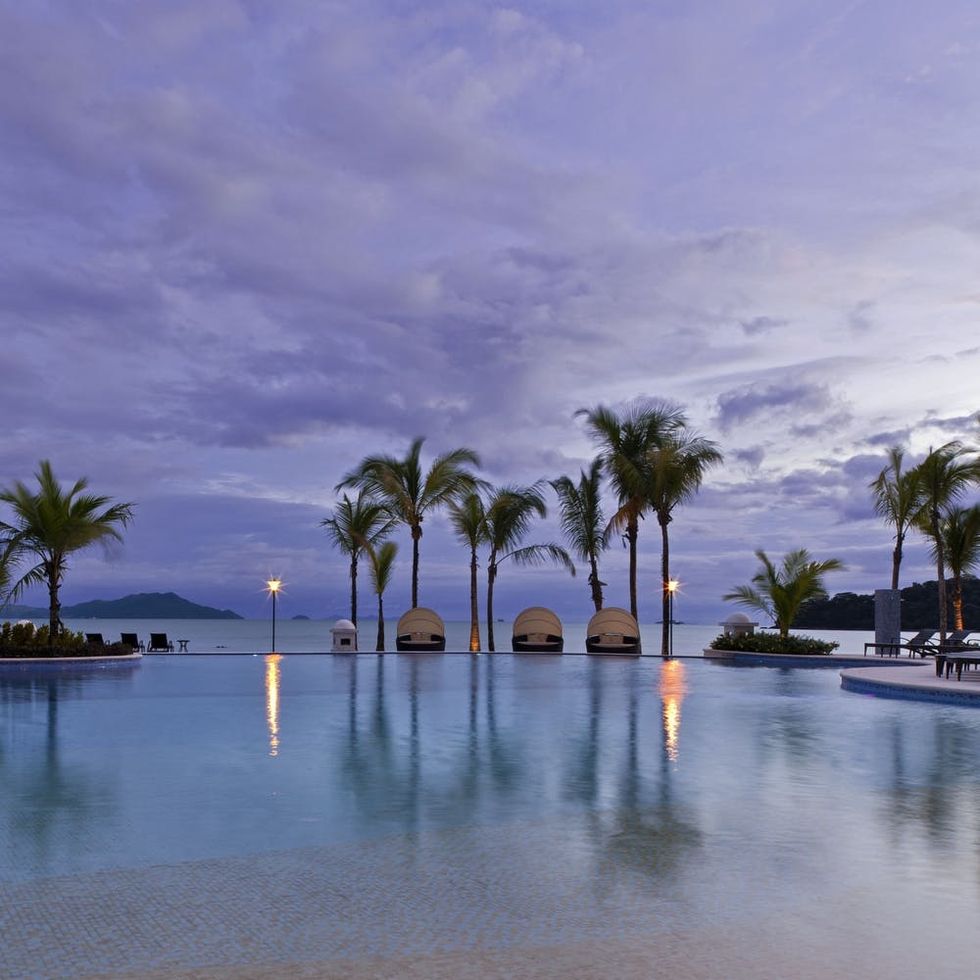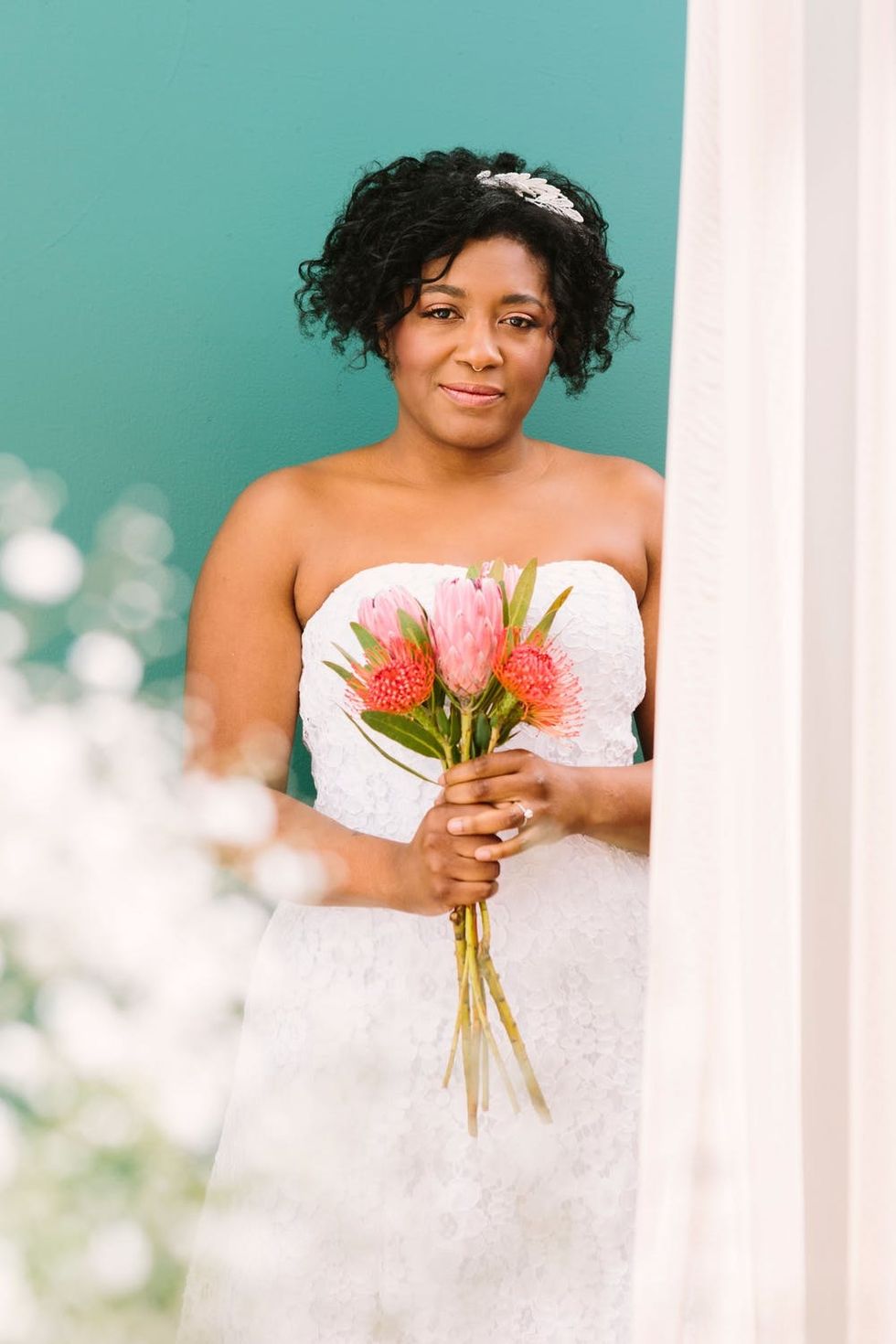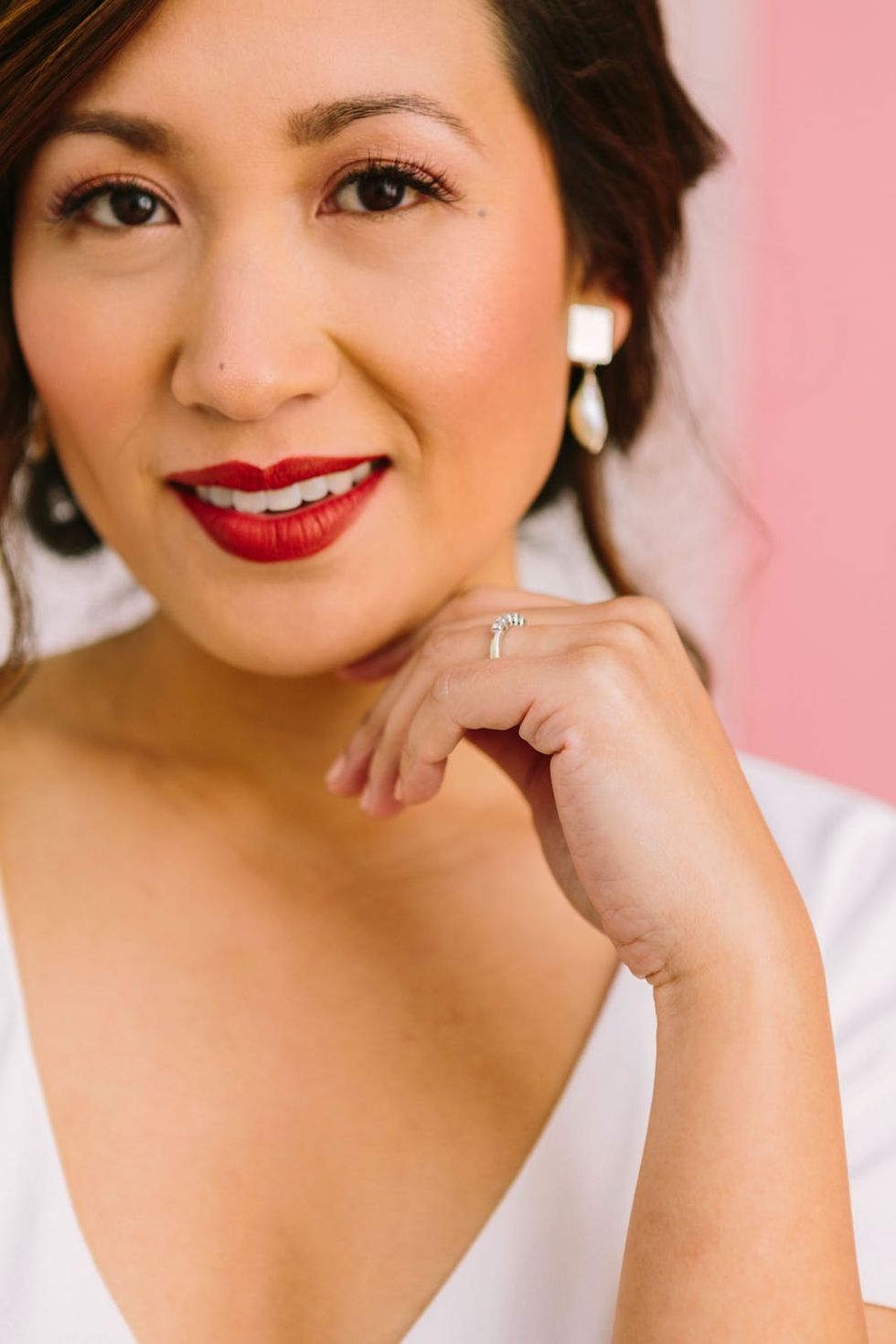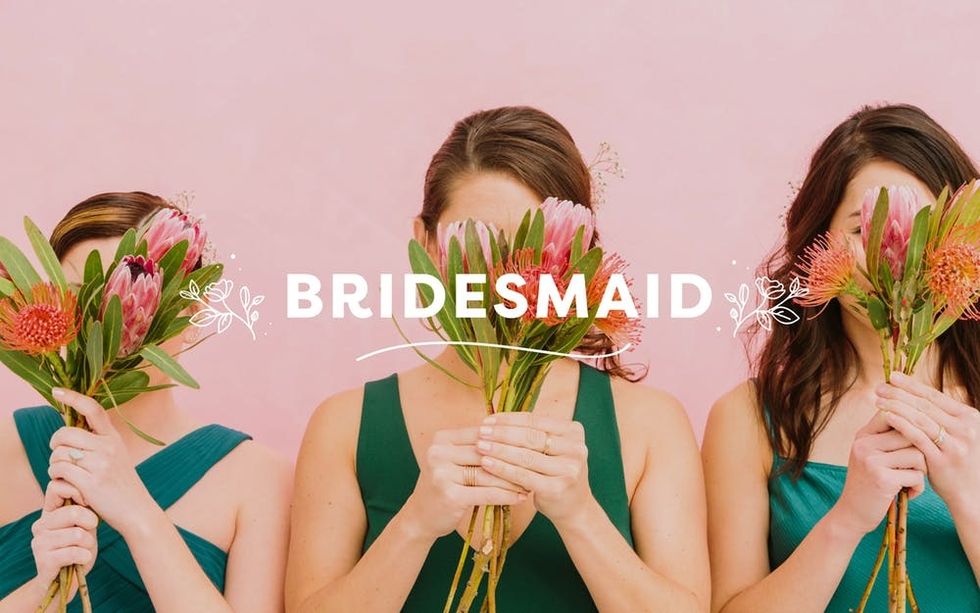 Shop playful dresses and trendy accessories that are anything but your typical bridesmaid. Discover trending bachelorette party destinations, and then get unique ideas from seasoned bridesmaids on how to travel smart and give a killer toast. Check, check, and check!

Sidestep the shapeless maxi and find day-of looks that are affordable, comfortable, and so fabulous that they'll want to wear it over and over again.
21 Bridesmaid Dresses You'll Actually Want to Wear Again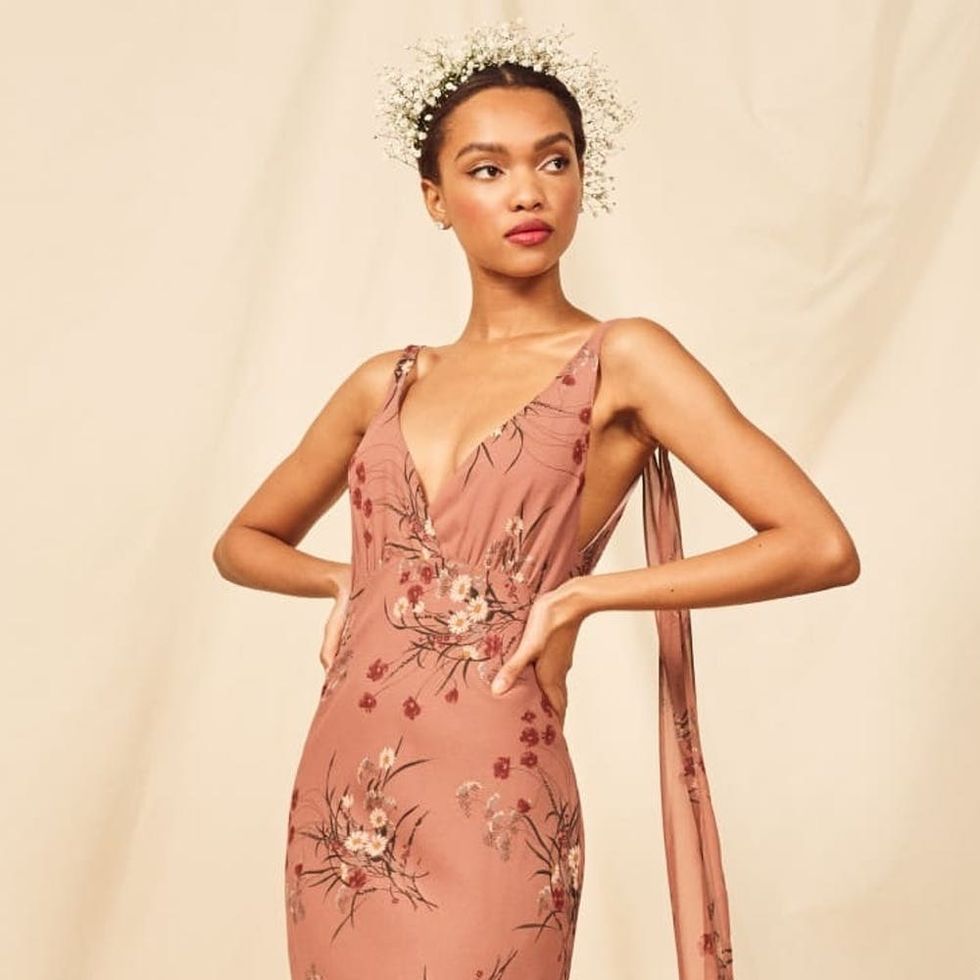 29 Budget-Friendly Bridesmaid Dresses Under $100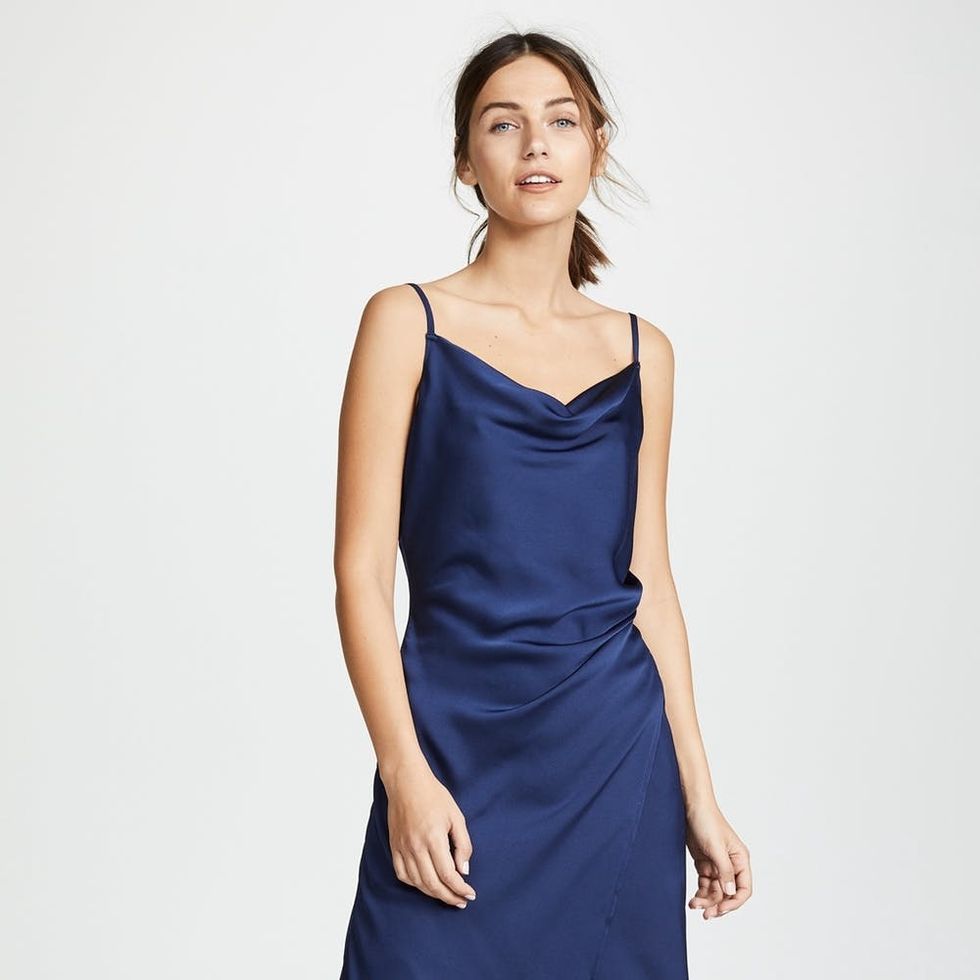 8 Bridesmaid Robes That Are Made for Wedding Day Primping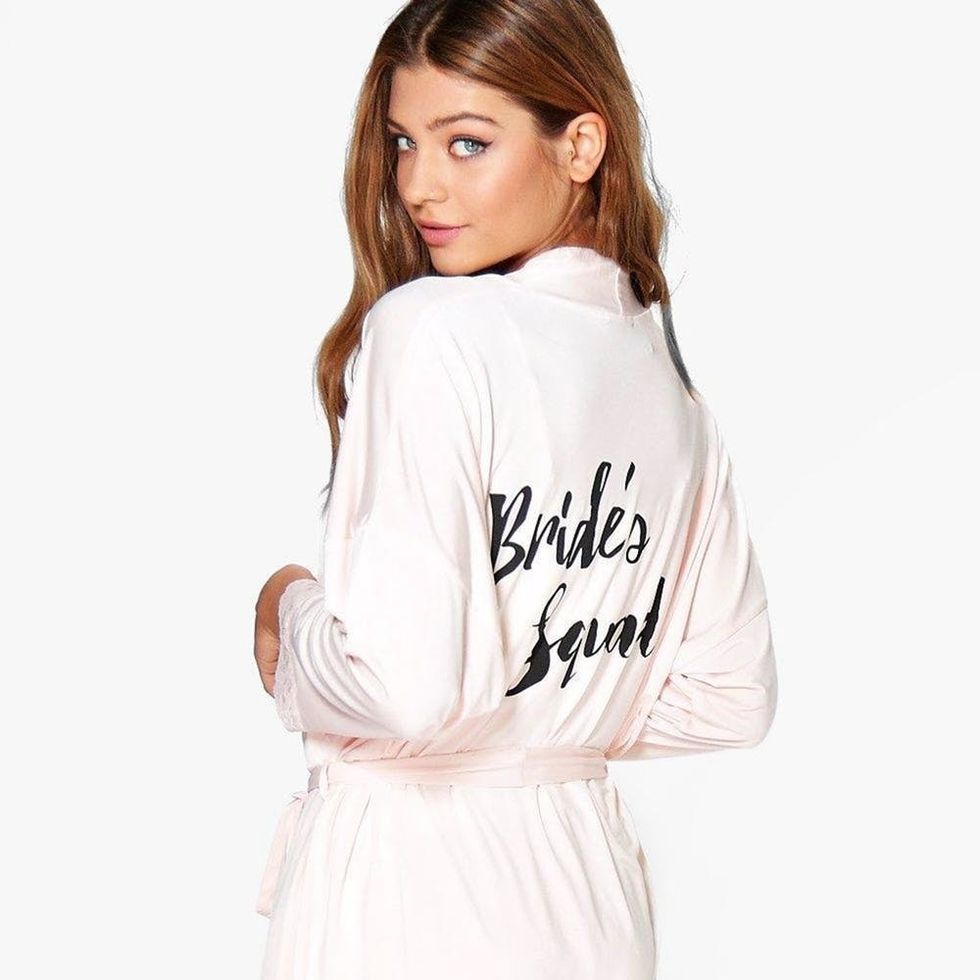 18 Trendy Earrings Made for 2019 Brides and Bridesmaids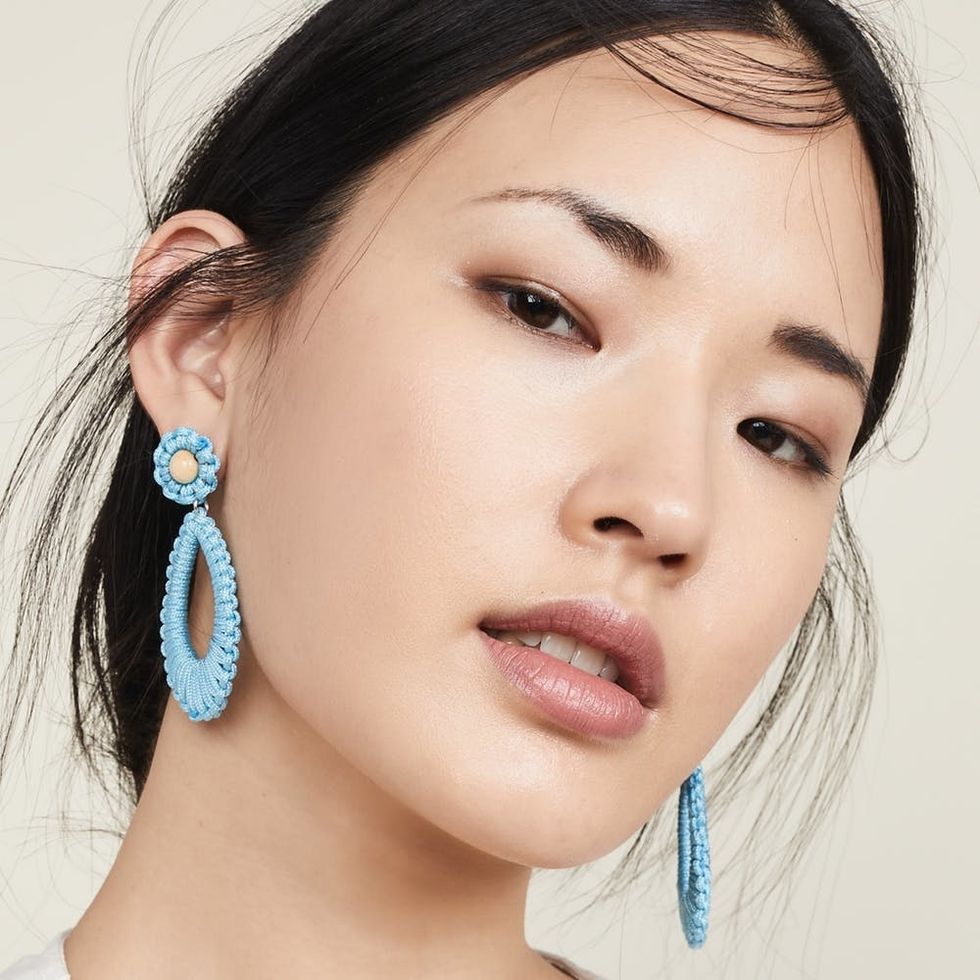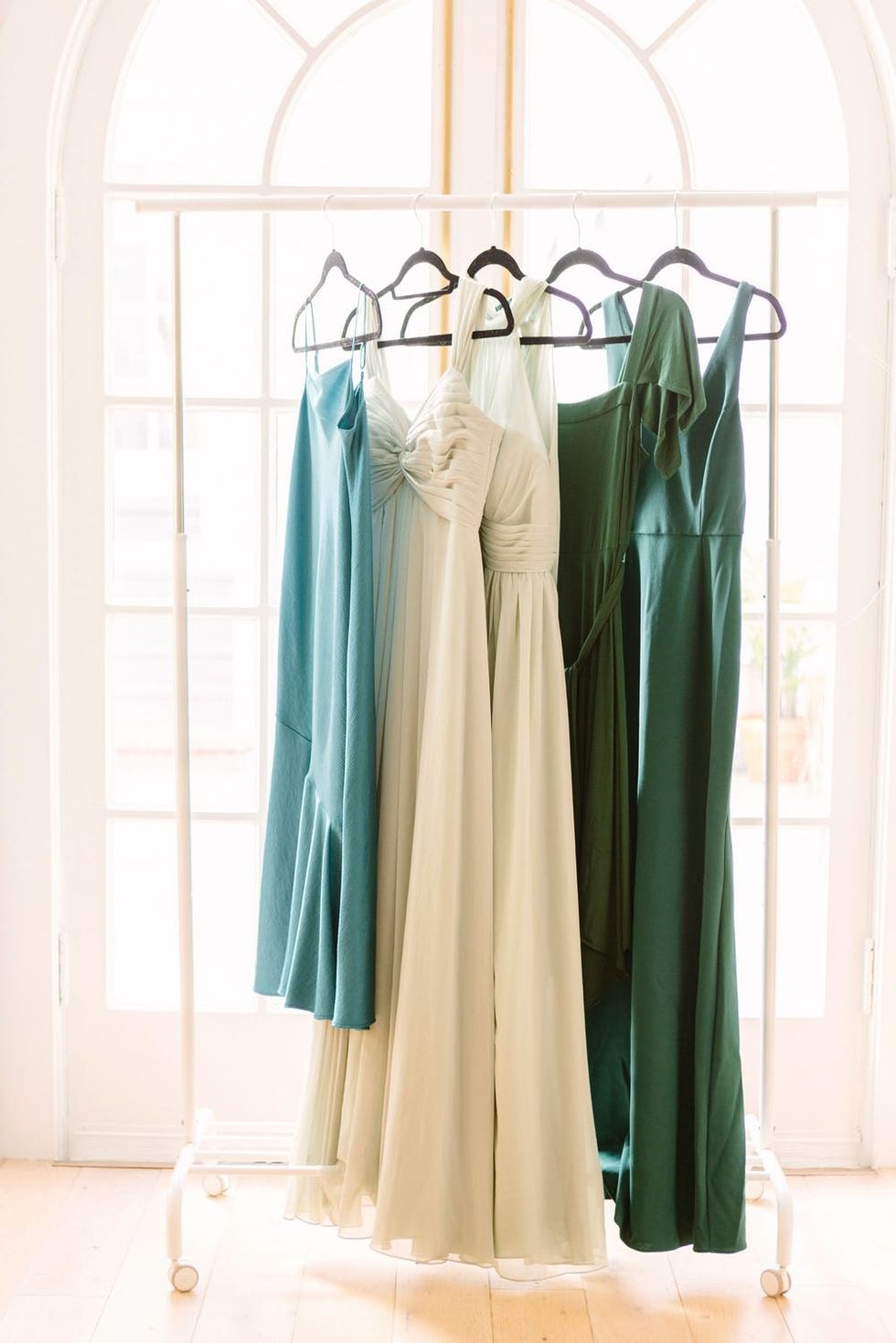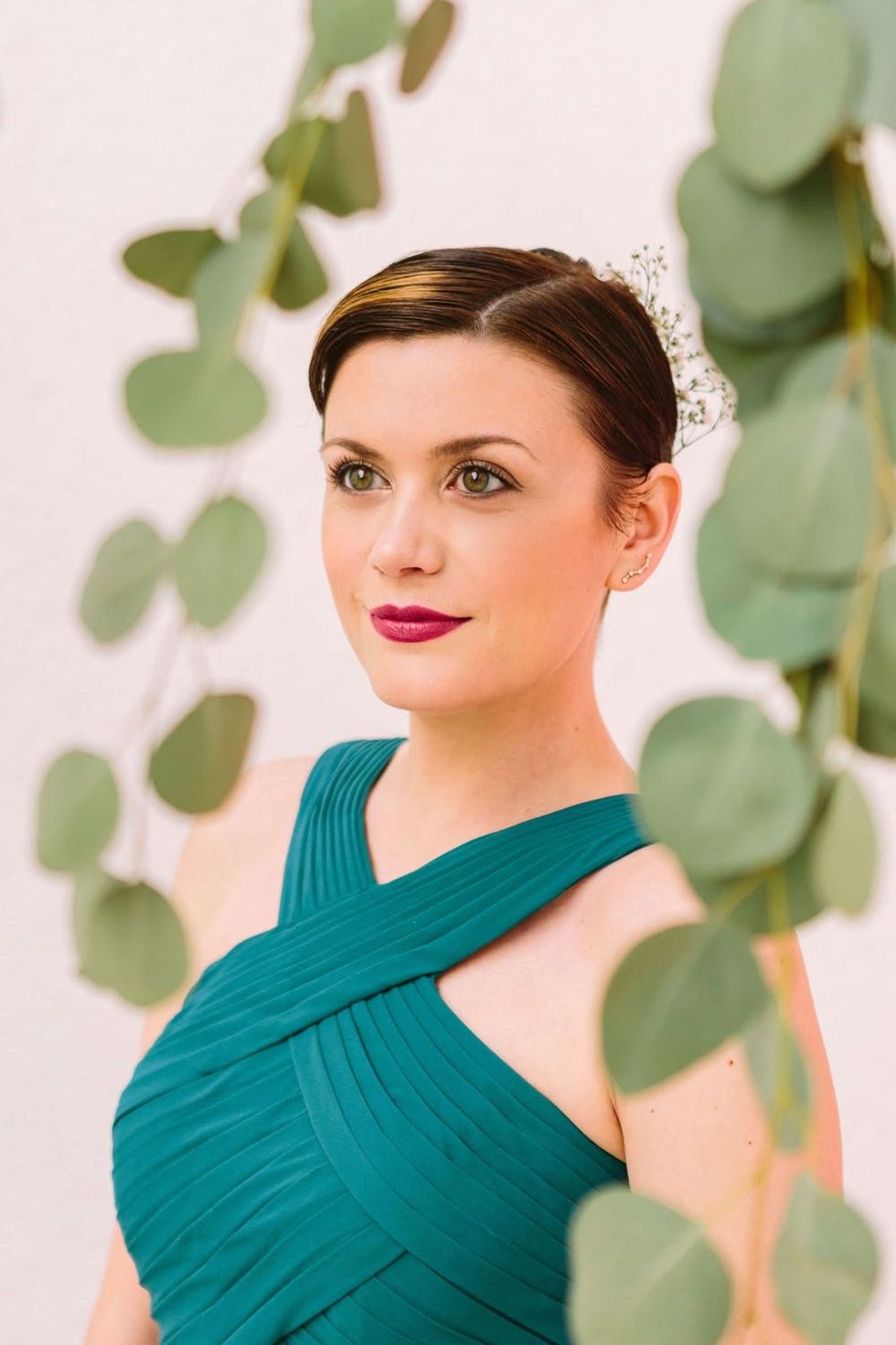 It's the last fling before the wedding ring, so share this chapter with your wedding party. For those tasked with planning a long weekend to cut loose, relax, and celebrate — read on to really make it count by choosing an exotic destination and surprising activities.
The Best Bachelorette Weekend Destinations for Every Type of Bride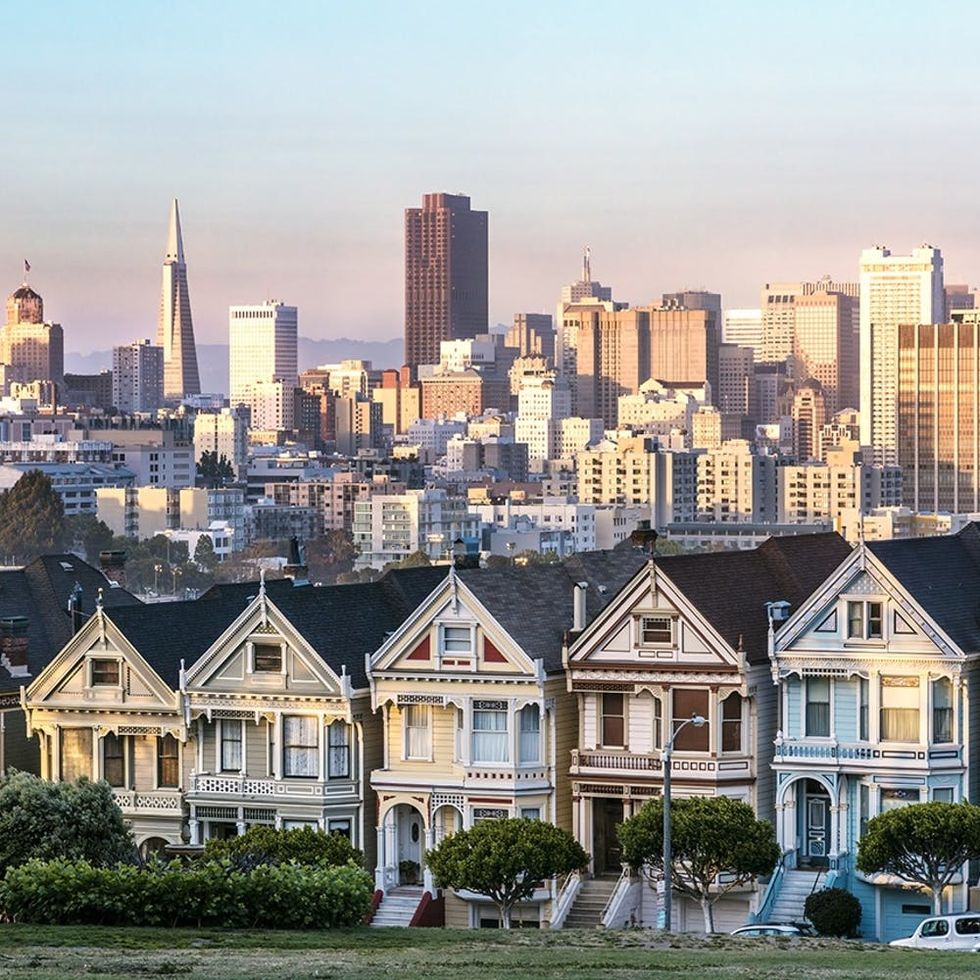 This Is How You Throw an Epic Last-Minute Bachelorette Party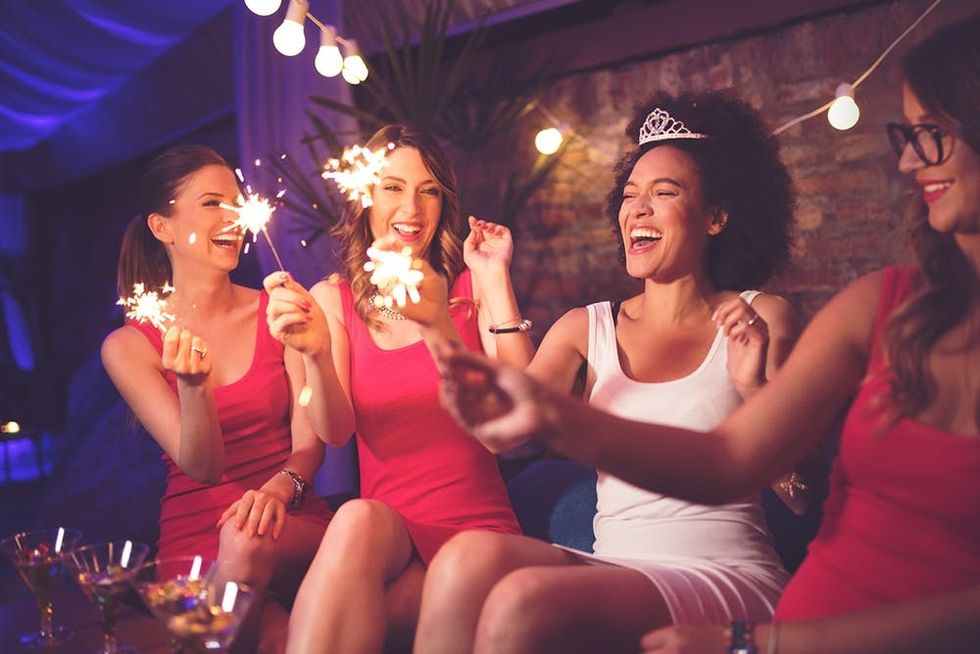 10 Celestial Bridal Shower Details That Are Out of This World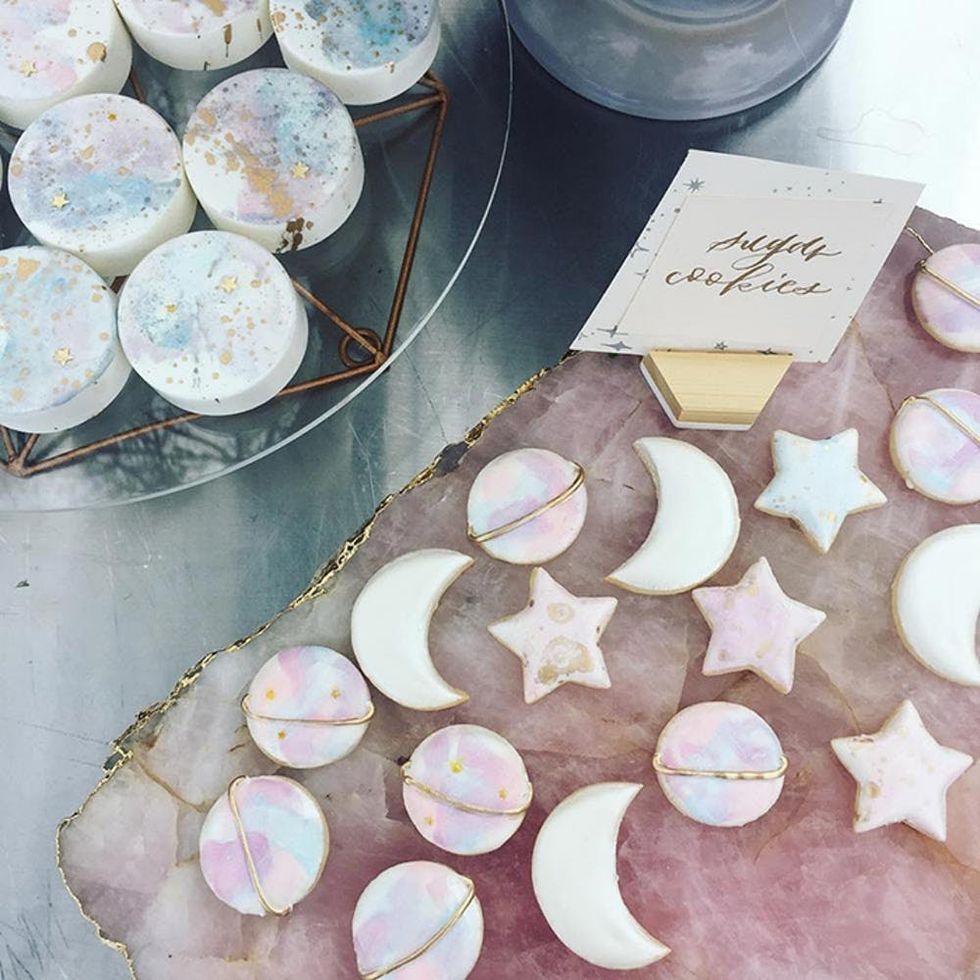 The Best Non-Tacky Bachelorette Party Swag Under $25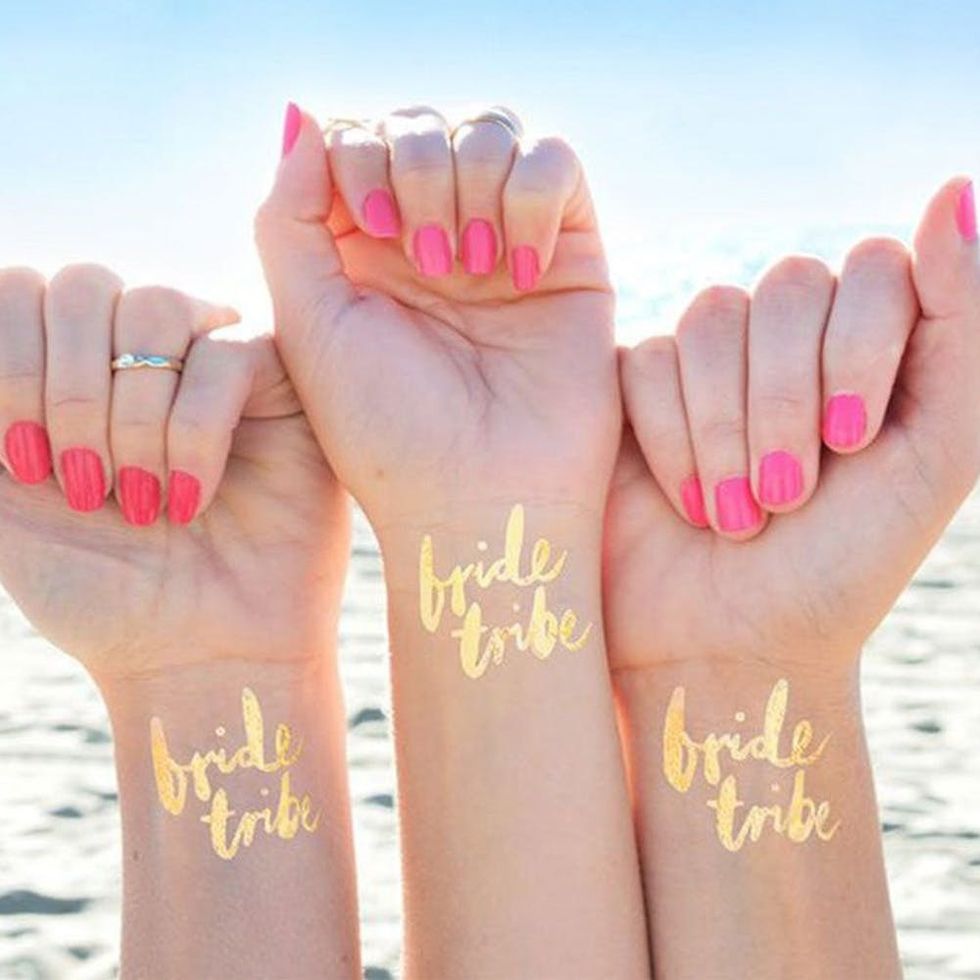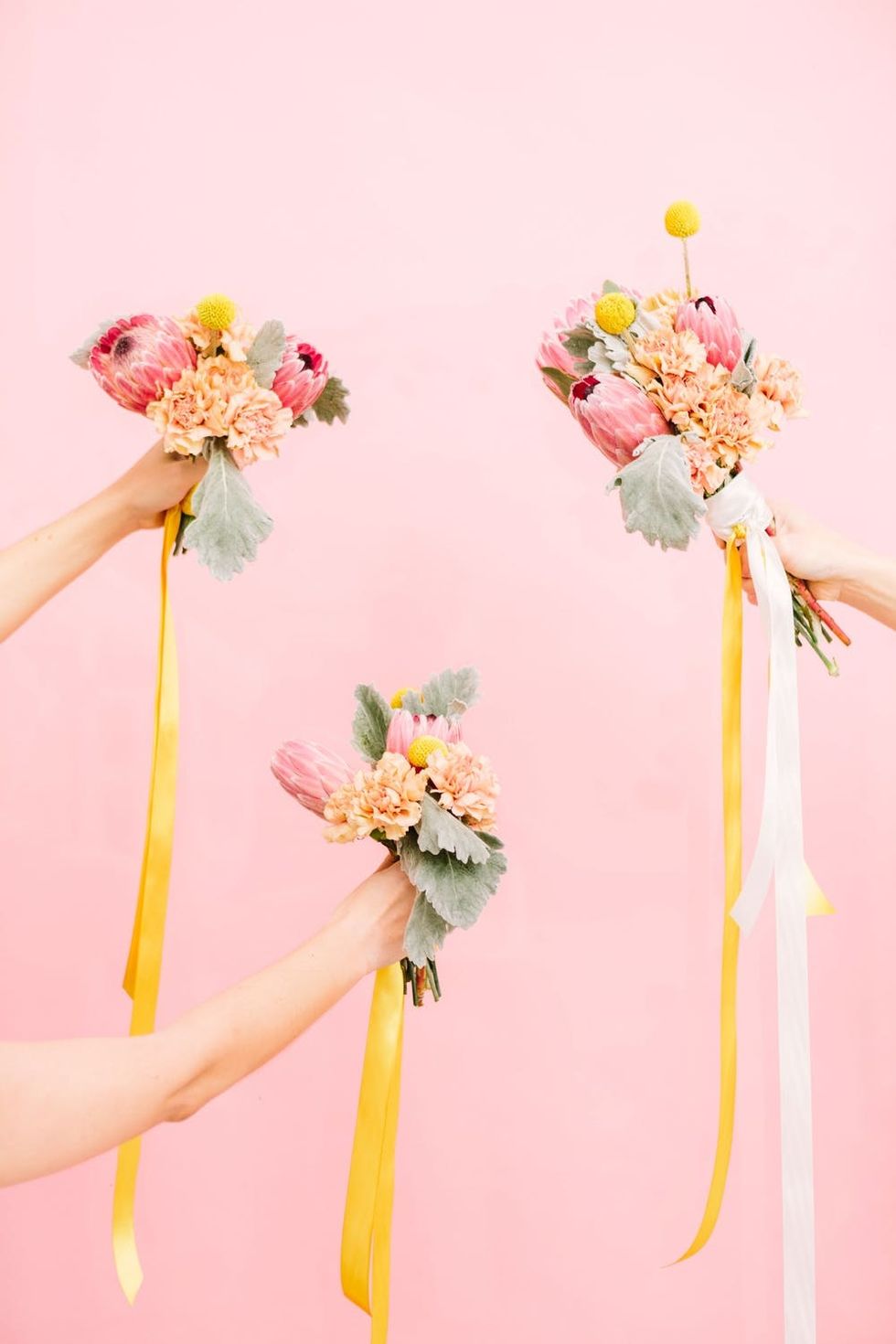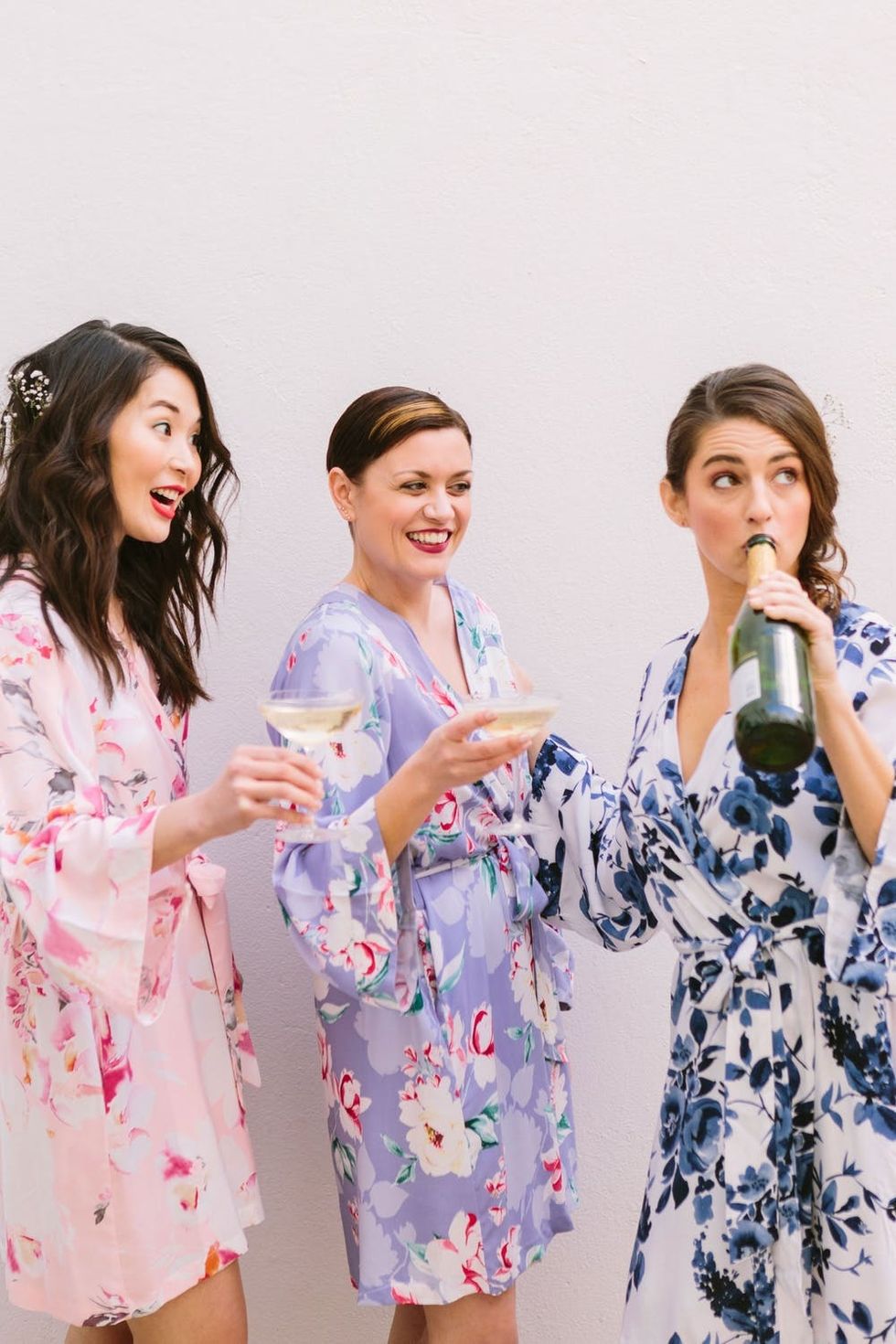 While being a bridesmaid is an honor, it's no simple task. Below, find easy-to-follow advice on planning the ultimate dress-shopping day, writing speeches that will have them cracking up and crying, and everything else to nail your honorary job.
6 Ways to Make Shopping for Your BFF's Wedding Dress Feel Extra Special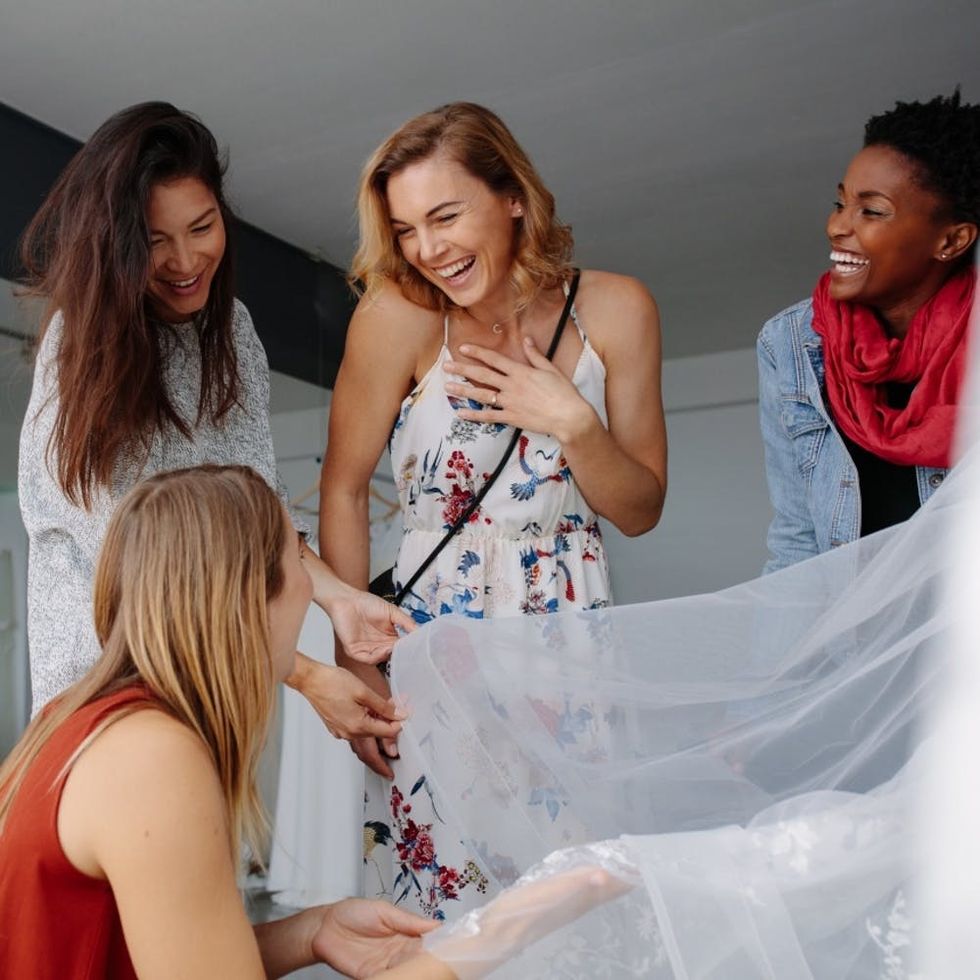 6 Wedding Travel Hacks from a Professional Bridesmaid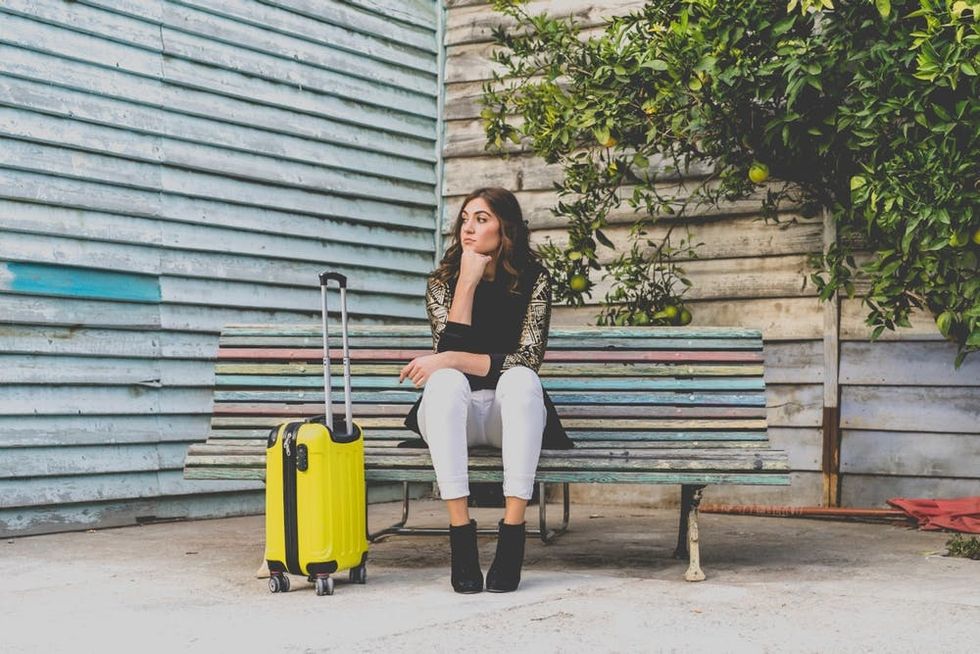 6 Expert Tips on Giving the Perfect Wedding Speech or Toast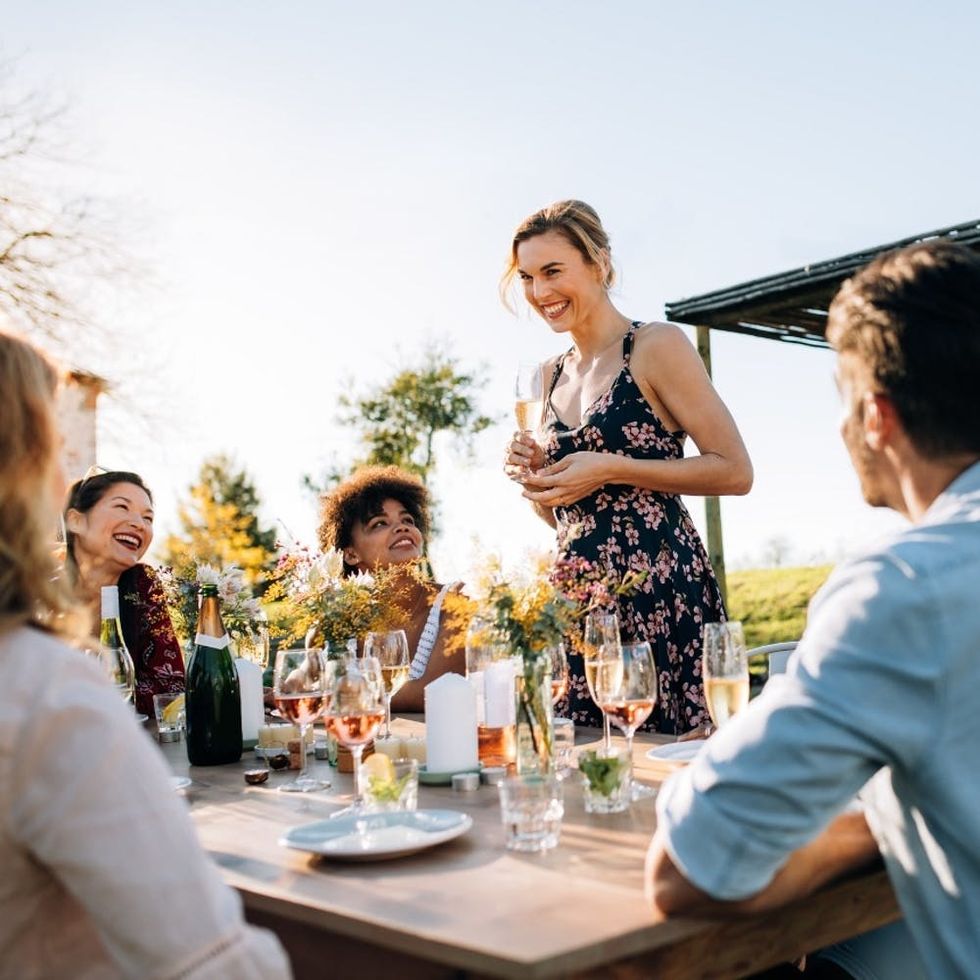 The Ultimate Maid of Honor Duties Guide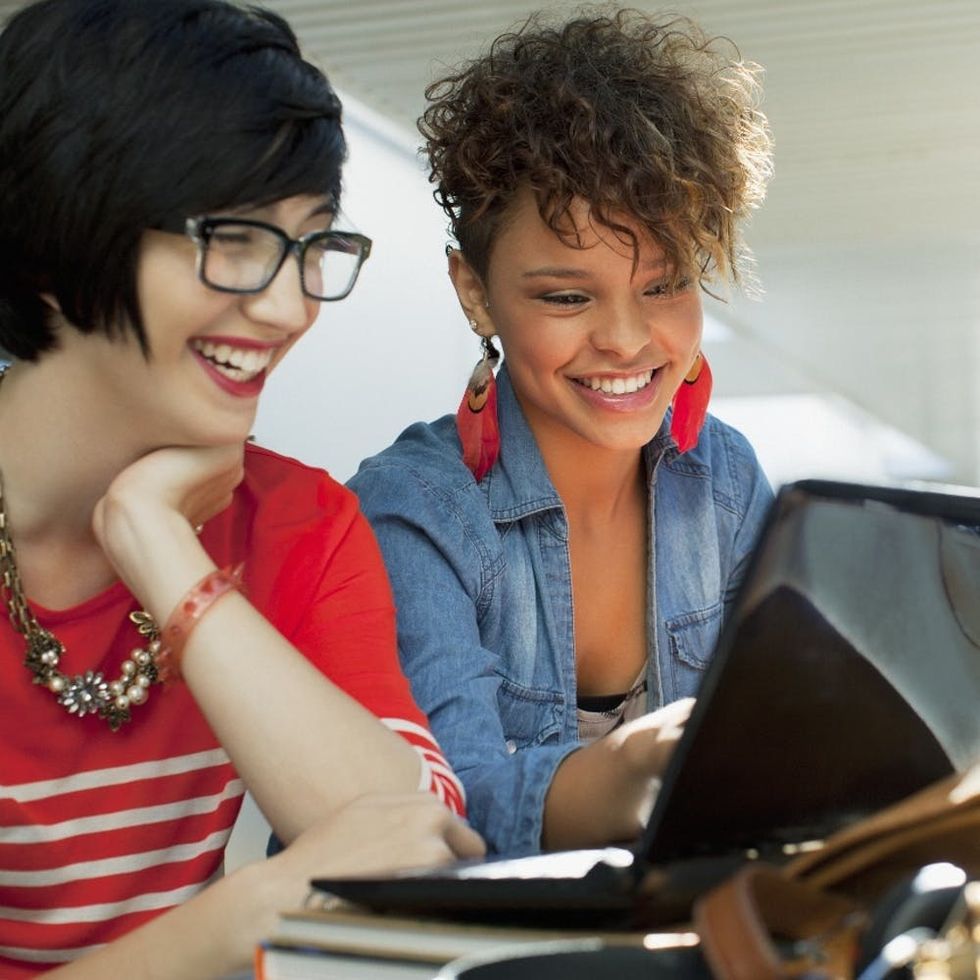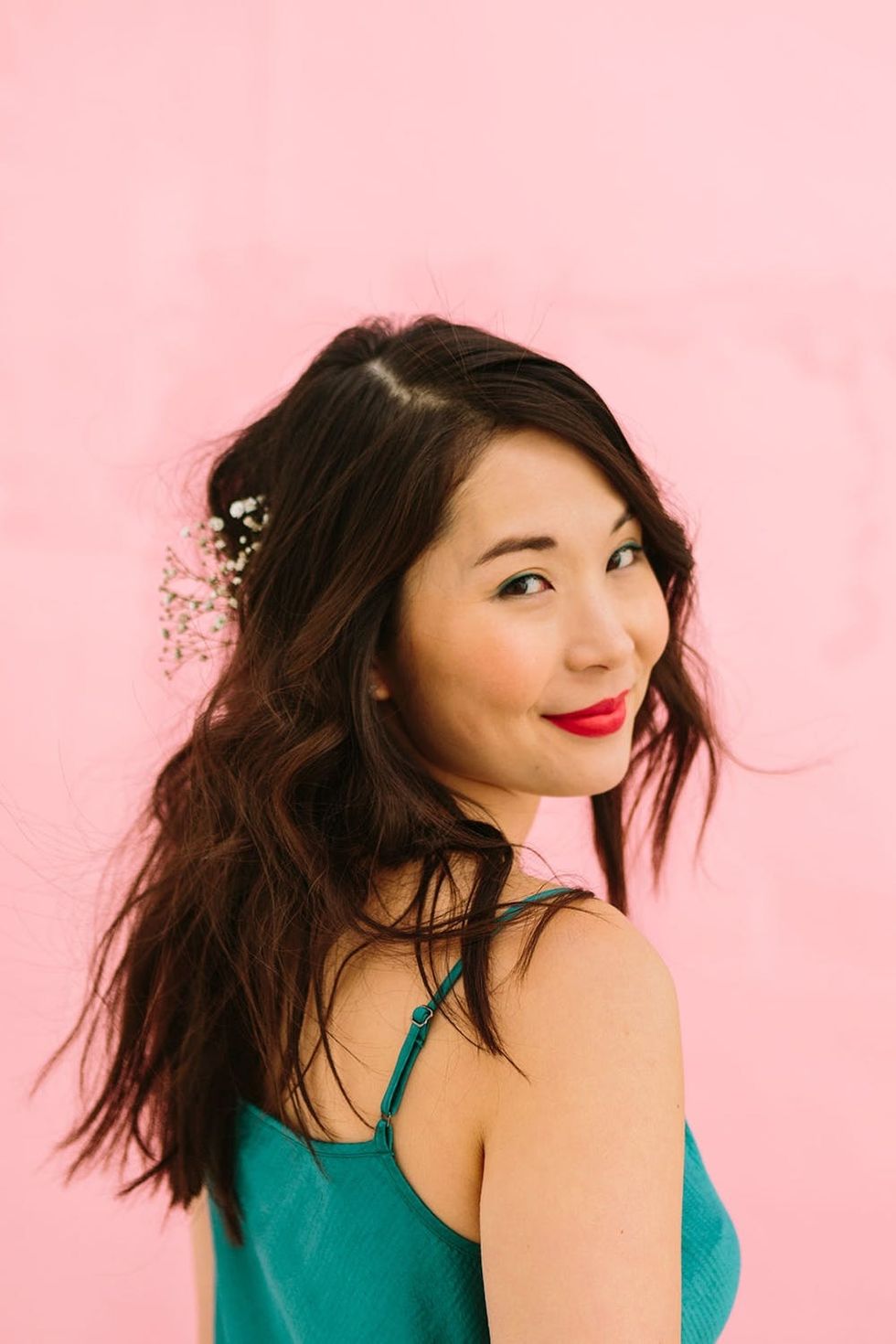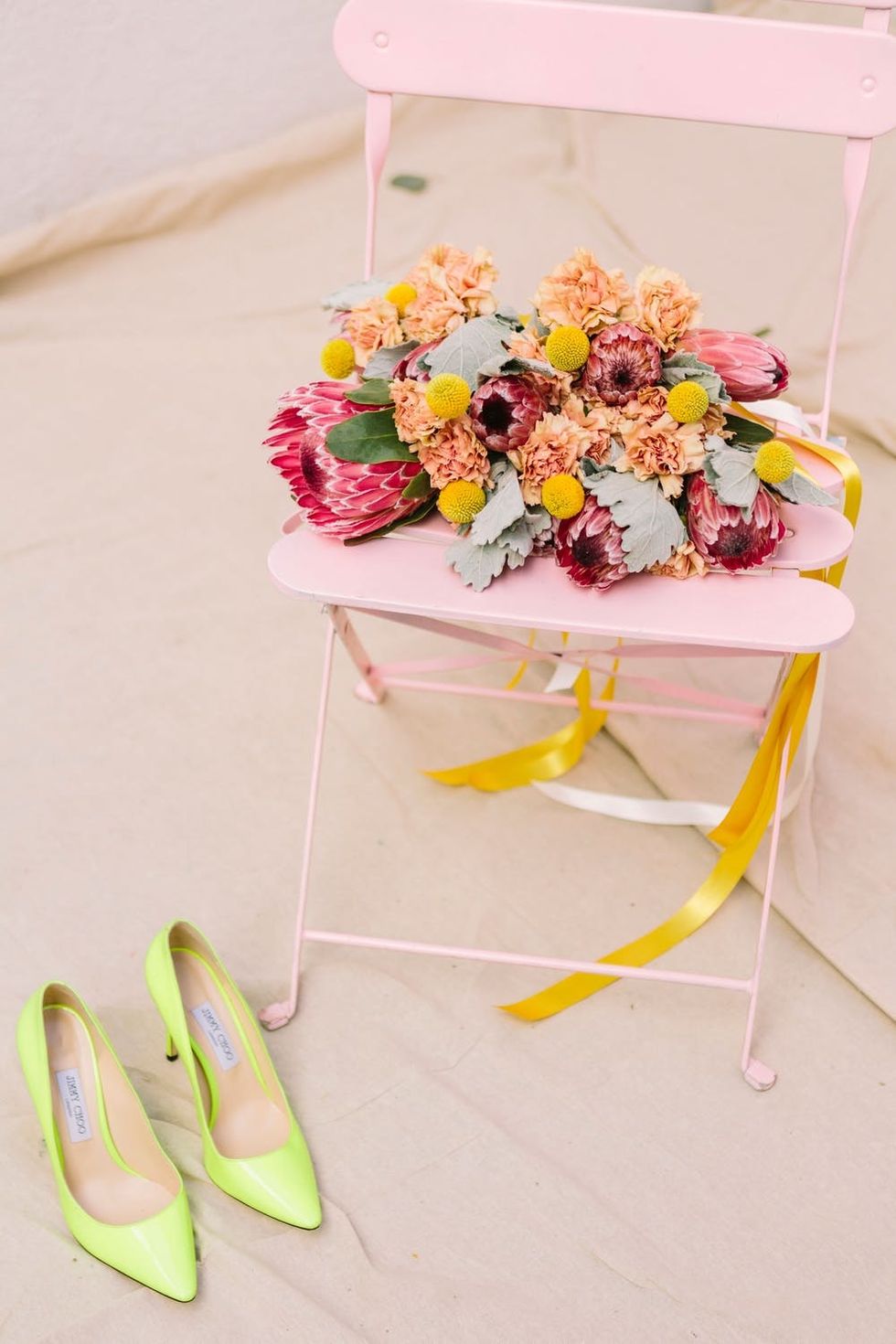 Looking for even more wedding inspiration? Check out Brit + Co Classes to learn how to personalize your special day by channeling your creativity, checking some things off your to-do list, and staying within your budget.
Creative Calligraphy Challenge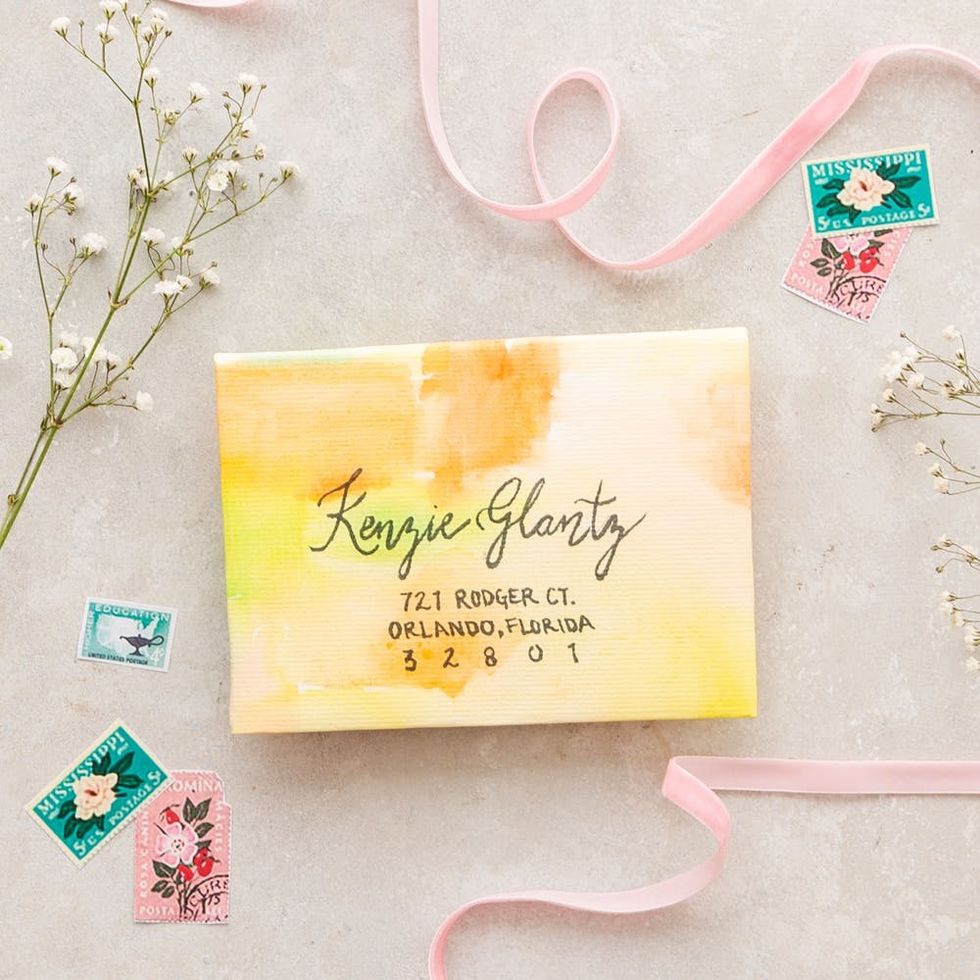 How To Become A Wedding Photographer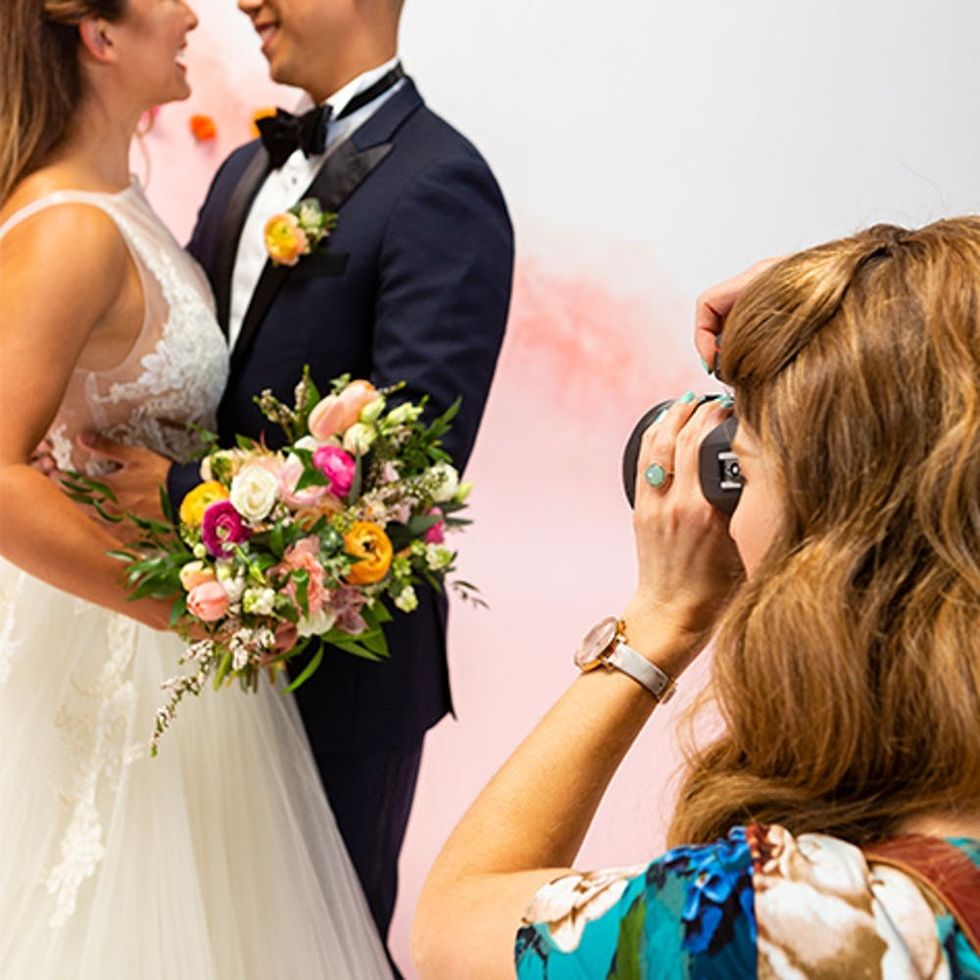 Intro To Chalk Lettering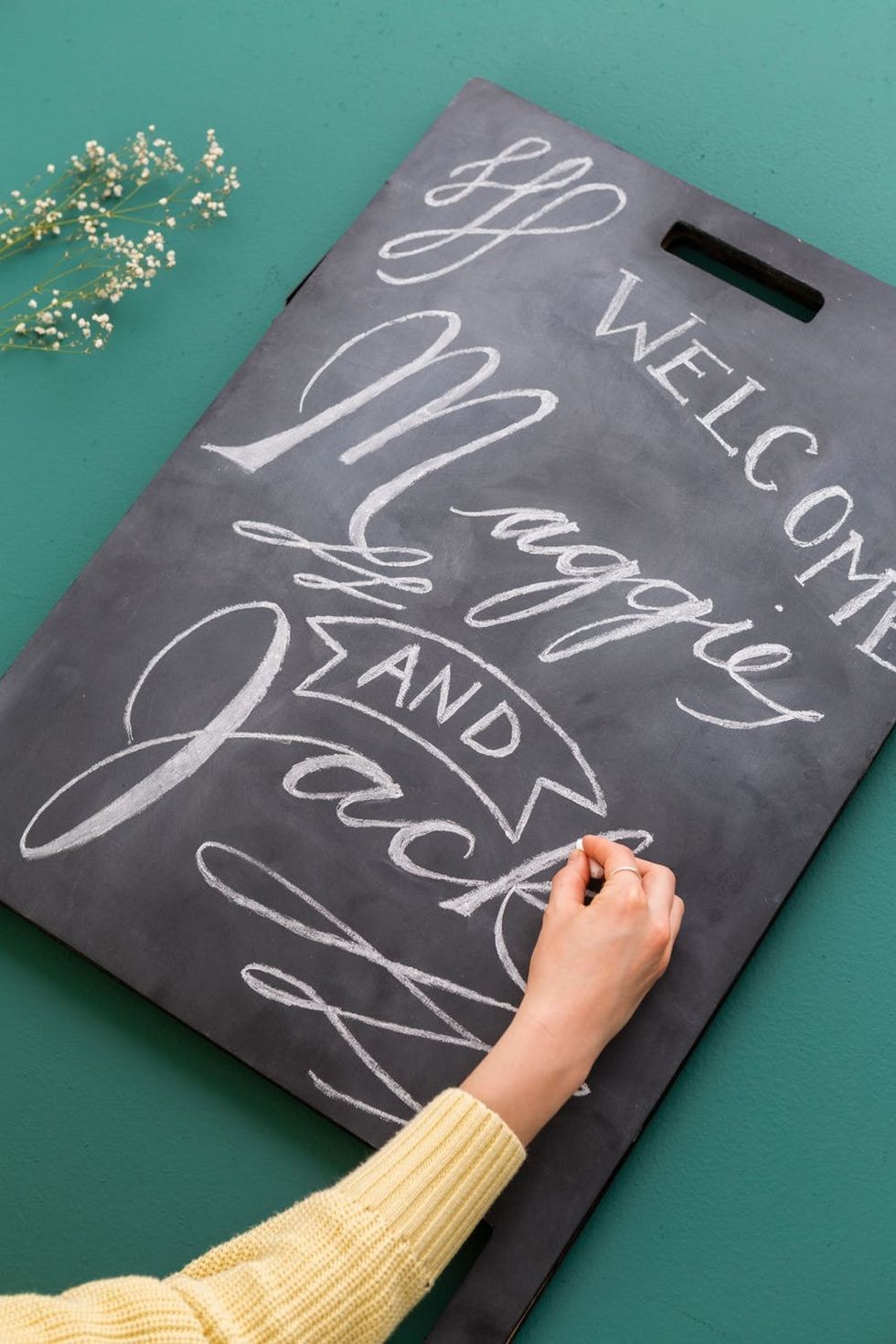 Flower Arranging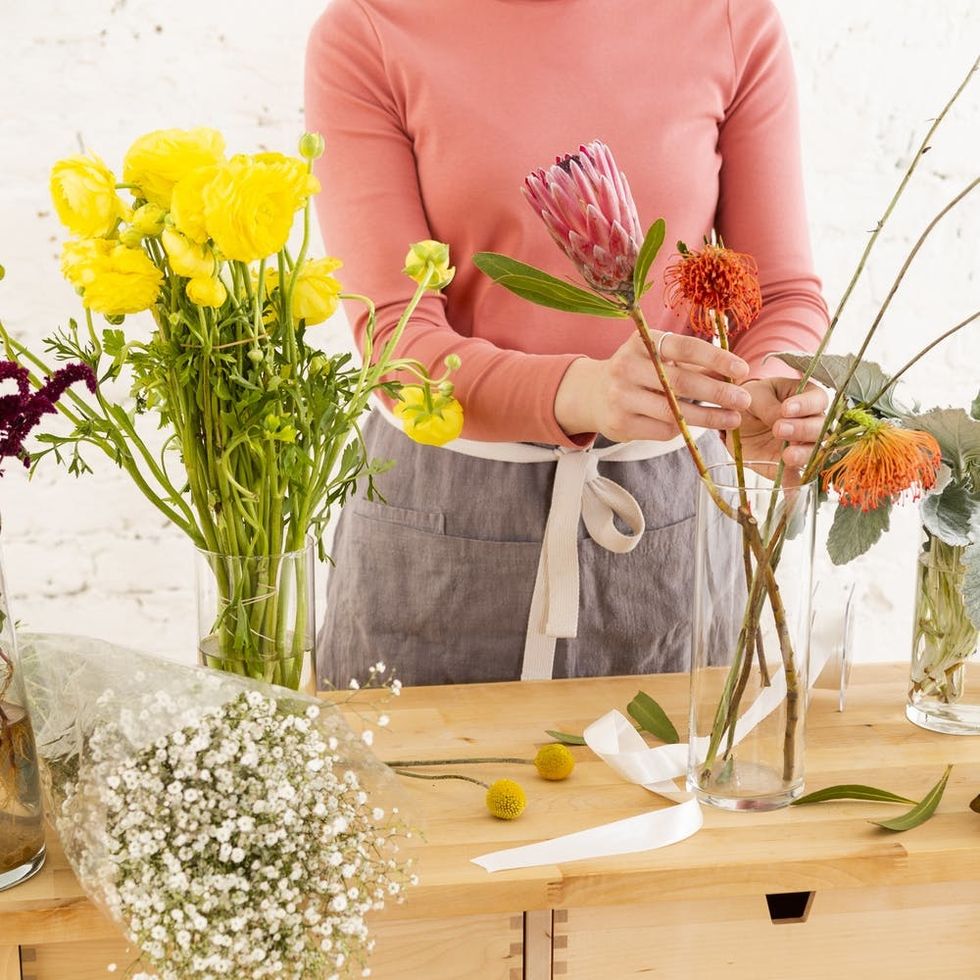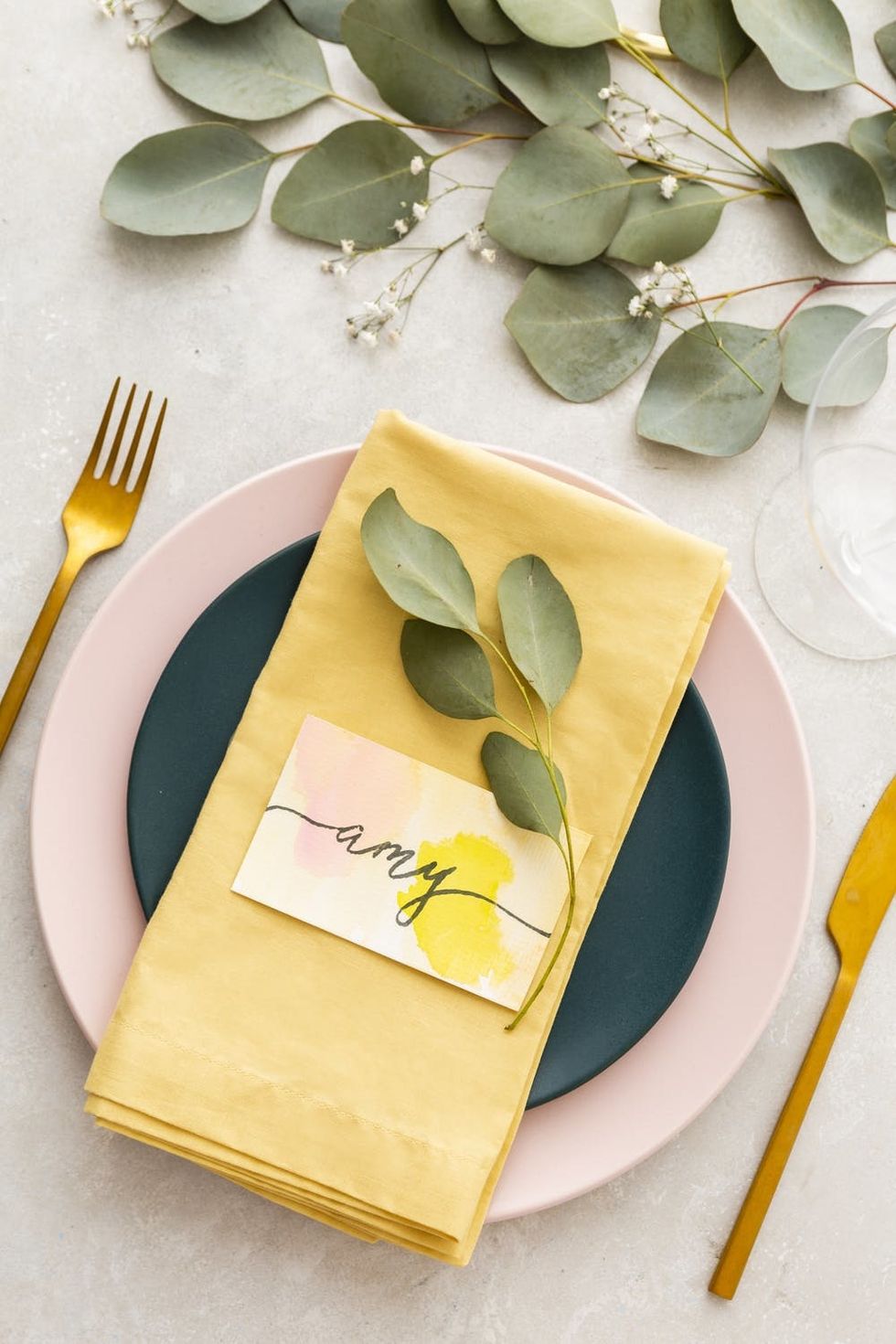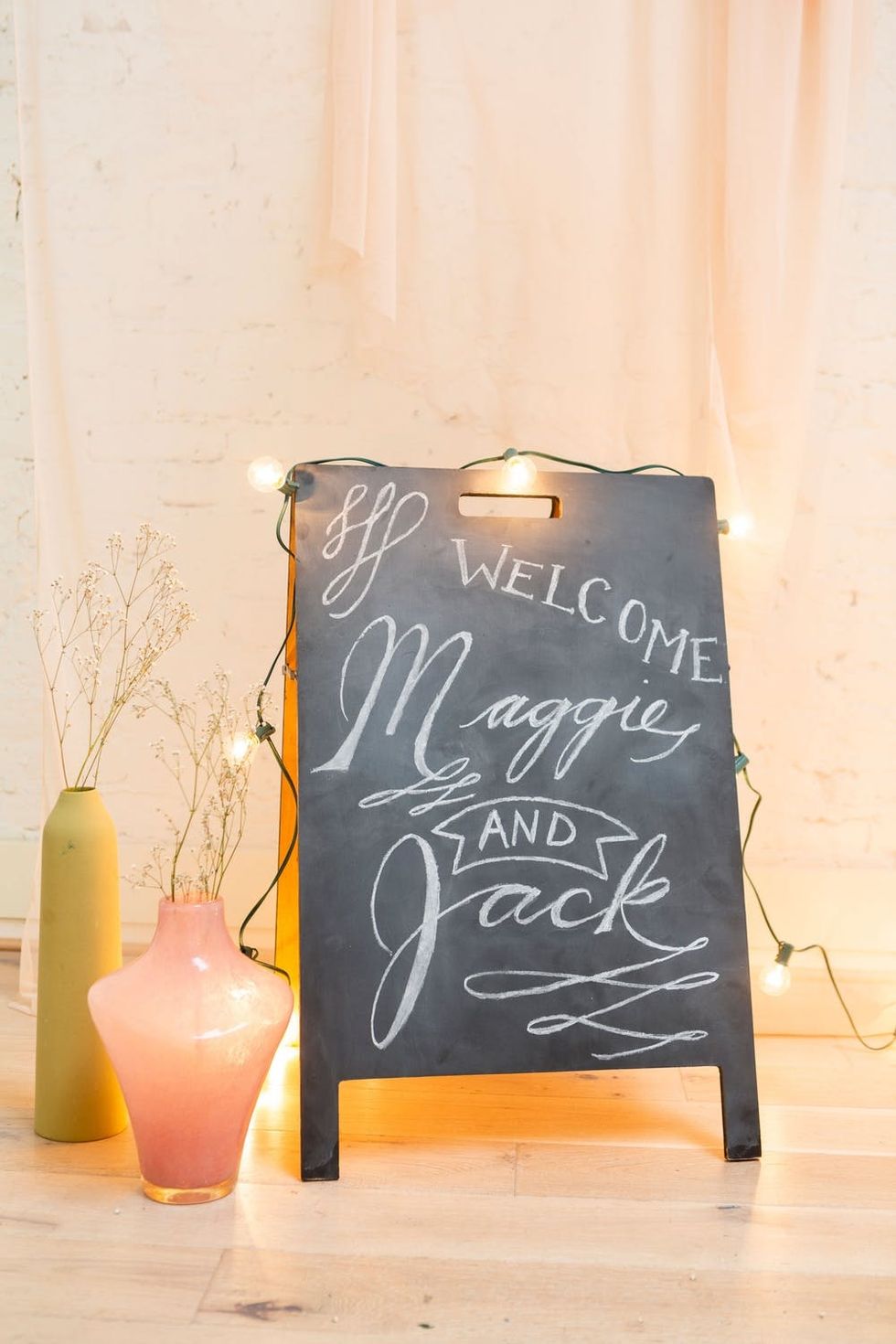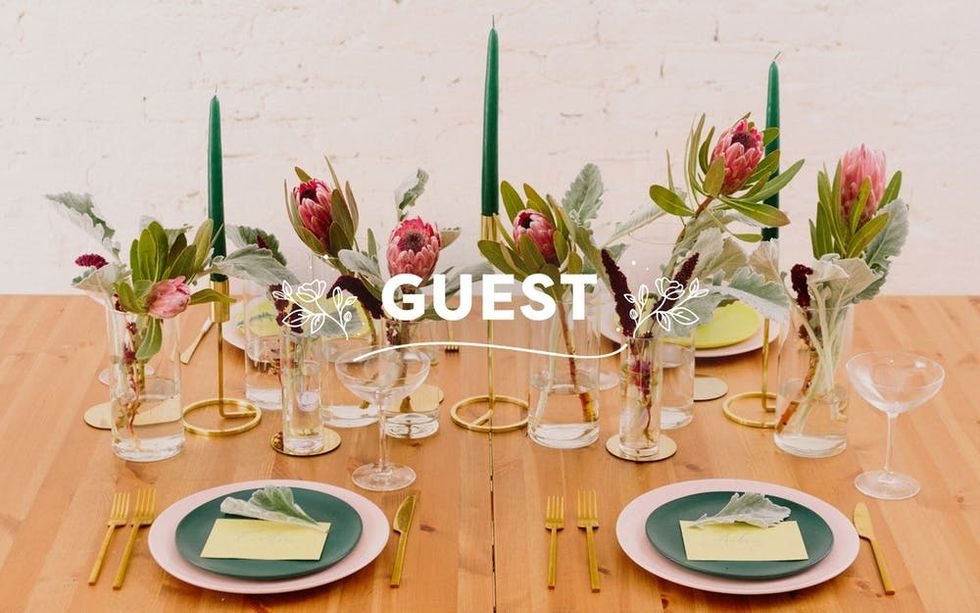 You've sent your RSVPs and are ready to rock, so what's next? It's time to get prepared! We've got stand-out fashion ideas, etiquette dos and don'ts, useful money-saving tips, ideas for personalized, off-the-registry gifts.

Stop recycling the *same* wedding guest look year after year, and opt for unconventional silhouettes like jumpsuits, co-ords, and long-sleeved dresses.
23 Winning Wedding Guest Outfit Ideas That Don't Include a Dress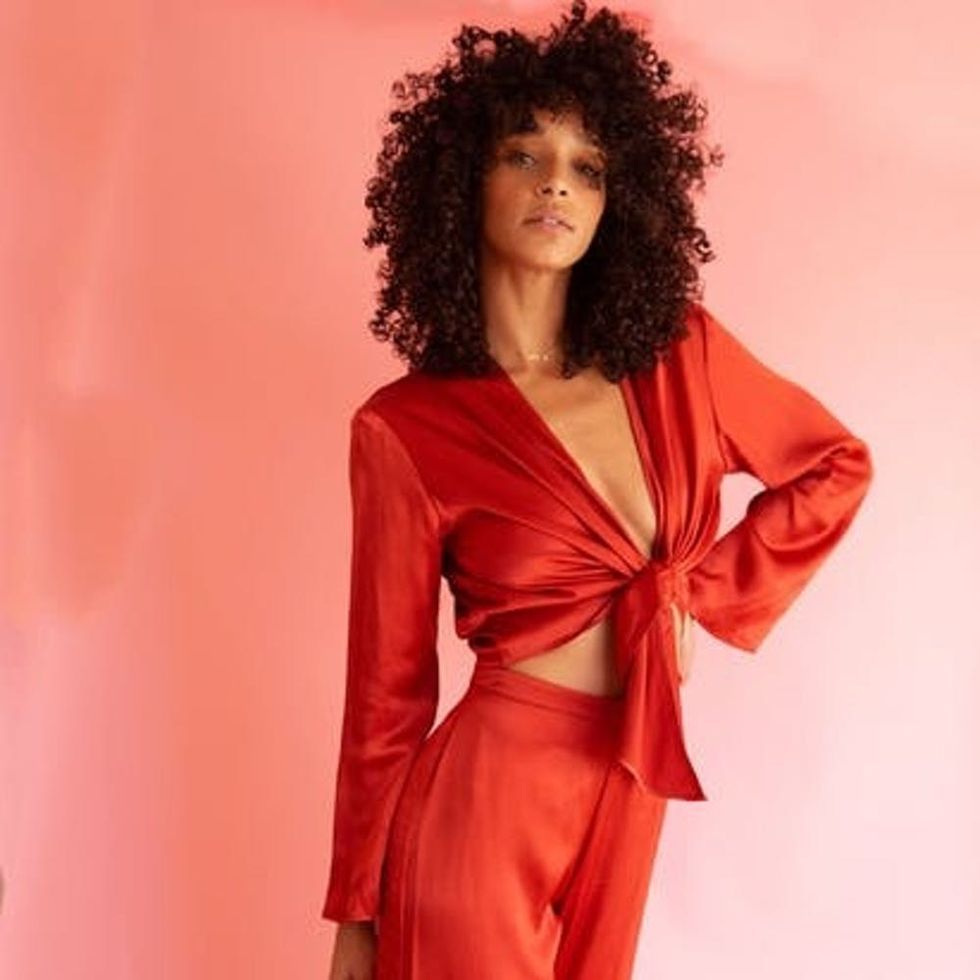 15 Long-Sleeve Wedding Guest Dresses That Are Totally Sexy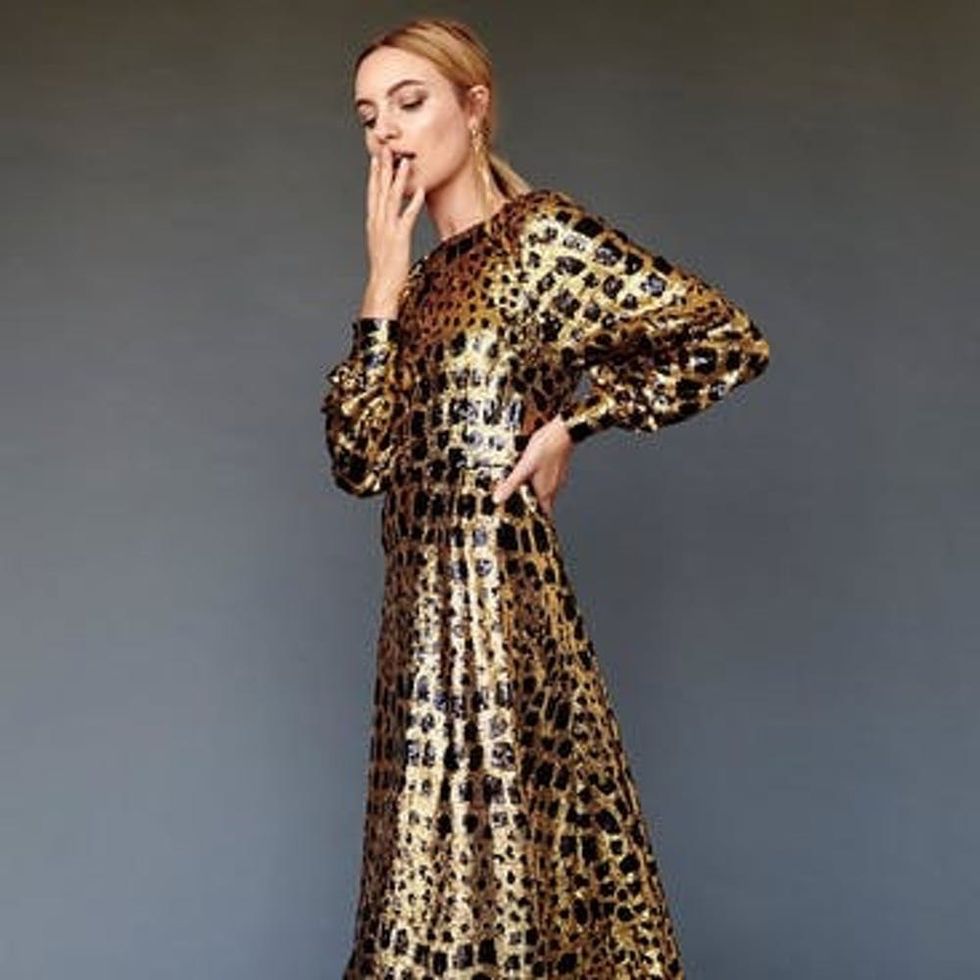 The Best Shapewear to Wear With Summer's Trickiest Wedding Guest Dresses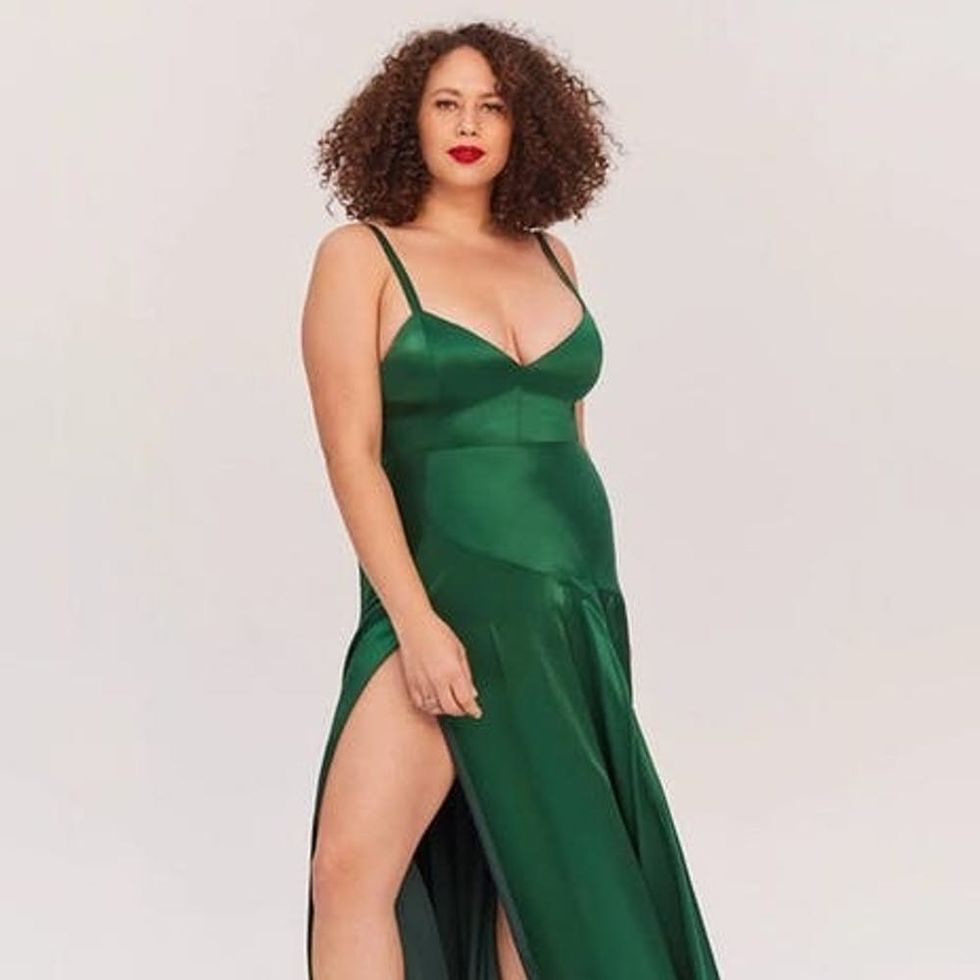 16 Wedding Guest Outfits for Babes With Big Boobs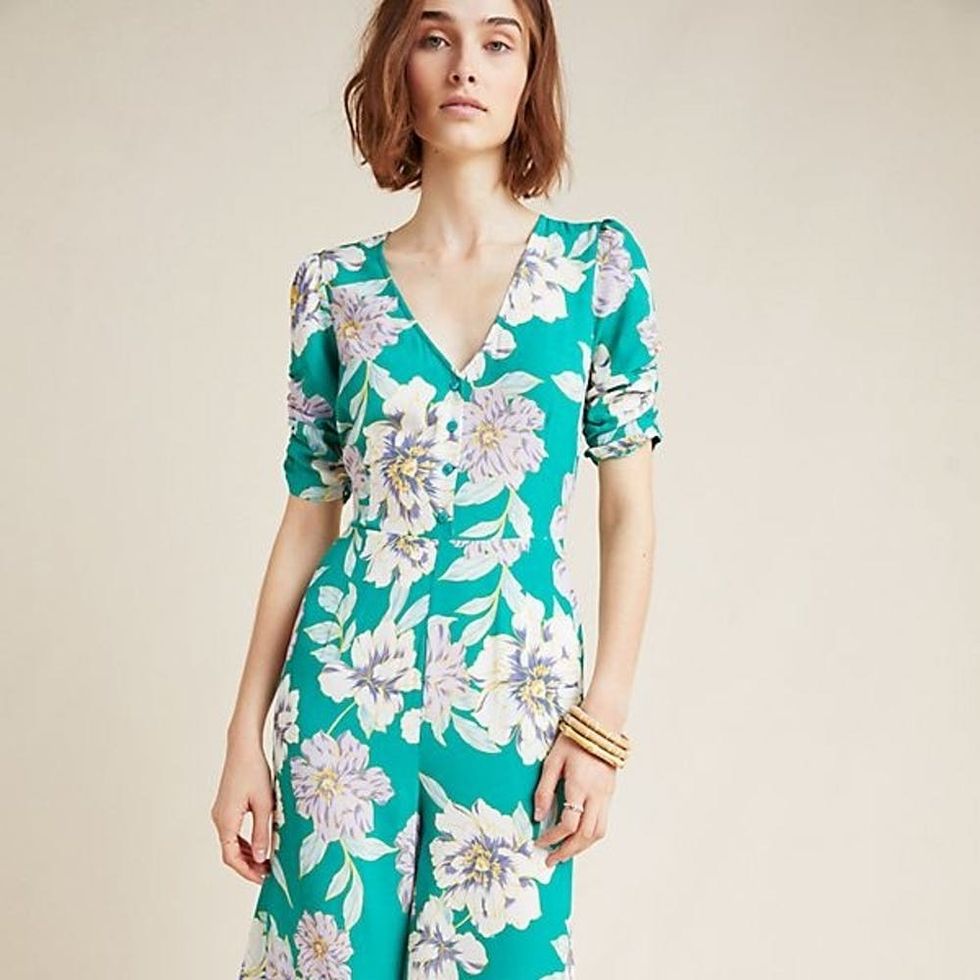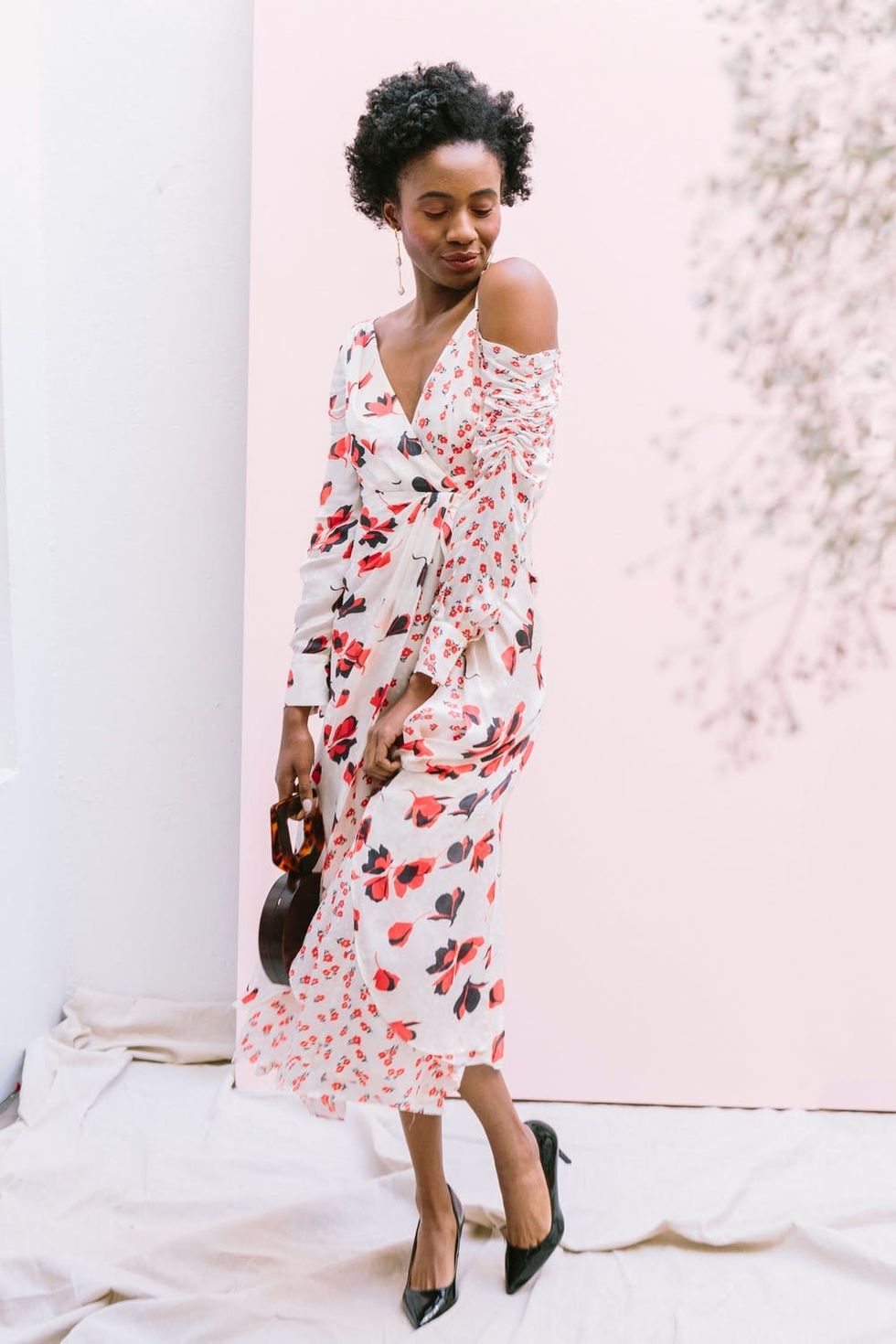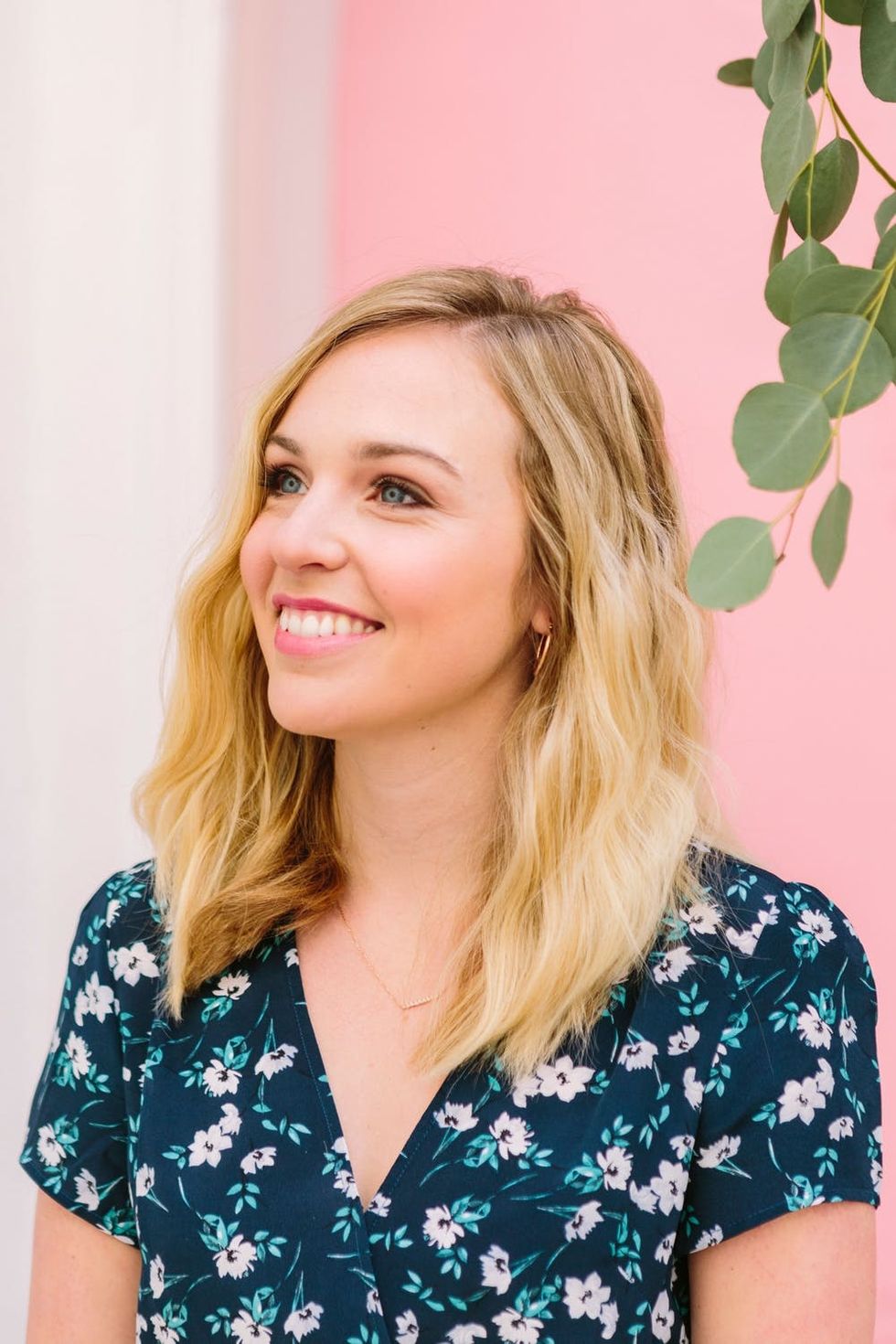 How do you avoid blowing your budget with so many ceremonies to attend? Is it rude to ask for a plus one? Should you bring your little one along? We answer these questions and more so that you can master the guest game once and for all.
9 Tips for Saving Money As a Wedding Guest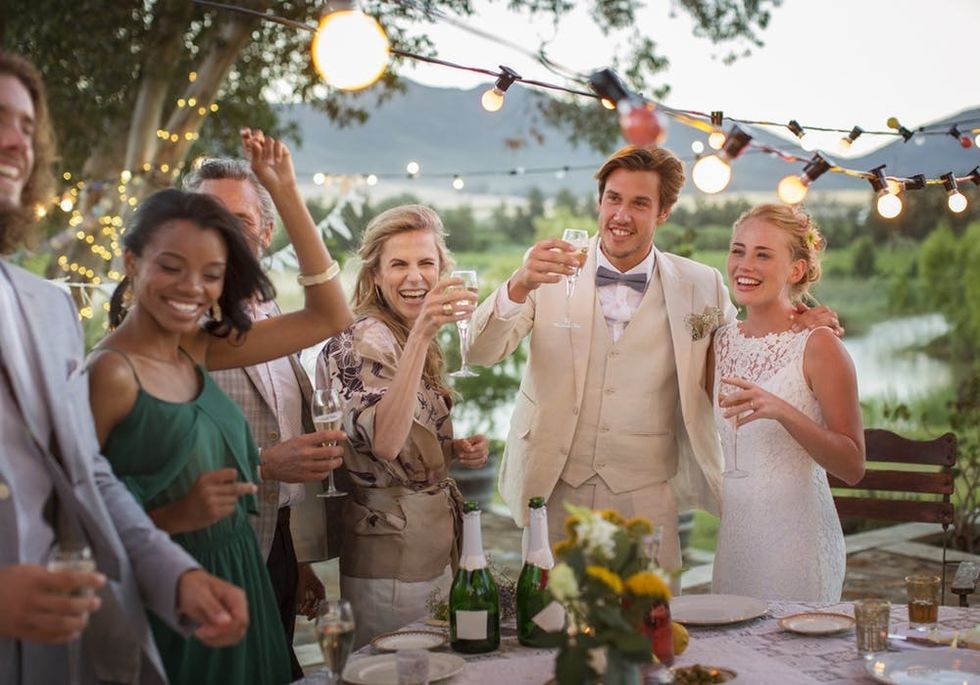 Wedding Etiquette: The Dos + Don'ts of Bringing a Plus-One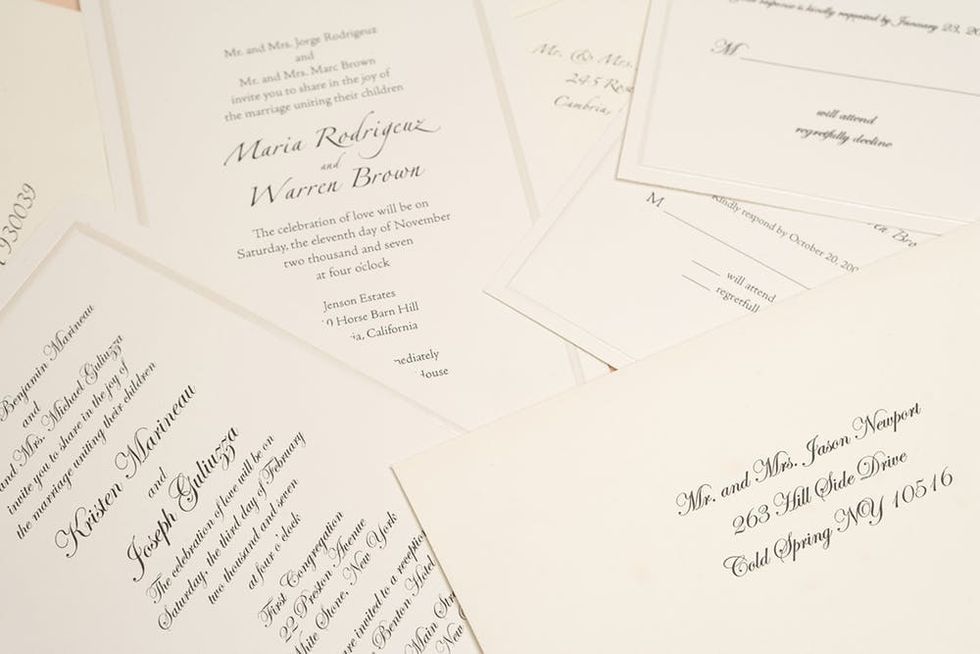 How to Survive Wedding Season When You're Single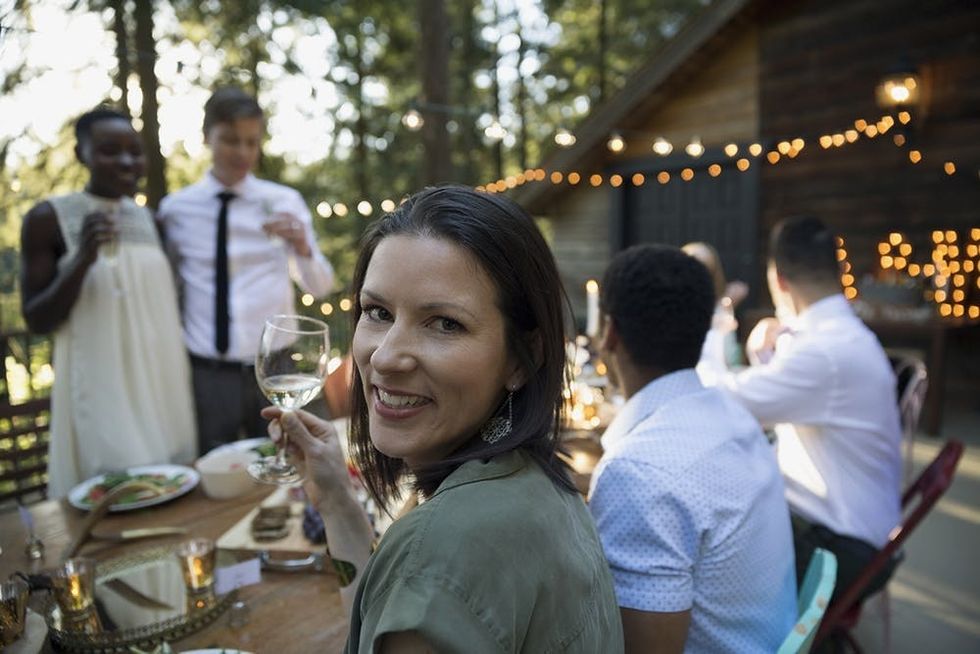 6 Things to Consider Before Bringing Kids to a Wedding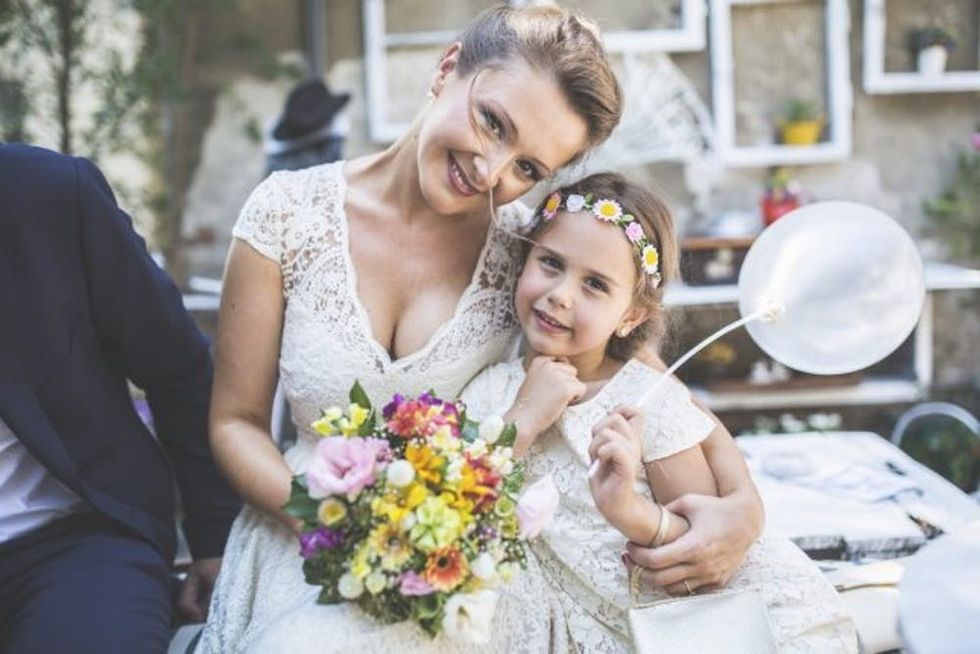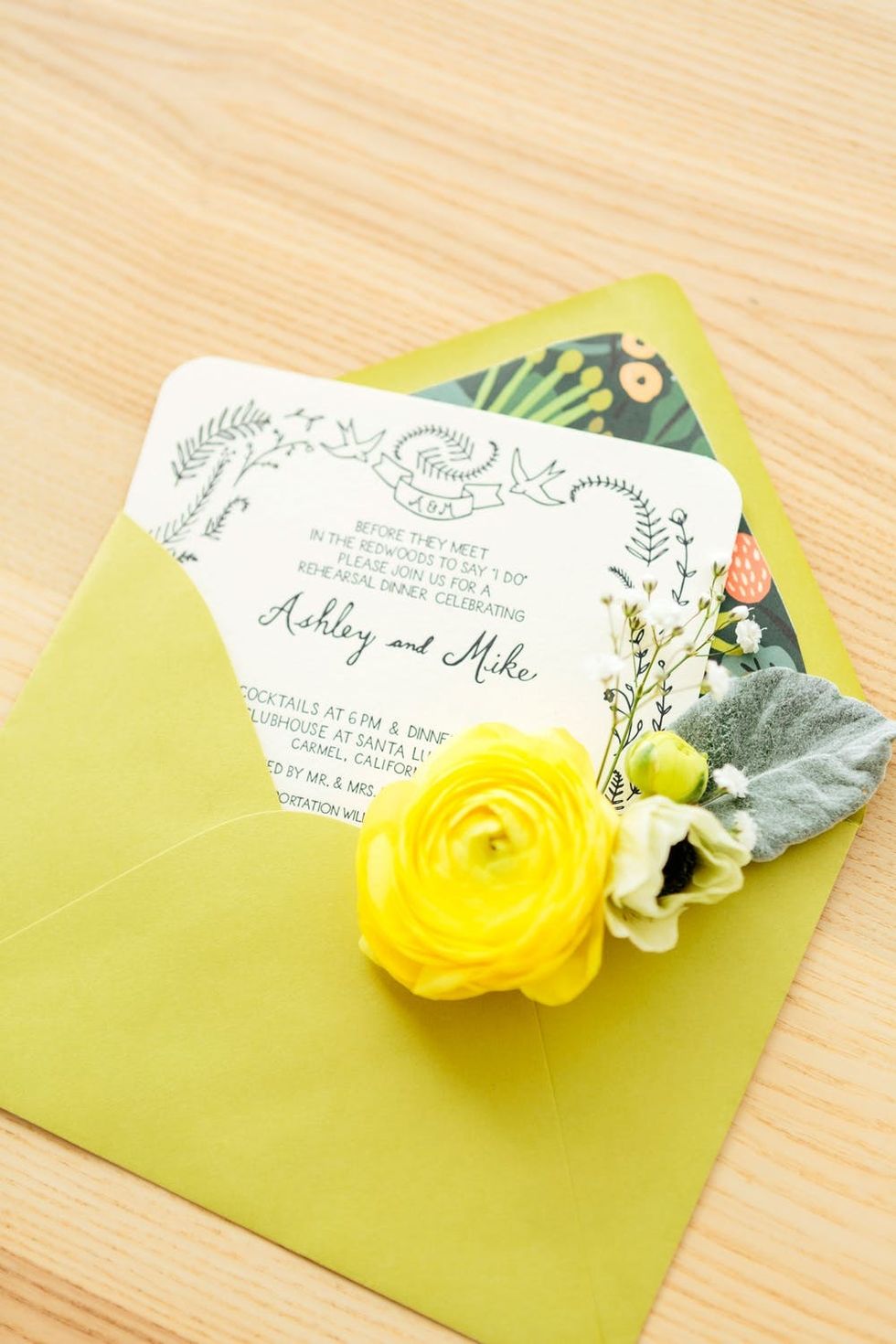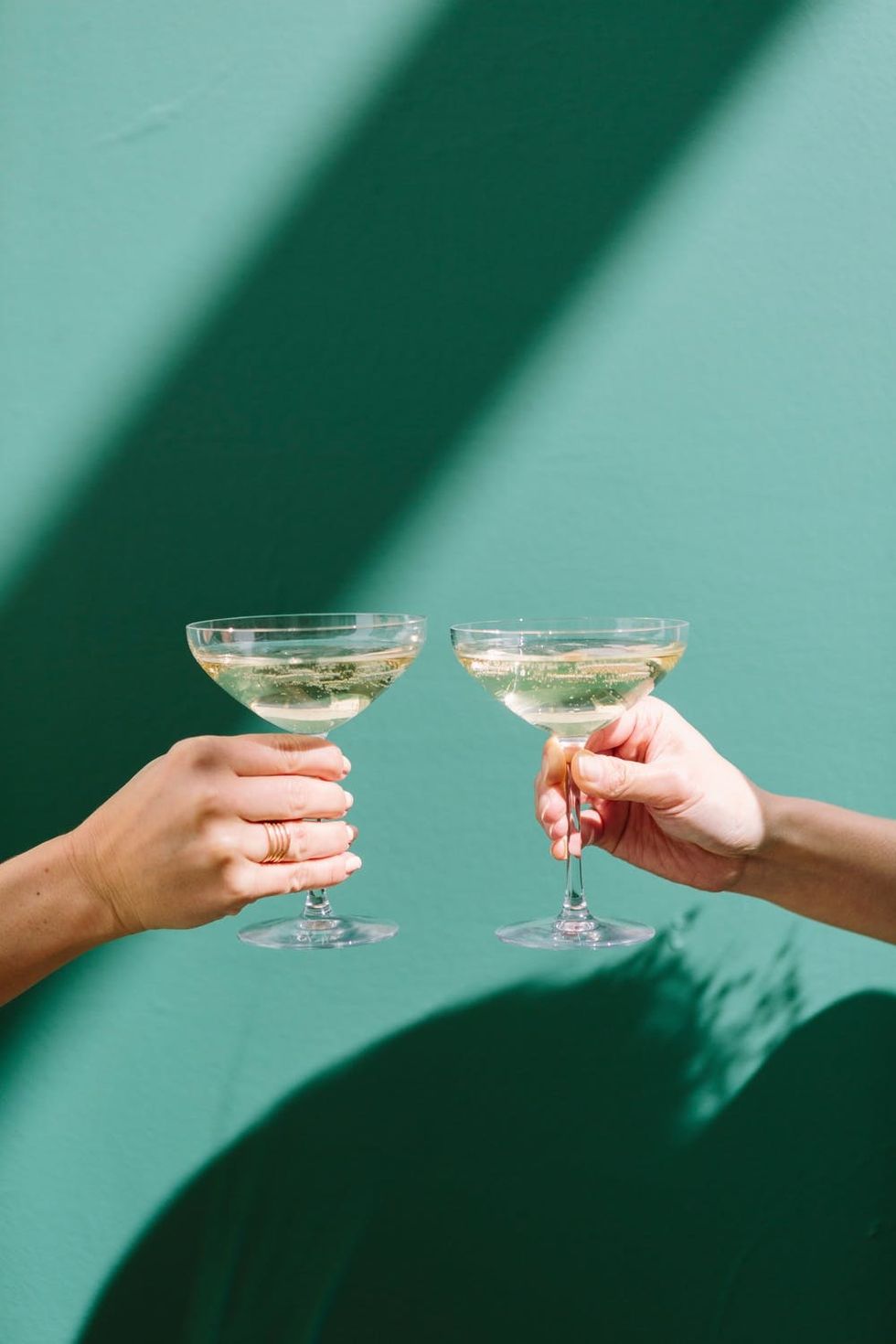 Skip the registry in favor of personalized gifts that your favorite couple will adore. Stand out from the rest of the wedding crowd with trendy items, hip gadgets, and even some creative DIYs.
14 DIY Wedding Gifts for Every Couple on Your List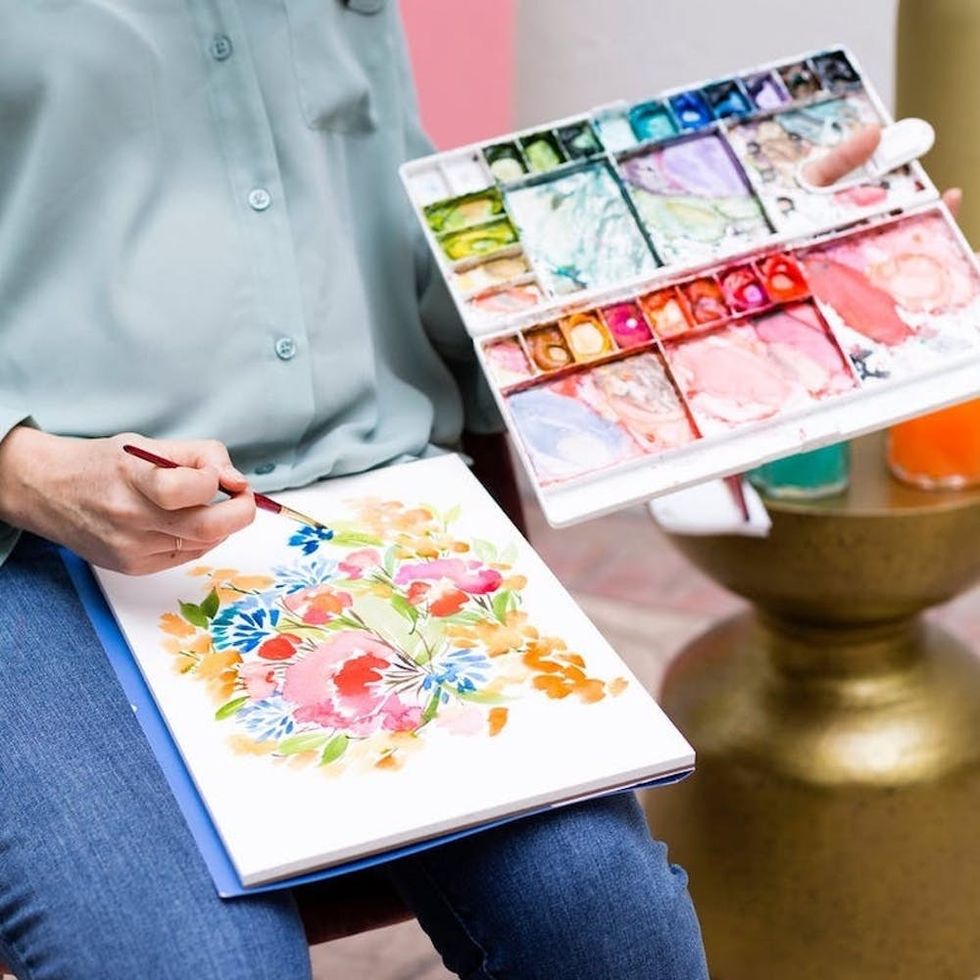 16 Off-the-Registry Gift Ideas for Your Favorite Hip Couple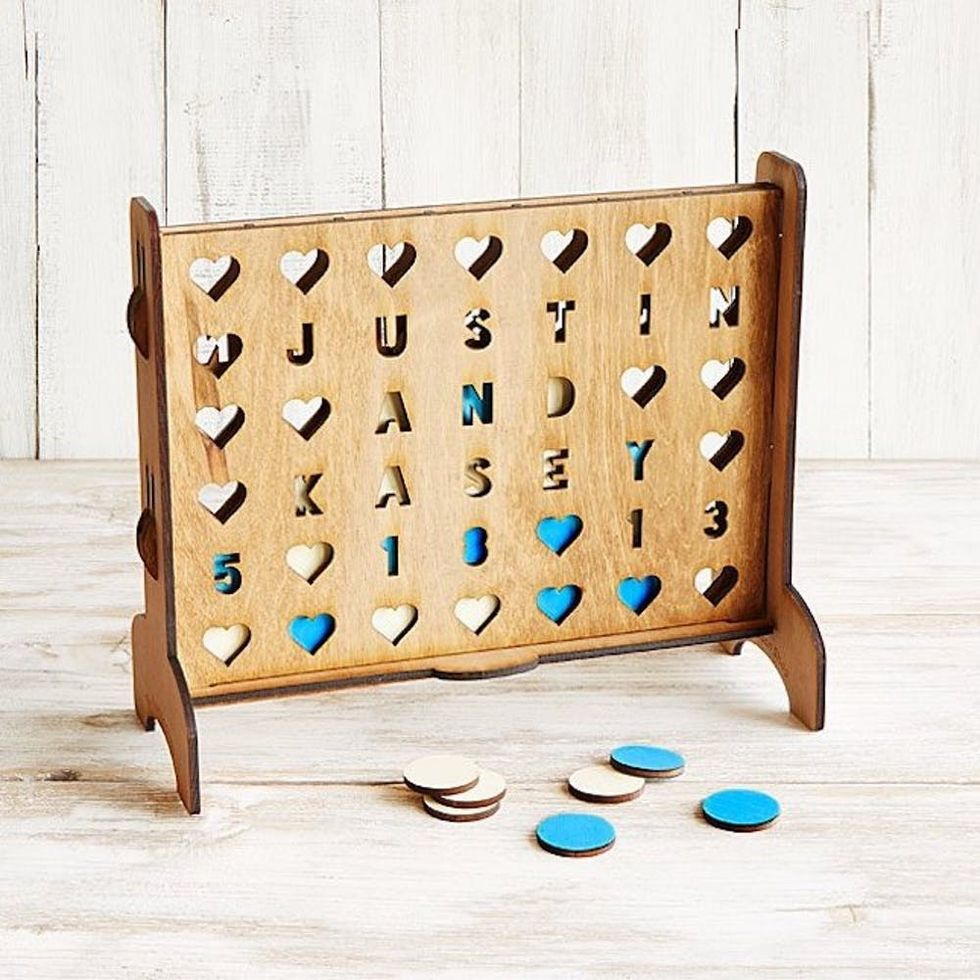 These Are the Top Wedding Gift Trends for 2019, According to the Pros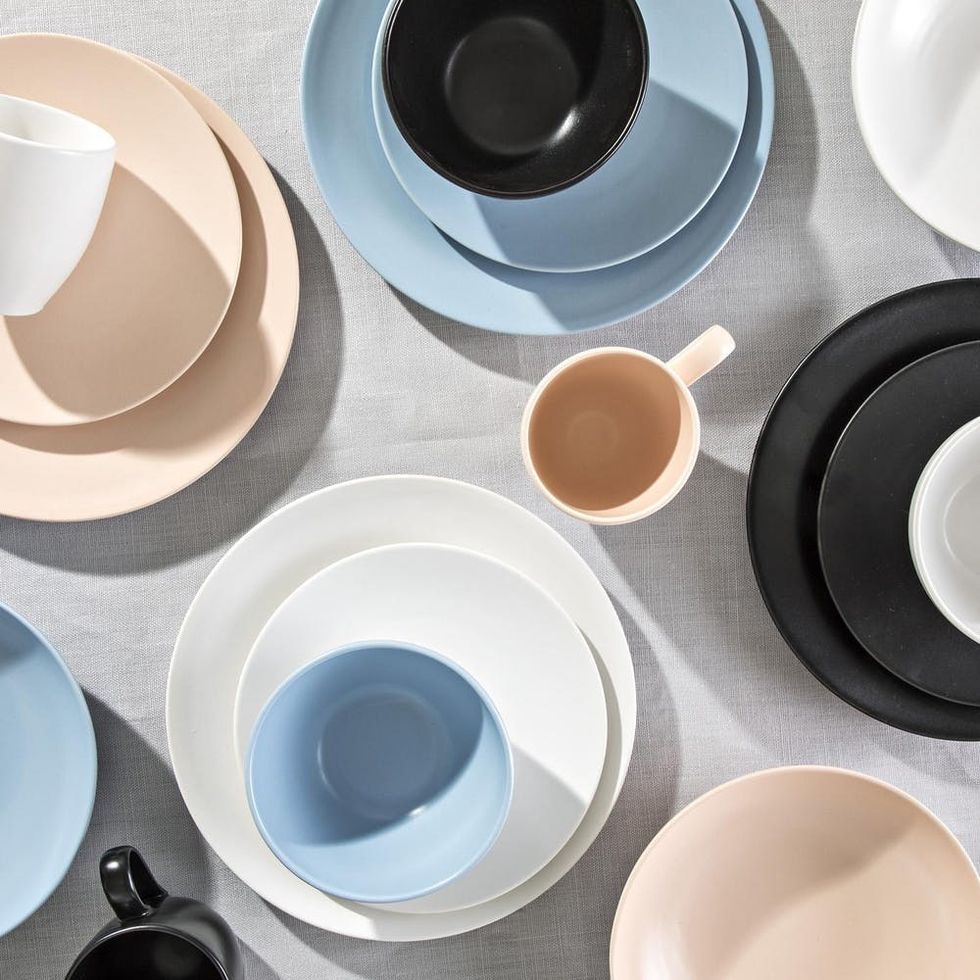 5 Off-Registry Wedding Gift Ideas to Stand Out from the Crowd in 2019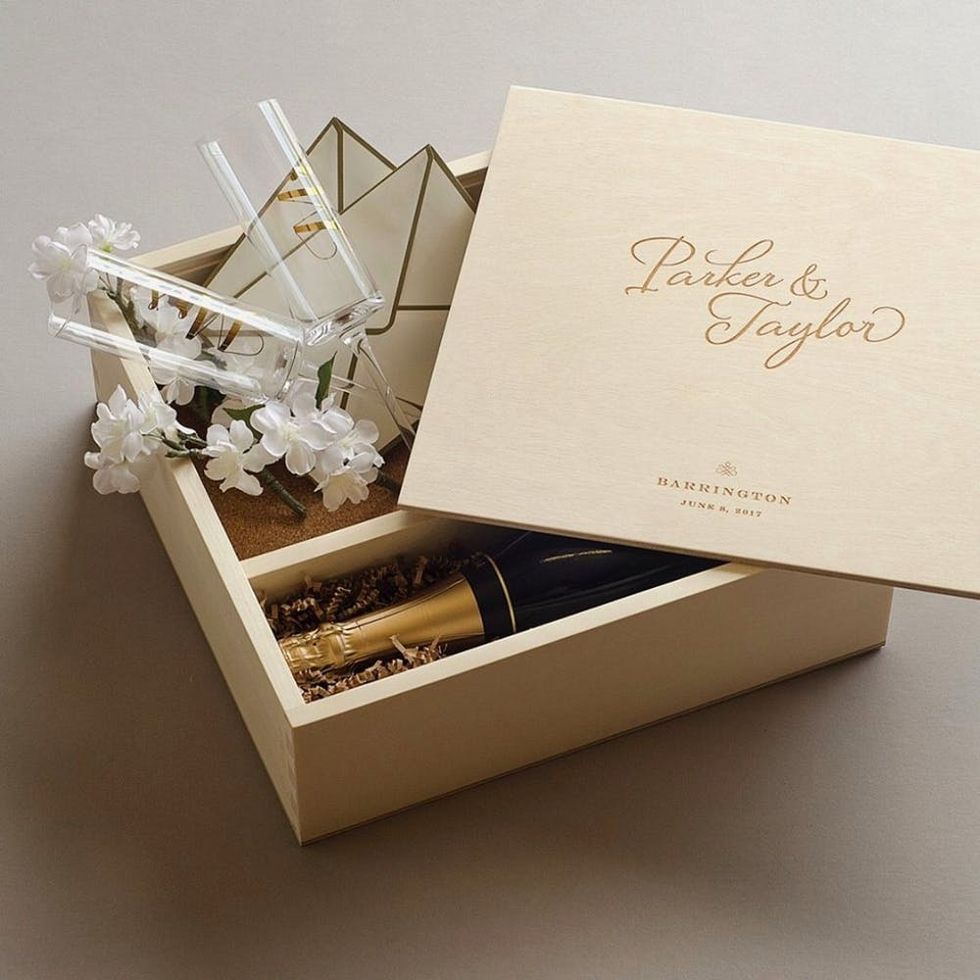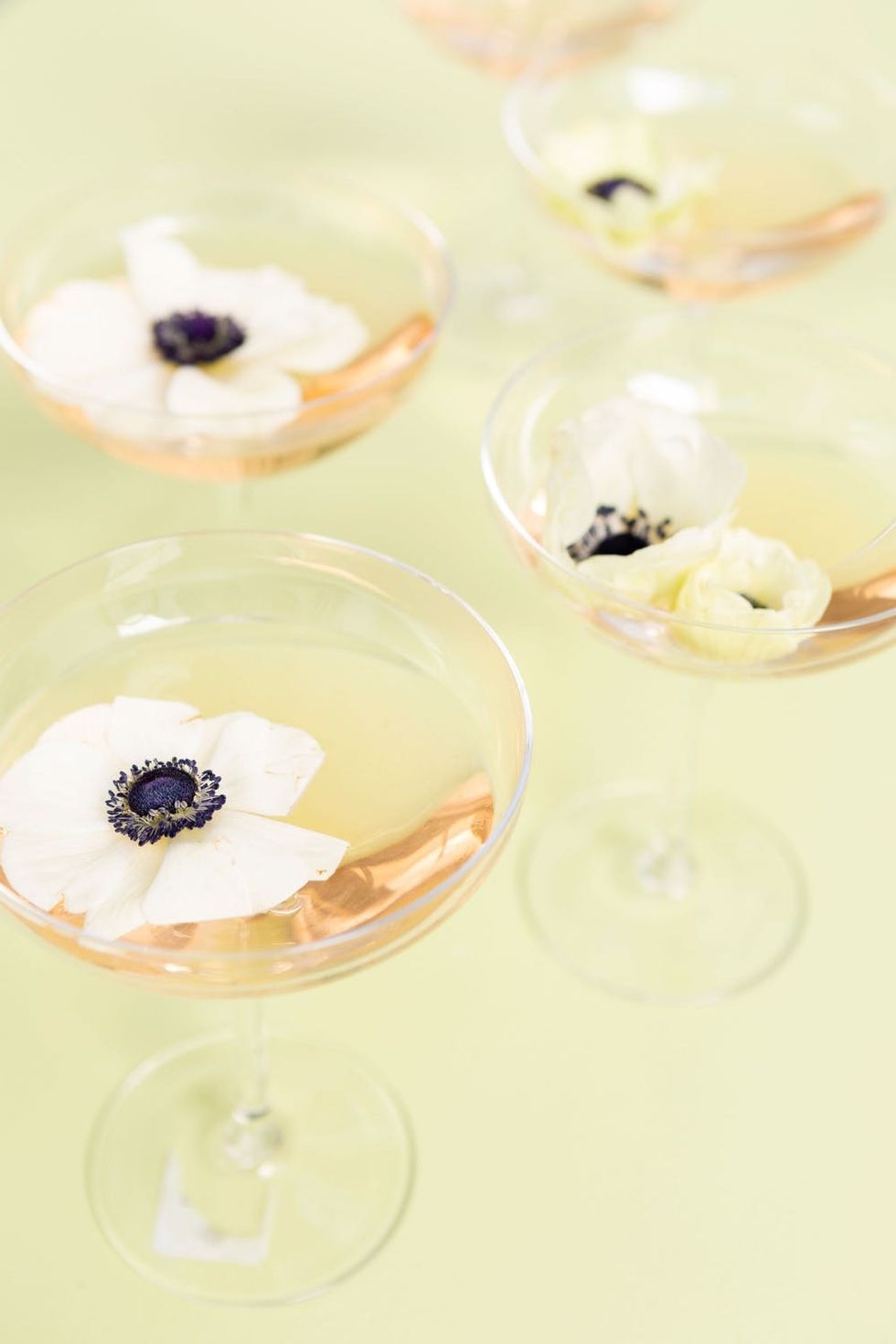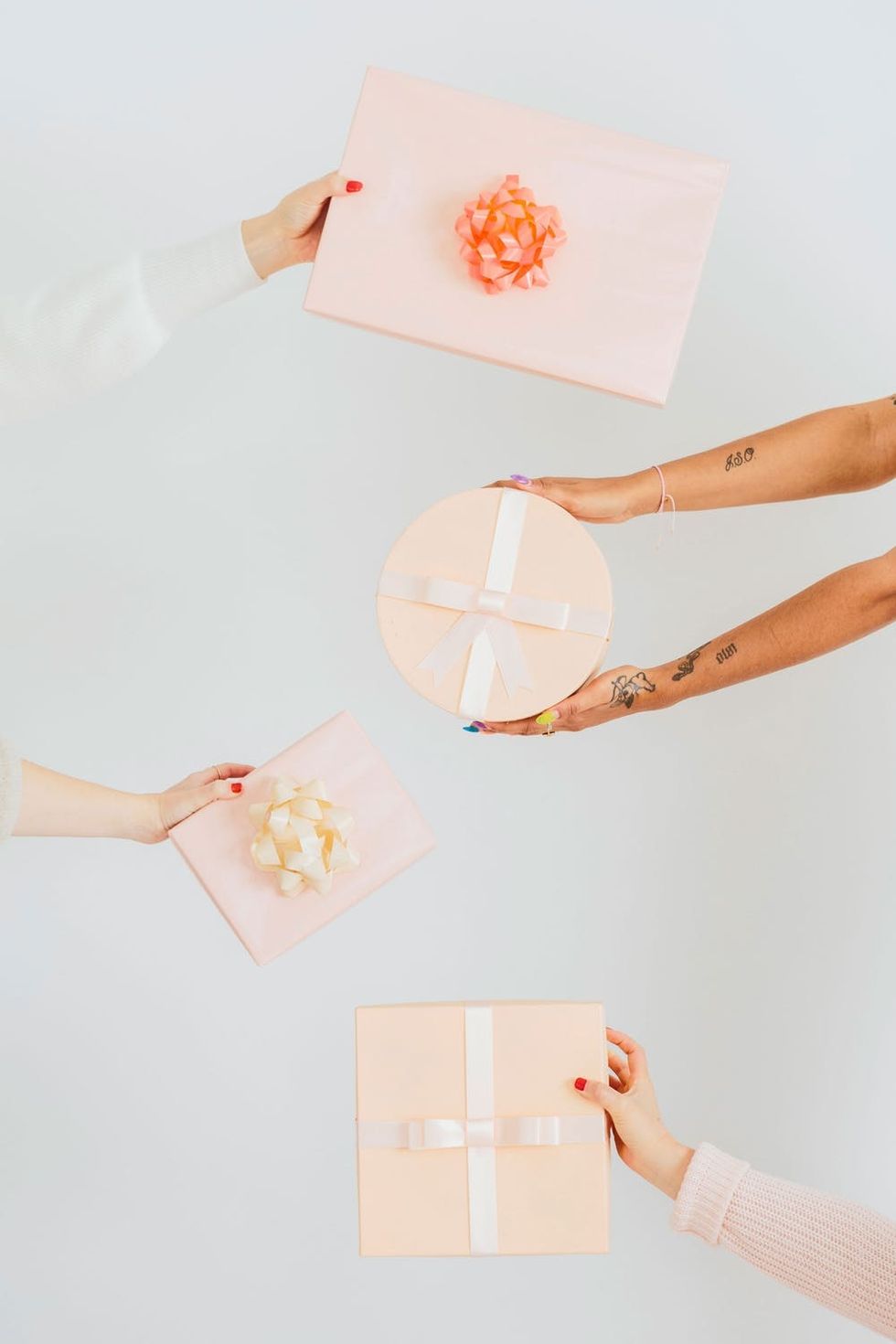 Written and Styled By: Lindsey Graham-Jones and Zoey Washington
Set Design and Art Direction: Maddie Bachelder
Photographer: Brittany Griffin
Video: Alonna Morrison, Michael Sullivan, Ryan Shelley
Design Assets: Casey Callahan
Hair and Makeup: Misty Spinney
Models: Ashley Perlman, Anna Sun, Dana Soliman, Katie Markelz, Natasha Thomas, Ruth Aideyan
Brit + Co may at times use affiliate links to promote products sold by others, but always offers genuine editorial recommendations.