15 of the Kraziest Kardashian Moments of 2016
Dec 10, 2016
The Kardashian family has been in our lives in a permanent way for almost decade now, since their wildly popular reality show KUWTK premiered on E! in the fall of 2007.
---
We've watched Kendall and Kylie grow up, Kim become one of the most powerful media figures in the world, and been privy to Caitlyn Jenner's transgender journey, to name just a very few monumental life events the endlessly charming — and often highly criticized family — has shared with us.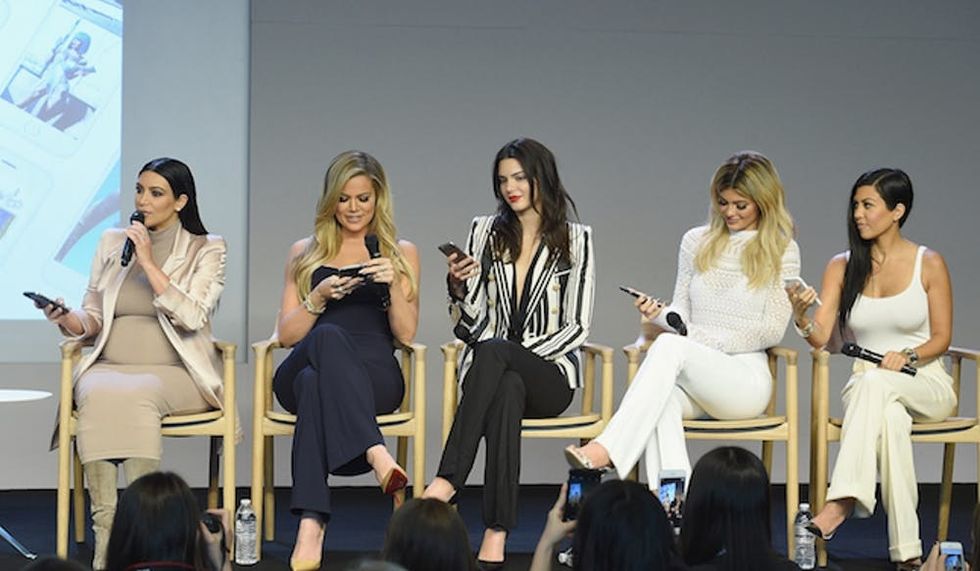 But while the KarJenner clan's stratospheric rise to fame makes them easy targets, this year, the family has gone through some wild and troubling times that have reminded us that behind all the contouring, they're still only human.
Here are some of the most memorable krazy Kardashian moments that happened in 2016.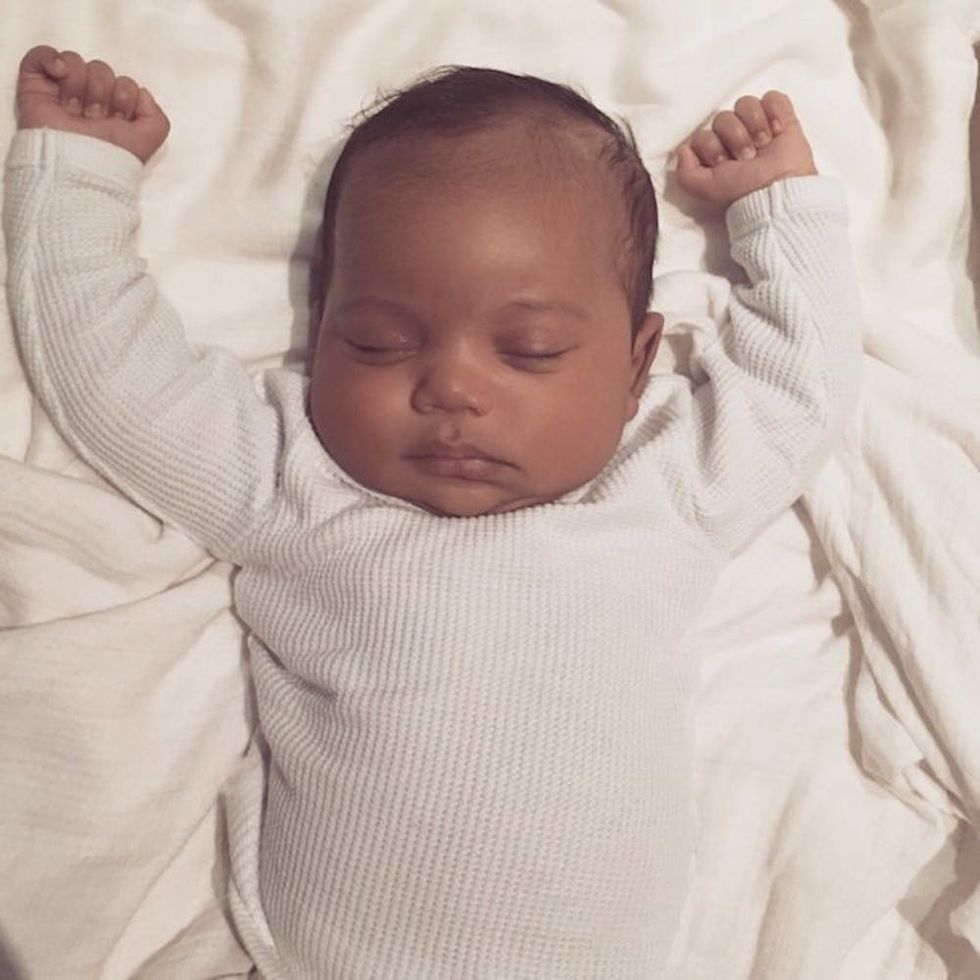 1. The Elusive Saint West's Internet Debut: It's hard to believe little Saint is already a year old. The Kardashians celebrated with a low-key party at home, which is sort of in keeping with Saint's low-key internet presence. While big sis North West might be the star of many of the KarJenner's Instas and Snaps, Saint is hardly seen. We got our first look at the littlest West earlier this year, two months after he was born. And, naturally, he was SO SQUISHY AND ADORABLE. (Photo via KimKardashianWest.com)
2. Rob and Chyna: Rob and Blac Chyna started dating in January, and their relationship has filled our year with more drama than we could ever have guessed. Never even mind that Chyna is the ex-girlfriend and baby momma of Rob's sister Kylie's boyfriend Tyga (You follow? PHEW), but their explosive reality show, social media wars and family problems made for a stressful year, to say the least. It's not like they weren't without their sweet moments — especially their adorable new daughter Dream Renee — but man, we need a breather.
3. Kim Broke the Internet (Again): Remember when Kim posted a nude selfie that ACTUALLY broke the internet because people couldn't handle Kim posting nude pictures of herself? #neverforget
4. Kylie and Tyga's Breakup: And engagement? Kylie and her brother's fiancée's ex, Tyga, are notoriously on-again/off-again, and when they broke up in the spring, it at LEAST inspired a super sweet sisterly moment between Kylie and Khloe, reminding us all just how and why these KarJenners really are #goals. Not only did the breakup not last, but when the two were initially thought to be back together in the summer, Kylie was sporting a MASSIVE diamond that many thought was an engagement ring. Throw in an extravagant birthday gift for Kylie that MIGHT get Tyga in big trouble, and you've got a whole host of unforgettable moments for these two.
5. Two Words: Lip Kits: Kylie's cosmetic empire is one of the things she's best known for, and for a minute there it seemed like it could all come crashing down. It was revealed in the summer that the, erm, not cheap kits were hardly of great quality. But based on that Christmas kit, we don't suspect the Kylie kosmetic kraze will die any time soon.
6. #ReceiptGate: Now, the story that dominated entertainment news for what felt like MONTHS — Kim Kardashian leaked the phone call between Taylor Swift and Kanye that revealed Tay HAD in fact given Kanye permission to use less-than-flattering lyrics about her. Some think that Taylor's own crazy relationshipdrama(s) this year was all in an effort to sweep this under the carpet, to no avail. You come at Kanye, Tay, you best not miss.
7. Kris Jenner's Car Accident: Though Kris is behind everything her family does, she doesn't make a lot of headlines of her own. One of the few times she did this year was when she was in a car accident. She was lucky and only suffered a minor wrist sprain (and some nasty car damage), but it was a scary moment for the family.
8. Kris Called Kim a Traitor: Another big headline for Kris this year is when she called Kim a f*cking traitor for styling Caitlyn Jenner for the EPSY Awards. It's not often cracks appear in the Kardashian family facade, and TBH, it freaks us the f*ck out. Let's move on.
9. That Diamond Tho: Kanye got Kim a second giant diamond engagement ring, because why not? Sadly, she didn't have it long — it was taken during her notorious Paris robbery.
10. Kim's Paris Robbery: The most memorable moment in the Kardashians' year. Kim's traumatic gunpoint robbery and assault has caused the Kardashians to reconsider how they conduct their entire lives — which is difficult when your personal life IS your business. Kim, two months later, is still hiding from the spotlight and will very likely take the rest of the year off to be with her family, despite it costing her millions. Some things you can't put a price on.
11. KUWTK Production Suspension: The long-running vehicle for the Kardashian family's fame suspended production almost immediately after Kim's robbery, cutting the season short. Filming for a new season was eventually resumed, but cut short again soon after. It's currently up in the air.
12. Kendall Off Instagram: Surely in no small way influenced by her sister Kim's awful incident, Kendall deleted her WILDLY popular Instagram account, causing speculation that tides were indeed turning in the Kardashians' social media presence. Kendall says she likes to do a digital detox every now and then, and has since returned to the app.
13. Kim's Surrogate Option: Kim and Kanye have spoken about their desire to have more children, even if Kim has struggled with difficult pregnancies. Just last month, it was revealed that Kim's doctor suggested she might not ever be able to carry a healthy pregnancy to term again, leaving the couple to consider surrogacy.
14. Kourtney's Single Days and MAYBE Reconciliation With Scott: Kourtney more or less stays out of the headlines on her own, but this year when her breakup with longtime partner Scott Disick saw her sowing some oats, people FREAKED when they found out she was using the dating app Bumble and was MAYBE linked to Justin Bieber (!). But some recent vacay pics of the pair suggested they might be working it out, while some sources say they've apparently been happily back together for months now.
15. Kanye's Hospitalization: Truly the peak of a wild time for the Kardashians, Kanye West was hospitalized for over a week in late November for his "own health and safety." The hospitalization followed a few confusing monologues at concerts and a reported erratic incident with his personal trainer that caused his doctor to have him admitted. It's been trying on the family — Kim and Kanye especially — but now that he's home, we can all hope the next few weeks off will do all of the Kardashians some good.
What krazy Kardashian moment did we miss from the year? Let us know over @BritandCo.
(Photos via Valerie Macon, Dimitrios Kambouris/Getty)
Nicole Villeneuve
Nicole is an entertainment and lifestyle writer covering pop culture, news, and cool women doing cool things. She likes yard sales, MTV's Teen Mom, and putting too many memes in the group chat. She lives in Toronto.
Pop Culture