23 One-Pot Spring Dinner Recipes That Go Way Beyond Plain Pasta
Mar 11, 2019

You know and love sheet-pan dinners, but some one-pot meals are so quick, they are done before your oven can even preheat. These recipes range from chicken dinners to vegetarian rice dishes and take advantage of bountiful spring produce without demanding your entire evening. Make them all this season, and you'll be able to spend less time washing dishes and more time at sunset yoga.
---
1. Beet Hummus Bowl: Some may consider it more of a snack, but when you're too lazy to even turn on the stove, this dip and crudité come to the rescue. (via Brit + Co)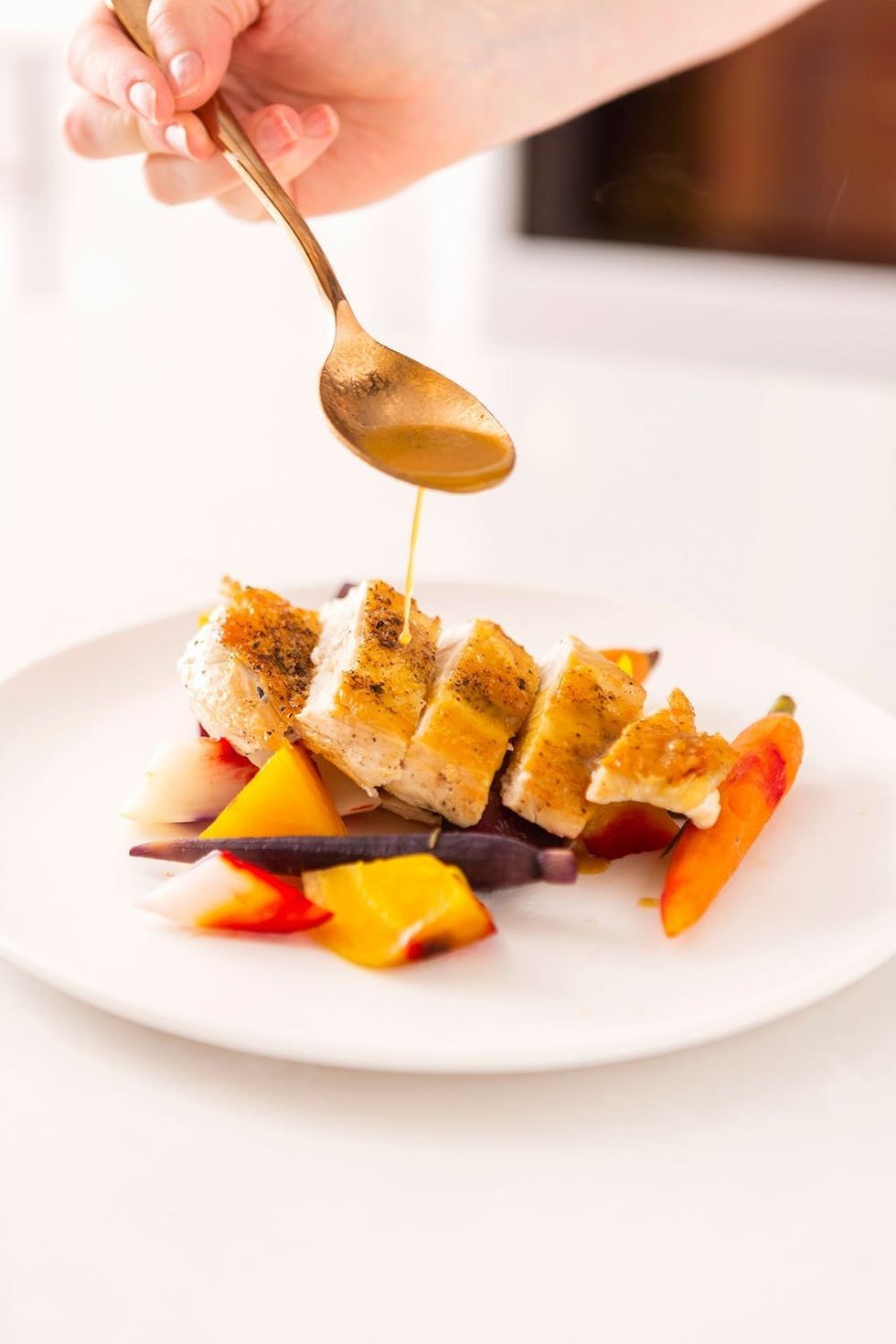 2. Gordon Ramsay's Pan-Seared Chicken: This fragrant chicken and its savory sauce are made in one pan. If you don't want to break out another tray for the roasted veg, simply sauté then bake it in the same pan as the chicken. (via Brit + Co)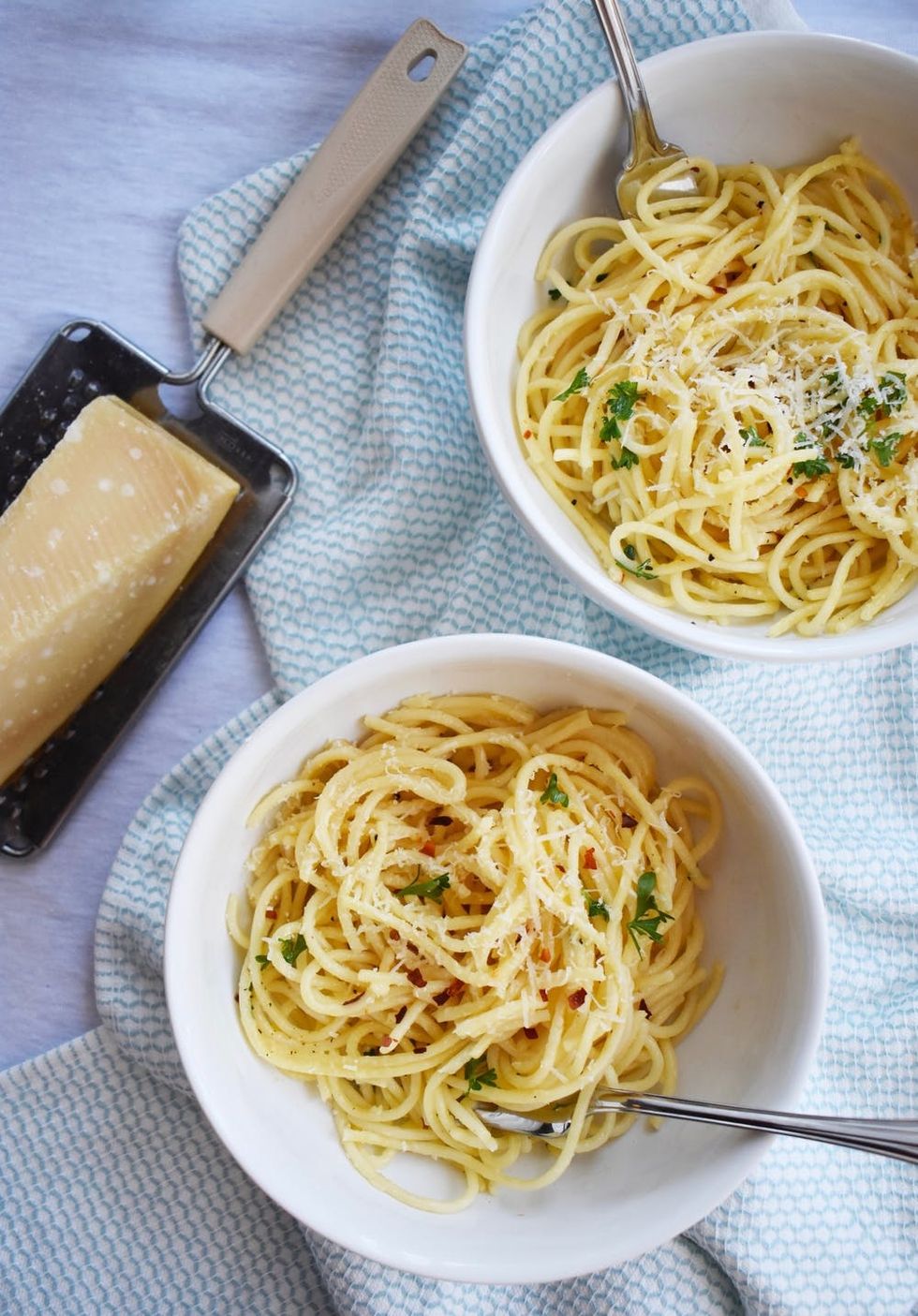 3. Cheesy, Garlicky Weeknight Pasta: This one-pot pasta is a blank canvas for your favorite spring produce. Sauté peas, spinach, or artichokes in olive oil with garlic and red pepper flakes, then toss with spaghetti, butter, and cheese for a complete dish. (via Brit + Co)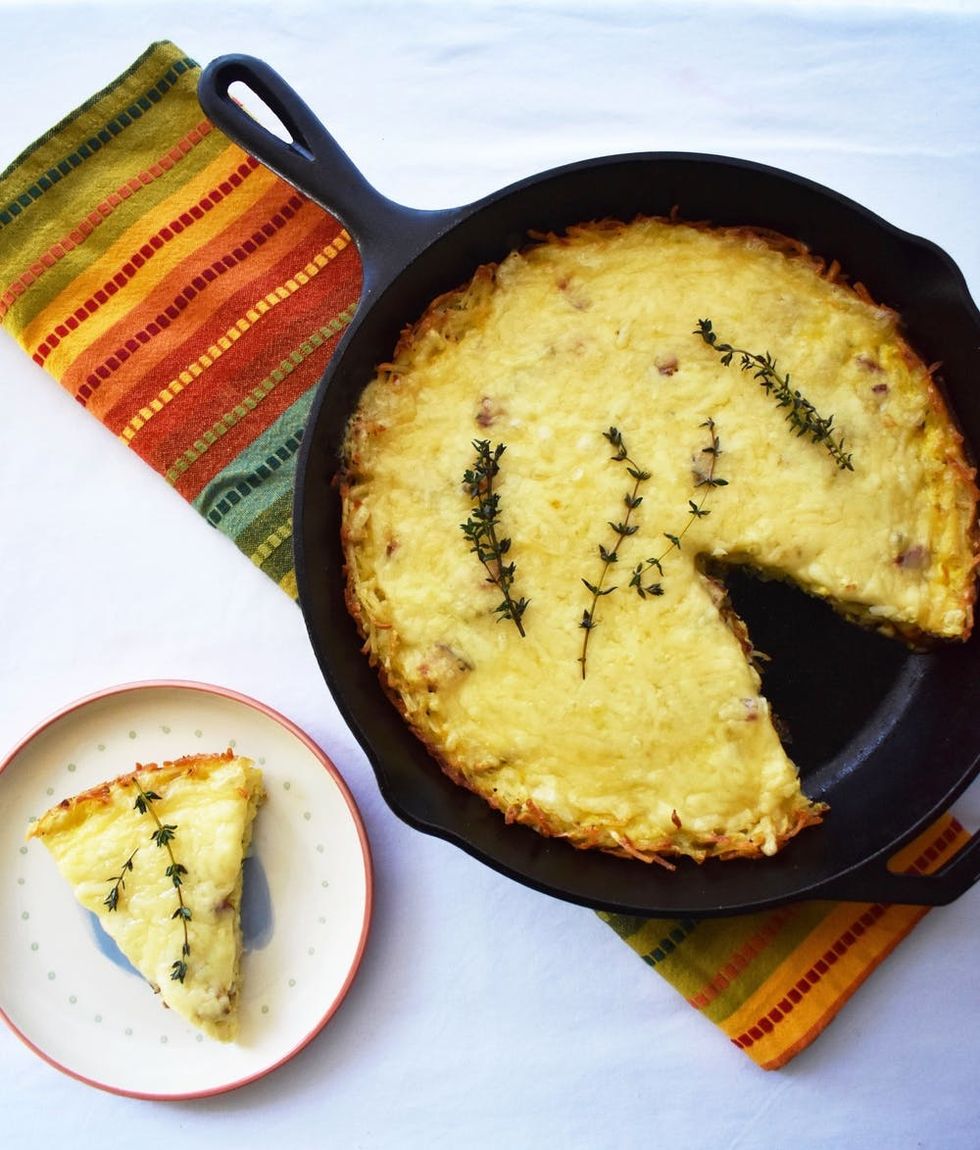 4. Potato-Crust Quiche Lorraine: Like breakfast for dinner? You'll love this gluten-free quiche, which is cradled in a hashbrown crust and flecked with bacon. (via Brit + Co)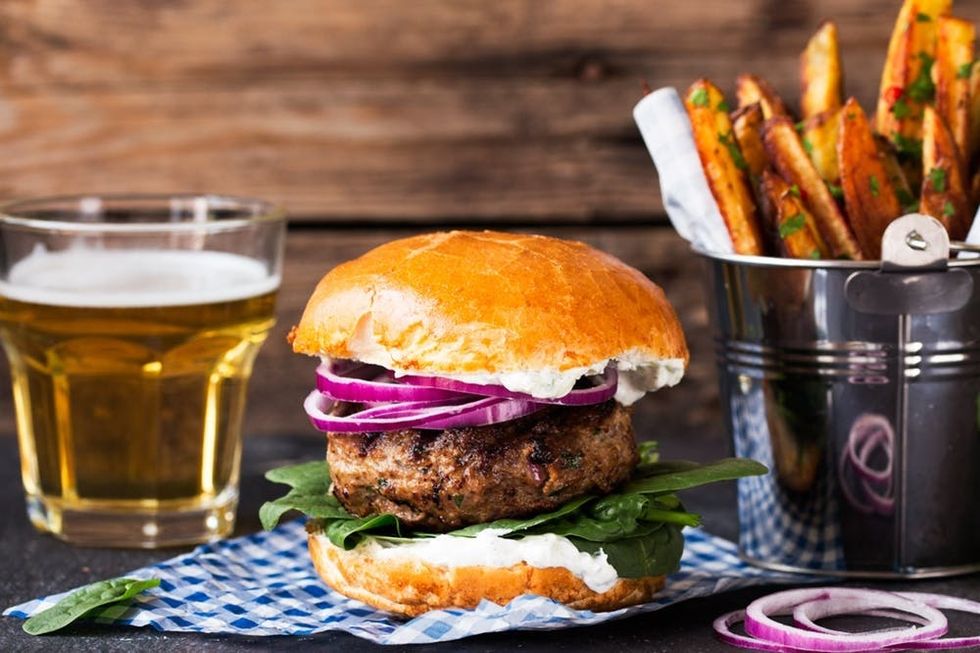 5. Lamb Burger: Griddle up cheese-stuffed lamb burgers then serve them with traditional gyro fixings like red onion and a yogurt sauce. (via Brit + Co)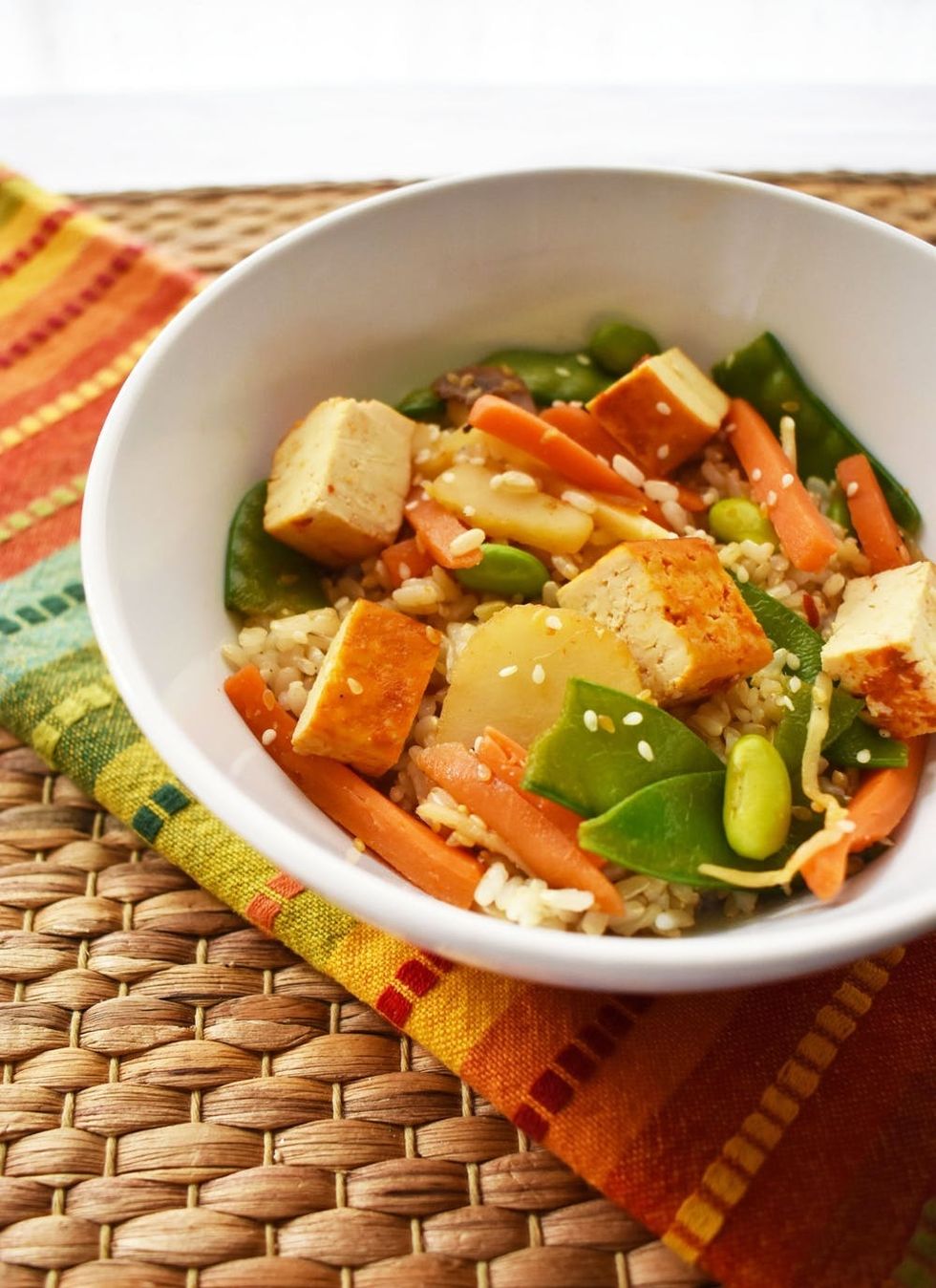 6. 10-Minute Trader Joe's Stir-Fry Dinner: Simply throw a bag of colorfully crunchy veggies on the stove, toss pre-cooked rice into the microwave, cut up delicious sriracha tofu to go on top, and dinner is served. (via Brit + Co)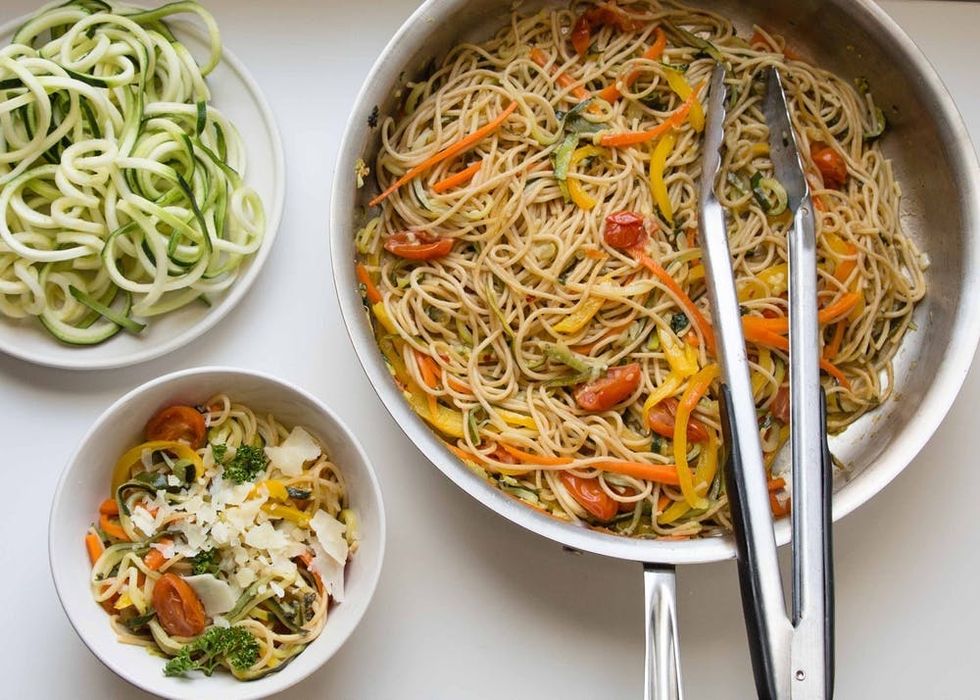 7. Olive Garden-Inspired Spiralized Primavera Pasta: When you don't want to commit to a whole bowl of zoodles, go halvsies with this recipe. (via Brit + Co)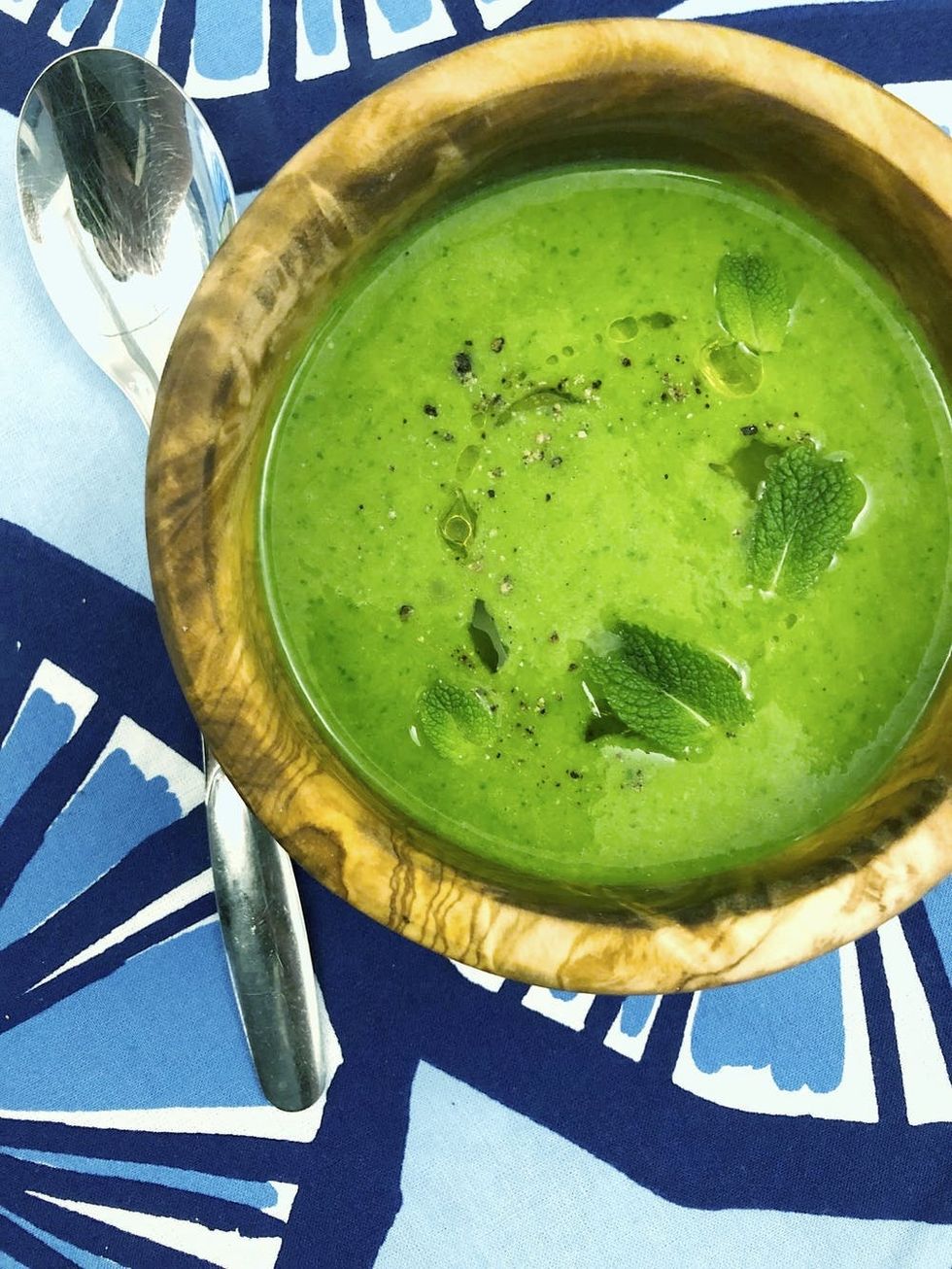 8. Minty Pea Soup: Let the blender do all the hard soup-making work for you. (via Brit + Co)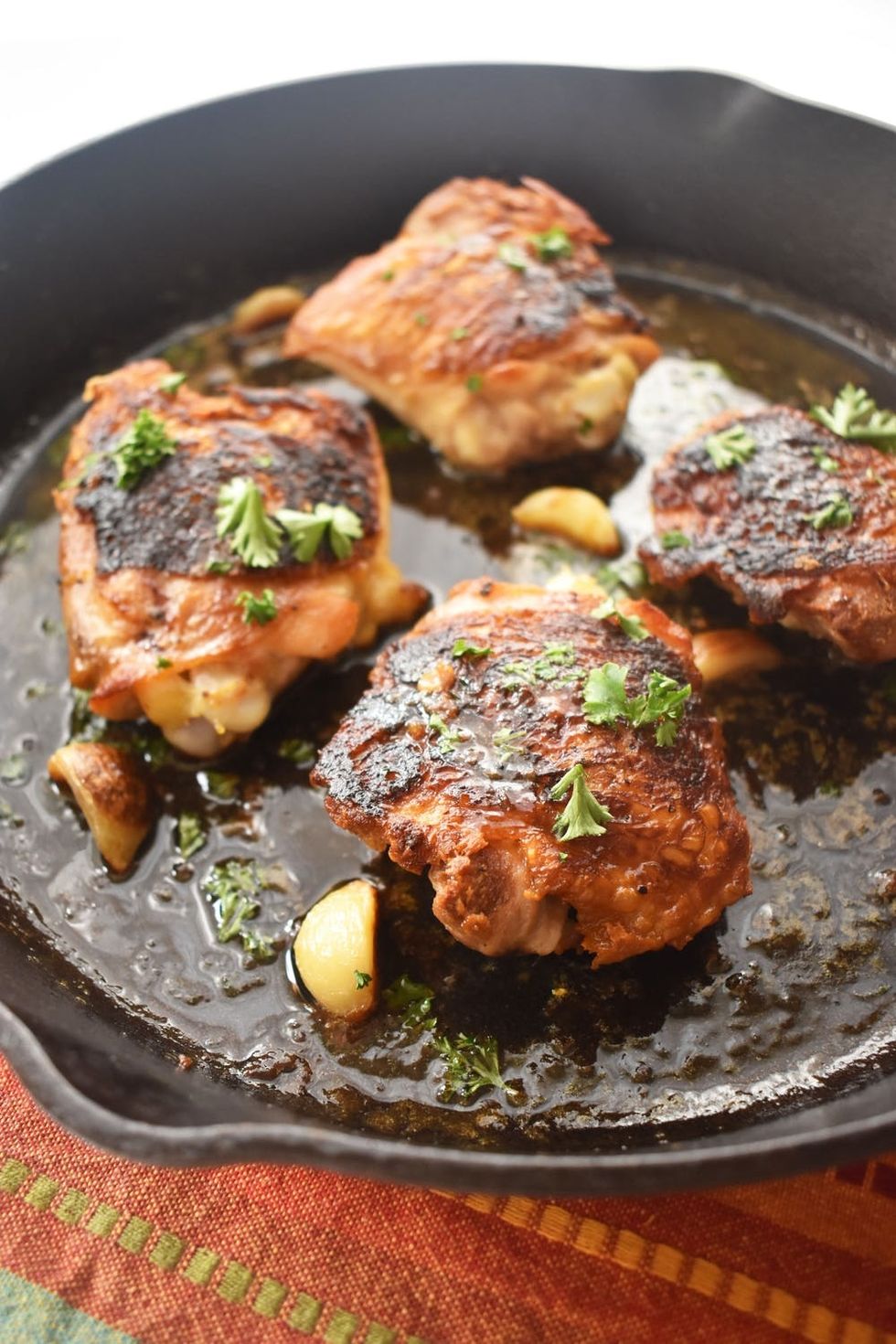 9. Crispy Chicken Thighs With Honey-Lemon Pan Sauce: The tender meat and crispy skin on these 30-minute chicken thighs just might convert you to dark meat. (via Brit + Co)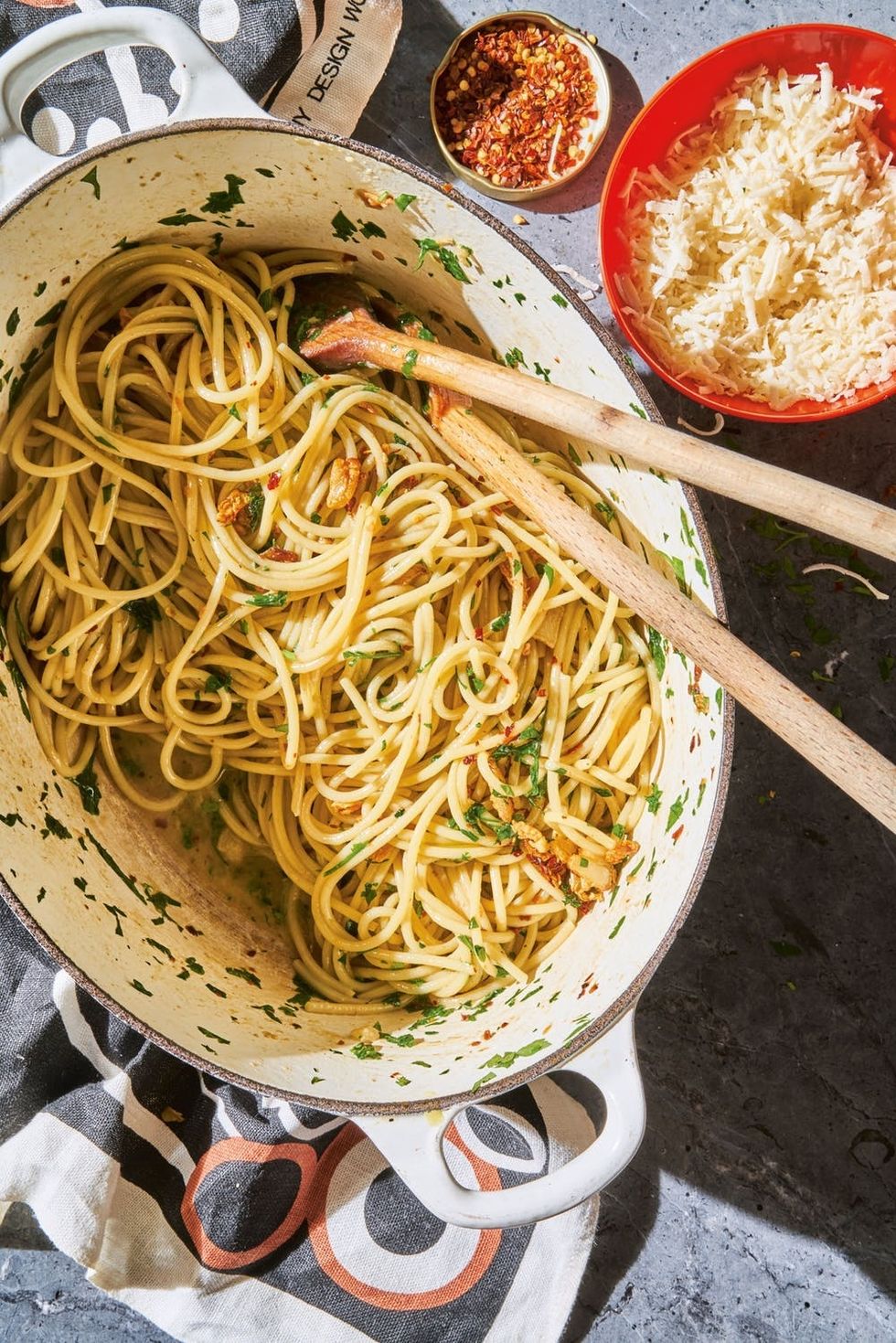 10. Spaghetti Aglio e Olio With All-O the Parsley: Dress spaghetti with a slew of pantry staples, including olive oil, garlic, anchovy, red pepper, and whatever herbs you have. (via Where Cooking Begins; photo via Gentl and Hyers)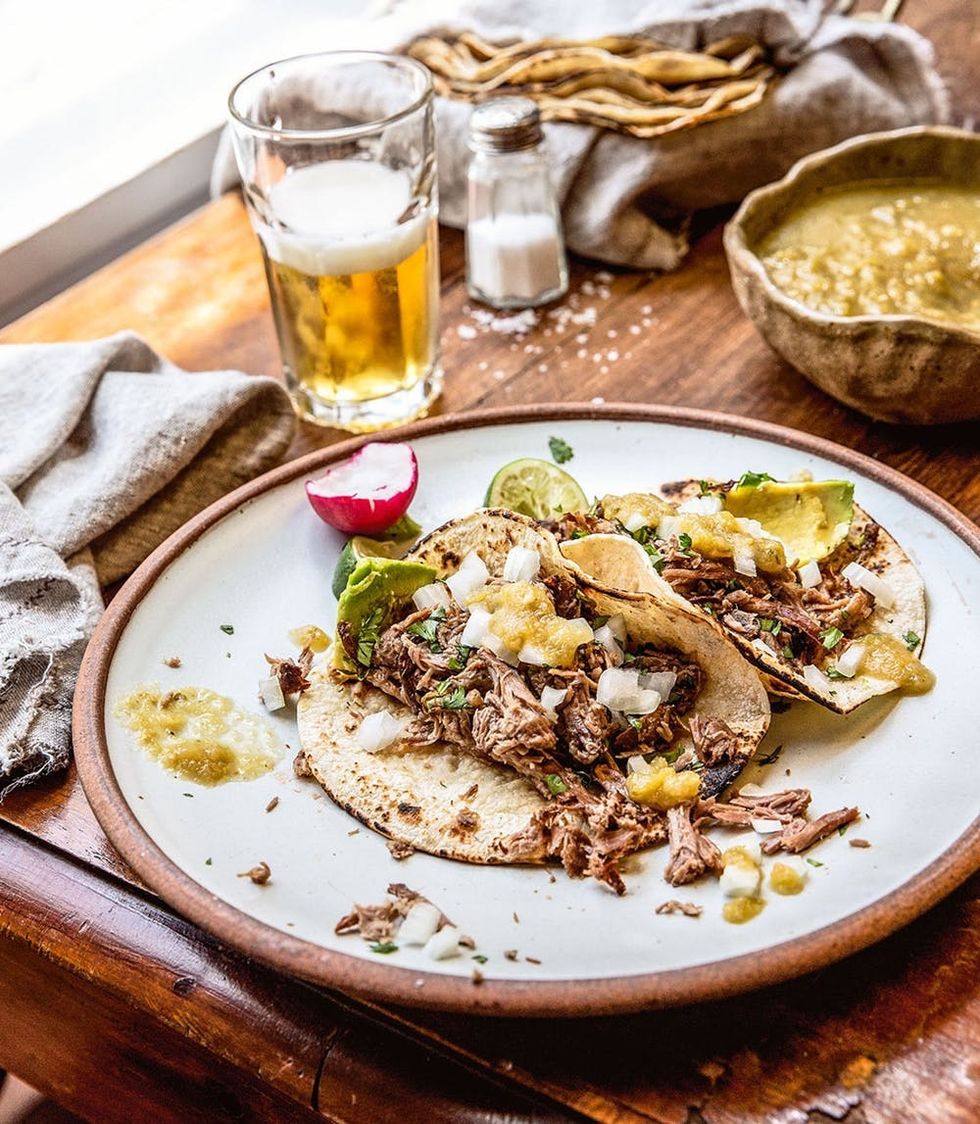 11. Mini Slow-Cooker Lamb Tacos: Spring lamb makes an appearance in these beer-drenched tacos. (via Fiestas: Tidbits, Margaritas & More; photo via Isabella Martinez-Funcke)
12. Spring Minestrone Soup: Who says you have to leave soup behind after winter? This healthy one-pot meal comes together with a nourishing blend of spring veggies and a green- onion-accented broth. (via Simply Recipes)
13. Skillet Chilaquiles: This Mexican-inspired dish of saucy tortillas pairs with just about any produce. Use whatever veggies you like, but be sure to top with fried eggs and plenty of buttery avocado. (via How Sweet Eats)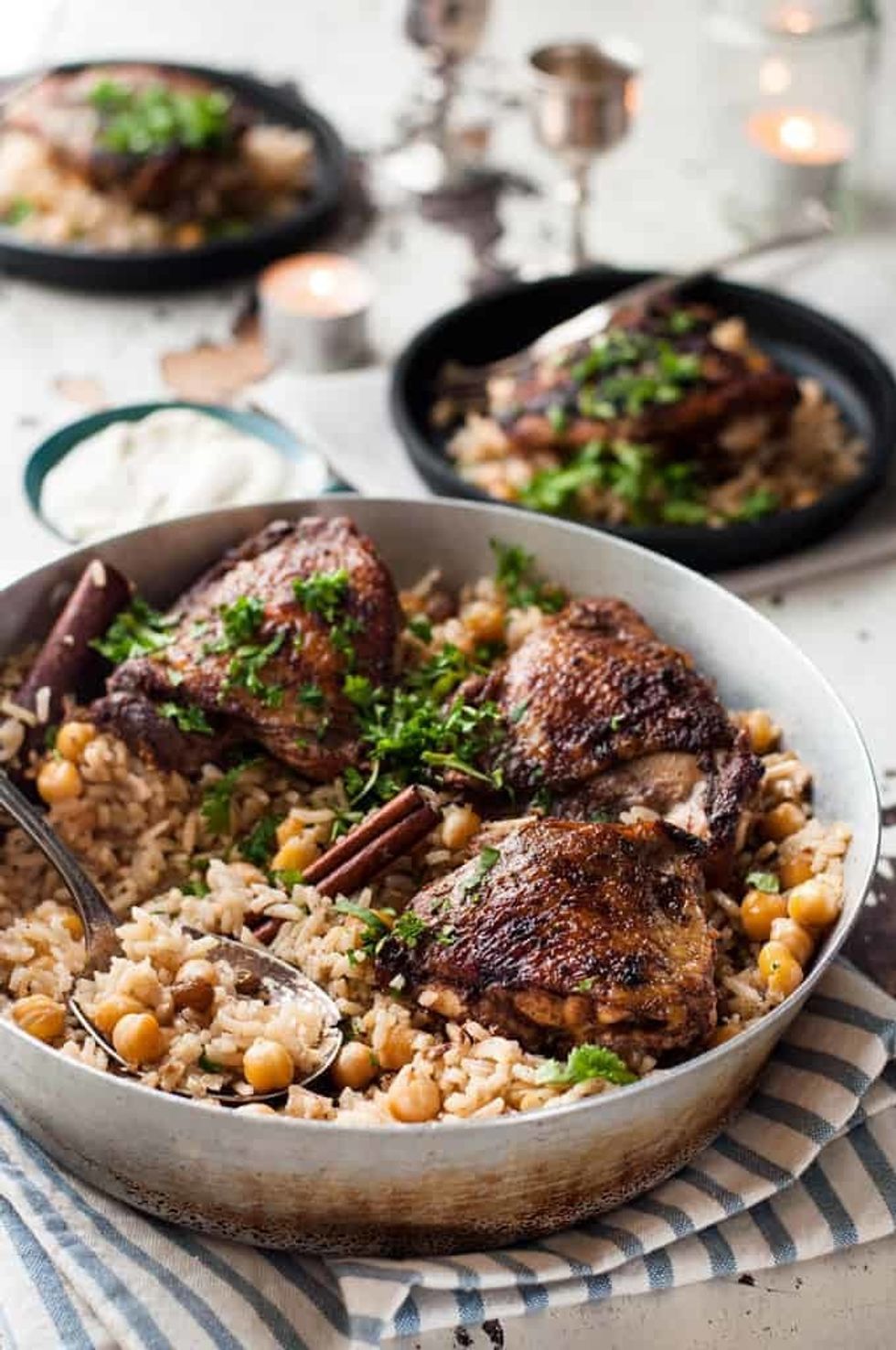 14. One-Skillet Baked Chicken Shawarma and Rice Pilaf: Everyday chicken gets a Middle Eastern treatment with cinnamon, cardamom, and raisins. Chickpeas and a simple rice pilaf round out a meal that looks like it took up every burner on your stove. (via RecipeTin Eats)
15. Pasta With Spinach, Artichokes, and Ricotta: A variation of textures such as tender veggies and pasta, creamy ricotta, and crispy breadcrumbs makes this recipe a success. (via Simply Recipes)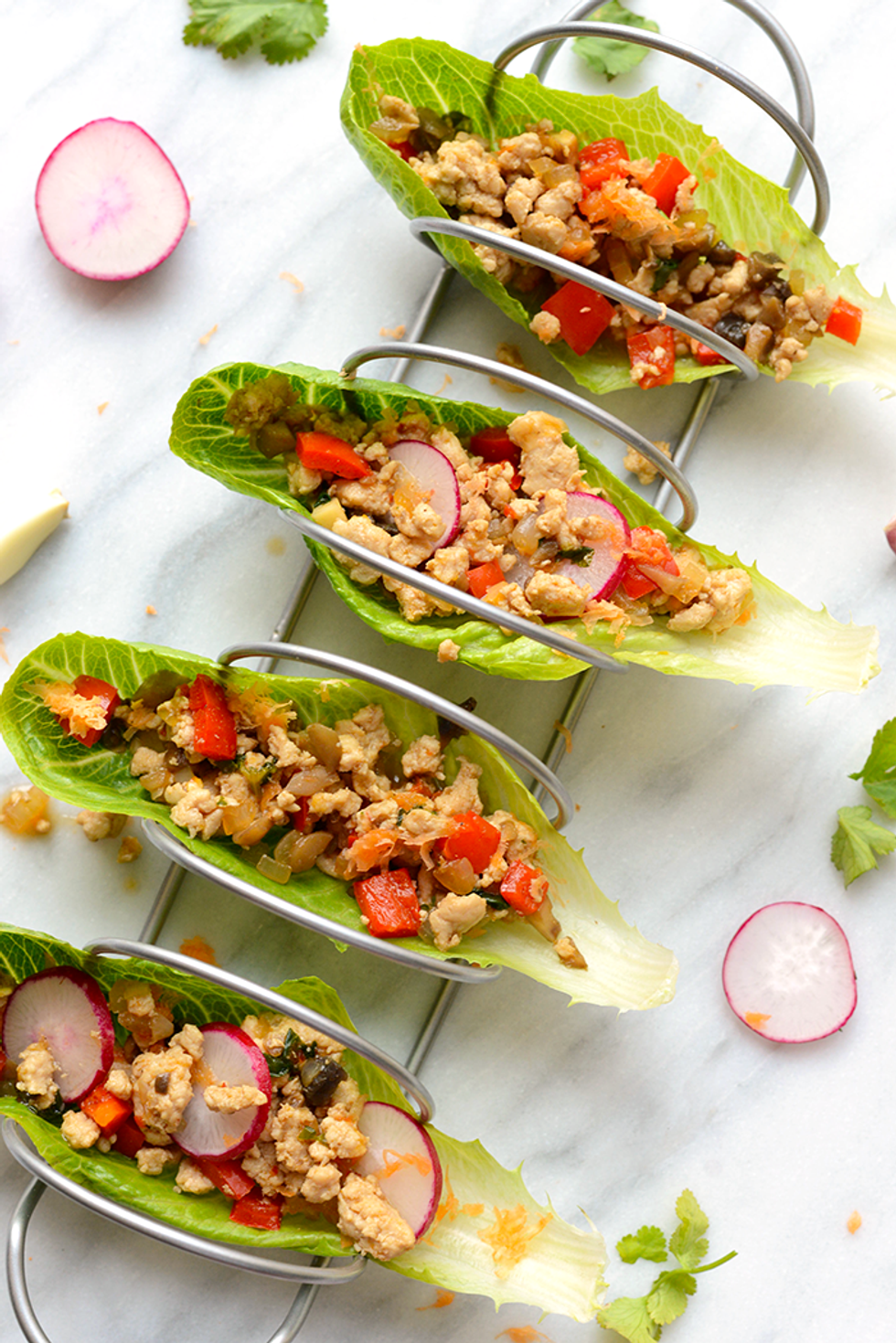 16. 30-Minute Thai Chicken Lettuce Wraps: Here's a casual, crowd-pleasing way to enjoy spring veggies like carrots and radishes. Feel free to switch out the ground chicken for pork or beef based on your preferences. (via Fit Foodie Finds)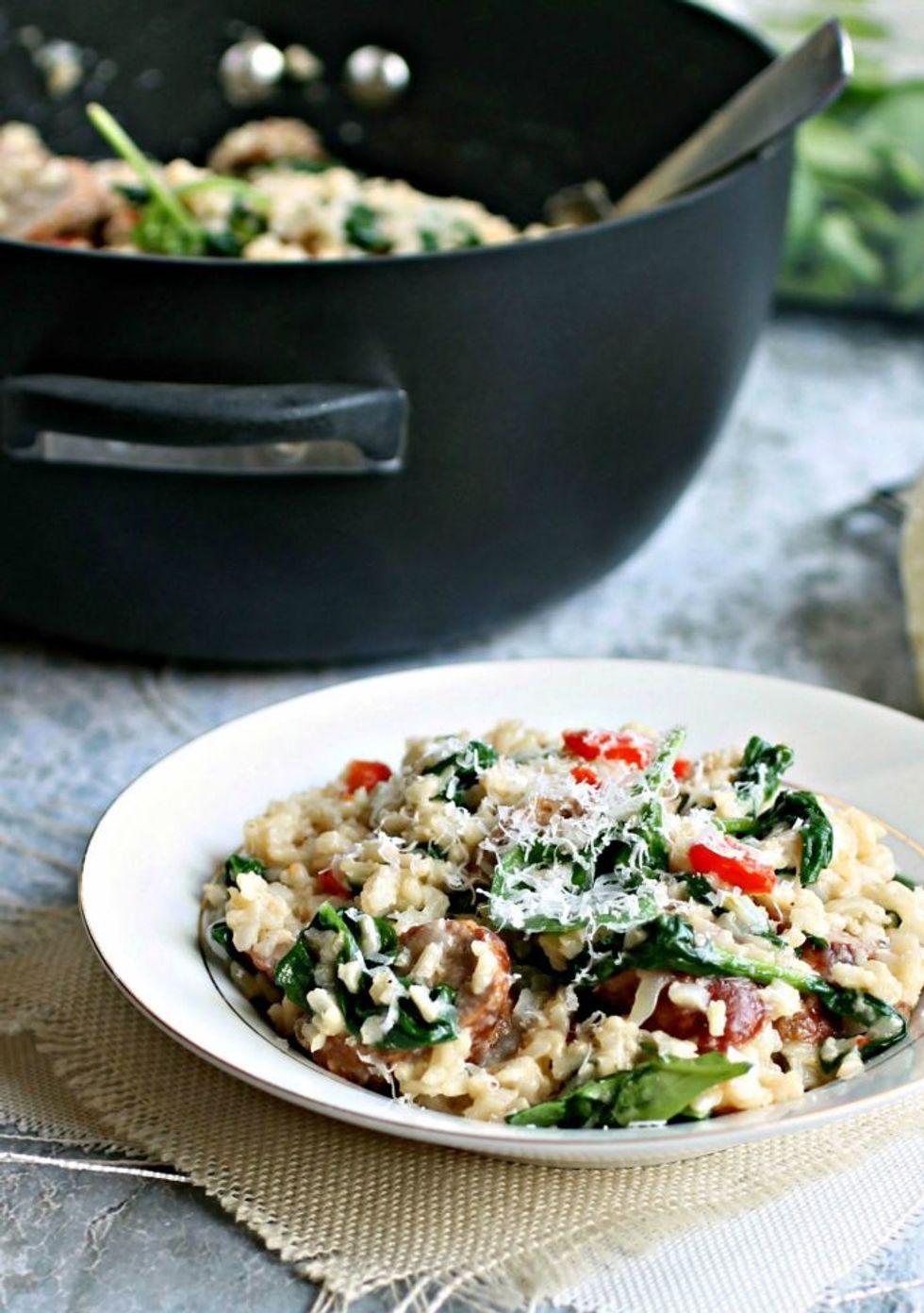 17. One-Pot Basmati Rice and Sausage Casserole: Tart cherry tomatoes cut through the richness of sausage and parmesan in this easy, eight-ingredient dinner. (via Hungry Couple)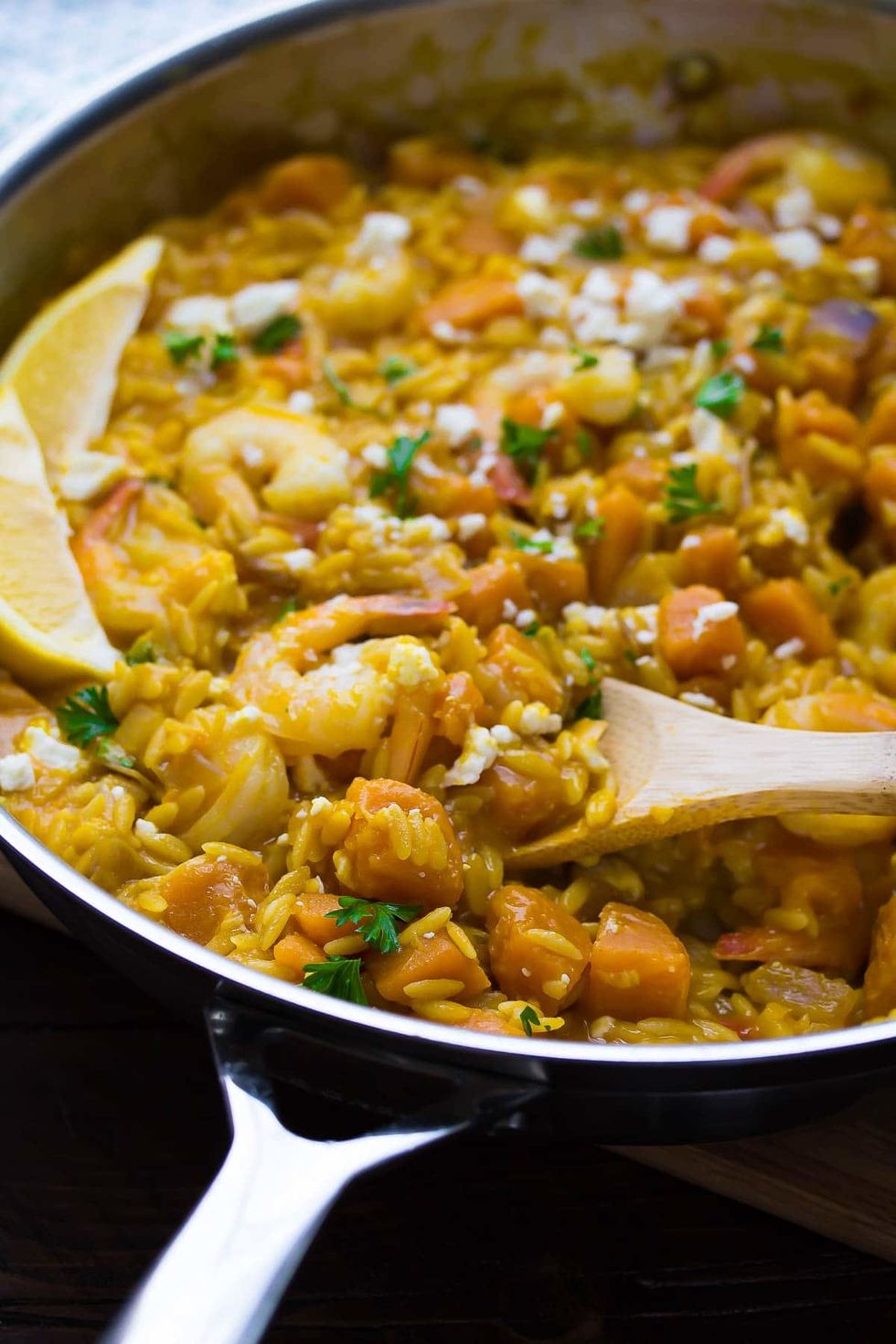 18. One-Pot Shrimp and Squash Orzo: This meal tastes butter-laden, but it's naturally creamy from butternut squash. (via Sweet Peas and Saffron)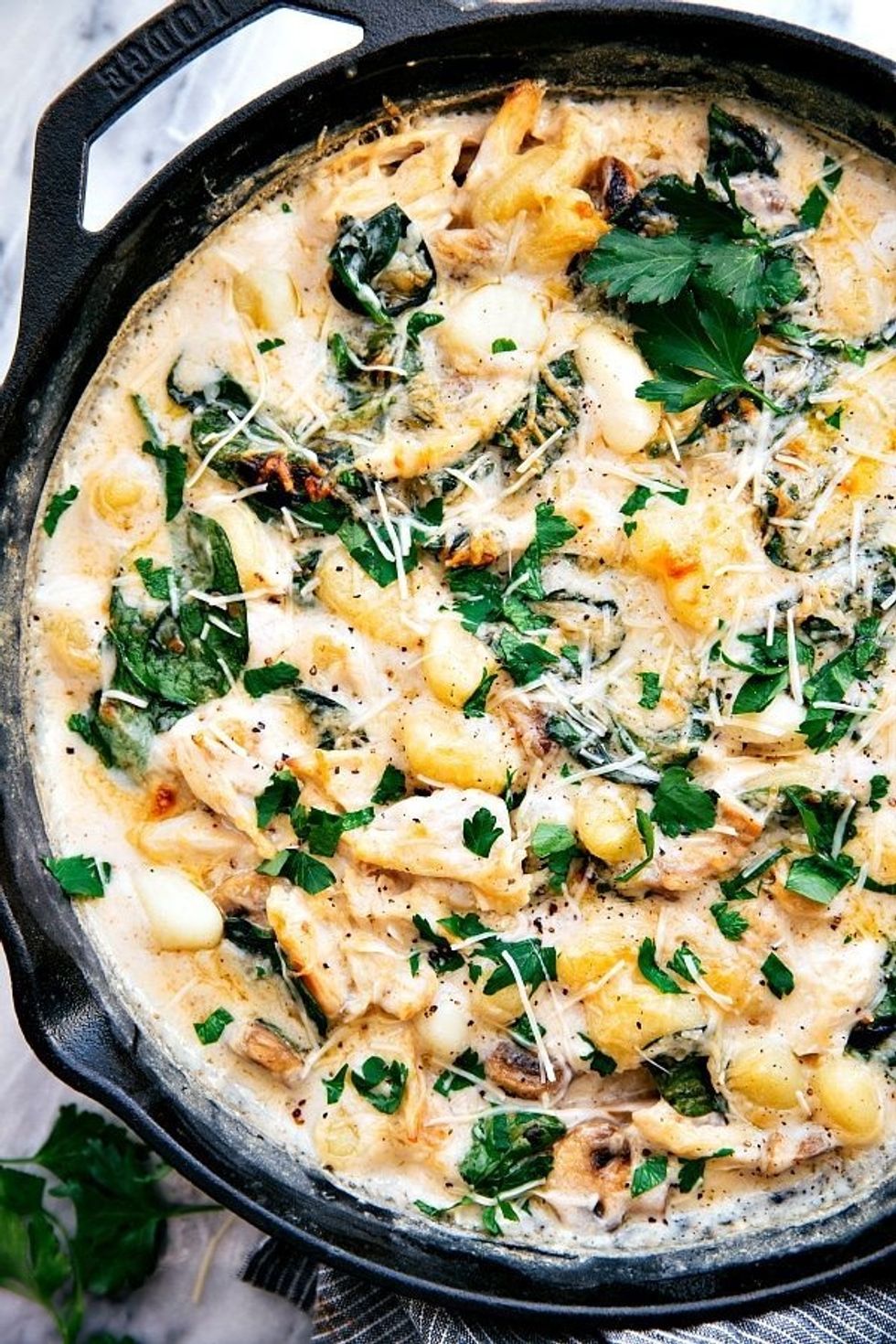 19. One-Pan Chicken and Spinach Gnocchi: Comfort food doesn't have to be time-consuming. Case in point: this 25-minute skillet dish that is loaded with spinach, mushrooms, and pre-cooked chicken. (via Chelsea's Messy Apron)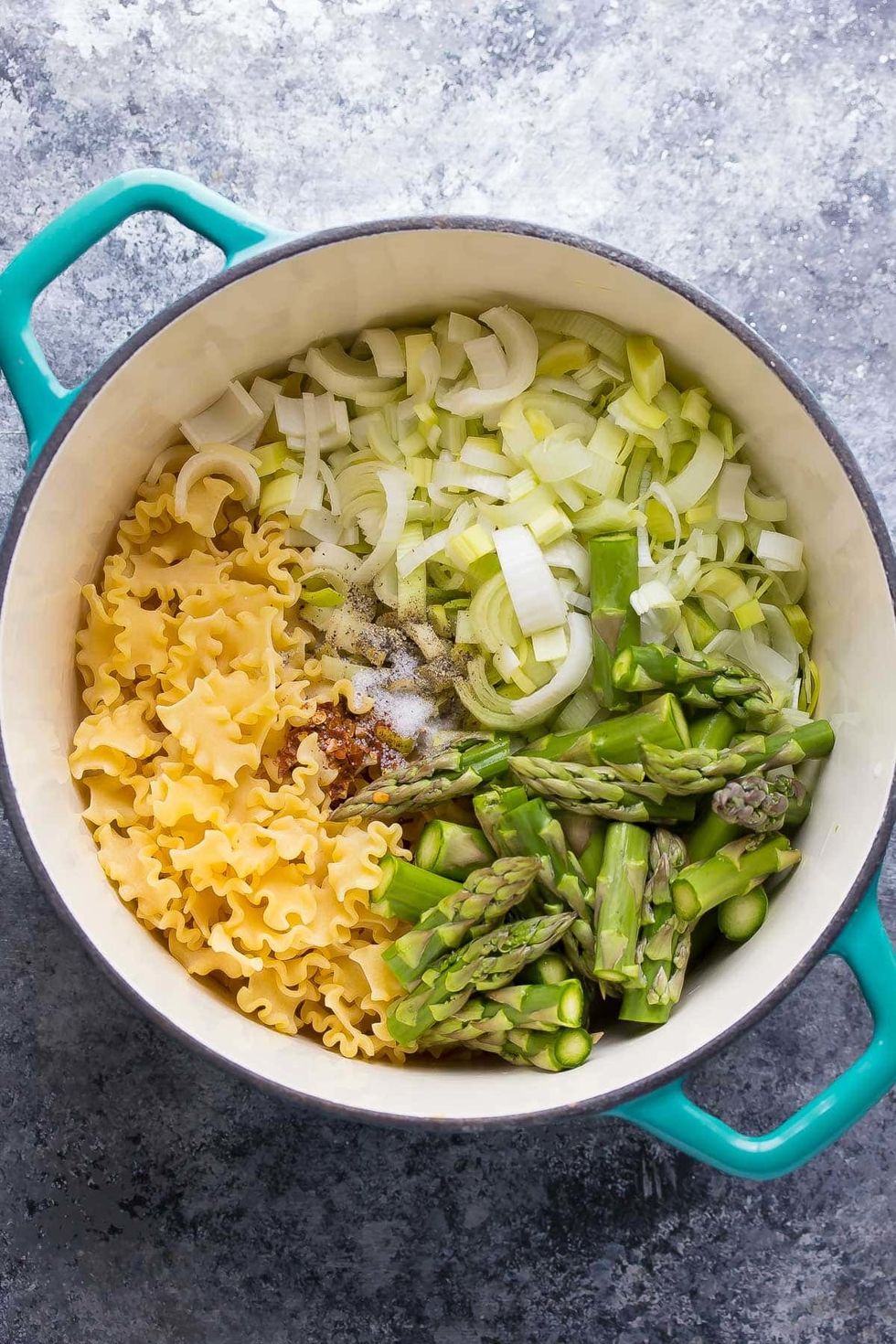 20. One-Pot White Bean Pasta With Leeks and Asparagus: Five cups of veggies sneak into this easy pasta, which is hearty from white beans and bright from lemon. (via Sweet Peas and Saffron)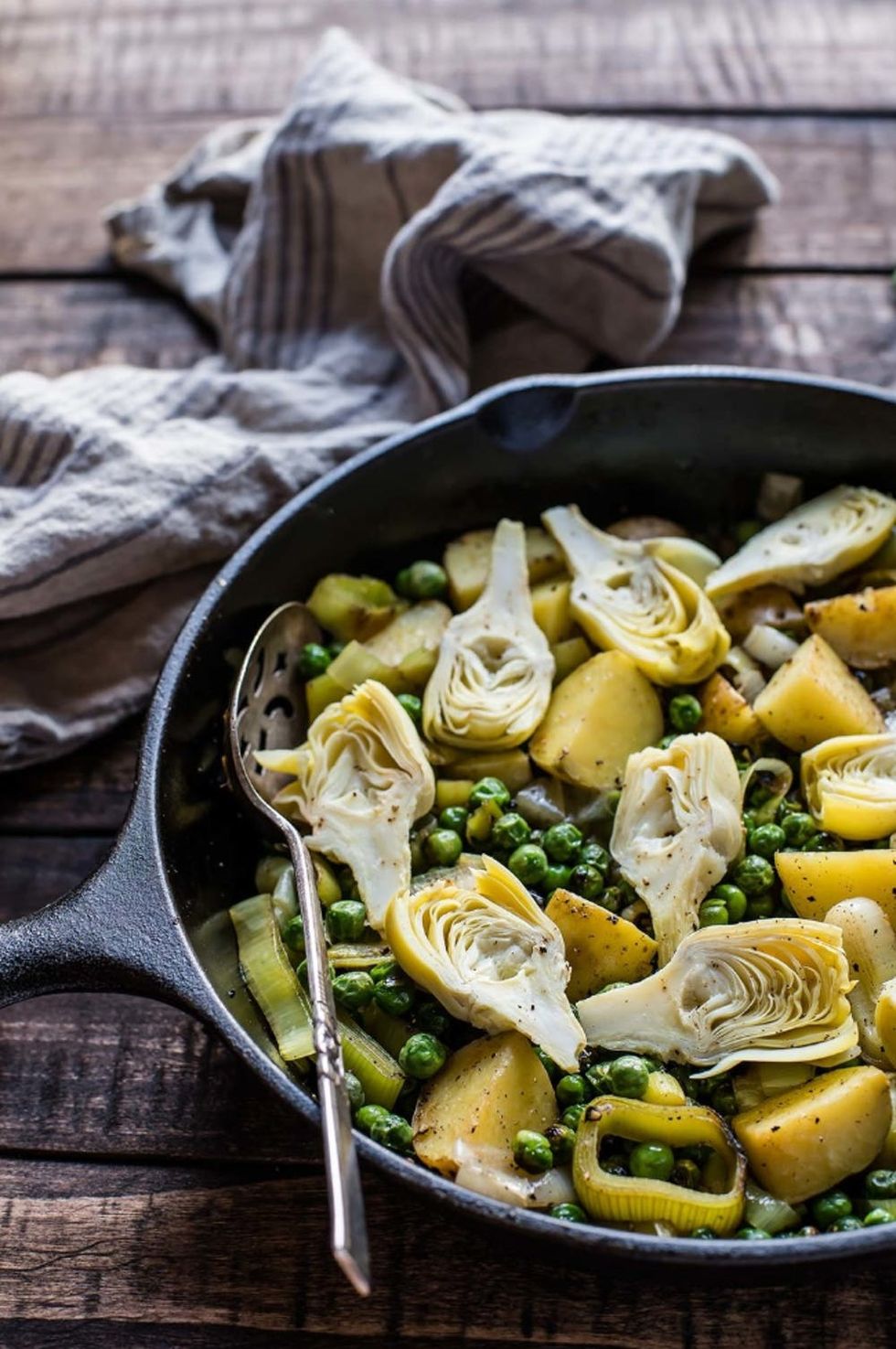 21. Spring Sauté With New Potatoes, Peas, Leeks, and Artichokes: Spring is the time for vegetarian dishes, as proven by this simple skillet of seasonal veggies. (via Foraged Dish)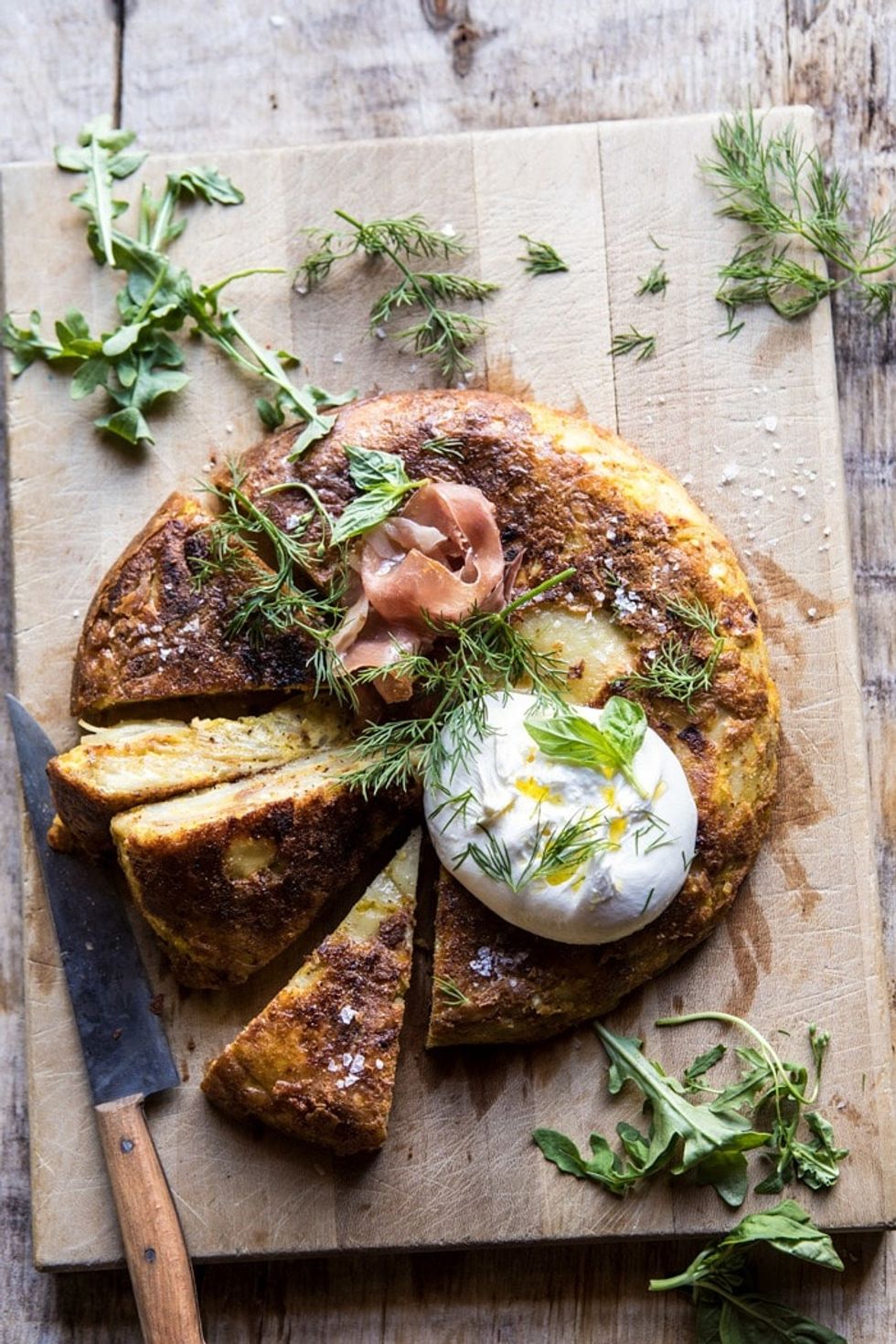 22. Spanish Tortilla With Burrata and Herbs: Celebrate spud season with this olive-oily potato dish, dolloped with heavenly burrata cheese and sprinkled with fresh herbs. (via Half Baked Harvest)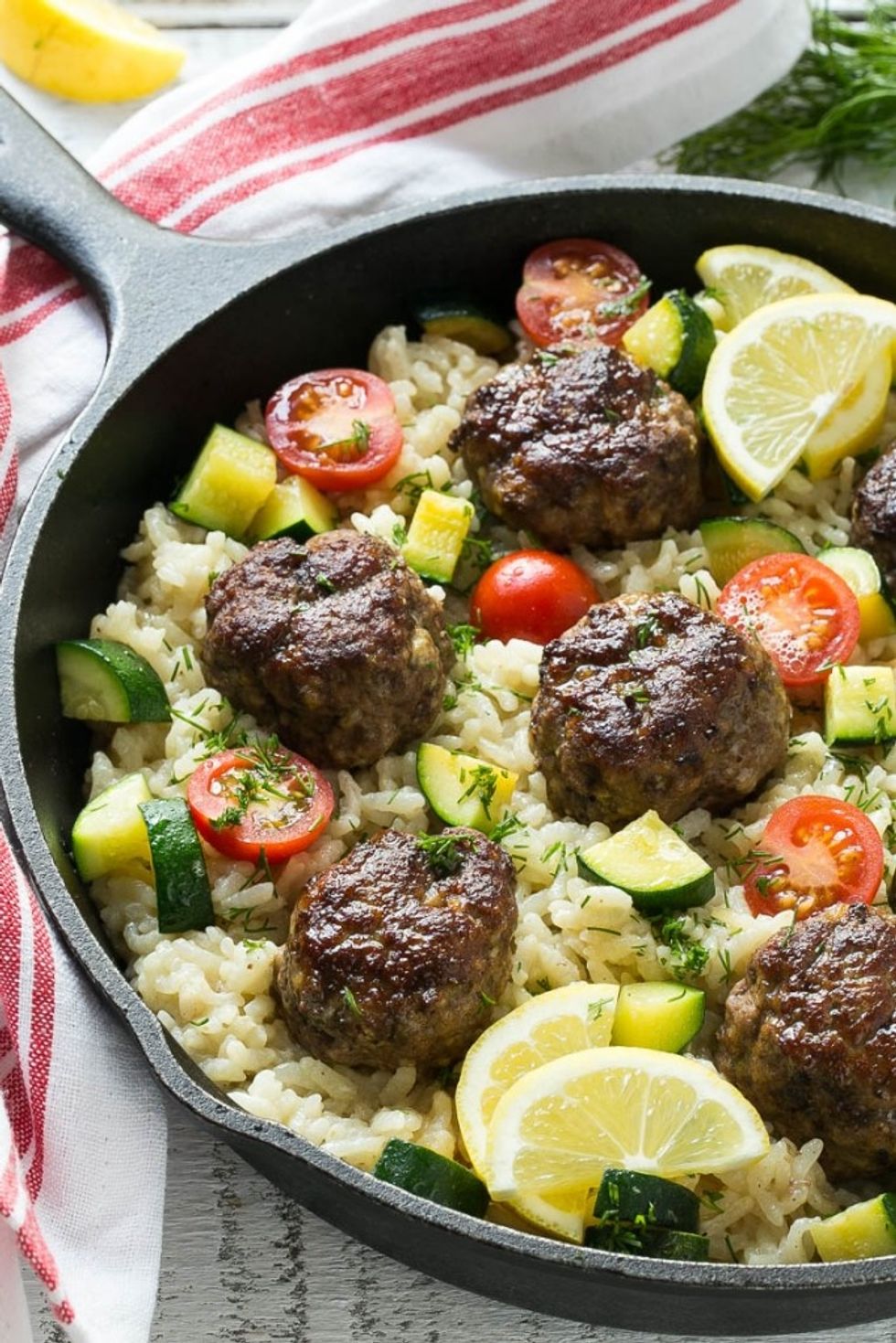 23. Greek Meatballs With Lemon Dill Rice: This rice in this dish cooks in the oven with meatballs and chicken broth, giving it the creamy texture and deep flavor of risotto in a fraction of the time. (via Dinner at the Zoo)
RELATED: Budget-Friendly Meals to Help You Start the Season Off Right
Additional reporting by Paige Johnson
Brit + Co may at times use affiliate links to promote products sold by other, but always offers genuine editorial recommendations.
Sara Cagle
Sara is a food and lifestyle freelance writer in Los Angeles. She writes a weekly events column for the Los Angeles Times and loves writing food content for Brit + Co. After all, the English language's most fun adjectives are best applied to delicious foods. In her free time, she's a hip hop dancer, avid moviegoer, and thorough face-mask user.
Recipes